How do you choose where to go next? I'm all too aware that there's a whole world out there to explore, and so little time to see it all in – and I know I'm not the only one who internally freaks out about this.
Choosing just one place to spend your hard-earned holiday savings and precious annual leave is like trying to choose just one chocolate to eat from a big, posh box of assorted choccies (although why restrict yourself? Eat the whole damn box, I say).
My favourite way to squeeze as much travel as possible in to my lifestyle is to plan and book lots of weekend-long European city breaks. Short distances mean less time wasted on the plane, and Europe is so diverse – from cosmopolitan cities like Paris to icy nights lit by the Northern Lights in Sweden. You don't have to go long-haul to have an adventure!
You could put the decision in fate's hands, using Flight Centre's Travel Name Game to tell you which city you're destined to travel to based on your name. Sounds a bit random? I thought so too, but the data used in the tool is based on actual bookings made by Flight Centre's customers. Science, lads. I got Denpasar, so if anyone wants to send me on a trip to Bali, I'll be over here with my case packed…
Best short-haul European cities for your next trip
I've put together a list of what I think are the 10 best places in Europe for a short trip based on how long it will take you to get there, how much it will cost and how much you can pack in to one weekend. These are all places I've actually been, so you can trust that I wouldn't send you anywhere that I haven't personally tried out for size!
Bucharest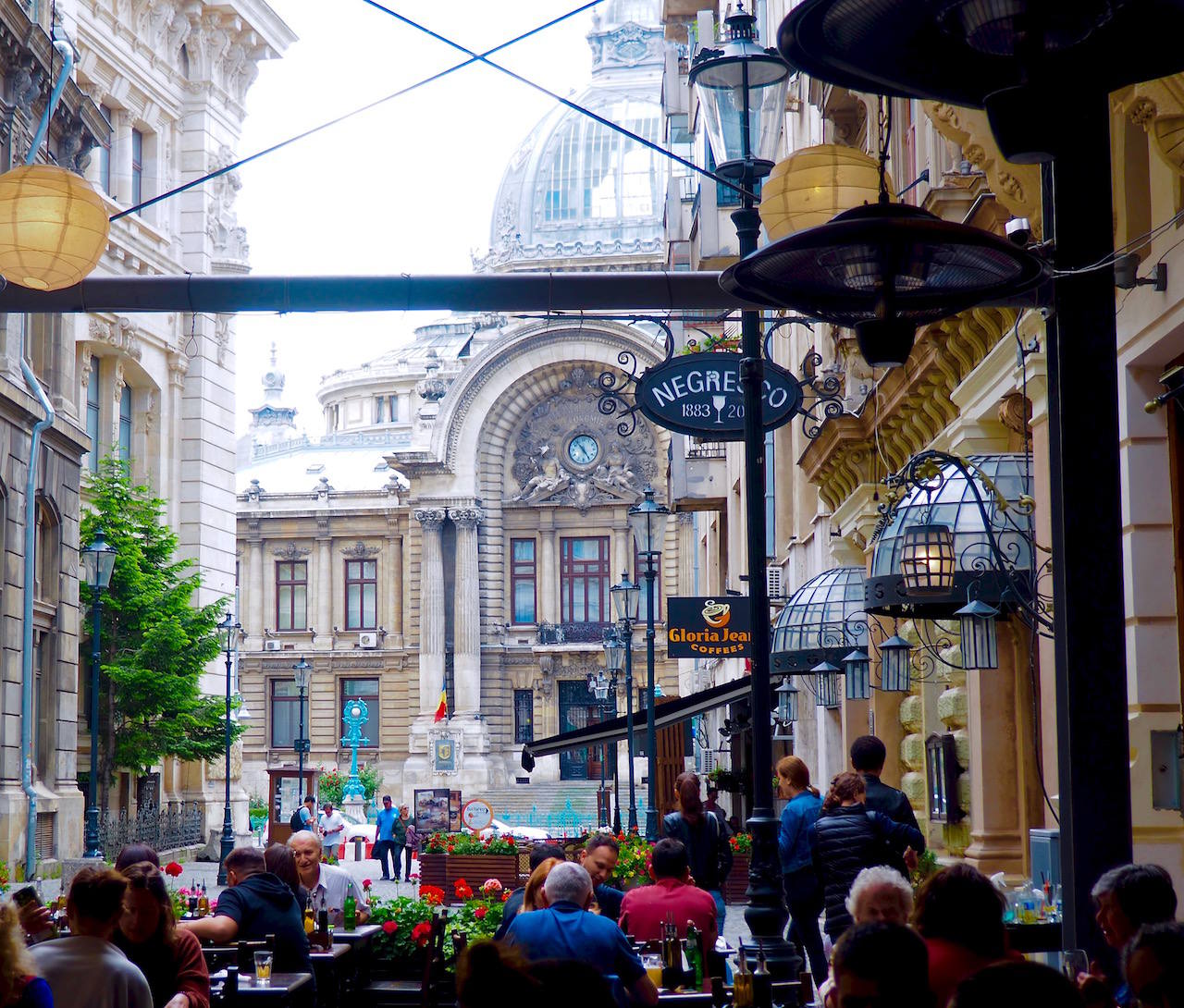 Romania isn't everyone's first choice when planning a European city break, but edgy Bucharest is slowly easing itself on to every keen traveller's radar. It's got fabulous food, a mishmash of architectural styles that will stop even those who don't have the faintest interest in buildings in their tracks, and perhaps most importantly – it's cheap! You can delve into the remnants of the communist regime's effects with a tour of Bucharest's abandoned buildings or visit one of the most beautiful bookshops in the world. Whatever interests you, Bucharest probably has it – and you'll have the privilege of surprising people by travelling to a place relatively off the beaten path.
Flight time from London: 3 hours 15 mins
---
Search for hotels in Bucharest
Read my list of reasons to visit Bucharest
---
Vienna
Between the never-ending Schoenbrunn Palace and the mosaic-covered, gothic Stephansdom, Vienna is a city filled with grandeur. The best part is, some of the biggest attractions are absolutely free – just look up! The City of Music will captivate you with its song, and sitting at a table on Graben with a schnitzel and a cocktail is the height of European cool. In two days, you can pretty much cover all of Vienna's best bits – including the State Opera House and the Spanish Riding School. Go in summer and spend a full day at the Summer Palace or visit just before Christmas for magical markets.
Flight time from London: 2 hours 20 mins
---
Check out my guide to a weekend in Vienna
---
Budapest
Did you know that Budapest is home to what's commonly referred to as the Most Beautiful Cafe in the World? I didn't either – until I saw it for myself. Budapest is hugely popular with Brits for city breaks, and it's obvious why. The reflection of that gorgeous parliament building gleams over the Danube in a stand-off with Fisherman's Bastion, there are outdoor thermal baths you can frolic in and let's not forget the ruin pubs – perhaps one of the most unique drinking spots in Europe. Budapest also has ample bridges for your cute little love locks, which let's face it is one of the main reasons couples go on a European city break, right?
Flight time from London: 2 hours 25 minutes
---
Read my 3 day Budapest itinerary
---
Rome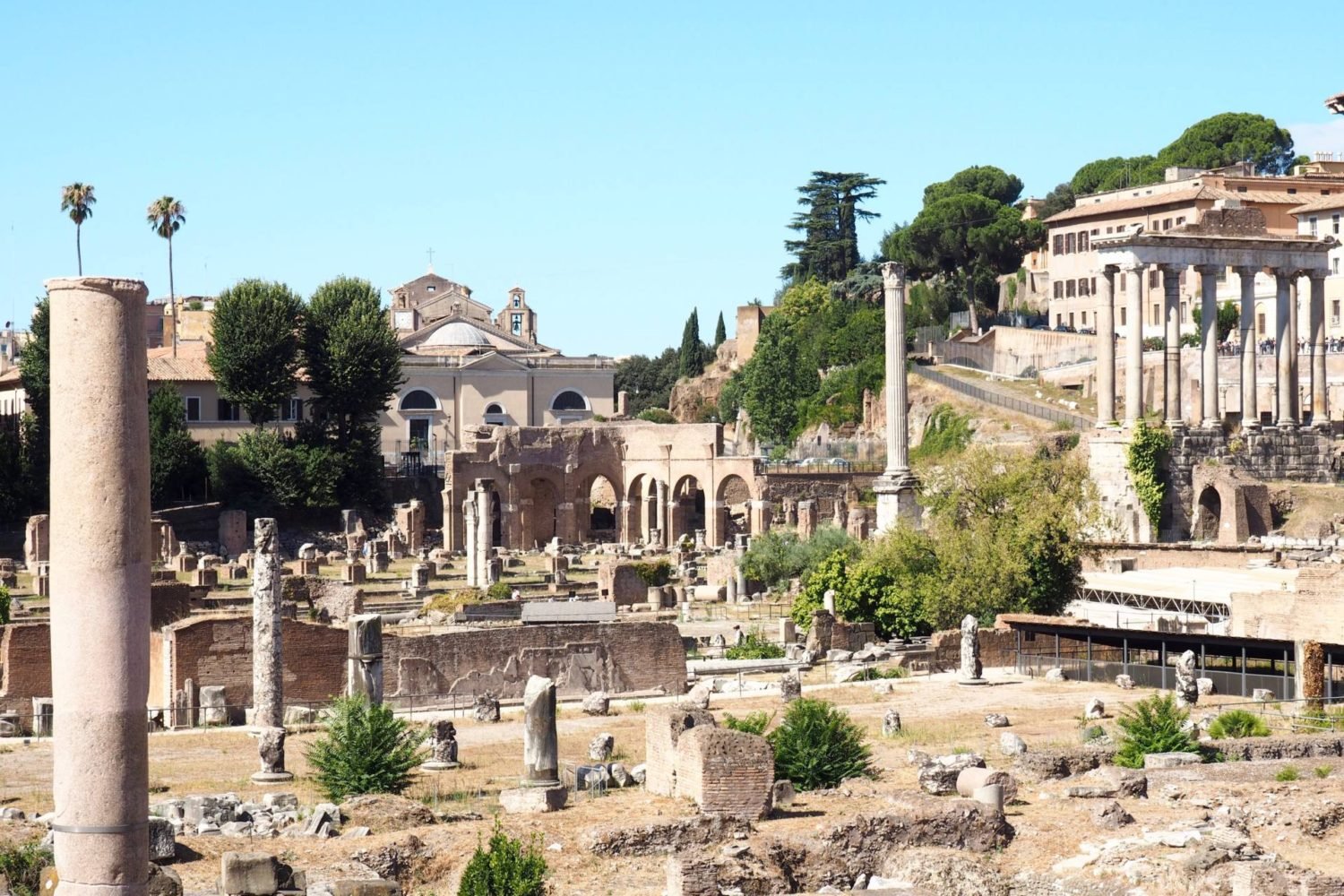 Ah, Rome, the home of La Dolce Vita. The city where aperitivo hour is religion, walking everywhere is a given and leaving at least a few pounds heavier is unavoidable – and completely encouraged. No trip to Rome is complete without wrapping your lips around all of the following things: a steaming bowl of cacio e pepe, a gelato cone and the rim of an Aperol Spritz. Bellissimo.
What people seem to forget about visiting Rome is that you can fit two countries in to one weekend – or one day in fact – with a visit to Vatican City.
Flight time from London: 2 hours 30 mins
---
Read my guide to having the best weekend in Rome (and Vatican City)
---
Malta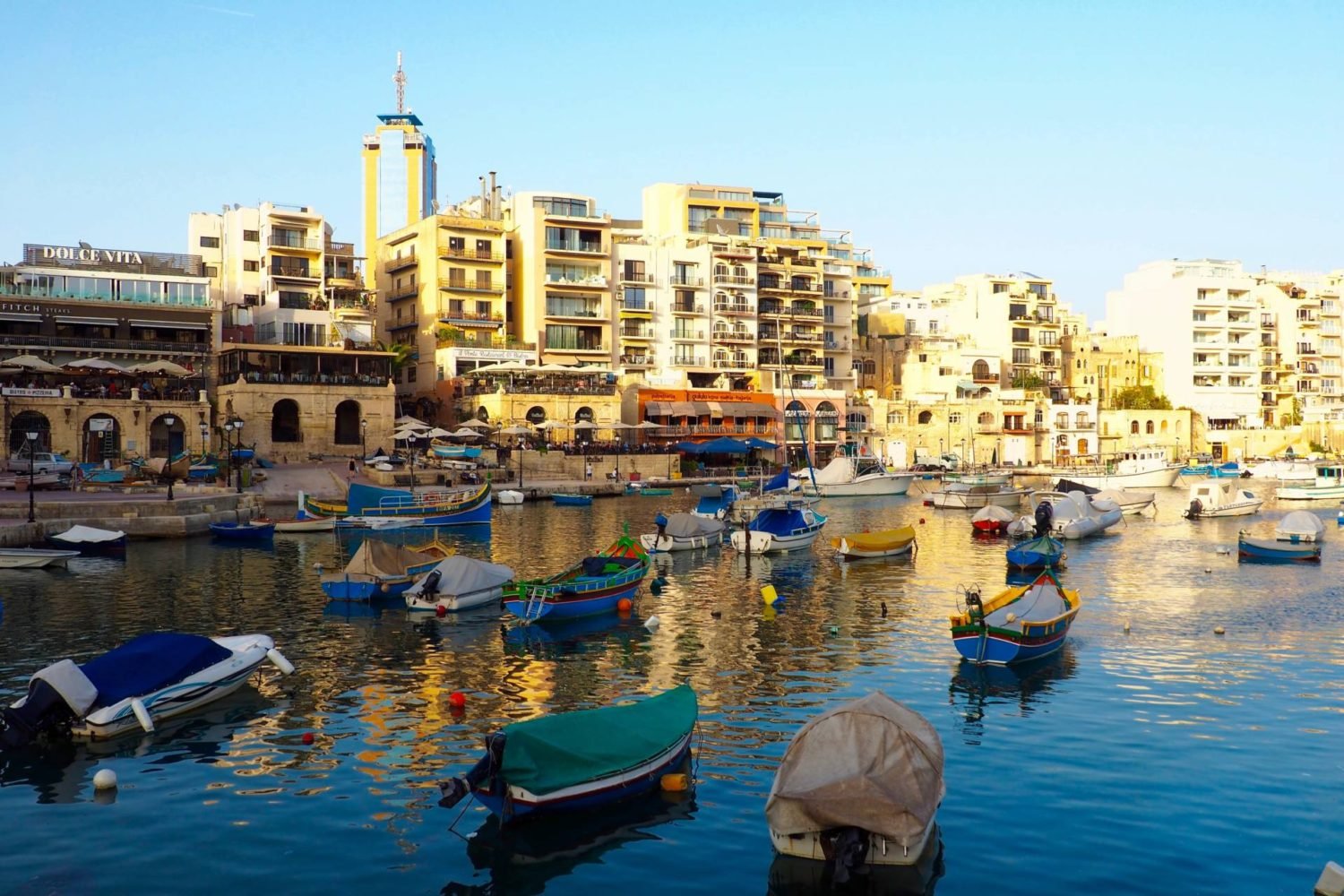 Not just a city but a whole island, you can easily see Malta's highlights in one weekend. The much-photographed Azure Window may be gone, but there's plenty left to entice you to Malta for a weekend away in Europe. The island oozes with the sights, sounds and smells of the Mediterranean, from brightly coloured fishing boats bobbing in Balluta Bay to the clip-clop of a horse-drawn carriage carrying tourists through Valletta, one of the world's smallest capital cities. Despite the small scale, you could spend a lifetime wandering the streets of Malta's Three Cities, which just so happen to be seriously Instagrammable. Be sure to order a couple of pastizz at lunchtime, and delve in to 'the strip' in Saint Julian's to see a different side of Malta at night.
Flight time from London: 3 hours 10 mins
---
Read my guide to seeing the best of Malta in 24 hours
---
Berlin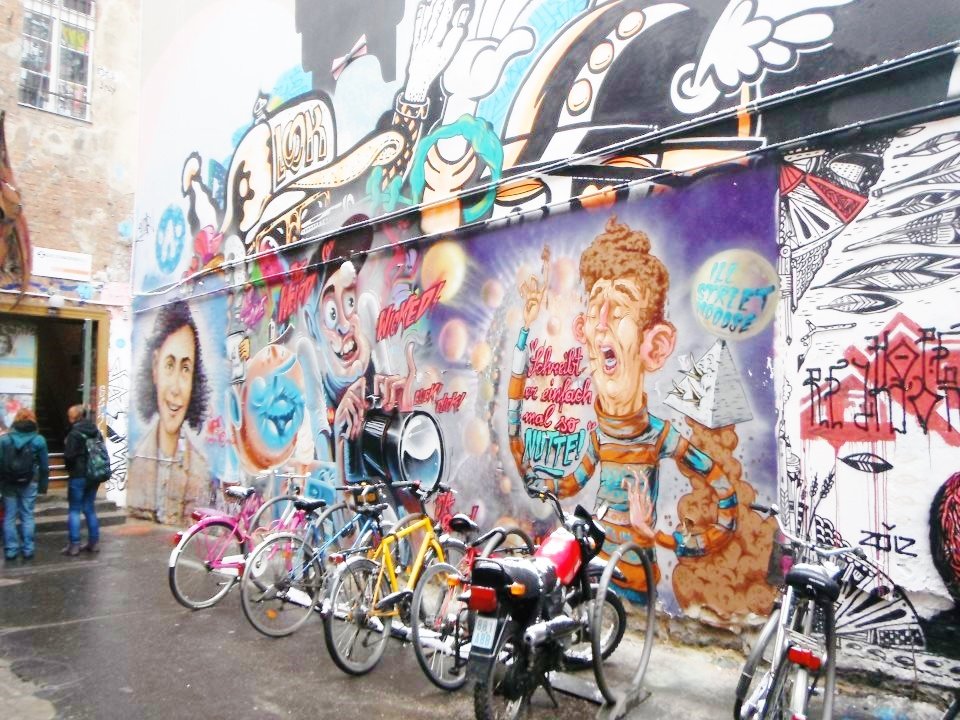 Berlin's edge has led the city to the top of the leaderboard for young creatives internationally, giving the German city an eclectic vibe that offers something for every type of traveller. Immerse yourself in history, go searching for street art and party all night and all day – whatever you want from a city break, you'll find it in Berlin. There's a lot of ground to cover, but the free walking tours are usually excellent for seeing the main attractions like Berlin Wall and Brandenburg Gate – just don't do them in February, like I did!
Flight time from London: 1 hour 55 mins
---
Read my guide to two days in Berlin on a budget – winter edition!
---
Dubrovnik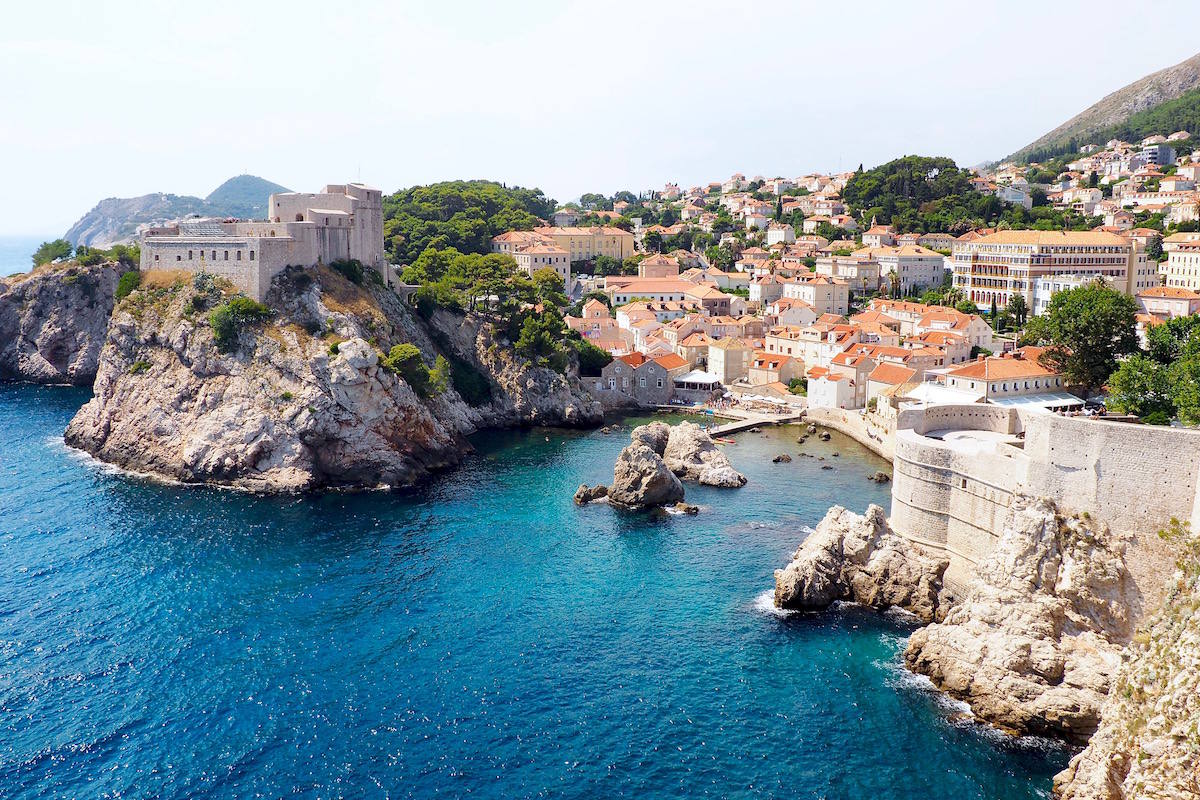 Whether you're a Game of Thrones fan or not, you'll be enchanted by Dubrovnik. The old city walls provide a magnificent view of those iconic terracotta rooftops, and there's an abundance of tiny islands within easy reach. Dubrovnik gets crowded (and pricey) in the summer months, so it's best to plan a city break here out of season. Need to cool off? You're never far from the clear waters of the Adriatic in Dubrovnik. You can even enjoy a Ožujsko with an enviable sea view at one of the city's unique cliff bars.
Flight time from London: 2 hours 40 mins
---
Search for hotels in Dubrovnik
---
Edinburgh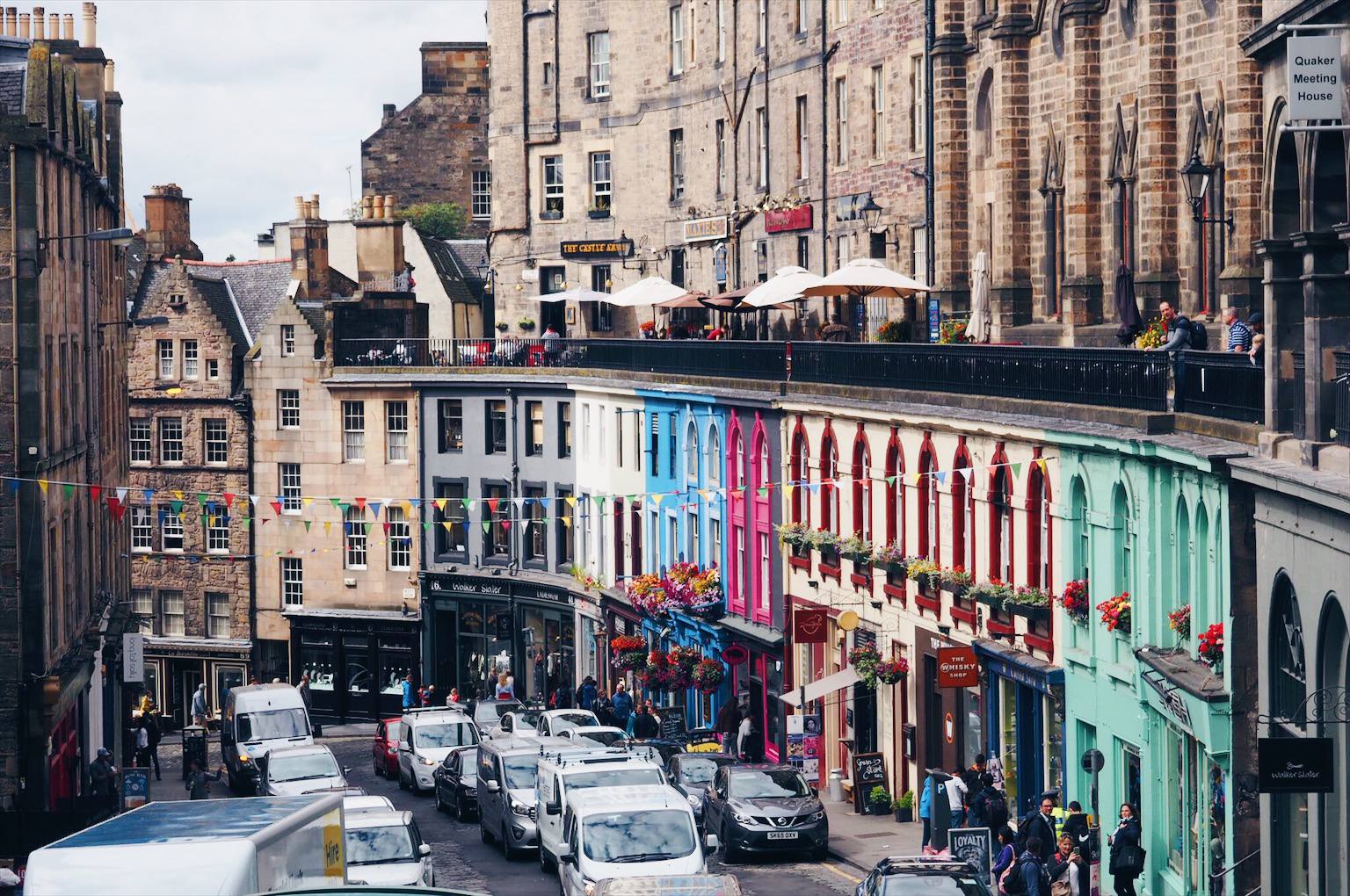 Let's not forget that we don't have to leave the UK for a wonderful city break. There are plenty of vibrant cities closer to home, and my absolute favourite is Edinburgh. It's my uni city so maybe I'm biased, but there's something intoxicating about those grand old buildings, cobblestone streets and of course, that Scottish wit! Take a stroll down Victoria Street to the cosmopolitan Grassmarket, shop on Princes Street then refuel on Rose Street, and get your picture taken in front of Edinburgh Castle. Edinburgh is at its craziest during the Fringe Festival, but it's a fab weekend away any month of the year.
Flight time from London: 1 hour 25 mins
---
Search for hotels in Edinburgh
---
Amsterdam
Amsterdam isn't just for horny stoners, I promise. The Netherlands' unique water-based landscape and sunny attitude makes Amsterdam a perfect weekend getaway destination. It has the hustle and bustle of a big city without the hassle of getting around in one. You can hire bikes to ride along the canal and visit countless museums, including Anne Frank's house. And if you wind up in a coffee shop after a long day of sightseeing? Well, you need to experience all of Amsterdam, right?
Flight time from London: 1 hour 15 mins
---
Search for hotels in Amsterdam
Read my post about a weekend in Amsterdam
---
Benidorm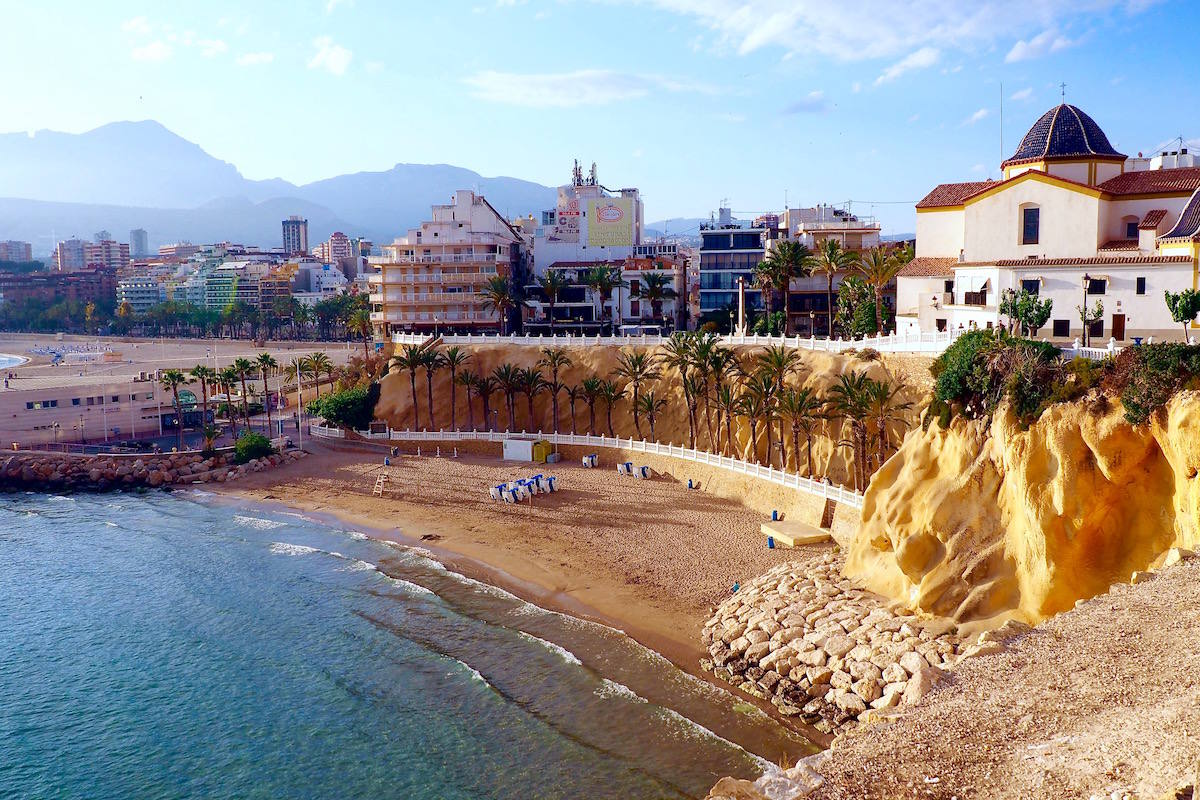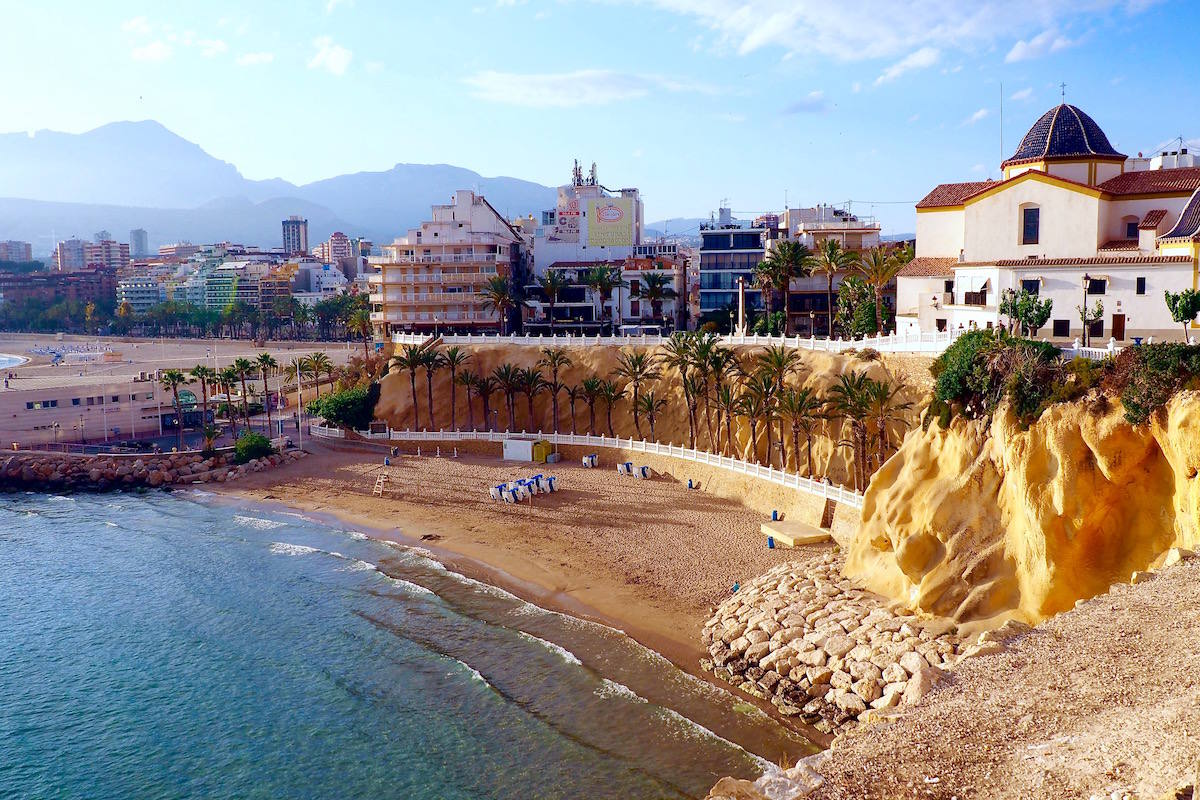 If it's sun, sea and sangria you're after, you can't go wrong with Benidorm – and thousands of Brits choose the Spanish city for their summer holiday every year. The TV show didn't do Benidorm any favours, but look a little further than the hotel pool bar and you'll find the charming Old Town, quaint Spanish villages just 20 minutes drive away and of course, delicious tapas. A trip is what you make it, so save your pennies by booking a weekend in Benidorm and spend your time there doing what you love. Stick to all-inclusive if you're just looking to unwind, or try a bit harder and seek out Spanish culture. You won't regret it.
Flight time from London: 2 hours 35 mins
---
Read my guide to having an alternative holiday in Benidorm
---
Want to stay closer to home? I also have a list of UK city break ideas.
Where are you lusting after most? And is there a European destination I haven't been to yet that should be included in this list? Let me know so I can start planning a trip!
Follow me on Facebook, Instagram and Twitter for more travel updates. You can also subscribe to my newsletter to make sure you never miss a post.
This post is sponsored by Flight Centre but wanderlust is my own.
Pin this to your travel inspiration board