How to spend two days in Berlin on the cheap
If you're going to be in Berlin for two days and want to see its best bits without spending a fortune, walking tours are the best way to see the city's countless historic sights as well as explore its little-known cultural gems in a short space of time.
In most cities, you'll find free walking tours on offer and they're usually ran by locals or students who brim with passion and knowledge about their city. In Berlin, head to Brandenburg Gate to find a tour you can join.
We did a Historic Berlin Walking Tour on day one in Berlin to see the textbook attractions, and spent our second day on an Alternative Berlin Walking Tour, where we were shown some of the city's plentiful street art.
Both tours were free! We also took to the streets at night with a Berlin pub crawl, but that's another story.
Our two day Berlin itinerary
Berlin is the perfect destination for a city break on the cheap, with budget flights from the UK, plenty of fun hostels and enough to keep you busy sightseeing for a few days without blowing all your cash. I flew to Berlin for two nights in February with the aim of seeing as much of the city as possible while spending as little of my student wages as I could.
Scotland had been blessed with relatively good weather for the time of year, and I chose to go to Germany where it was snowing. Hmm.
We stayed at Generator Hostel on lots of people's recommendation, and got a free upgrade to a private room. Only a few stops from the airport, I would definitely recommend Generator!
Day 1: A Free Historic Walking Tour of Berlin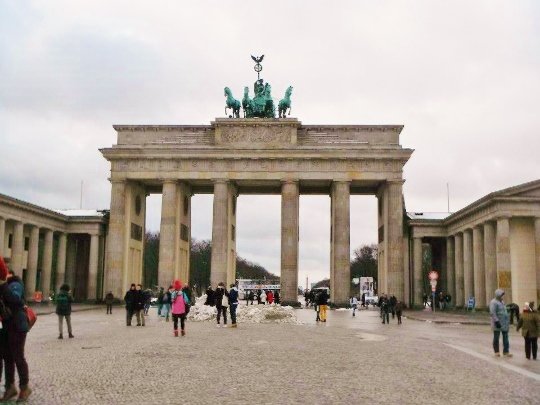 On the first day we did a free walking tour of Berlin, led by a very enthusiastic girl. It started at Brandenburg Gate outside the 1500 euro per night hotel that is infamous for that Micheal Jackson balcony incident, and we traipsed around the city from there, covering the Holocaust memorial, The Gendarmenmarkt, Humboldt University, the Book Burning Memorial, Berlin Cathedral, and lots of other things with German names I didn't quite catch. It was really interesting and learning about history while standing on top of Hitler's bunker is a unique travel experience.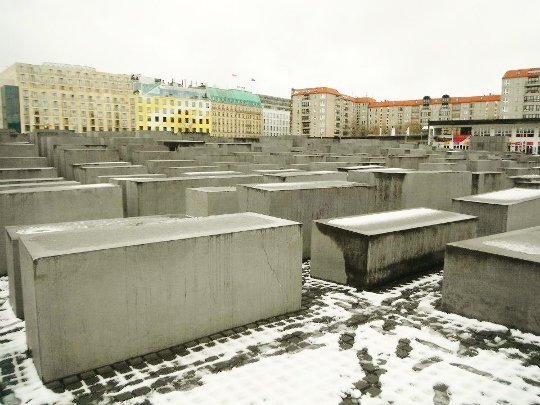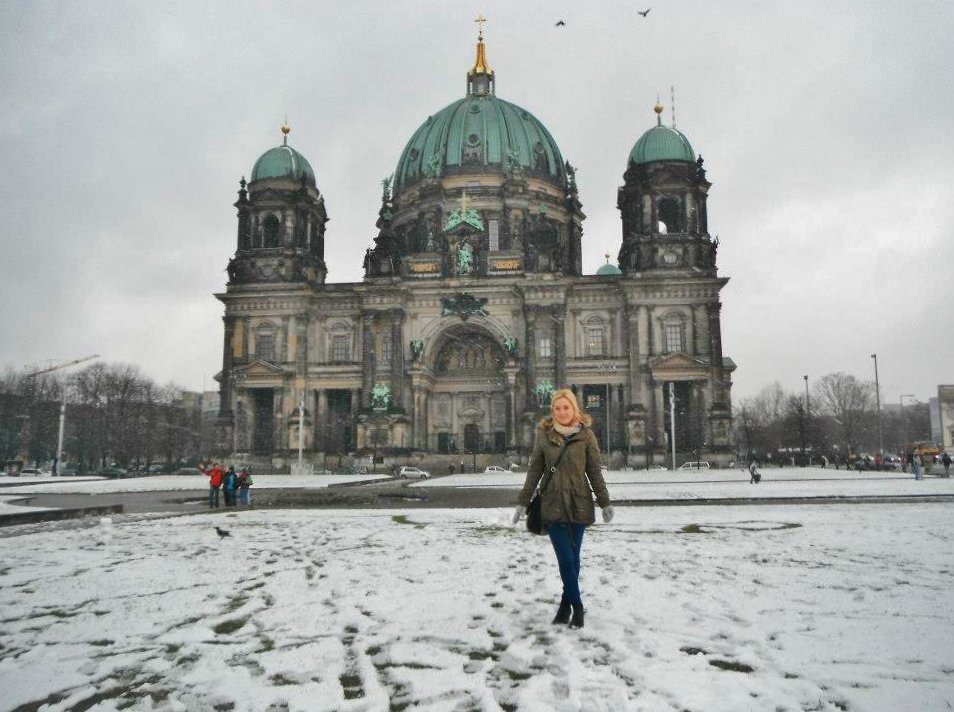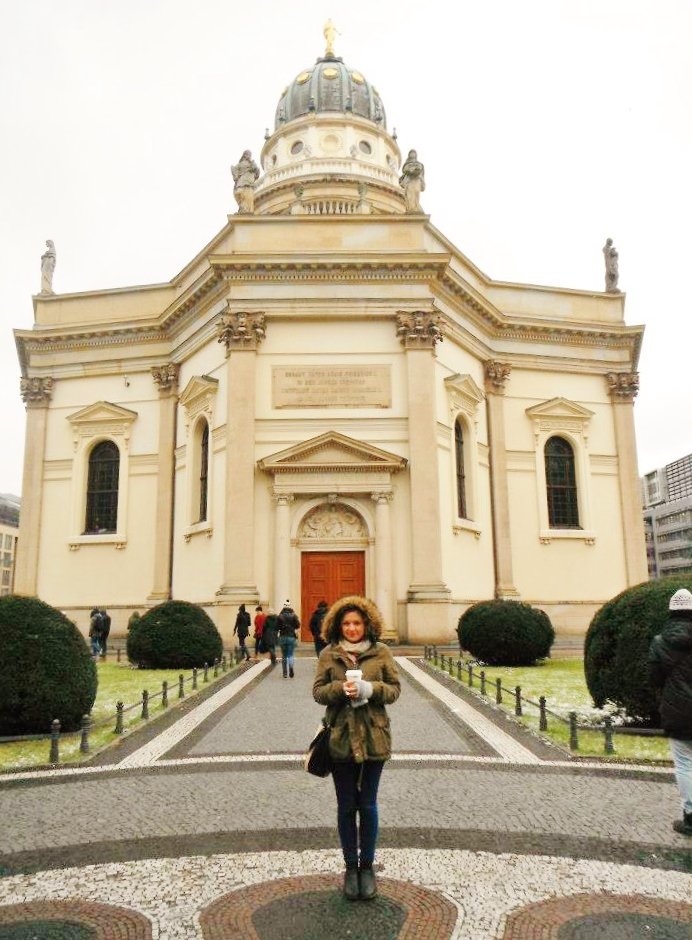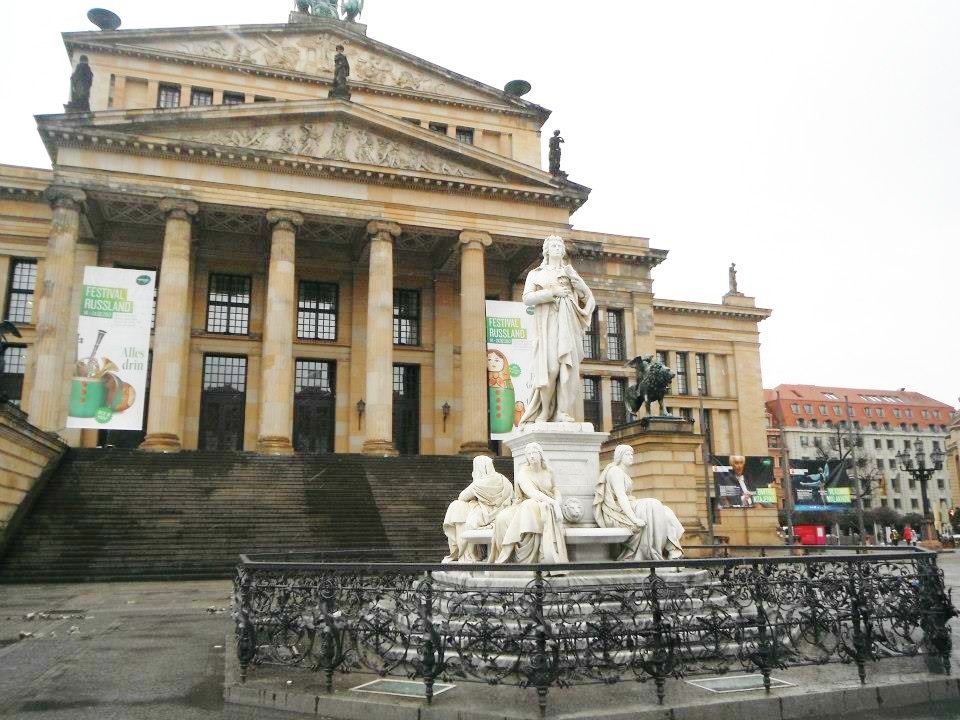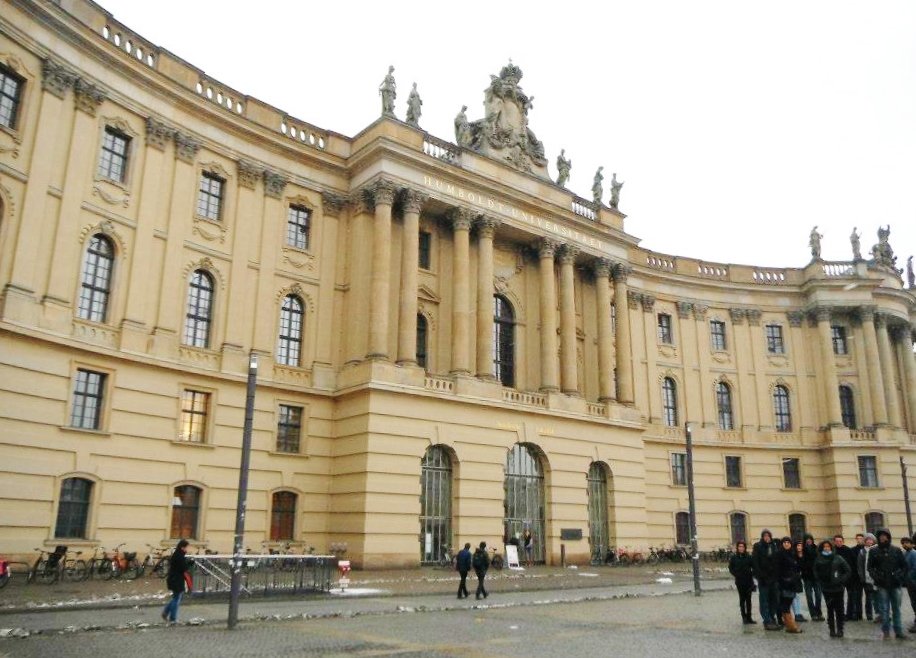 Here's a statue of a man punching a horse.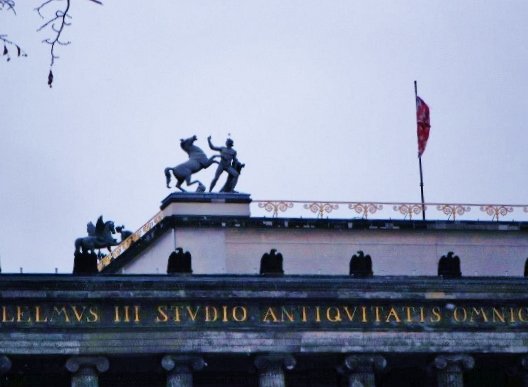 Berlin Nightlife
That night we did a pub craw with Canadians, drank triple vodkas and ended up at Matrix club. The Berlin nightlife is pretty much 24 hour but by 5am we were wrecked. A day trekking around in the snow had taken its toll. We got a midnight feast of Currywurst and Jagermeister – possibly the worst thing in the world. German delicacies are not delicious.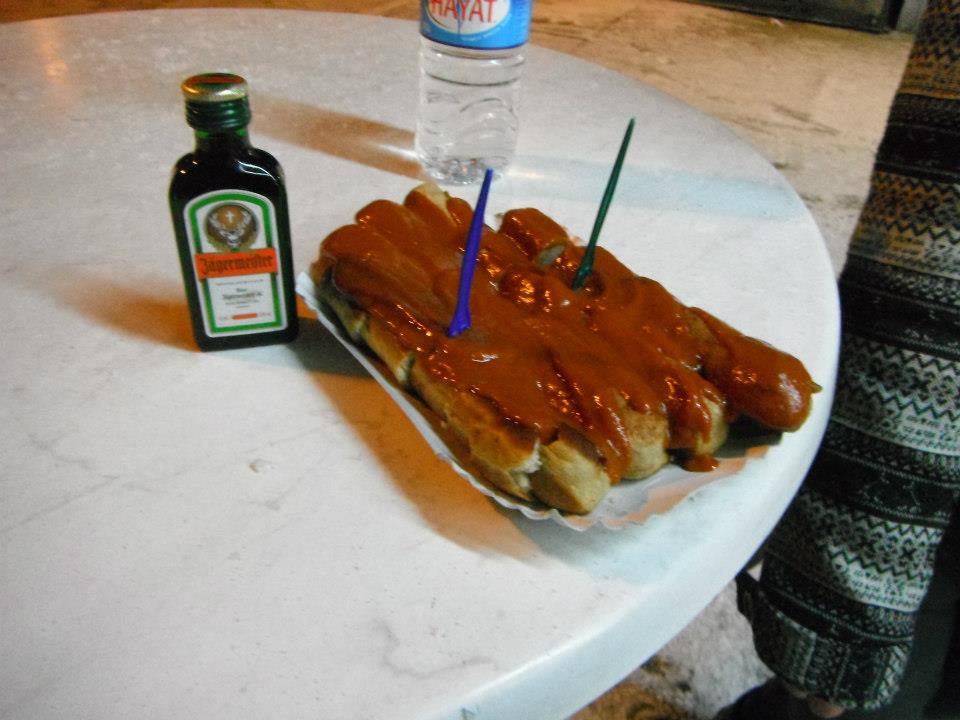 On the way back to Generator a girl on the train started whispering to me in German. It was only when her friend, who was slowly turning green next to her, threw up everywhere that I figured out what she was trying to warn me about.
Day 2: The best way to see Berlin's street art
On day two we did The Alternative Walking Tour, so we really saw both sides of Berlin. Some of the street art was unreal! We went to Kunsthaus Tacheles, an art center which the now squatting artists have been forced out of due to demolition, thanks to the city's gentrification. The Tacheles used to be full of workshops and studios, a cinema and even a nightclub. The pictured sculpture park below closed just after I was there after Nordbank decided they could get money out of it.
Did you know that millennials are now choosing Berlin instead of overpriced London?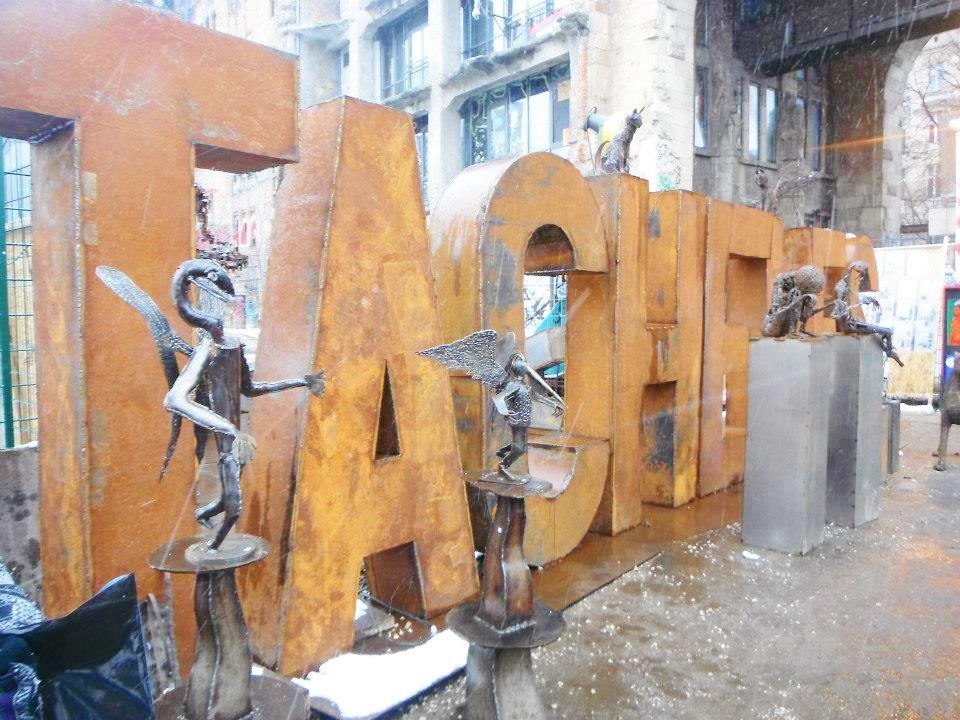 I even spotted a Banksy piece next to his rival, Robboe's artwork.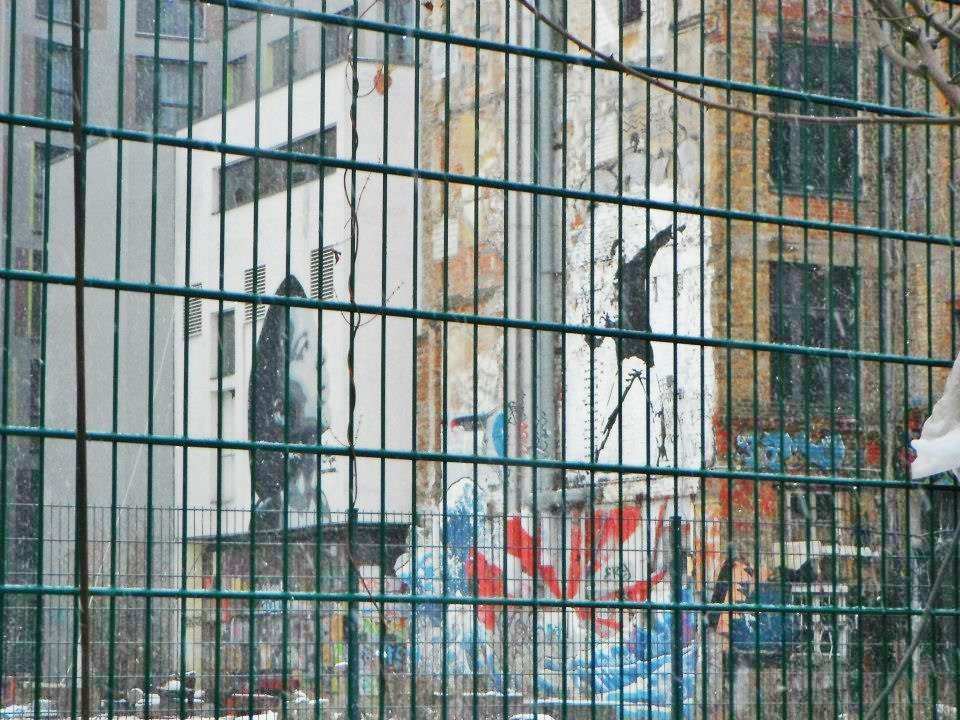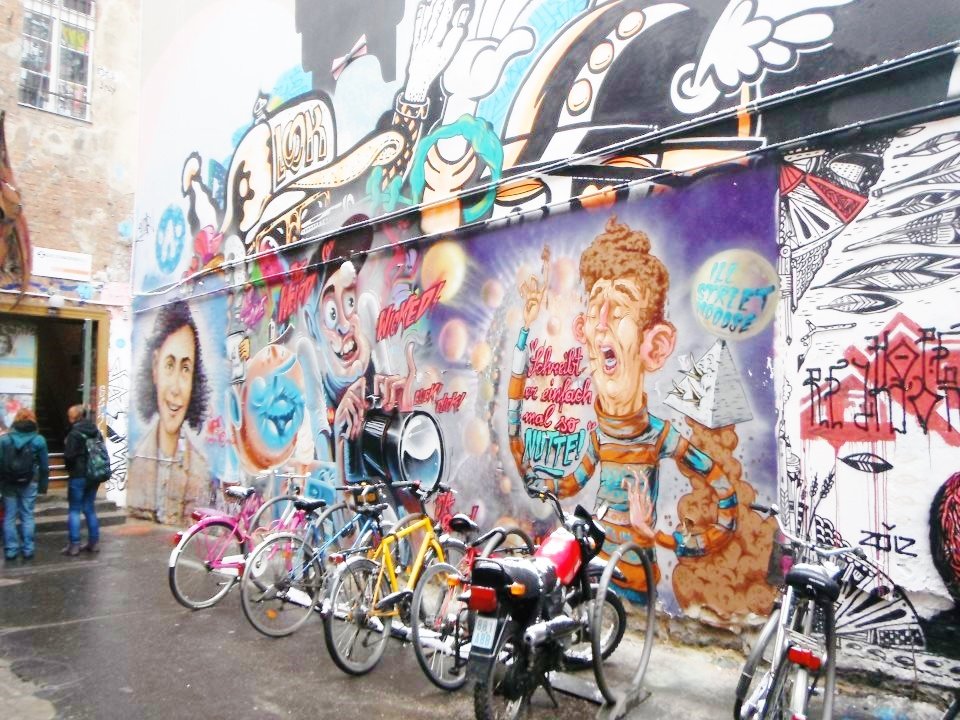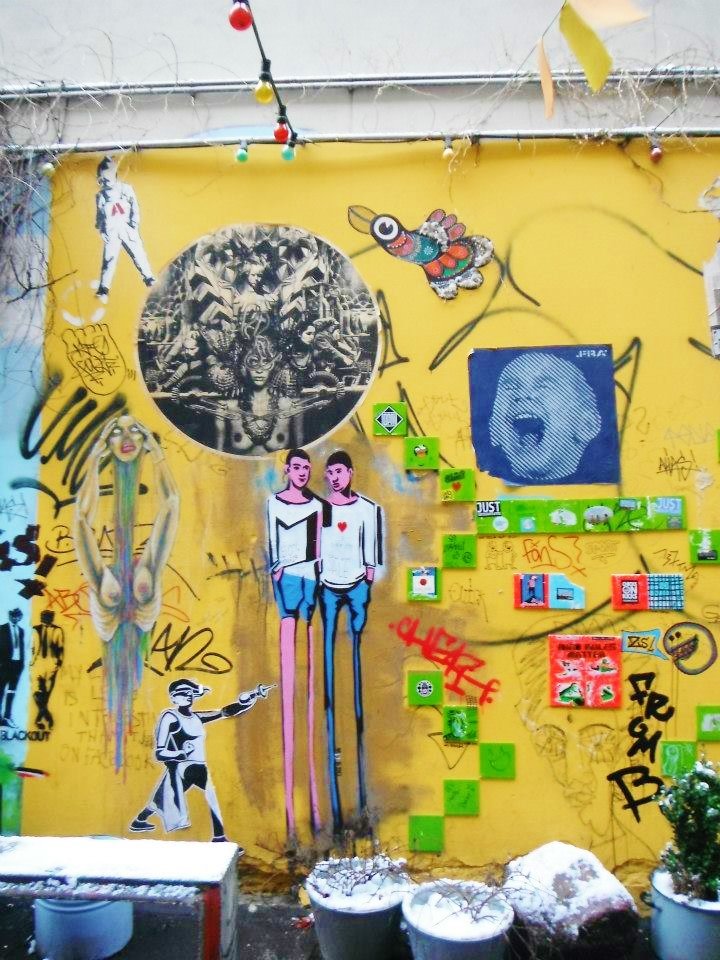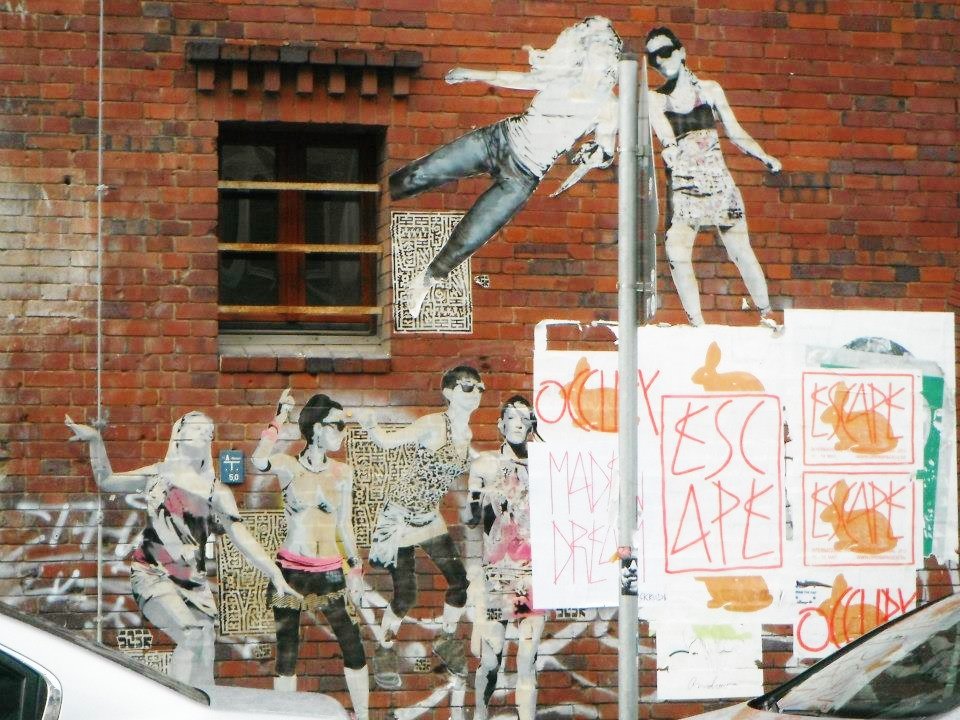 Earlier that day we had bought emergency toothpaste and unknowingly brushed our teeth in the door way of the Tacheles. Bad packing skills, but at least we seemed to delight a few bemused locals.
The tour ended at the Berlin Wall, then we explored the other side of the city but got cold so we went back to the hostel.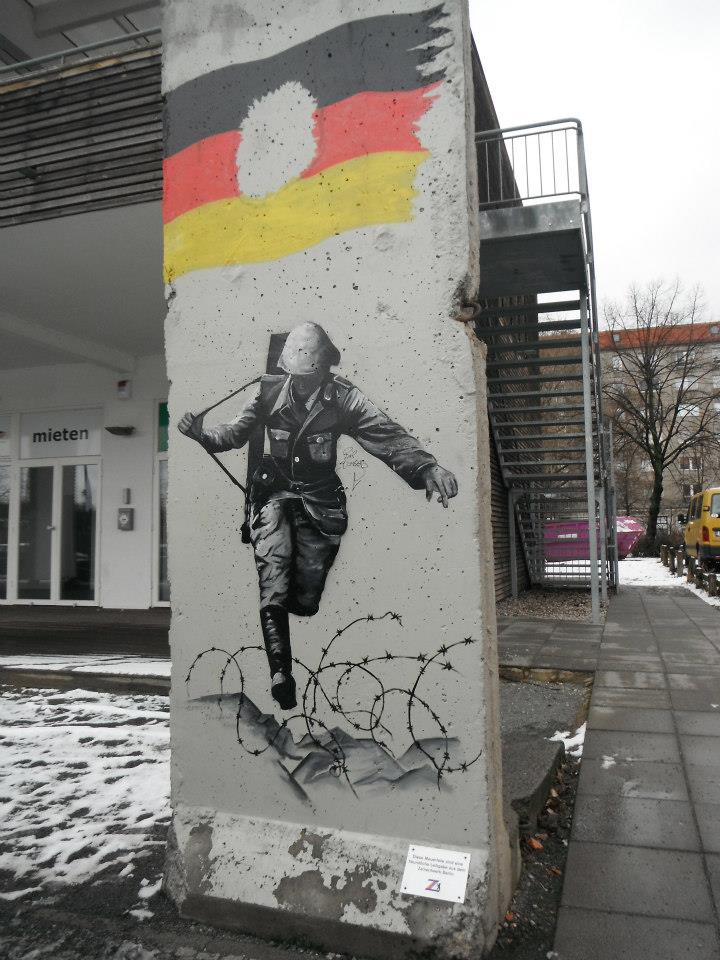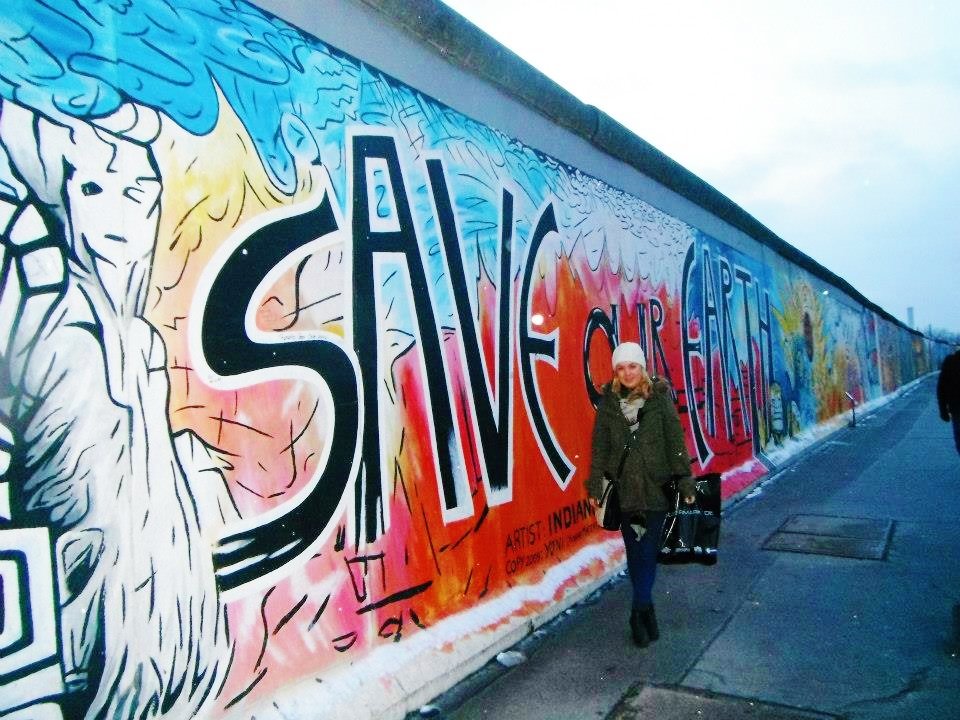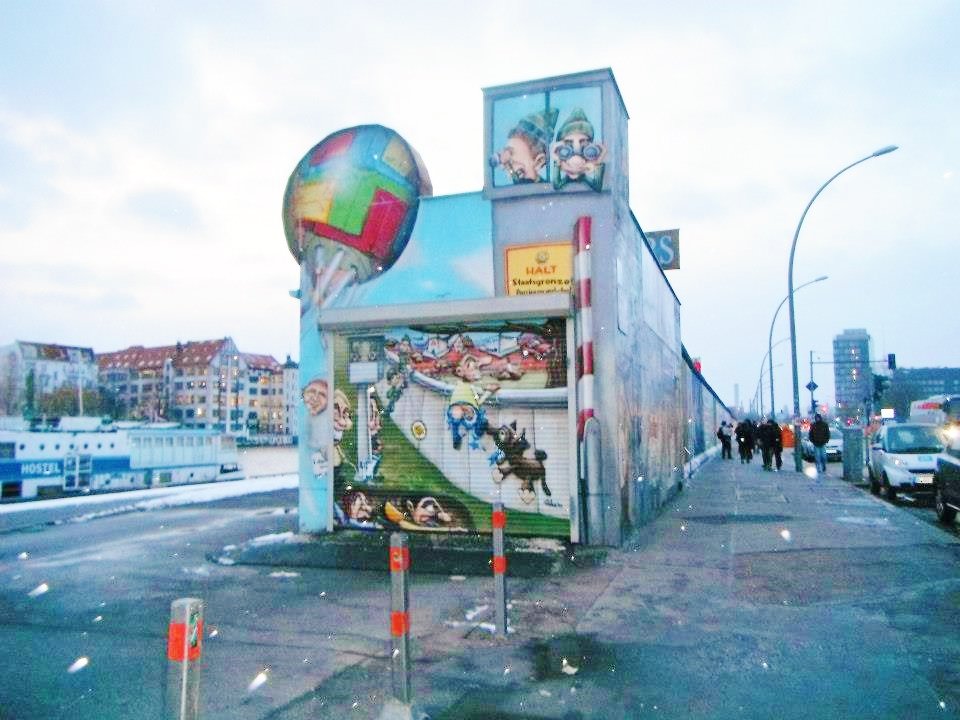 That night was a bit of a write off, as we headed out at 1am when the S-Bahn stopped running then spent 5 hours lost on buses in Germany. In the snow. At 5am.
Germany is a big and scary place. It was an interesting trip but I think I'll only go back to Berlin in the summer.
Planning your own trip to Berlin? Search and book Berlin hotels on booking.com.
Was your experience of Berlin different to mine? Let me know whether I should come back in the sunshine in the comment sections!
Make sure you follow me on twitter and Instagram and like my Facebook for more travel stories.