Too many people go on holiday to Benidorm and eat exclusively at their hotel. And I get it – a lot of people pay for all-inclusive because they're on a strict budget and want a holiday in the sun at minimal cost. Others though, are just lazy.
I was invited to experience the 'other' side of Benidorm – far away from the drunk Brits abroad and sunburnt pensioners – by Visit Benidorm and icelolly.com. We were treated to some amazing meals at restaurants around the city. I also managed to try the sangria at every single establishment – for research purposes, obviously… My trip showed me that there is good Spanish food to be had in Benidorm, and that the holidaymakers stuck in line for their kebabs are missing out on something special.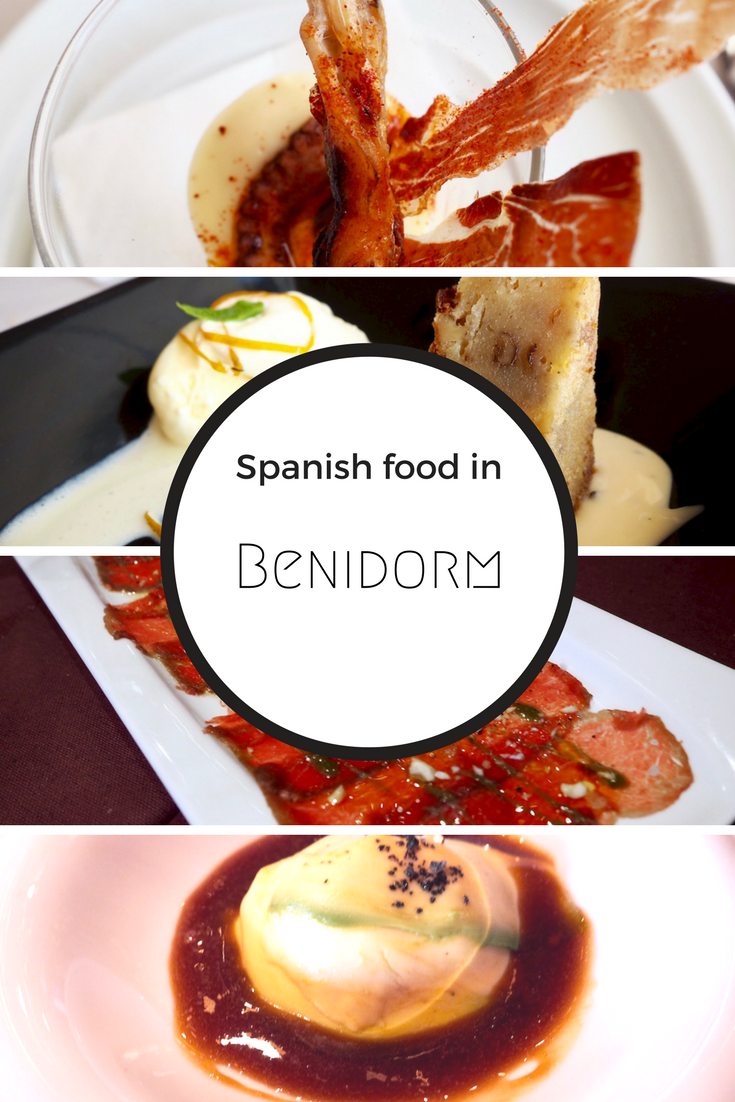 Stray from the hotel buffet at least once or twice during your trip to Benidorm and you'll find that this multifaceted Spanish resort has a delicious foodie scene. Here are some of the best high-end restaurants in Benidorm.
Where to eat in Benidorm
Restaurante Ulia
This laid-back restaurant on the beachfront of Playa Poniente serves a wonderfully sticky, flavourful paella. It was the perfect post-flight, pre-bike ride fuel and the view of the beach gave me that heady "Yep, I'm on holiday" vibe. I loved that the rice was almost caramelised and the seafood and vegetables were perfectly cooked. We also had calamari with aioli and fresh salads. And sangria. Lots of sangria.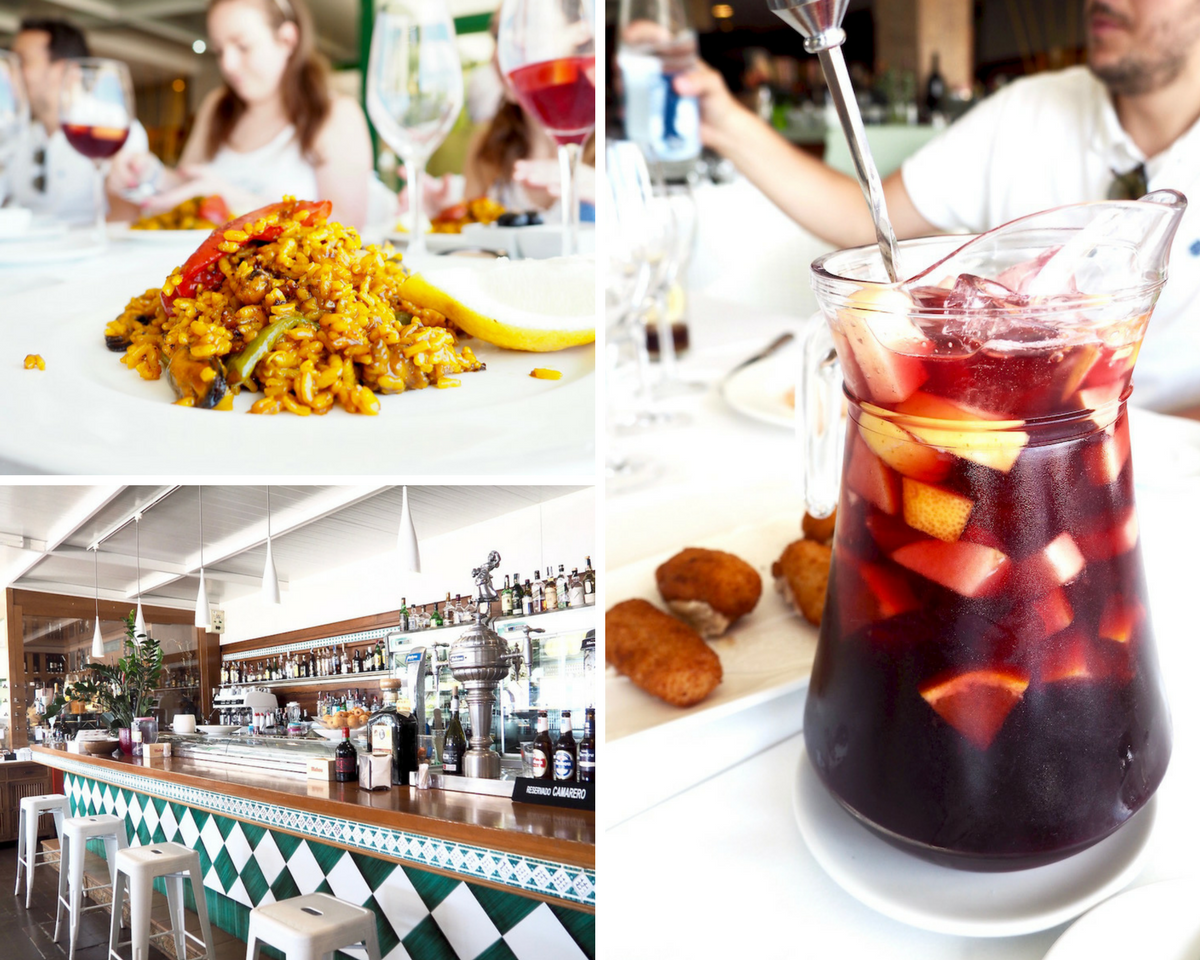 Llum del Mar restaurant
Another restaurant with stunning ocean views that really add to the ambiance, Llum del Mar is inside five-star  Villa Venecia Hotel in Benidorm's Old Town. Our menu was presented on a scroll! Serious Harry Potter vibes. Their silver service and experimental but still decidedly Mediterranean offering was probably my favourite meal from the trip, not least because we ended it with an amazing candy floss dessert with strawberry compote and popping candy.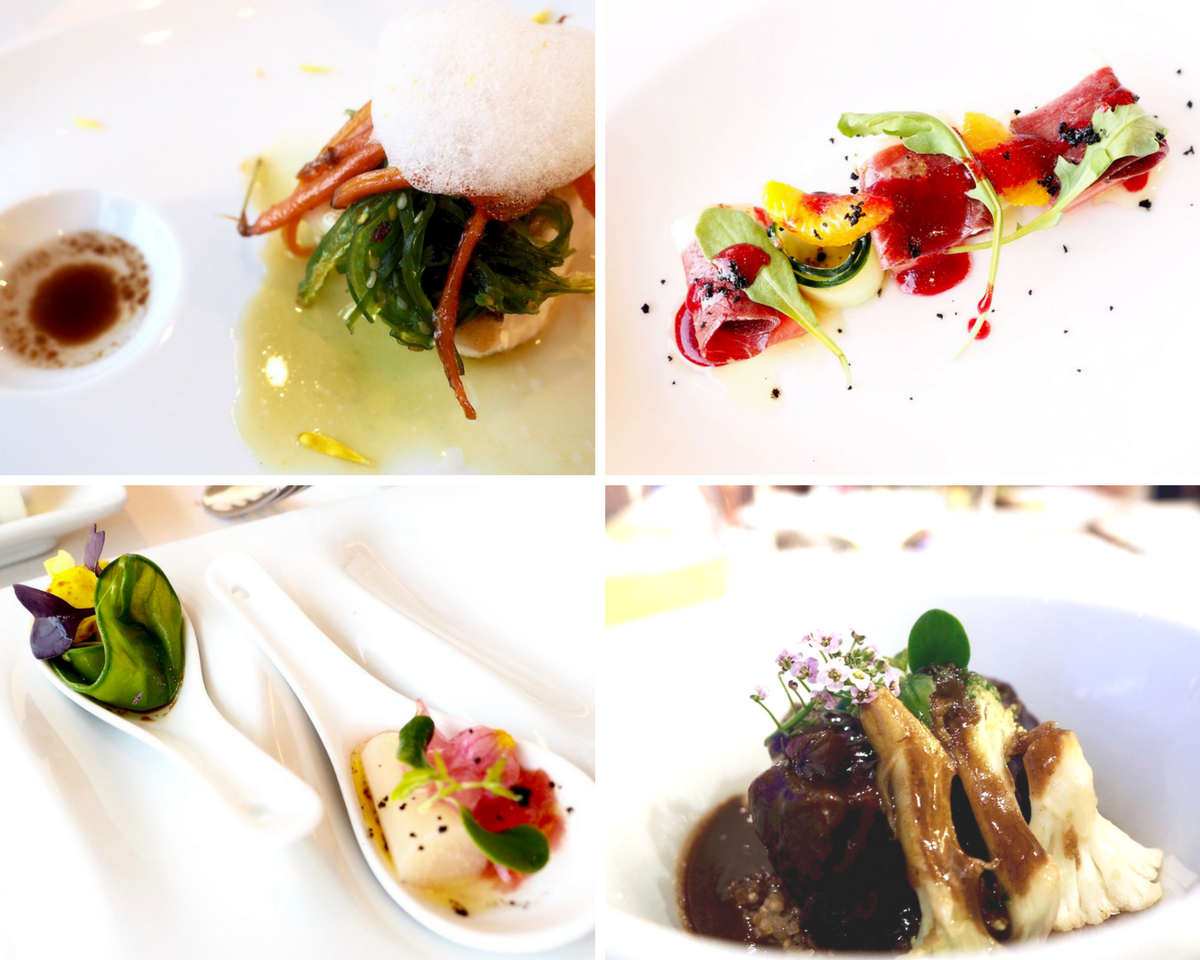 Son De Mar
We ate lunch at Son De Mar one day, which is on the corner of the beachfront leading up to the Old Town. This was another experimental multi-course extravaganza and while some of the dishes left us a bit puzzled at the flavour combinations, everything was beautifully presented and the duck in particular was delicious. This eatery also happened to serve the best sangria we tried during the trip, so it's worth dropping in for a sundowner at least.
Tapas
The most authentic Spanish food to be found in Benidorm is served in the many tapas bars dotted around the Old Town. Just walking through this area takes you a world away from the rowdy streets of the newer areas of town, and you can linger over your small plates with a cold beer. We ordered a few raciones (large plates) and some of our favourites were the tangy patatas bravas and salty Jamon Iberico.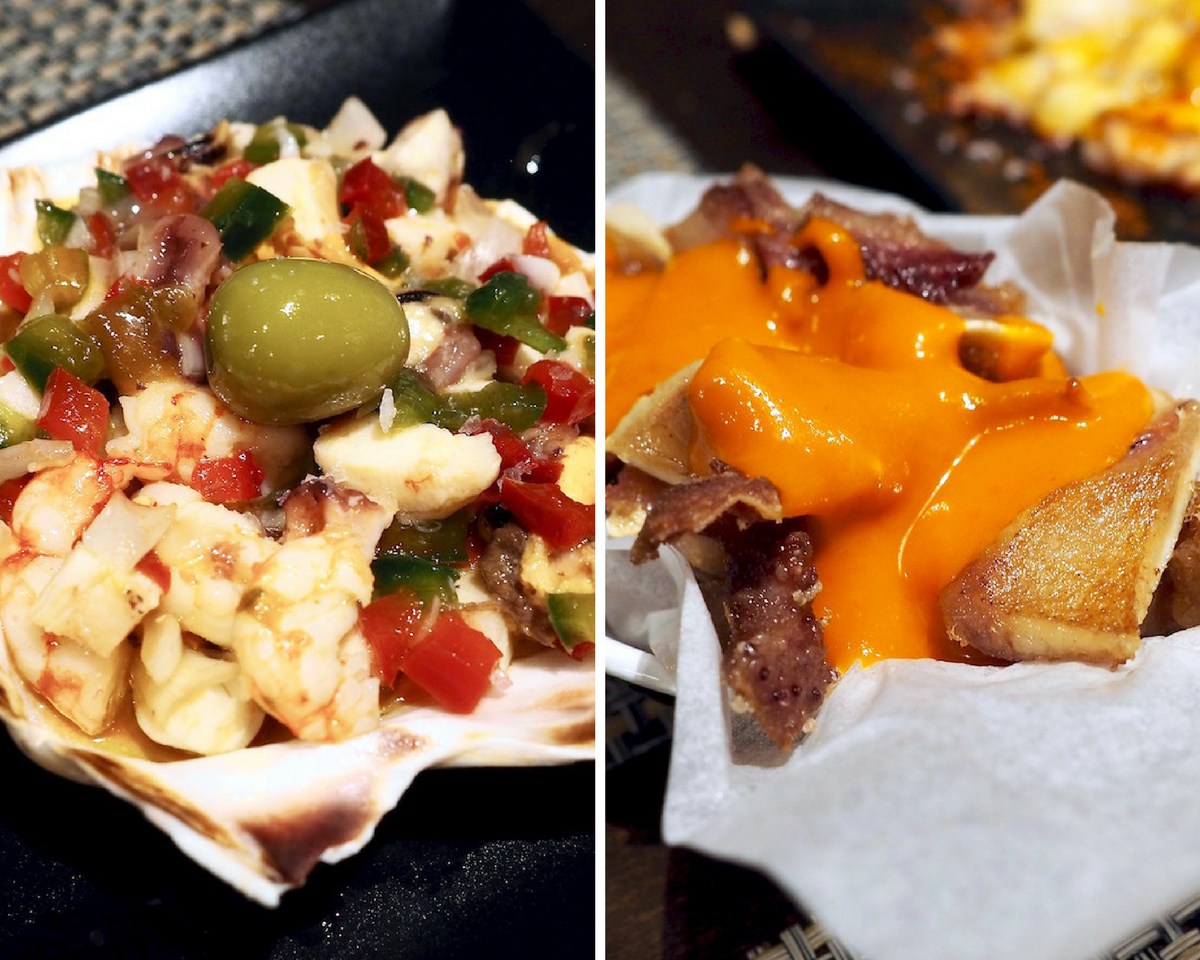 Solotula
Solutula might be nestled among British bars and takeaways in the city centre, but this place serves delicious food with a few surprises. Their 'Russian salad' came deep fried (and better for it), and their 'ravioli' was wrapped in fresh avocado slices and filled with seafood.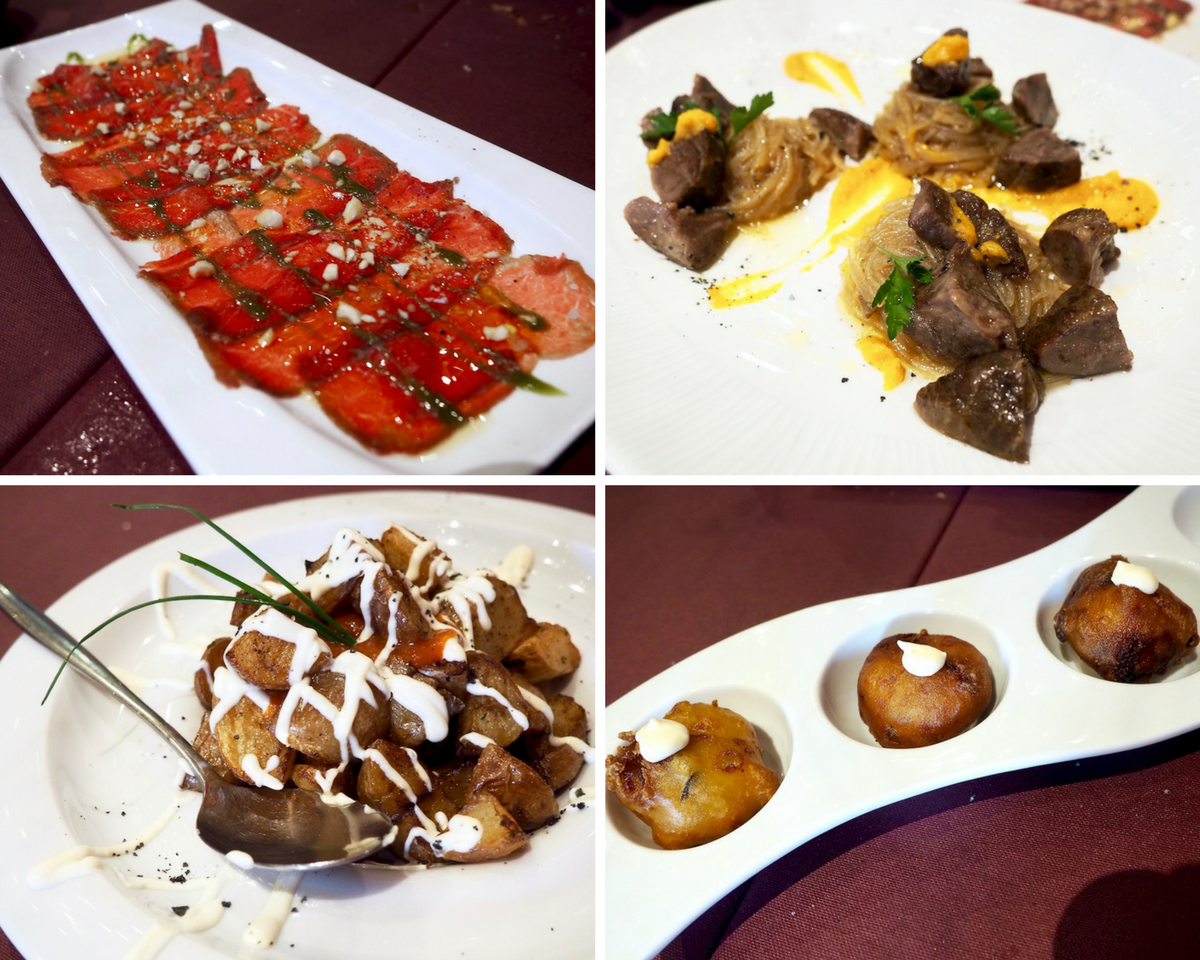 Rooftop cocktails
After the food comes the cocktails and we headed to Hotel Madeira Centro to toast our final night in Benidorm. They have a rooftop bar with panoramic views over the coastline, and drinks that go down all too easily.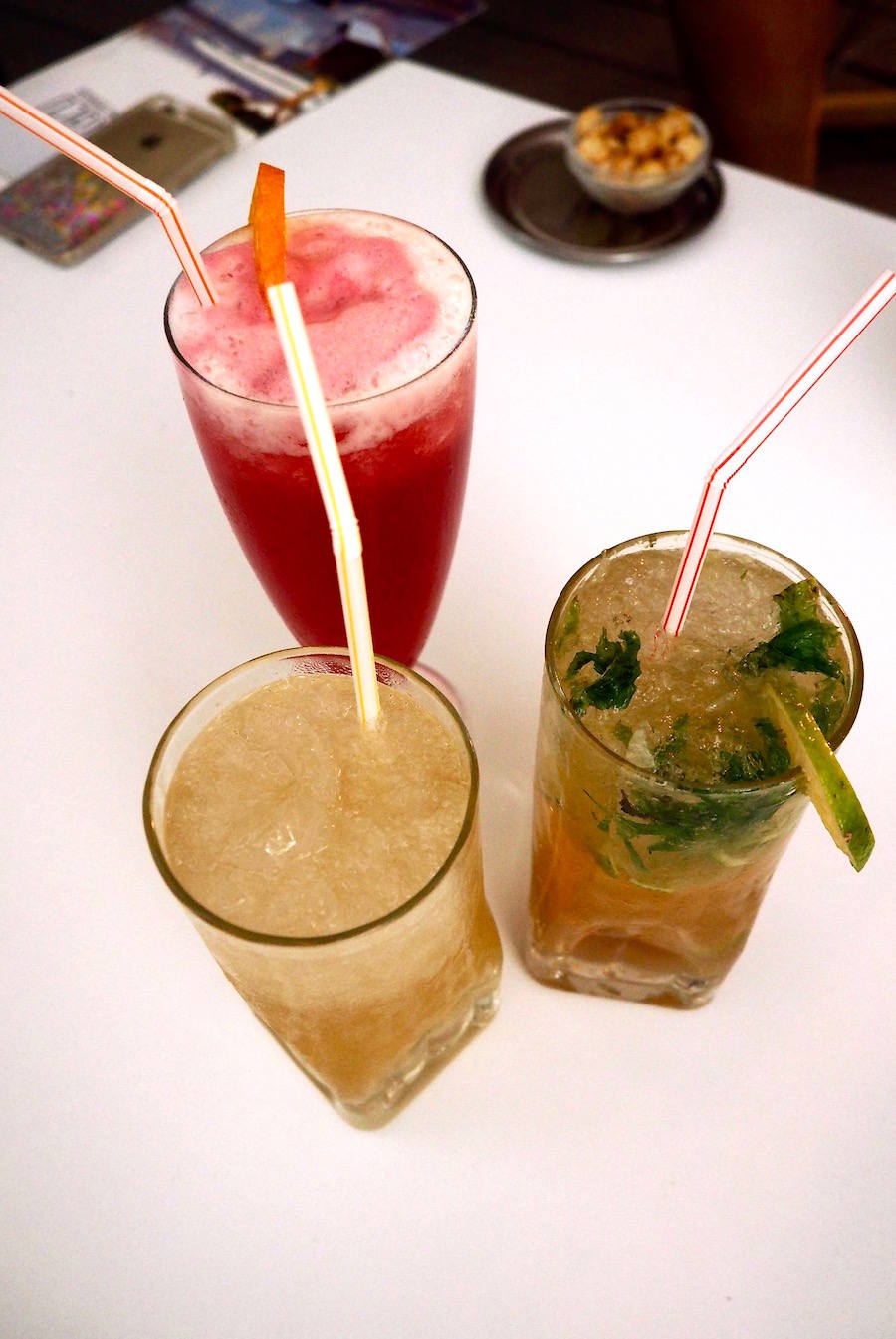 I hope this shows you that there are gourmet dining options in Benidorm and that it's not all about the cheaper-than-home fry ups! Even if you are determined to keep a holiday in Benidorm cheap and cheerful, I urge you to have at least one evening meal at one of the restaurants I visited. You might just be surprised!
You can follow While I'm Young on Facebook, Twitter and Instagram for more travel tips and stories. Don't forget to subscribe so you never miss a post!
TELL ME: Have you ever been to Benidorm? What's your favourite Spanish dish? You can learn more about gastronomy in the city on the Visit Benidorm website.
All photographs were taken on my Olympus Pen E-PL7.