My Dad always told me to "look up" when I'm in an unfamiliar city and I guess his advice has influenced how I experience new destinations because I'm always gazing at the rooftops instead of watching my step. One of the things that struck me when I was in Bucharest for a weekend recently was that the city is filled with drop-dead gorgeous buildings. Ok, so they're usually overshadowed by ugly communist tenant blocks, but that's what makes Bucharest so intriguing. Its eclectic architecture stopped me in my tracks throughout my stay and I found myself reaching for my camera constantly as I walked from place to place.
These buildings remain despite the communist totalitarian regime's efforts to destroy anything of historical significance in Romania, proud relics of the eras before the regime.
Because of my inability to appreciate a good piece of architecture without taking a photo of it, I have a ton of pictures of Bucharest's best buildings. I figured I'd share them here, in case you too are a little bit of a bricks and mortar geek.
The most beautiful buildings in Bucharest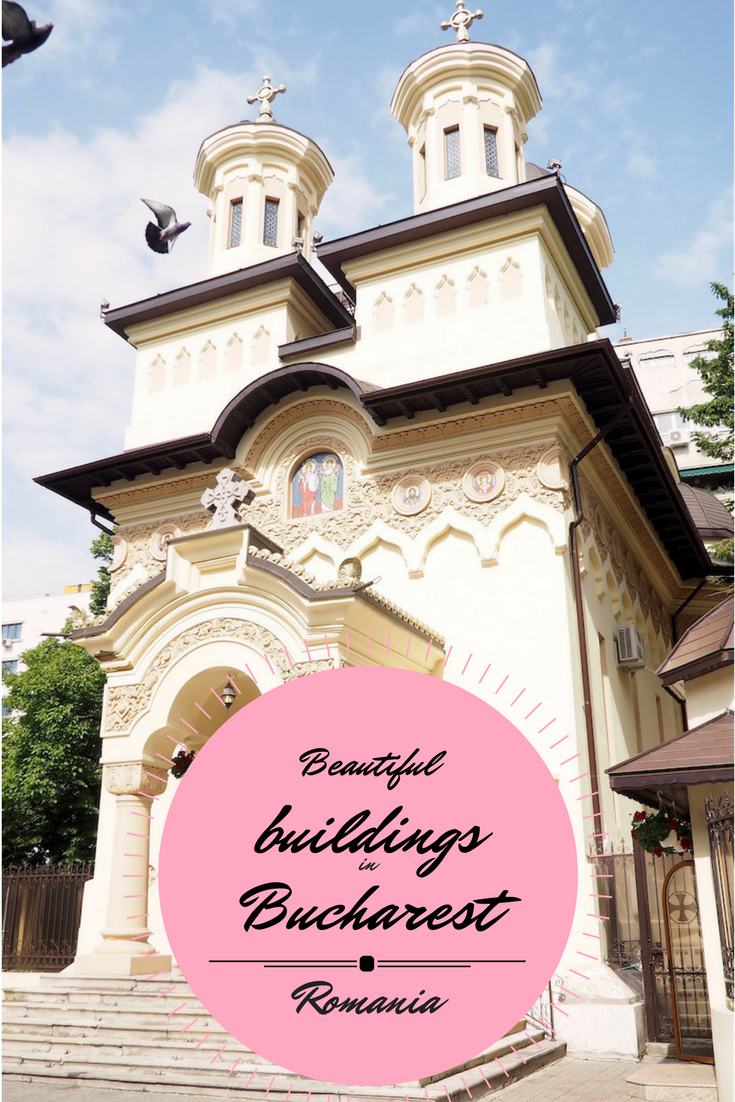 Macca Villacrosse Passage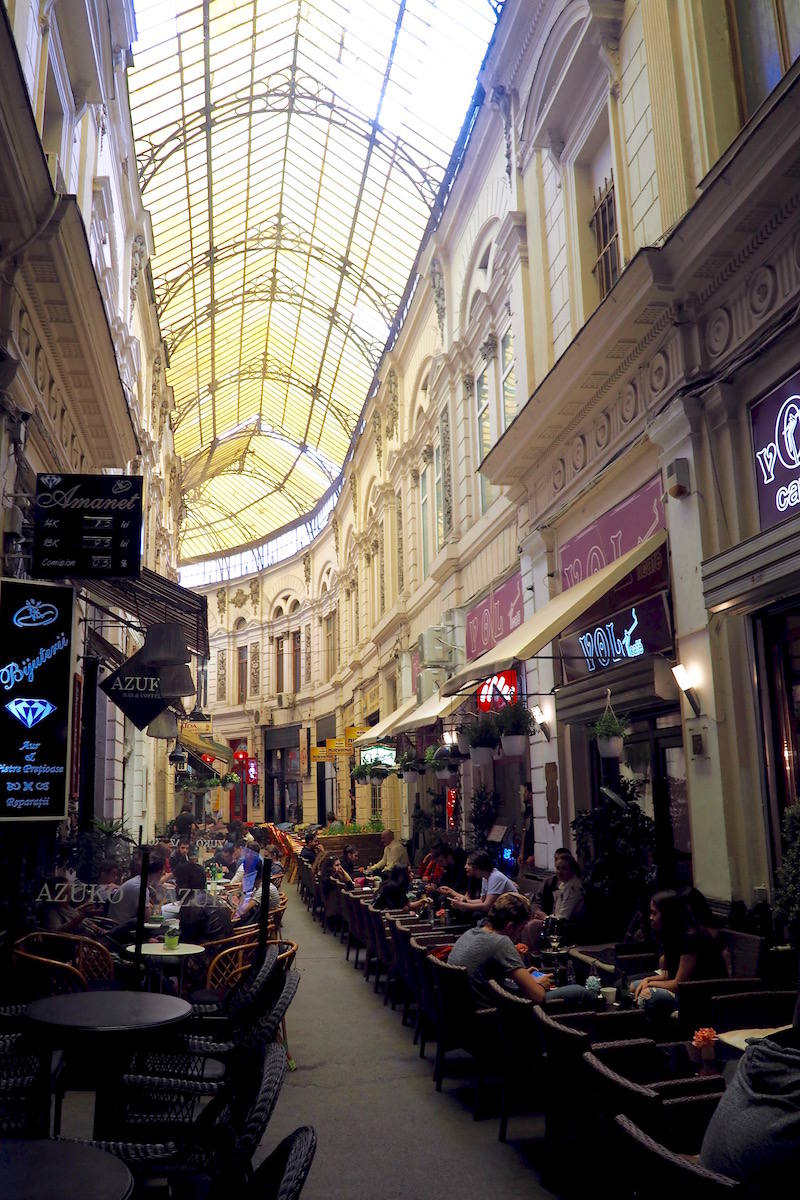 Macca Villacrosse Passage is a horse-shoe shaped, glass-covered arcade filled with hookah cafes and cool boutiques. I stumbled upon it quite by accident and wouldn't have minded spending my entire day here people-watching! Strolling through this iconic passage, you could easily be in the Paris of days gone by.
Mogosoaia Palace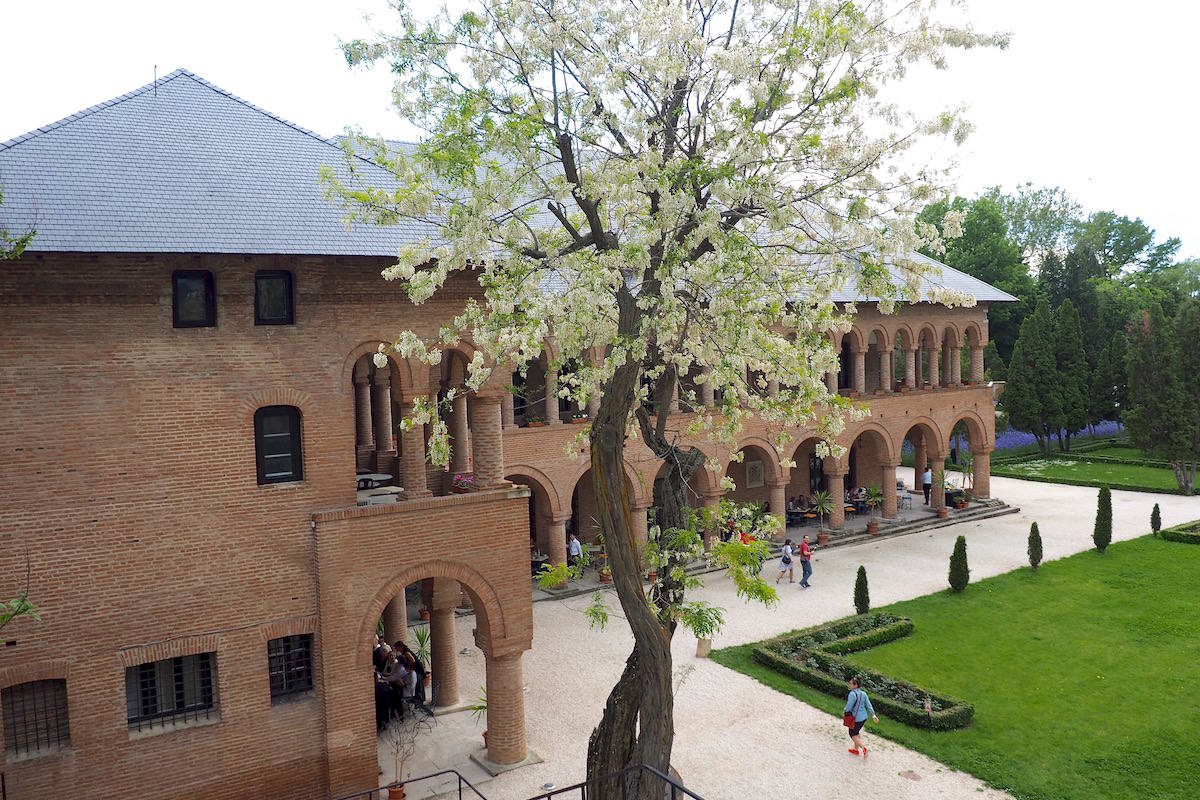 Located outside the city, Mogosoaia Palace was the summer residence of a prince called Constantin Brâncoveanu. It was confiscated during the Ottoman Empire and left to ruin, then switched hands a few times before it was restored by Princess Martha. Now, its a tranquil haven where you can spend a few hours relaxing.
Grand Hotel du Boulevard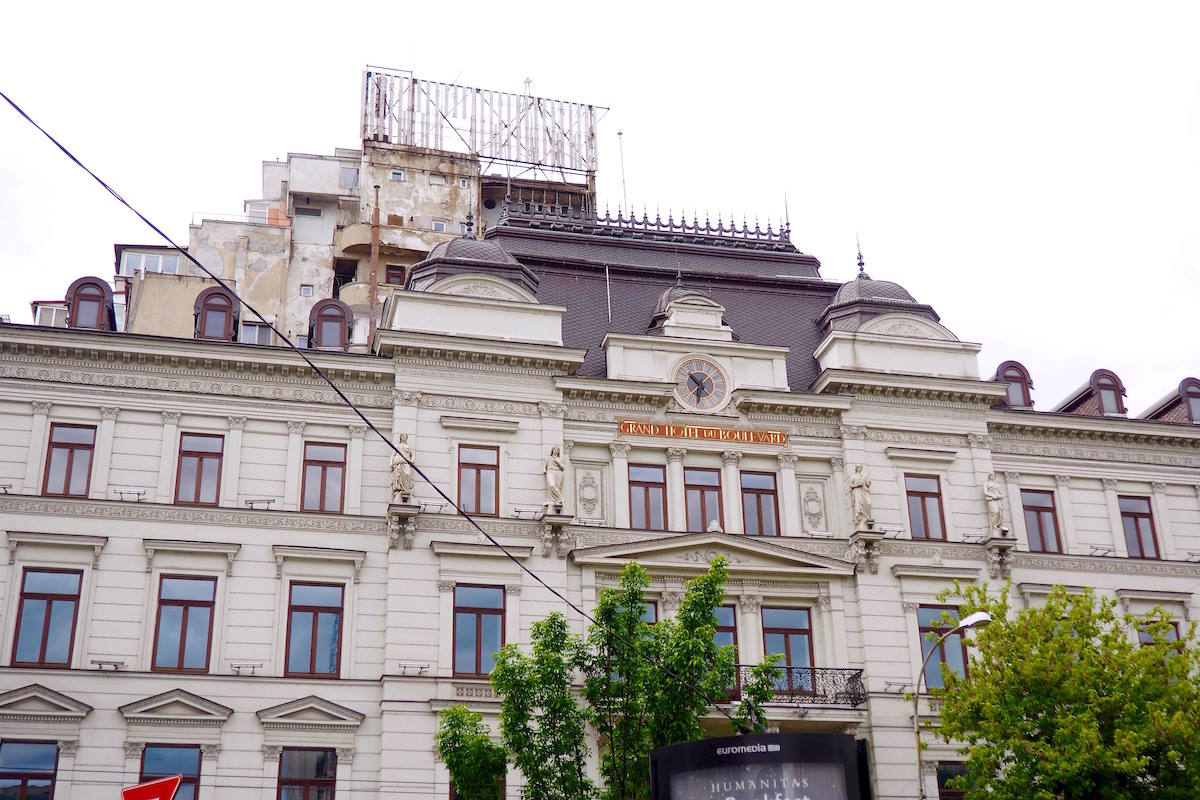 Grand Hotel du Boulevard is one of the oldest hotels in Bucharest – and an expensive one at that. Once the central hub of Bucharest highlife, it's undergone a massive refurbishment.
Cercul Militar National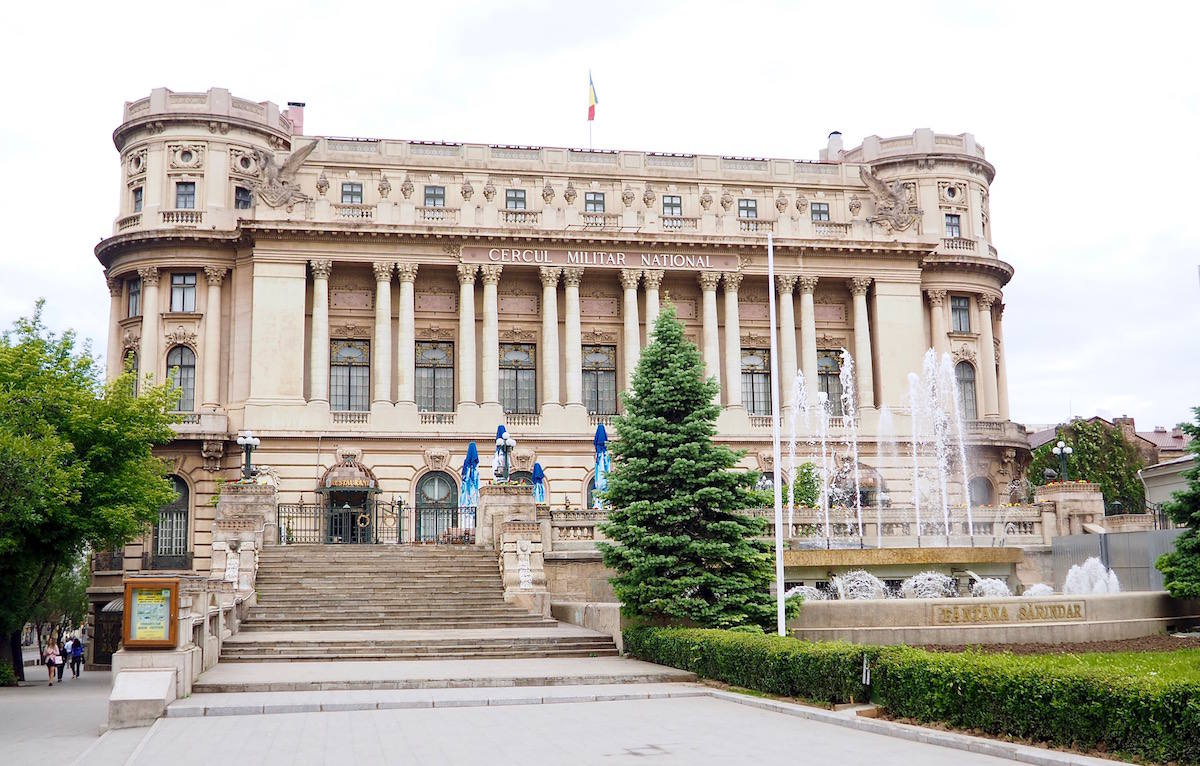 The Palace of the National Military Circle was built on the site of an old monastery in 1911 and its interior was ruined during WW1. Our local guide told us that eligible young ladies used to be sent to walk around the building in the hope they'd catch the eye of a military officer!
Biserica Mănăstirii Stavropoleos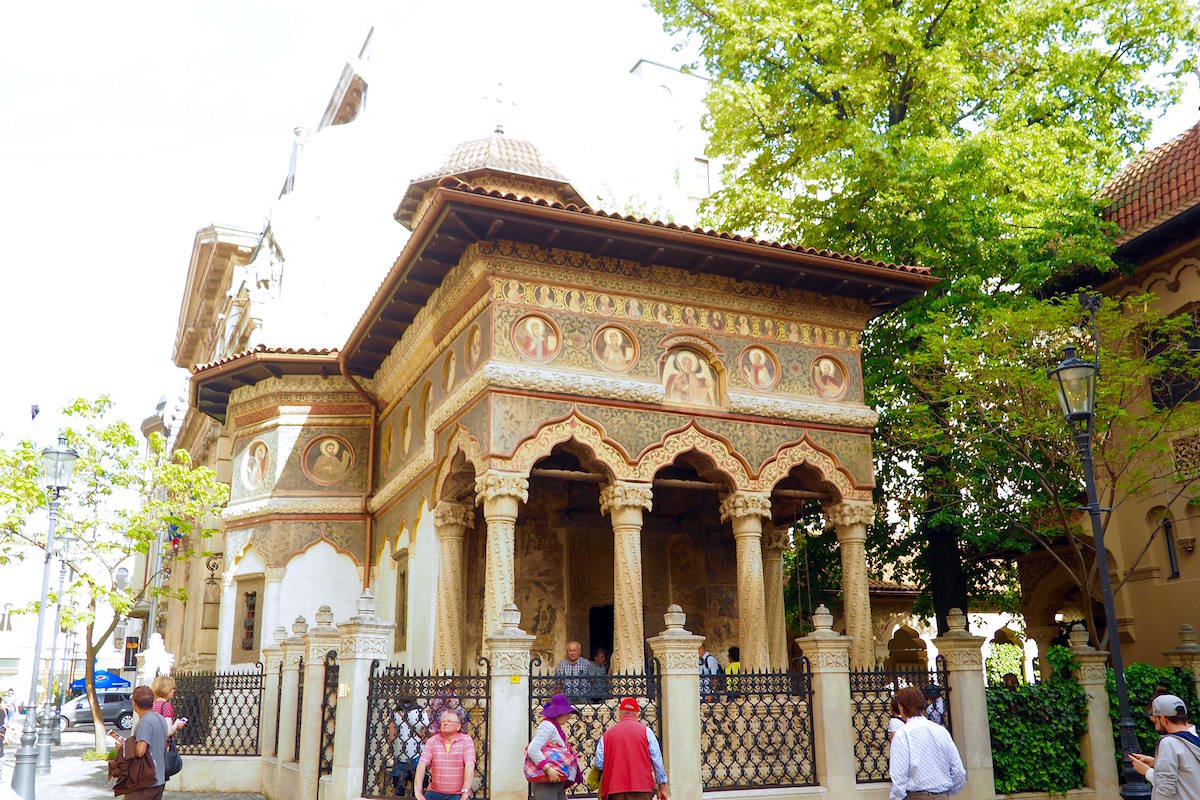 This Orthodox church is a place of absolute quiet and reflection  in the centre of Bucharest. Its tiny courtyard is really picturesque too!
The CEC Palace
Built in 1900, the headquarters of Romania's oldest bank is still used today. It's worth walking past if you're exploring the old town.
The Romanian Athenaeum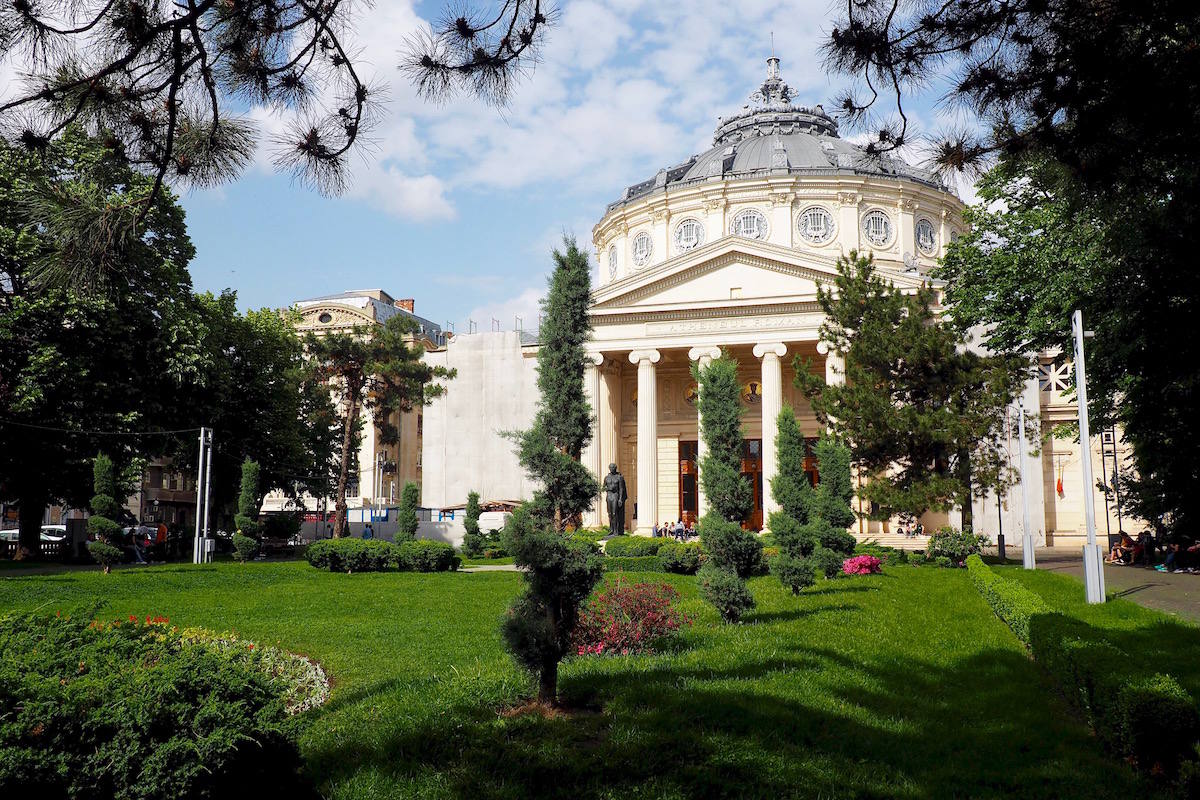 The most instagrammed building in Bucharest is even more beautiful on the inside. It opened in 1888 and was dedicated to art and science. This building is responsible for the saying, "Daţi un leu pentru Ateneu" (Give a leu for the Athenaeum) because Constantin Esarcu made a public appeal for funding. Today, it's mainly used for concerts.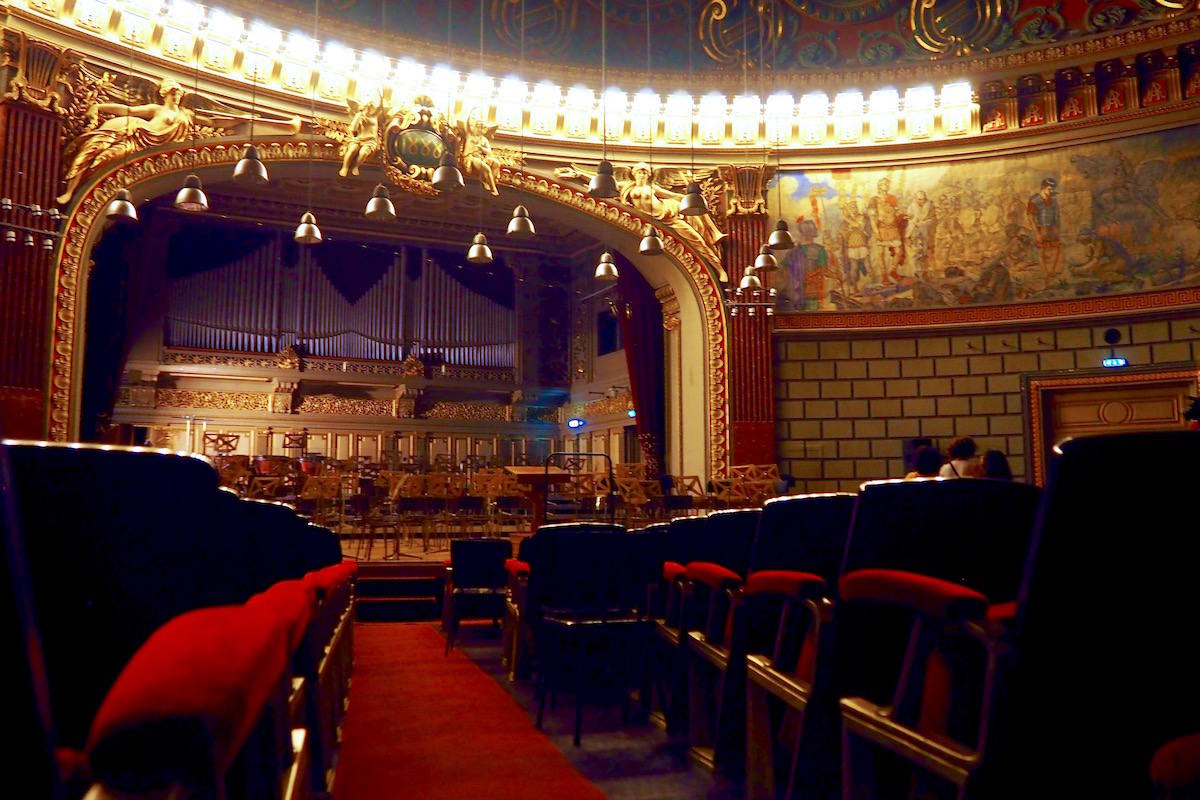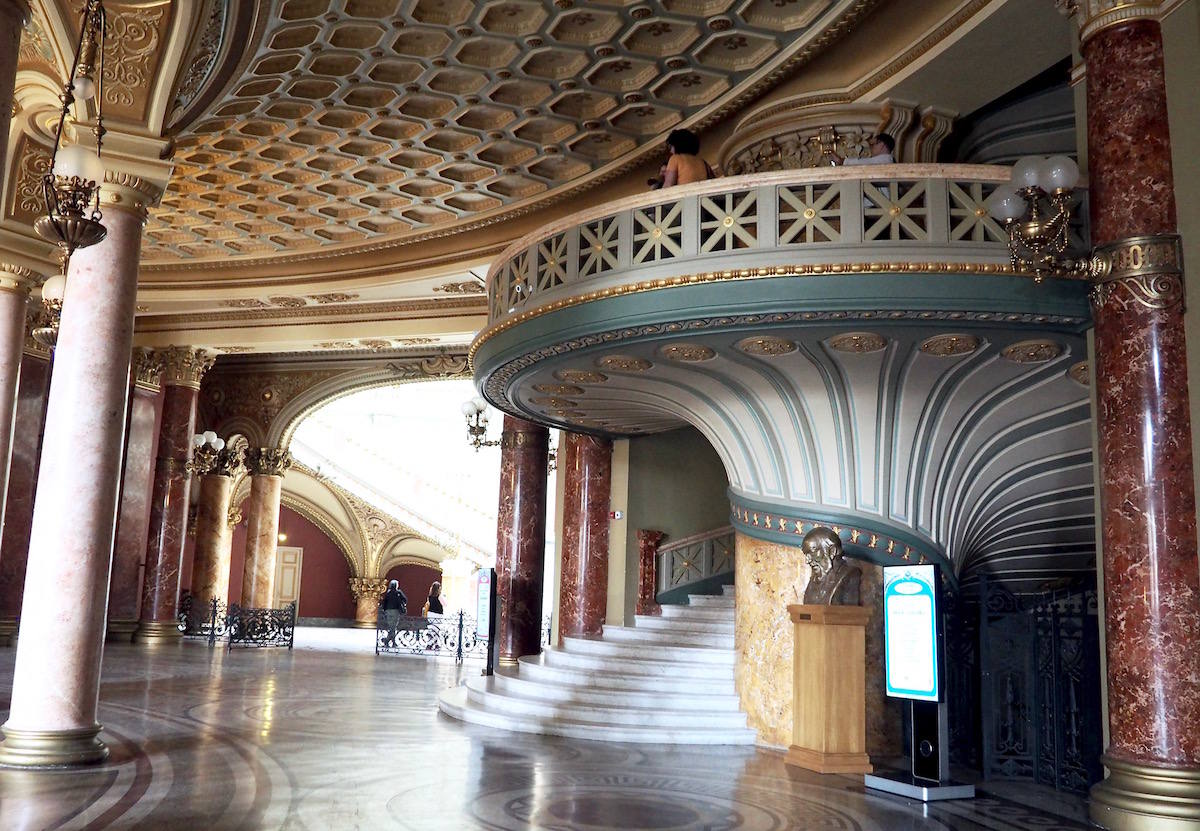 Paucescu House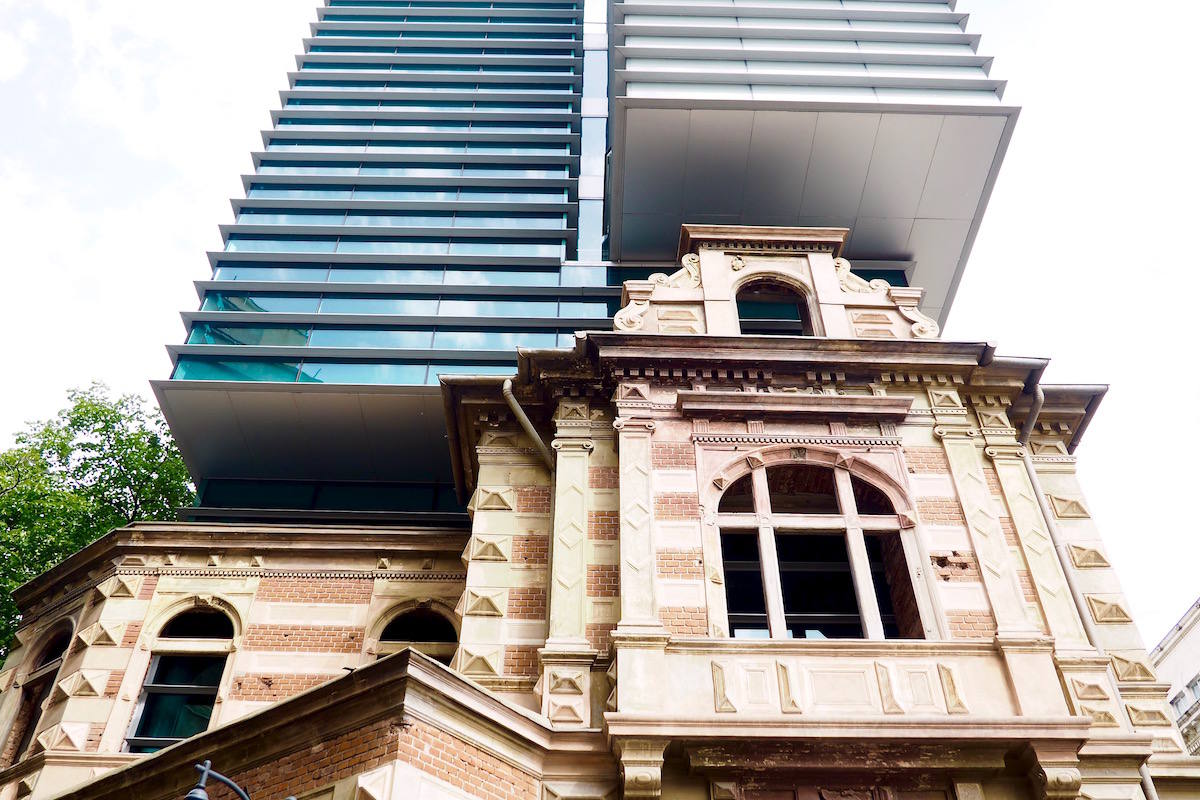 Not far from Revolution Square, this fusion of 19th Century facade in the French Renaissance style and modern architecture divides opinion. During the communist period, this building served as the headquarters of the communist Security's 5th Directorate. In the 1989 Revolution, the house was destroyed because people believed it hid terrorists, and only the exterior remained. It now belongs to the Union of Romanian Architects, who reconstructed the insides with steel and glass.
Whether you think it's beautiful or ugly, you have to admit that it's symbolic of the city itself.
Grand Hotel Continental Bucharest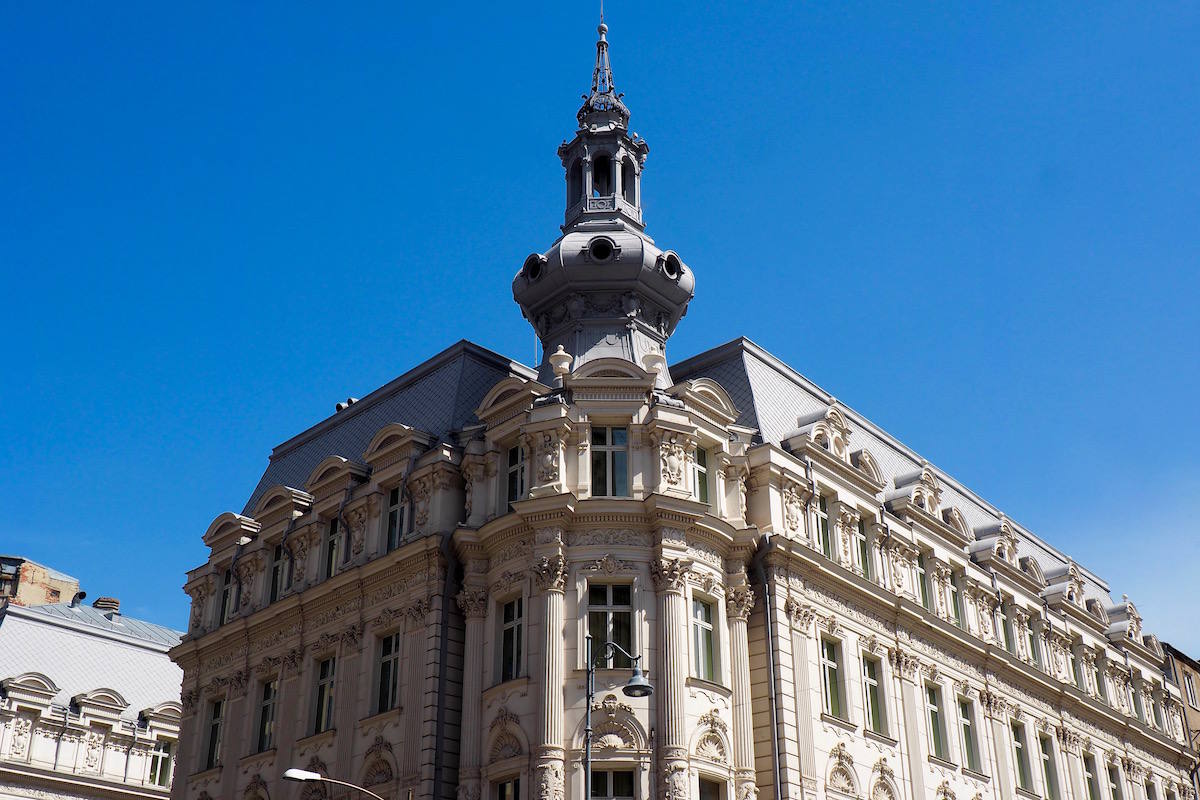 This five star boutique hotel is a reason to look up when you walk around Bucharest. Once upon a time this was Grand Hotel Broft, where men in top hats held Osman Pasa, the leader of the Ottoman army in room 104 before he was deported to Russia at the end of the Russo-Romanian-Turkish war.
Book your stay at the Grand Hotel Continental Bucharest
National Museum of Art of Romania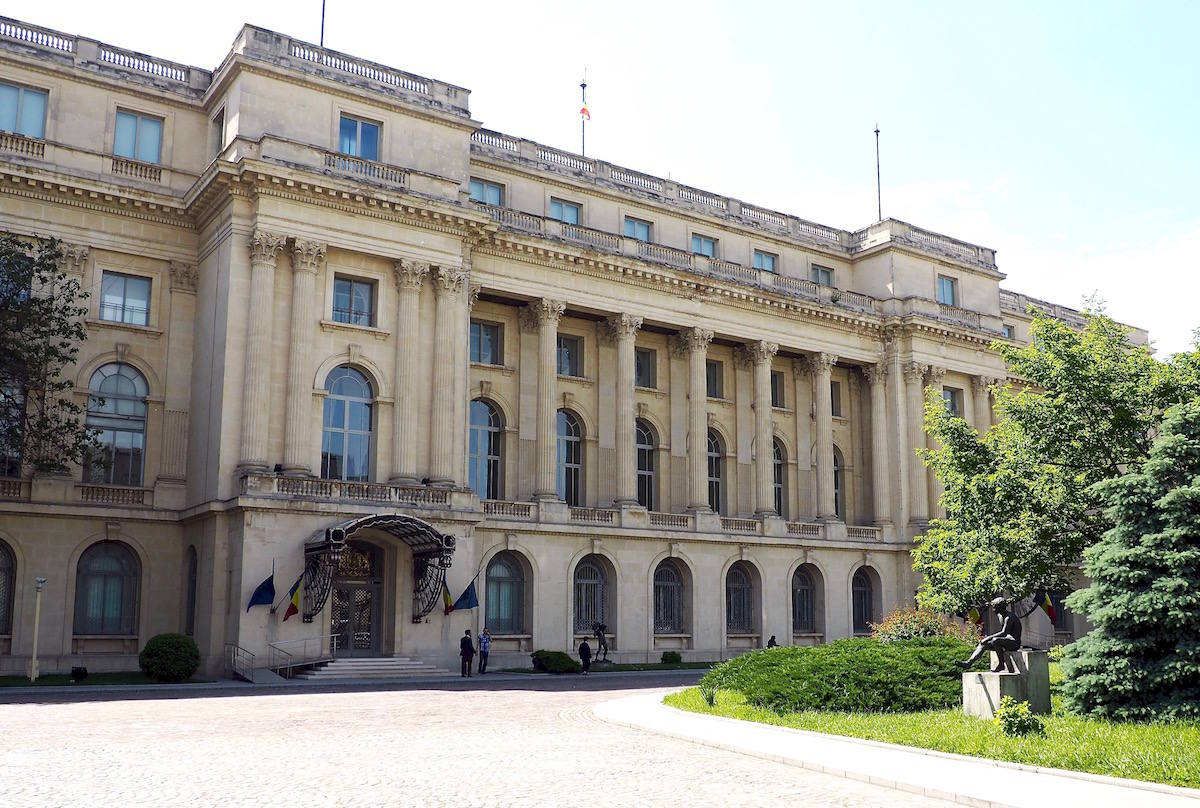 This building was once the winter palace of Romania's royal family and is now used as an art gallery, exhibiting the European painting collection that once belonged to King Carol I.
Central University Library of Bucharest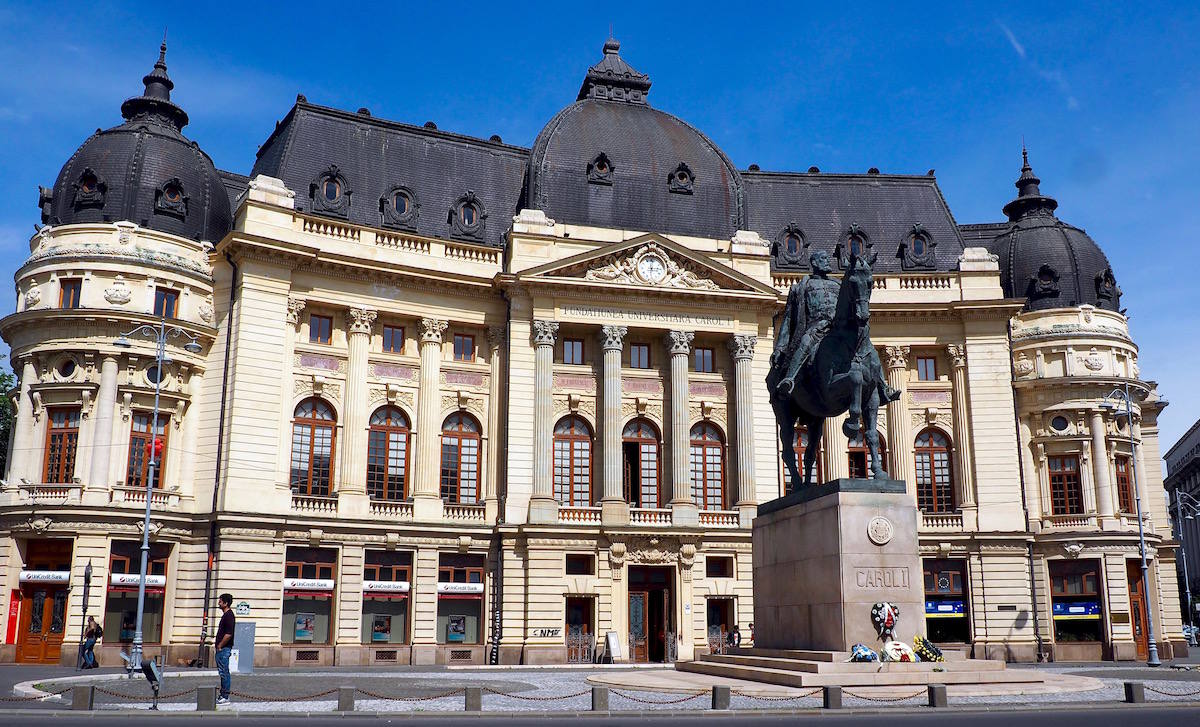 Opened in 1895, this was built on the land bought by King Carol I of Romania for the "Carol I University Foundation" (Fundaţia Universitară Carol I) and designed by French architect Paul Gottereau. During the Romanian Revolution of 1989, a fire was started in the building and over 500,000 books were destroyed. The repaired building was opened in 2001.
You can't go far in Bucharest without finding yourself presented with a stunning piece of architecture. It may not be conventionally aesthetically pleasing, but this city's beauty is in the eye of the beholder – if you just look!
All photographs were taken on my Olympus Pen E-PL7.
Please follow While I'm Young on Facebook, Instagram and Twitter from more travel guides and stories. You can also subscribe to make sure you never miss a post.