Is it really possible to 'do' Malta in a day?
I jetted off to the Mediterranean island on a super short weekend break to find out. Here's how I squeezed Malta's best bits in to one day.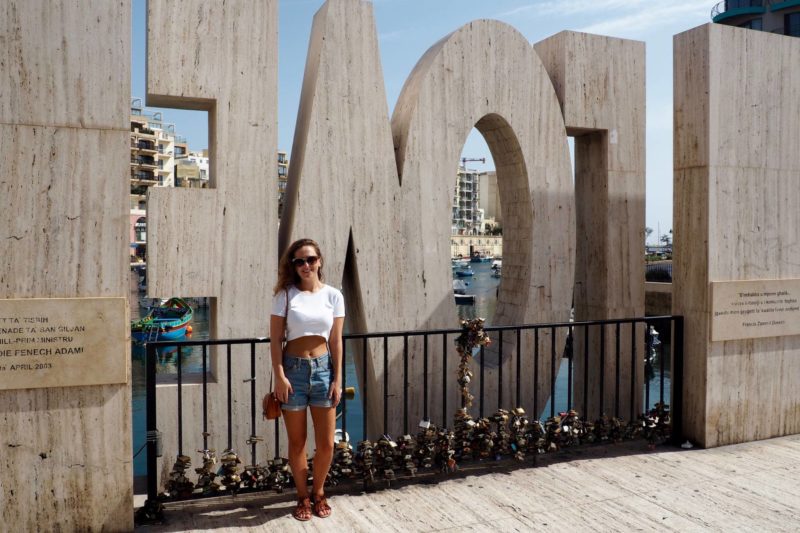 We just had yet another long weekend in Dubai and though I planned to keep my feet firmly planted in the sand, I found myself scanning Google maps for inspiration and settled on Malta. My work pal Emma peered over my shoulder, saw what I was plotting and decided to come along too. The next morning we boarded a nine hour flight to Malta via Tunisia – just to spend two nights there! Dedication to the adventure, right?
This was a landmark trip for me because it means I can now tick 'Visit 30 countries by the age of 30' off my bucket list. YEAH BOY.
We spent our day solely on mainland Malta, although when (not if) I go back, a boat trip to Goza is definitely part of the plan.
My one day itinerary for Malta
Balluta Bay
After a quick breakfast at the hostel we spent a good ten minutes squealing in delight over the brightly coloured boats bobbing gaily in Balluta Bay.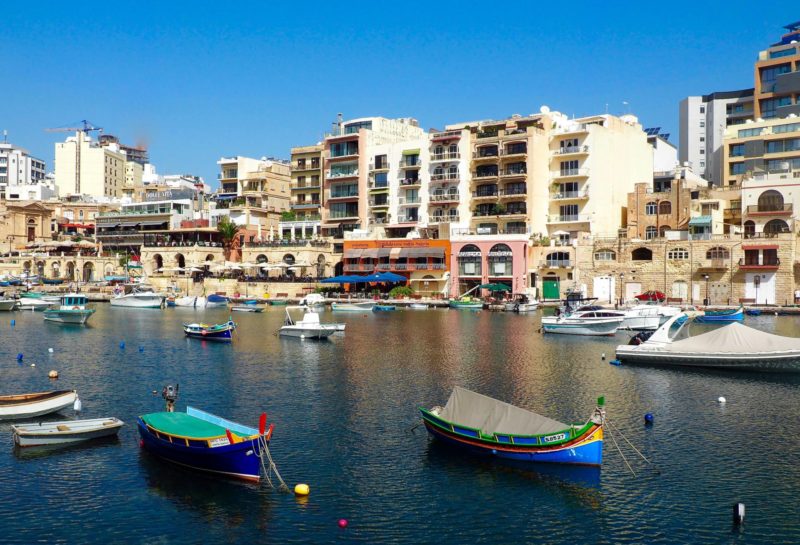 The town rises from the water, a hotchpotch of buildings – homes, hotels and shops – piled haphazardly on top of one another. Saint Julian's has a true island-town vibe and you get the feeling that the local community is as tight-knit as its clusters of shabby stone buildings. Until you hear said locals shouting at each other, that is.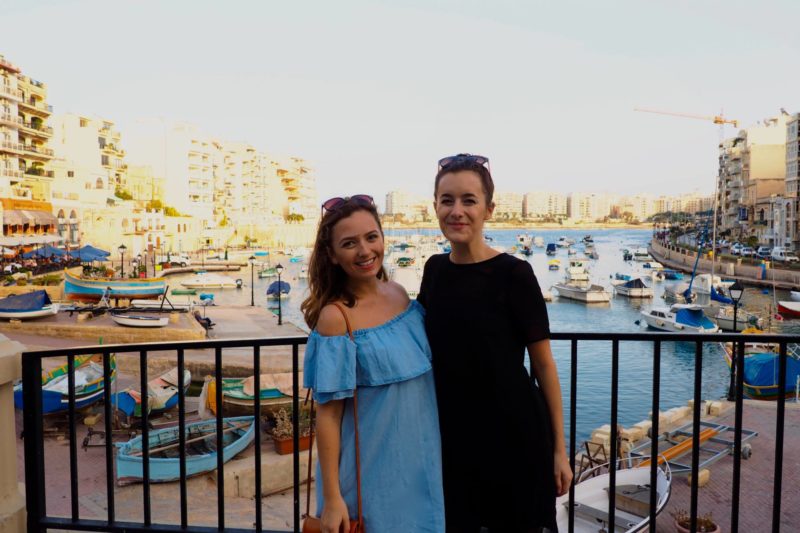 The town's skyline is a mash of neo-gothic churches and art nouveau apartment buildings, together with terraced townhouses in the local take on Georgian-style architecture.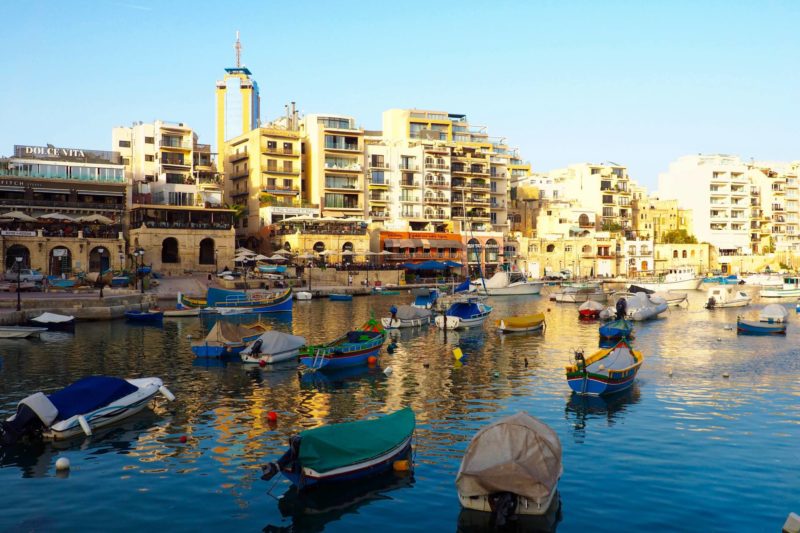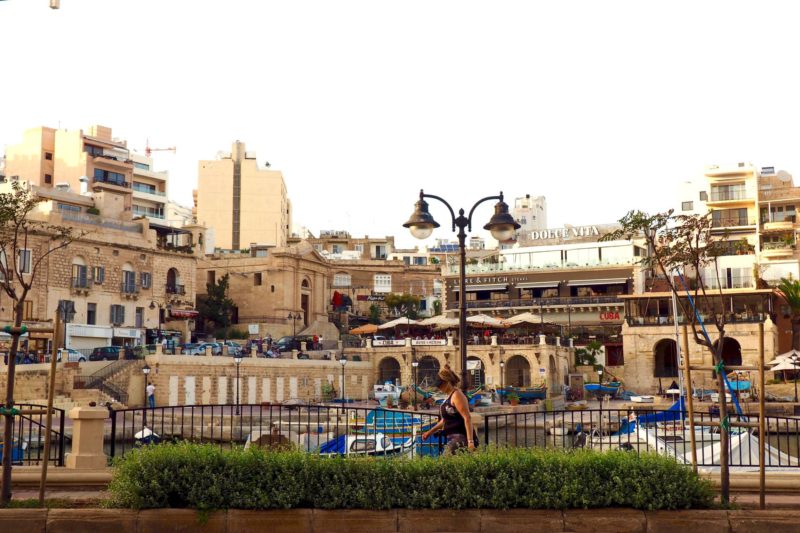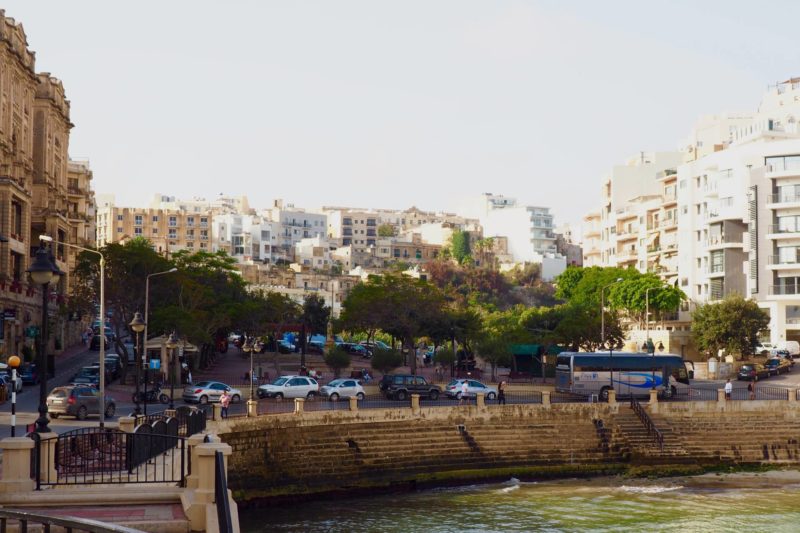 We made our way along the waterfront to the harbour, where gleaming giant yachts replaced the old town's fishing boats.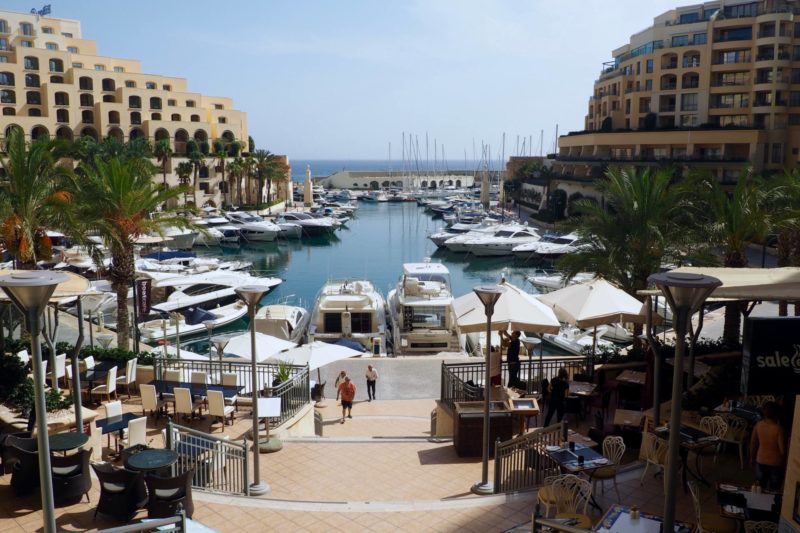 Valetta
Next, we strolled up to the centre of Valetta, aka 'The Humble City'. Valetta is one of the smallest capital cities in the world, but its 0.8km are chock full of historic sites, monuments and charm.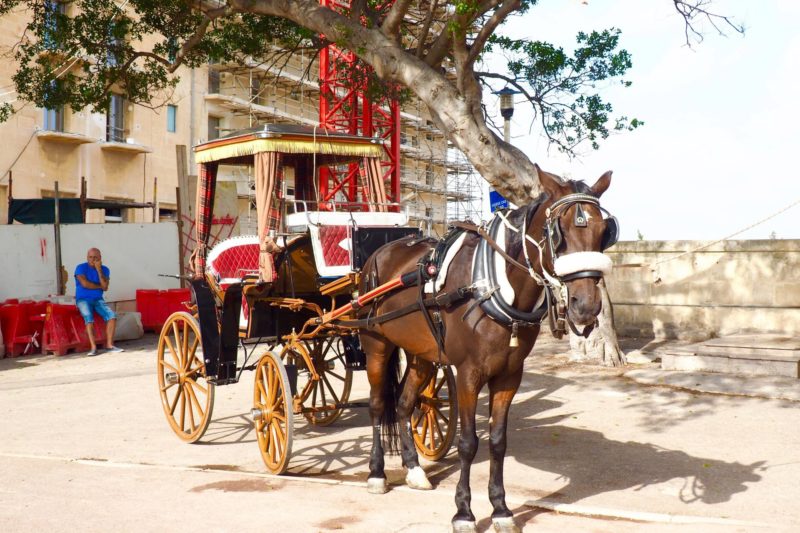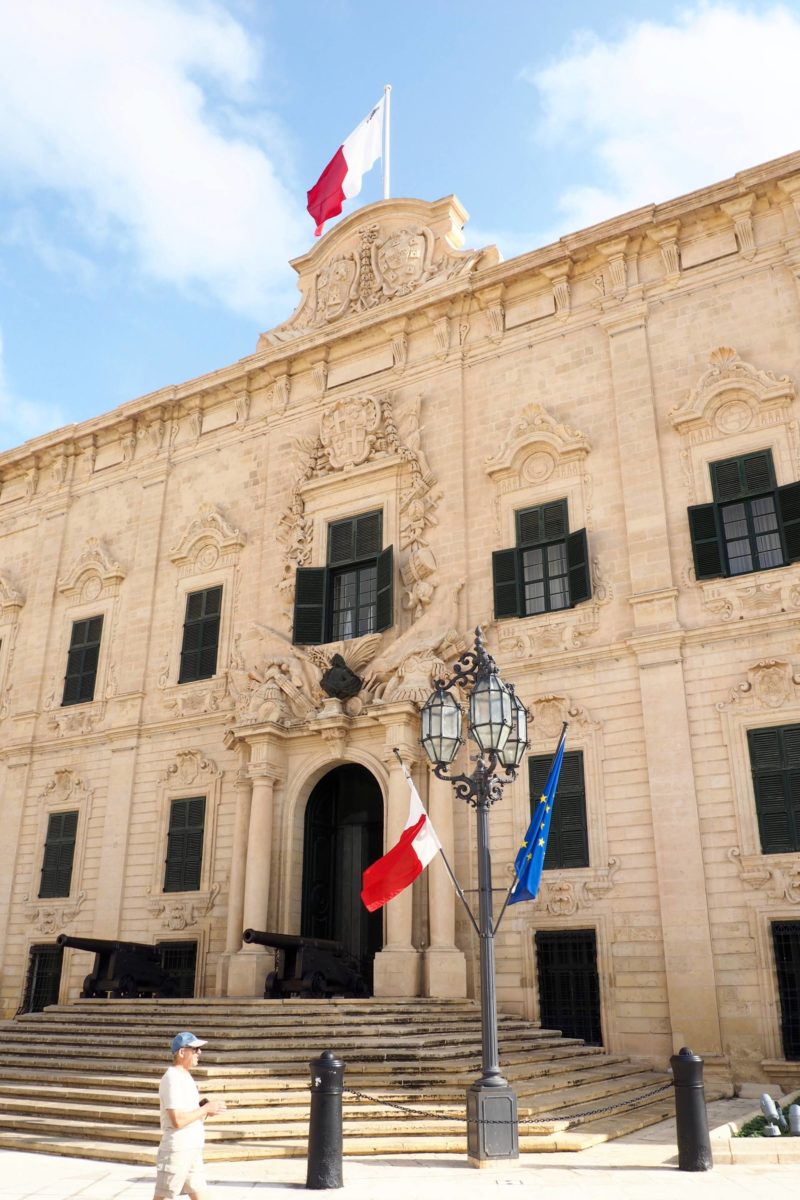 We visited Upper Barrakka Gardens, the highest point in Malta, for sweeping vistas of the Grand Harbour and the 'Three Cities': Senglea, Vittoriosa and Kalkara.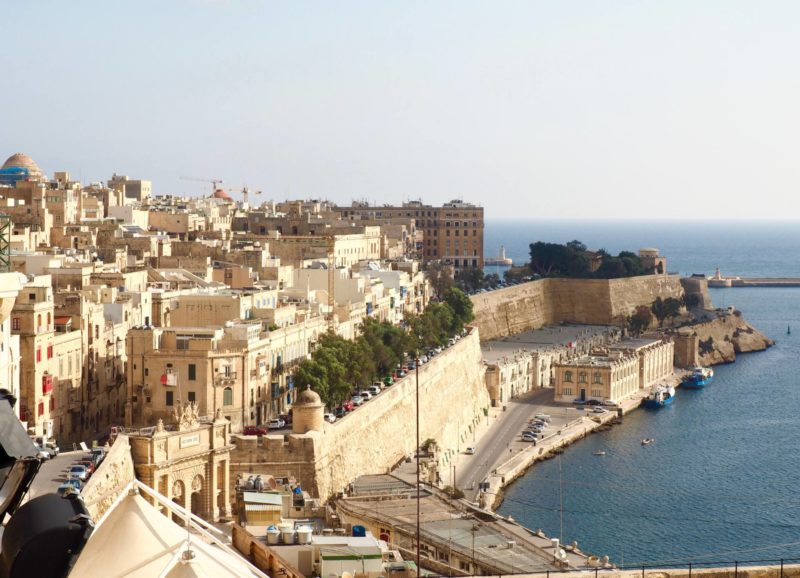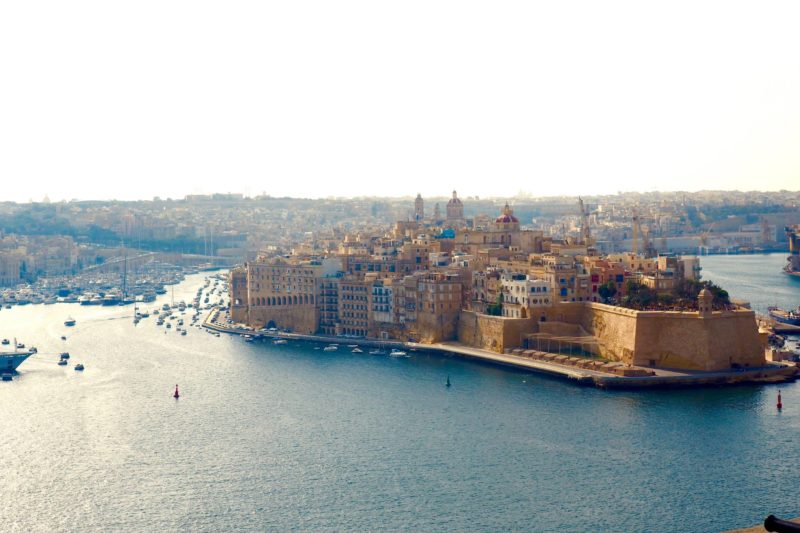 Barrakka Gardens was where the Knights hung out back in the day. We posed for some pictures in the cool shade.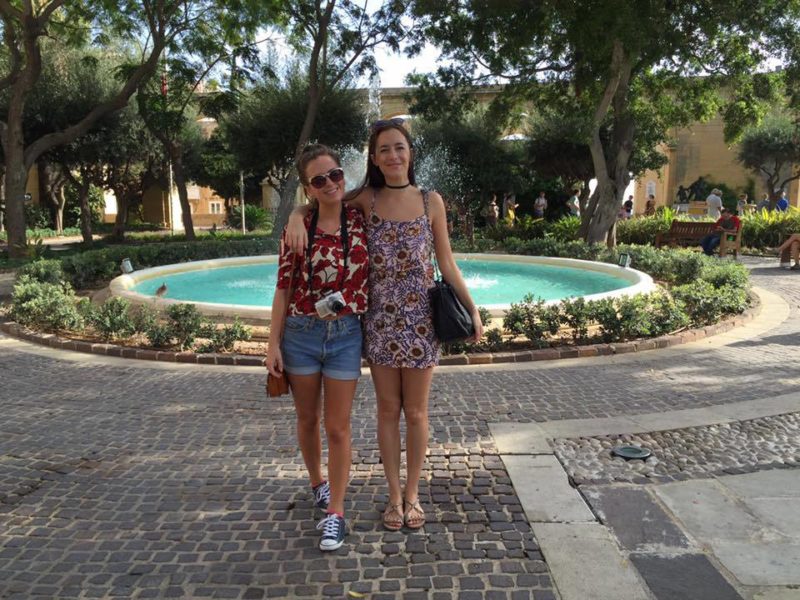 After our little photo shoot and some map shuffling, we delved into Valetta's core. Republic Street is the never-ending spine of Valetta, filled with locals going about their days.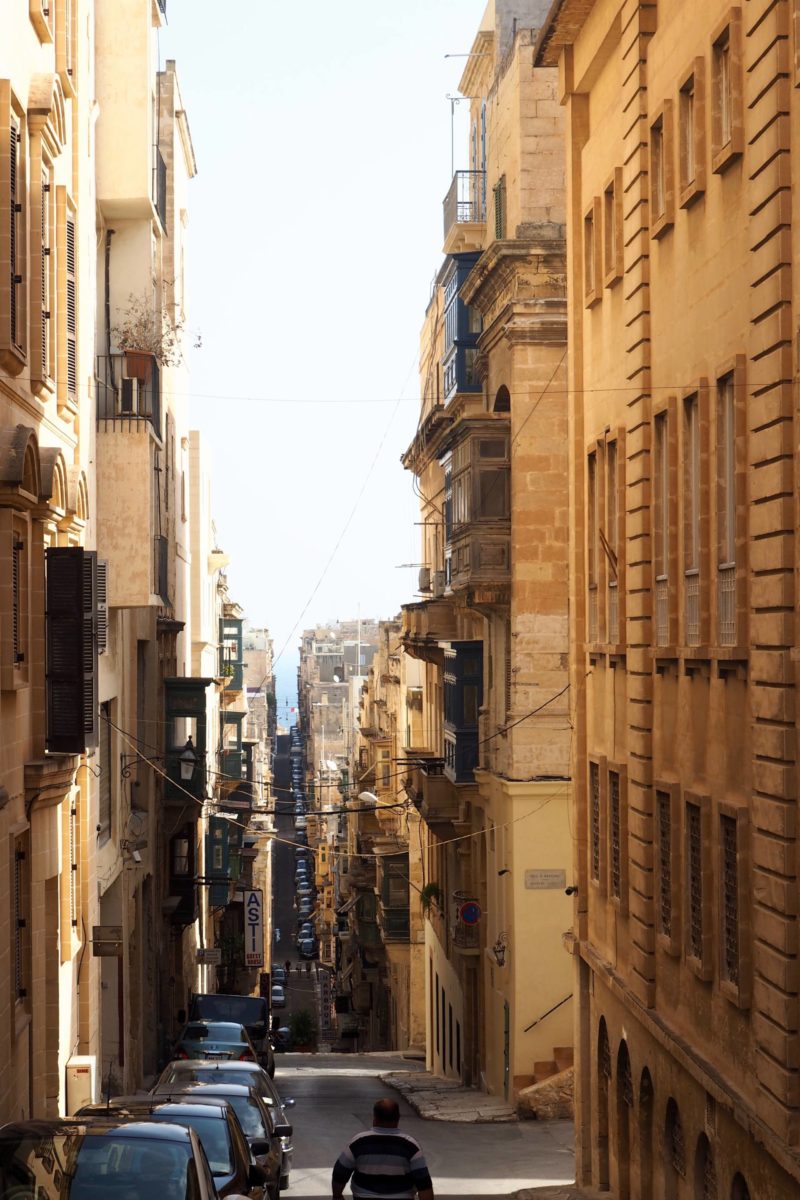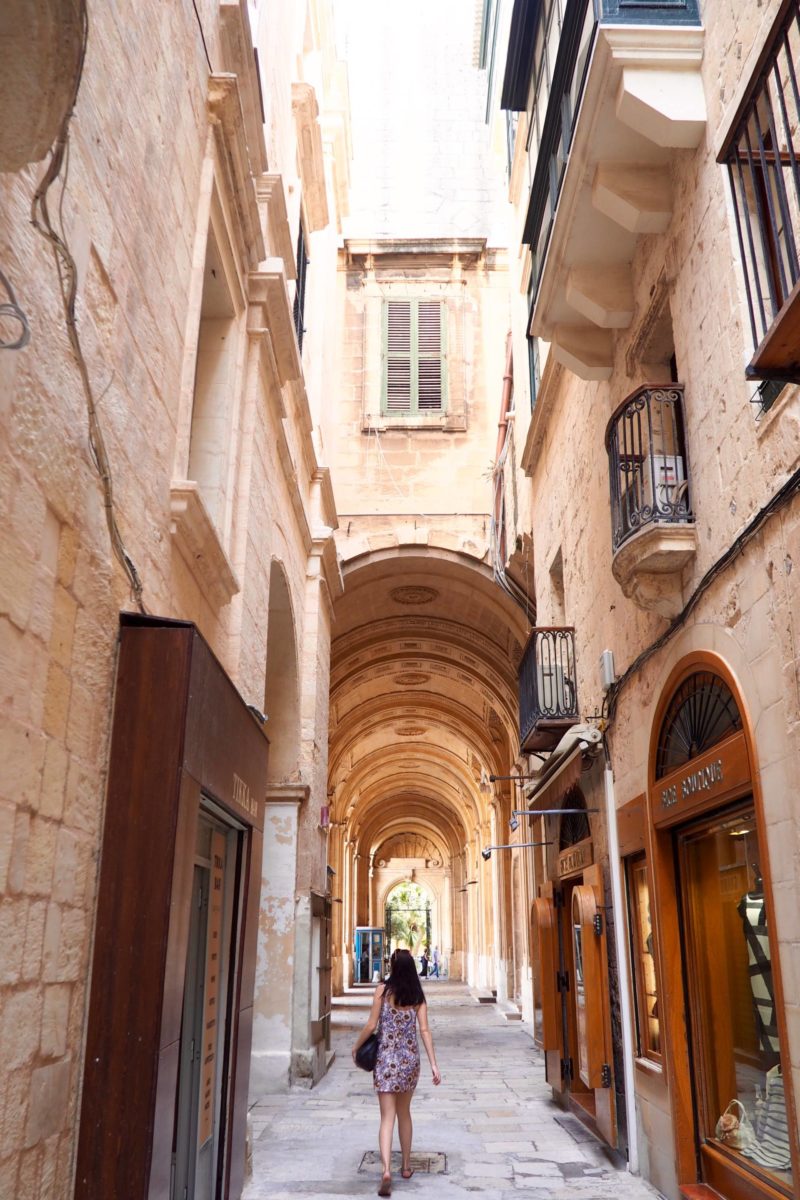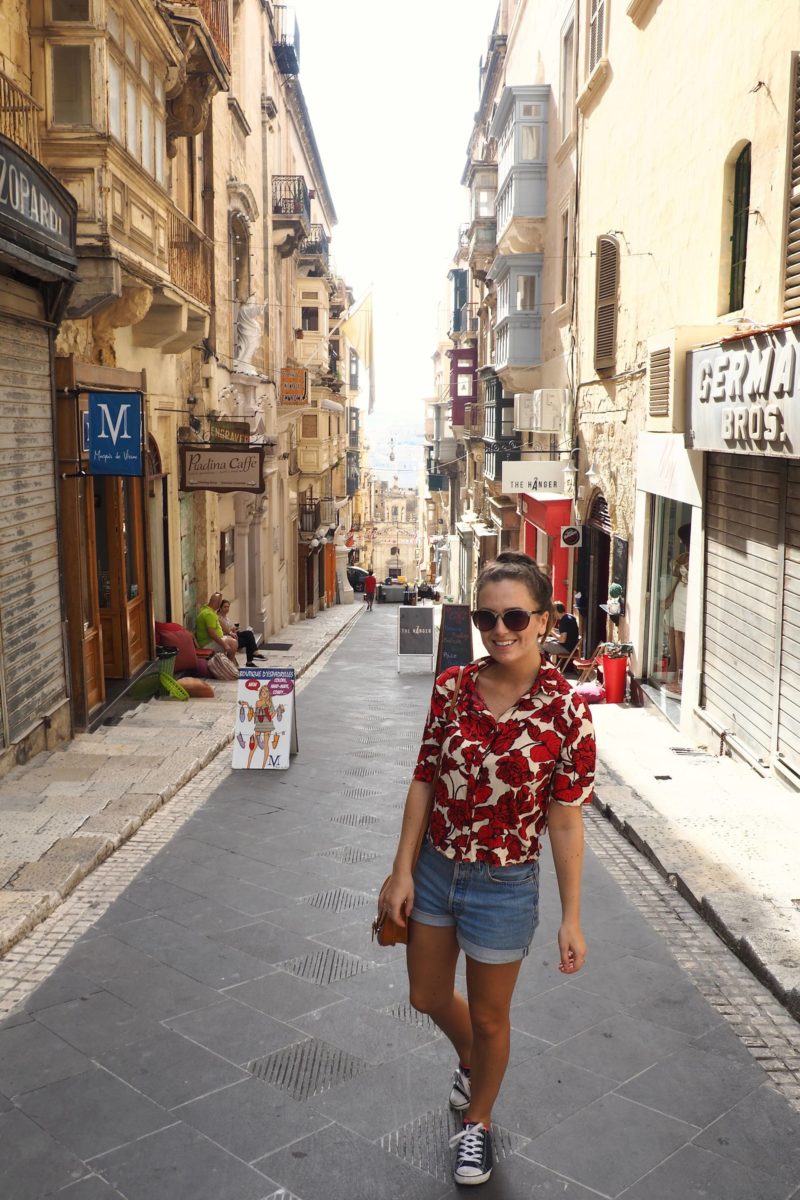 Walking around Valetta for the first time makes you feel that you could lean on a corner and disappear down one of its devious little alleyways.
St. John Co-Cathedral is one of the must-sees in Valetta. We didn't take pictures here. There are actually a few places of worship worth dodging in to for a look around, but we spent most of our time just wandering the streets.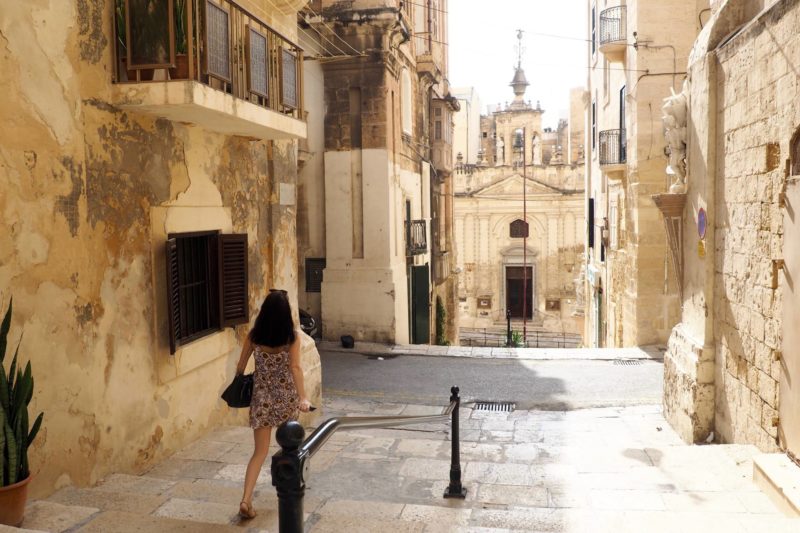 Malta is an Instagram addict's dream destination: all peeling painted ochre buildings and multicoloured doorways.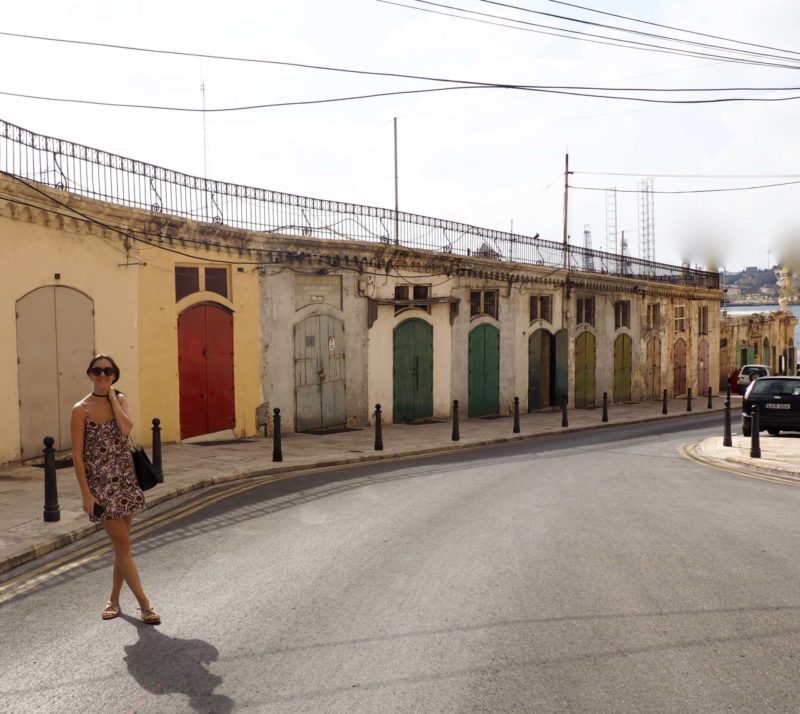 The sleepy activity of the Maltese morning all around us, we wandered down to the water's edge. Shunning the ferry, we hitched a ride on a tiny fishing boat for 3 Euros across to the Three Cities.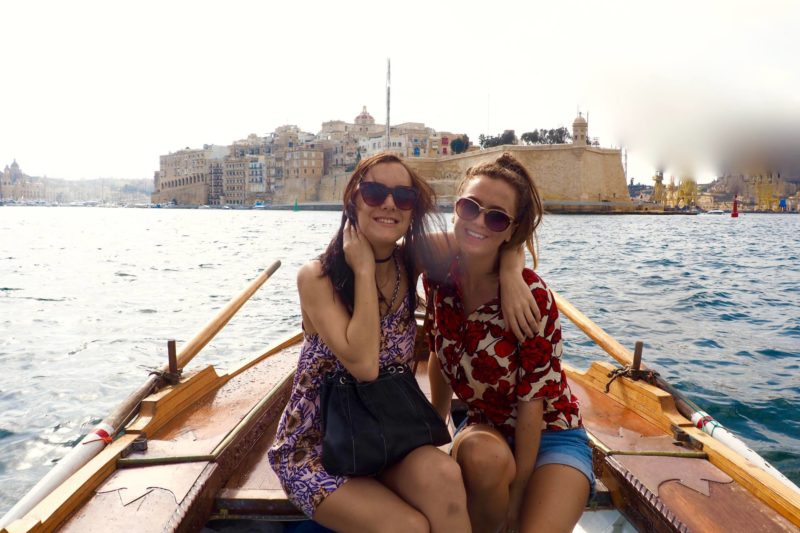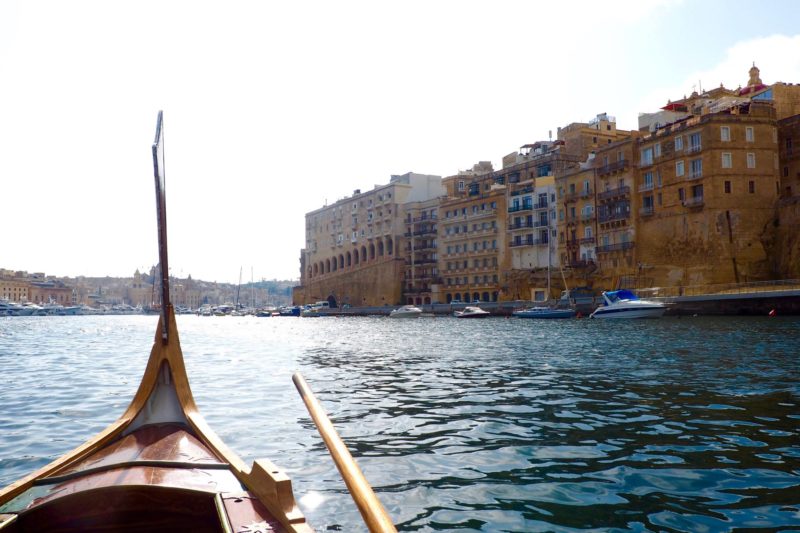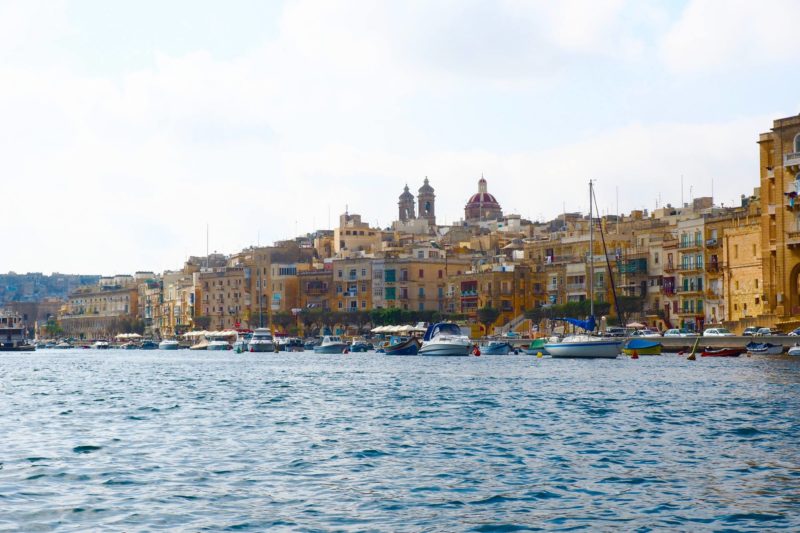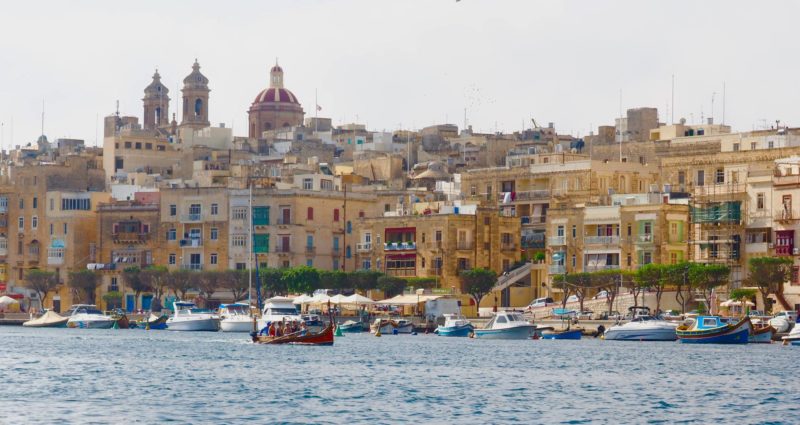 The Three Cities
We quickly discovered that Malta's fortified Three Cities are full of delightful curiosities. One of them dates back to the Middle Ages and they're all wonderfully picturesque – yet somehow, devoid of tourists. Well, except us two eager beavers from Dubai.
The yacht marina was a fascinating juxtaposition of old and new. Emma and I posed joyously with a vessel called 'Two Ladies'.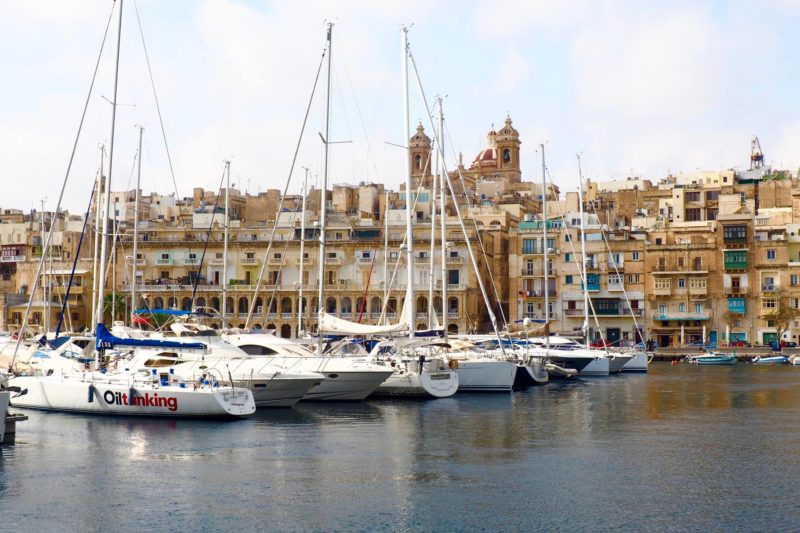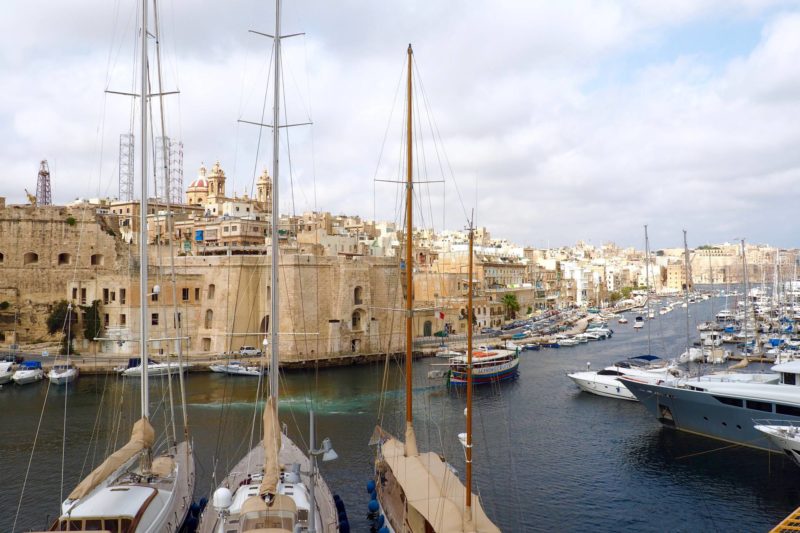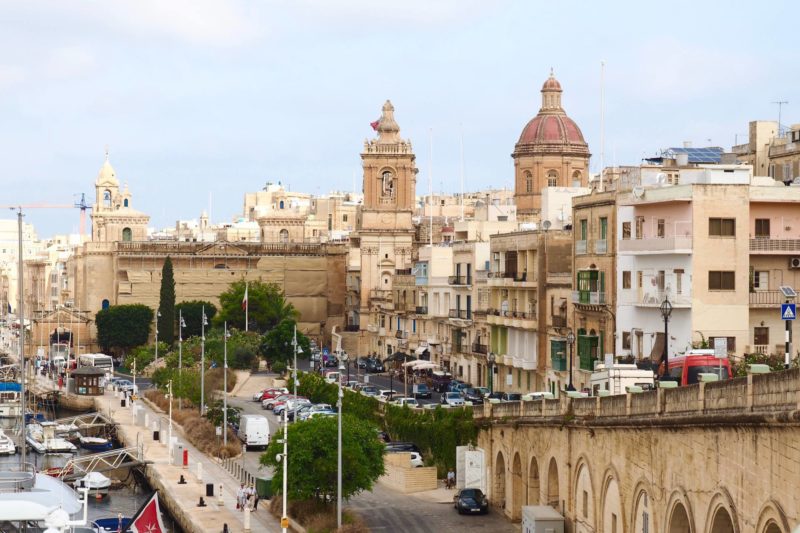 It's an arresting place and we could've spent hours wandering the tangle of ochre streets that were just big enough to drive a car down (though very few bothered).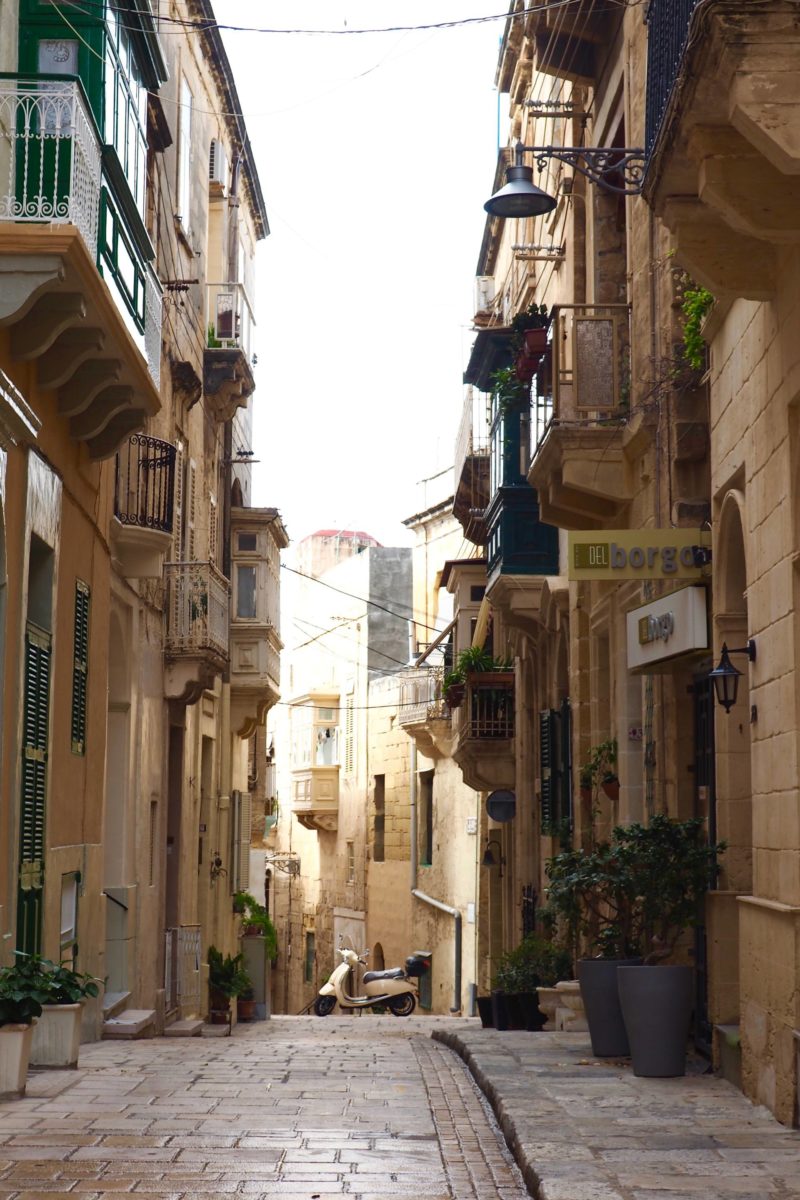 We ate a cheap but very Maltese lunch on a rickety table in a lively little square: warm, flaky pastizzis filled with ricotta cheese.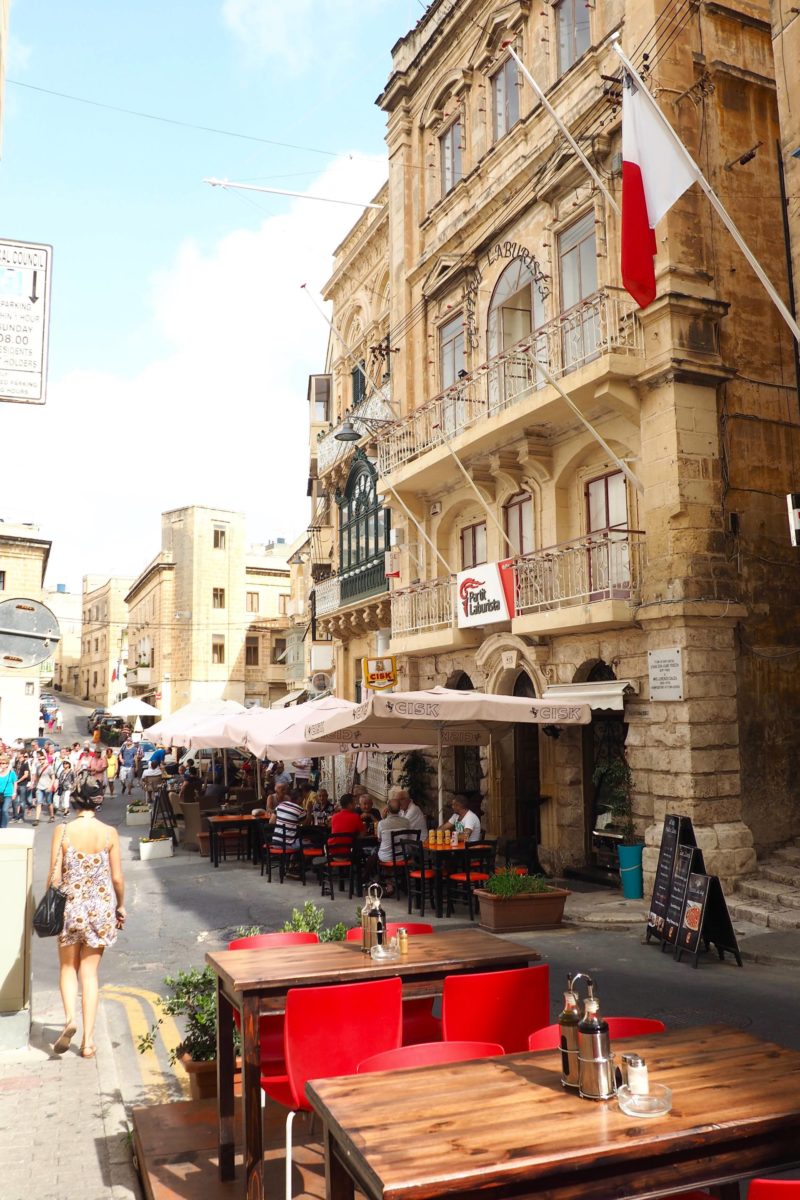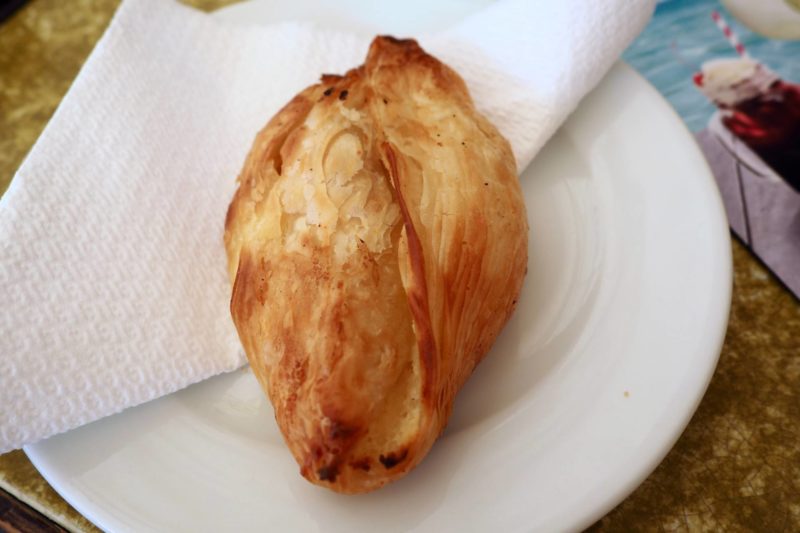 I chased an old lady down this street for the photo opportunity.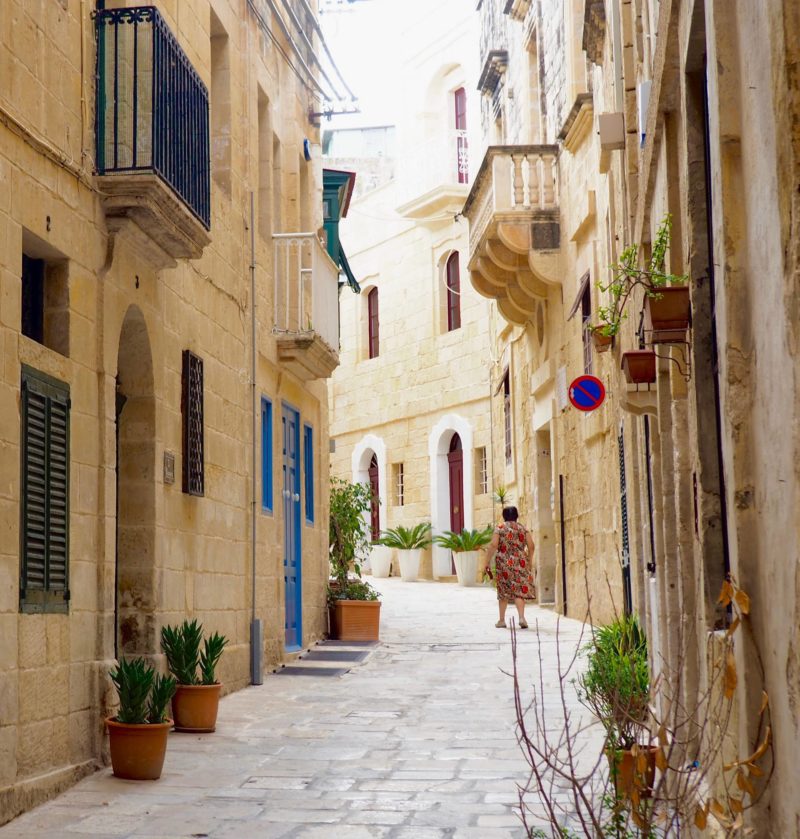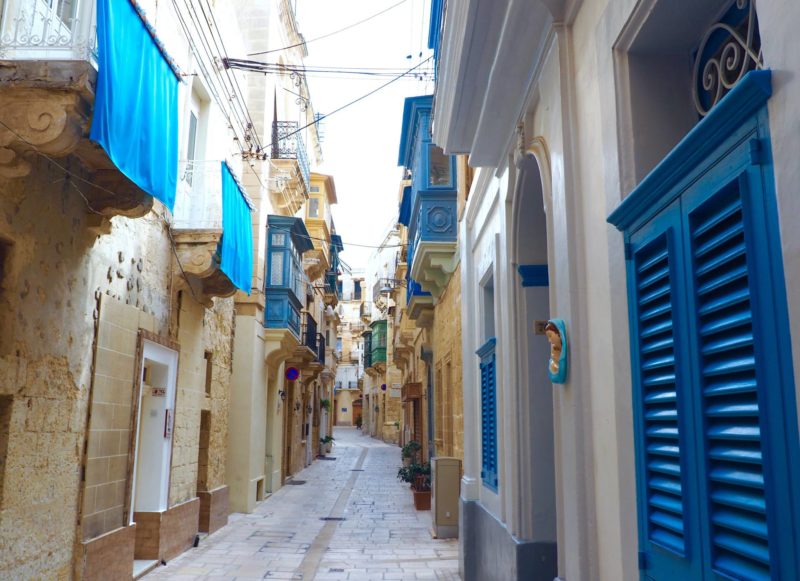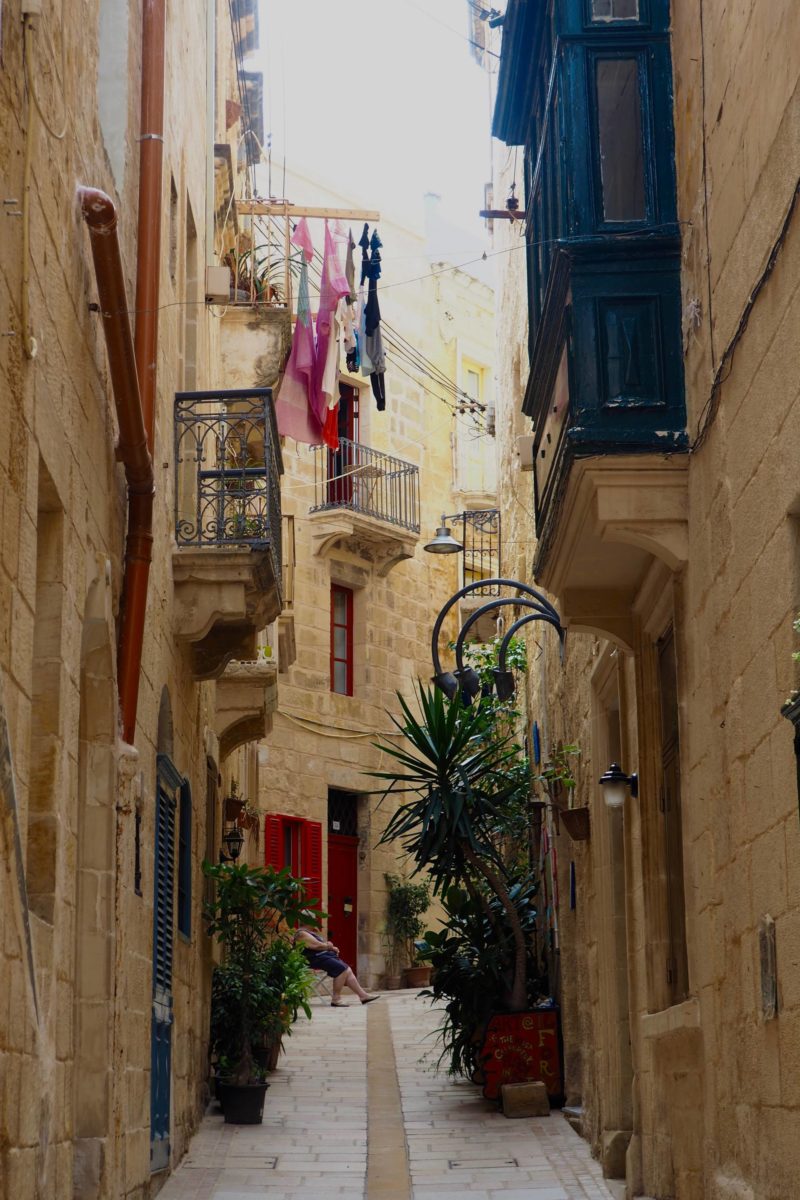 The Three Cities are also where you'll find the best knockers in Malta.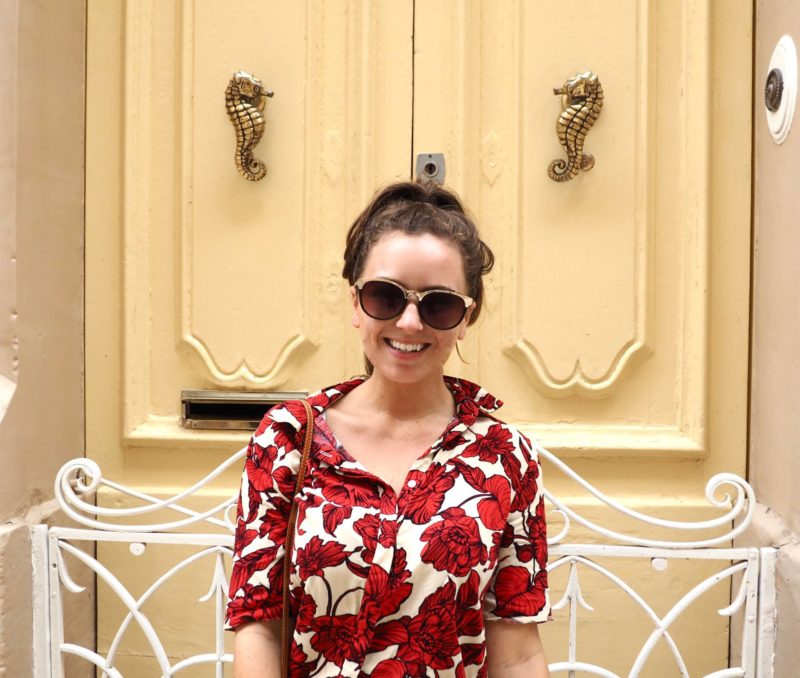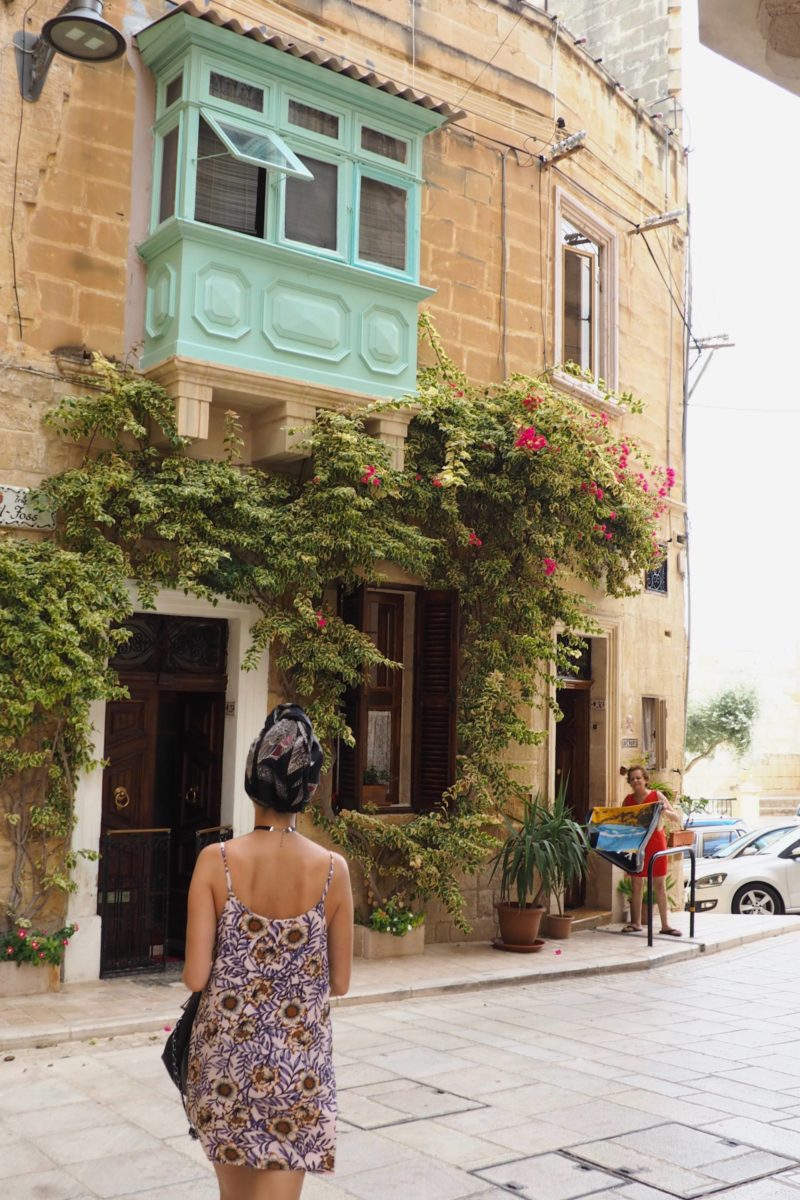 Mdina
After a quick lunch in the fishing town Marsaxloxx, we went to explore the historical capital city of Malta.
Mdina's city walls are still standing, and the sand coloured Medieval streets are home to around 300 people – though you wouldn't be judged for thinking it was uninhabited. Mdina's nickname is 'The Silent City' and I imagine it can be quite eerie at night time.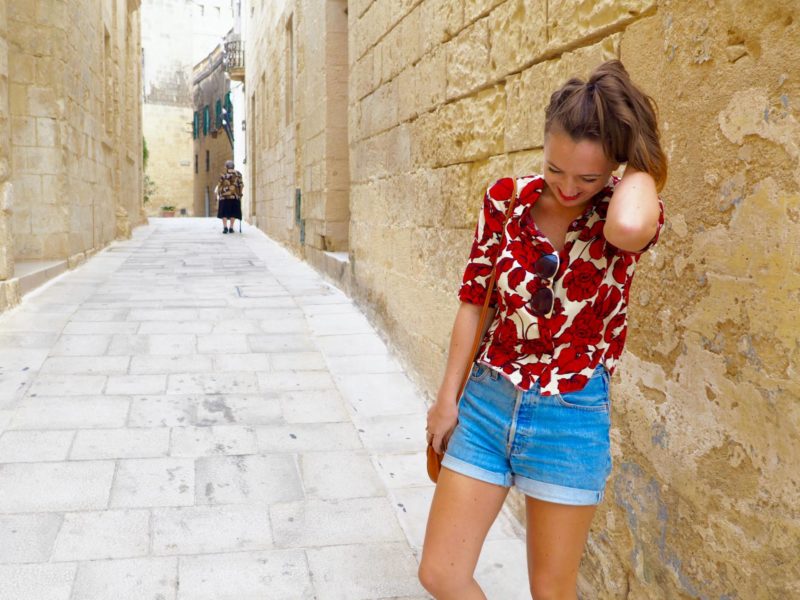 Labyrinth-like Mdina, its sinuous veins leading to peculiar doorways and fairytale courtyards, is one of  Malta's main tourist attractions. There are restaurants within the city walls, and you could spend an ideal golden hour watching the sun set from one of their crevices.
The buildings in Mdina are a curious mix of Norman and Baroque architecture styles.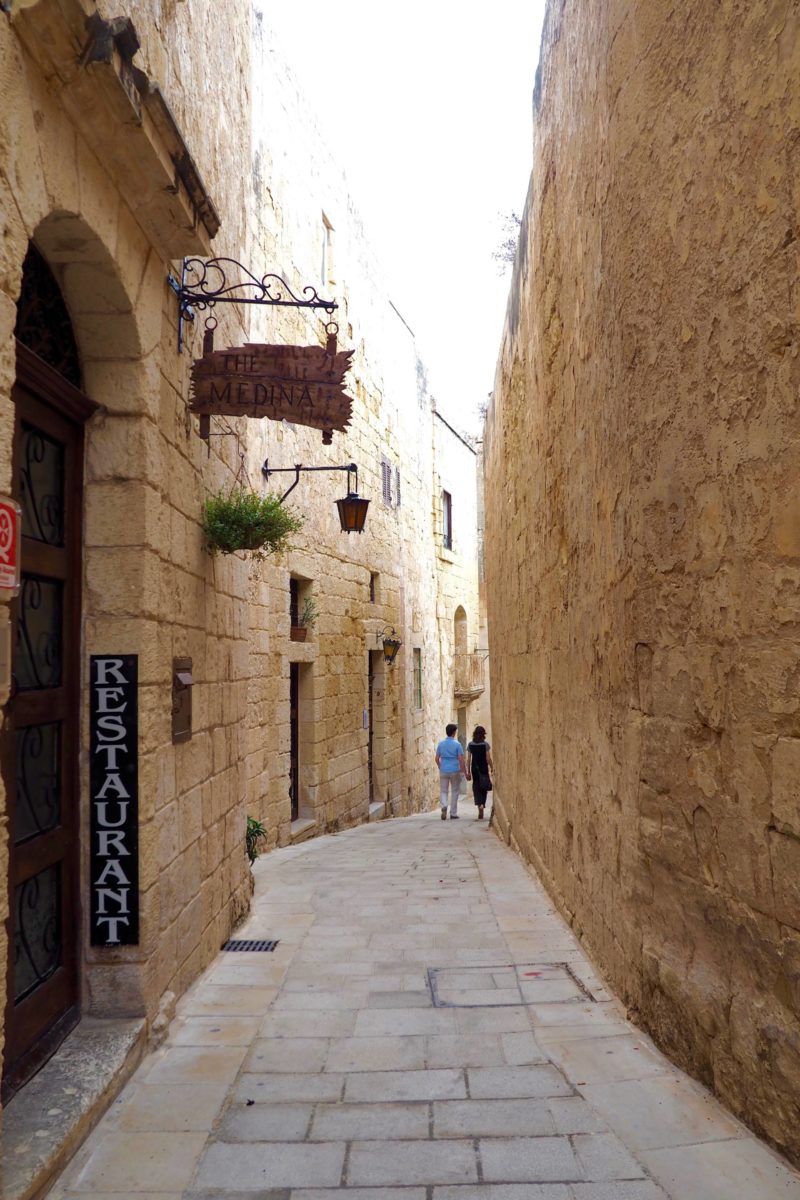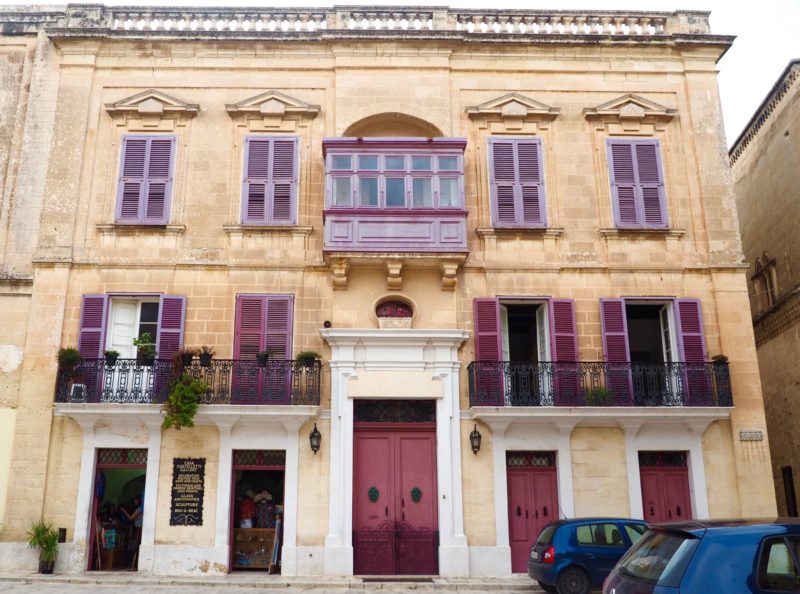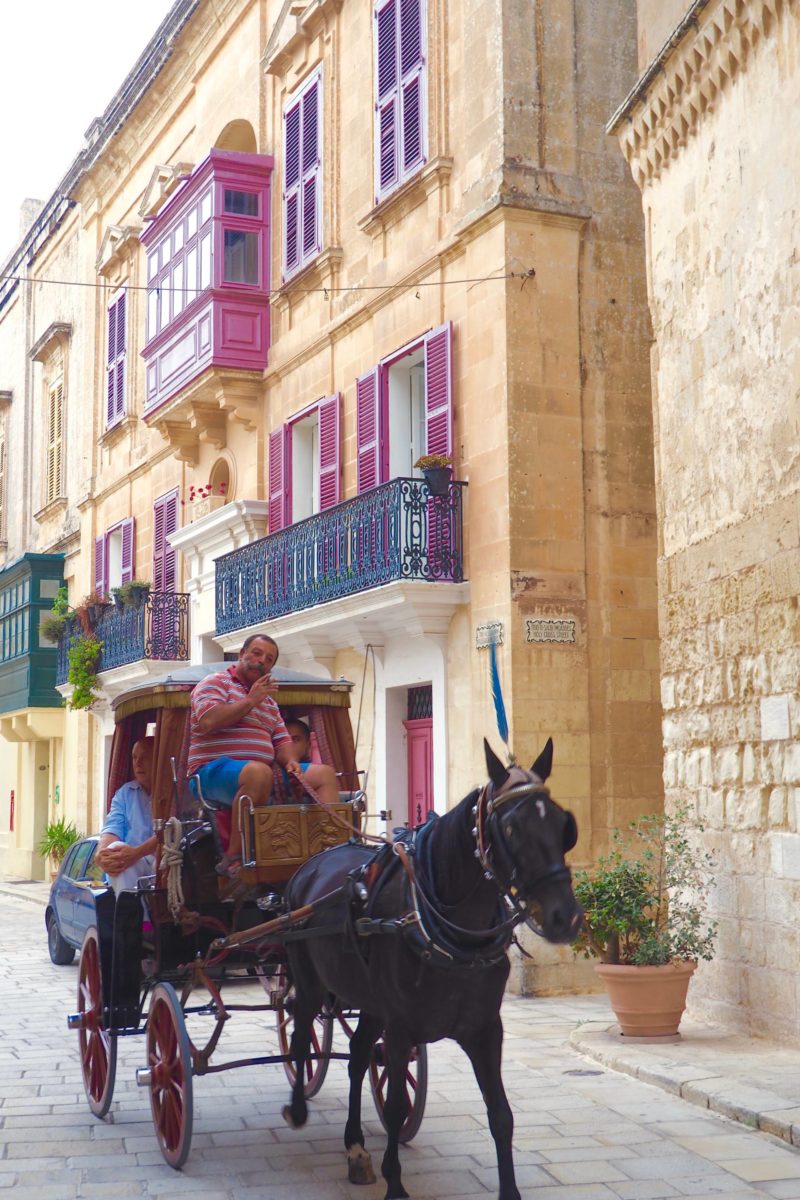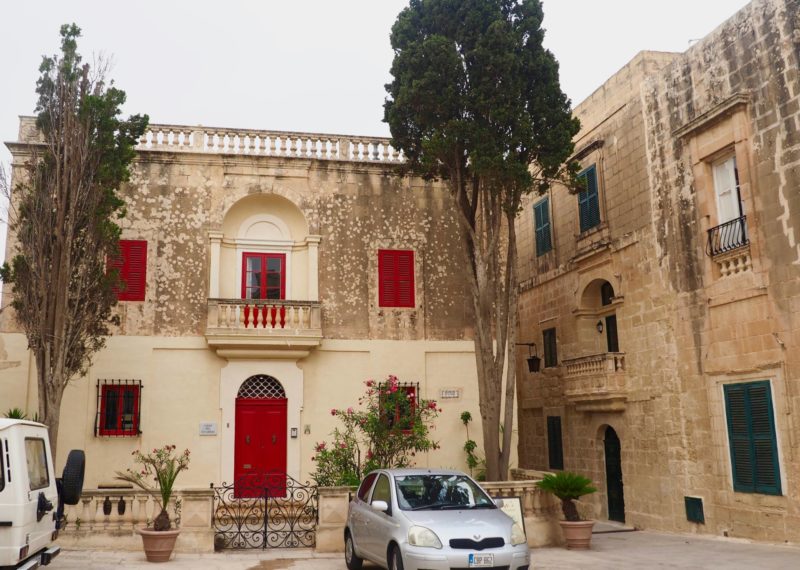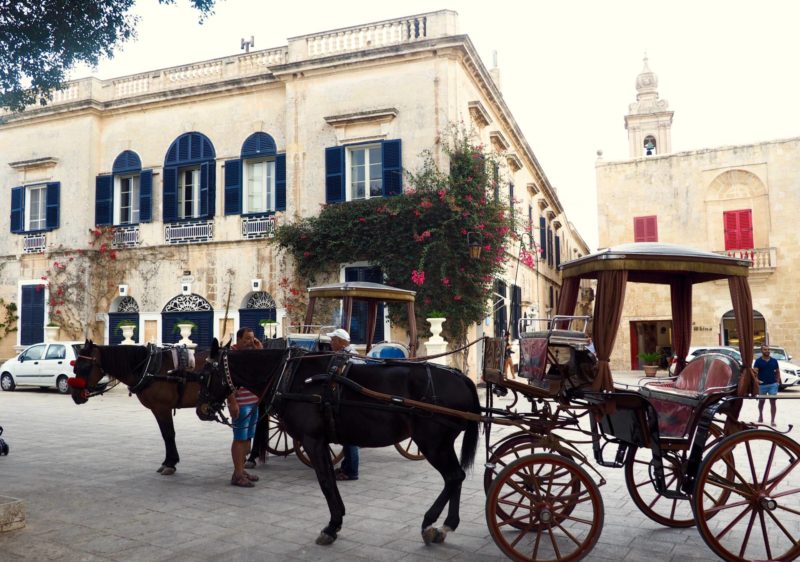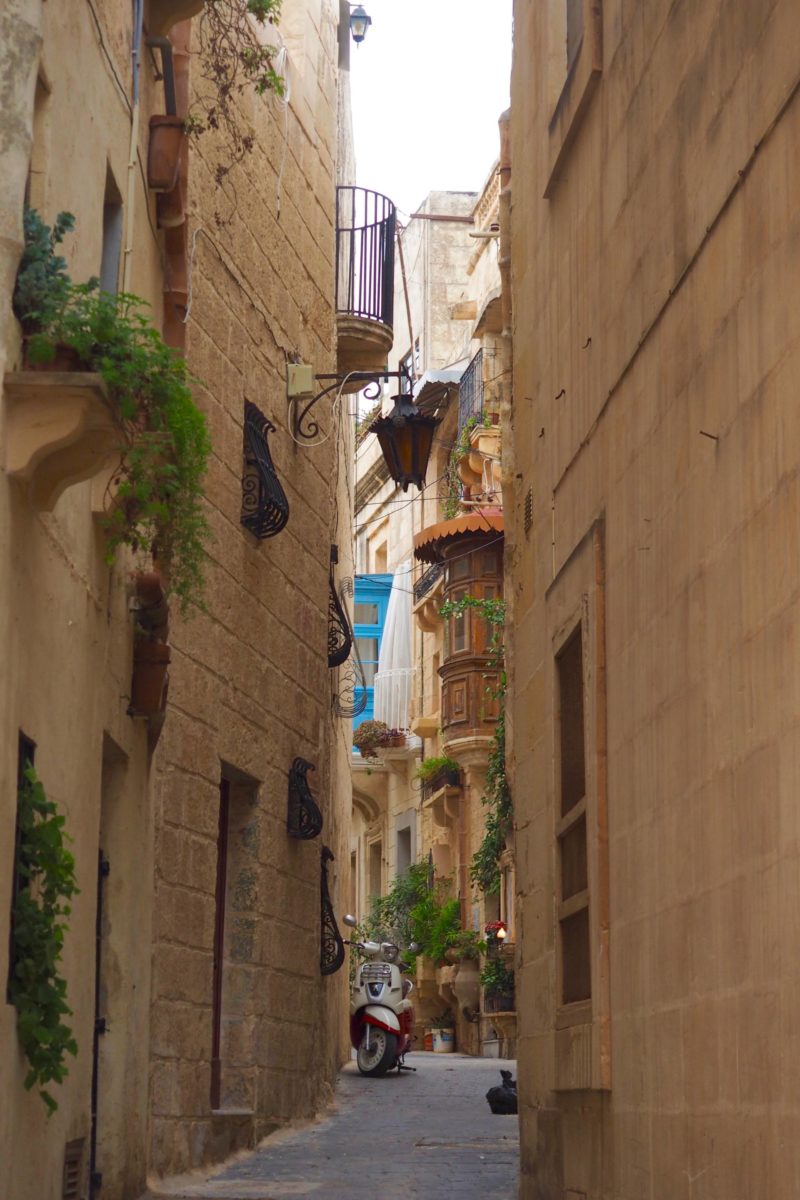 We also explored Mdina's neighbouring town, Rabat.
We caught the bus back to the other side of the island and sipped some beers at a bar near the harbour while the sun set. By night, we spilled down into the 'strip' in Saint Julian's. I was the best dancer in Malta until I jammed my finger in a door, Emma puked and we both decided we loved this backwards yet charming island.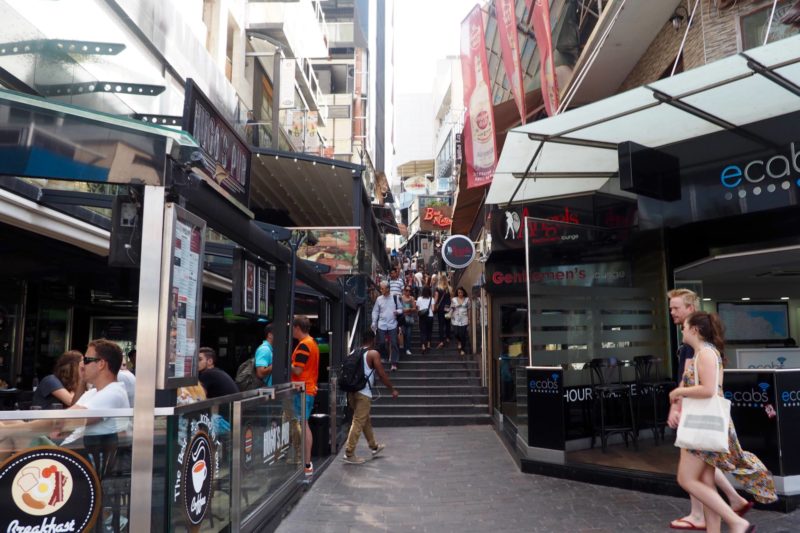 The best way to get around Malta
Bus tickets cos just 2 Euros and are valid for two hours. We found bus journeys to be the best Malta travel hack because we saved ourselves the Hop On Hop Off bus fare and treated the public buses like our own private tour vehicles. As long as we were back at the bus stop after each new attraction in time, we could get two rides on one ticket. Sneaky or brilliant?
Where to stay in Malta on a budget
We stayed in probably the nicest hostel I've ever encountered on my travels. Inhawi Boutique Hostel is brand new, meaning it's GLEAMING – all white-washed walls and linen curtains draped around patio doors. They have a pool, a gorgeous sea view and free breakfast. The hostel is up a tiny hill just off Balluta Bay in St. Julian's and we found it to be a perfect location for our short stay in Malta.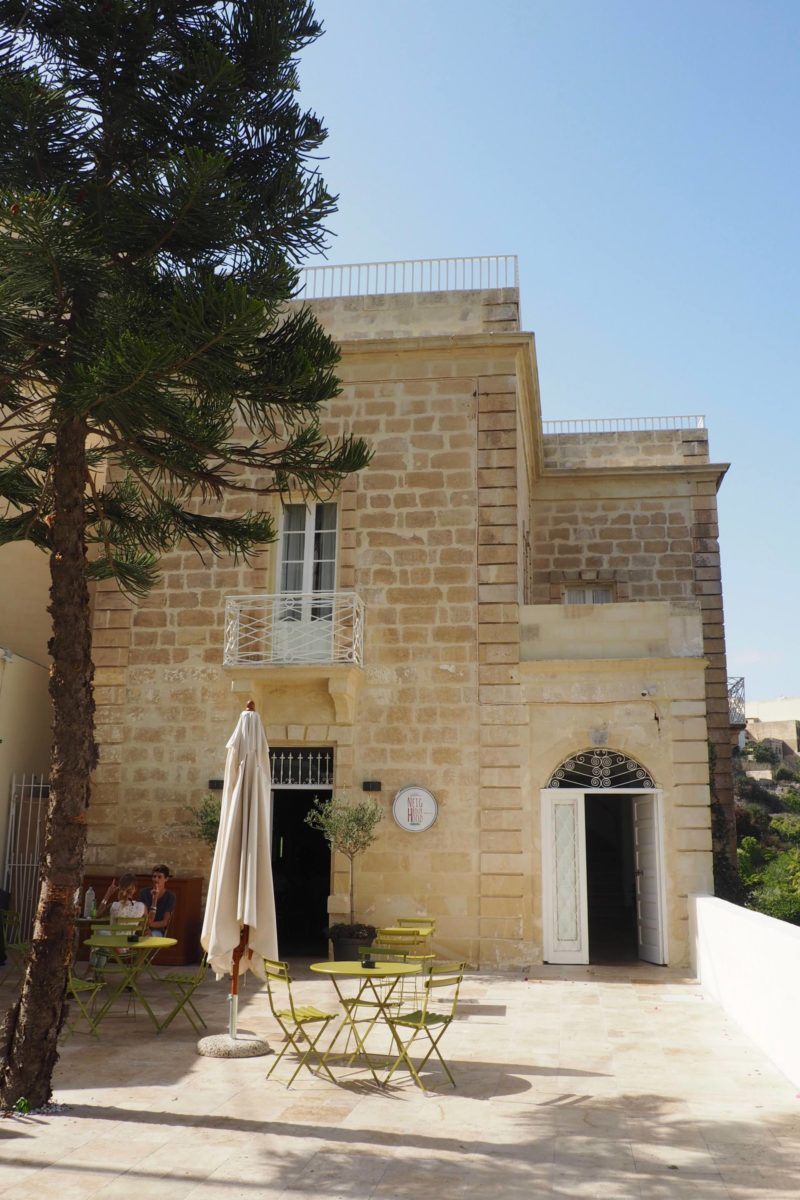 Is gorgeous Malta on your bucket list? Let me know in the comments and if you enjoyed this post, please share it with your friends on Facebook or Twitter.
You can follow me on Facebook, Instagram and Twitter for more travel updates. You can also subscribe to my newsletter to make sure you never miss a post!