Have you heard about the world's most beautiful cafe?
The New York Cafe at Boscolo Hotel, Budapest, is an exquisite dining experience.
For many travellers, immersing ourselves in the essence of a new destination means sitting in one of its cafes, sipping coffee and lingering over an indulgent pastry. Maybe you'll bring a book or a companion, or maybe you'll just use the time to scroll through Instagram and recharge between the sights. Watching the world go by from a cafe while travelling is a simple pleasure, but a great one.
At New York Kávéház in Budapest, you won't be focusing on the other patrons or the day's activity outside the window. You'll be too busy gazing at the ornate ceiling, gilded eggshell pillars and elaborate balustrades.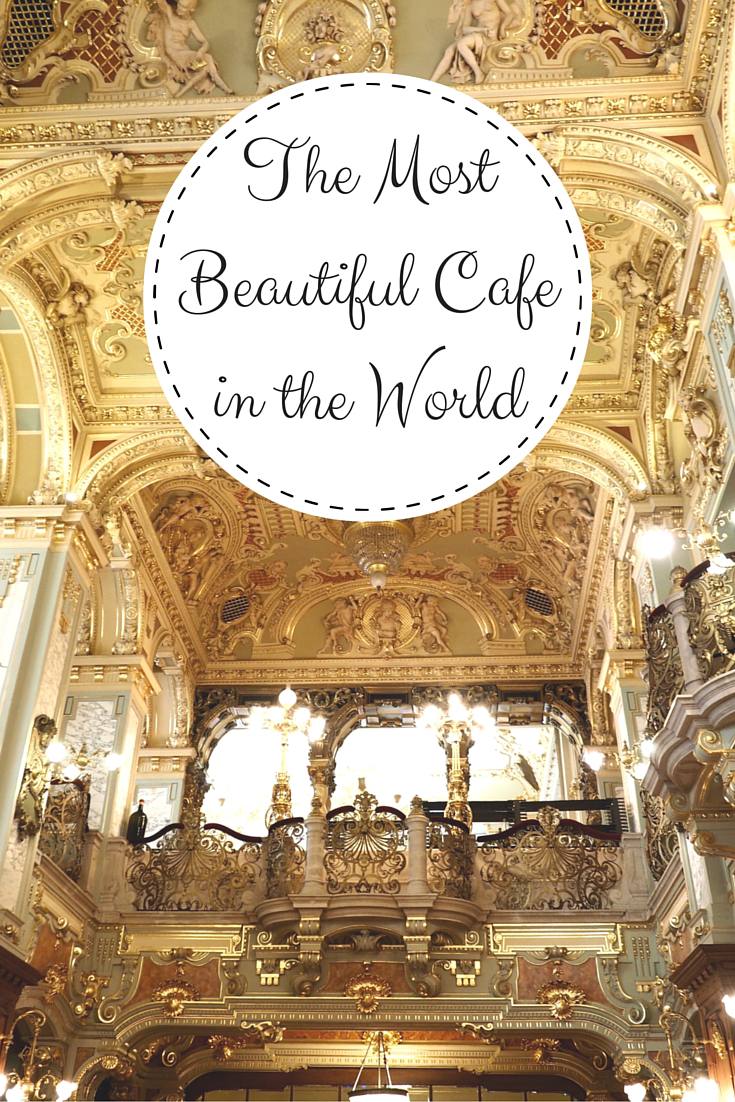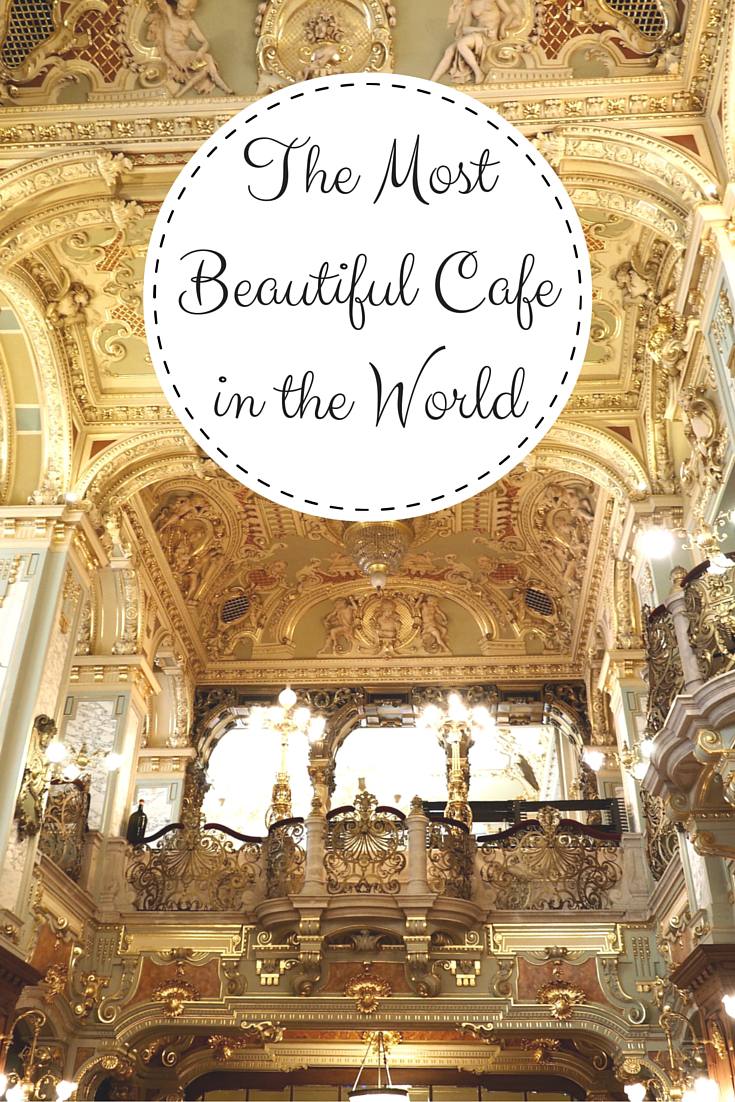 Budapest's cafe culture
To behold New York Cafe's breathtaking beauty is to journey back in time. Coffee culture took hold of Budapest during the 16th Century Turkish invasion, when the Turks' love of the black stuff seeped in to Hungarian tastes. By the 19th Century, there were some 500 coffee houses dotted around the capital city. New York Cafe was one of them.
In its beginnings, New York Café was designed by Alajos Hauszmann, Flóris Korb and Kálmán Giergl,  and it was housed on the ground floor of the New York Palace, which opened in 1894. Needless to say, this grand building attracted Budapest's literary minds.
Prolific writers, artists, musicians and poets of the time used to meet there to swap creative ideas, make use of the free ink and wile away the day. They subsisted off the 'writers' menu' – cold cuts of meat, cheese and bread at a low price for starving artists. Great works were penned at New York Cafe in its heyday and Hungary's most influential newspapers were edited on the second floor of the Palace.
The leaders of the communist party suspected Budapest's cafés as the meeting place of underground organisations, and they closed the most popular coffee houses but moved in to New York Cafe themselves.
Like many of Budapest's elegant historic buildings, the Palace was severely damaged by the two world wars. During the 1956 uprising a Russian tank bulldozed into the edifice! Restored to glory by designer Adam Tihany,  Café New York reopened in 2006 thanks to an 80 million EUR investment from Boscolo Hotels to renovate the dilapidated building.
Welcome to the most stunning cafe in the world
An opulent edifice greets guests, and 16 bronze figures holding lamps in their hands guard the windows overlooking Erzsébet körút. They evoke El Asmodai, the ancient symbol of coffee and meditation.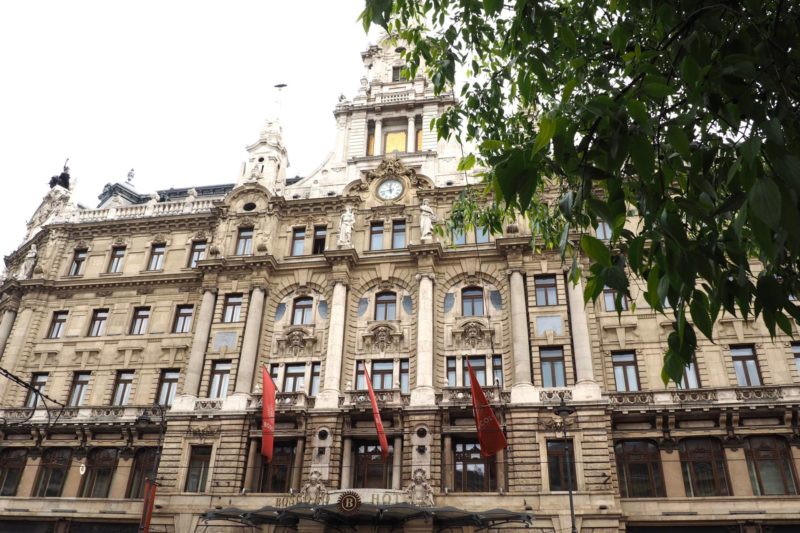 In contrast to the intricate exterior and the cafe itself, Boscolo's hotel lobby is entirely slicker and more understated.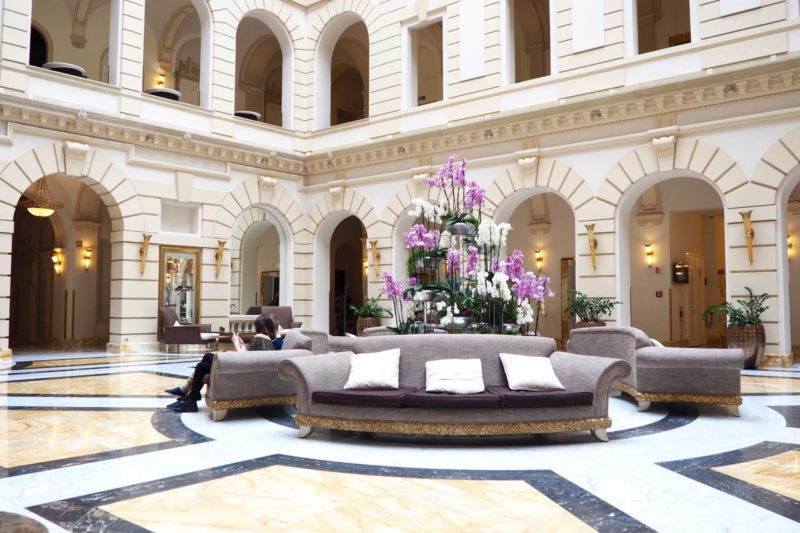 Inside New York Cafe, the Italian Renaissance theme continues. No corner of the multi-level salon is without an elaborate touch.
Balconies swathed in royal red drapes hide ebony and ivory instruments. You can almost hear whispers of past scandal between tinkling notes and the clink of fine china.
According the story, writer Ferenc Molnár wanted the café to stay open day and night so he threw its key into the Danube.
Though the crowds are mainly tourists rather than literary geniuses today, New York Cafe hasn't lost its lustre. The ambience is still reminiscent of bygone, grandiose eras and the menu still wows.
Sit back beneath the glittering chandeliers and art deco splendour, order a kávé (coffee in Hungarian) and revel in an old-world glamour you rarely find today.
The menu at New York Cafe
The menu is eclectic, with splendid Afternoon Teas and a selection of cake and drink specialty combinations to choose from. Dinner at New York Cafe has a definite influence from cuisine of the Austro-Hungarian Monarchy. Classic dishes like Beef Goulash, Fishermen Soup, Chicken Leg Paprikash-style, Wiener Schnitzel and Grilled Foie Gras are served along with famous desserts such as Dobos, Sacher and Eszterházy cake. It's not all high brow though – you can still order a burger!
We ordered the raspberry and pistachio tart, which came with a tangy fruit coulis, and a light cheesecake with apricot preserve. A tall glass of cold white chocolate with raspberry and a glass of pink champagne left us feeling sufficiently sick, but satisfied.
There was only one way to toast the end of our long weekend in Budapest!
Here's a toast to elaborate beauty, adventures and always pretending to be fancier than you actually are.
Want to visit New York Cafe when you go to Budapest? We went in the morning (yes, I still got bubbles) and there was already a queue. Reservations are recommended.
Address: Erzsébet körút 9-11., VII. district, M2 metro Astoria station, tram 4, 6
Open: 9.00-24.00
What do you think? Have you been to any cafes around the world that beat the NY Cafe for unadultarated aesthetic pleasure? Leave a comment!