When I went to Benidorm I set off with certain expectations. I'd been twice before as a child, and I thought Benidorm was everything I'd seen on those trips; sunburnt beer bellies on the beach, heaving pubs that looked like they'd been imported straight from the rougher parts of the UK and anonymous high-rises. Like many people who holiday in Benidorm, I had only experienced the parts depicted in that TV series.
Why you need to go to these picturesque Spanish villages when you're in Benidorm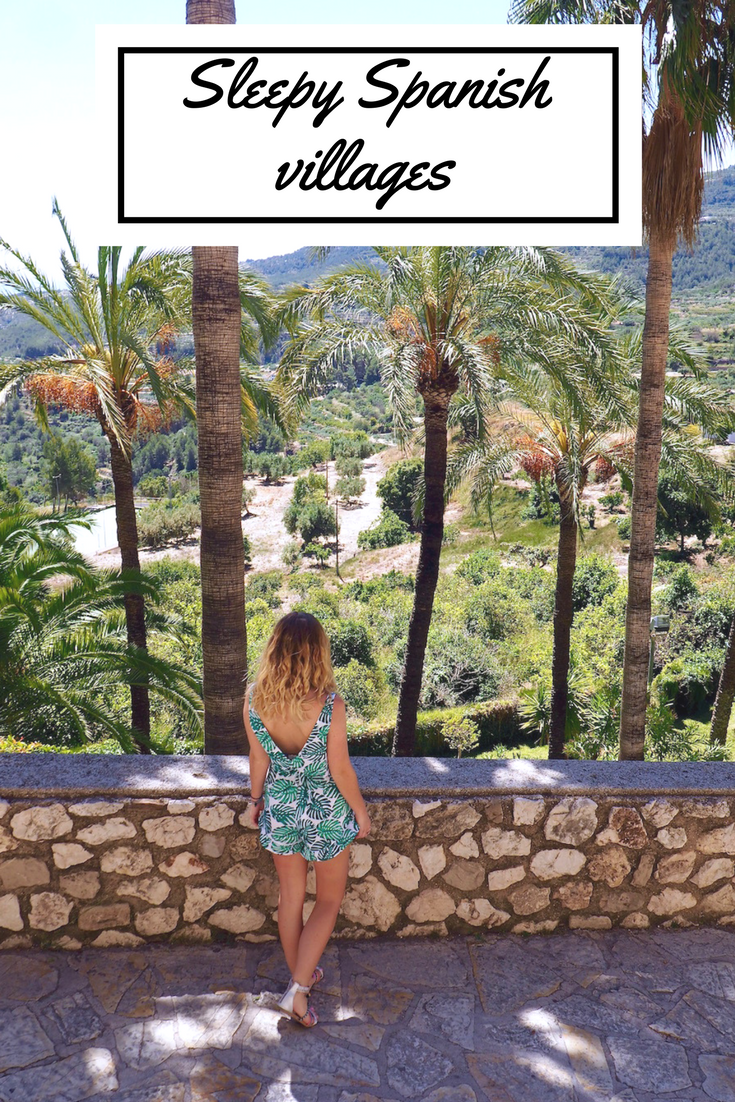 I love visiting rural places when I travel to see how the locals really live, and I had the chance to do that on this trip thanks to icelolly.com and Visit Benidorm, who want to show people the authentic parts of Benidorm. We took a jeep tour into the mountains one day and though we didn't know it when we piled in to the vehicle, we were about to experience true Spanish culture… just twenty minutes away from the main strip! Here are two villages near Benidorm that gave us a taste of la vida española.
Polop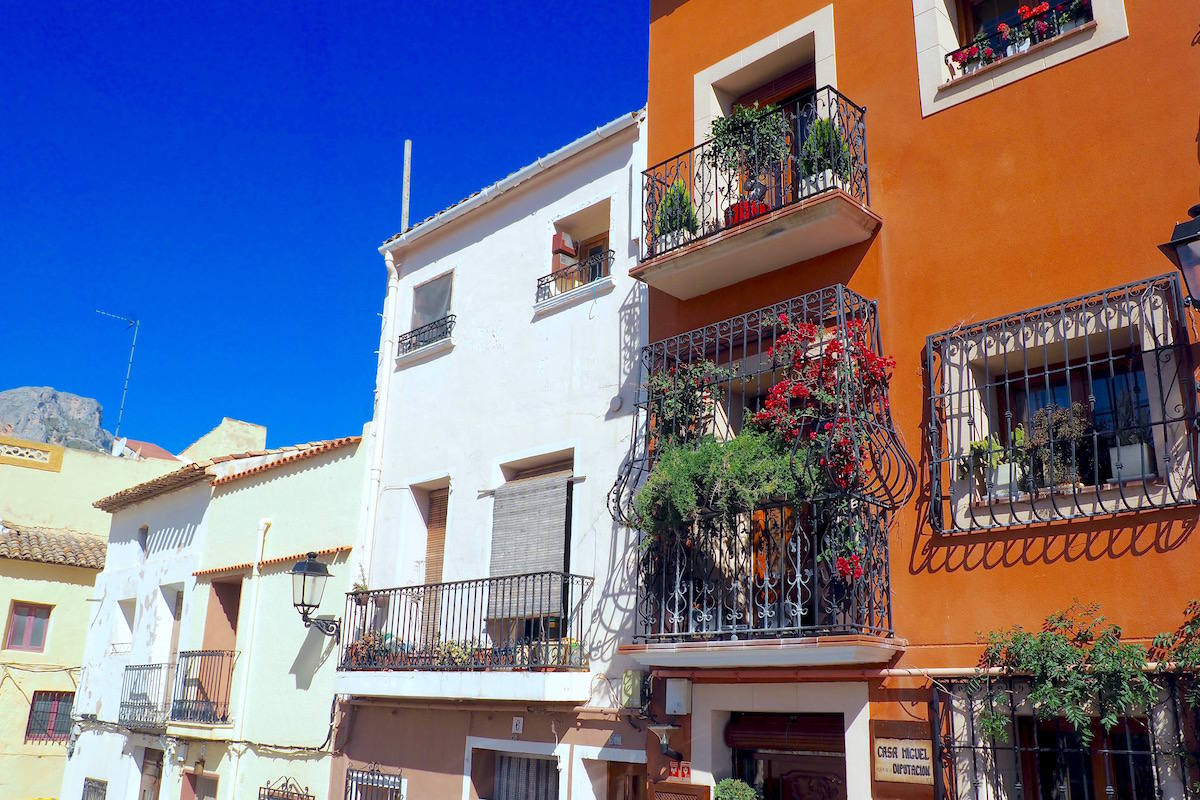 We only drove through this ramshackle village, but I immediately fell in love. Surrounded by almond and olive trees, there's something a bit Cinque Terre-esque about this place even though it's inland. On a clear day you can see right to Albir and Altea on the coast and inland to Callosa and the Sierra Bernia. Polop also gives you a perfect view of the 'Leon Dormido' – the mountain shaped like a sleeping lion.
I wish we'd had time to climb out and spend an hour or two walking along the medieval city walls and eating tapas at Polop's quaint little bars!
Guadalest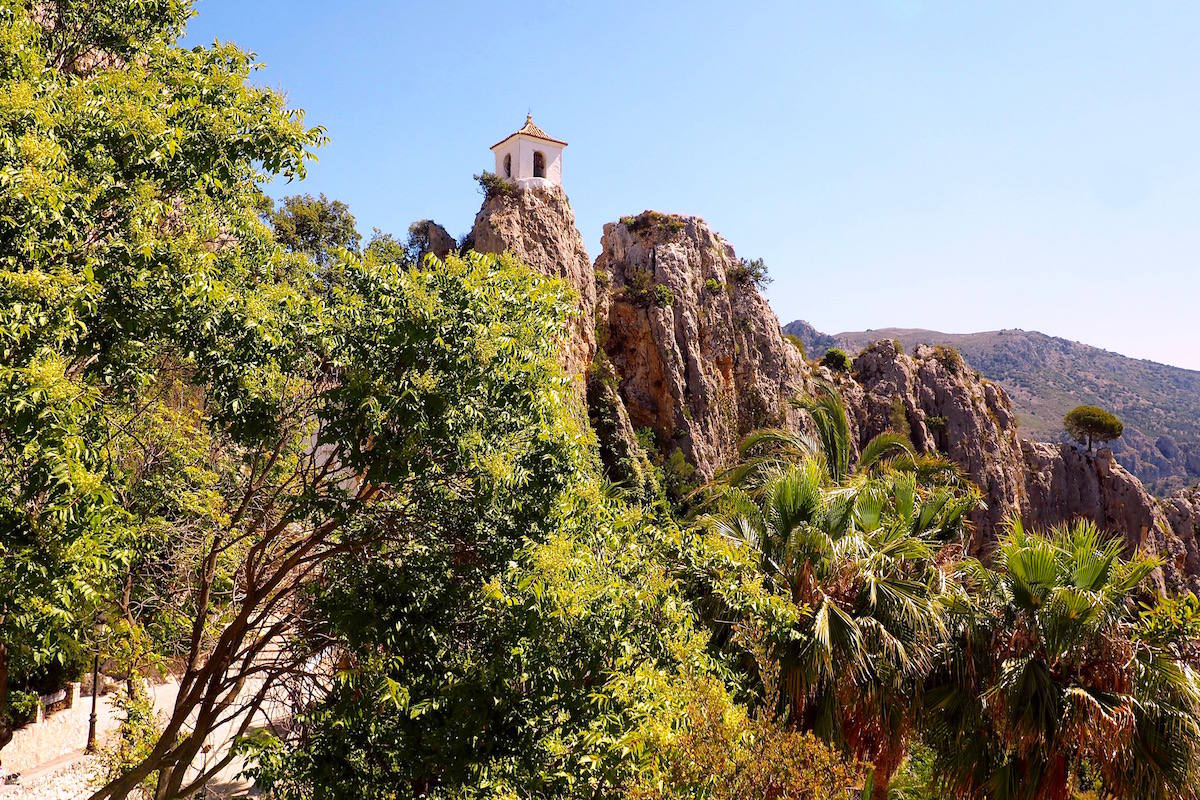 Guadalest blew me away. As we drove towards the village, we spied a whimsical miniature castle – the white bell tower of Penon de la Alcala – perched precariously on the mountaintop and I knew then that this village was going to be magical.
When we arrived, we walked through a tiny row of shops and up uneven steps, looking down at the lush green valley studded with palm trees below us.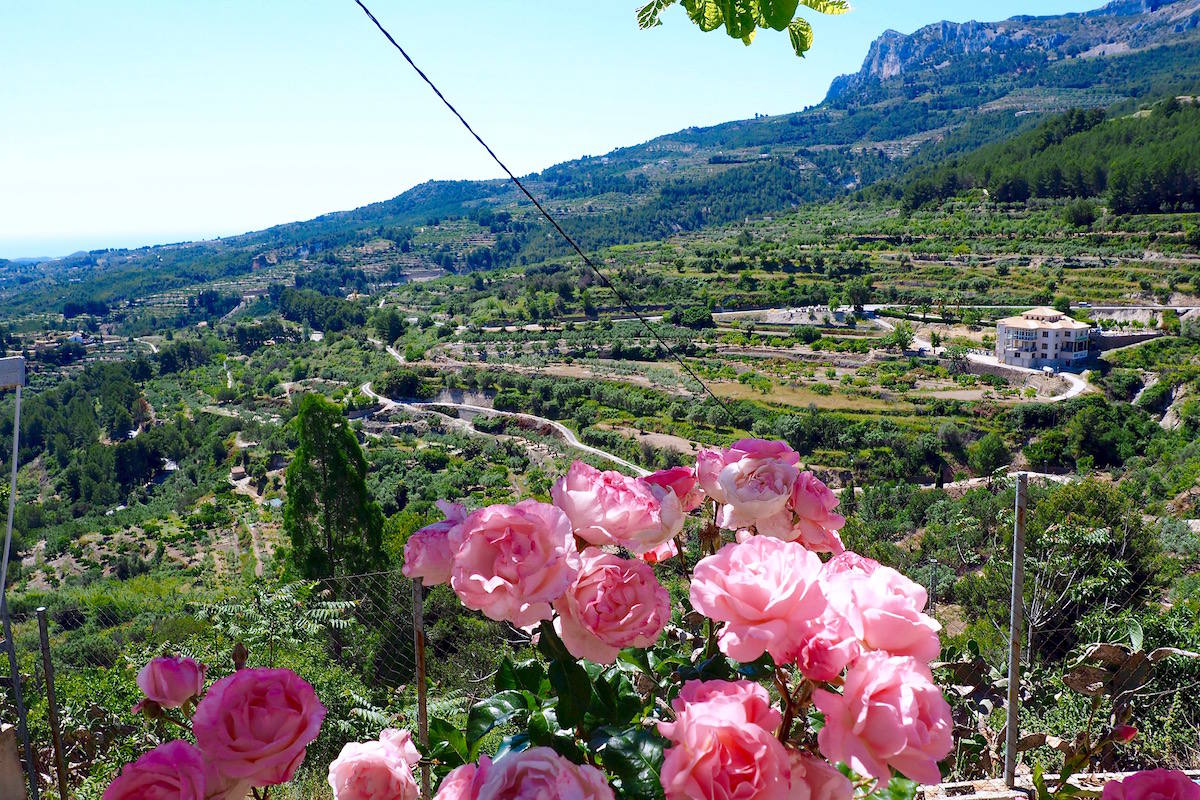 Guadalest is home to about 200 people, but it feels like even less.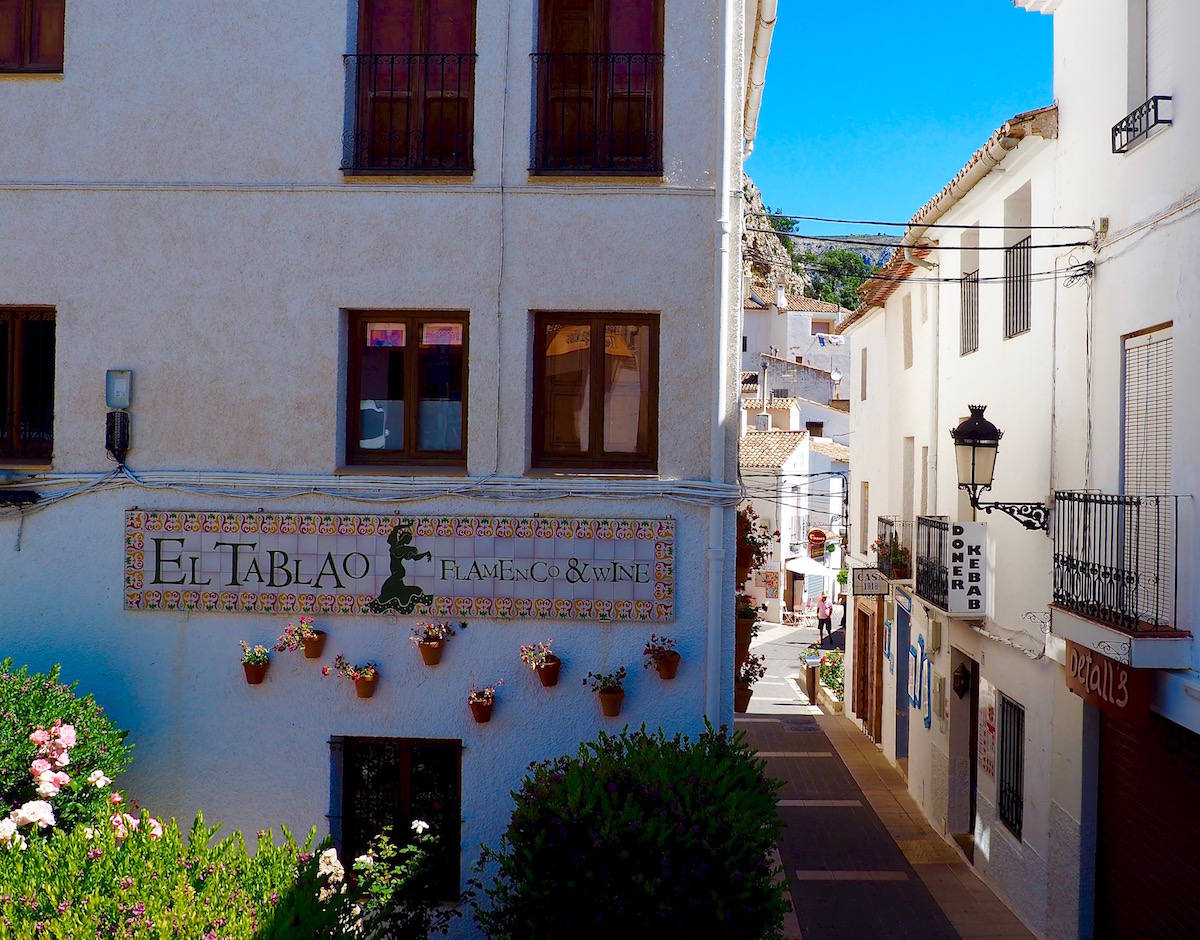 When we could climb no further we walked over to a wall, and I got a genuine surprise when I looked over it to see this unbelievably blue reservoir. Sometimes not listening to your guide means you get the best surprise! The Embalse de Guadalest was built between 1953 and 1963 and still serves the village.
Two hours is more than enough time to delve in to Guadalest, but those two hours we spent there will probably stay with me forever. Yes, it's touristy, having been declared a 'Monument of Historical and Artistic Value' in 1974, but people go for a reason. There are also a few odd museums, like the 'MicroGigantic Museum', where tiny miniature replicas are housed with giant sculptures. Don't miss the salt and pepper shaker museum either. Niche.
We saw these two gems in the Spanish countryside in just one morning, and I'm so glad we took the time to explore the area surrounding Benidorm's high-rises.
Follow While I'm Young on Twitter, Facebook and Instagram for more travel tips and stories and make sure you subscribe so you never miss a post.
All photographs were taken on my Olympus Pen E-PL7.