Two weeks ago I moved to the capital of the world – New York City! Quitting my graduate job to move to America with no fixed plan of action was a decision I had to patiently explain to a few people, but at the end of the day, if I can't do it now, while I'm still young and skinny (ha), when can I?
Now, I live in somebody's basement in Queens with three friends and the ugliest dog in the world. Her name is Cali.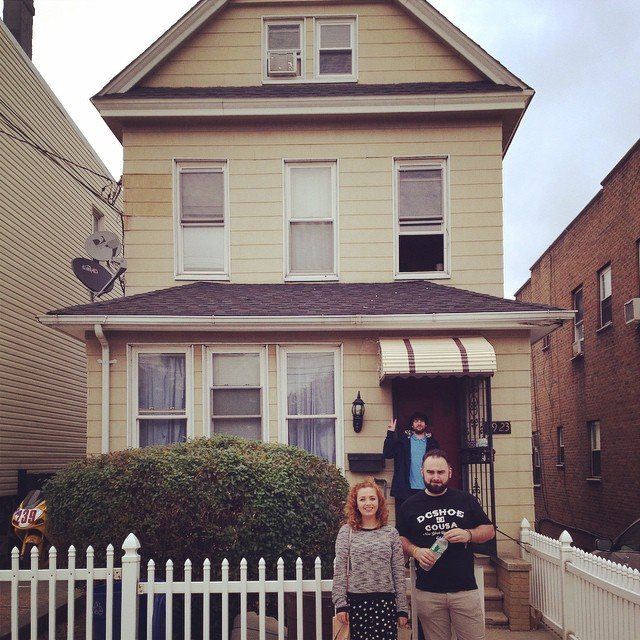 We toasted our arrival in the city we grew up watching on TV with a coffee at Central Perk on Lafayette Street. Set up for a short time to mark the 20th anniversary of everyone's favourite sitcom, the coffee shop has costumes and props from the Friends, like Phoebe's 'Buffay the Vampire Slayer' porno and an actual copy of 'Science Boy', the comic book Ross created as a kid.
Check this for a natural laughing shot.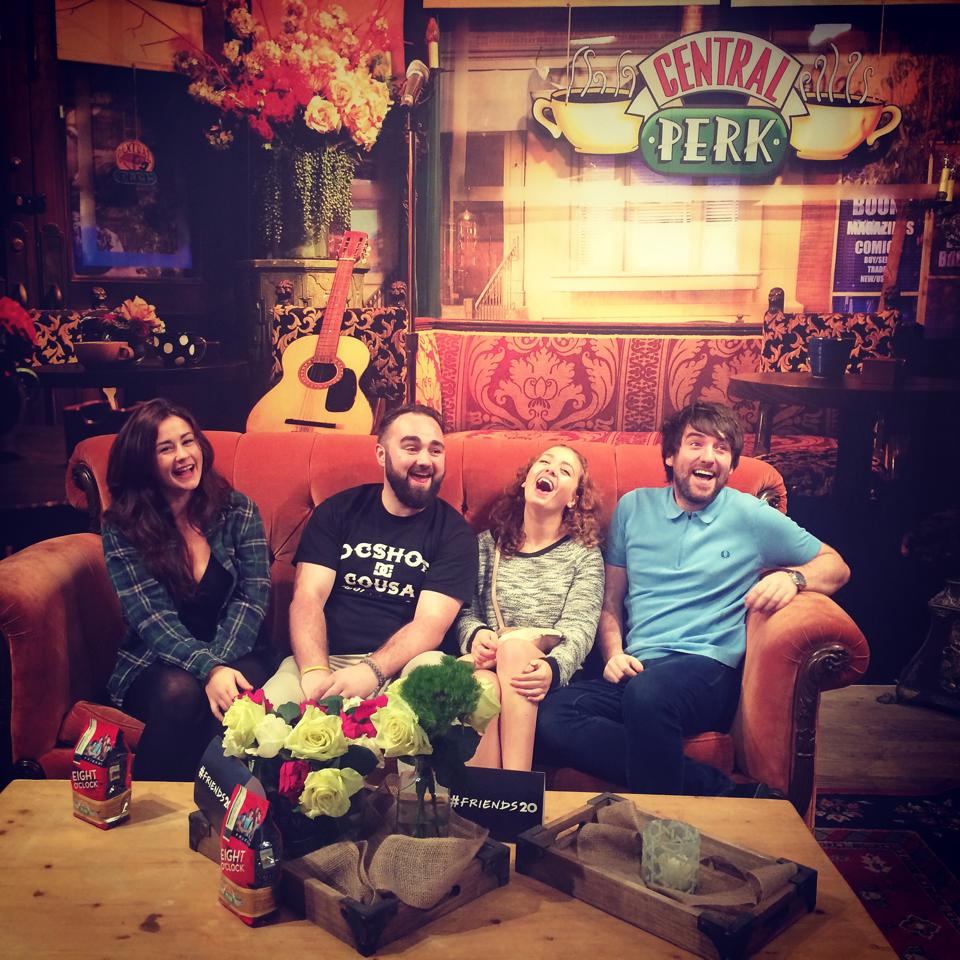 Well worth a visit, even if just to get a cheesy picture on the most famous sofa in the world and a free coffee!
I visited NYC last November, so I've already done all the main tourist attractions. This time I'm posing as a local, so I can take my time and see the city for real – rats, weirdos and all.
The first few days were a blur of skyscrapers, strong drinks (seriously America, stick to 25ml), and sightseeing. After a visit to the 9/11 memorial, a walk across the Brooklyn Bridge at sunset was crowned with a surprise firework display over the Hudson. Definitely arranged to welcome C and I to New York.
Since I arrived, I've seen some spectacles on the subway, eaten a ridiculous amount of fried food and $1 pizza… and had some horrendous hangovers. Luckily, New York is THE place to be when you're craving a buffet of stodgy delights.
Follow me as I explore the Big Apple on Facebook. I'd love suggestions about things I can't miss while I'm here!