Basel is a pocket-sized Swiss metropolis, where locals commute to work with a swim in the River Rhine during the warmer months and you can saunter from urban cityscape to idyllic residential streets in just moments. Yet Basel doesn't seem to be on many travellers' bucket lists (yet)!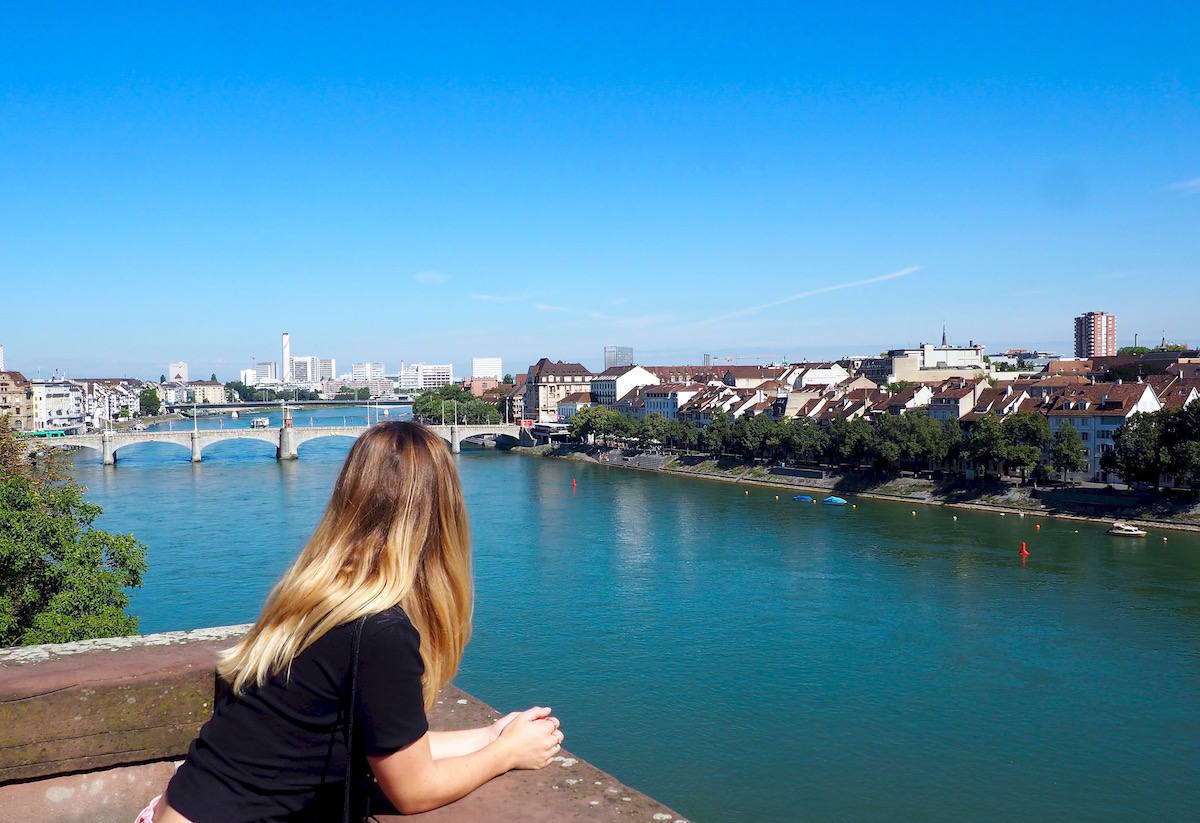 I spent a few days in Basel to uncover what the city has to offer and discovered that it's as diverse as it is beautiful. In this mammoth guide to visiting Basel in summer, I've covered all of the things that make Basel unique, the best things to do in Basel plus where to eat and sleep. I hope this inspires you to book a trip to Basel, because I really fell in love with the city and can't believe more people aren't raving about it!
Why you need to visit Basel in summertime
Basel is the ideal city for culture vultures
With over 40 museums and exhibition centres plus some world-renowned annual festivals, Basel delivers a hefty dose of culture, whatever type of traveller you class yourself as. Don't miss the Fondation Beyeler, a modern art museum set in serene verdant surroundings. Alternatively, unleash your inner child at the Dollhouse Museum.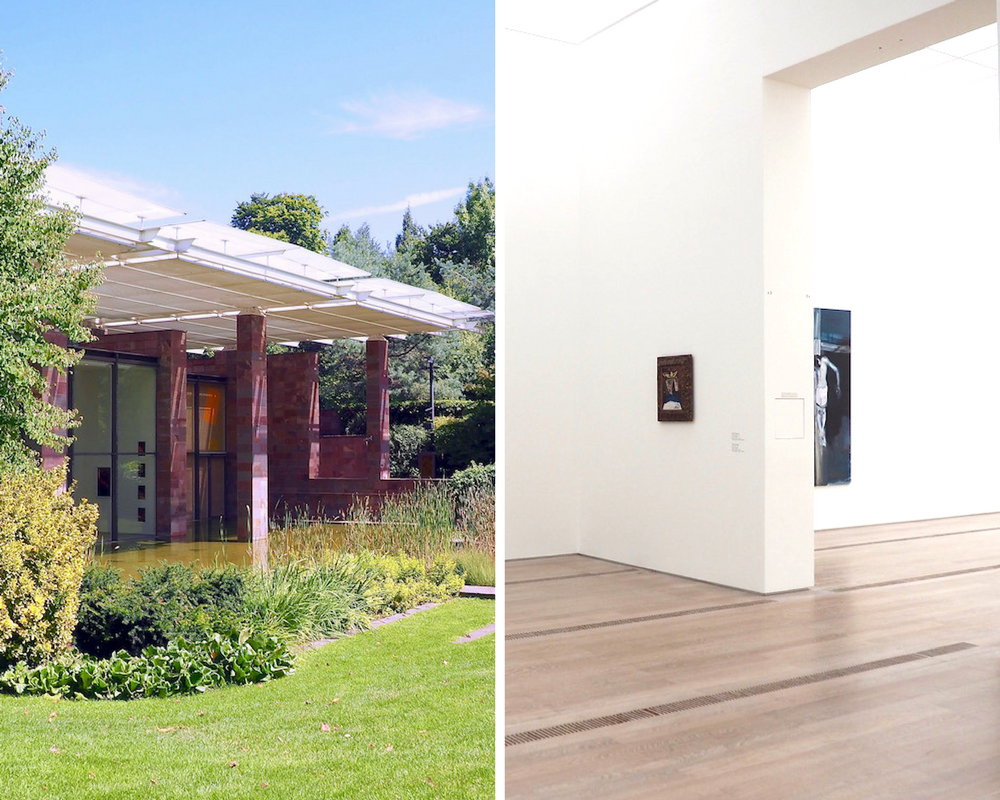 Festival-wise, the IMFLUSS takes centre stage – literally – on a raft floating in the middle of the Rhine.
I managed to stumble upon a street artist doing his thing during my trip, proving that Basel values the arts, in any shape or form.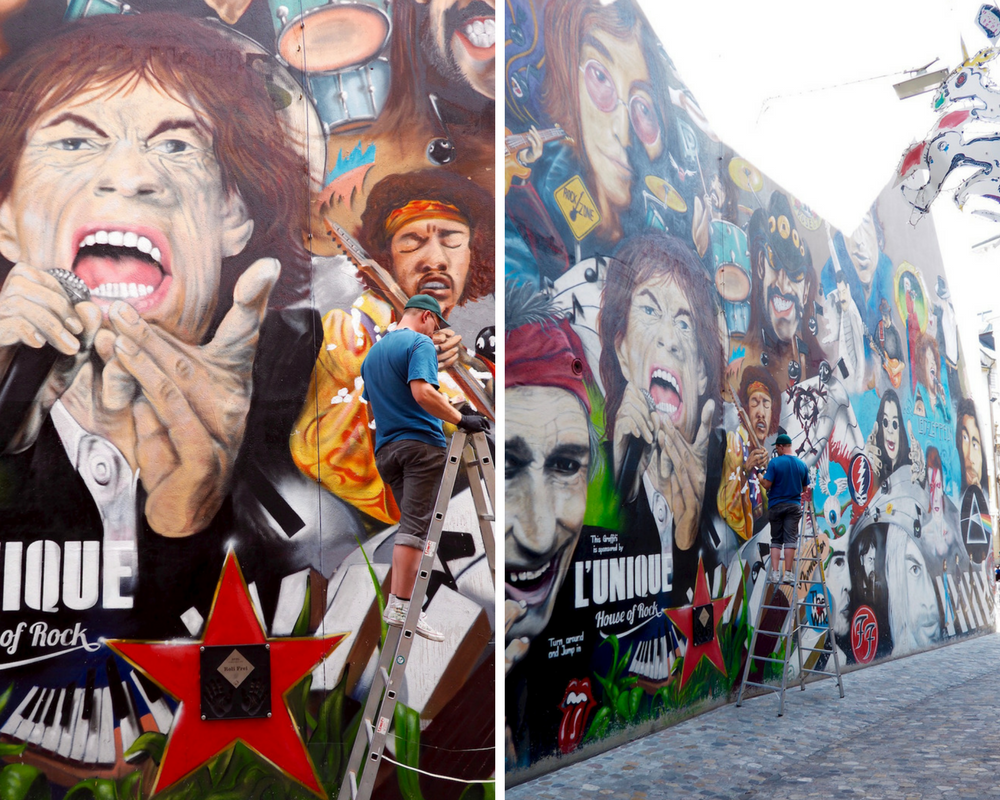 You'll never go thirsty
Basel is dotted with fountains (314, if we're being exact), and you can drink the water from all except one – the intricate Tingueley Fountain, which was created in 1977 by artist Jean Tingueley. Its shallow basin stands where the old city theatre stage once stood, and its various sculptures are in constant motion, to represent the artists that once moved around the stage here. It's especially interesting on a cold day in winter, when the water can freeze into intricate ice sculptures.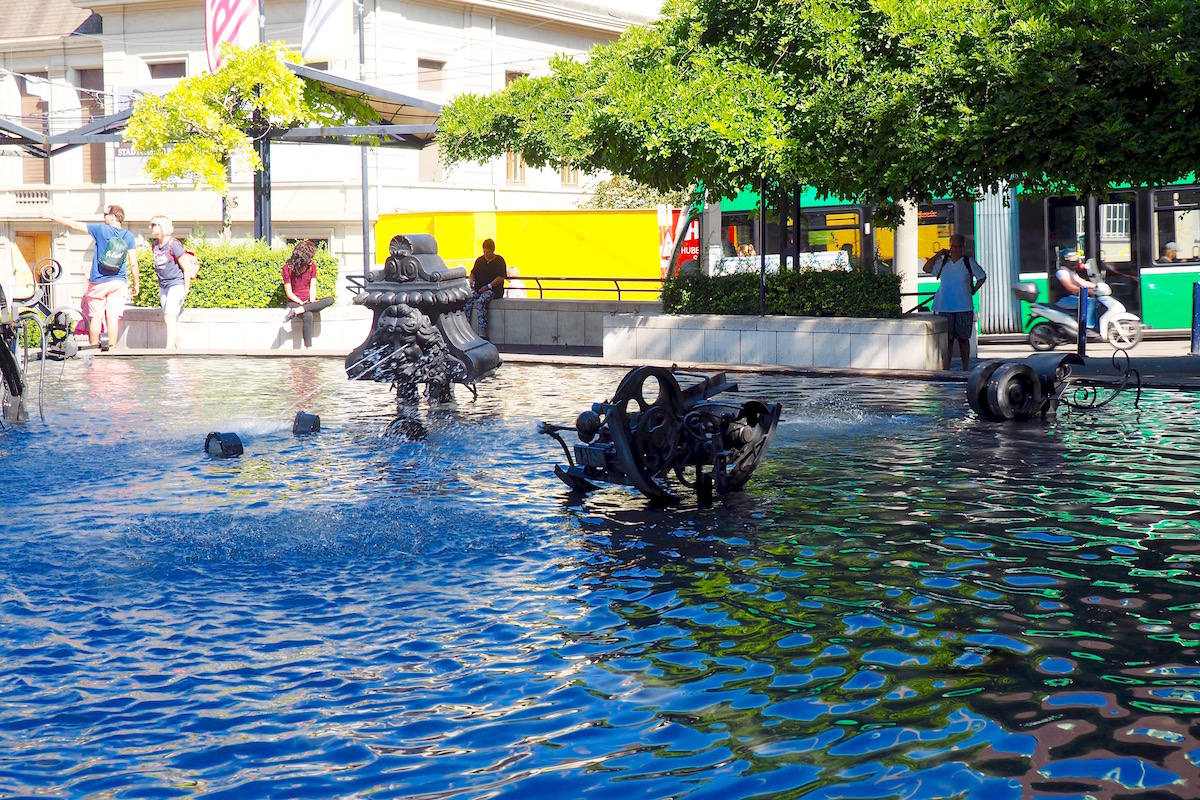 The architecture is captivating
Basel somehow packs old and new architecture in side-by-side to great effect. Some of the older buildings' facades are conveniently painted with the date they were built.
Basel's modern architecture reaches its peak at the Exhibition Centre, where a circular skylight lets light flood in to the outdoor entrance.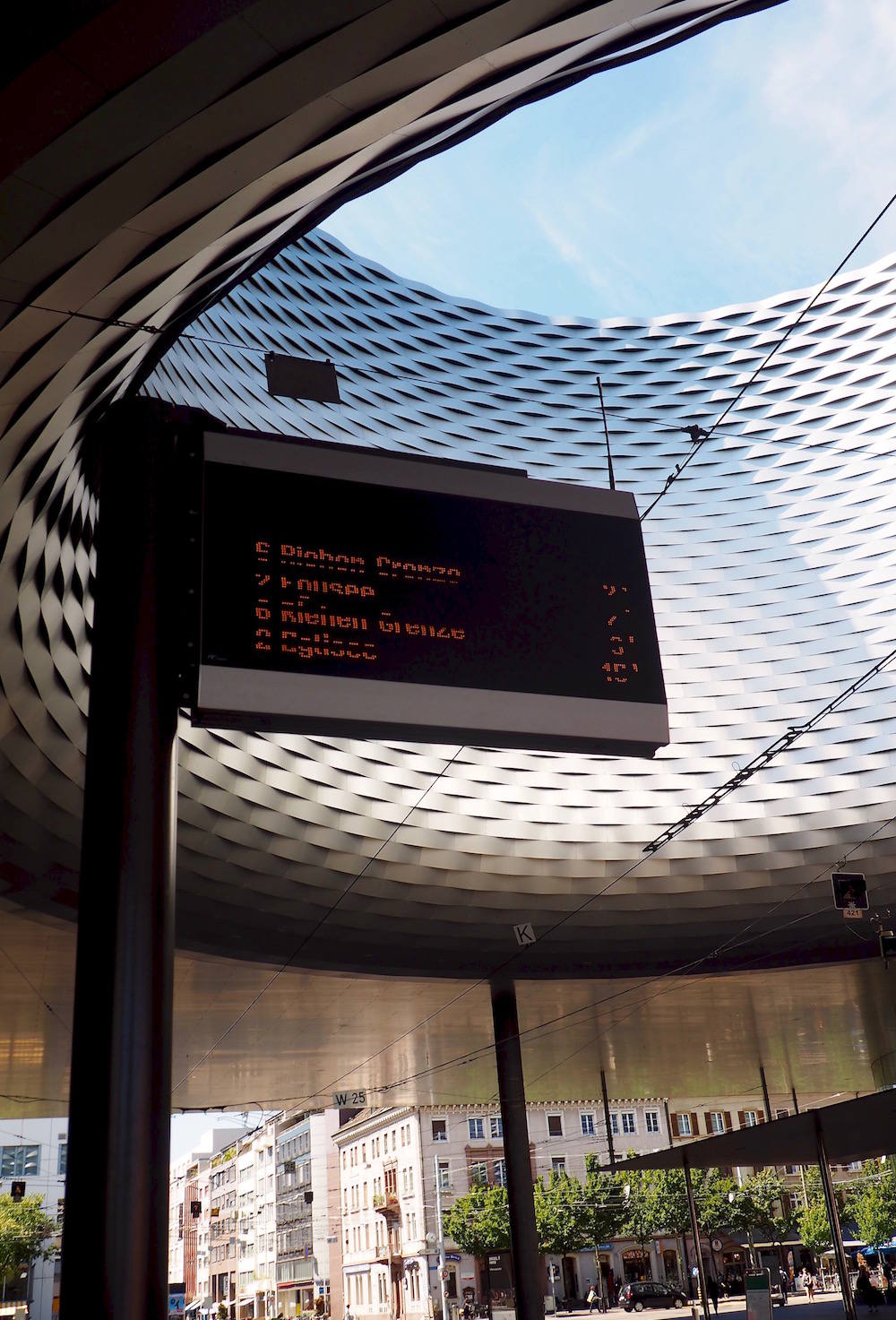 And then there's Rathaus City Hall. This colourful building has been the seat of Basel's government since the canton joined the Swiss Confederation in 1501 and its bright red facade makes it impossible to miss. In the atmospheric inner courtyard, you'll see a statue of a Roman colonel – see if you can spot his trendy red undies! People say that this guy was the city of Basel's founder, but that's actually not true.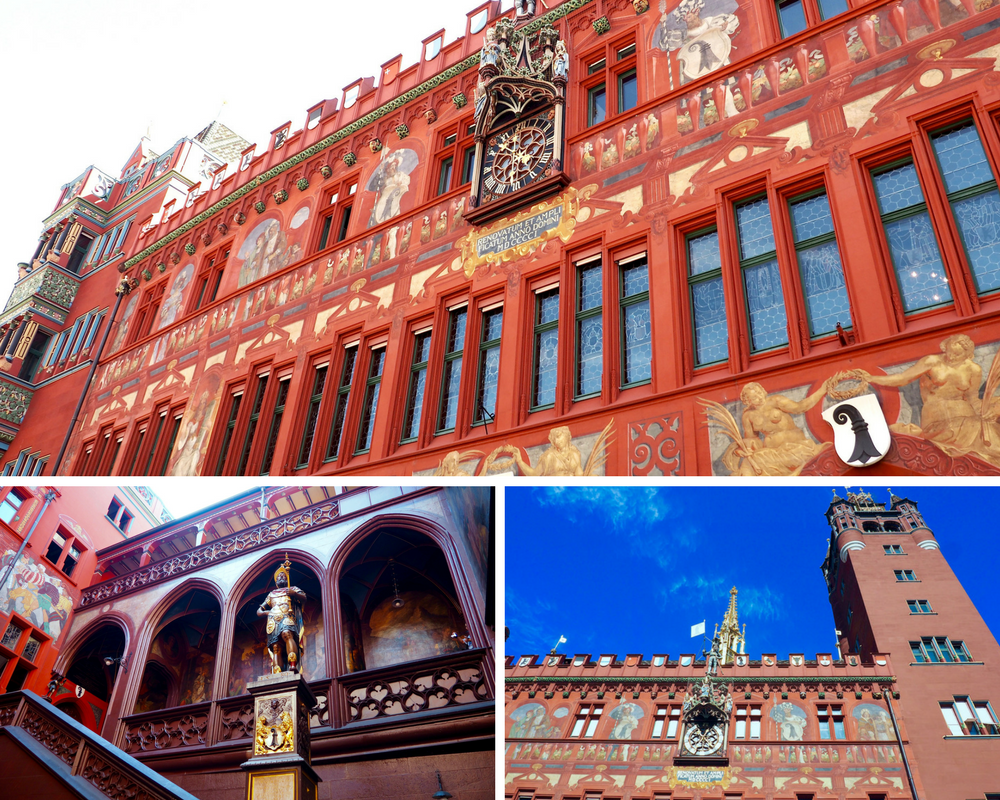 Basel Minster's red sandstone walls can be seen from across the Rhine, and it's a focal point in the cityscape. Its arched windows overlook the river and there's an interesting metal sculpture in the courtyard.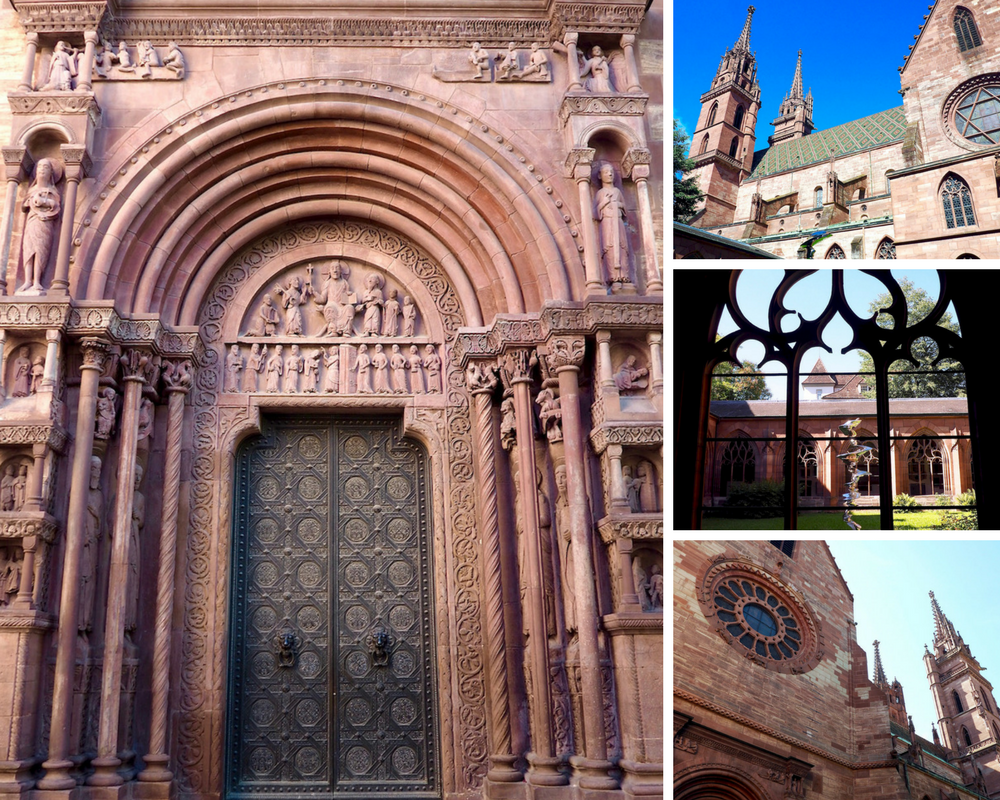 Basel's old town will sweep you off your feet
The old part of Basel is built on two hills, and wandering the sloping residential streets will make you forget that you're still in the thick of the third-largest city in Switzerland. Here, you'll see the local postman carrying his parcels along the cobbles in an old fashioned cart, and lots of ivy-clad, shuttered-window houses that could easily have been pulled from a fairytale.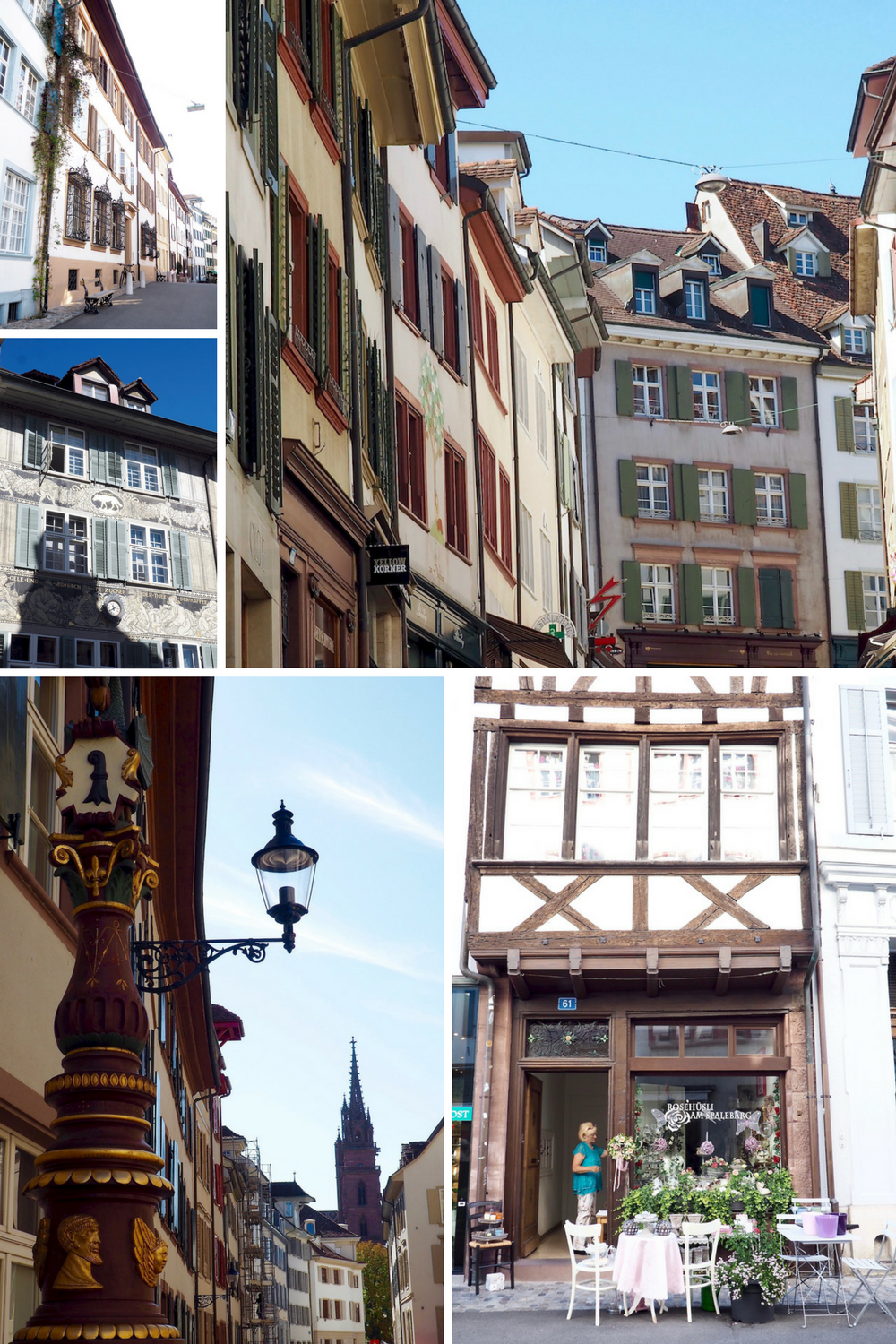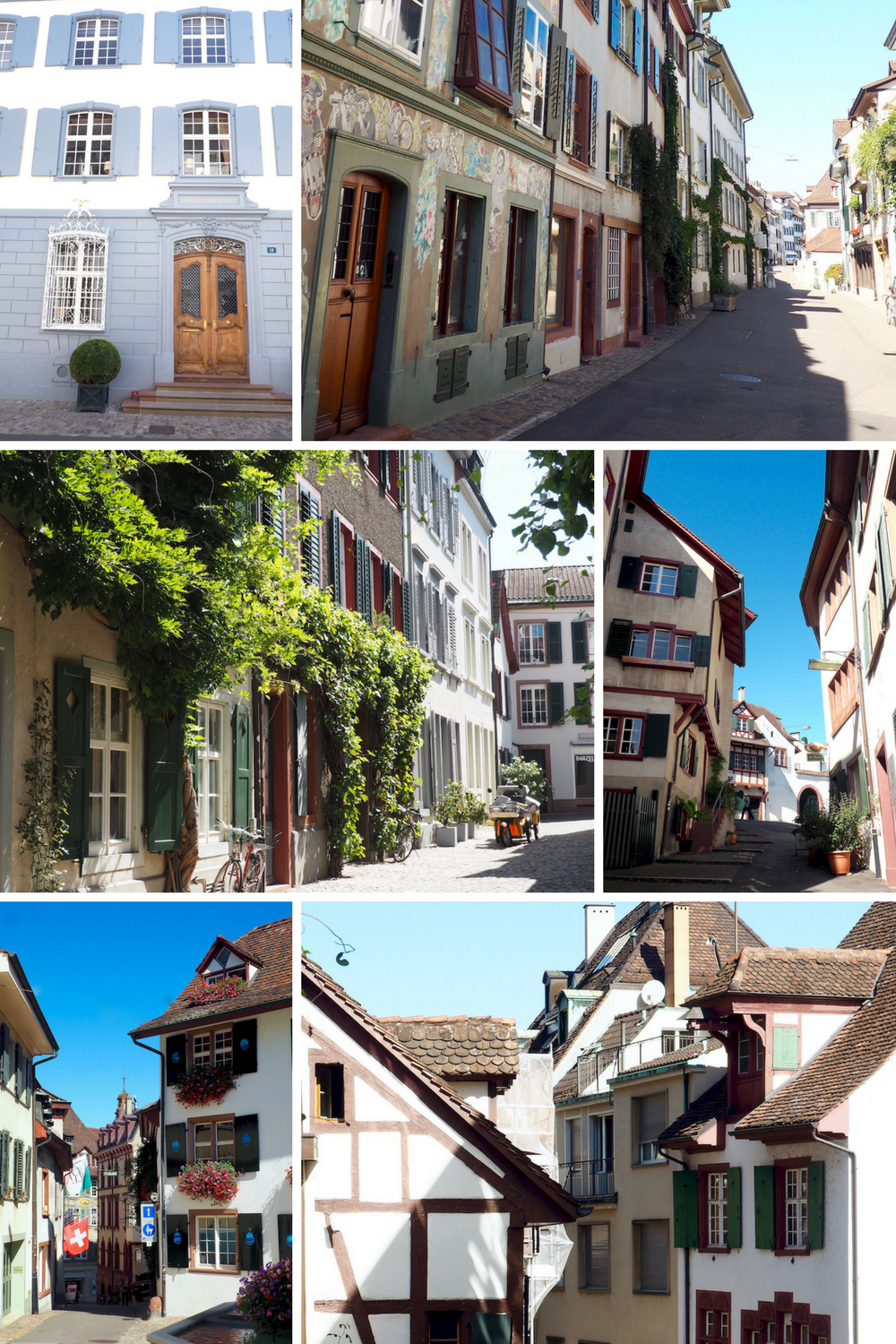 Perhaps the most picturesque street is lined with curious little shops, including one where it's Christmas all year round. Rumour has it that even the Pope gets his decorations here!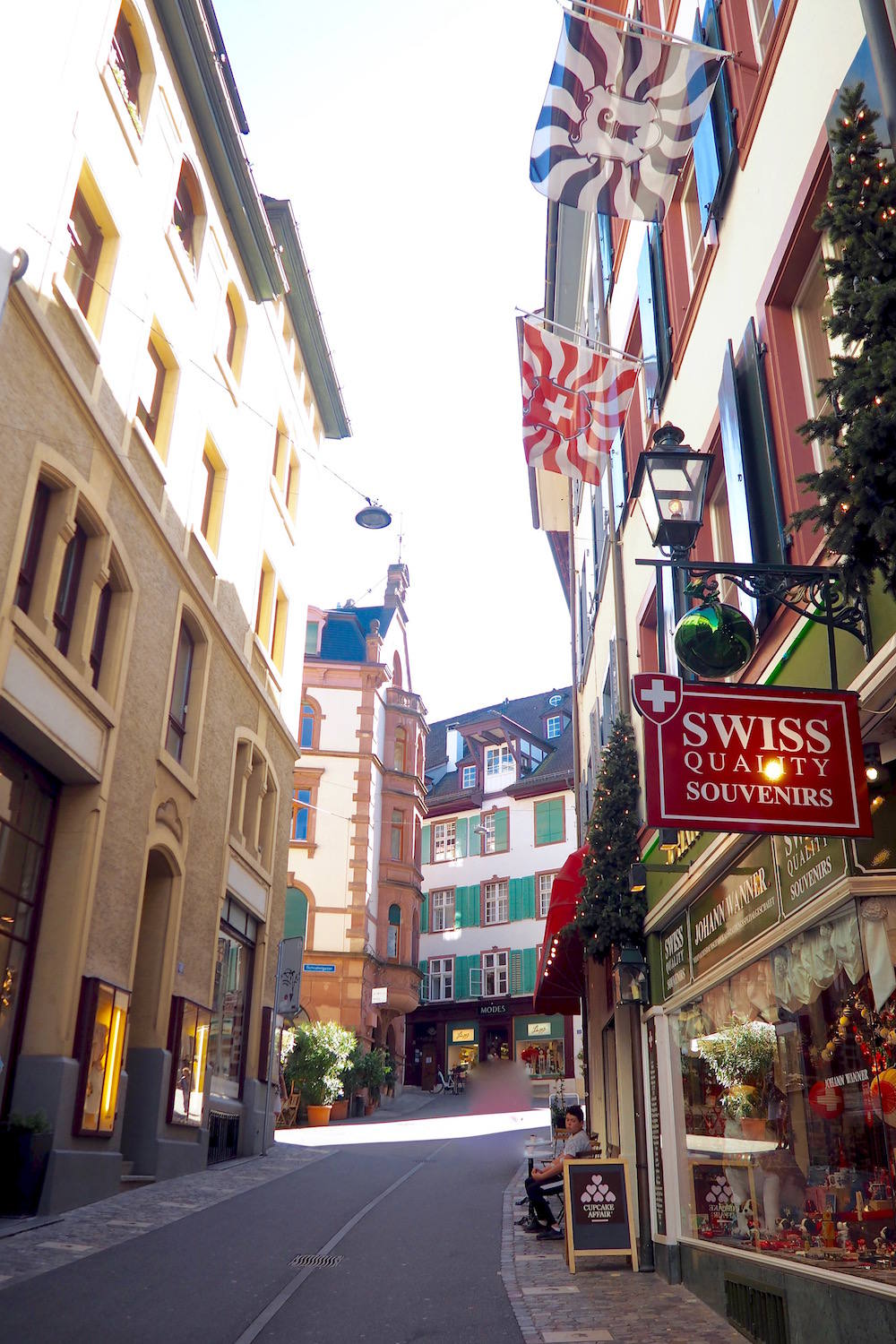 Date night in Basel is just like the movies
For three weeks in August, Allianz Cinema take over the area outside the Cathedral (Münsterplatz) and show films. There are food and drink stalls (buvettes), so this is the perfect way to spend a balmy evening in Basel.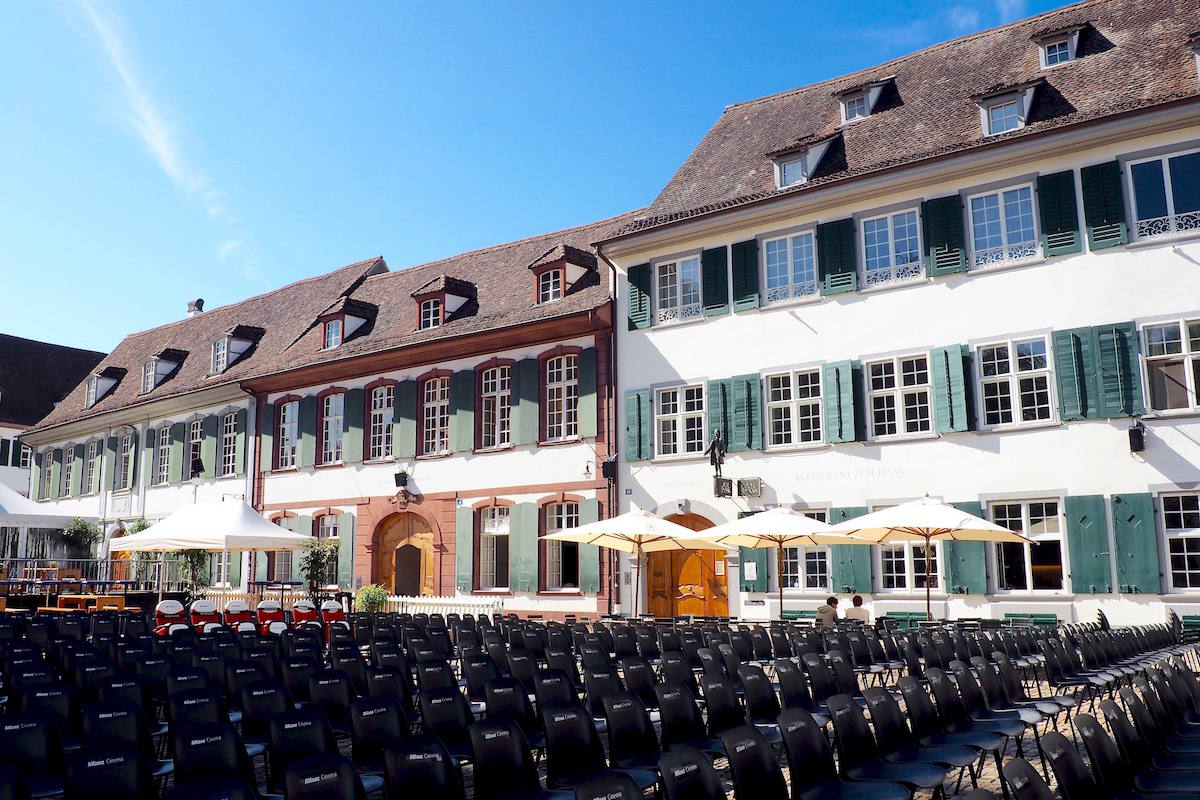 It's easy to get around
This compact Swiss city is a doddle to navigate, thanks to an efficient tram service and walkable streets. There's no denying that Switzerland is expensive, but all hotel guests in Basel are given a mobility ticket to use for the duration of their stay, which means you can use public transport at no cost. It's definitely something to think about when you're deciding whether to book an airbnb or a hotel!
The mobility ticket also gets you into France and Germany, so you can easily do a bit of border hopping when you visit Basel.
The local treats are delicious
Basel is a foodie paradise, and it's not just the cheesemongers that will entice you. You can't go to Switzerland and not eat the locally made chocolate, and one of the most mouth-watering chocolate shops is Läderach, where you can drool (not physically, that's gross) over slabs of chocolate with every flavour under the sun.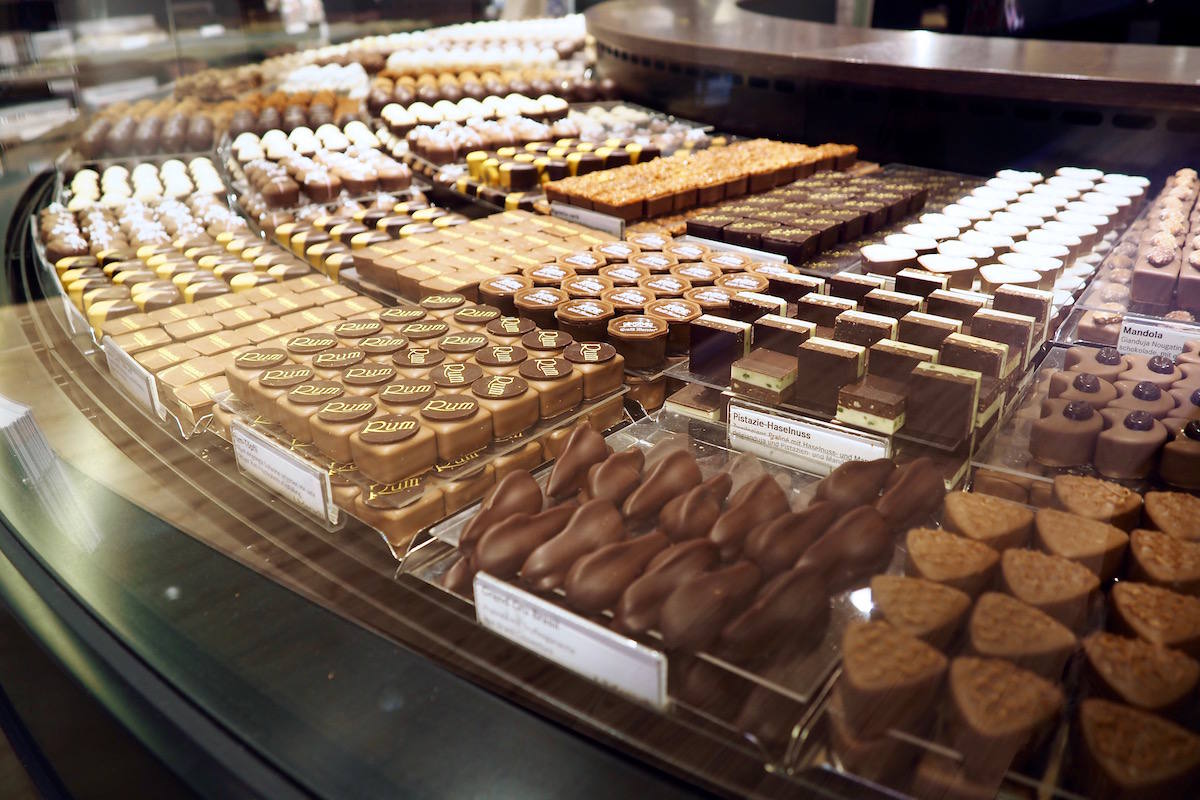 You can also satisfy your sweet tooth with some Basler Läckerli, a locally-made hard spiced biscuit that tastes a little bit Christmassy. It's made from hazelnuts, honey, almonds and candied peel.  The best in the city can be found at Confisserie Bachmann.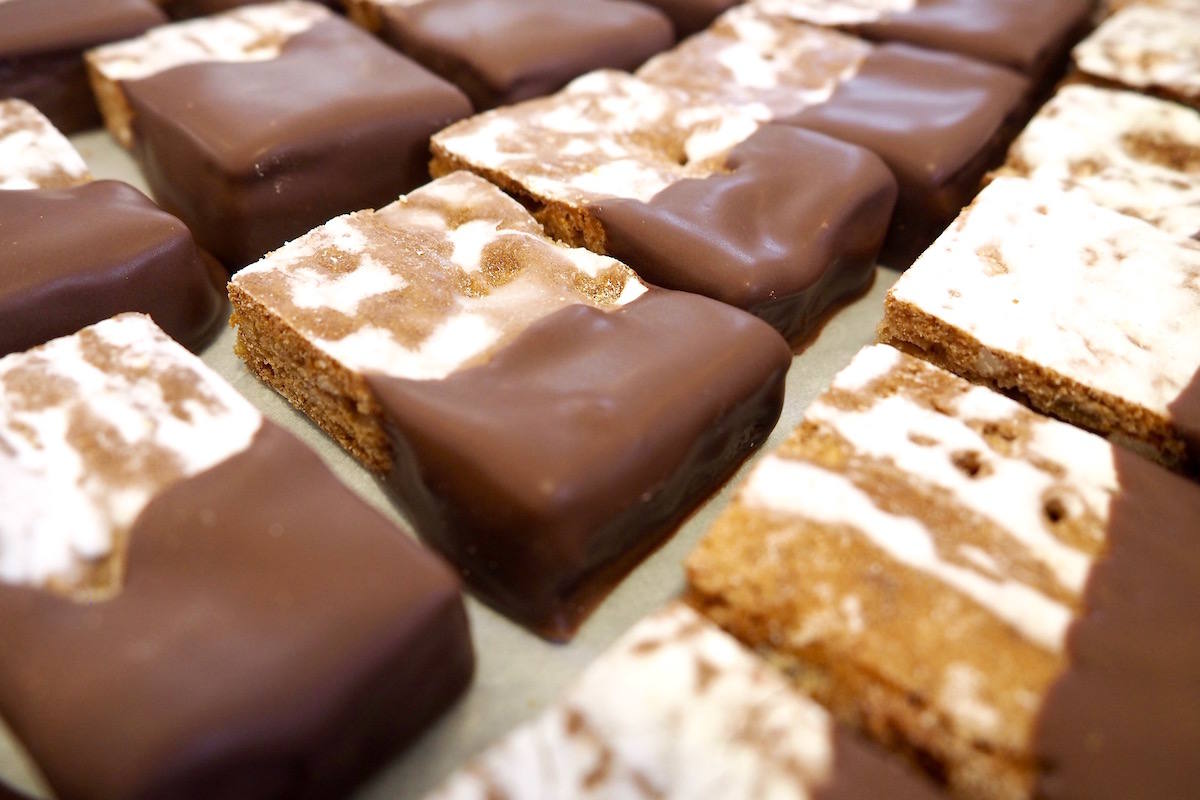 You can swim in the Rhine
One of the things you absolutely have to do in Basel is swim in the Rhine. Join the locals in their daily commute and strip off on the riverbank, throw your belongings into a waterproof bag and use the bag as a flotation device to float down the Rhine! This is especially relaxing at sunset, and it's a surreal experience unique to Basel. I was surprised to find that the water is really clean – my skin didn't even feel icky after my swim!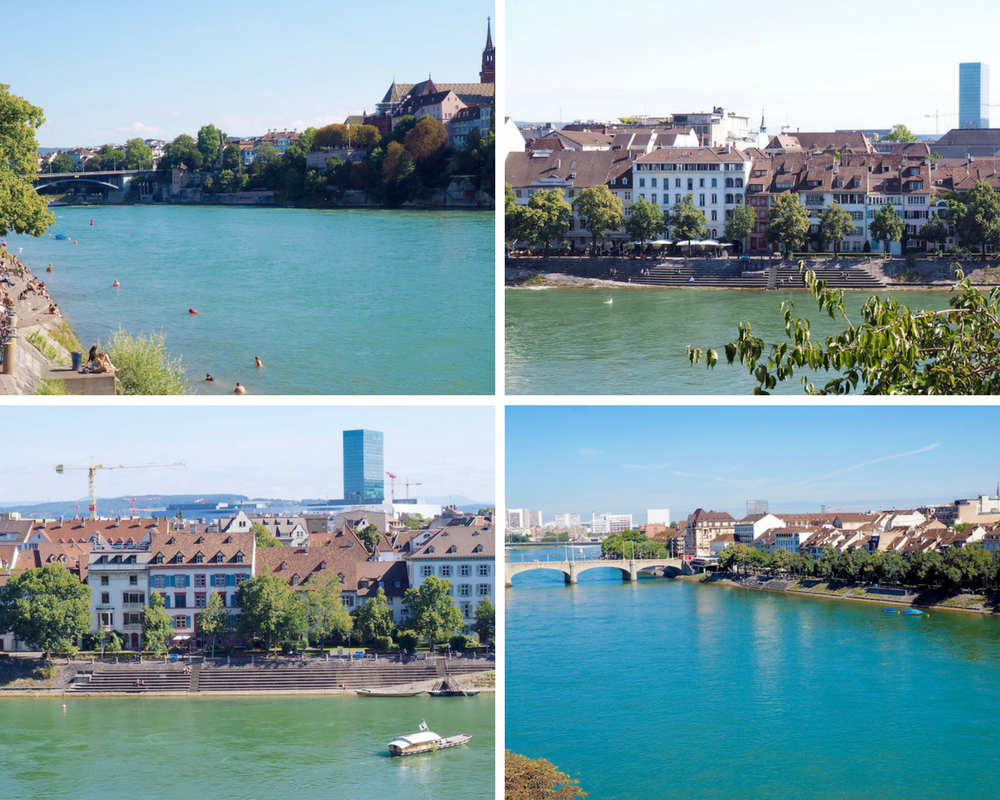 If you don't fancy getting wet, you can soak up the sun on the pebbly 'beach' or take a seat at the recently renovated public terrace overlooking the Rhine, which is near the Cathedral.
It's got an unexpected hipster edge
Walk along the riverbanks and you might just hear the beat of bongo drums in the air. I was surprised to find that the hipster scene is alive and kicking in Basel, and nowhere is this more true than at Landestelle, an open-air restaurant at Klybeckquai. This urban hangout space feels like the perfect mix of industrial and cosy, and the various pop-up bars and restaurants are a magical place to go at night. If you go on foot, you'll feel like you're on a road to nowhere as you walk along disused train tracks on the river bank past the old harbour area, but trust me – keep going and you'll stumble upon something quite special.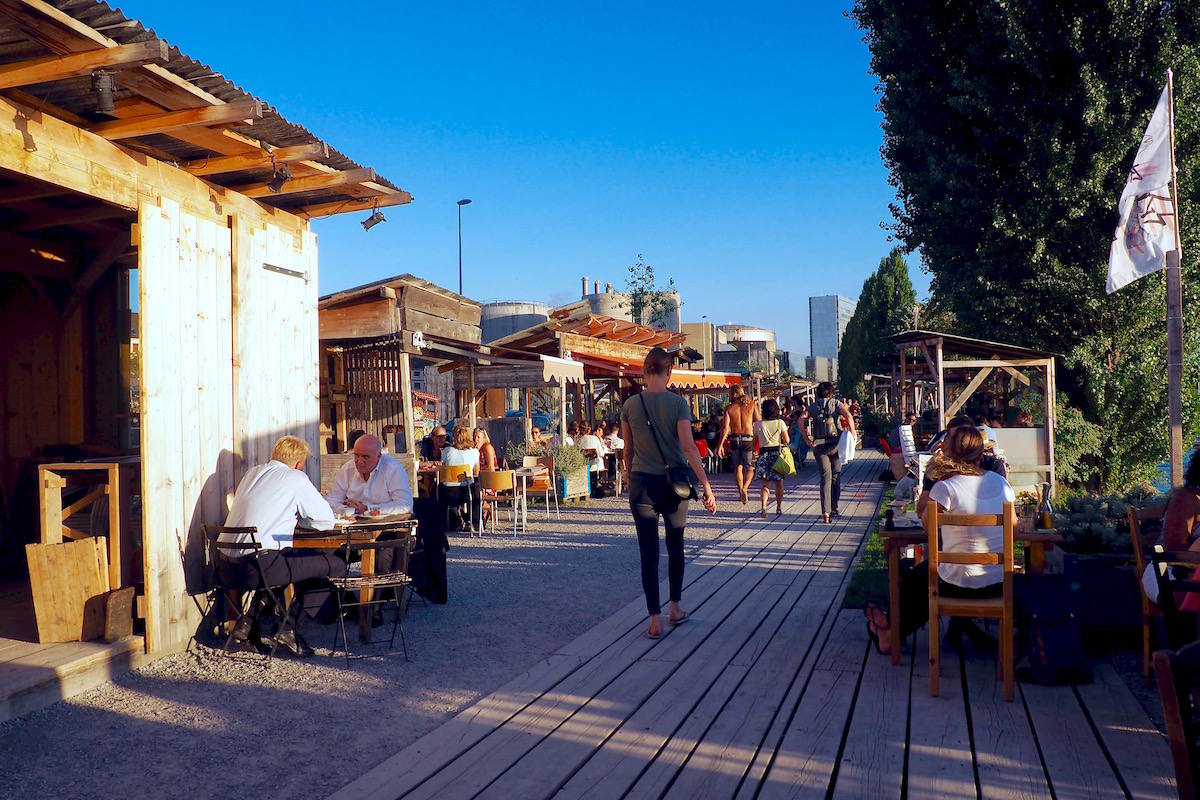 The food is also excellent, with smörgåsbords of antipasti and succulent meats served all night long, best washed down with a few Swiss Swizz Ciders.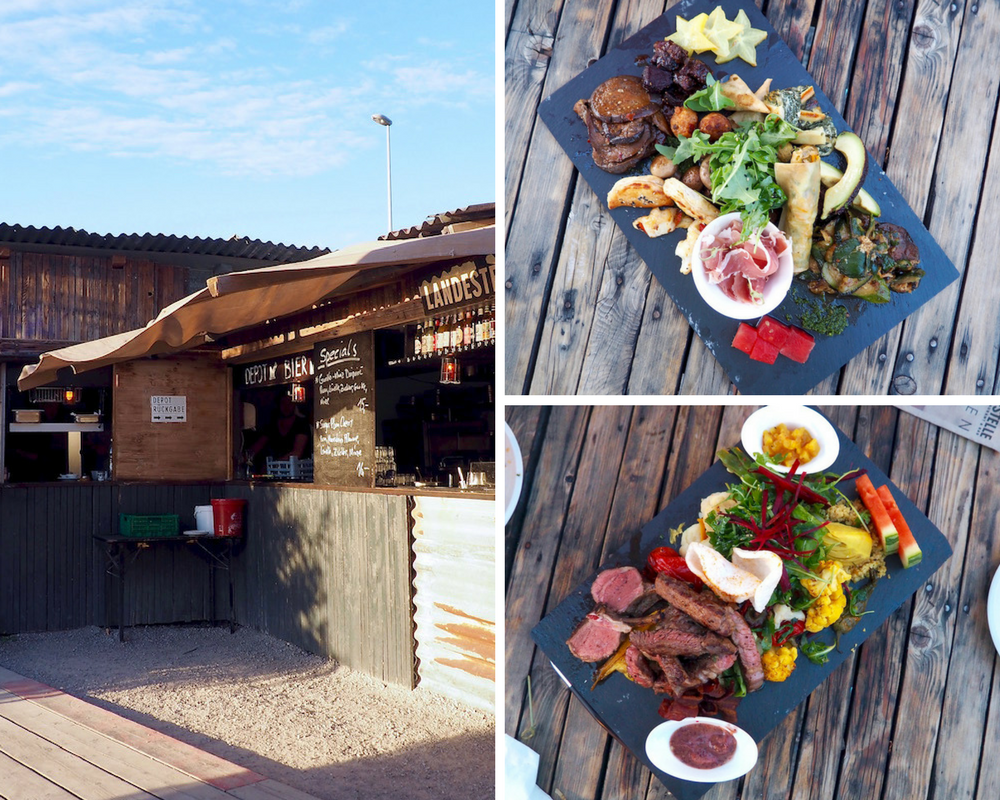 Where to eat in Basel
Marketplatz
Every weekday morning, in rain or shine, the area in front of Rathaus City Hall comes alive with market vendors, and this is a great place to pick up fresh produce and people watch. The air is filled with the unmistakeable scent of grilled sausages and fresh coffee.
1777
This laid-back eatery lets you build your own salads or baguettes using tick-list menus. The specials are delicious too – try the spinach and gorgonzola ravioli.
Markethalle
This covered market hall has a large selection of vendors serving international dishes.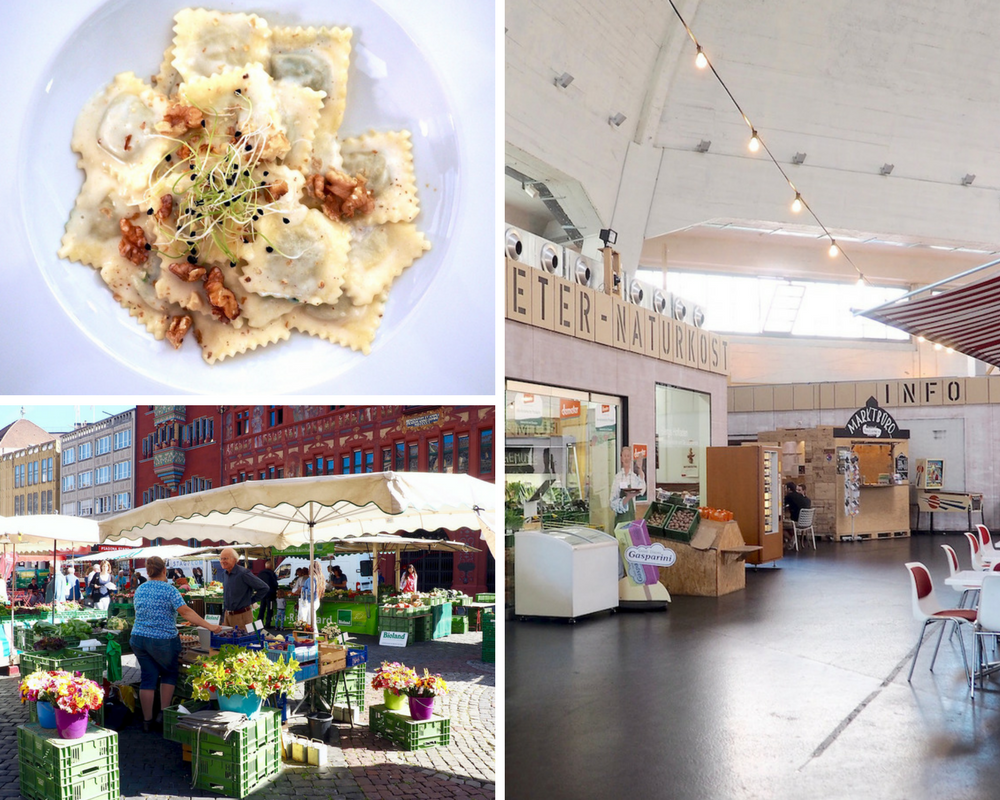 Where to stay in Basel
Grand Hotel Les Trois Rois is ideal if you'd like somewhere luxurious, and the views over the Rhine from its riverside location are worth splurging on. This is one of Europe's oldest hotels!
The Dorint is a good option for business travellers and those looking for a comfortable place to stay within easy reach of Basel's highlights.
Motel One Basel is highly rated for value for money.
---
---
What appeals to you most about Basel? Let me know in a comment and if you have any questions, I'll do my best to answer them! I was there on a press trip with Basel Tourism and it made me curious to see more of Switzerland – have you been elsewhere in the country?
If you're looking for Switzerland travel inspiration, check out this list of beautiful places in Switzerland.
Has this inspired you to visit Basel? Give it a share and make sure you're following me on Facebook, Instagram and Twitter from more updates from the UK and beyond. You can also subscribe to make sure you never miss a post.
All photographs were taken on my Olympus Pen E-PL7.
Pin this post to your travel planning board