What better place for a travel blogger to celebrate her birthday than at a Wanderlust themed brunch?
I'll be honest – I get really stressed when it comes to birthday plans but it was always obvious that I'd celebrate my 25th with a big brunch with all of my Dubai friends. I wasn't short of options, but after a bit of research I booked the Wanderlust Brunch at Garden, a Peruvian restaurant in JW Marquis Marriott. I invited ten of my friends and we got all dolled up and ready to party.
(You'll have to excuse the grainy pictures in this post. In all of the birthday excitement, I was a bad blogger and forgot to put a memory card in my Olympus Pen, so we'll have to make do with these vintage iPhone shots. At least this way I can feel like I was turning 19 and not 25)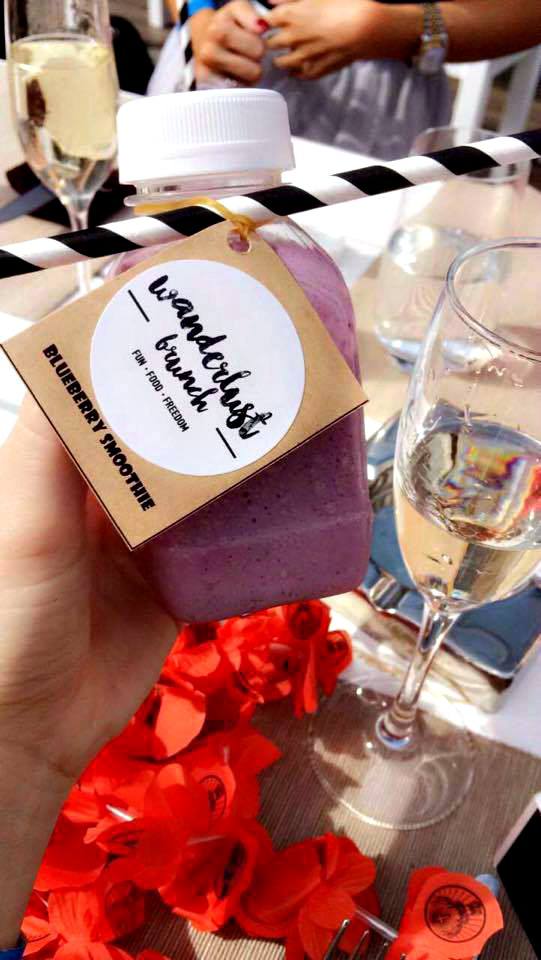 My thoughts on Garden's Wanderlust brunch
I couldn't have chosen a better brunch! I've been to my fair share now and can honestly say that this was the best in terms of good quality food, plenty of booze and a fun atmosphere. Funnily enough, I've been to another travel themed brunch here – Departures at Dusty's, and while Dusty's had a slightly more party-focused atmosphere, the food and drink was much better at Garden.
It was just cool enough to sit outside (the perks of having a birthday in January), and busy without being too crazy. We were given glasses of fizz on arrival – always a good sign – and once we had our seats, we were served fruit smoothies. Together, they made the breakfast of champions.
I found myself in a mood the morning of my brunch because I hadn't managed to buy a new birthday outfit, so I had to wear something I already owned. To my OWN BIRTHDAY PARTY. Like a pauper. #FirstWorldProblems indeed. I ended up wearing a silvery blue pleated midi skirt with a top that Tom thought was a bikini when I unpackaged it, plus nude courts. The girls got me some Huda lip colours, which I'm in love with!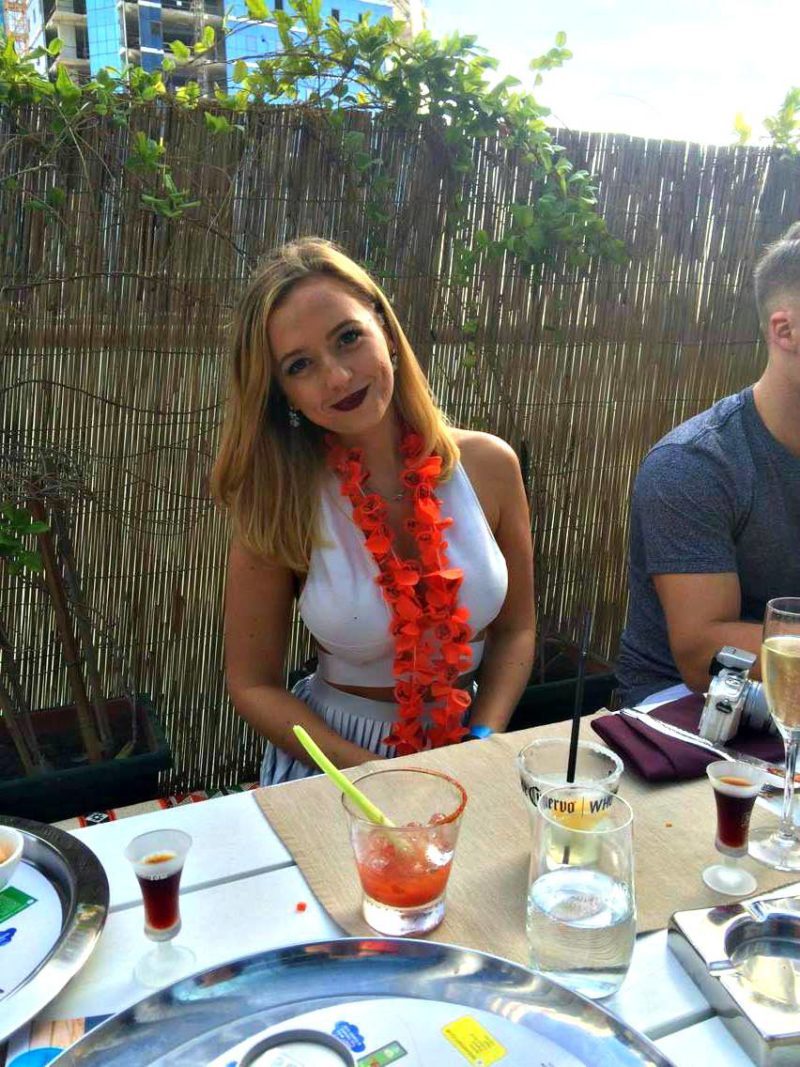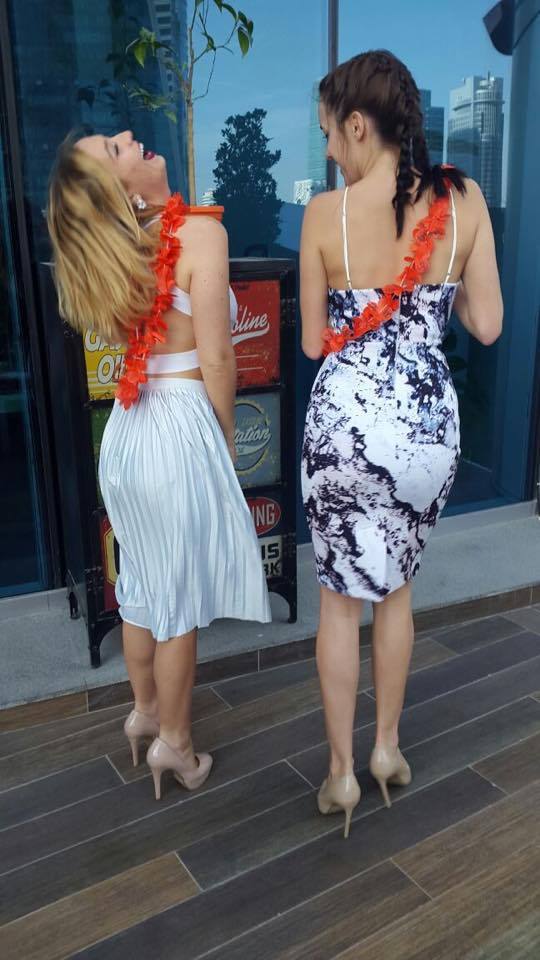 The food stations are a bit sprawled out, with bbqs tucked in to corners and corridors leading to rooms for seafood, chocolate and more. You can tell the restaurant wasn't built to hold a brunch, but that's part of the fun – trying to locate the food you're craving.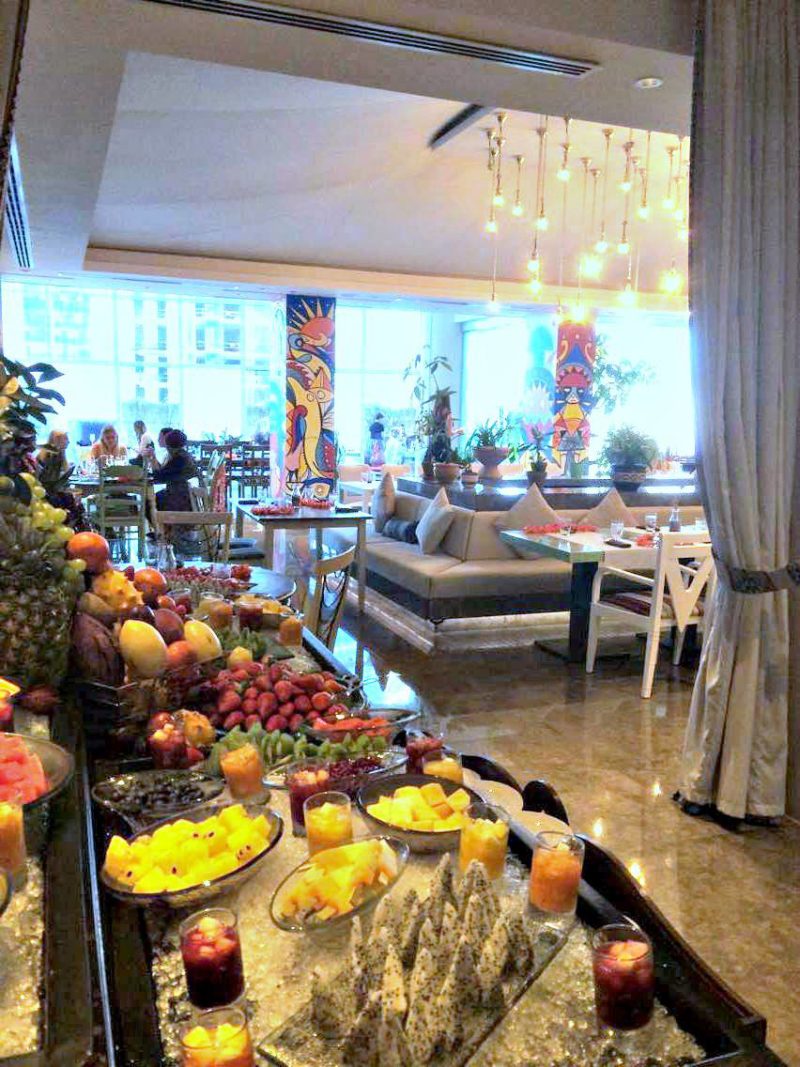 At one part of the brunch journey, you find yourself in the kitchen with the chefs, which is a quirky change!
The dessert room was a definite highlight. I don't think I've ever seen so much chocolate in one place. Will probably fantasise about being locked in that room every time I'm peckish forevermore tbh.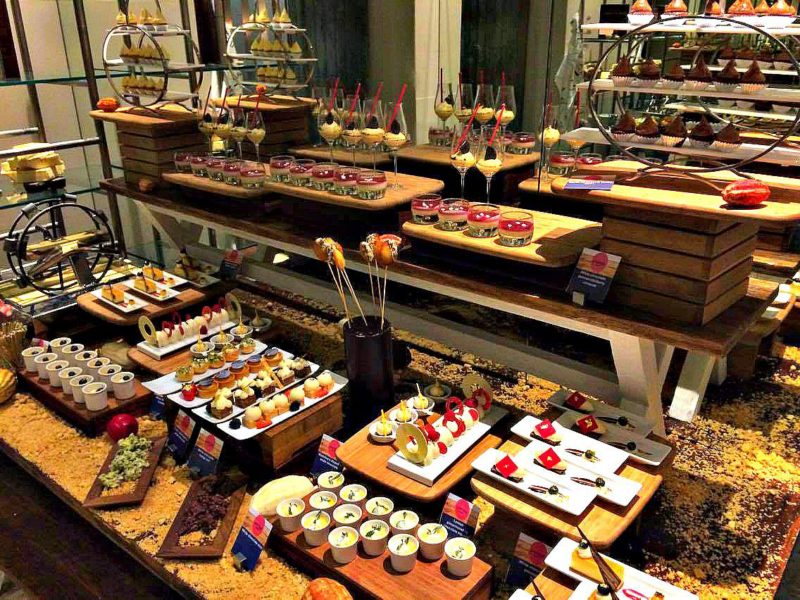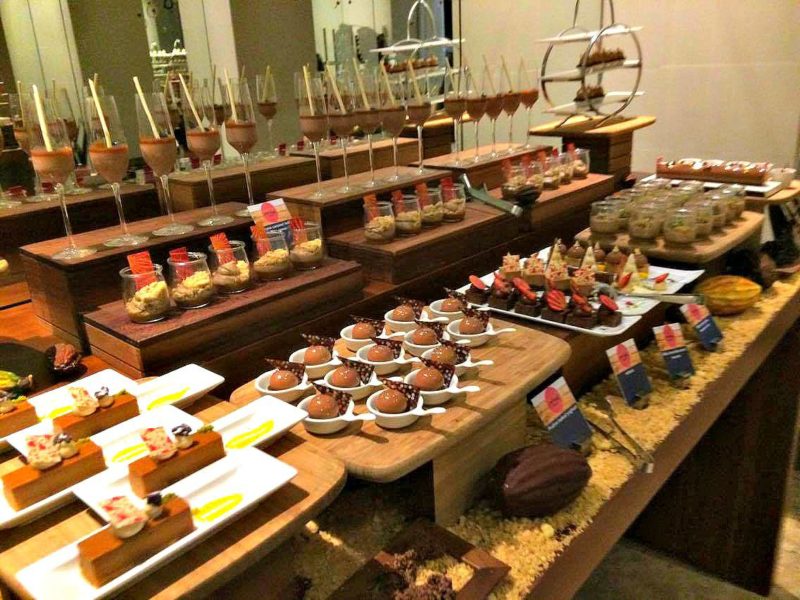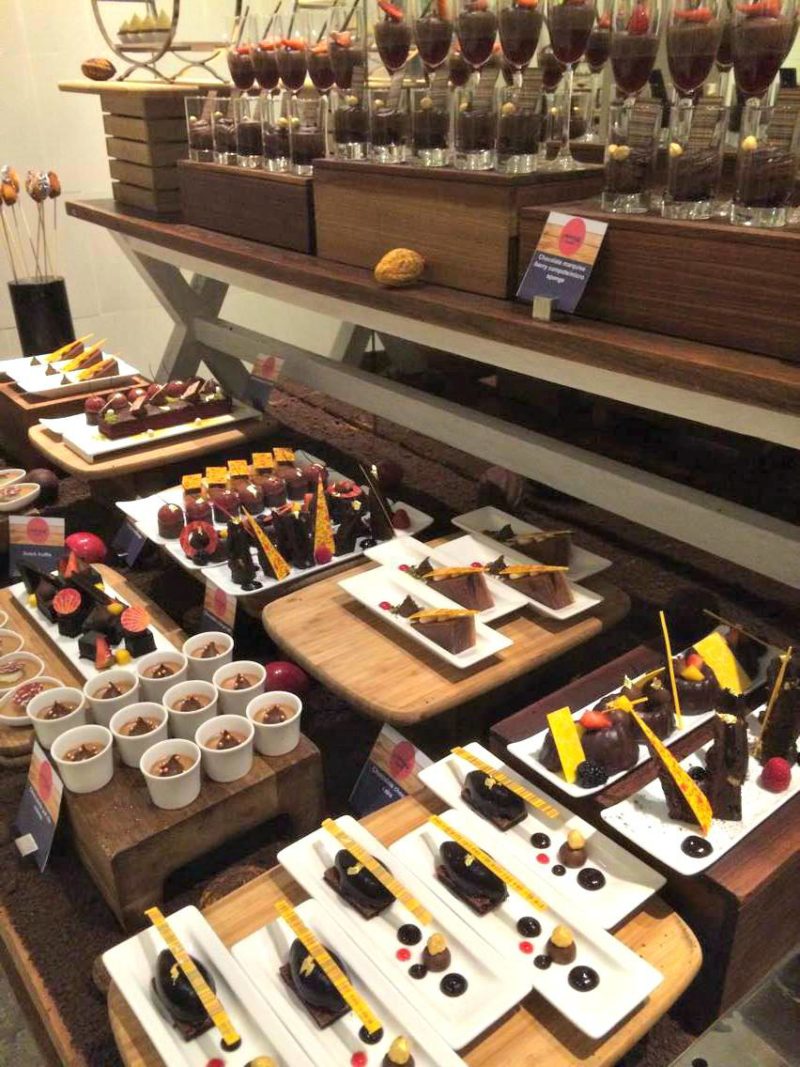 I was made to feel like a true Birthday Princess when the chef brought out a birthday cake with my name iced on to it. They made a real show of presenting me with it, and I was so pleased!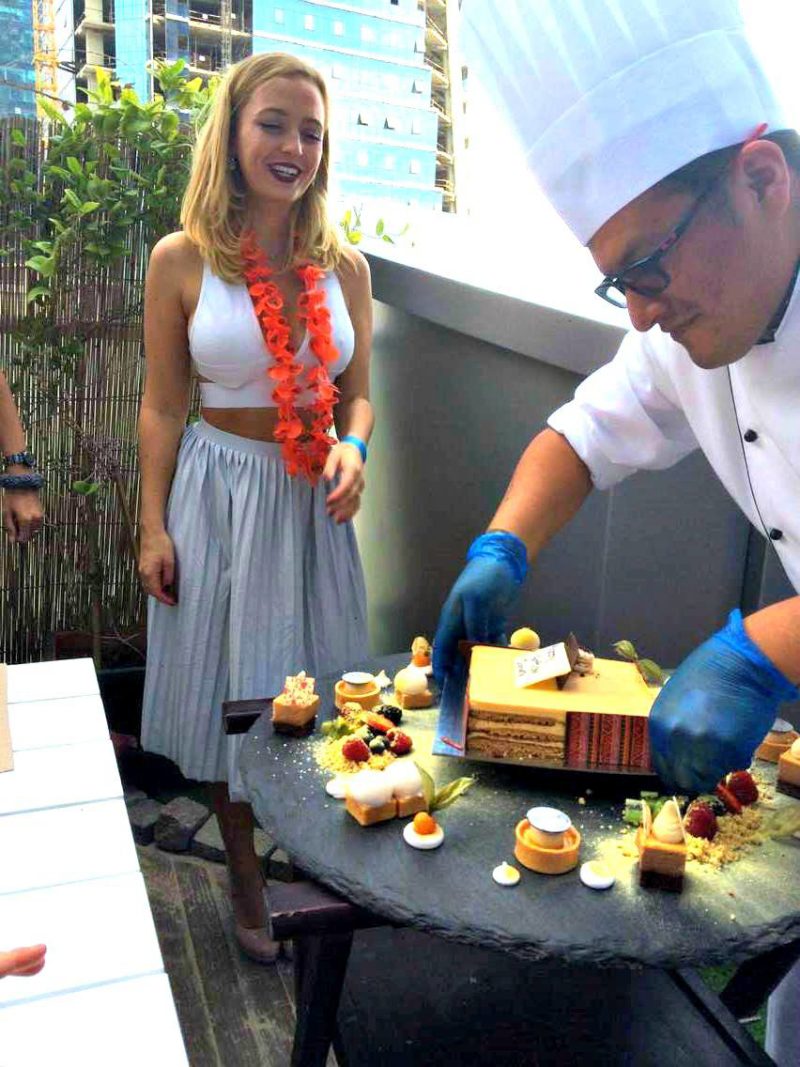 Here's me kissing the chef.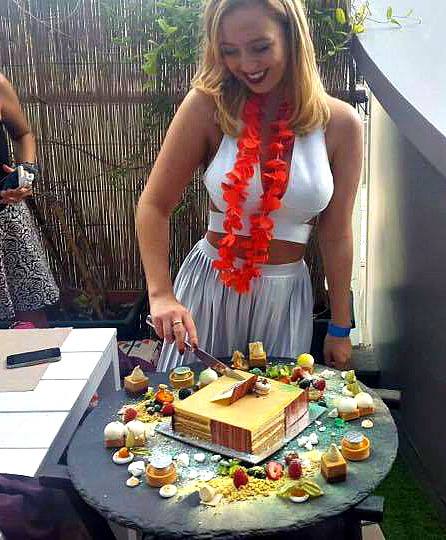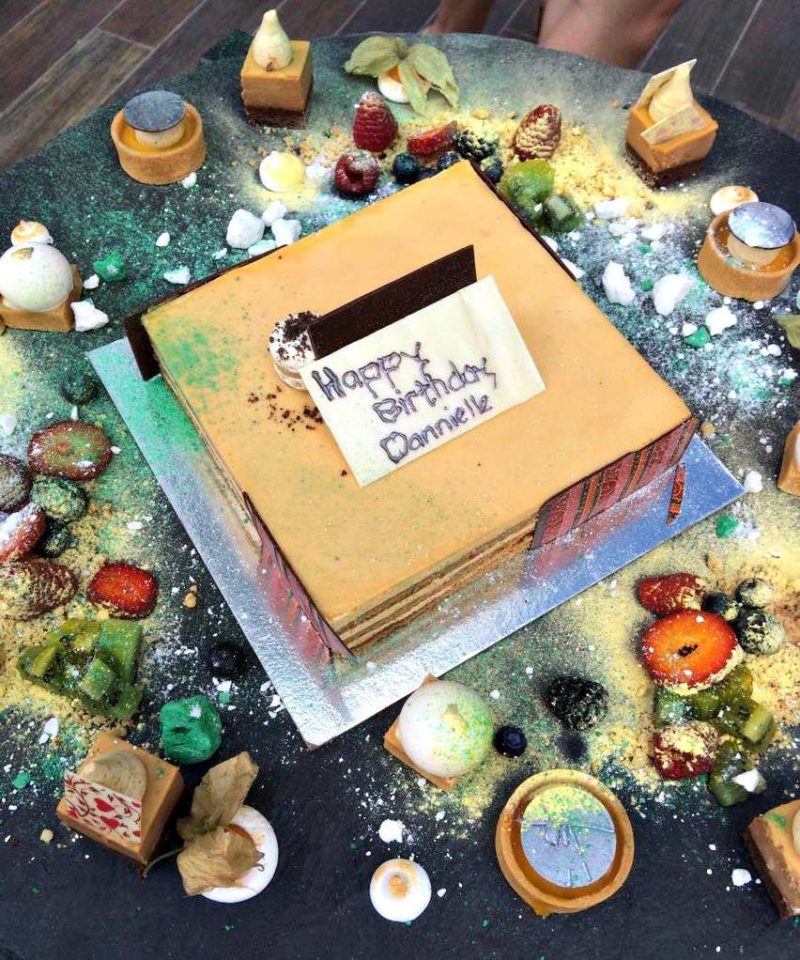 We already had a whole dessert room to satisfy our sweet teeth, so my friend picked the cake up the next day and donated it to one of the labourers' camps here in Dubai.
Drinks-wise, us thirsty Brits (plus two Danes, an Aussie and an Indonesian) weren't disappointed. There was a build-your-own Bloody Mary station for anyone feeling rough from the night before, and a Margarita station which I was all over – and I don't usually drink Margaritas. The Moscow Mule station was also popular and we had a fair few rounds of Jagerbombs and tequila shots. Somehow, I was fresh the next day!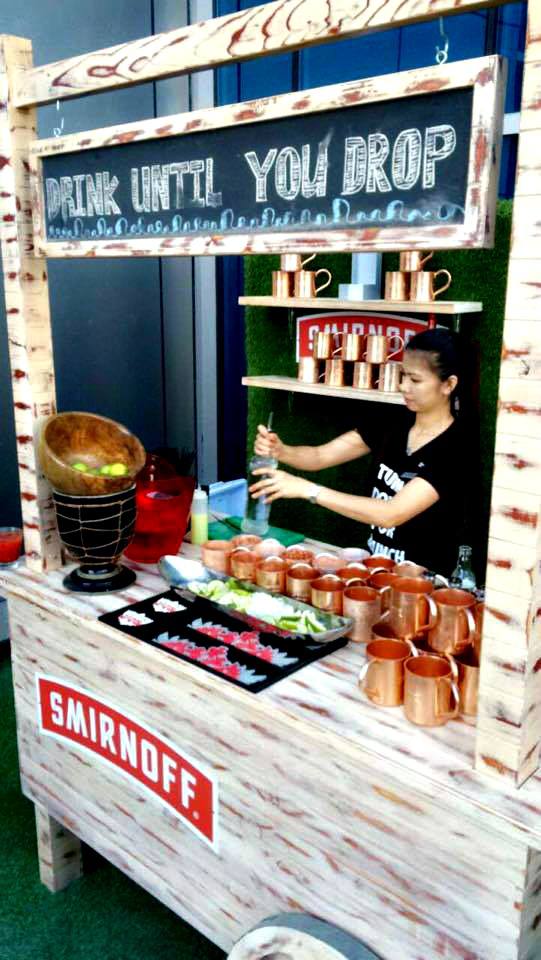 The staff at Garden had these amazing shirts on that said 'Turn down for brunch' which I NEED to get my hands on.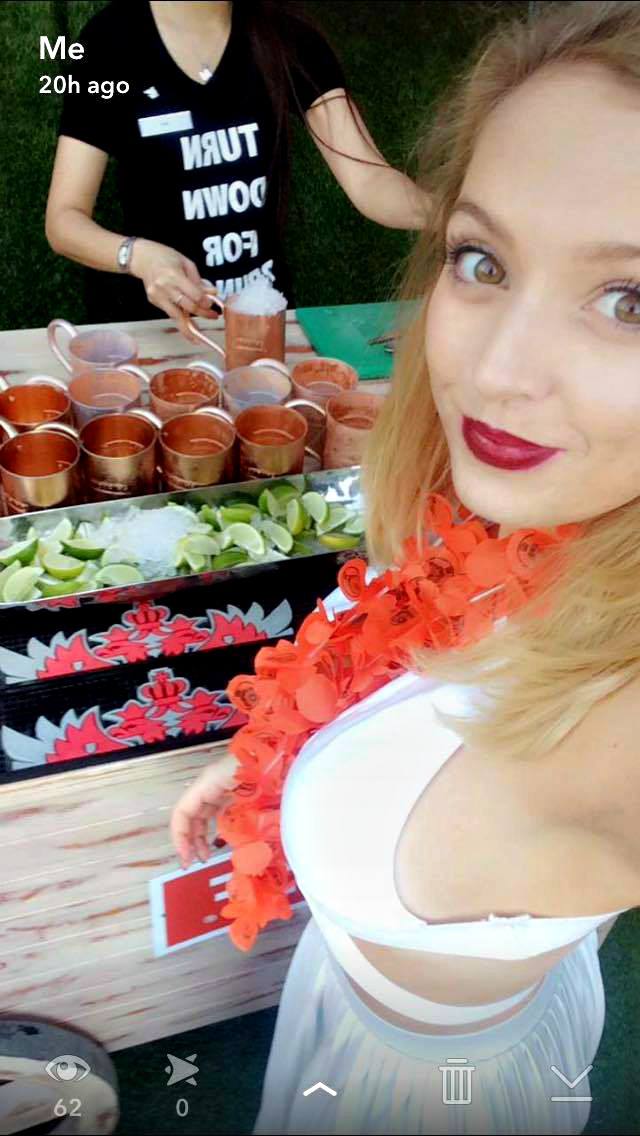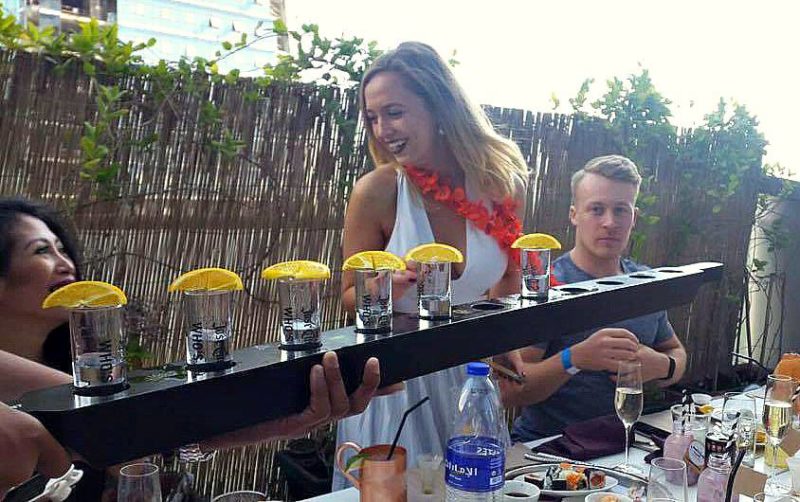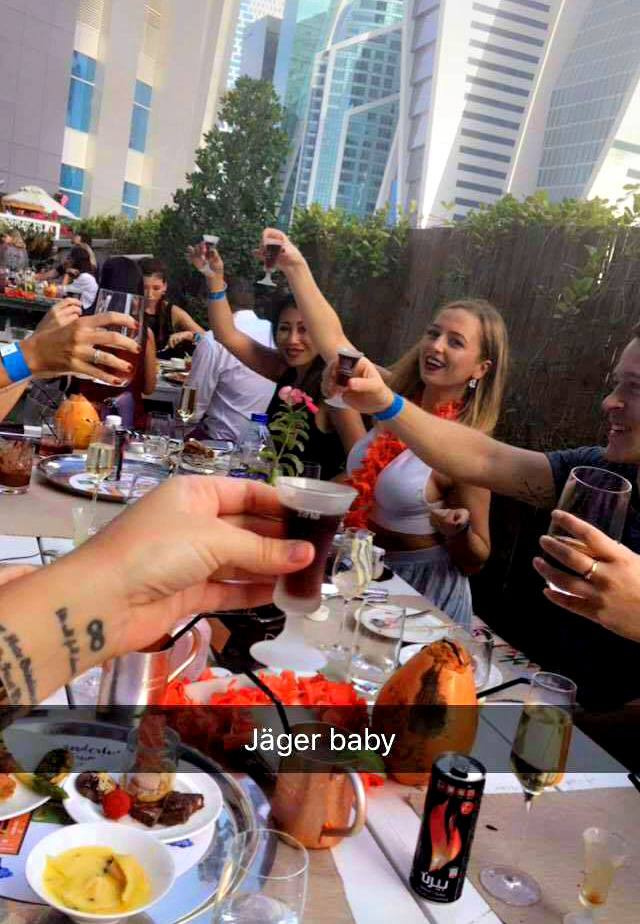 As usual, things spiralled out of control later in the day and my friend and I fell backwards over a couch we were dancing on. I mean, all good brunches end with someone getting concussion, right? There's no photographic evidence of our legs poking over the back of the sofa, thank God.
The Wanderlust brunch was the perfect way to celebrate my birthday!
I wrote a post about my feelings towards turning 25 while I was on the metro the other day, so I'll share that soon.
Don't forget, you can follow While I'm Young on Facebook, Twitter and Instagram for more Dubai life updates, jaunts around the world and more tales involving head injuries, hangovers and eating all the carbs. I promise the pictures are usually prettier – I just didn't want to NOT tell you about my birthday brunch.
For real-time updates on my antics, follow me on Snapchat. My username is dannielle-lily.