It's time for another Dubai life update
Things I've been doing lately: partying at Dusty's Departures brunch, stuffing my face at Truckers DXB and trip planning for the coming months.
Now that I've been here almost a year, I feel like a Dubai veteran, but I remember how worried I was about making friends when I arrived. With this in mind, I recently created a Facebook group just for women who are going through all the same things I did when I made the leap, with the hope of helping them and hopefully meeting some new gal pals.
Dubai Social Ladies has now gained a whole gang of members and I'm so pleased to have started something that makes the first few weeks of expat life in Dubai – or indeed the five-year expat slump – that little bit better. Girls have been pouring in, asking for advice, reaching out for coffees or Ladies Night companions and generally chatting about our experiences. Some of us figured it was time to do a proper meet-up and we chose Dusty's Departures Brunch to get to know each other.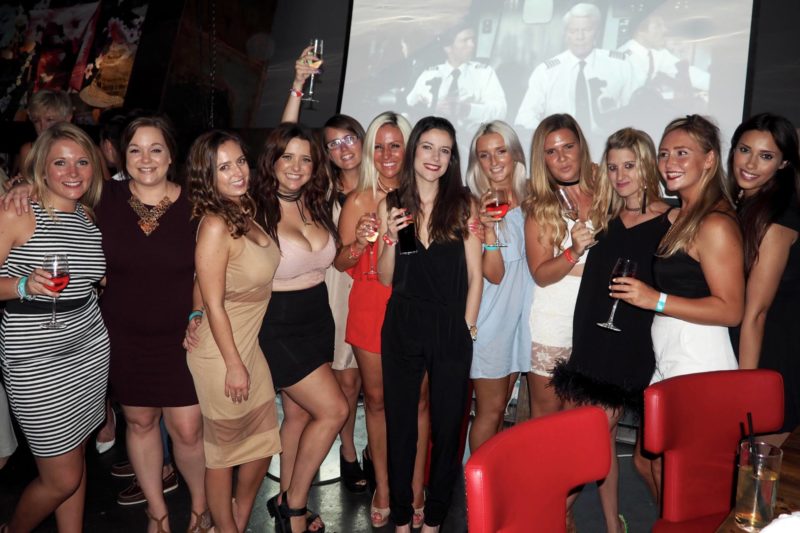 As much as I love my job at the world's best airline, I wasn't sure about spending my Friday at an airline themed brunch at Dusty's in DIFC. I mean, how would that work? Would I be made to take my heels off and be frisked on my way in? Would the food come on a little tray with compartments? Would I leave feeling groggy, dehydrated and out of sync with my surroundings?
Well, the last one kinda did happen, but it was nothing to do with altitude and a lot to do with alcohol consumption….
Departure's brunch with the girls
There's a sign stating the Brunch Rules at the entrance, which sets the tone for the whole day. No sulking is definitely my favourite rule.
You're given a 'boarding pass' along with your wristband which signals what kind of package you've signed up for (obviously, we went First Class for bottomless Prosecco). The smallish venue is packed later in the day and the waitresses are kitted out in red cabin crew uniforms, which is hilariously naff but kind of fun.
All of the girls who came were lovely! There were some familiar faces and some new ones, which was great, and we had so much fun chatting and laughing about the mistakes we'd made when we first moved to Dubai.
Our glasses were never empty because the waitresses were seriously on the ball, somehow managing to keep them topped up while we danced around the table and got to know each other.
The starters arrived almost immediately once we'd all arrived and they brought a few of each dish on the appetisers list. Mini burger sliders, lobster tacos, cheesy garlic bread, burrata, fish cakes, tempura prawns and tortilla chips momentarily distracted us from our chat.
By the time it came to ordering the mains we couldn't have cared less about what we were eating but I wanted to make the most of the fact I could order whatever I fancied (even like, two mains and five sides), so I got salmon with spinach and truffle fries. You know, all the stuff I'd deem to pricey to pay for otherwise. Well, I needed something to soak up all that fizz…
We eventually ordered some sort of fondue dessert but it was shunned in favour of the dance floor. The DJ was good, playing banger after banger and we spent the rest of brunch dancing like the basic bitches we are.
Things got messy.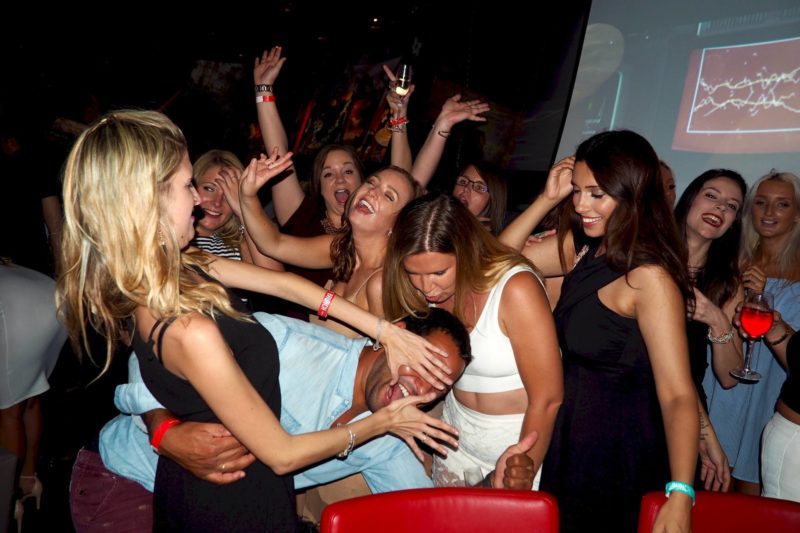 The standout part for me was the saxophone player who suddenly appeared and weaved his way through the crowds. I've been to other places where they've whipped out a jazzy man halfway through and I have to say, this is probably one of my top ten favourite things in the world.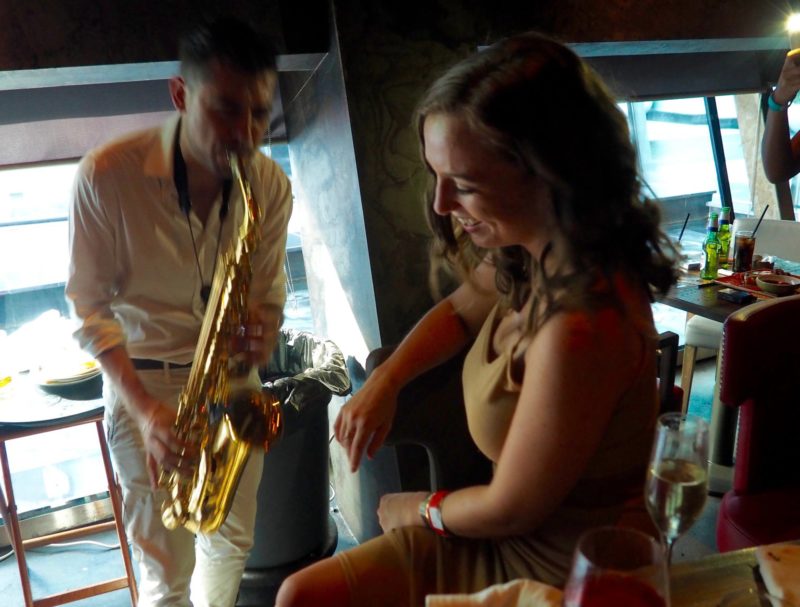 Drinking by day means early nights, and I woke up craving hangover food.
Truckers DXB
A few of us spent Saturday evening at Truckers DXB, a food truck event at Emirates Golf Club. It's so cool! Walking over the grass with the sweet, sweet smell of barbecued food filling the air, live music playing beneath a dark sky and a backdrop of the Marina skyline is such a lovely way to end the weekend.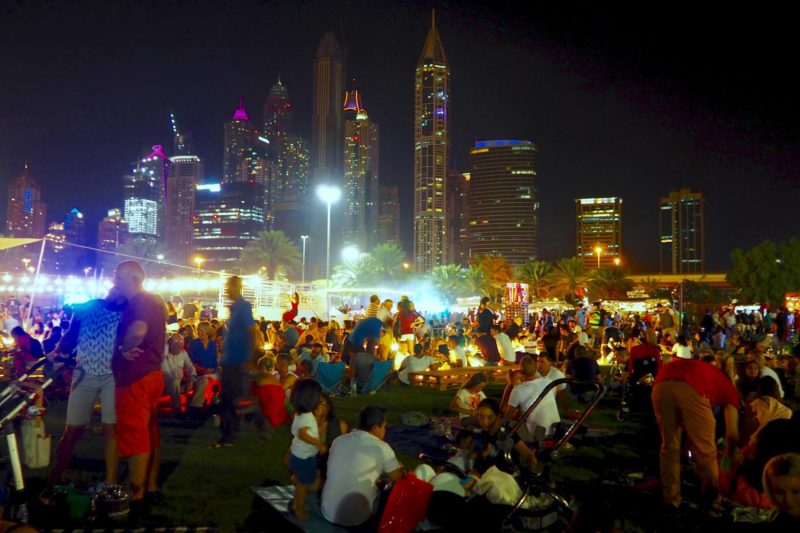 As well as loads of food trucks, there's also a kids play area that I kinda wanted to jump in to, lots of cute seating including hammocks and a little market, where I bought a one-of-a-kind vintage inspired summer dress from a boutique stall called Electric Rooms. All of their stuff is handmade using fabric imported from Bali and everything is cool AF.
Not a bad weekend in the desert! I loved the Departures Brunch so much that I dragged my colleagues there the week after (always a recipe for disaster), and I'm going to a house music festival in the desert this weekend so I have a feeling that I'll be making a pitstop at Truckers the day after.
You can follow my adventures in Dubai and beyond on Facebook, Instagram and Twitter and also get blow-by-blow updates on Snapchat. My username is dannielle-lily.
Shop our brunch look