It's been a busy month, both in my actual real life and on the blog and I feel like I've barely had a chance to reflect. That's why I love writing my monthly update posts – they force me to sit down and think about what I've achieved or learned in the past few weeks.
Amid the madness May brought, I've had some little moments of absolute contentment. I'm just so bloody happy with how my life looks right now, and I think we should celebrate those times. Times where everything is going even better for you than you planned and you have to stop and wonder, is this real?
As we've so cruelly been reminded in the UK recently, the world can be an ugly place, so I believe in acknowledging when it's being a bit kinder to you than usual.
My May highlights
I started the month in Isle of Man and to be honest, it was with great reluctance that I got on that flight back to Newcastle. Like all seaside destinations, my home is just beautiful when the sun shines and it makes it easy to forget that I spent the first 18 years of my life desperate to escape. I had to tear myself away.
After a short period of respite (aka eating Galaxy on my NEW sofa while watching PLL), I was off on another adventure!
Bucharest
I was invited to #ExperienceBucharest, a gathering of the world's top travel influencers to discuss how travel brands and local tourism boards could work with us to shift perceptions of lesser loved destinations. The conference was amazing and I had a few moments of girl fandom at being in a room with some of my favourite travel bloggers. Like, literally went red and stood staring at my wine glass searching for something intelligent to say when I was approached. Keep it breezy, Dannielle.
Romanians are aware that they're victims of negative stereotyping in some parts of the world, and Experience Bucharest showed me that the country has a lot to offer, and that stereotypes are almost always a load of crap.
Unfortunately I dropped and smashed my phone while going through security at Stansted so the trip got off to an anxious, sweaty start. Thankfully, Bucharest had cheap phone geek shops and I got it fixed on my first day. The timing couldn't have been worse though, because I didn't get to tweet during the conference.
I was put up by The Intercontinental and the view from my room wasn't too shabby! Neither was the breakfast, so definitely check it out if you're in the Romanian capital and it fits your budget. Bucharest is such a cool city, and I'll be sharing some posts with plenty of pics over the next few weeks.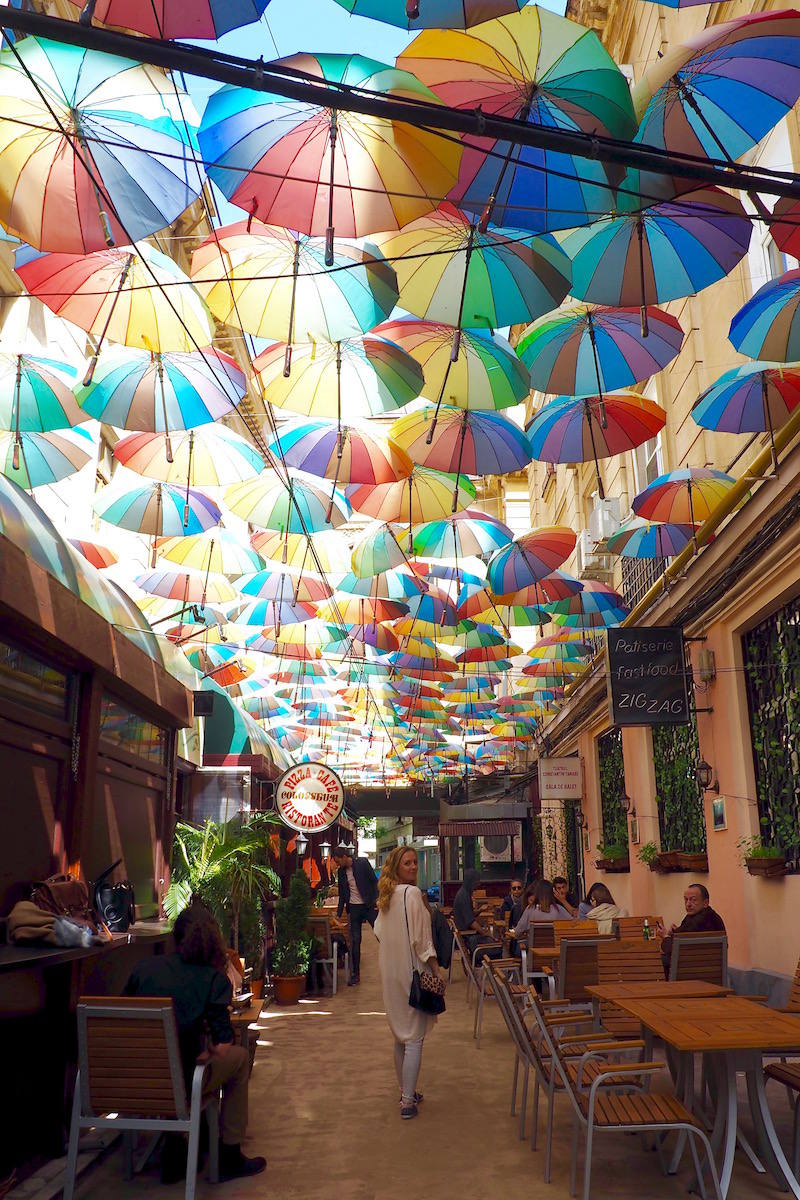 I literally had one night at home in Sunderland before I had to travel back down to Stansted for a 6am flight to Benidorm. I was going on a blogger trip with icelolly.com and was very excited to meet some more bloggers after all the fun I had in Bucharest.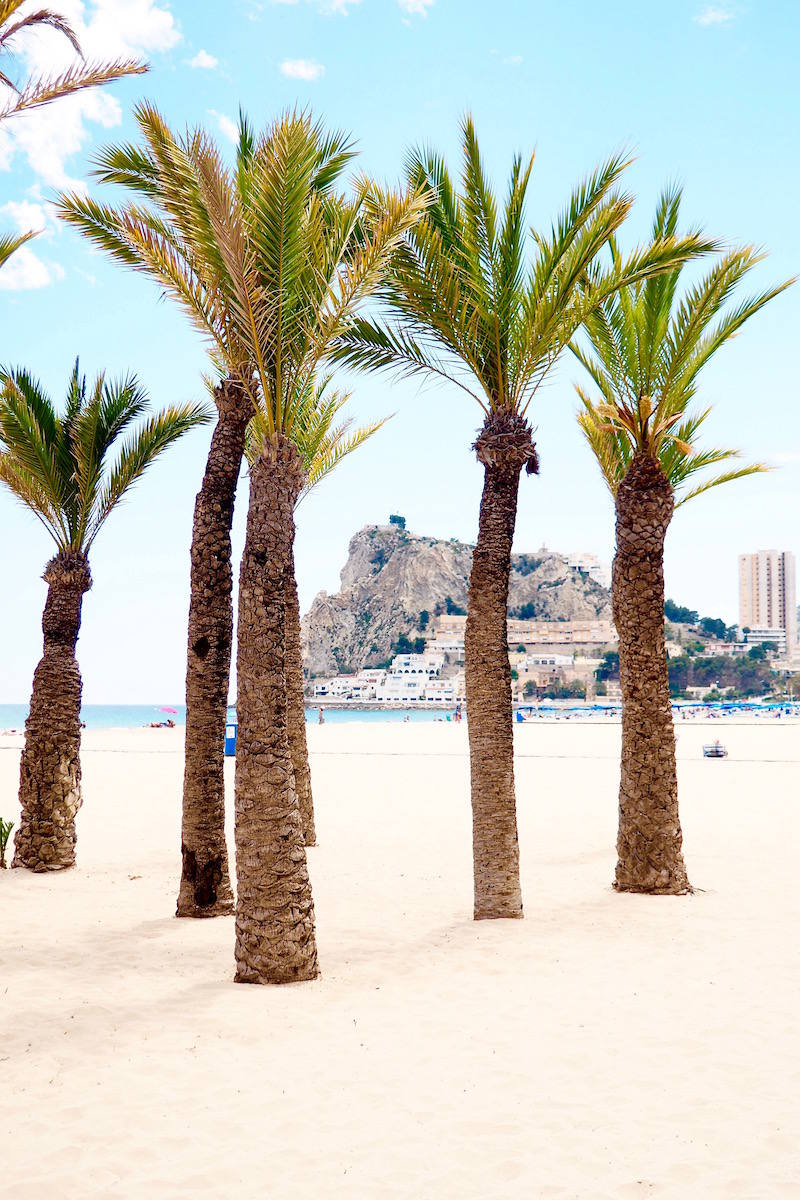 Apparently I have some kind of phone curse whenever I'm in Stansted Airport, because I dropped my phone down the loo when I got there. Obviously my first thought was getting it into a bowl of dry rice, but of course no shops near the airport sell rice. Cut to me sat in a gross hotel room with my phone chilling in a huge bag of cat litter, the only other absorbent thing I could see, wondering how the f*ck I've got this far in life. And yes, I checked in to the hotel carrying the cat litter.
You could not make it up, could ya?
Anyway, the trip itself was fab and I was really surprised that it's possible to have an 'alternative' holiday in Benidorm. As well as plenty of sporty activities that challenged me (I'm a certified wuss but it turns out jet skiing is fun), we ate some amazing food and had plenty of giggles.
I came back to Sunderland and spent a ridiculous amount of time choosing prints for my living room that say… this is a chic lady's house but also a man lives here, trying to become green-fingered (our garden is in desperate need of some love, but I might have to invite my Dad to sort it out) and sitting in the sun when I should have been inside working. I took time out from that hectic schedule to treat myself and my friend Shannon to a spa day at Seaham Hall's Serenity Spa, one of my fave spots in the North East.
What have I become?!
A word about Manchester
Like everyone in the UK, I was completely shaken by the Manchester attack.  Those innocent children went to see their idol with no idea it would be their last song, and it's just horrifying. I can't begin to imagine what the victims' families are dealing with right now. What's going on in the world is horrendous and all we can do is keep travelling, keep going to gigs and keep living our lives to the fullest.
Of course I know that evil has struck across the world but the fact that this happened 'up North' has made terrorism feel much closer to home. In fact, this is the first time I've ever wondered whether I should cancel a trip because of it – but that would be letting those b*stards win, wouldn't it?
So I'm going.
Today I'm off to Puglia, Italy on a press trip! I'm actually taking over the lovely Emily Luxton's social media accounts while I'm there – you can follow her on Instagram and Twitter – but I will of course post some snaps on my own Instagram too. I don't really know what to expect from this trip, so it's bound to be a fun one.
As always, thank you for following my adventures and for all of your support. Let me know what you'd like to see more of in the comments, and subscribe to make sure you never miss a post. I'm focusing a lot more on my Youtube channel now that I have the time to put videos together with all my footage from the past year or so, so please subscribe!
Peace, love and passport stamps xx