To celebrate the British Summer's arrival last week, Tom's cousin Shannon and I threw on our swimsuits and went to spend the day at the Serenity Spa at Seaham Hall Hotel. Tom and I stayed at Seaham Hall before I moved to Dubai and it's probably my favourite hotel in the North East, so I was excited to revisit their lovely spa for a day of relaxation.
Our spa day at Seaham Hall's Serenity Spa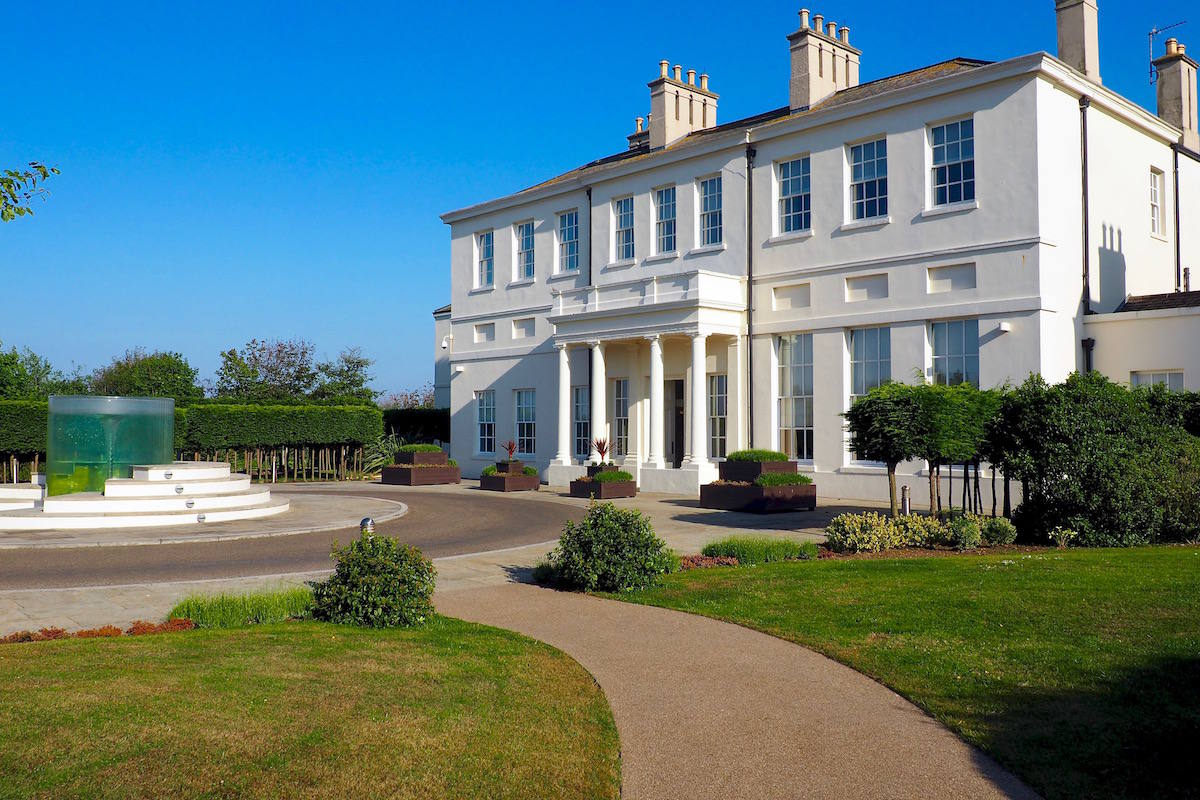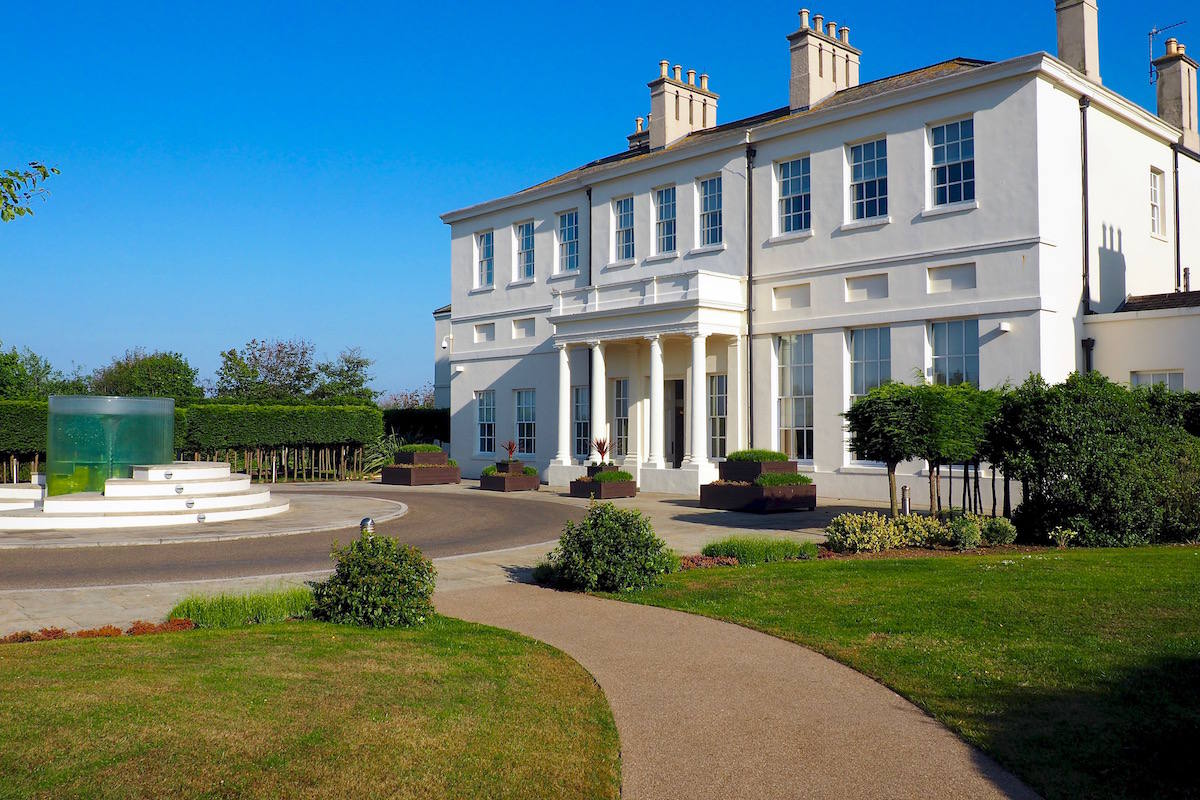 After my back-to-back trips to Bucharest and Benidorm, I was definitely in need of some girly pamper time. We were there to review the Indian Summer Spa Day package, which includes a two course lunch in Ozone restaurant, a 60 minute Sundari Abhyanga Massage or Prescriptive Facial  and access to the spa from 9am – 5pm. I chose the facial because as I've mentioned, my skin is still slowly recovering from what will always be known as My Year With Acne. It can use all the help it can get.
We were greeted with refreshing glasses of homemade lemonade and warm smiles, then I filled in an extensive questionnaire about my health and skin issues which the therapist uses to determine which products will best suit your skin's needs. After a quick tour of the spa facilities, we slipped in to fluffy white robes and headed to the relaxation area.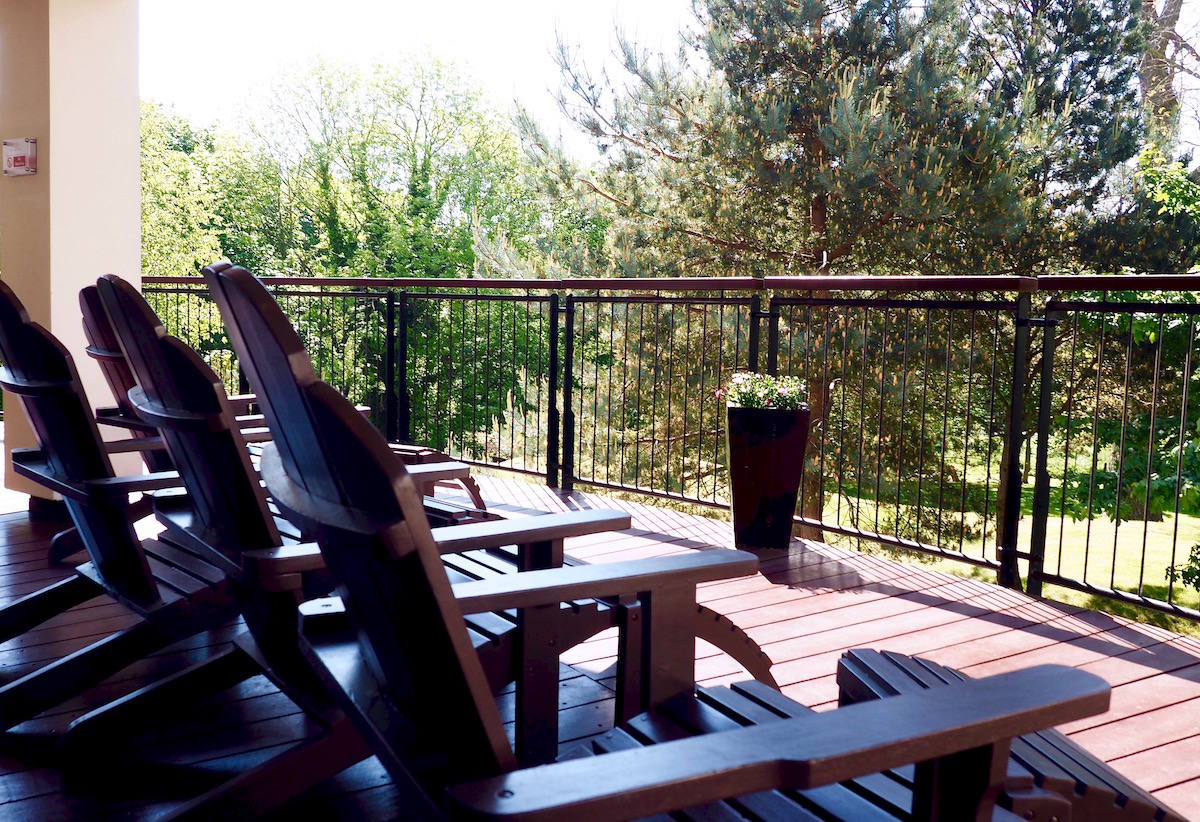 I believe a spa should delight and soothe every one of your senses, and Serenity Spa does that with calming music, scents and ambient lighting. I could have been back in Thailand.
My therapist for the hour was Tisha, a lovely lady from Chiang Mai in Northern Thailand. We swapped stories about our love for the city as I sank my feet into a fragrant foot bath, then Tisha asked a few more questions about my skincare routing before leaving me to get comfortable.
As soon as my facial started, I asked myself why I don't get these treatments more regularly. Having a stranger touch your face shouldn't be relaxing, but it really is. After thorough cleansing and exfoliating, Tisha applied a Ytsara clay mask with bamboo tears, which control excess oils, fight acne and reduce pore size and blemishes. While the mask worked its magic, I was treated to a stress-relieving head and shoulder massage with coconut oil, focusing on pressure points correlating to the Chakras. Tisha also worked a stubborn knot out of my shoulder.
Having an expert pay proper attention to your skin really makes you realise just how much you neglect it, and I've vowed to at least try to pencil in monthly facials from now on.
I stumbled out of that treatment room feeling like I'd just been reborn. Shannon couldn't believe how soft my skin felt (yes, I forced her to touch it) and how radiant it felt. Like last time, I was given some handwritten notes with skincare tips. It seems I need to start actually using that toner that's lurking in a drawer and stop being scared of exfoliator.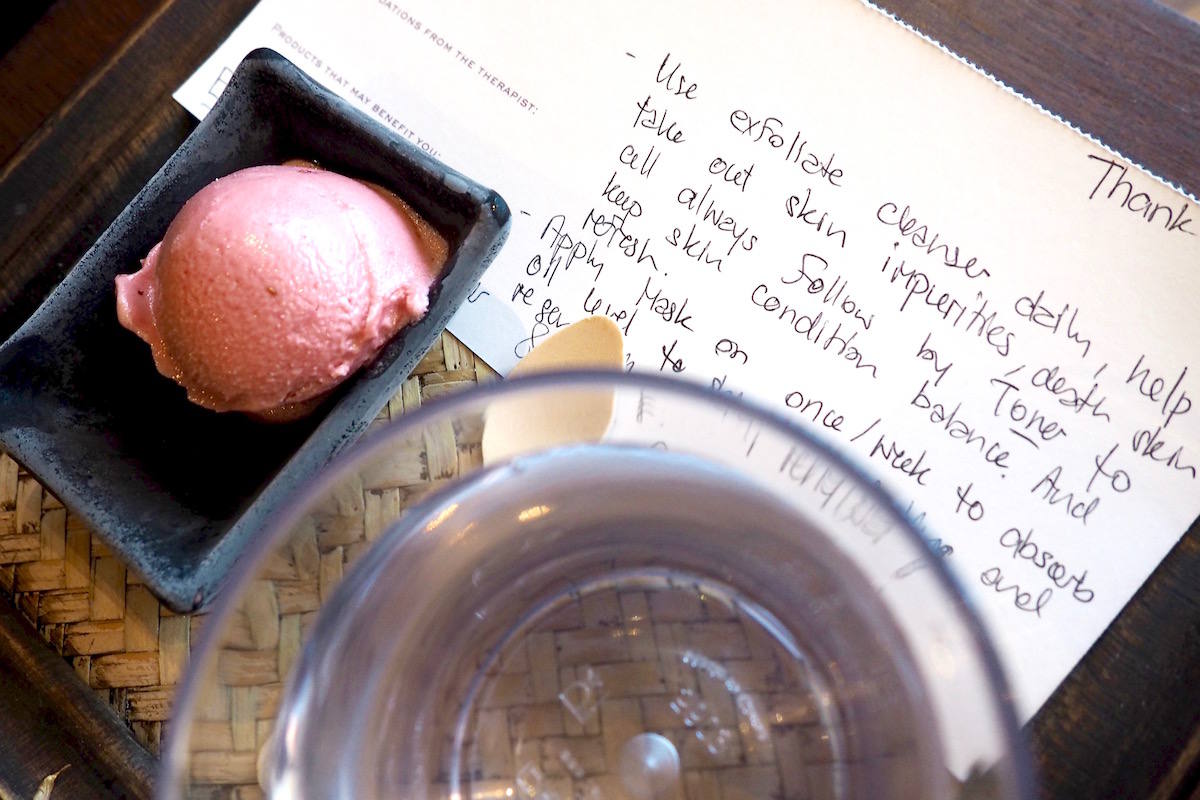 We ate handfuls of nuts and sipped water on the sun terrace, then dragged ourselves away from our little sun trap and took our seats at Ozone restaurant.
Dining alfresco is one of my favourite things in the world!
To start, we ordered a sharing platter with fragrant steamed thai fish cakes, duck and vegetable spring rolls and chicken satay skewers. Everything was packed with flavour and the duck spring rolls did not scrimp on the duck.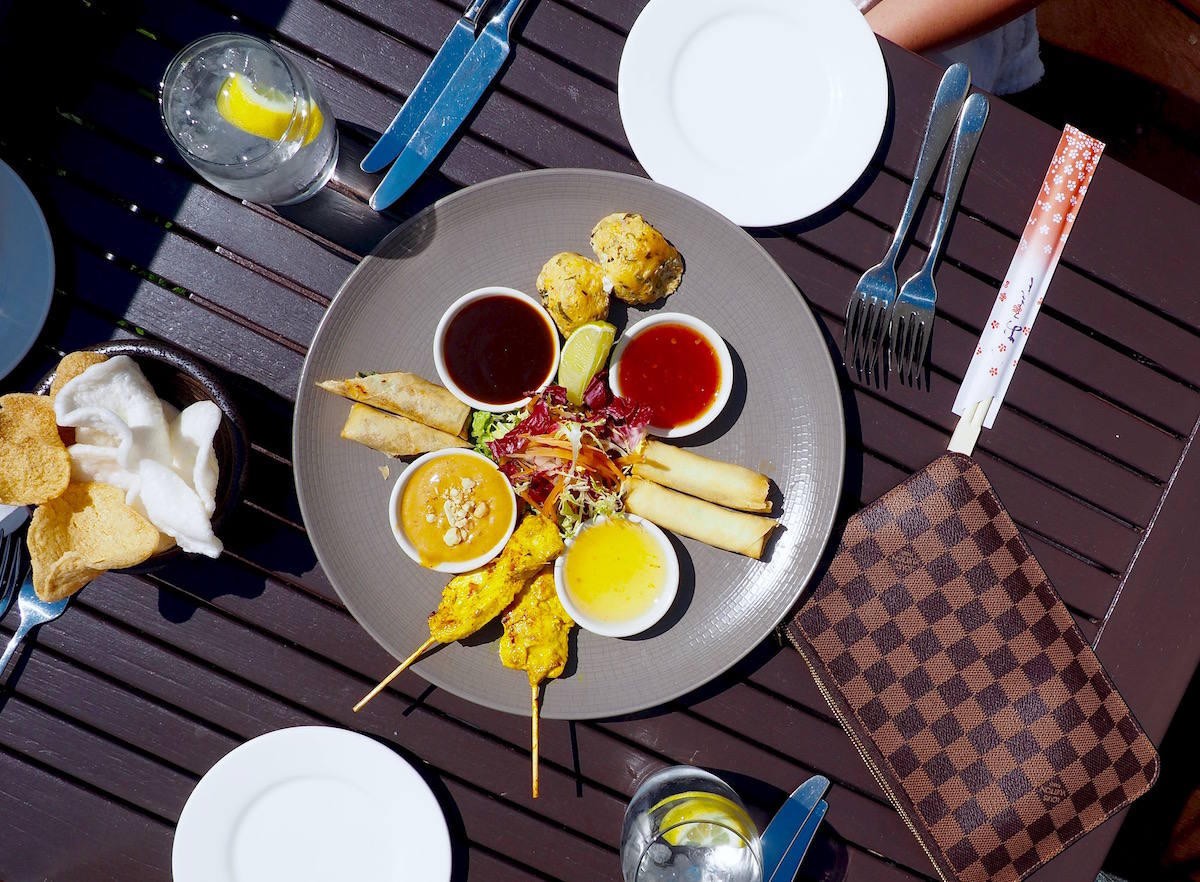 For our main courses, Shannon went for the prawn pad thai (I'd had it last time and urged her to get it because it was unreal) and I ordered prawn stirfry with Szechuan sauce and noodles.
The food was fresh, colourful and tasty without being too heavy – perfect nourishment for our virtuous day of well-being. I tend to judge how good a restaurant is by how big their prawns are and if we're going by that measurement, Ozone can move to top of the leaderboard.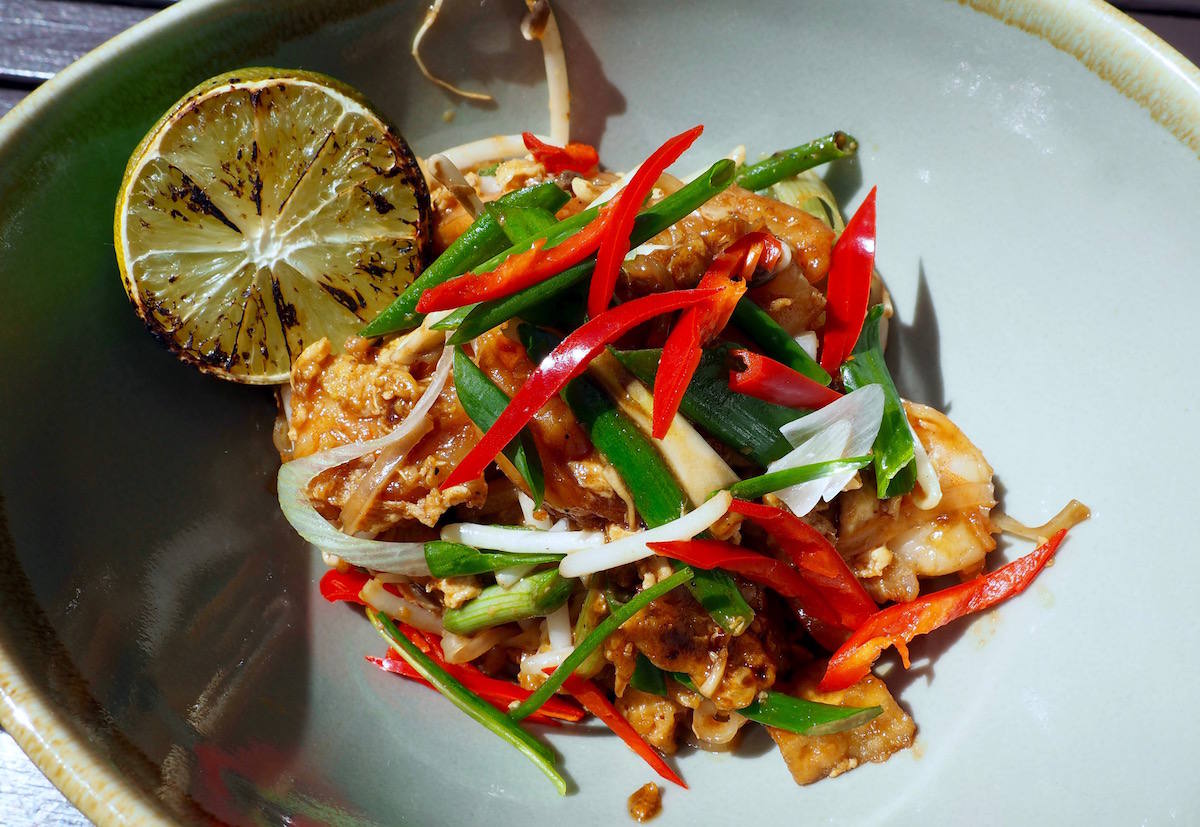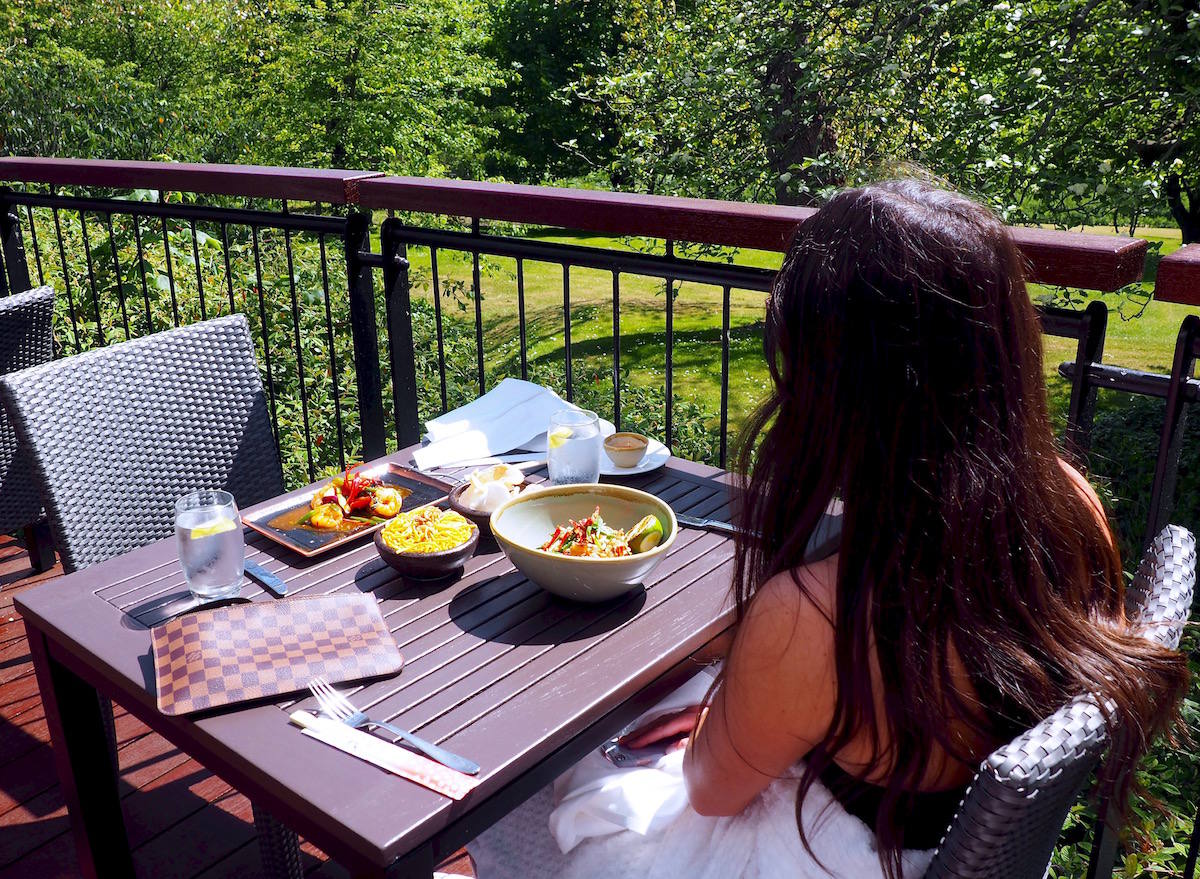 After our leisurely lunch we spent some time in the Hamman, Steam Room and freezing cold plunge pools. Well, I didn't spend all that much time in the icy plunge pools…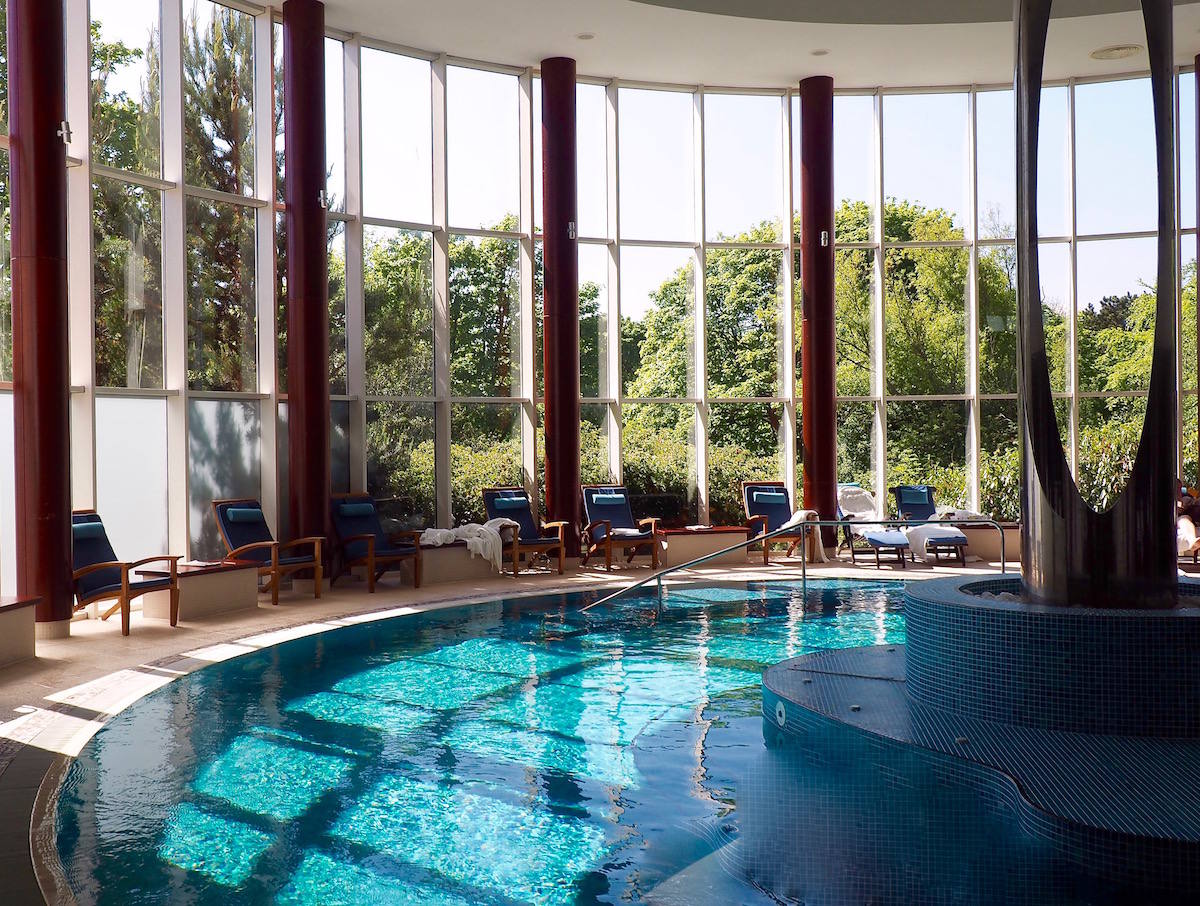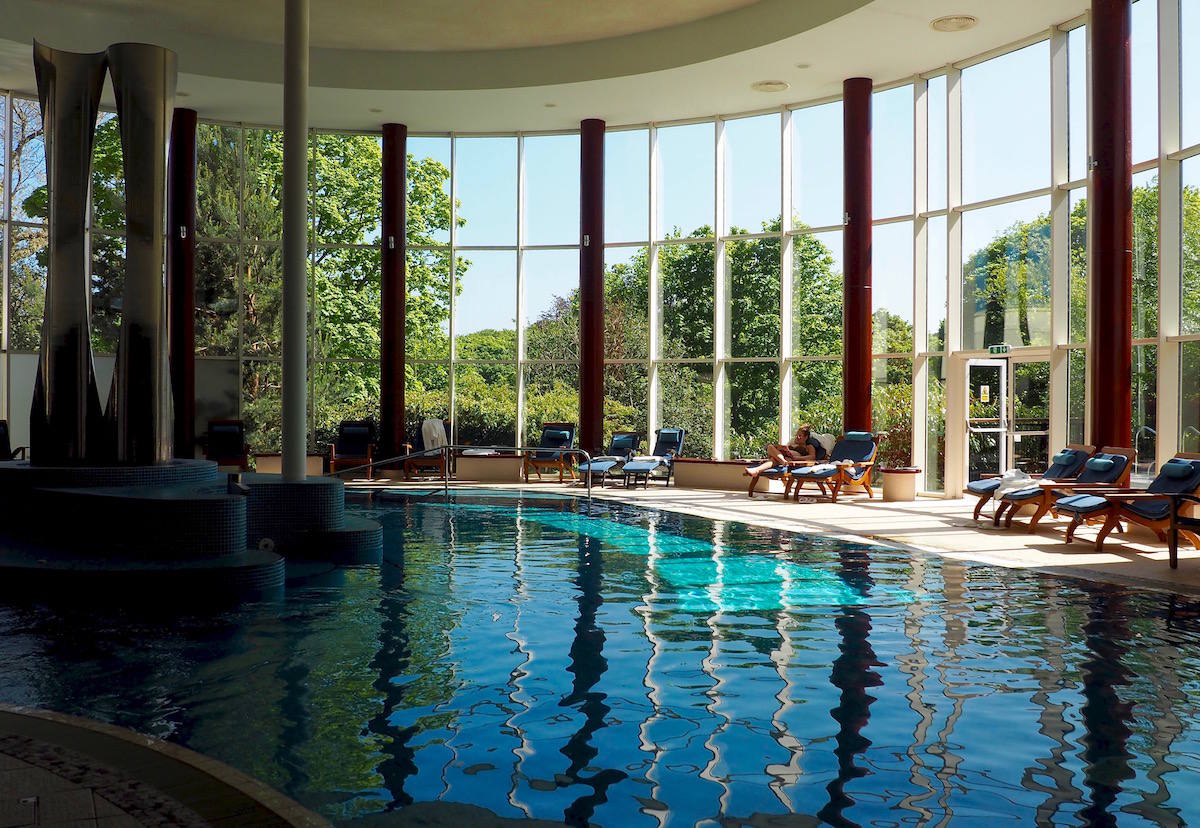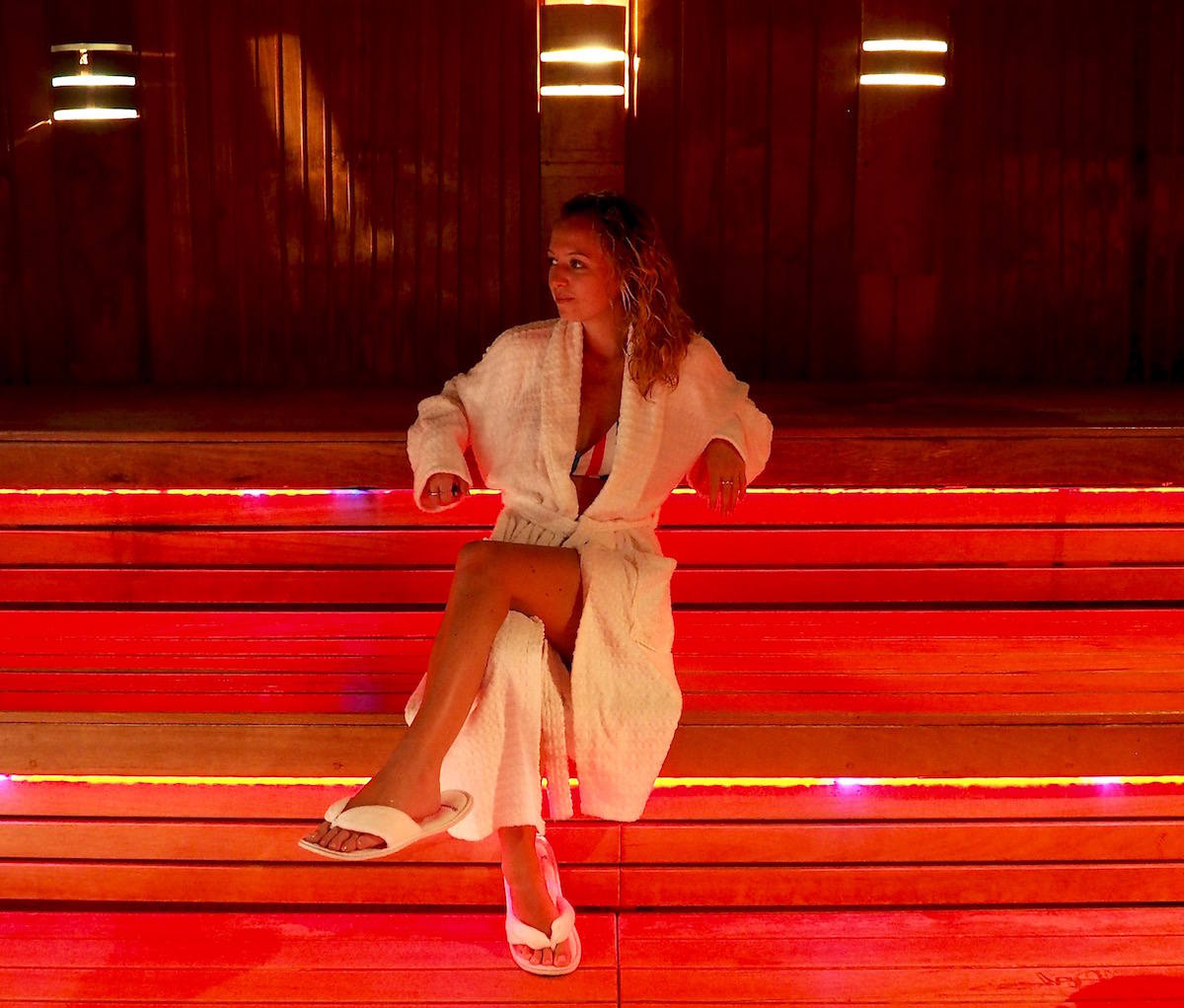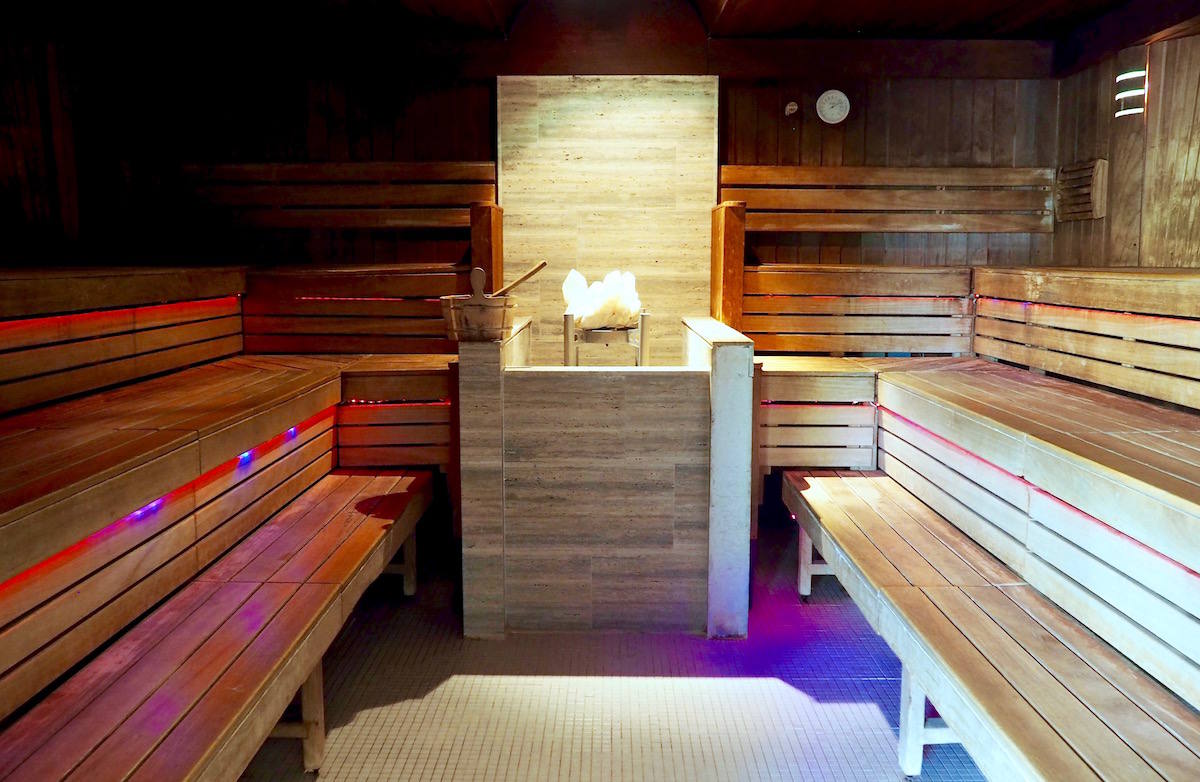 Being a weekday, Serenity Spa was quiet so we didn't feel bad about acting like big kids in the jacuzzi pool.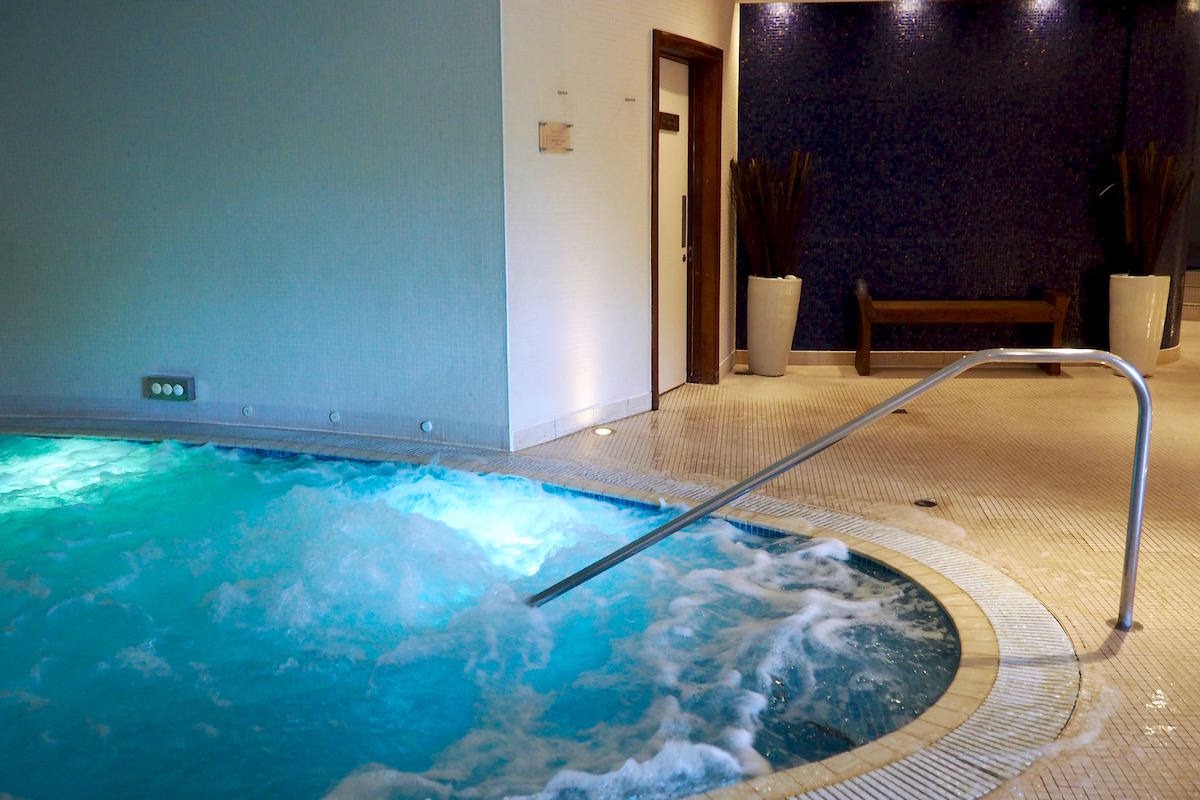 We spent most of our day sat in the outdoor hot tubs putting the world to rights. It was so therapeutic!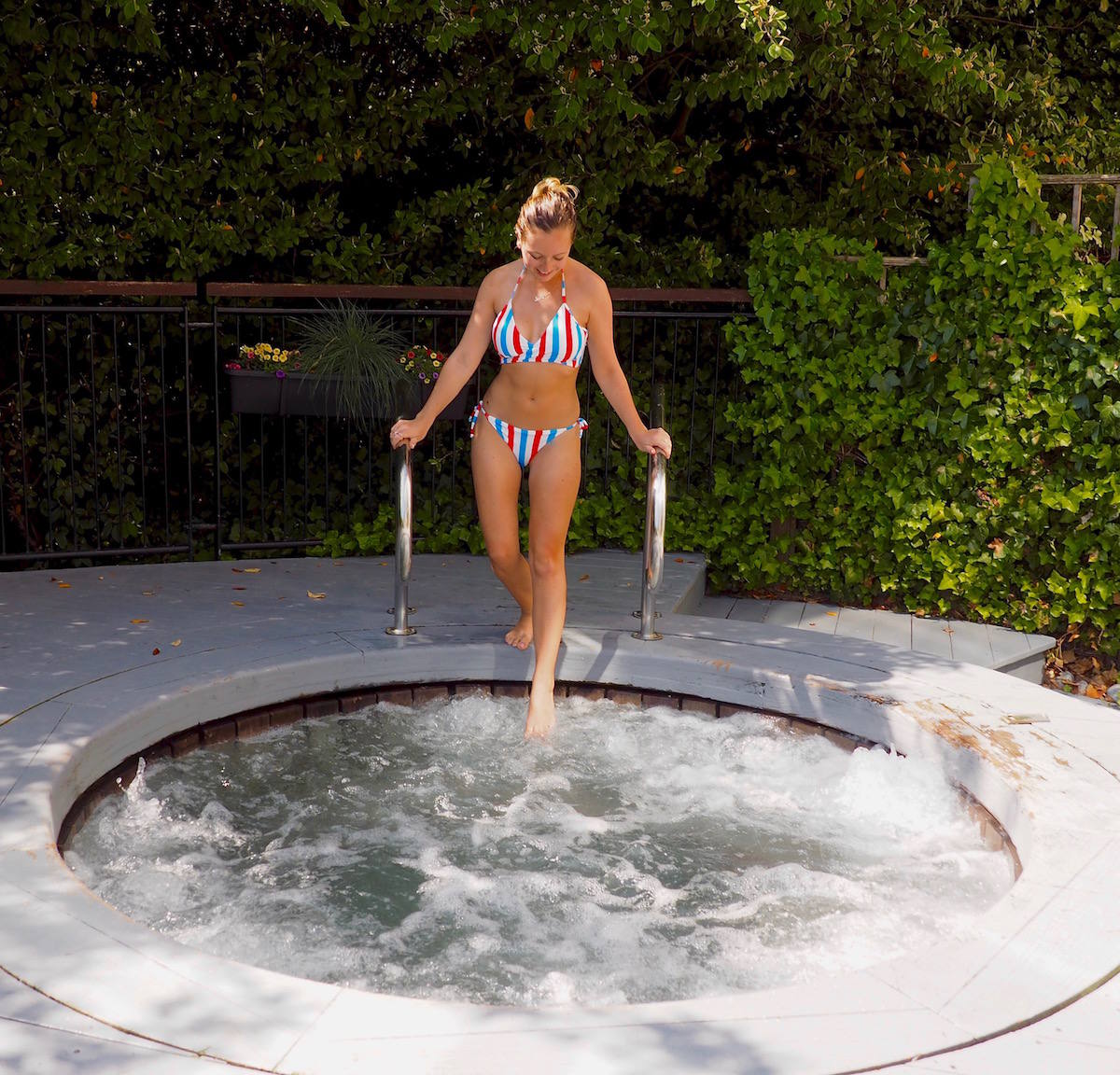 This is why I'll always come back to Seaham Hall – the staff are super friendly and welcoming, the spa treatments always leave me feeling like I'm floating on air and the surrounds are just beautiful. If you're in the North East and are looking to treat someone or just want to treat yourself, this is the place to come. I'm actually considering becoming a member and booking in for monthly facials now. Well, you have to look after yourself!
To see more of my adventures in the North East and beyond, please follow While I'm Young on Facebook, Twitter and Instagram. You can also subscribe to make sure you never miss a post.
All photographs were taken on my Olympus Pen E-PL7.
We were guests of Serenity Spa but all opinions are, as always, my own.