No really, I'm actually moving to Dubai
I still can't quite believe I'm typing these words. But yeah, my life and my blog are about to get a Middle Eastern theme because I'M MOVING TO DUBAI.
If you follow me on Twitter or you're a fan of my Facebook page, you'll know I was being a bit cloak and dagger about why I was in Dubai for a day recently. The truth, I'm relieved to finally be able to announce, is that I was there for a job interview.
Here's me looking all glossy while I sh*t myself about what I'm about to do.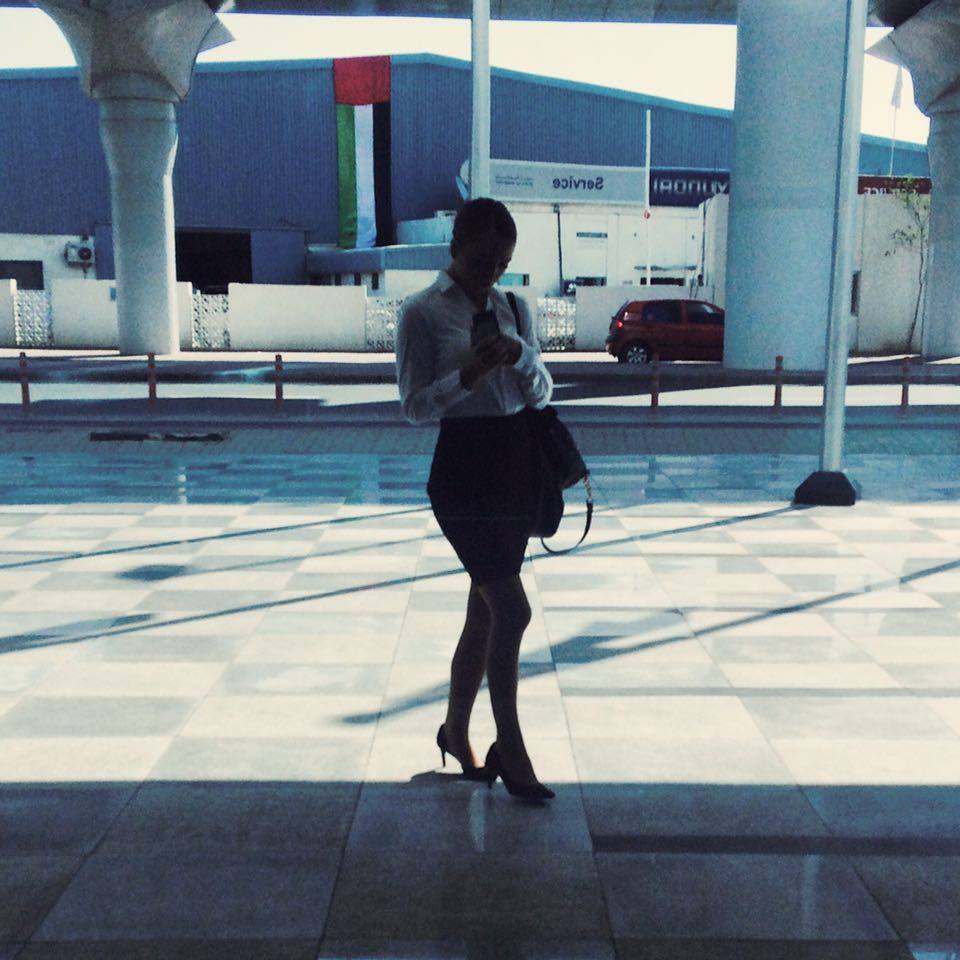 You know when you think that life is pretty much sorted and then something comes along and pulls the rug from under you? Yeah, that's exactly what happened to me. And I kinda think that having your life turned upside down every once in a while is a good thing.
Why redundancy may just be the best thing that's ever happened to me
I had my Digital Marketing job and I was settling into life in the North East. Then, I was made redundant. Not just me, the whole office. For some reason, I felt incredibly calm about the bombshell. I just kind of knew that I was going to be okay.
Hello unemployment, Jeremy Kyle and blogging alll day errryday.
Or so I thought. The sweet freedom of being jobless lasted a whole three days, because I landed another amazing job in the heart of Newcastle. I started immediately. I was really happy about it, because I knew it was an excellent career choice. I want to build upon my existing SEO skills, immerse myself in creating content for brands and gain more PR experience. There was no better place to do it.
When moving to Dubai became a real thing, I was completely torn. Aside from my personal life, I knew I'd be leaving a good professional gig to pursue this.
So how did I get a job in Dubai?
Right before I was handed my redundancy cheque (oh hi free money), I was approached by a huge international brand. They're building a new digital team in Dubai, and they want me in it. Am I interested?
Uh, what? I honestly thought it was a prank and some nasty pasty from the past was out to humiliate me. But after extensive research (read: LinkedIn snooping, the professional version of Insta-stalking), I realised it was all real. Before I knew it, I was on a plane to Dubai for an interview at the company's HQ. Oh, and I flew Business Class, so that was pretty bloody cool.
I'm not going to tell you which amazing company I'll be working for in case I'm not supposed to – but I will say I hugely admire them, they're one of the best companies in the world to be employed by, and there's an element of travel involved that makes me feel a bit sick with excitement.
Just go with it
I start in January. I never would have envisioned myself moving to Dubai in 2016, but that's what's about to happen. To be honest, it's not a place that has ever particularly appealed to me. However, I hate cold winters and I've always dreamed of flitting away to a warmer climate, so I have a feeling that me and Dubai are going to get on just fine.
The stars aligned for me to make this happen. That's the only way I can comprehend the turn life has taken. I didn't go looking for this adventure – it came to me. It banged on my door and demanded my attention. I know it's my hard work that attracted this opportunity, but I feel like this isn't on me – it's down to fate.
This must be meant to be.
I read a quote recently that has encouraged me to just put faith in whatever the universe seems to be conspiring for me. It was something about how, when your world is turning upside down – you shouldn't stress. Because how do you know you won't like the other side better?
A non-comprehensive list of things I'm worried about as I prepare to move to Dubai
Where will I live?
How will I handle the heat in June?
What if I get lost all the time?
Will anyone be nice to me?
Will the job be as good as it seems?
Will I get homesick?
Will the cost of living be ridiculous?
Will I actually be able to spend my weekends at the beach?
Will my family be able to visit?
Will all the general admin involved with moving abroad make me so anxious that I change my mind?
Where will I buy groceries?
How is living in a hot, Muslim country going to affect my wardrobe choices?
What if I come back and my life in the UK has fallen apart?
I could totally go on but you get the gist. I'll share my findings once I'm out there.
So, what's the crack with my blog?
Obviously, there's going to be a huge focus on expat life in Dubai on While I'm Young next year. I hope to share what I'm sure will be some ridiculous accounts of acclimatizing, finding the best brunches and (hopefully, please God), making friends.
Of course, I'll be taking every opportunity to travel from my handy Middle Eastern location. The word 'opportunity' has been popping up a lot lately. I've always said that While I'm Young is about taking every opportunity life offers you, and that's exactly what I'm trying to do. I could never turn down Dubai. And really, while I'm young and skinny(ish) is the prime time to go on such an adventure.
Wish me luck! I hope you'll come along for the ride.
Follow the Middle Eastern adventure on Facebook, Twitter, Instagram and Pinterest. Would you move to Dubai? Have you been? Leave me a comment!