Single solo female in Dubai: my first time solo!
I just got back from a crazy trip to Dubai and I'm still reeling (mainly because I drank 5000 Breakfast Martinis on the flight home). I was flown out Business Class on a secret mission and explored the city alone in the 24 hours I had spare. I was nervous because I haven't done many solo trips, but I didn't feel threatened or unsafe once. Instead, I found that the city is wonderfully designed for people to feel safe, and that nothing is as scary as people who haven't done it will tell you it is.
Travelling to the Middle East at a time of terror
After the horrific Paris attacks on 13th November and the ongoing atrocities around the world, people have understandably gotten nervous about travelling. Tunisia and Egypt's tourism trade is practically nonexistent now, and it seems it will take a long time for these countries to recover – both from emotional scars and the negative impact their economies are suffering in the wake of recent events there.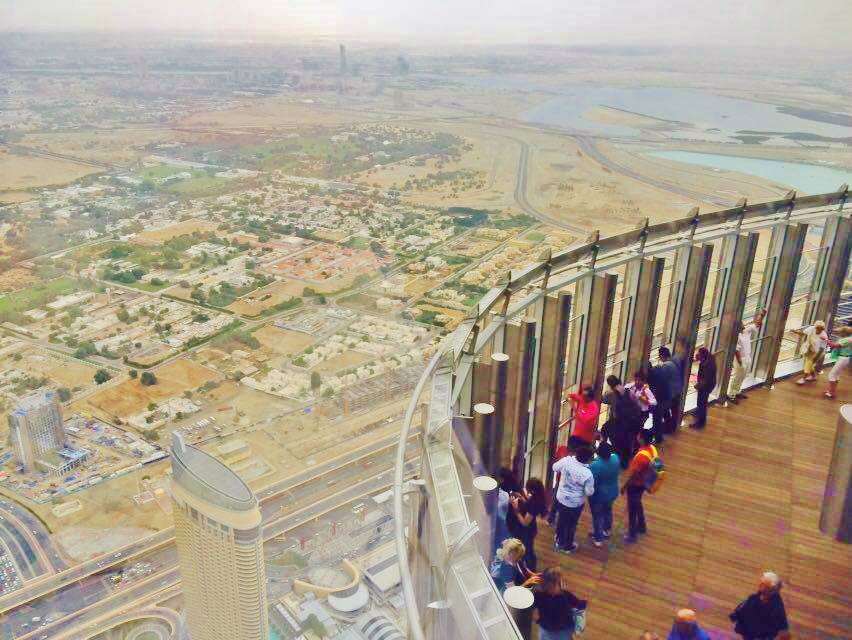 It's often conveniently forgotten that Dubai is close to Iran and other trouble-stricken countries, but while the world is quaking, the UAE's government's efforts to brush over this fact aren't working. Airports are strange places at the moment. I couldn't help but notice the cancelled flights on the departures board, and the all too frequent loudspeaker announcements warning travellers to report unattended packages.
Regardless, I didn't feel like I should turn down a trip to Dubai because of recent events. It's important to remember that disaster can happen anywhere, at any time. In fact, when my taxi driver asked me, "Aren't you scared to travel with everything that's going on in the world, pet?" I replied, "Aren't you scared you'll crash this taxi tomorrow?"
Perspective, people.
We cannot let extremists deter us from our adventures. These hideous beings will not win. We will continue to board flights, to lay on beaches and to explore every corner of the world. We will do so without fear, because these people are the minority and there is power in numbers and in strength.
Travelling to the Middle East as a solo single female
I was an unmarried girl travelling alone to Dubai. Now, the emirate is one of the most lenient and safe of its neighbours, but caution should still be taken. Despite its huge expatriate population, Dubai is still a Muslim country and travellers should be careful not to offend. I read this on every site I looked at before my trip, and it was at the front of my mind during my time there.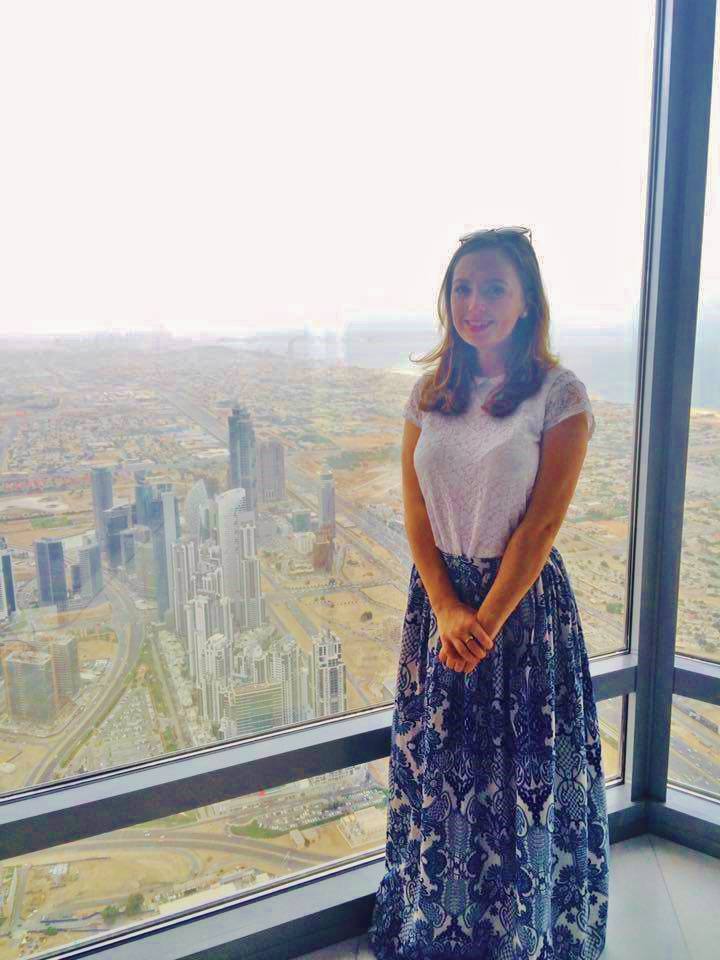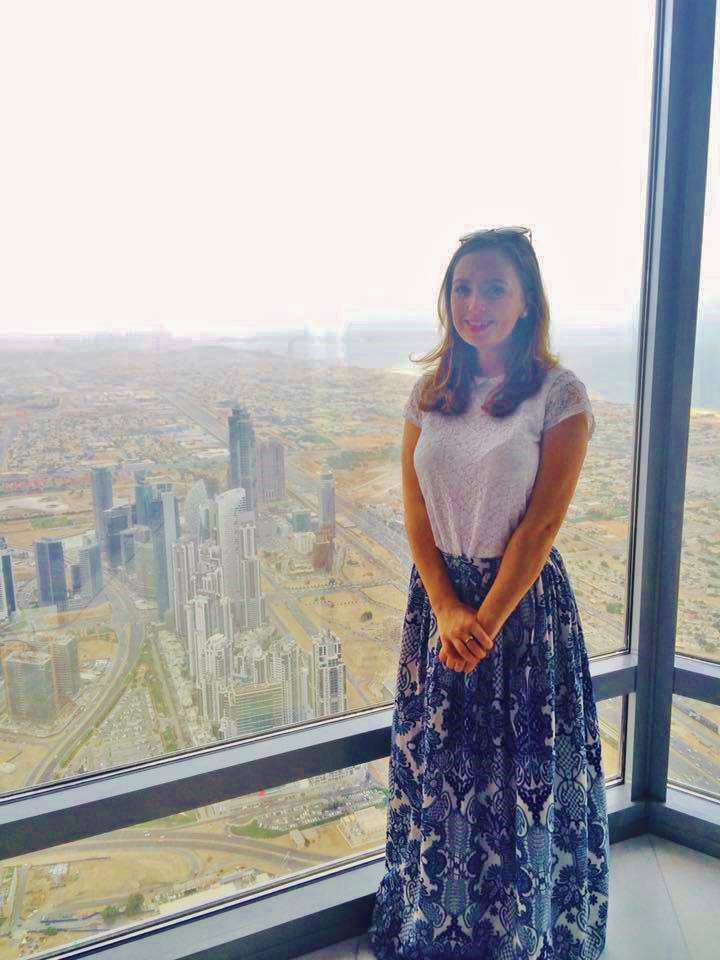 I'm partial to having a shoulder on show, so I did have to be careful that I was covered up. A maxi skirt and t shirt became my staple outfit during my stay in Dubai. Bikinis are fine on the beach, but tourists shouldn't wander around in their beachwear. It's useful to carry a cover-up for the metro and mall, where security guards will warn you if your attire isn't appropriate.
Terrorism wasn't going to deter me but there was one thing weighing on my mind. Having not done much solo travel before (besides accidentally spending a night in Borneo by myself) and also being an annoyingly anxious person, I was nervous. Add to that the fact I was in a country where females have less freedom than men and yeah, there was a moment when I stopped and wondered what I was doing. Then, I realised that I was nowhere near as anxious as I was when I got on that plane to Borneo earlier this year. Travel in general makes you a braver person, and it seems that my few solo trips had sneakily raised my confidence without my noticing. I wasn't scared! Someone call my mum and tell her I've grown up. Next stop world domination.
Dubai's Ladies Only Taxis
It was tempting to just spend all day in the safe, air conditioned haven that is Dubai Mall and forget about exploring outside of my comfort zone.
However, I decided it was time to be brave. I knew I'd regret not seeing the souks while I was in Dubai and I had already spent longer than I'd planned in the mall (Oh wait, there's Zara!), so I forced myself to go to the taxi pick up point. I had been warned by a fellow solo female travel blogger about a bad experience in a Dubai taxi, but the metro just seemed like too much hassle.
There was a queue for ladies only taxis, which is great if you're a single solo female in Dubai. It was dark but I had googled 'are dubai souks safe at night?' and got reassuring results, so I figured it would be okay.
Update: I got massively ripped off because it was actually a VIP taxi I had gotten in to! I didn't learn this until I moved to Dubai to live. For your own reference, Dubai's ladies only taxis have pink roofs and female drivers who wear pink headscarves. They're only a fraction more expensive that regular taxis.
Hassle in Dubai's souks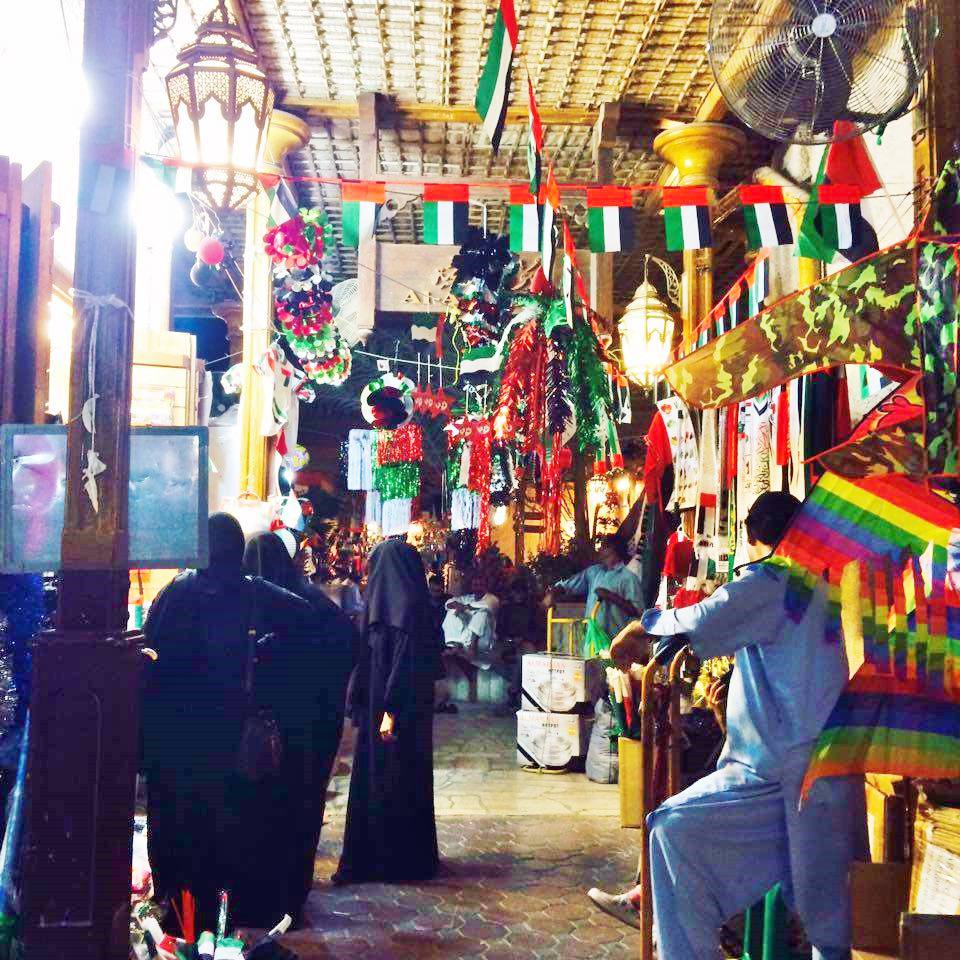 I have perused markets around the world in everywhere from Turkey to Bangkok, and I've never quite known how to handle the hassle that inevitably happens in these places. In addition to the hawkers' cries, solo women (and even 14 year old me walking next to my mum), face leering eyes and men calling you Shakira. What's that all about, anyway?
Fortunately, fellow travel blogger Adventurous Kate had given me an idea during my research. After relentless stares from men in Dubai, she spent $40 on a fake engagement ring. I think it's sad that women should have to pretend to be married to avoid men's advances because it signals that men respect other men more than they do women. They won't approach someone else's wife for fear of disrespecting him, not her.
If I was at home, I'd call the creep out and shame him. But I was by myself in a strange environment where foreigners can get in trouble for public disorder, so instead, out came my secret weapon.
I sneakily slid a ring from my right hand onto my engagement finger. I had used this trick once before, to ward off a tour guide's proposals of marriage in Lombok. With my hand forced out in front of me so that the ring was visible, an unapproachable scowl (bitchy resting face comes in handy sometimes) and a purposeful walk, I was left alone. It's crazy how much a ring and an unfriendly demeanor can come in useful!
This was my first completely solo trip and it was something of a personal accomplishment for me, the girl who has to text her boyfriend in a panic when the train is cancelled or I can't make sense of google maps.
I actually ended up moving to Dubai and you can learn about what life is like for a twenty something expat girl in Dubai in my dedicated blog section. There are also restaurant and brunch recommendations and ideas for things to do.
If you're an unmarried female planning on travelling to Dubai alone, I wouldn't worry. Though Dubai is much more westernised than the rest of the Middle East, you should still be respectful of local culture but aside from that, just enjoy this amazing city!
I stayed at the Premier Inn at the airport and felt well looked after by the staff. Although there was a free shuttle bus, it was a long trip to Downtown so this might not be the best option for you. Depending on your budget, JA Ocean View has great reviews and if you're looking for serious luxury, try the Waldorf Astoria on the Palm.
Like this post? Share it with your friends and follow me on facebook, pinterest, twitter and instagram. I'd love to hear your thoughts below!