This is the final post in my day-by-day itinerary for three days in Cape Town, and I've saved the best for last! Day one was spent exploring the city and visiting Robben Island, and on day two we took a tour to see the best bits of Cape Town beyond the city limits. On our third and final day, we did two things you simply can't miss when you visit Cape Town: hiking up Lion's Head at sunrise and a cable car ride up Table Mountain.
But getting high wasn't all we packed in to our last day in this beautiful city – here's my full itinerary for your third day in Cape Town.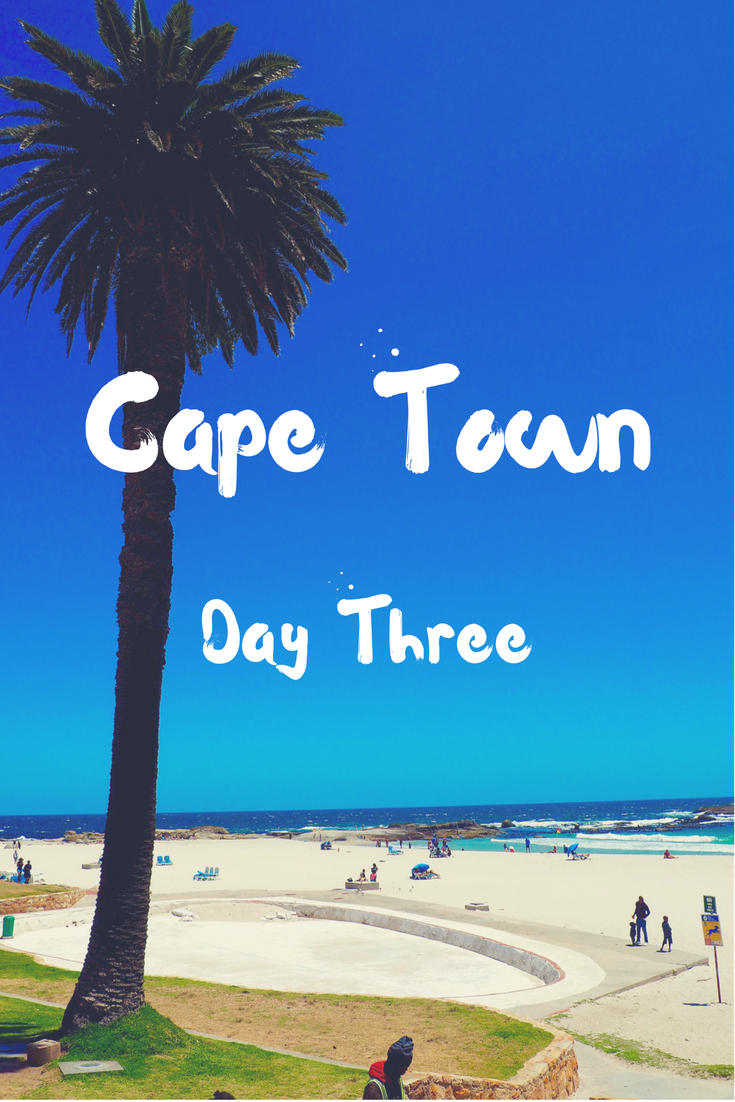 As well as our trips to the top of Cape Town's two famous high points, we also did a bus tour in the afternoon to learn more about the city's history and culture.
Cape Town itinerary: day three
Morning
On our final day we rose at 5am for a sunrise hike up Lion's Head. Yep, me – up and at 'em before daylight. If you read While I'm Young often (hi pal!), you'll know I'm more of a hot-mess-at-midnight kinda gal than an early bird. After my horrible experience hiking Mount Rinjani in Lombok, I was hesitant about hiking Lion's Head at sunrise because if I learned anything from Lombok, it's that I'm really not keen on risking my life.
Again, I'm so glad I forced myself out of my comfort zone!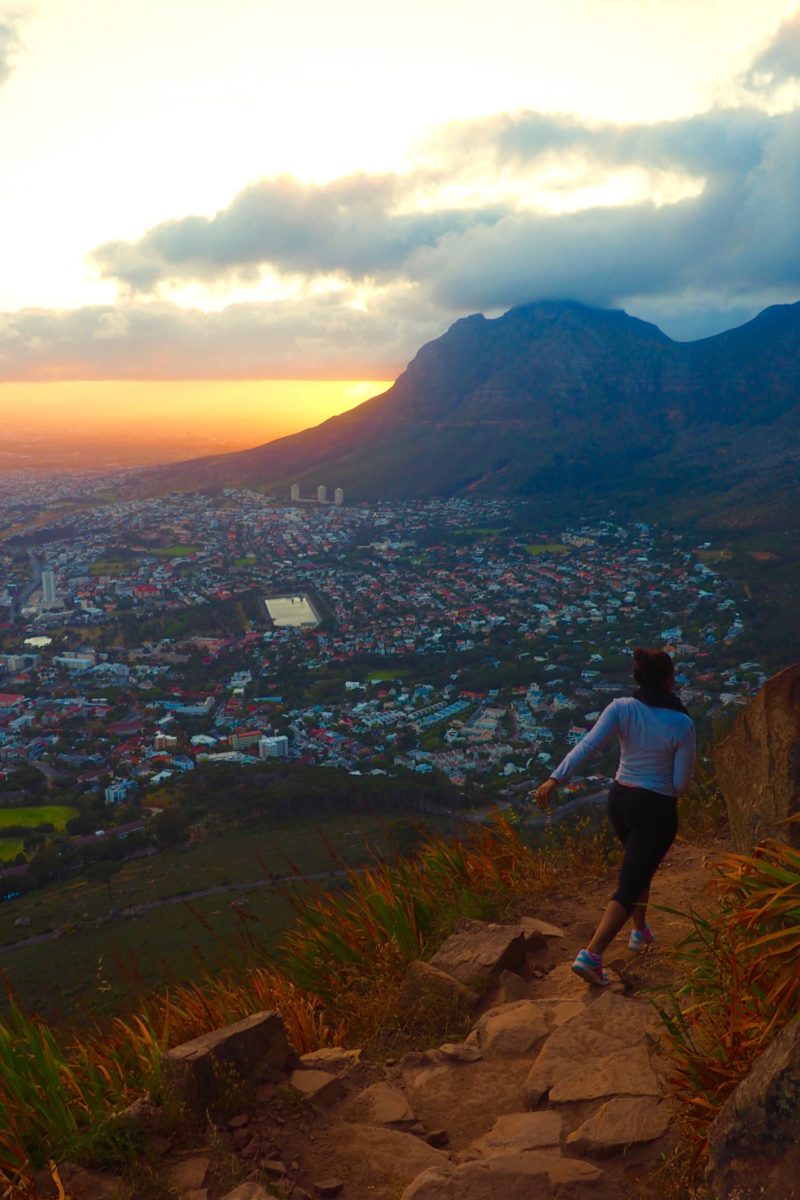 The walk up Lion's Head kicks off with a steep but manageable slope and ends in actual rock climbing.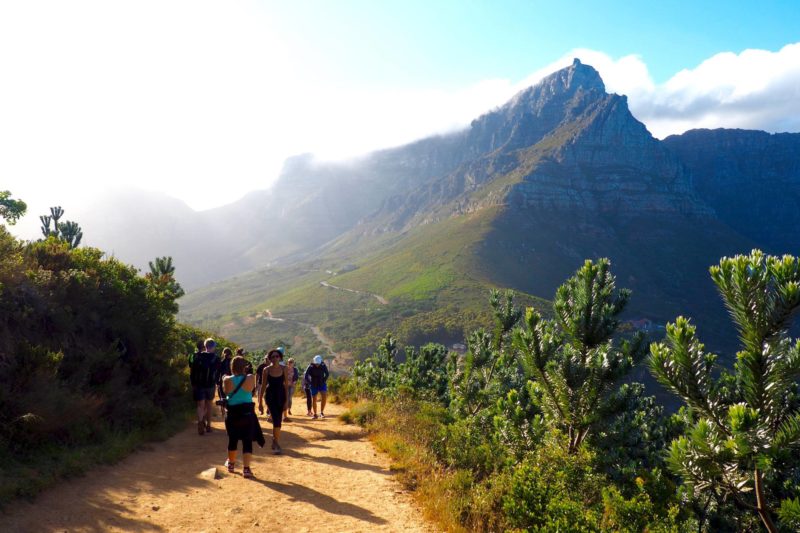 The last bit of the climb is tough but there are ladders and hand rungs to help you along the way.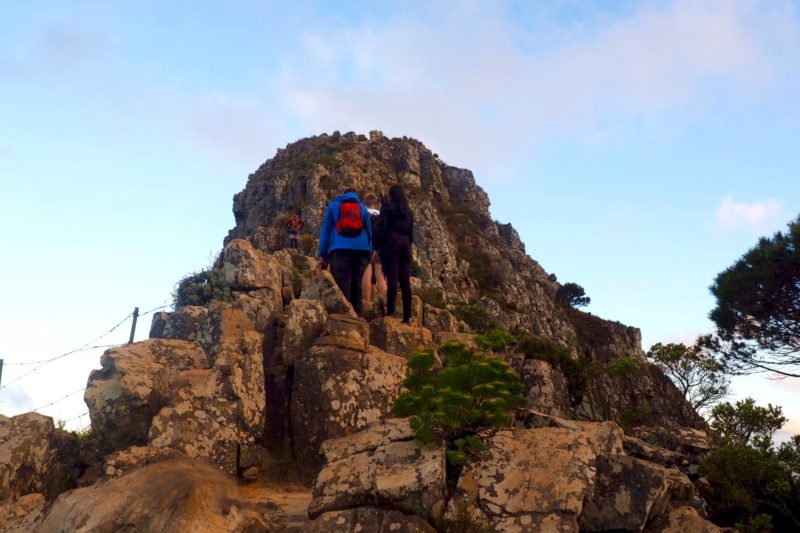 The views of the City Bowl as it stirs in to life are priceless. Here I am looking like, well, like I crawled out of bed to go hiking in semi-darkness.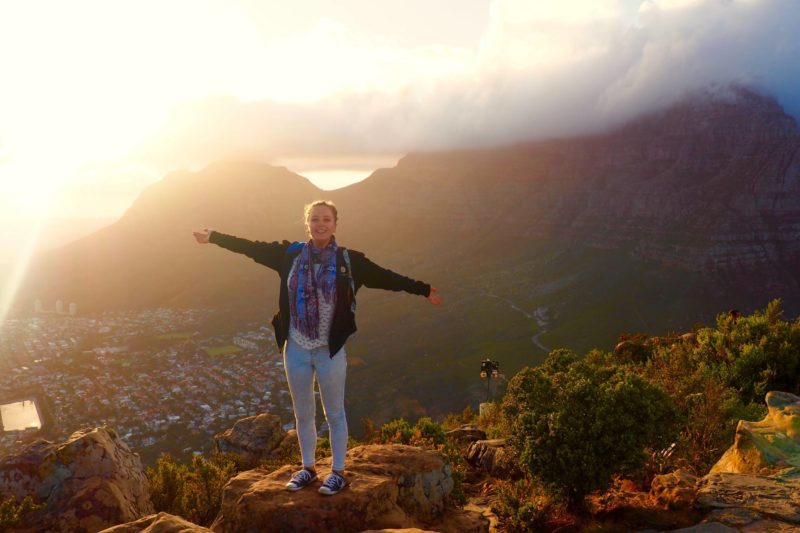 We spent a bit of time at the top because it was surprisingly warm, just silently taking in the view.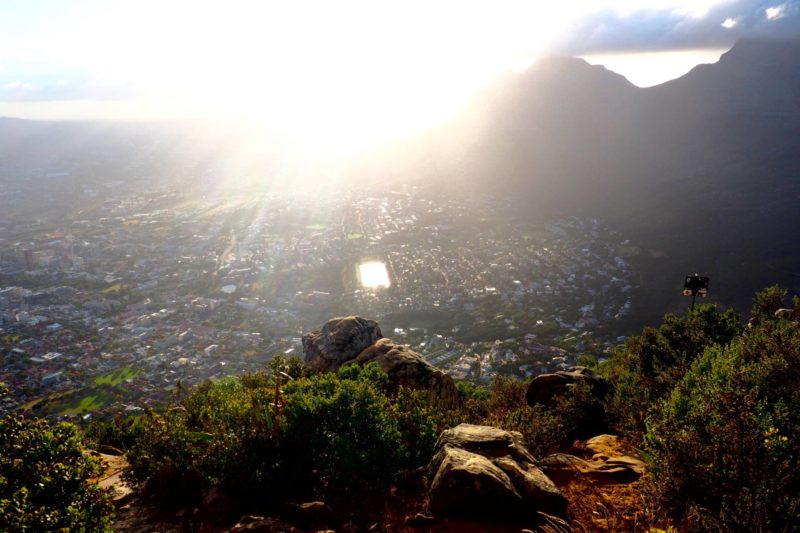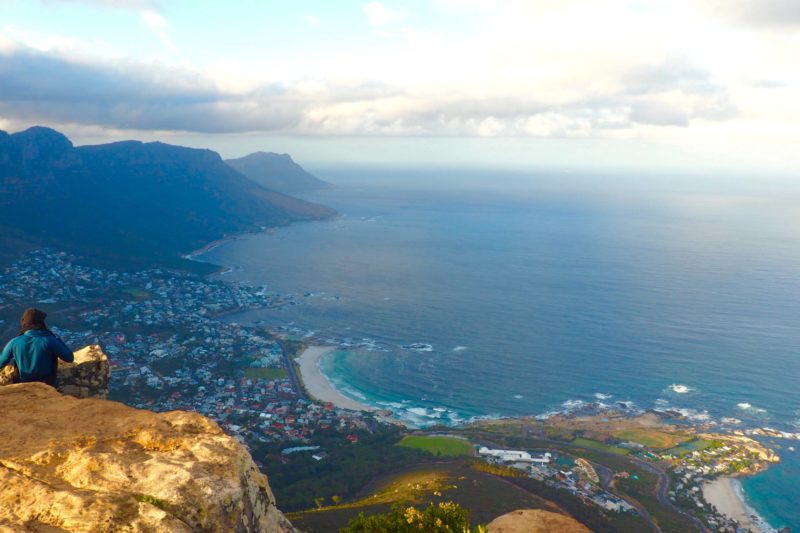 This picture shows the so-called 'tail' of the lion-like formation.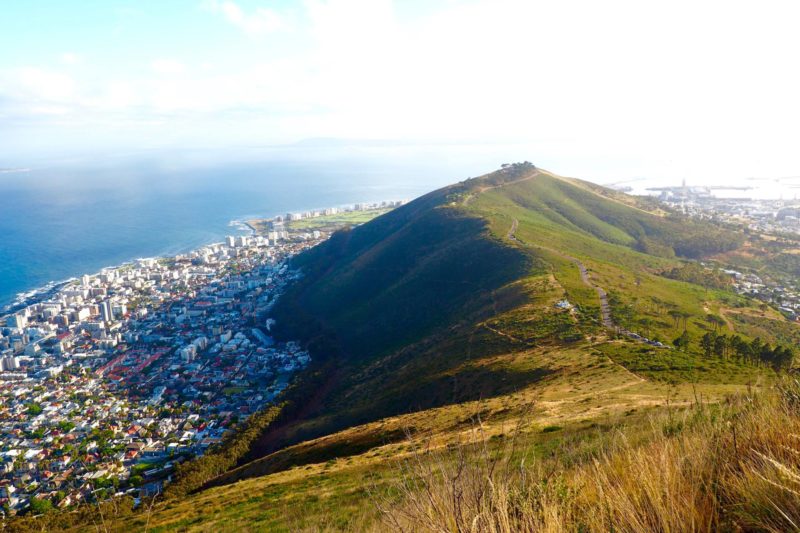 What do you think, worth the early rise?
After showering and grabbing breakfast we bought Hop On Hop Off bus tickets on Long Street and rode up to the base of Table Mountain. We figured we'd done enough exercise for one day so decided to take the cable car up.
I'd accidentally left my ticket back at the shop and the lovely lady called the bus driver to let him know, he shouted my name, located me and handed me a fresh ticket! This really reflects how eager Cape Town's locals are for visitors to enjoy their experience there and solidified my love for the city.
The revolving cable car offers a fabulous view as you ascend Table Mountain and the cafe at the top serves hot drinks and cake to warm you up.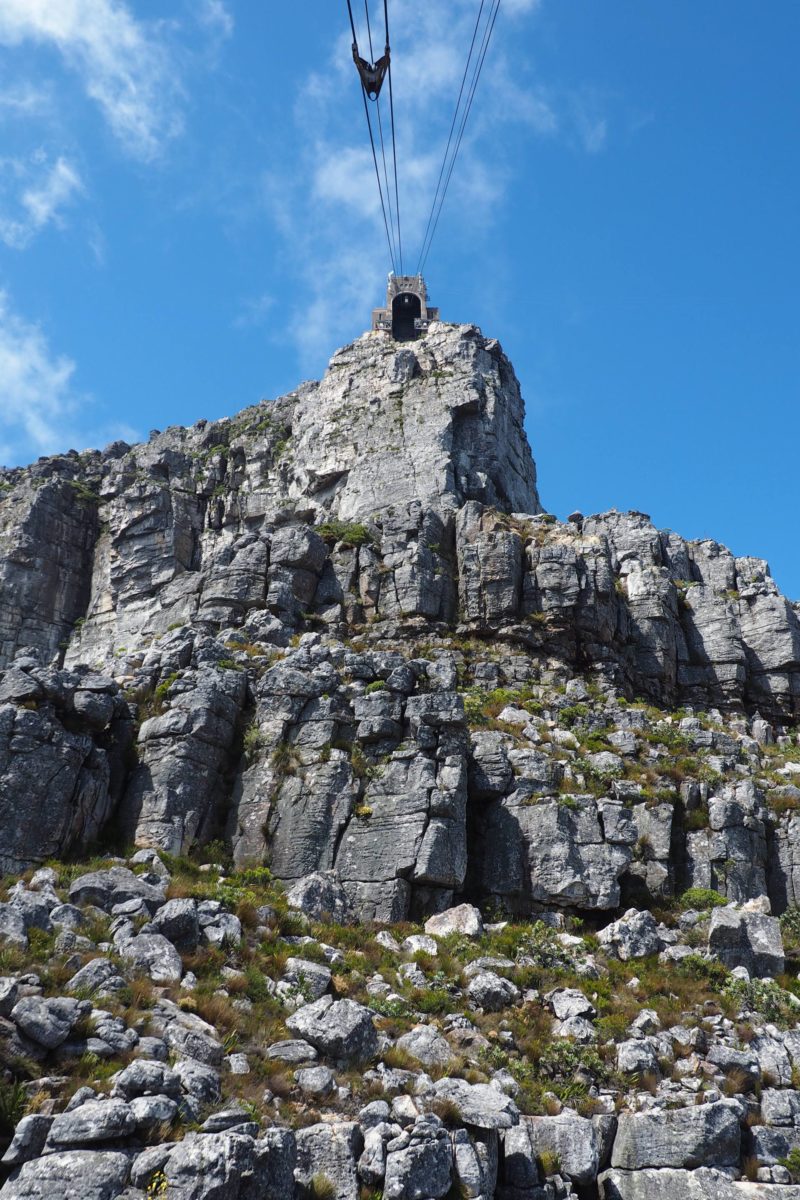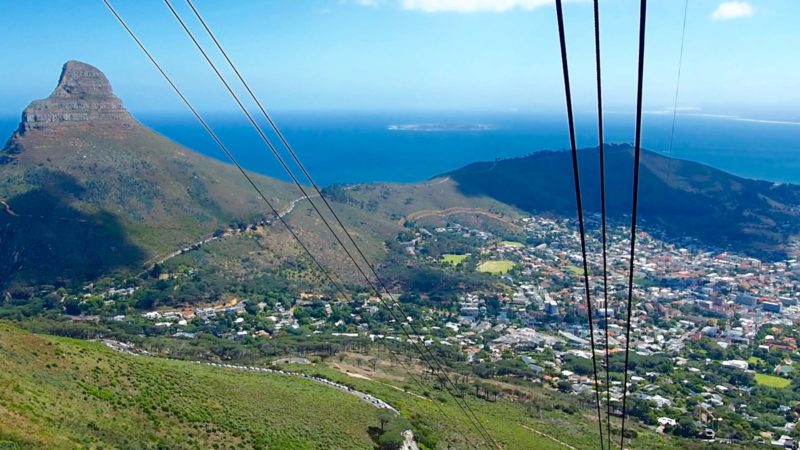 FYI, the pic above shows Lion's Head in it's entirety. It was hard to believe I'd been standing on top of that just hours before!
There are amazing views over the City Bowl and beyond from the curiously flat mountain top – and hardly any barriers, so you can pose for some shots that look really daring!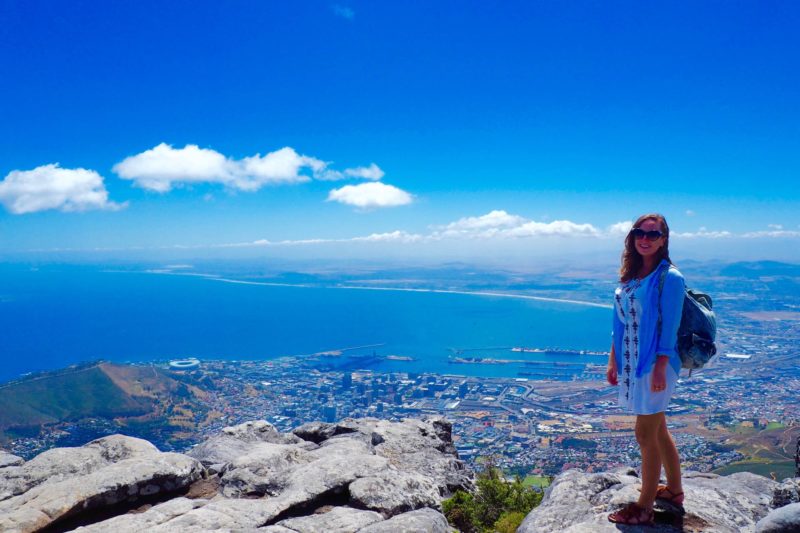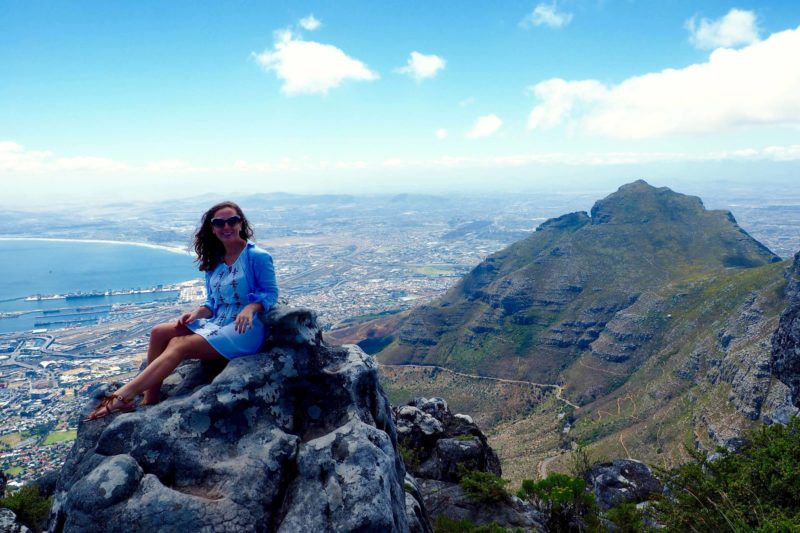 If you can fit the two high points in to your short stay in Cape Town, I highly recommend it. The hike to the peak of Lion's Head is shorter than hiking Table Mountain and it means you get a view of Cape Town's iconic mountain itself, so many prefer this view. Personally, I couldn't leave without seeing both – and we managed to fit them in before lunch time!
Afternoon
Back on the ground, the sun was shining so we made the most of our bus ticket and rode the upper deck of the HOHO Red Line along the coast, passing the 'Miami of South Africa', Camps Bay.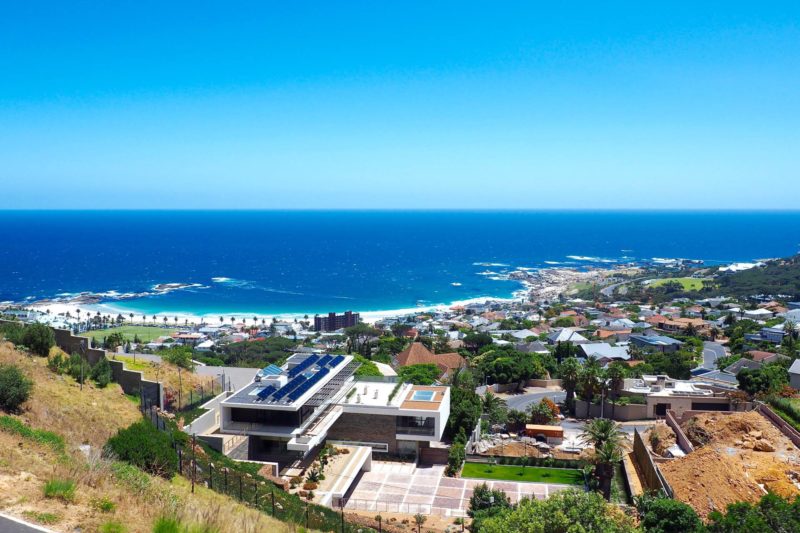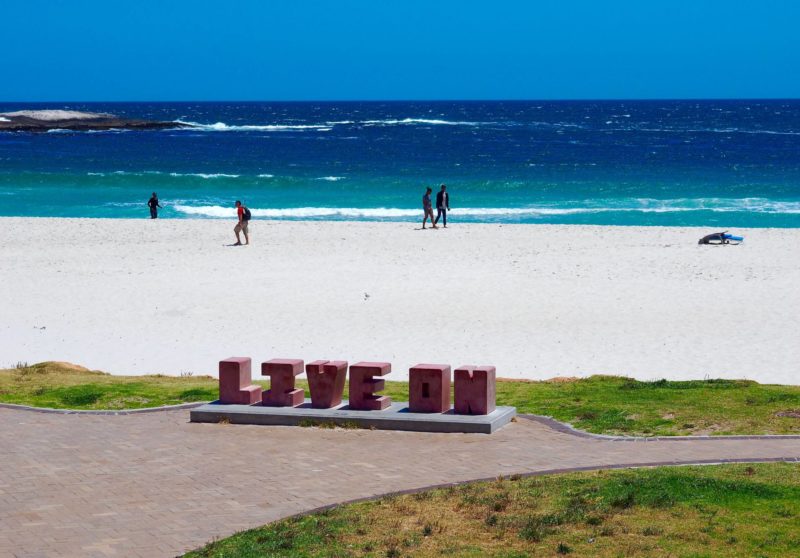 Once we'd done a full loop, we changed to the Yellow Line and tuned in to the commentary so we could learn more about the inner city's past as we drove through District Six, the site of apartheid in South Africa. Today, it's mainly wasteland and serves as a stark reminder of the 1970s regime.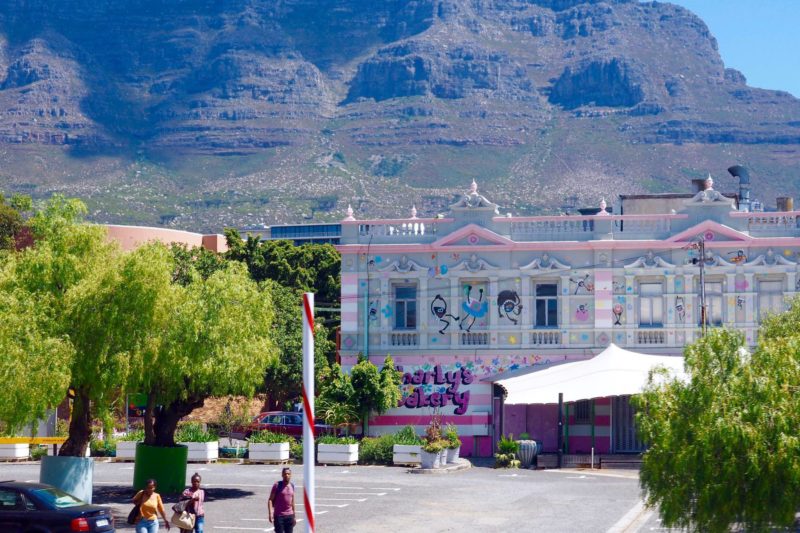 We also passed the honey-hued Cape Town City Hall, where Nelson Mandela made his first public speech as a free man.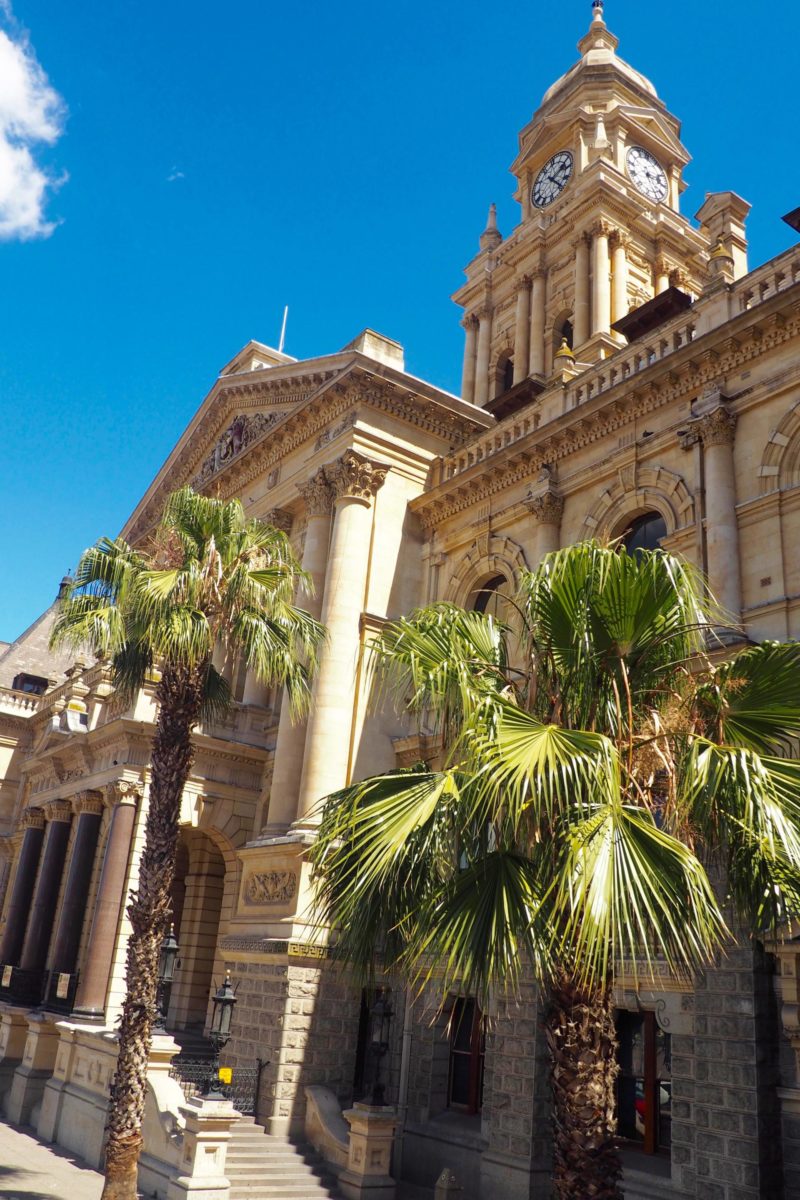 Then we cruised past Belmond Mount Nelson Hotel – or 'The Nellie', as this luxurious pink-hued hotel is affectionately known.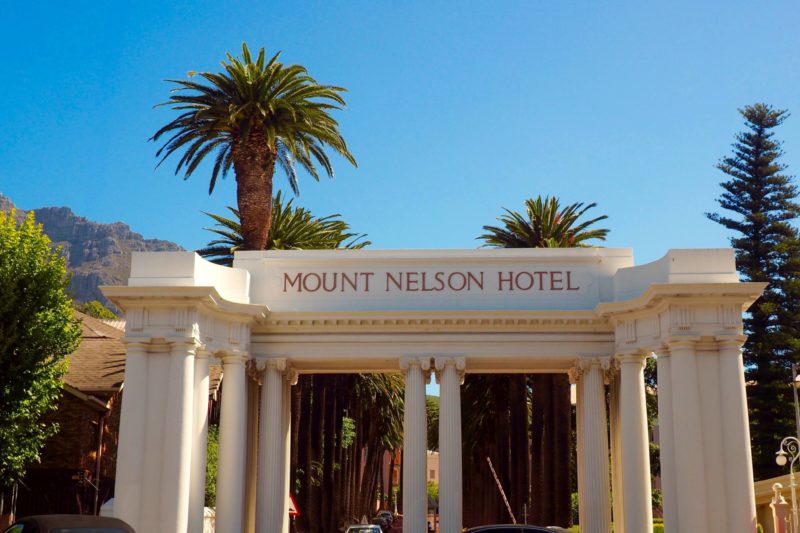 A stroll through the Company Gardens made for a relaxing end to a fantastic three days.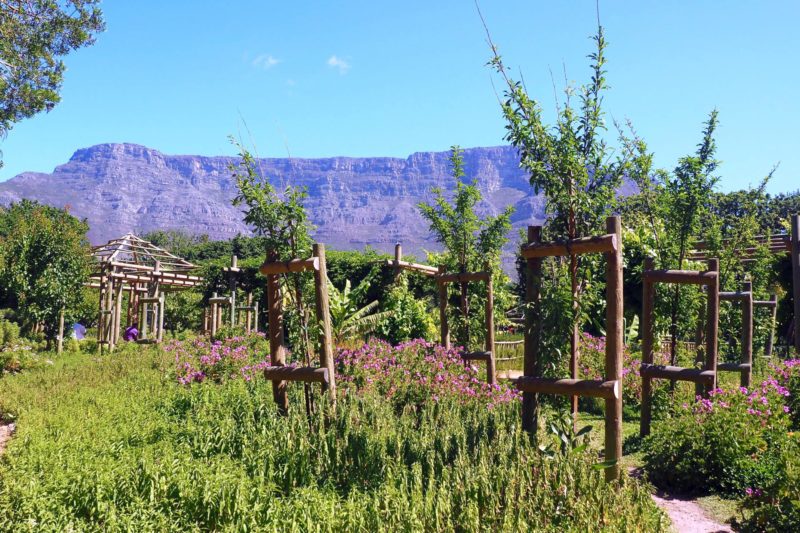 And so our three day stay in Cape Town came to an end. We'd seen more of the city and its surrounds than I'd imagined we could fit in to our short trip, and I was well and truly in love with the South African landscape, culture and people.
And don't worry – I brought back plenty of wine!
I hope you've enjoyed my Cape Town travel diary. Let me know what you think in the comments and remember to follow While I'm Young on Facebook, Instagram and Twitter for regular updates from Dubai and beyond. You can also sign up to receive new posts straight to your inbox using the box on the right.