I'm sharing my day-by-day Cape Town itinerary in separate posts because I did too much to fit into one mammoth three day guide. I loved it there, and you will too.
On my first day in Cape Town, I explored the city bowl's main attractions and cruised out to Robben Island. I kind of worried I'd exhausted the Mother City's highlights, but on day two I enlisted the help of a local to see more of Cape Town's best bits and it turned out I was so, so wrong.
Here's my guide to what to do on your second full day in Cape Town if you're there for a long weekend. Yes, there will be penguins.

When you only have a few days to explore Cape Town it makes sense to sign up for a tour to see the highlights, especially if you're not going to hire a car. We went with Lucky and Lost Tours, a company set up by a South African couple looking to offer tourists something a bit more intimate than the usual group tours. Seven of us piled in to Brendan's minivan at 8.30am and set off to see the best Cape Town had to offer, including Bo-Kaap, a stunning national park, a vineyard and plenty of  wildlife.
Cape Town itinerary: day two
Morning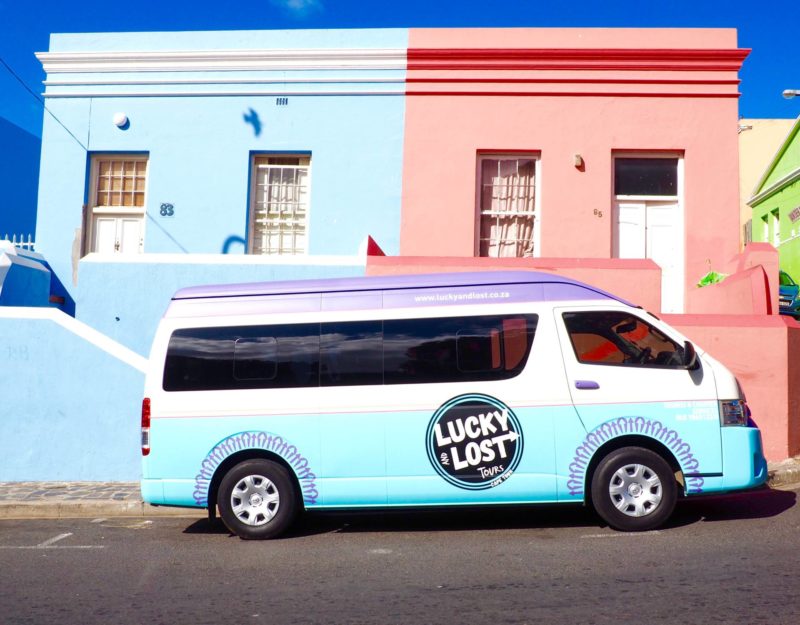 First stop was Bo-Kaap, the Cape Malay neighbourhood on Signal Hill famed for its colourful houses. I was so excited to finally visit the street I've seen all over Instagram but the houses are a lot harder to photograph than they look!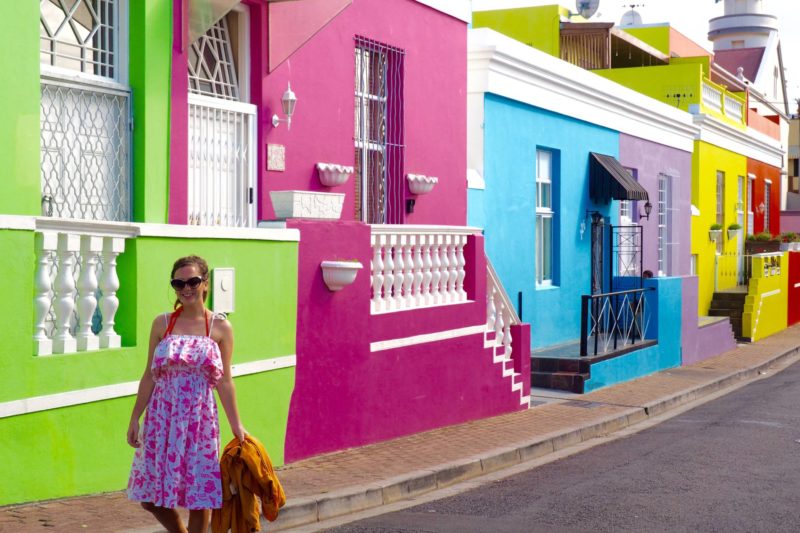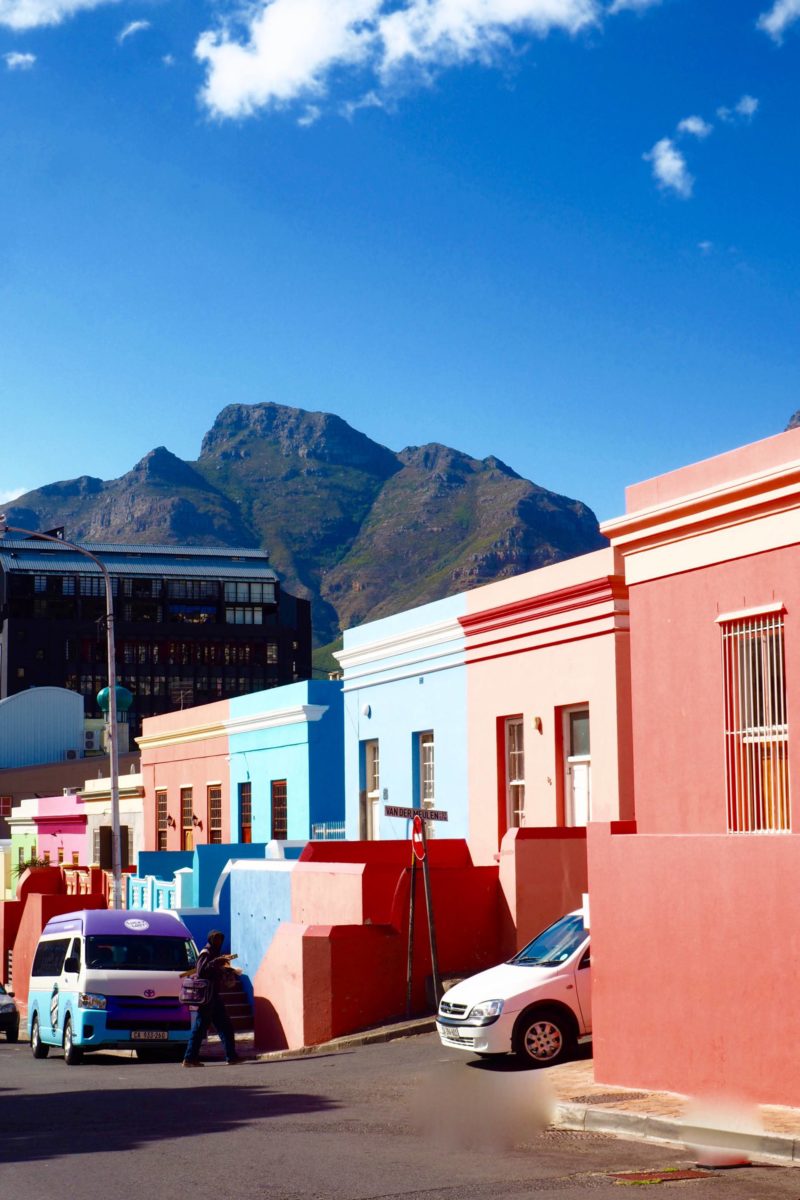 Brendan explained that these lego block houses have been passed down through generations, originally the homes of people from Malaysia, Indonesia, India, Sri Lanka and various African countries who were brought to South Africa as slaves during the 16th and 17th centuries. They were ignorantly referred to as "Cape Malays", even though most of them weren't even from Malaysia.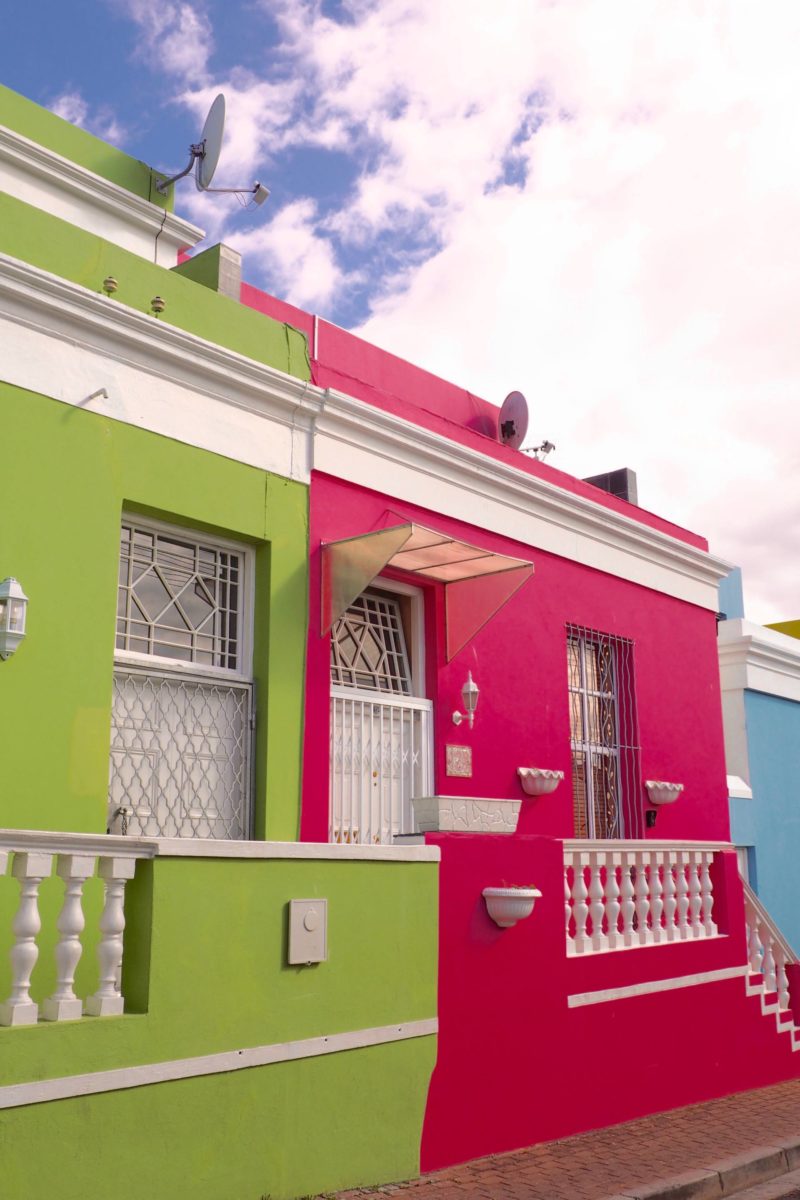 There are many explanations for the neighbourhood's vibrant hues but the most popular is that former slaves celebrated their freedom by painting their homes however the hell they wanted.
One of the big perks of the tour we chose is that Lucky & Lost aim to avoid the peak times at each attraction, so we avoided the coach-loads of tourists that swam Bo-Kaap later in the day. (This post isn't sponsored and I didn't get the tour for free, I just genuinely enjoyed the day.)
Next, we set off past the grand university building, through inviting winelands and along Cape Town's  coastal roads. This was the start of one of the most scenic drives of my life (second only to those dream-like bus rides in New Zealand) and I urge you to hire a car and do it yourself if you're ever in Cape Town.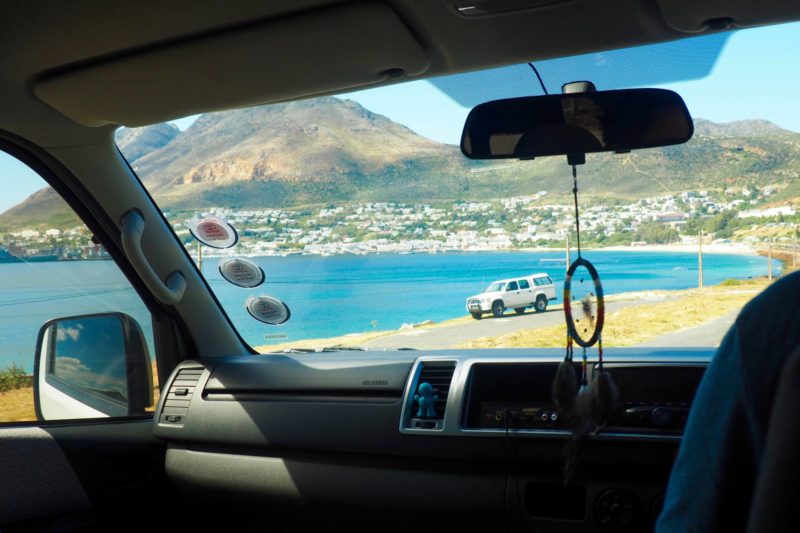 We stopped at a viewpoint where employed 'shark spotters' guard the surfing bays. Don't know if I'd fancy swimming down there, but thanks to the rip, thousands take the risk every day.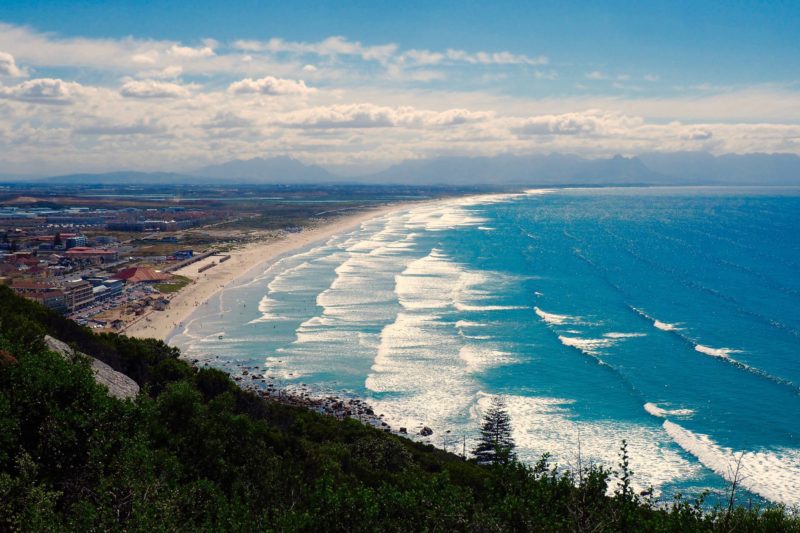 Next, we cruised through quaint Simonstown and towards Boulders Beach, the spot that's home to a colony of around 2,000 penguins.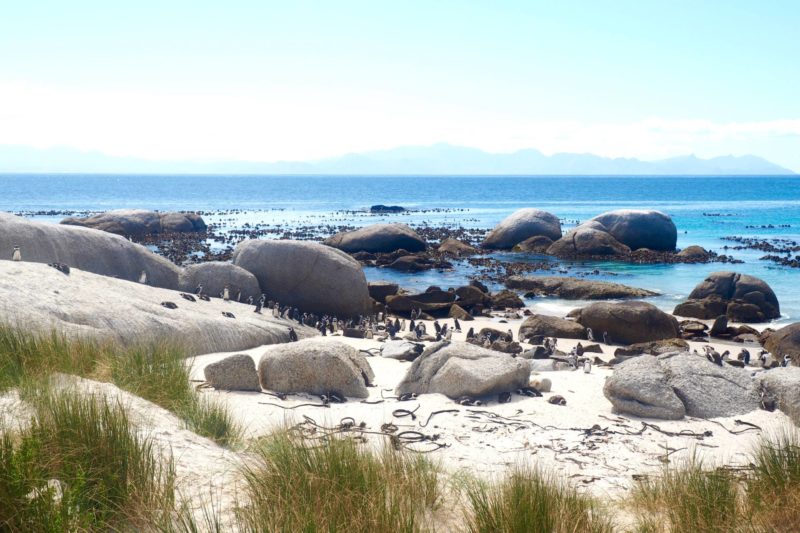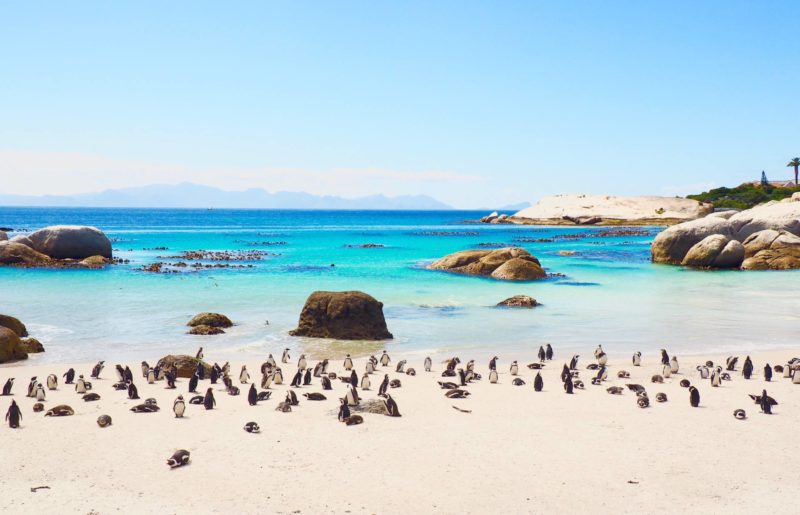 Here's a tip – if you keep walking down the track, away from the main beach, you'll find a small cove where you can get up close and personal with the penguins if they're feeling friendly that day.
After we'd had enough of watching the penguins stand around, we piled back in to the van and headed to Cape of Good Hope National Park. There were some unexpected traffic obstacles there!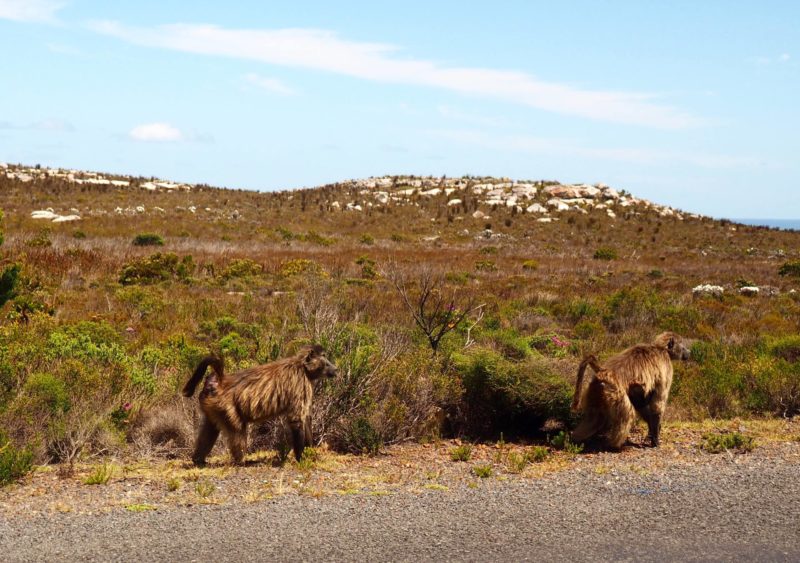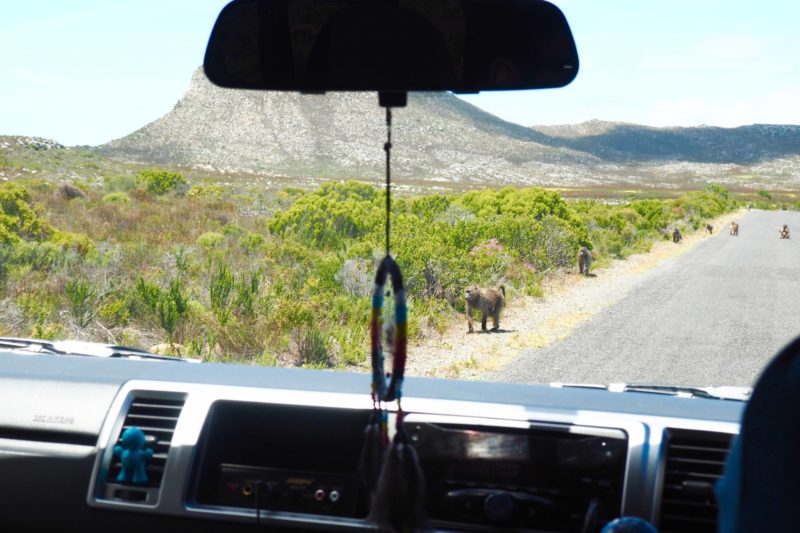 We ate a homemade lunch out of the back of Brendan's van by the water's edge, looking out for baboons all the time.
Afternoon
Fuelled up on South African flavours, we began our exercise for the day with a hike up to the lighthouse at the Cape of Good Hope. I love the stories attached to this spot – the lighthouse turned out to be useless because it was built too high, so ships can't see it for a good portion of the year.
Someone got fired!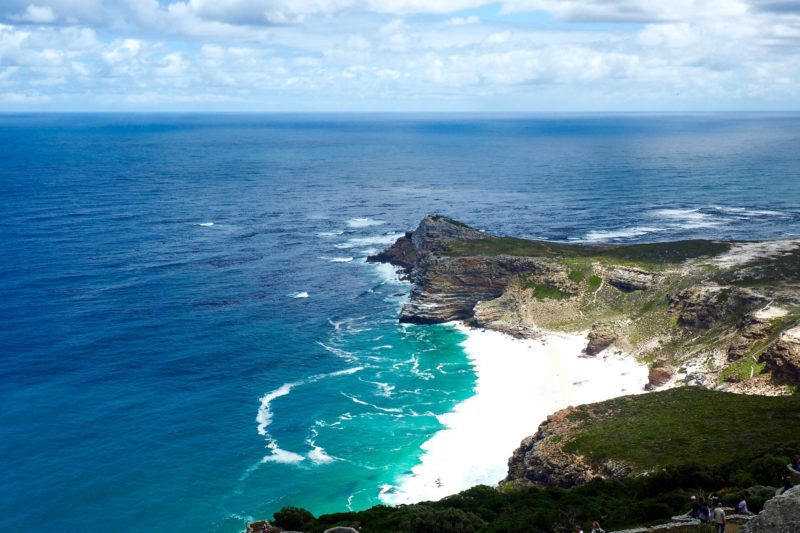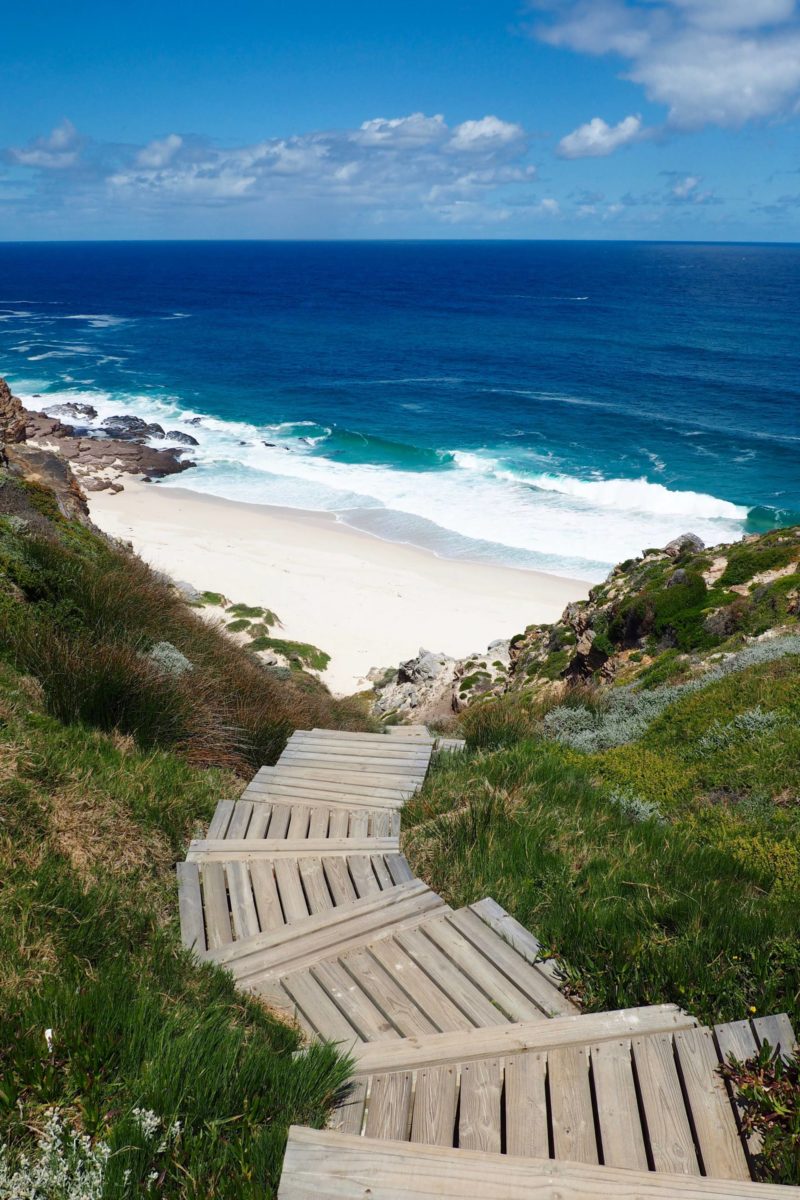 Here are some angelic Swedish girls who are more photogenic from the back than I can ever hope to be.
We walked past Dias Beach and out to the cliff's edge.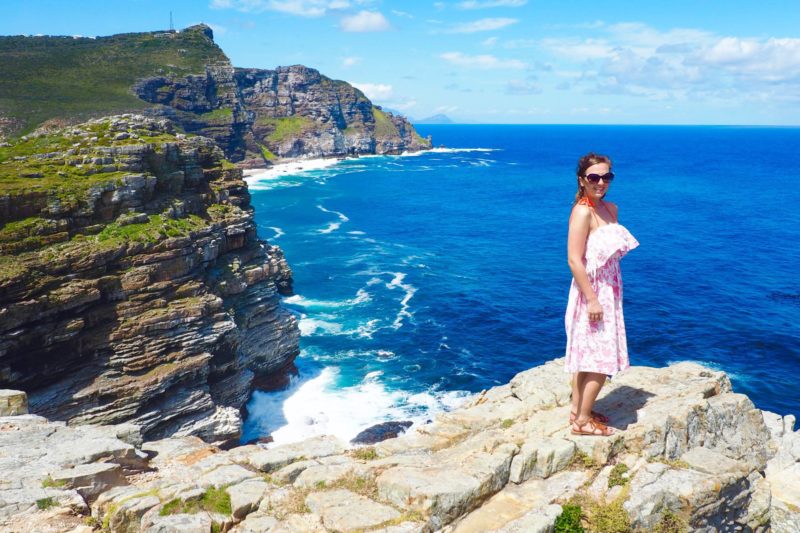 It seems that Cape of Good Hope's history is shrouded in massive fails. Back in the day, people believed that this was the point where the two oceans surrounding South Africa meet. That point is actually 90 miles away and pretty unremarkable, so people continue to visit this area instead.
All of this hiking was making me thirsty so I was pleased to find that our next stop was Cape Point Vineyards. I mean, you can't go to South Africa and NOT sample the local grape, right?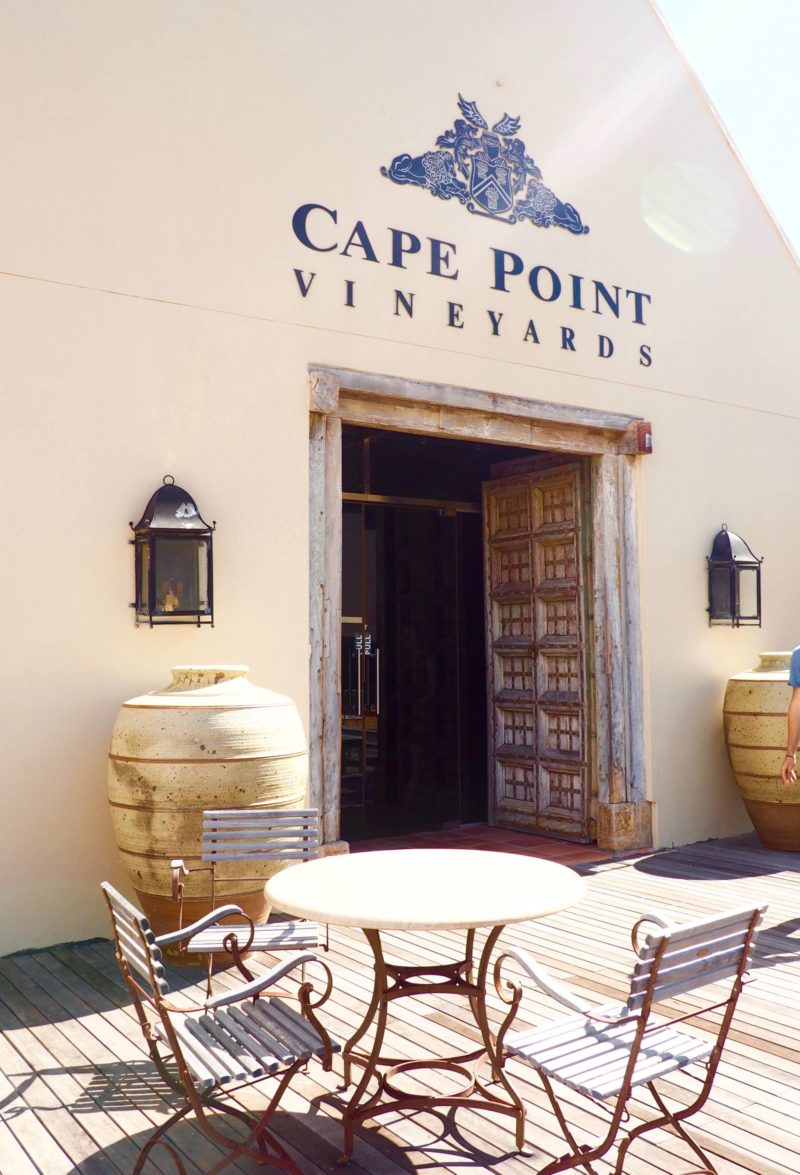 We tasted six delicious wines and I was amazed that the first bottle cost the equivalent of £3! Take my advice – don't do hand luggage only when you visit Cape Town. I regret not bringing home as many bottles of plonk as I can carry every time I have to fork out 50 AED for a drink in Dubai.
Slightly tipsy but completely satisfied, it was time for us to hit the road again for some majestic views of Chapmans Peak Drive and  Hout Bay Harbour.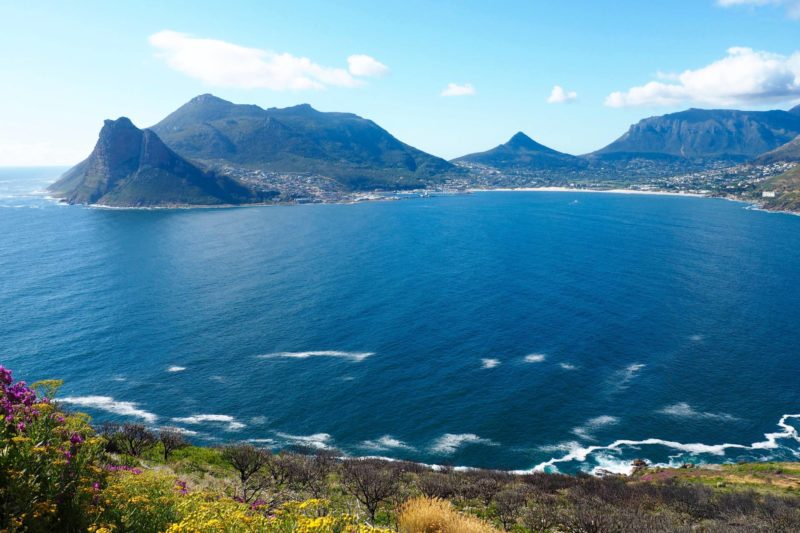 The last stop of the day gave us a pretty impressive view of Camps Bay and the 12 Apostles.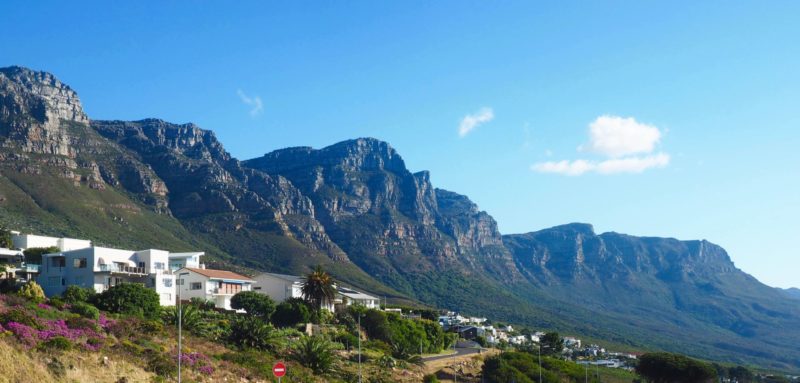 I know there are lots of tour companies you can go with in Cape Town but I highly recommend Lucky & Lost tours if you aren't in a position to hire a car and do this trip yourself.
Day two in Cape Town was certainly action packed and it showed how important it is to go beyond the city limits when you visit the South African capital. Exhausted, we fell in to our hostel beds and were asleep before our heads hit the pillow. This turned out to be a blessing in disguise – we had a huge day ahead of us!
Find out what we got up to on our third and final day in Cape Town in the next post. You can sign up to get this (and more) straight to your  inbox using the email box on the right, and follow While I'm Young on Facebook, Instagram and Twitter.