There's been an unforeseen downside to travelling every weekend: I found myself suffering withdrawal symptoms from the Dubai brunch scene. #DubaiProblems, but where better to cure the cravings than at Le Royal Meridien? I experienced my first ever Iftar feast at their Brasserie 2.0 restaurant during Ramadan and was thoroughly impressed, so I was eager to go back and check out their brunch offering. After the rather traditional Iftar event, I knew there was only one thing that could make dining at Brasserie 2.0 better: bottomless bubbles.
I wasn't wrong.
A review of Brunch at Brasserie 2.o
My work pal and I rocked up with empty bellies and heads full of expectations on Friday. After choosing our brunch package and settling in to a window table, we were immediately asked whether we'd like still or sparkling water. Like all health conscious twenty somethings, I'm terrified of being dehydrated and especially so during boozy brunches, so the waiting staff's vigilance was a great start.
We were served fruity white wine sangria in cute mason jars and caught up on the previous night's shenanigans before descending greedily on the buffet.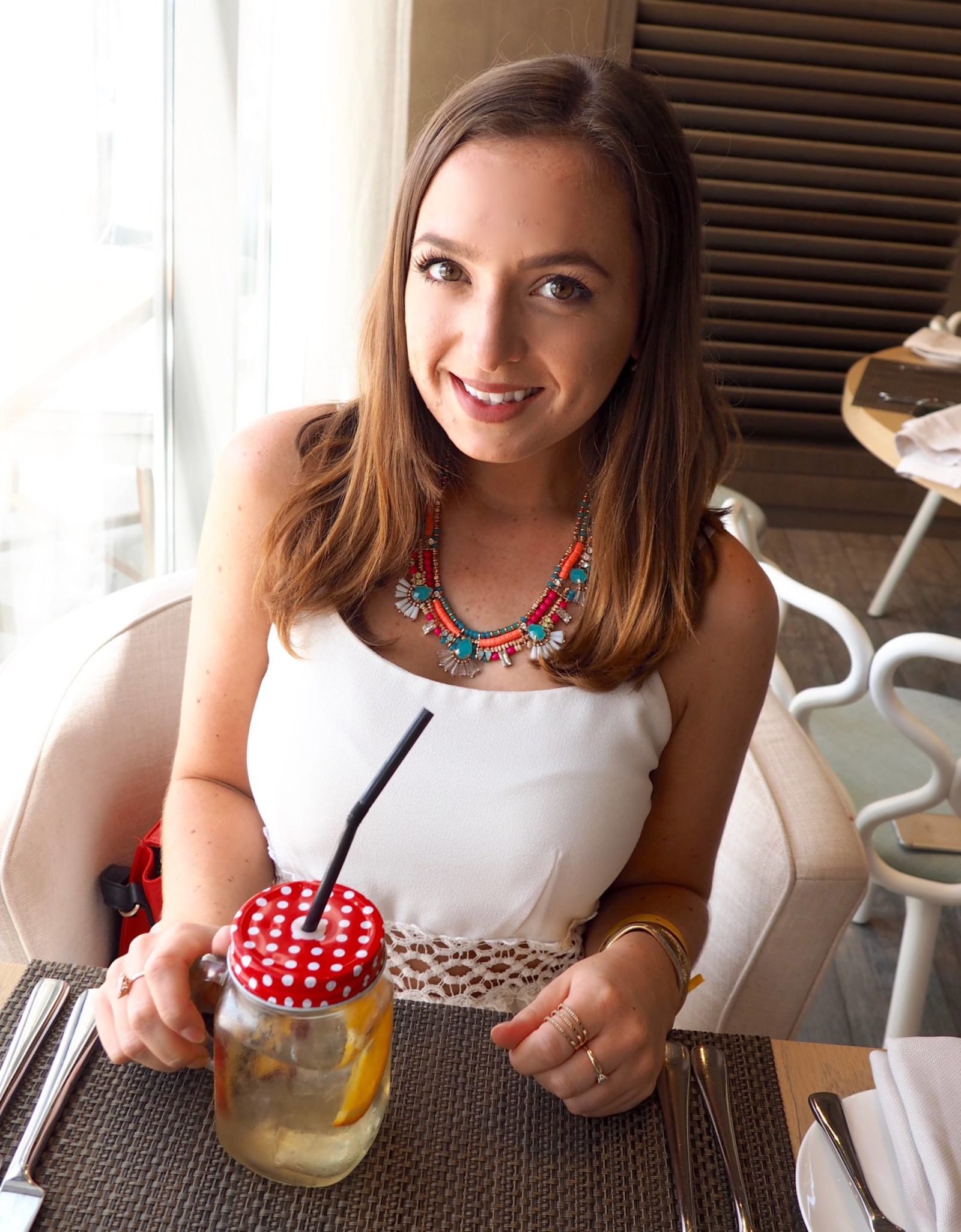 And what a buffet it was! I'm almost ashamed to relate how much we actually ate, but let's set judgement aside and agree to pretend that this was all in the name of research. We cool? Okay, prepare to be amazed…
First, the seafood spread. We piled our plates high with langoustine, lobster, sushi and caviar. Everything was wonderfully fresh, well presented and served in abundance.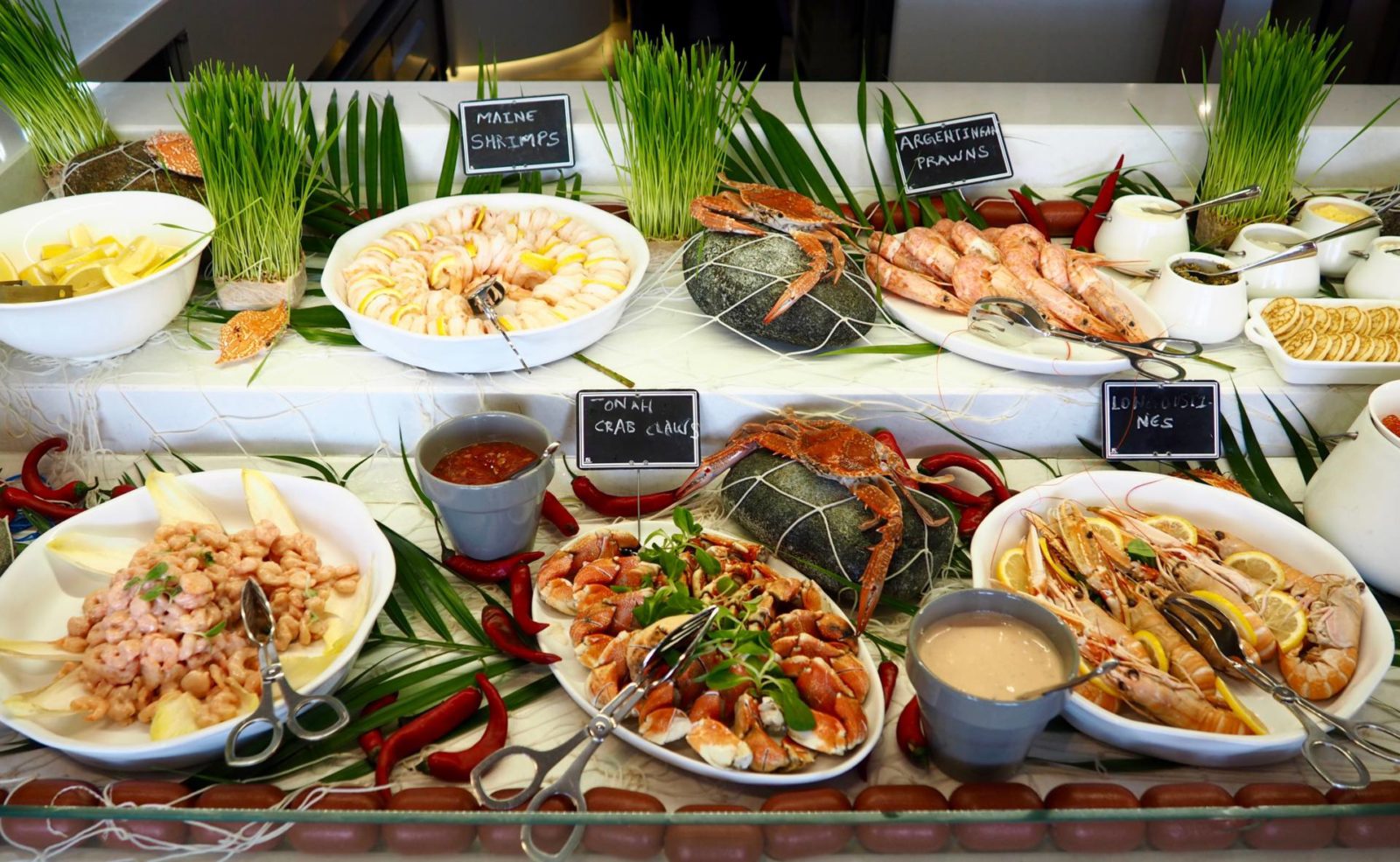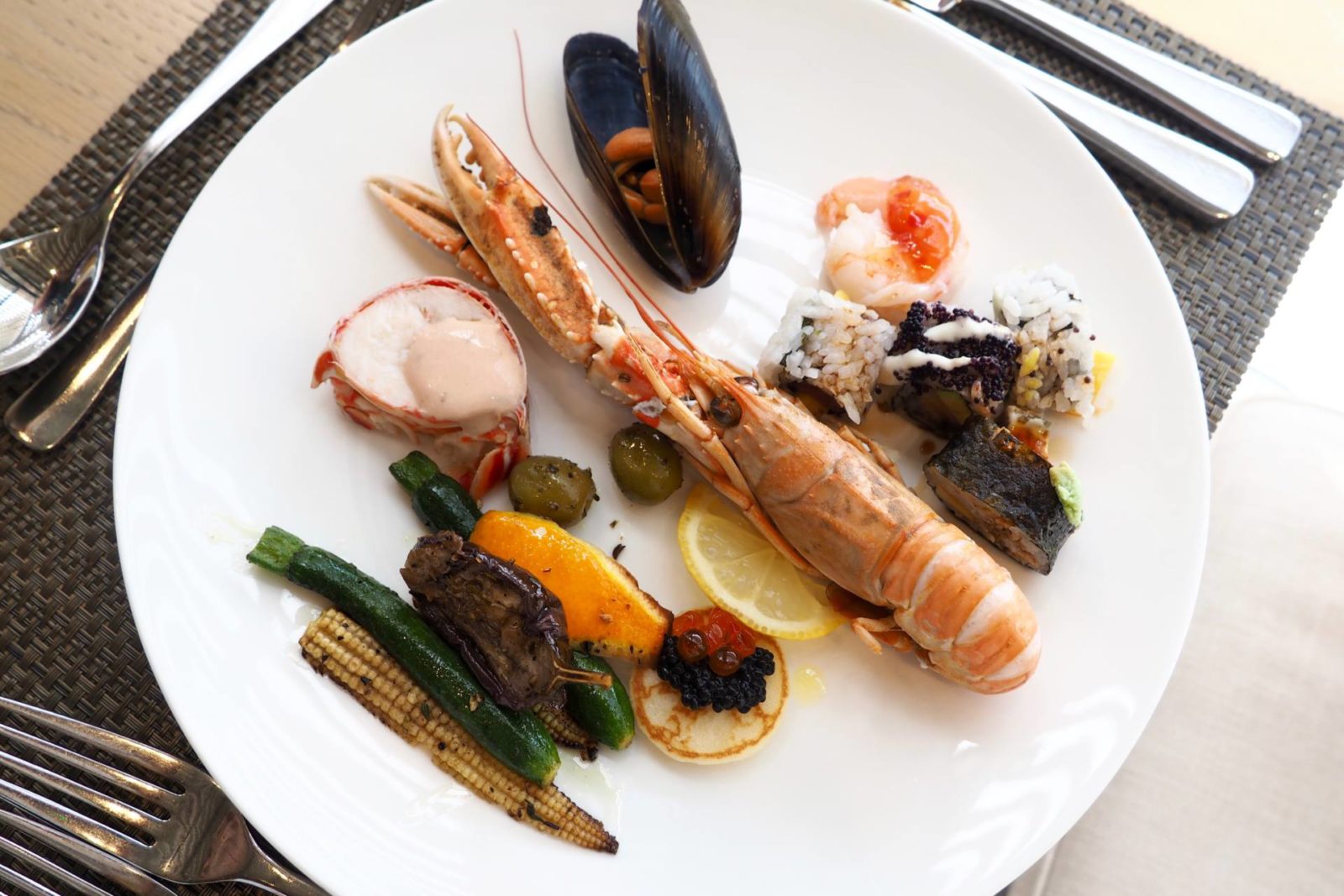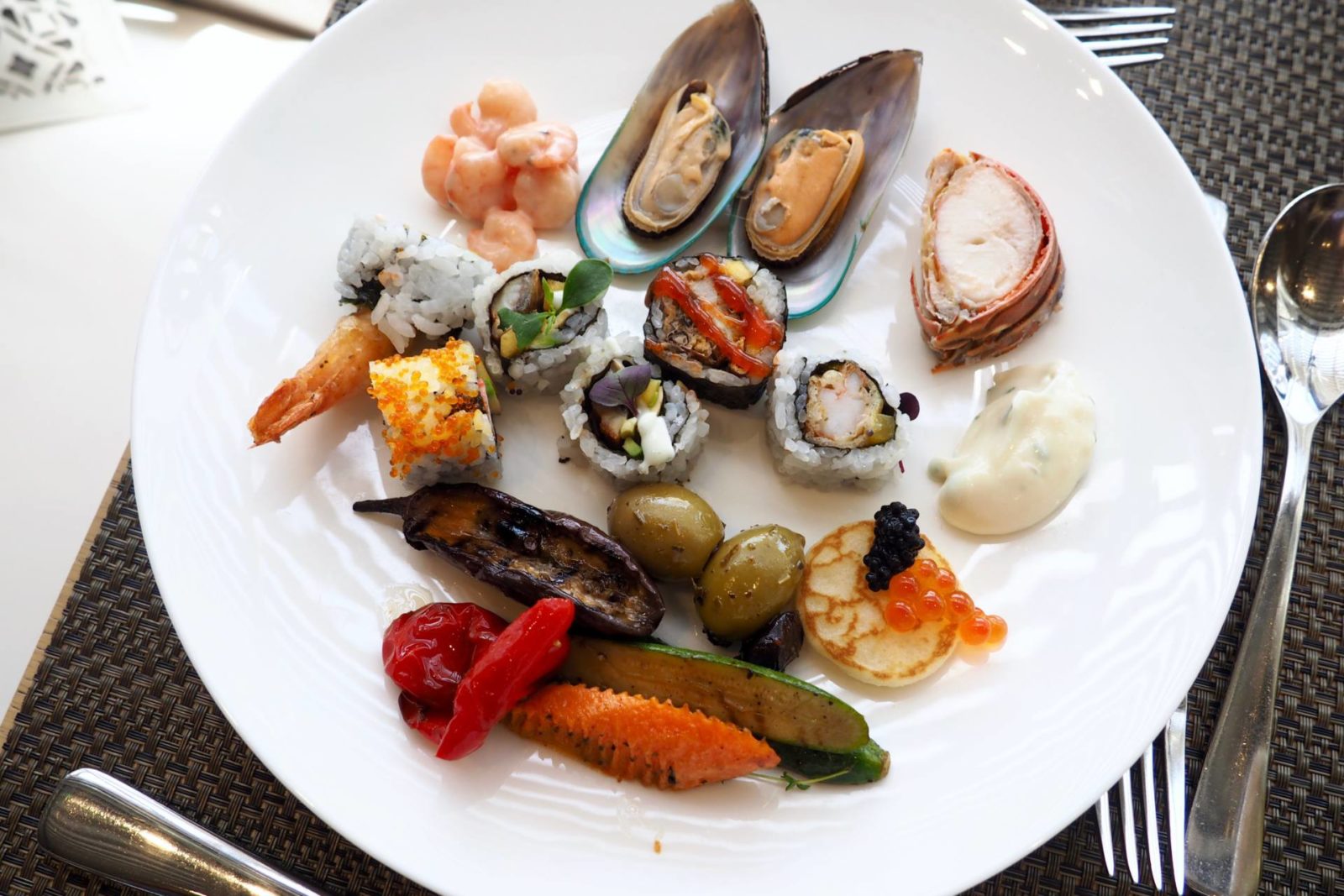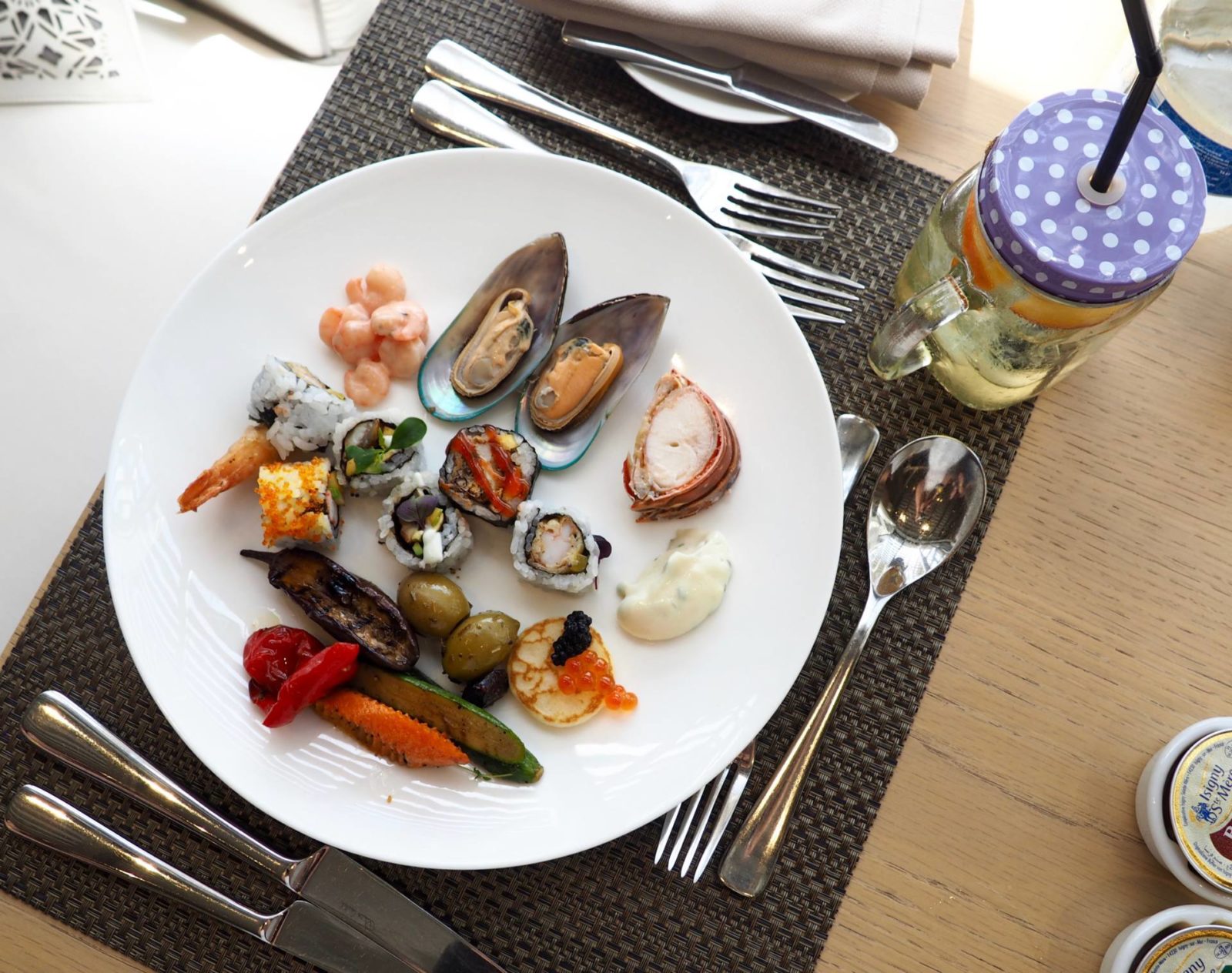 Our tastebuds tantalised, we discussed our strategy for the next course over some cocktails – a well-mixed Bloody Mary for my colleagues' hangover, a refreshing Mojito for me. I'm a bit of a mixology snob thanks to my years behind a bar, but the bartender manning the cocktail station certainly knew his stuff!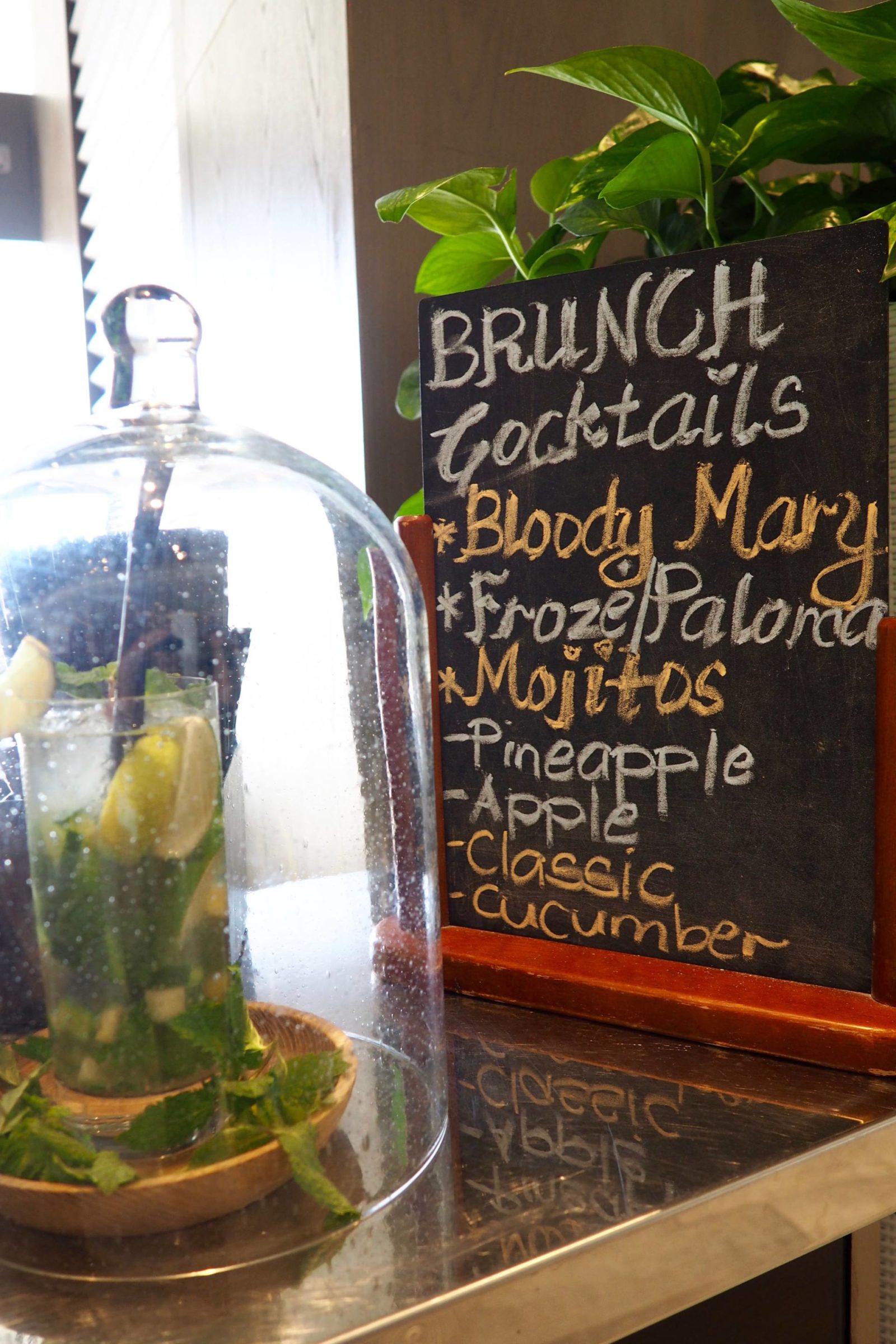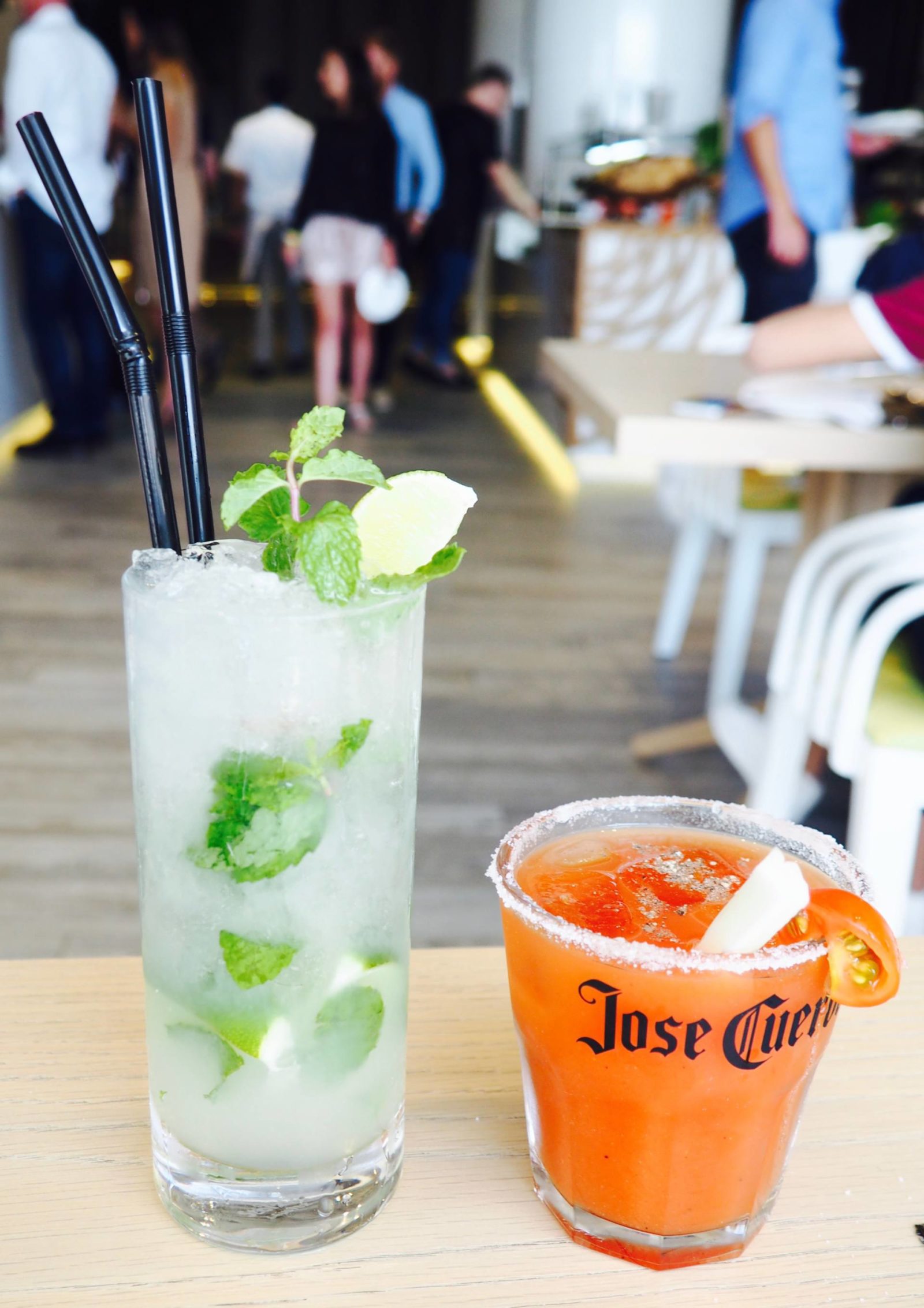 We went international for the next course, squealing at the novelty of the build-a-taco station and the aromatic curries. There's the opportunity to taste flavours from every corner of the globe, which makes Brasserie 2.0's brunch a true crowd pleaser.
Some of the stand-out options were sticky buffalo wings and the butter chicken, which I remembered from my last visit to Brasserie 2.0.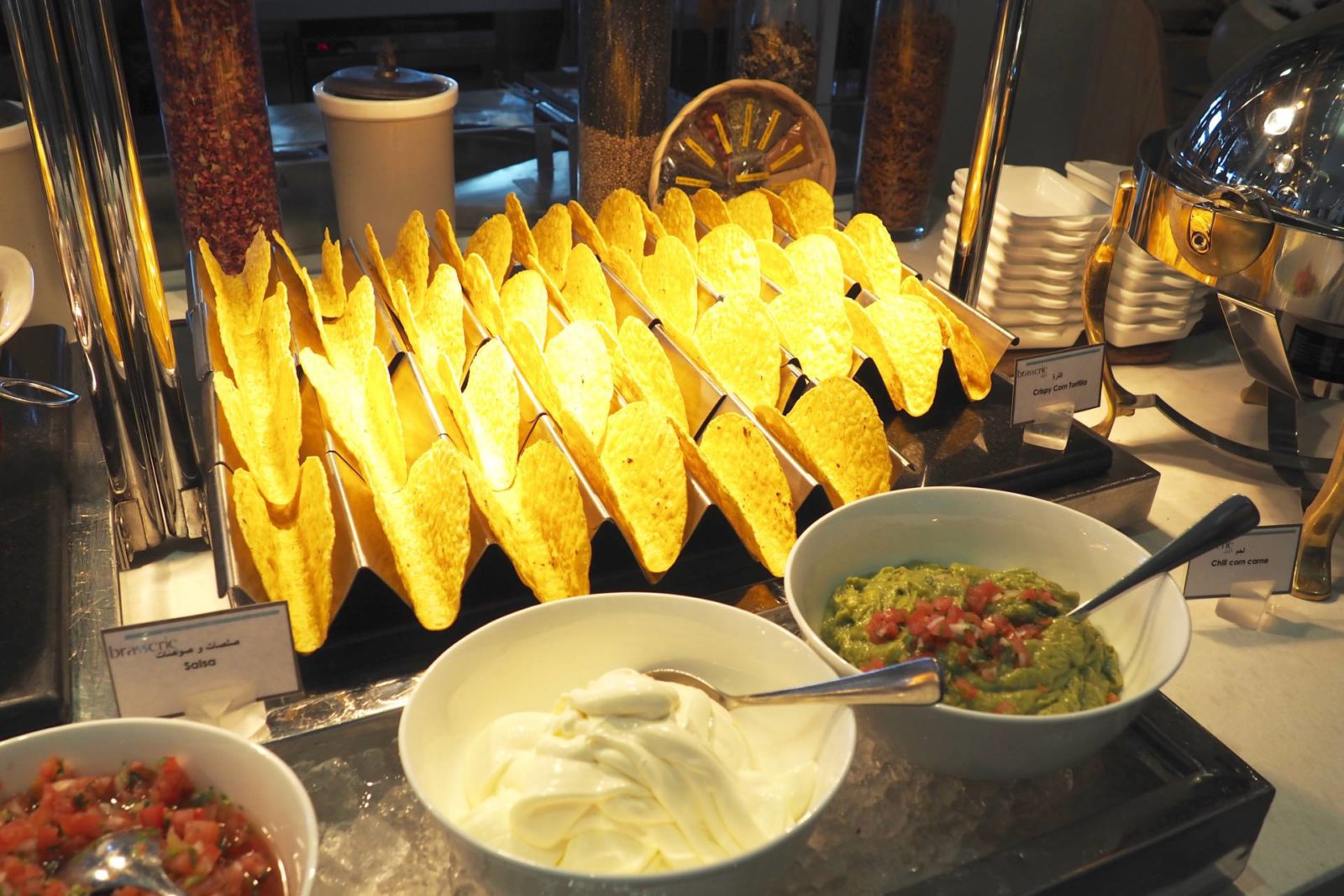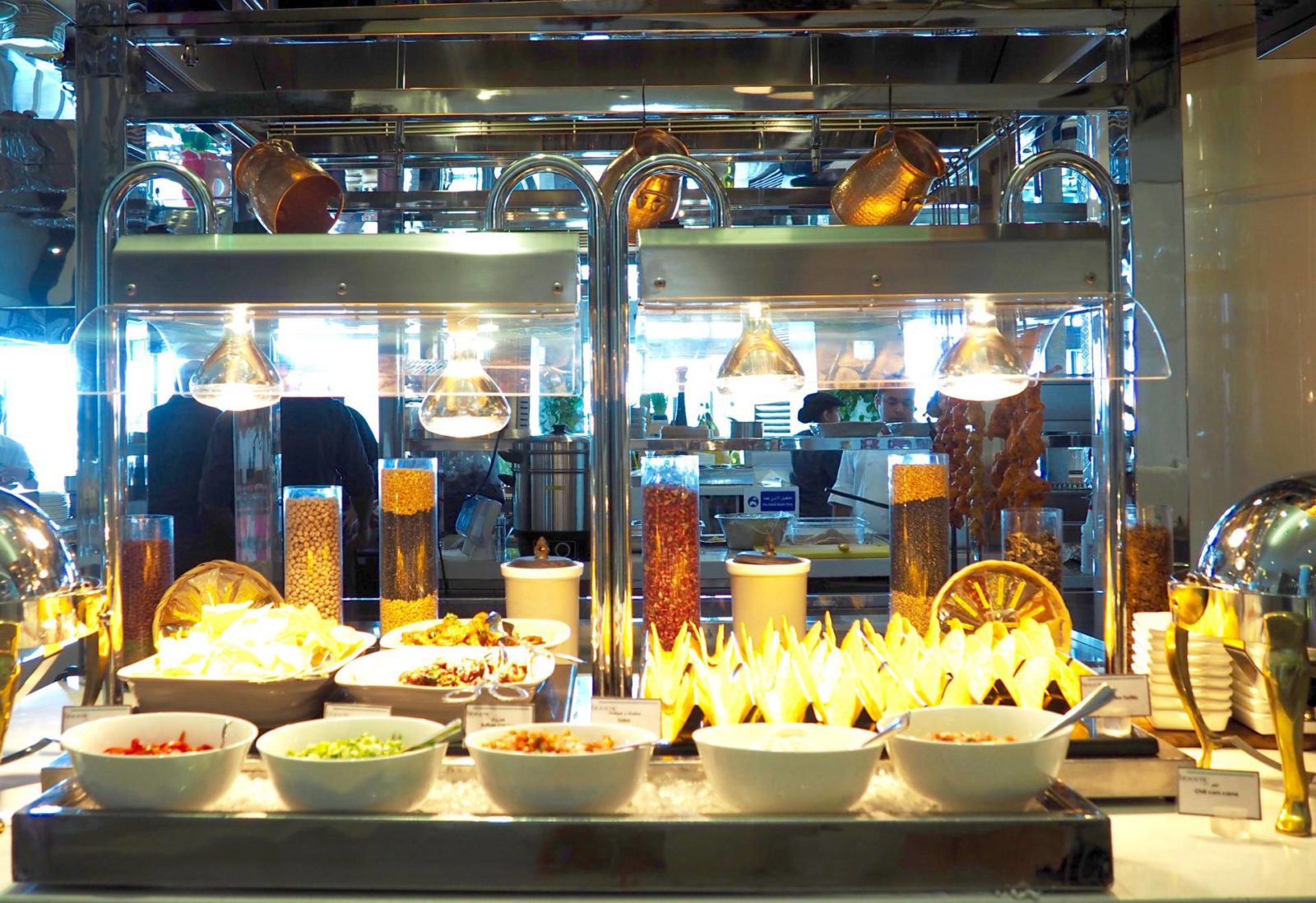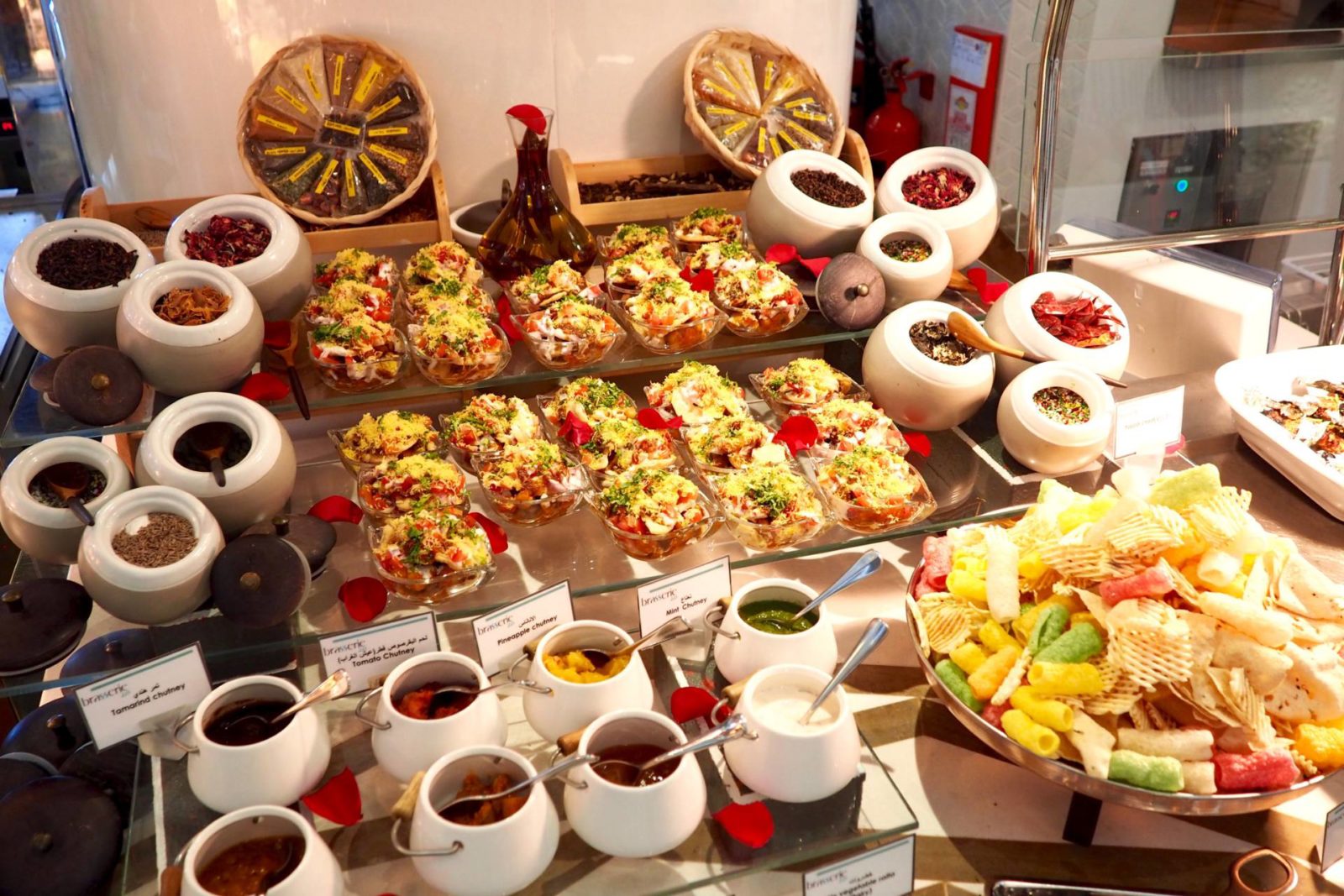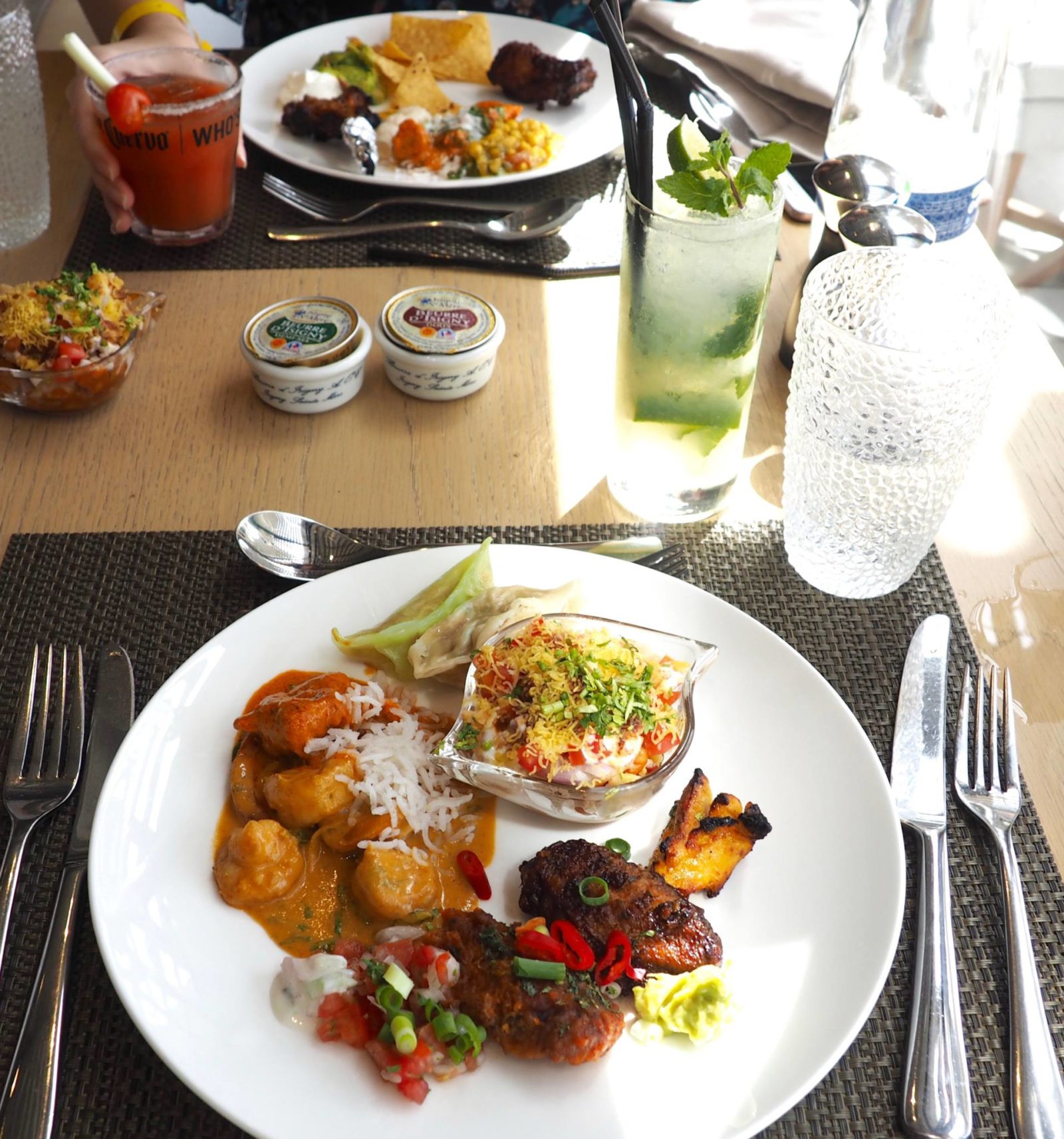 The (cute) live band played on and we got a little giddy on the cocktails, moving on to sparkling wine to complement our 'main' course.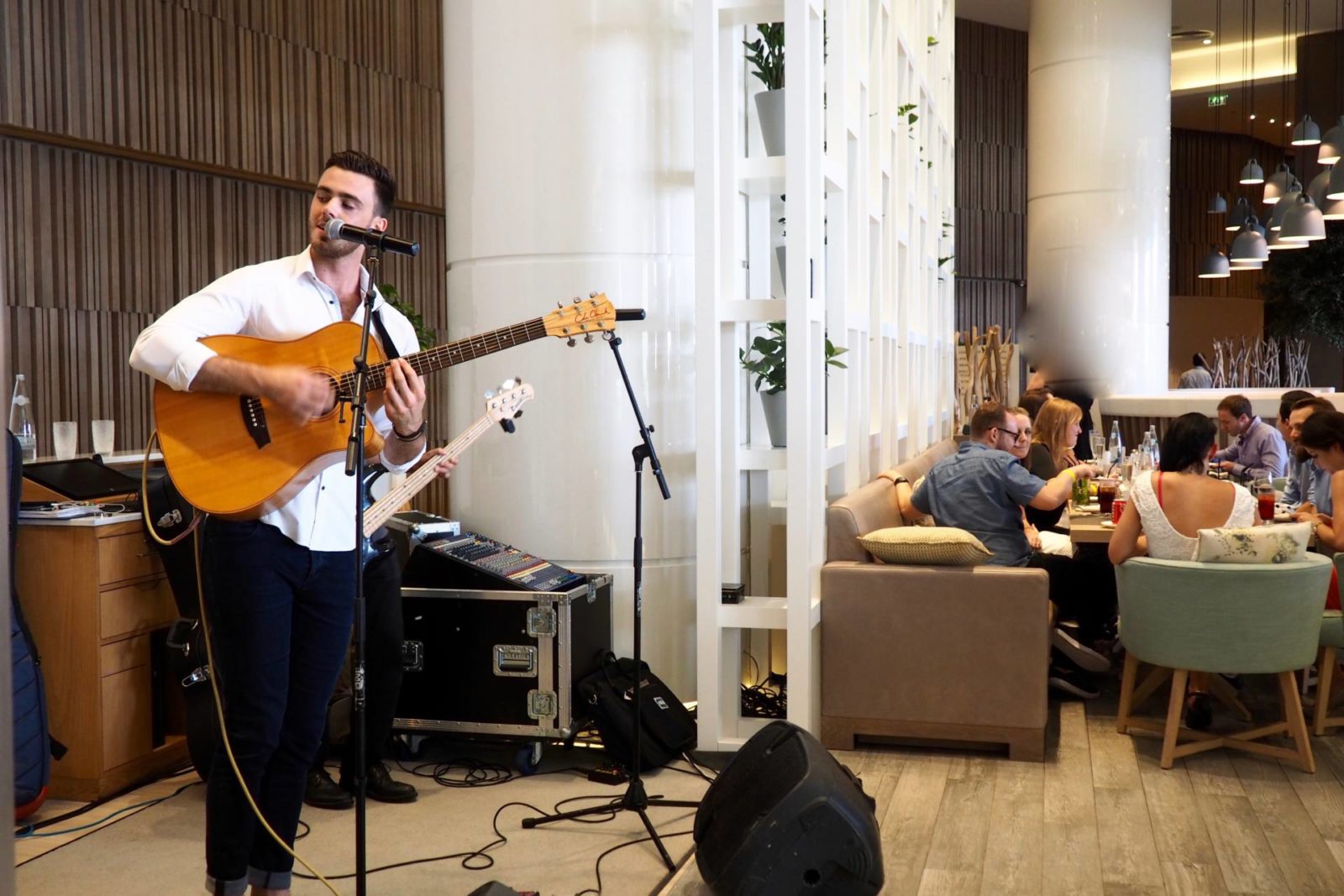 I guess you can take the girl out of Britain but you can't take the British appetite out of the girl, because I went straight for the carvery section, while my companion Jody ordered the most indulgent carbonara at the live pasta cooking station.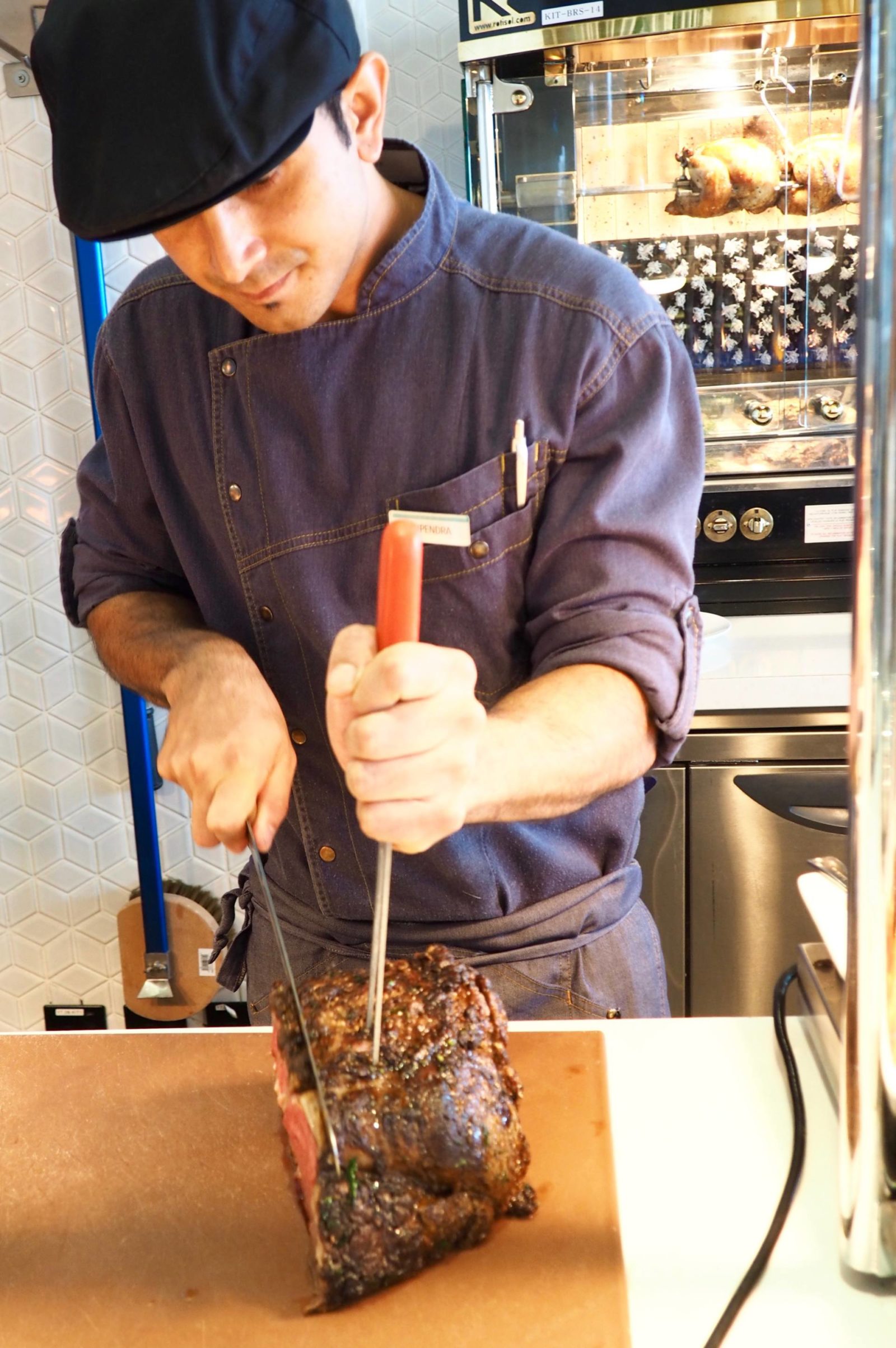 The Yorkshire puds and roasties deserve a special mention, because they transported me straight back to my Mum's sunday dinners. Homesick British expats, take note!
I'm always more interested in the trimmings than the meat when it comes to a roast dinner, so although the beef was perfectly cooked, I was delighted at the wealth of choice for accompaniments.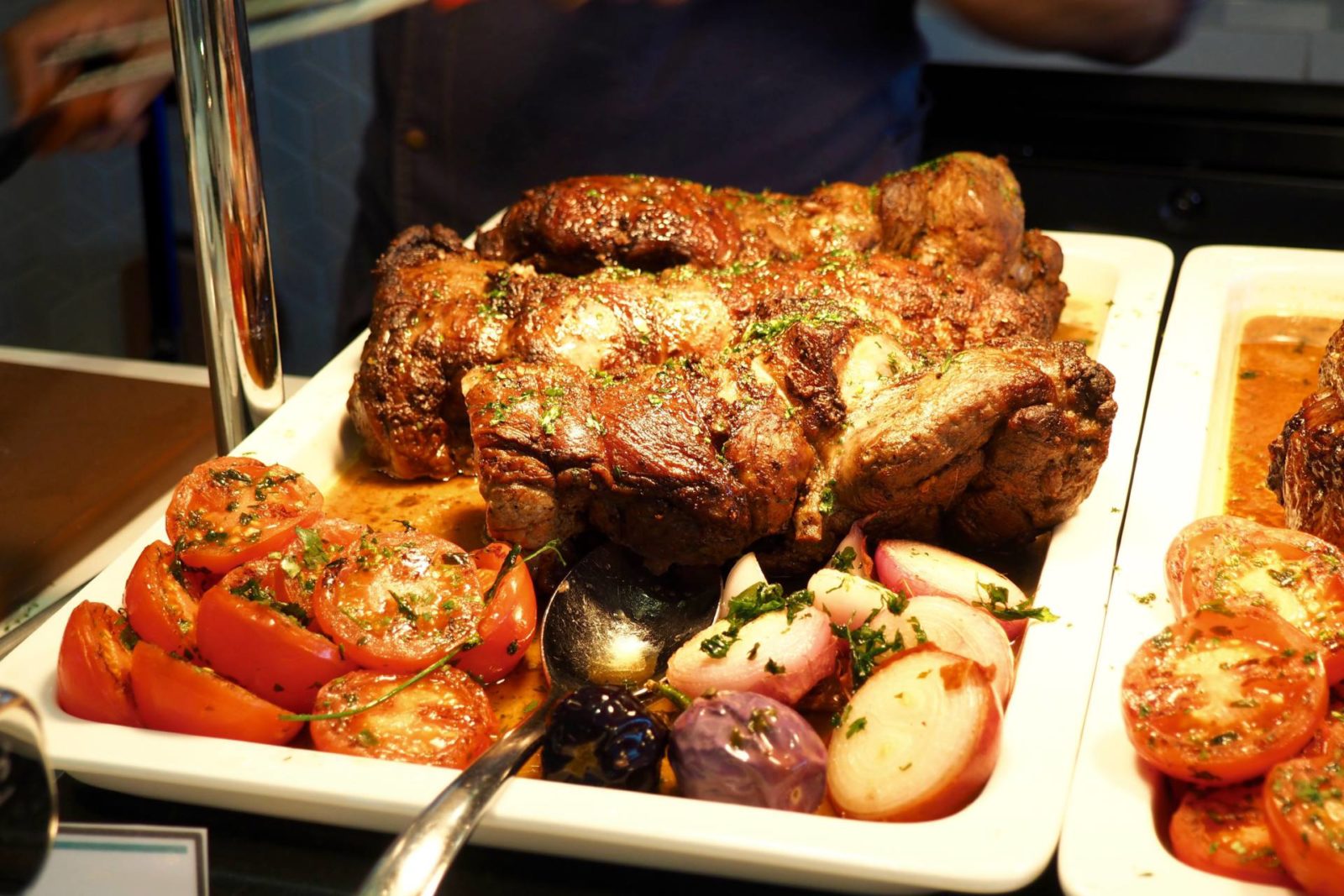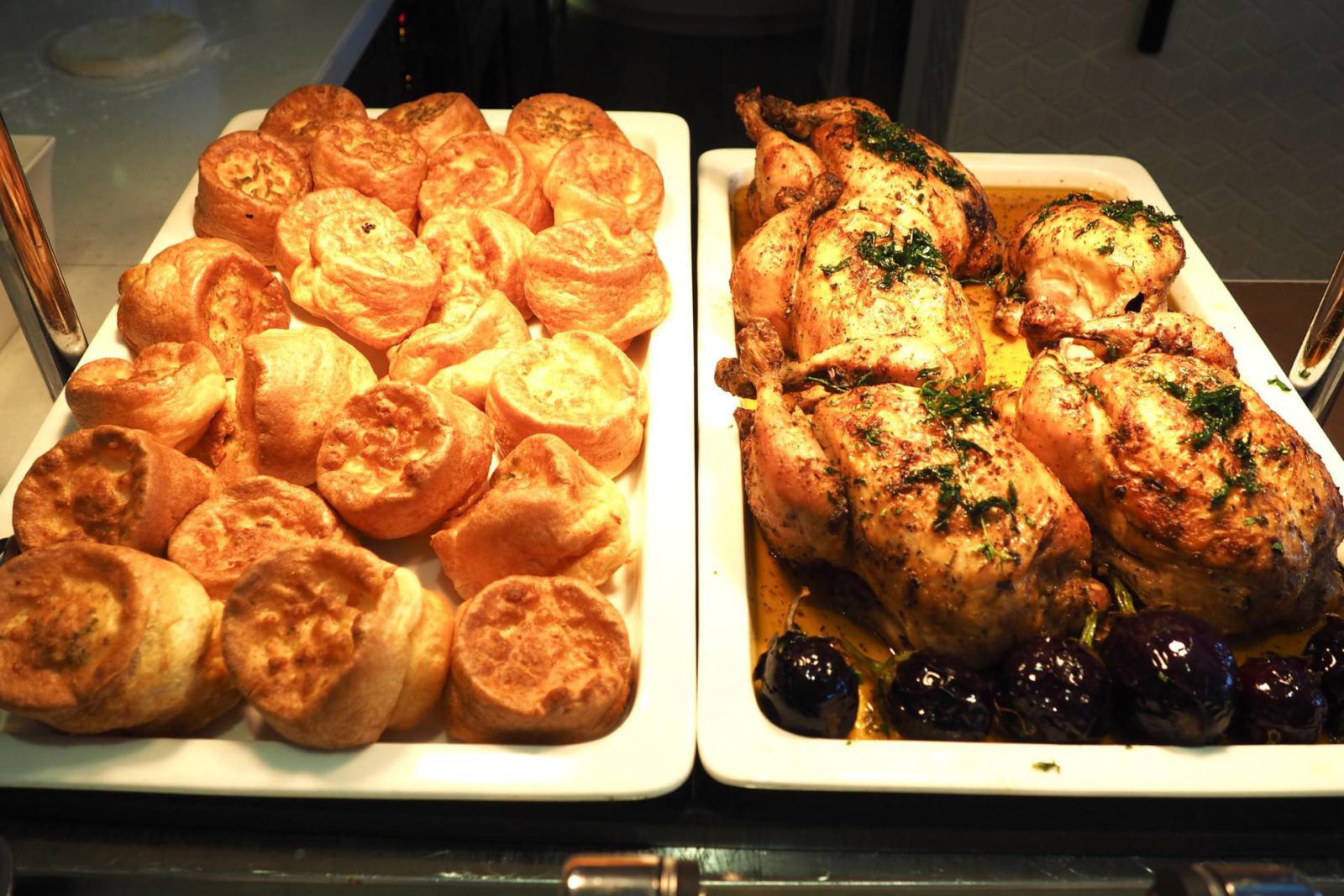 I tasted Jody's carbonara (again, all in the name of research), and it was as good as the pasta dishes I ate in Rome recently!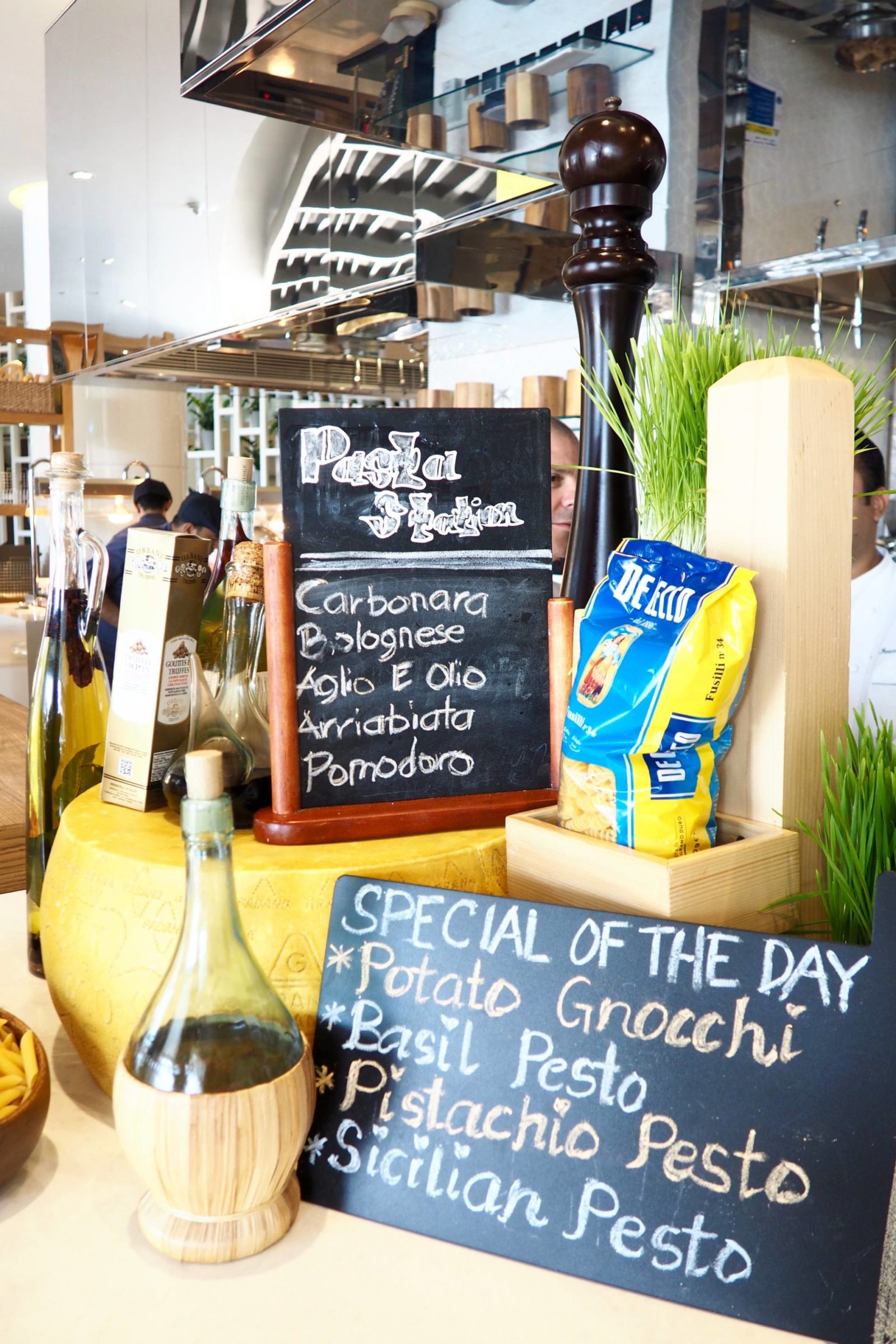 Our waitress said we had to try their special frozen rose drink so of course we complied. Call it a palate cleanser if you will.
We couldn't manage any of the decadent desserts aside from the nutella crepes, whipped up fresh in front of us. Can anyone actually resist nutella?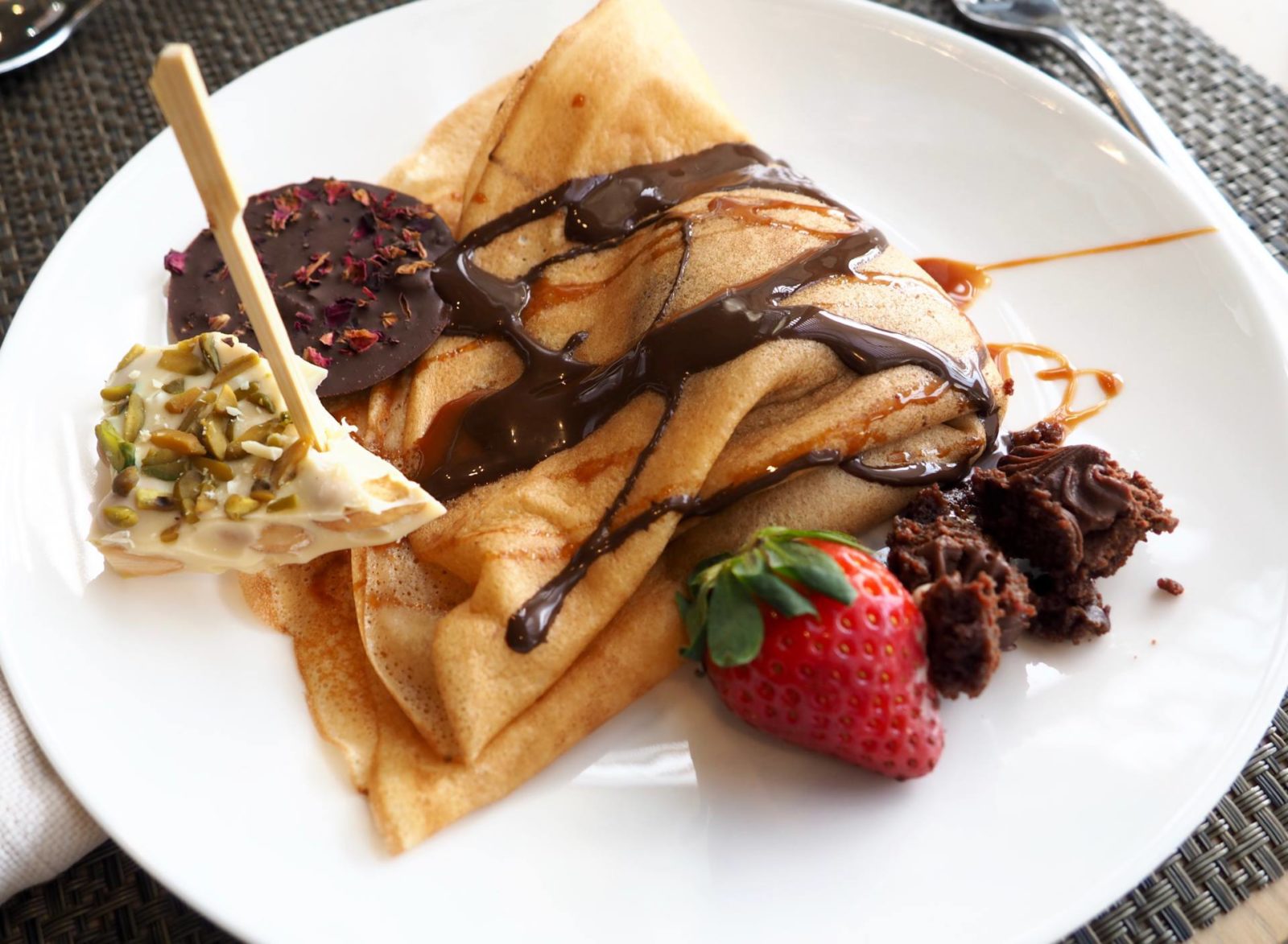 We nibbled at the cheese station to end our mammoth feast. I have a fantastic picture of Jody looking like she's in her absolute element amid all of the cheese, but I promised I wouldn't make it public!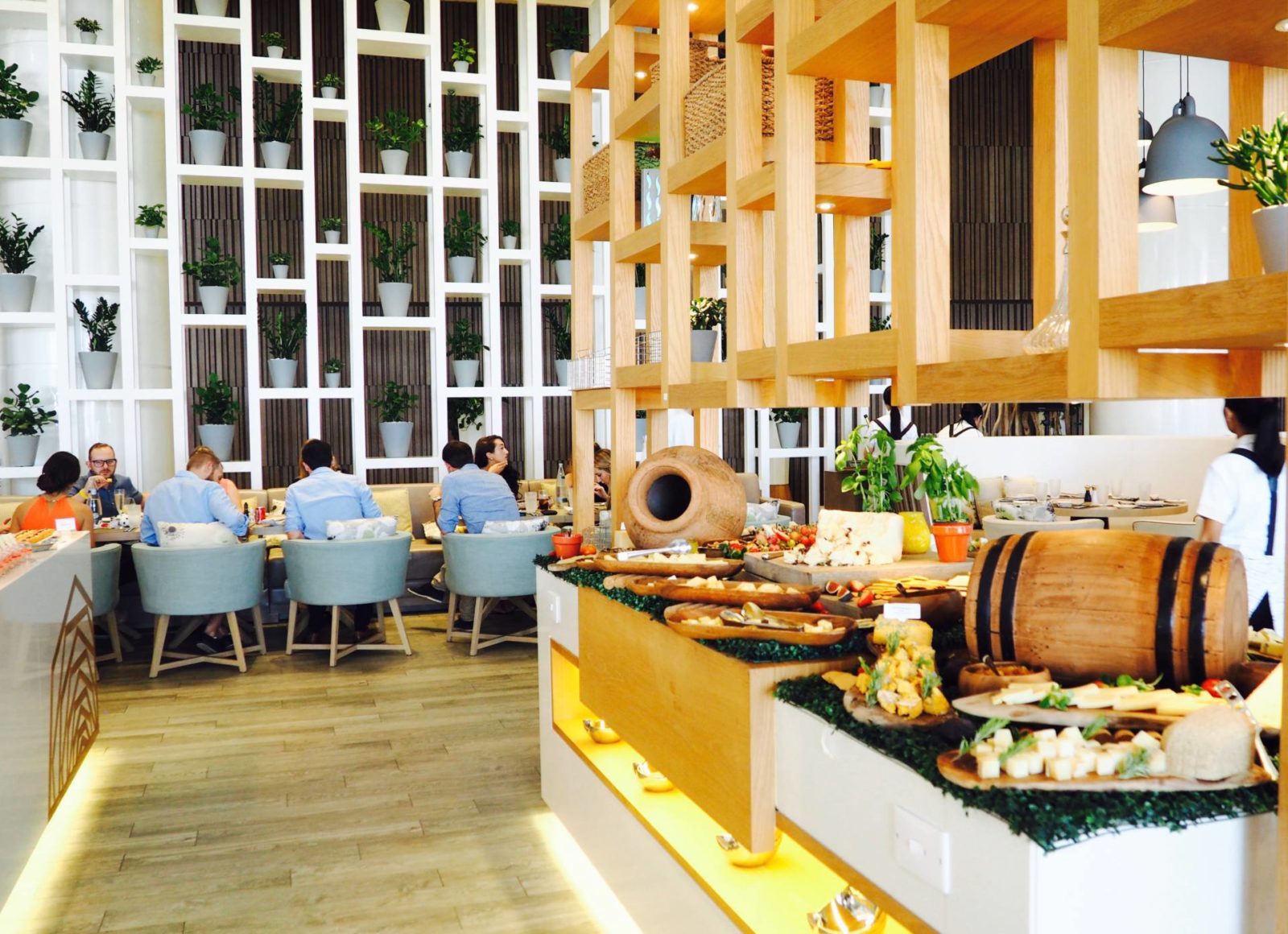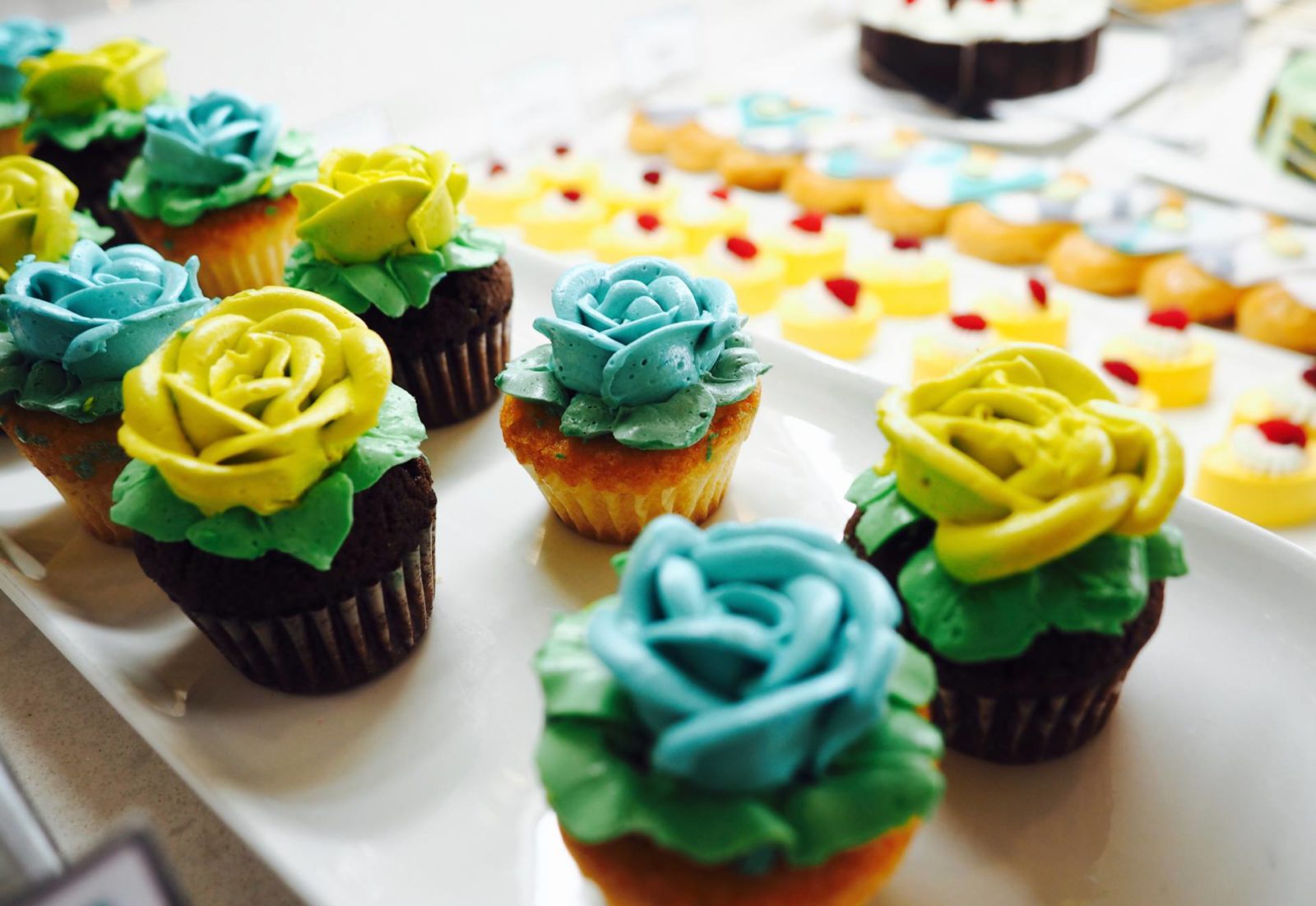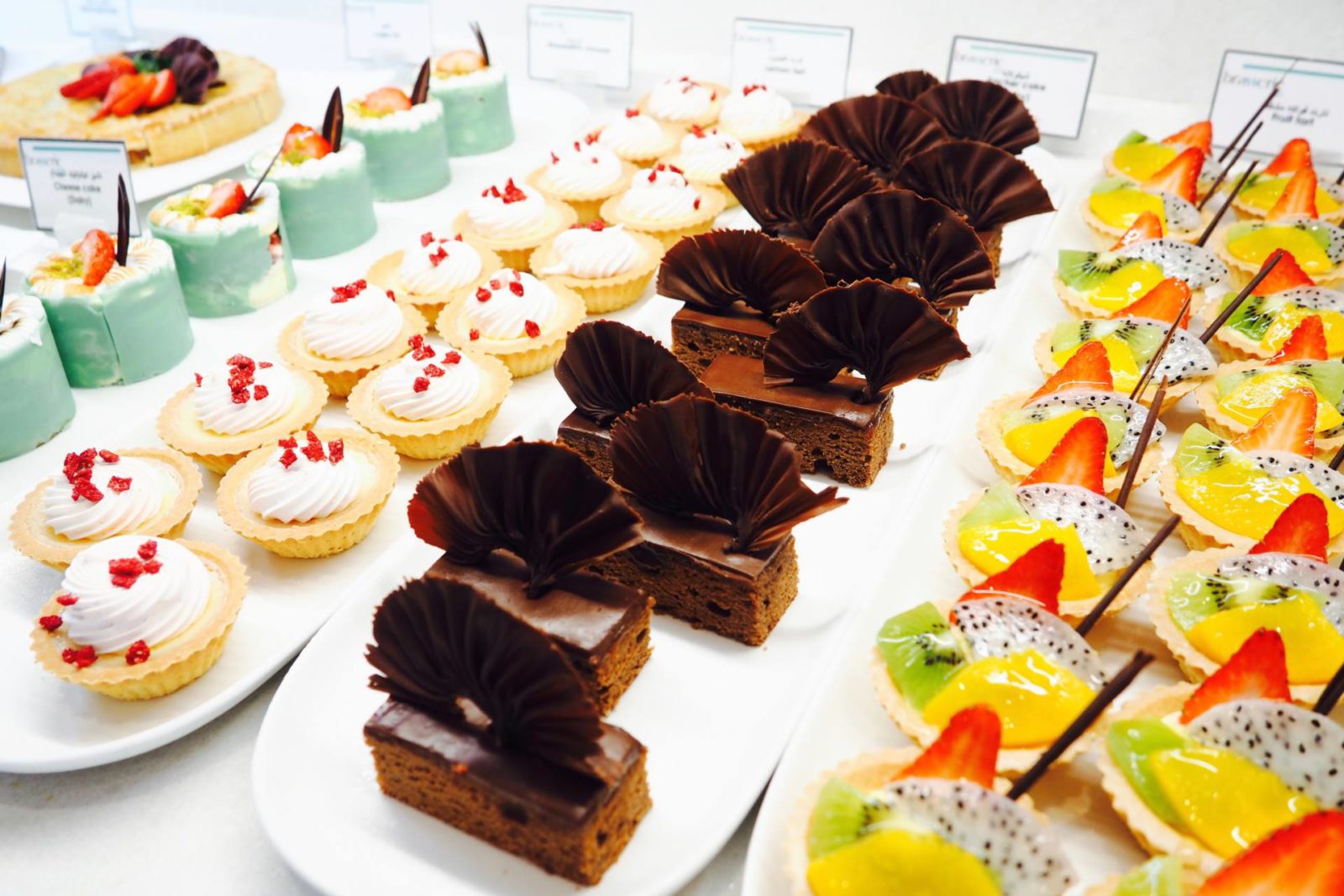 There was time for a slightly drunken photo shoot in the grounds, before we headed over to Geales for a complimentary drink (like we needed another). We basically spent the whole time shouting 'WHY DON'T WE EVER COME HERE?!' at each other, then went home to lapse into well-deserved food comas.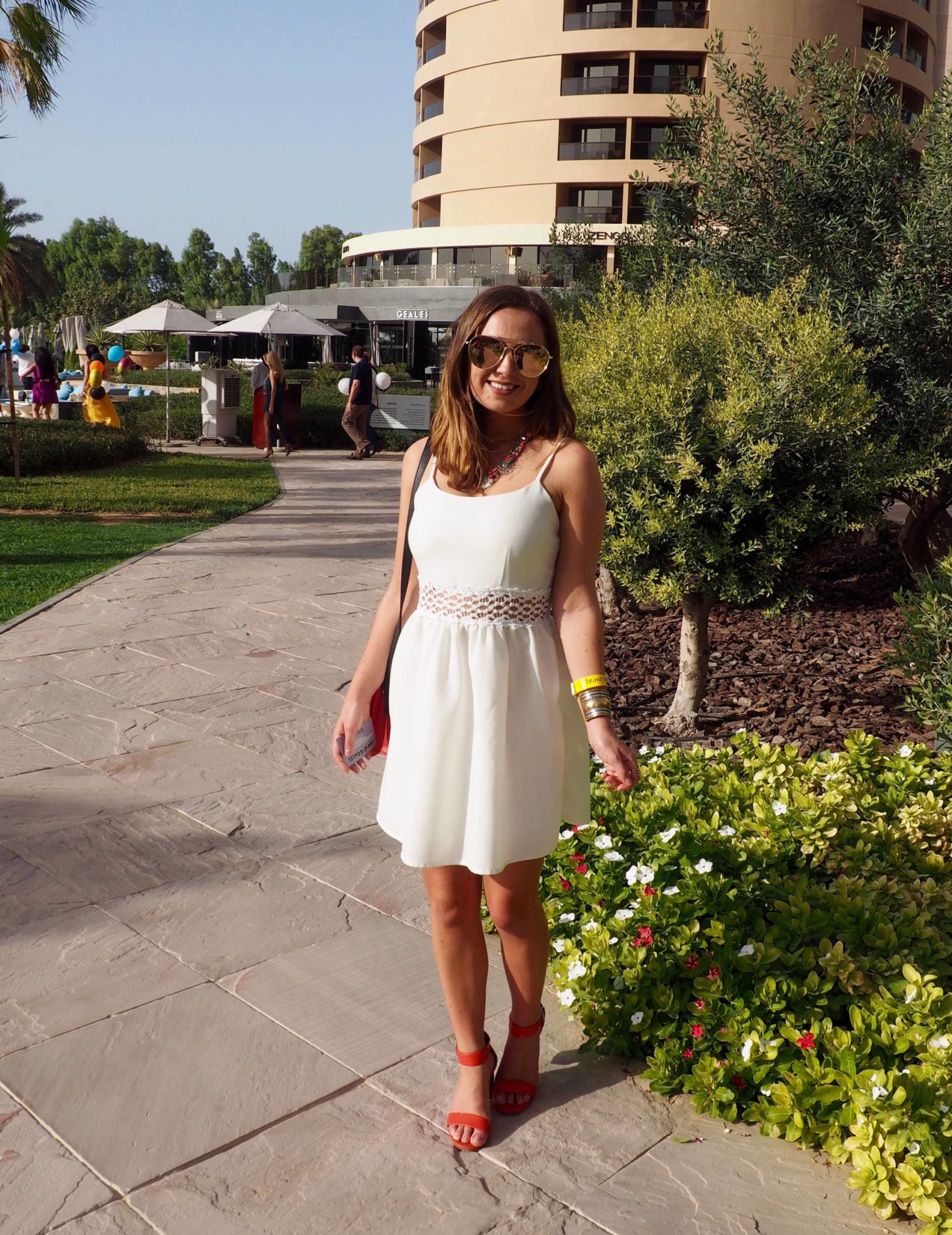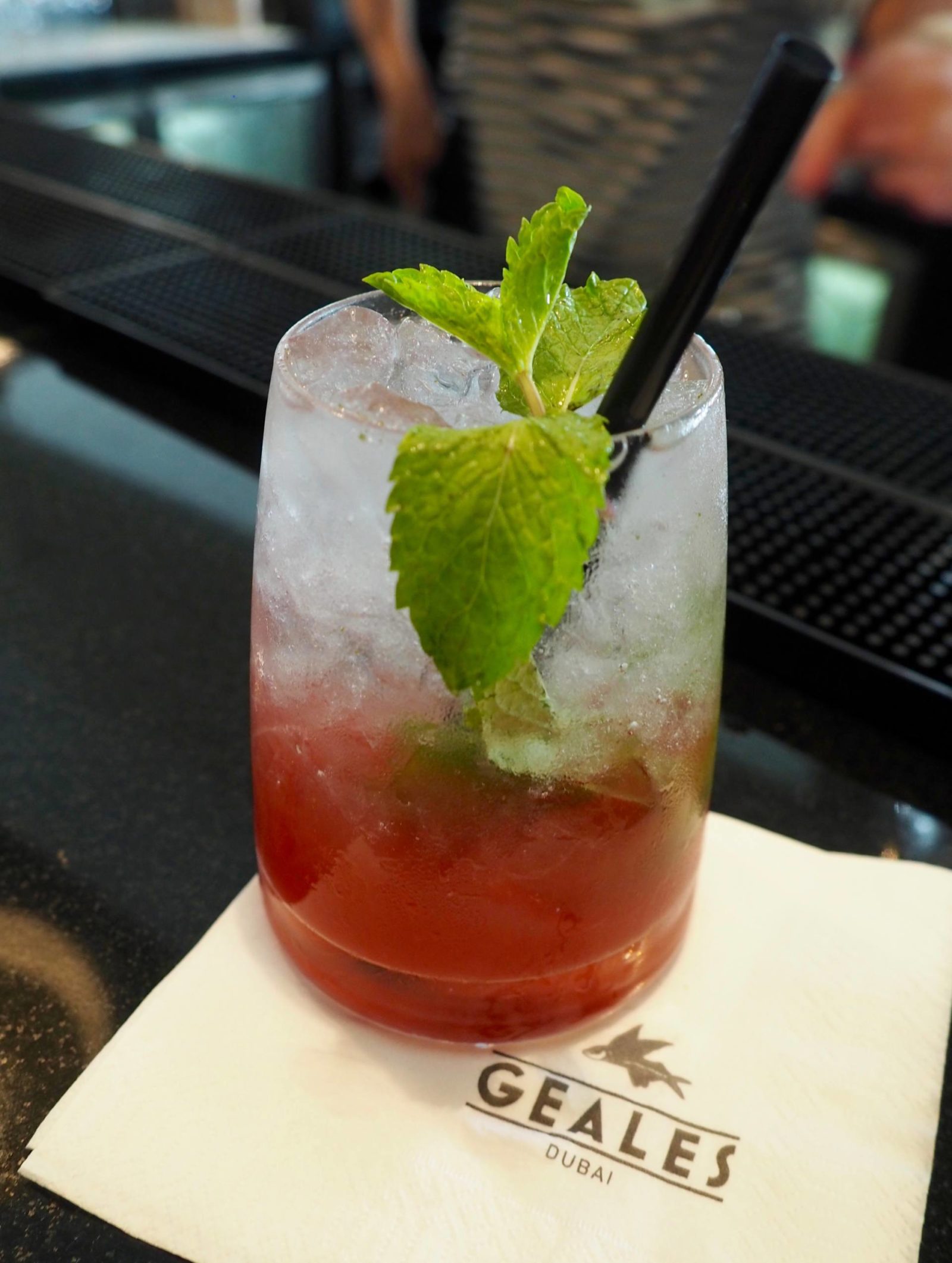 Don't let our cocktail-fuelled day fool you: the brunch at Brasserie 2.0 is family friendly (have you ever seen eight year olds get excited about sushi? Seriously, only in Dubai), the food is five star, and the atmosphere makes it the the perfect place to wile away a Friday. Dubai-ites and visitors alike – put this one on your must-do list.
Liked this? You can follow While I'm Young on Facebook, Twitter and Instagram for inside tips, funny Dubai insights and a glimpse of my travels around the world. I have a feeling that with brunches like this, I won't be young and skinny for long…
Book your stay at Le Meridien Mina Seyahi Dubai on booking.com.
Get my brunch look