Is sleeping in a castle on your bucket list? If so, you need to book a night at Walworth Castle Hotel near Darlington. I was invited to review an overnight stay at this luxury North East England hotel and sample a meal in the hotel's newly refurbished 1189 restaurant. The wannabe princess in me just couldn't resist the chance to stay in a real-life castle hotel so off I went, with my Prince Charming in tow. After our fairytale-like experience, I might just have to seek out more UK castle hotels to stay in for future trips!
If you've always wondered what it's like to live like royalty, read on…
My review of Walworth Castle Hotel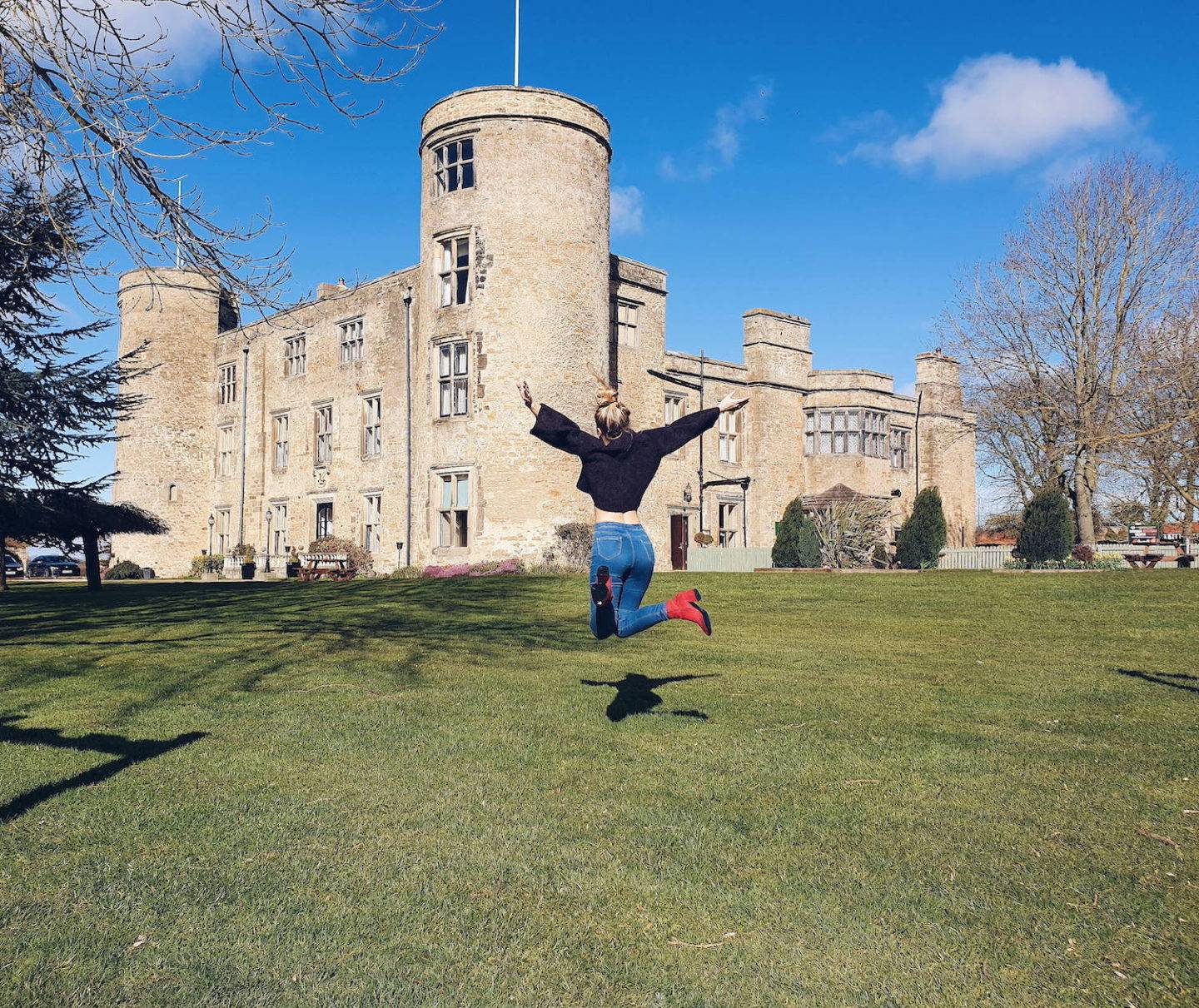 About Walworth Castle
Walworth Castle dates back to the 12th Century, when it was owned by the Hansard family who famously documented parliamentary debates. The book of Hansard is still referred to in legal battles today, so the A Level Law student in me geeked out a little at the chance to sleep in their old pad. The castle has provided shelter for royalty – in 1603 Elizabeth Jenison, the owner at the time, entertained King James VI Scotland, who was travelling down to his coronation to become King James I of England. He slept in what is now Walworth Castle's bridal suite. What a way to start wedded life…
Walworth Castle has gone through many incarnations over the years and was even a school for girls in the 1950s. I just love staying in buildings that have a story to tell! Can you imagine all the aristocratic soirées and scandals that have likely taken place here throughout history?
The owners have spent £8million keeping the castle hotel looking majestic since they accumulated the property in 2000, so I was keen to see if it was money well spent.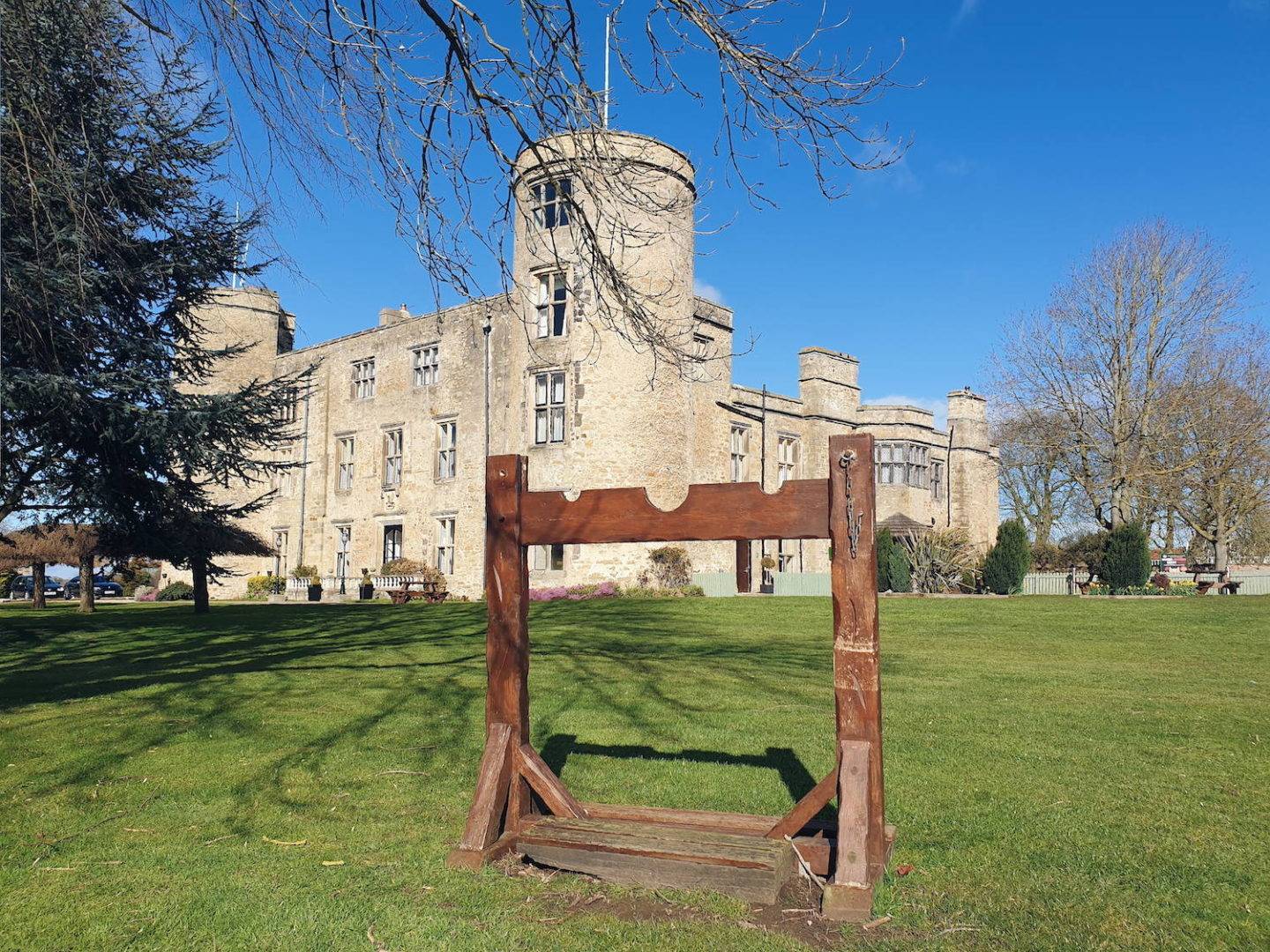 As the wheels of our carriage – sorry, car – crunched over the gravel car park, we were immediately struck by Walworth Castle's impressive facade. This isn't just a castle by name: it looks like the ones I grew up seeing in fairytales.
We received a friendly welcome from Jess on reception, who led us up a grand solid oak staircase to our room. The regal stained glass window, suits of armour and oversized gilded mirror remind guests of the grandeur of their surroundings, but I didn't feel like I needed to whisper, thankfully!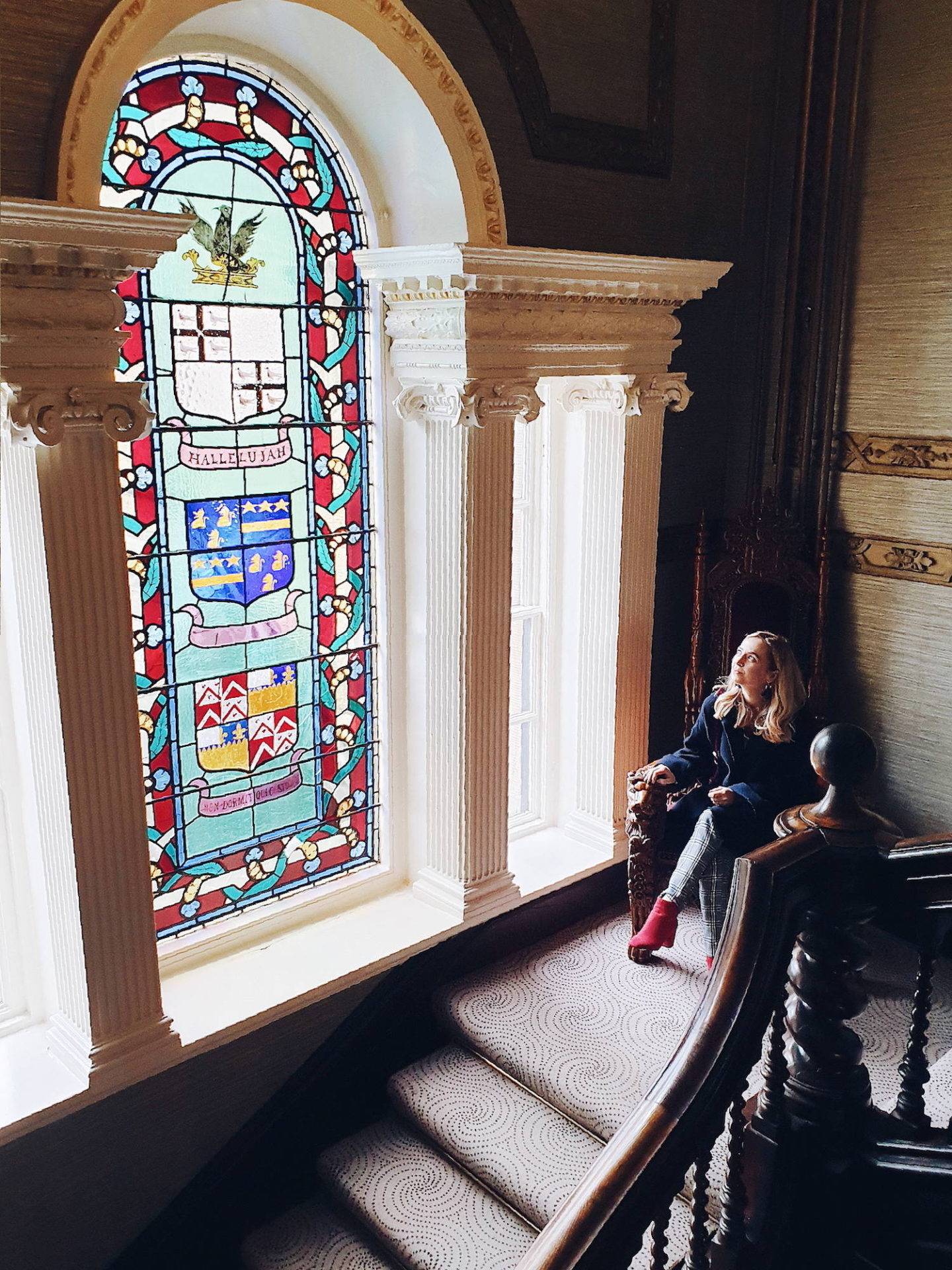 Our Four Poster Room
The focal point of our room was the traditional four poster bed, swathed in heavy textiles and raised high off the floor. I mean, if you're going to stay in a castle hotel, you kind of have to sleep in a four poster bed, right?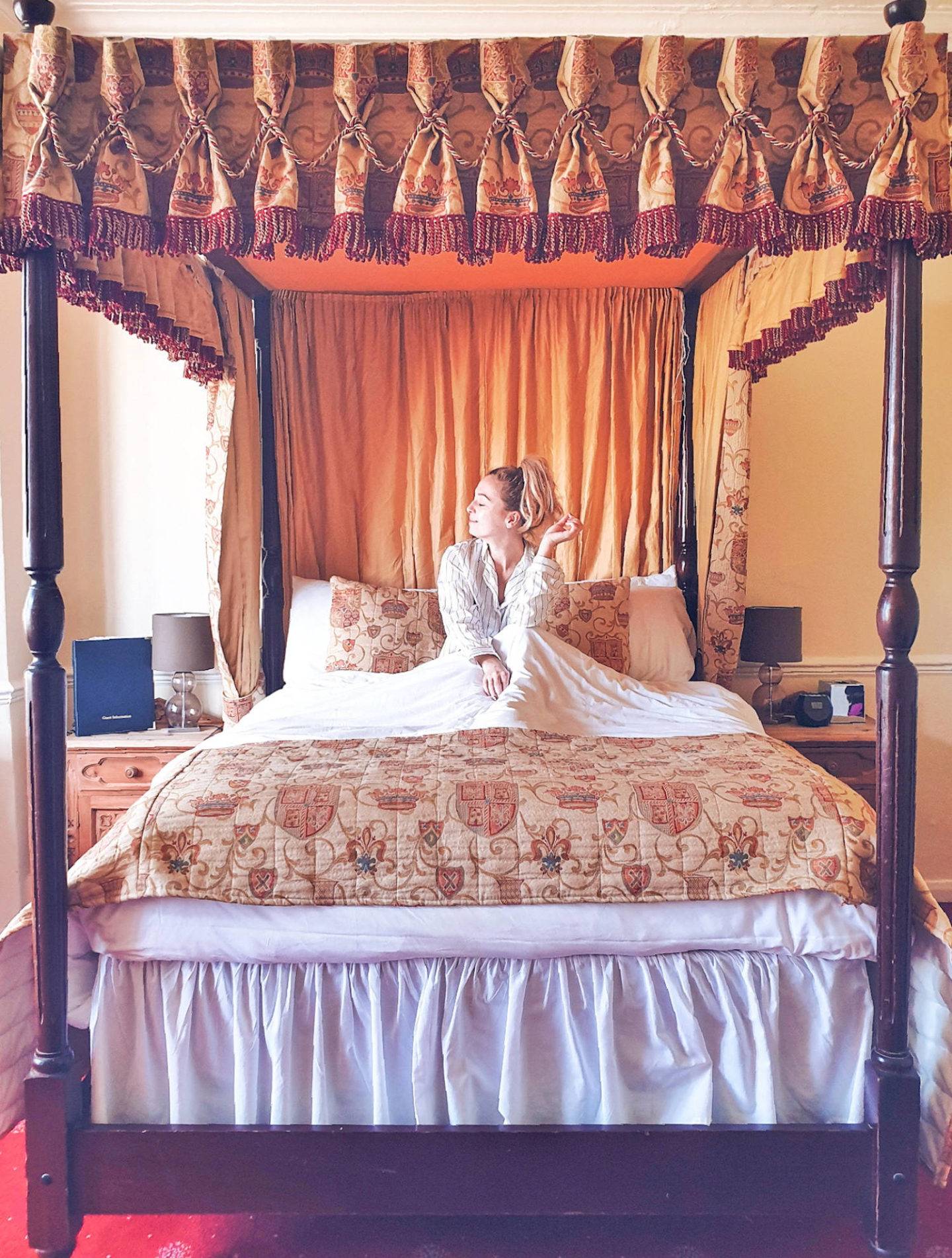 The room was equipped with a small TV, tea and coffee making facilities (complete with posh biscuits and Union Jack mugs) and we had a large window looking over the well-tended green land surrounding the castle hotel.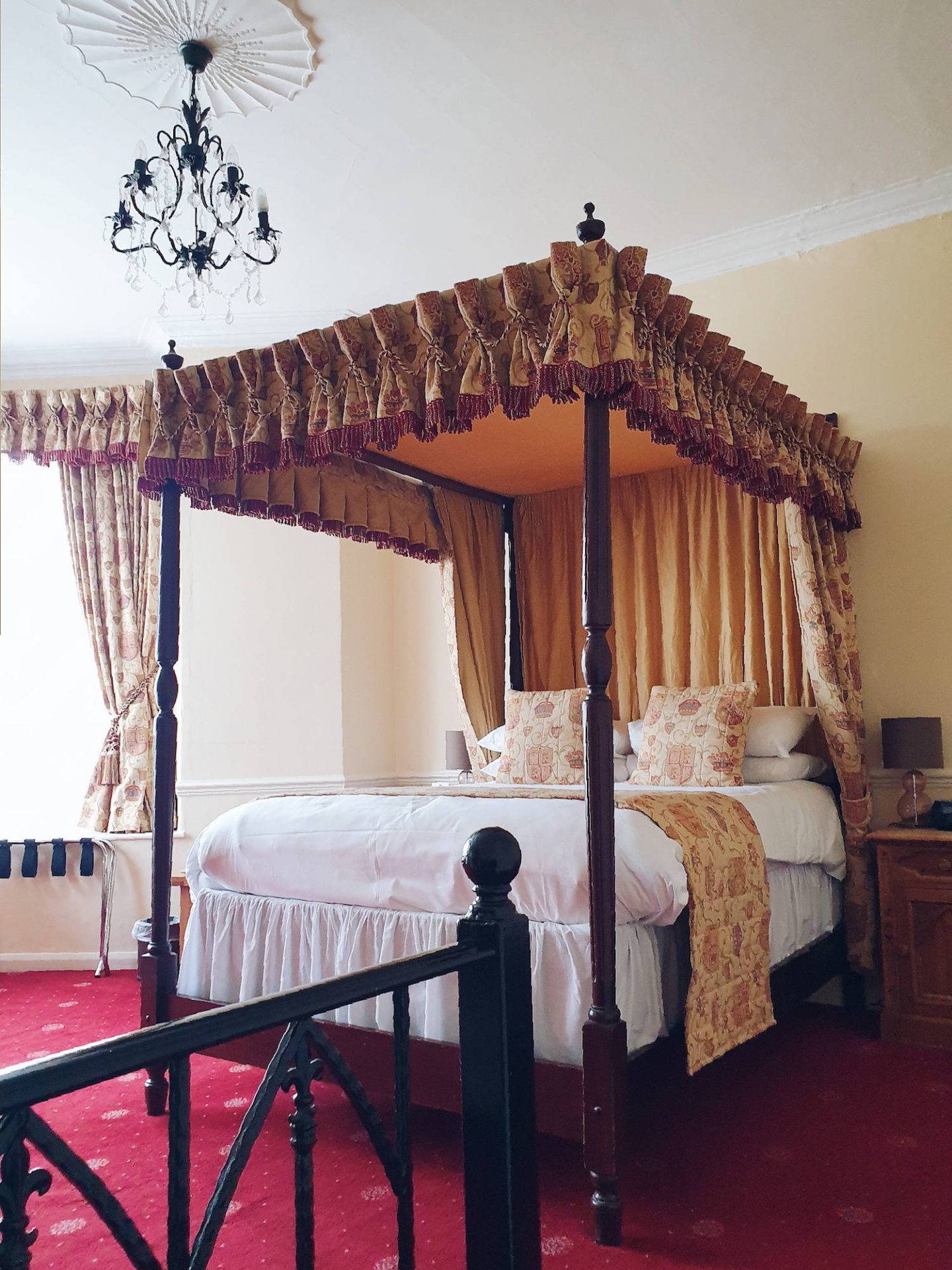 One might expect a night in a castle to be a bit drafty but we were happy to find the room nice and toasty.
While the room's decor was quite rightly on the traditional side, I was pleased to find that the bathroom didn't follow suit. It had a decent power shower and complimentary toiletries that smelled deliciously like parma violets.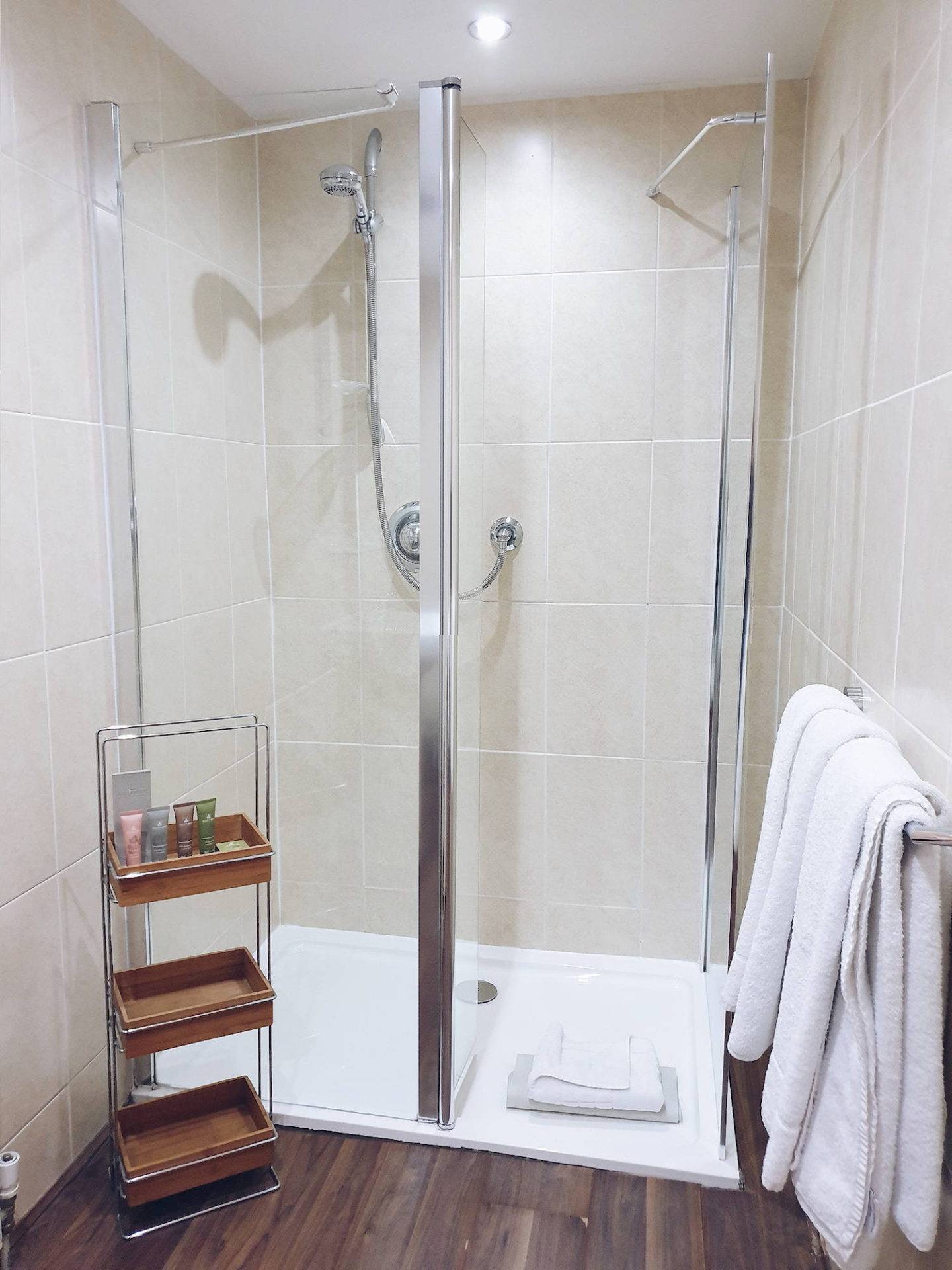 There was a wedding taking place in the Cardinal Court and a few guests relaxing in the elegant Hansard room the evening of our stay. I really do think it would be a lovely place to get married, and had we been planning to get married in the UK rather than in booking our venue in Italy, I definitely would have considered Walworth Castle as a venue.
A review of dinner at Walworth Castle's 1189 Bar & Kitchen
The hotel's onsite restaurant has just undergone a £50,000 refurbishment, and I thought it looked beautiful. Dark wood contrasts with peacock blue seating, a log fire keeps diners cosy and the original wonky flooring has been retained, meaning the new luxe furnishings don't eradicate the restaurant's medieval heritage.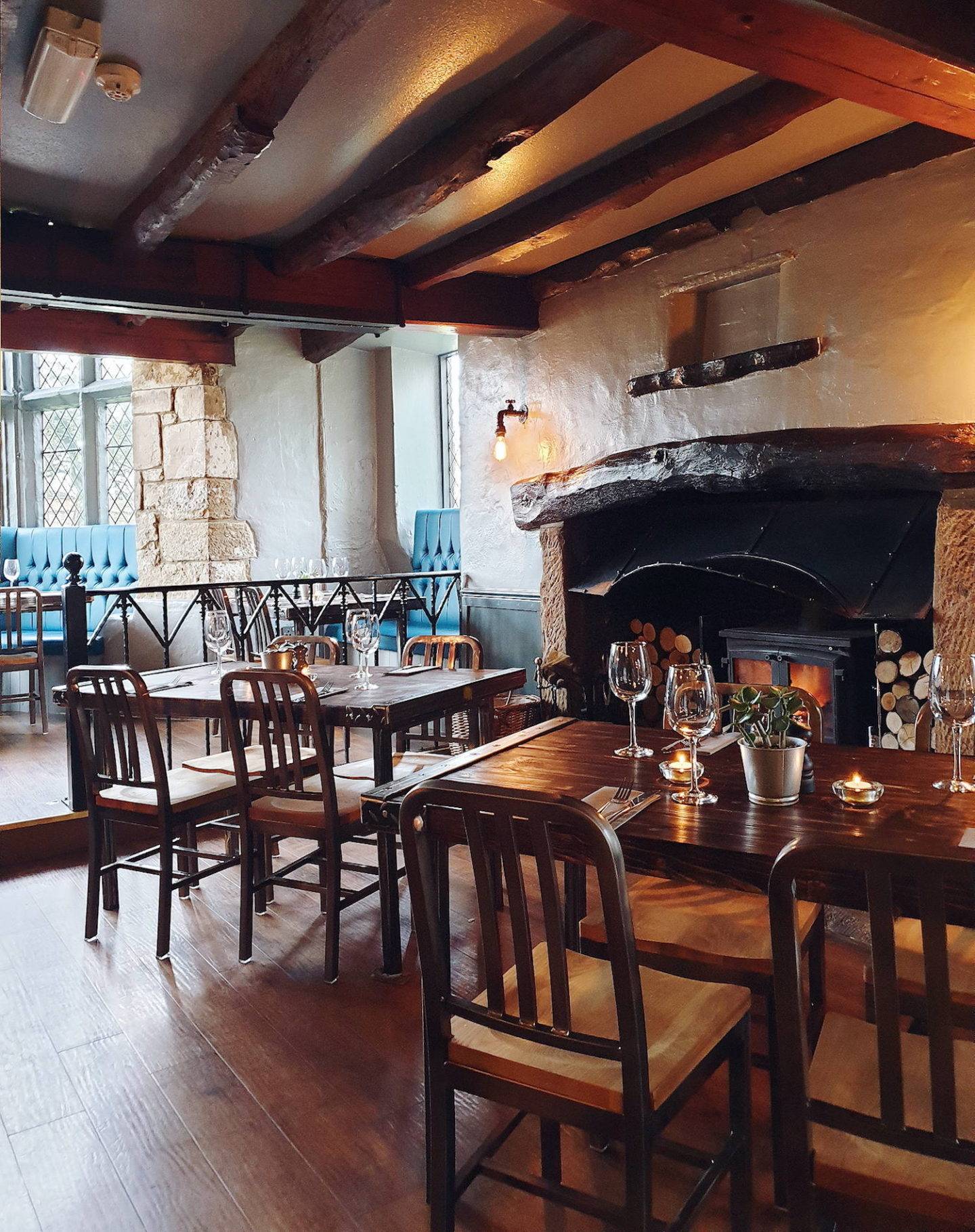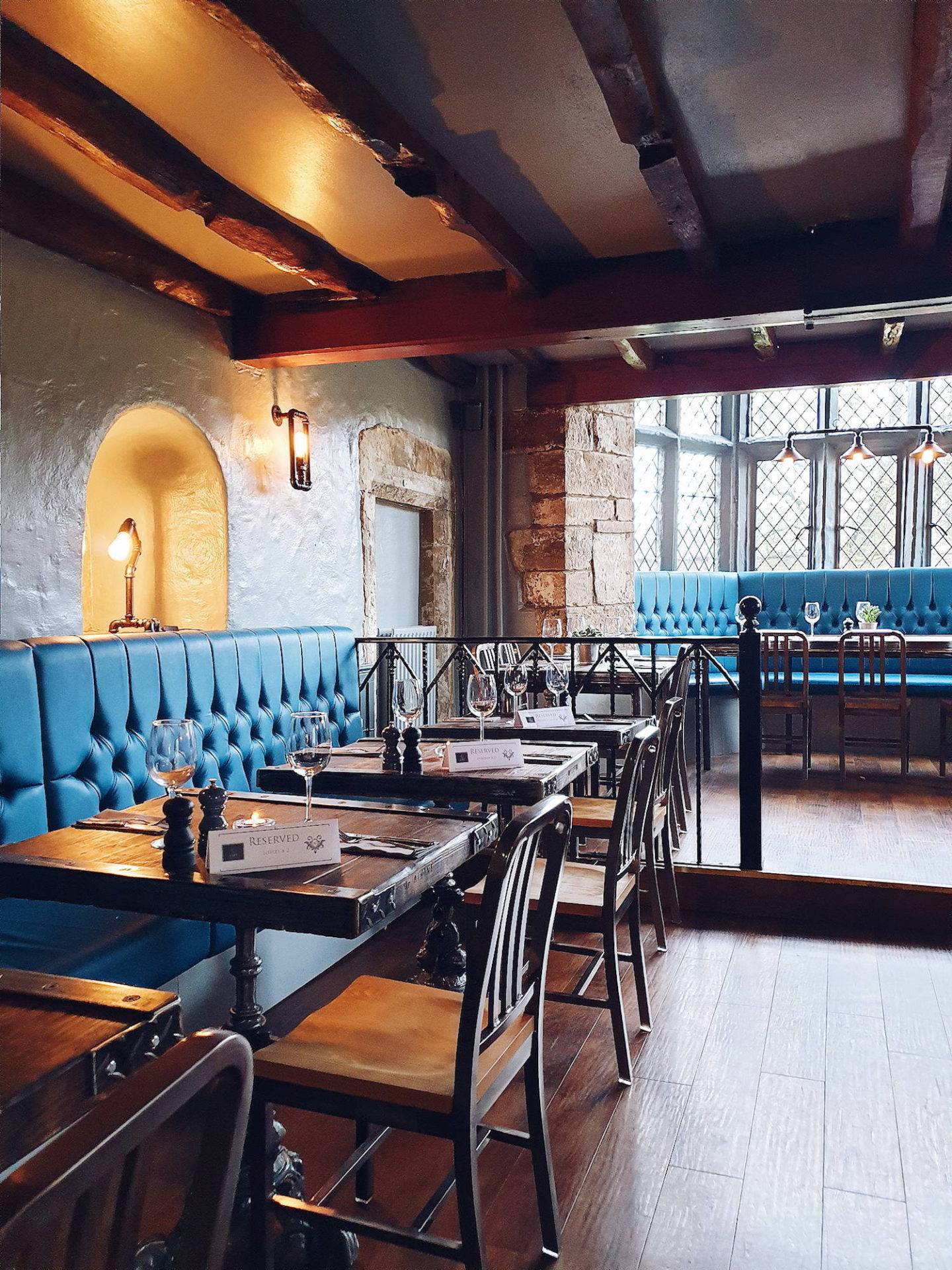 The menu is varied, with casual 'Early Bird and Bull' options served during the day and everything from fajitas to chateaubriand available in the evenings. There's also a Specials menu that looked very appealing.
I was pleased to see that the chef uses locally sourced, seasonal ingredients wherever possible. They also have an impressive gin collection and the wine list is divided into 'Good', 'Better' and 'Best'. We ordered a bottle of Shiraz from the 'Good' menu and maybe we're just cheap dates, but it was so delicious that we took a photo of the label so we'd remember the name!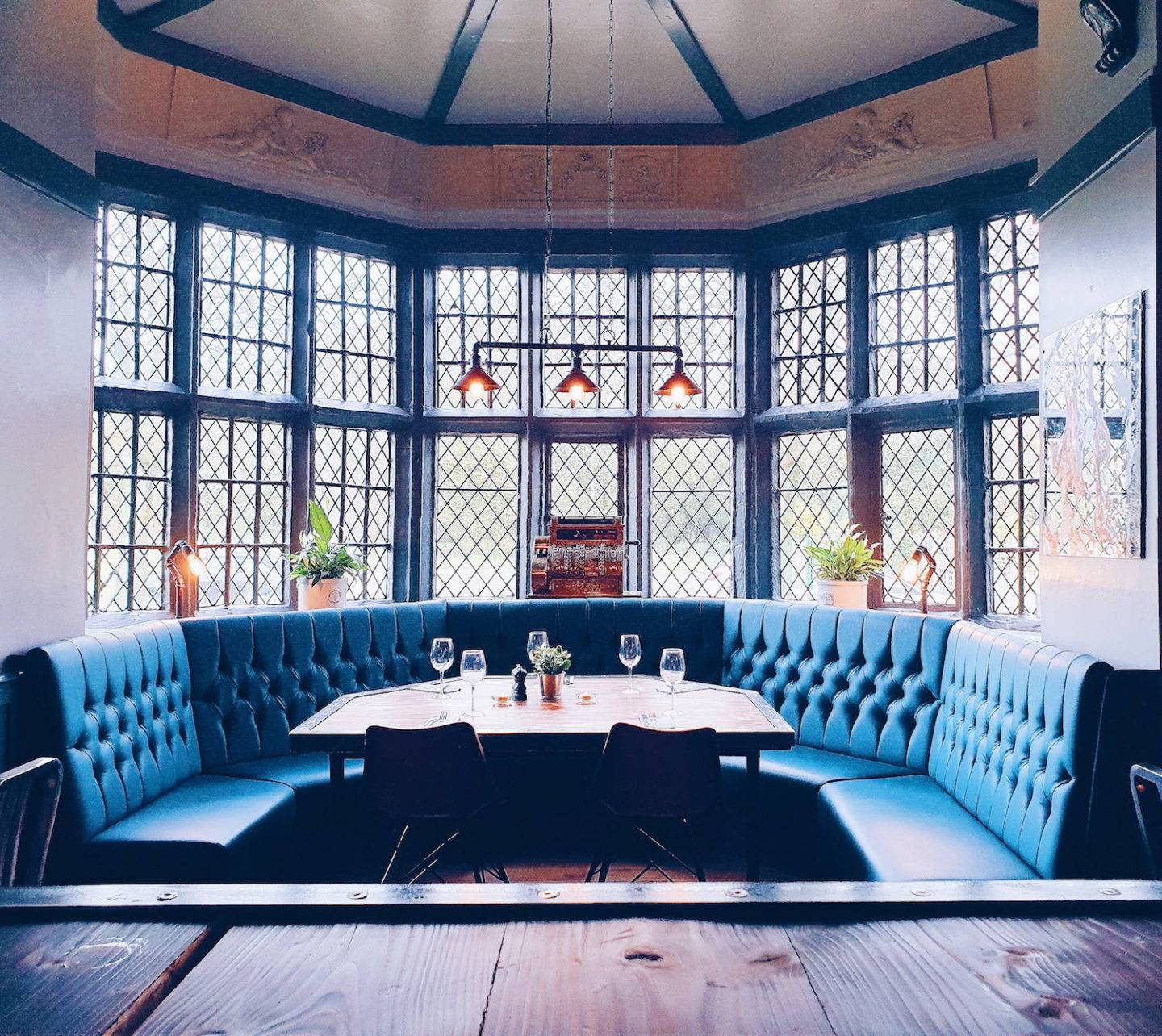 We weren't going to order starters but the curry spiced scallops served with cauliflower purée and Granny Smith apple caught our attention. I'm glad we ordered it, because Tom said it was the best starter he had ever had and asked if he could skip dessert and just order the scallops again! It was perfectly flavoured; the kick of spice didn't overpower the delicate scallops and the contrasting textures made it an exciting dish.
For mains, I went for something I haven't eaten for years: suet pudding! 1189 fill theirs with oxtail, beef skirt and real ale, accompanied by olive oil mash, seasonal vegetables, watercress and jus.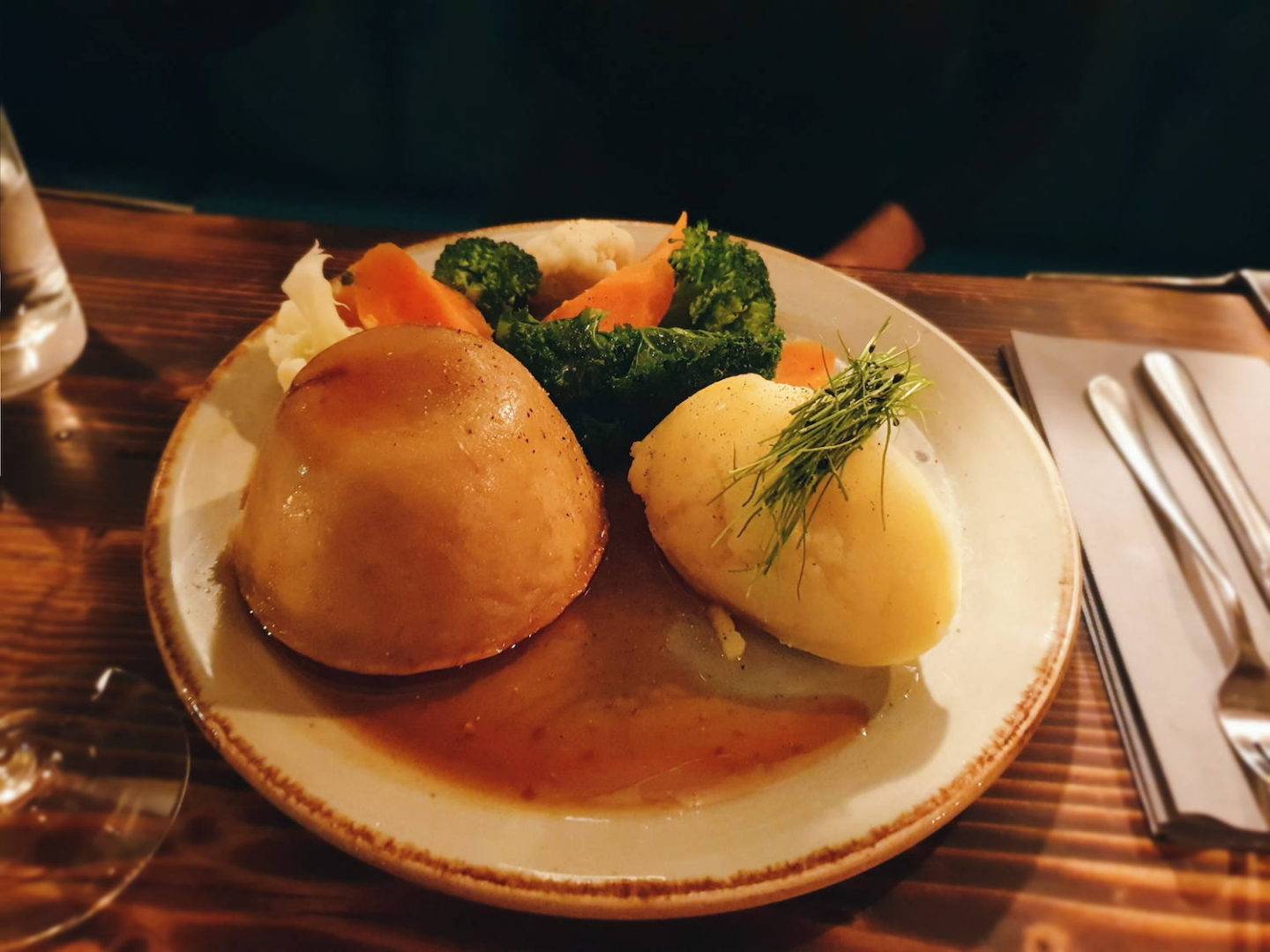 Tom opted for the 9oz 21-day dry aged fillet steak, which was served with grilled tomato, mushrooms, chips, pickled onion rings and bourbon sauce. The sauce was incredibly rich and a bit much for me but he enjoyed his meal and we both commented that the chips looked and tasted like roasties, which we were not at all angry about. I always steal his mushrooms and even they were perfectly done!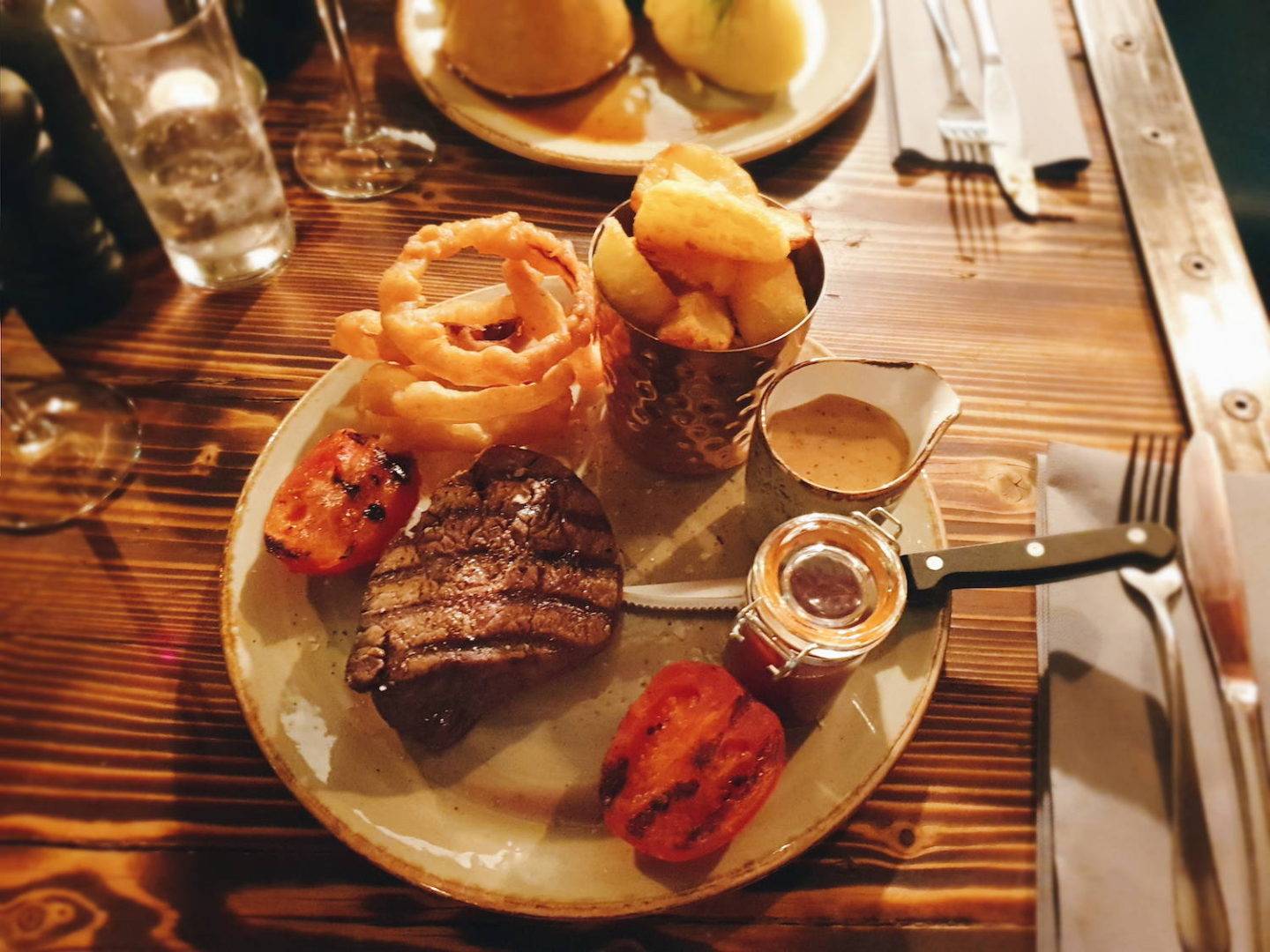 We shared dessert, and chose the sticky toffee pudding because that's what we order wherever we go if it's on the menu. The pudding itself was much lighter than I'm used to but that means you can eat more of it, right? We were certainly given a generous helping and the accompanying rum and raisin ice cream and brandy snap basket gave the dessert a boozy kick that we loved.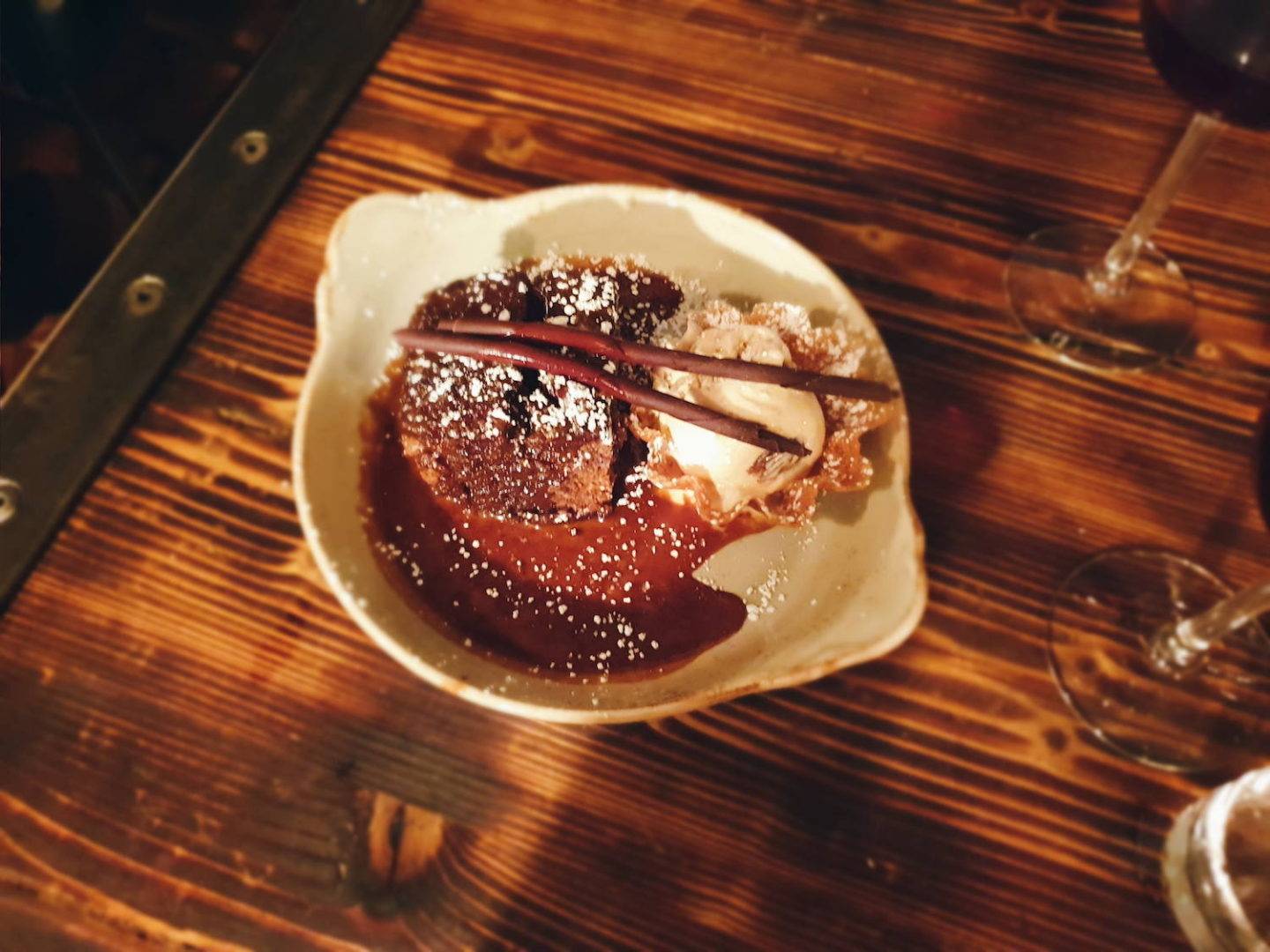 There's a lovely, relaxed ambience in the 1189 restaurant and the staff are friendly and on the ball. I'd recommend checking out the roast platters; they looked delicious!
Breakfast at Walworth Castle Hotel
Breakfast is served until 10 at weekends so we were able to enjoy a lie-in before trotting back down to the 1189 restaurant. There's a continental spread with cereal, fruit, yogurts and pastries to keep you going while your choice of cooked breakfast is prepared. Ours didn't take long at all and when it arrived, it was beautiful. The full English was comprised of locally sourced sausages, eggs, black pudding etc and my French toast with bacon and syrup was yummy.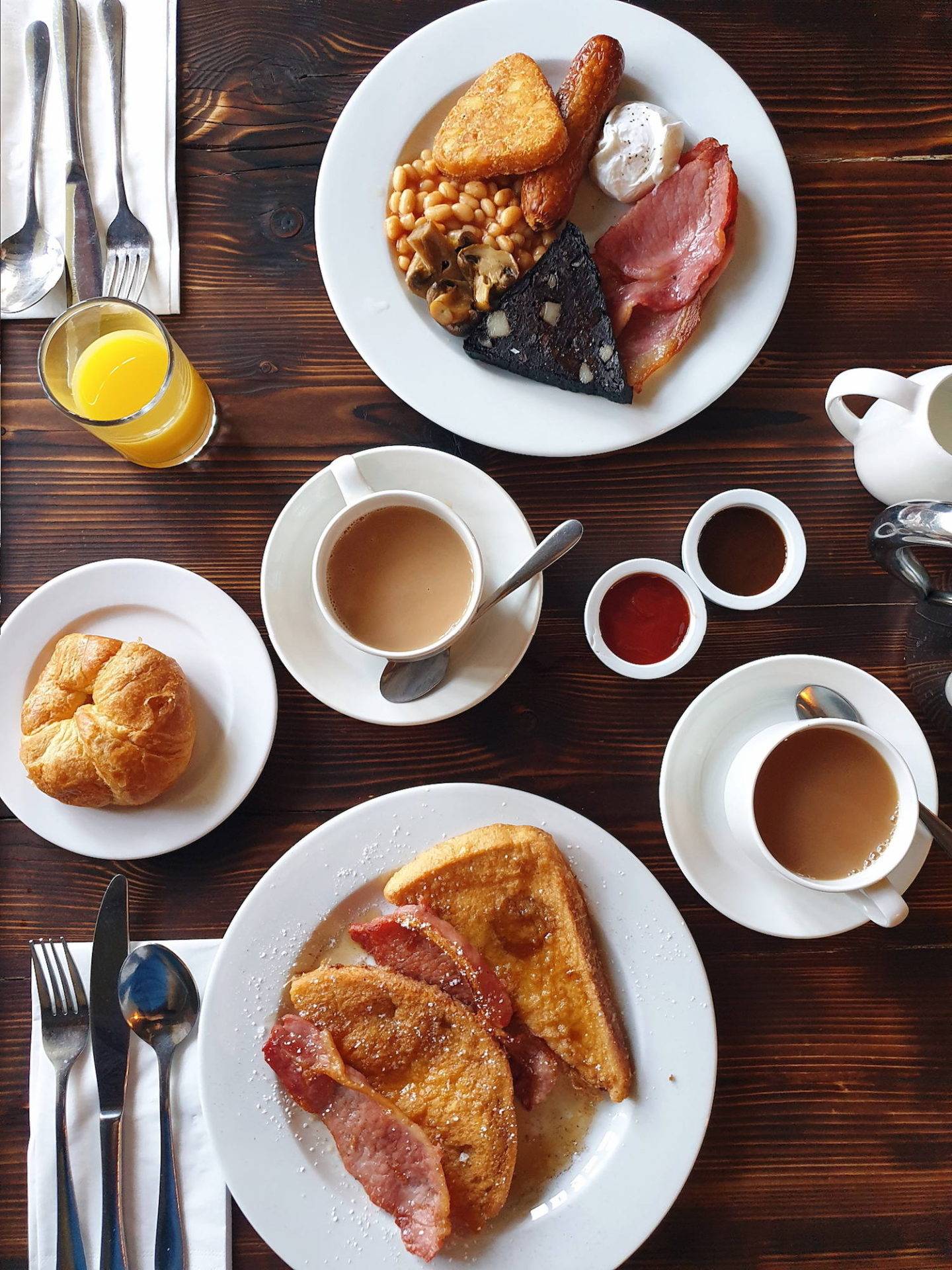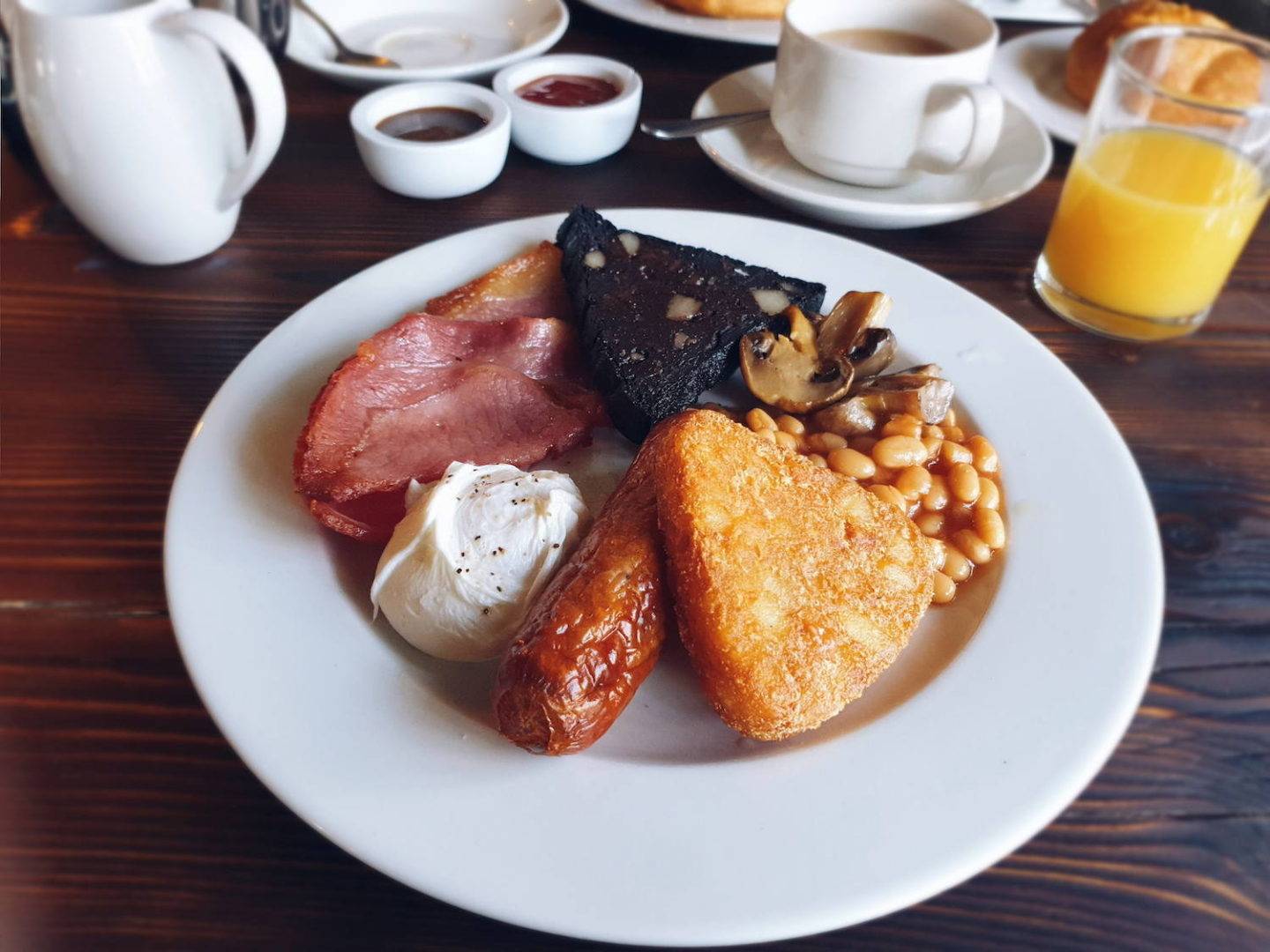 We couldn't resist mucking about in the kids' play area just outside after breakfast. Definitely useful if you're staying at Walworth Castle with kids!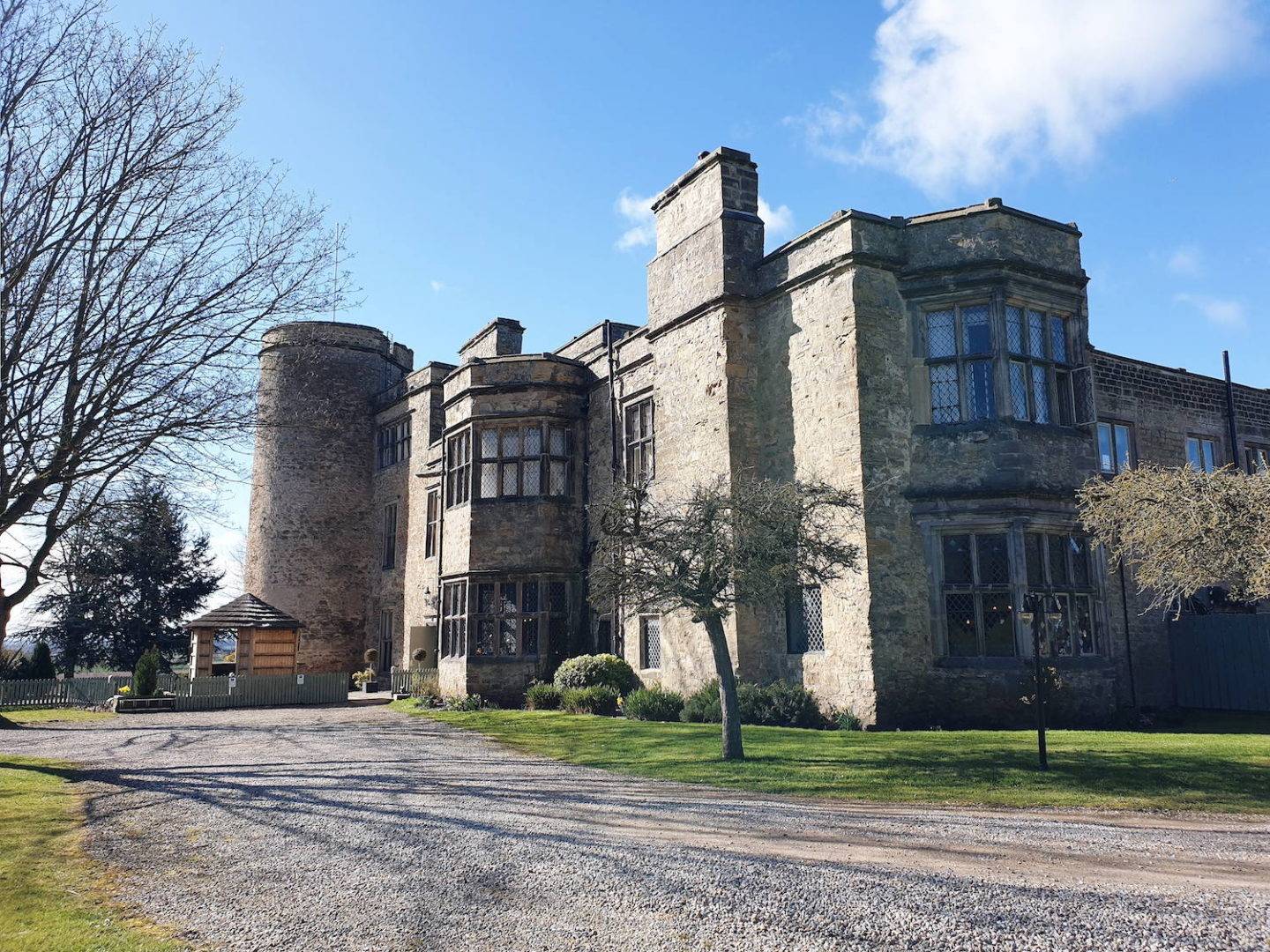 We were offered glass bottled water to take with us for the drive home when we checked out, which I thought was a nice touch. I appreciated that they weren't plastic, too!
If you're looking for a unique place to stay in North East England and are considering hotels in Darlington, or just fancy lunch or dinner someplace new; Walworth Castle is a great choice. We had a truly memorable stay in our English castle and will definitely be back for another meal one day soon.
Have you stayed at any other castle hotels in England, or in Walworth Castle Hotel itself? I think I'm going to do some research into other castles to stay in!
You can check prices and availability for Walworth Castle Hotel on booking.com
If you're exploring the North East, you might find my ultimate guide to the best things to do in Newcastle helpful. For anyone visiting England, read my guide to northern cities to visit for more England travel inspiration!
I was invited to enjoy a complimentary overnight stay and meal at Walworth Castle Hotel but all opinions are, as always, my own.
Pin this