After exploring Hong Kong Island on my first day in Hong Kong, I crossed the water to Kowloon to spend a day discovering what mainland Hong Kong had to offer. What I found was the world's cheapest Michelin starred dim sum and some serious brand name bargains at Hong Kong's myriad of markets.
I was on a mission to find luxury for less in Hong Kong and I soon learned that there were plenty of high-end experiences and things to do in Kowloon on a budget.
Day 2 in Hong Kong: My Kowloon itinerary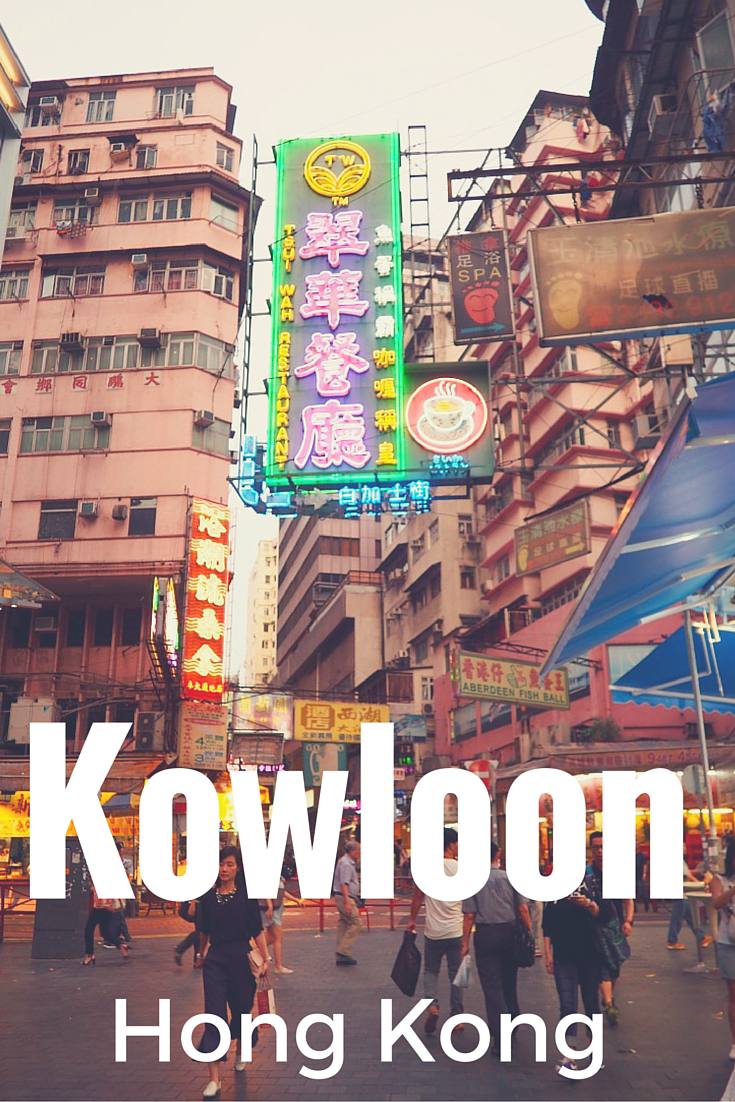 Tim Ho Wan
I had big plans for day two in Hong Kong: a meal at the world's cheapest Michelin starred dim sum restaurant, Tim Ho Wan! First though, I had to get there – no walk in the park when you don't speak Chinese and the taxi drivers don't really speak English. Ignorant tourist, me? Nah.
The chef behind Tim Ho Wan used to run things at the Four Seasons but set up on his own because he wanted to serve quality Chinese food at an affordable price, and though many branches of his restaurant have popped up, I went to the original in Mongkok, which happens to be one of the most densely populated neighbourhoods in the world. Eventually, I found my way to Fuk Wing Street, where Tim Ho Wan (the restaurant, not the man) sits inconspicuously in the middle of a row of shabby looking buildings.
From the outside it looks like every other dim sum canteen in Hong Kong, but as soon as those prawn dumplings entered my mouth, I understood how this place earned a Star.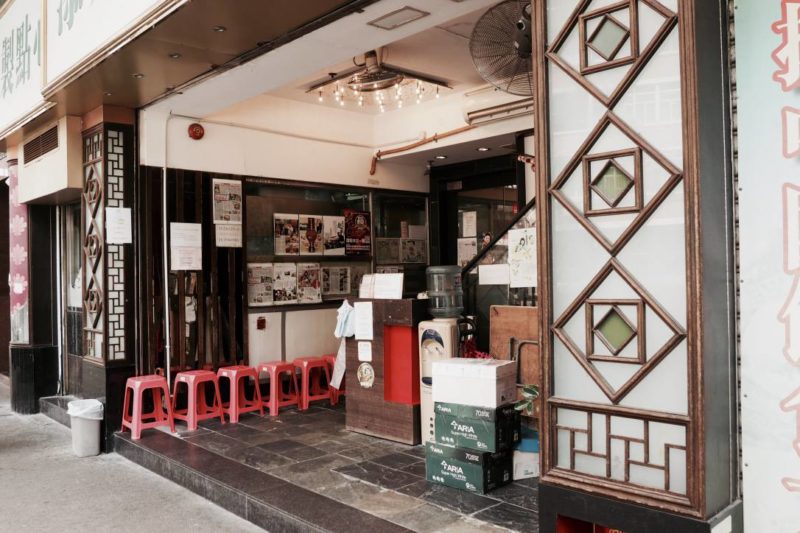 I'd heard horror stories of two hour waits, but I had no problem being seated. You're placed wherever there's space so I joined three girls from Kyoto and marked my order in pencil on the order sheet. It's chaotic and there's no frills, but that's what makes it so authentic.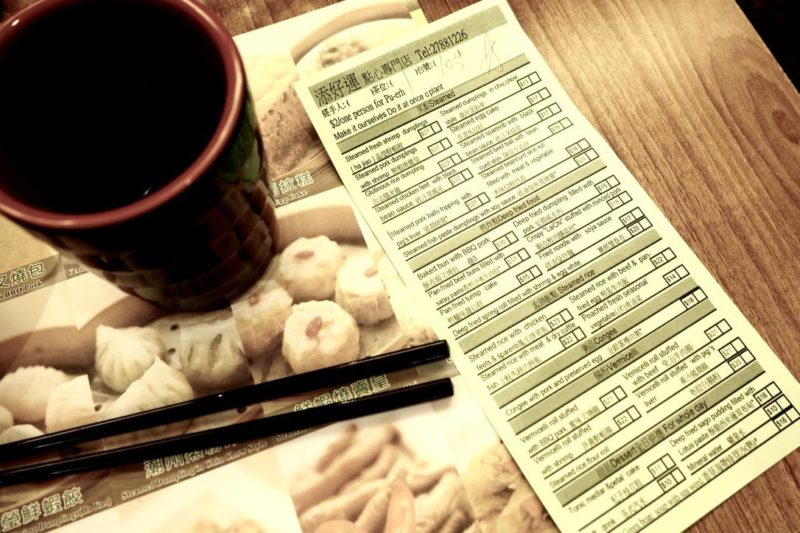 Soon, steaming servings of prawn dumplings and vermicelli rolls arrived along with tonic medlar cake for dessert. They bring out your food in the order it's ready, and you wash it all down with unlimited hot tea.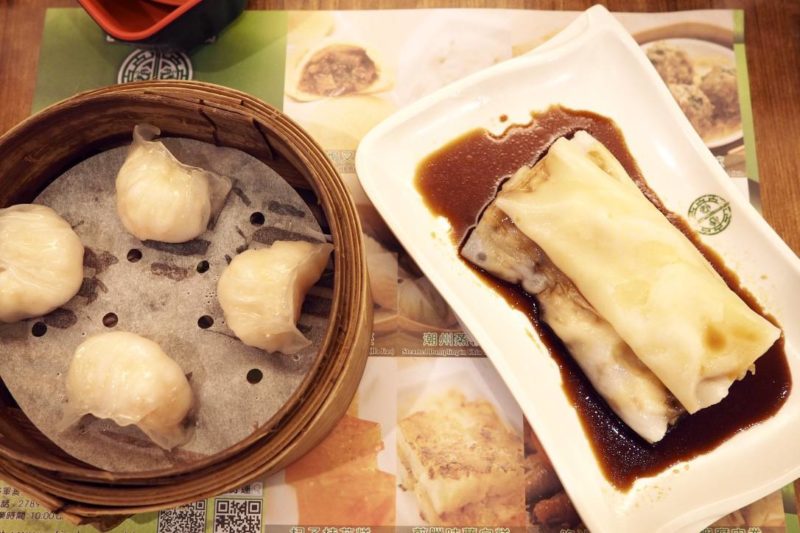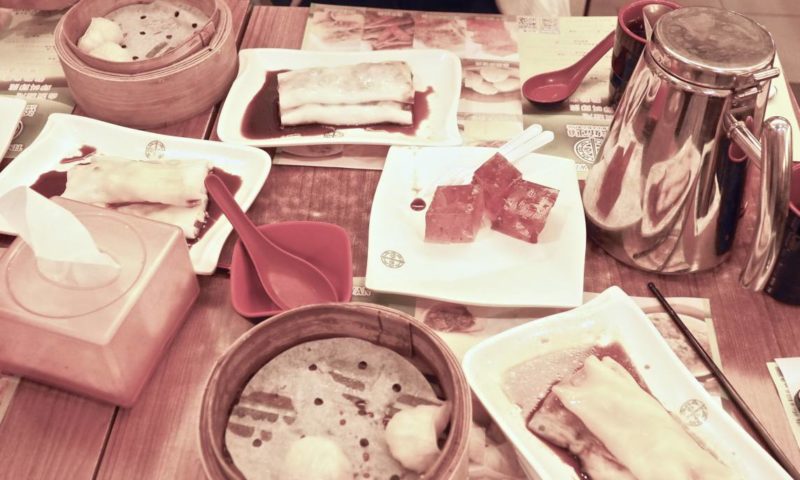 The pork buns are the stars of the menu, and though I wasn't sure about the combination of sweet outer shell and pork filling, I was pleasantly surprised.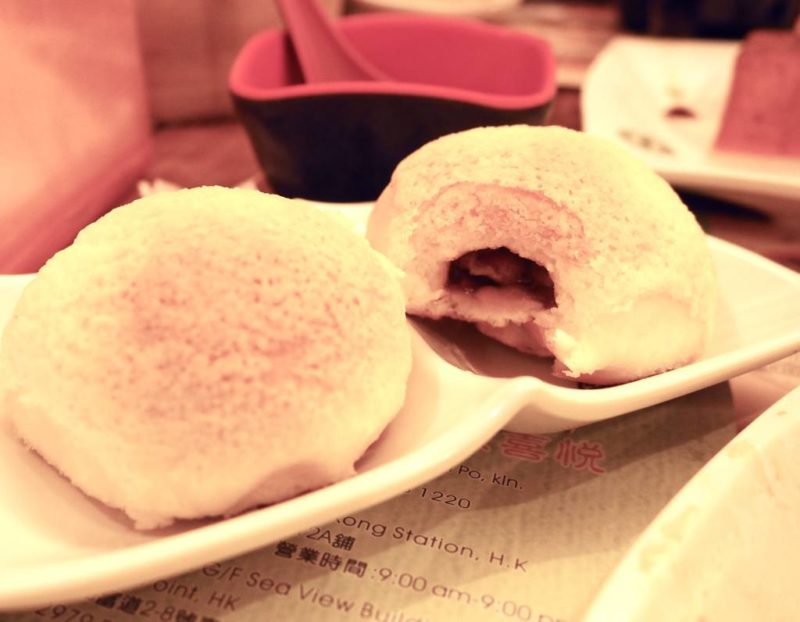 I was amazed that I had managed to find Michelin starred cuisine in Hong Kong for just 82 HKD for four dishes. If you get a chance, you need to eat here.
Watch the video
More things to see and do in Kowloon
Nowhere is Hong Kong's heaving population more apparent than on Nathan Road. Undoubtedly the grittier side of Hong Kong, it's heaving with people and scents. Nathan Road is Kowloon's main artery, where the buzz of neon lights adds to the the cacophony of food hawkers yelling in local tongue, business people yammering into their phones and schoolgirls giggling behind their hands.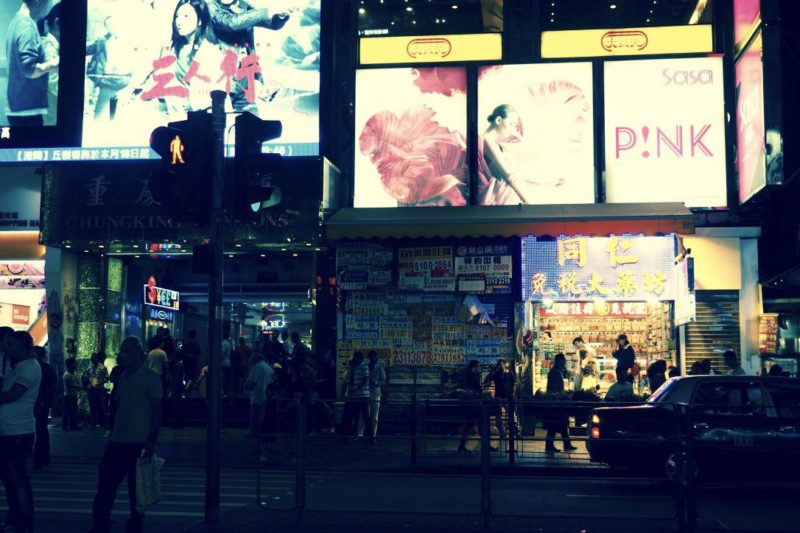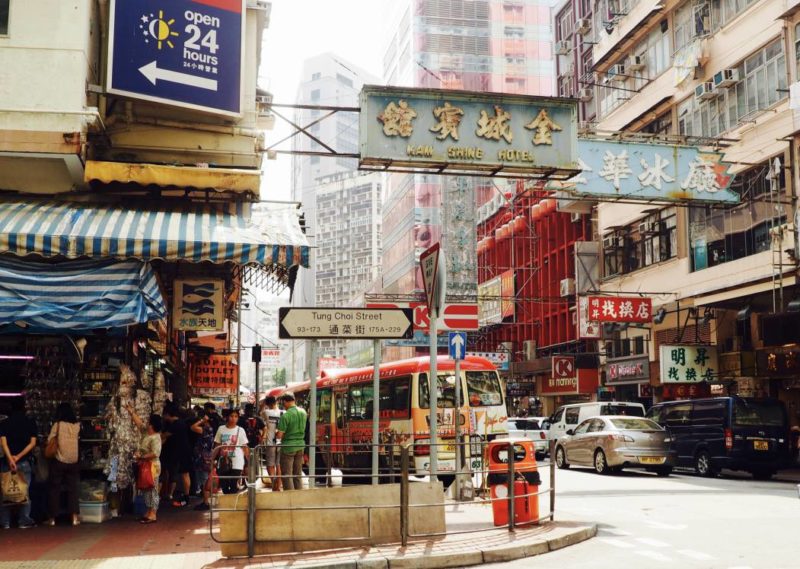 Like any big city, the best way to get a feel for Kowloon's frenetic energy is to pace the pavements and get lost down side streets, so that's how I spent the remainder of the day, taking in a few of Hong Kong's many markets along the way.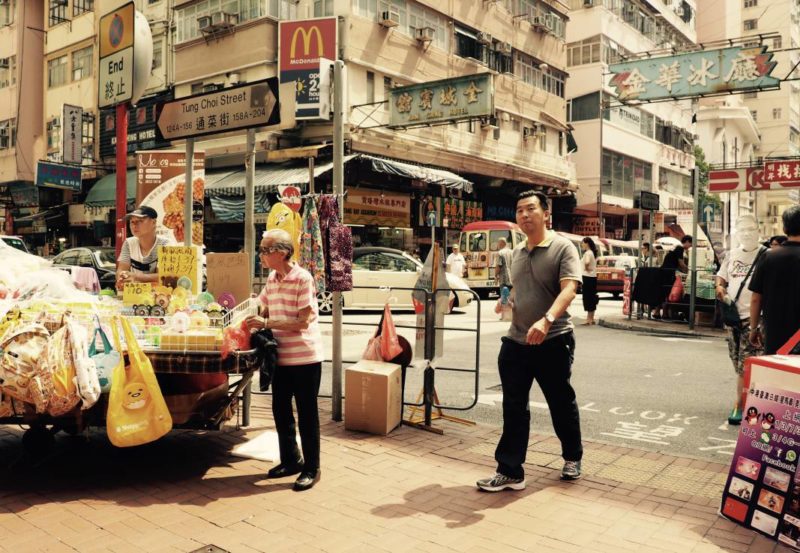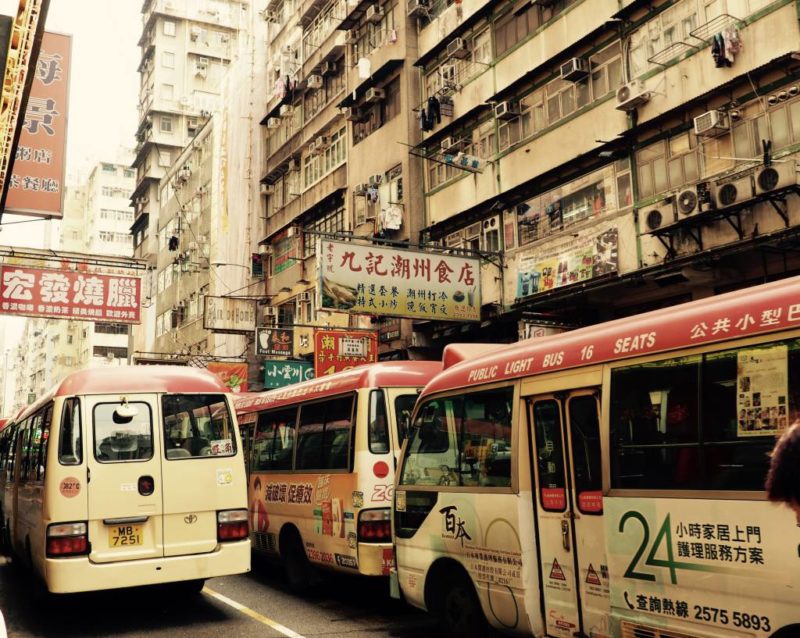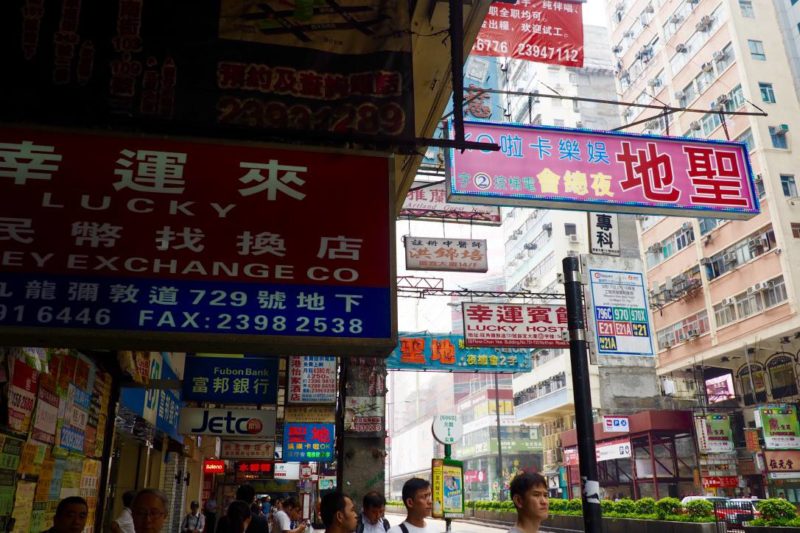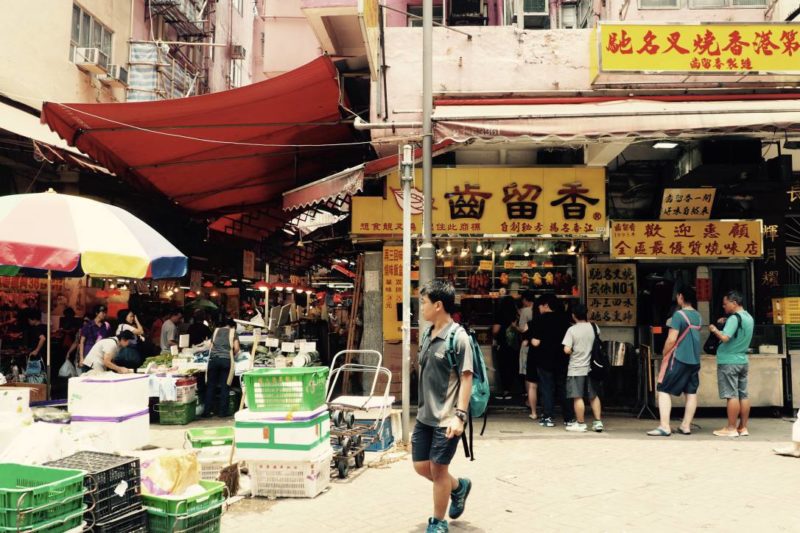 Tin Hau Temple
I had visited Man Mo Temple on Hong Kong Island the day before, and I was curious to find out whether other temples in Hong Kong would be much different. Turns out they aren't.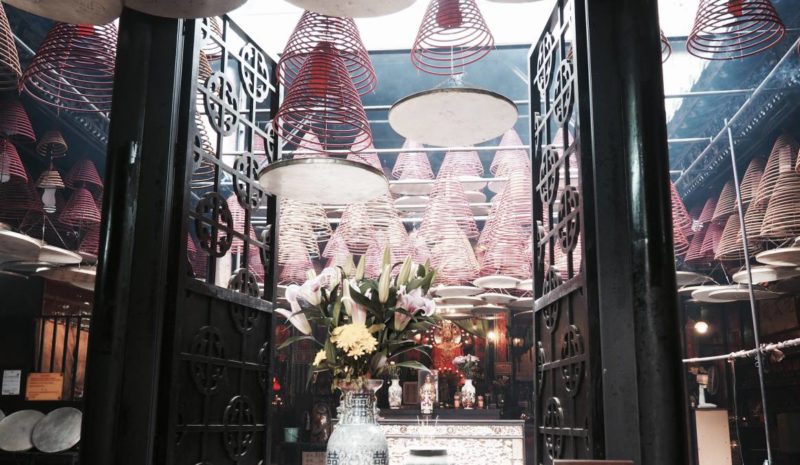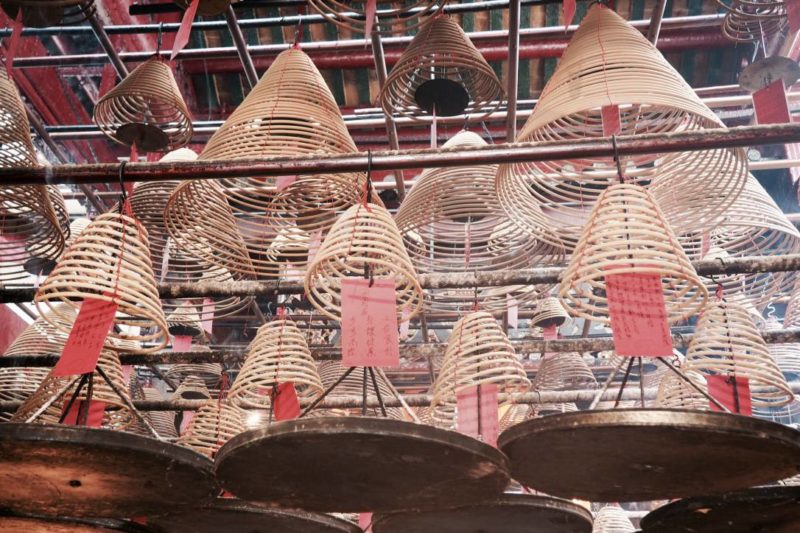 Outside, tarot card readers and gaggles of men playing chess gather under the shade of the trees.
Markets in Kowloon
Hong Kong is a shopaholic's paradise, and whatever you're looking for, you'll find it on the streets feeding off Nathan Road. I wasn't there early enough to squeeze in the Flower Market, but I did shop at a few others.
Goldfish Market
I was soon battling down Tung Choi Street North street, which is lined with shops selling live marine animals – turtles and tortoises and every fish imaginable. The Chinese regard fish as good luck omens in the art of feng shui and the Goldfish Market is the hub of pet trading in Hong Kong. It's a bizarre place to visit.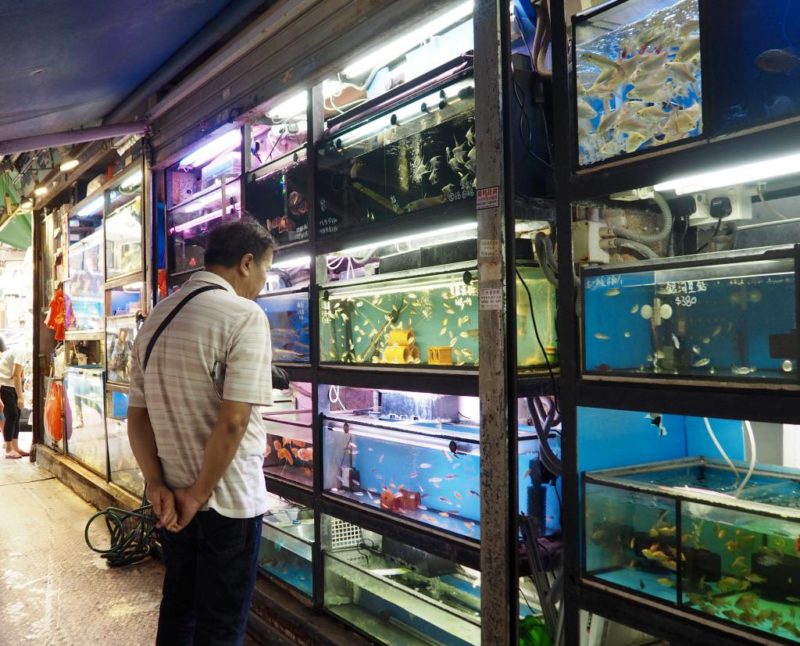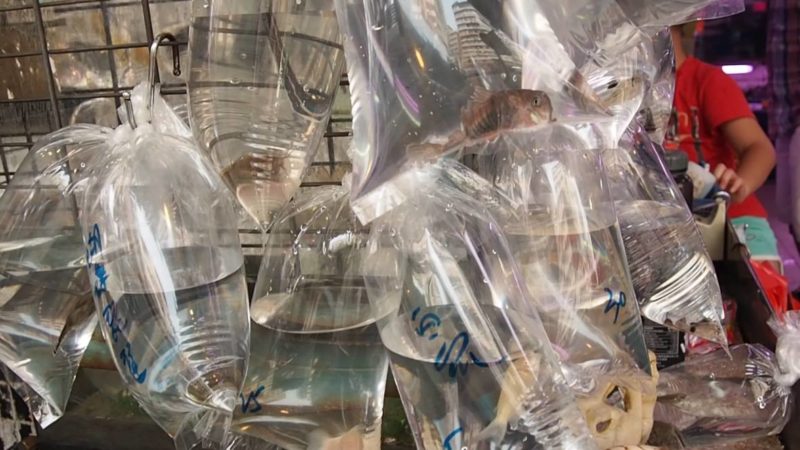 Jade Market
The world's largest jade market sits opposite Tin Hau Temple. Jade is believed to symbolise good health and long life in Chinese culture. There are hundreds of stalls and this is the place to buy a good luck charm. Which animal your pendant should take the form of depends on the year you were born.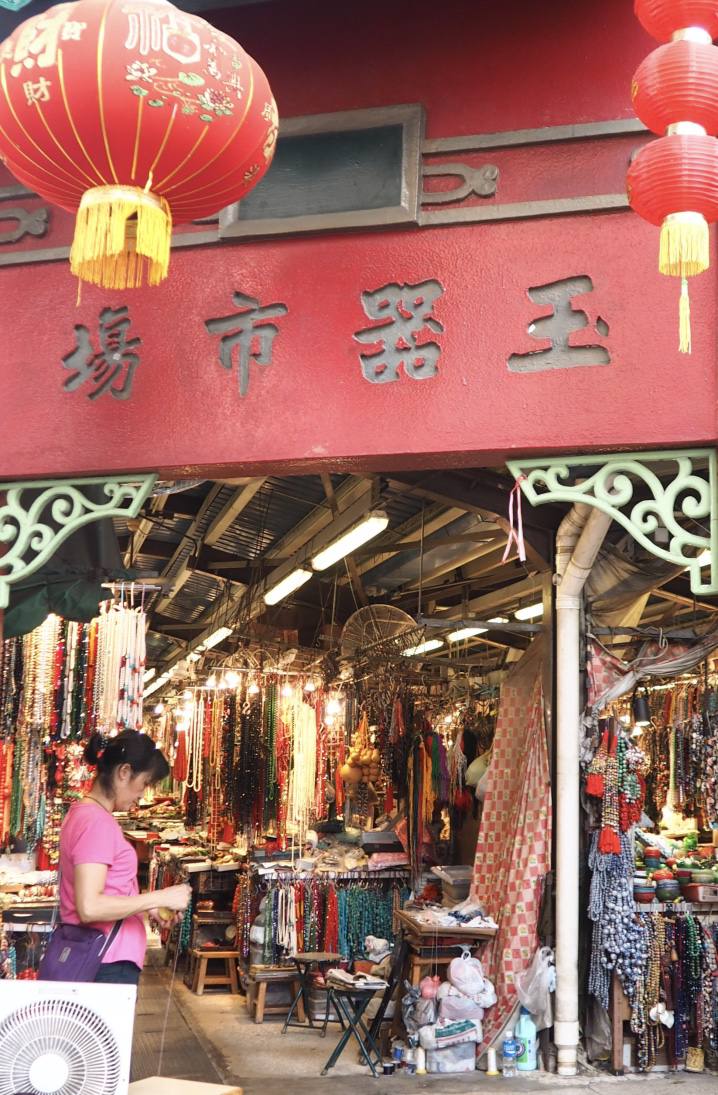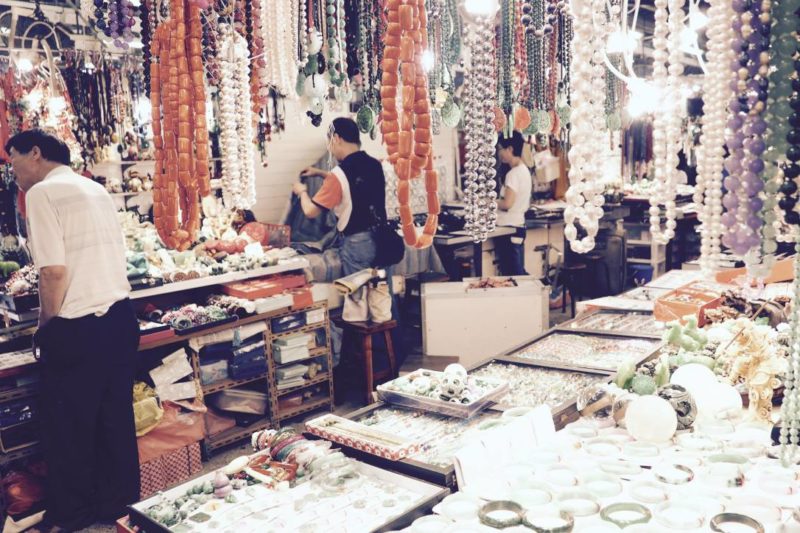 Ladies Market & Temple Street Night Market
Though both very similar, the one km long Hong Kong Ladies Market on Tung Choi Street and Temple Street Night Market are worth a visit, particularly if you fancy a few knock-off designer handbags, purses, sunglasses and more – all at a price that's open to negotiation. I practiced my haggling skills and came away with three pairs of sunglasses, a silk kimono that cost just 70 HKD and a fake Mulberry at 100 HKD. I figured it was time to leave, before I spent my rent for the month.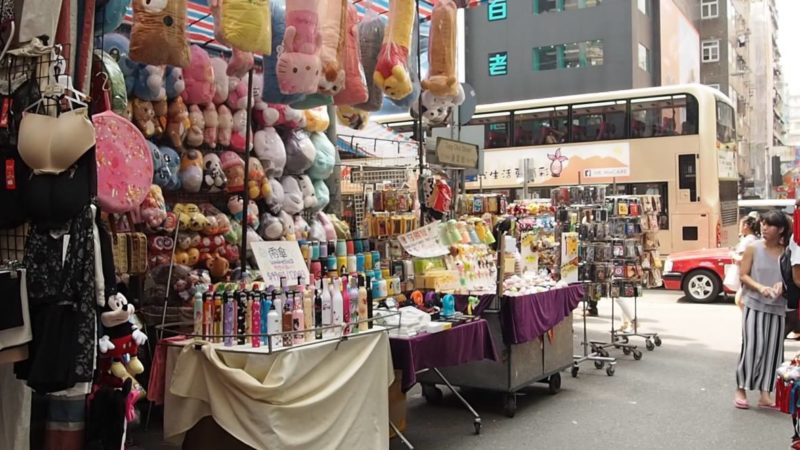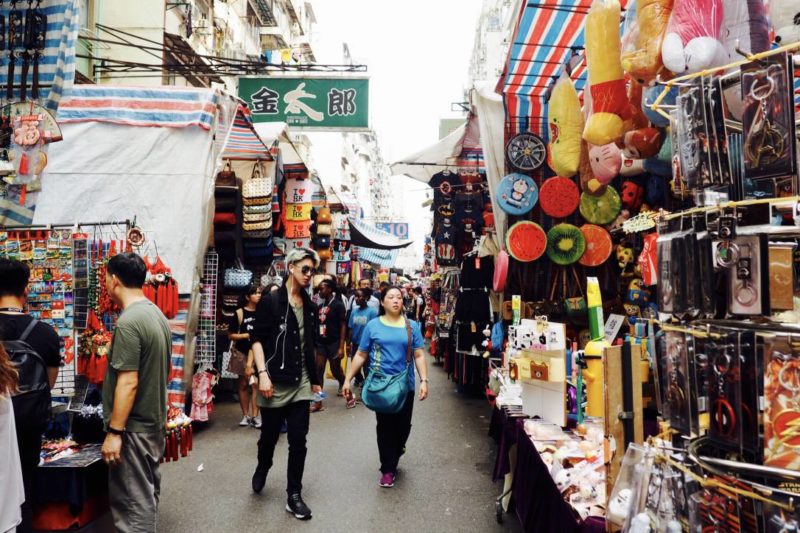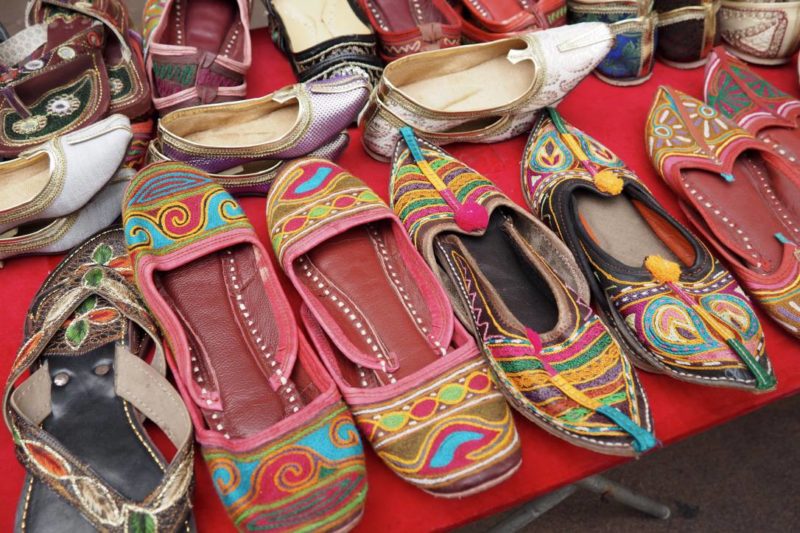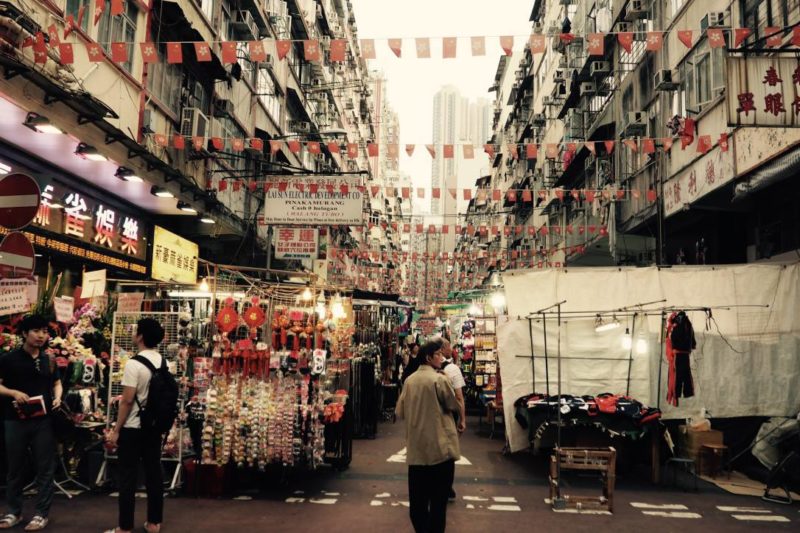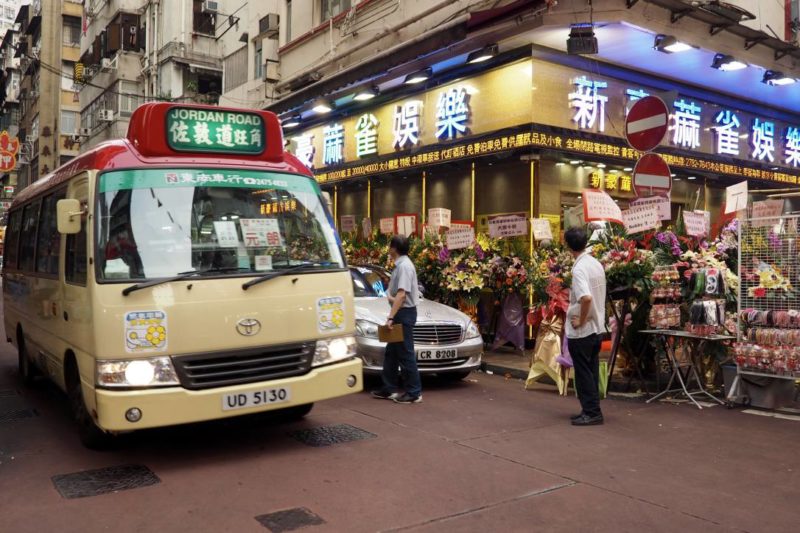 Somehow, I was hungry again. I ate fresh squid and noodles at a bustling outdoor cafe and saw a girl eating a cheese sandwich with chopsticks. That's it, I've seen it all now, I thought, and started heading back towards my hotel on Hong Kong Island.
 Kowloon Park
After the chaotic surrounds of the markets and Nathan Road, the tranquillity of Kowloon Park washes over you and you could almost forget you're in Hong Kong's beating heart. This peaceful place was actually once an army fortress that was handed over by the military for public use in 1970. I ventured in on my way 'home'.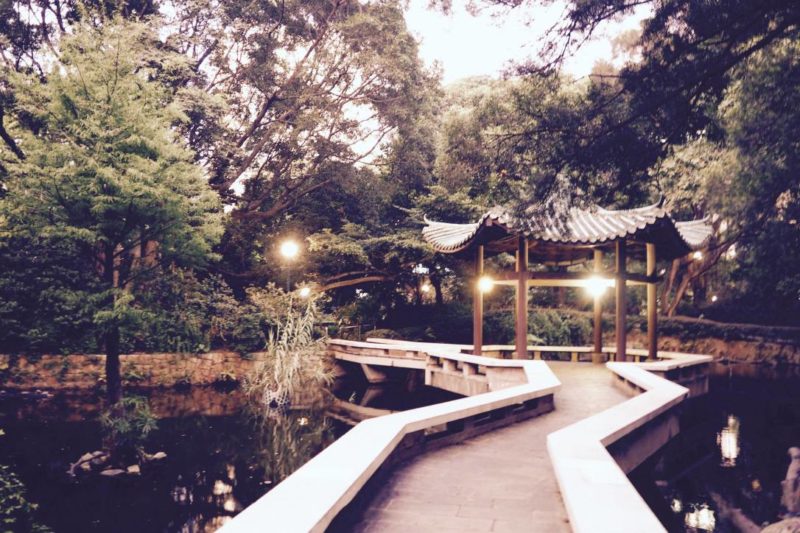 There's an outdoor swimming pool and a Chinese Garden where turtles float in the water. It's the perfect spot for an afternoon picnic. By night, older residents practice Tai Chi in the park, offering a rare glimpse into the tradition.
Tsim Sha Tsui
I was soon back on Tsim Sha Tsui Promenade where I boarded the star ferry back to Hong Kong Island near the clock tower.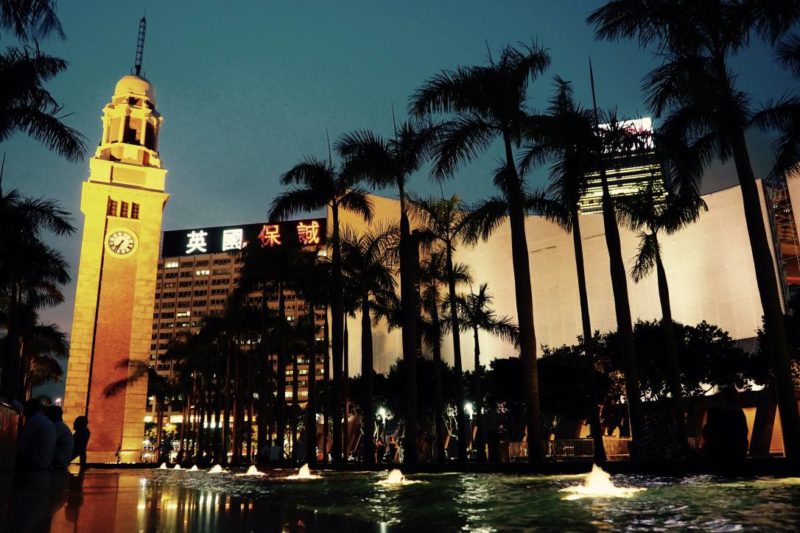 I definitely preferred HK Island to heaving Kowloon, but both sides of the harbour had their own charm.
It's absolutely possible to treat yo'self for less in Hong Kong, and I was pleasantly surprised to find that I spent under £200 – including plenty of bargains at the markets. My sunset cruise on the first day was super relaxing, but eating world famous dim sum at Tim Ho Wan was a unique experience that I'll always remember.
While Hong Kong is best explored on foot, you can buy tickets for Big Bus Tours online before you arrive if you're short on time or would rather  have someone else navigate for you.
I stayed at Butterfly on Hollywood hotel over on Hong Kong Island and it was the ideal base for two nights – affordable, comfortable and well located. Highly recommend!
You can pin this post to your bucket list on Pinterest, share it and follow me on Facebook, Twitter, Instagram and Snapchat (dannielle-lily) if you want to see more adventures in Dubai and beyond. Ciao for now!