Taking pride of place as the jewel in the crown of a cluster of Croatian islands including Brač, Vis and Korčula, Hvar is undoubtedly gorgeous. It's also become a highlight on every international socialite's trip itinerary, thanks to its nightlife and of course, Ultra Festival. These glampackers don't come for Hvar's verdant pine forests, olive groves or lavender fields, but for its party atmosphere.
Neighbourhoods like Stari Grad (one of Europe's oldest towns!) and Jelsa hold a certain appeal for those looking to discover Croatian culture, but Hvar Town is where the real party's at. The town cascades down the ancient steps that take tourists to the lookout point at the Spanish Fortress, spilling out onto the rocks in the port. One of the best things about visiting Croatia is that you're never far from the Adriatic sea.
Three days is enough to get a feel for Hvar, which is sometimes hailed as the Queen of the Croatian islands. We ended our Croatia trip there after spending time in Dubrovnik and Split and I thought I'd share some of my favourite pictures from Hvar, plus why you need to add it to your bucket list, pronto.
Why you need to get your bum to Hvar
It's impossible to escape that crystal clear sea
The famously blue Adriatic is everywhere you look in Hvar, so you're never far from a refreshing dip in the water.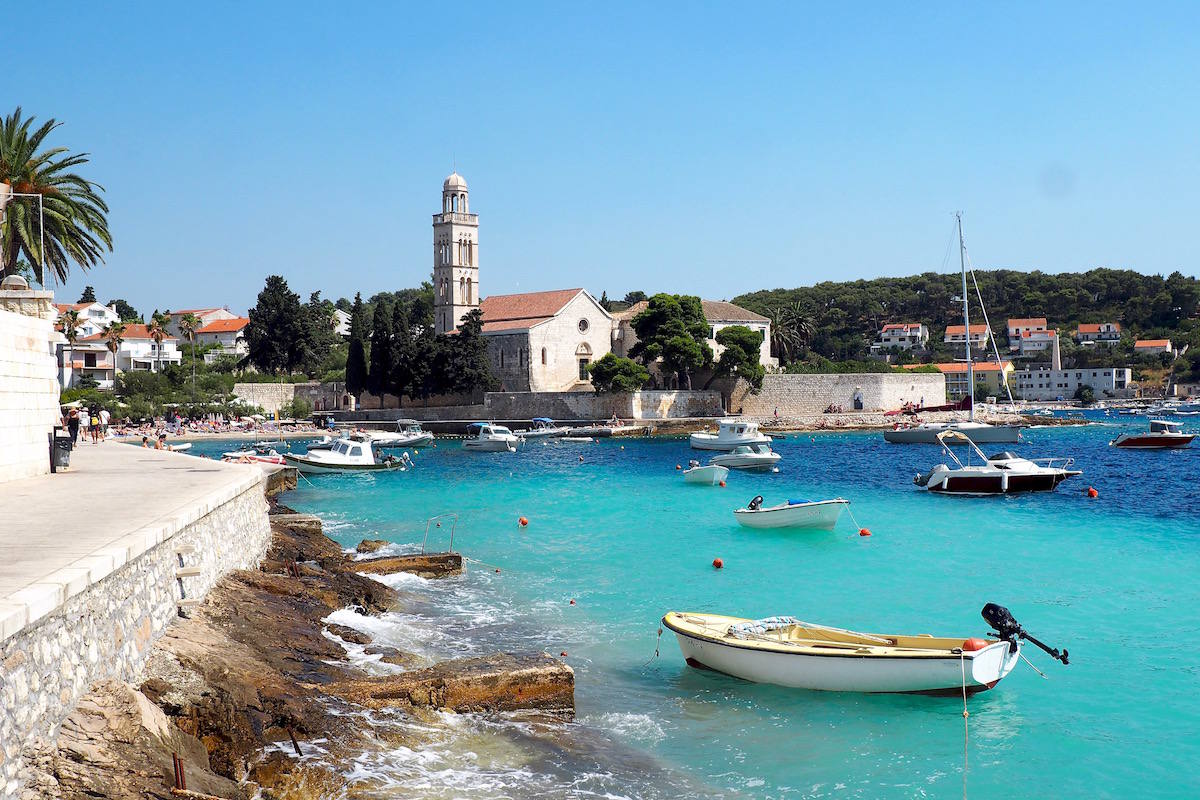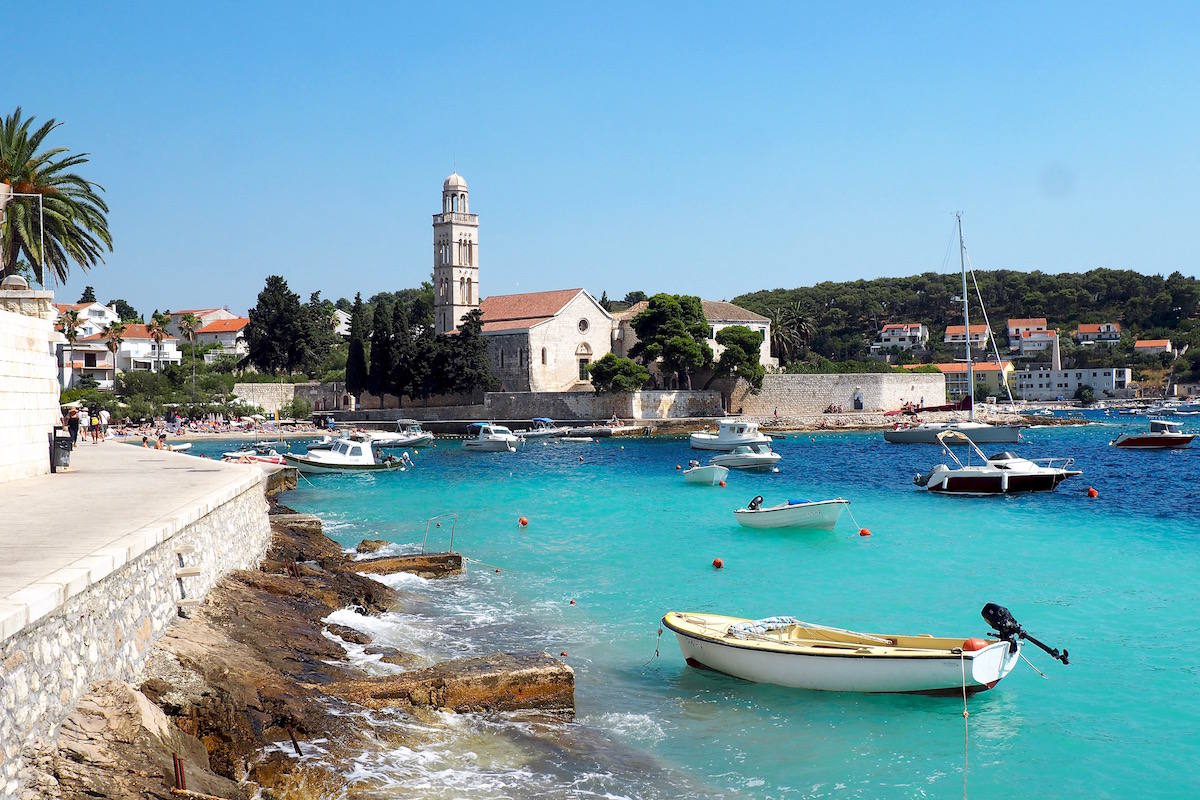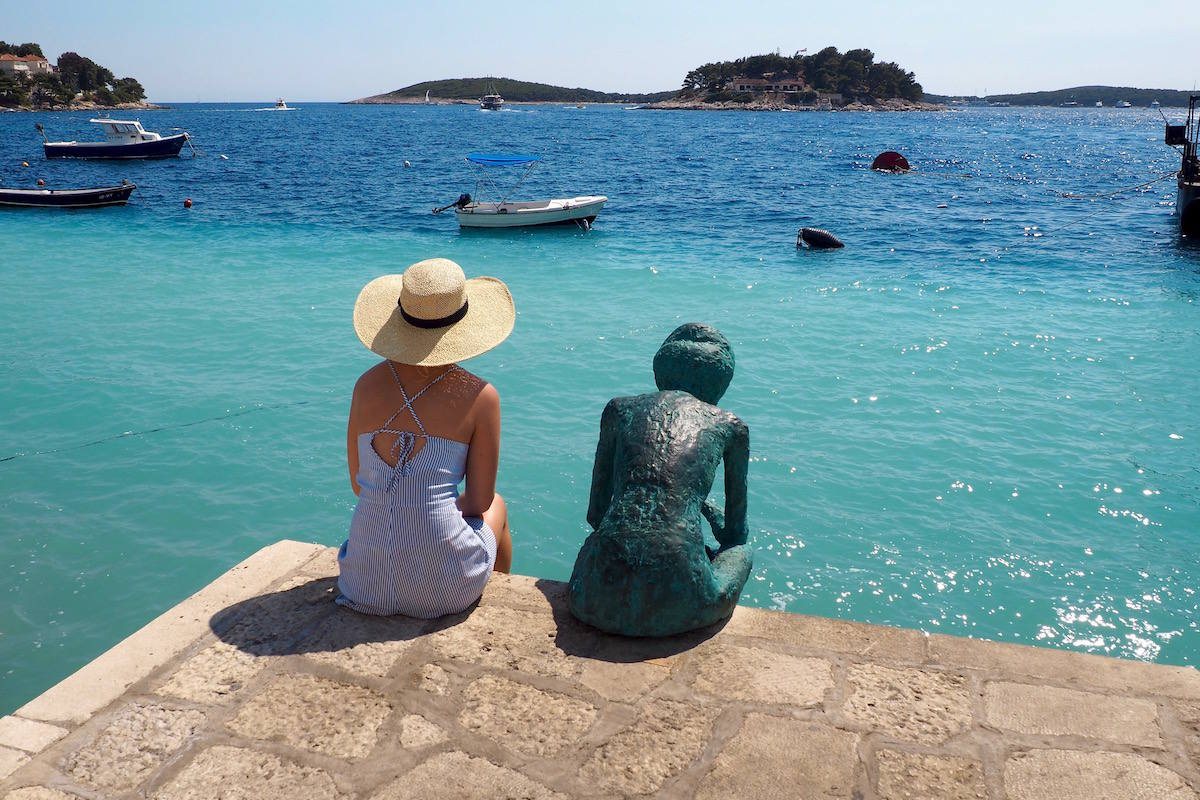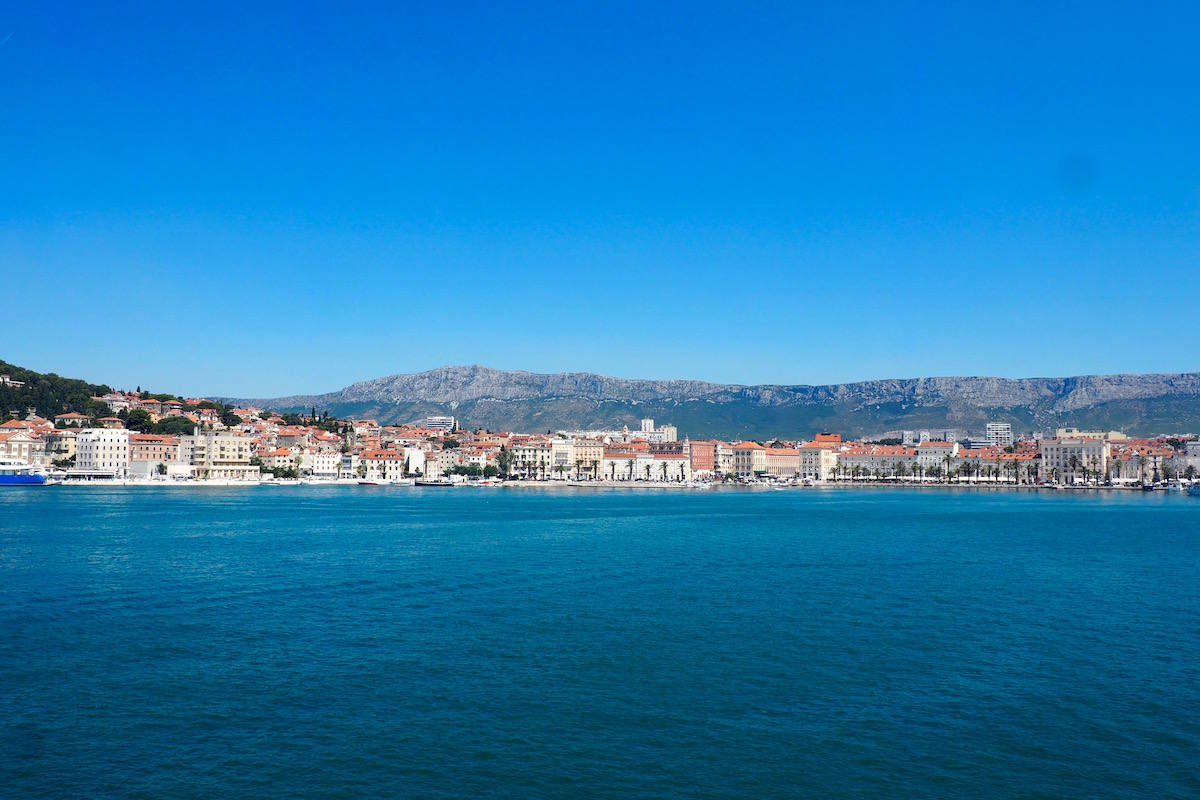 The sunsets are to die for
Golden hour is the most magical hour of the day in Croatia, and it's the perfect time to start sipping your first drink of the evening.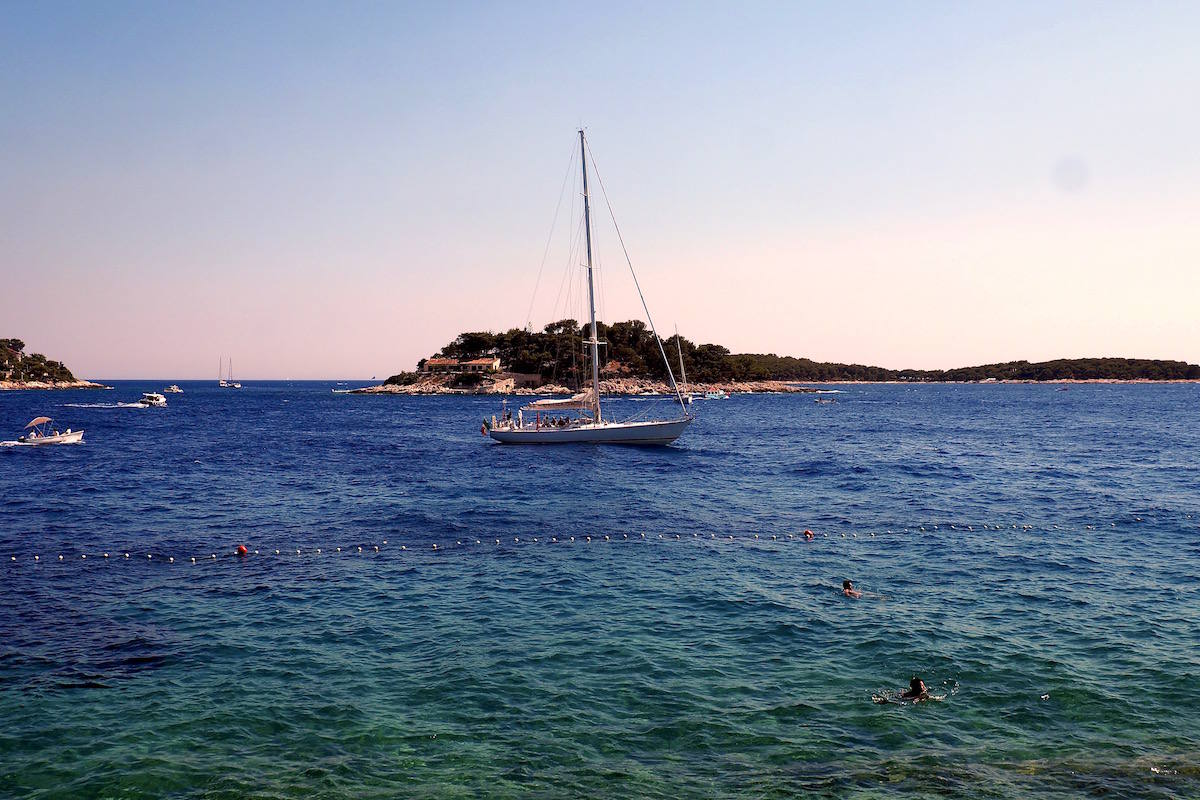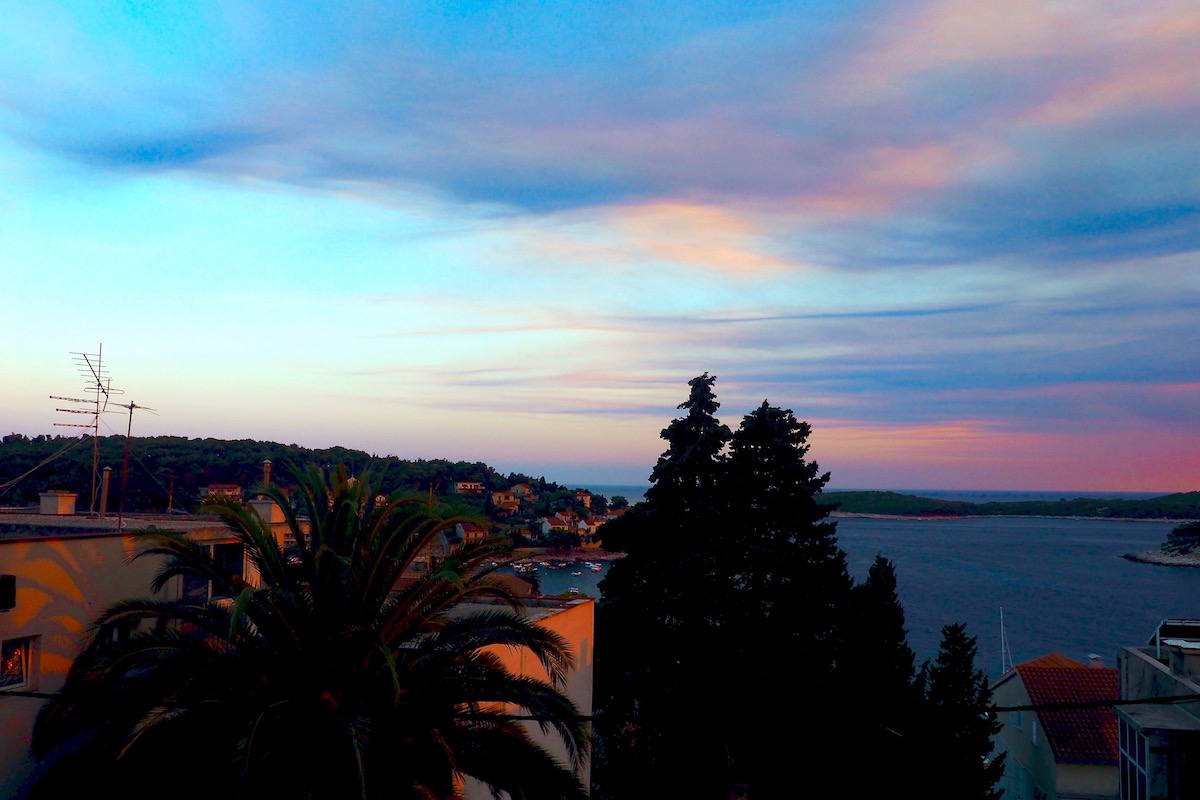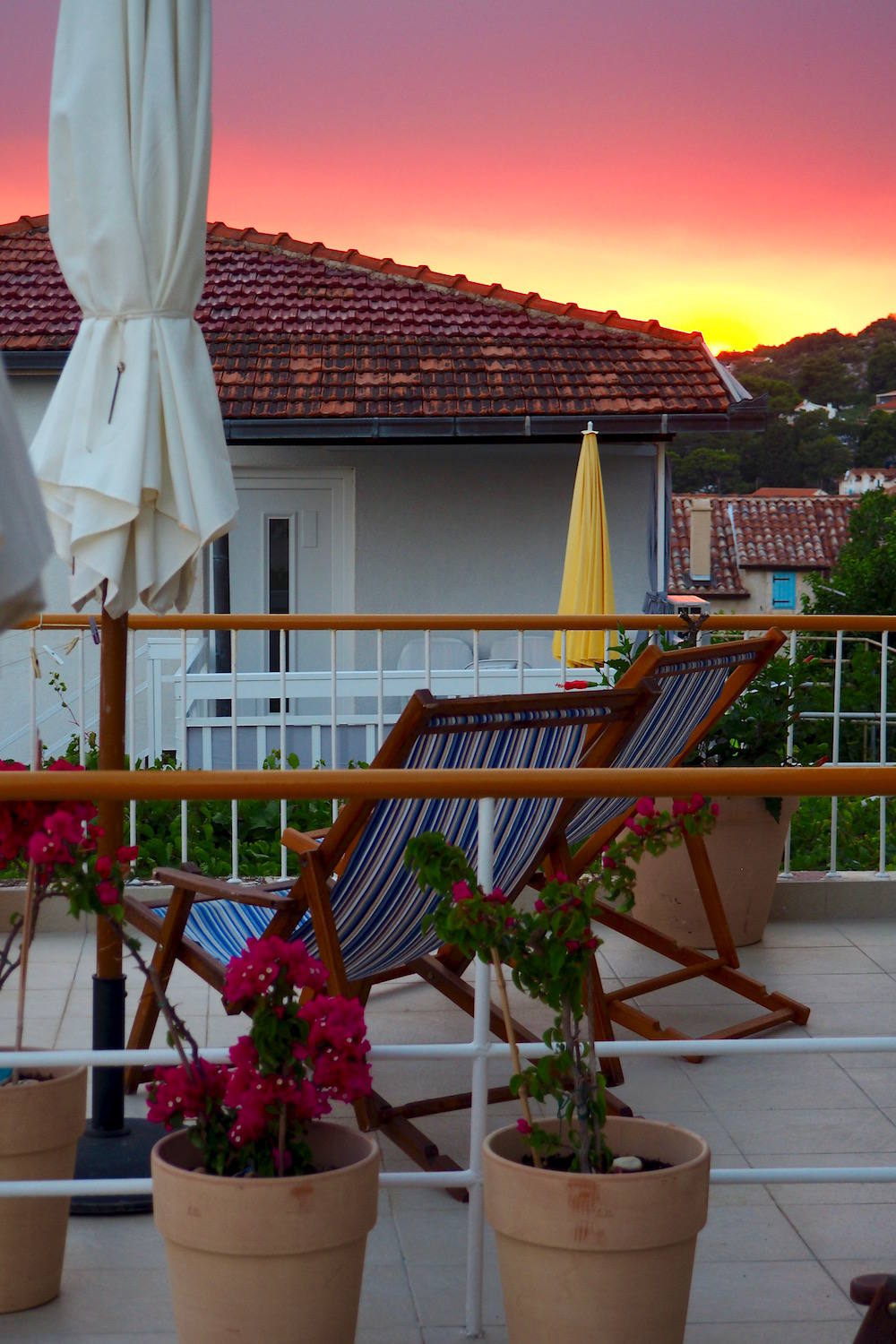 If you love yachts, you'll love Hvar
Most Croatia sailing trips will stop in Hvar, meaning there's plenty of nautical eye candy bobbing in the bay.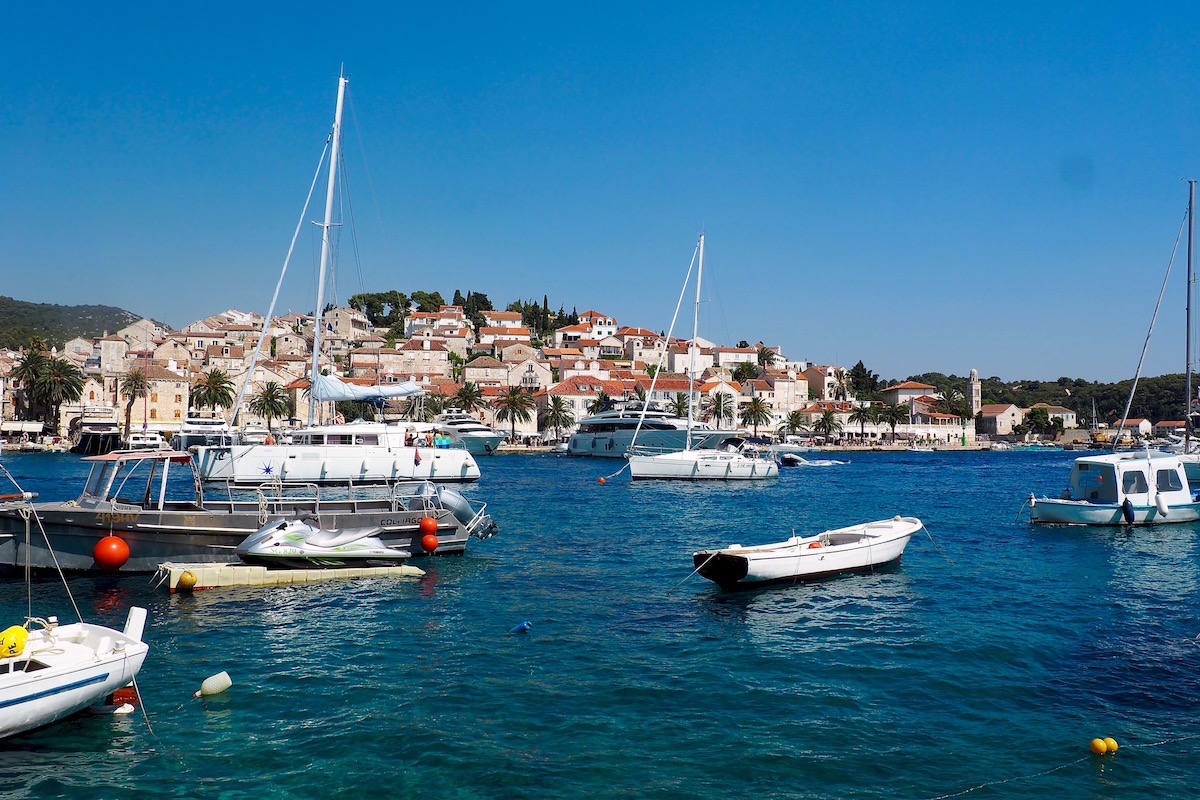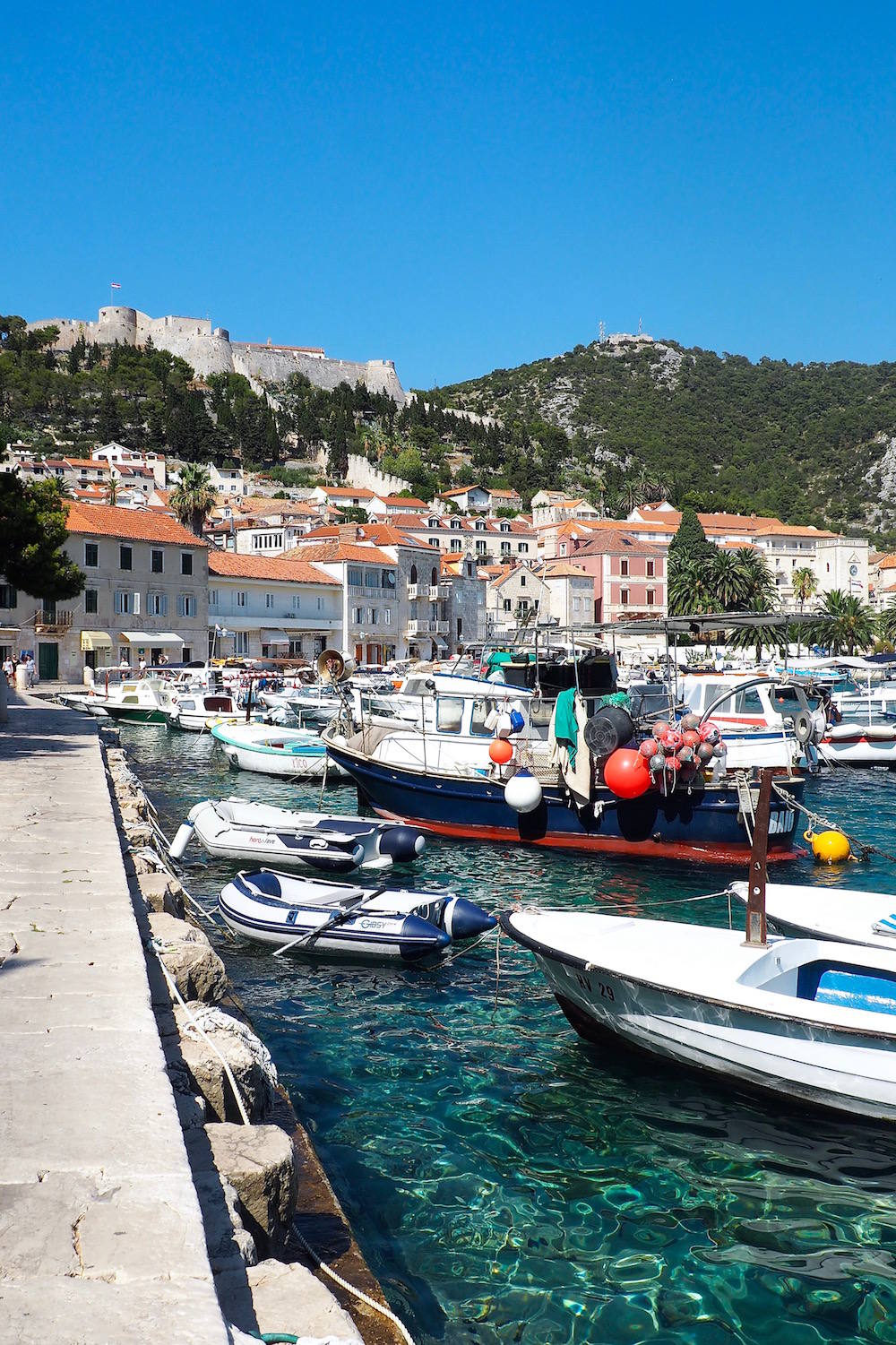 You can get lost in Hvar's intriguing narrow streets
The hoards of glammed-up tourists are decidedly out of place on Hvar's marble streets and amid its 13th century walls – one part of the island's past that will never be lost.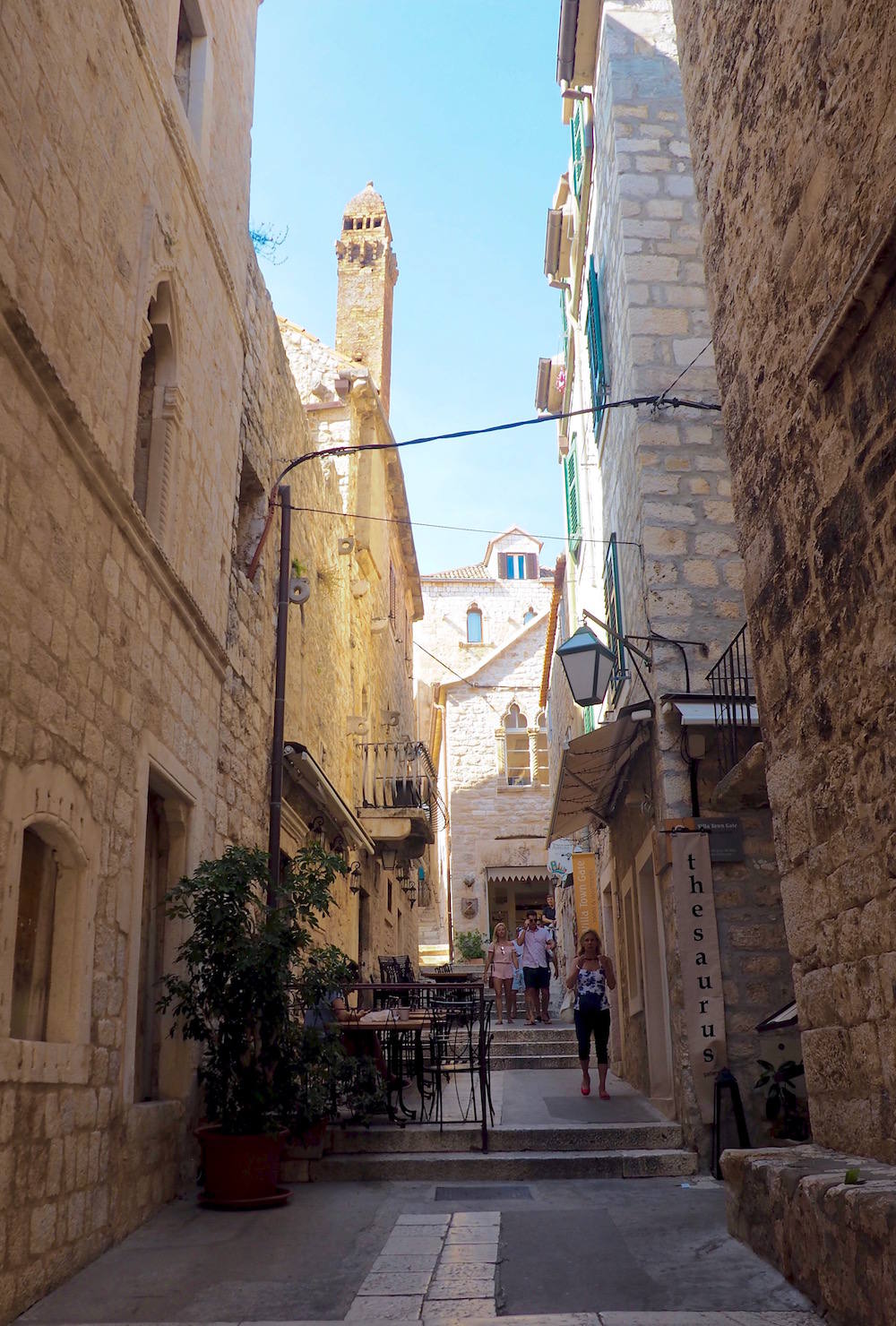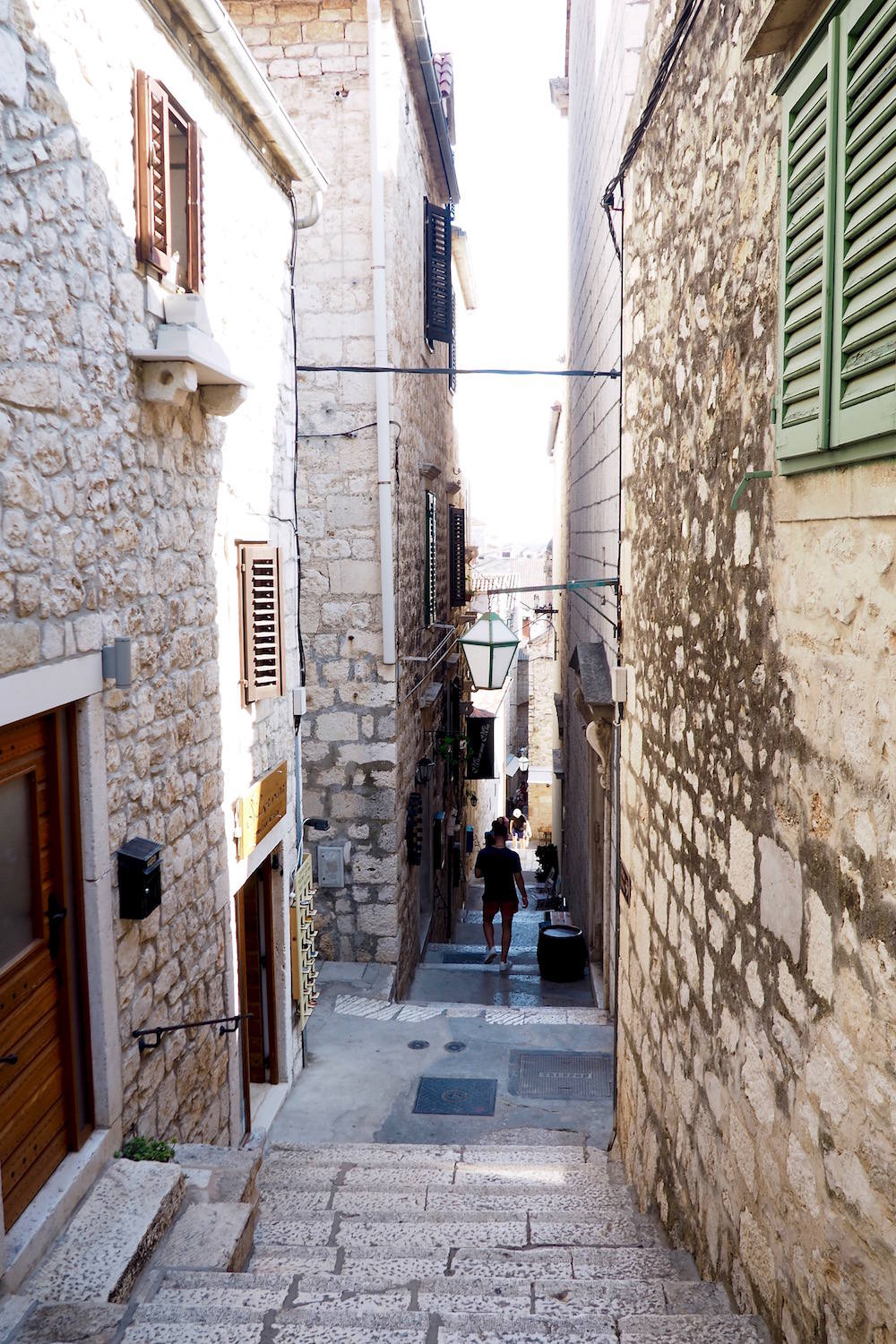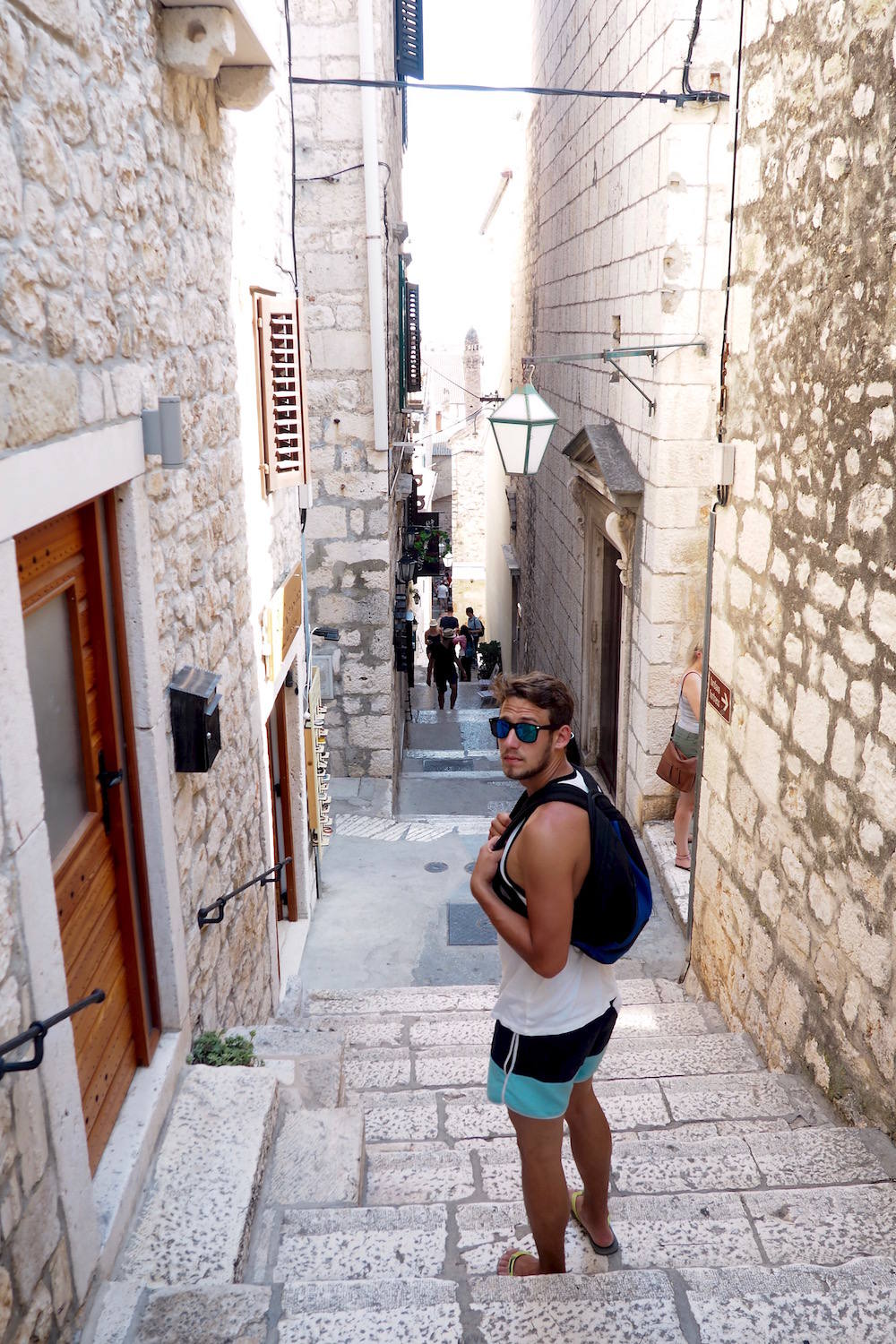 And you'll never feel bad for skipping leg day at the gym
Climbing all those stairs in search for a cute konoba is what keeps travellers fit. Try Konoba Menego if you want to eat at a traditional family-run tavern.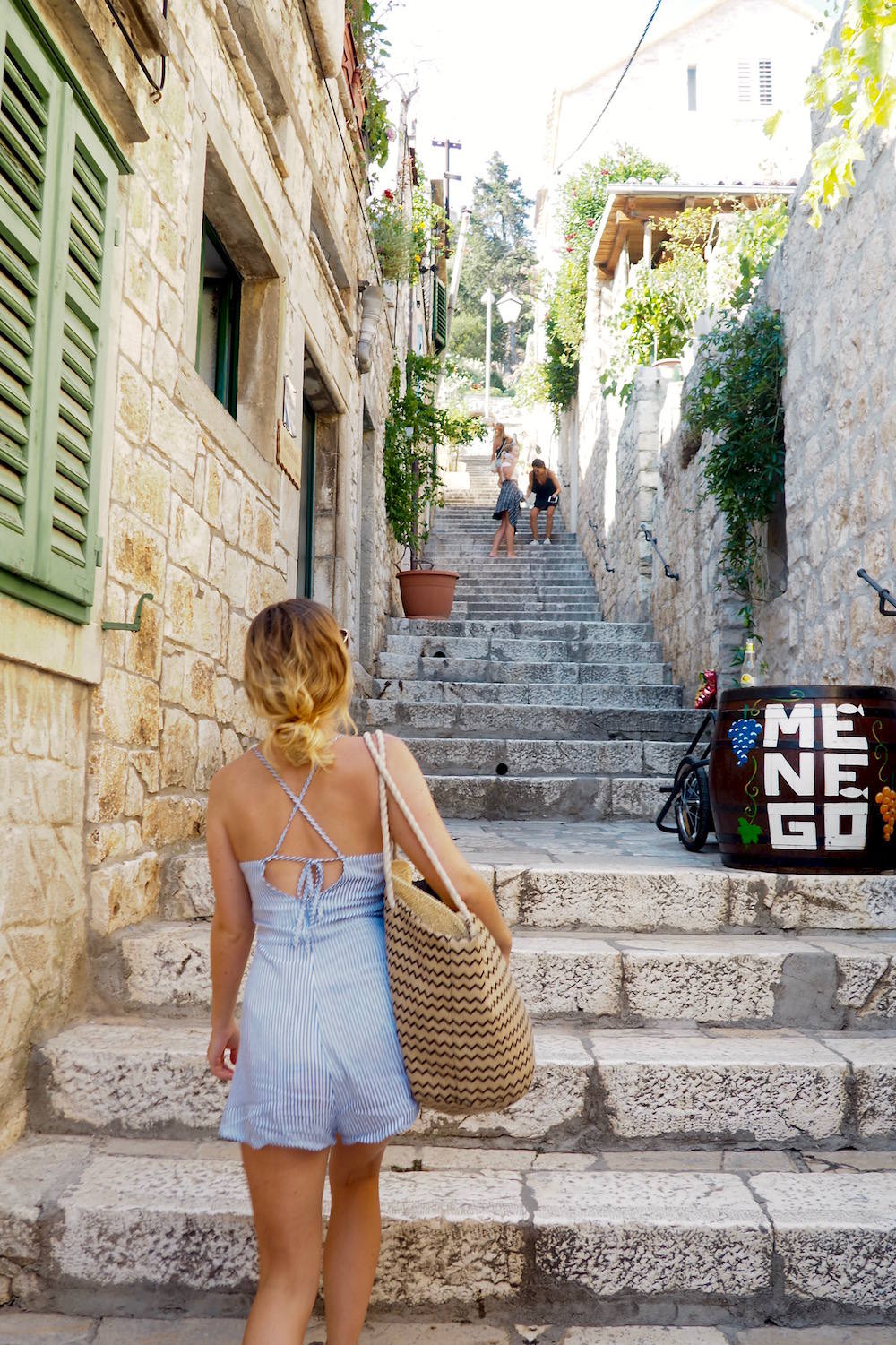 The view from the top is awe-inspiring
Španjola Fortress – or Spanish Fortress as it's also known, is worth the climb. This medieval castle has an entrance fee, but you don't have to pay to stand outside and watch the sun go down.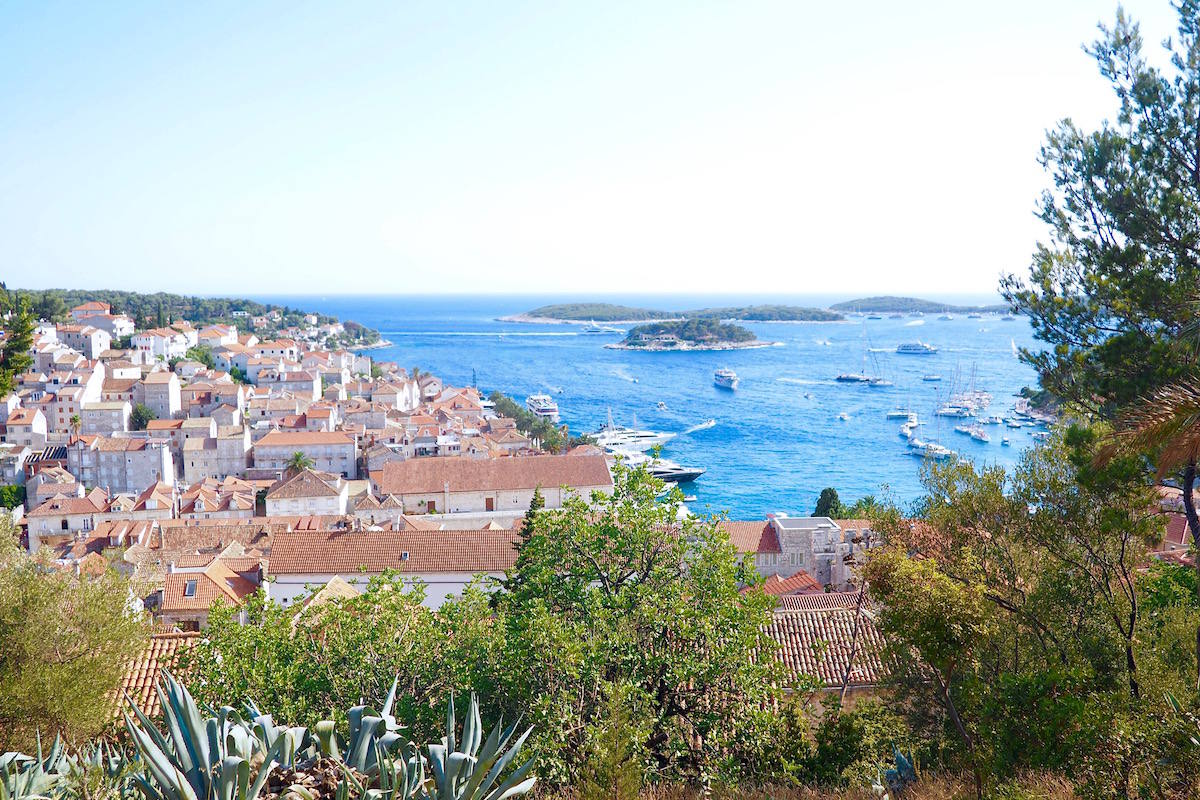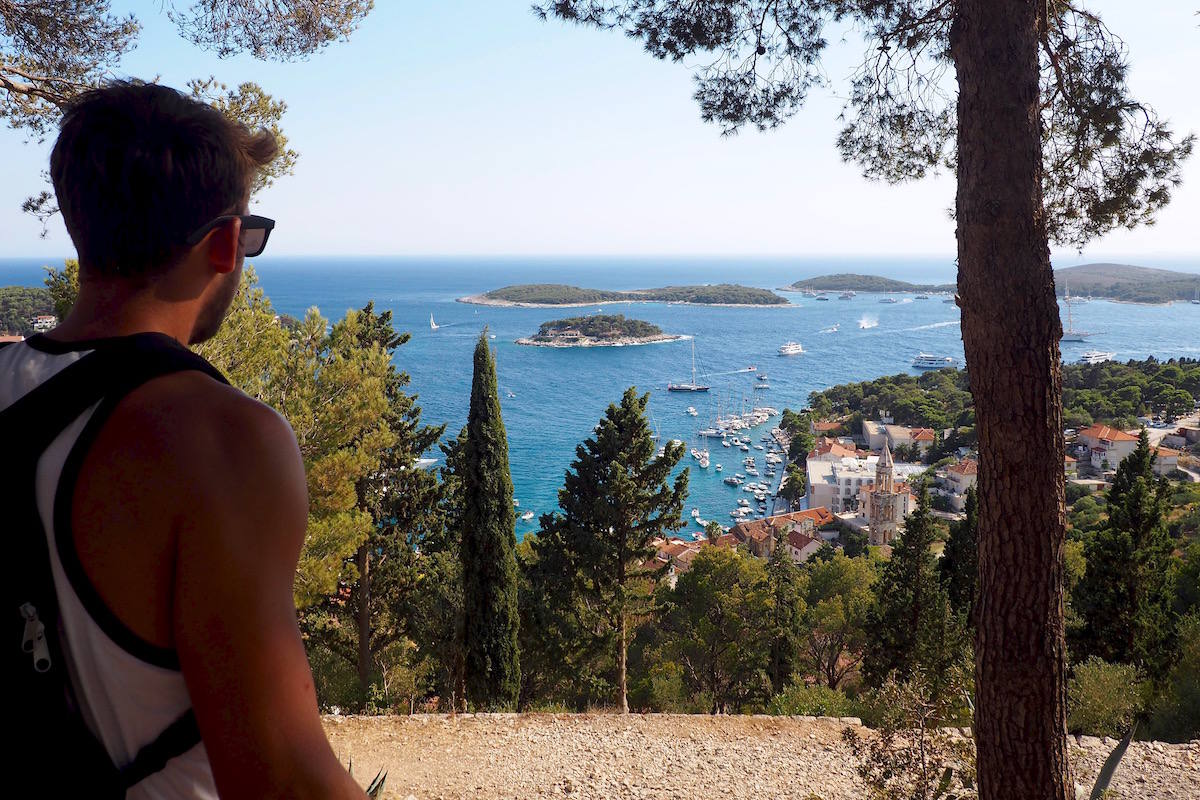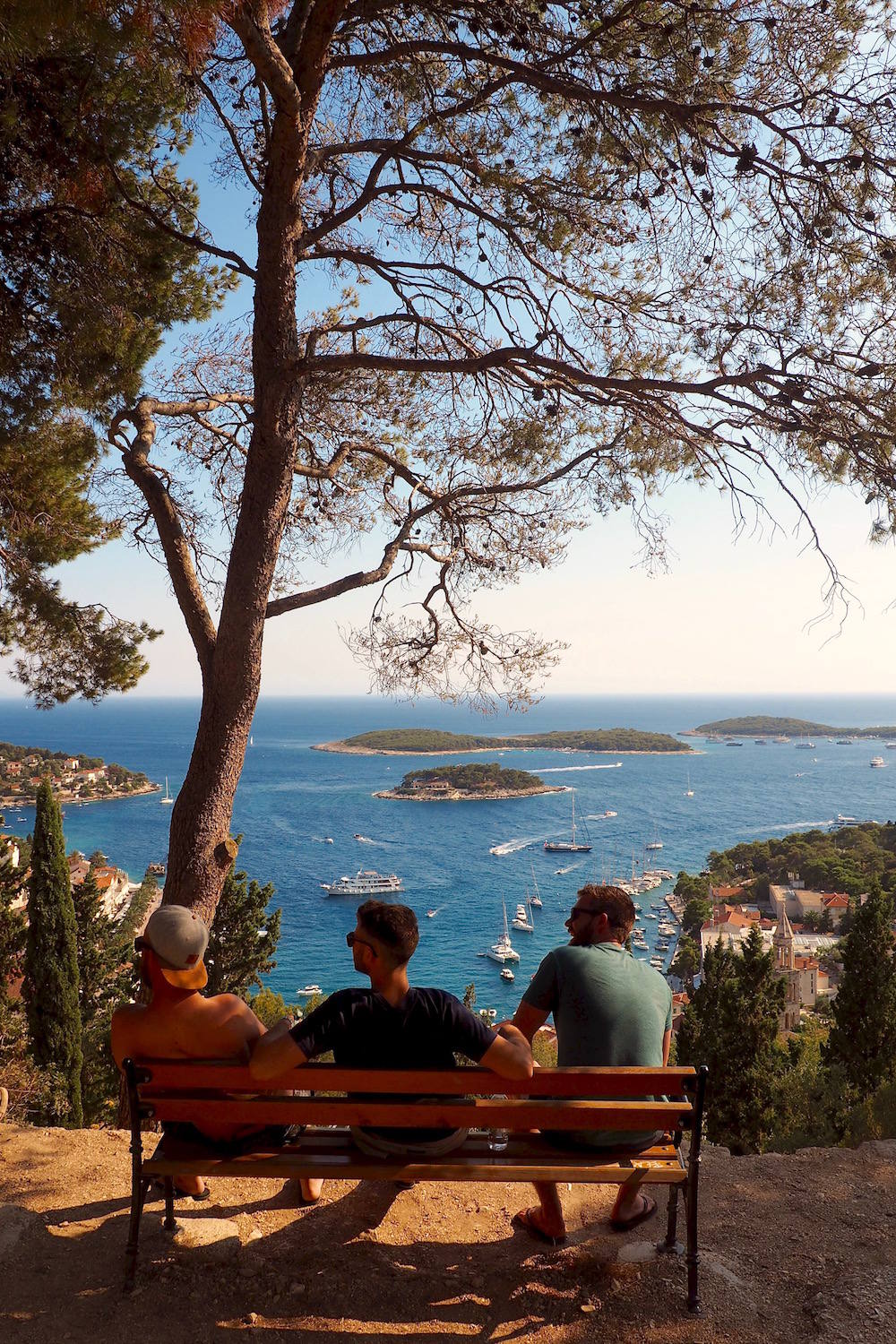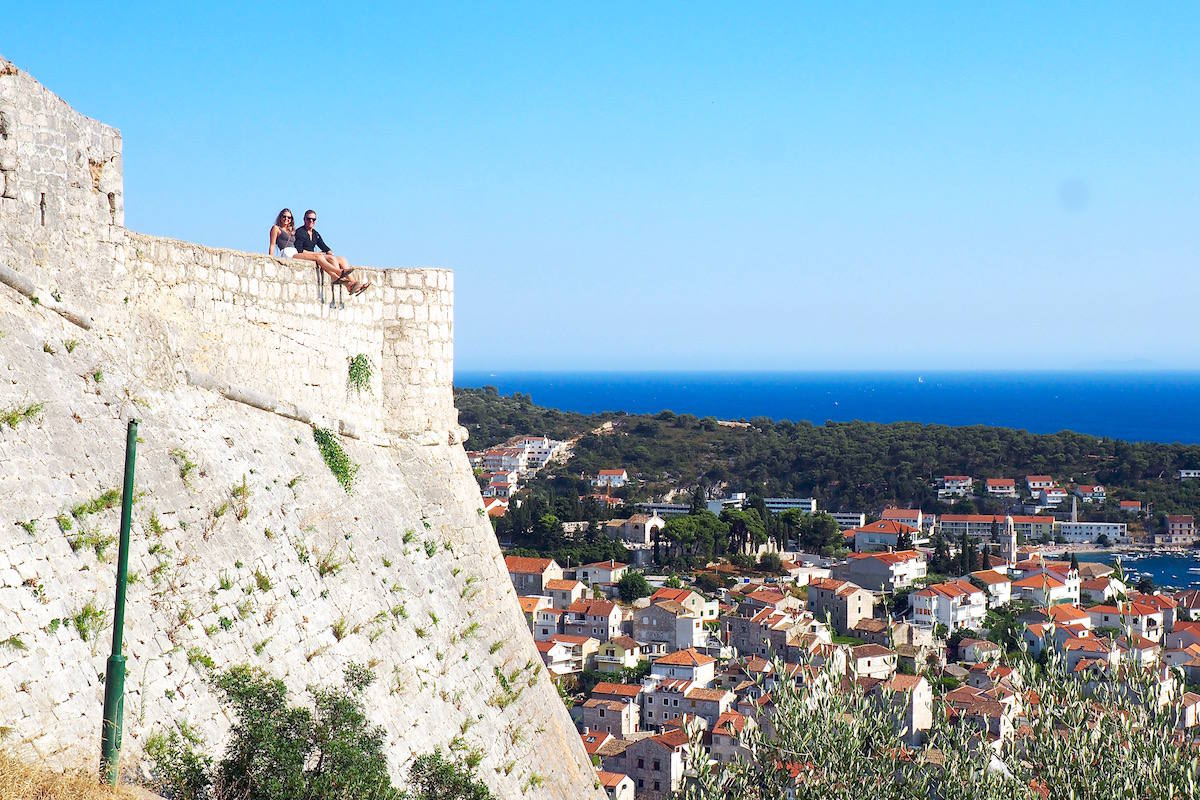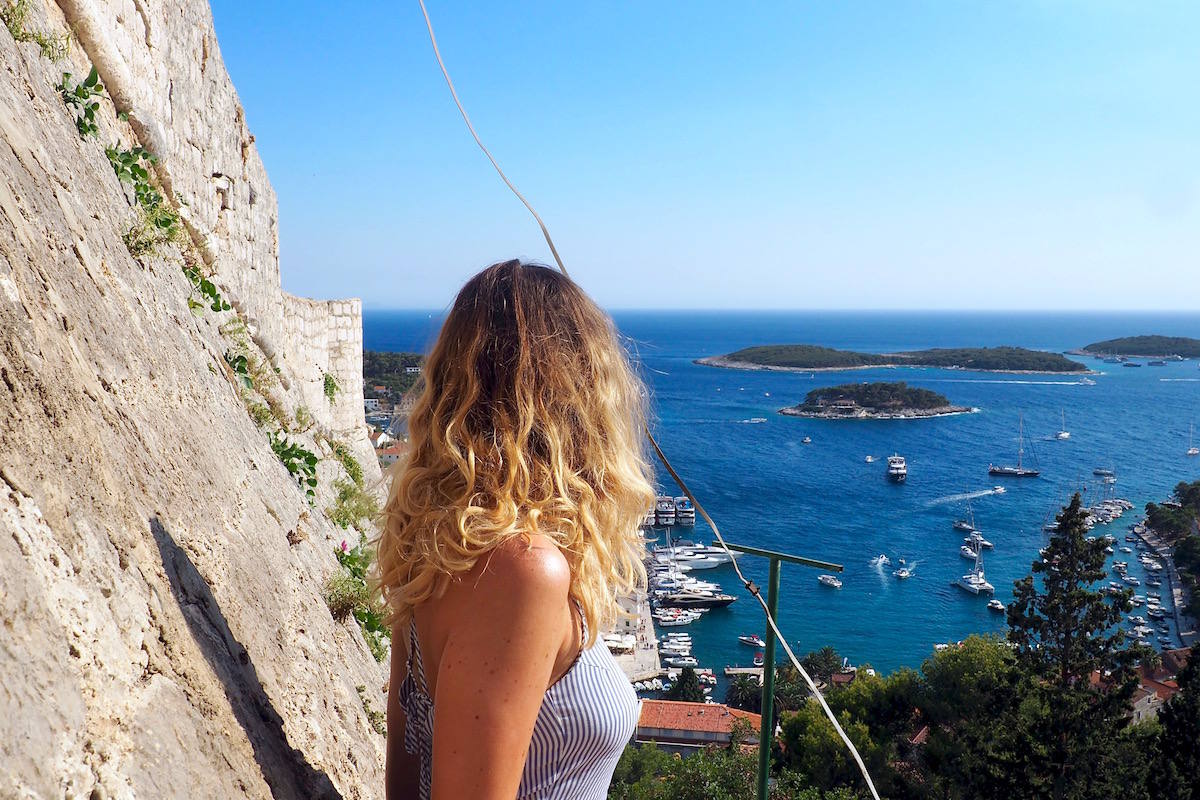 You can set sail to the Pakleni islands
The Pakleni Islands are scattered in front of Hvar Town, and are a popular day trip from the island. Party at Carpe Diem beach club on Marinkovac, bare all at the nudist beach on Jerolim or spend a night on Sveti Klement, the largest of the Pakleni Islands.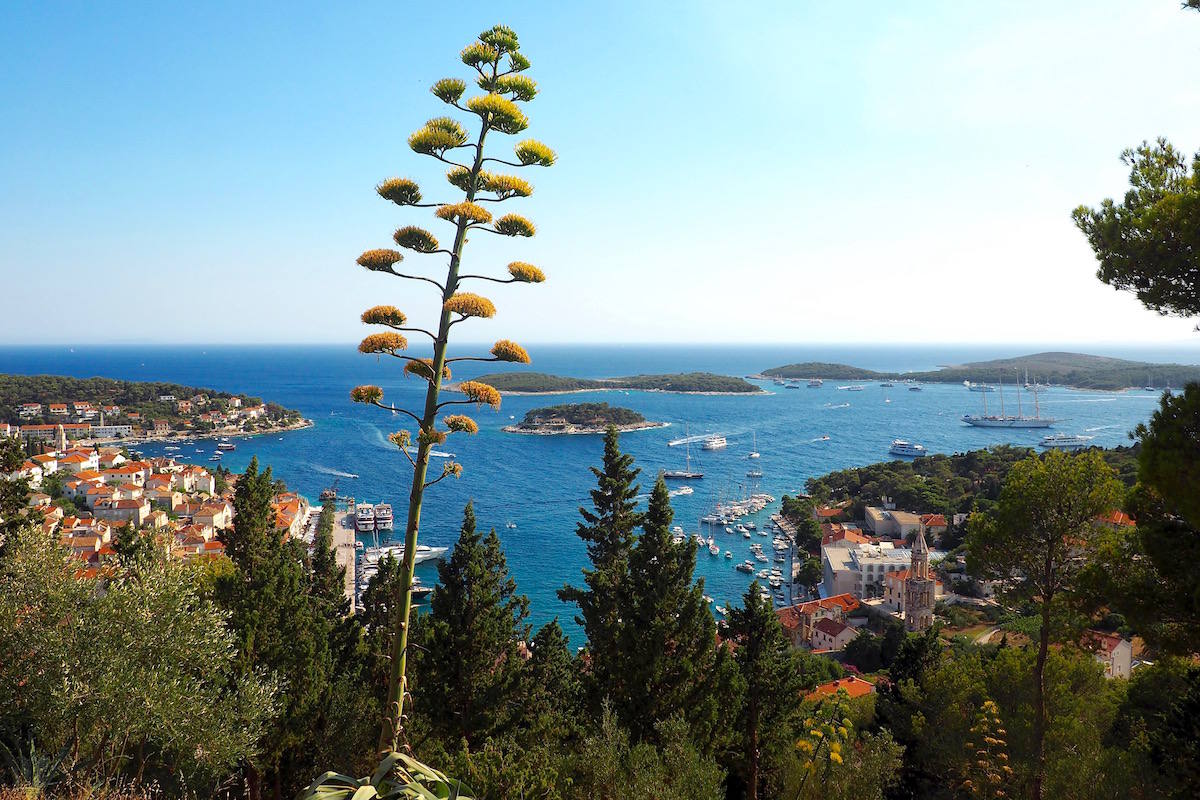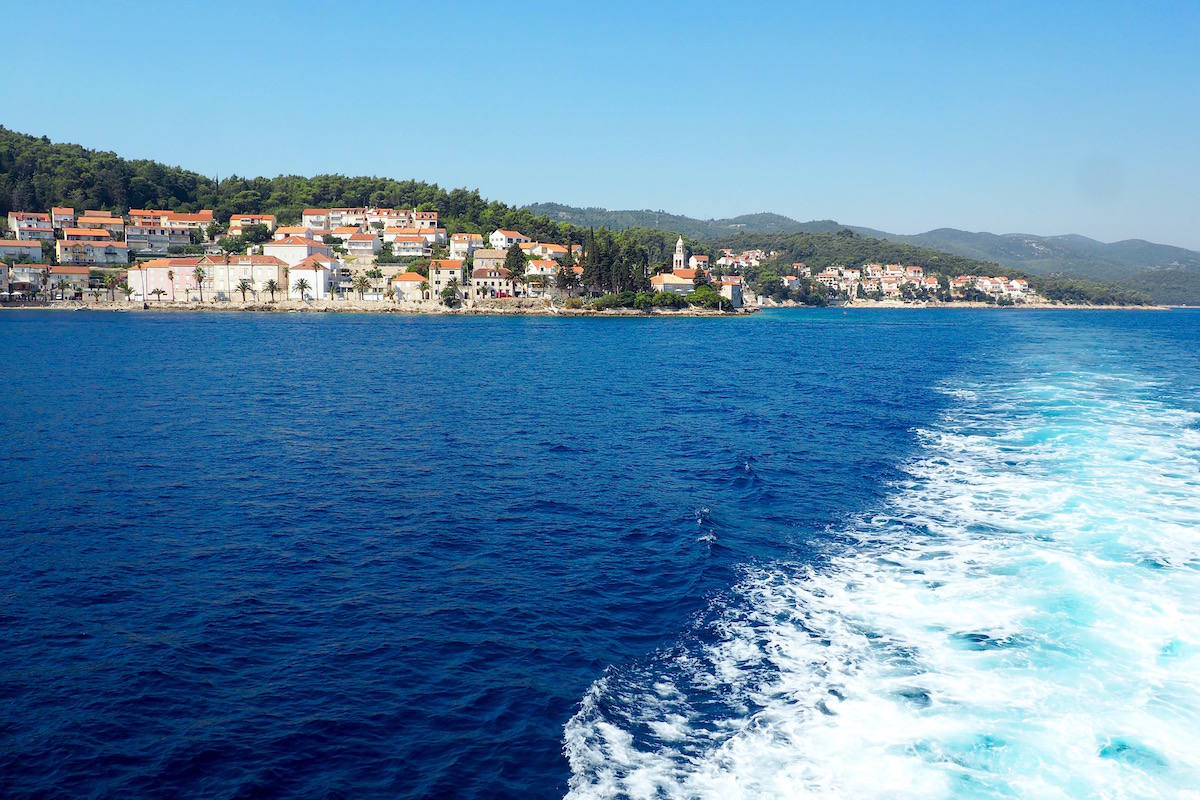 The beaches are gorgeous 
But pebbly. Bring beach shoes.
Hvar has some strict rules for tourists. There are huge signs along the coastline which detail the fines you'll get for strutting around the streets in your swimwear and being drunk. Make of it what you will, but Hvar isn't here for your tan lines and wet bikinis.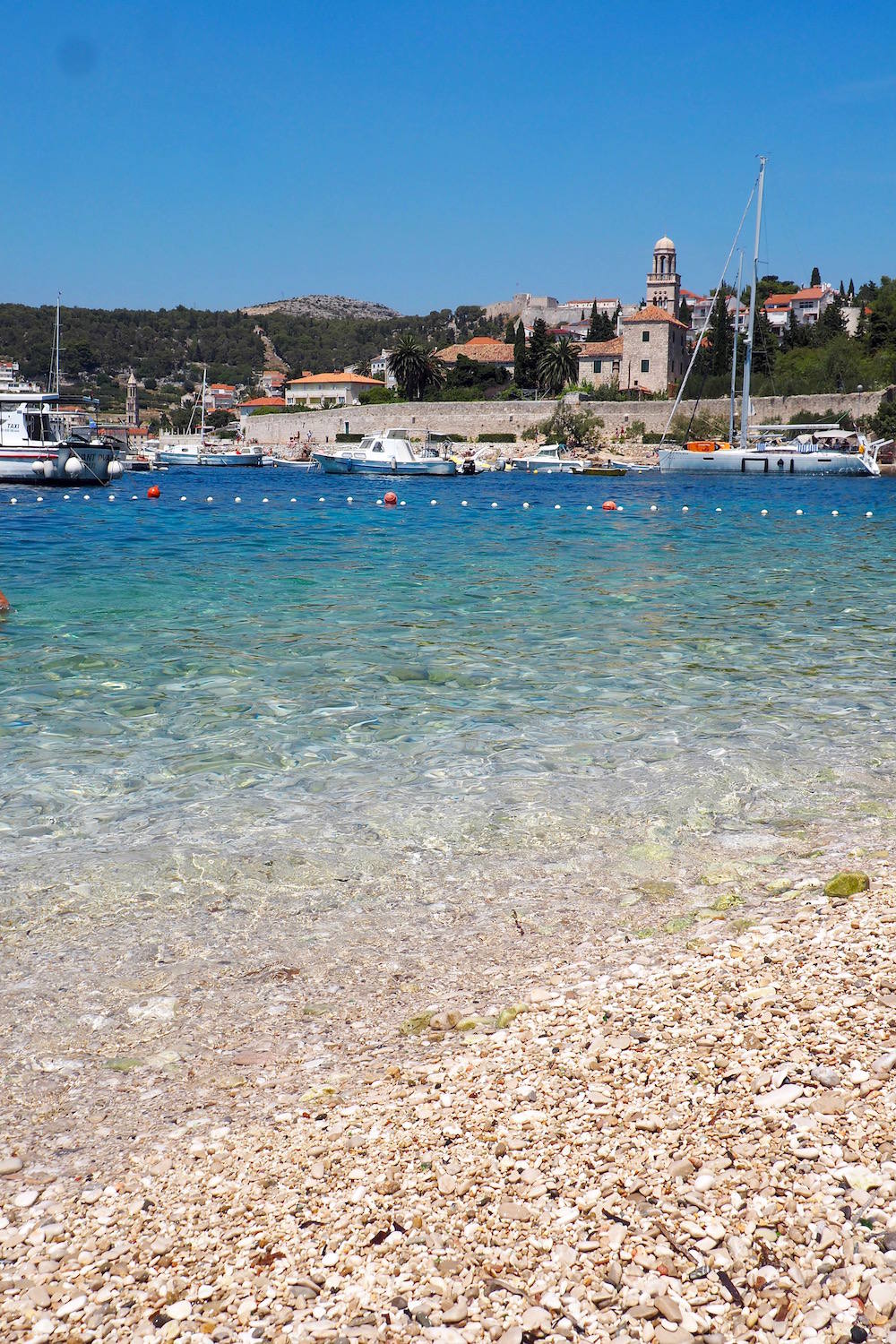 What are you waiting for? Search flight prices for Croatia now and start dreaming of that impossibly clear blue sea, sweeping vistas and ancient streets.
Check accommodation prices and availability in Hvar
Want more travel inspiration? Follow While I'm Young on Facebook, Instagram and Twitter. You can also subscribe to make sure you never miss a post.
All photographs were taken on my Olympus Pen E-PL7.
Pin this post