I loved Australia within an hour of arriving
The four hour flight to Brisbane from Christchurch was a breeze after the long haul to the southern hemisphere, and we spent 100 dollars on vodka in Duty Free. It felt like a worthy investment. Welcome to the Land Down Under!
We only had 24 hours to explore Brisbane because we had a flight to catch to Airlie Beach, but I think we managed to see a lot of the city in that time.
How to spend one day in Brisbane
It was weird to be back in civilisation after the wilderness of New Zealand – I almost felt overwhelmed to be surrounded by people again! We spent the next day exploring the city, and marvelling at how attractive and well dressed everyone was in Brisbane.
Where to stay in Brisbane
It was dark by the time we got to City Backpackers, 'The Big Orange One'. It was such a fun hostel! A rooftop pool, an Irish bar that had a topless waitress on Friday nights, and a party vibe. We took advantage of happy hour at the hostel, and I won 25 dollars for being the last woman standing at Killer Pool, then we ended up at a huge club with some boys from the hostel. I have no idea what the club was called, and we got told off by the Scouse lad on reception when we got home. Oops.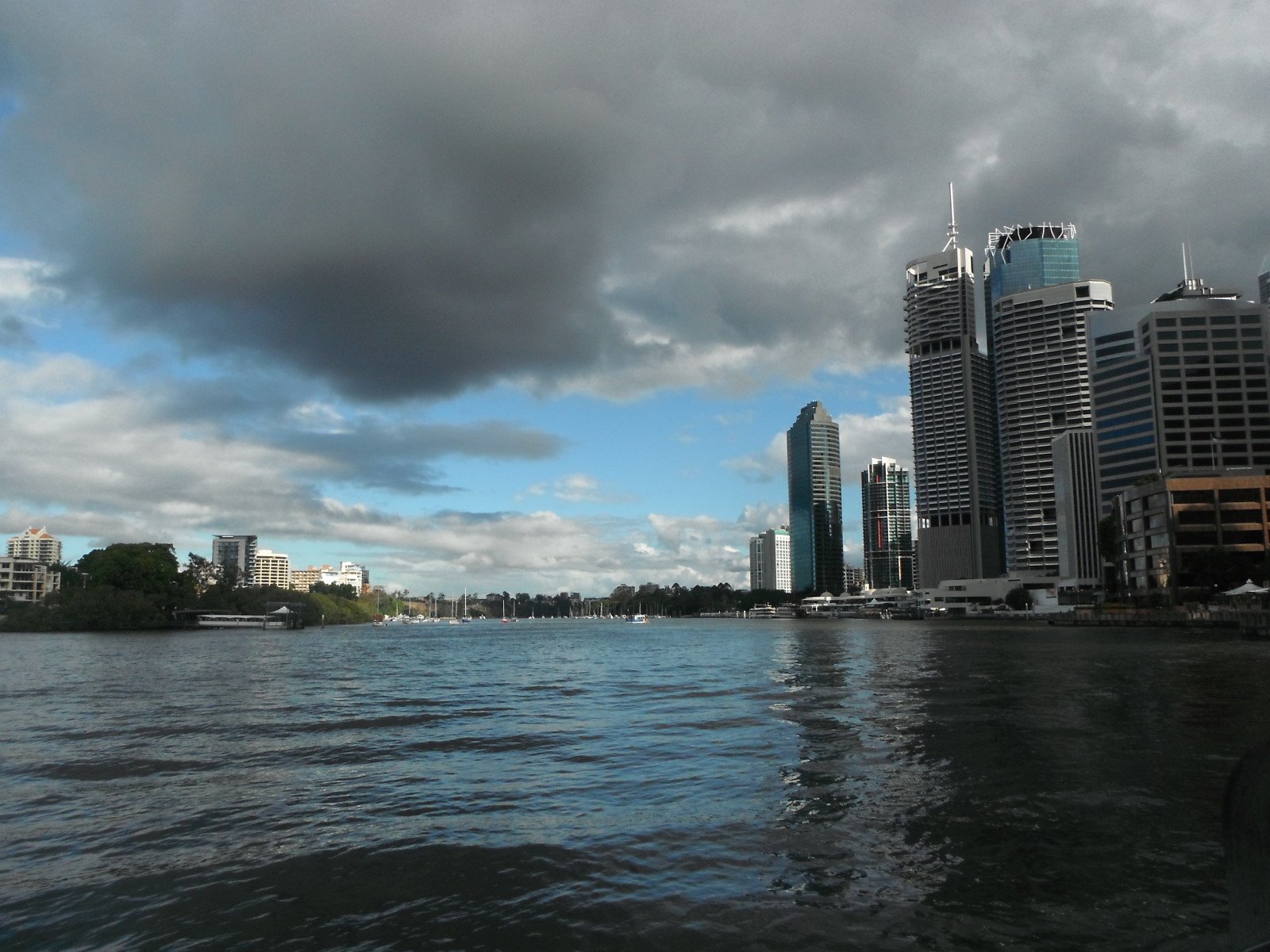 Armed with our Lonely Planet Guidebooks (the official Backpackers' Bible), we went out to explore the city. With only a day in Brisbane we didn't have time to see all the museums or galleries (or Steve Irwin's Zoo, which we had been told was a must-see), but we did a little shopping after brunch at a cool craft beer place called Embassy. I spotted an exotic looking bird on a roof and got really excited thinking it had escaped from a wildlife park, then realised we were on the other side of the world, of course they were going to have different birds. Typical tourist!
We walked along the river, checked out the Cathedral, saw Chinatown, then wandered through Botanical Gardens, where we saw a gorgeous bride and groom having their photographs taken. We carved our initials into a tree, which was a bit coupley but nice.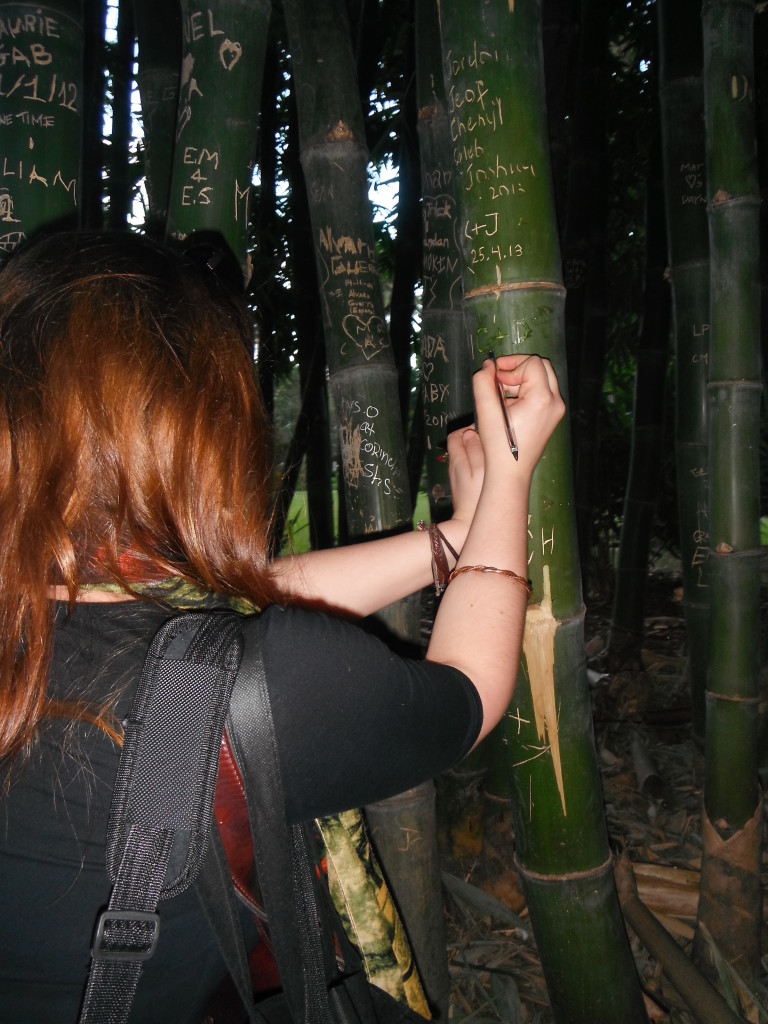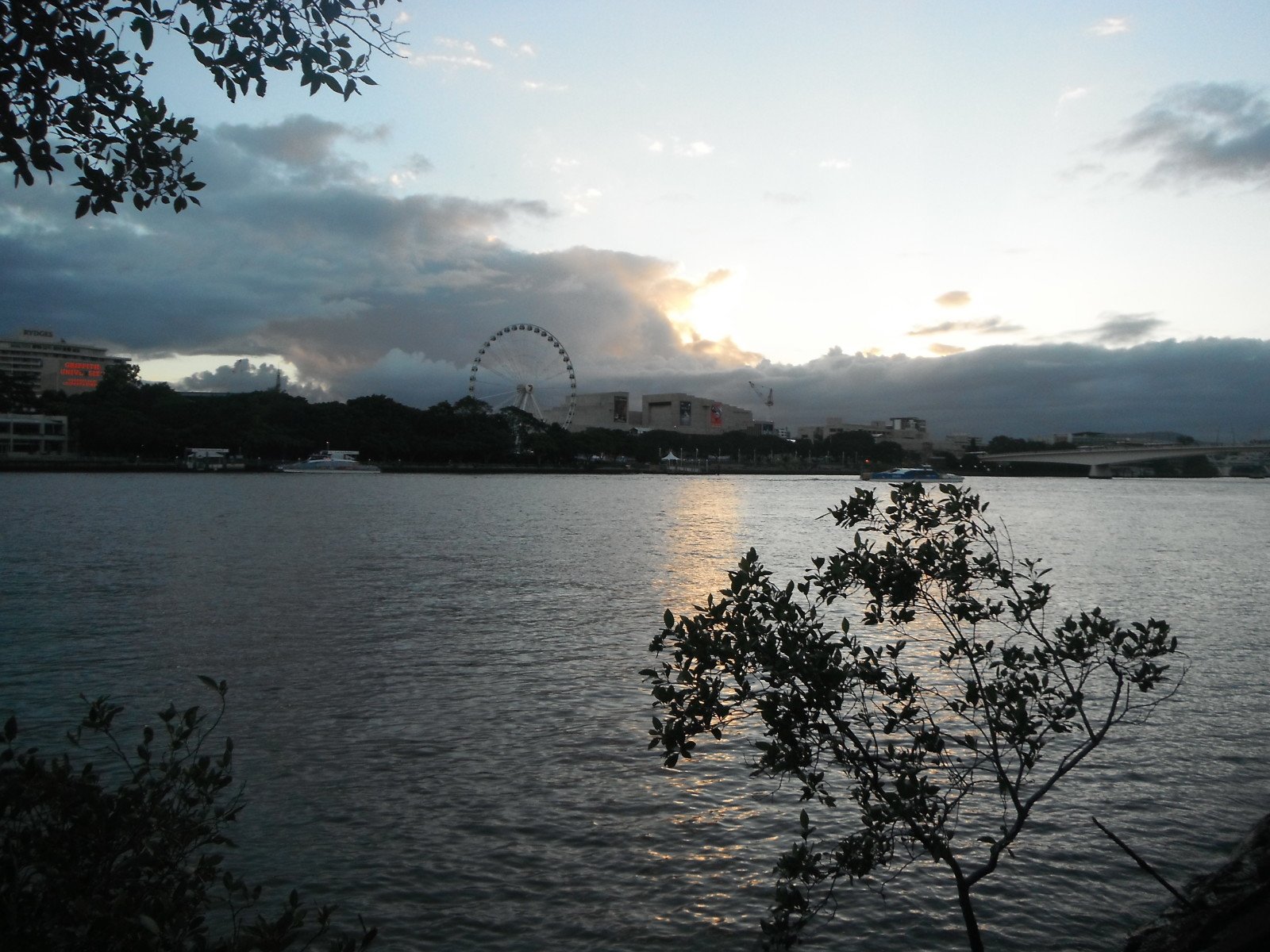 As the sun went down we had a ride on the big wheel then stumbled upon an open air street dance class which made me feel like I was in the Bronx. We got huge corn on the cobs at the market near the lagoon (wish we had seen this in the day time) then saw the words 'Chocolate Bar' and immediately joined the huge queue, not even sure what we were waiting for. Max Branner's chocolate bars are amazing – they have huge vats of melted chocolate all over the shop. We got a fondue with strawberries, banana bread and marshmallows, then felt ill. We ended the night sat on the grass at the river side with elegant restaurants behind us.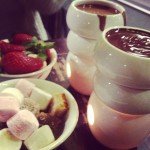 Vibrant Brisbane has found a happy medium between built up city-scapes and outdoor greenery, and I would have loved to spend more time there, but Airlie Beach was calling!
What other things should you do if you have only 24 hours to spend in Brisbane? Let me know in the comments!
Like While I'm Young on Facebook and share this post!