When I started planning my trip to Margherita Di Savoia in Southern Italy's Puglia region, I really struggled to find any information about the destination online. I wanted to do some research before I arrived in Italy, but it turned out there's nothing out there telling people how amazing Margherita Di Savoia is! This is probably because the town is very much a destination in progress – aside from Italians, very few tourists go to Margherita Di Savoia and it doesn't have a fully developed set of tourist attractions – yet. If you're anything like me, that knowledge will make it all the more appealing.
I loved my time there and figured I'd do my bit to inspire other people to visit, so here's my guide to things to do in Margherita Di Savoia, the small town that sits on Italy's achilles tendon. The town has one surreal natural hidden gem and some truly charming streets, just begging to be explored.
The Ultimate (And Only!) Travel Guide For Margherita Di Savoia in Puglia, Italy
I spent four days exploring Margherita Di Savoia with a bunch of travel bloggers and we had a super packed itinerary. If you want to really enjoy all of Margherita Di Savoia's highlights, I suggest taking it a bit slower and spending some more time there so you aren't rushing anything. Like seriously, I was wrecked after the trip – but that might have something to do with staying up until 5am making friends with the local Salento wine…
Anyway, this guide to Margherita Di Savoia tells you the best things to do, where to stay and – perhaps most importantly – everything you have to eat!
Visit the Margherita Di Savoia salt flats
Did you know that Puglia is home to Europe's largest salt flats? Margherita Di Savoia produces 5-6 million cubic metres of salt per year and the town itself was actually built because of the land's natural richness.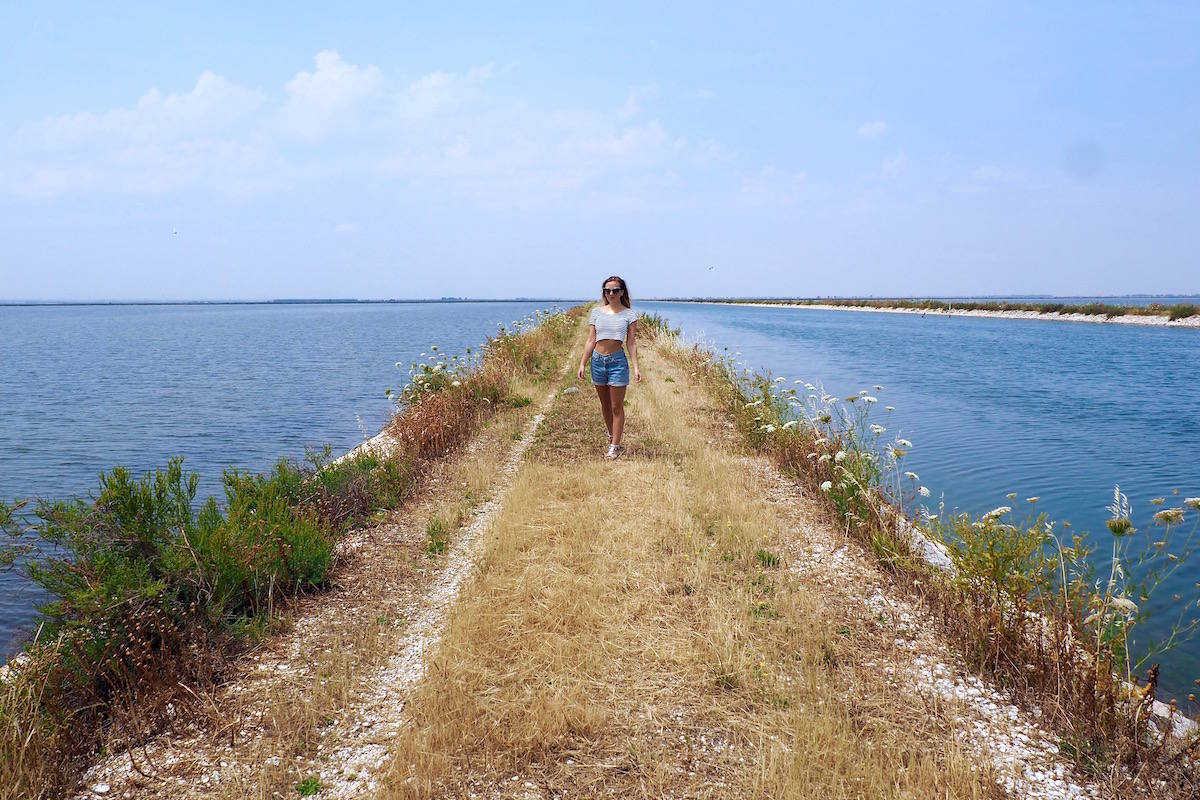 The water in the shallow basins is a magnificent shade of pink.


You can explore the wetlands or clamber up on to huge mountains of harvested salt!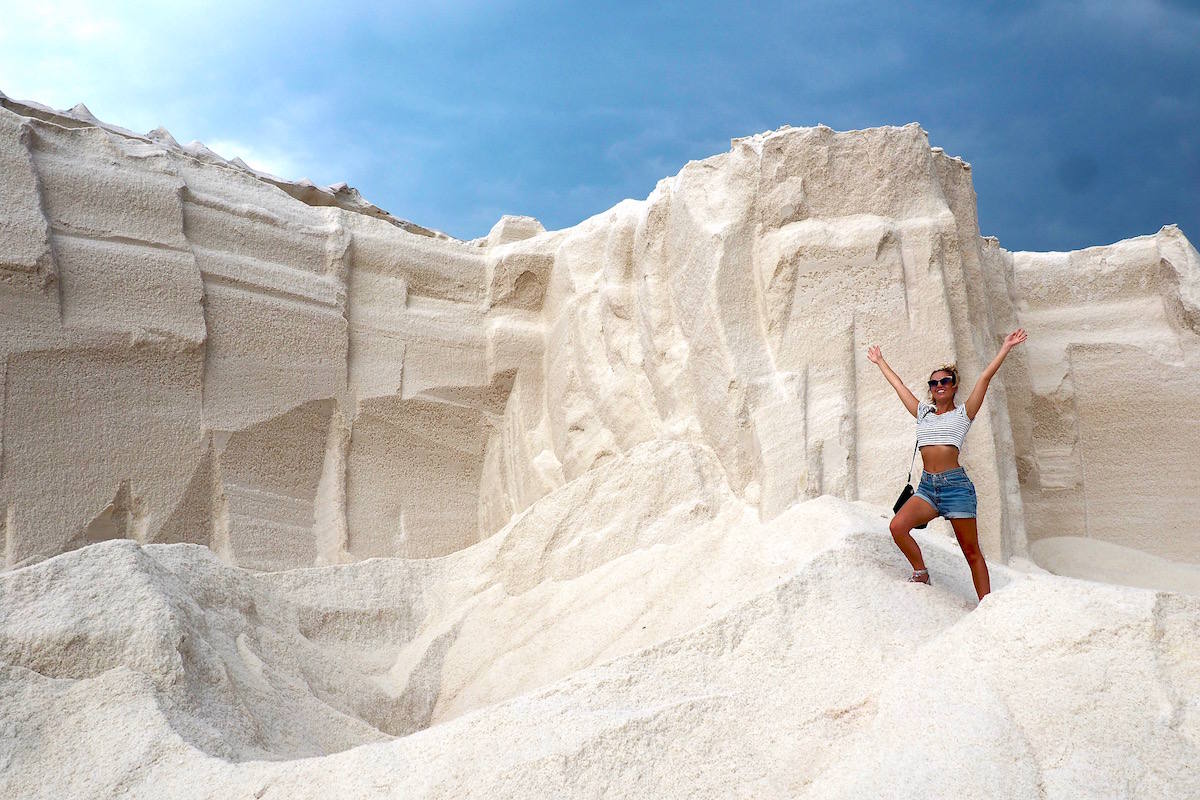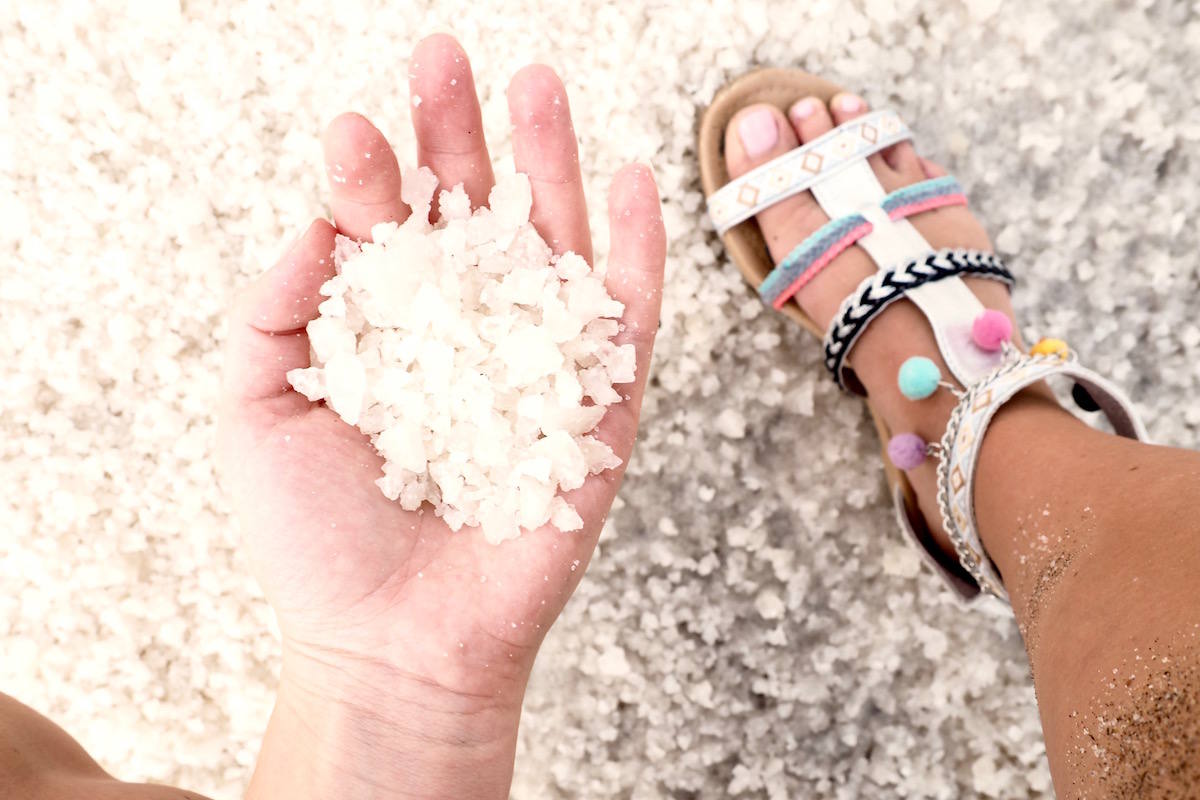 Bird watching
Ok, I'm not exactly a bird watching enthusiast, but when the birds to be seen are flamingos, I'll have a peek. There are huge flocks of pink flamingos living on Margherita Di Savoia's salt flats, but they're a bit camera shy so unfortunately I didn't get any good photos.
The flamingos' pink colour comes from the shrimp they eat – bet you never knew that!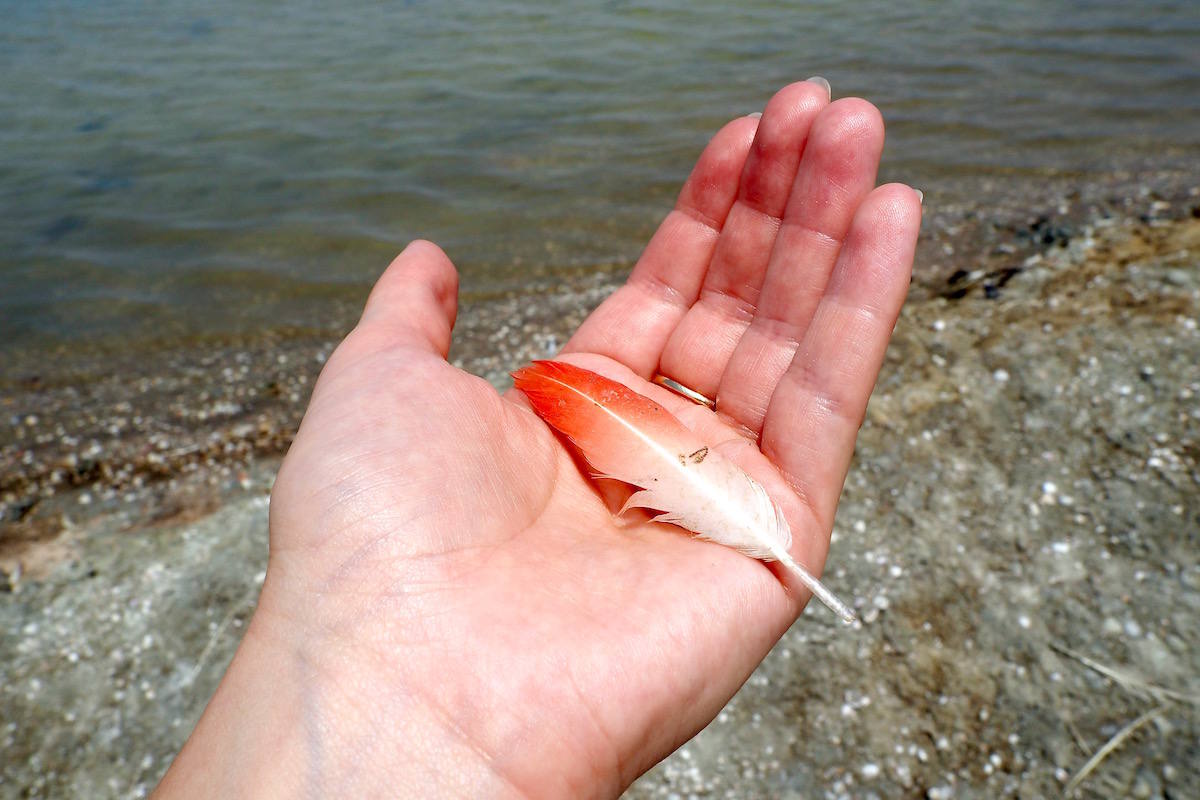 We went back to the wetlands at sunset for a spot of yoga. Definitely the most unique setting I've ever practiced in, and oh so tranquil.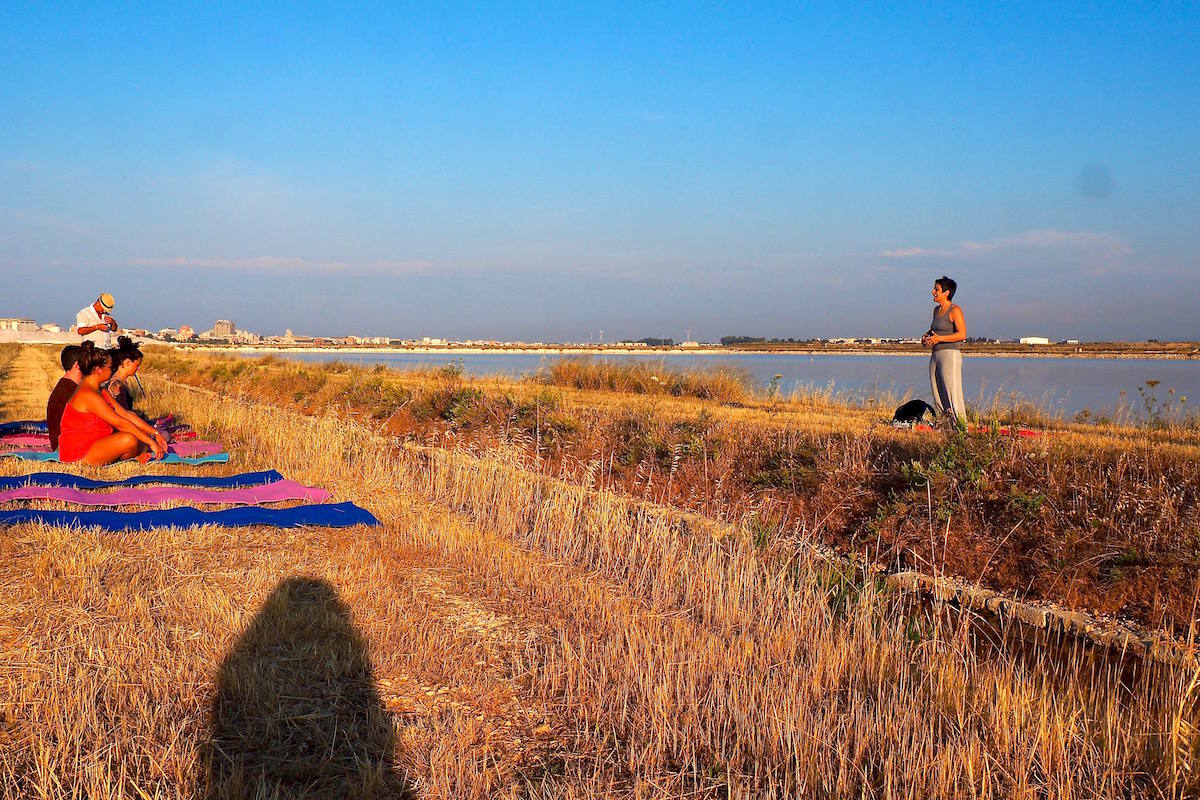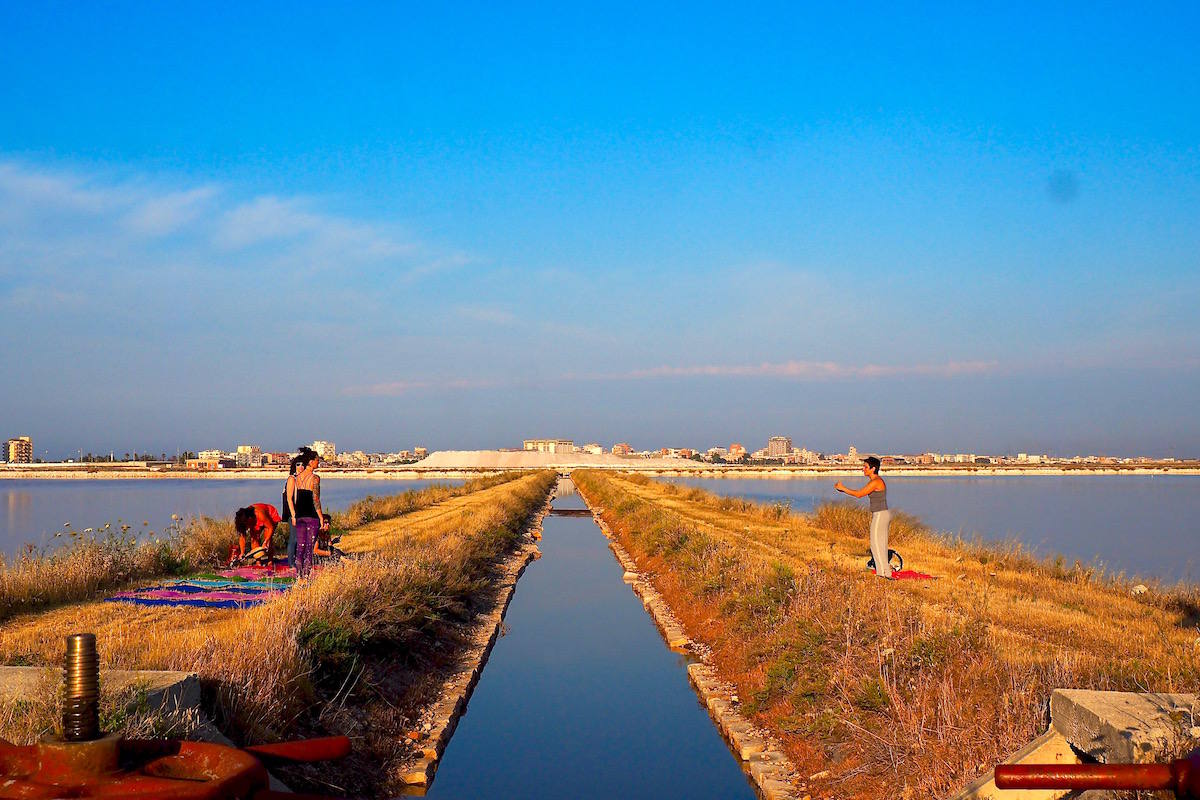 Talk a local fisherman into taking you for a ride
Margherita Di Savoia is a coastal town with a small industrial marina. There are no 'tourist' boats in operation (yet!), but brush up on your Italian and you might just be able to sweet talk a local into taking you to sea.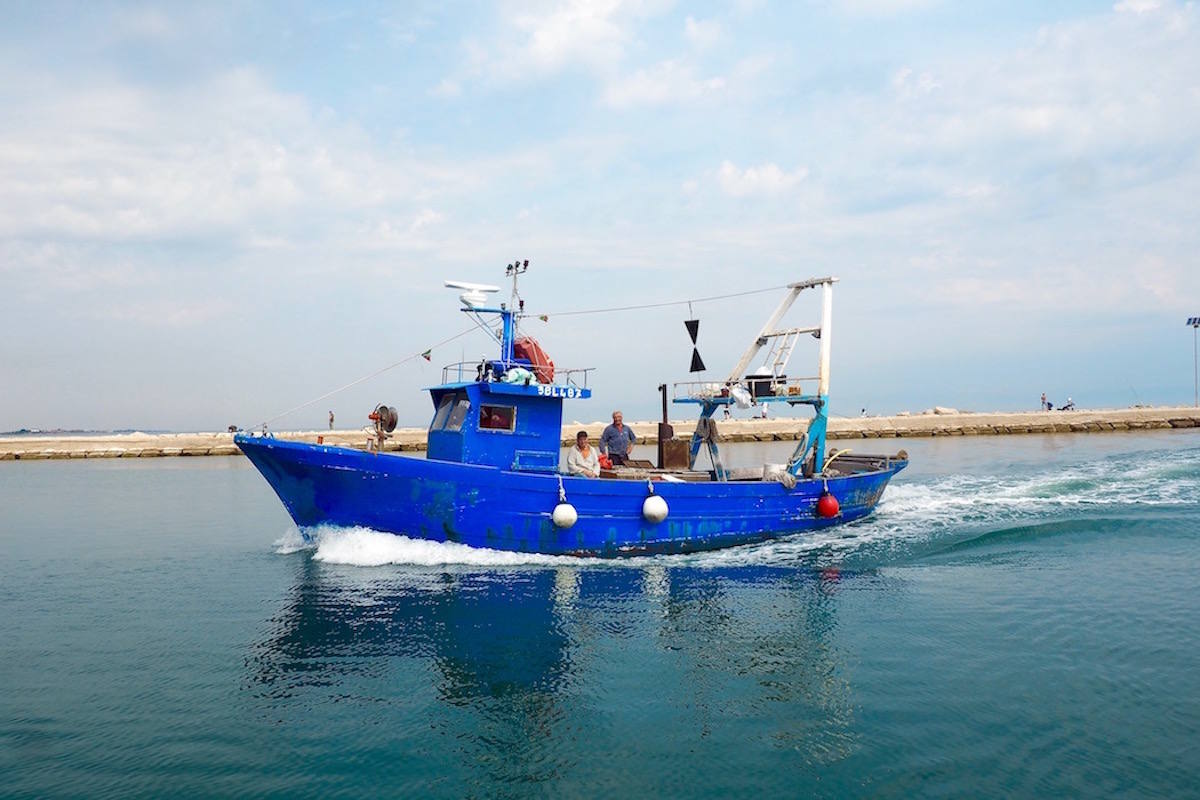 Go to the beach
When the sun is shining, the sandy stretch in front of the town is the perfect place to catch some rays. We went sailing on a catamaran from Cococabana Beach Club, which was super relaxing.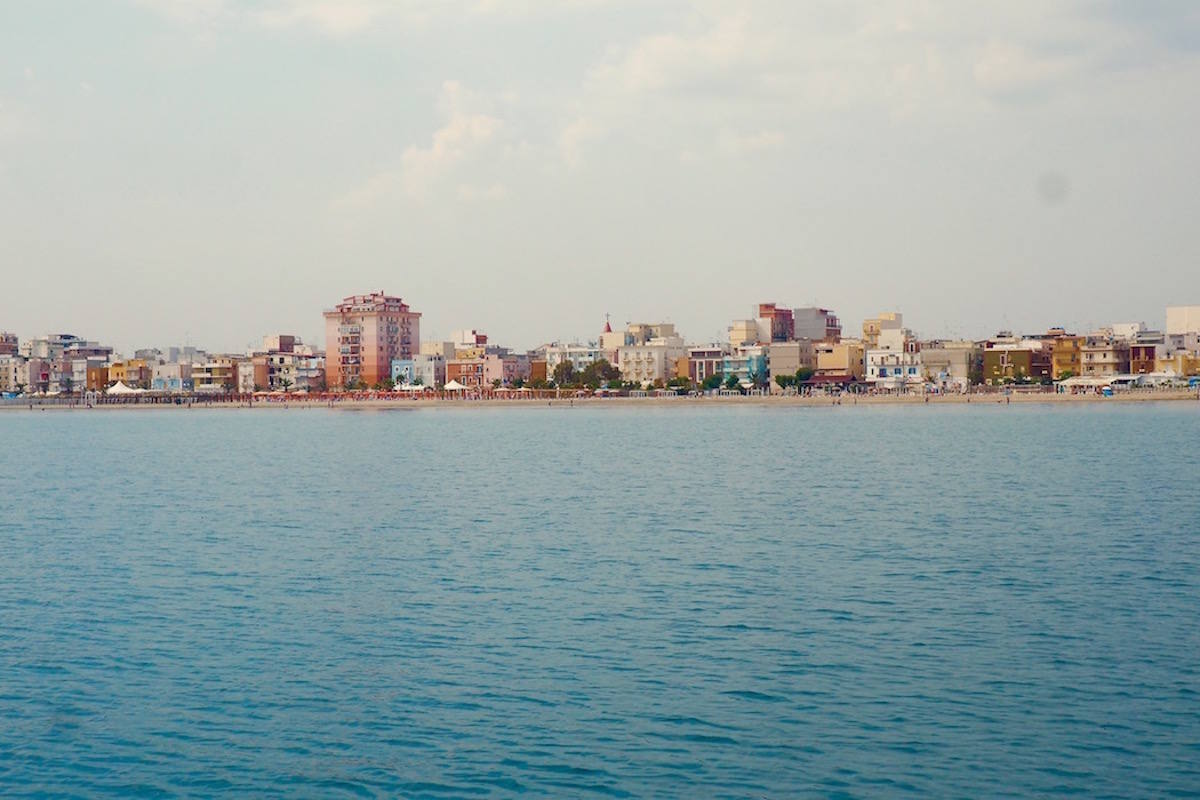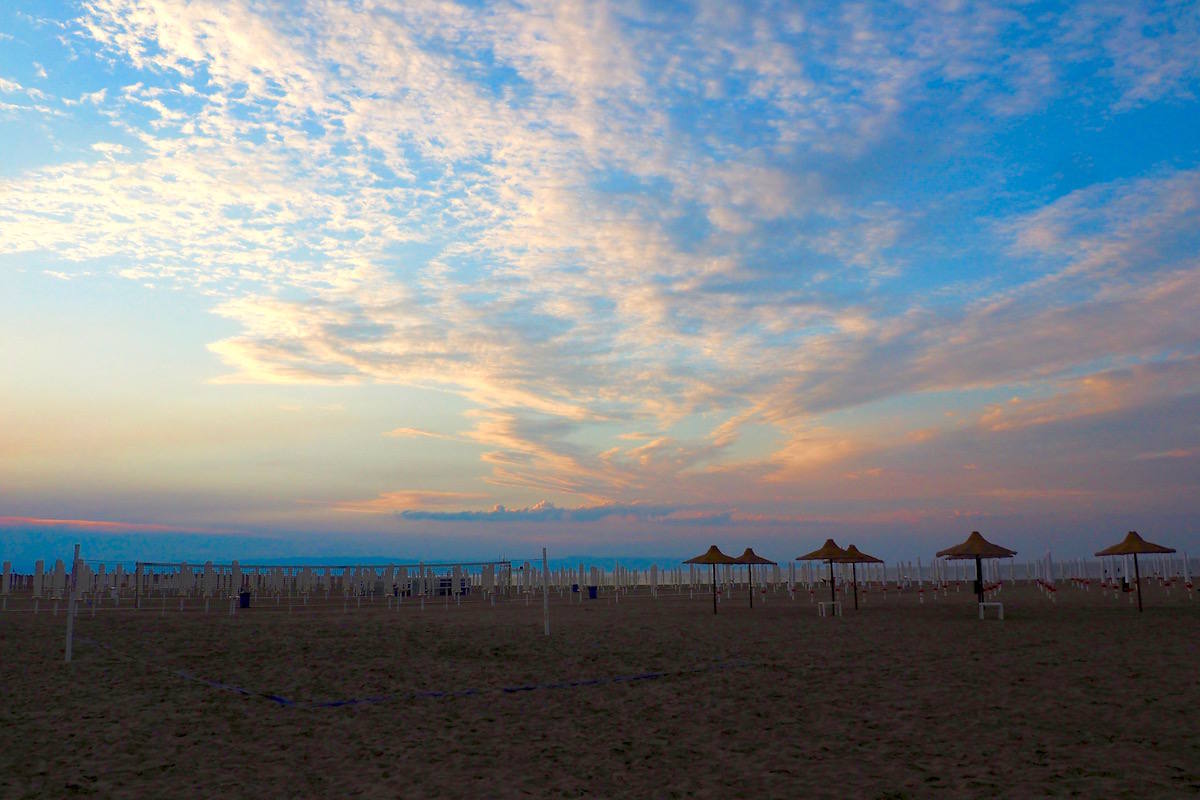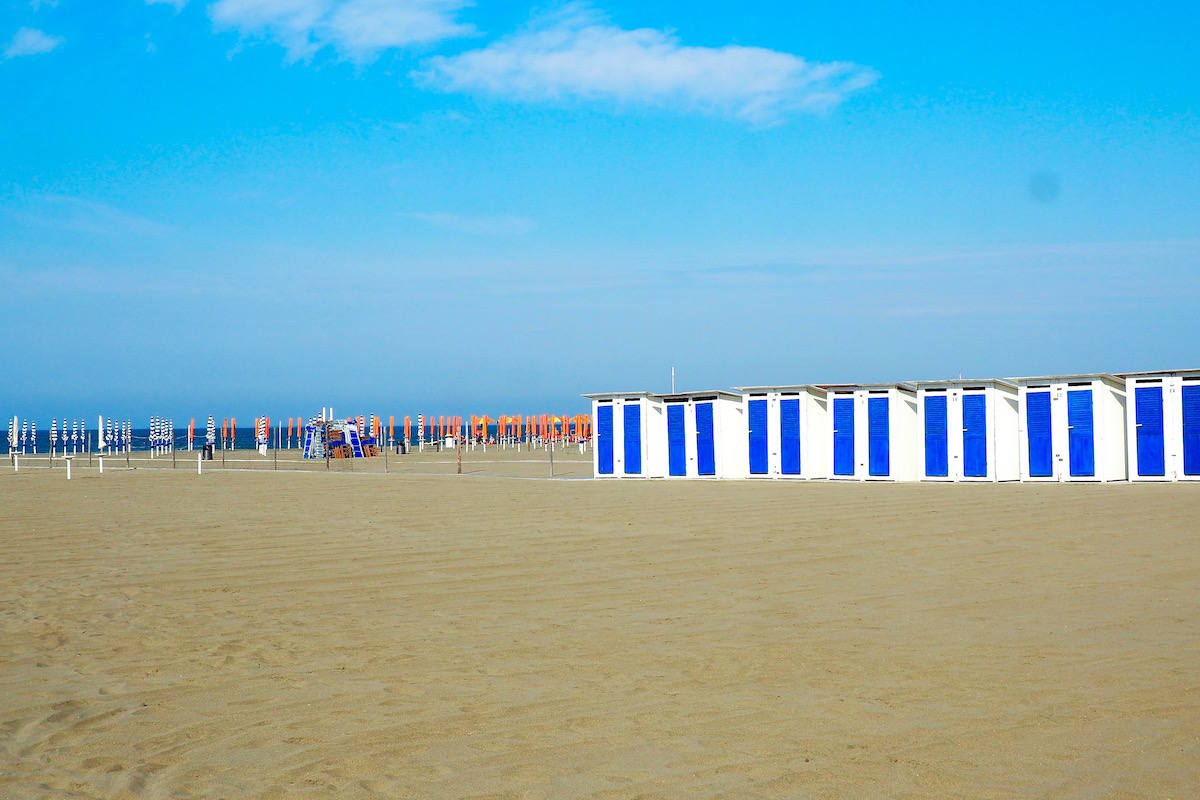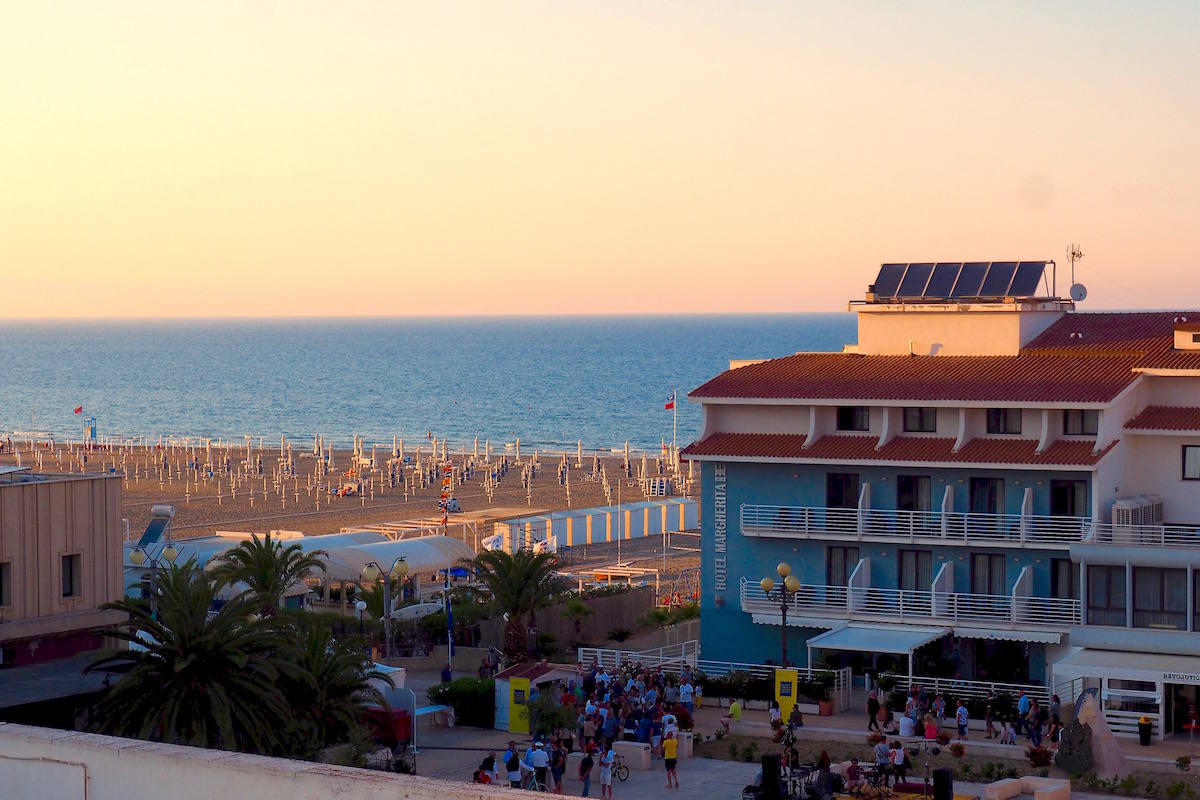 Take a walk around the city
One of the things I loved most about Margherita Di Savoia was that at golden hour, the town's population drags chairs outside their front doors in preparation to spend their evening alfresco. Walk around the streets at this time through alleys lined with multicoloured houses and you'll see every generation come together outside.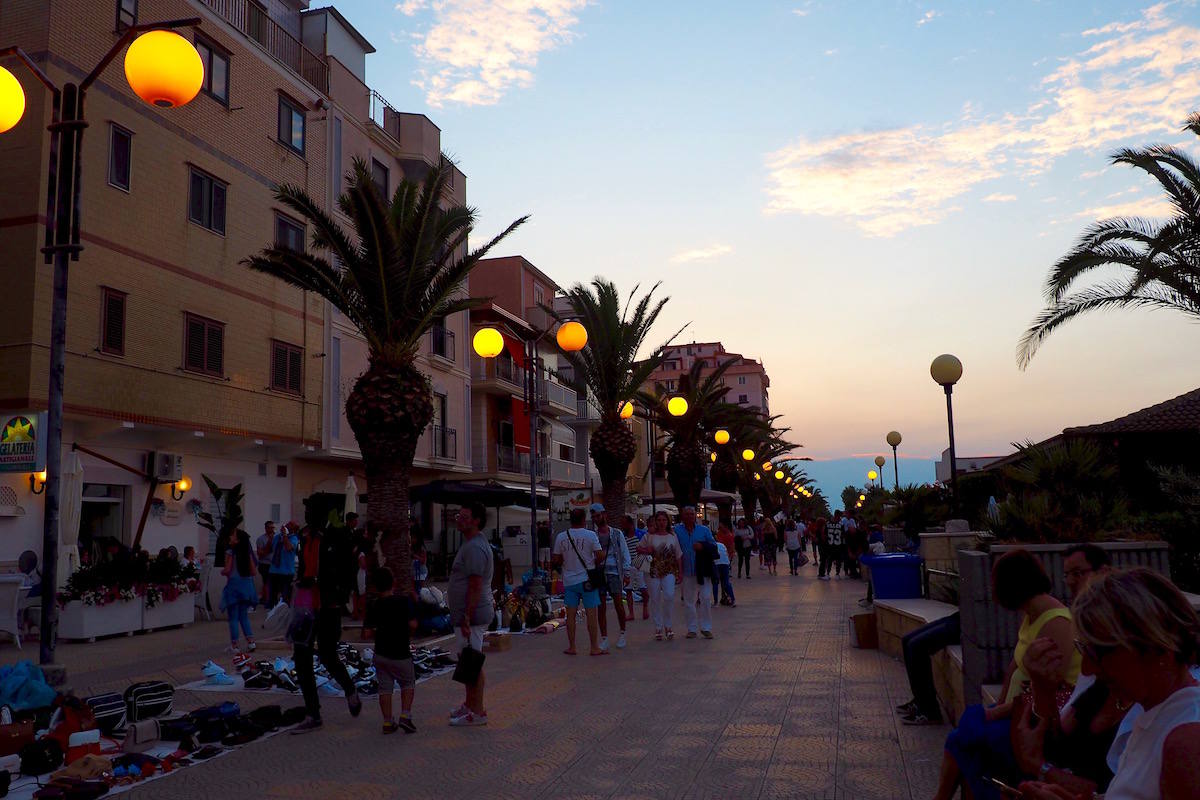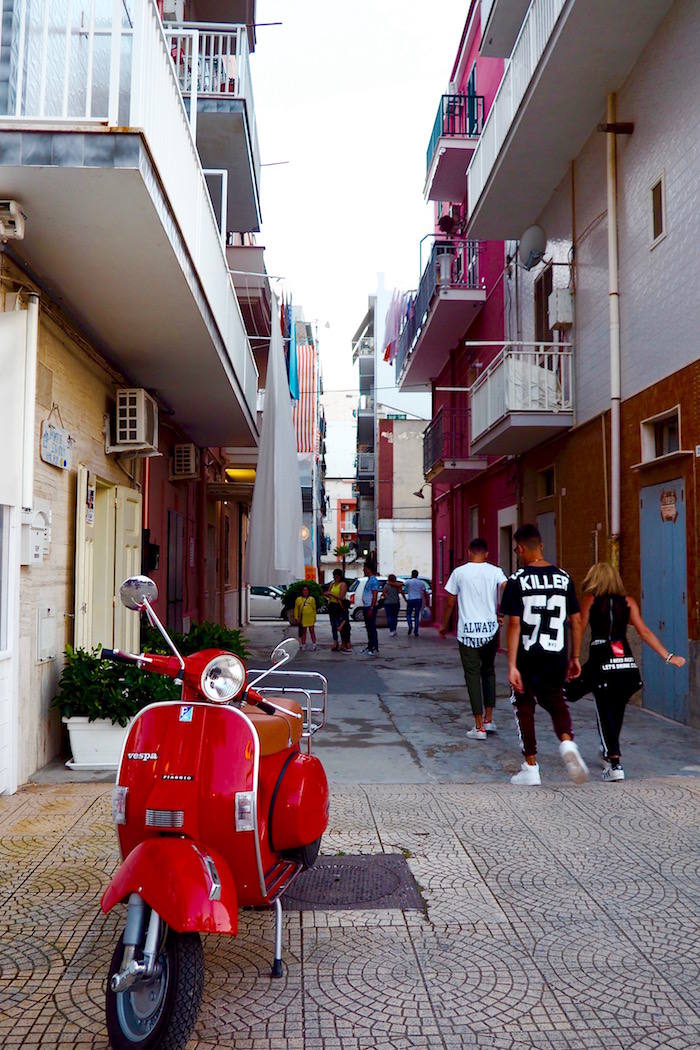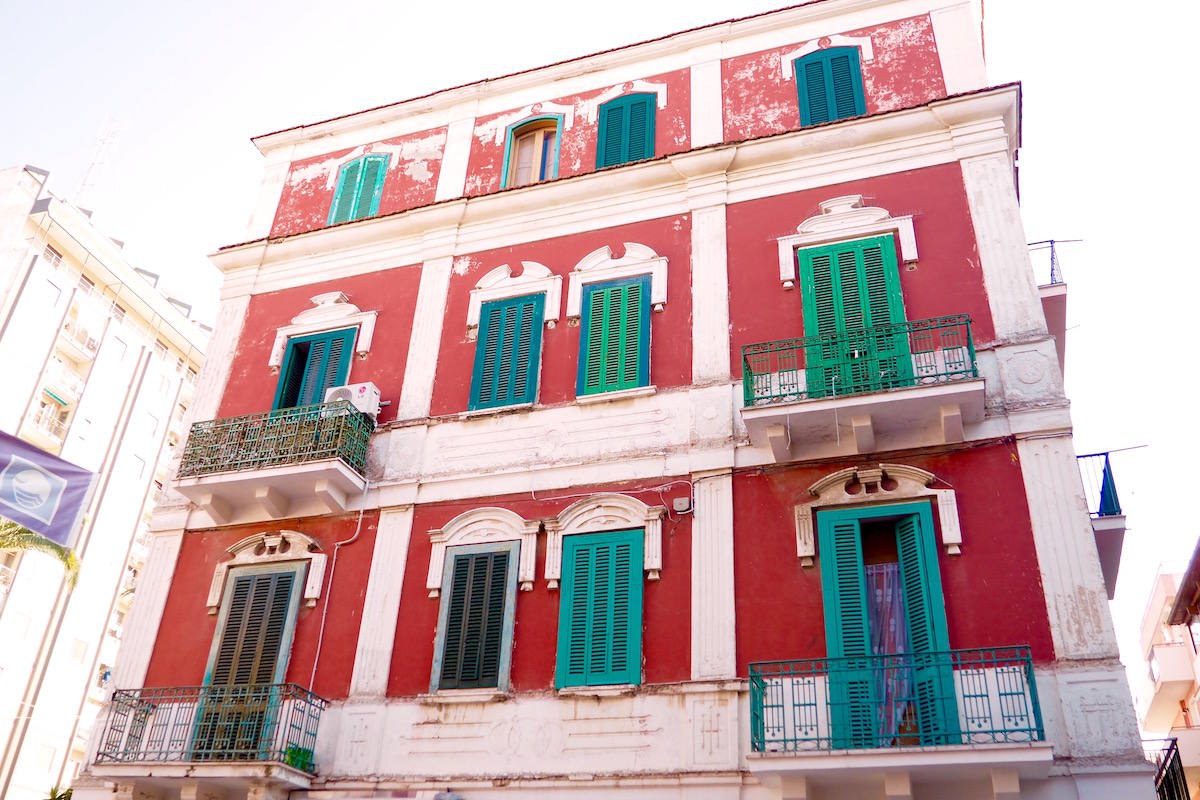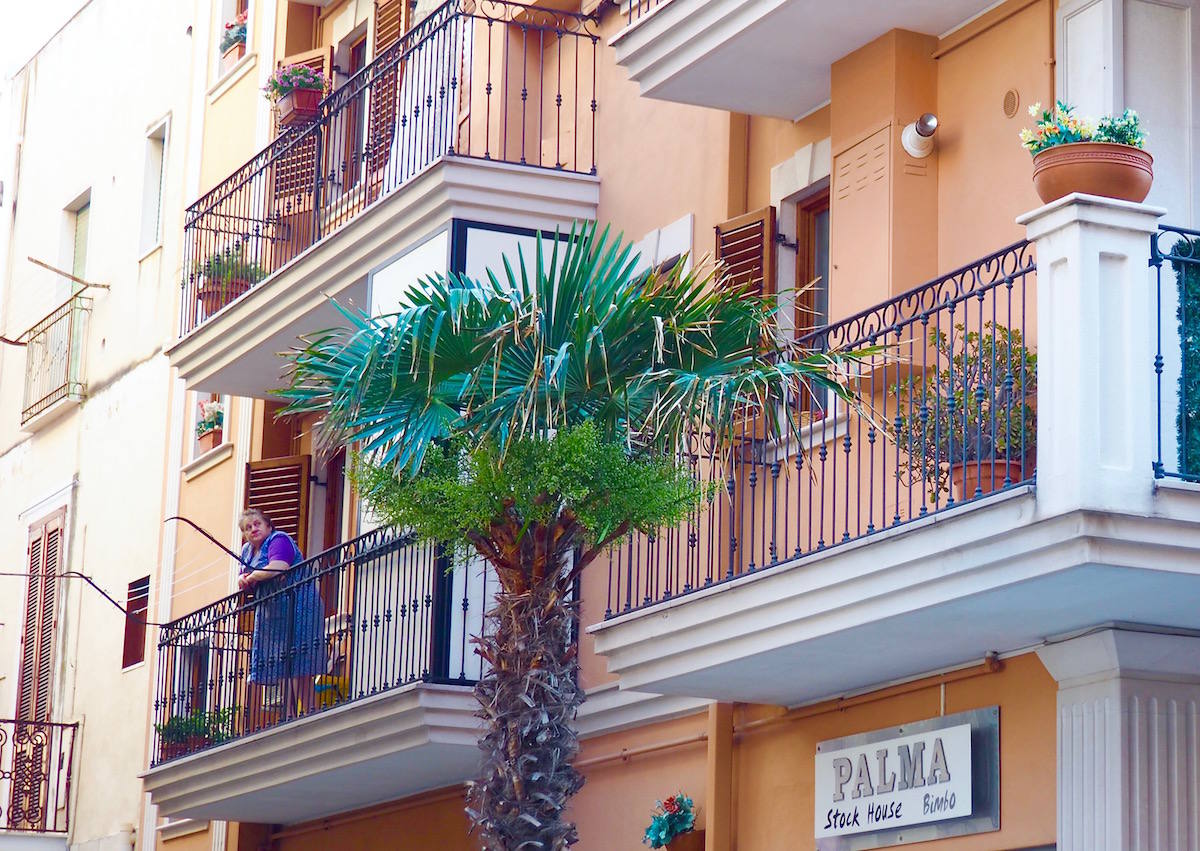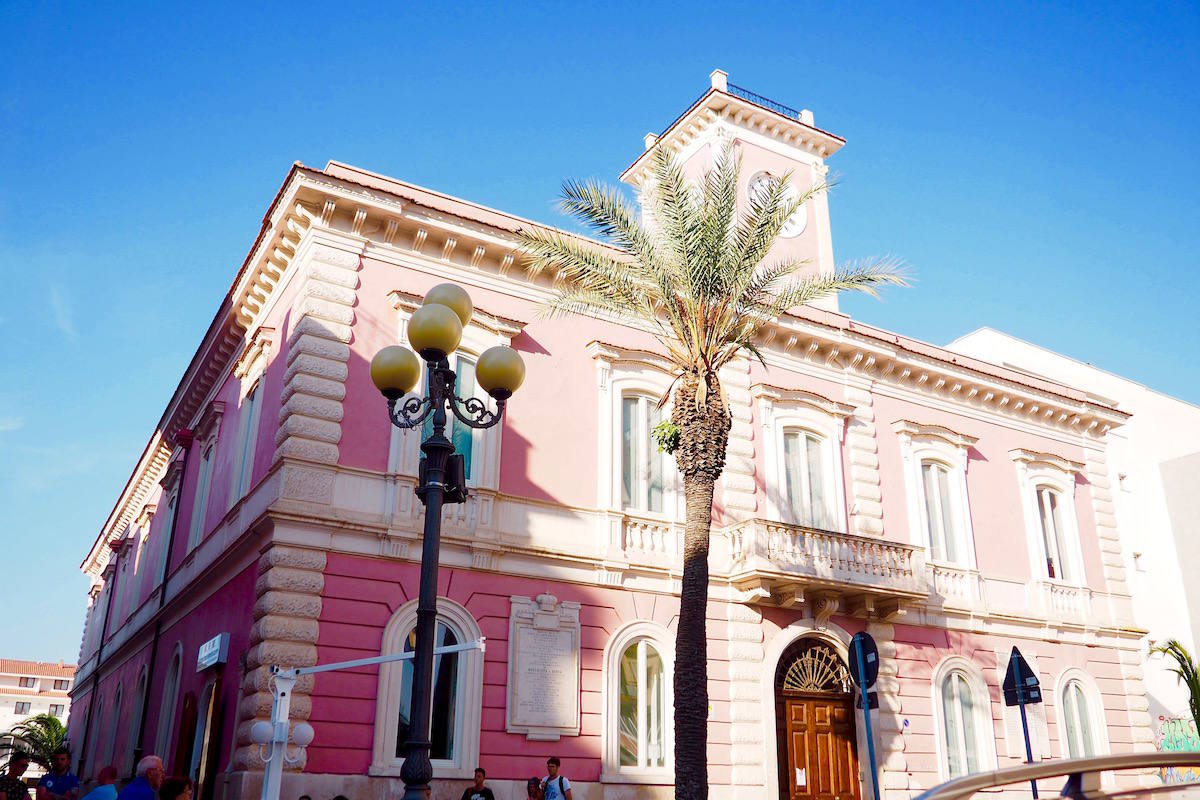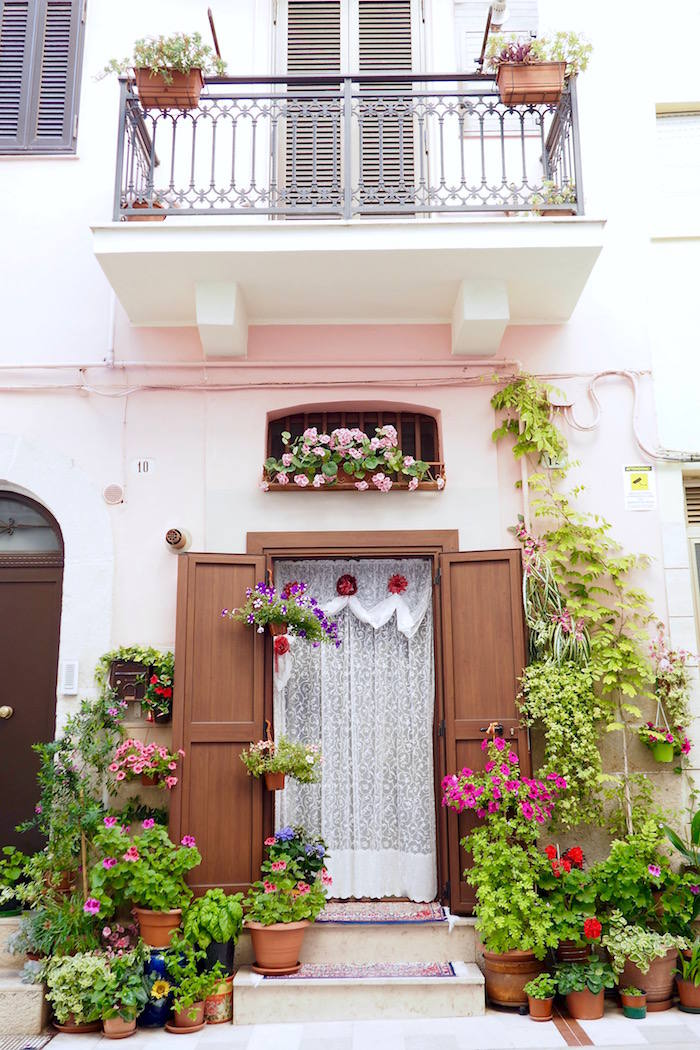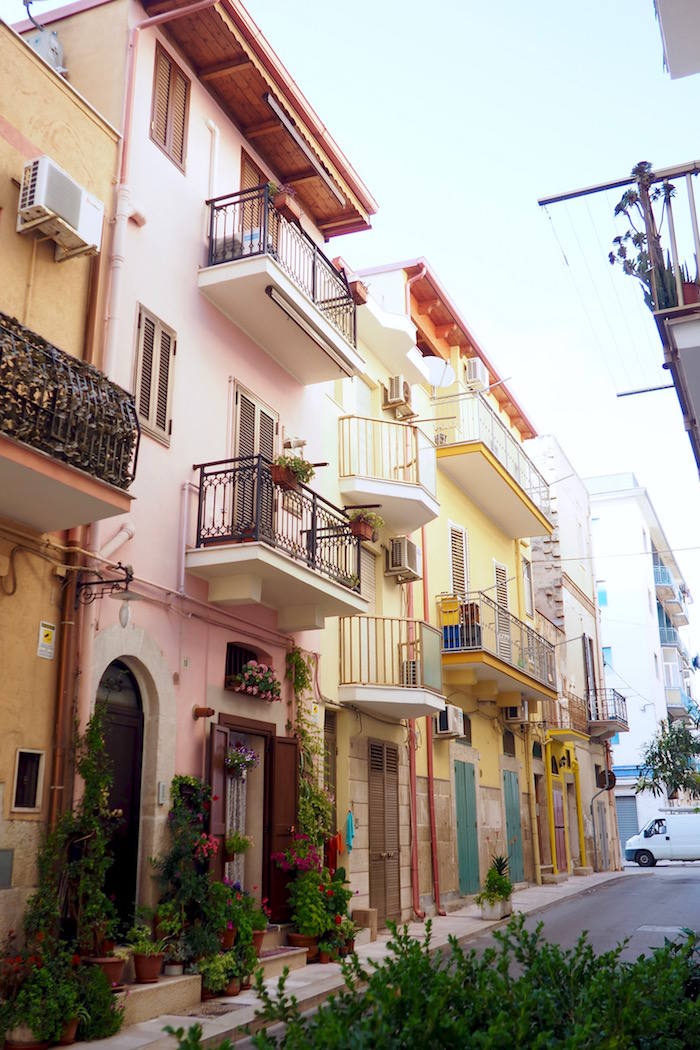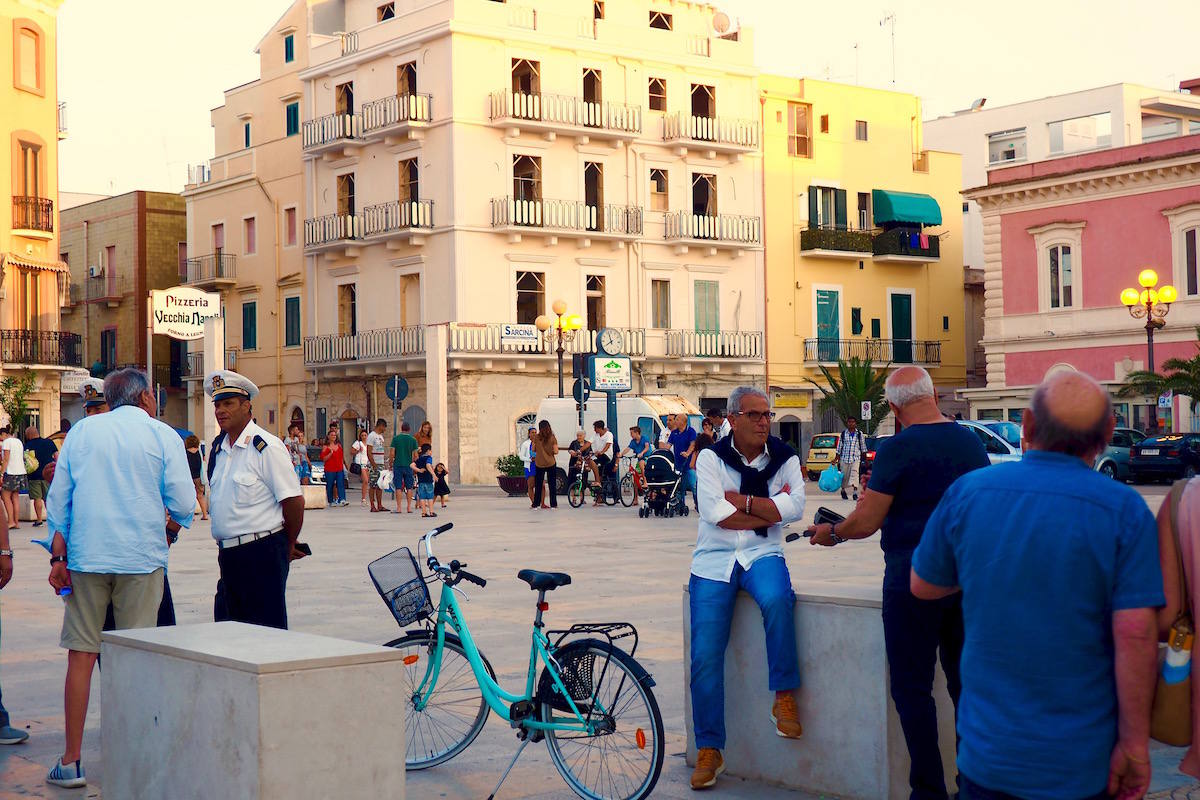 Visit the thermal spa
We paid a short visit to the thermal spa, where they use therapeutic water from the salt flats for health and healing. If all those delicious carbs in Italy are making you feel anything less than excellent, this is a great place to spend an afternoon recovering.
See onion fields
If you drive through the countryside surrounding Margherita Di Savoia, you'll detect the unmistakeable scent of fresh onions. Look further and you'll spot the men toiling on the fields. We paid them a visit one morning and they were more than happy to pose for photos.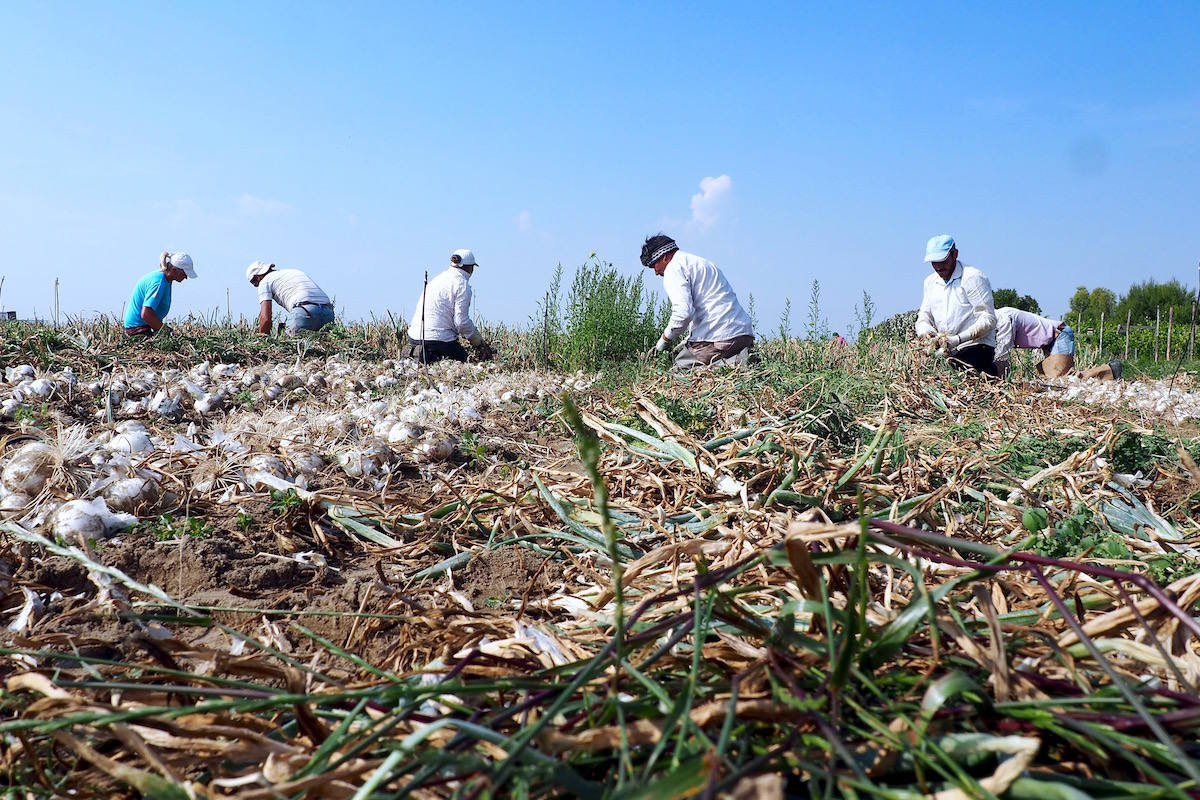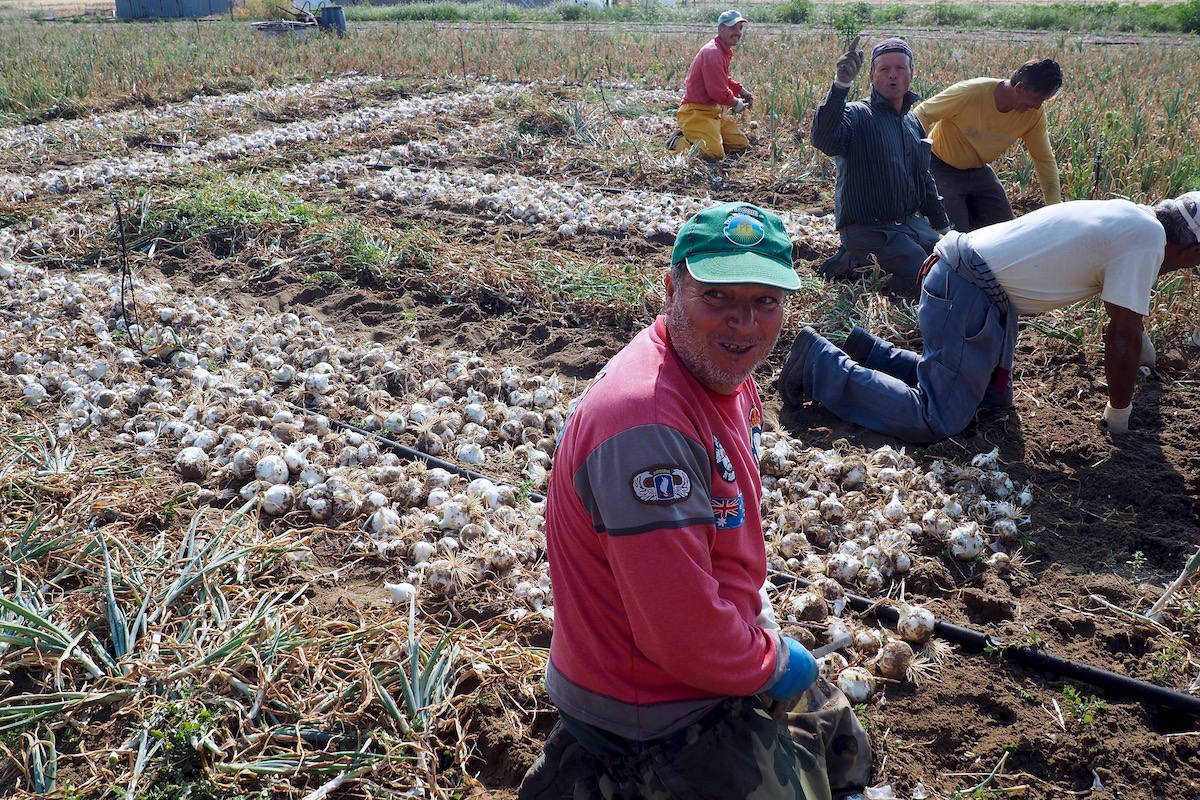 Eat!
You can't go to Italy and not eat pizza, but there's much more on the table in Margherita Di Savoia. We lived off pasta, fresh cherries, antipasti and plenty of locally grown onions, plus all of the seafood.
Some of my favourite restaurants included Bagni Haiti, which is on the beachfront and serves excellent Orecchiette (a local type of pasta) and seafood, and Ristorante Oasi Beach for chic decor and more delicious seafood. For that all-important pizza, we ate at Canneto Beach 2.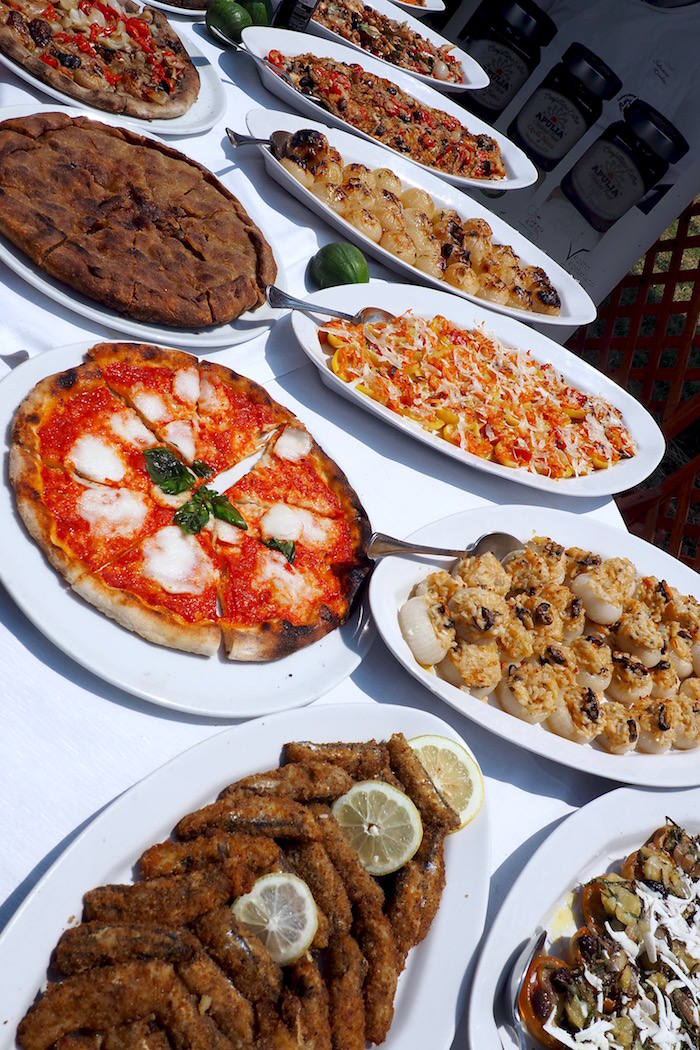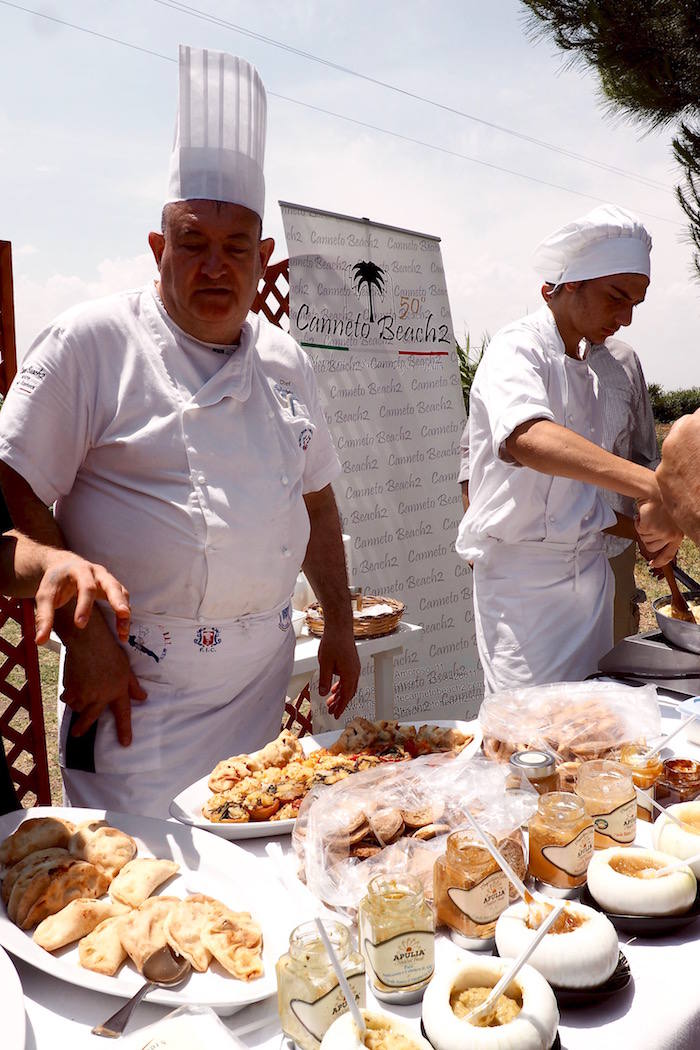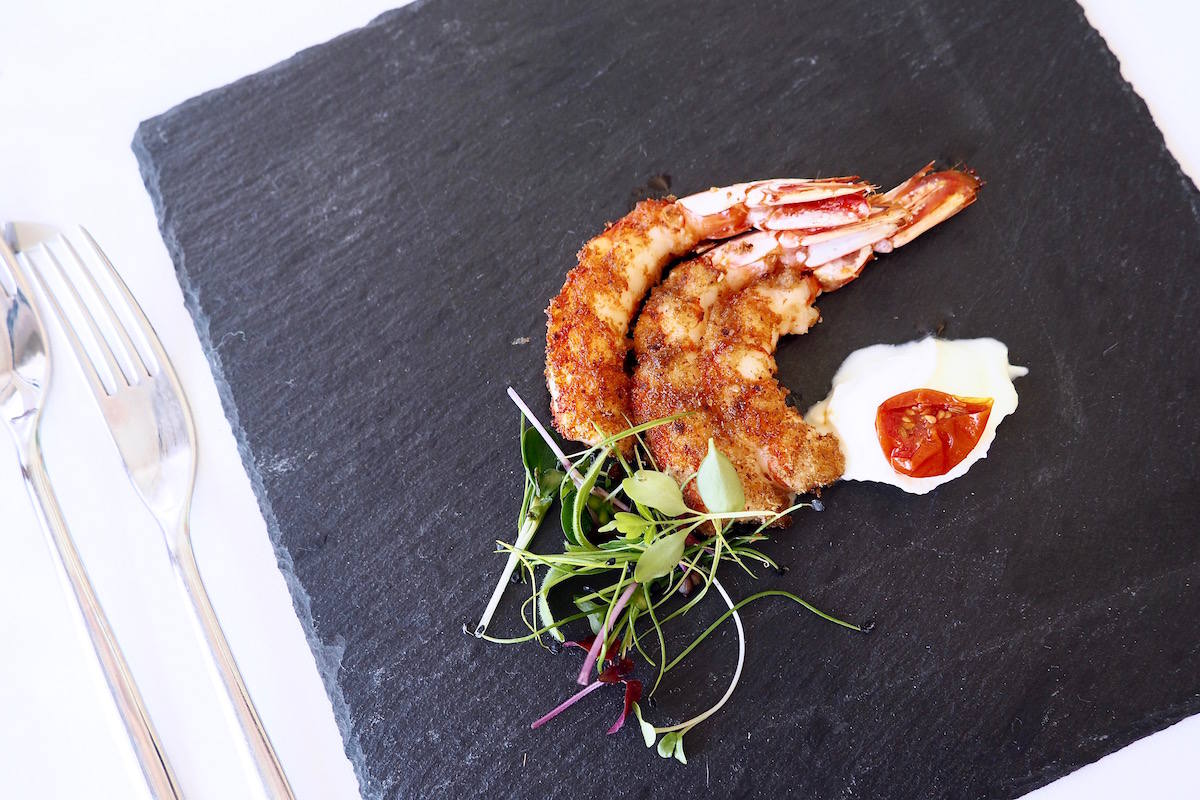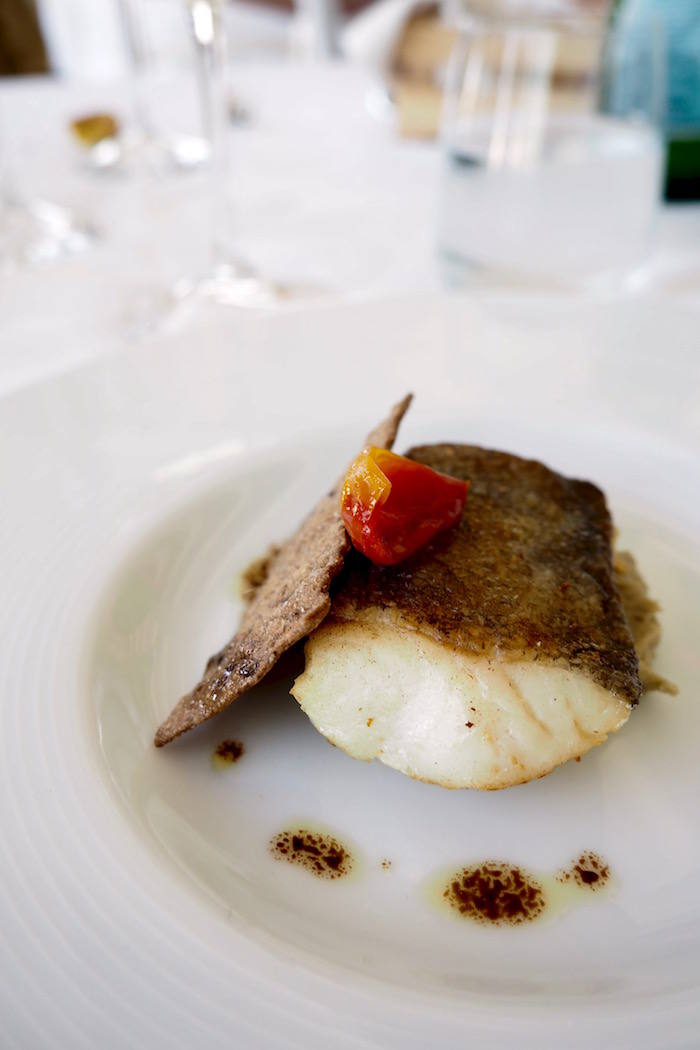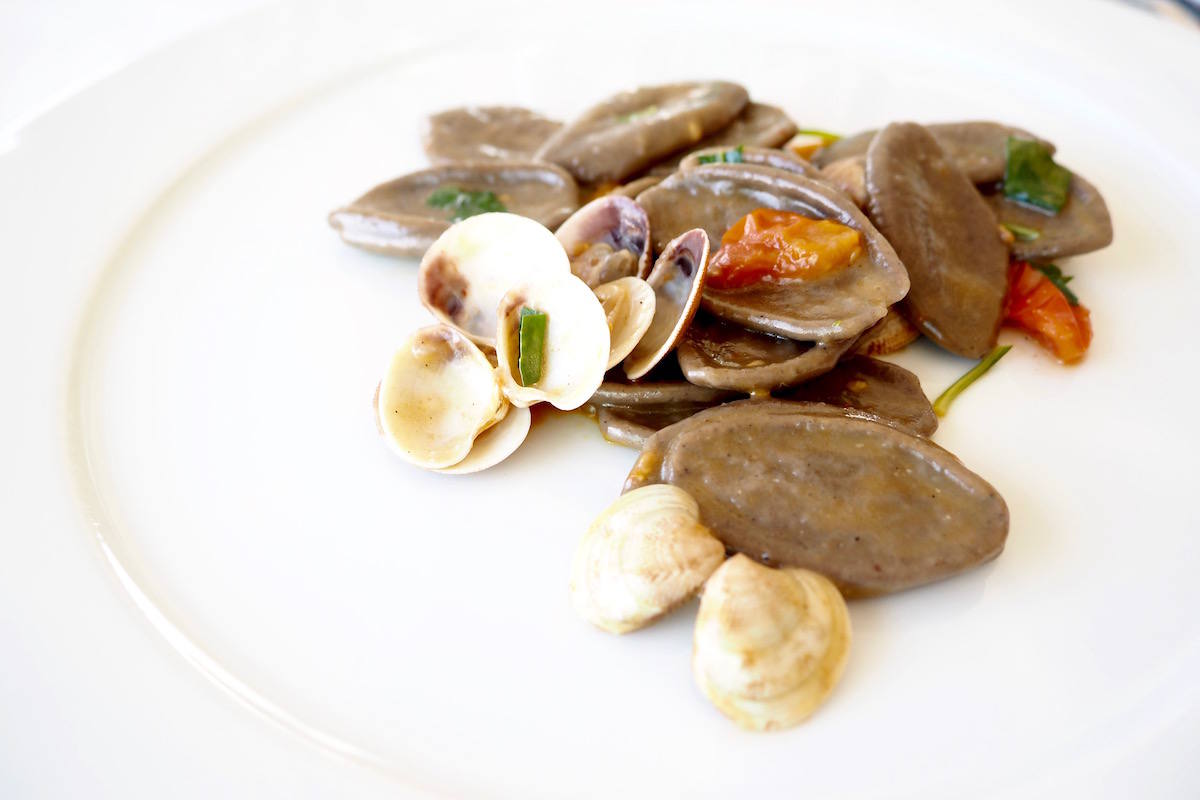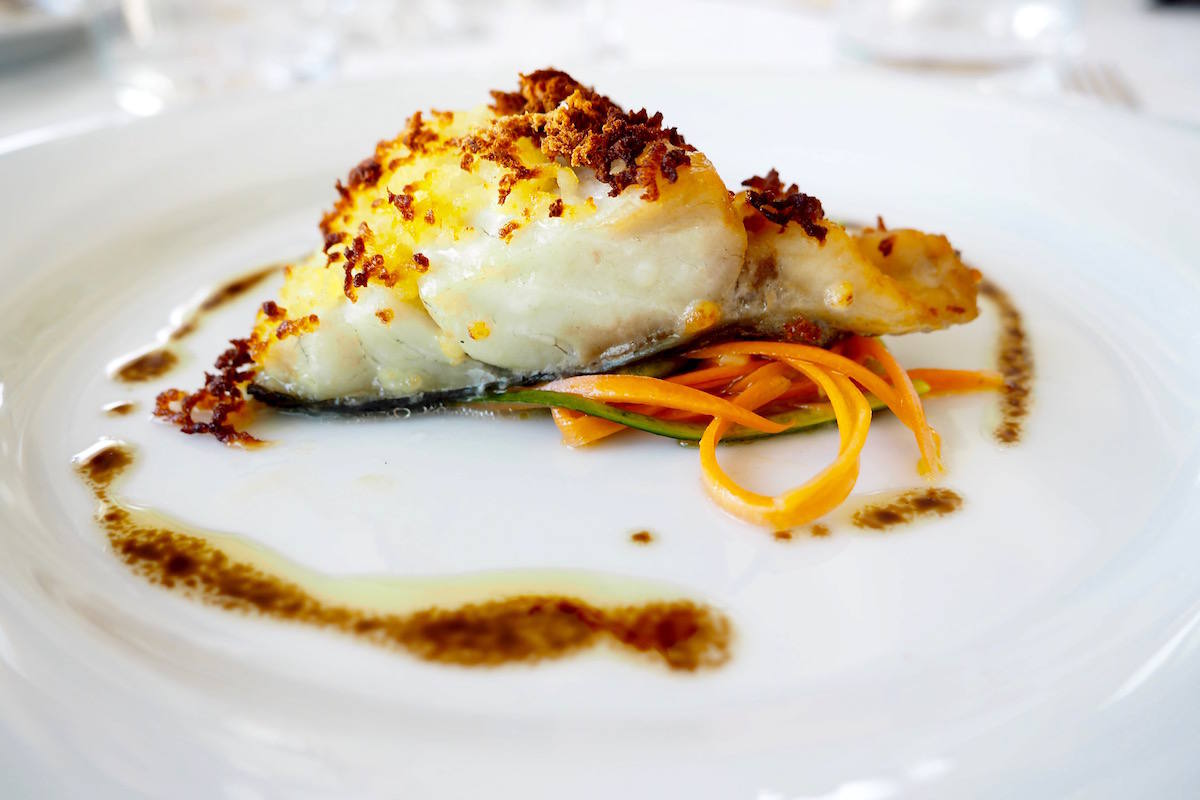 Places to see near Margherita Di Savoia
Castel del Monte
This XIII Century castle was built by Emperor Frederick II in Puglia, near Santa Maria del Monte (18 km from the city). It sits on a hill in the western chain of the Murge mountains 540 meters above sea level and is a listed UNESCO World Heritage Site. It's worth spending a few hours there, learning about the area's intriguing past.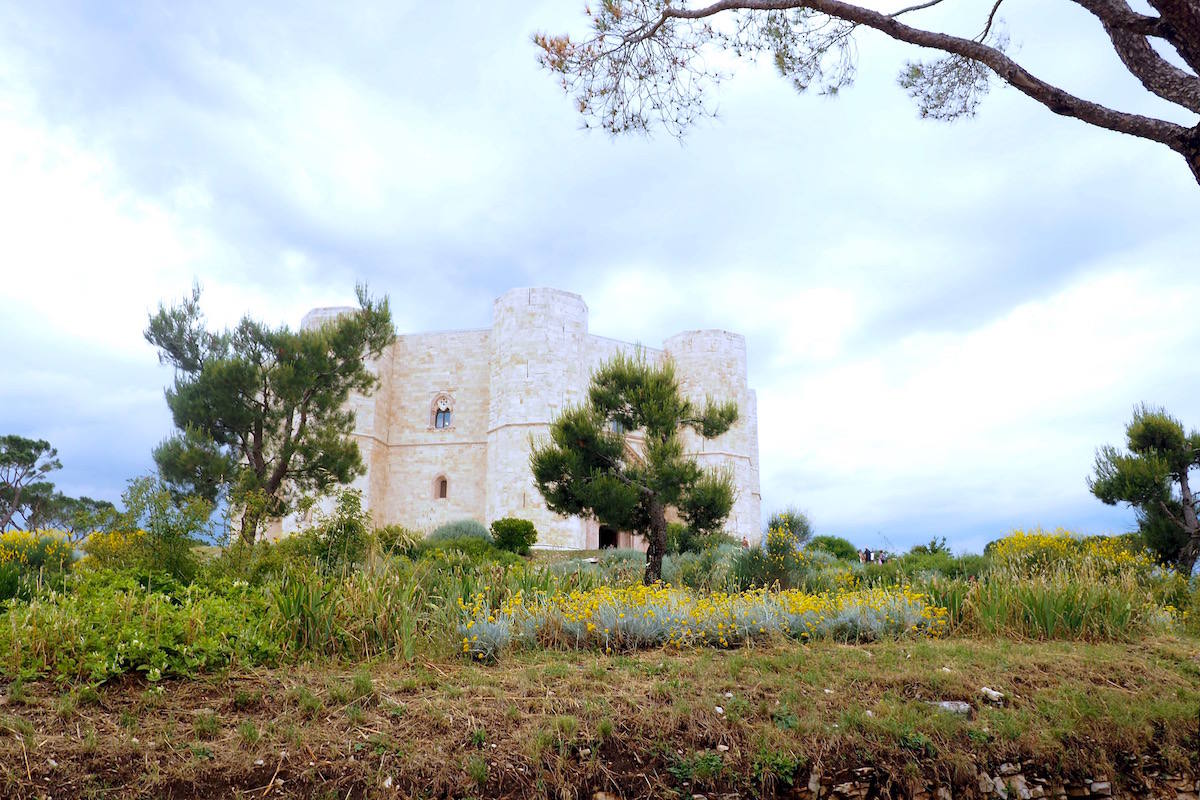 Spend a day in Barletta
Walking around this coastal city was probably one of my favourite things to do in Puglia. Aside from all of the historical monuments Barletta has, the quiet, colourful streets are an Instagrammer's dream and it's a wonderful place to get lost in. Read my guide to seeing the best of Barletta in one day for more inspiration.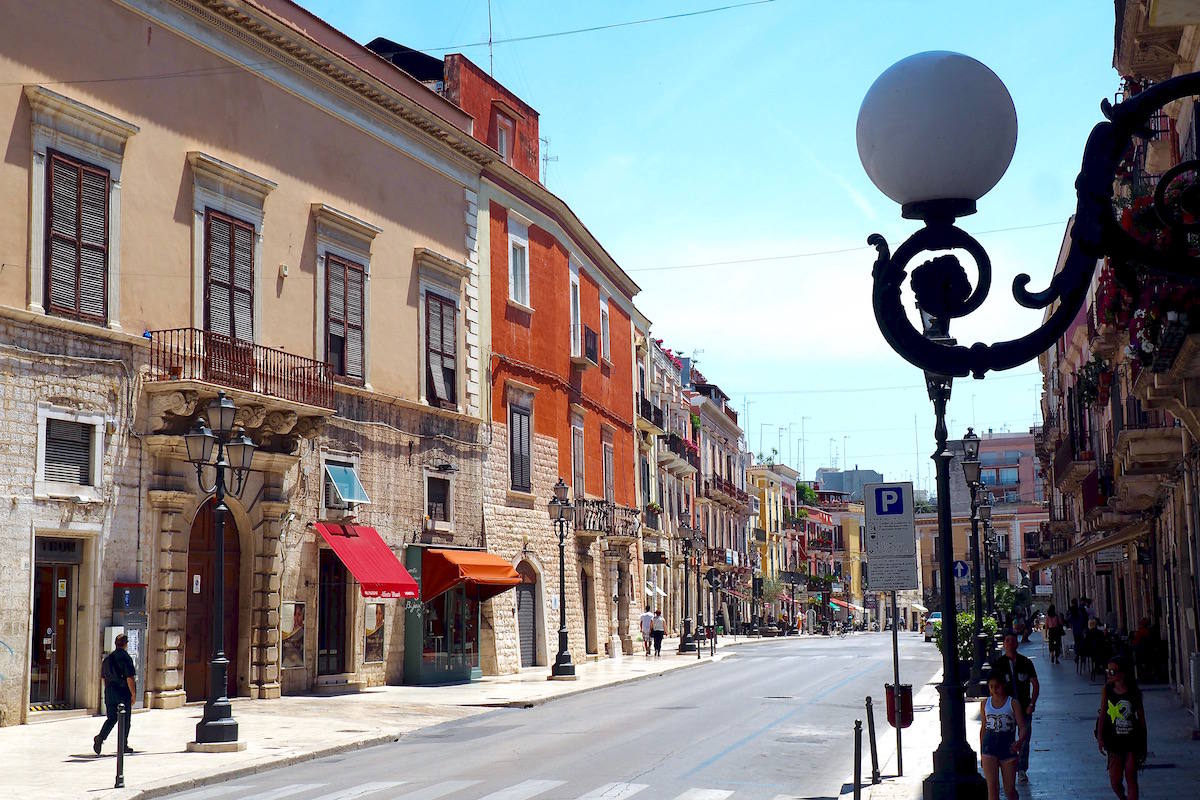 Where to stay in Margherita Di Savoia
I stayed at Hotel Belvedere, a pink-painted hotel that sits between those gorgeous salt flats and the beach. The free breakfast really set us up for the day and the owners are lovely.
Some of the other bloggers on my trip stayed at Cococabana Hotel Design which is the ultra-modern pick for those who want to be near the beach. It had a fabulous little rooftop for sundowners with a view.
You can find more hotels for every budget on booking.com.
How to get to Margherita Di Savoia, Puglia
I flew to Bari from London. From Bari Airport, it's about a forty minute drive to Margherita Di Savoia.
Check out Lonely Planet's regional guide for more information about Margherita Di Savoia and its surrounds.
All photographs were taken on my Olympus Pen E-PL7.
Pin this post to your travel inspo board!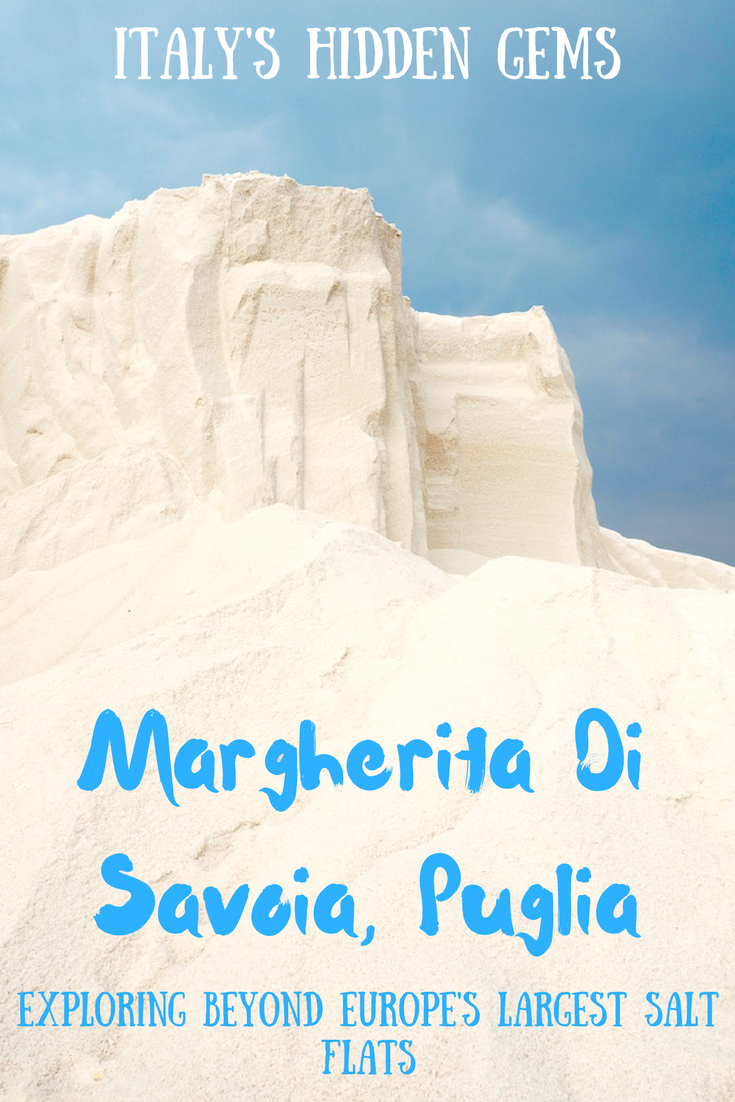 Please follow While I'm Young on Facebook, Instagram and Twitter from more travel guides and stories. You can also subscribe to make sure you never miss a post.