Barletta is one of those cities that doesn't feel like a city. In fact, spending a day in Barletta kind of feels like you've fallen down a rabbit hole in a carbonara-induced stupor and stepped back in time, to an era where old ladies in overalls lean over laundry-laden balconies surveying the sandstone, curving streets below; where vespas are the sole mode of transport and everyone paints their homes dreamy pastel shades. This little Italian town in the Puglia region of Southern Italy moves at an entirely different pace and you only need to spend a short time in Barletta to adapt to its vibe.
In simple terms, Barletta is one of the most Instagrammable places I've ever been. For some reason though, it's still relatively undiscovered among tourists.
Here's how I spent a perfect day in the historic coastal city of Barletta.
Start at the castle
Constructed by the Normans in the second half of the 12th century, Castello Svevo was transformed by various ruling families over the ages. Now, it's Barletta's main landmark and used for everything from weddings to concerts. The upper level has a great view of the Adriatic.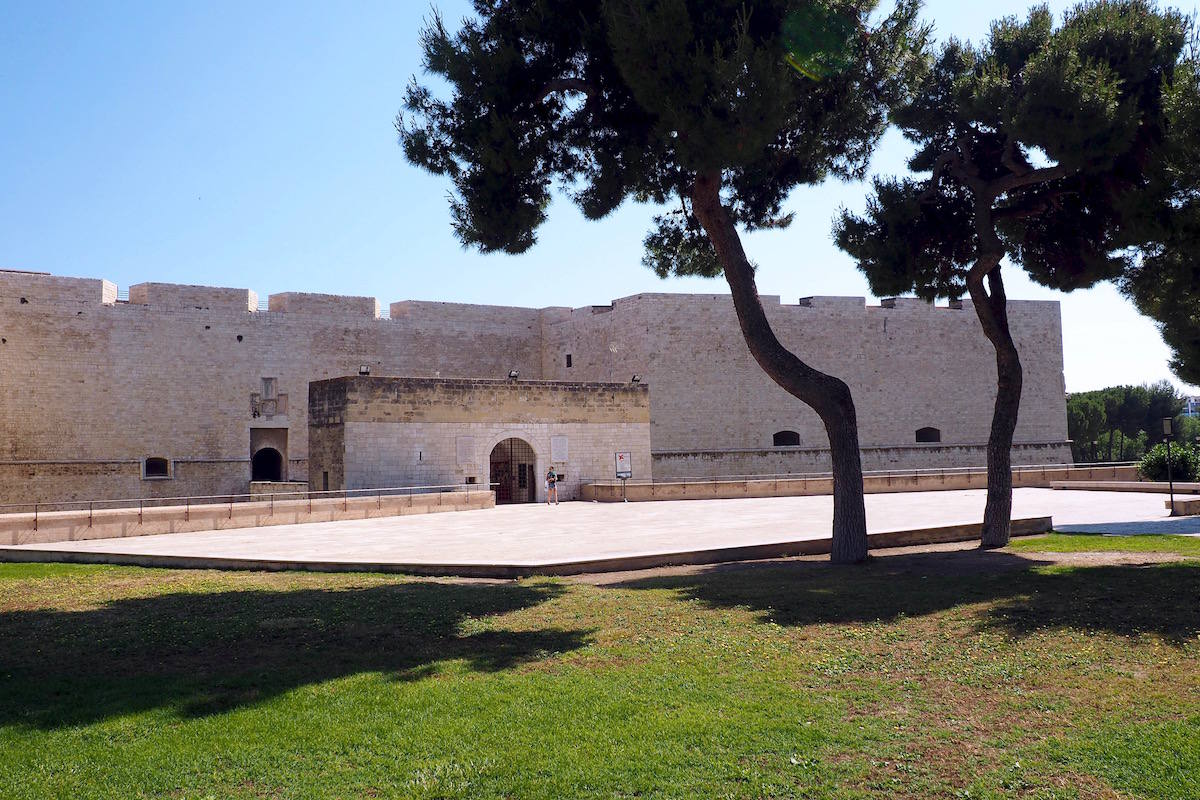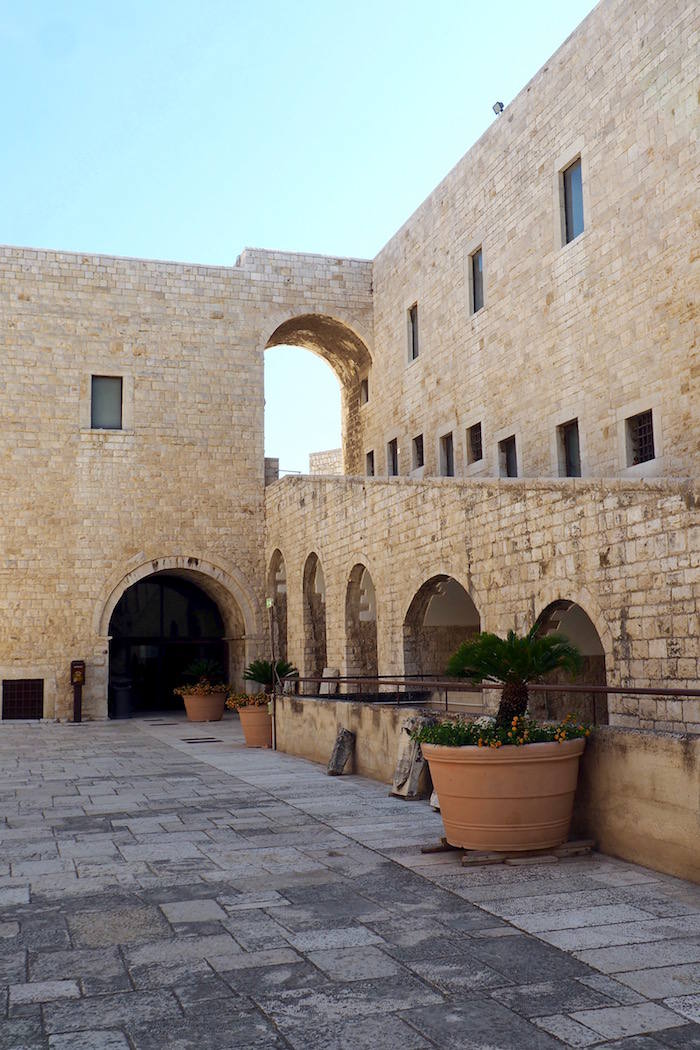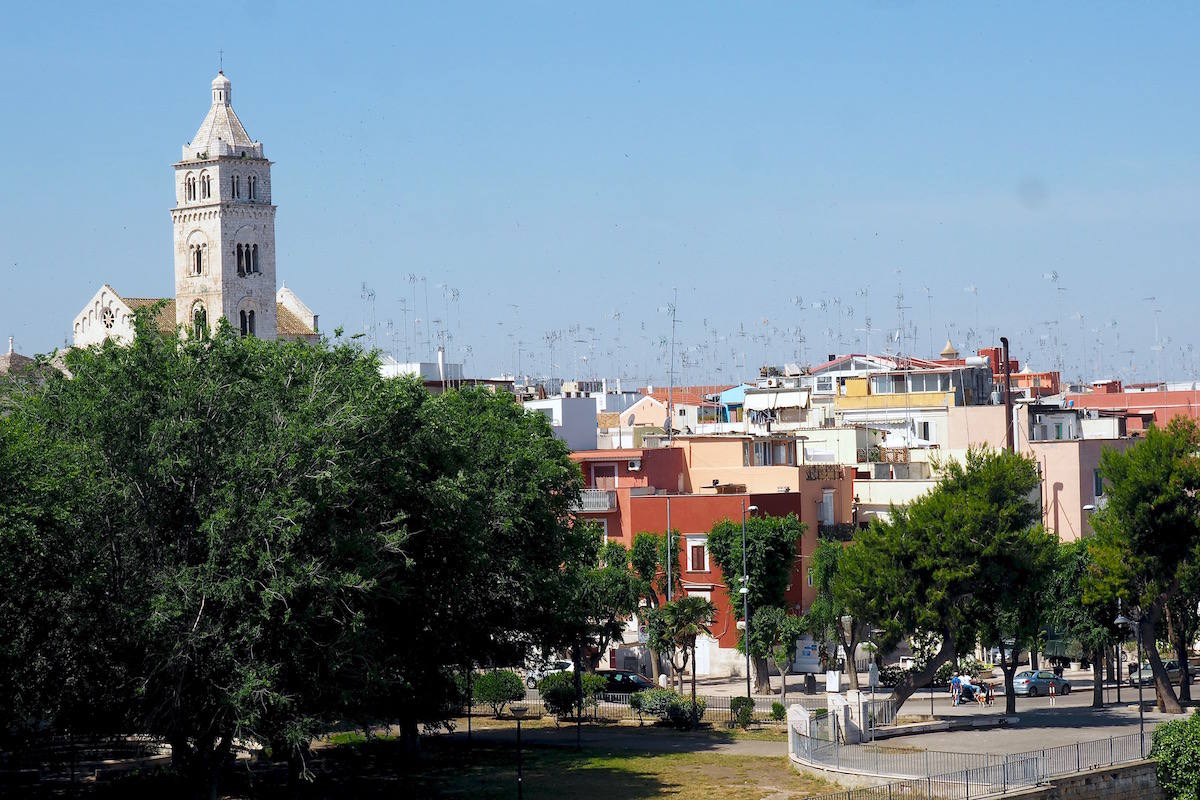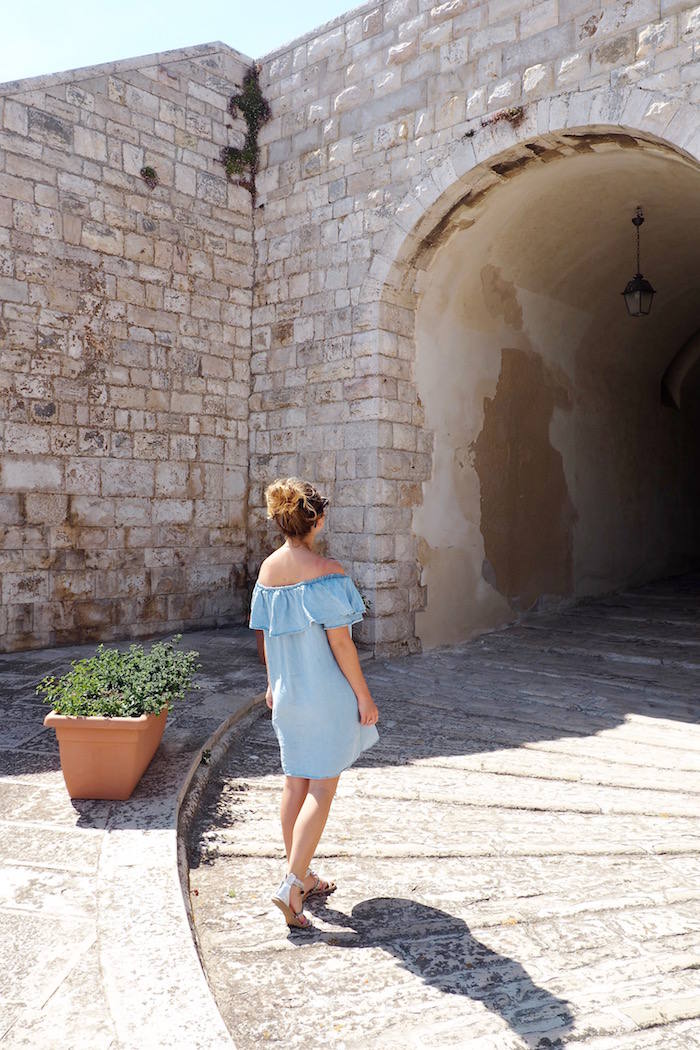 Inside the castle, we went down into the dungeons. There's a room with the coolest acoustics – I actually jumped back and clasped my hand over my mouth when I first spoke because I couldn't believe how much my voice was echoing. You can have meetings or conferences in this room, which frankly sounds super dramatic. That's one way to spice up a boring presentation, I guess.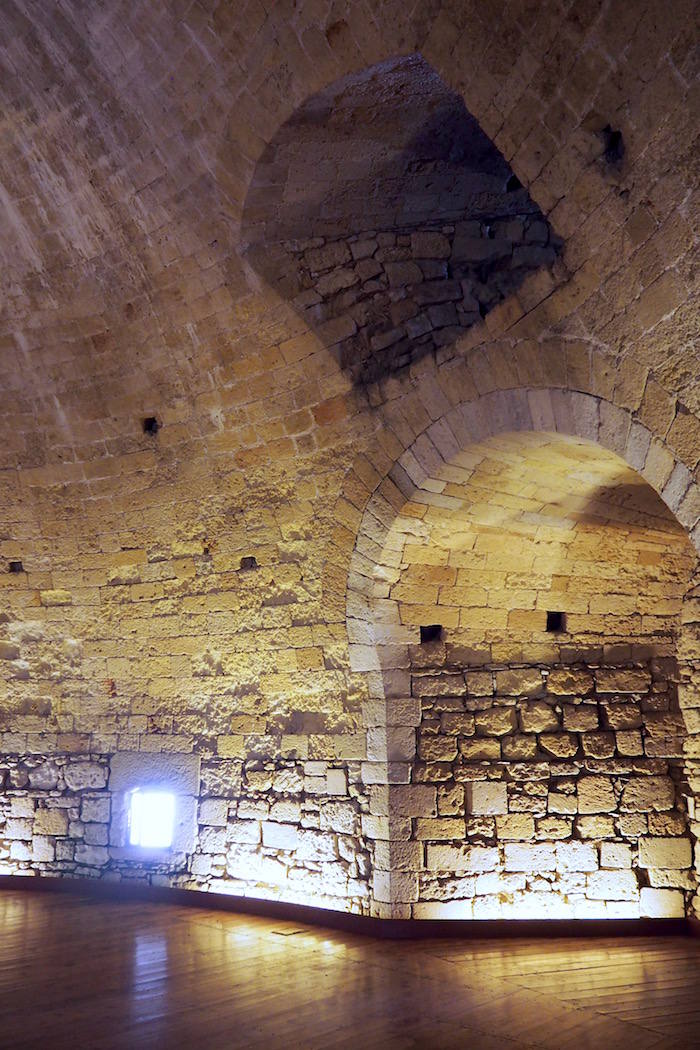 The bust of Frederick II is kept in the on-site Civic Museum.
Peep in to Teatro Comunale Giuseppe Curci
Dating back to 1819, this Neoclassical Pugliese building reeks of all things grand and arty. It's named after the most famous composer in Barletta. We dipped in for a look around – try and catch a show here if you can!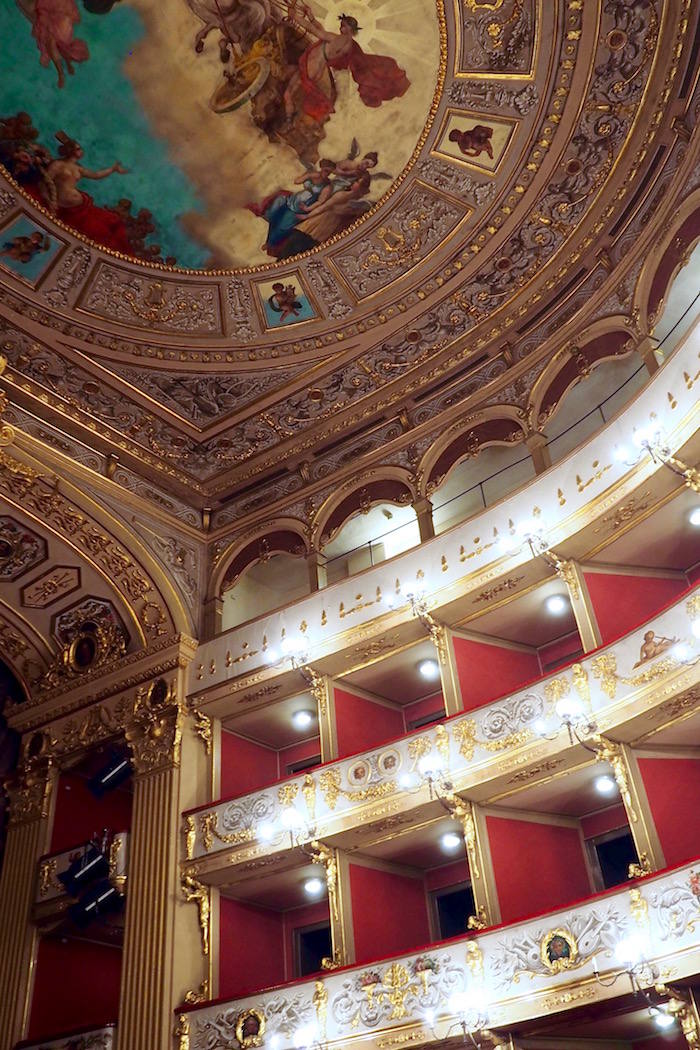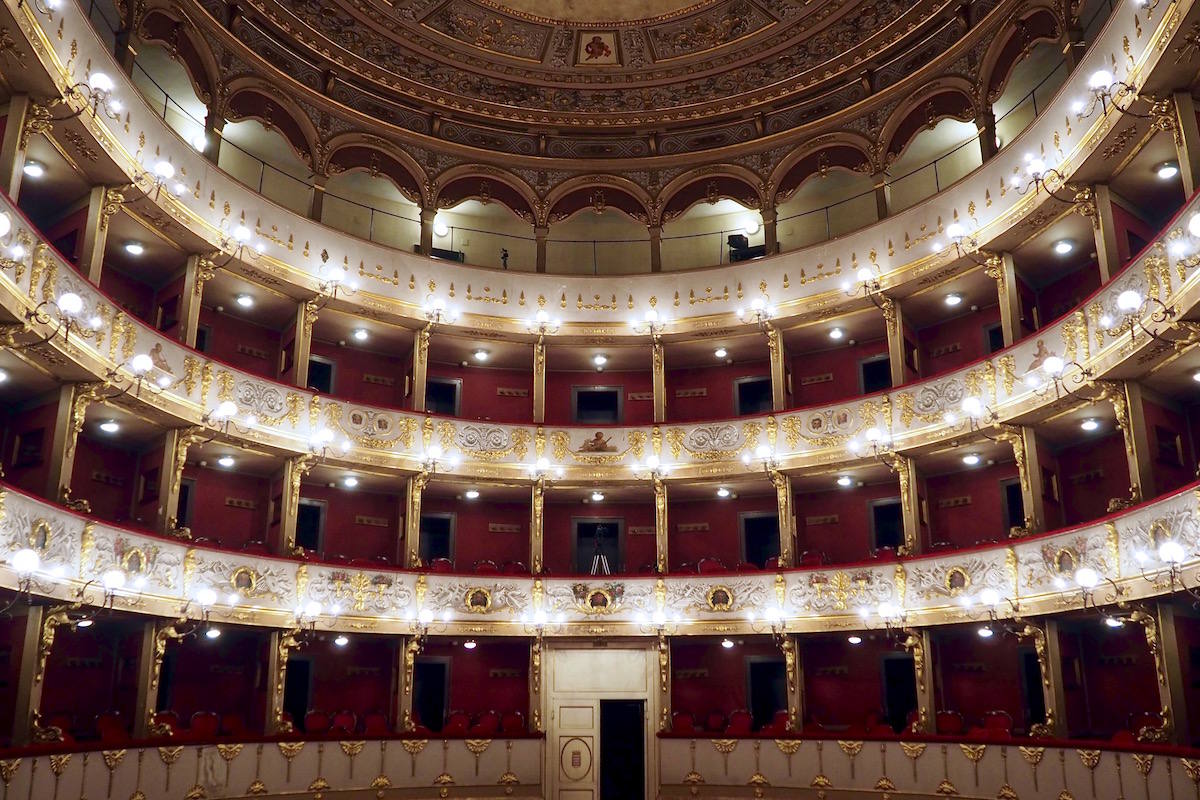 See some art at Palazzo Della Marra
Once the residence of noble families in Barletta, this elegant building is now the home of the De Nittis Art Gallery, with works by the famous impressionist painter.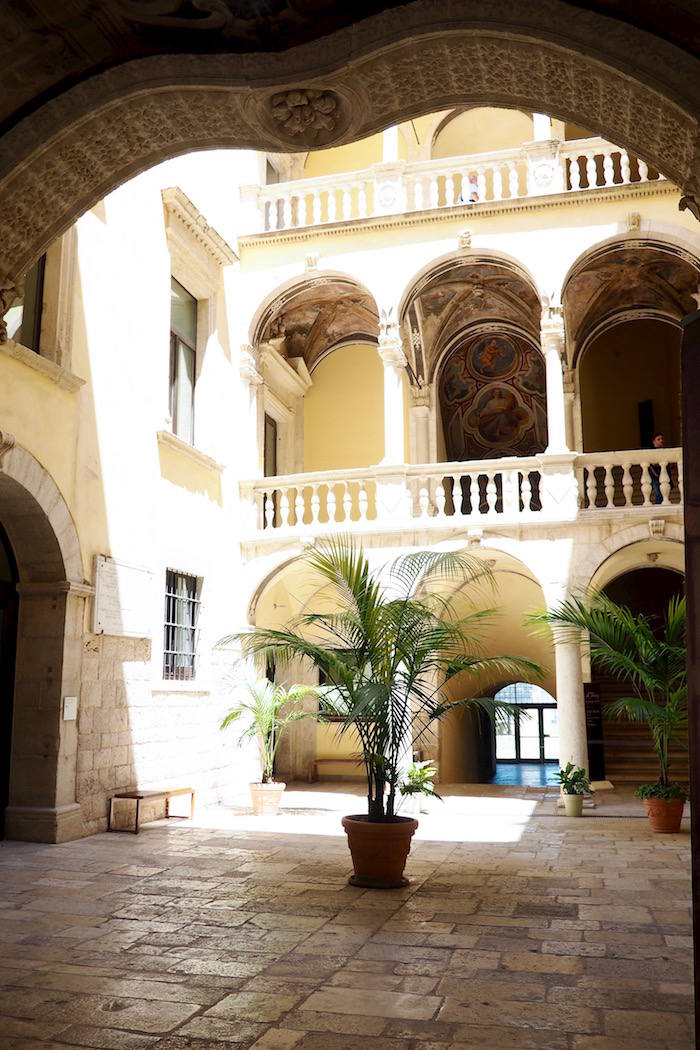 Eat Italian food at an Irish bar?
I'm sure there are more authentic Italian eateries in Barletta, but we ate at an Irish bar that could have been lifted straight from Temple Bar in Dublin. Luckily, they still did excellent Italian food. We could barely finish this huge antipasti, so imagine our surprise when the MAIN course was plopped down in front of us! Still, there's always room for pasta…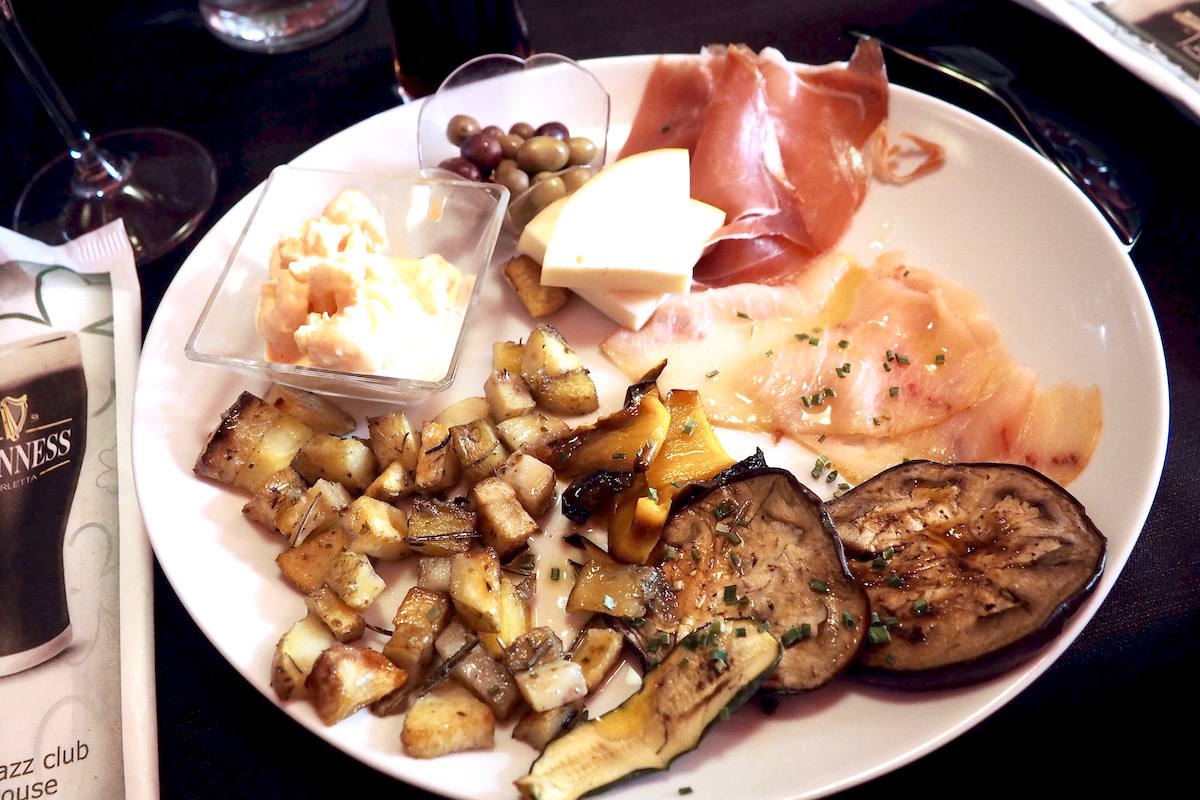 Some local foods you can enjoy in Barletta are cheeses, sausages and seasonal fruit. And of course pasta, but in particular orecchiette and braciolette, which are local to the Puglia region. Wine lovers should sample Rosso Barletta, and those with a sweet tooth ( I feel ya) will love cartellate – thin cakes with honey.
Get lost in the old part of the city
Ok, I totally saved the best for last. We spent the afternoon roaming Barletta's picturesque streets and I'm so in love with the snaps I got! I'll just dump them here, and if these aren't enough to make you want to visit, you probably don't deserve a passport…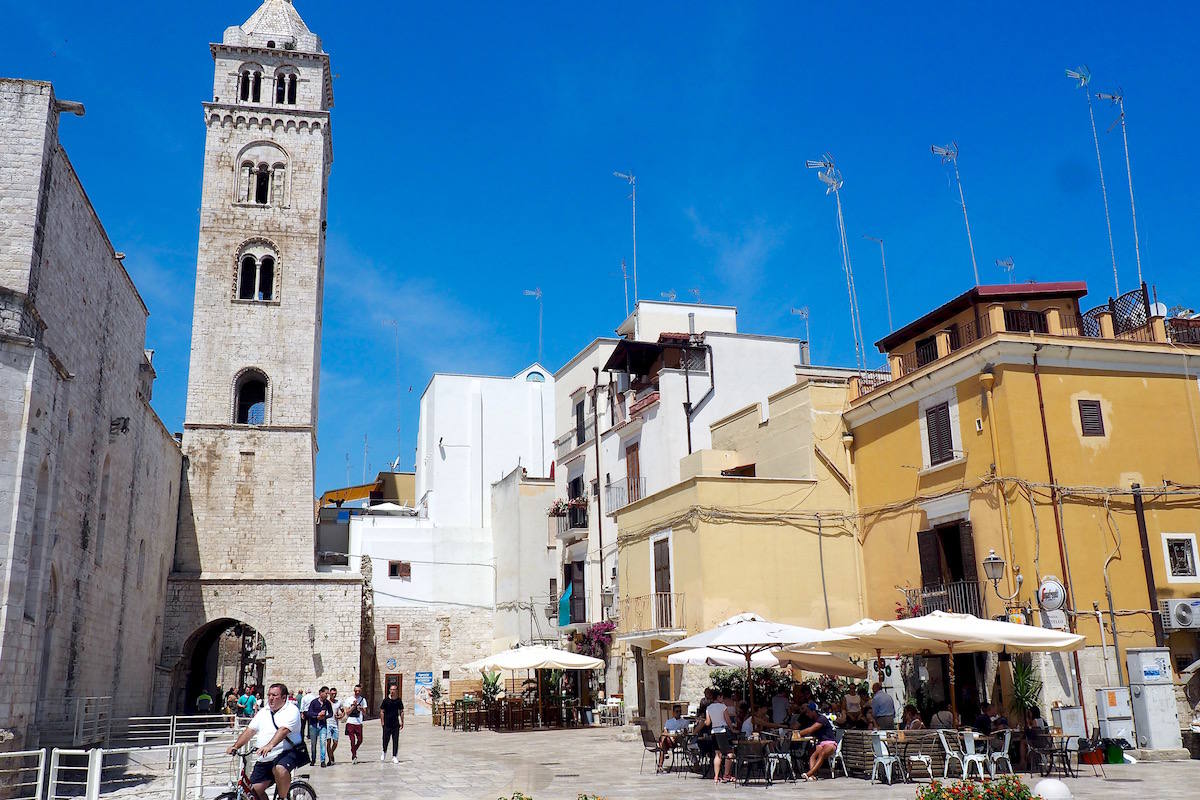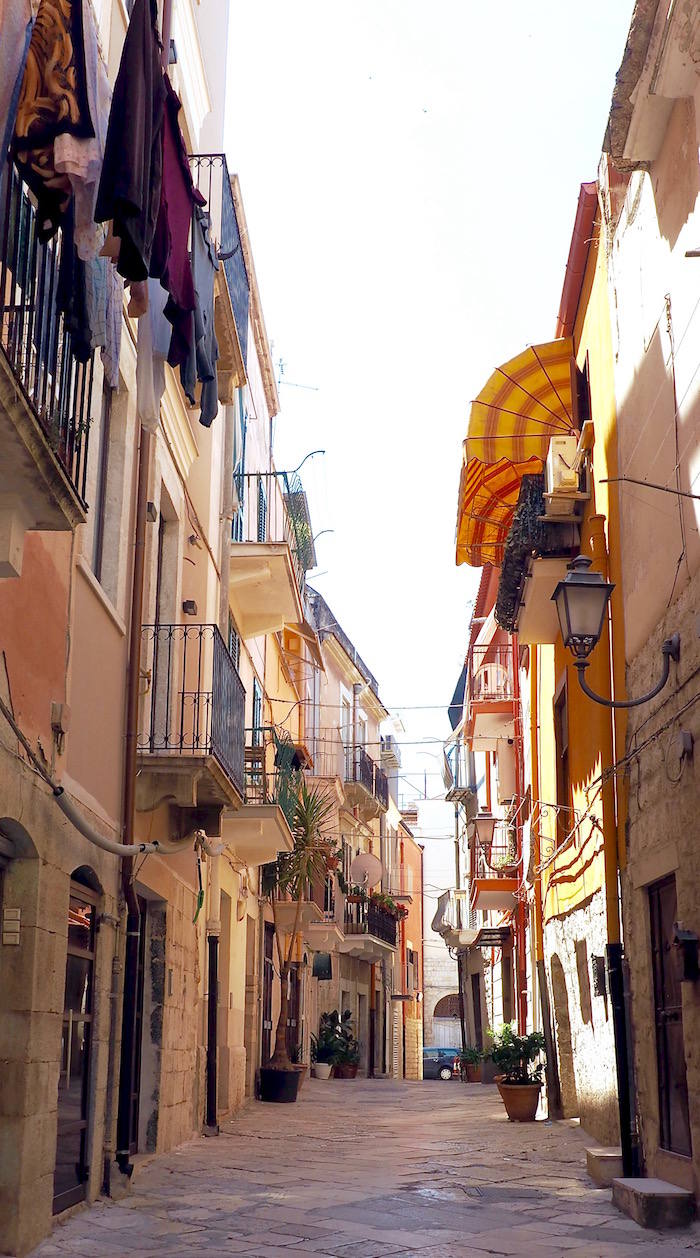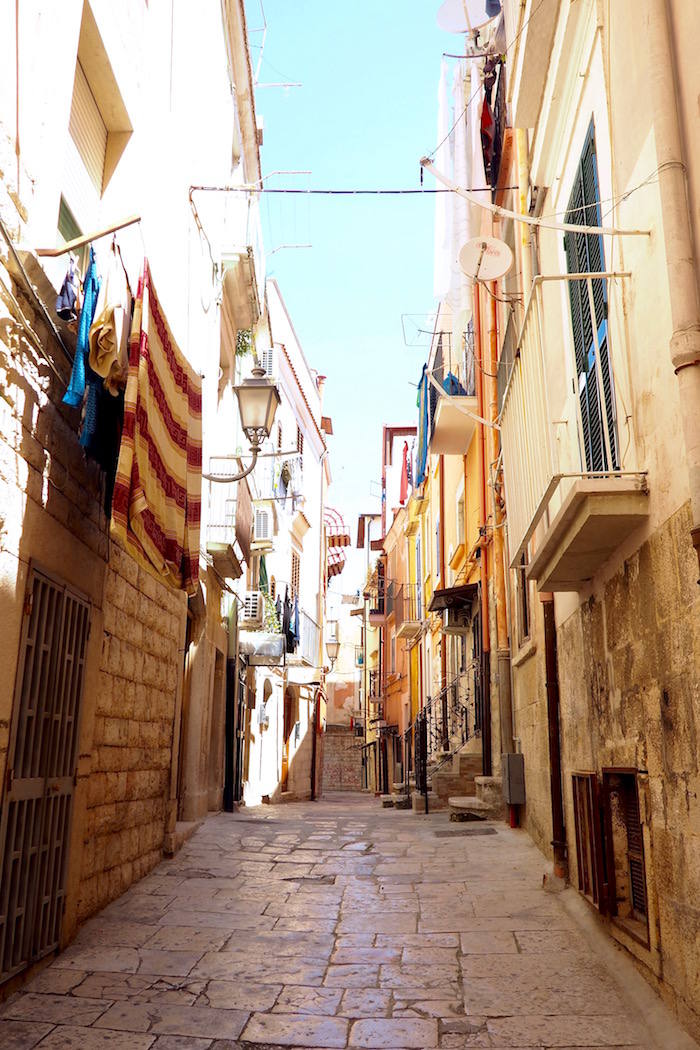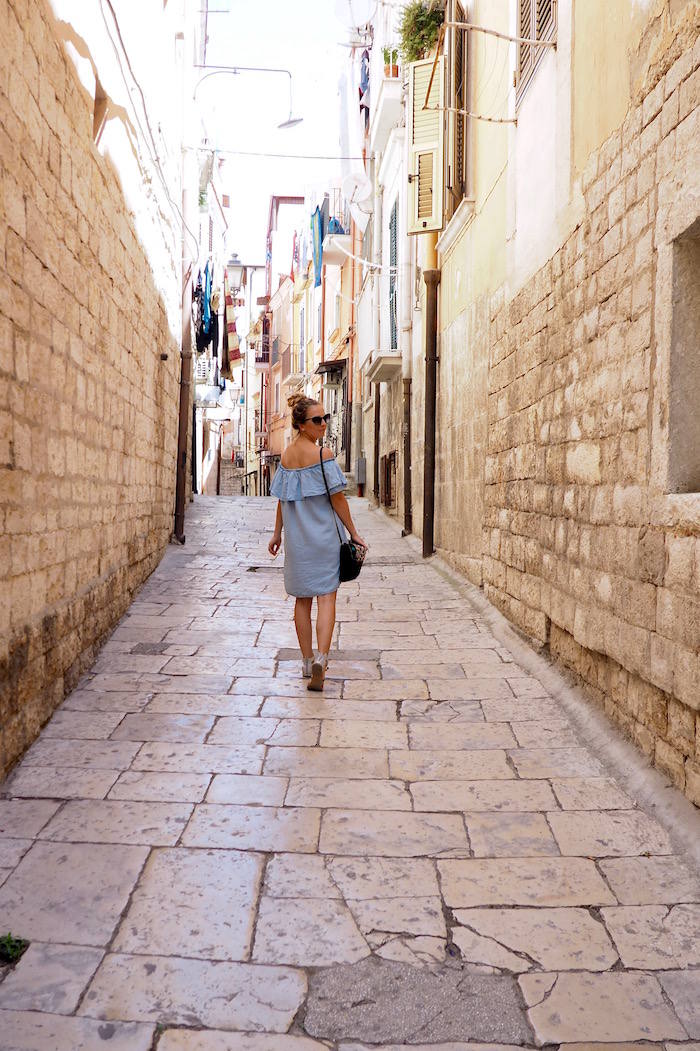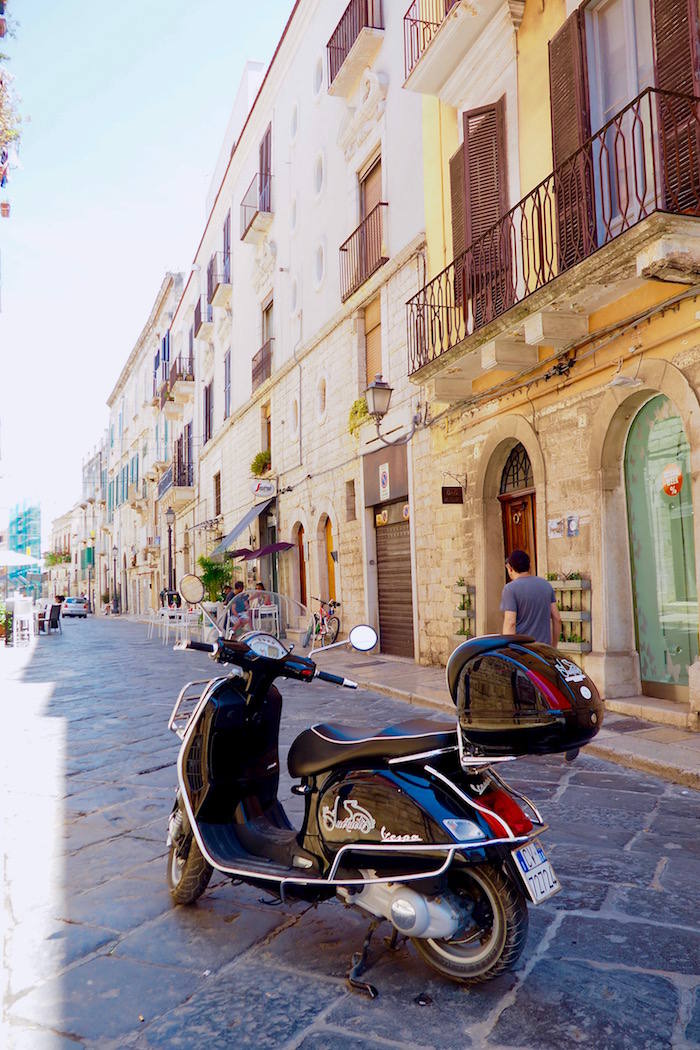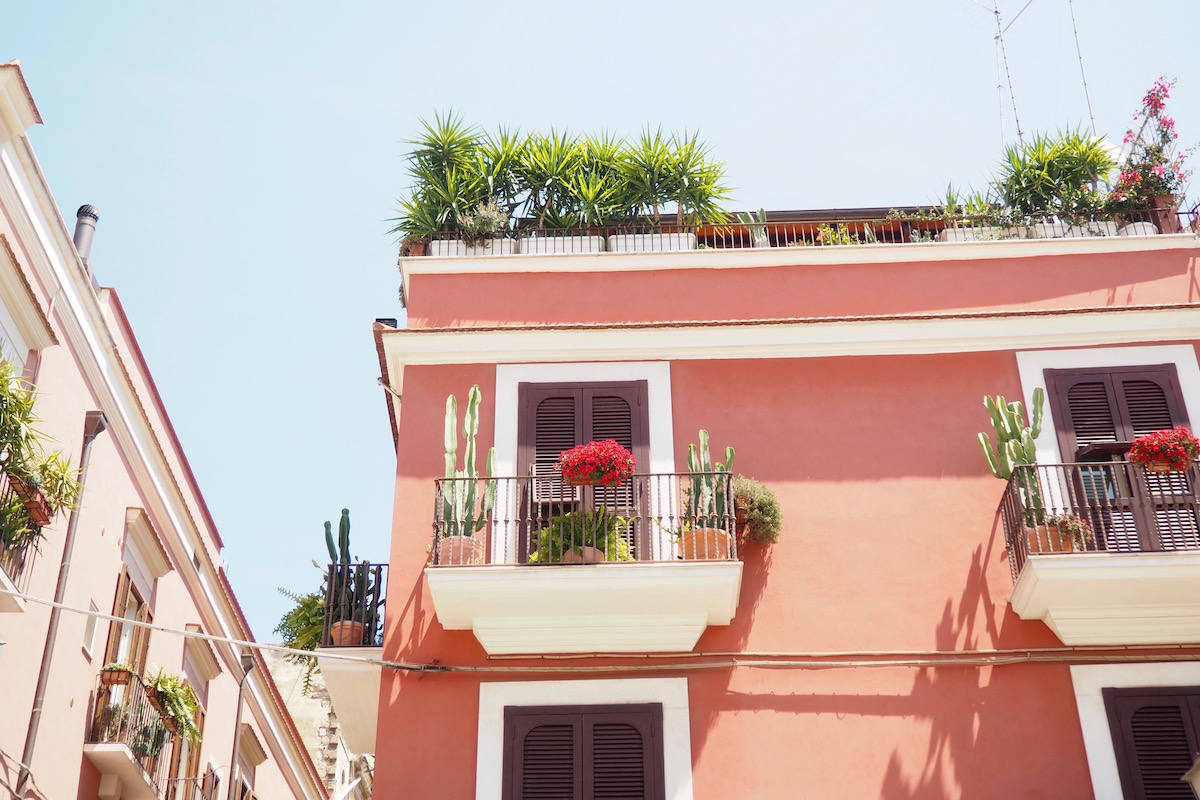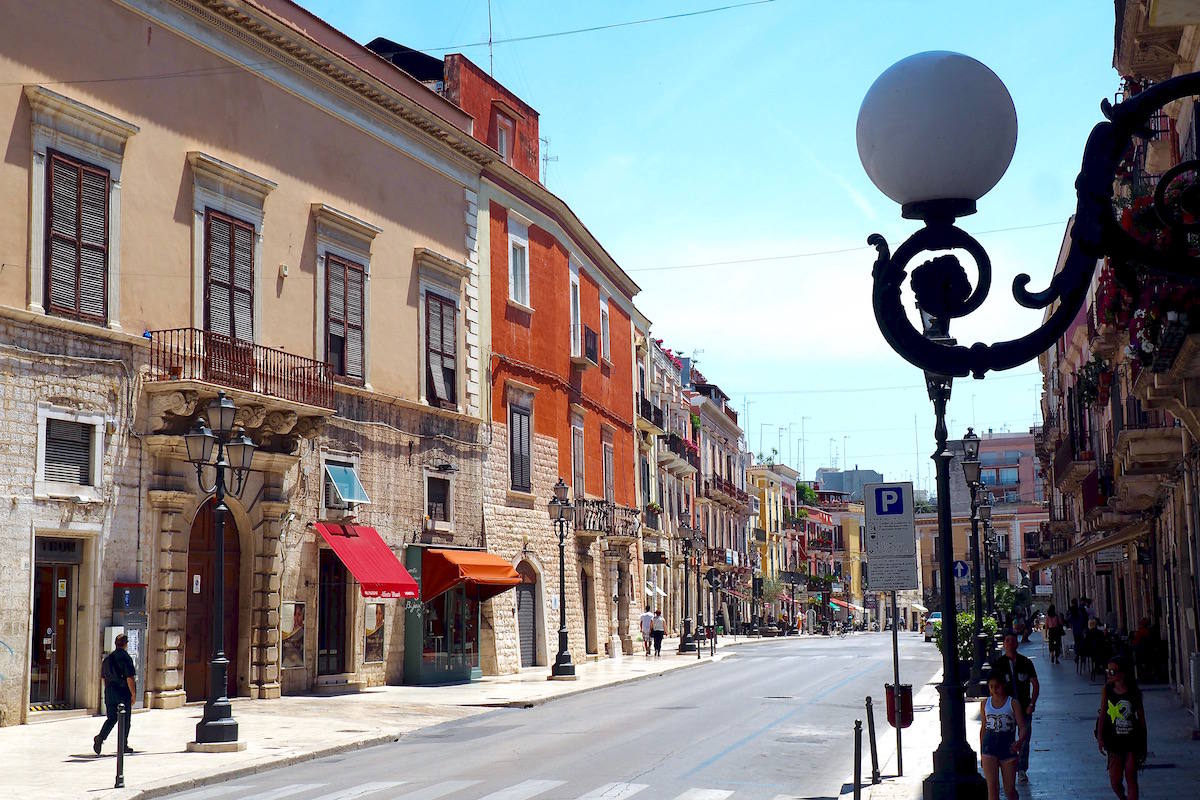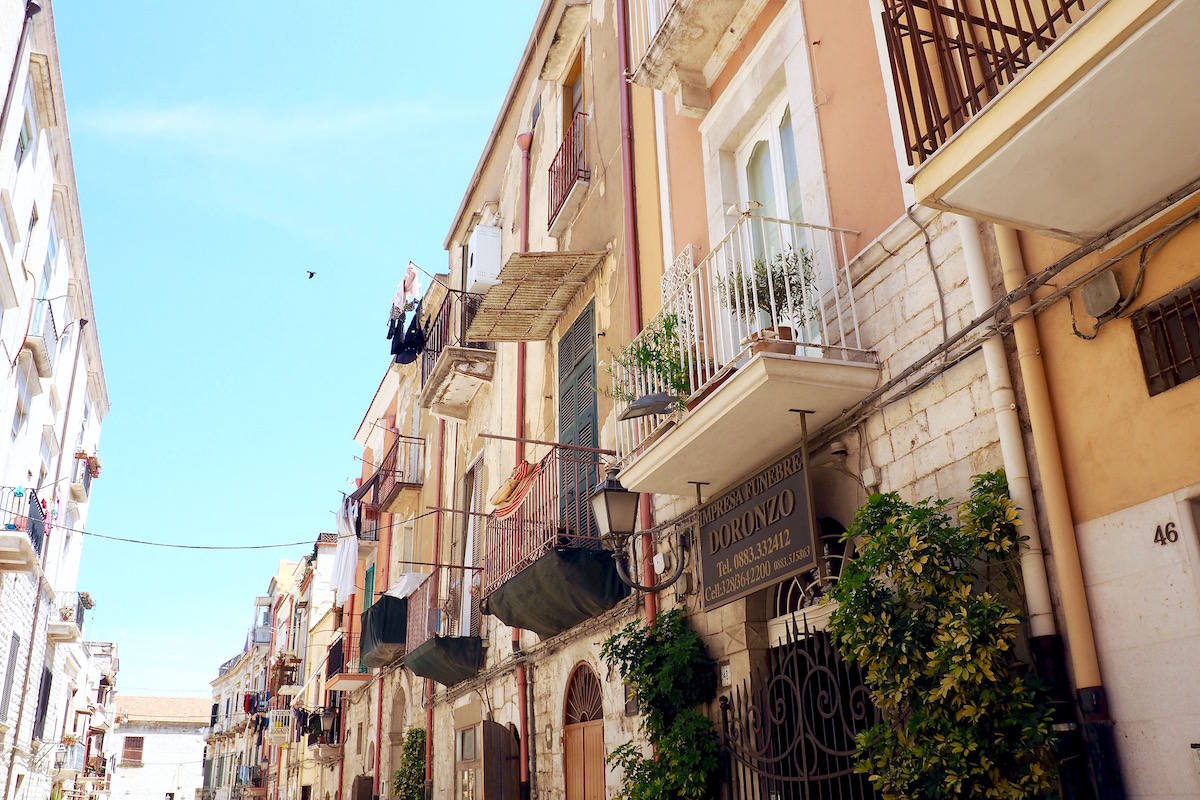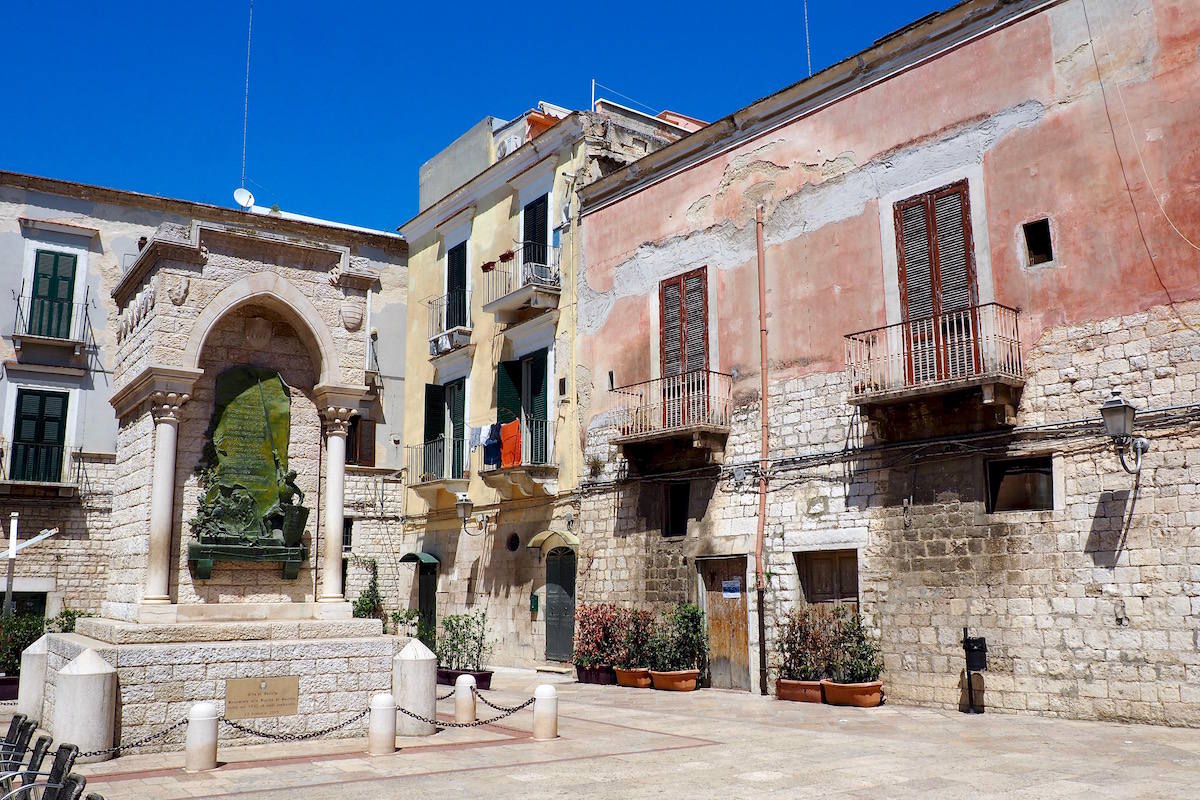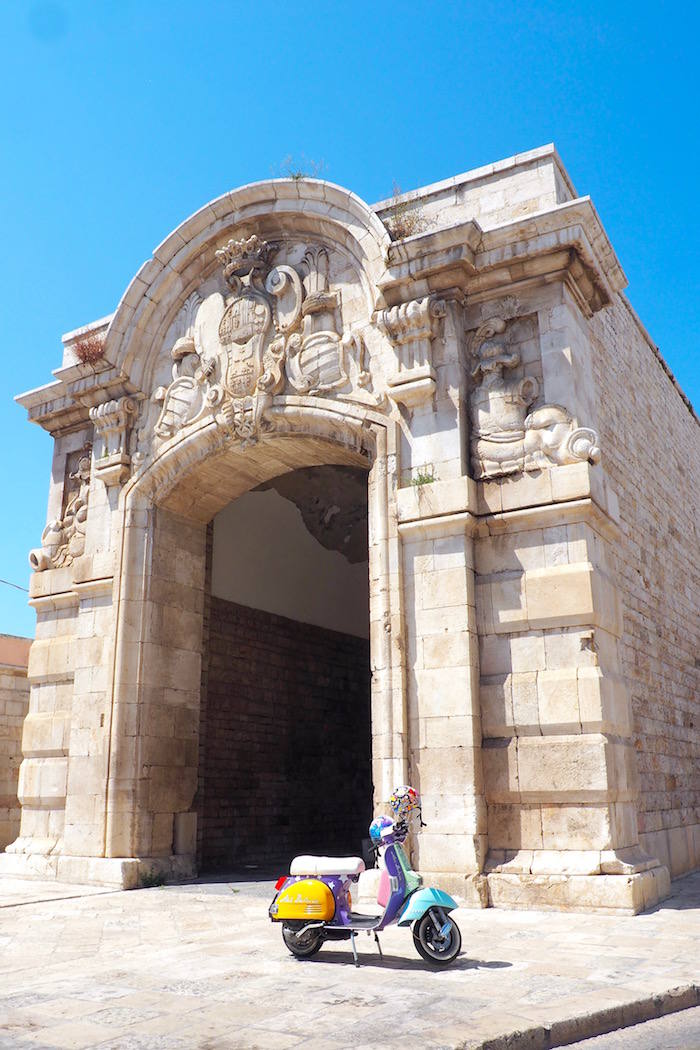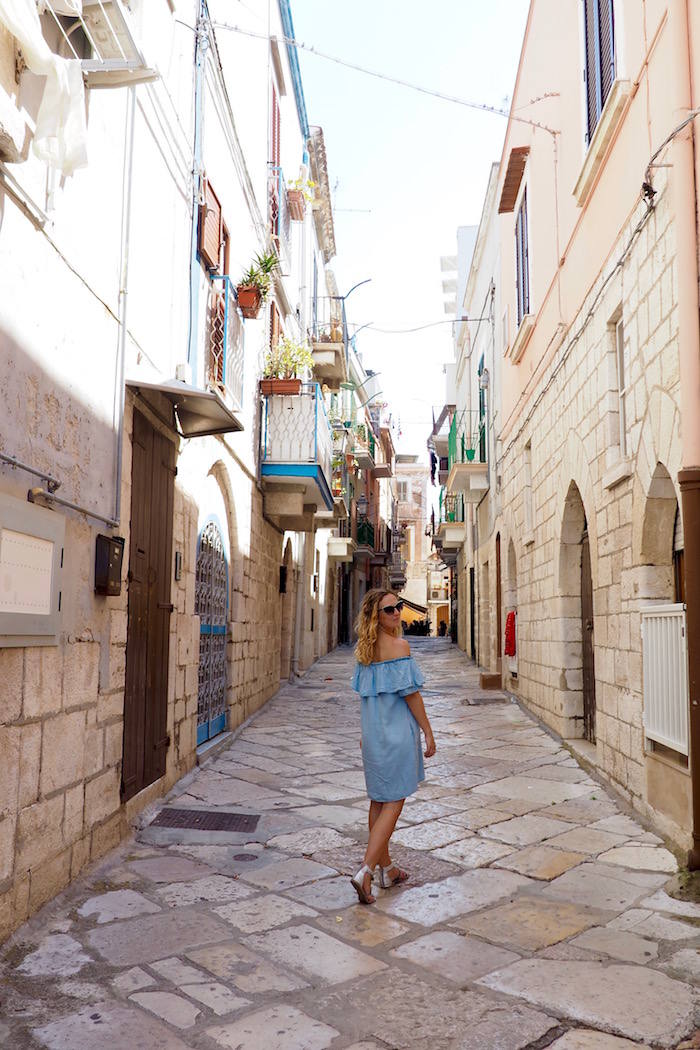 Shop the look
Other things to see in Barletta
The Colossus of Barletta Statue – aka 'Heraclius' or 'Are'. This huge bronze statue dates back to Byzantine times.
Porta Marina – an ancient gate used in the city's civil defence system which still stands in Piazza Marina.
Canne della Battaglia Site – the scene of a famous ancient military clash with rich archeological ruins.
Basilica del Santo Sepolcro – a beautiful church at the intersection of Via Adriatica and Via Traiana.
Chiesa della Madonna del Carmine – also called 'Santa Maria in Ripa' because of its proximity to the sea.
Cattedrale Santa Maria Maggiore – a cathedral from the 12th Century with architecture from several eras.
Chiesa di S. Andrea – a church on Via Sant'Andrea.
Chiesa di S. Maria dei Suffragi delle Anime del Purgatorio – a church built in 1721 with Baroque architecture.
Basilica di S. Domenico – a church with famous paintings.
Cantina della Sfida – a Medieval inn on the ground floor of a stunning 15th Century palace.
The beach – the city is surrounded by beaches!
Useful information for visiting Barletta
Where to stay
You can find all of the best hotels in Barletta for every budget on booking.com.
When to go
My visit was in June and while it got hot during the day, I found it to be a perfect time to visit Barletta. In July, there's a the famous festival called "Disfida di Barletta" (a festival commemorating a fight between Italian and French knights), with costume parades and local food markets.
Getting there
We flew in to Bari Airport and stayed in Margherita Di Savoia, which is under an hour's drive from Barletta. From Bari, you can get the train directly to Barletta. It takes about 30 minutes.
Check out Lonely Planet's regional guide for more information about Barletta and its surrounds.
It's little wonder that the charming port town of Barletta was recognised as an Apulian City of Art in 2005. Its enchanting streets, historic architecture and delightfully whimsical atmosphere are well worth experiencing for yourself – even if just for some awe-inspiring Instagram photos!
Had you ever heard of Barletta, and do you want to go? What parts of Italian culture do you love most? Let me know in the comments!
All photographs were taken on my Olympus Pen E-PL7.
Please follow While I'm Young on Facebook, Instagram and Twitter from more travel guides and stories. You can also subscribe to make sure you never miss a post.
Pin this post to your travel inspiration board!