How to meet people in Dubai
Hello there. I feel like it's time for an update on Dubai life! Are you still interested? Last time I wrote about how I'm settling in, it was all a bit woe is me. I was struggling with spending most of my time alone and wondering how to make friends in Dubai.
Since then, I've barely been in my little apartment. I'm now officially on the Dubai social scene and it's all thanks to the wonder that is social media and the openness of strangers who have found themselves in the UAE too.
Here's a little look at what Dubai life looks like when you commit to making the most of it.
Sundays at Atlantis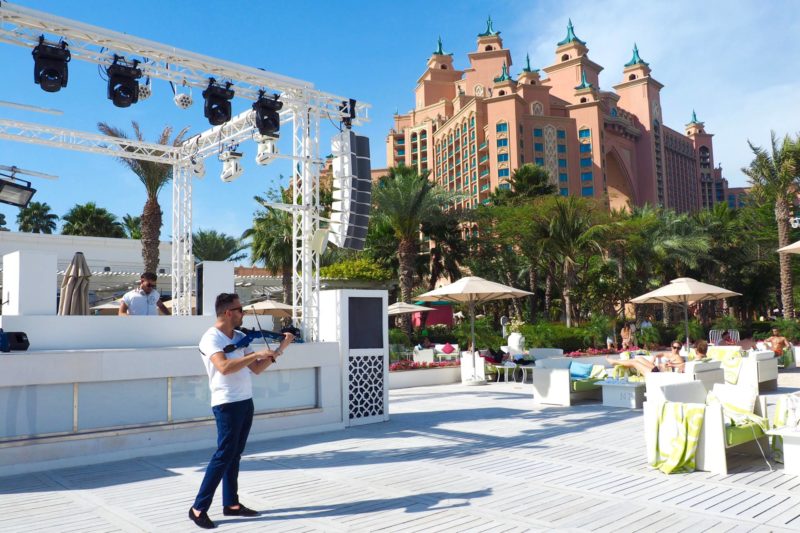 I'd been dying to go to Atlantis The Palm and on Easter Sunday I finally got the chance to see that iconic arch with my Isle of Man friend. We arrived too late for brunch so instead sat at the bar watching all the beautiful people totter about in their heels while we milked weird guys for drinks. Don't judge – a girl's gotta stay hydrated and at around a tenner for the cheapest bevvie on the list, we had to get creative.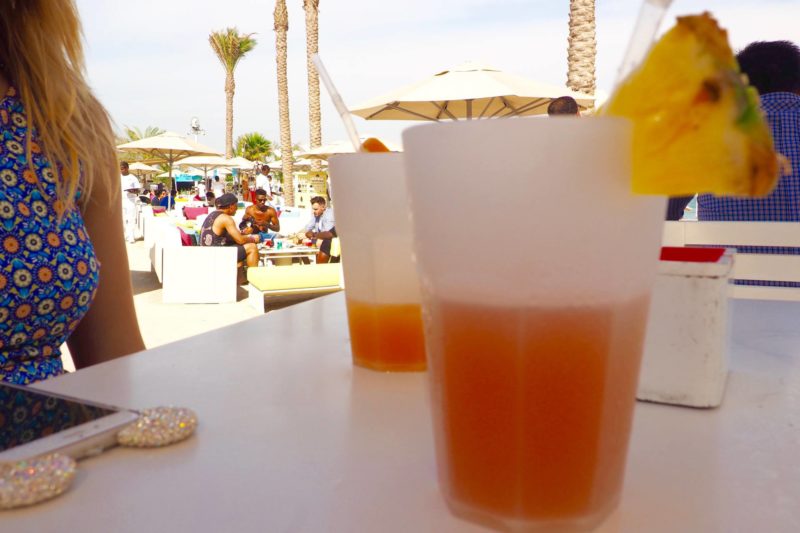 It all went a bit messy and the night ended with us pretending to be a couple celebrating our second anniversary for free cheesecake. The bar wasn't advertising celebratory cheesecake or anything, we just figured they'd give us some and they did. We got balloons and one of those big sparklers too.
Yes, in a country where homosexuality is illegal. Someone send us home.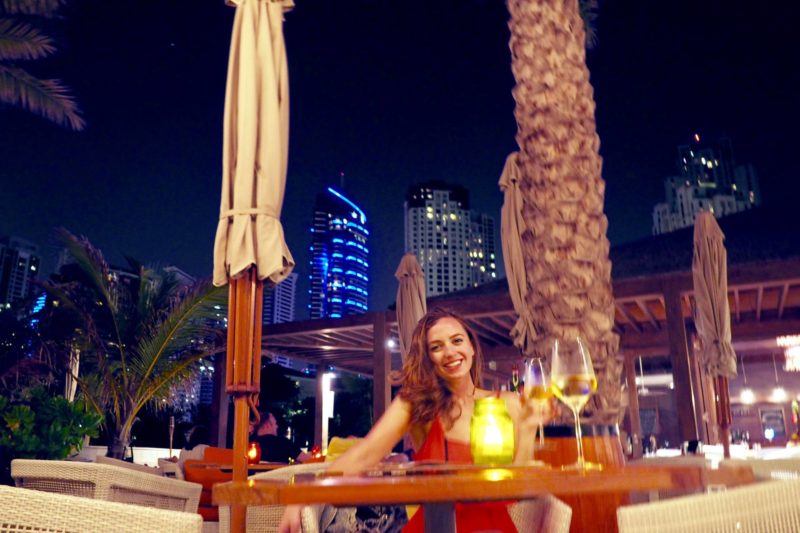 A Latin Ladies Night
I joined a Brits in Dubai Facebook group before I moved out here, and I can already tell it's the best thing I could have done. The real benefit was that I got chatting to a girl who runs meet-ups for other expats, and she invited me to a Ladies Night she was hosting at Toro Toro in The Grosvenor. It's in the Marina, not too far from my house so I got myself ready and stomped along the road to the hotel. I regretted the decision to walk after about 2 minutes – it's really starting to heat up now!
One of the strange things about Dubai is that they ban you from being drunk in public, make you buy an alcohol license if you want to drink without getting in trouble and don't serve alcohol in normal restaurants. Then they overthrow all of this by making it difficult to abstain. All of the hotel bars have a Ladies Night where they ply you with free booze (and sometimes food!).
Now I'm not one to turn down free cocktails, and there's a Ladies Night every day of the week if you know where to go. Recipe for disaster, right?
Coming from the UK where life is very much work work work work work like the Rihanna song, it took me a while to get used to socialising on a school night. Now, I get really bad FOMO (fear of missing out) if I miss a Ladies Night. And yes, I always make it to work the next day.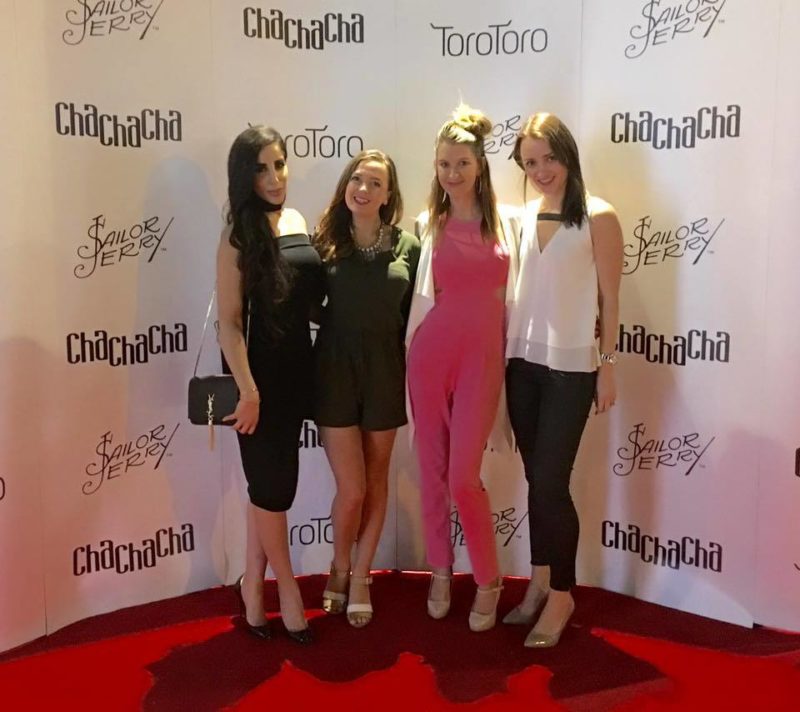 I would never usually stroll up to a table full of strangers and introduce myself, but in Dubai it's completely normal. After my first Ladies Night with strangers at Pier 7, I wasn't nervous about this one. I met so many lovely girls and I'm pleased I went. These meet-up events really are essential – I just wish there had been one in the North East when I moved there.
It's the Dubai Latin Festival at the moment and we were in a Latin bar so there was a cool atmosphere. We watched some very sassy dancers, ate loads of free tapas and drank Dark & Stormies. There was even a woman hand rolling Cuban cigars!
Making work friends
As well as meet-ups, I've also got to know some of my colleagues outside of work. I'm always super quiet when I start a new job and people probably think I have nothing to say but the truth; is I have too much to say and prefer to refrain from revealing my true self until I've sussed things out a bit more. Does anyone else struggle with that? I can't figure out a happy medium – I'm either a hot mess or put-together professional person, there's no in-between. Sometimes I feel like everyone else has had lessons in honing their professional demeanour while I was… well, probably in bed hungover. How do you have a laugh with your colleagues without them being like don't promote her she's a lunatic?
Anyway, we had a work meal at Al Hambra in the Madinat Jumeirah – another place I'd been itching to see. Al Hambra is a tapas restaurant and the Madinat is a stunning Arabian resort with over 40 bars and restaurants, plus a view of the iconic Burj Al Arab Hotel. It's been specially designed so that you can't see the high rises in its courtyards, making dinner there feel like a step back in Dubai time. You can get to your restaurant by dhow boat, so I'll be back to do that.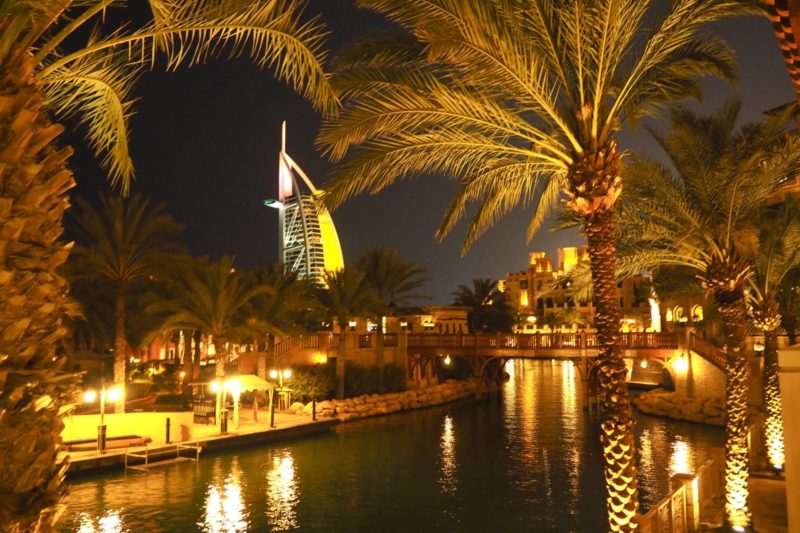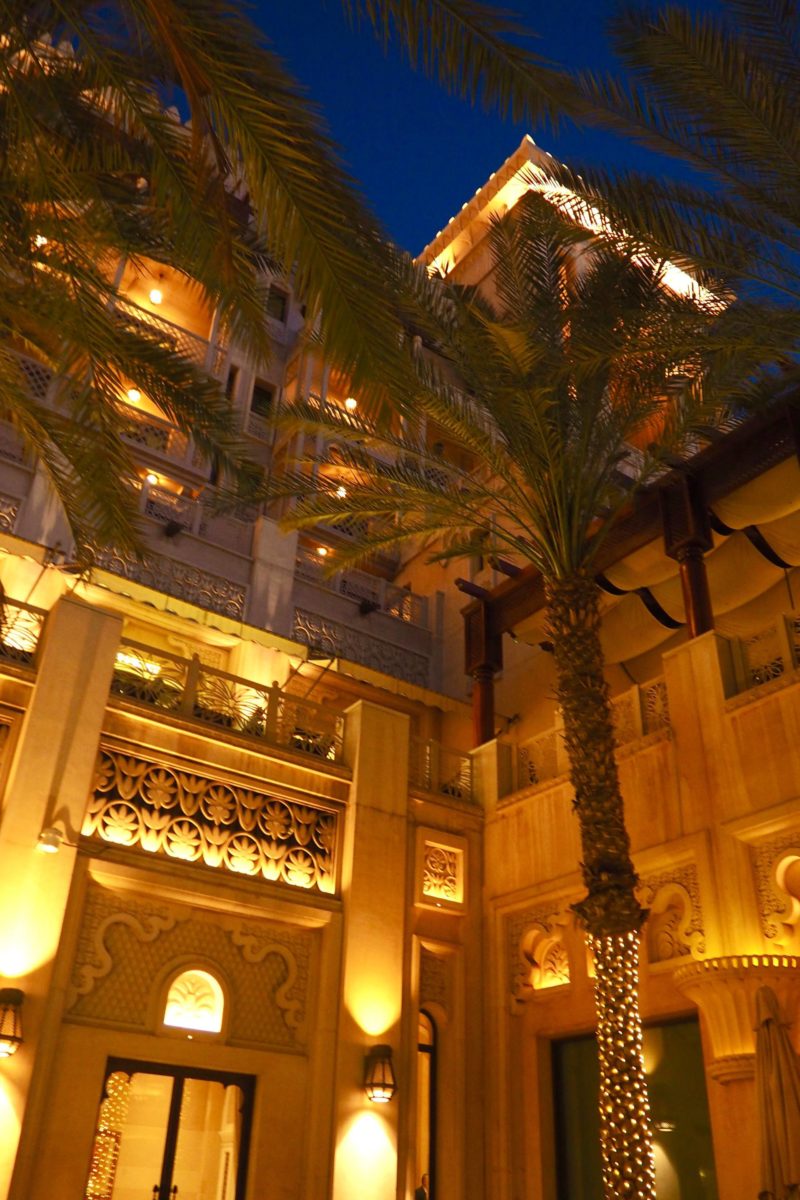 I also had drinks after work on Thursday to mark the start of the weekend with some girls from work. Look at me being all extra-curricular!
Ladies who brunch
After my first Dubai brunch at Jumeirah Beach Hotel, I knew they were going to be my favourite weekend activity, but I didn't actually have anyone to go with until now. On Friday, there was another meet-up for girls at Q43 in Media One Hotel. 16 girls, most of them strangers, descended on the 43rd floor. We had a blast!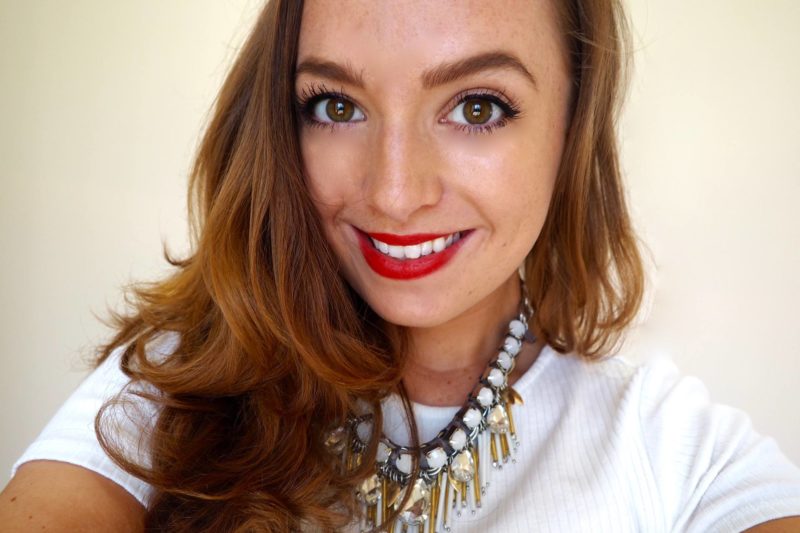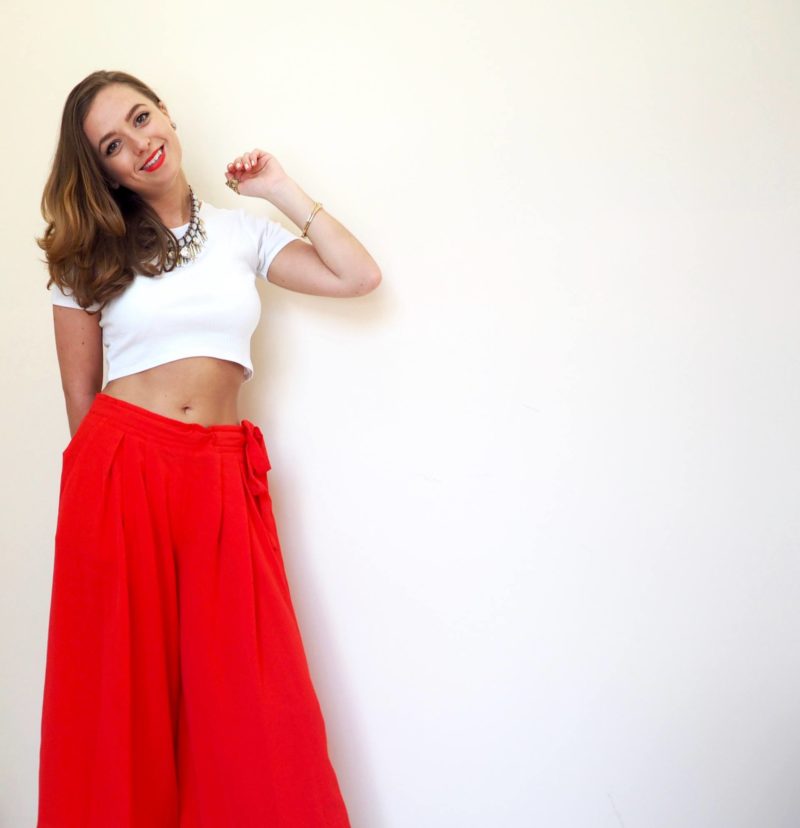 I wore my new cherry red palazzo pants from Mango and a white crop top from Topshop with Office heels – and I finally cracked open the Bare Minerals make up I bought in the airport!
The view from Q43 was summit else.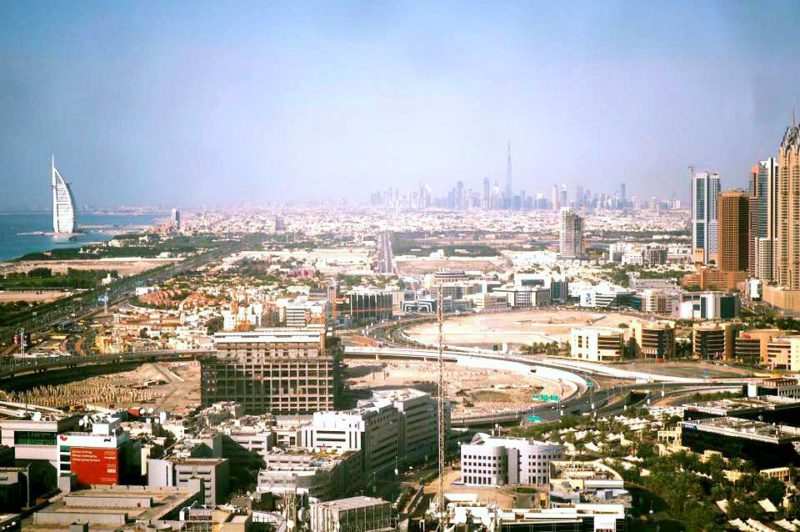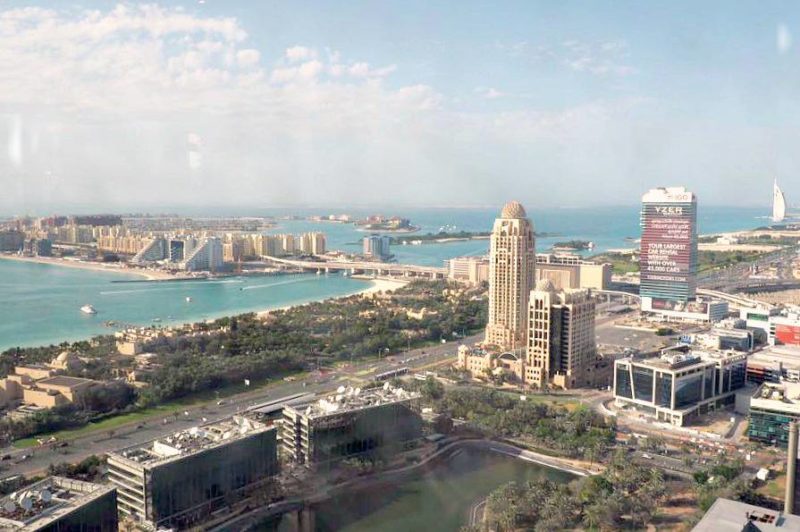 I had met a few girls at Ladies Nights before, and got to meet a whole other bunch of people going through the same expat settling period as me. Some had been in Dubai quite a while but it was their first meet-up, and others were fresh off the boat. It's incredibly reassuring to meet so many like-minded, warm people!
So like-minded, in fact, that two of us turned up in the same outfit.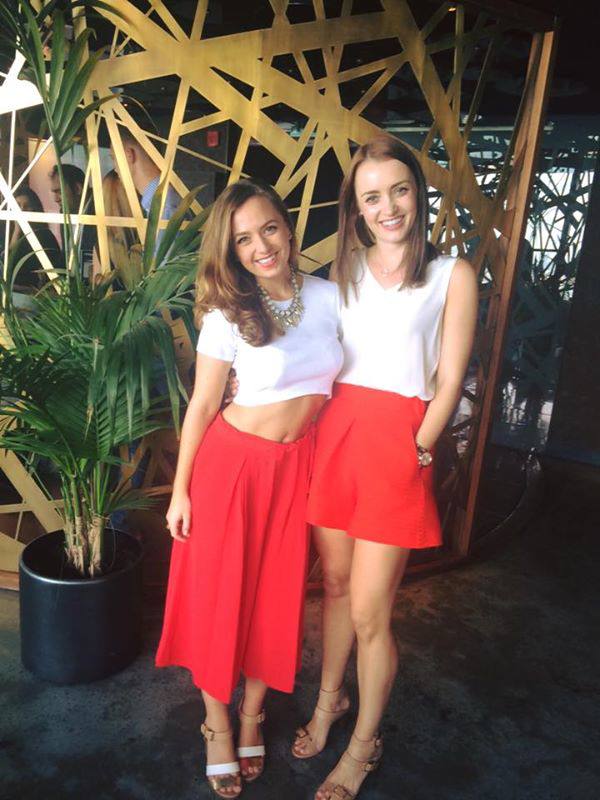 Sold as 'The Brunch that lets you sleep in', Q43's brunch started at 2pm with tapas (there's been so much tapas in my life lately) and I sank about three G&Ts in ten minutes. Oops. Gotta make the most of the unlimited alcohol. We got a discount on the usual price because some of the girls had Entertainer vouchers, which are basically currency in Dubai.
I almost missed the main because I was so busy chatting to people, but I'm glad I didn't. It was an Asian infused carvery with teriyaki beef and giant yorkshire puddings.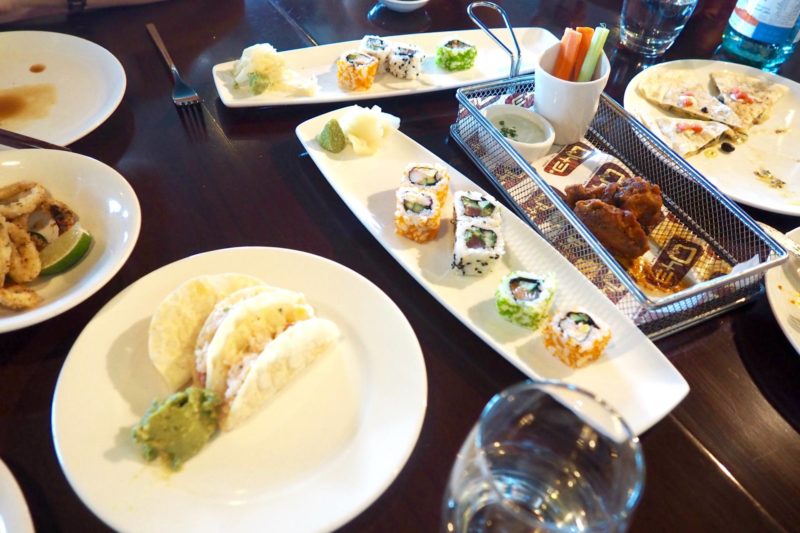 By the time dessert was served we were all ready to hit the dance floor – and we only had to cross the room to get to it. Ideal, because we were all a bit unsteady on our feet by that point.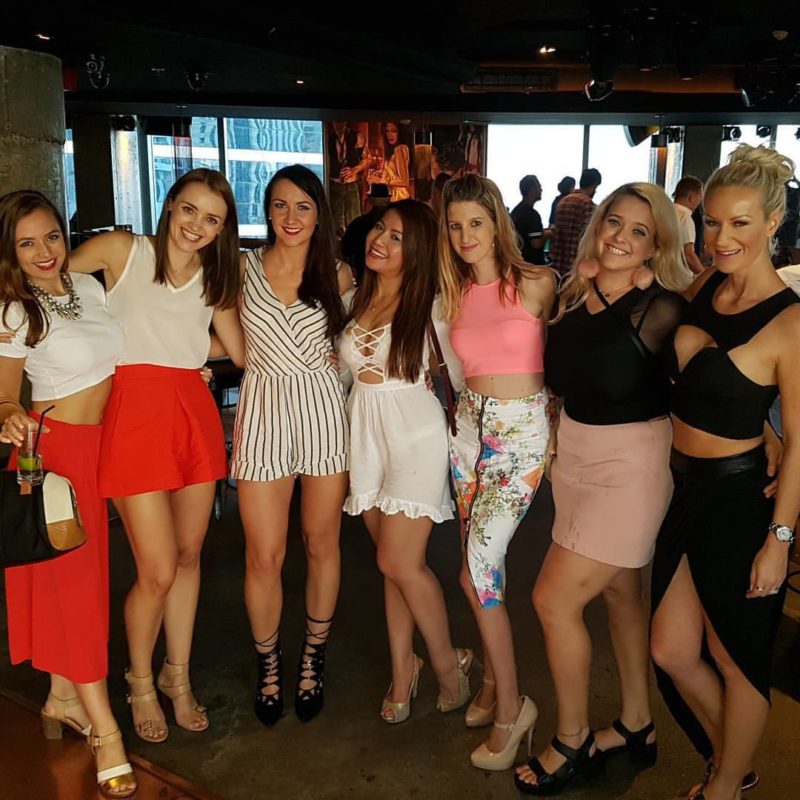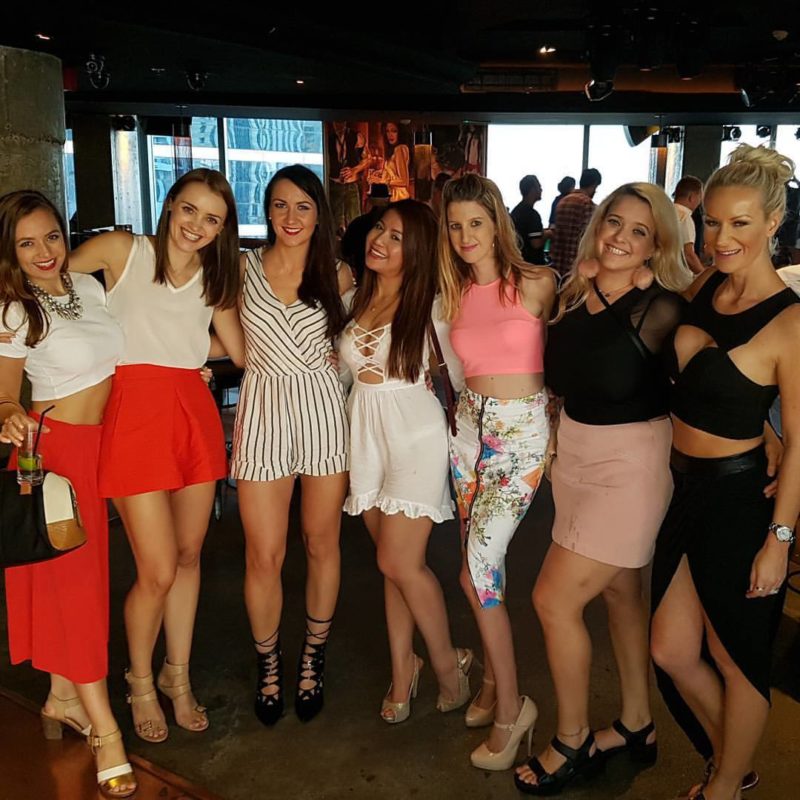 If this is how weekends in Dubai are going to be, I think I'm going to enjoy my time here. Obviously, I've had a few really horrible moments of homesickness but I just keep telling myself that I have to make the absolute most of my time in Dubai because I won't be here forever.
I'm going to put together a mammoth post with loads of information about living in Dubai soon because I've had a lot of messages from you lovely lot asking for advice, and it would be nice to have somewhere with everything I've picked up about Dubai life as I figure it out. If you have any questions or things you'd like me to cover, leave a comment! I'll do my best.
Read more articles about expat life in Dubai
If you aren't following me on Instagram, Twitter and Facebook already, you totally should. More Dubai updates there!