Hello 25!
I've been this girl for a quarter of a century.
But like, HOW? In my head, it was only last year that I was downing Cherry Lambrini in the woods, with cobalt blue eyeliner smudged so much it looked like I'd tried to neck a Blue WKD via the eye socket, and my skinny figure drowning in a baggy black hoodie and calve-achingly clumpy skater shoes combo. Surrounded by people I thought to be extremely important at the time but who today, I haven't seen for years. Thank God.
Were you even a teenager in the noughties if you can't identify with that memory?
How am I this old? And where are those cheekbones I was expecting to appear in my early twenties? Any time guys. I'm just over here with my contour kit, waiting.
Last time I went home, I tried to lend a 17 year old family friend my ID so she could go to a gig, fleetingly deluding myself that I was only a year or two older than her. Then I remembered that my ID says I was born in 1992 and there's no way she'd pass for a fogey age like mine. The bouncer would instantly clock the youthful wonder and hope in her eyes, a jarring and betraying contrast to the date on the ID.
It's the same hope you can see in the eyes of the girl in the picture, taken seven years ago. 18 year old me, thinking about which sassy little bodycon I was going to wear that weekend to my local 'club' and enjoying a secret thrill at being ID'd upon entry then let in for free because I 'knew people'. Girl, the only people you knew in that establishment were your hometown losers.
Luckily for both of us, I realised I didn't have the ID on me and saved everyone the embarrassment.
Back then I wanted to be 18 forever, but now I wish I could go back and tell 18 year old me how good things were about to get. Have you read my letter to my teenage self?
Why I'm okay about turning 25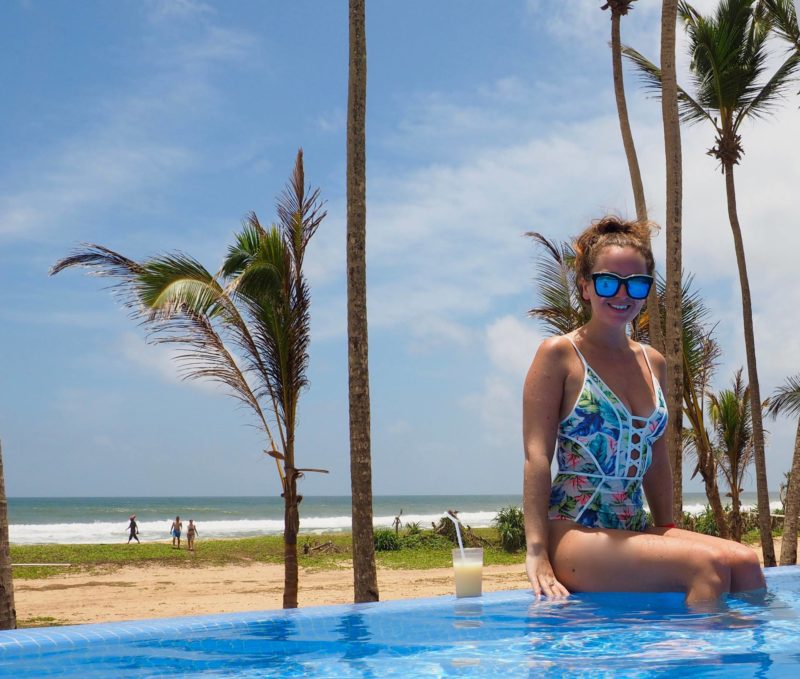 You might expect me to be devastated about turning 25. After all, even the name of my site reflects how much I value my youth. I've always been fixated on making the most of it. Now that I've passed the cusp into my late twenties, will I have to rename my blog (again)? While I'm Middle Aged and Clinging on to my Youth? 
Nah. It's not half as catchy and as I've said before, young is a state of mind. Although my outlook has shifted a little this year.
I guess this is growing up.
I'm not scared of getting older because I'm going in to my almost-30s(!) safe in the knowledge that I made the absolute most of my early 20s. If there's an award for milking it, I should be on the shortlist.
There's a line in a Kerouac book I read when I was a pre-teen that underscored my teens and early twenties:
'Largely amoral, but frantically engaged with life.' 
That was me. And today, I'd like to think I'm still frantically engaged. Just with slightly stronger morals and more sense.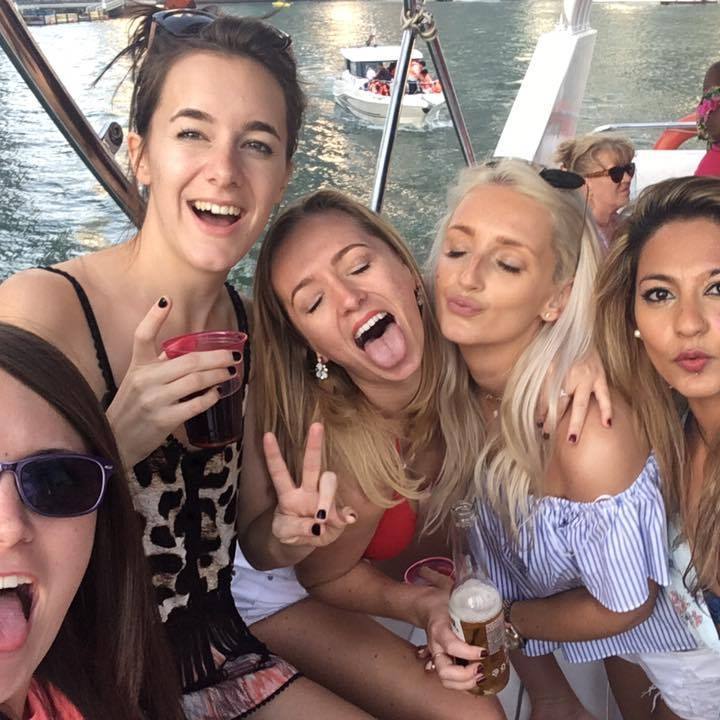 How I spent my early twenties
I lived in Edinburgh and New York and Dubai.
I poured drinks in dive bars and flashy nightclubs and homely Irish pubs. (I'm not Irish, but New Yorkers couldn't distinguish.)
I probably drank more than I poured.
I lived in shared Edinburgh flats that were so cold we could see our breath when we talked, in dodgy apartments with ten strangers from all over the globe in Dubai and in a drug dealer's basement in Queens.
I got an education and I job-hopped to get the most varied career experience possible in my field. Today, I'm working at my dream company. I'm allowed to wear heels and type loudly, then go out for drinks with my colleagues. That's all I ever wanted tbh.
I lost and gained love. I had my heart broken – not by a boy but by a friend – and then I fell in real love, a love I honestly believe will last through my late twenties and thirties and beyond.
I lost shit friends and gained amazing ones.
I made poor choices about insignificant things like bleaching my hair, and strong important choices like prioritising travel over my career when I graduated.
I danced all night and slept all day, and I survived hangovers that I honestly thought might be the death of me.
I've visited more than 30 countries. Some solo, some with people I love.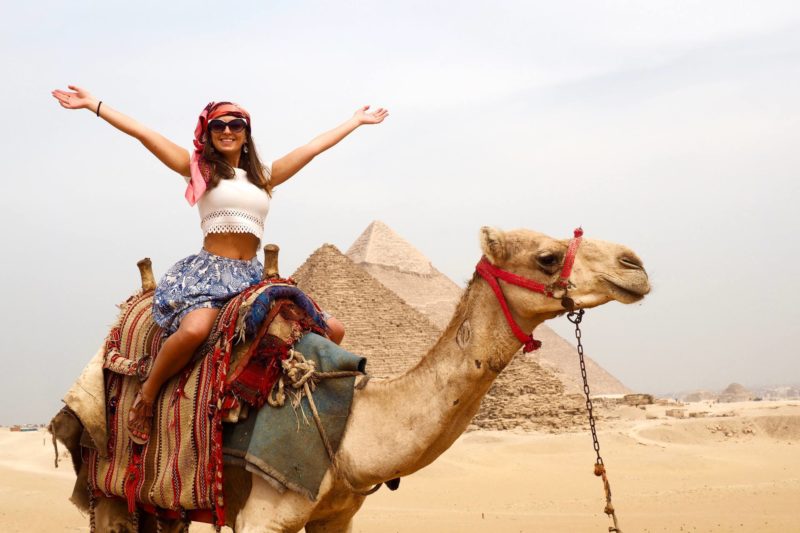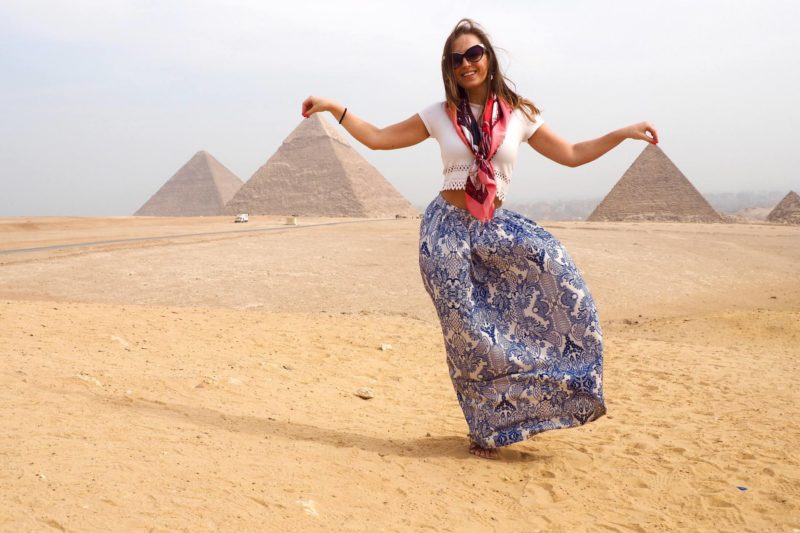 I did things that terrified me and things that I'm insanely proud of. Things that fourteen year old me couldn't even have fathomed and things that were difficult at the time but that ultimately turned out for the best. I also did plenty of things that made me feel fully alive, like snorkelling in the Great Barrier Reef, dancing on a Thai beach as the sun came up, and splashing through the icy cold waters of a crater lake in Indonesia, as an active volcano smoked coolly away in the middle of the lake.
Looking to the future
Below is a pic of me, looking out to the future, which is apparently somewhere off the Sri Lankan coast.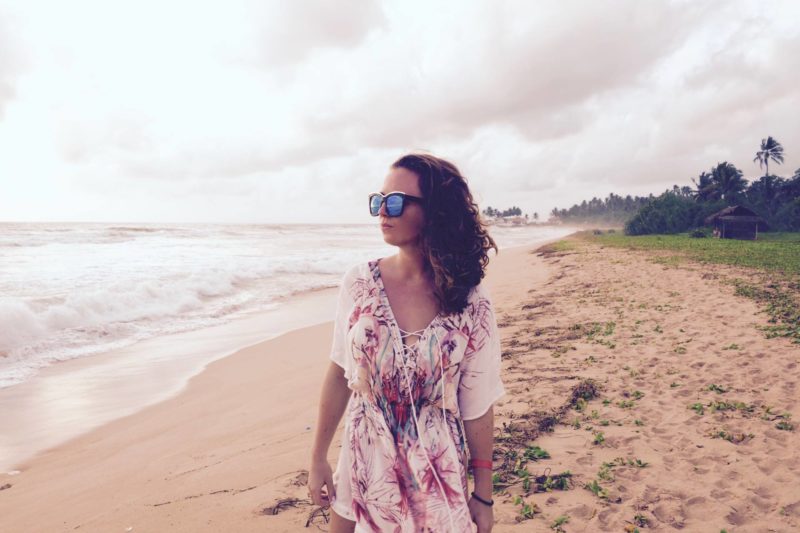 And now? At 25, I know I'm doing okay at life. Always room for improvement, but ultimately, not bad. I'm kind of ready to stop being such a hot mess all of the time, but not quite ready to hang up my dancing shoes.
I think that when you've properly smashed your youth, getting old isn't such a big deal. Because in the end, we only regret the chances we didn't take. And when you go through every door that opens, you'll never miss a chance. I definitely lunged through every door, window and magic curtain. If they wouldn't open, I knocked them down. And I'll continue to do so.
I want to grow older with a bank full of amazing memories to keep me young, and the only way to do that is to go out and live as hard as possible.
What I'm trying to say is really what I want to put across in every blog post: do everything and anything you can while you're young, and you'll never have to look back and wonder what if? I like to think of this mindset as YOYO: You're Only Young Once.
I know 25 isn't ancient, but it's definitely a turning point – for me, anyway. If your turning point is 18 or 33 or 55, that's your's to own. But I think I might be ready to grow up.
I've gained a new but relieving desire for things that never previously interested me. A Pinterest inspired living room to come home to every night, in a house I share with my person. Less hangovers, more sunlight. I always thought that all of this grown-up stuff was scary, that it was for someone else. Somehow though, it's a comfort to know that I'm not going to feel the urge to chase waterfalls forever. It gets exhausting to constantly need more, you know?
So here's to being 25. Let's raise a glass to the wilderness years and look towards the future. To settling down, but never settling.
How are you making the most of your twenties? I'd love to hear!
If this post inspired or resonated with you, you can pin it, share it with your friends and follow While I'm Young on Facebook, Twitter and Instagram. Don't forget to subscribe!