So you have five days in Dubai and you want to make sure you squeeze every last moment of luxury, sunshine and wow factor out of them? There's so much to see and do here in Dubai, from record-breaking heights to world famous restaurants and buzzing nightlife, so you'll want to pack everything in to your stay. Let a local do the hard work with my guide to spending five days in Dubai. This is the itinerary I use when I have guests and want to knock their socks off.
My five day Dubai itinerary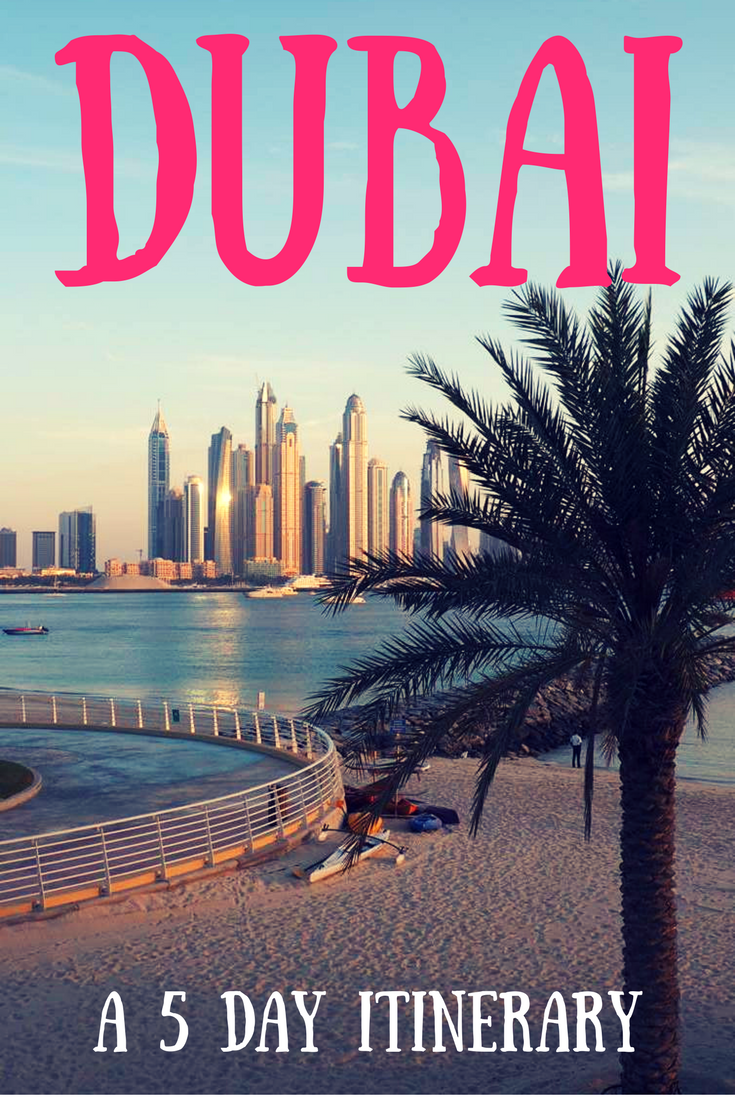 Thursday: Dubai Mall, Burj Khalifa, Dubai Fountain Show and dinner at Souk al Bahar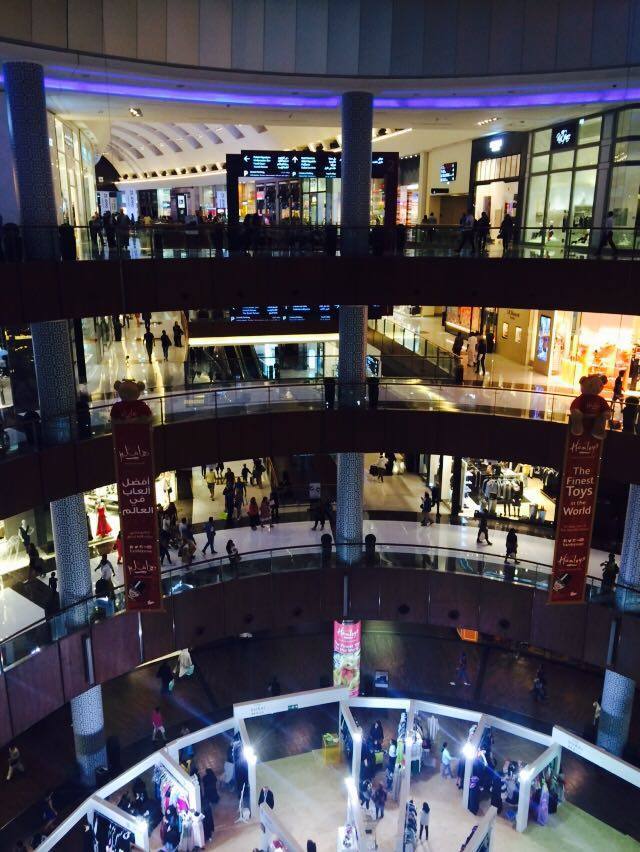 Begin your Dubai experience with a dose of the glitz and the glamour that's become synonymous with the emirate. This is a city dripping with hyperbole so your first day should be dedicated to seeing its record breakers. I wouldn't normally recommend shopping as a valid tourist activity but The Dubai Mall is an attraction in itself – it's bigger than 50 football pitches! Aside from the 1,200 shops, ranging from designer stores to souk-style villages, there's also an Aquarium, an ice skating rink and a cinema. Grab lunch at a fountain-side restaurant and don't miss the Waterfall.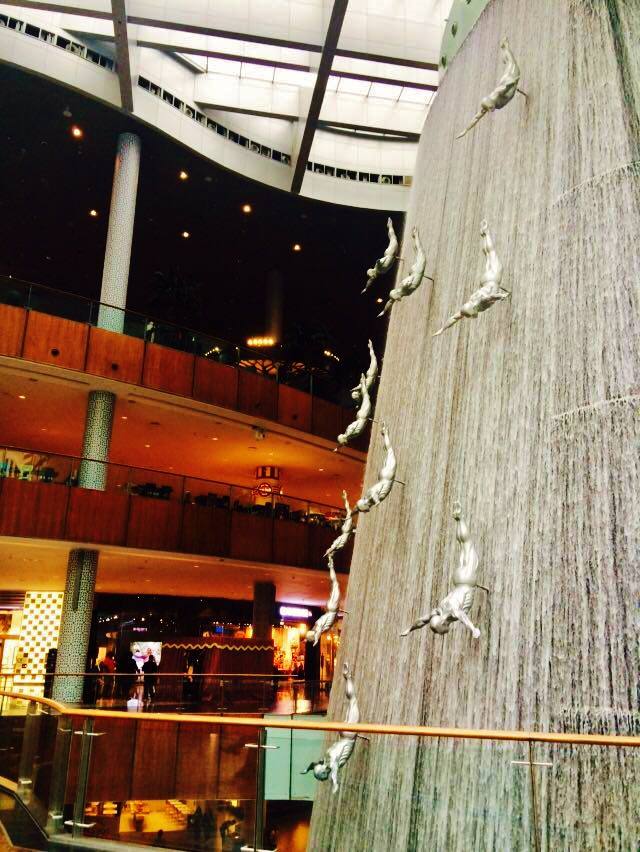 In the afternoon you can head to 'At the Top' within Dubai Mall. This is the entrance to the Burj Khalifa, tallest building in the world (at the moment anyway), spiking Dubai's skyline at 555 metres. Take in the view from either the 125th or 148th floor and you'll gain a new perspective on Dubai.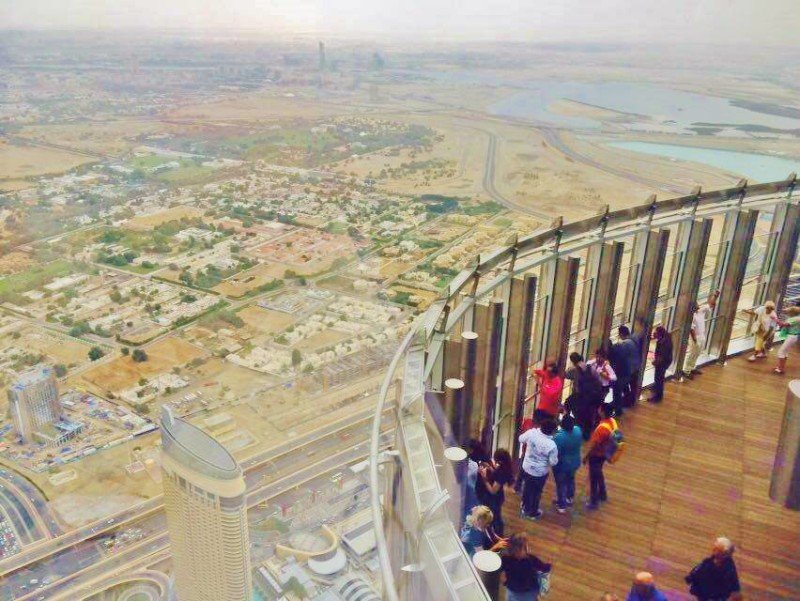 Back on the ground, make your way outside as the sun sets to take in the world-renowned Dubai Fountain Show. The show runs every 30 minutes and I promise you'll be in awe of the dazzling display.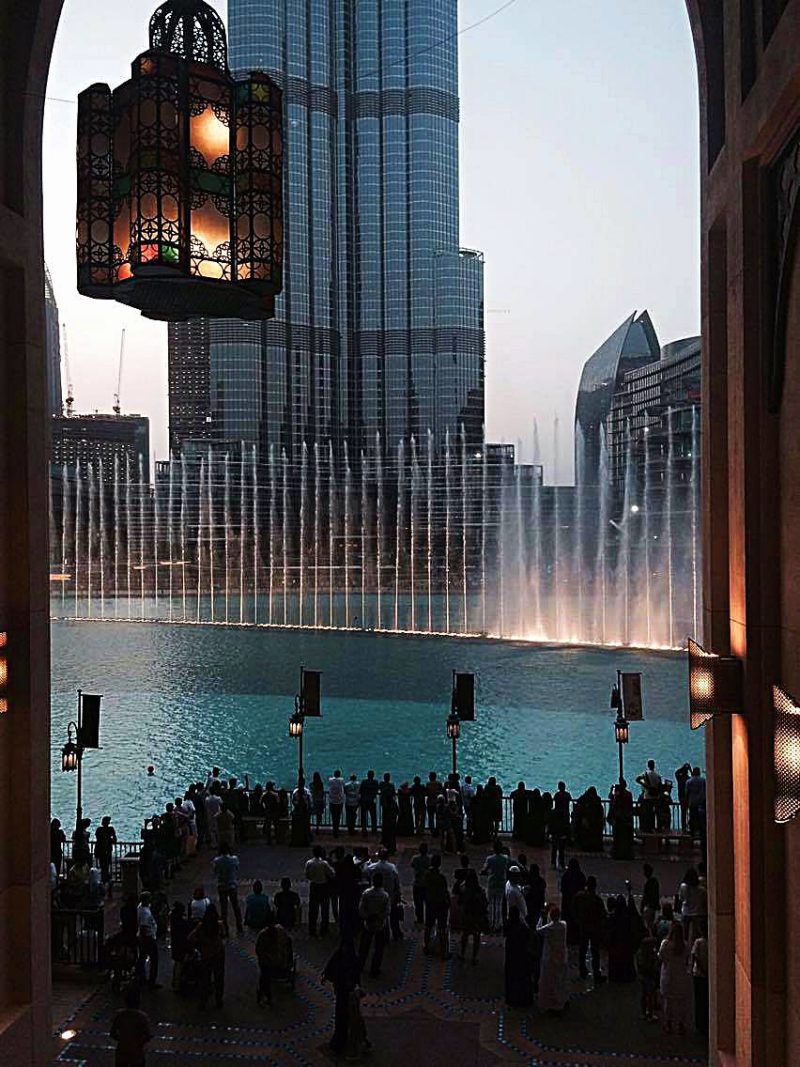 After the show you can cross the bridge and enter Souk Al Bahar, an Arabian style resort housing more shops and most importantly, bars and restaurants. You won't get a pint or glass of wine with dinner at the mall eateries, but you will here. Try Karma Kafe for Asian food or The Meat Company if you're really hungry. Depending on the weather (your first day will introduce you to Dubai's breathtaking temperatures if you're visiting during summer), you can enjoy drinks on one of Souk Al Bahar's restaurants' balconies.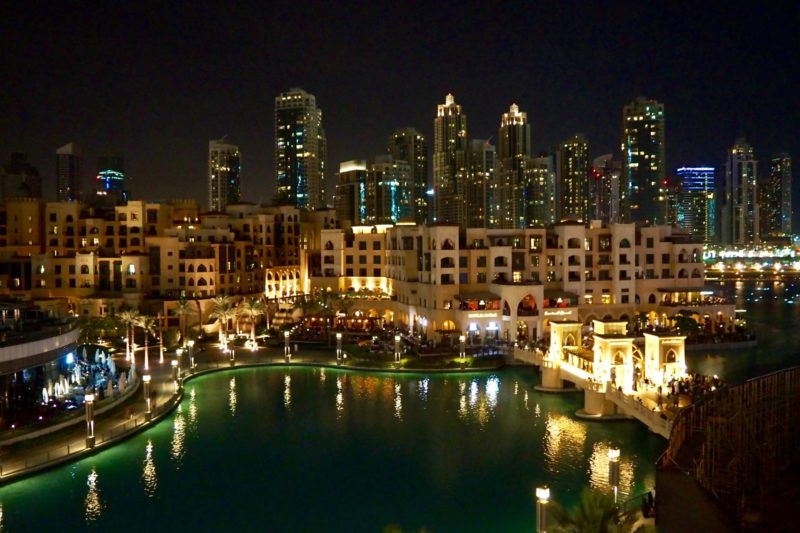 If you're still thirsty, head to the nearby Taj Hotel for late night drinks at Greenhouse.
Friday: Brunch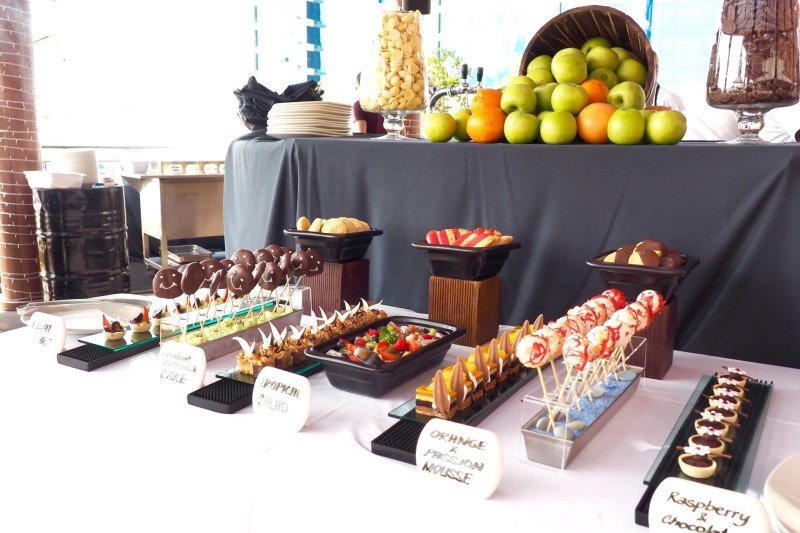 Fridays mean one thing for Dubai's residents: brunch! Join the expat crowd at one of Dubai's elaborate feasts. These social occasions take place at every decent eatery in the Emirate and you can expect delectable food (lots of it), bottomless booze and a party vibe. That being said, there's a brunch to suit all tastes, whether you're looking for a family-friendly atmosphere, a high-brow affair focused on the food or you're just in it for the free-flowing bubbly. Whichever you choose, you should dress to impress. Brunches usually begin at 12pm and end around 4pm – trust me, you'll be in bed early!
Some of my favourite Dubai brunches are Hakkasan for Michelin starred Asian cuisine, Candypants for partying and Q43 for quality food with a view over the Palm Jumeirah. Dusty's also does a fun airline themed brunch if you're after something different.
Saturday: Old Dubai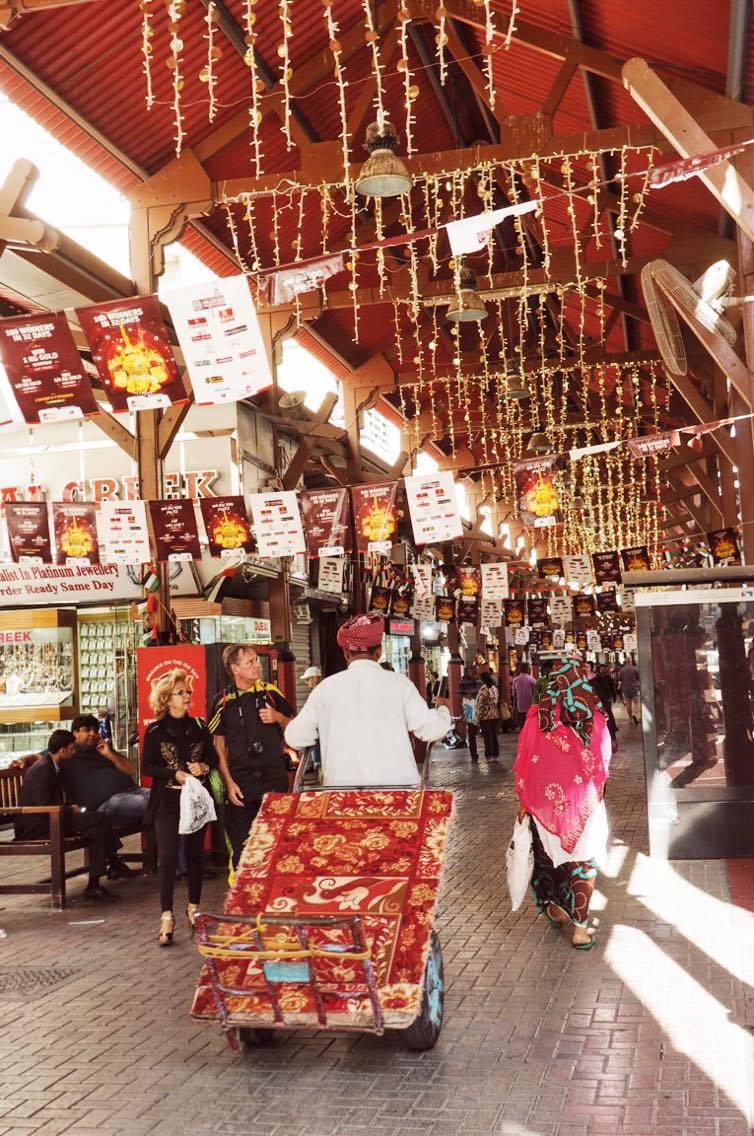 Today is the day to discover the 'other side of Dubai'.
Enjoy breakfast on the Creekside at Sheikh Mohammed Centre for Cultural Understanding then delve in to Dubai's past with a visit to Bastakiya, also known as Al Fahidi Historical Neighbourhood. You can do a walking tour or simply wander the labyrinth of charming streets.
You can pay just 1 dirham for a ride across Dubai creek on a traditional abra. On the other side, explore the atmospheric Spice Souk. Inhale the heady aromas of exotic spices then walk through the Gold Souk.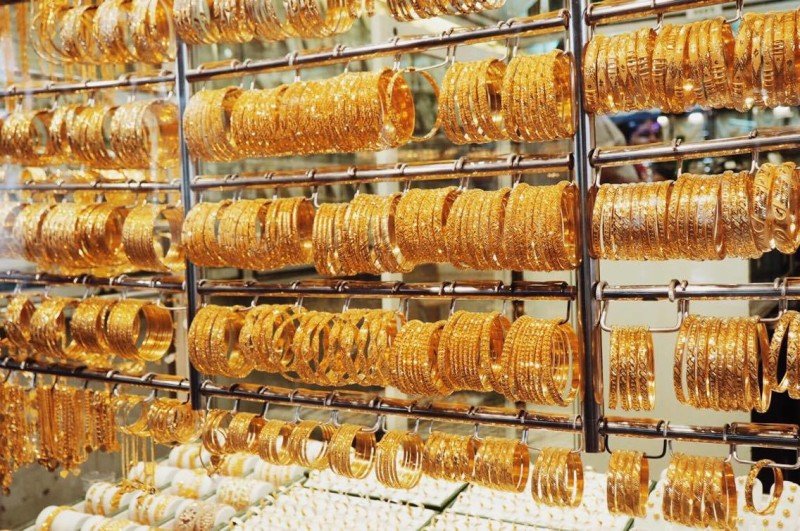 Even if you don't buy anything, the creek is the place to go to immerse yourself in the Dubai of not so long ago. One of the few remaining areas that retains its character as more and more skyscrapers are erected, Old Dubai is the antithesis to the rest of the Emirate and will show you that there is culture to be found here. Marvel at how much this crazy place has changed in the past thirty years as you wander the area that was once Dubai's centre of commerce. Even now, cargo boats loaded with goods depart to Iran, Pakistan and further afield.
As the sun sets, treat yourself to a dhow dinner cruise on one of the many wooden boats docked at the creek.
Read more about visiting Dubai's gold and spice souks.
Sunday: Beach time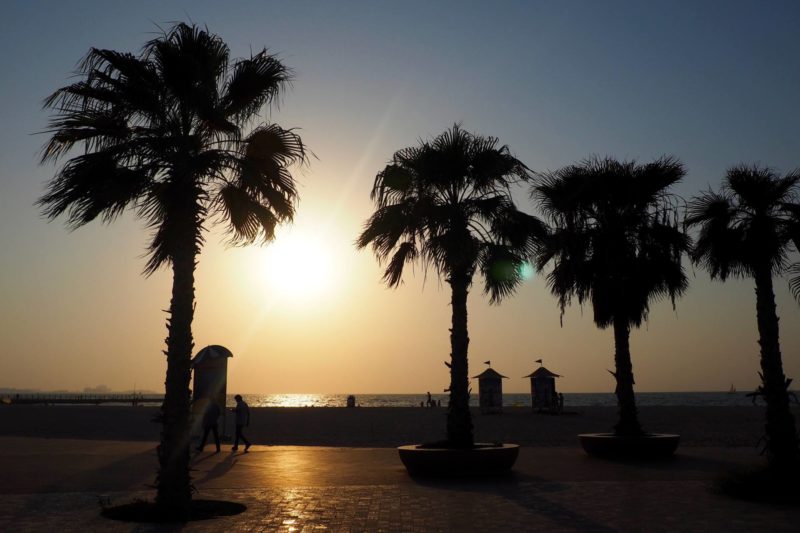 Enjoy breakfast at expats' favourite Lime Tree Café then it's time to catch some rays. You can sunbathe for free at Kite Beach, where Dubai's kite surfers like to show off. Eat lunch at SALT, the coolest burger place in town.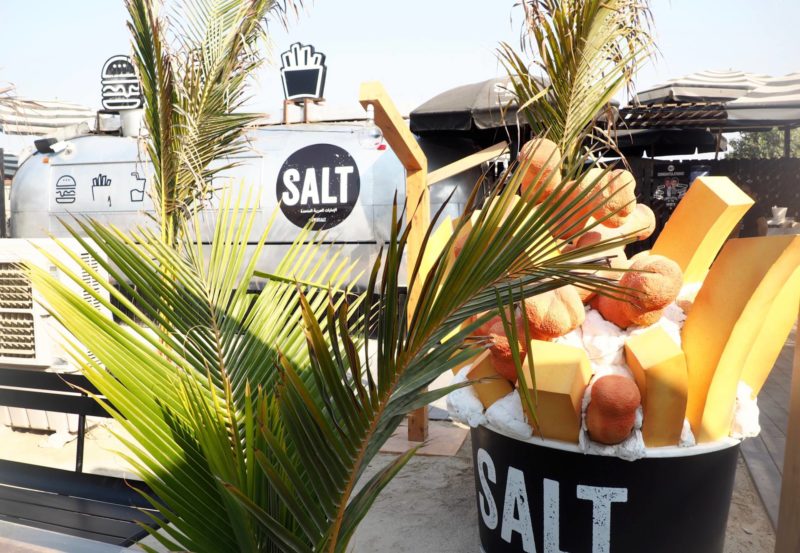 Alternatively you can spend the day at JBR, the public beach around Jumeirah Beach Residence near the Marina. JBR is popular because it's bordered by The Walk, a promenade filled with restaurants and shops that will keep you entertained after sundown.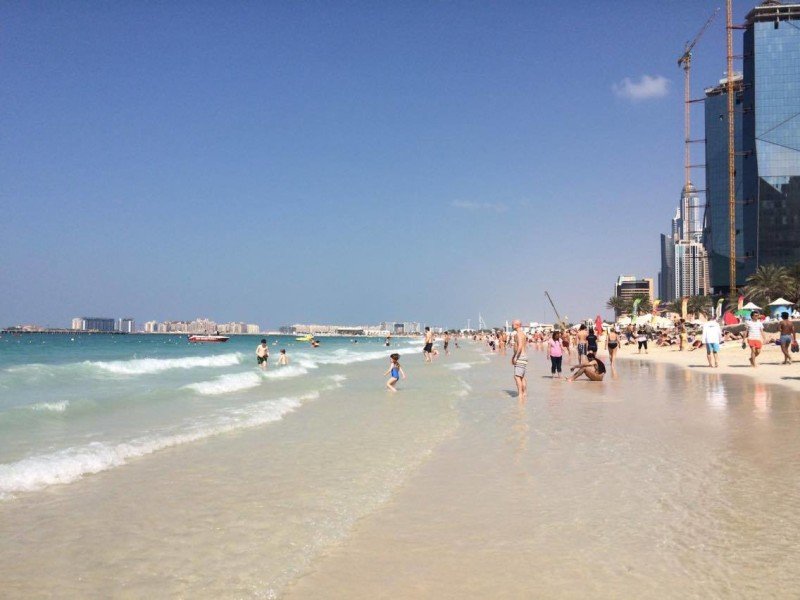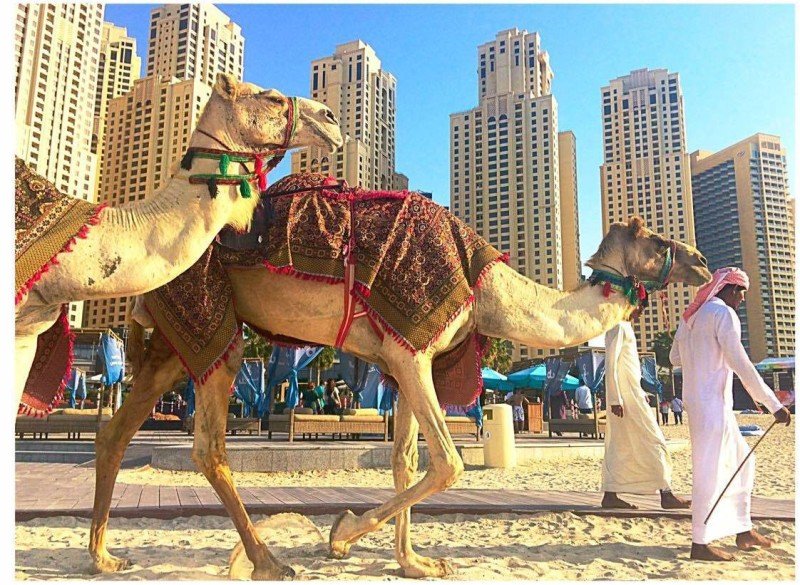 Not a beach person? Wile away the day at a hotel pool. Nasimi at Atlantis or Le Royal Meridien both allow guest access and have top restaurants to satiate your post-sunbathing appetite. Try Gordon Ramsay's Bread Street Kitchen at Atlantis or Rhodes Twenty10 at Le Royal Meridien.
Monday: Desert safari
Set yourself up for an adventure with Turkish breakfast at Kaftan – you won't be disappointed.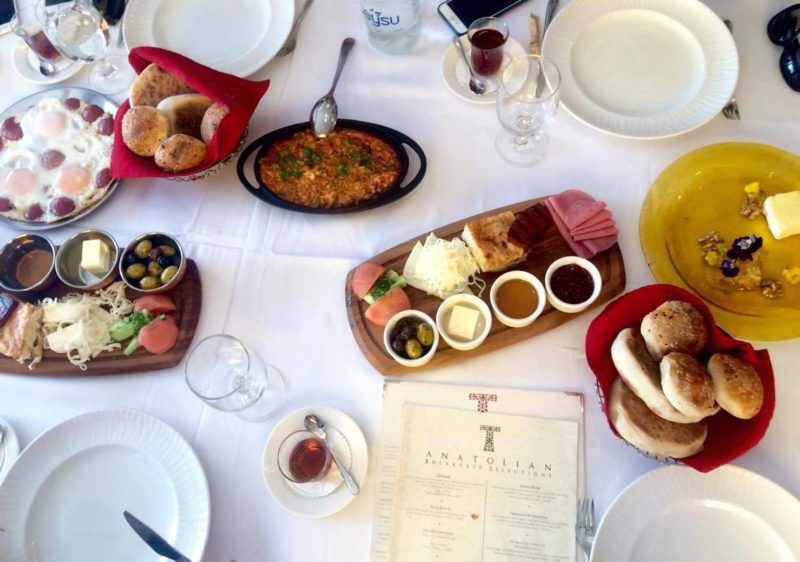 No visit to Dubai would be complete without seeing the desert, so your final day should be spent on the sand dunes. While you can hire a vehicle and explore unaided, there are a number of tour companies who can guide you. The most reputable is Arabian Adventures, who offer various desert experiences ranging from private 4×4 dune-bashing sessions to dinner after dark at a traditional Boudioun camp, complete with belly dancing show and the chance to see how the desert people used falcons to hunt for food.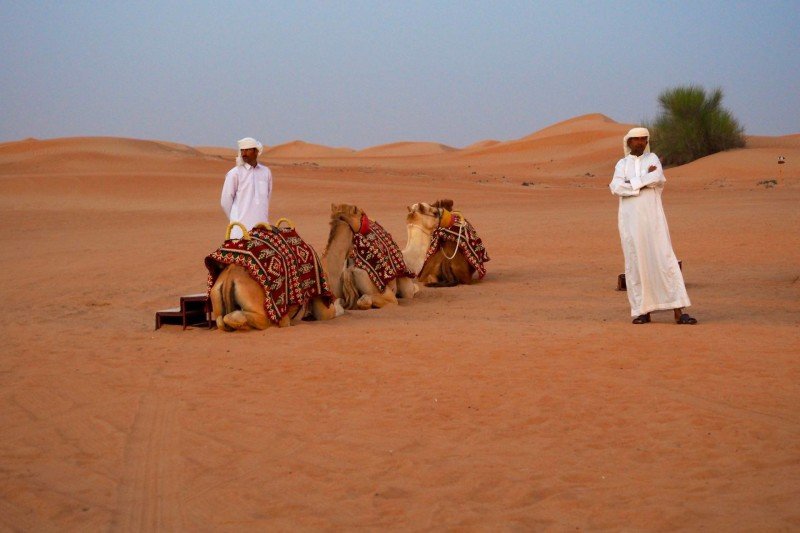 You can even camp out under the stars – just make sure you bring plenty of water!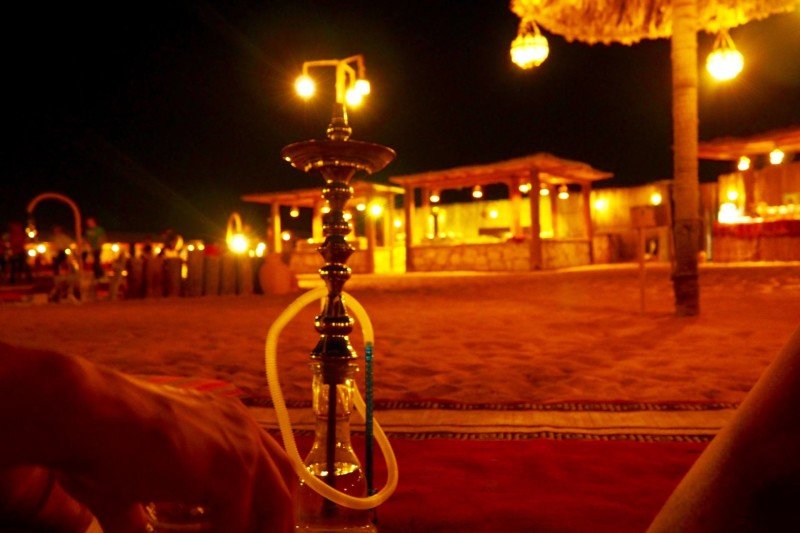 If you'd prefer to end your day back in civilisation, head to Jumeirah Beach Hotel for dinner in one of its restaurants then walk over to 360 – a bar that sits out on the water. Watch the sun go down with a full view of the Burj Al Arab and vistas of the Arabian Gulf. The perfect end to your Dubai holiday!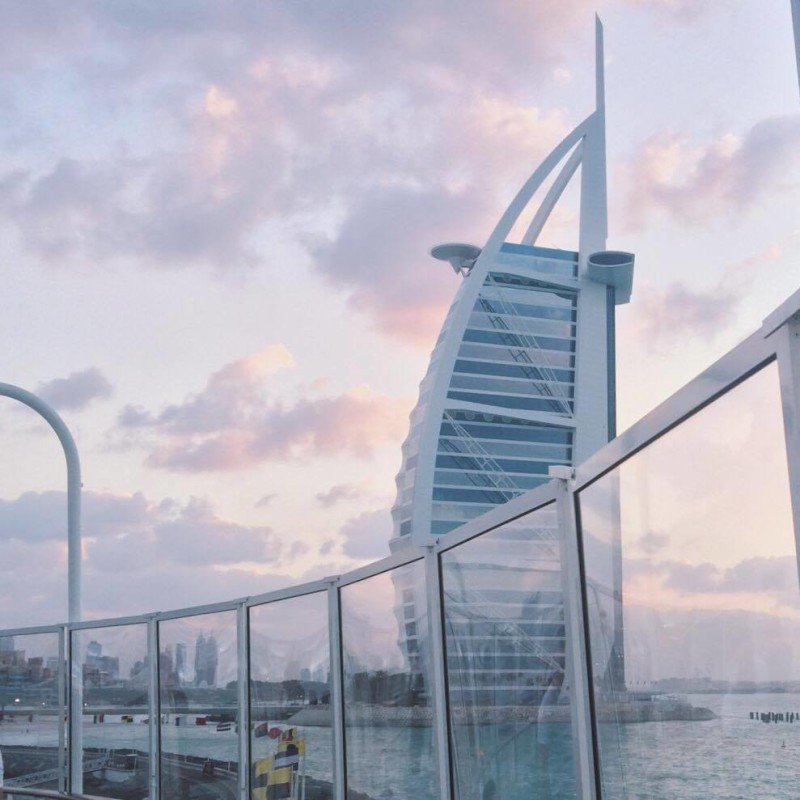 Read more about Dubai desert safaris.
If you've only got one day in Dubai you can check out what I got up to when I first visited for a job interview – my 24 hours in Dubai. I managed to squeeze a serious amount in so this guide is perfect if you're visiting on a stopover and want to see Dubai's highlights.
Booking.com's top Dubai hotels will inspire you when it comes to finding accommodation in Dubai and you can see the sights without the hassle of sweating at a taxi rank by buying tickets to a Big Bus Tour.
Know someone planning a trip to Dubai? Share this post with them and follow While I'm Young and Skinny on Facebook, Twitter and Instagram to keep up with my adventures in Dubai and around the world.