Do you consider yourself an 'outdoors' person?
I'm definitely not. I didn't play outside much when I was little, I hate being cold and my idea of being at one with nature is lying in the sun someplace exotic, preferably with a cocktail in hand.
I feel like this is at odds with my 'image' (ugh) as a travel blogger and I'd like to become a bit more adventurous – despite the fact that I'm chronically uncoordinated. Recently, I've been on press trips that I almost turned down because there were things like jet skiing on the itinerary. Trying sporty things I've never done before scares me but I'm glad I braved the great outdoors and still went on those trips, because it turns out jet skiing is fun.
Tom and I are going on a very active trip in August and with that in mind, I've been making an effort to try my hand at new things and grow my confidence with sporty activities.
One of the big things that can become an issue when I'm travelling – especially on press trips – is that I can't ride a bike. Okay, I can if you force me, but I'm not at all confident on two wheels. And so, since we've had such beautiful evenings in the North East this summer, I decided it was time to hop on a bike and take to the coast. Except, I don't own a bike. So I borrowed Tom's Nana's. It has a cute basket on the back, and that's about as much as I can tell you about what kind of bike it is.
Tom deemed my first cycling outfit inappropriate (culottes will get caught on the bike chain, who knew?) so I changed into some comfy jeggings instead. And away we went.
Cycling on the North East Coast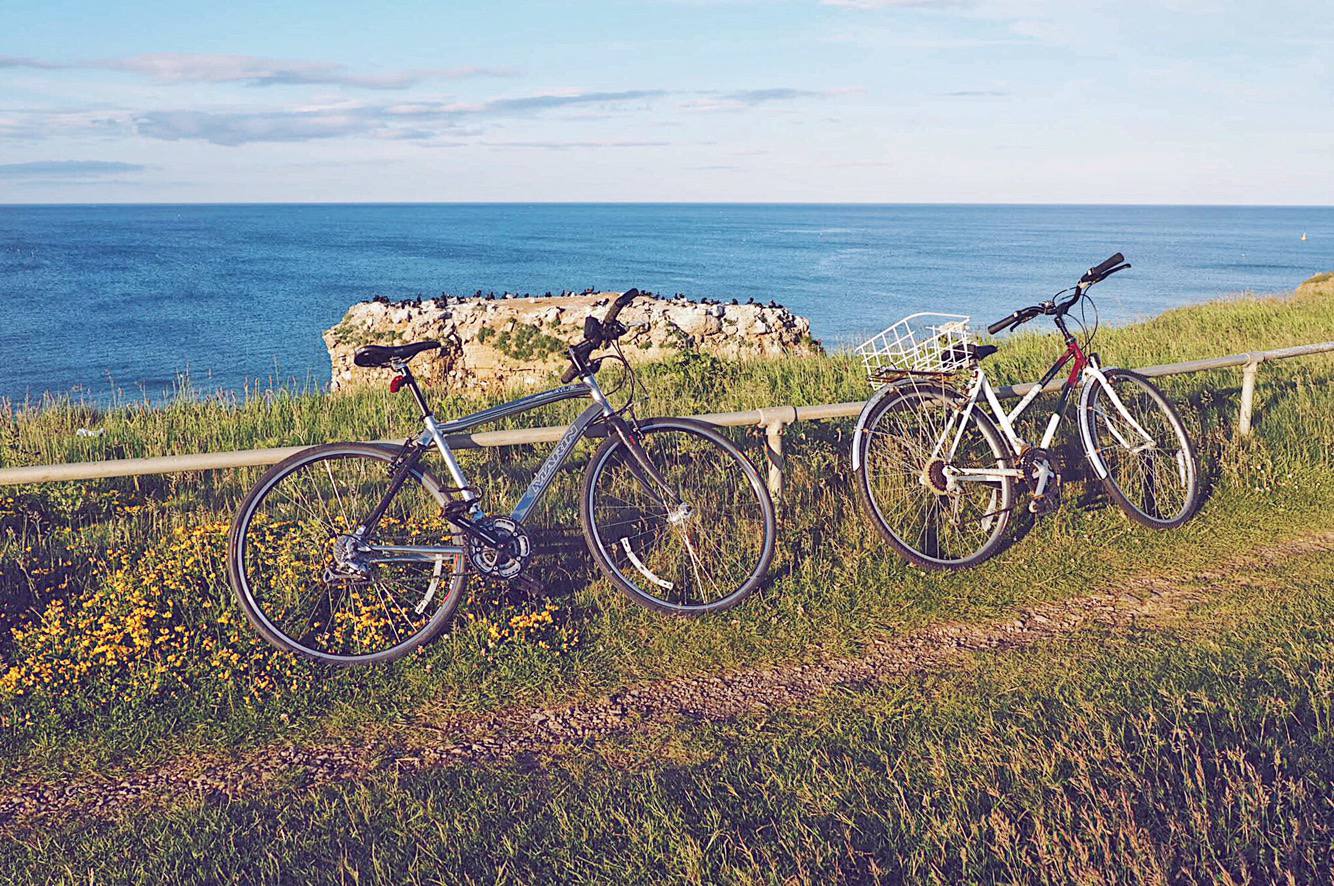 We started at Marsden Rock, parking up at Marsden Grotto and taking the bikes along the track in the grass and then on the the pavement cycle lane.
Since I'm embarrassed about how shaky I am on wheels, I appreciated that the cycle tracks feel deserted. There were hardly any witnesses to my first bike ride in years (aside from my brief encounter with an electric bike in Benidorm), and no obstacles!
From Marsden we cycled through Whitburn, then on to Seaburn, passing The Fat Buddha and the amusements.
We ended at Roker pier.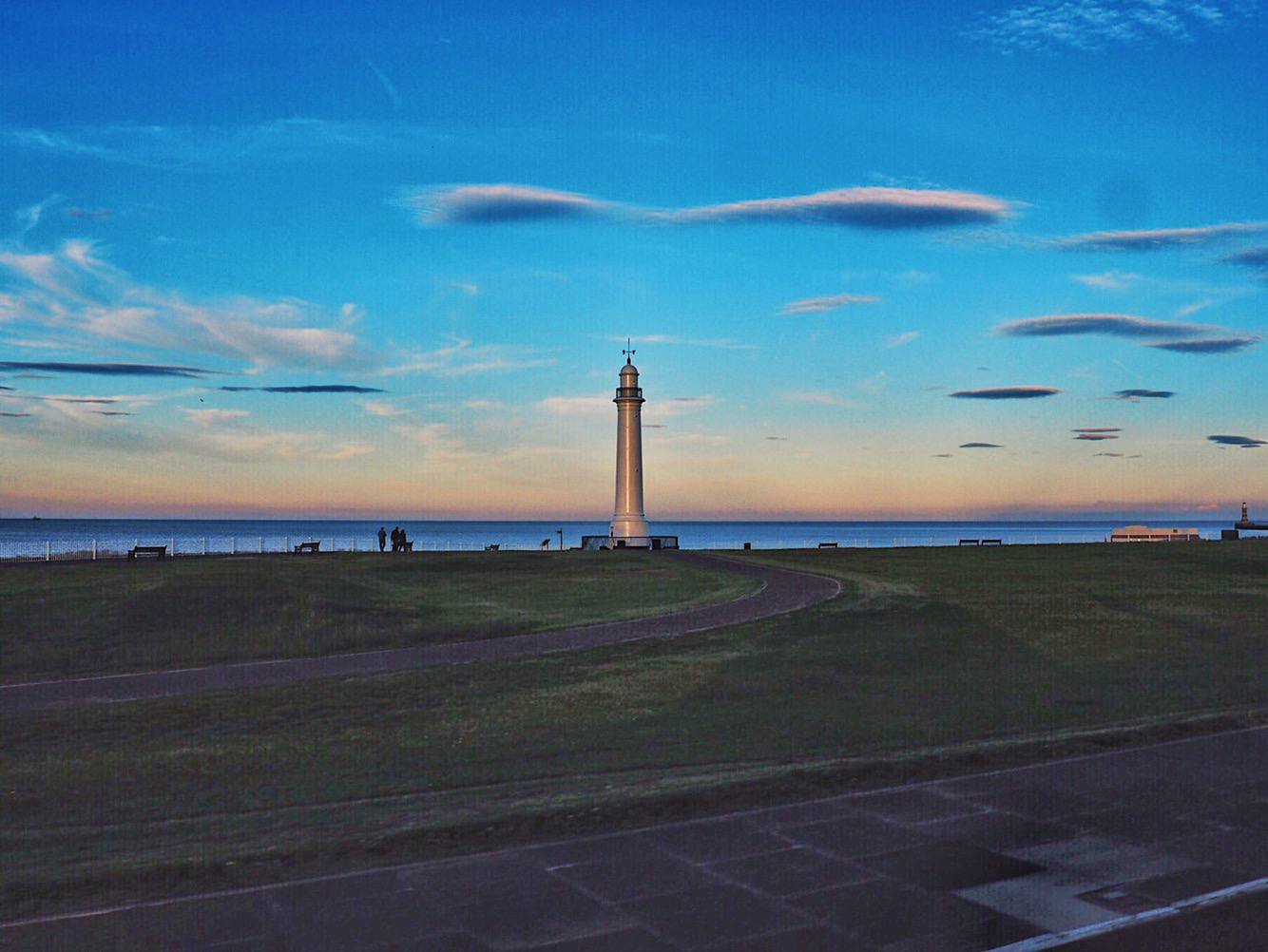 As I gained confidence on the bike I started challenging Tom to a song-off with a theme: how many songs could we think of that mentioned cycling?
I think I'll have 9 Million Bicycles In Beijing stuck in my head forever now.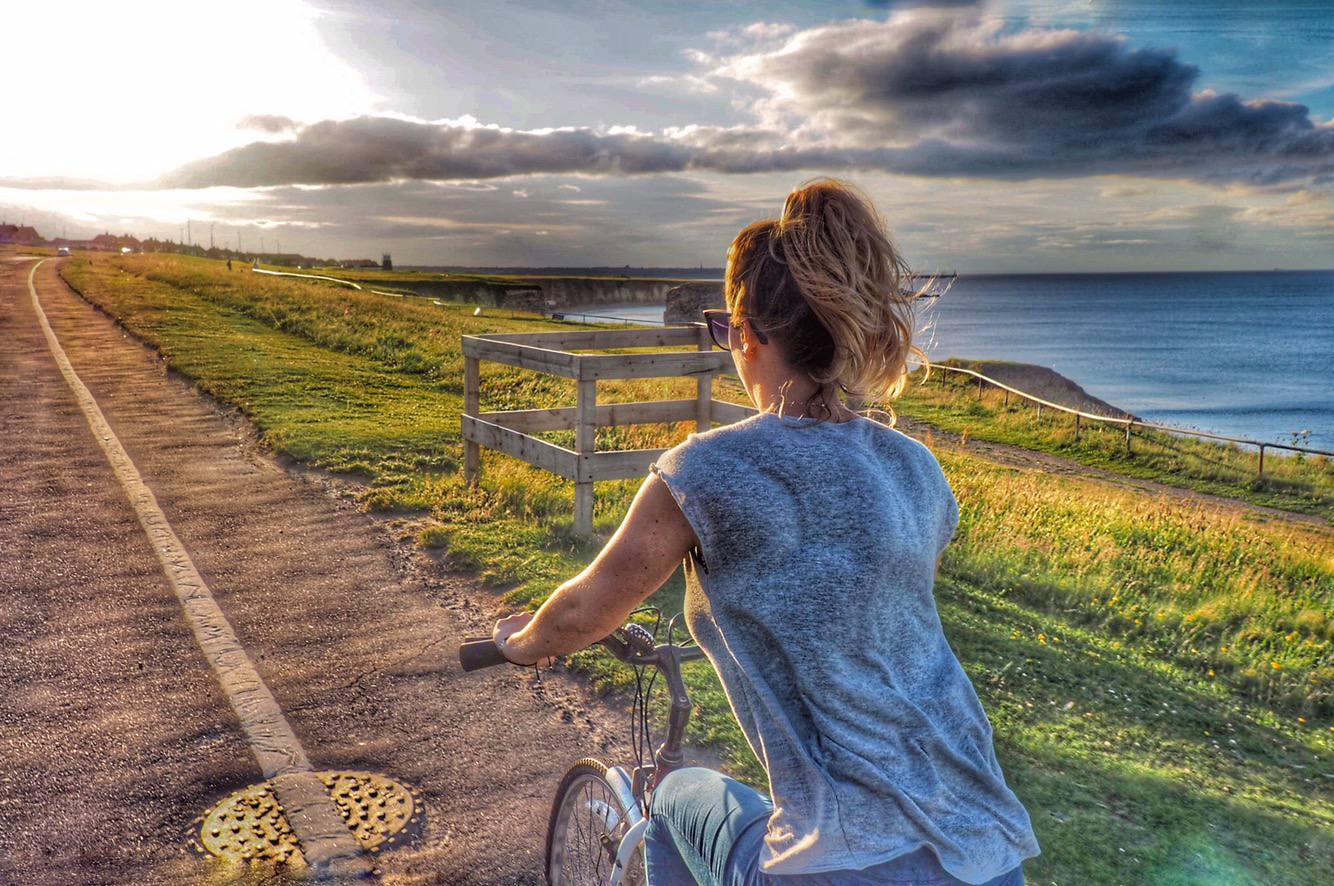 Best places to eat on the North East coast
There are loads of eateries along the North East coastline and we often drive there for a meal. In Seaburn, some of our favourites are Martinos for Italian, Goa for Indian cuisine, The Salt House for breakfast and Poetic License for drinks. I had afternoon tea at Let There Be Crumbs a while back too, and that was lovely.
For fish and chips, there's Minchellas, which always smells delicious. It's my favourite seaside stop for a chippy supper by the sea.
The Fat Buddha has just opened on the seafront in Seaburn too, and we popped in for cocktails on the terrace one weekend recently. Their frozen strawberry daiquiris are divine.
In Whitburn, I've heard Latimers is amazing for seafood. I got a quick glimpse of the day's specials on a chalk board outside as we whipped past and now I'm desperate to try it.
Golden Hour on the North East coast
One thing I've always loved about the North East is that we have some spectacular sunsets here. Almost every evening, the sky takes on this beautiful pink colour that's a rarity anywhere else. Even from our back garden, it's like a private light show every night.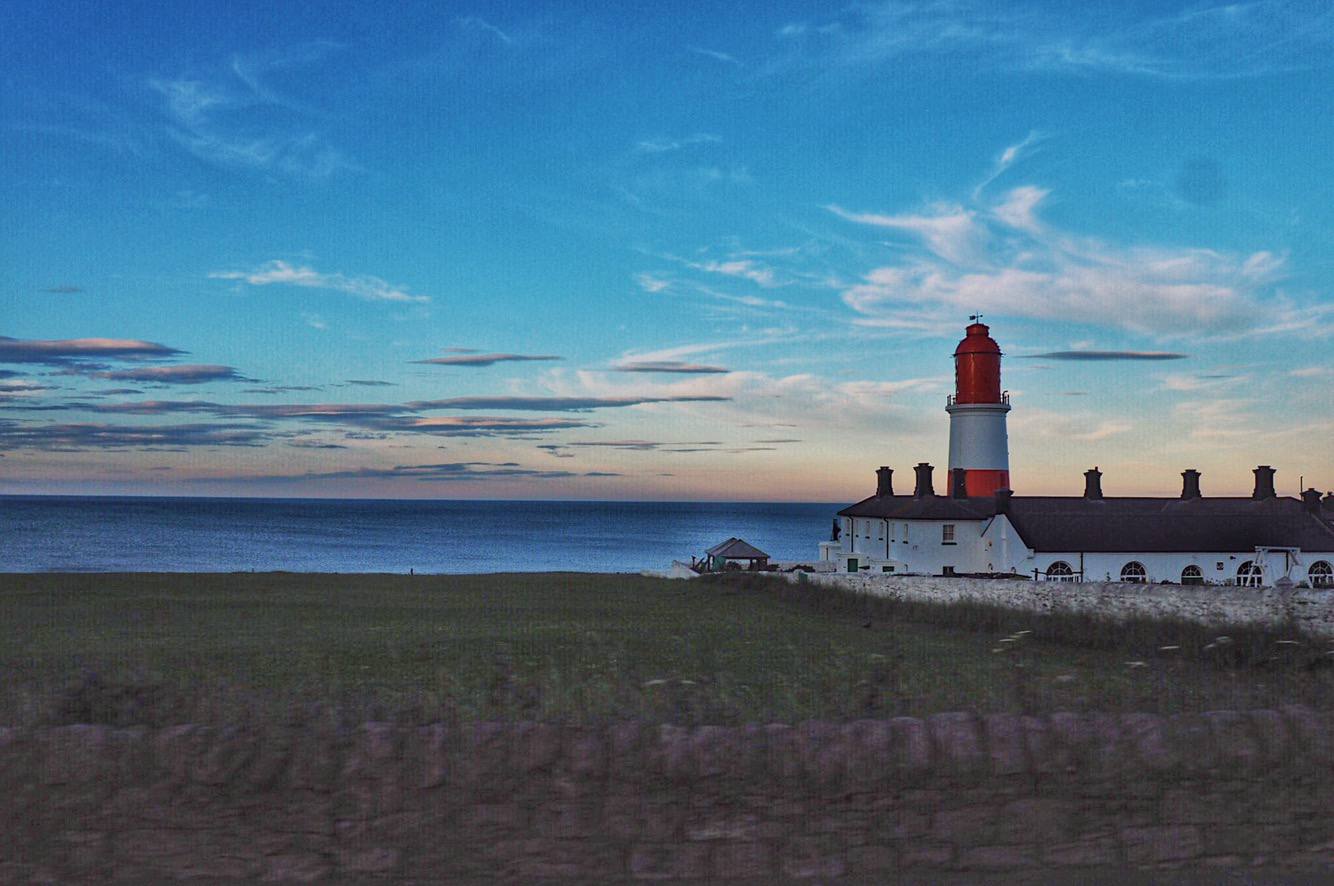 We cycled for about an hour, and by the end of the evening I really felt like I was getting the hang of it. I'm going to keep it up, and hopefully I'll be able to throw caution to the wind and not embarrass myself on future trips. Trust me, there's not much that's more embarrassing than having to explain to strangers that you can't ride a bike!
I've been looking at cycling adventures with InnTravel in Europe and really love the idea of cycling around Norway, from Oslo to Bergen. InnTravel actually advertise cycling holidays for amateurs, so that's comforting!
Do any of you struggle with confidence when it comes to things most people can do without a second thought, like cycling or swimming? And where would be your ideal destination to cycle? Let me know in the comments!
All photographs were taken on my Olympus Pen E-PL7.
Please follow While I'm Young on Facebook, Instagram and Twitter from more travel guides and stories. You can also subscribe to make sure you never miss a post.
This is a sponsored post but all newfound enthusiasm for being at one with nature is my own!