I may have spent the past year eating my way around the world, but now that I'm back in England I'm determined to see more of the country and find the best foodie spots close to home. York is one of my favourite English cities, so when I was invited to experience a new guided York food and drink tour that was focused on the beautiful cornerstone of British culture that is Afternoon Tea, I hopped straight on the train with my M&S picnic to see what it was all about.
You all know how much I missed a proper brew when I was living in Dubai, and even Afternoon Tea at Fortnum & Mason's with a view of the Burj Khalifa didn't quite measure up to the taste of home.
Our Afternoon Tea themed food and drink tour of York
Tours in a Dish was created by Camille, a French-Canadian Archeology student at University of York. She ties her extensive knowledge of York's past in with her visible passion for the tradition of taking Afternoon Tea as she shows her guests around. During our tour around York's best foodie spots, Camille took us through the history of tea taking, from Asia to Britain with a halt in the Middle-East.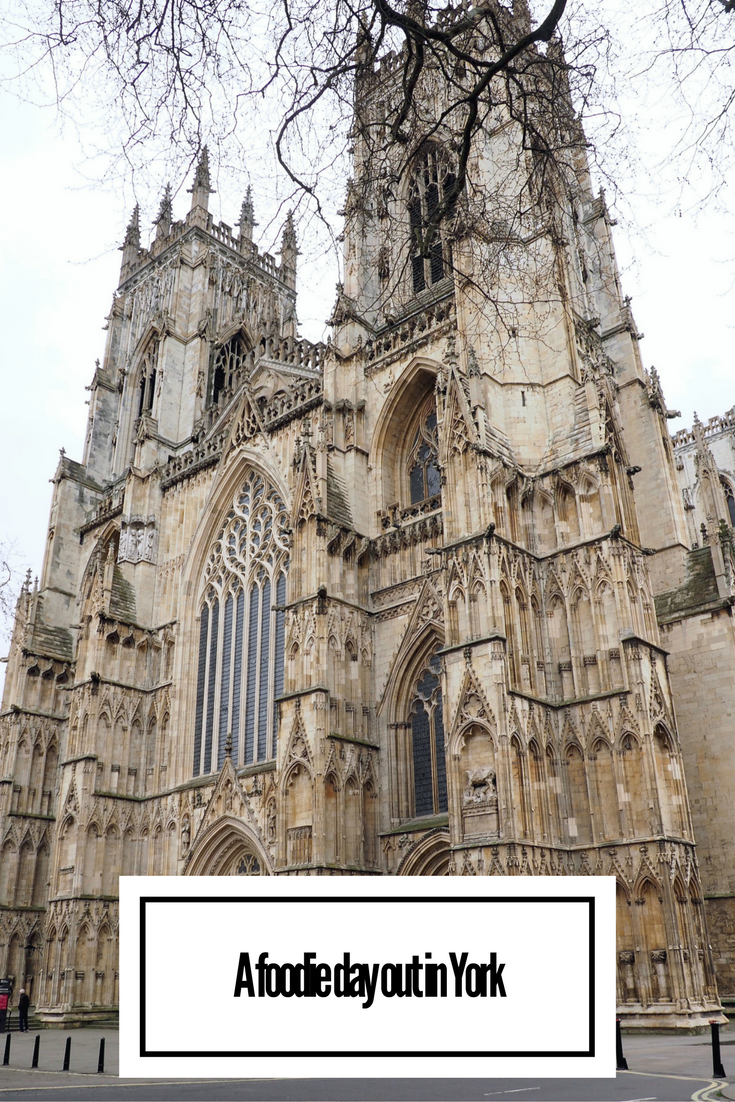 Cheese and tea at Love Cheese
We met at York Art Gallery and headed straight across the road to the cosy back room of Love Cheese, a specialist cheese shop and cafe. We were beginning with – wait for it – a cheese and tea pairing! A little different from the usual wine and cheese tasting, but surprisingly fun. Camille and Love Cheese's Harry explained that the tannins in tea cut through the fat in cheese and make for the perfect pairing.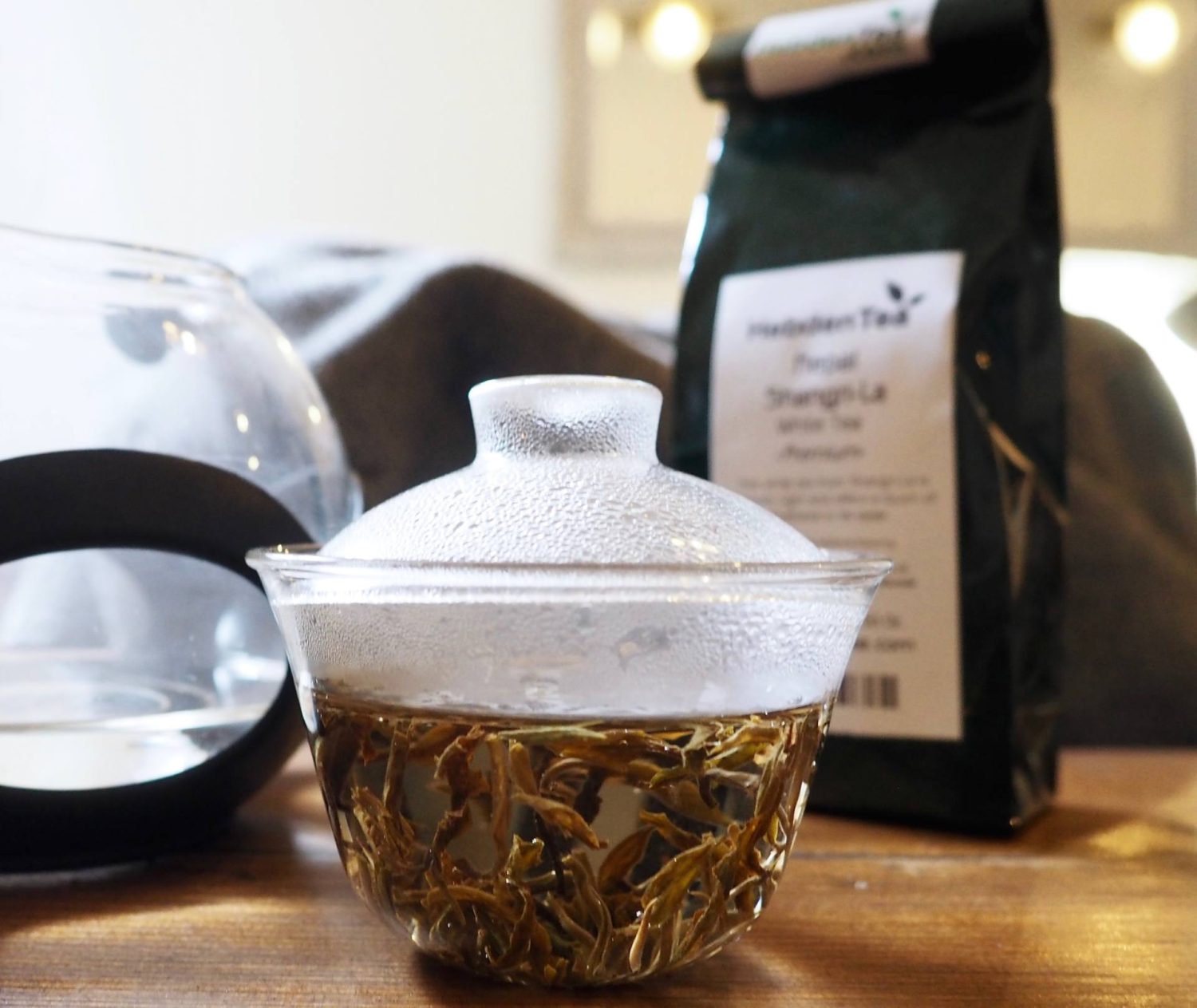 We started with a delicious Hebden's white tea from Nepal, which was paired with a clean, citrusy sheep's milk cheese called Wigmore, and finished our tasting with an aged Pu-ehr, whose earthy flavours were complemented by a nutty Comte cheese. My favourite pairings came in the middle: the green tea and Ribblesdale goats cheese and the Oolong matched with herb-coated Fleur du Maquis were both surprising yet delicious.
Love Cheese is certainly a gem in York!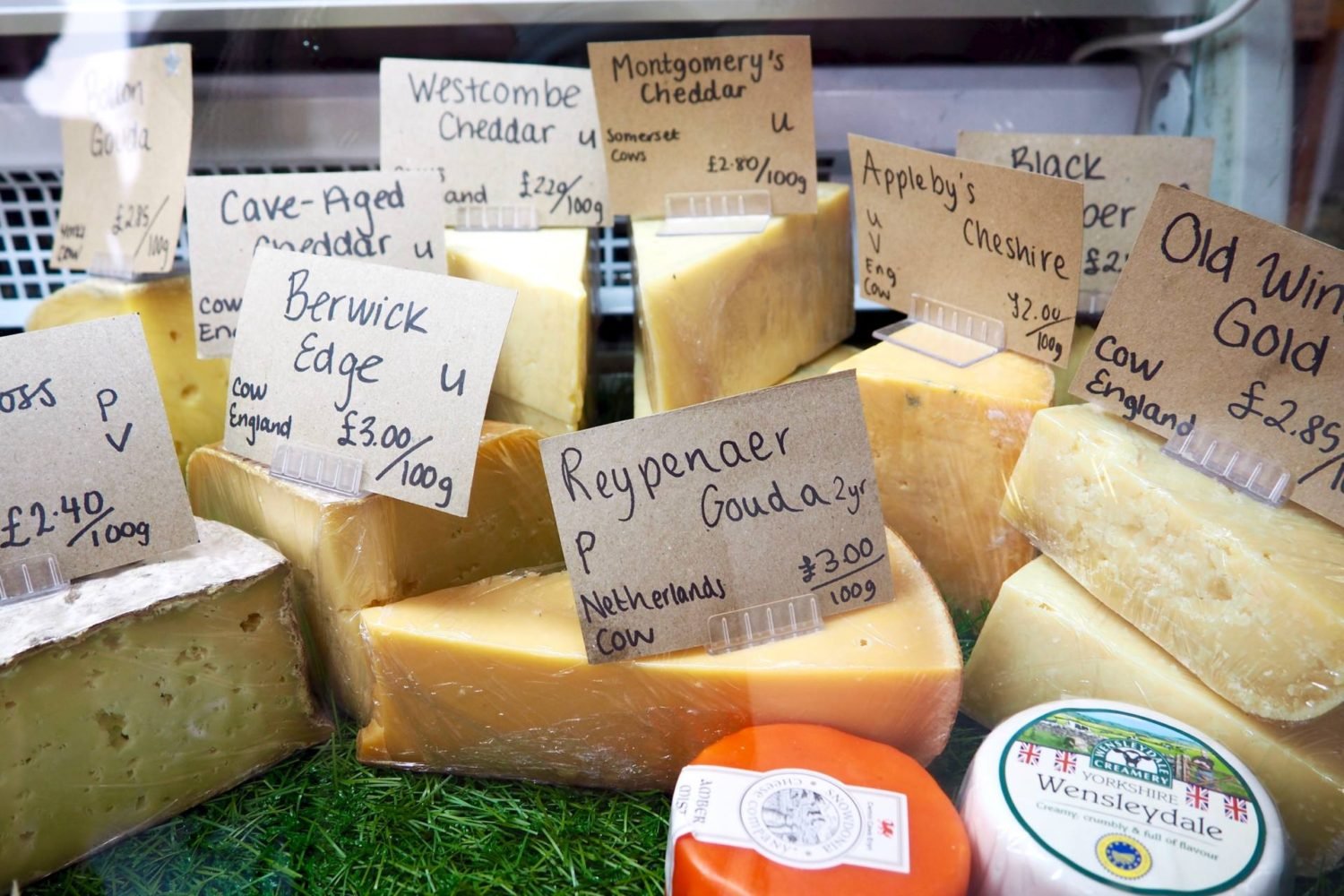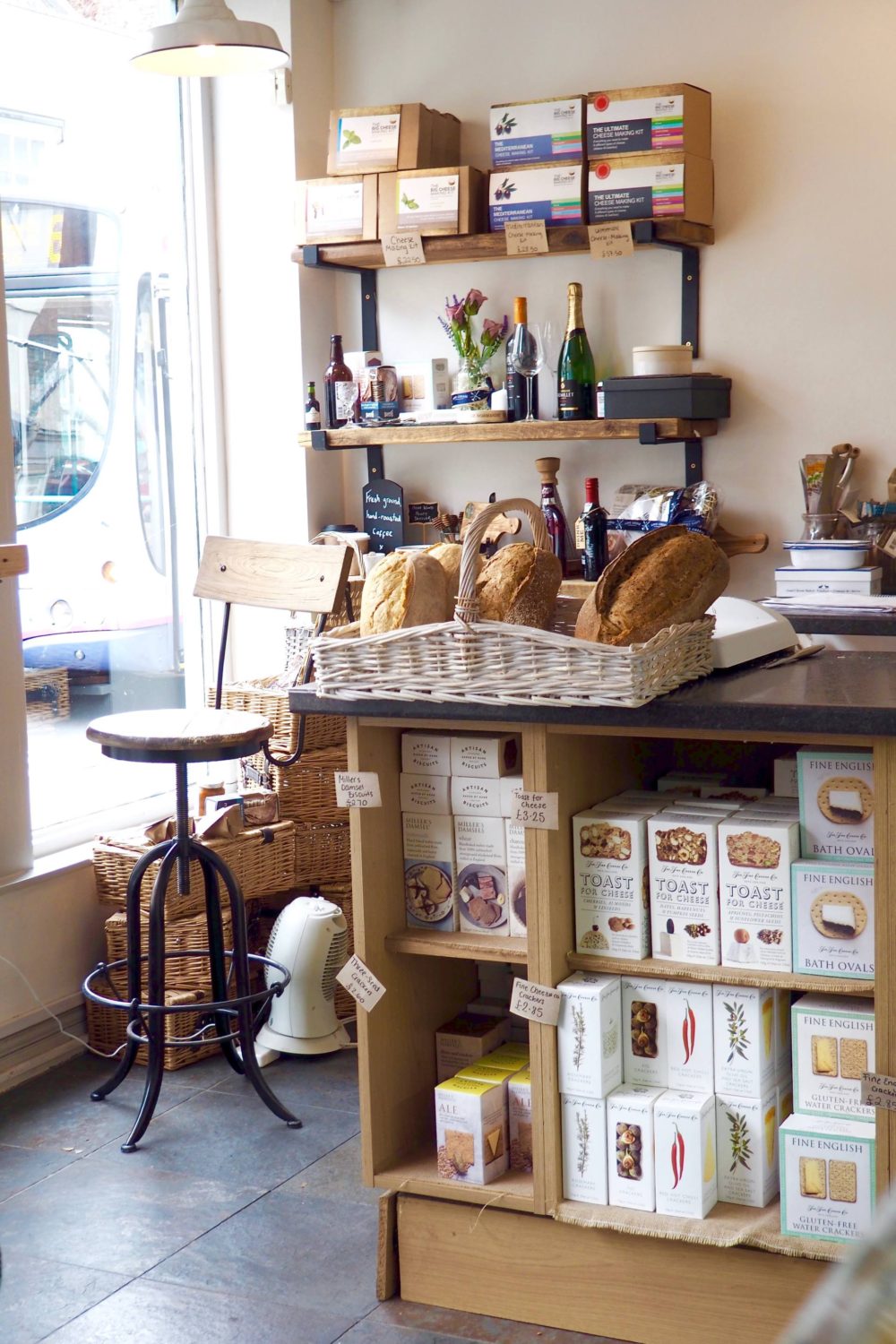 I could easily have munched my way through what was left of the cheese board but I knew we had a full afternoon of eating ahead. We waved goodbye to Harry and walked over to the next cafe.
The best scones at Cream Tea in York
Our Afternoon Tea tour continued with a walk through Diagon Alley – sorry, I mean The Shambles, to The Flax and Twine, where we were sampling a traditional Cream Tea.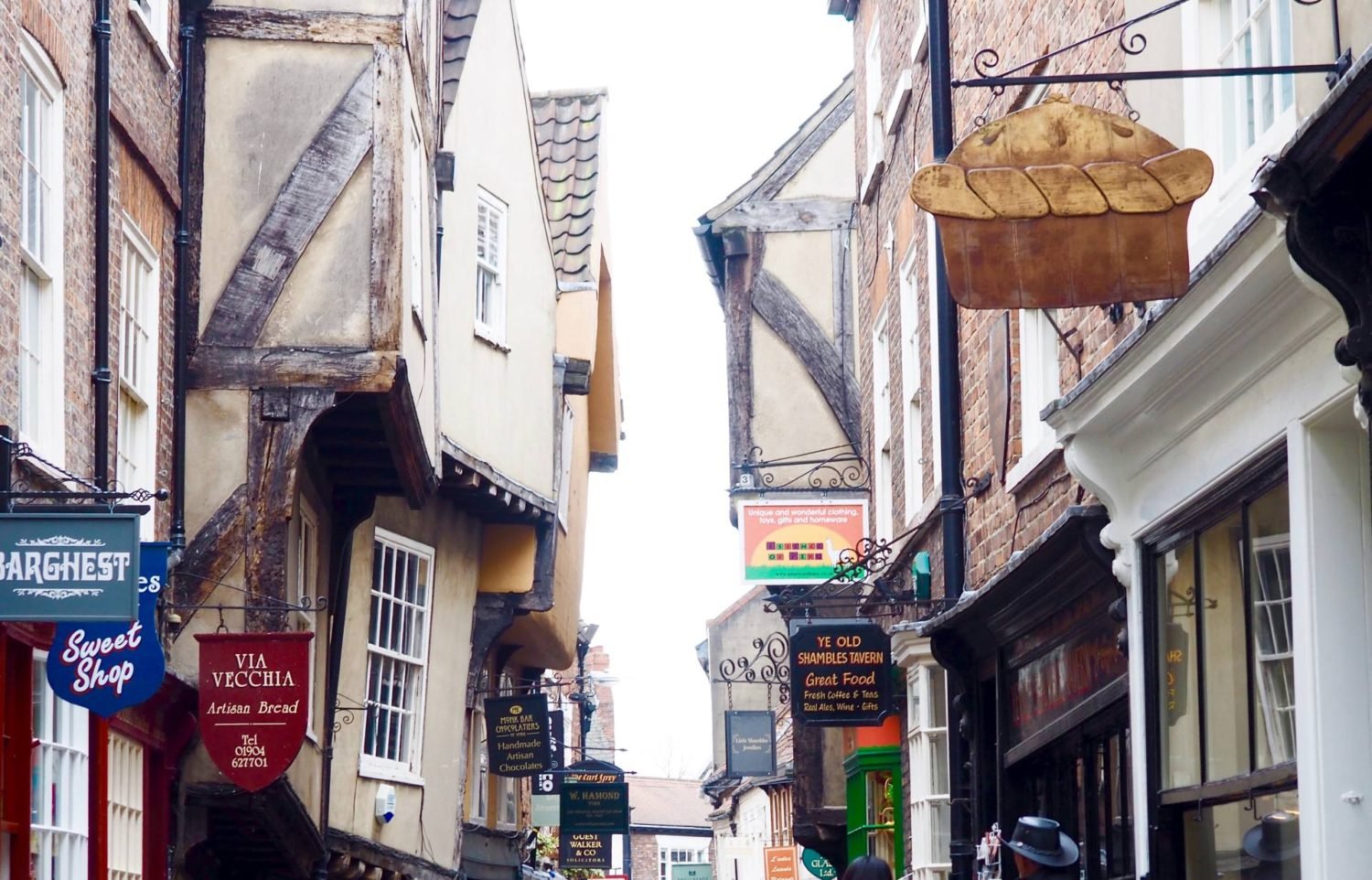 I'd probably have walked past this tiny antique shop without a second thought, so it was great to have Camille's local insight lead us there. Up the creaking stairs of the listed building, we found a sunny coffee shop with uneven wooden floors and some of the tastiest scones in York, still warm from the oven and laden with clotted cream and jam.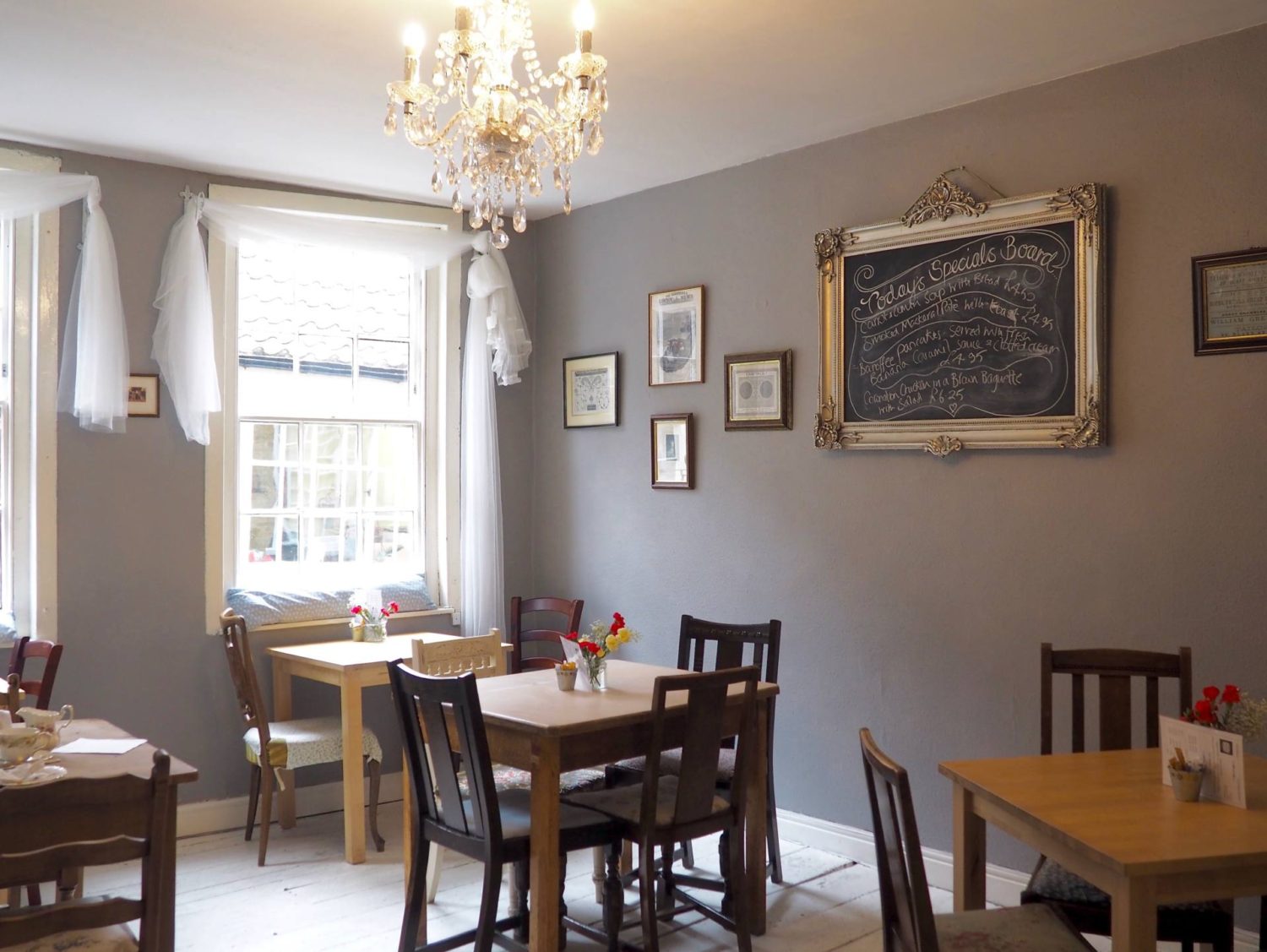 Our scones and tea were served on elegant mismatched china. I'd have been disappointed if they weren't!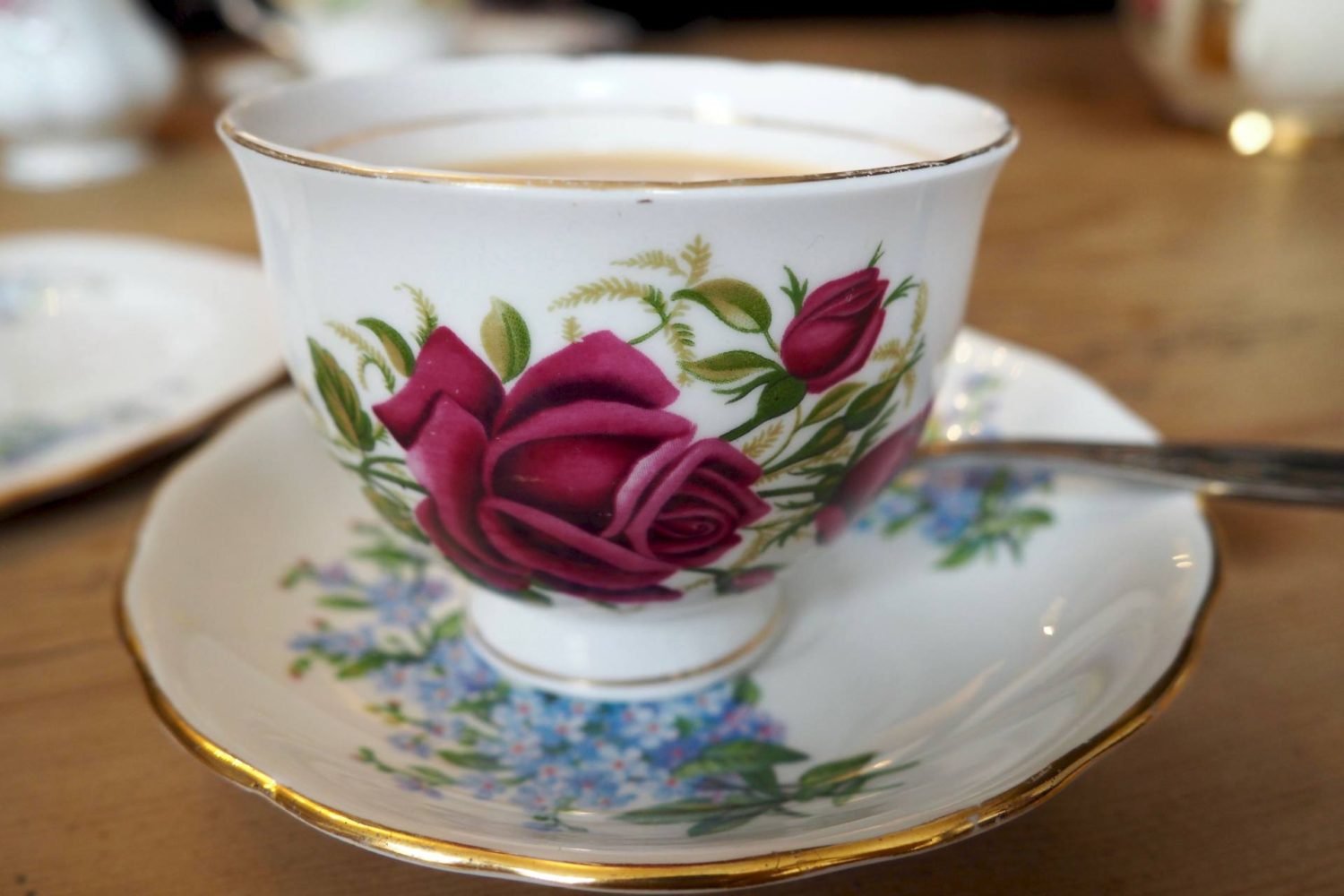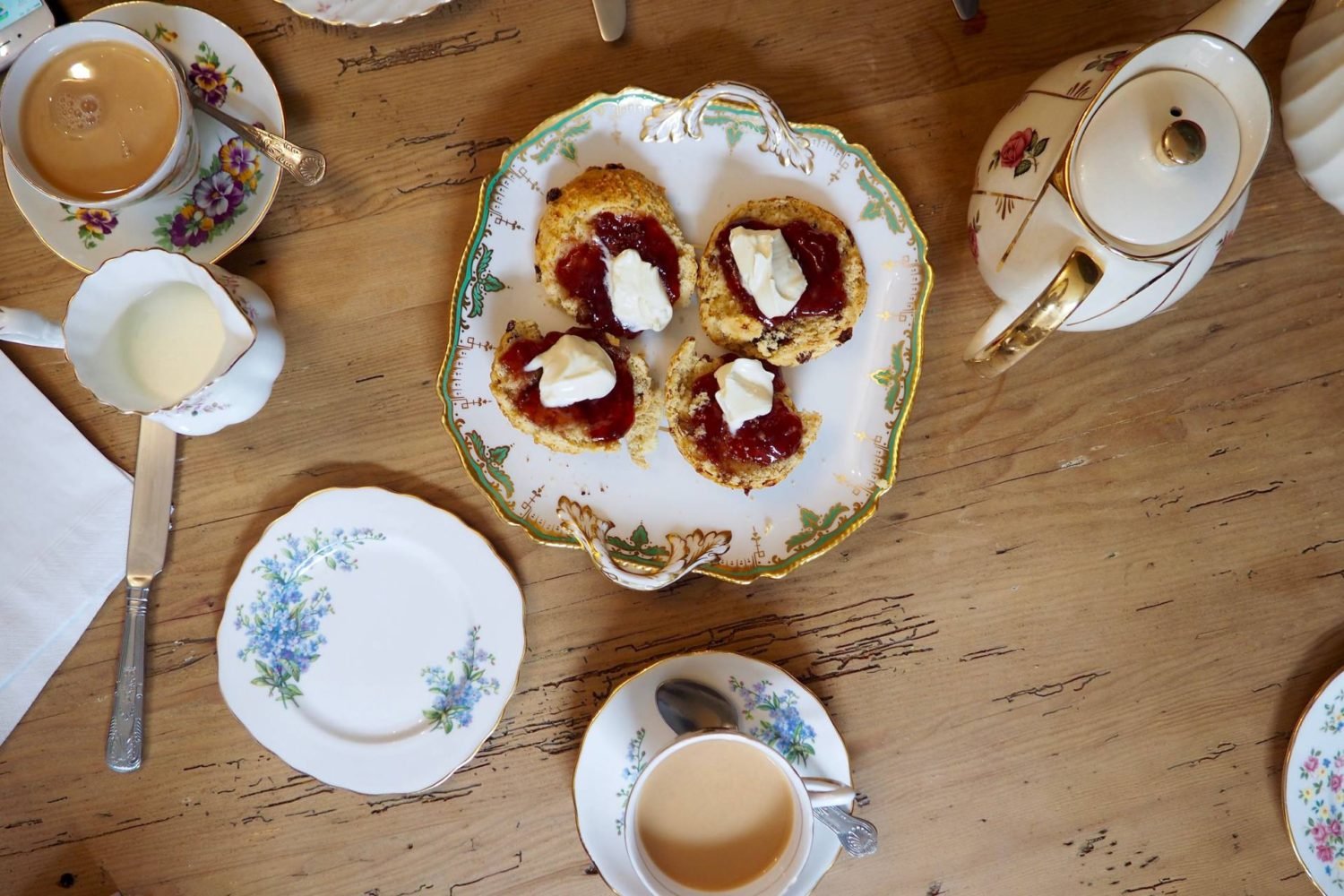 Jam or cream first? It's the age old question, but I'm a jam-first kinda gal.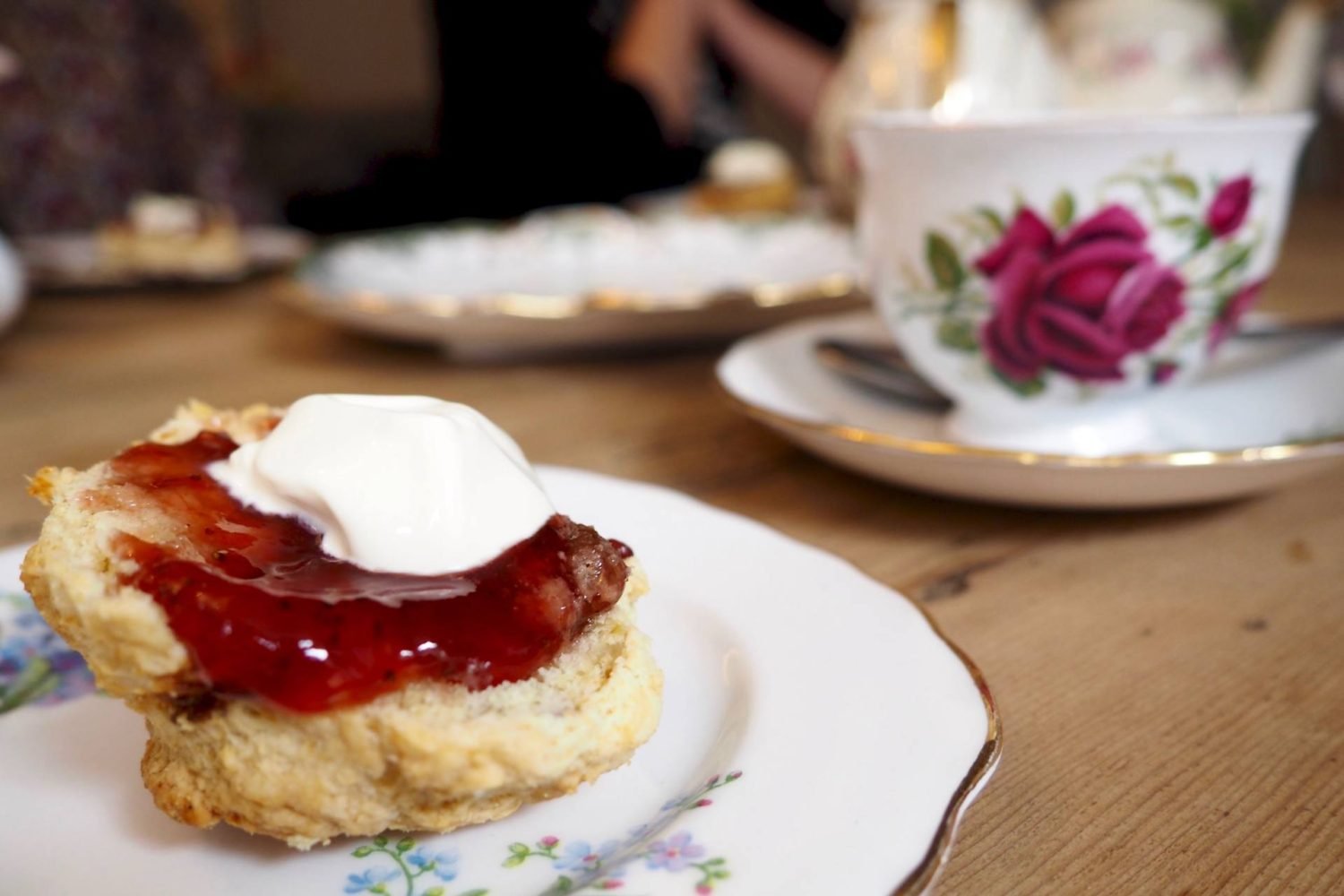 After indulging we had some time to rummage through the vintage finds on the floors below.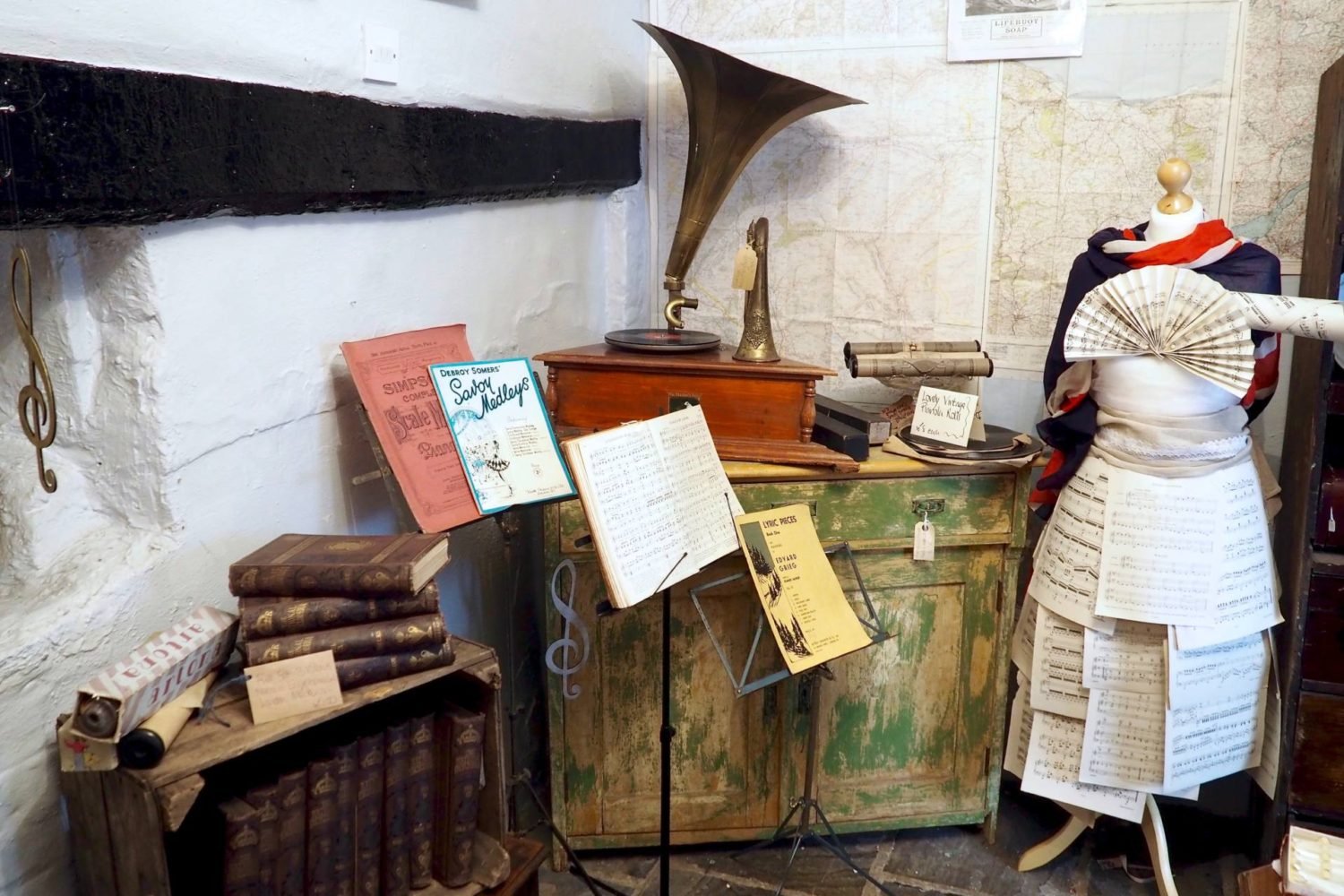 Modern day: loose leaf tea is big business
Next, we stopped at Whittard, where the friendly staff gave us some specialty teas to taste.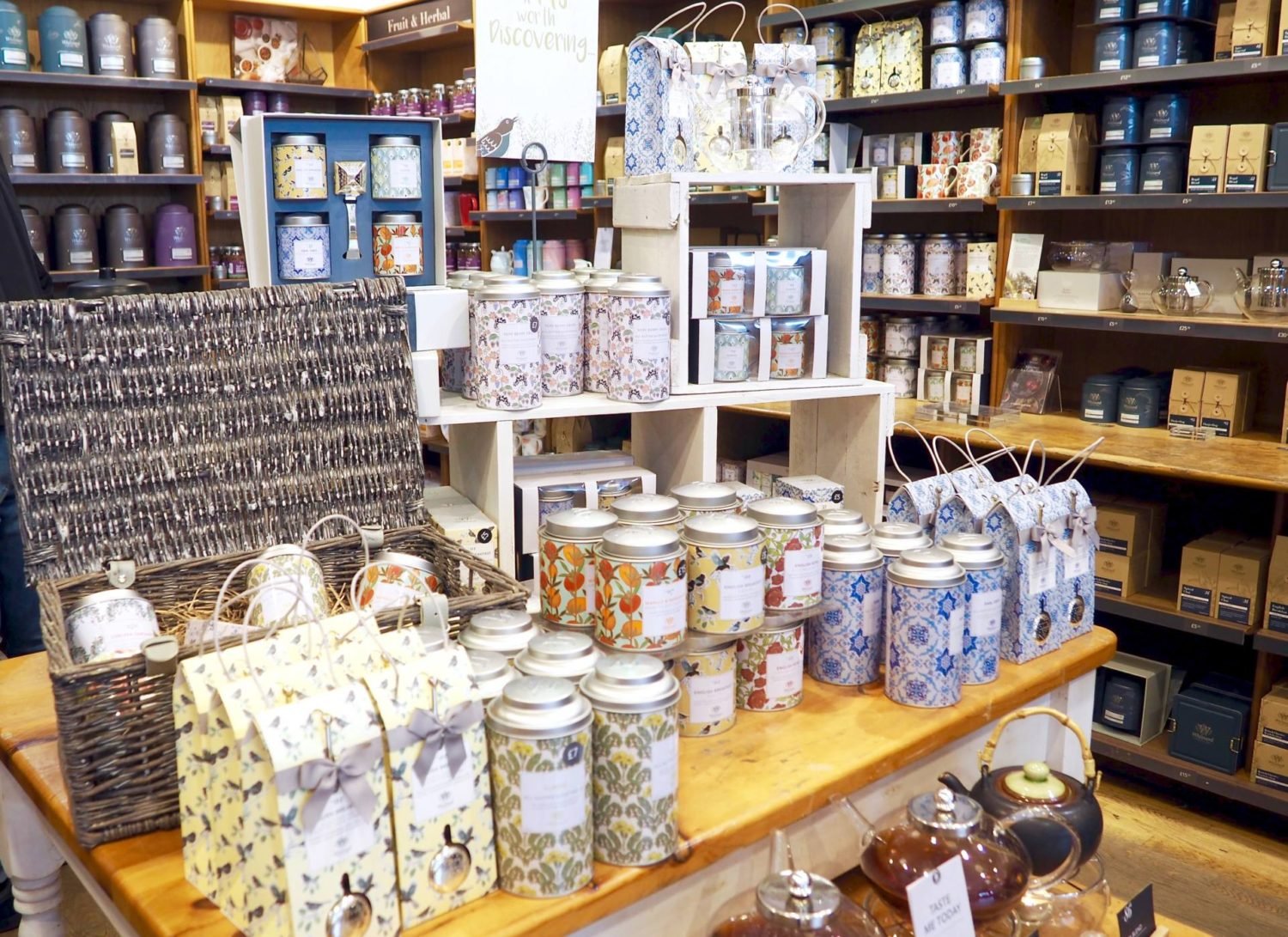 A stop in the Middle East
Our penultimate stop on the food and drink tour was in York's new food market, where Camille introduced us to the staff at Los Moros. It's an Algerian food stall serving all kinds of wonderful things I'd never come across before. Looks like I need to add Algeria to my travel bucket list!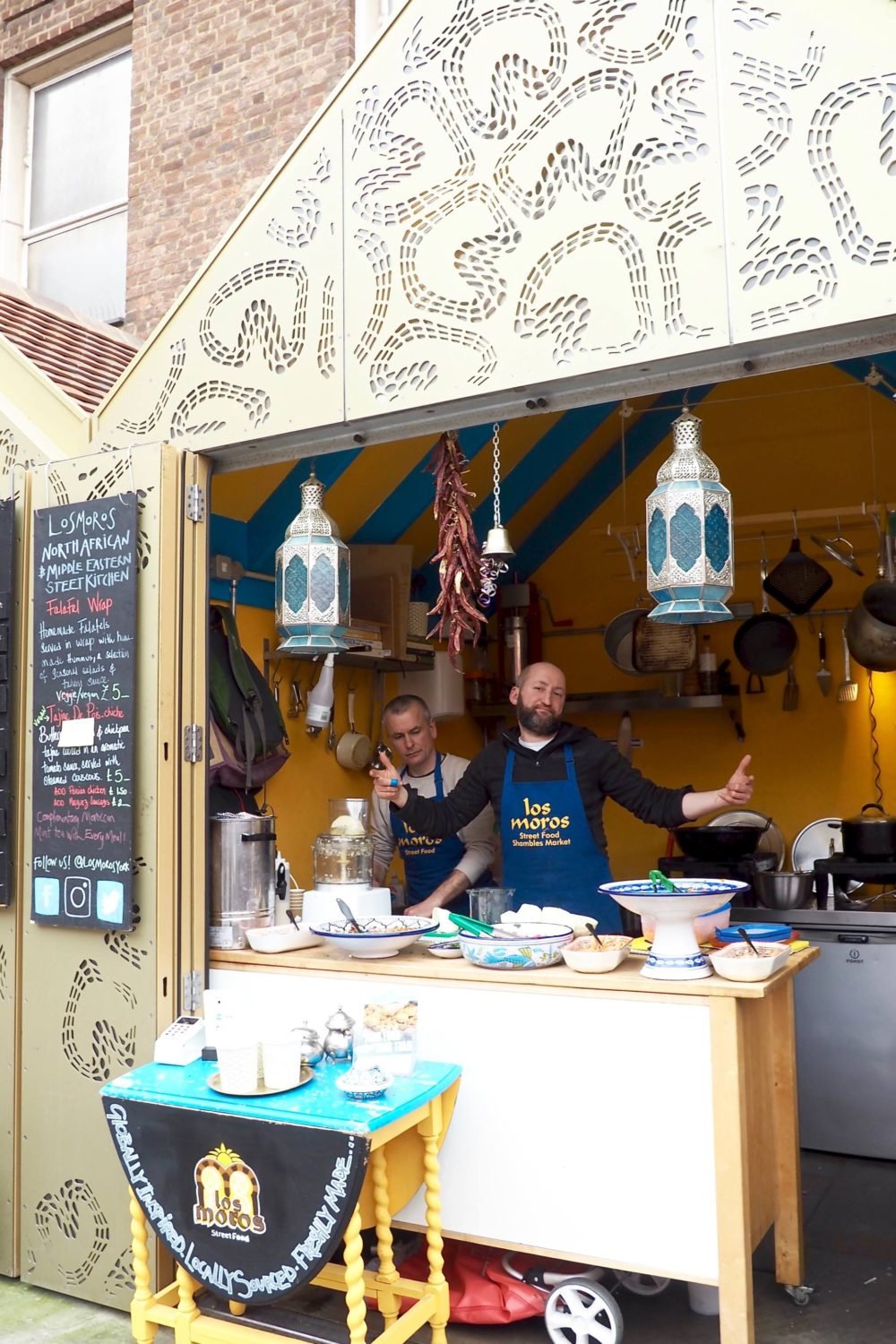 We sampled two kinds of Algerian biscuits, my favourite being the one soaked in orange blossom with almonds, before continuing towards York train station.
The best Afternoon Tea in York at The Principal's Garden Room
Our final brew of the day was served in an elegant setting: The Garden Room of The Principal Hotel. After stomping around the city for a few hours it was lovely to sit back in a regal armchair and be served Afternoon Tea. Our table by the window meant we had gorgeous views of the city all the way to the Minster.
We came on the right day, because Bake Off Creme de le Creme winner and master chocolatier Mark Tilling happened to be in the hotel's kitchen and he served us our Afternoon Tea!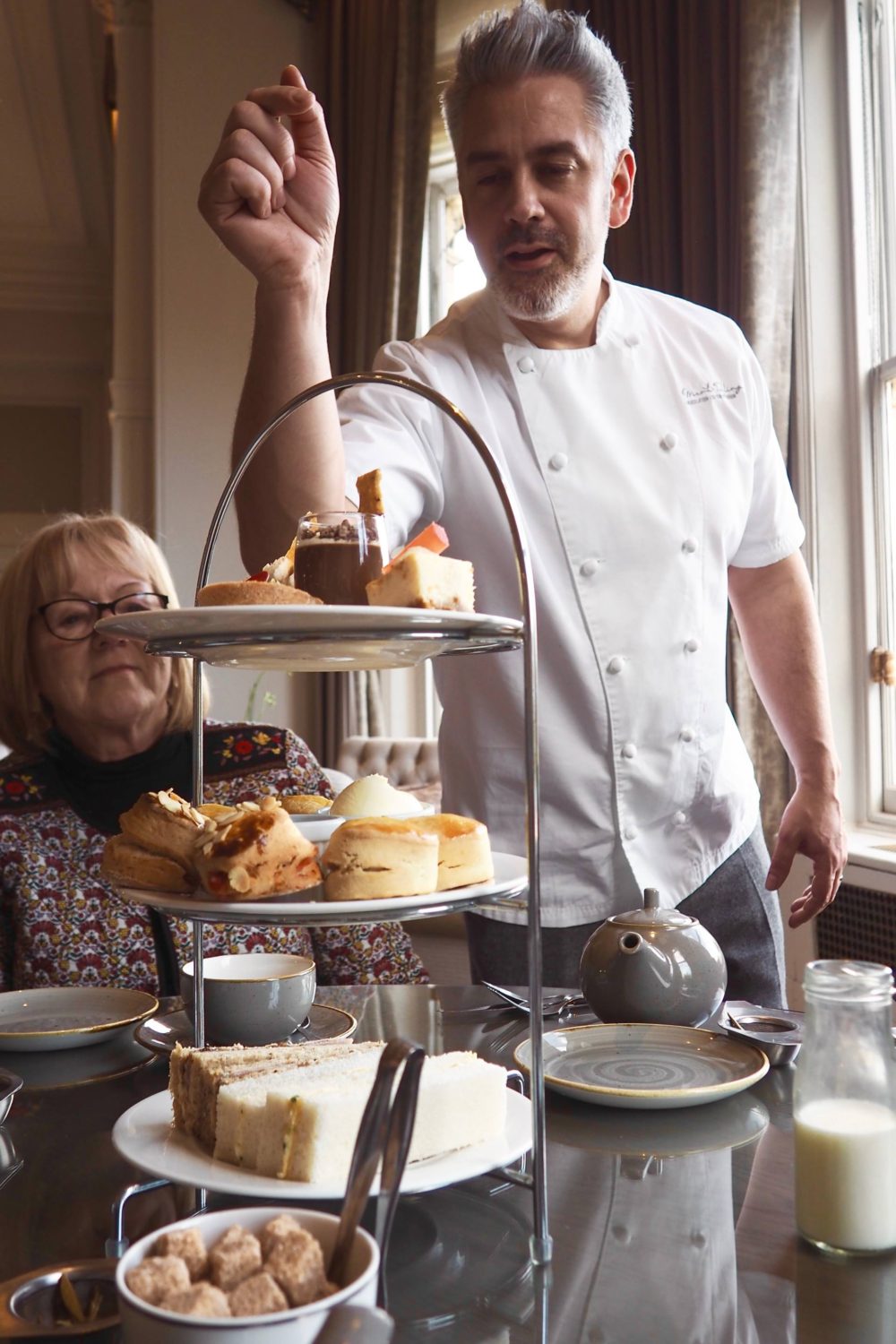 What really set Afternoon Tea at The Principal apart from others I've experienced was the first course: a surprising sweet potato and chorizo soup with sherry vinegar veloute which I'll be trying to replicate at home, smoked mackerel mousse with apple and lime puree served on crisp breads and Yorkshire rarebit with sweet chutney.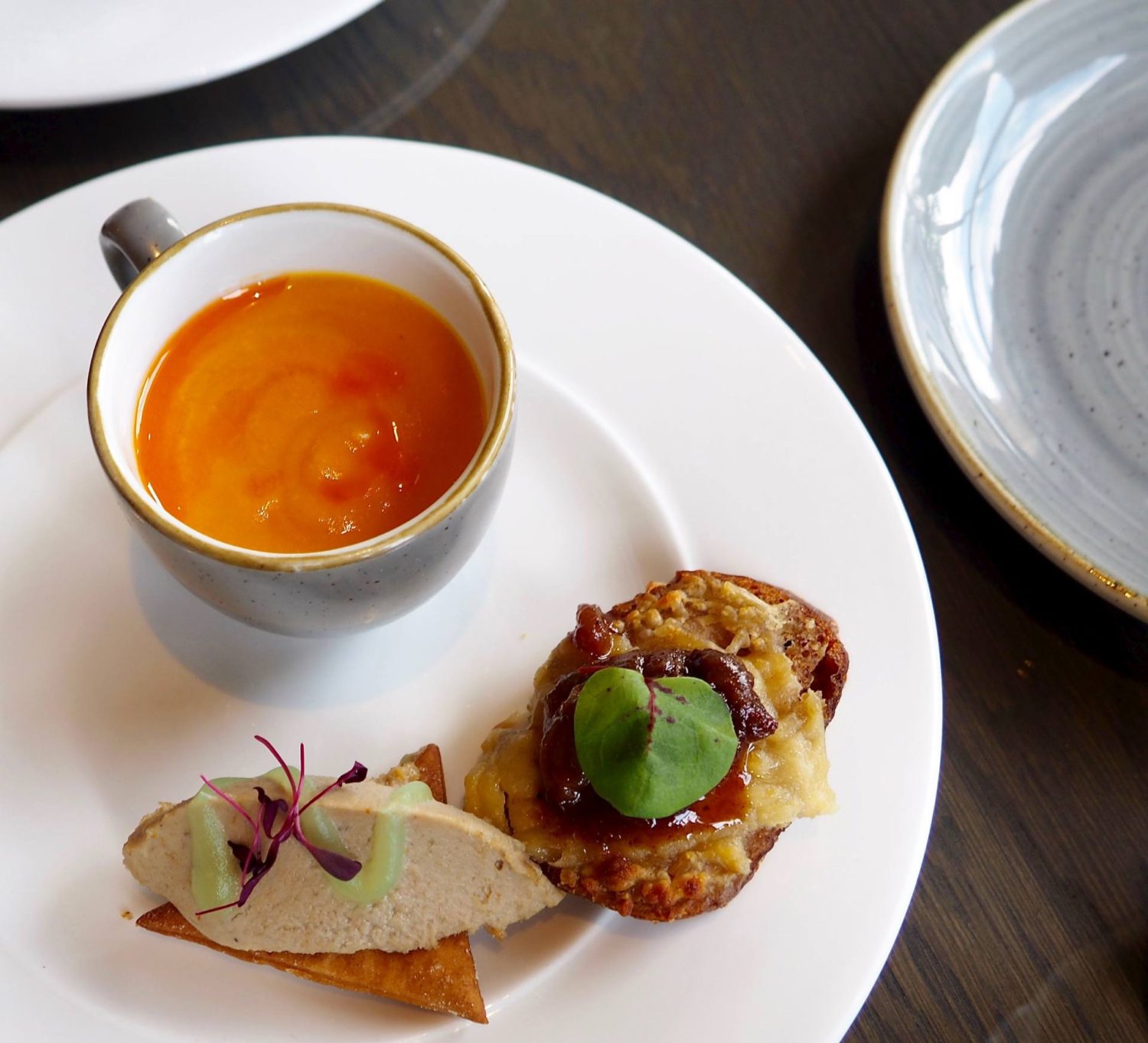 I made up my mind to pop in to The Principal for a cocktail next time I'm in York.
Next came the traditional cake stand, laden with finger sandwiches (Yorkshire ham and pickle and egg mayonnaise), mini scones and crowned with a tempting cake selection. Along with The Principal's usual offering, Mr Tilling had created a raspberry and chocolate mousse that was every bit as delicious as you'd expect from the creme de le creme.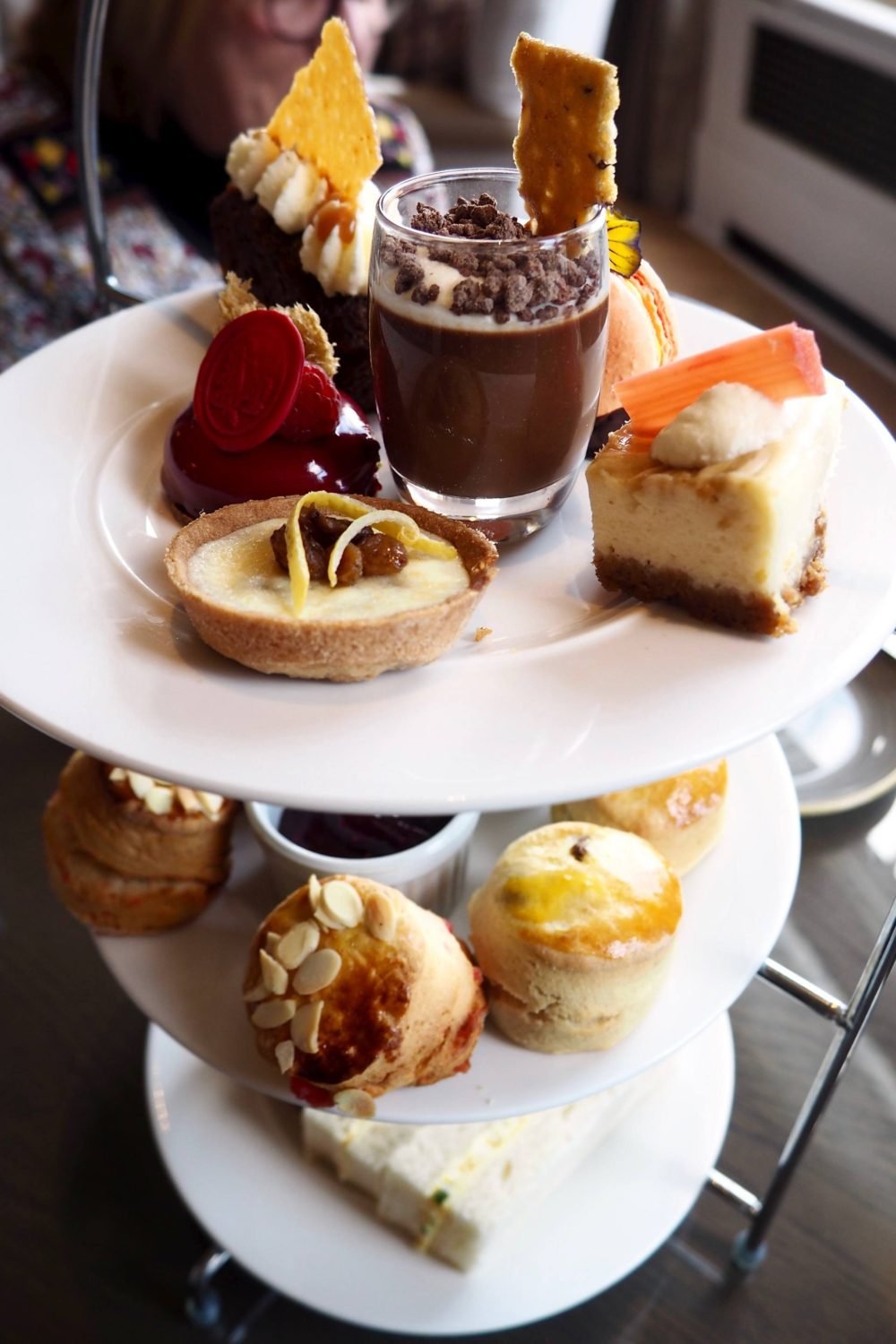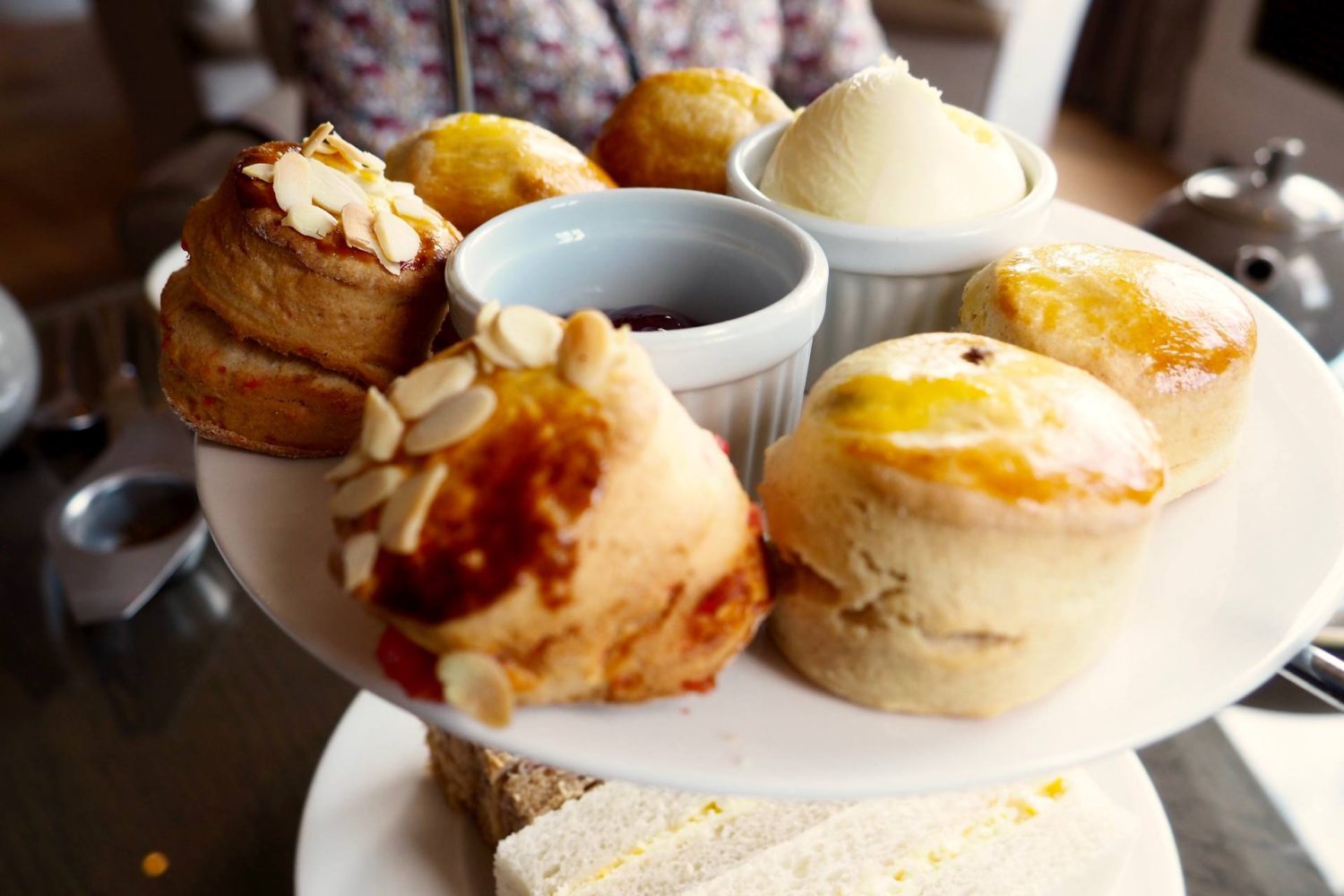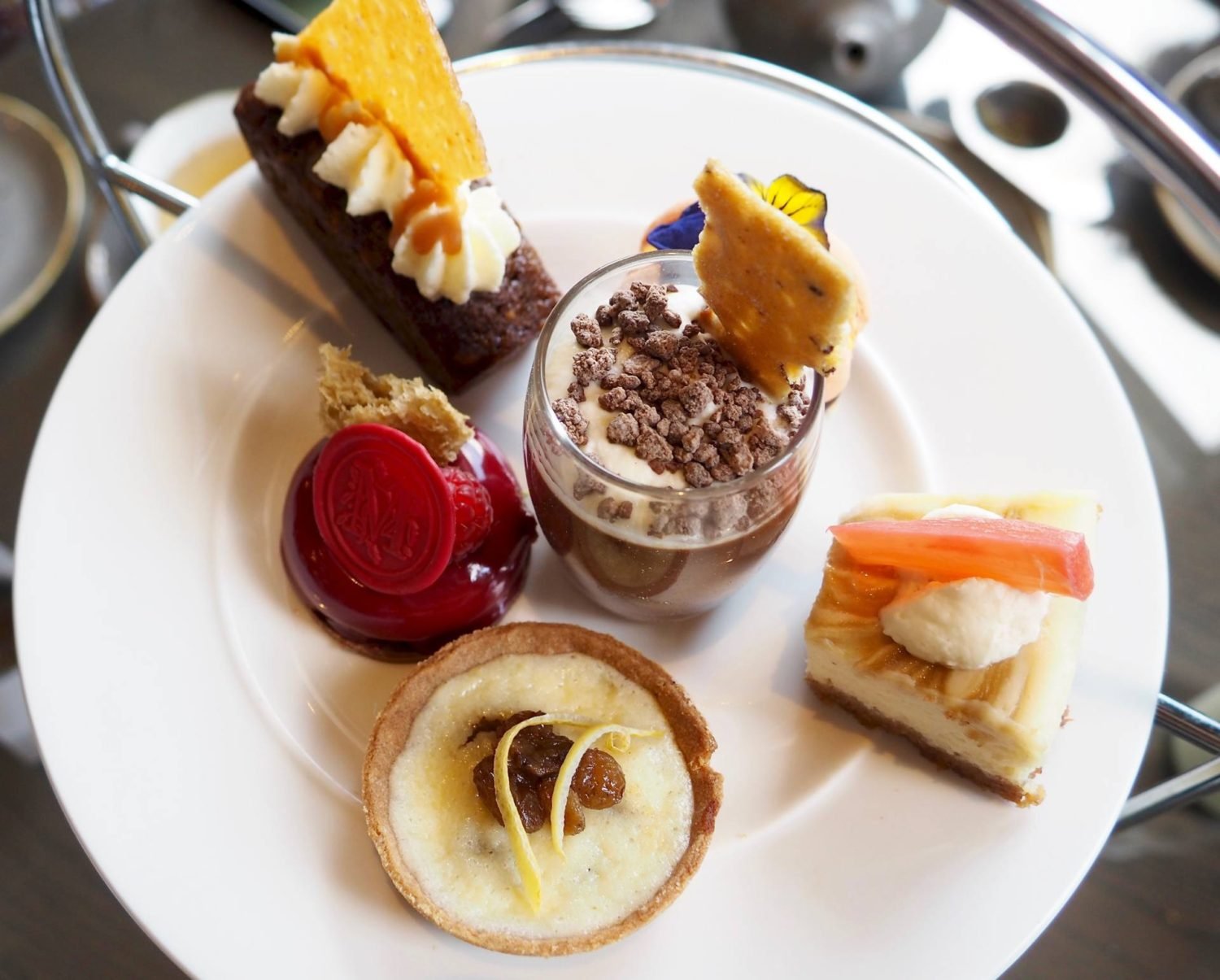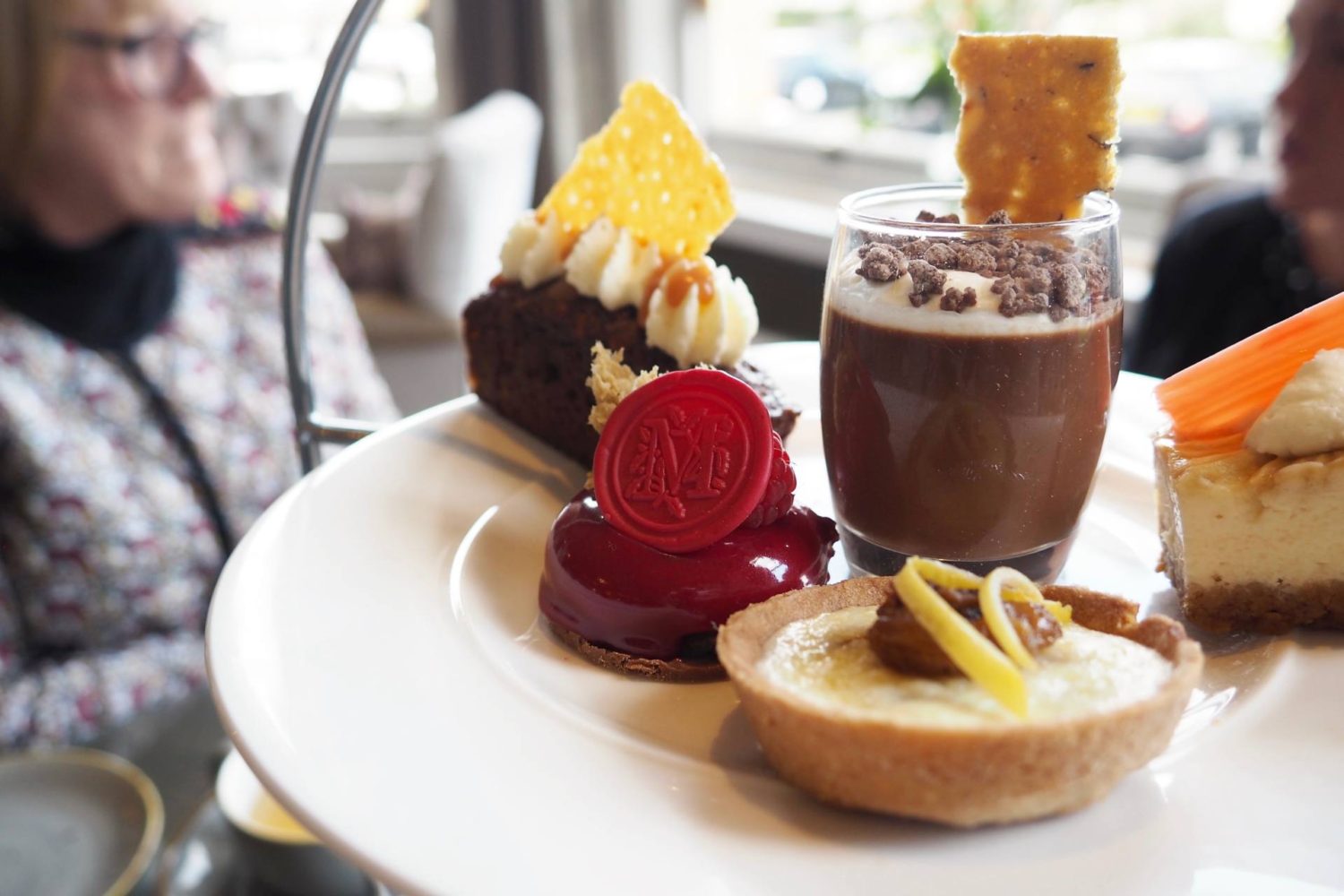 There was really no need for that eleven o clock train picnic, was there?
While we munched our way through the Afternoon Tea, Camille gave us something to remind us of our day; cute gift bags full of tea samples. It was a lovely token, but the real souvenir is the online document all tour participants receive. It's packed with information about tea and about York, in case you want to delve further in to the topics.
Why you should try a food and drink tour in York
York is the perfect city for a walking food tour because it's wonderfully compact. Tours in a Dish covers a lot of ground in four hours, but it's completely manageable for anyone who has no trouble walking.
In a place like York, where tea shops are ten to the dozen and it's too easy to miss some of the hidden gems, Tours in a Dish offers tourists and locals alike a chance to discover the real treasures and even get to know the people and initiatives behind them.
I hadn't expected to learn so much about tea during our tour, but I came away with some great titbits of information to share with people. For example, did you know that tea replaced beer at breakfast during Queen Anne's reign? Us Brits, eh?
Aside from how interesting and fun the tour was, I think it's incredible how well Camille has done to research and organise Tours in a Dish. I wish her all the best and hope to see the tours thrive.
If you're visiting York soon, contact Camille at Tours in a Dish: info@toursinadish.com / 07961028971
You might also like
My review of Marmadukes Hotel in York
Please share this post if you know someone who would love to do a food and drink tour of York and join me on Facebook, Twitter and Instagram. You can also subscribe to receive new posts via email using the box on the right!
All photographs were taken on my Olympus Pen E-PL7.