When I arrived in Mexico City and shared my location with my Instagram followers, my DMs were immediately flooded with in-the-know travellers urging me to visit Xochimilco. And I'm so glad I went!
A crazy day at Xochimilco, Mexico City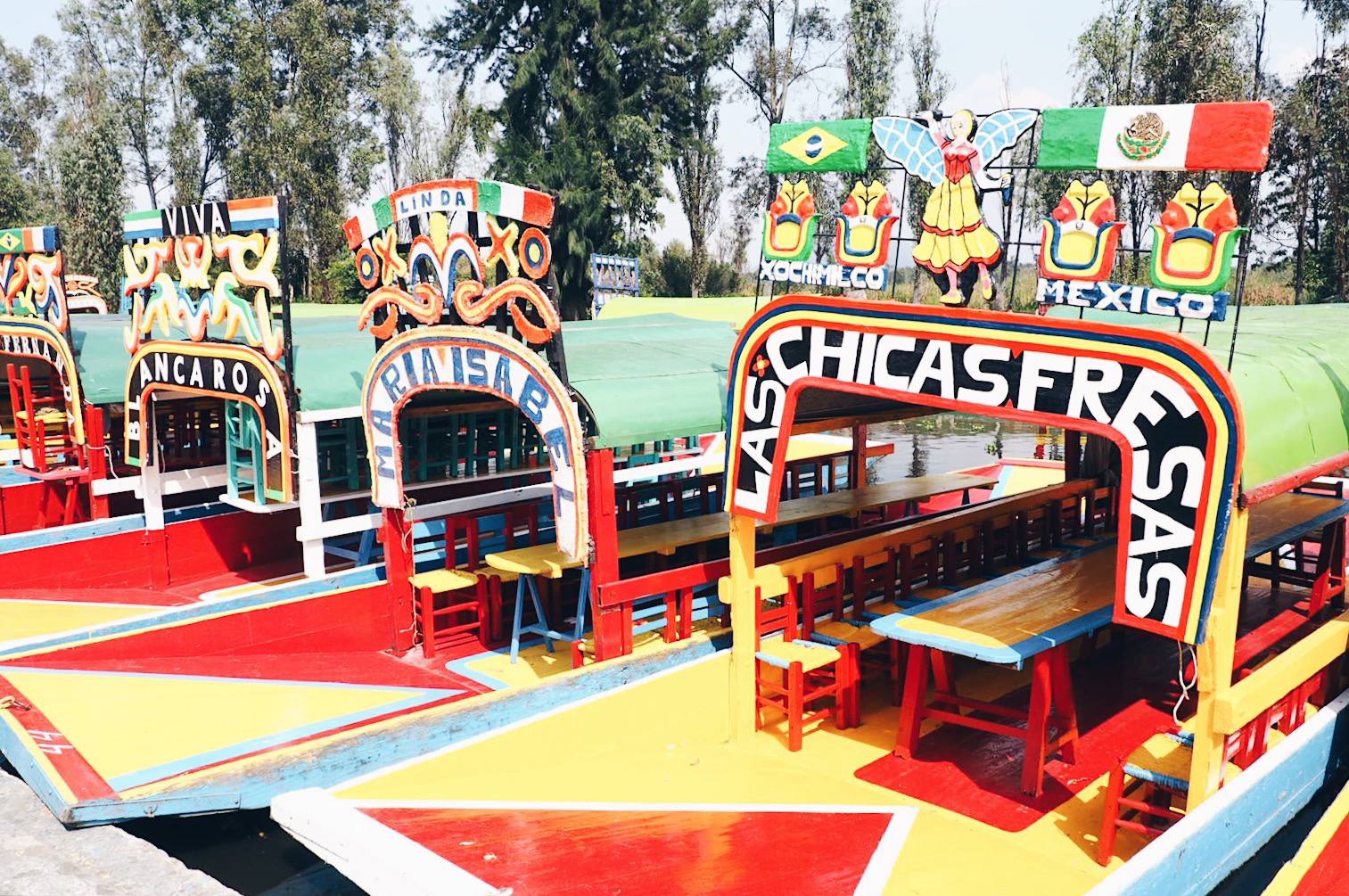 So, what is Xochimilco? And umm, how do I pronounce it?
It's okay, I had to ask my local travel buddy how Xochimilco is pronounced too! It sounds like sot-chi-mil-ko.
Xochimilco is located in the gritty suburbs of Mexico City. It's a network of canals leftover from the days when an extensive lake and canal system connected the settlements of the Valley of Mexico. Today, it's one of the most unique tourist attractions in Mexico City and it's where the locals spend their weekends. Okay, maybe not every weekend – I'm not sure anyone likes Mariachi music that much – but Xochimilco is a popular place to celebrate birthdays and the like. If you're visiting Mexico City, this is the one thing you definitely have to do.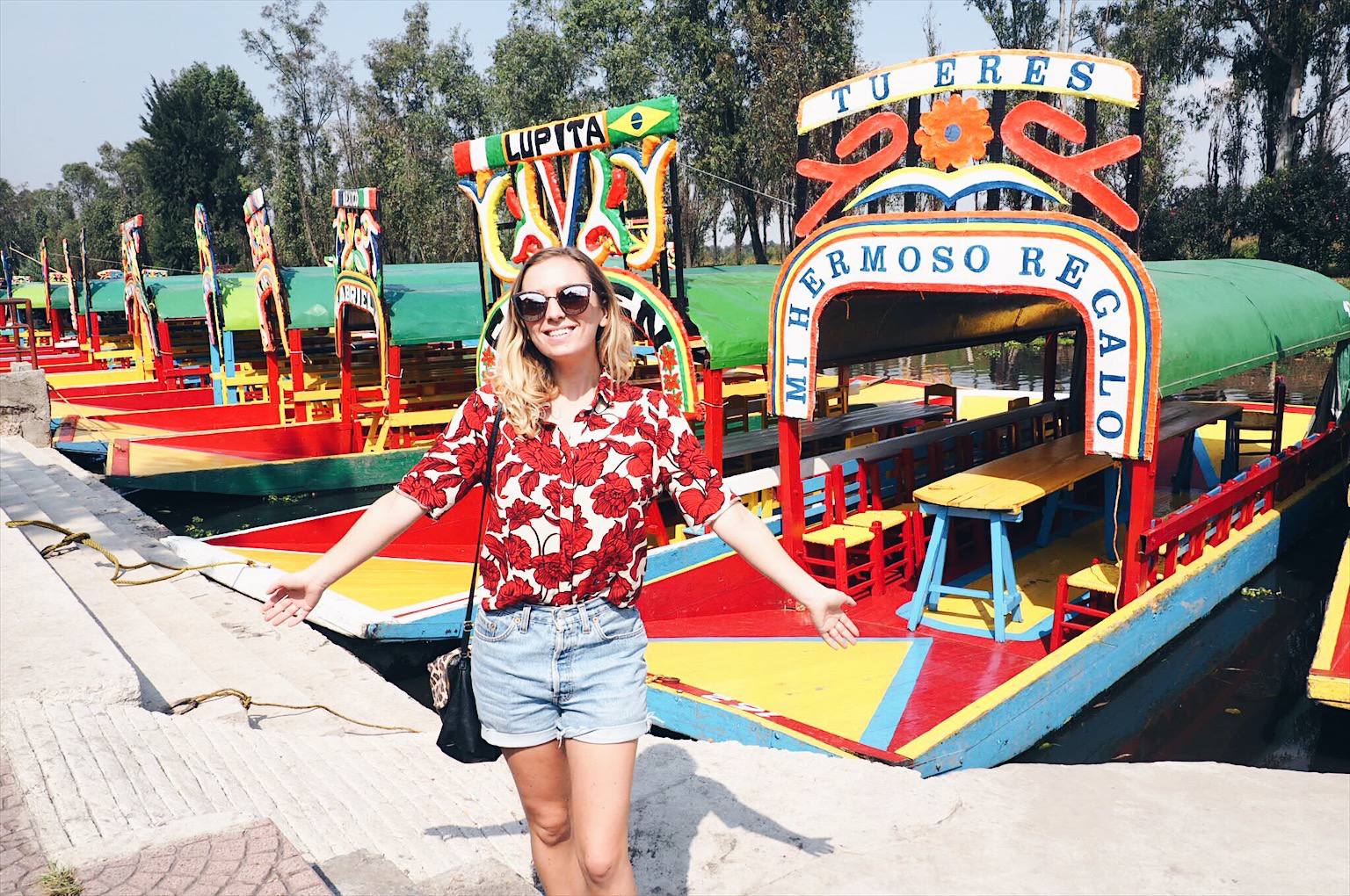 At Xochimilco, you can hire a trajinera – which is a bit like a gondola on crack – and set sail along the 170kms of canals for however long you want. Each trajinera is painted in lurid colours, all with different designs and names. Choosing your trajinera is great fun.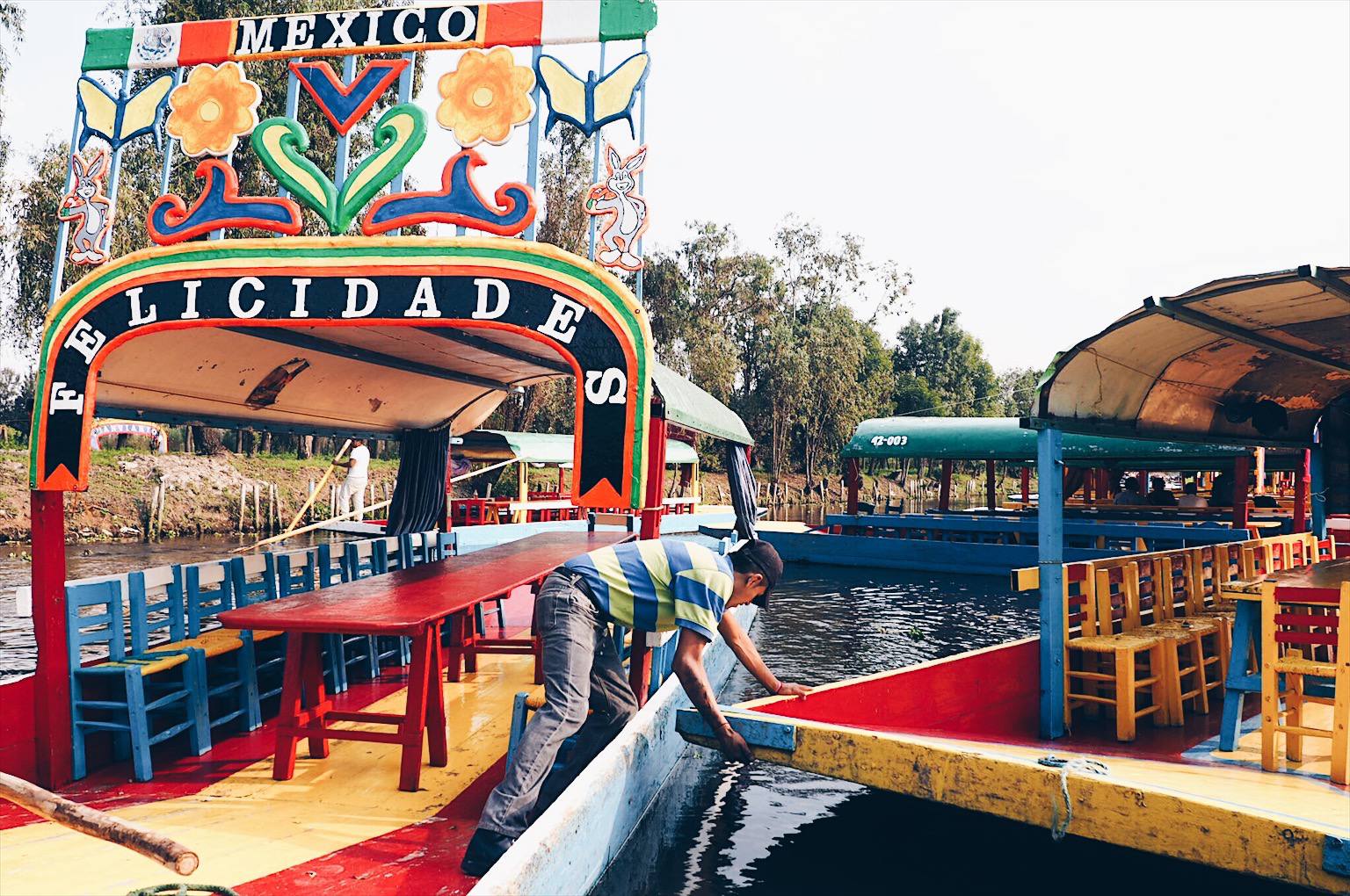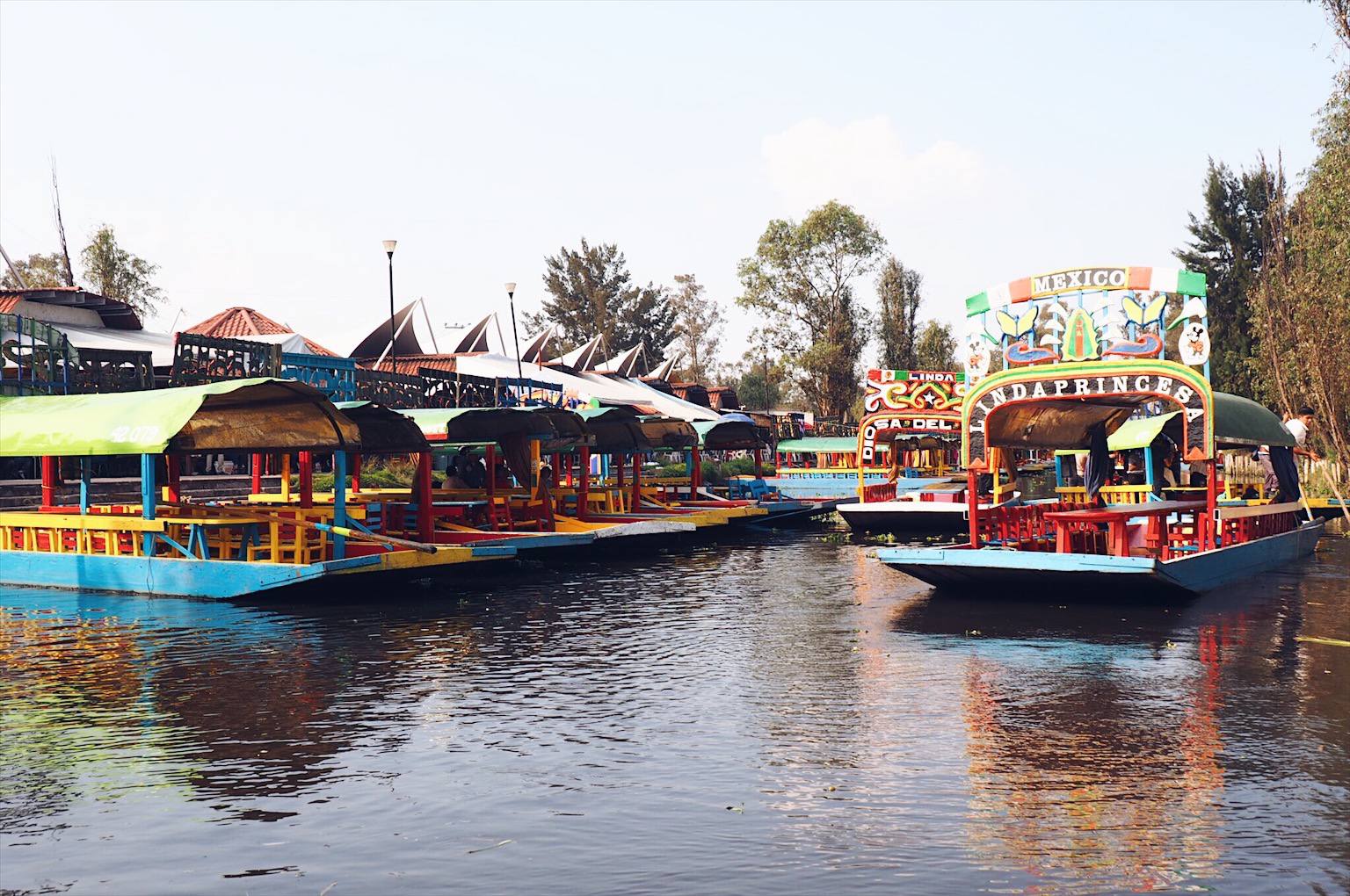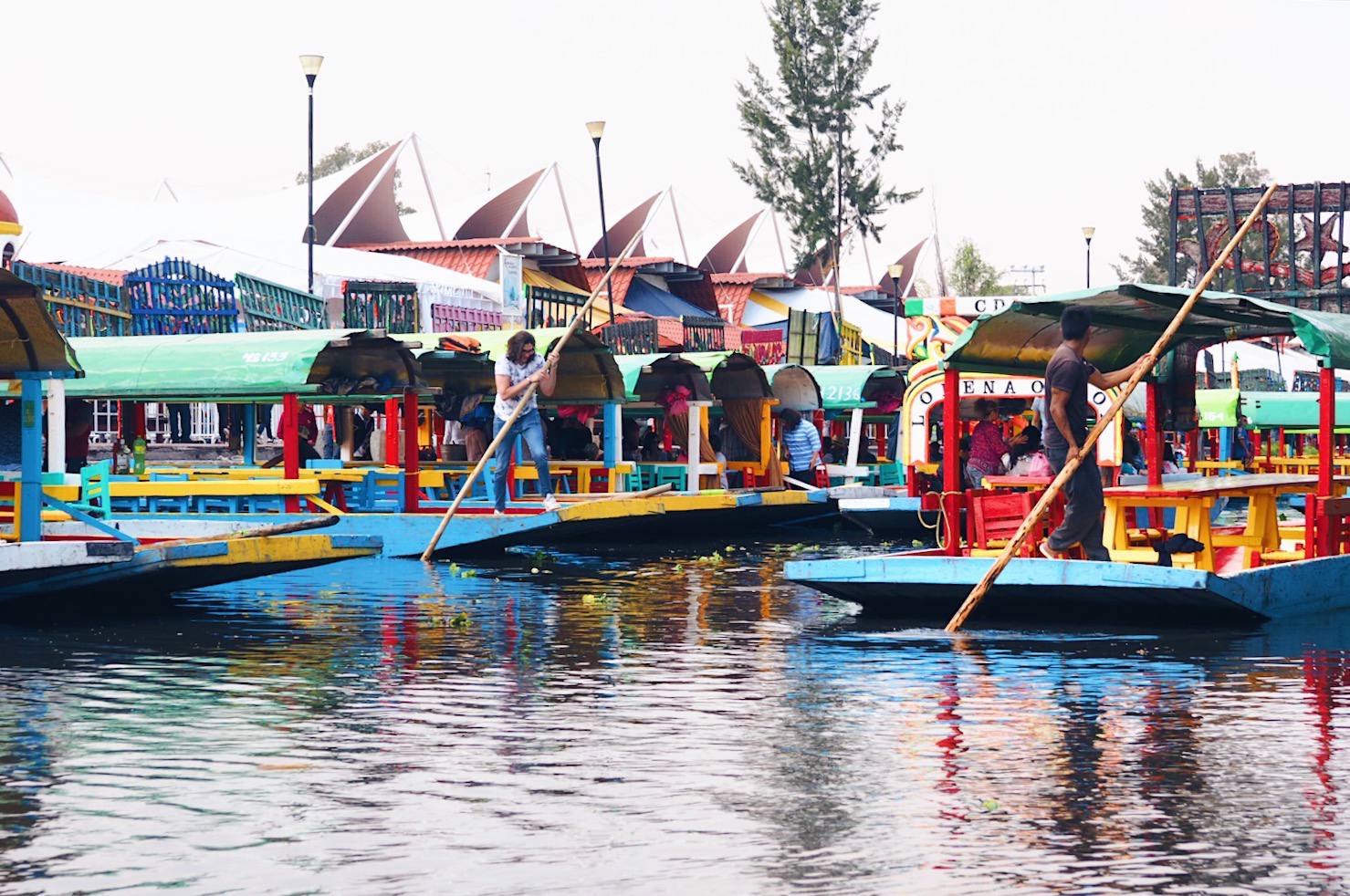 The pier at Xochimilco is lined with vendors, where you can buy food and drinks for the ride. One of the most popular refreshments is a michelada – beer mixed with lime juice and spices.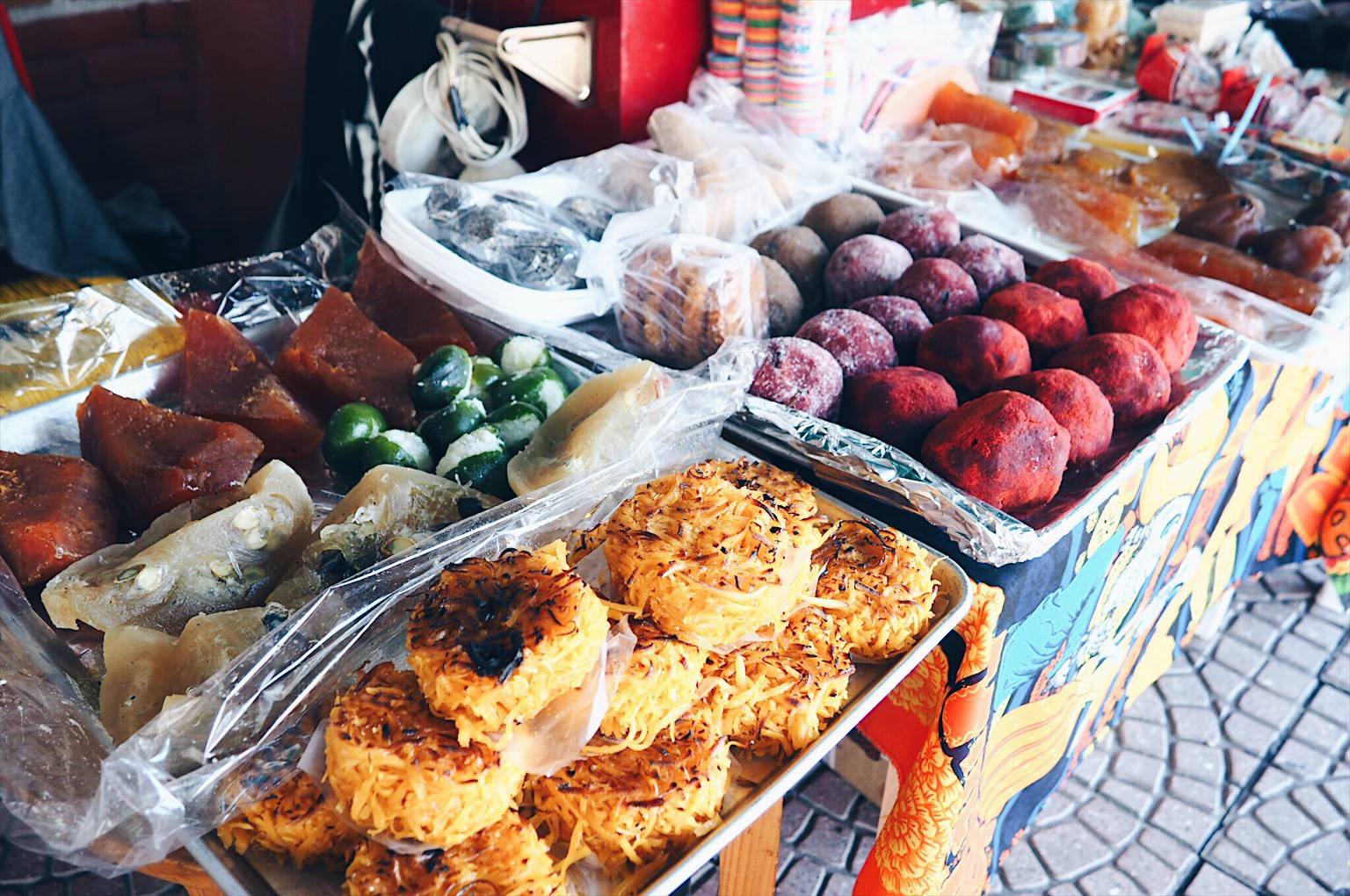 What I liked best about the boat hire situation is that you aren't loaded on to a trajinera that's packed with strangers. Each party gets their own boat, whether there are two of you or twelve of you.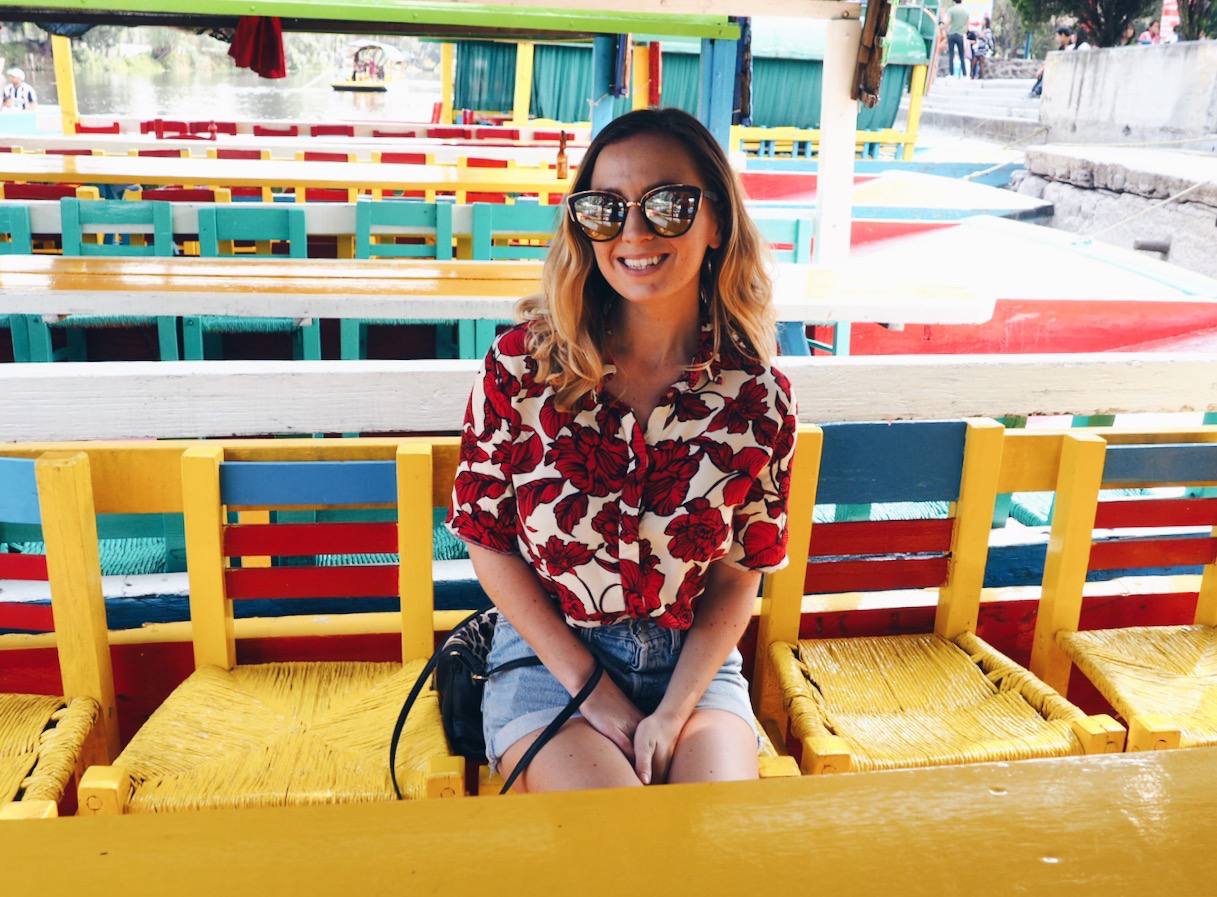 Each trajinera has a driver, so you can sit back and relax (or get up and dance, up to you!) as you glide along the water. That's one of the best things about Xochimilco: you can either use it as time to chill and watch the miniature, water locked world go by, or you can bring a ghettoblaster (I legit saw locals with ghettoblasters on board), turn up the music, clink cervezas and make it a party.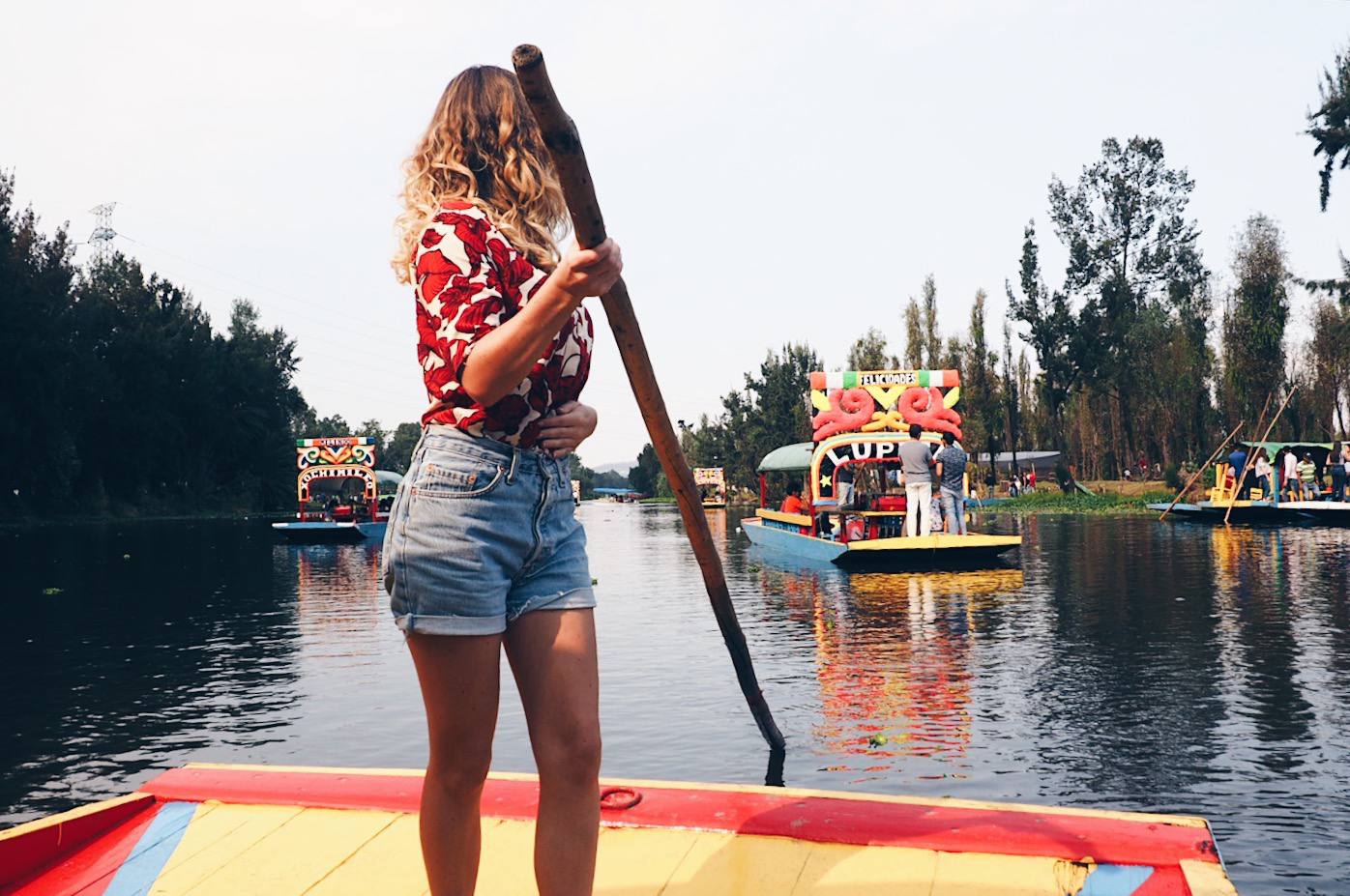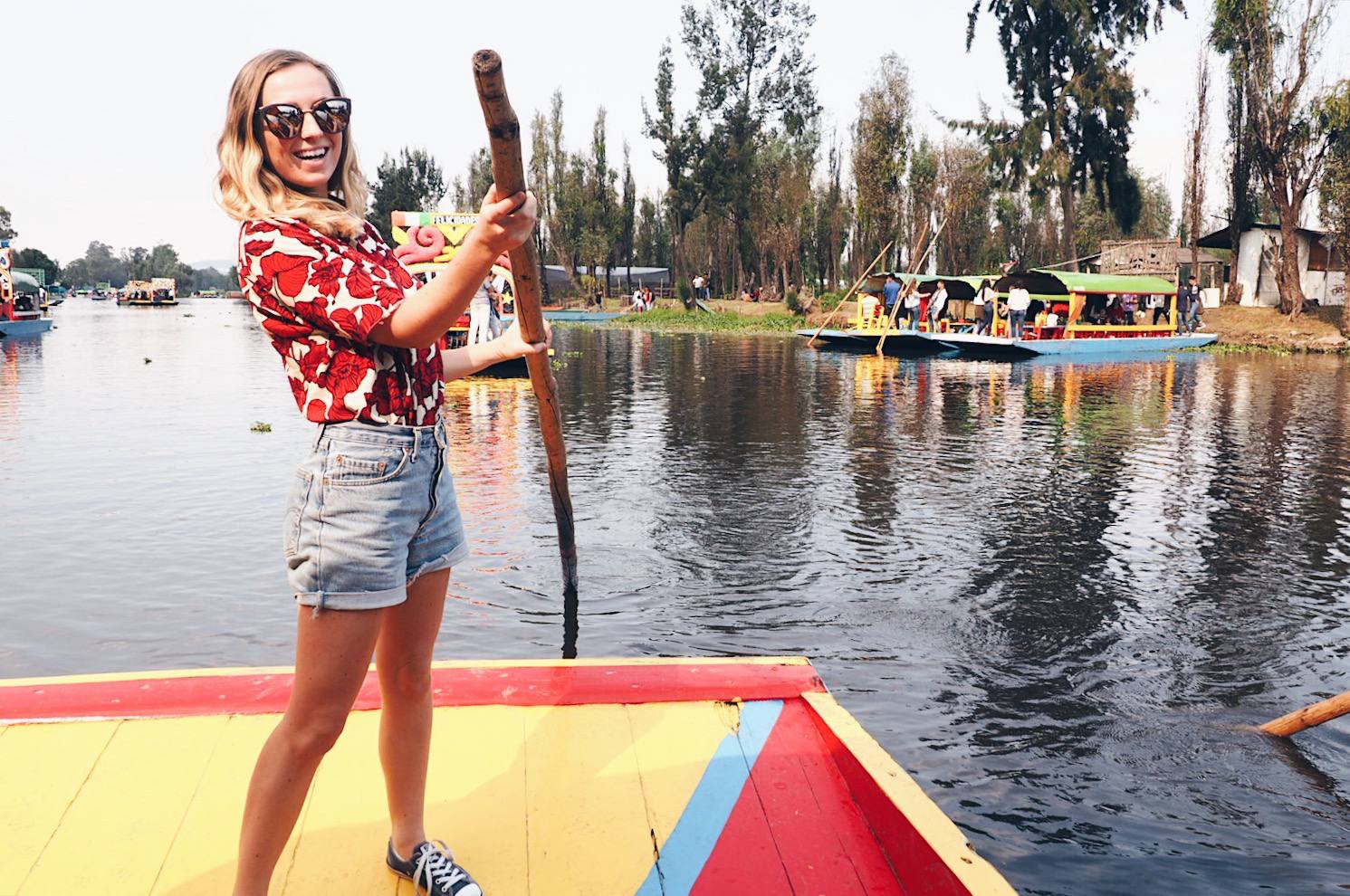 Floating food vendors can whip you up some quick bites – we got quesadillas with mixed chorizo and potato, cheese and pork.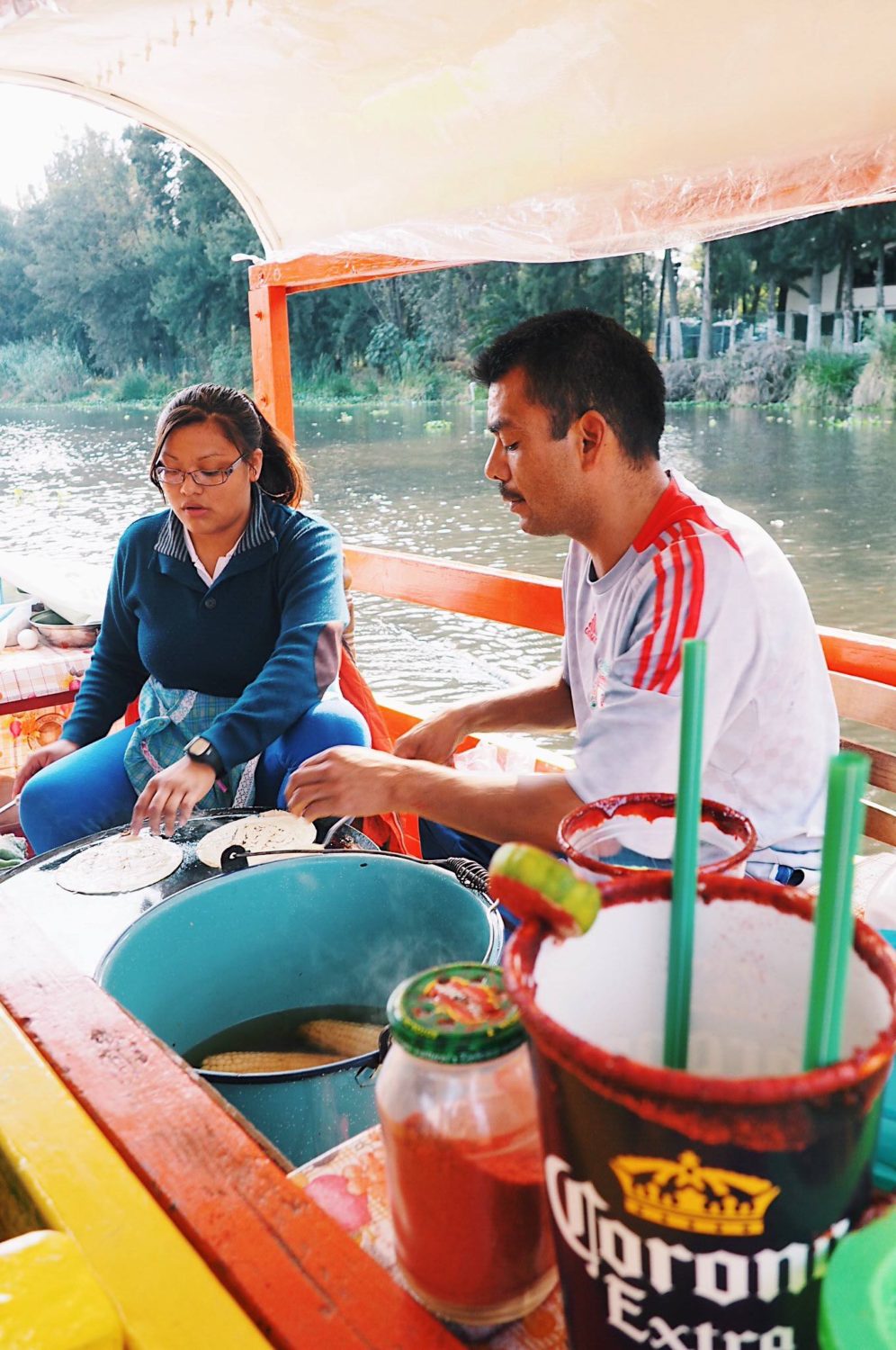 The best bit of a day at Xochimilco is when floating Mariachi bands board your boat and serenade you. You can request songs (got to be El Mariachi Queire Bailar), join them for a dance or just sit back and enjoy the show.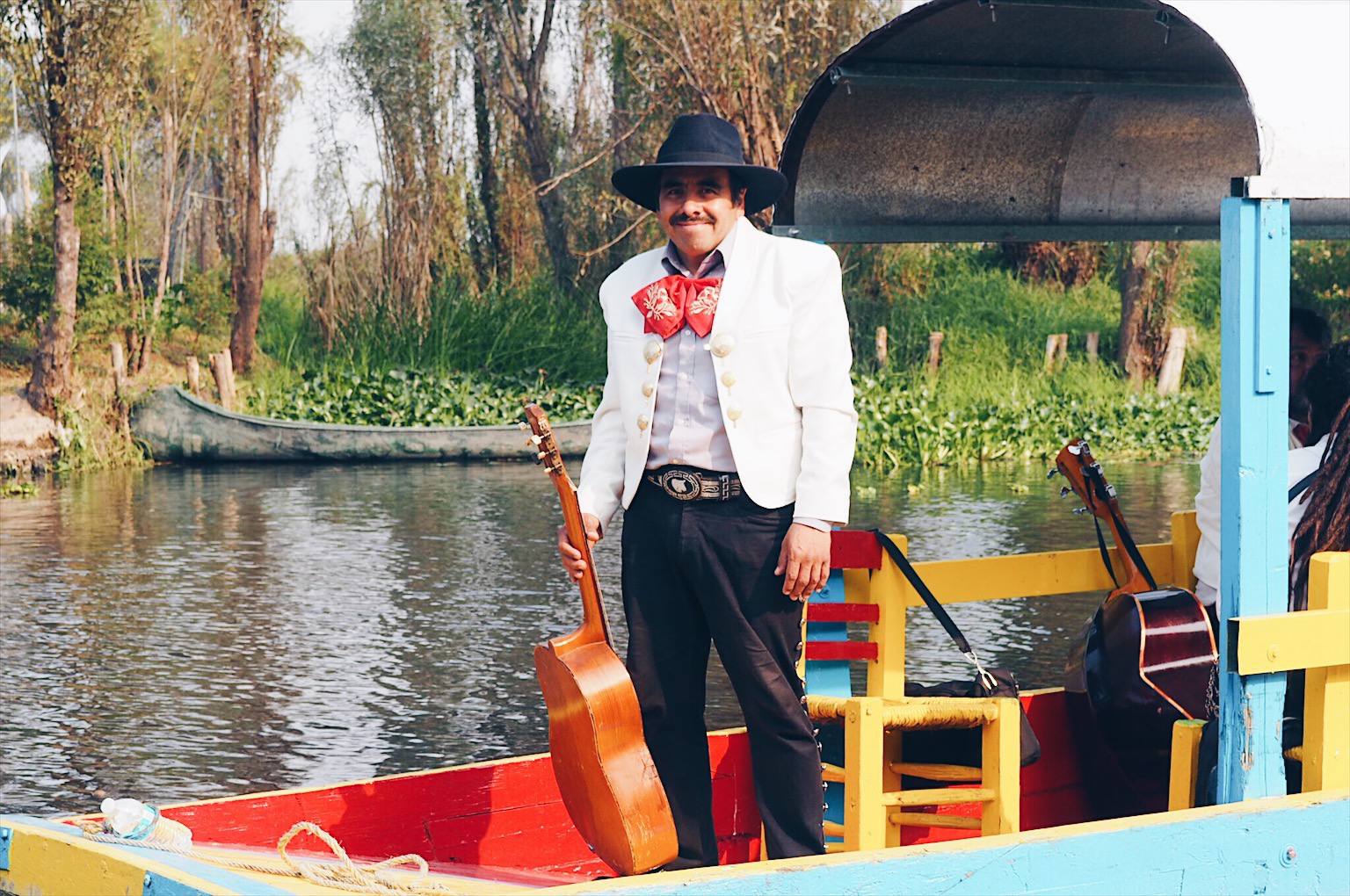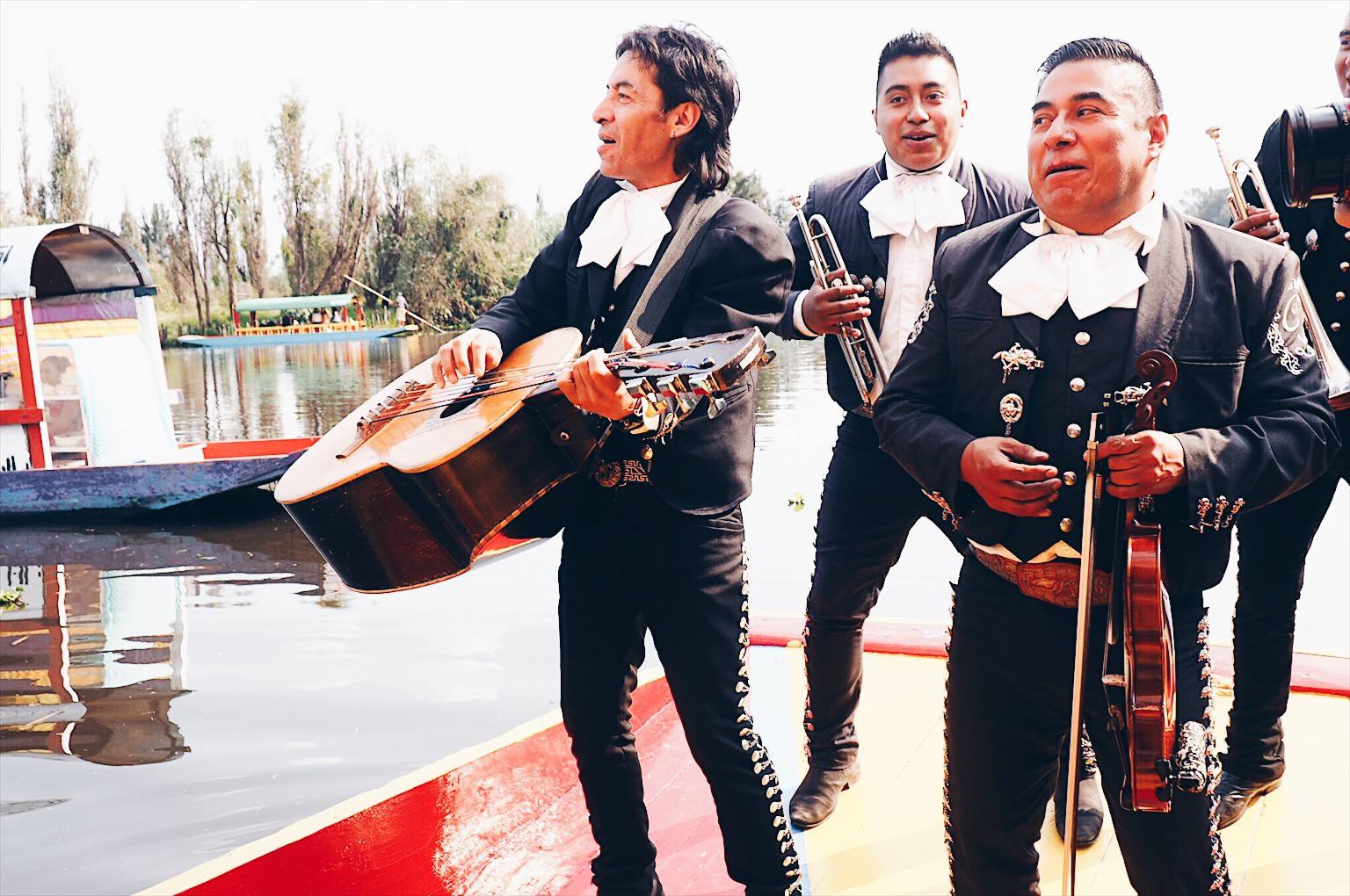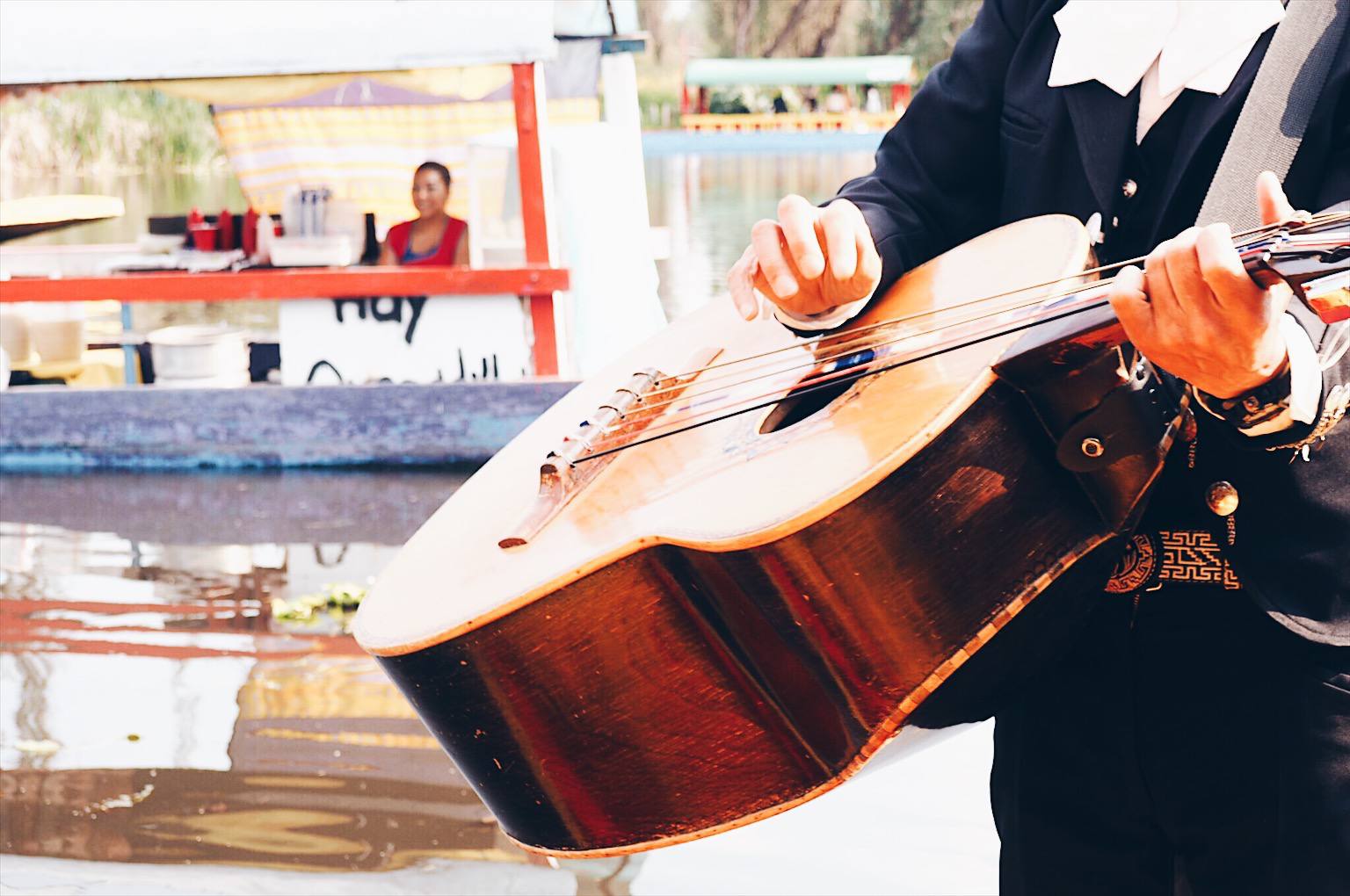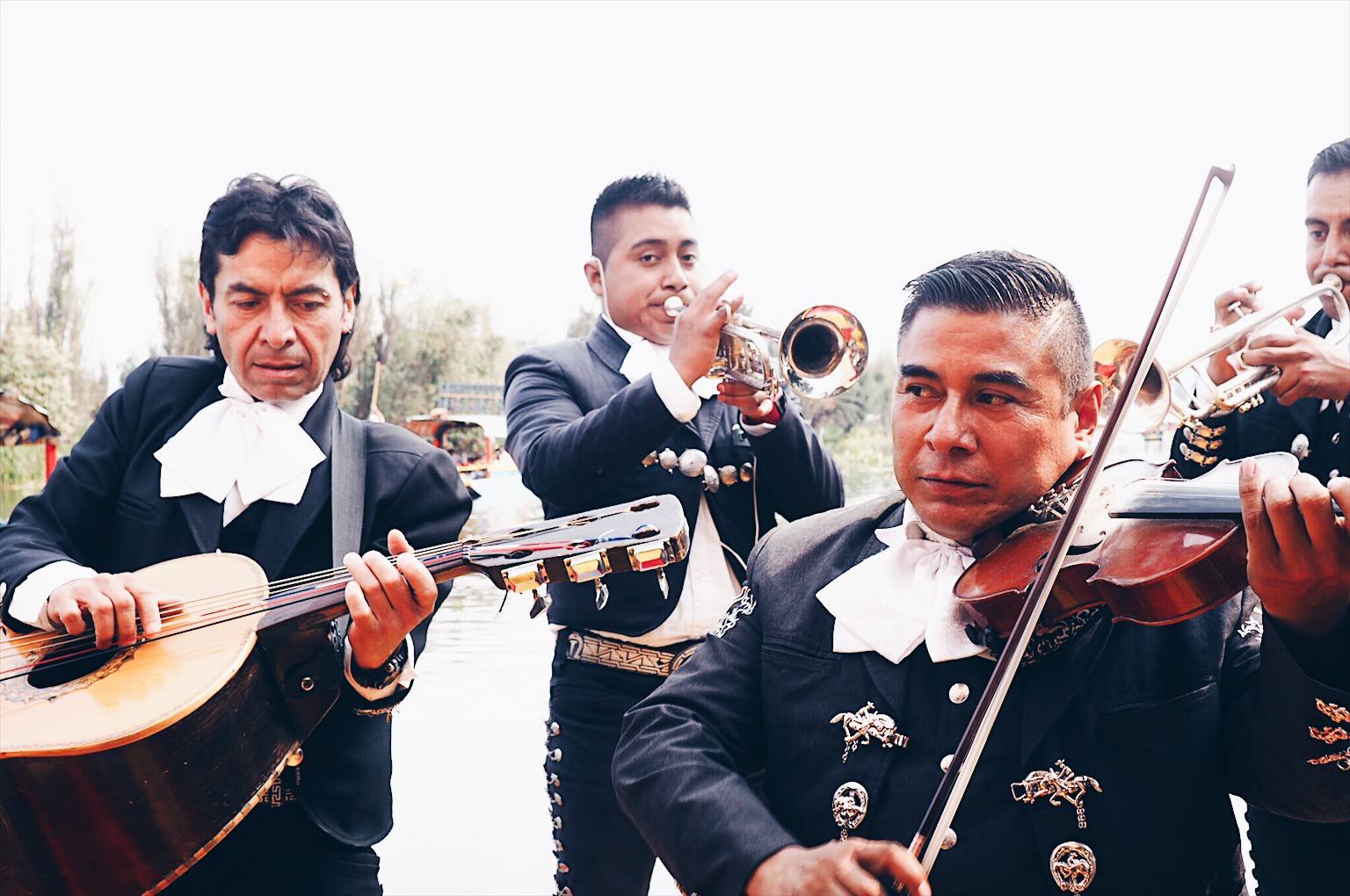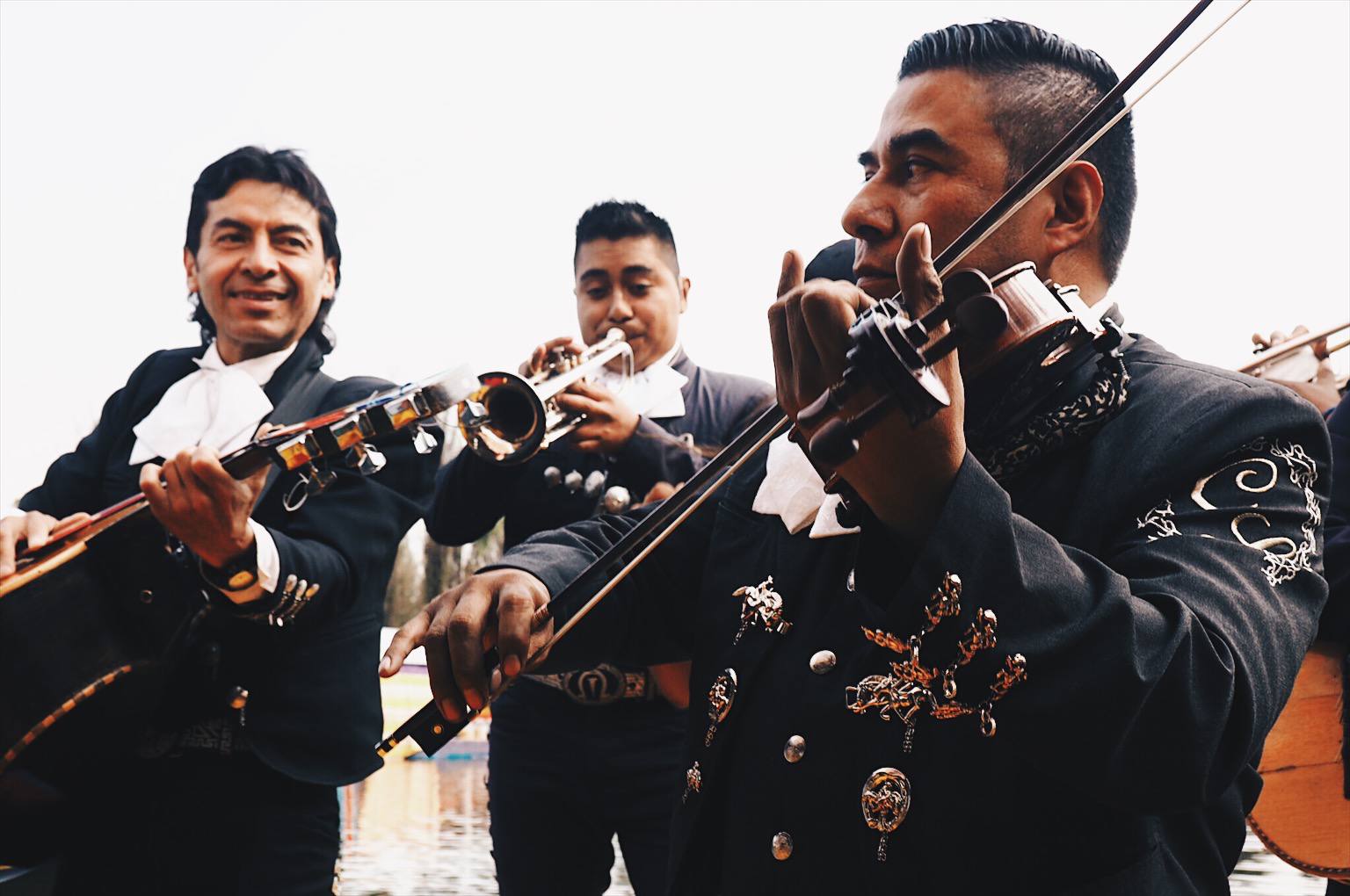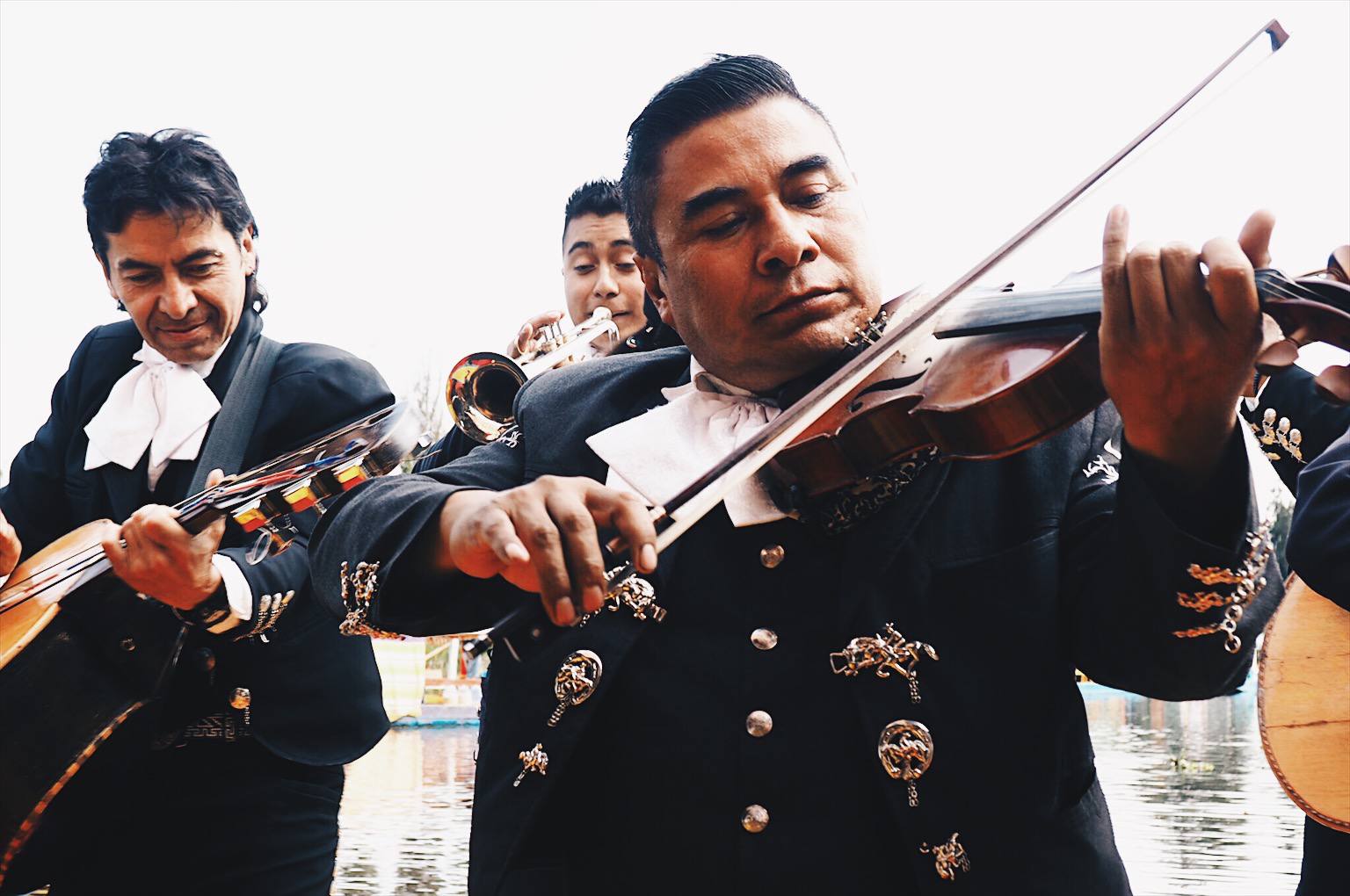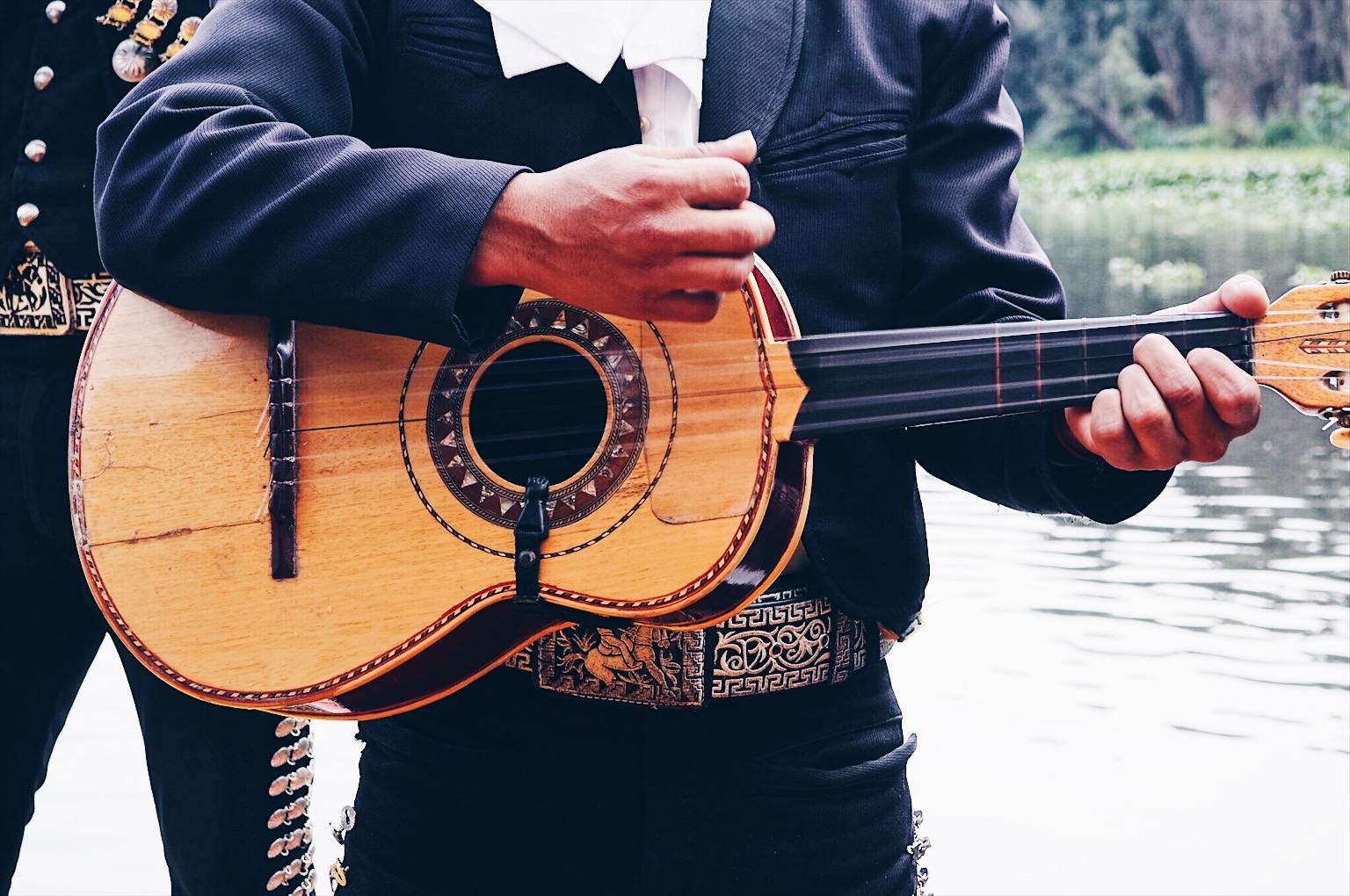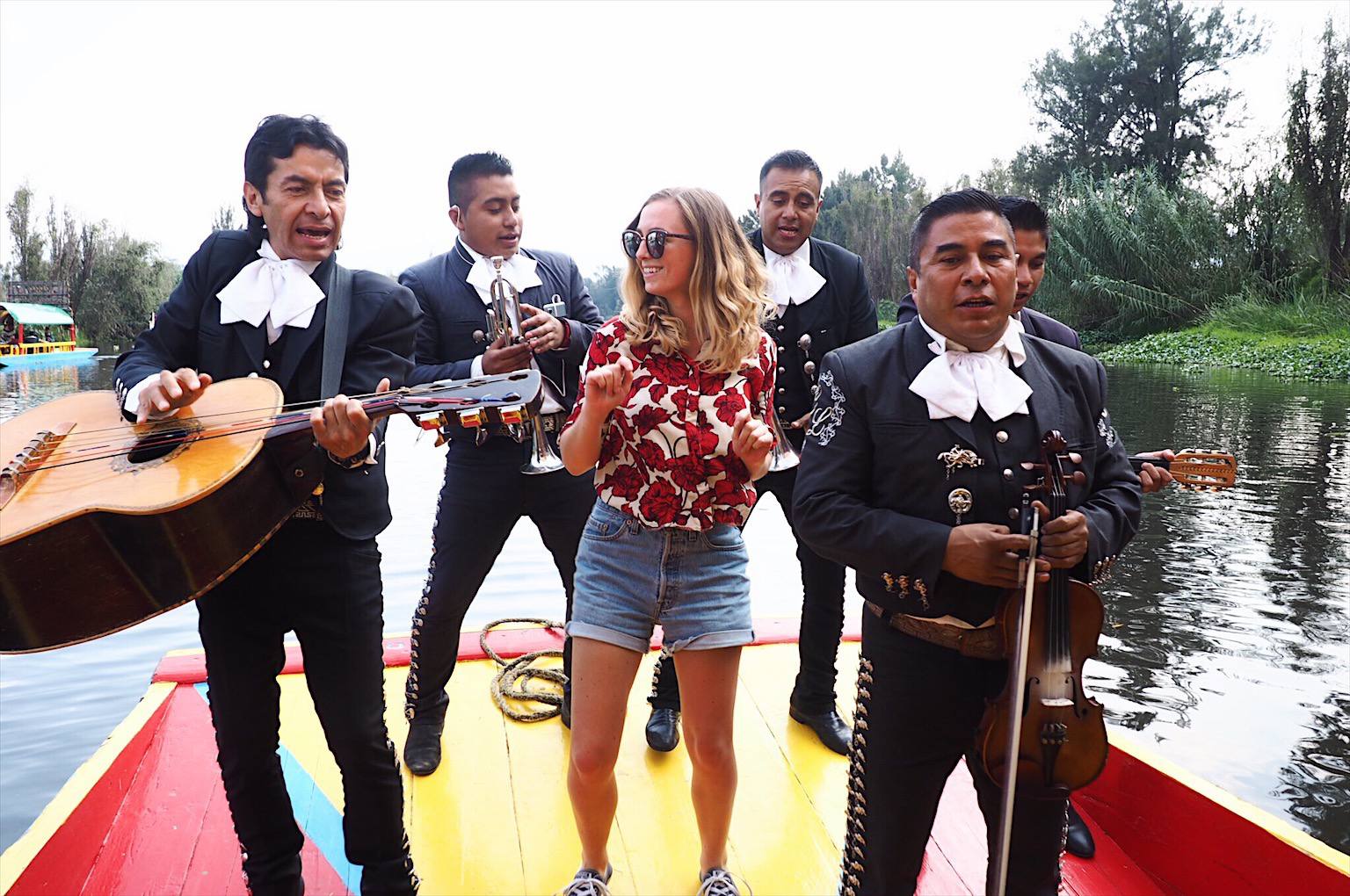 Dotted along the canals are chinampas, or artificial floating islands. The most iconic one is the eerie Island of the Dolls.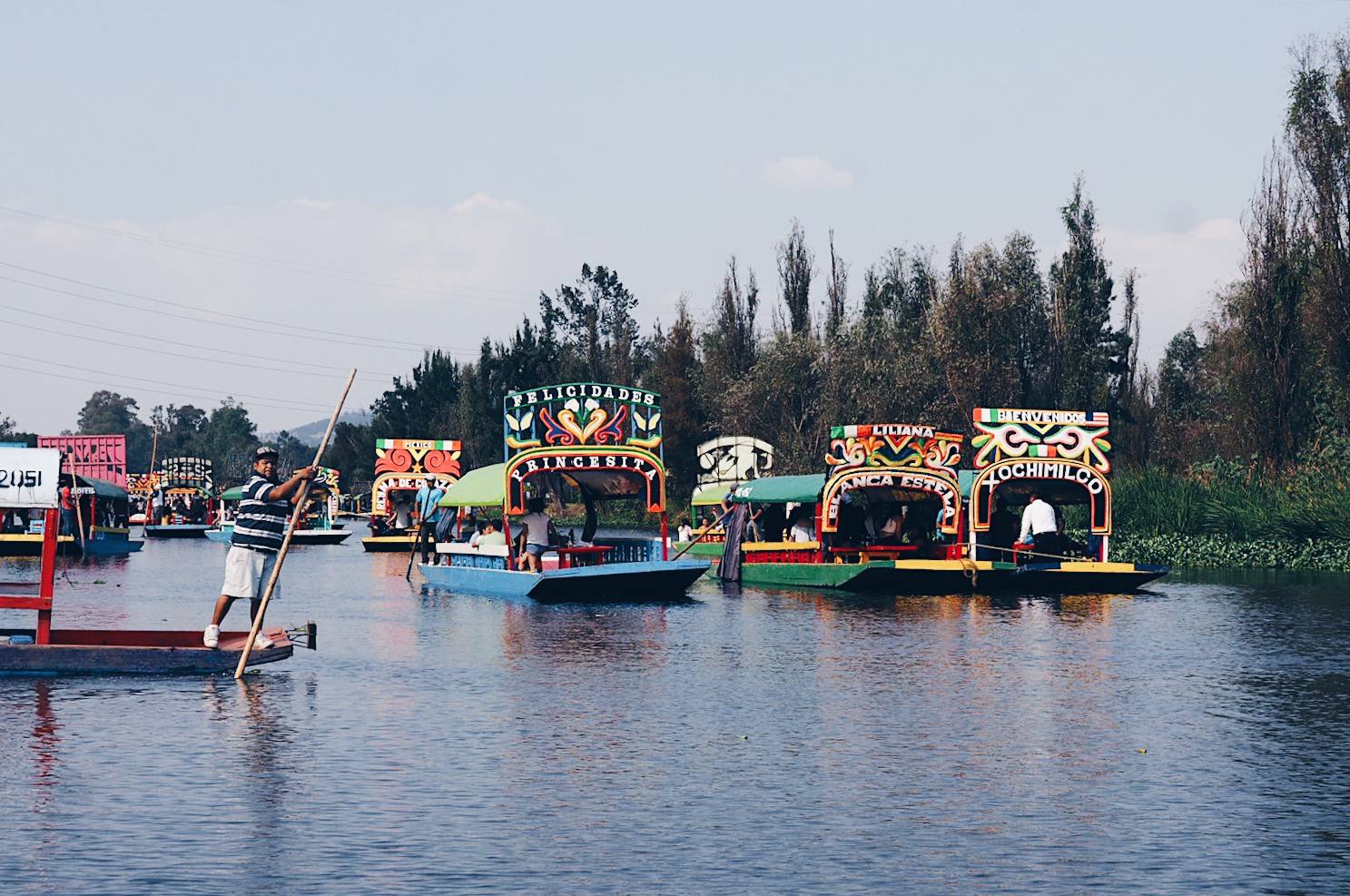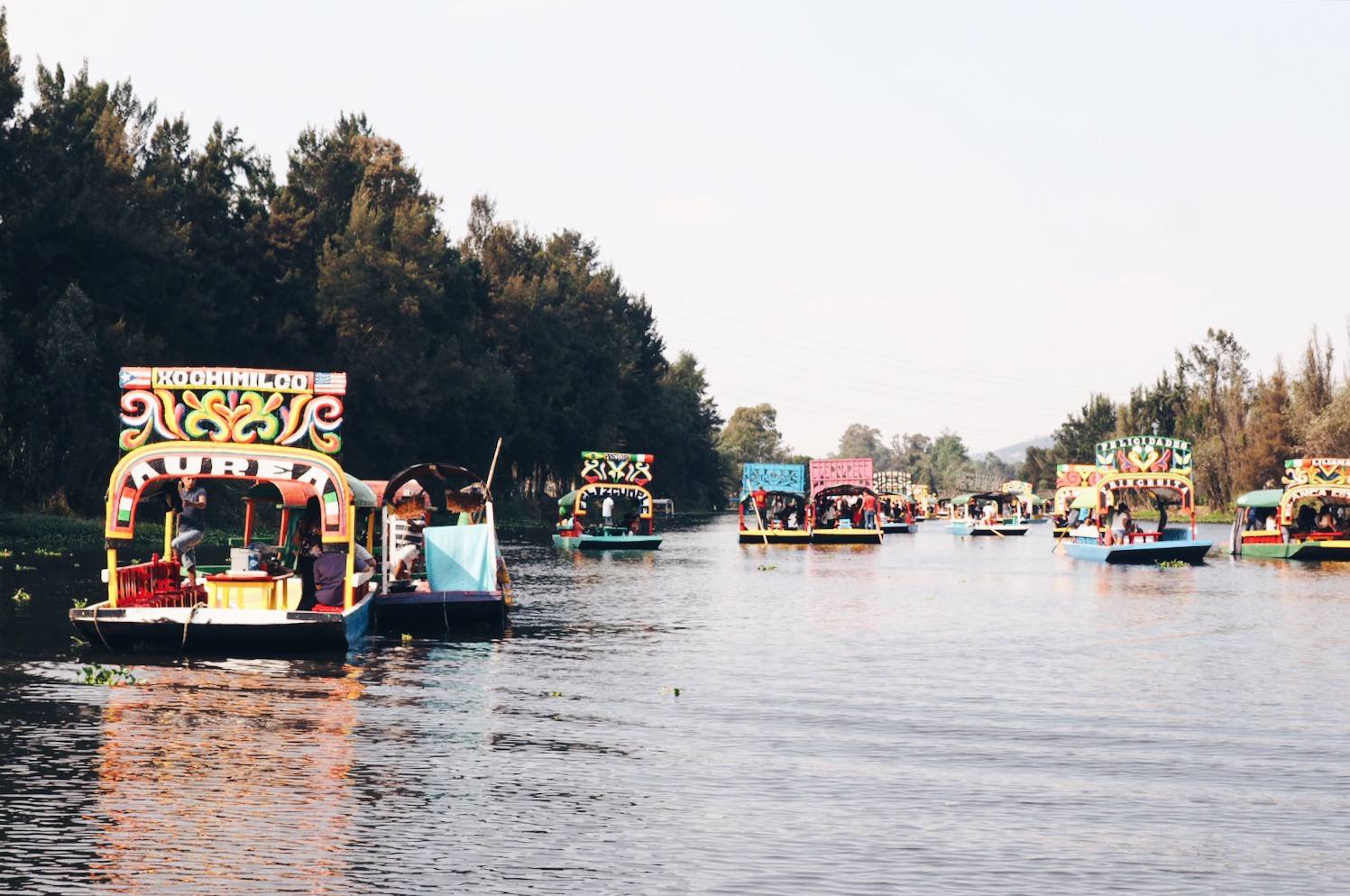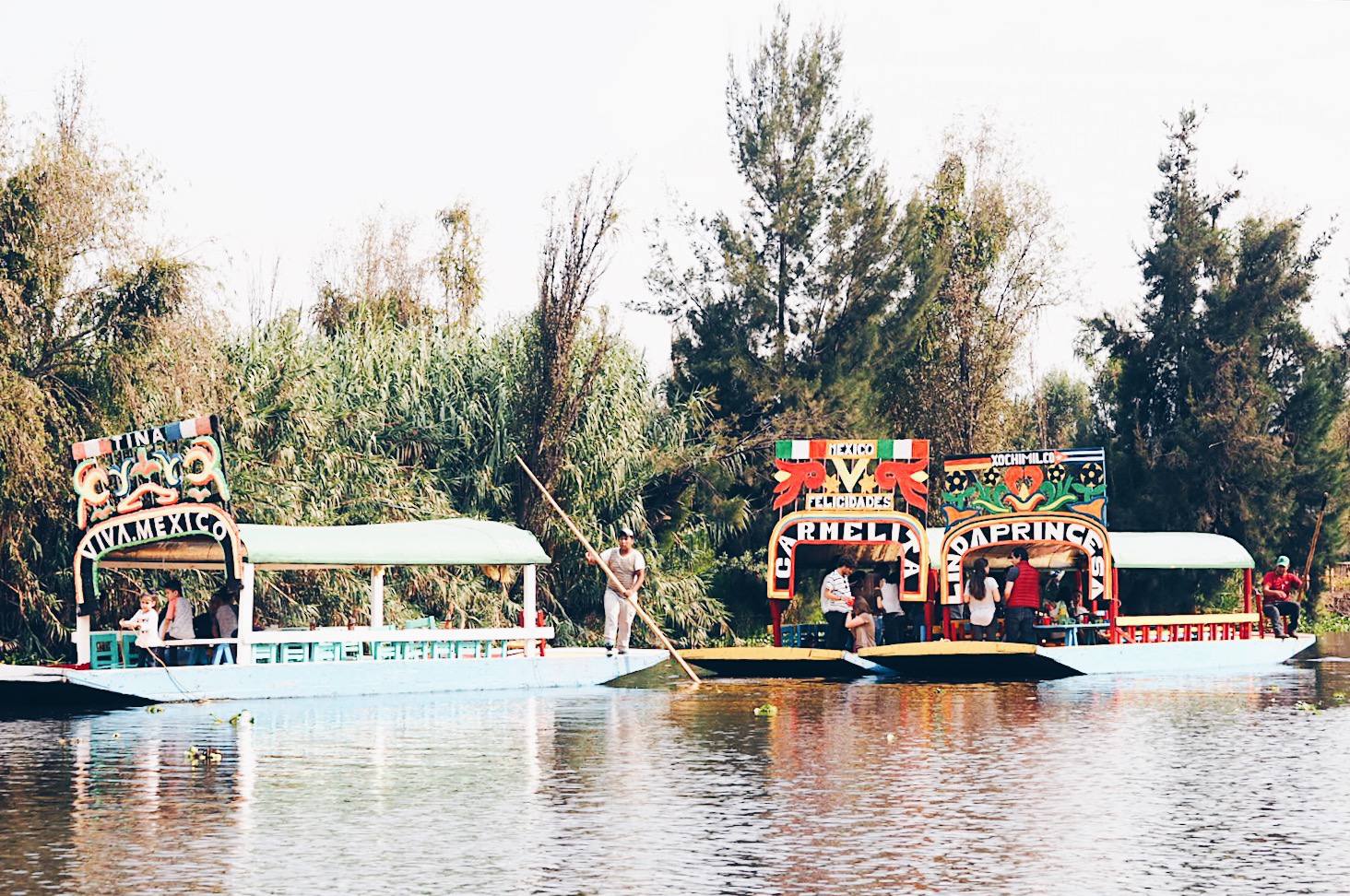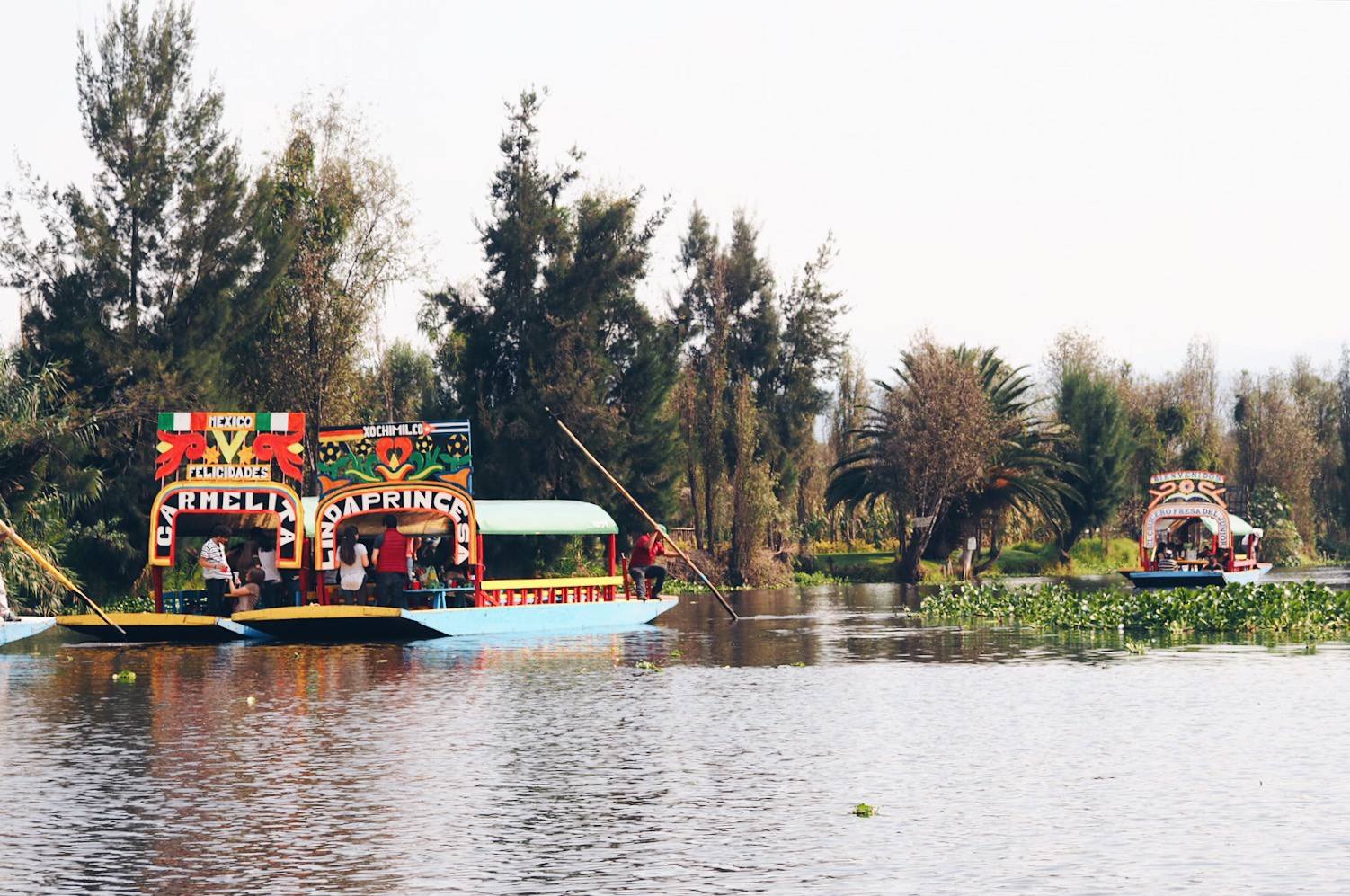 Spending a day at Xochimilco in Mexico City is one of my more memorable travel experiences, and I think it's an absolute must-do if you're in Mexico City.
Check out these other tours in and around Mexico City
Did you know that Xochimilco existed? And is it on your bucket list now that you've learned about it? Let me know in the comments!
Give this a share with anyone you know who is going to Mexico City soon and make sure you're following me on Facebook, Instagram and Twitter. You can also subscribe to my weekly newsletter to make sure you never miss a post.
All photographs taken on my Olympus Pen E-PL7.
Pin this