Willow Stream Spas are Fairmont hotels' signature health and wellness spaces, and I was invited to review the experience at Fairmont The Palm one Monday evening. My massage left me feeling like a new woman after a manic day at work, and the entire evening was a welcome respite from what's becoming a hectic lifestyle in Dubai. (I know. Woe is me eh.)
The Fairmont's Willow Stream Spa experience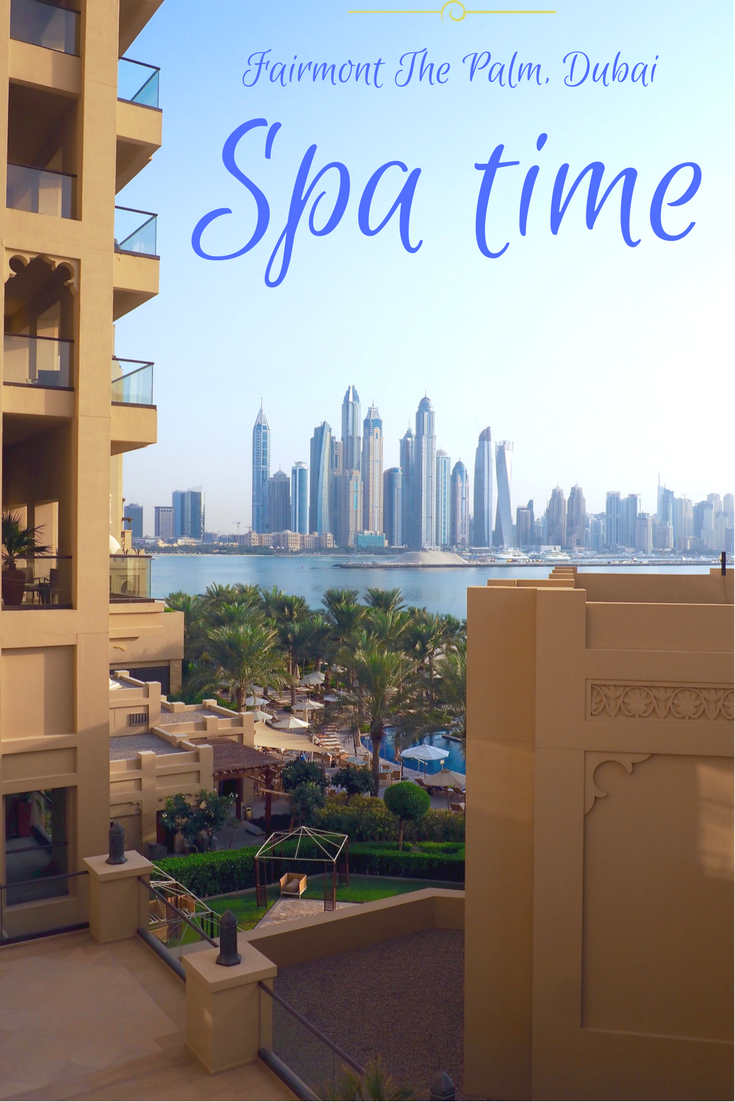 First of all, I just love having the excuse to visit a posh hotel, and The Fairmont certainly holds its own amid the other five star resorts on the Palm. Am I the only one who finds chandeliers, ridiculously large flower arrangements and the faint hush of glamour that pervades a luxury hotel mildly thrilling? Dubai hasn't ruined me yet, I guess.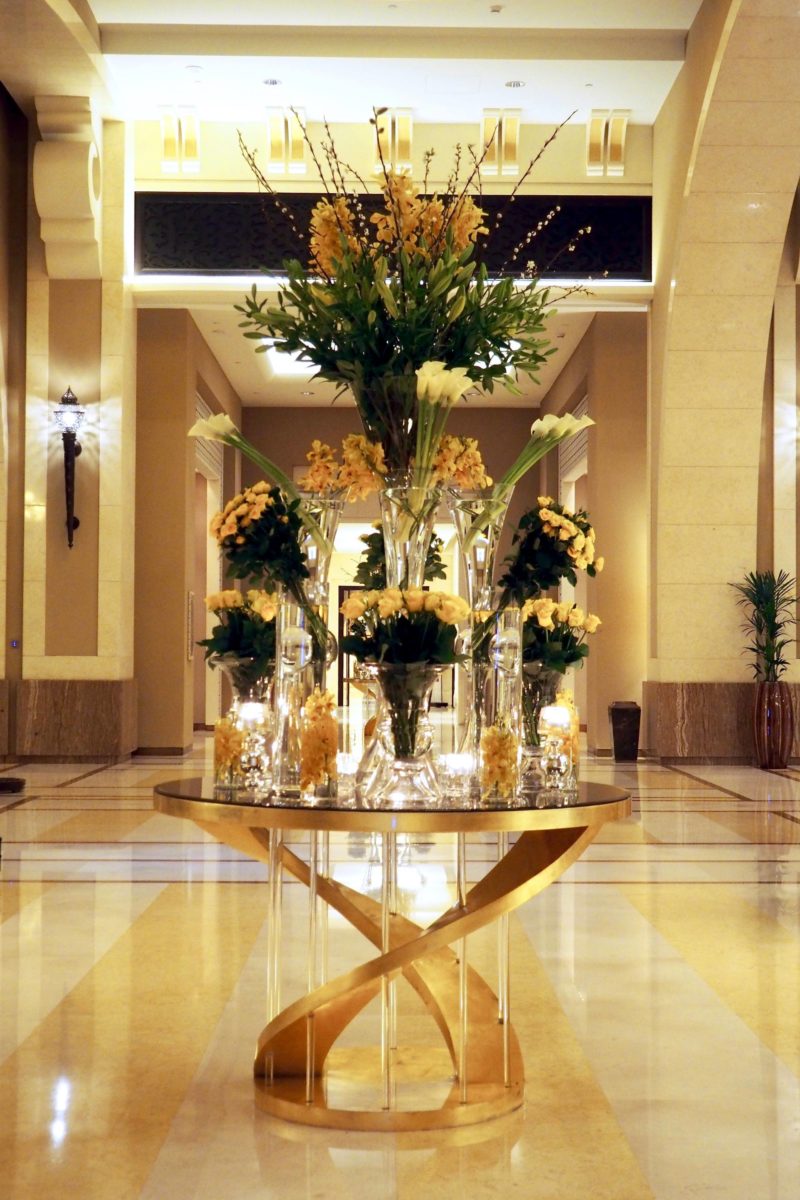 I was greeted at the spa by a softly spoken receptionist wearing beautiful exotic colours, who served me a shot of detoxifying fresh juice and a hot towel while I filled out my details.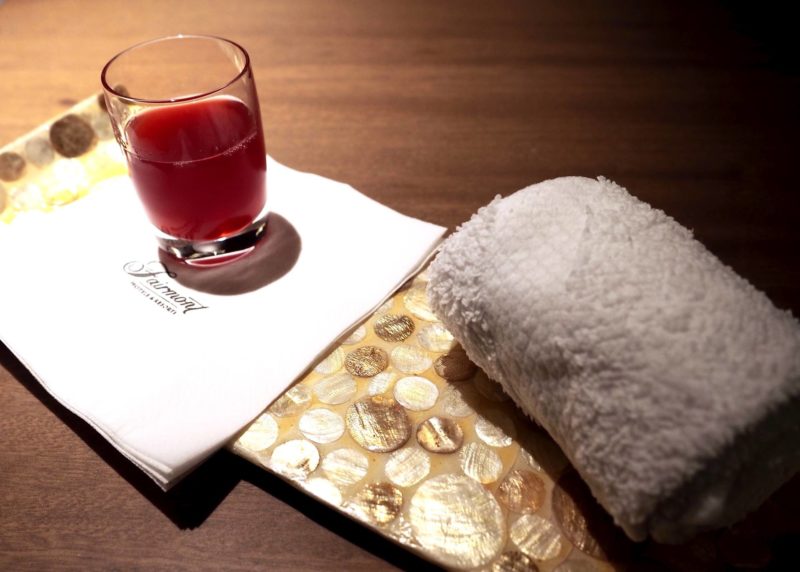 Next, I was given a quick tour of the spa's changing rooms and showers, treatment rooms and relaxation spaces. I definitely find a little tour of the facilities helpful because they put any infrequent spa-goer's mind at ease and lessen the chance of you accidentally strolling in to the opposite sex's changing room's.
Fully orientated, I slipped into a fluffy white robe, donned the flip-flops in my locker and headed for the steam room.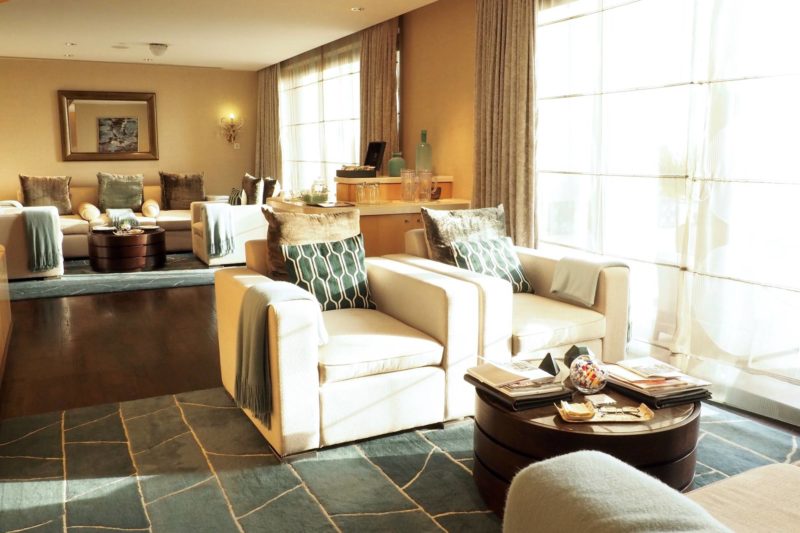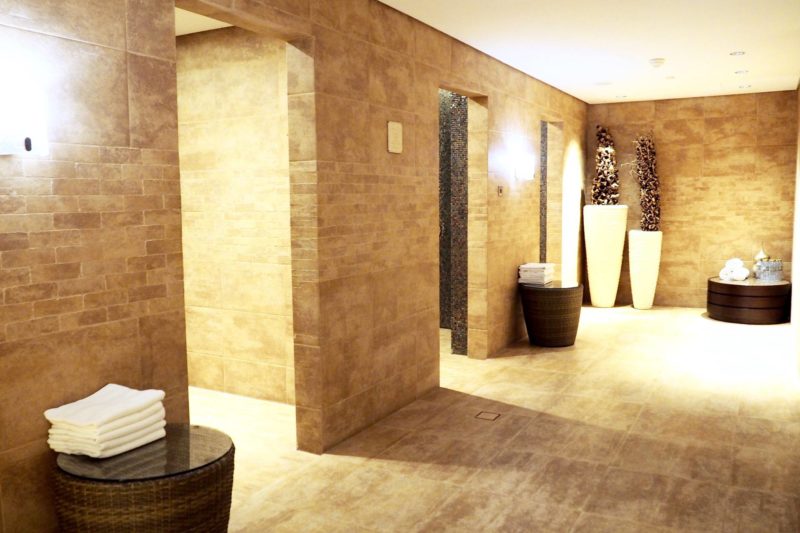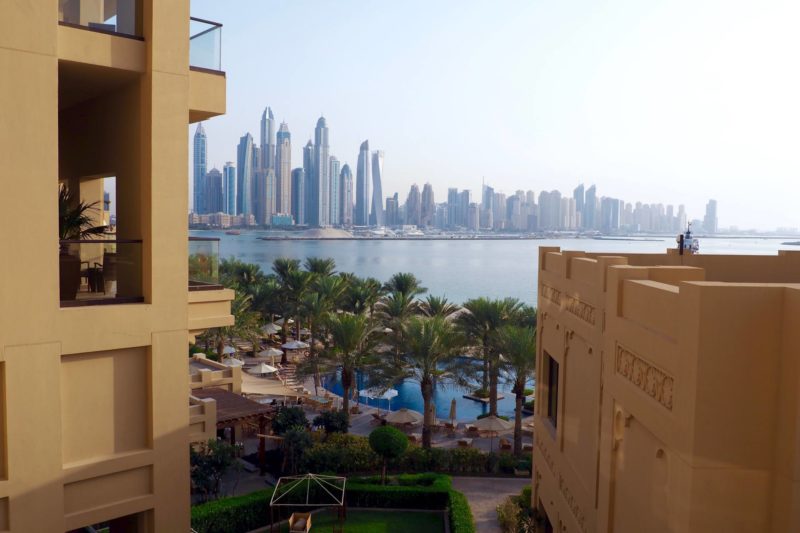 It's definitely a good idea to arrive at the Willow Stream Spa early if you've booked a treatment. The 20 minutes I spent in the steam room helped me sweat away the day, opening my pores and relaxing my muscles so I was ready for my massage.
Massage time!
My massage therapist, Nyoman (I hope I've spelled that right! If not, hit me up girl), was excellent. I was offered a choice of two oils: one with lavender for relaxation, the other an invigorating grapefruit scent that I just had to go for. She held the oil in her cupped hand under my nose, instructing me to breathe deeply in and out a few times. The aroma acted like a sedative, and I slowly relaxed in to the massage table.
As soon as Nyoman began, I felt I could have been back in Thailand getting a massage from the pros. Only this time, I wasn't 21 years old and willing to slip back in to a token backpacker Chang vest and baggy harem pants when the massage ended. No, this time I felt every one of my 25 years, but they slowly melted away as the hour progressed, and my 'I'm a real grown-up' work clothes lay forgotten in my locker.
It's not often we completely disengage from our surroundings these days, is it? I think there's a lot to be said for taking time out – from your thoughts, from the world and from social media.
My mind drifted between blissful emptiness and acute awareness of how my limbs felt as Nyoman expertly worked the knots out of my upper back and shoulders. The only sounds were the ebb and flow of my breathing and the tinkling of relaxing music.
This was a real full-body treatment, from top to toe. It's perfect for anyone with sore muscles or stiffness. Okay, so I haven't exactly spent the first month of 2017 smashing spin classes like most of you – the most exercise I've been doing is throwing cake in to my face – but this massage is also ideal for any of us who spend all day hunched awkwardly over a desk. Nyoman even paid attention to the joint of my wrist, making sure every inch was as supple as it should be.
Afterwards, Nyoman led me to the relaxation space and poured me a cup of the spa's signature tea. A bowl of fresh fruit was placed at my side and then I was left to flip through the most recent issue of Bazaar in peace. I threw a soft blanket over myself and sank in to the comfy sofa. I was surprised at how quiet the spa was – I almost had the place to myself!
Yes, there's Wi-Fi, but I urge you to put your phone down for a bit and just switch off.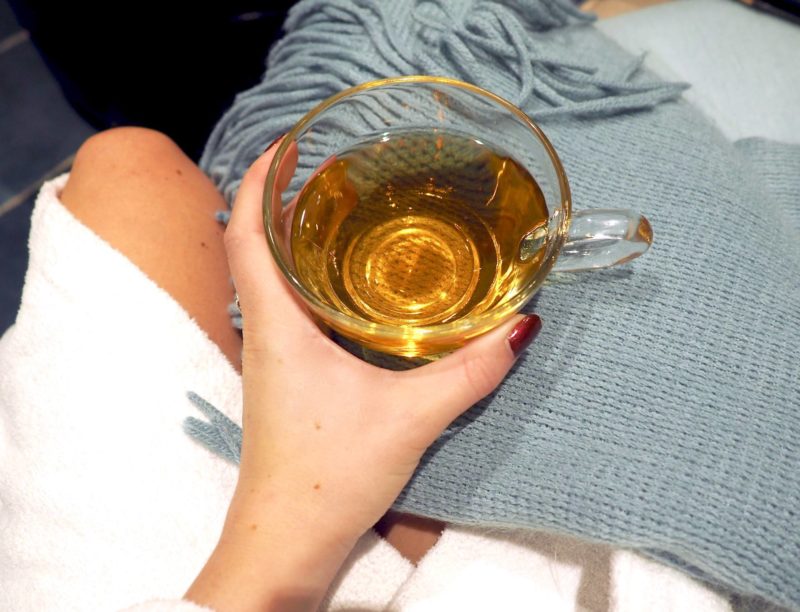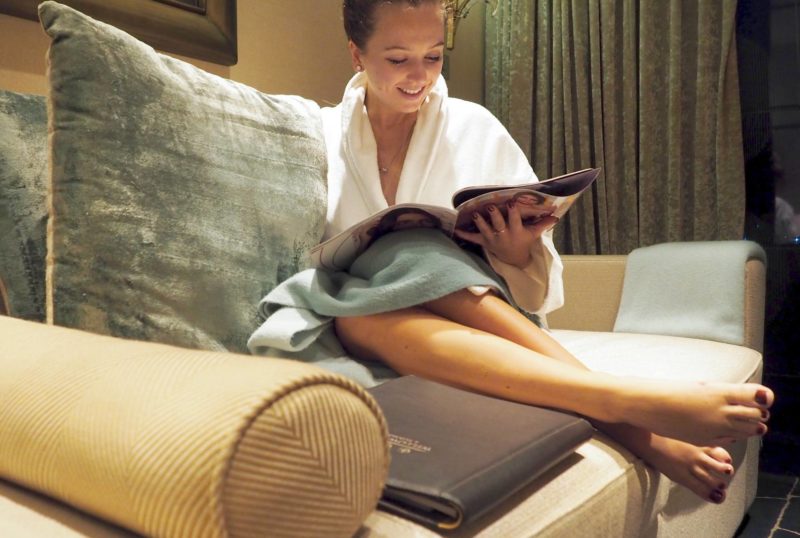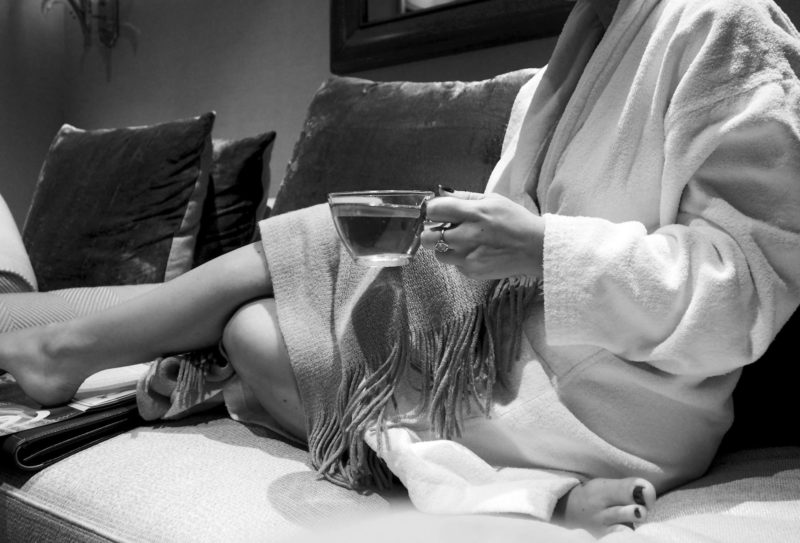 On the table in front of me, cute quotes about wellbeing were printed on tiny scrolls. Here's what mine said.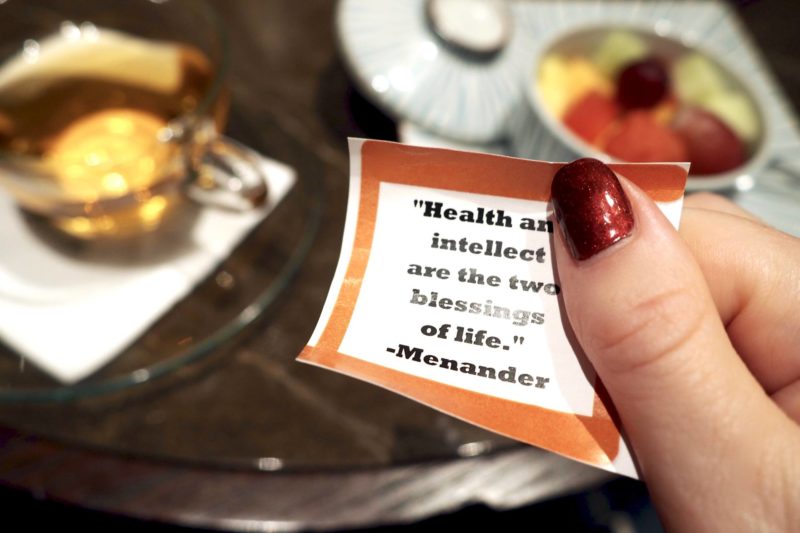 There are plenty of showers at Willow Spa in Fairmont The Palm, along with everything you need to get ready for a night out. Like, even GHDs. There was no Ladies Night for me though. I headed straight home to capitalise on my relaxed state with an early night and another cup of that soothing tea (totally took a tea bag for the road. Sorry, not sorry).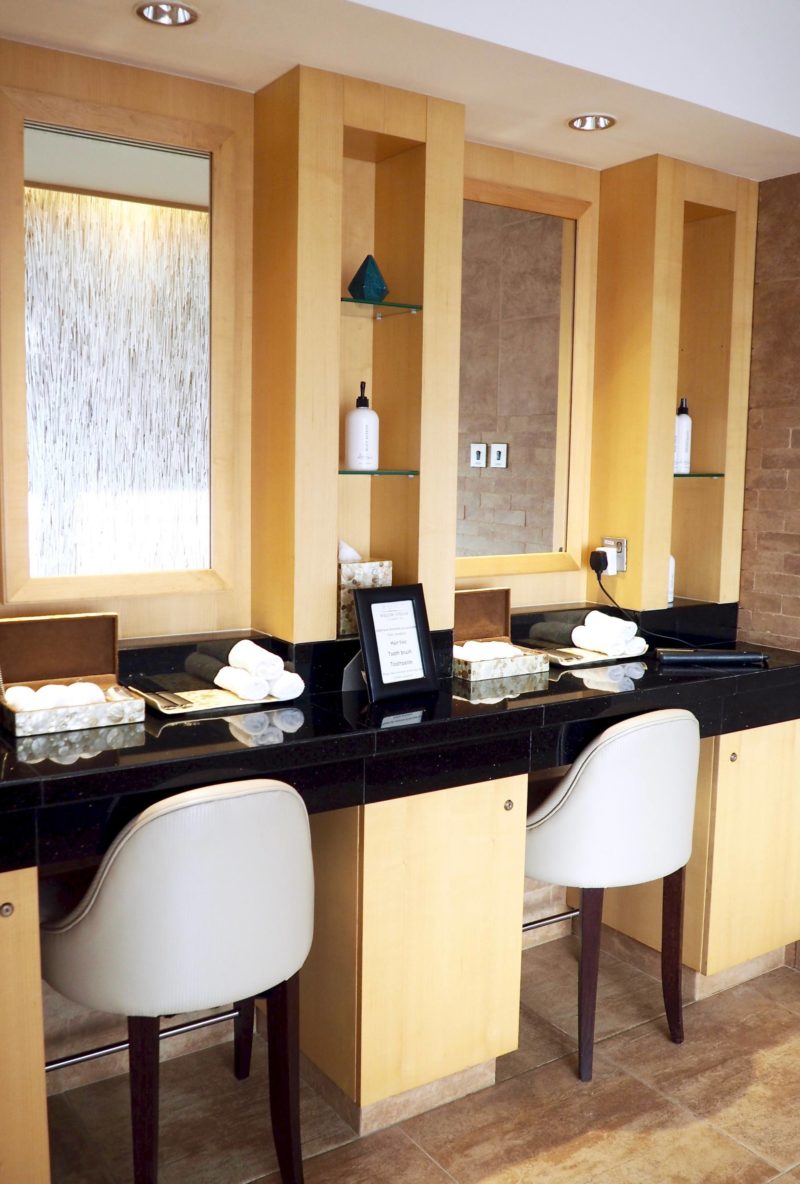 If you're in need of some pampering or know someone who is, I recommend a spa day at Fairmont The Palm. It might be situated on one of the world's most famous islands, but it feels like a secret hideaway in Dubai!
You can share this post if you liked it and follow While I'm Young on Facebook, Twitter and Instagram for more Dubai life insights and global adventures. I'm also on Snapchat! My username is dannielle-lily.