#BloggerProblem 101: struggling to explain blogging to non-bloggers.
We've all been there. The perplexed stares, the dismissals, the snide comments. It's frustrating, mainly because bloggers are fiercely passionate about our craft, yet blogging is a hugely misunderstood industry – and a big one, at that.
Why are so many people starting blogs?
The non-bloggers reading this are here for answers. Why do people blog? I can understand your bemusement. Sometimes I wonder why I'm bothering too. I mean, what's the point? Can blogging make you rich? Does anyone actually read blogs? Is it just for the free stuff? And how can bloggers compete with Huff Post, Matador Network and all the other online publishing giants with huge budgets and worldwide followings?
Here's an explanation to send to that Auntie you got into a fight with over Christmas dinner after trying to explain why you absolutely have to stand on a chair to get 500 photographs of the place settings before everyone can start eating.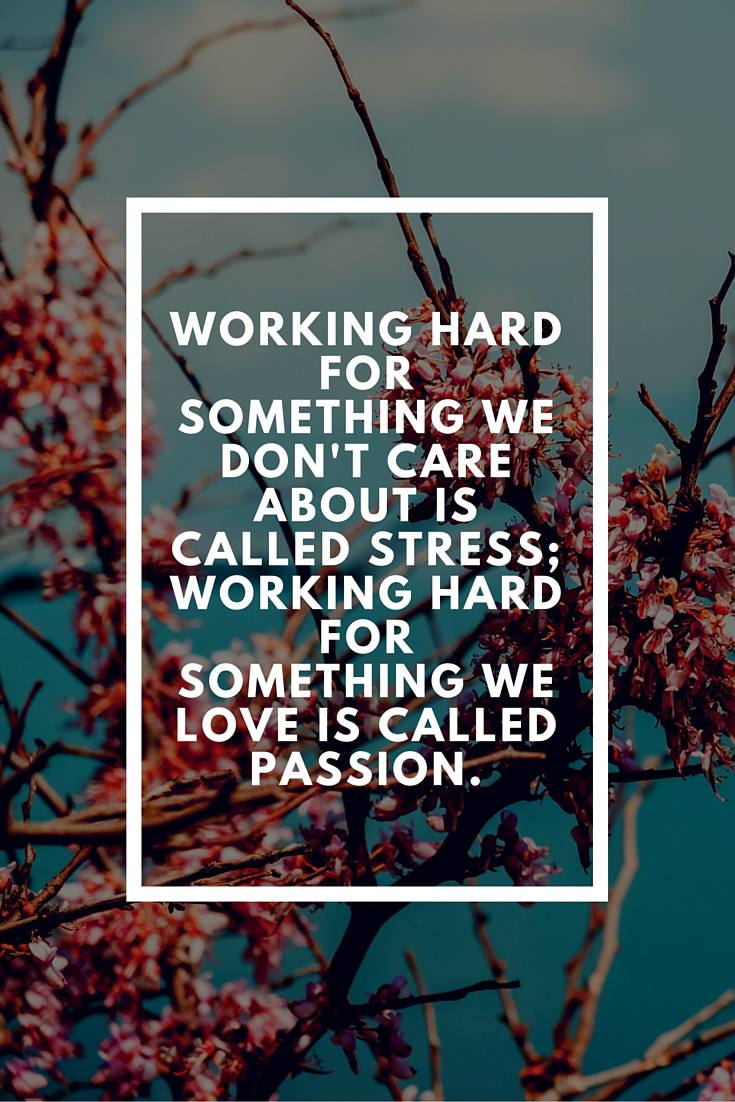 This is why I blog
First, a little bit of background
about While I'm Young
. Every blogger's story is different, but this is my own tale about how I started blogging and the journey it's taken me on so far. I'm feeling all sentimental!
I created While I'm Young one night in my icy cold dorm room. It actually started out under the guise 'While I'm Young and Skinny', but
I rebranded my blog
when I got older and wiser. I was studying English Literature and had no real plan after graduation. Ironically, I was young but not that skinny (the Freshers Fifteen is a real thing). I like to think of
being young and skinny as a perspective
, not a physical condition. So the blog name stuck for a good few years.
I knew I wanted a career that involved 'writing stuff' and 'going to events where there will be champagne', but that was about the extent of my plan. I was 18 years old – I could barely see past my next night out. I'll never understand those people who have known what they wanna 'be' since they could walk. Clearly, they lack imagination, right?
I didn't really read any other blogs when I set While I'm Young up with the intention of using it as an online portfolio of my written work. This was 2010 and there were only a few full-time bloggers in the public eye. No, I figured I'd end up becoming a journalist or maybe work in PR (I didn't even know what a press release was at the time, but that was how good at life 18 year old me was). I started writing little articles about being a student and other inane drivel. I found my writing voice and then when I came back from
my three month backpacking trip
, I started sharing my adventures.
I'll be real – there is no overnight success story here. I didn't go viral, I didn't gain a huge following immediately, and my blog stats were embarrassingly low. But I kept at it, and it soon became a labour of love.
But why have I, like thousands of other young women, kept blogging?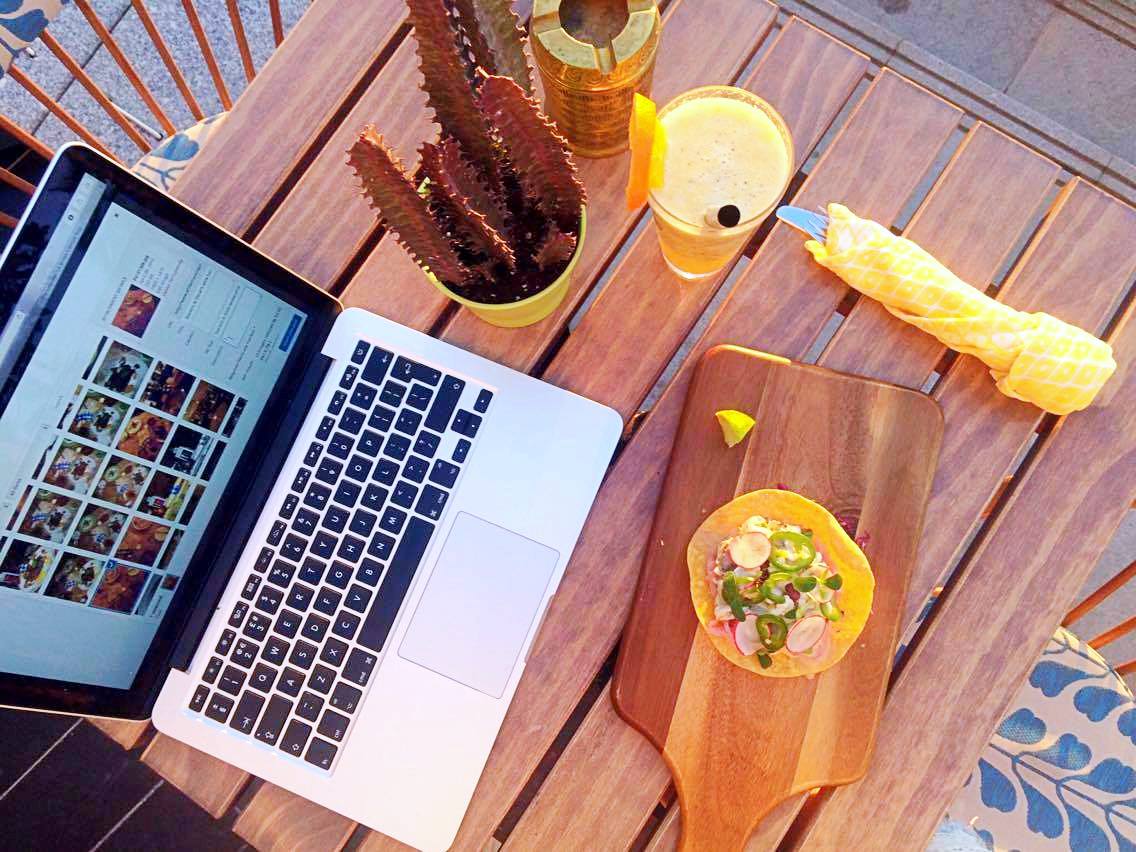 Blogging skills are transferrable skills
As I became more invested in making While I'm Young a success, I started to research ways to make my blog stand out. I read about search engine marketing, user experience and social media. I taught myself a bit of coding and how to build an engaged audience, and I devoured article after article about web design.
There's an amazing sense of achievement every time I master a new skill or successfully add a new feature to While I'm Young.
I soon realised I was becoming quite the expert in content marketing, and that this was a growing industry with massive potential for career progress and earning. I inadvertently gained job experience through my hobby, and I'd accidentally found my career path.
This was a real thing! People do this, and I could do this!
Blogging can grow your career
I could never have imagined that the skills I was gaining in my spare time would equip me for a job in Digital Marketing. I landed an internship at a PR firm then went on to work as a Digital Marketing Assistant. Sure, I had no experience marketing an actual business, but the stuff I'd learned while building my blog gave me a solid understanding of how it works, and something to bang on about in job interviews.
The skills I've gained through blogging were more instrumental in nailing job interviews than any other work experience has been.
In 2015, my blog and social media skills got me noticed by a Dubai-based airline, and I was invited out for an interview. Did I want to join their marketing team? Had I never started my blog, I wouldn't have had the skills or experience to confidently accept the contract and pack my bags for the Middle East.
I moved to Dubai
for 14 months, and it was everything I'd hoped it would be and more.
Will write for travel
That's another thing this blog had brought me, and its the perk that drives other travel bloggers to dedicate their time to their websites. As well as moving to Dubai, While I'm Young has brought me some fabulous travel opportunities, hotel stays I never could afford otherwise, and countless delicious meals. Hey, a girl's gotta eat!
This doesn't come free – I offer brands exposure on my blog and social media in return for these experiences. But it's cool that I get to do all my favourite things for work, and I only work with brands I genuinely feel good about and know my readers will love.
The blogging community are bloody lovely
Another huge benefit of being a blogger is getting to meet other bloggers! This was especially important for me when I moved to
North East England
after uni, where I didn't really know anyone. I started going to
blogging events
and met a handful of people with the same interests as me. Our relationships revolved around drinking cocktails in Newcastle's best bars and photographing each other's dinners, and I couldn't have been more thrilled. Some people go to tennis club to make friends, I went to blogging events.
I have so much love for the blogging community. I love that it's an industry built predominantly by young females learning skills, catching that entrepreneurial spirit, sharing their opinions and building each other up. The blogging community is incredibly supportive and its one of the only industries where we help rather than tear down our competitors.
Your blog is all yours
Why not write for a big online publication or magazine? The truth is, I'm not interested in that. I don't want an editor dictating what I write about, how many words I use or the language I employ to express myself. And the modern truth is, readers don't always want to read that stuff either. We don't always want to be sold to, or to read a boring article about the shower features in a new hotel. How did it make you feel? That's what we wanna know – the hilarious awkward moments in the hotel lift and the author's lack of chill at the extravagant breakfast buffet.
The reason blogs are so popular is that they're relatable. It's a real girl sat at a laptop with a basic AF iced caramel latte, pouring her heart out and injecting her tale with personality. The opinions shared in blog posts are usually authentic, not written with a strict brief in mind or a filter. It's refreshing and more and more people are checking what their favourite blogger is tweeting before they get out of bed in the morning.
Also, creating content is only one skill. The work is takes to create, maintain and monetise a website is what reaps the best rewards; and that's something I couldn't achieve by writing for someone else's site.
Is there any money in blogging?
The authenticity of blogs brings us on to the topic of online influencers. Yes, there is money in blogging. It might not make you rich, and it takes dedication and a business mind; but many bloggers are living comfortably off their websites. Best of all, they're living life their own way. That's the real dream.
What's next?
While I'm Young has taken me on an amazing journey and given me a new way of looking at the world. I've always been big on recording special moments (I've kept a diary since I was 10), but now I have all my favourite memories recorded online. Perhaps unfortunately, this sh*t is never going away. It's like an online scrapbook where I store all my travel stories, hopes, dreams and photographs, and other people get to have a nosy and find inspiration for their next trip.
Yes, blogging takes over your life and there are costs involved. My time is the biggest cost, but time spent on your passion doesn't feel like work. Anyway, I figure its a better use of my evenings than playing video games or watching Netflix.
There are also financial costs attached to running a blog. Website hosting, state of the art laptops, cameras, and the occasional photogenic bakery haul for the Insta likes. I know, cringe. I DON'T EVEN LIKE MACARONS GUYS.
The best thing about blogging
Blogging is incredibly rewarding. I'm proud of what WIY has become and hope it continues to grow and have a positive effect on my life. I don't know what's next but I hope you'll stay aboard to find out with me. (You can sign up to receive emails when a new post goes live and also follow me on
Facebook
,
Twitter
and
Instagram
.)
What really makes blogging worth the effort, is every time a lovely little email drops into my inbox telling me how While I'm Young has inspired someone. I've always said that's my aim, and recently I've been getting tons of emails from people looking for advice about
moving to Dubai
, or letting me know that reading about my expat life in the UAE has given them the confidence to make the leap out there.
Those happy little messages makes the eye rolls when I'm hovering over people's plates to get the perfect shot and the hours hunched over my laptop worth it.
What other bloggers say about why they blog
"I started blogging so that I wouldn't forget details about the places I went. It acted as a digital journal – a place to keep my thoughts and pictures while I was on the road. Then I began to build an audience, even though I had just been writing for myself. Now, I blog because I love to travel, to explore new places and meet new people, and I want to inspire others to do the same."
"I started my blog as I way to share how I'm able to afford traveling to help inspire those who may think it's too expensive or unattainable. I believe that world travel shouldn't be limited to the 1% and with some creativity and financial savvyness, that anyone can go on there dream trip."
"I started mine as a way to chronicle parenting life with a disability and hoped I might be able to help those in a similar situation."
Annie from Tales of an M.E. Mummy
"I was going through a really hard time with my mental health and I just needed a creative outlet to escape to."
Kirsty from  Lipstick and Coffees
"I initially started blogging because I wanted an outlet for my writing. I've been writing stories since I was a little girl and sharing all those pretty sentences and convoluted metaphors with the Internet seemed like the logical next step. Little did I know that one day – way sooner than I ever expected – thousands of people would actually read them!"
"I started blogging for myself (as a diary) I didn't share my stories until last year and since then I've realised how important it is to share your emotions with others. Health and weightloss were a huge issue for me, turns out I've been helping others too! That's what drives me."
Amy from Purely Amy 
" I have ME & Fibromyalgia and am often bed/housebound. I can no longer work, but my mind is still active (even if my body disagrees)! I started blogging to keep some level of motivation & structure to my life."
"I started mine to have an outlet for photography. It has also given me an excuse to go out and do/experience more things in order to have stuff to write about! It also helps me battle winter blues."
If you have a blog too, I'd love to hear why you blog – is it for a different reason than the ones I've listed? And how had being a blogger changed your life? Leave me a comment and share your story! 
Give this post a share if you're tired of having to explain to people who don't get it.