I've never spoken negatively about my time living in Dubai on this blog for a few reasons. First, I'd have been arrested, deported or at the very least, my site would have been banned. Second, most of it was damn good fun. But with recent news that a Brit in Dubai faces jail for brushing past a man in a bar and the resulting outrage in the UK media, I thought I'd impart some wisdom about the negative stuff in Dubai and the rules most prospective visitors to the UAE don't know about. Do you know what can get you arrested in Dubai? This recent news story shows just how important it is to be aware of the rules in Dubai.
The dark side of Dubai, as told by a former expat
One of the most common backlashes in the comment sections of articles about foreigners getting in trouble in Dubai is that he or she should have played by the UAE's rules, and that's fair enough – but how many people visiting Dubai know the rules? It's a grey area for tourists and people thinking about moving to Dubai alike. In fact, even those living in the UAE don't fully know what's ok and what's not – so they play it very safe. Now that I've left Dubai, I thought I'd share what I know in the hope that it will help people.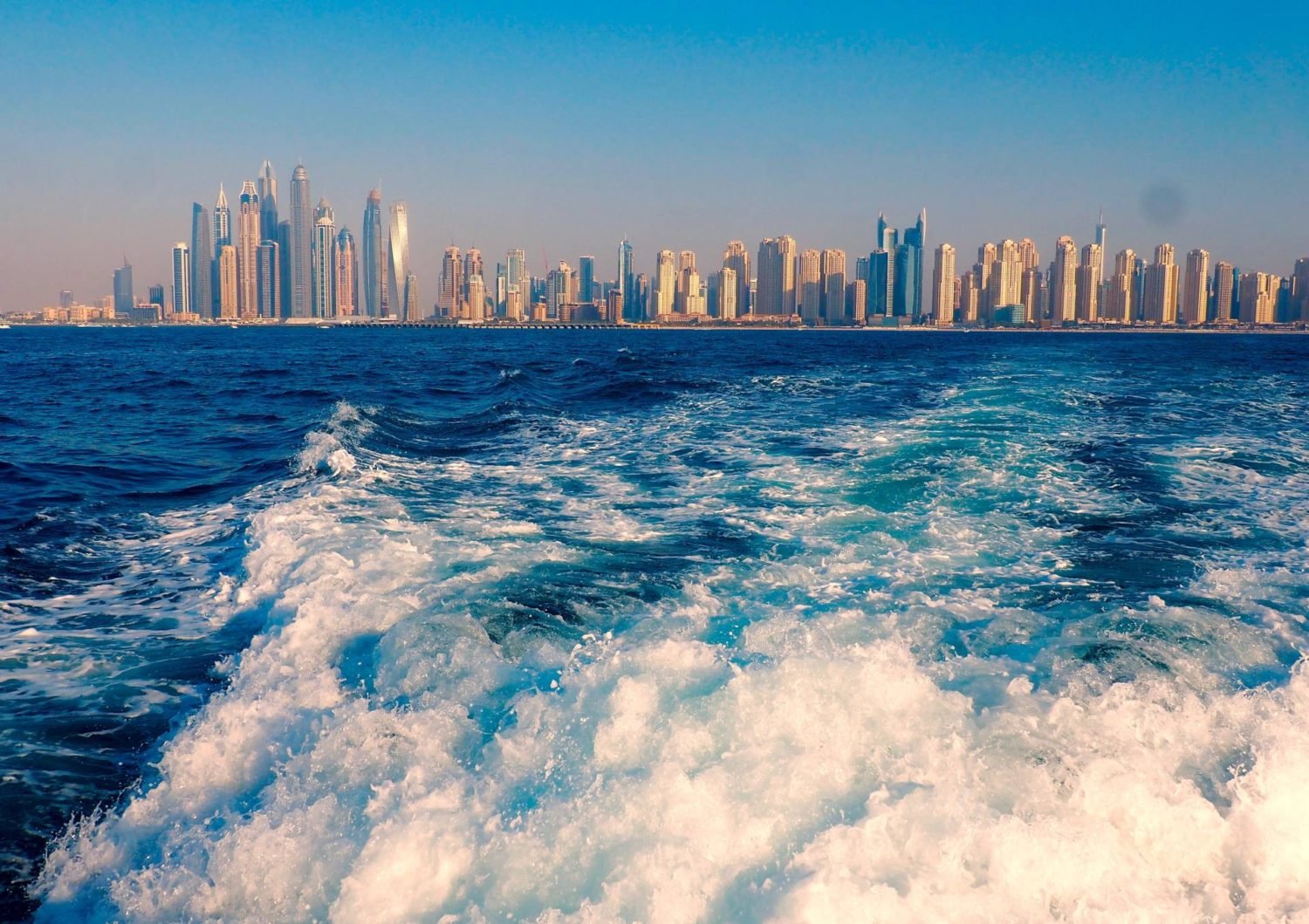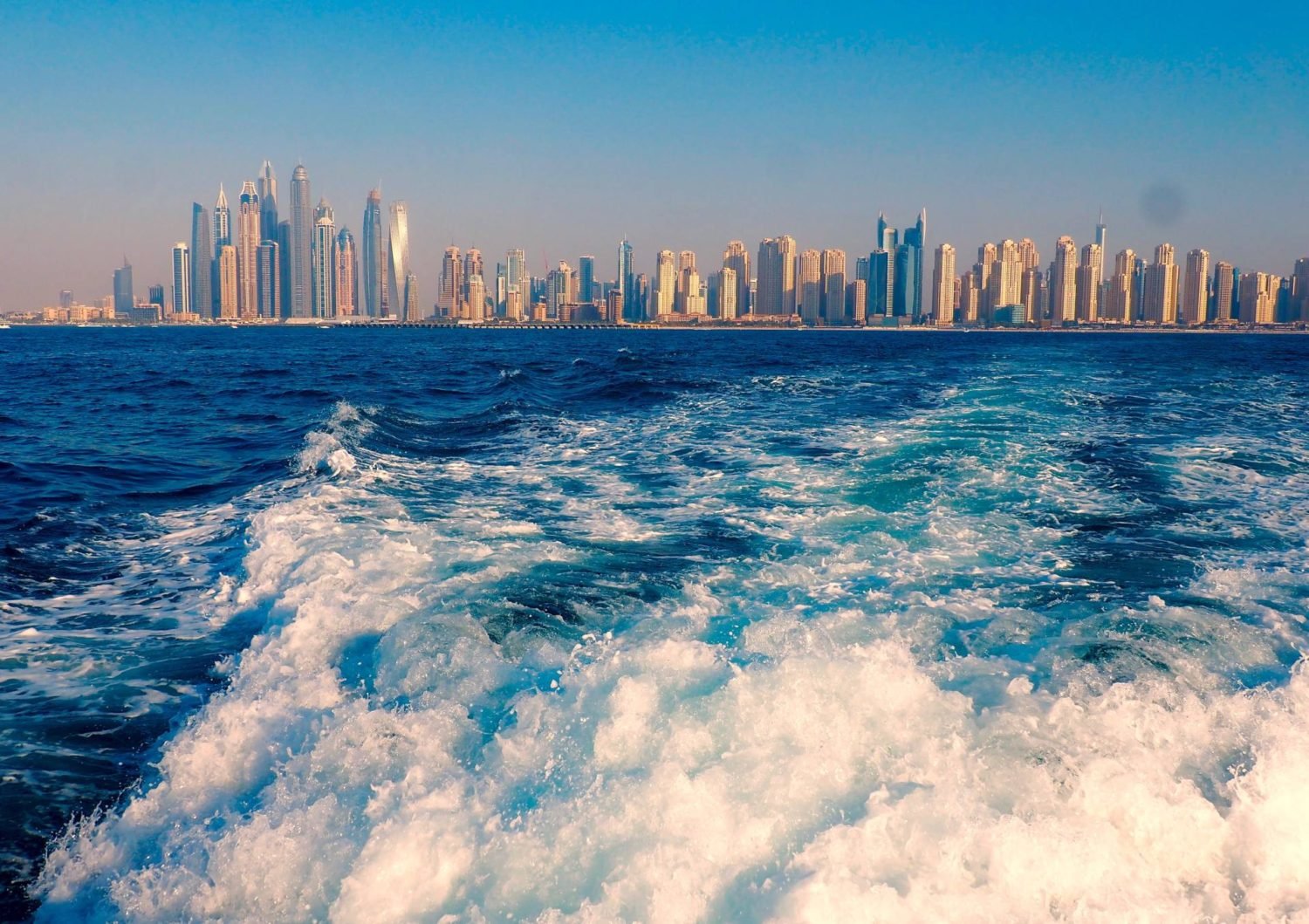 Yes, the lifestyle in Dubai is unbelievable. My social calendar was packed out with brunches at five-star hotels and 'ladies nights' where I could throw gin down my neck to my heart's content and not spend a penny. Don't get me wrong; I embraced the inauthenticity wholeheartedly while I was there. I rented yachts and rolled my eyes at taxi drivers who didn't know where the Palm was when the real problem was the people who hired them. It's all fun and games for a while, but the shallowness of it all got boring.
And then there are the aspects of Dubai life that really didn't sit right with me morally.
Never have I been more aware of my white privilege than while I lived in Dubai. I think living in the UK for the majority of my life had blind sighted me to the fact that real, discriminative racism is alive and well. The inequality in the UAE is hugely visible, and the rigid class system is founded on race. Your payslip depends on your passport. Filipino girls doing the same jobs as some of my friends are paid a pittance in comparison and deprived of the perks we take for granted – days off, for example.
And the labourers in blue are paid and treated even worse. The country's magnificent success is quite plainly built using modern day slave labour. I saw it daily when I passed men from Bangladesh and India dressed in blue boiler suits, toiling all day in insane heat for very little pay, before being shuttled back to their 'camps'. It's been exposed in world media and steps have been taken in the UAE to prevent this kind of oppression, but it's still there.
I don't feel educated enough on the topic to go into depth, but that's because this stuff isn't widely reported in the media. I was once told that it's illegal to complain about the weather in the UAE, because it counts as disrespecting the country. It got hard to stay quiet when they started messing around with cloud seeding…
I was often left feeling like a big pervert when I tried to read a fluffy Cosmo article and was instead served the 'This site is blocked in your country' message. It made me wonder what else was being censored.
Can you understand why I couldn't publish this post while I was living there? There's a real possibility of being banned from the country – at best.
What's actually illegal in Dubai?
Here are the big things that tourists should be aware of before they book a holiday in Dubai.
Sex outside of marriage
You may have heard the stories about a woman who reported a rape in Dubai and was promptly arrested for having sex outside of marriage. That's right, she was arrested. It made me uncomfortable to be living and earning in a country where I could be raped and subsequently arrested if I reported it. Where I'd be blamed for sitting in the passenger's seat if a taxi driver ever touched me. Where I'd have to jump on a one-way flight out of the country if I ever found myself pregnant and unmarried.
I had a huge friendship group of young women who were living in and loving life in Dubai, and for the most part we all acted much the same as we would at home. Amid the skyscrapers, it's all too easy to forget that you're in a country that's governed by Sharia Law. That's how tourists find themselves in cells.
I've always considered myself a feminist (and if you don't, have a word with yourself), but living in the Middle East has made me an angry one.
Let me be clear that I never had a problem with an Emirati man – in fact, I think I had maybe two conversations with locals of the opposite sex during my entire 14 months in Dubai – it was usually men from other parts of the world who caused problems. Perhaps because they knew that the law would protect them, and not the woman they were hassling.
Alcohol
One thing people can never get their head around is that Dubai is full of nightclubs and fancy hotel bars – but isn't alcohol illegal in the UAE? No, as long as it's consumed in a licensed hotel bar and you have a personal alcohol license, which expats can obtain from their employer. It's worth pointing out that as far as I'm aware, tourists visiting Dubai can't get an alcohol license, so police just turn a blind eye – unless they end up in trouble while drunk.
I was once drinking in a bar with my female friend and her drink was spiked. Fortunately, we got her home safely. She went to the hospital the next day and the doctors had only one question: why was she drinking when she didn't have an alcohol license? Never mind the fact that someone targeted her, and how badly things could have turned out.
Public displays of affection
Everyone knows the story of the couple who got caught having sex on the beach in Dubai – but can you hold hands? It depends who you ask. I did it and nobody batted an eye lid, but it only takes one local to find it offensive and you could find yourself in bother with the police.
Another instance where everyone turns a blind eye is when it comes to hotels. Technically, you can't check into a hotel with a member of the opposite sex if you aren't married. I've done it, and I've never heard of anyone being arrested for it.
Co-habiting with a member of the opposite sex you're not married to isn't allowed. (That doesn't mean that Dubai isn't filled with 6 bedroom apartments with mixed genders.)
Conduct
You do however have to be careful about which charities you support on social media, the language you use on social media and in public, and definitely don't take pictures of females you don't know.
You can be arrested for raising your middle finger at someone in the UAE.
Drugs
You should also check whether any medication you're on is illegal in the UAE before you fly, and obviously don't take drugs.
As someone who has actually lived in Dubai, I don't find the news about the Brit touching another man's hip in a bar and being arrested for it hard to believe.
Why I left Dubai
I'd never want to disrespect another's culture, but it can be difficult to get your head around laws and rules that so completely undermine your own values. Maybe it was the day a local lady at work asked me how to get rid of the 'homosexuals' (whispered in horror) on her Snapchat story. Maybe it was the day I watched a western female expat scolded on the metro for showing both her arms and legs, because – and I quote – "Men might touch you". I think it was a culmination of these moments and other personal reasons, that had me thinking, "I'm done".
Yes, Dubai did a lot for me, career-wise and for my own personal growth. But for me, it could never be home. Most people who move there set themselves an expiration date. The plan is usually the same: get in, keep your head down, make some serious money, live the high life for a bit, then get out.
I'm curious, what are your thoughts? Would you live in Dubai? Or holiday there? Did you know about all of this?
These are just my personal views, and I'm not suggesting anyone doesn't visit or move to Dubai because of what I've written. I had a ball there, as you'll know if you followed my blog and my Instagram during those 14 months. But I prefer to give my readers the whole story, and these are the truths that underlie that glam life in Dubai for expats.
I know some people will have a problem with what I've written and I'd never want to offend, but I hope this article at least makes people aware of the care they should take in Dubai to avoid getting into trouble.
You can follow this blog on Facebook, Instagram and Twitter. You can also subscribe to my newsletter for weekly updates and to make sure you never miss a post.
Pin this