Is there anything better than shopping for your summer holiday clothes? I like to use a holiday in the sun as an excuse to wear everything in my wardrobe that the British weather doesn't allow for: bright prints, tiny shorts and flowing fabrics; now is your time to shine my lovelies. I've had a lot of people asking where I got some of the things I wore on my Benidorm trip, so I thought I'd do a little photo-diary style post with all my outfit details.
Please excuse the very fetching all-inclusive band from our hotel!
Daytime outfits
Gingham and denim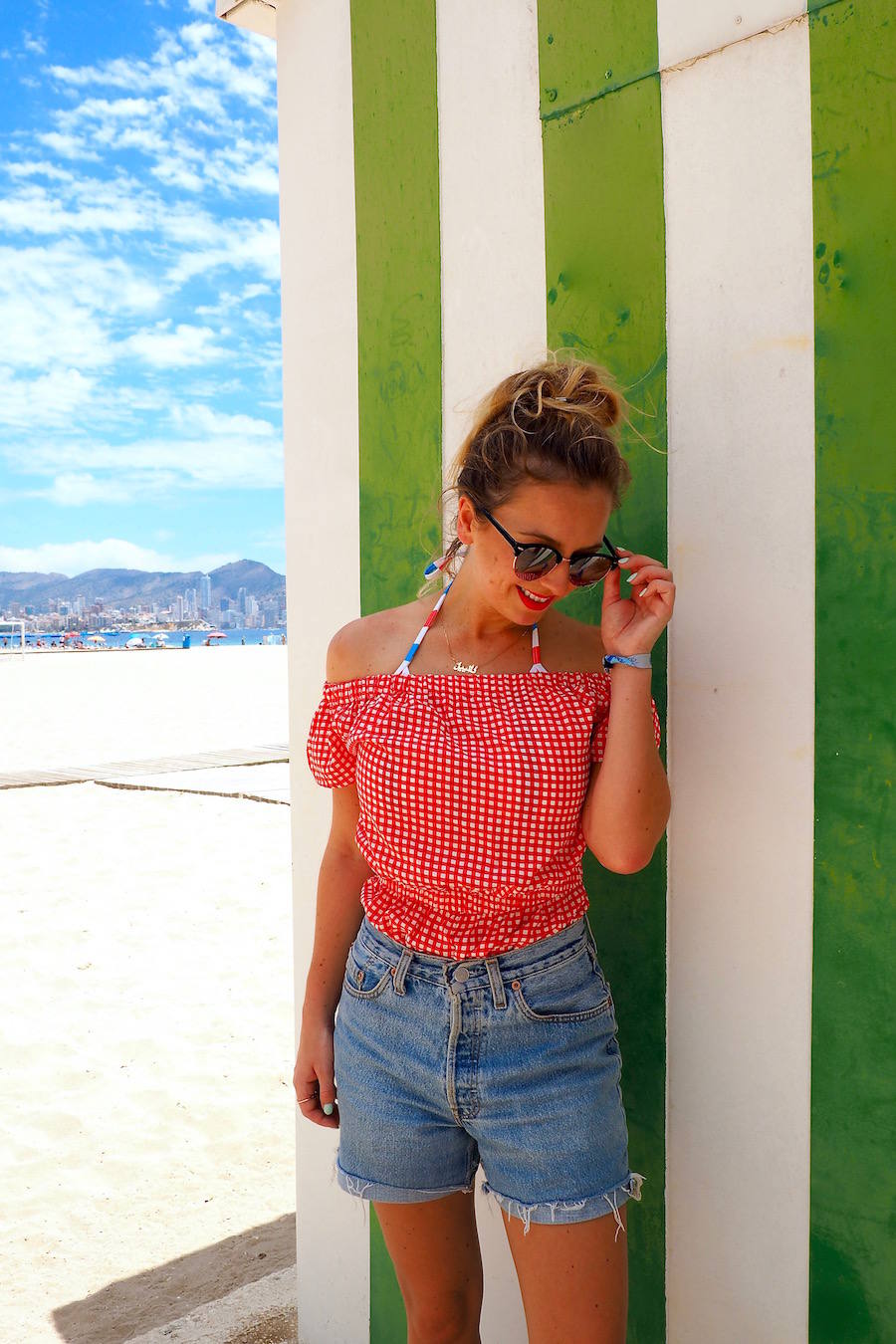 This was what I wore on my first day. The gingham top is actually a playsuit from Primark (I think it was about £6) and I pulled an old pair of Levis cut-offs over the top. I teamed this with my trusty Converse and some cheap sunglasses, also from Primark. The candy cane style bikini peeking through is from New Look.
The pic was taken on Poniente beach, which is SO much nicer than the main tourist beach in Benidorm!

Trying (and failing) to rock a wetsuit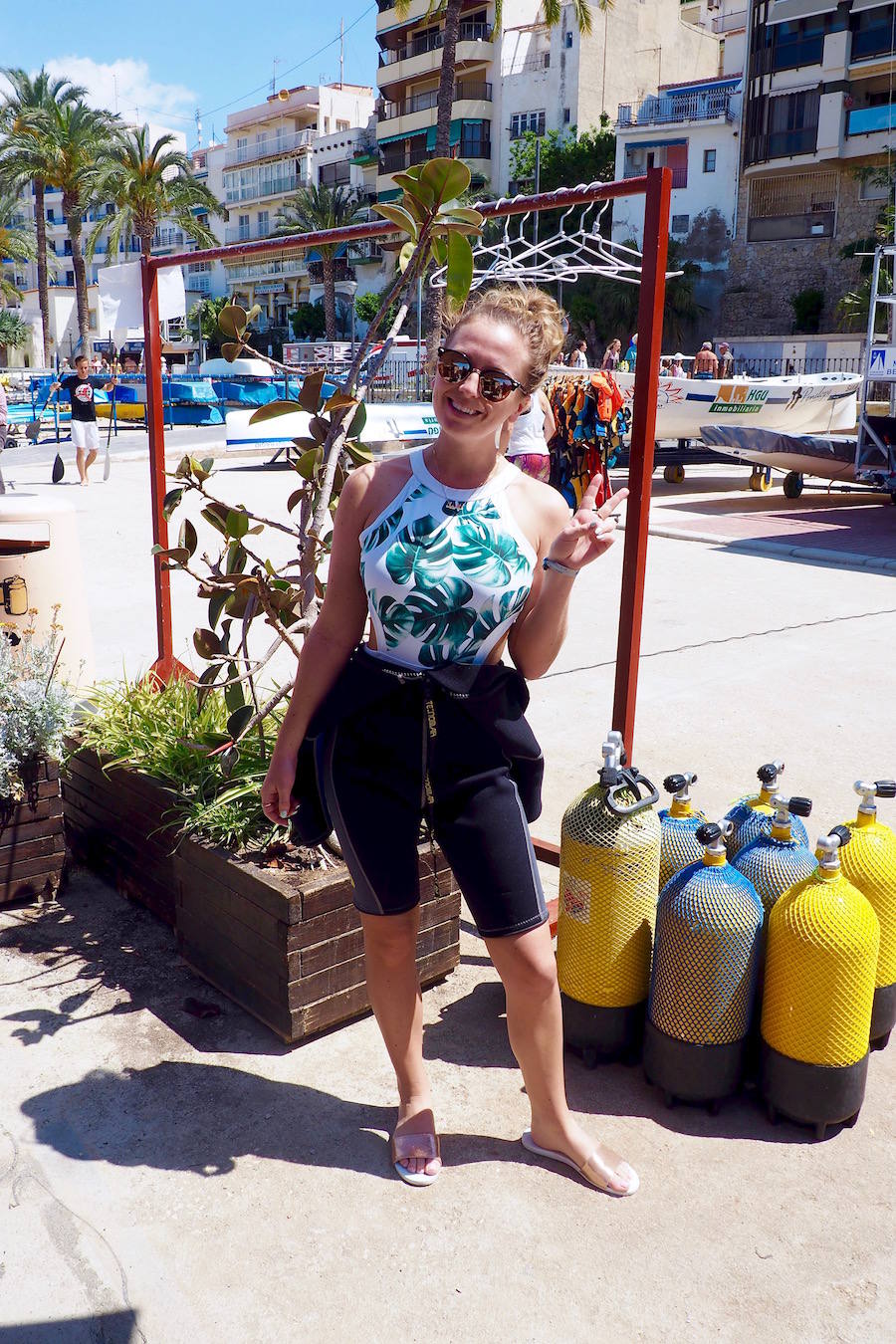 Everyone and their Nan asks me where I got this swimsuit and I totally get why. I'm obsessed with it too. I got it from South Beach but it's sadly sold out now. The rose gold sliders are another bargain find from Primark. Seriously, their summer stuff is so worth checking out!
Swimsuit is partially covered by my wetsuit because this pic was taken right before snorkelling. I was only told at the last minute that I'd put the wetsuit on backwards! Forever pretending to know what the hell I'm doing.

Tropical print playsuits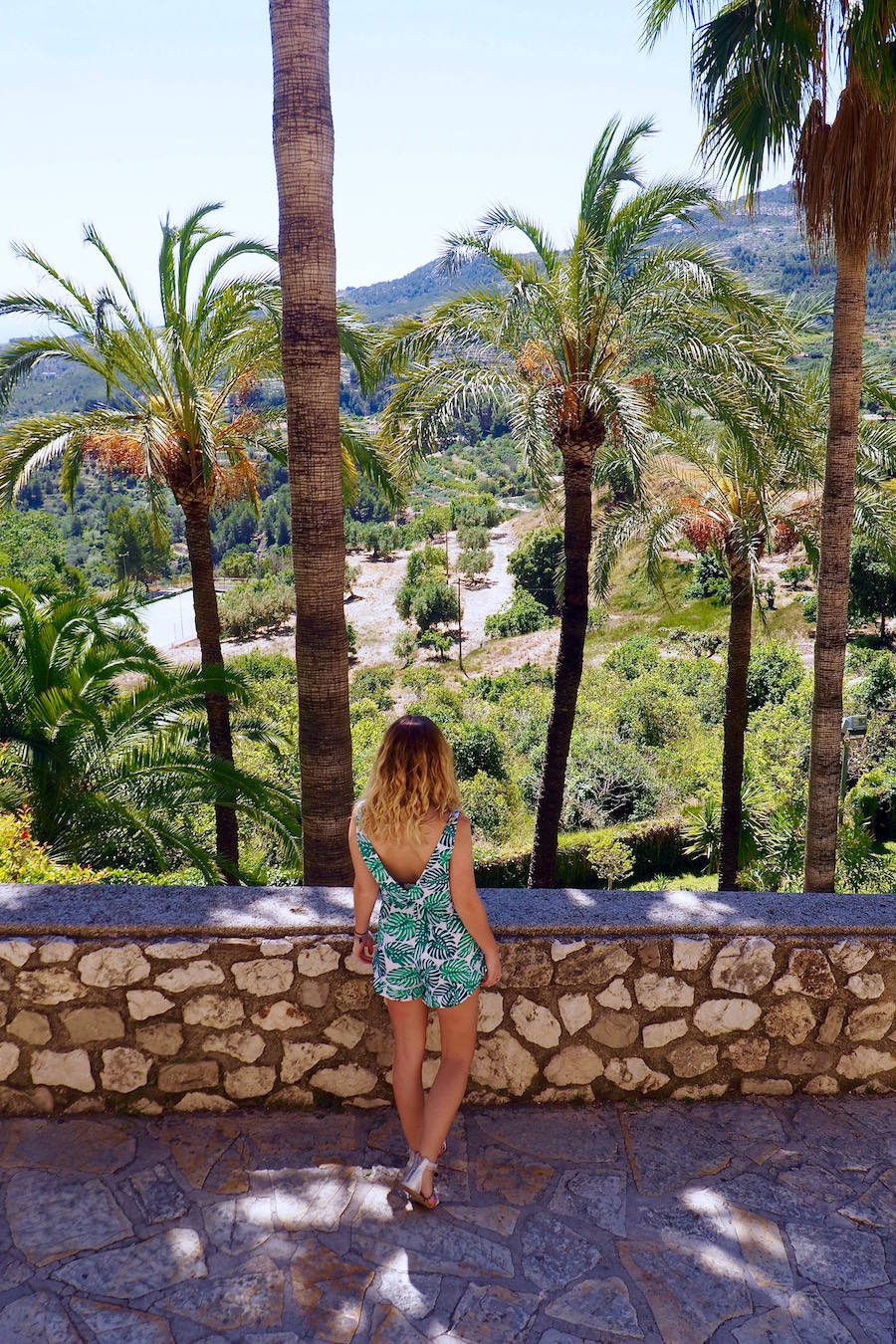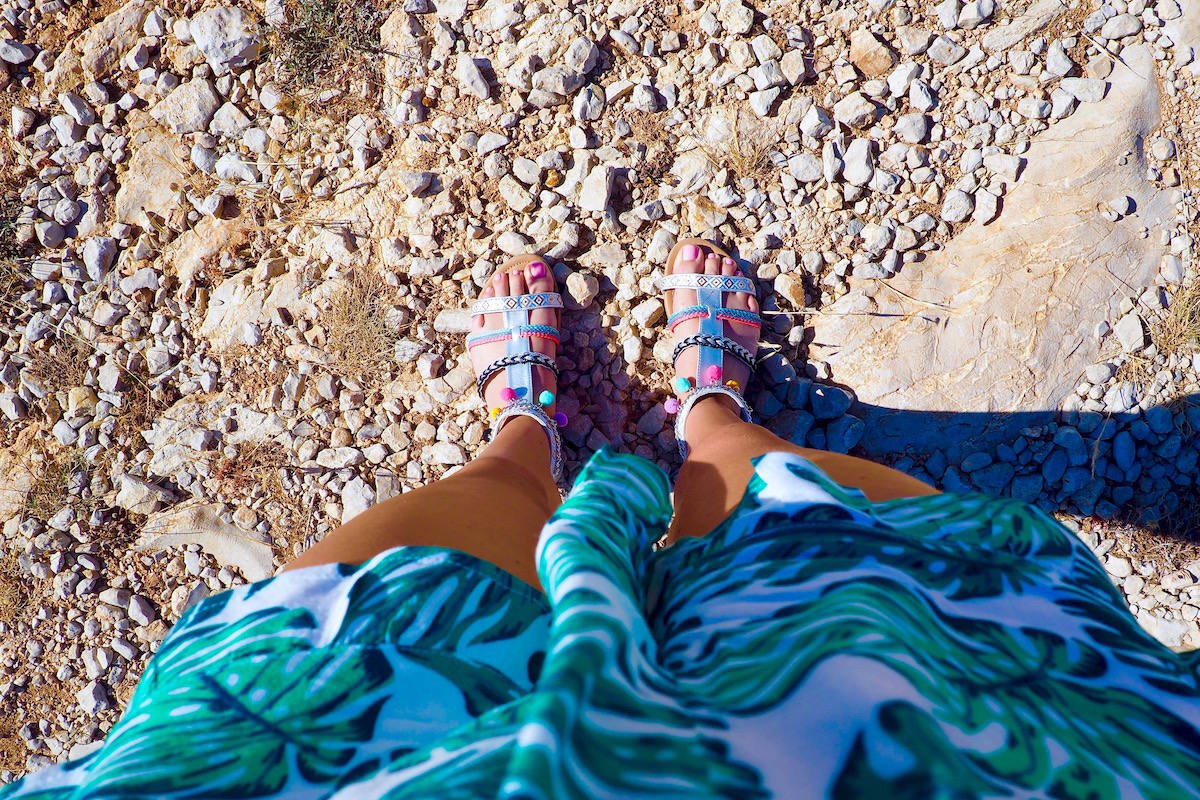 It seems I have a little addiction to buying tropical prints. This and the below outfit are both tropical print playsuits and I love them both. The top one is Primark, as are the sandals, and the bottom is by a brand called ONLY.
The zigzag beach bag below is Vero Moda.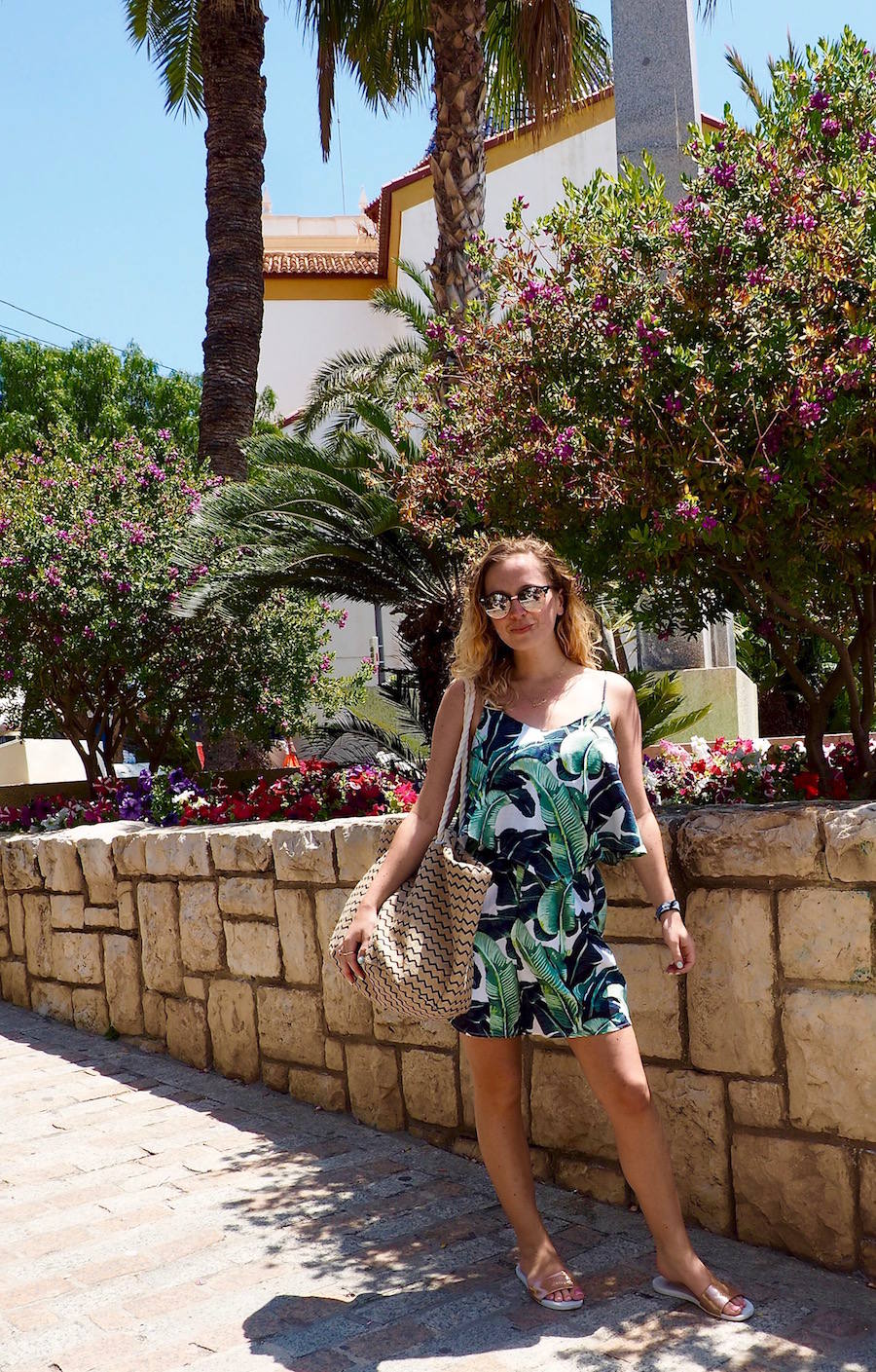 Nighttime outfits
Grecian vibes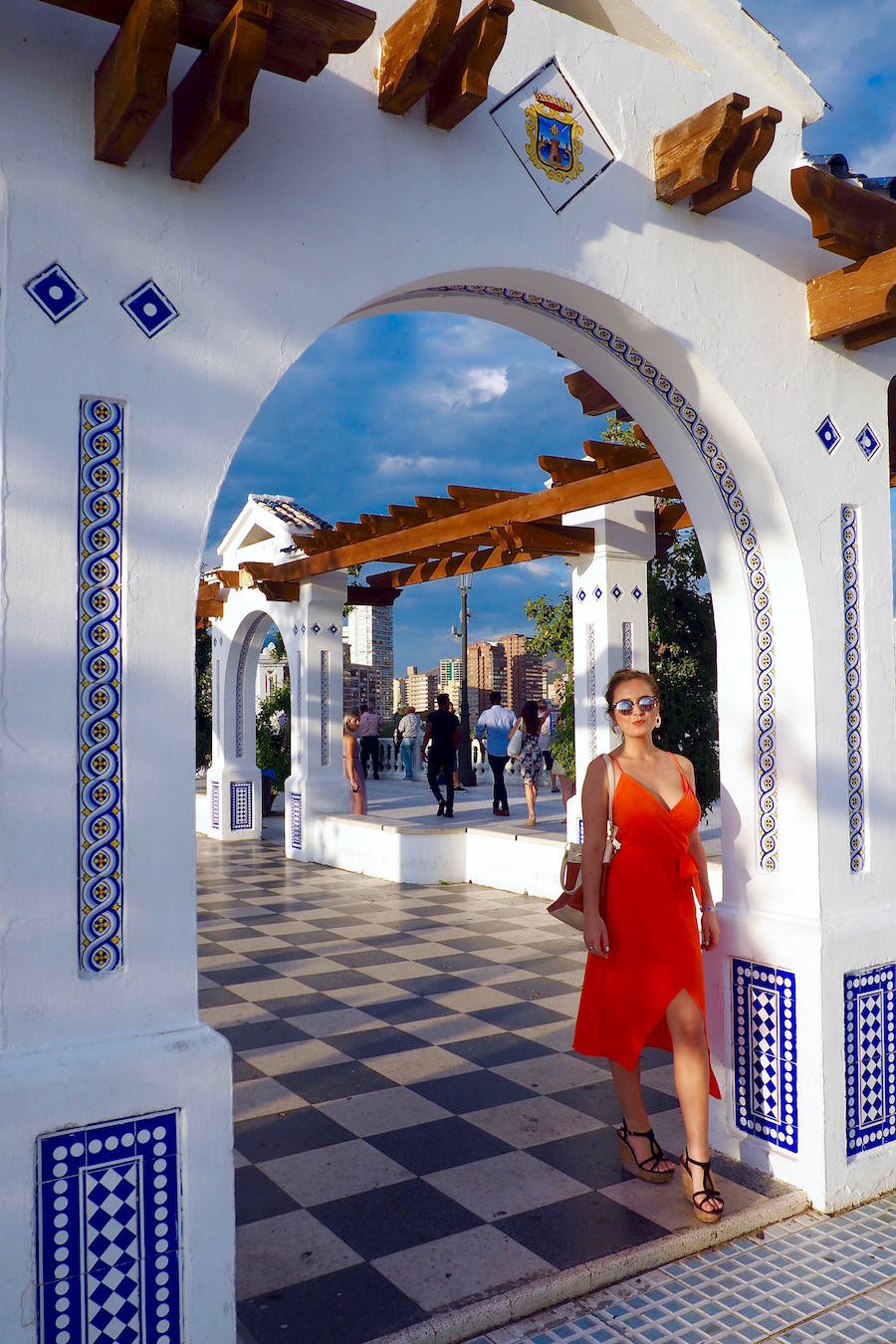 I don't think I'd ever shopped at Warehouse before, but I happened to pass by the Newcastle store when there was a sale on just before my holiday and I fell in love with this orange wrap dress. I felt so sophisticated in it! The wedges are New Look. I tend to buy a pair of wedges there every year because I ruin shoes and their's are always nice but, most importantly, cheap.
This pic was taken in a gorgeous plaza in Benidorm's Old Town.

Pinstripes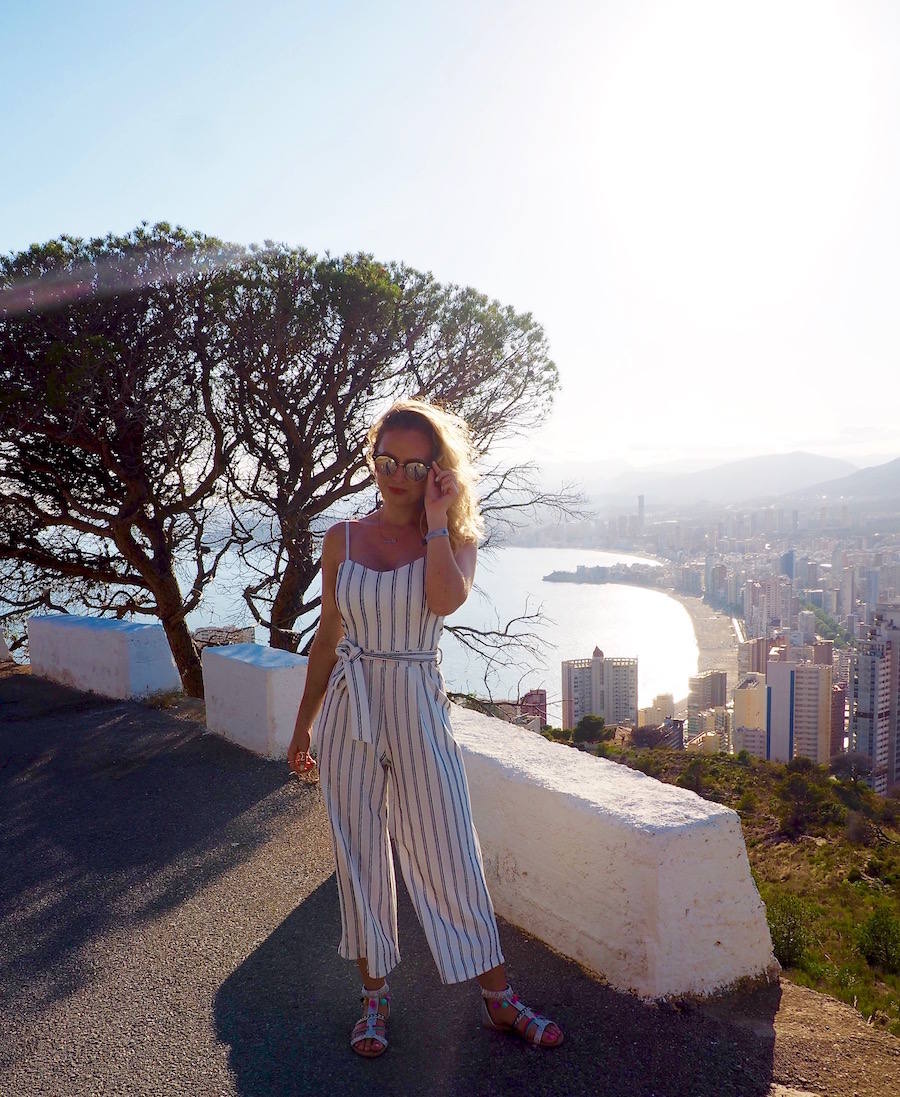 I featured this pinstriped playsuit in my OOTW post recently but I just had to bring it on holiday with me! This picture was taken at a viewpoint in Sierra Helada park at sunset.

White playsuit
Not the clearest pic, but I've been waiting for a chance to wear this white tie-back playsuit since I bought it a while back. It might just replace the little white dress in my summer wardrobe! I bought it in Dubai but I've found some similar online options below.

Big thanks to Amanda and Jordan for taking these pictures on my Olympus Pen E-pl7. The perks of going on holiday with other bloggers!