Hi loves! How did Dry January treat ya? I swear I was the only person not doing it! Even though my birthday is in January, it's my least favourite month of the year. So why stay sober through it? Usually, a third glass of wine is the only thing that gets me through the dark January nights. Since moving to Dubai though, life's taken a bit of a turn.
Aside from going a little bit viral with this post about Dubai Princess Problems and being named as one of the best Dubai travel blogs, I've had a busy month!
Here's the highlight reel from my January 2017.
Just a typical month in Dubai
New Years Eve
We kicked off 2017 on the beach at Zero Gravity, with 2ManyDJs and Chase & Status providing the beats. The original hot mess/my spirit animal Lindsay Lohan was hosting the event, and there was a pretty sweet fireworks display over JBR.
On the 1st, I woke up on my friend's sofa and picked my way through the aftermath of the afterparty to stand on the balcony and take in this awe-inspiring view.
Shame it couldn't fix my hangover.
New hobbies
Slightly more civilised: my first golf lesson! Is anyone else into golf? I was handed a voucher for a complimentary 30 minute lesson a while back so I decided to give it a go, and I can't wait to get back out on the course.
Raucous nights on the town
Everything descended into chaos again when the weekend came around and I found myself performing in a Lip Sync Battle night in a bar Downtown. Don't ask.
I also finally made it to Cirq Le Soir, the weirdest club night in Dubai. I got home at 7am, so the security guards in my building definitely disapprove of me now.
I also went to Ladies Night at China Grill and then on to Mahiki in Jumeirah Beach Hotel. For once, I left at a respectable time but I got the taxi driver to stop at McDonalds, bought him a burger then we pulled over and looked at pictures of his kids, so I ended up getting home pretty late.
Oops?
Birthday treats
The highlight of January for me was turning 25! In typical Dubai fashion, I made a big deal of it. Because is it really your birthday if you don't stretch the celebrations over a fortnight and plan multiple events?
The Thursday evening was all about a glamorous afternoon tea at Fortnum & Masons, where we had this view of the Burj Khalifa.
Next day was my real birthday celebration. I figured the Wanderlust Brunch at Garden in JW Marriott Marquis was a fitting choice for a travel blogger's birthday.
Like I said, it certainly wasn't a Dry January for me.
We woke up post-brunch to the ultimate hangover feed: Irish breakfast at Mcgettigans in the Madinat. Only my favourite spot in Dubai – I mean, just look at that view.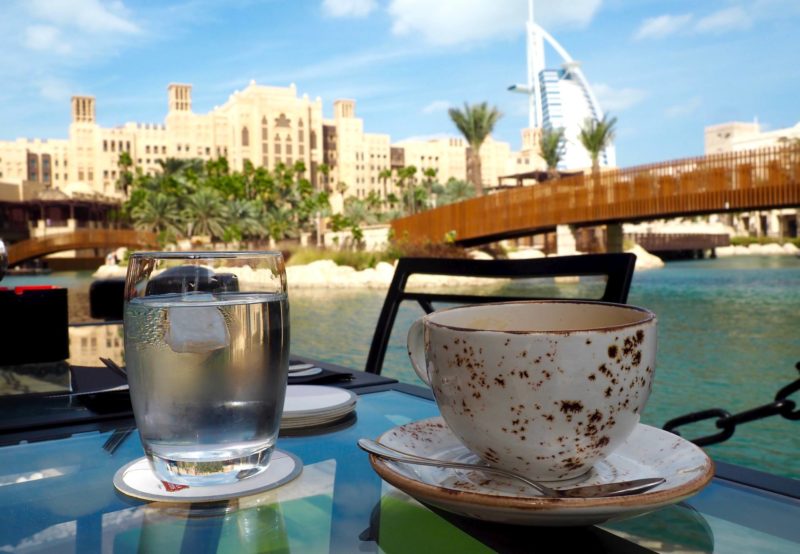 After all that revelry and indulgence I was in serious need of some pamper time, so I popped to Willow Spa in Fairmont The Palm for a few hours of massage therapy, tea and quiet.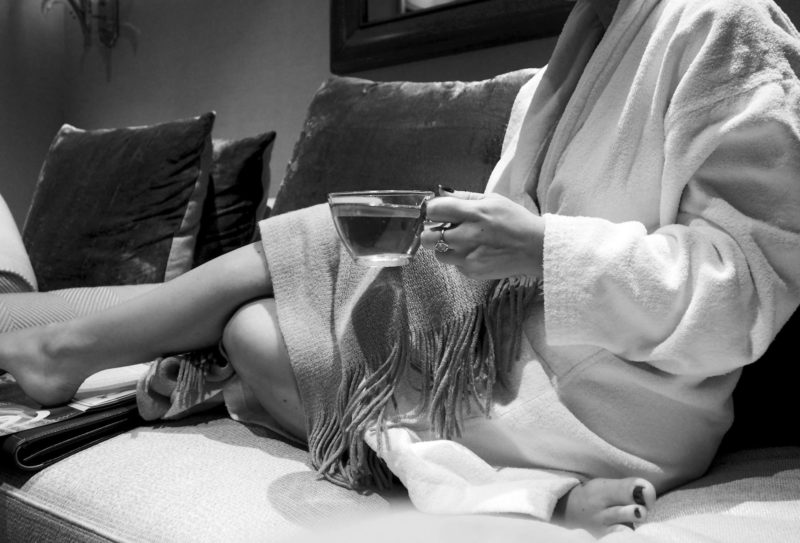 A visit and an adventure with my Dad
My Dad arrived the day after my real birthday and I took some time off to show him around Dubai. We did all the typical tourist activities in Dubai – the Fountain Show, dinner and drinks at the Madinat, a walk along the beach at JBR, and even delved in to Old Dubai with a night-time trip to Deira, where Dad puzzingly took pictures of tool shops and we ate delicious grilled chicken at a plastic table on the pavement.
Let's pause to appreciate Old Bob's I'm a tourist get-up. I just wish you could see the rest…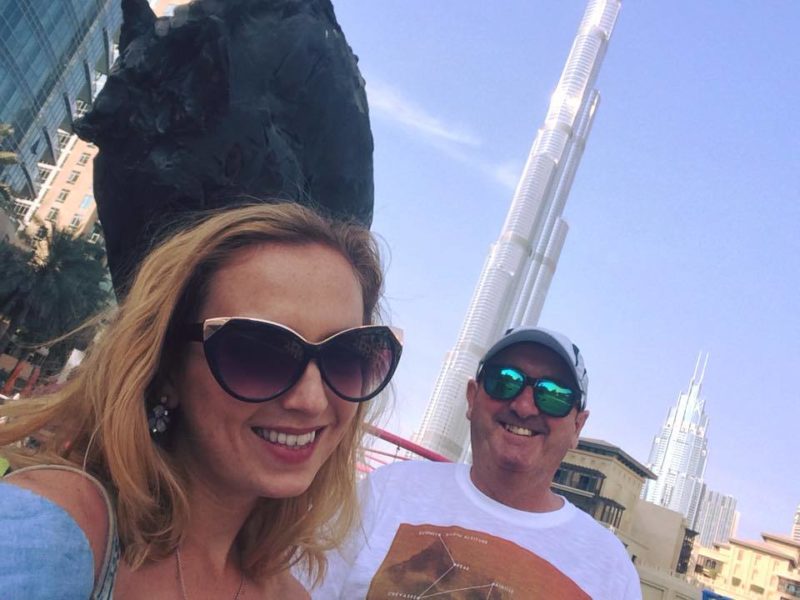 Dad also took great delight in collecting working girls' calling cards, 'to confuse his mates'. Ok Dad.
We then jetted off to Singapore, where we drank beer, walked about 30,000 steps a day and ate unfamiliar foods (well, Dad did because I forced him).
It was my Dad's first visit to both the Middle East and Asia, and I'm so glad we took the time to travel together. I'm putting together a little travel video of our trip, and my full Singapore three day itinerary will be with you soon.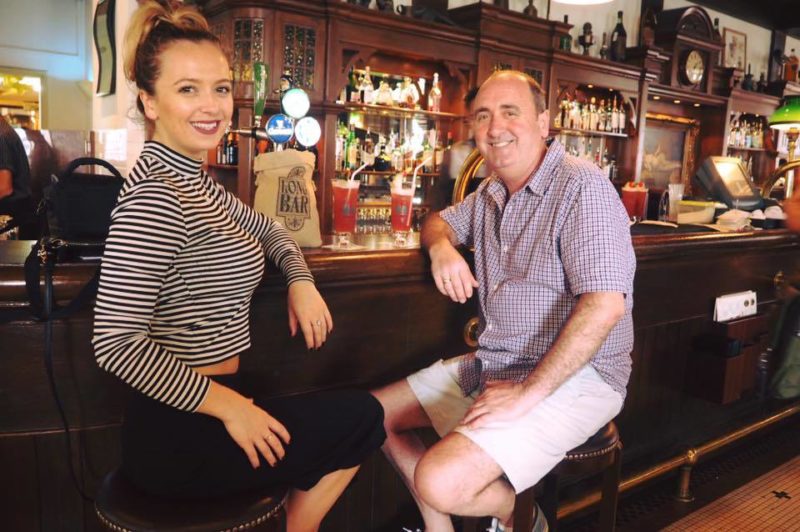 I was supposed to fly to Beirut for the last weekend of the month but a suicide bomber was caught just outside my accommodation so I decided to stay put in Dubai.
I can't believe I just wrote about terrorism so casually.
Luckily, there was plenty to keep me occupied in this part of the Middle East…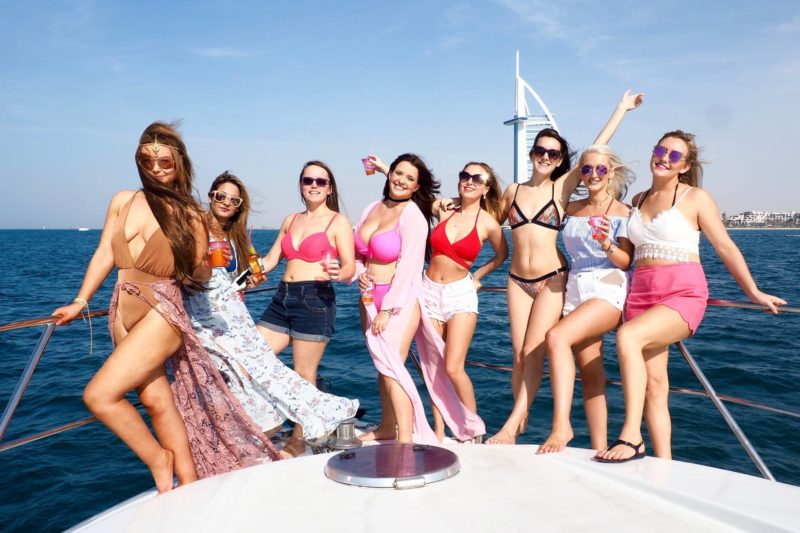 It was my friend's 30th so we hired a yacht and sailed around the Palm Islands. We got pulled over by the police, took some selfies with them then went on our merry way.
Want to live in Dubai? Check out my Dubai Life section for more inspo and follow While I'm Young on Facebook, Instagram and Twitter for more updates!