When I spent two days in Lebanon recently with my friend Emma, I arrived with zero expectations. Before visiting Lebanon, I didn't know much about the country at all but but during my weekend trip I discovered that Lebanon has friendly people, plenty of culture and so much greenery that it feels more than a little bit Mediterranean. In fact, I almost forgot I was in the Middle East.
While I was only in Lebanon for two days, it was enough time to see Beirut and some of the highlights of its surrounding areas.
Here's everything we did in Lebanon for two days, in case you're planning your own trip.
How to see Lebanon's best bits in two days
Day one: Going to Byblos from Beirut
Byblos features on all of the Lebanon itineraries I saw before my trip and though we were only staying in Beirut two days, we were keen to explore outside of the capital. And so, after a huge Lebanese-style breakfast at our hotel we jumped in an Uber to Cola Station. From there, we boarded the Number 6 bus to Byblos. The journey took around 1.5 hours (we'd read it took 45 mins) but the bus takes the coast road, so it's a scenic drive.
I always enjoy riding buses when I'm only in a new place for a short time, because it's a good way to watch the world go by en route to your out-of-town destination. The receptionist at our hotel had told us we shouldn't use the buses because they were dirty, but they're not as bad as she made out. We're no princesses.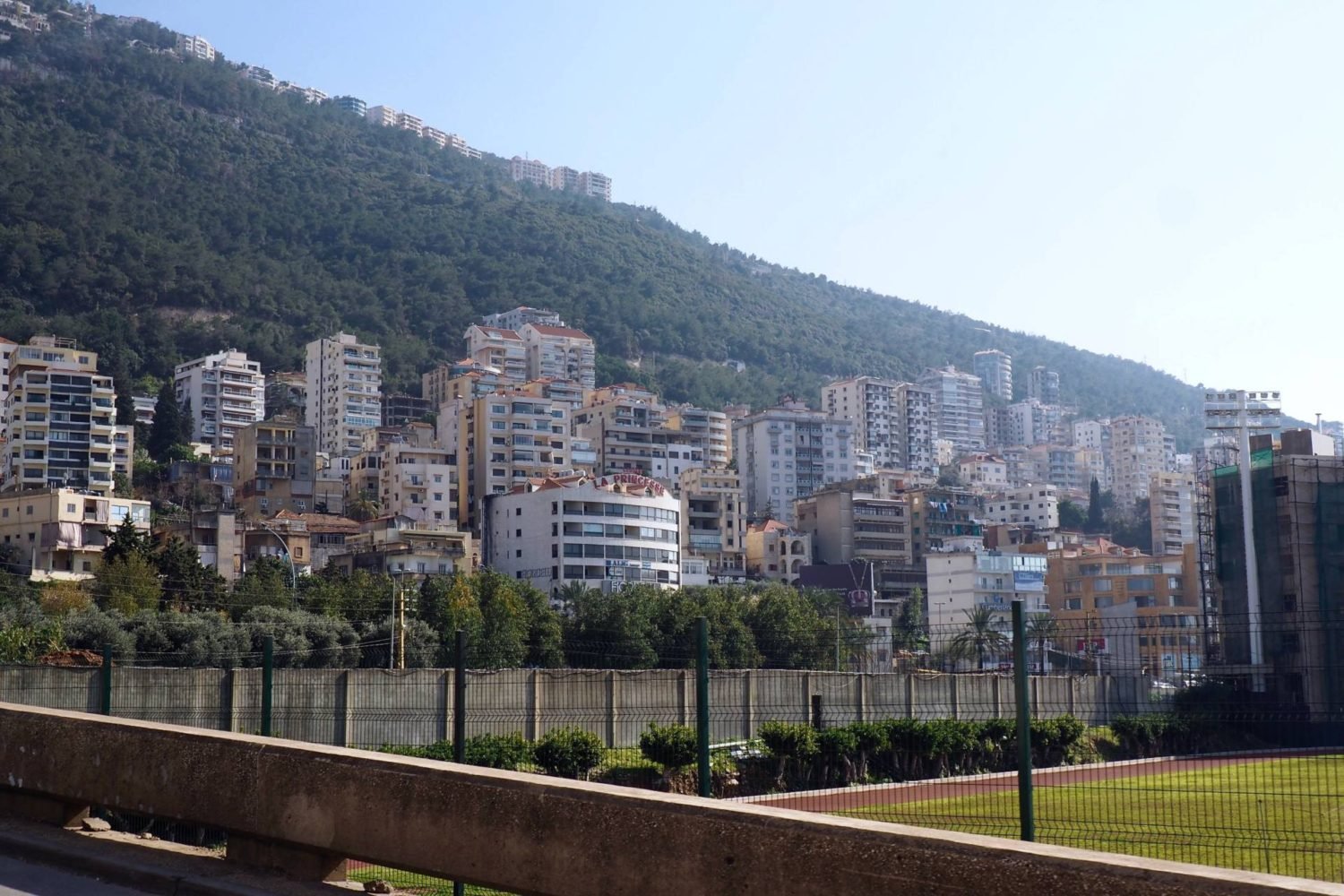 Emma had to puke before we boarded the bus, but the driver kindly waited until she'd stopped before setting off. He even supplied a plastic bag! I guess Lebanese bus drivers are used to carting hungover Brits around?
We were offered jobs as secretaries by a man on the back row who overheard us talking English, and at the end of our journey the bus driver and his mate asked for pictures with us. This happened when my friend and I were on a funicular in Cairo too and it's difficult to say no to something seemingly innocent, but just be cautious if you're a solo female.
What to do in Byblos
Just North of Beirut and hailed as one of the oldest continuously inhabited cities in the world, Byblos is a UNESCO World Heritage site that predates recorded history. Archeologists have found evidence of life there from every layer of history, from Neolithic remains to relics of the Ottoman Empire and Byblos' time under French rule. It's the country's location at the intersection of the Mediterranean and Arabian world that we can thank for this.
Aside from its obvious small-town Mediterranean charm, Byblos has plenty to entice visitors within its Medieval city walls: a picturesque harbour, souks, the Crusades-era Church of St. John-Mark, traditional Lebanese houses, mosques, a wax museum and a fossil museum, St John the Baptist Church and Byblos Castle – all tumbling down from a mountainous backdrop.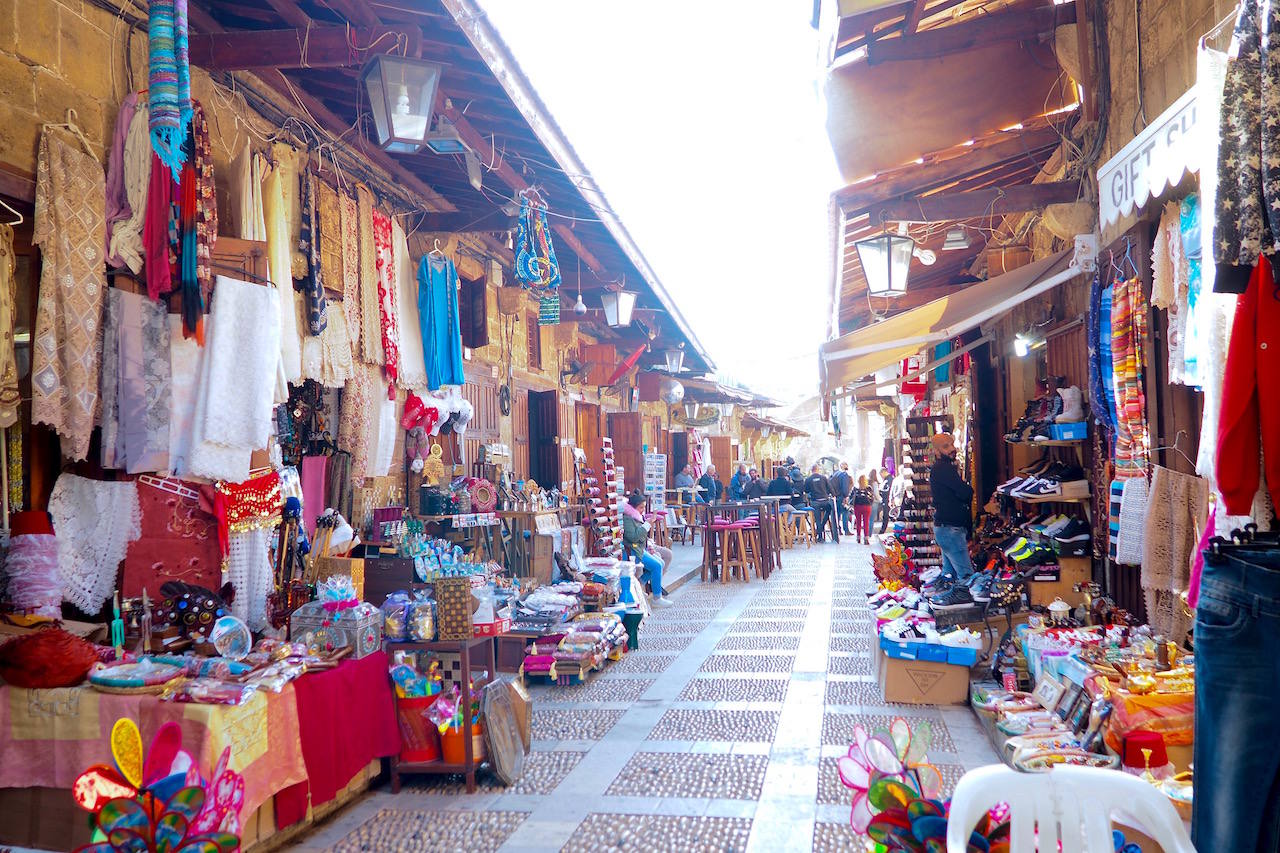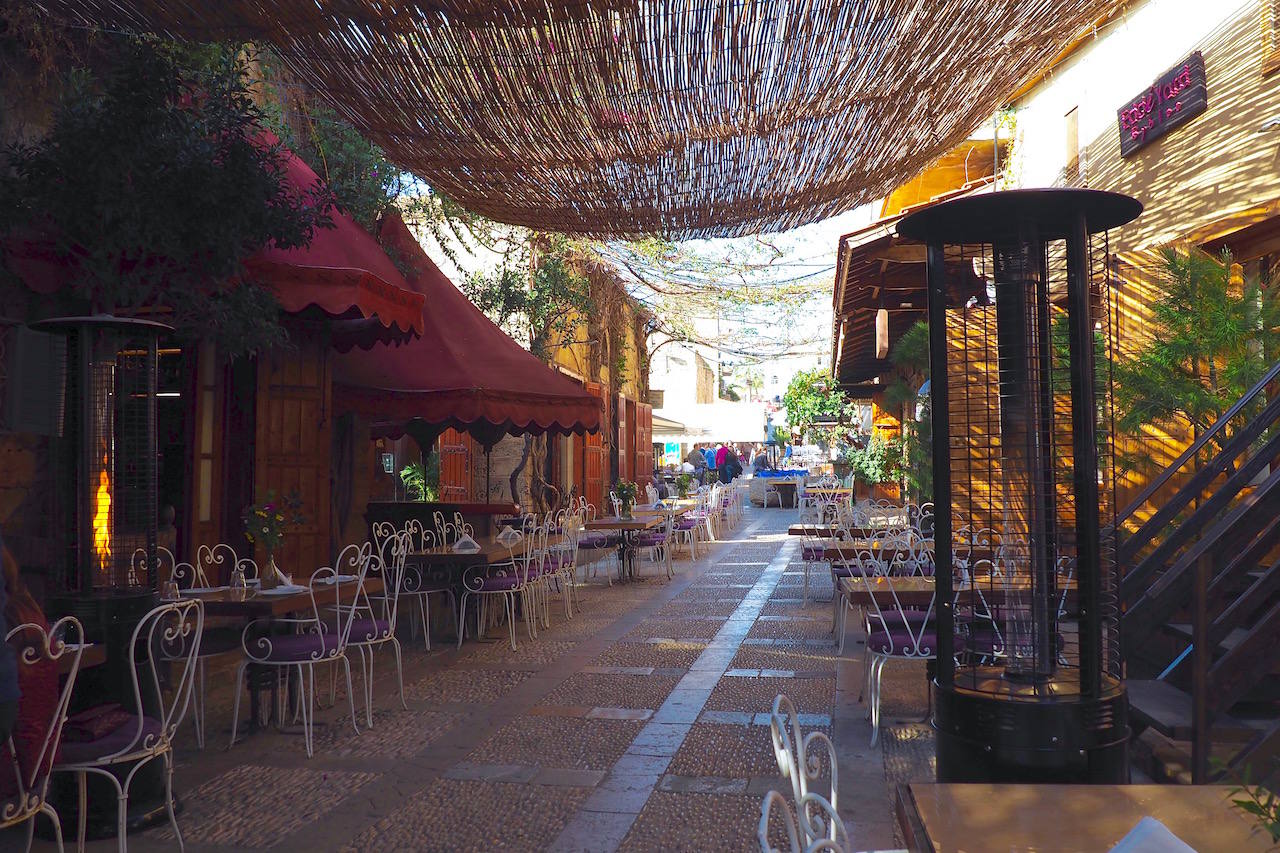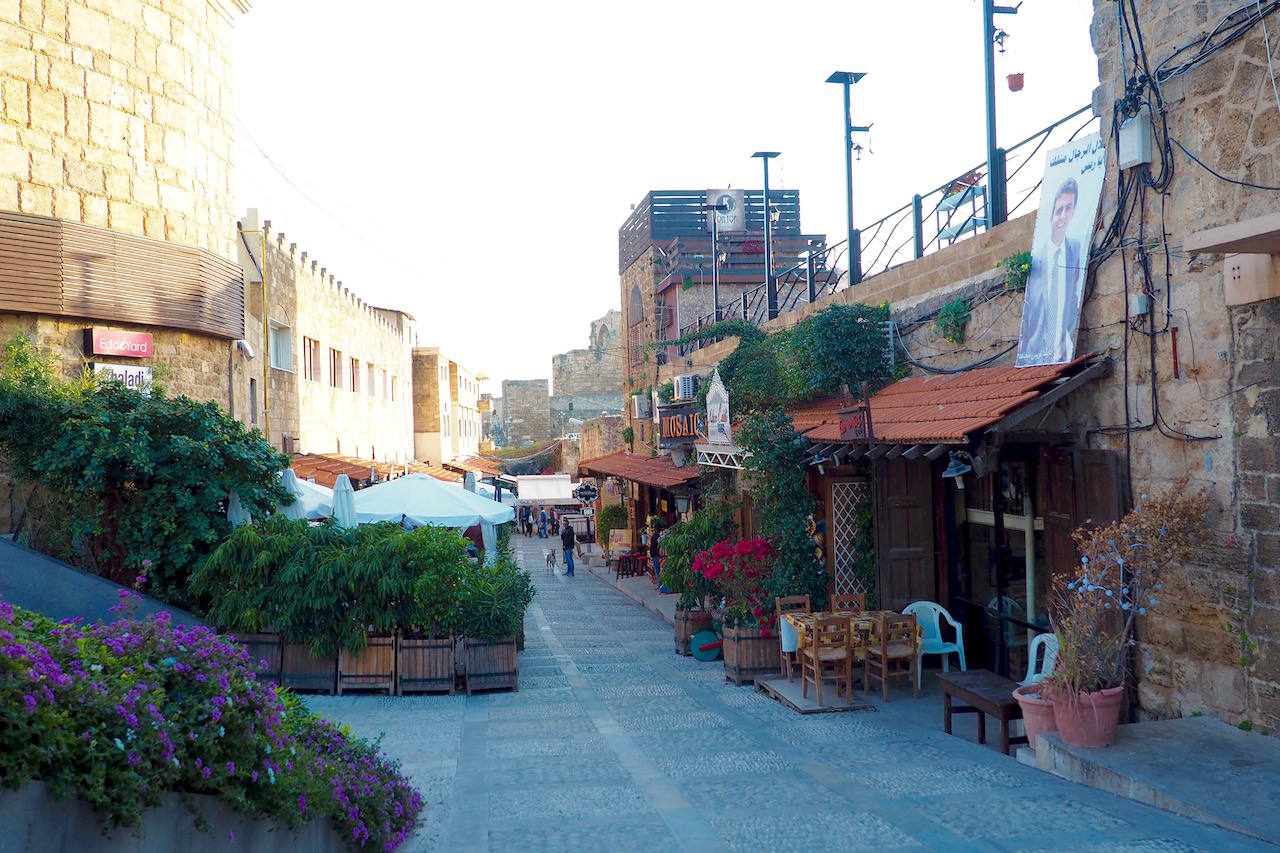 Where to eat in Byblos
We had a wander around the souks and ate lunch at an amazing restaurant called Adonai Le Petit Libanais. Every dish was served in a piece of pottery made by the restaurant, and we ordered a selection of Middle Eastern favourites: halloumi with fresh tomatoes and spicy soujuk, olive tapenade with corn chips, homemade hummus, baba ganoush and a big bowl of fattoush.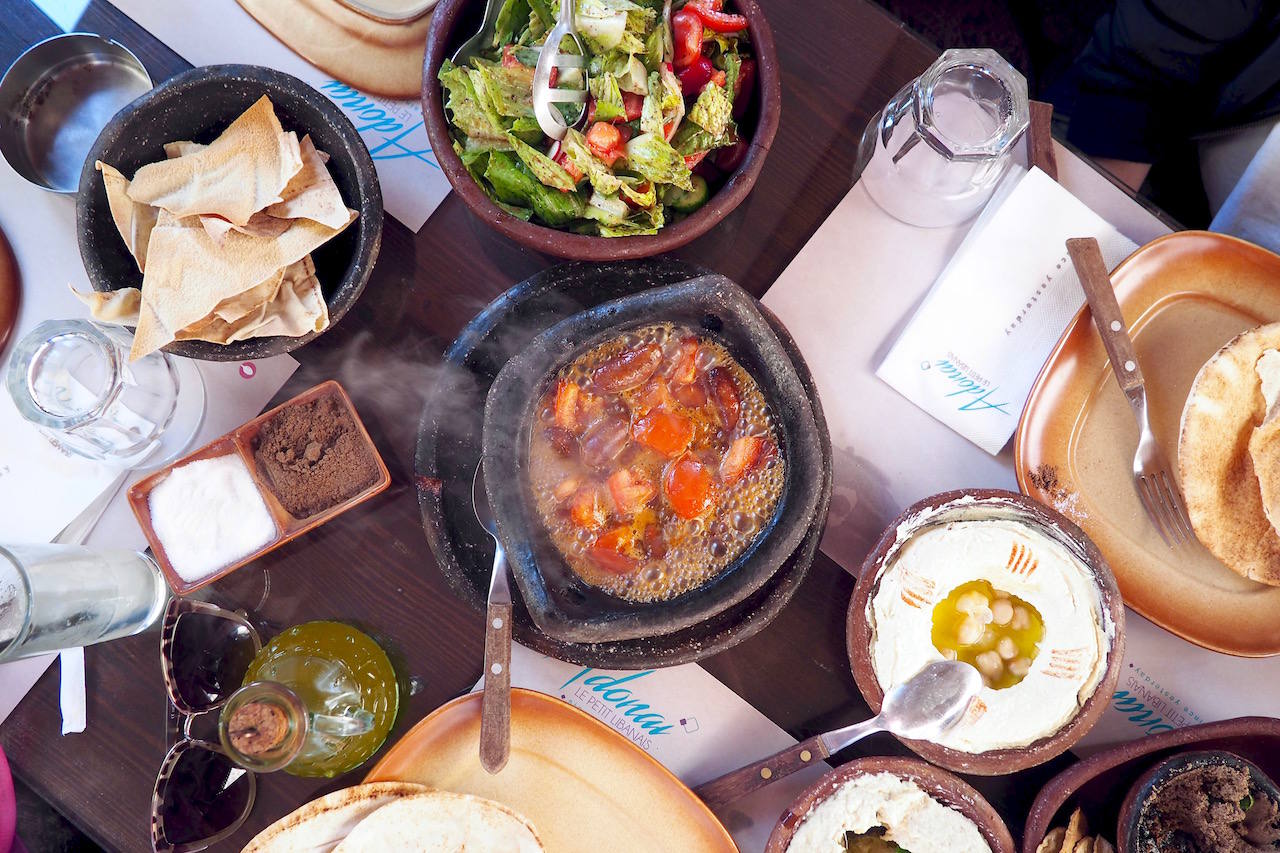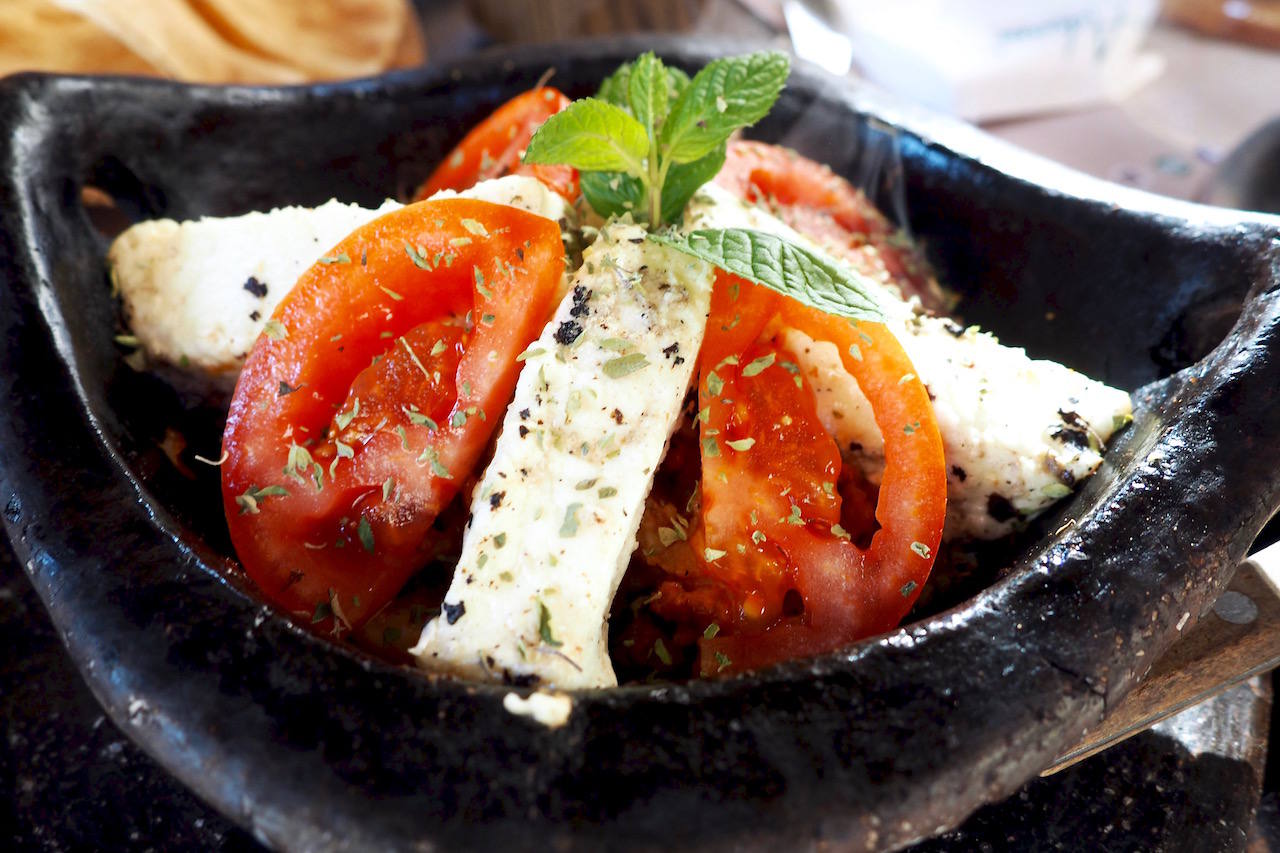 Stuffed, we set off to find the Citadel and somehow completely bypassed it on our first try. We found ourselves wandering around the serene courtyards of the Church of St John instead.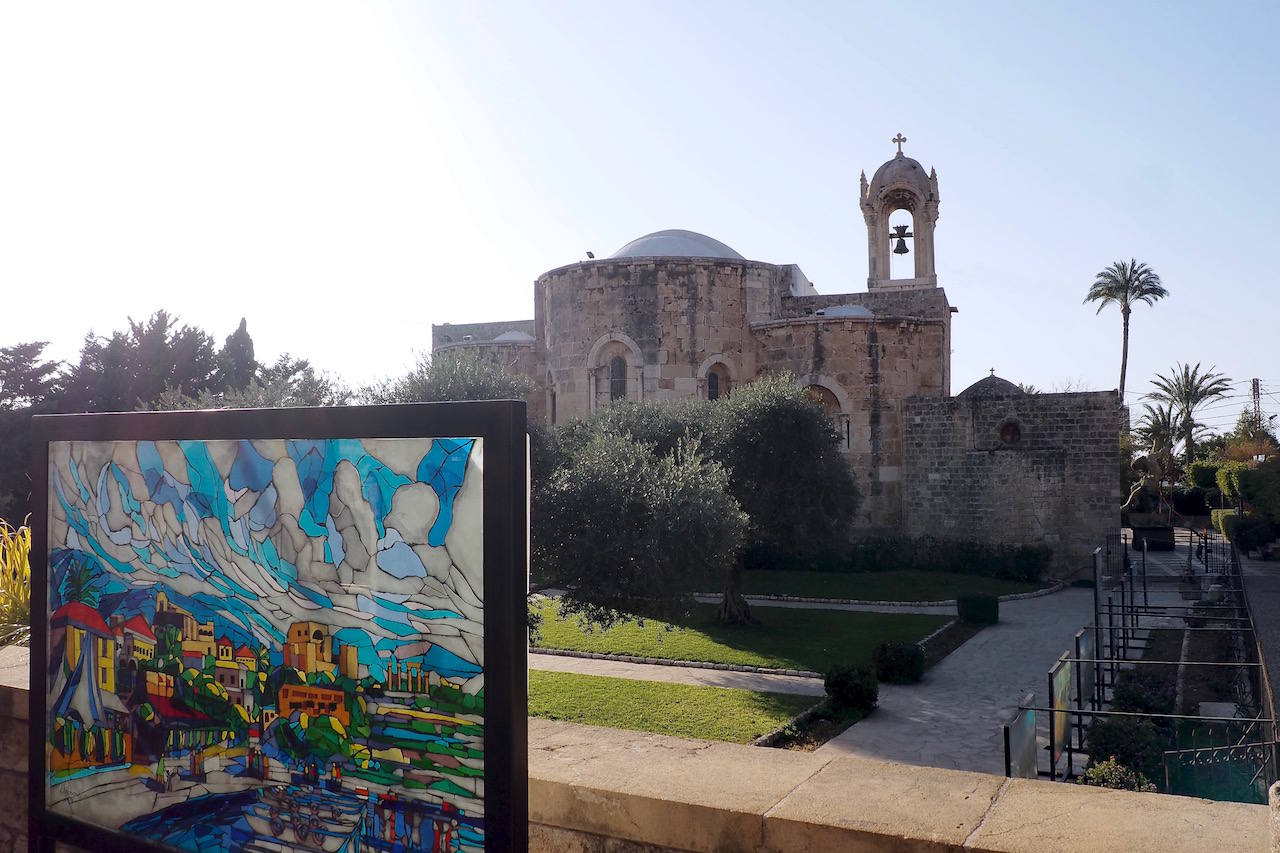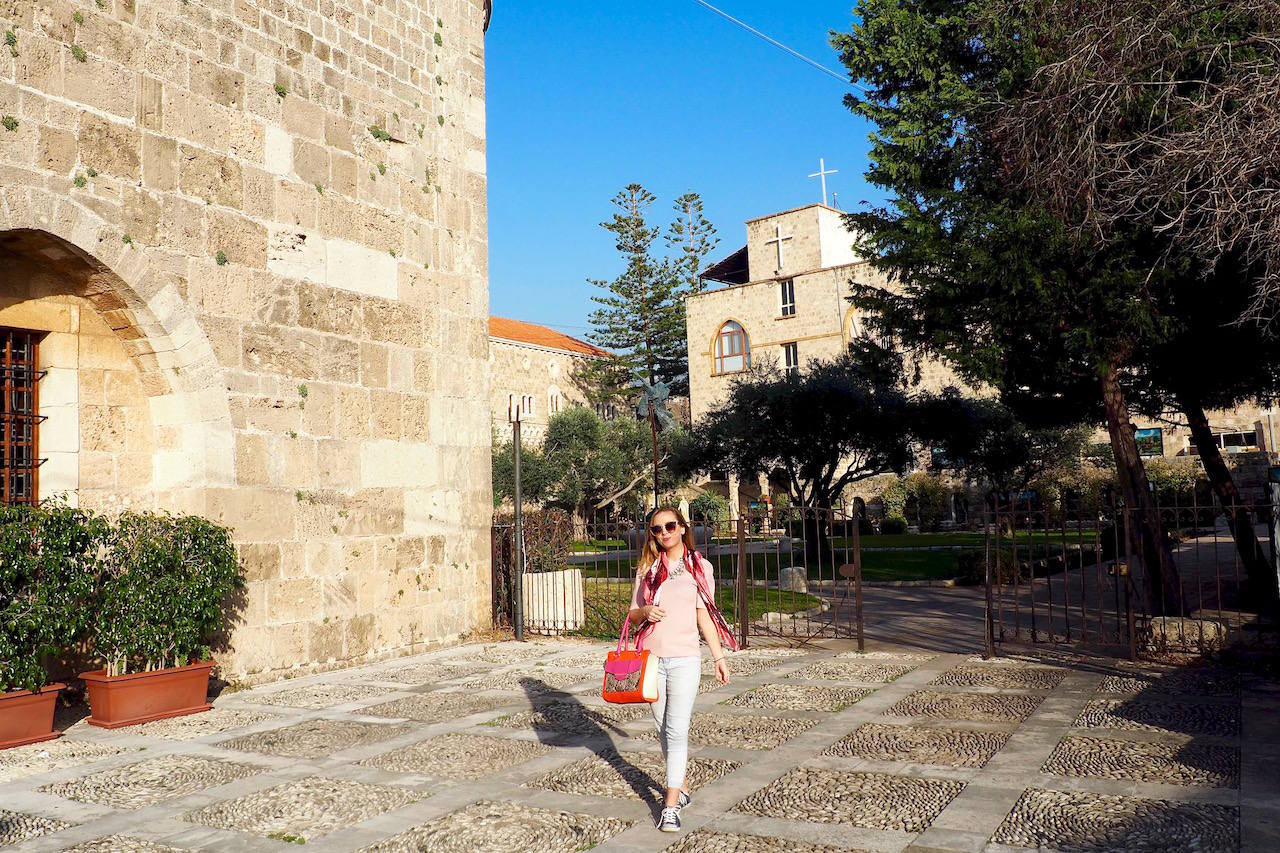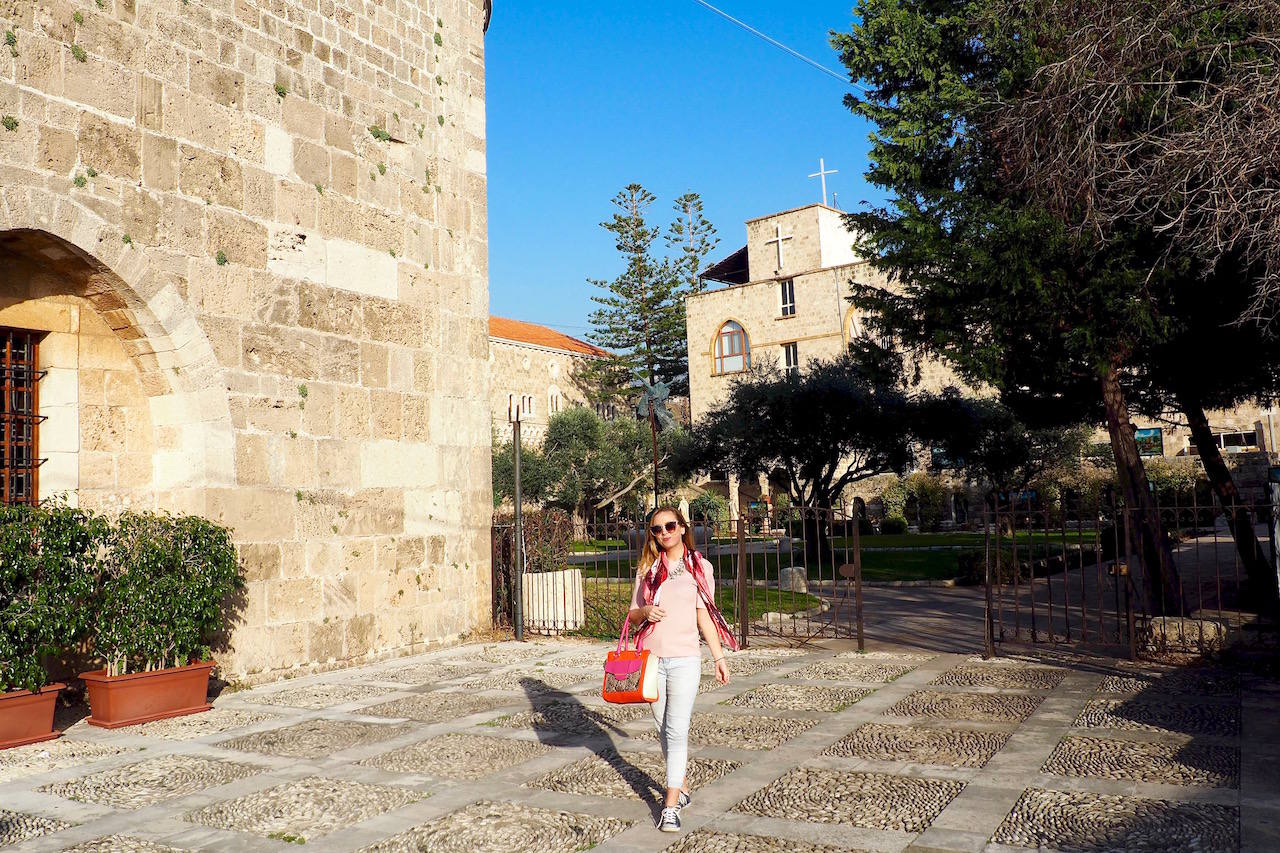 We climbed a wall for this view of a fishing bay after taking a wrong turn. Sometimes, getting lost means finding a destination's best bits.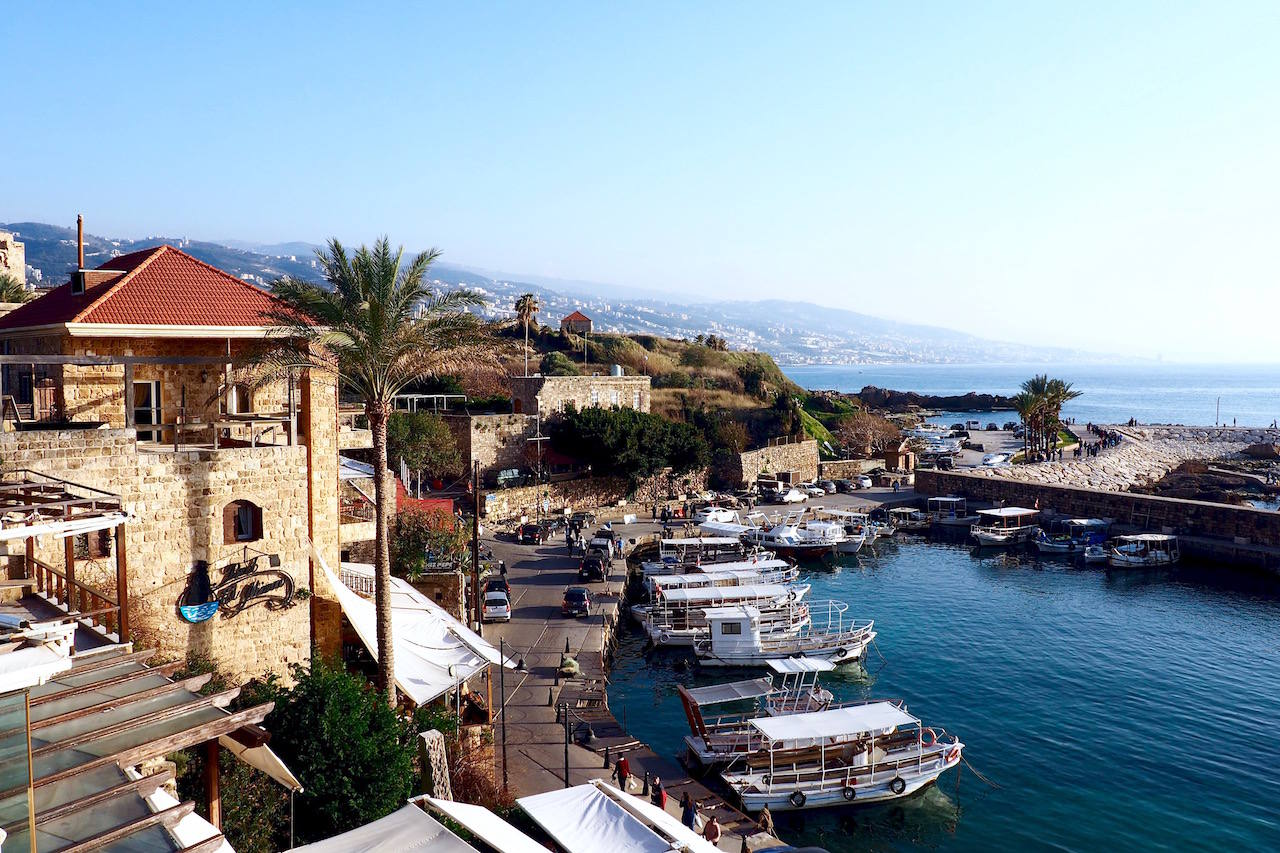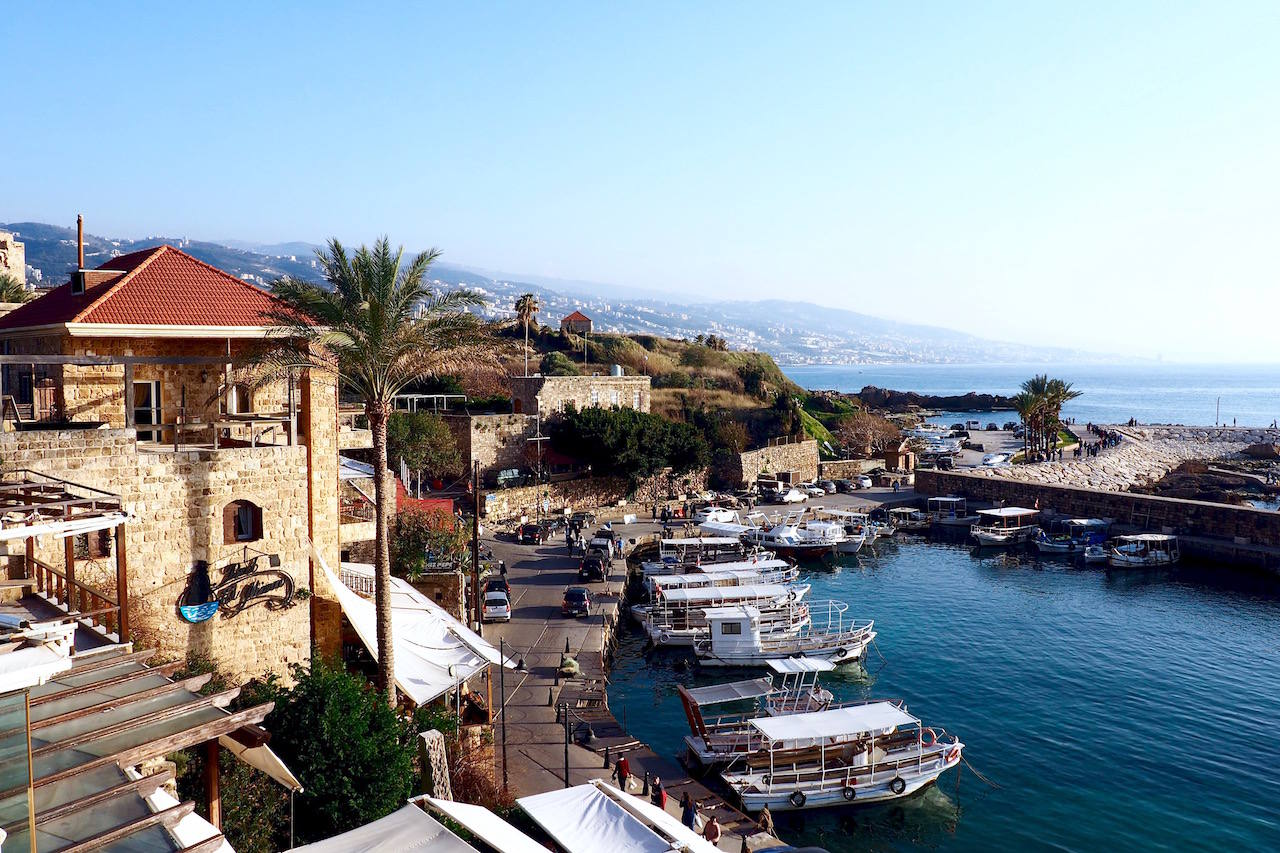 Finally, we located the Citadel. The 12th Century limestone walls are at risk of erosion, but have been well maintained – even while the rest of Lebanon was being destroyed and rebuilt.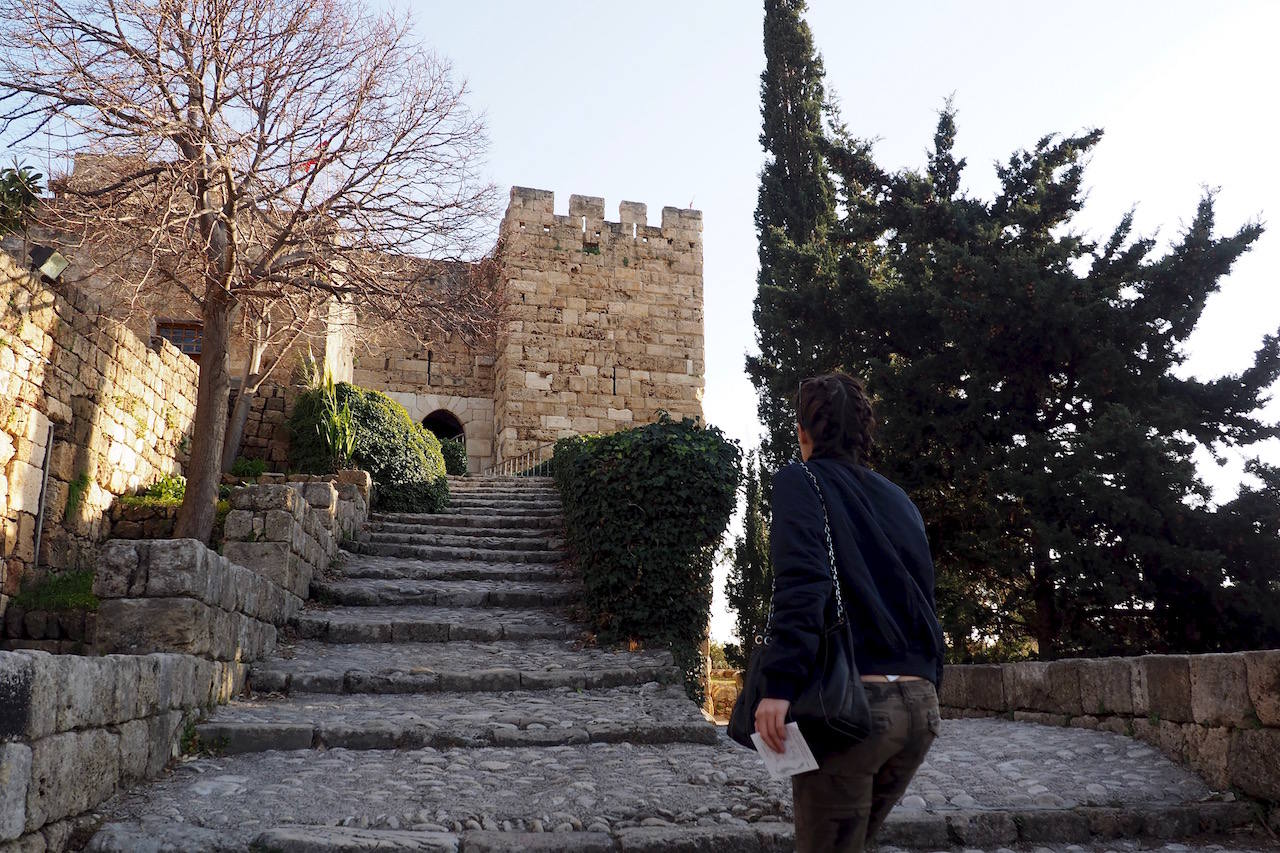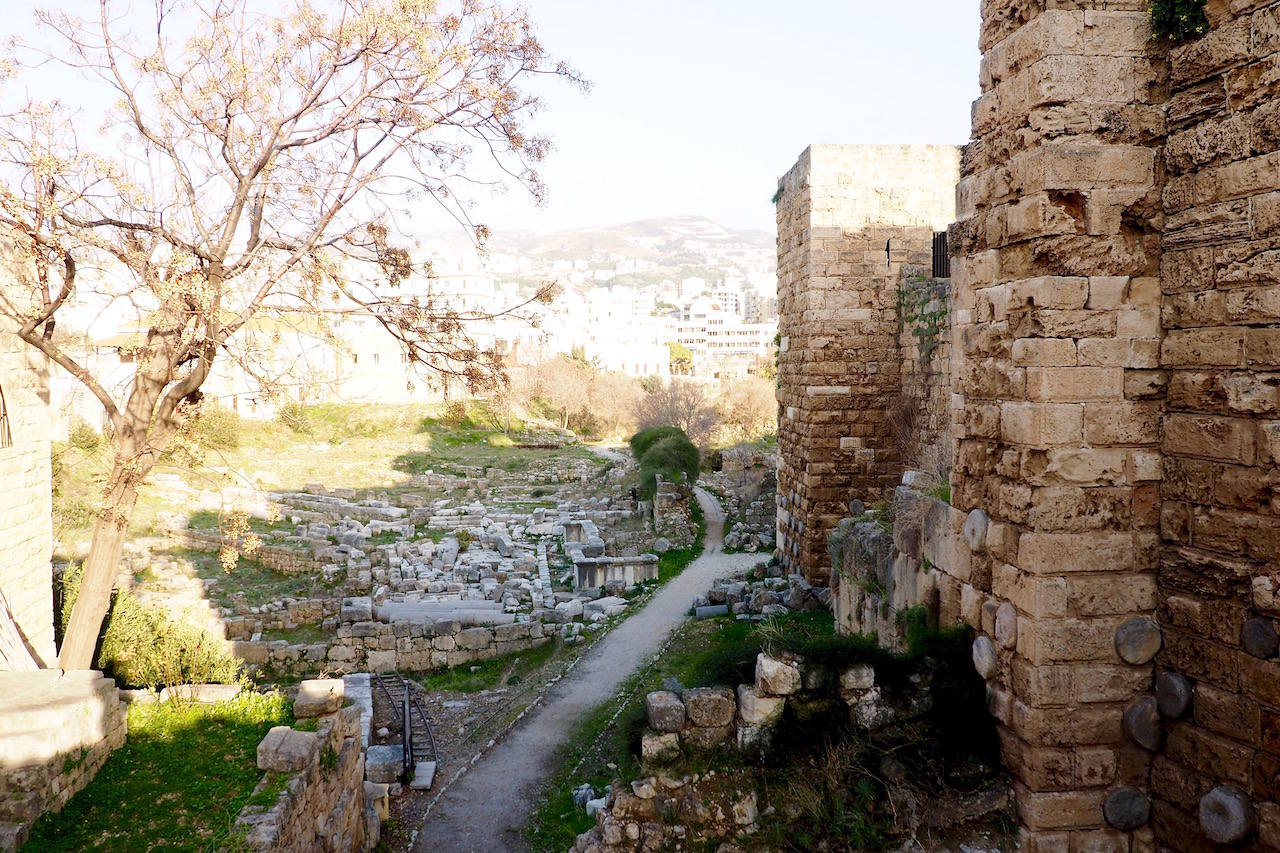 The view over Byblos and the surrounding areas is stunning.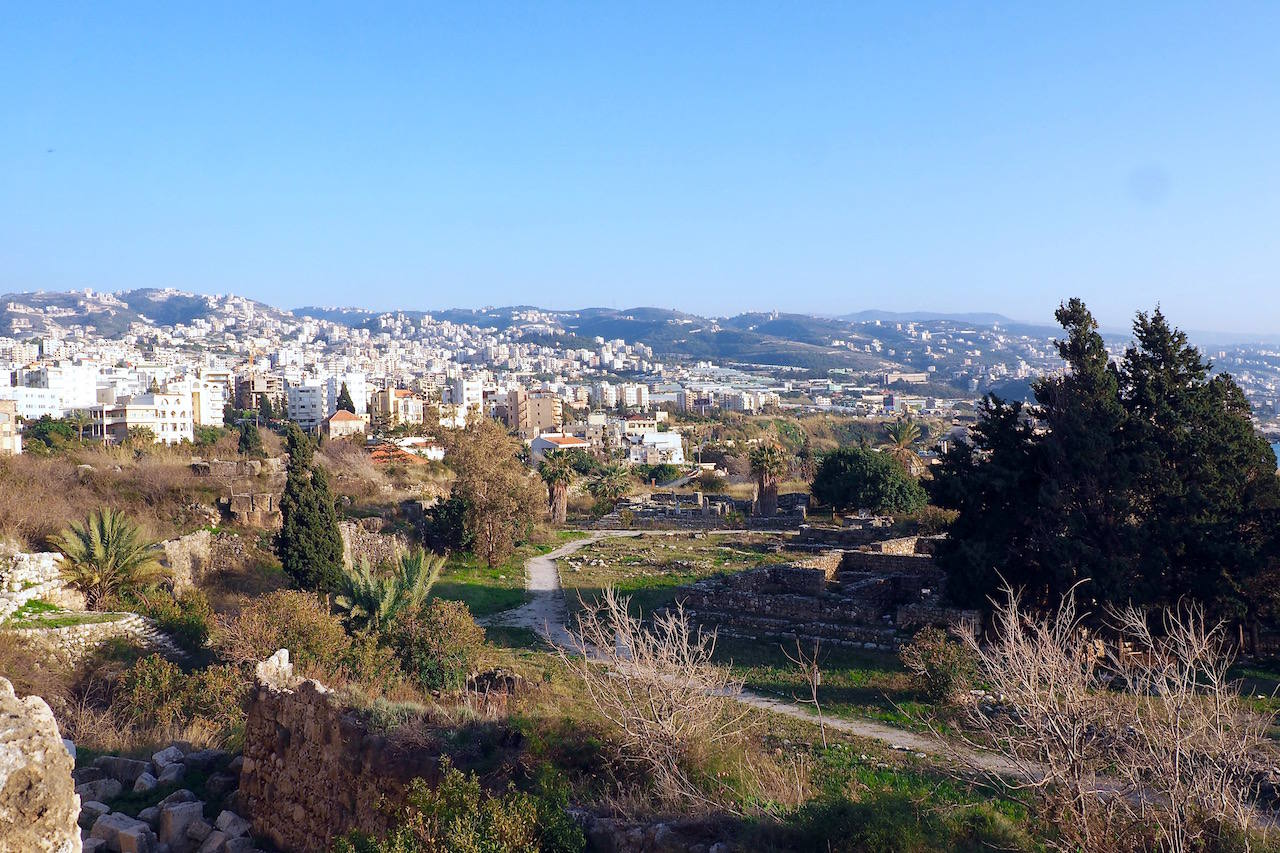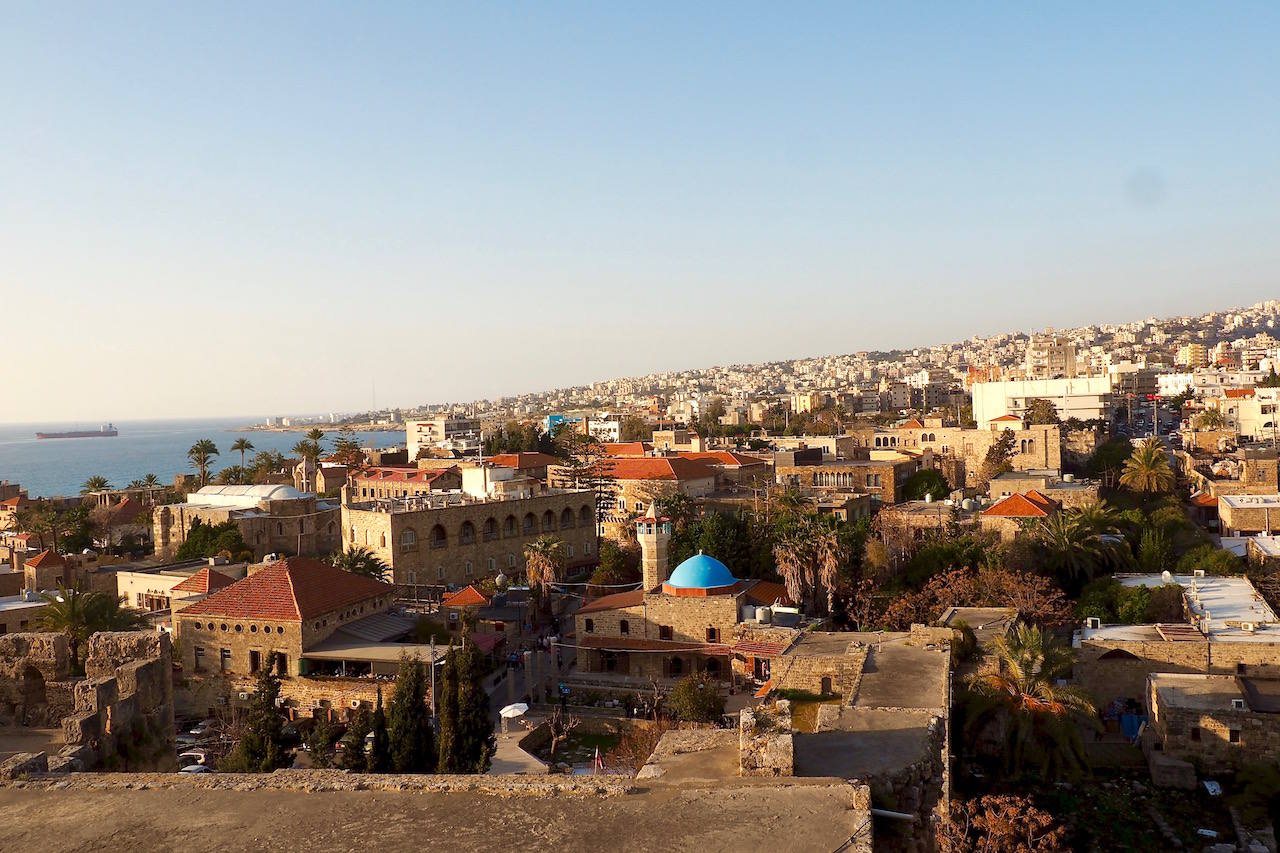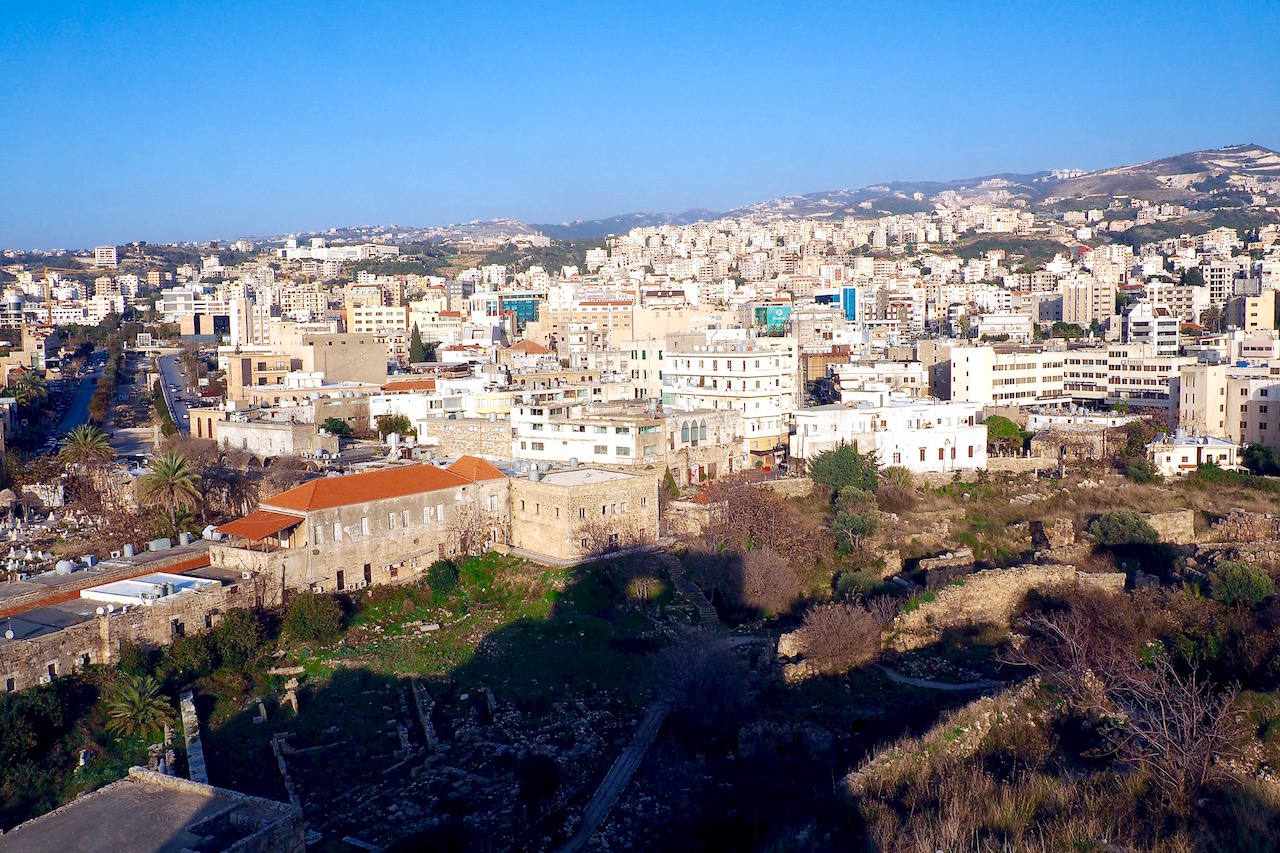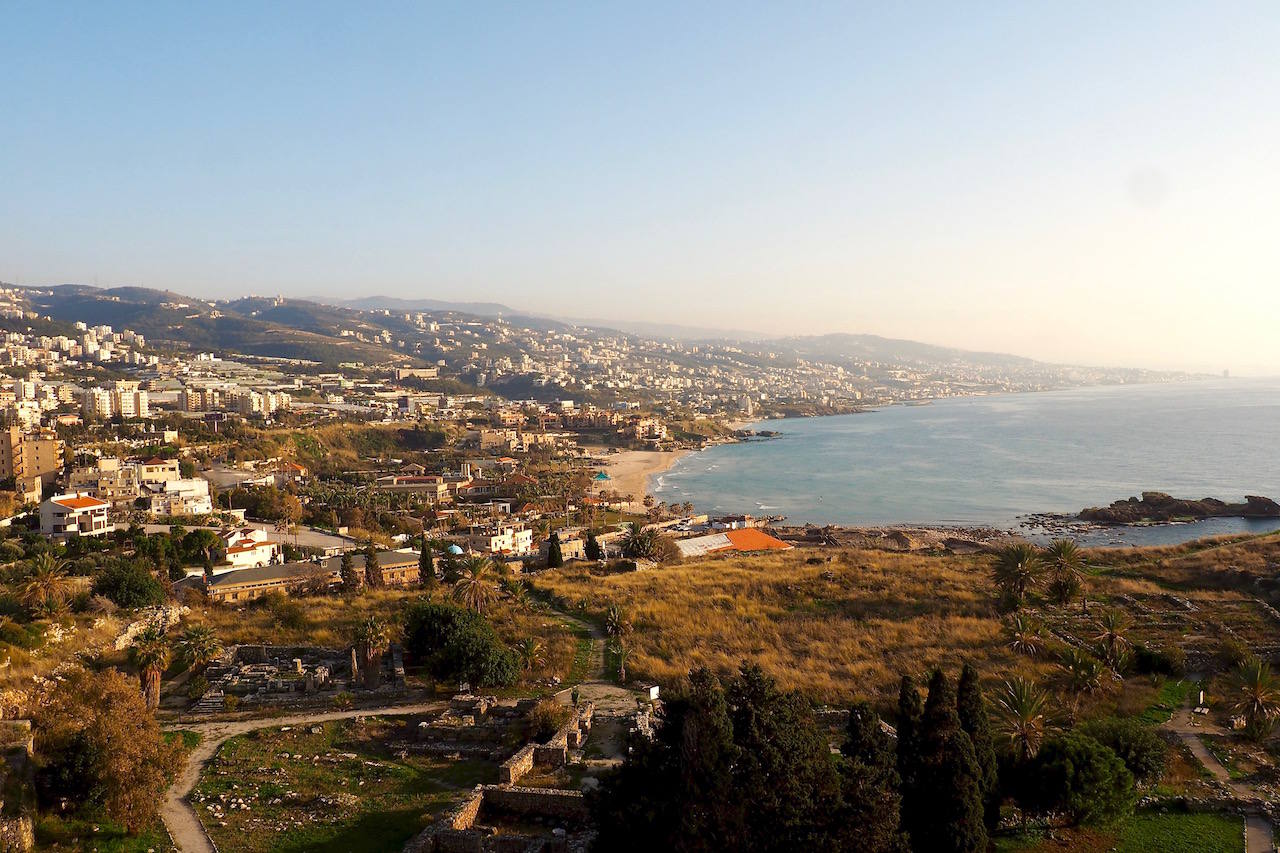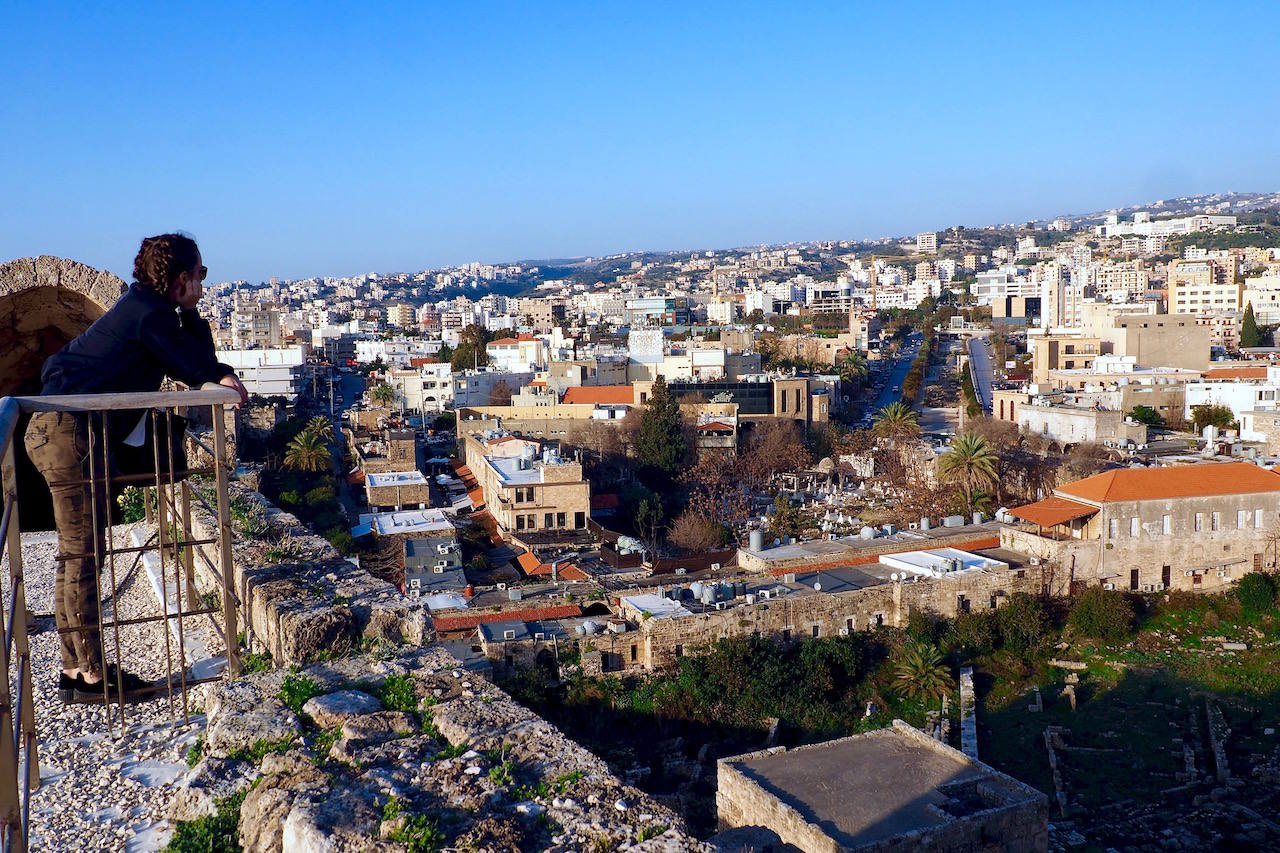 We caught the same bus back to Bierut but after some confused exchanges in our poor Arabic, we learned that it wasn't going to Cola Station this time. We were dropped at the side of the road and had to get an Uber back to the hotel.
Day two: the best places to visit around Beirut
On our second and final day in Lebanon we hired the man who had been driving our Uber the previous day to take us to all of the top attractions around Beirut. The fee was 115 USD. We told him we wanted to see all the usual sights: Jeitta Grotto, Harissa and the Lady of Lebanon.
What we hadn't bargained for was our driver's local knowledge. Sure, he took his to the popular sights we mentioned – but he also stopped at places he thought we might like along the way. We saw a few off-the-beaten-path sights that we would never have known about had it not been for him. Perhaps most importantly, he knew all the best spots for selfies. He even had us climbing over walls for a better backdrop at one point!
Things to see near Jeitta Grottos
First stop was at The Ruins of Kings in Zouk Mosbeh, where we had an amazing view of the Corniche below.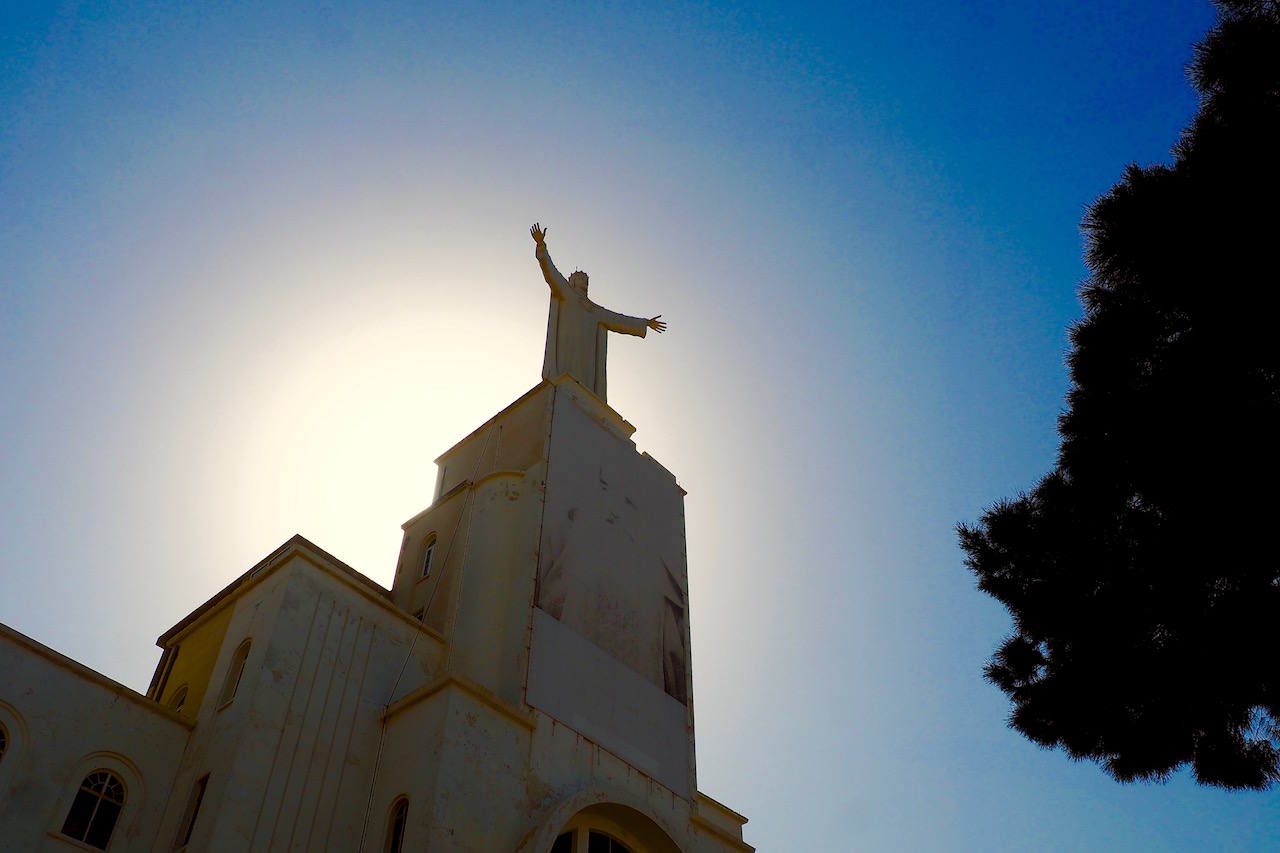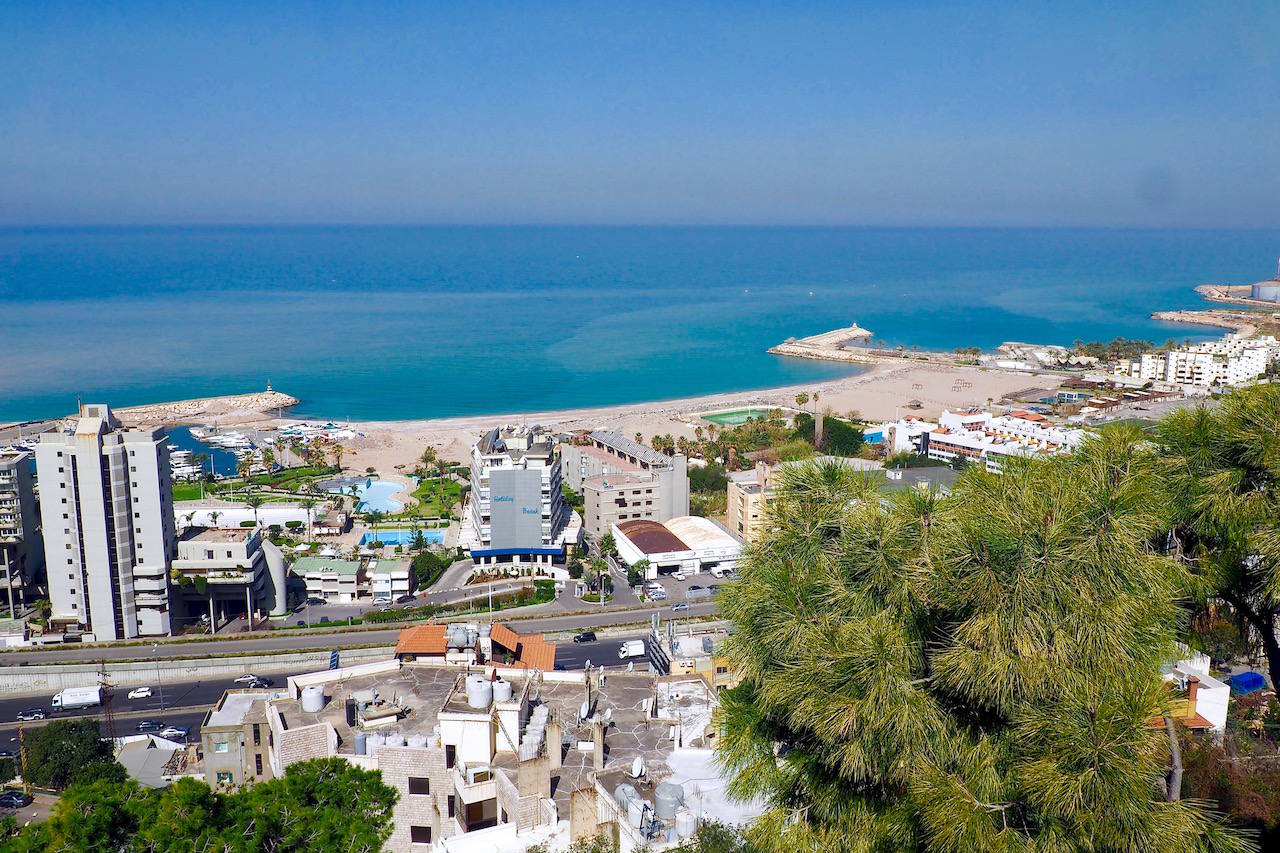 In the hill below the statue, there's a tiny grotto where mass is held every day.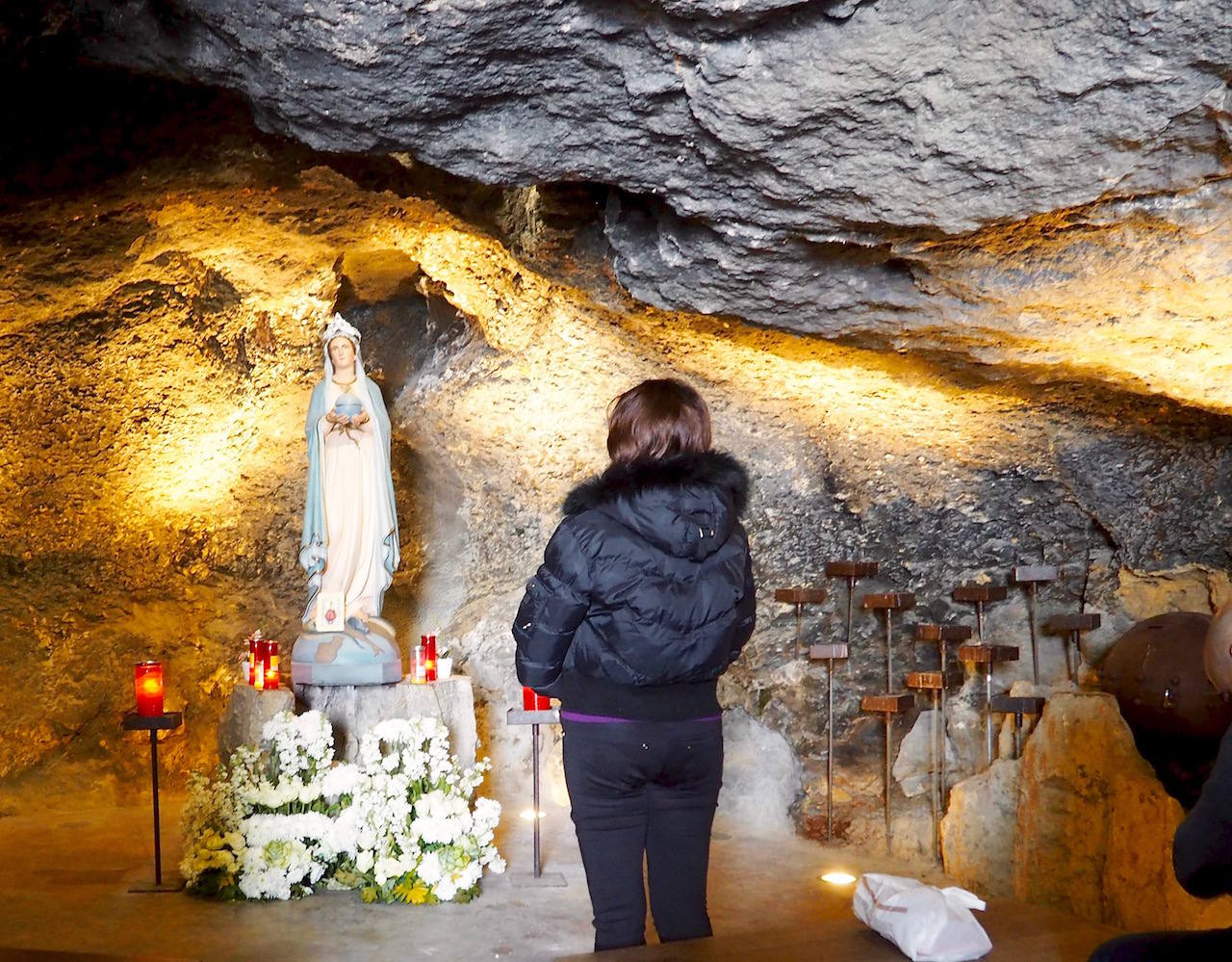 As we wove through the hills towards Jeitta Grottos, we stopped at the side of the road, where our driver pointed out the dried-out Narh Al-Kalib, or 'Dog's River' below.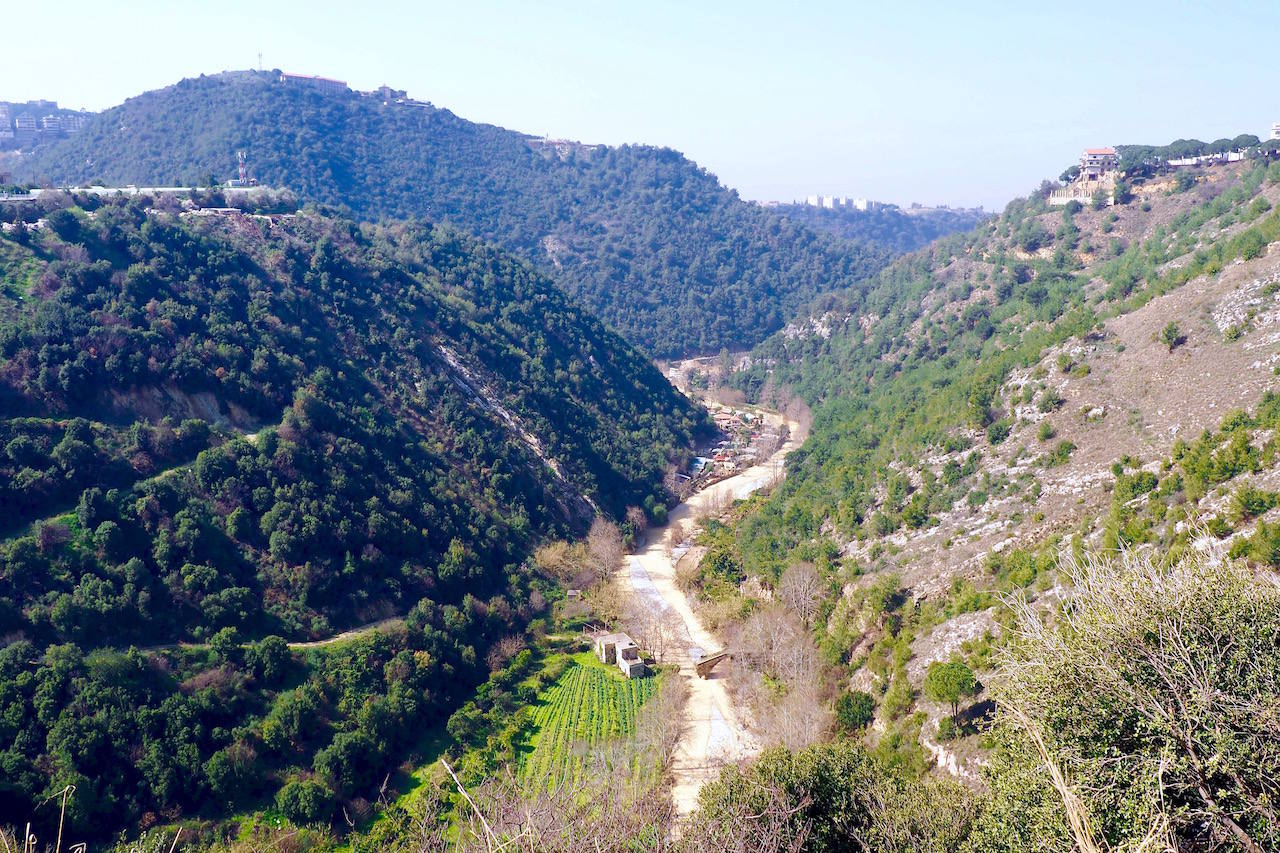 Visiting Jeitta Grotto
At Jeitta Grottos we bought tickets from a friendly lady then hopped on the cable car to the top.
First, we entered the upper grotto. Annoyingly, you're not allowed to take photographs inside and they actually take your phones and cameras off you upon entry. The blogger and former teenage rebel in me just had to sneak a camera in, but of course I got caught and escorted back to security. Here's the blurry pic I managed to snap before I was busted.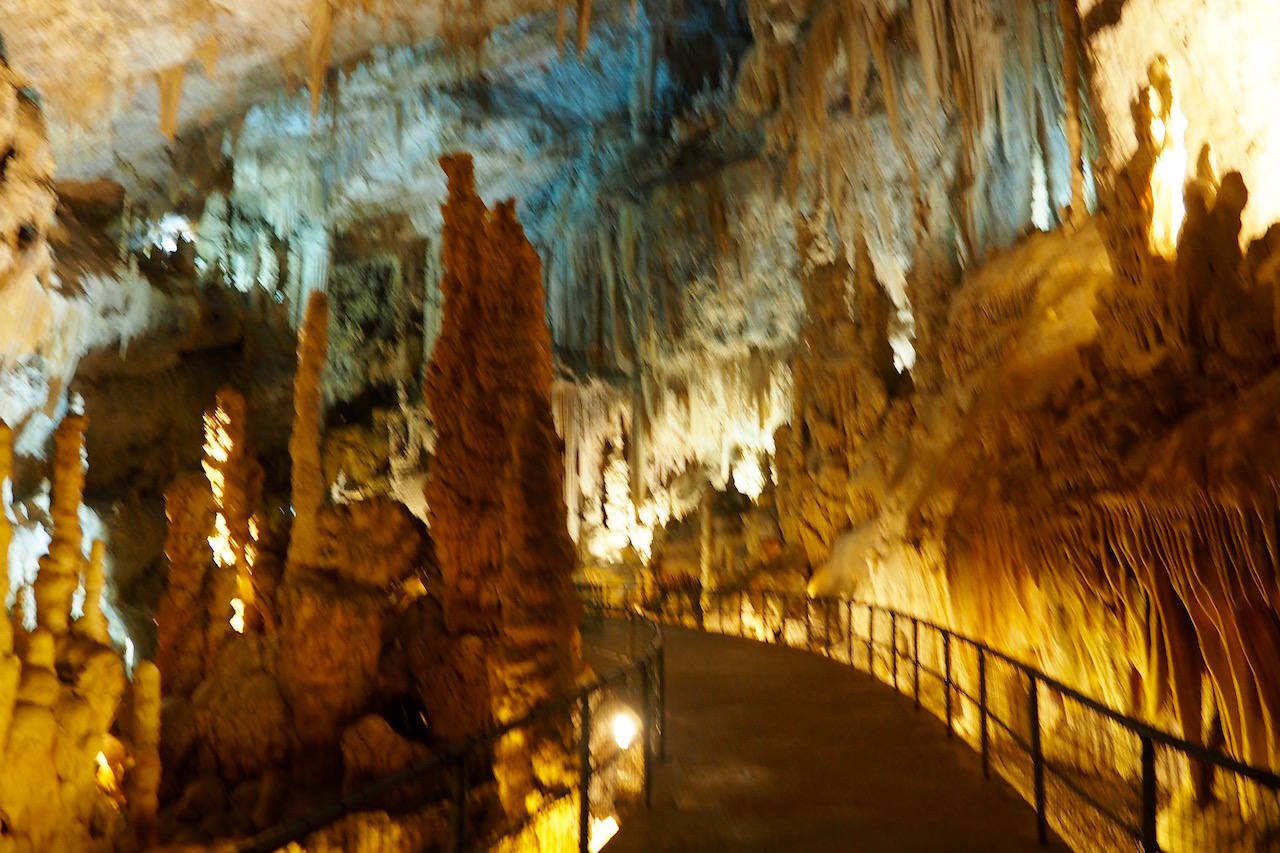 From the upper grotto you ride a toy-like train to the lower grotto, where you get in little boat which takes you through the cave. Serious Disney vibes!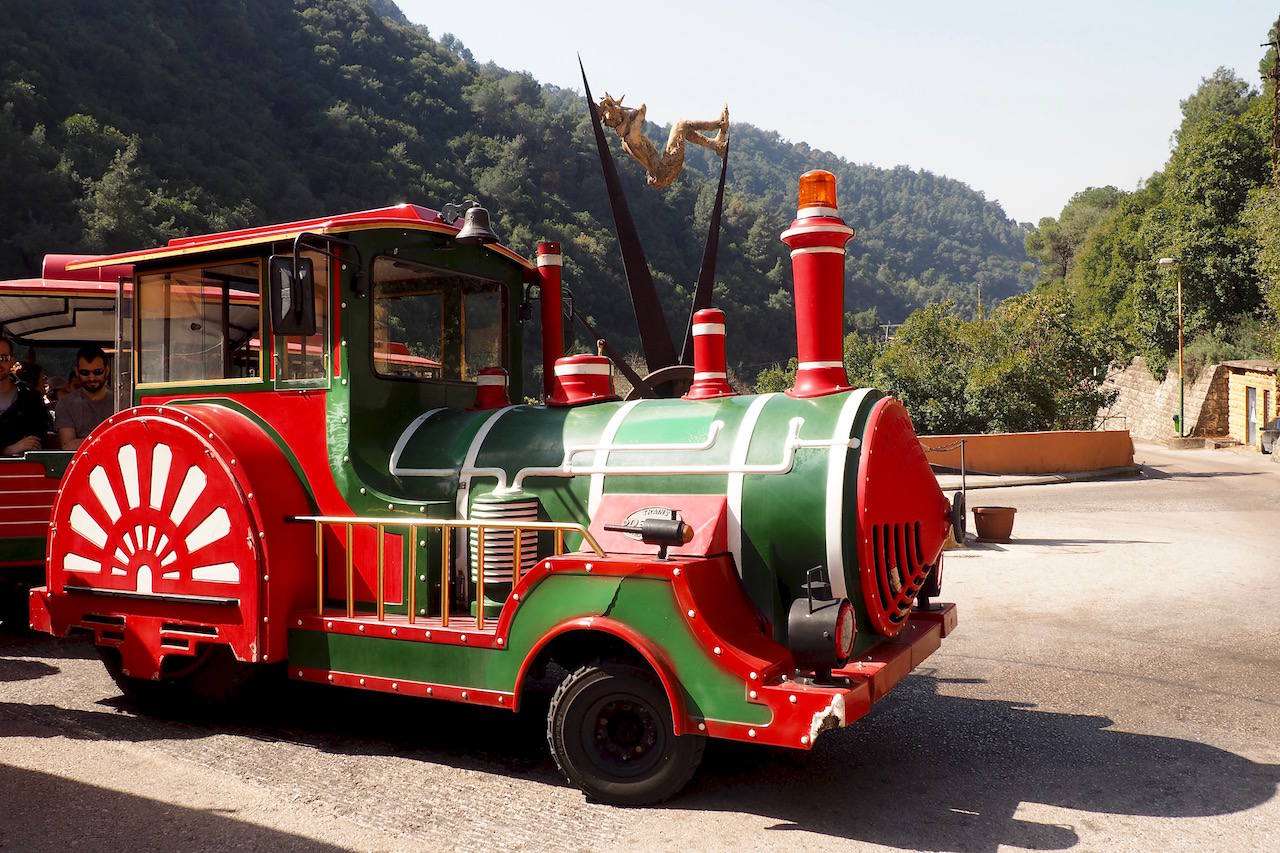 Outside the grottos there's a tiny zoo which is fun for kids.
On the way back down the hill we stopped at a roadside stall to buy some Syrian sweets and honey from the two refugees who ran the stall, who were friends with our driver. One of them insisted on feeding me by hand.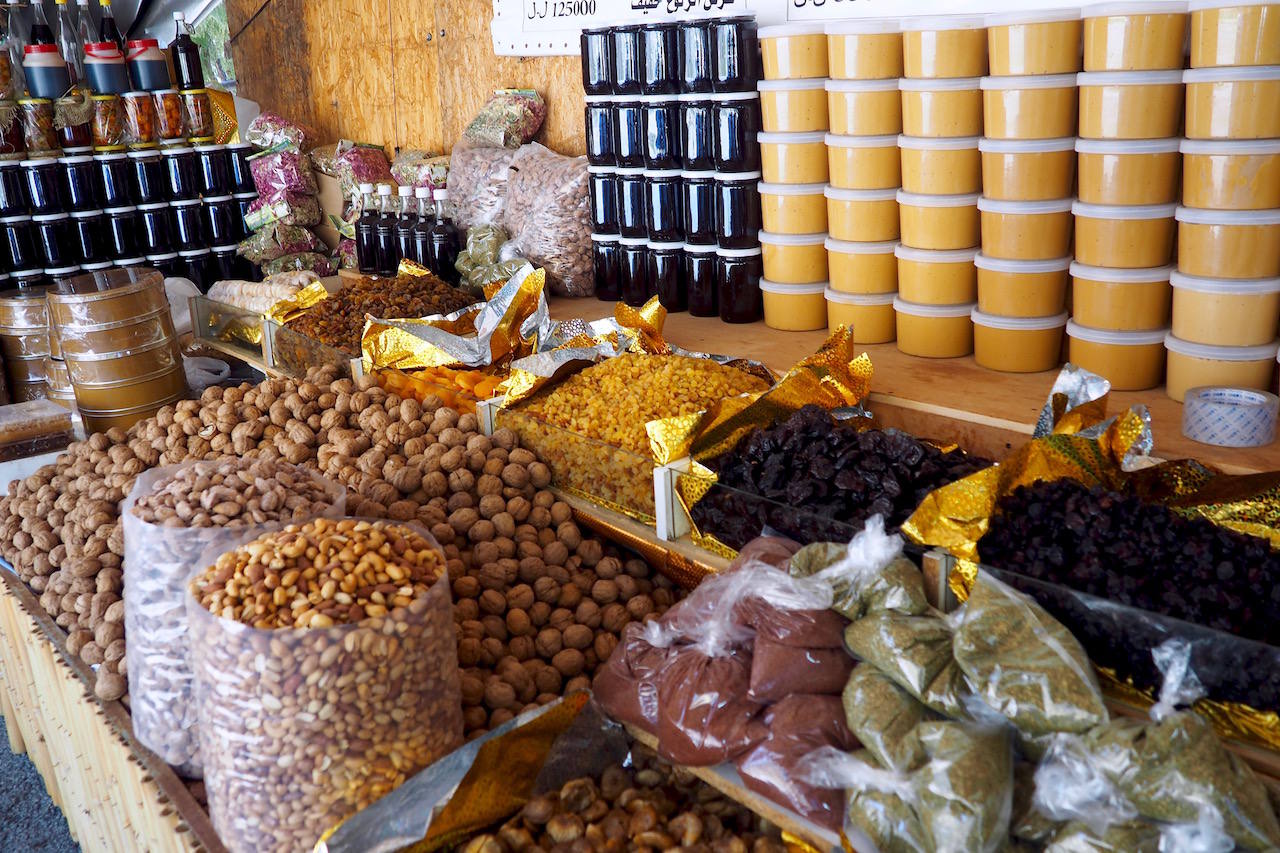 Next stop was another insider secret: the Ottoman-era Zouk Michael. This quaint little street was lined with wooden shops selling the usual wares. It's a popular spot for wedding photoshoots, and I can totally see why.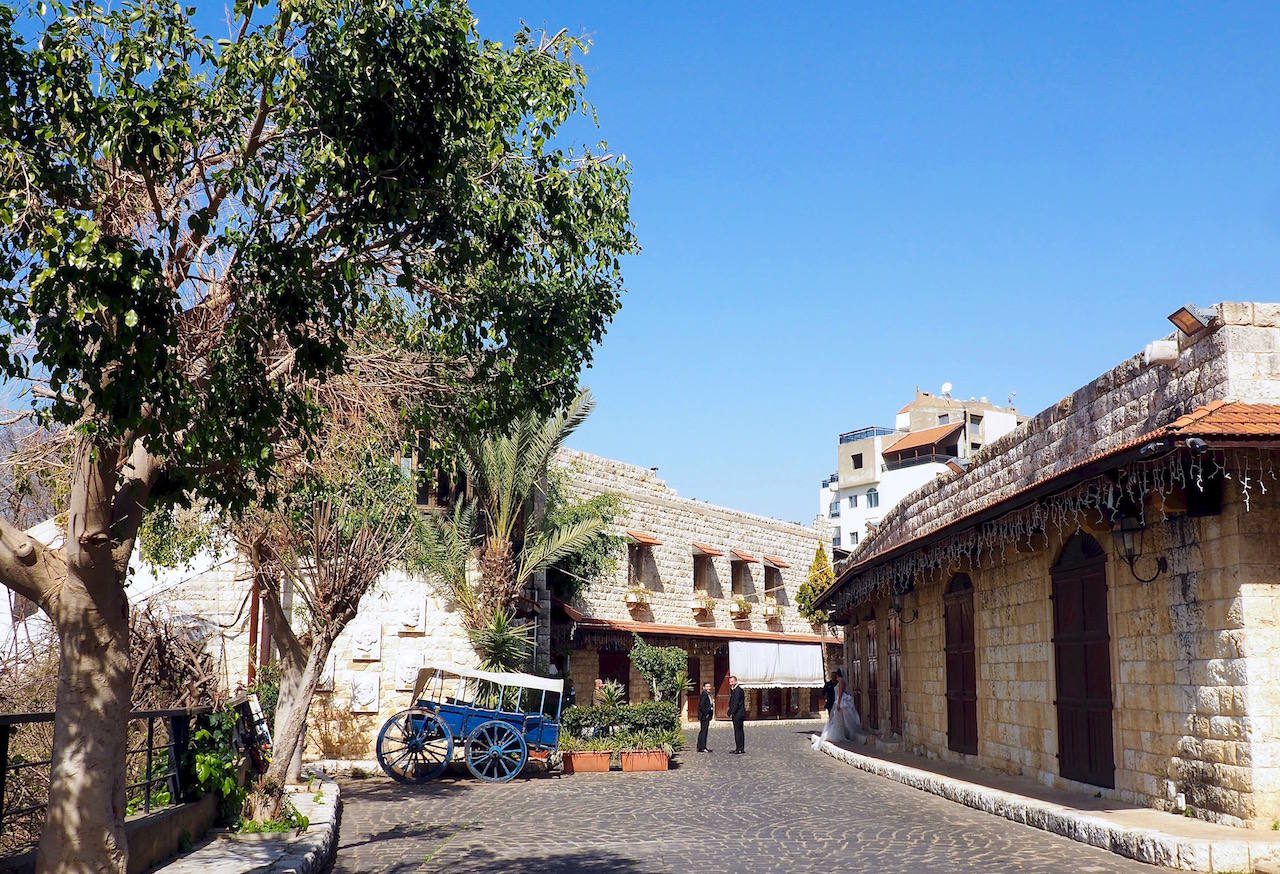 From Zouk Michael we could see an ancient Roman Zouk Amphitheatre nestled in the hillside.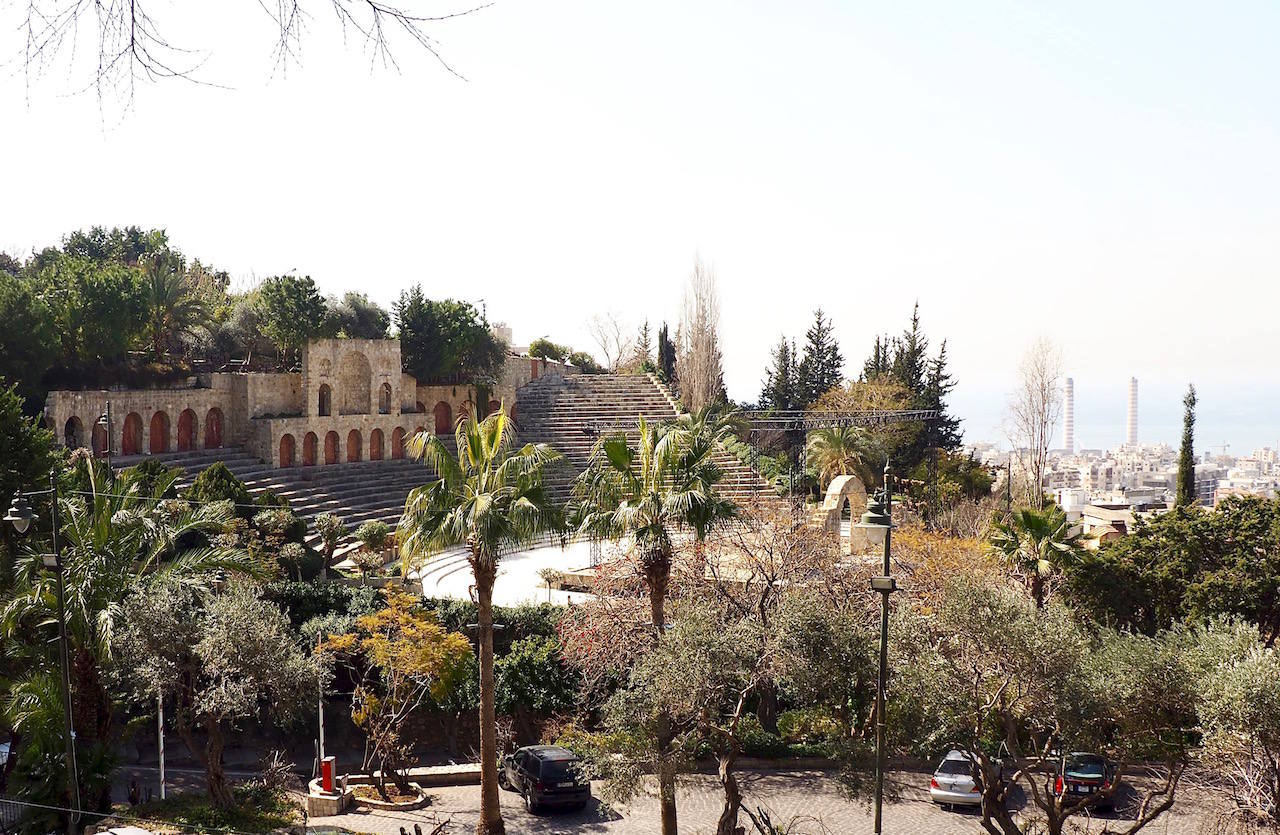 Harissa
Unfortunately, the cable car that takes you to Harissa was closed for maintenance during our weekend in Lebanon, but we weren't too bothered. After all, we'd just had a ride up to the grottos.
Luckily, this meant we could take advantage of the driver's knowledge again. When he drove us up to Harissa, he pulled in at St Paul's Cathedral for another view of Beirut from above.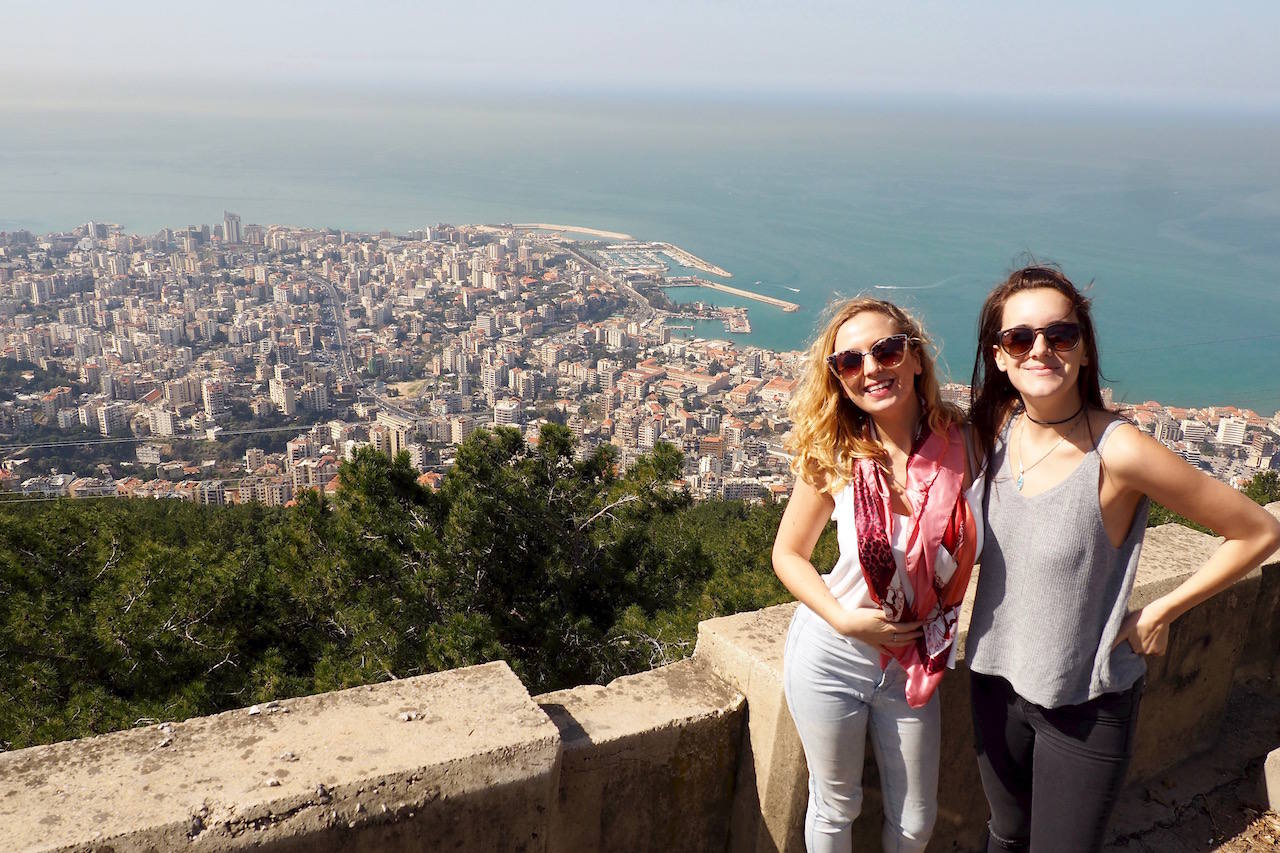 The Cathedral itself is worth visiting, because its walls are decorated with intricate mosaics.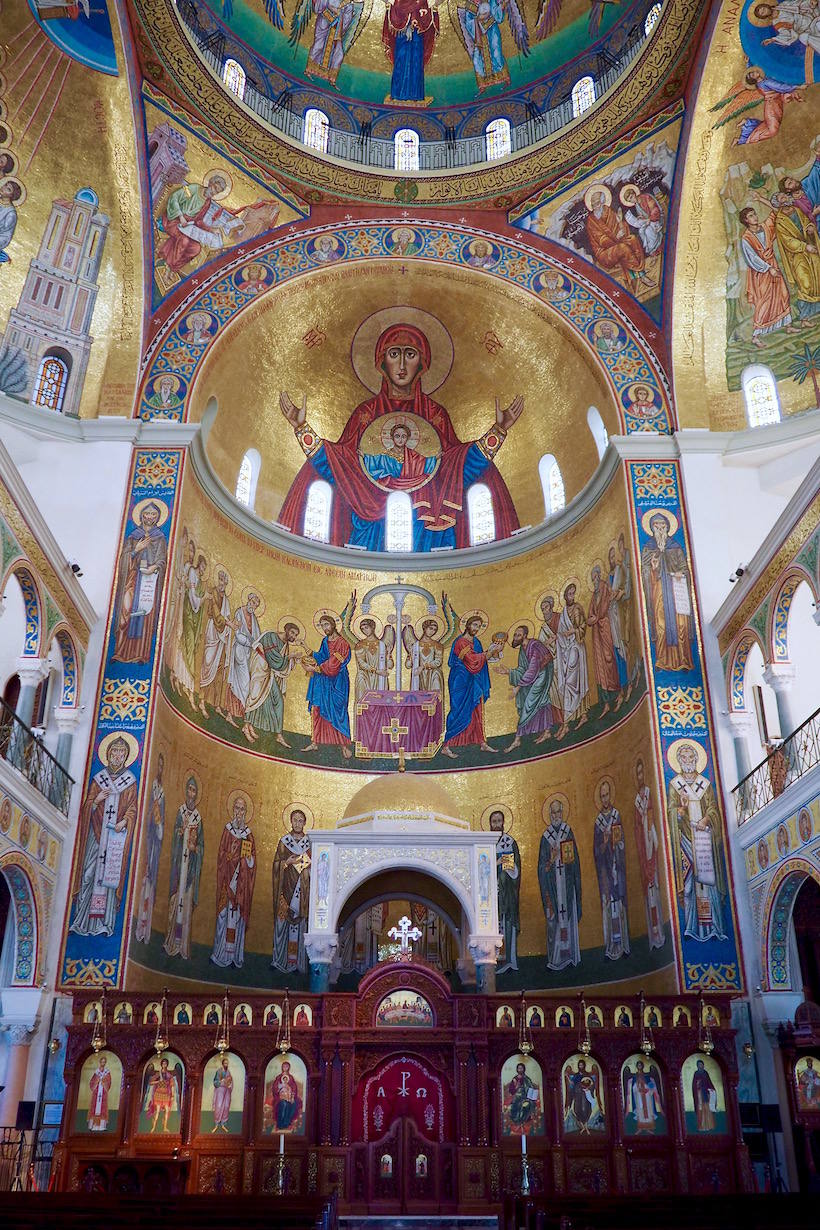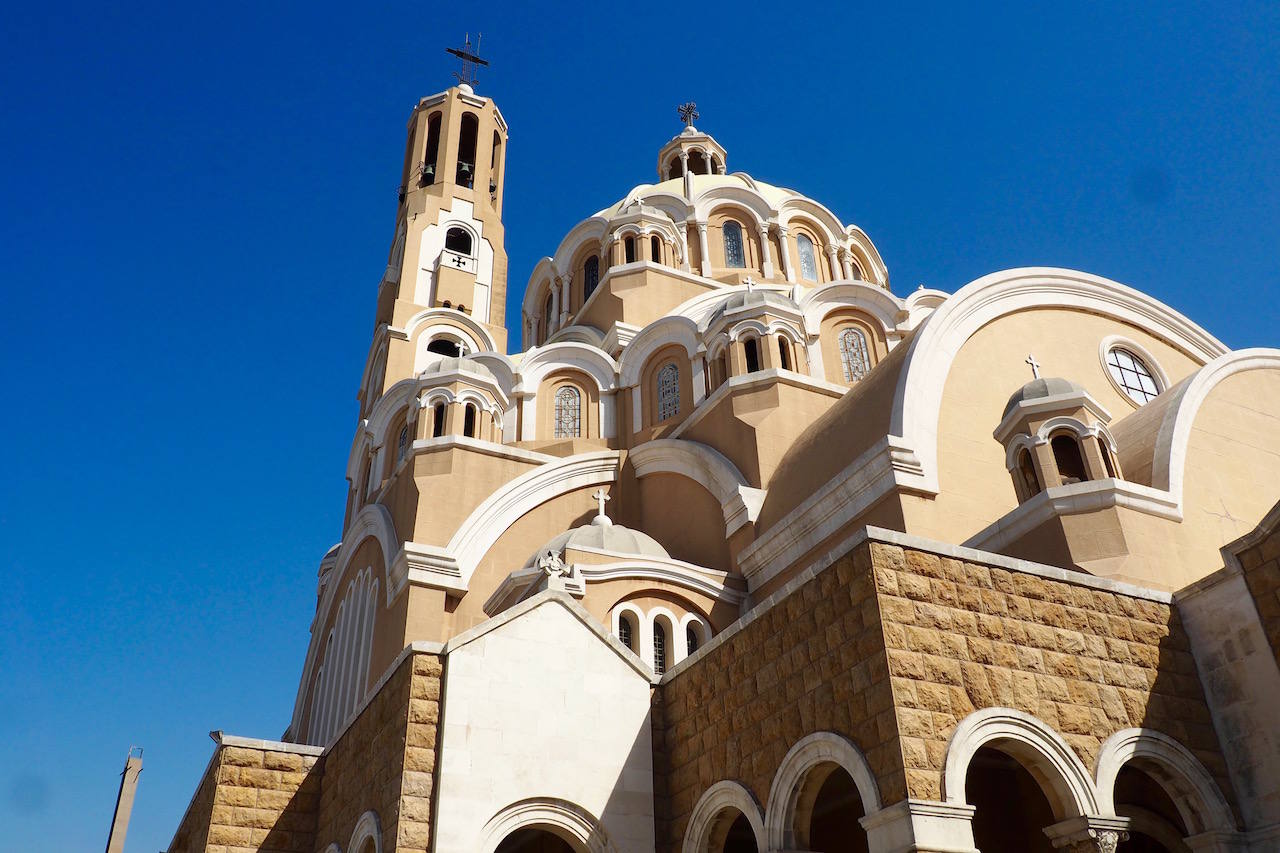 Lady of Lebanon
Next, we went to see the Lady of Lebanon, a shrine and pilgrimage site that looks out over the city.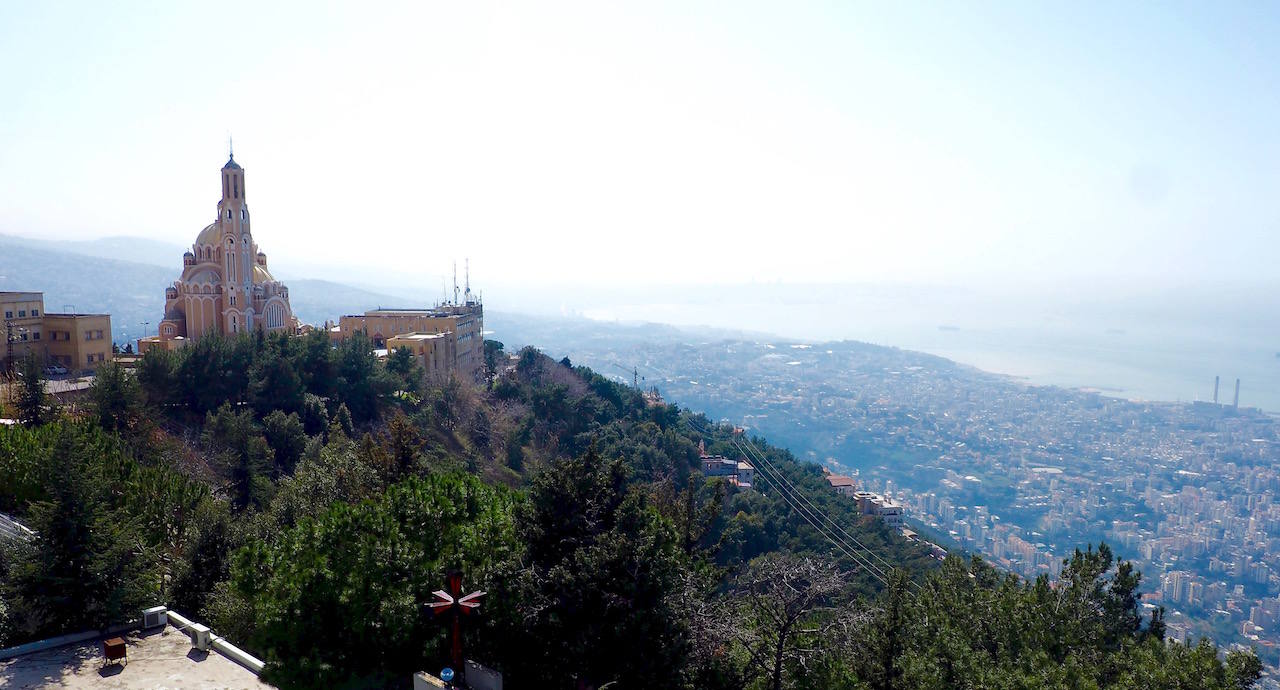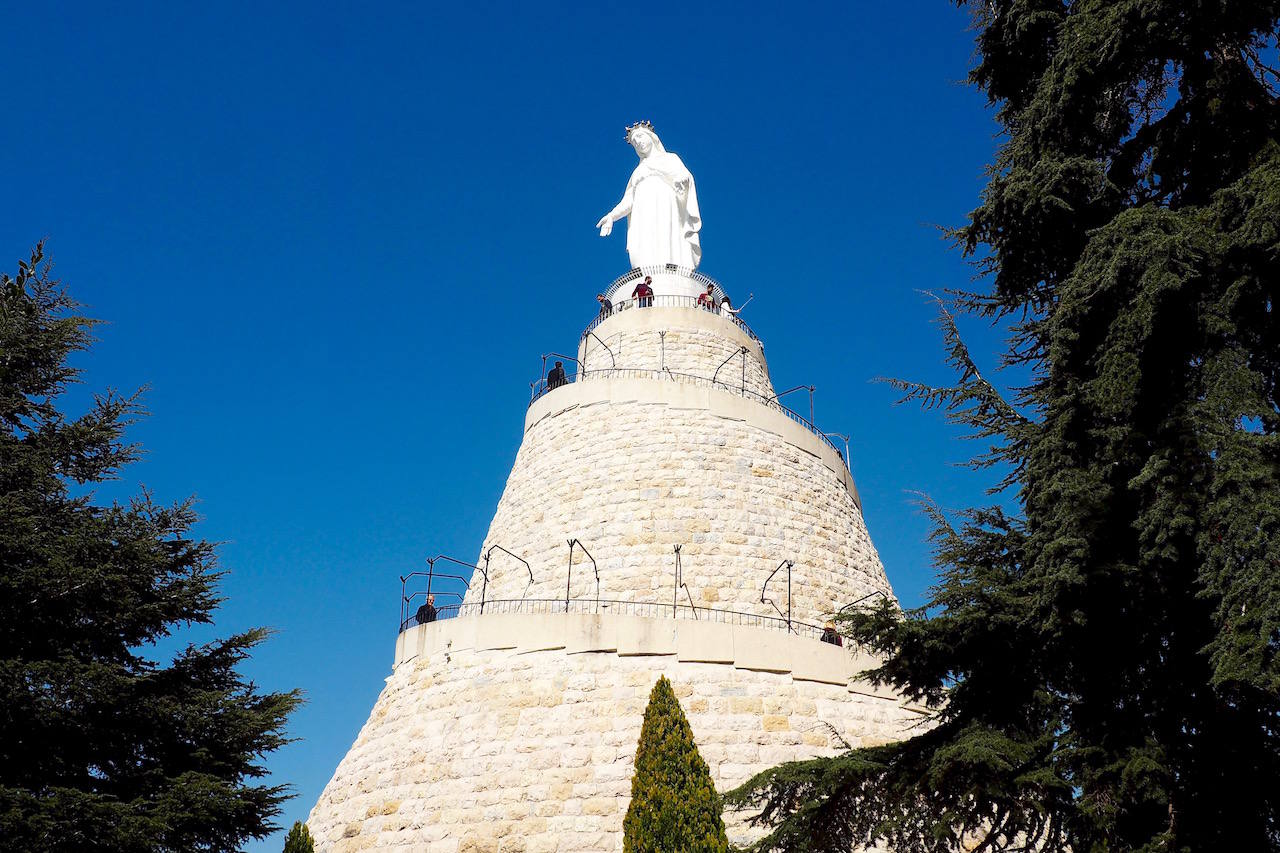 We stopped at the food court for some freshly baked cheese manakish for lunch.
The driver noted that we still had some time left before we had to head to the airport, so we could squeeze in an hour and a half in Beirut itself.
Beirut's Central District
We spent our time wandering aimlessly around the Central District. I honestly couldn't believe how European it felt! With alfresco dining, lush gardens and beautiful facades on almost every building, Beirut's city centre could hold its weight among the European capitals. I could easily have been walking around Rome's modern shopping streets or passing by Vienna's many architectural feats – had it not been for the abundance of barbed wire and security.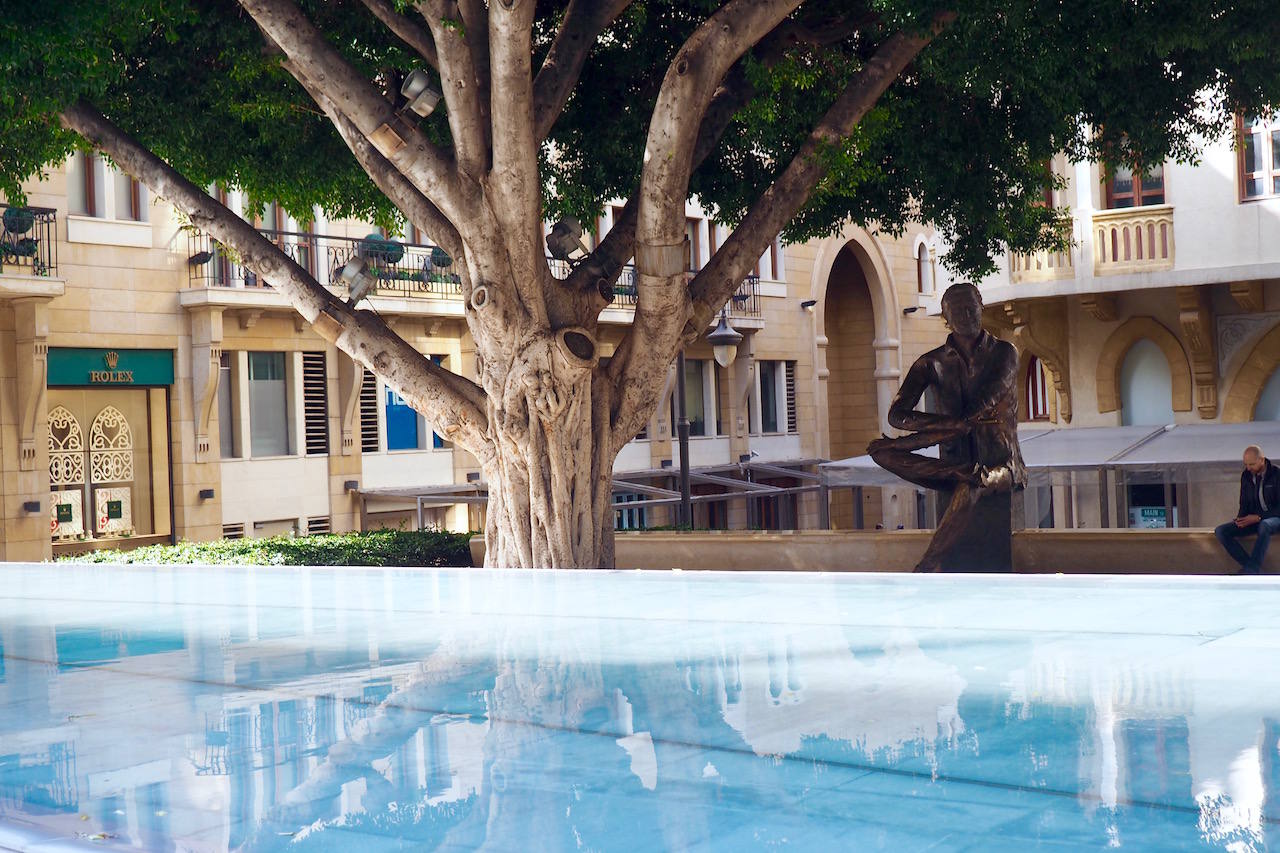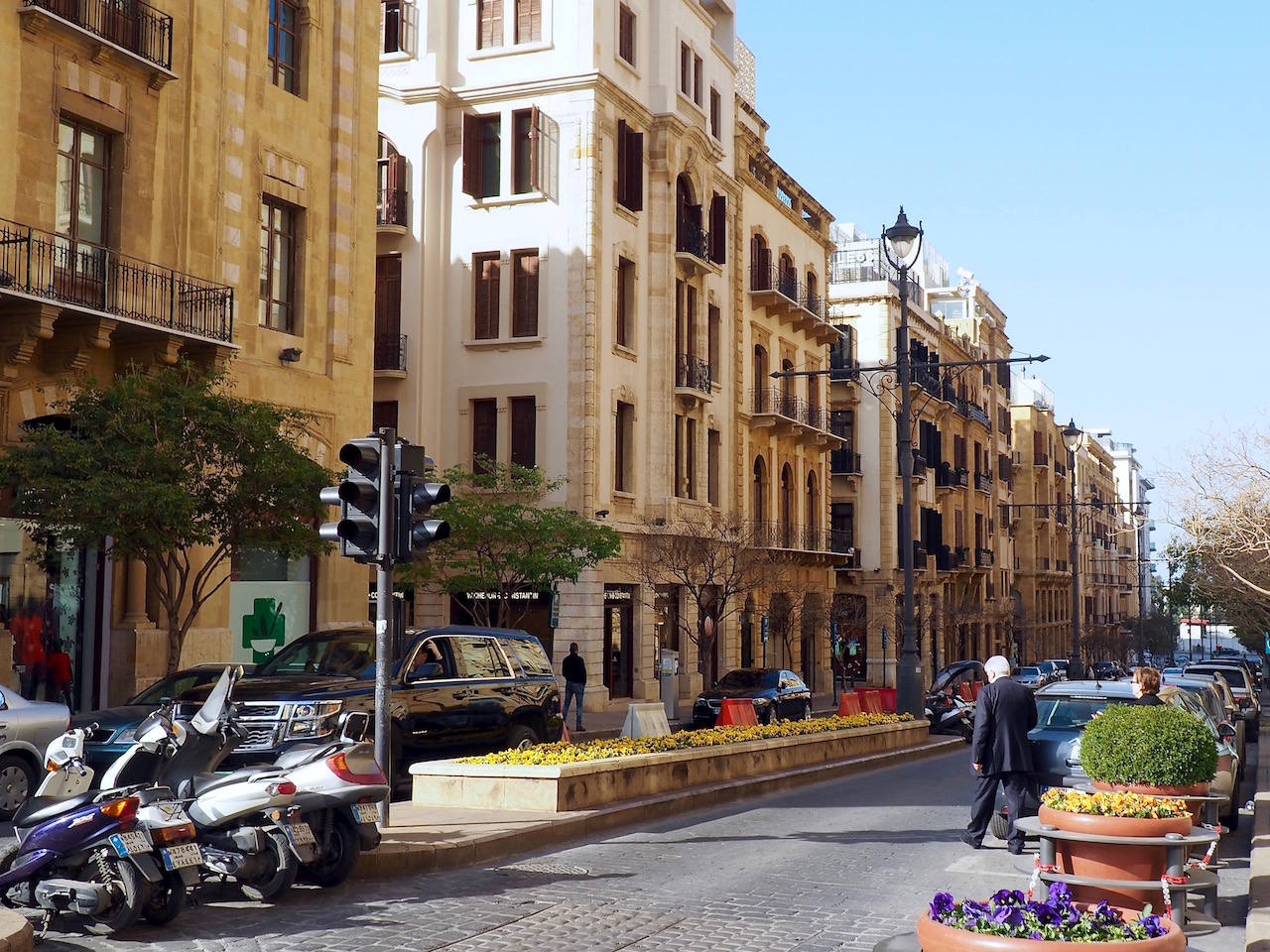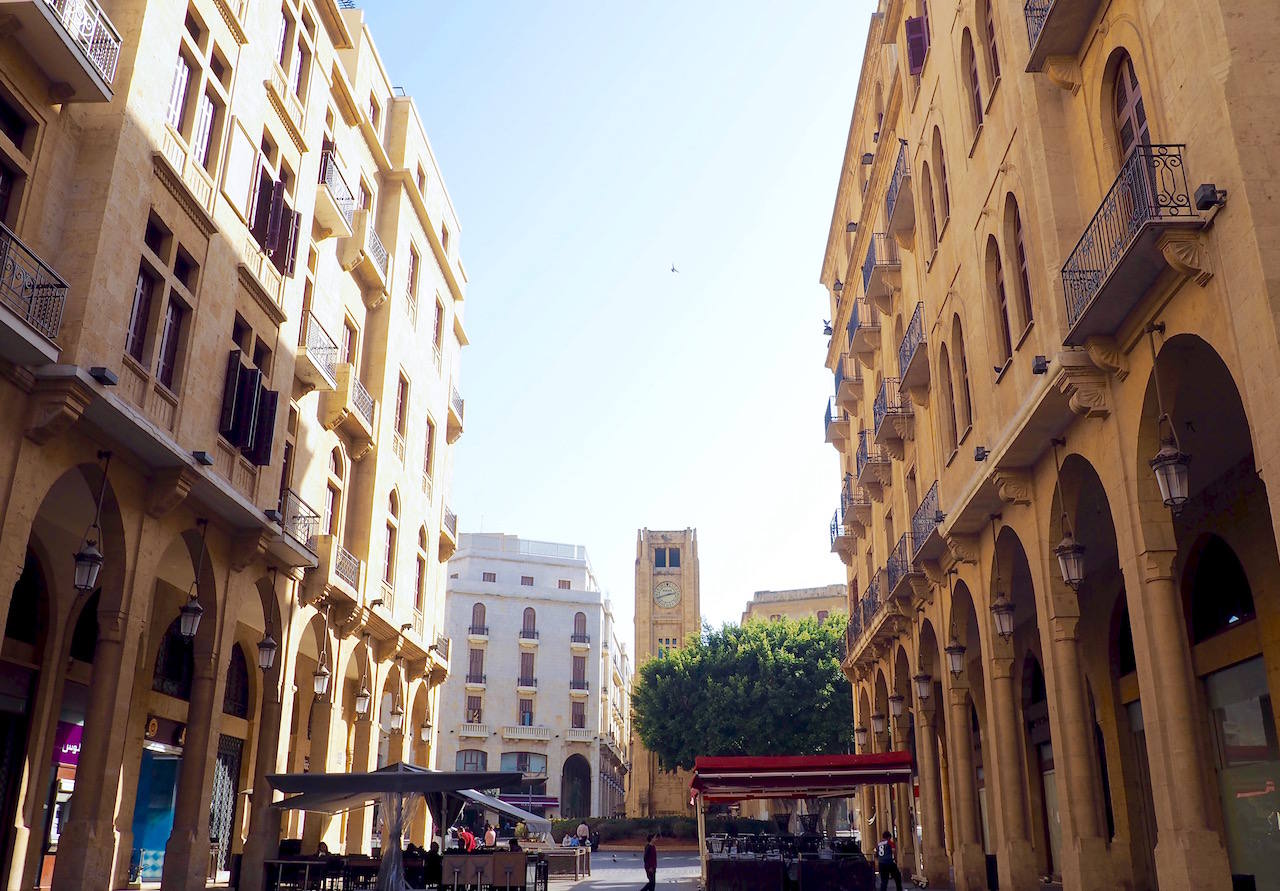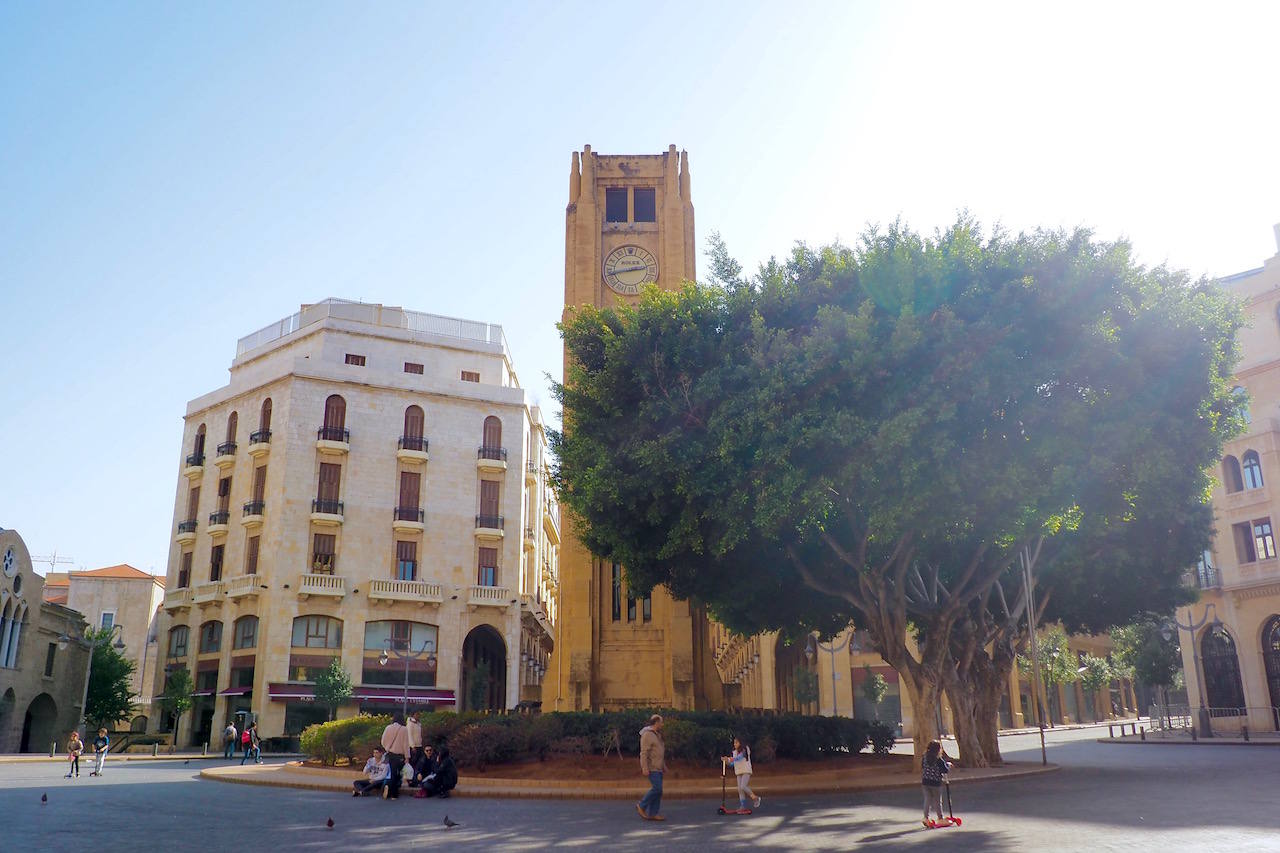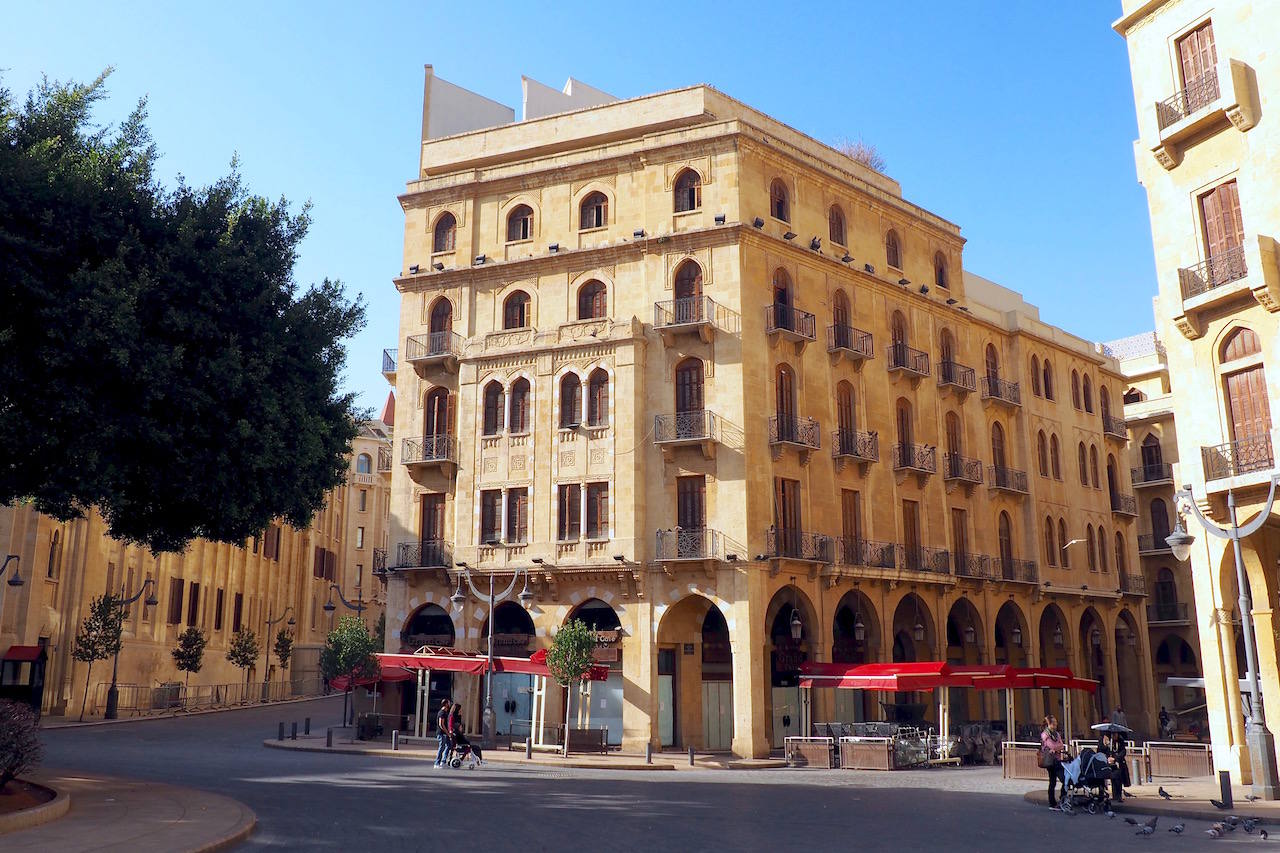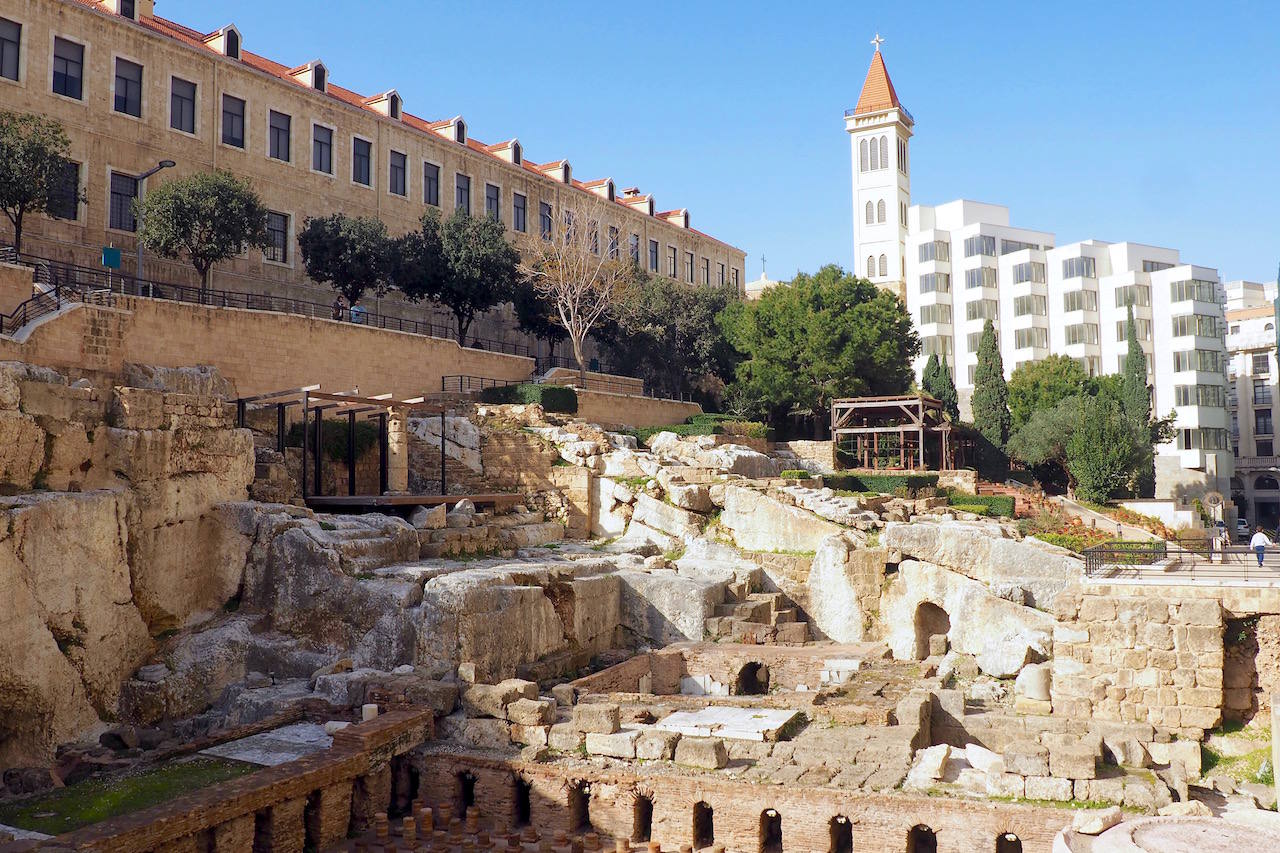 Yep, Lebanon surprised me on almost every level. When I booked my trip I expected to put the fear of God into my mum and have a decent night out at best. What I found instead was a country filled with laidback people, beautiful scenery, scarred but intriguing architecture and heaps of culture. Okay, our mums still begged us to get on the first flight back throughout our two days there, but I'm glad we didn't let the travel warnings scare us off visiting Lebanon.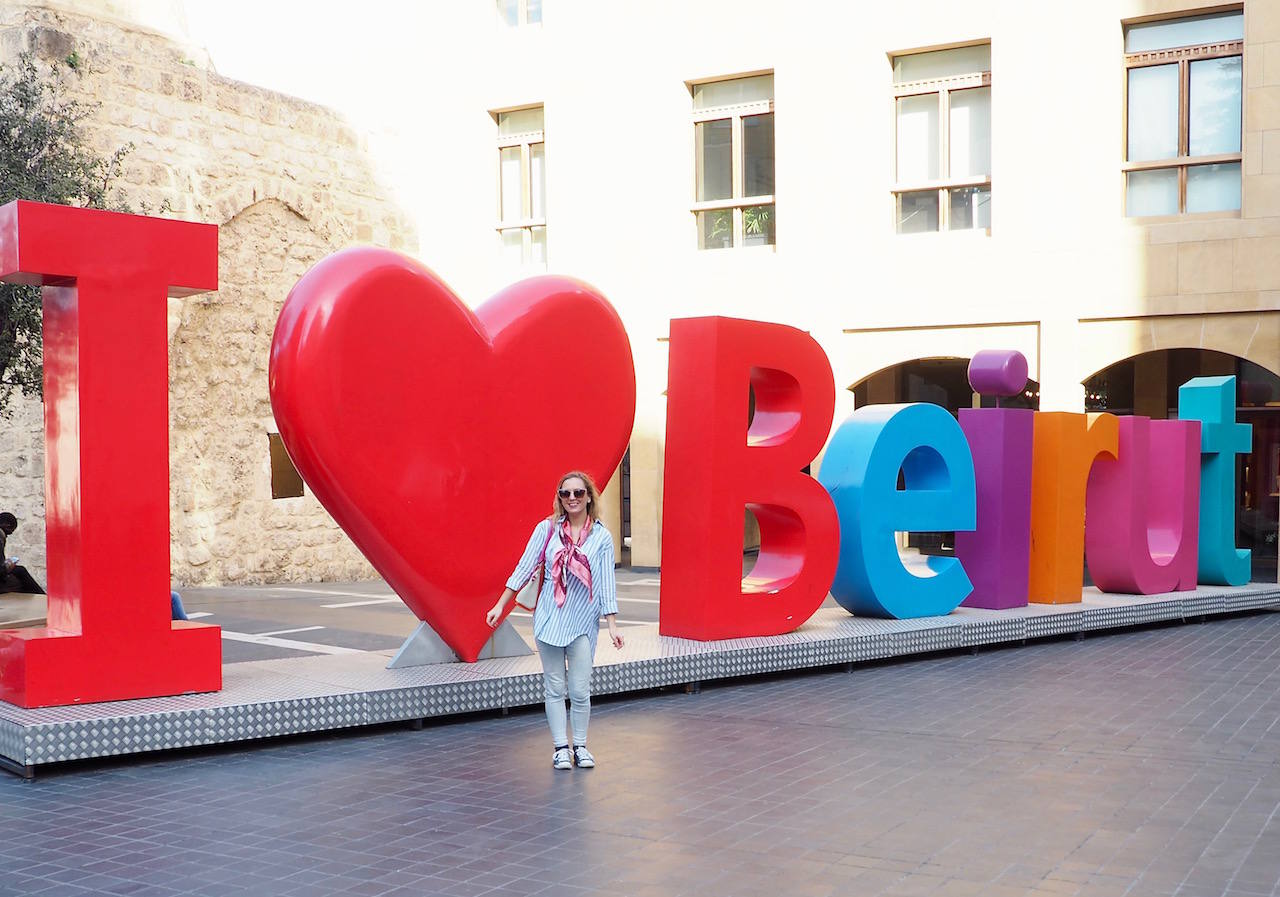 Nightlife in Beirut
Bars in Hamra
We had pre-drinks (or 'prinks', as I like to call them) in our hotel room then walked straight across the street to The Twelve Bar for bespoke cocktails. There are plenty of hole-in-the-wall style bars dotted along Hamra street.
Nightclubs
Later, we got an Uber to B018. This club is hidden in an underground war bunker and we were invited on to the podium above. We danced for a while, confused then got bored and came down. When we got inside, we realised it was B0A8's 21st birthday and the place was packed. The club's roof literally opens halfway through the night, leaving you to dance beneath the night sky.
Information for visiting Lebanon
Where to stay in Beirut
Save: We stayed on Hamra Street at Gems Hotel, which was within our budget and ideally located near bars and shops in Beirut. The reception staff are helpful, rooms are clean and comfortable and the free breakfast is good.
Midrange: Le Grey Hotel is located in Beirut's Central District and it's a beautiful hotel – we popped in to use the phone and felt v impressed.
Splurge: InterContinental Phoenicia Beirut is pricey, but it's a few minutes from the beach, has free breakfast and promises celebrity treatment.
Culture in Lebanon
Lebanon is one of the most religiously diverse countries in the Arab world and it embraces both Western and Arabic culture. So as well as beautiful mosques, you'll see plenty of drinking spots.
Is it safe to visit Lebanon?
We felt completely safe as two females visiting Lebanon without a male companion. There were two odd moments: one when we arrived at the airport and asked an official for help, who then offered us a lift and followed us when we said no, eventually giving us wrong directions to a place Uber would pick us up. It was dark but we knew better than to accept lifts from strangers – whether he had a weapon and a soldier's uniform on or not. There was also the incident with the bus driver wanting pictures with us, but it seemed harmless.
Obviously, there have been recent outbreaks of violence, and official websites say that this can happen at any time. I say, it's up to you whether you feel comfortable visiting Lebanon. Yes, Beirut in particular has lots of barbed wire and uniformed men standing around with guns, but we never felt unsafe.
Getting around Lebanon
The buses are fine, a little rough around the edges but cheap. However, they don't go everywhere and there's no real timetable. Uber is the best way to get around Lebanon. If you have a full day of sightseeing planned, do what we did and chat to your Uber driver about hiring him.
A smartphone with data will definitely be useful!
Language
Arabic and French are widely used, but we mostly found it easy to get by with English and the occasional shukraan.
If you liked this post or found it useful for planning your own two days in Lebanon, please let me know in the comments and give this post a share on social media! You can follow While I'm Young on Facebook, Instagram and Twitter.
All photographs were taken on my Olympus Pen E-PL7.