This weekend we were in Liverpool to celebrate my Dad's 60th and while I usually stay with family when I'm in the city, this was a fleeting visit with boyfriend in tow so we needed a good hotel to stay in. It had to be well-placed for the city centre and for reaching my family in Crosby, and it had to have enough character to match Liverpool's warm personality. I love staying in hotels that ooze with the spirit of the city they're located in, don't you?
With free on-site parking and a prime location in Liverpool's cosmopolitan Docklands, Titanic Hotel Liverpool was an obvious choice. From there, we could easily get to the museum, which I'd been wanting to check out for a while, and of course, all the pubs in the city centre. After a couple of people recommended Titanic Hotel on Twitter, I was sold.
A review of Titanic Hotel Liverpool and why it's an excellent place to stay
The Titanic Hotel Liverpool's vast reception area proudly announces the hotel's shipyard theme. There are seafaring quotes everywhere, a model of the Titanic and themed cocktails.
In the hotel's Rum Bar, there are over 60 types of rum to choose from and in the building's depths, there's a grotto-like spa. But what really makes Titanic Hotel Liverpool unique is the amount of space they have to play with! The hotel was once a warehouse (the old tobacco factory still stands opposite), and of its 153 rooms, the smallest has a staggering 56 square metres of space. It's definitely the largest hotel room I've ever stayed in.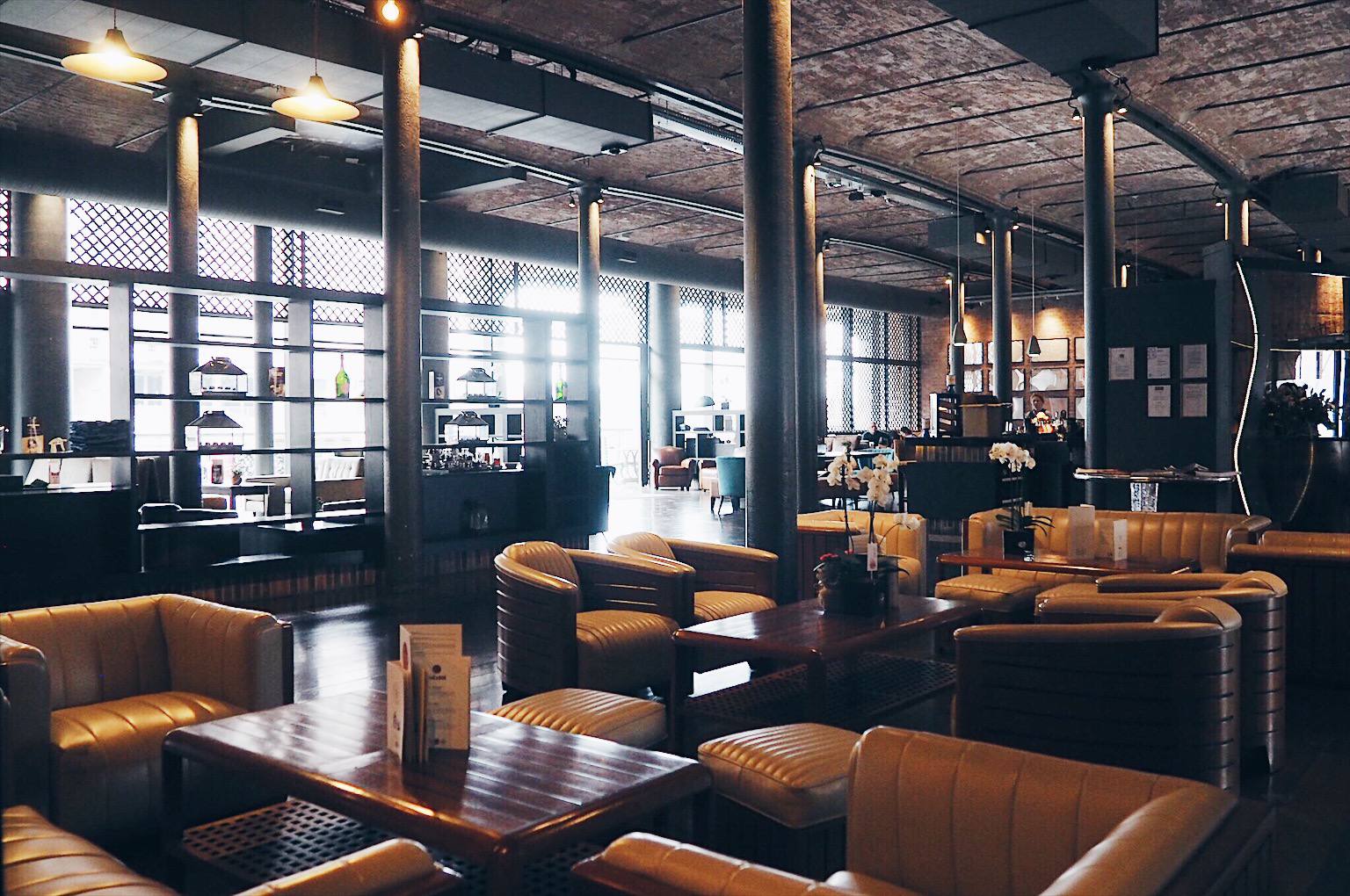 Oh, and the Wi-Fi is fuss-free, which is always a bonus. Especially when my ageing Dad (sorry Dad) joined us for breakfast and had no trouble logging on to check how many likes the video I'd posted on Facebook of his birthday cake had garnered. 41 and counting, if you're counting. He certainly is.
Lunch at Stanley's Bar and Grill
Check-in is at 3pm and we'd arrived a little earlier than we'd expected, so we bided our time with lunch at Titanic's on-site restaurant, Stanley's. The nautical theme continues here with ropes and more sea-inspired quotes daubed on the exposed brick walls.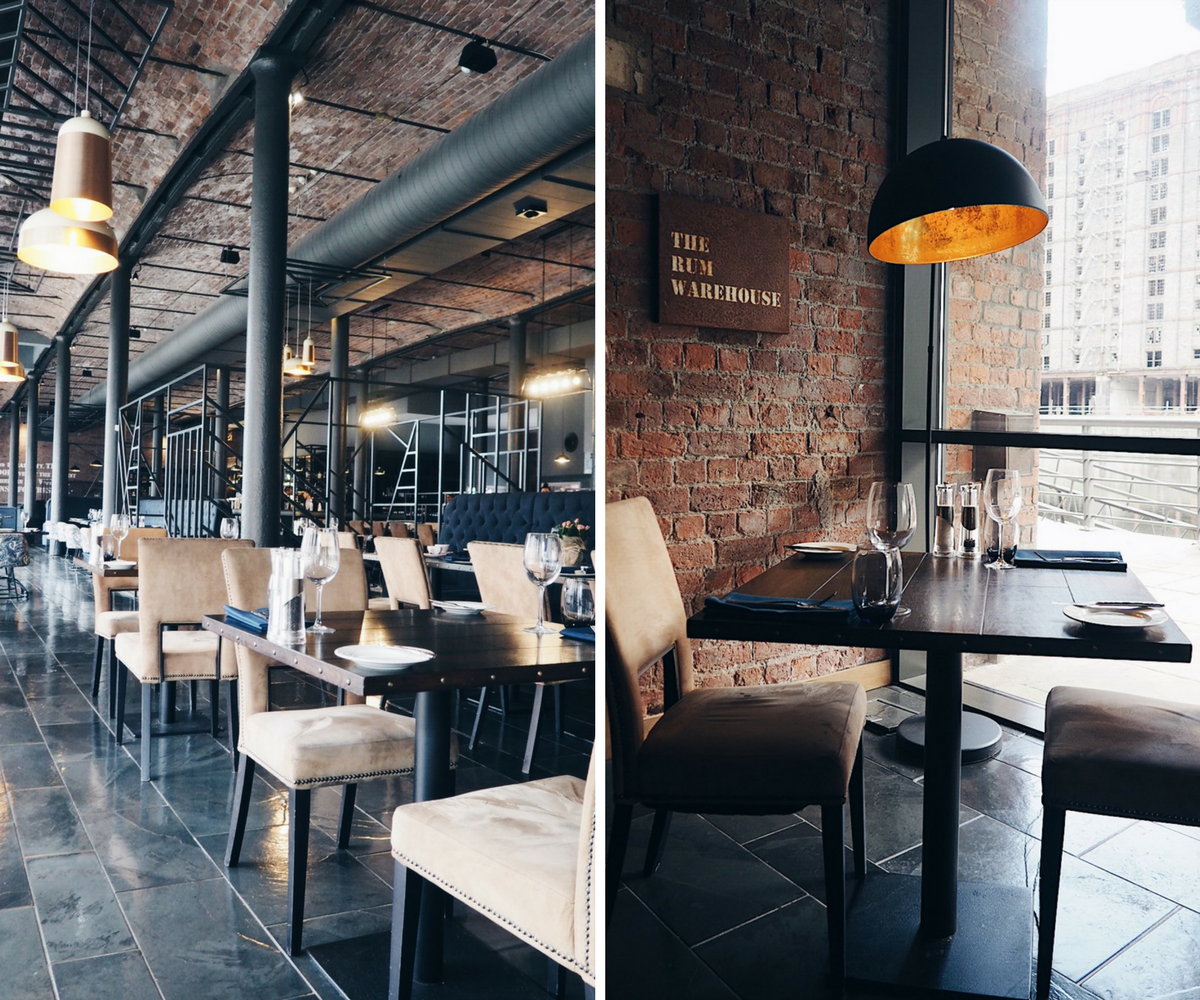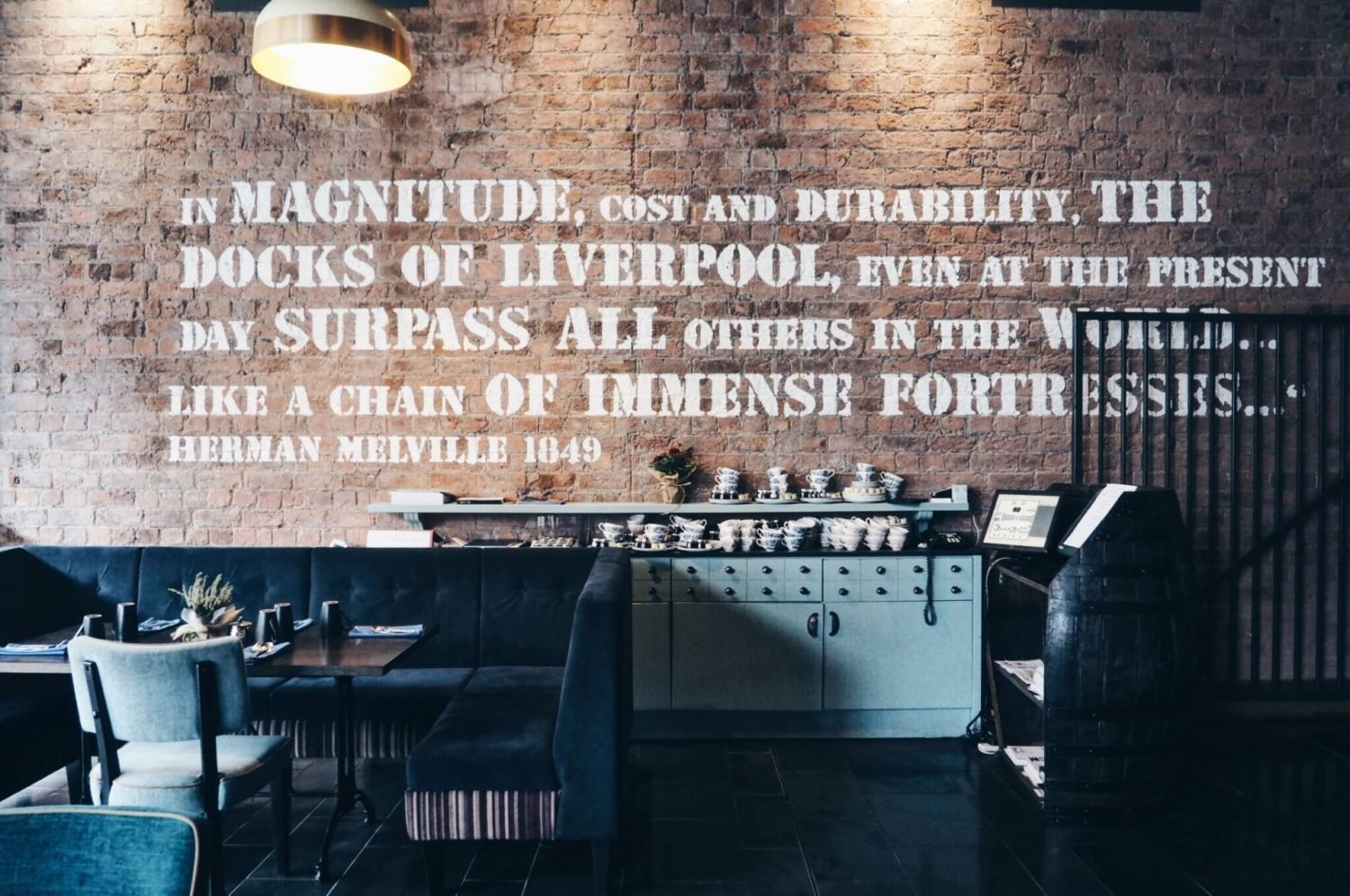 Despite the decidedly swish surroundings and slight industrial feel, the restaurant manages to create a laid-back atmosphere for diners. We had a table by the floor-to-ceiling windows that run the length of the room, so we could look out onto the docks. I just wish it had been warm enough to eat outside.
We decided to order from the bar menu because we weren't massively hungry. Tom went for the Titanic Burger, which was served in a brioche bun with Irish cheese and fries.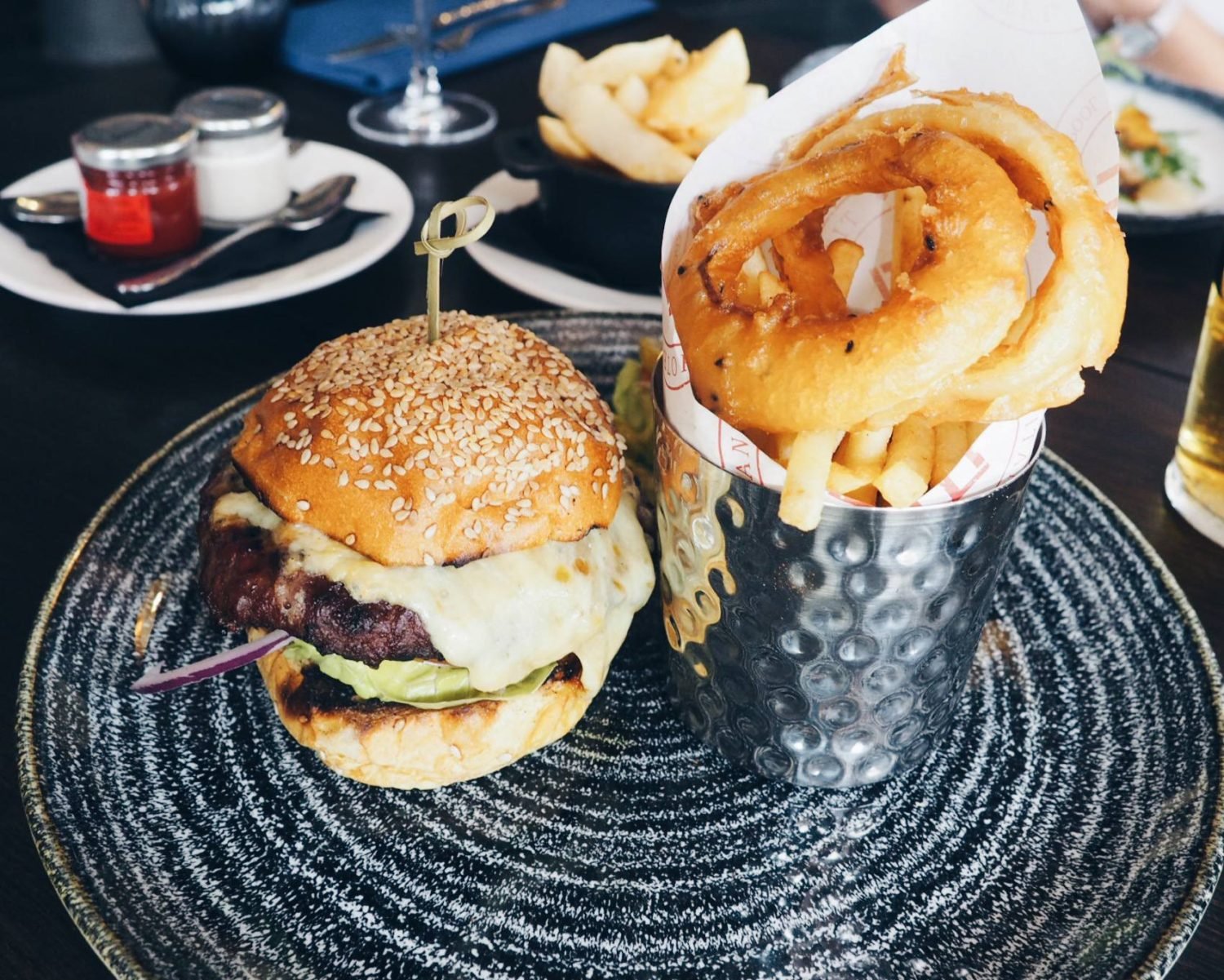 I had a mozzarella and pear salad, with a side of triple cooked chips because no good story ever started with a salad – though this one was delicious.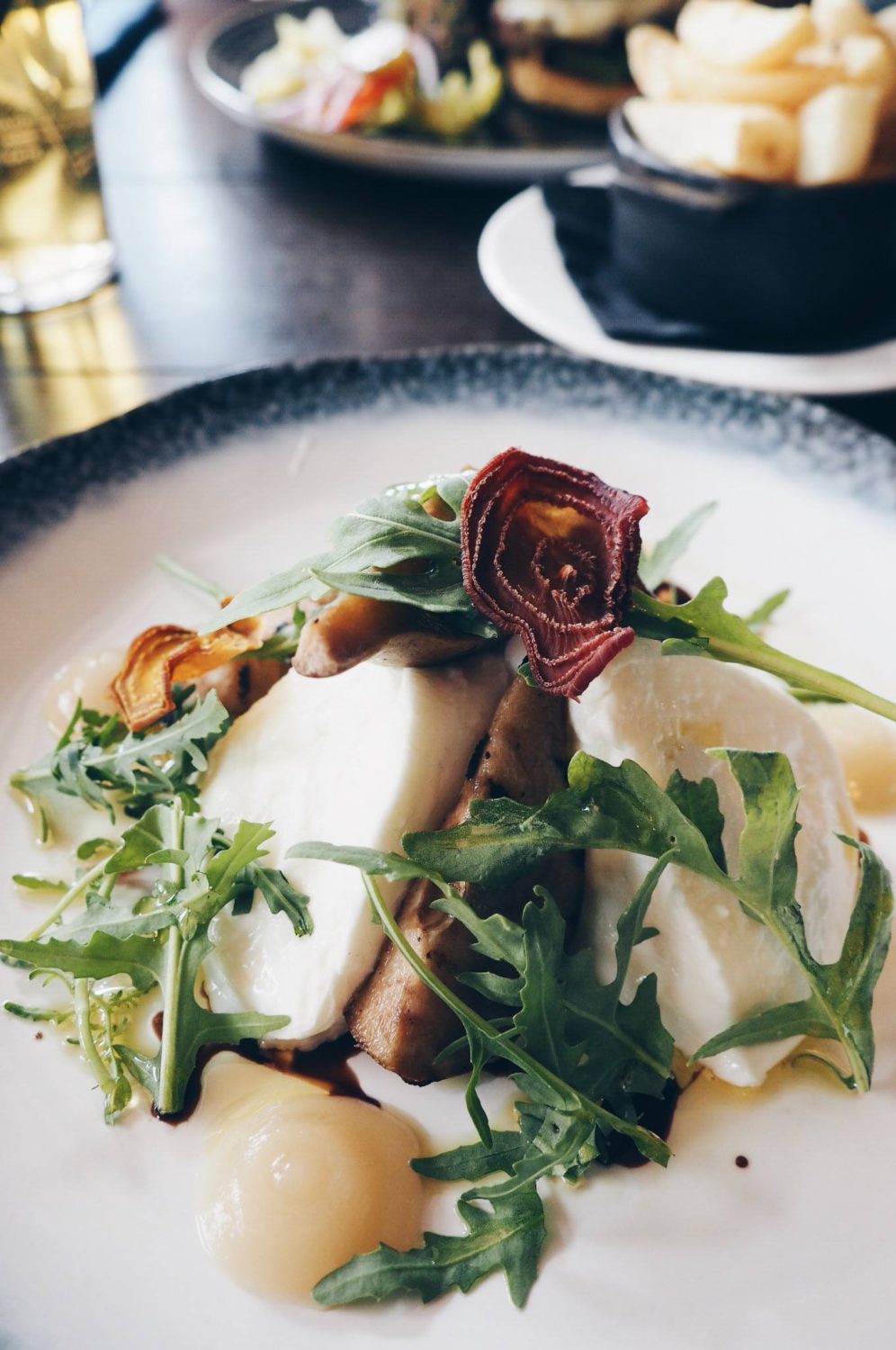 We shared a dessert, mainly because we were intrigued about what constituted the Titanic's Eton Mess.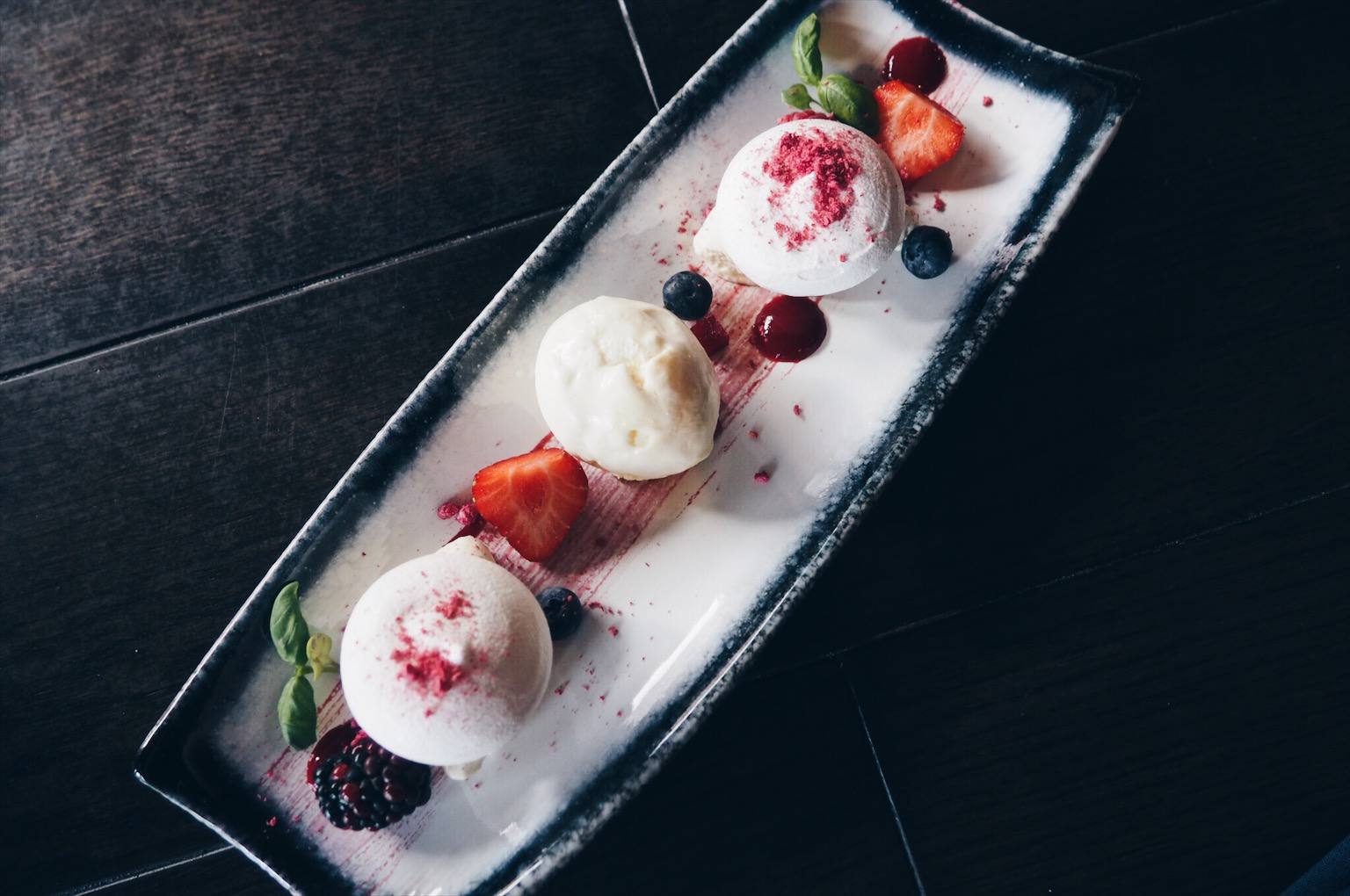 Most of the tables around us were set for Afternoon Tea, which looked fabulous – it's served on drawers!
Our room at Titanic Hotel Liverpool
The hotel's port location might be saturated in history, but the rooms themselves are all modern – aside from the original window designs. We had been given a Superior Dockside Room, which meant sweeping views over the water.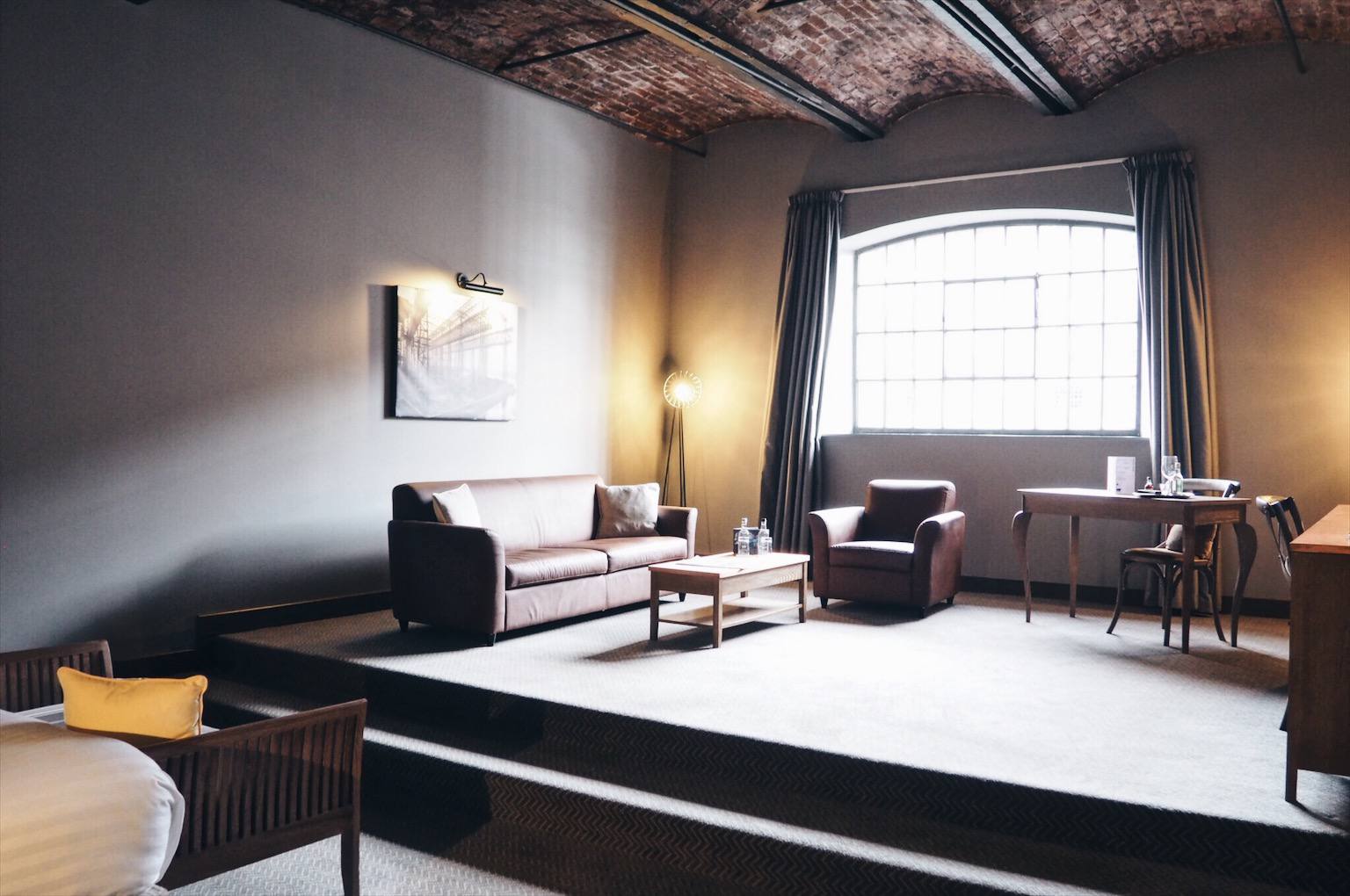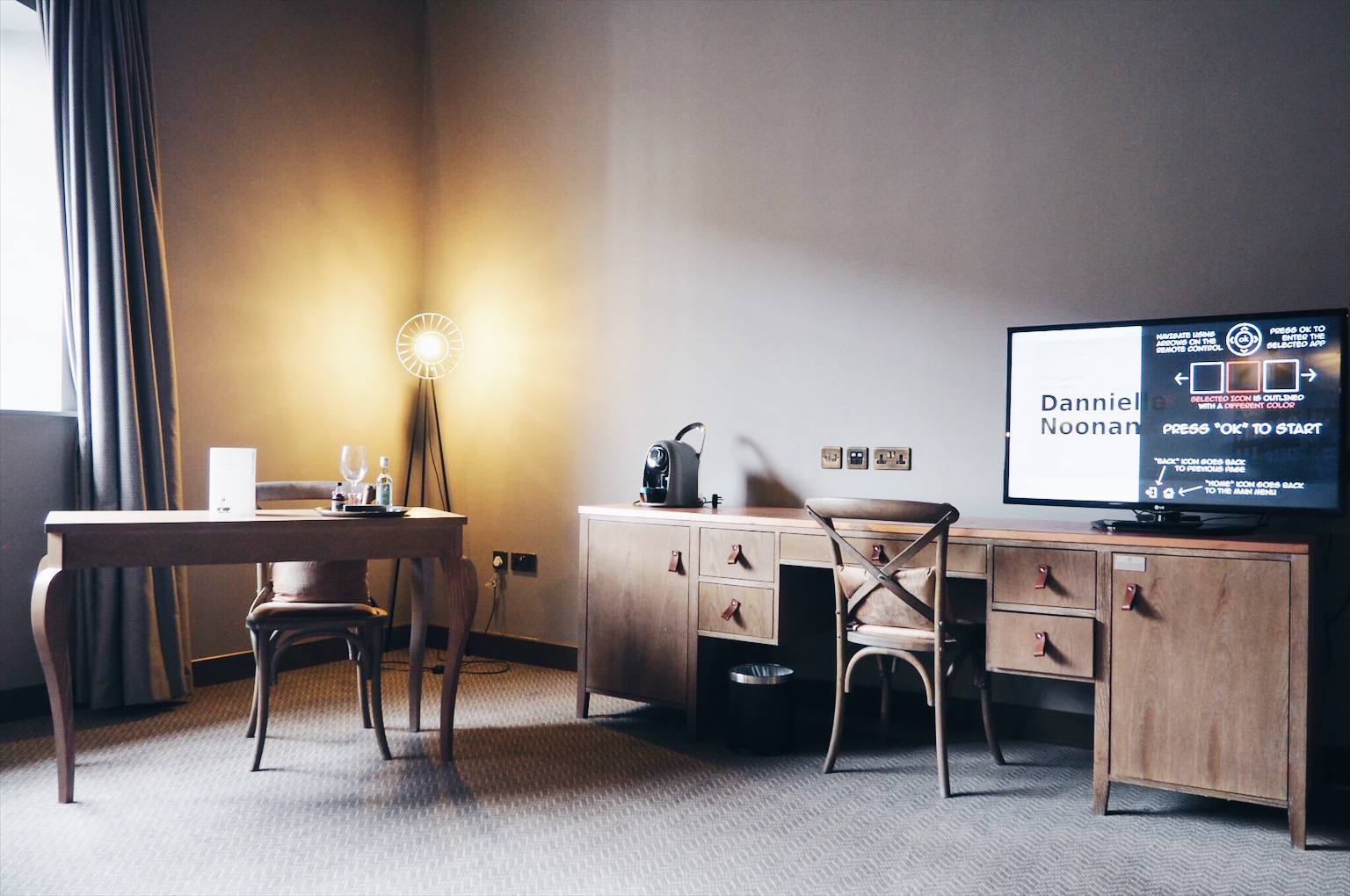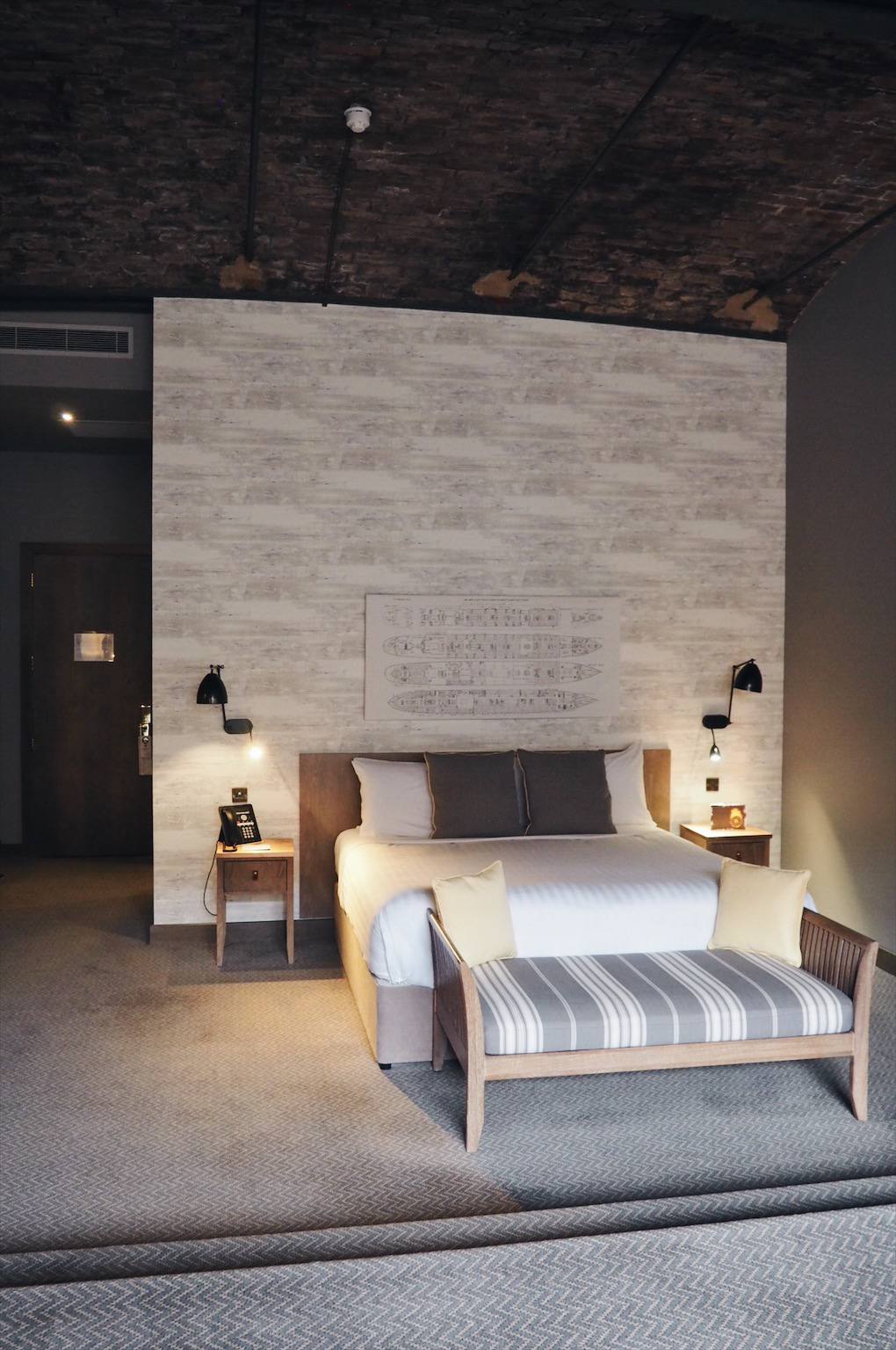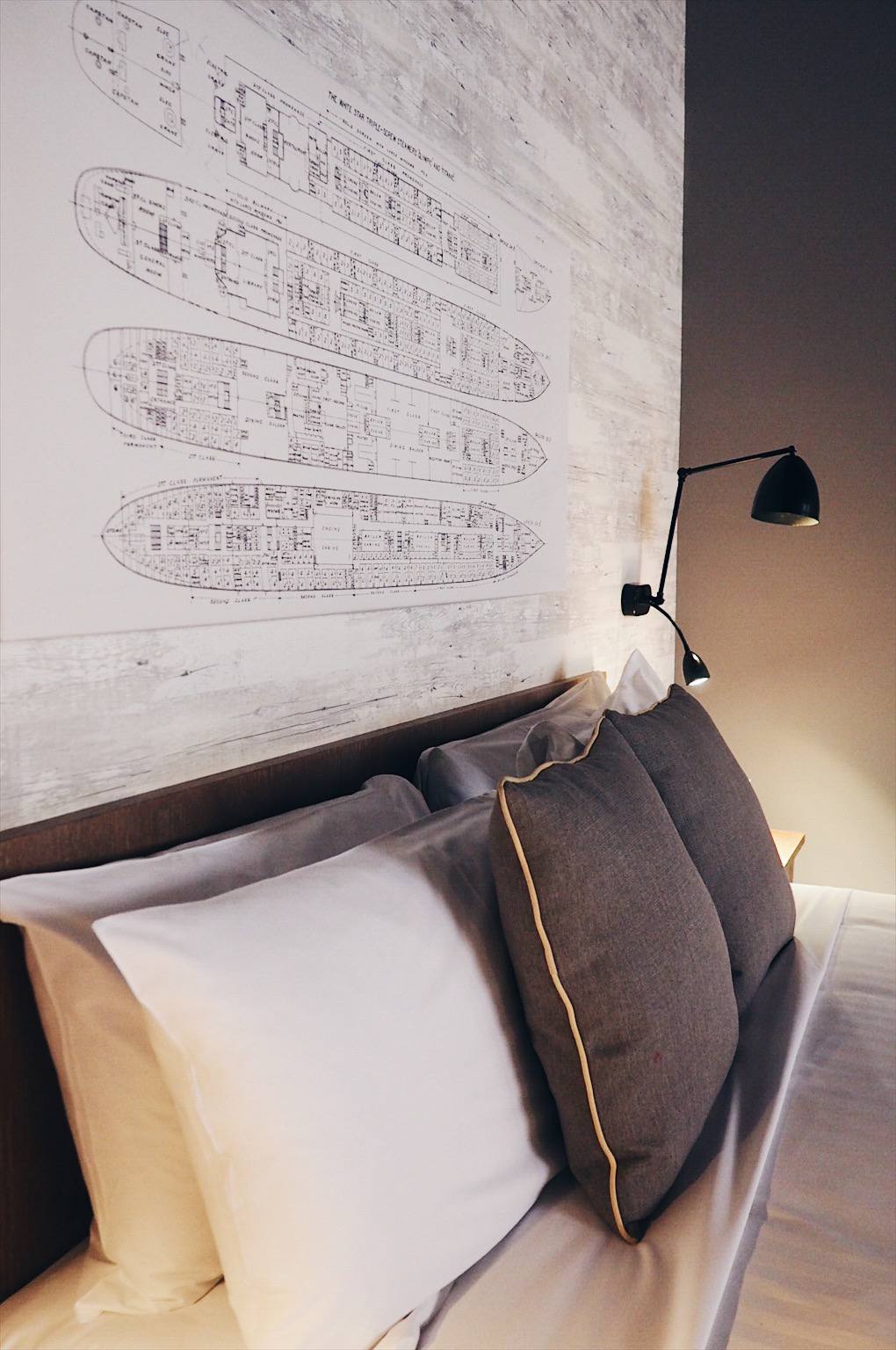 Tom was thrilled about the TV having Sky Sports, and we spend most of our time in the room with the football on. It was fine, I had booze and posh chocs to get me through.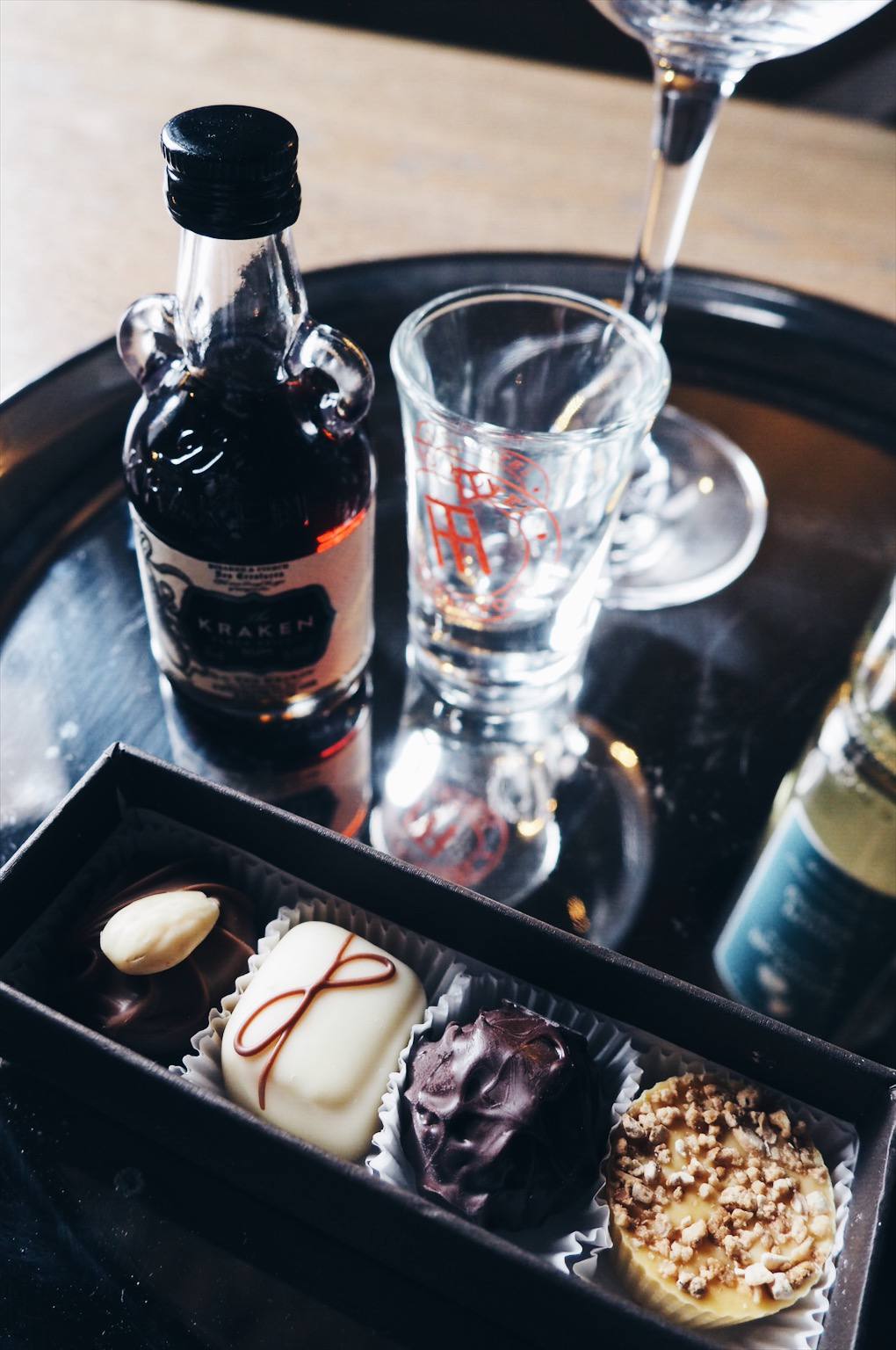 We had a drench shower and separate bath, flat-screen TV and deluxe double bed with Egyptian cotton sheets. In our bathroom, we had luxury toiletries, which I'm not sure you'll find in the hotel's other room types.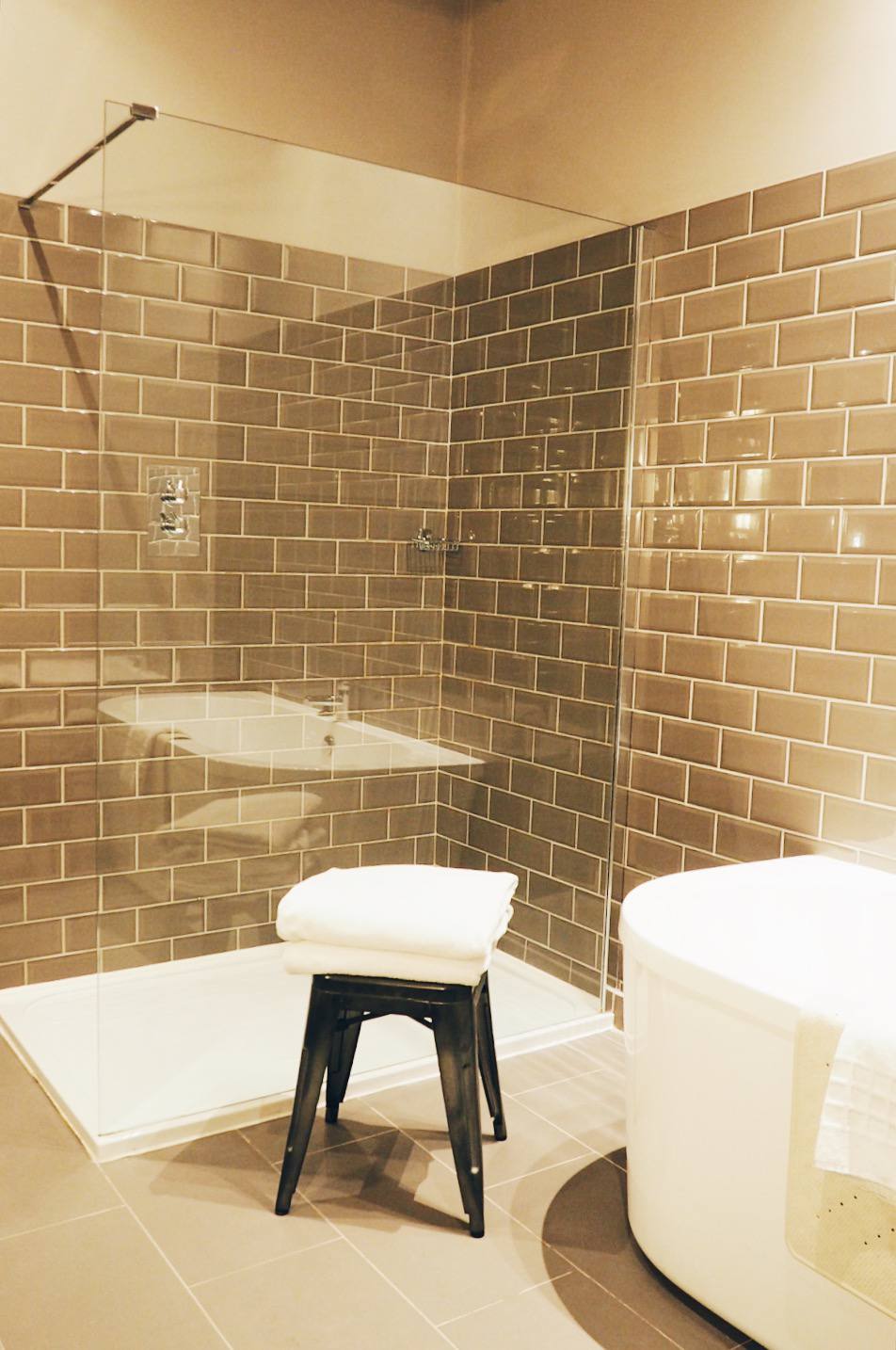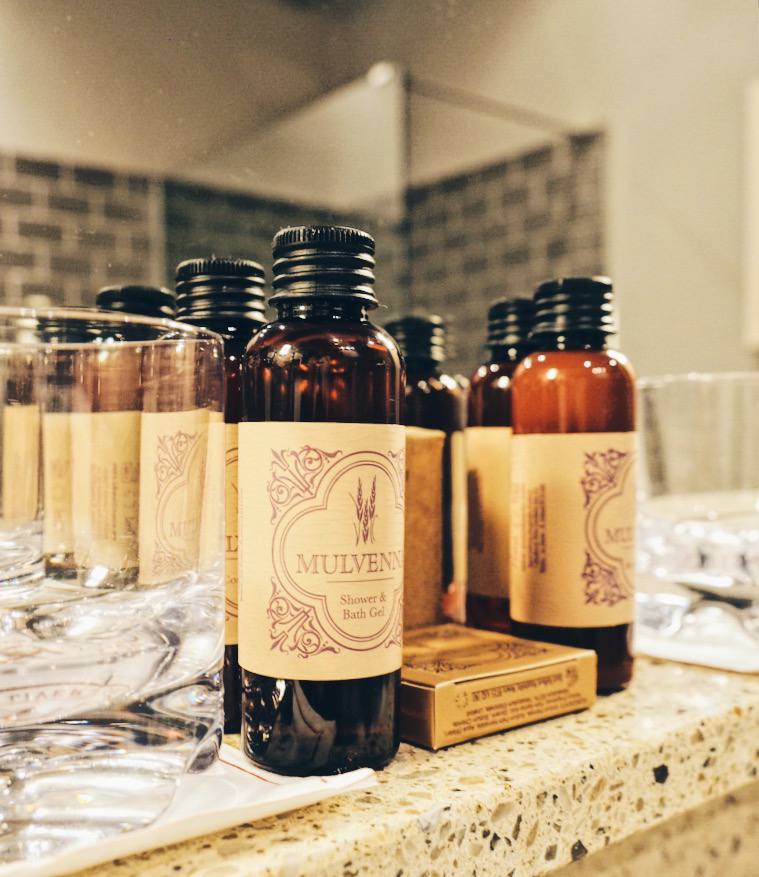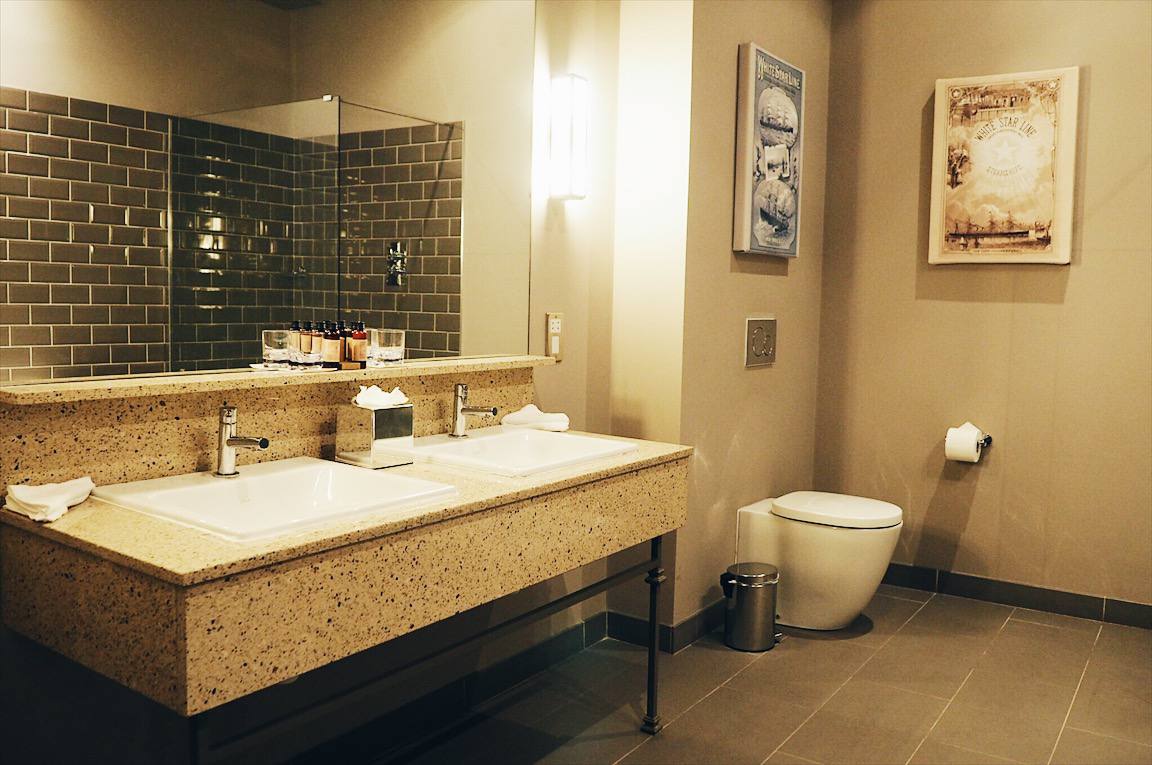 Breakfast at Titanic Hotel Liverpool
For breakfast, the hotel offers a small continental selection as well as everything you need to build your own fry-up, which we definitely needed after a night of celebrating! The sausages in particular were lovely.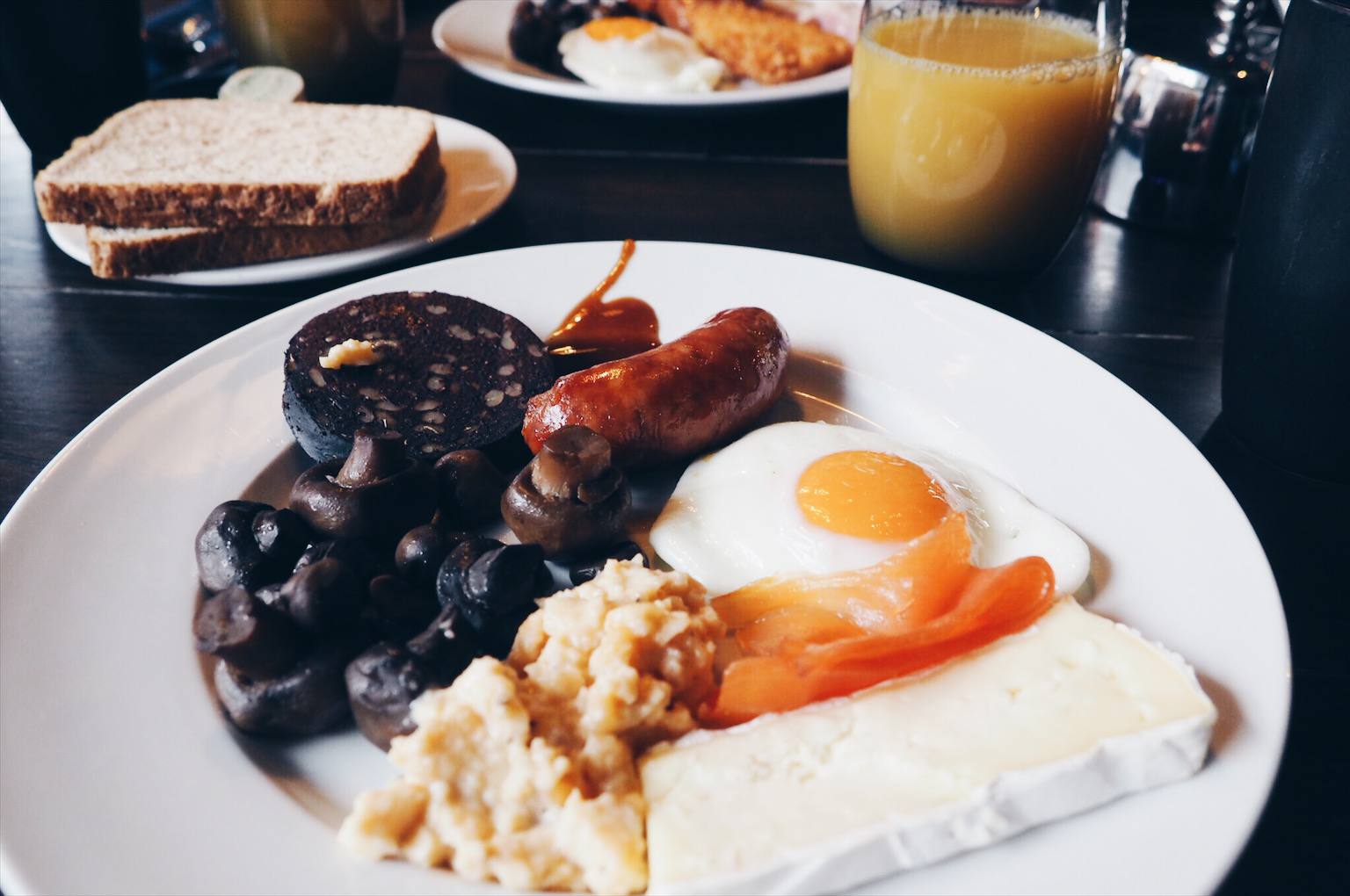 I was relieved to find out that on sundays, guests don't have to check out until 12pm. It gave us plenty of time to enjoy a leisurely breakfast and get ready for a day out in Liverpool.
All-in-all, we were highly impressed with Titanic Hotel Liverpool thanks to the massive rooms, fabulous location and strong theme (that didn't come off as gimmicky in the slightest, thank God!) If you're looking for a cool place to stay in Liverpool Docklands, you can't go wrong here.
Book your stay at Titanic Hotel Liverpool and let me know what you think of this hotel!
I seriously need to spend a bit more time in Liverpool. I used to go with my Dad a lot when I was younger but the city has evolved so much since then and I'd love to rediscover it. If you're well-acquainted with the city, please leave me recommendations for things to see and do in the comment section – it'd be hugely appreciated!
All photographs were taken on my Olympus Pen E-PL7.
Follow me on Facebook, Instagram and Twitter. You can also subscribe to my newsletter to make sure you never miss a post.
I was a guest of Titanic Hotel Liverpool but opinions are my own.
Pin this post to your travel planning board!