When you plan a holiday to Costa del Sol, you probably look forward to the famous three S's: sun, sea and sangria. But with more and more people seeking something more from their summer holidays, we're all starting to discover that there's more to those Spanish resort towns than sand and sun loungers. I'm all for a chilled-out all-inclusive holiday, but I also like to explore the area around my hotel and soak up some local culture when I'm in vaycay mode. If you do too, I highly recommend Costa del Sol for the best of both worlds: amazing resorts and unique experiences.
I flew to Malaga with Jet2 to discover what the Spanish coast had to offer that doesn't always make it into the holiday brochures. I hope I can inspire you to explore the local surroundings on your next holiday!
Things to do in Costa del Sol
Walk El Caminito del Rey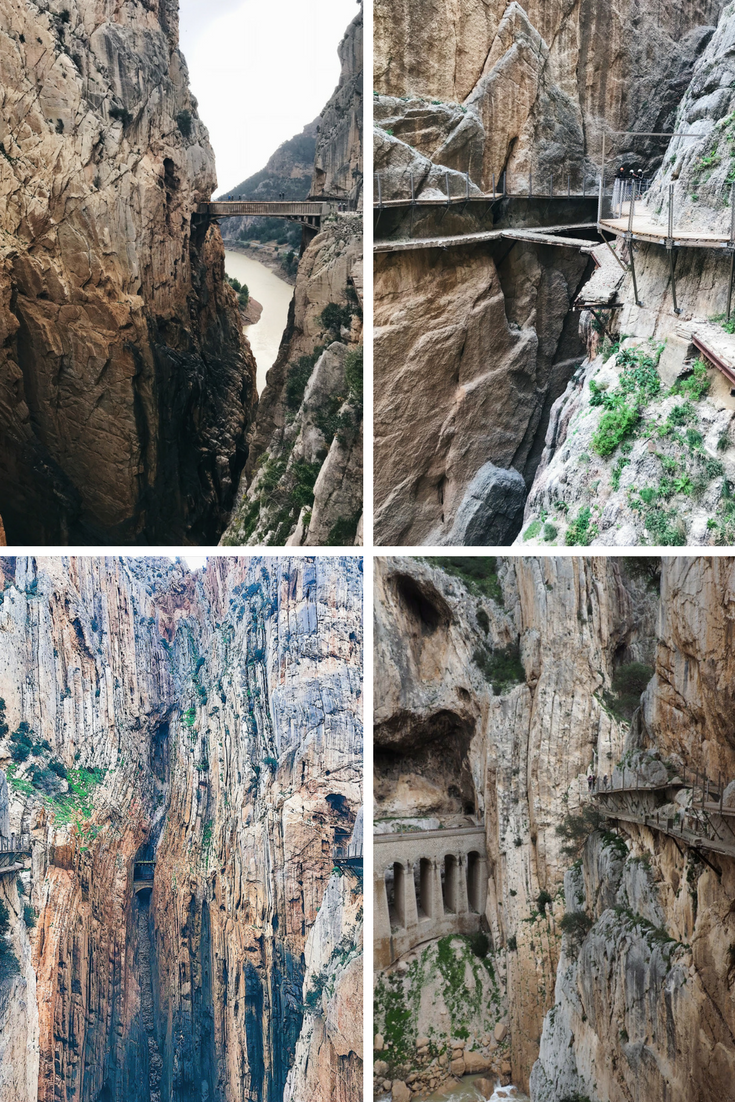 El Caminito del Rey was once known as one of the most dangerous walks in the world. Pinned to the steep walls over the 100ft El Chorro gorge in Andalusia, the original path was just one metre wide and so old and crumbling that it was closed to the public a few years ago. The new boardwalks are much safer, but it's still an awe-inspiring walk. The great thing is that as you walk, you can still see the old pathways beneath your feet – and the seriously scary bridges that replaced any fallen parts. Even today, a train trundles through the dramatic rock formations. Now that's a train ride I'd like to take!
Eat mouthwatering Spanish cuisine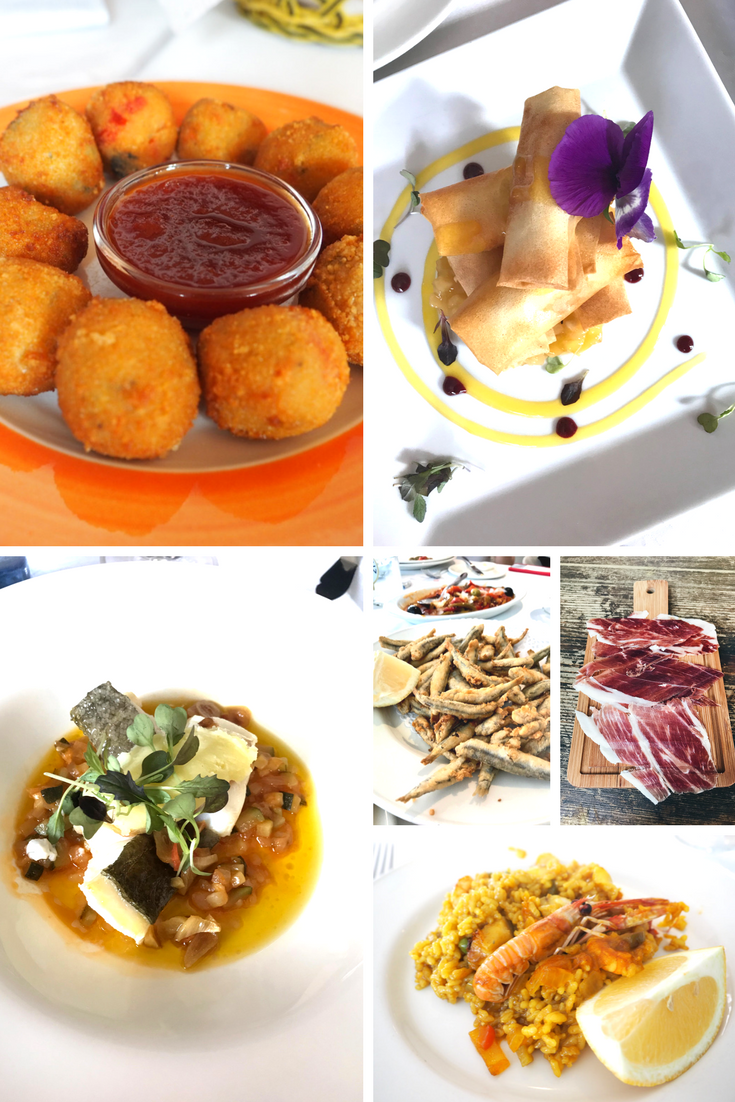 Where do I even start? I've always been a little disappointed by food in Spain, but Costa del Sol's culinary scene left my tastebuds very happy (and my belly a little bigger, but calories don't count on holiday). From locally-caught fish so fresh it was almost still writhing, salty Jamón Ibérico (Iberian ham), platters of aubergine drizzled with molasses, local goats cheese to salchichón de Málaga (which, heads up, is served as a tartar), all of the food we ate was tremendous. Look out for 'migas', a dish I had never previously come across. It's a cheap recipe created years ago to use up stale bread, but it's pretty yummy.
Try an olive oil tasting and tapas tour in Marbella or a walking food tour in Málaga.
Get arty in Málaga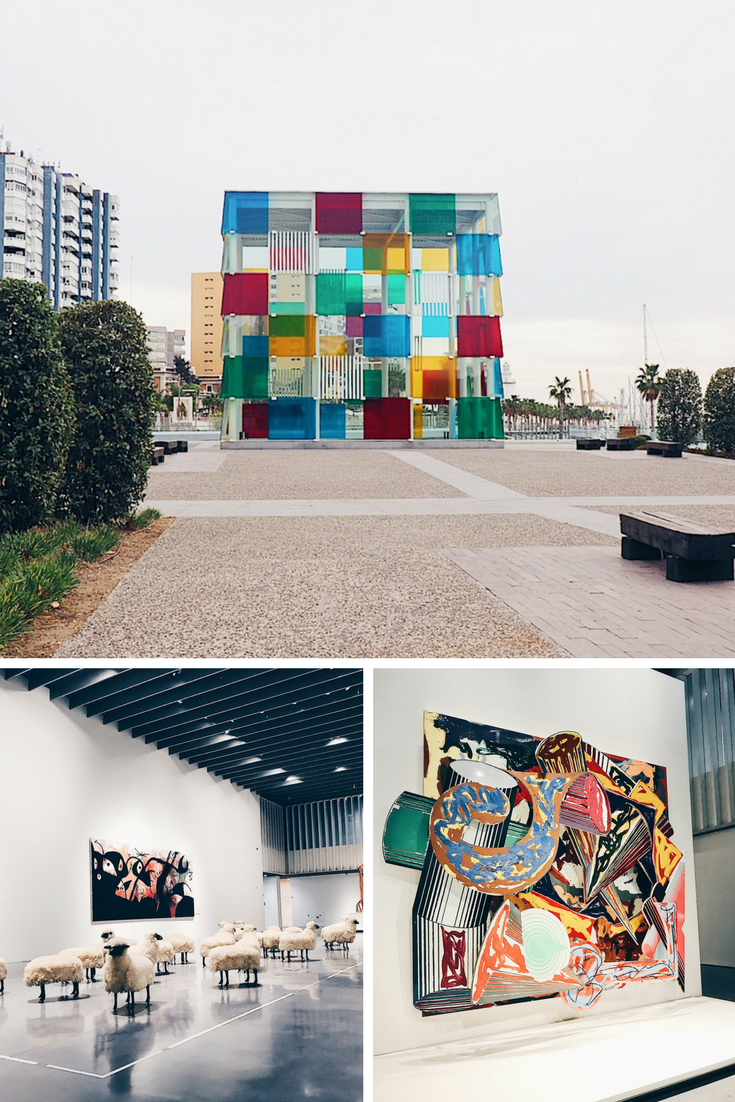 Since the opening of the Picasso Museum in 2003, the city of Málaga has heavily invested in turning itself into an arts and culture capital and now boasts over 30 museums. Aside from the famous artist's collection, there's also the Centre Pompidou, the first outside of Paris. The art centre, housed in a multicoloured glass cube on Málaga's port, has a huge collection of contemporary art. In addition to all of this, there's a growing street art scene in the Soho area.
Visit Ronda, the white 'City of Dreams'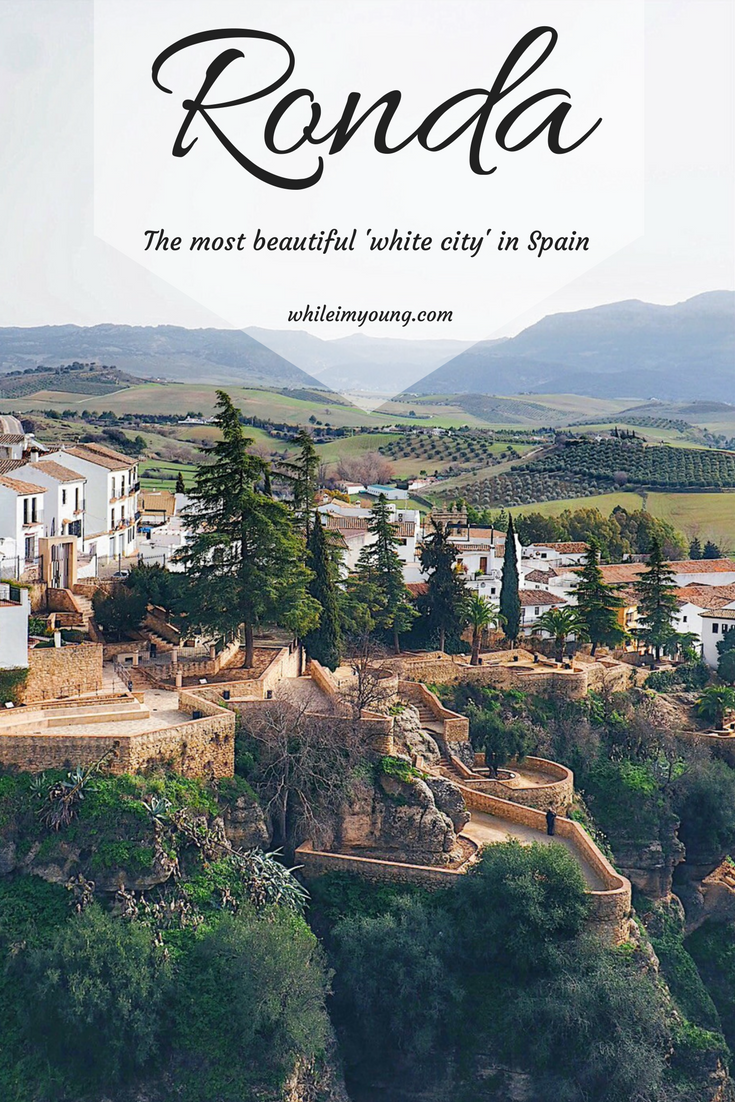 I can't believe Ronda isn't splashed all over Instagram yet. This quietly magnificent city in Andalusia teeters in two halves high above a deep ravine, and its whitewashed buildings and tranquil streets make Ronda worth visiting for a day. Ronda is also home to the oldest bullfighting ring in Spain, and whatever your feelings are about the Spanish tradition, it's an interesting place to visit. You can also go rock climbing on the deep gorge that divides the city – something for the bucket list!
Read more about Ronda in my next post
See animal conservation done right at Bioparc in Fuengirola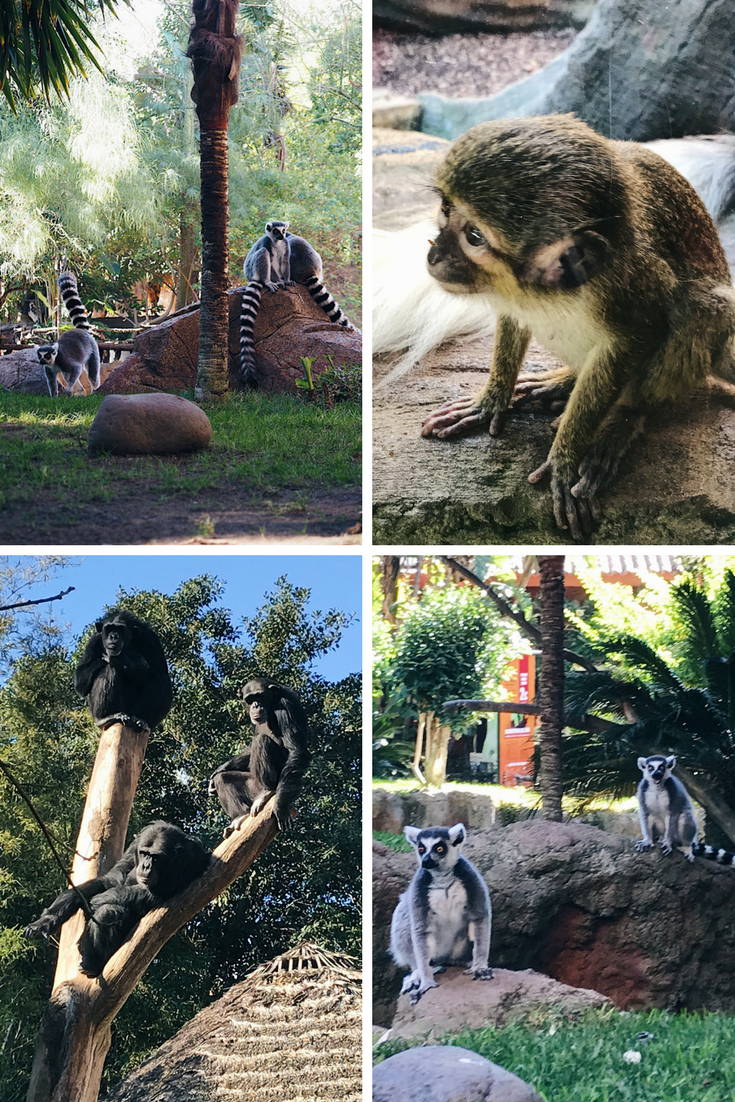 It's a zoo, but not as we know it. The Bioparc not only makes for a fun day out where you can see and learn about lots of different animals, but works to protect the animals. The focus is on sustainability, specialised animal care and natural landscapes – a stark contrast to the old zoo that once stood in Bioparc's place. They have crocodiles rescued from handbag and shoe factories, and chimpanzees rescued from the original, poorly run zoo which caged animals and didn't look after them properly.
It's slightly cheaper to buy your Bioparc ticket online
Indulge in world-class shopping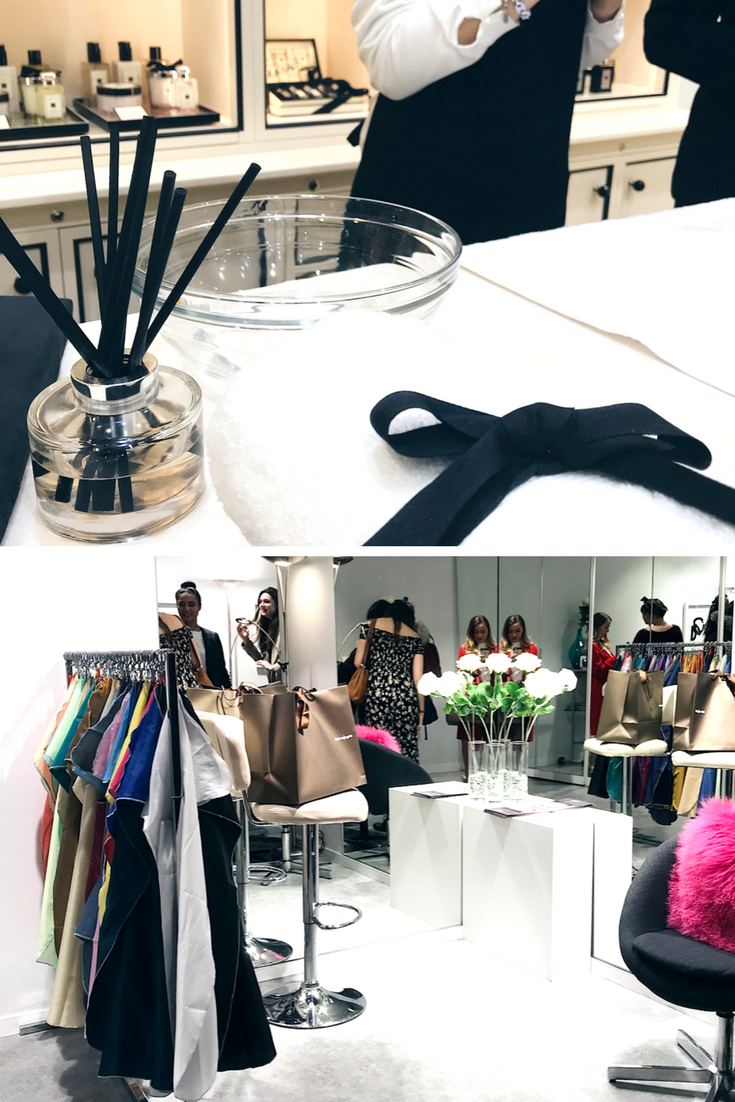 If you're in Spain to shop, you won't be disappointed. The main shopping destination in Costa del Sol is El Corte Inglis, a mammoth department store selling everything you can think of, from beauty products to sports equipment from over 1000 brands. We visited the Málaga store and had a great evening browsing designer labels, getting hand massages at the Jo Malone counter and enjoying a quality meal at one the the store's exclusive dining outlets.
See the blue Smurf village!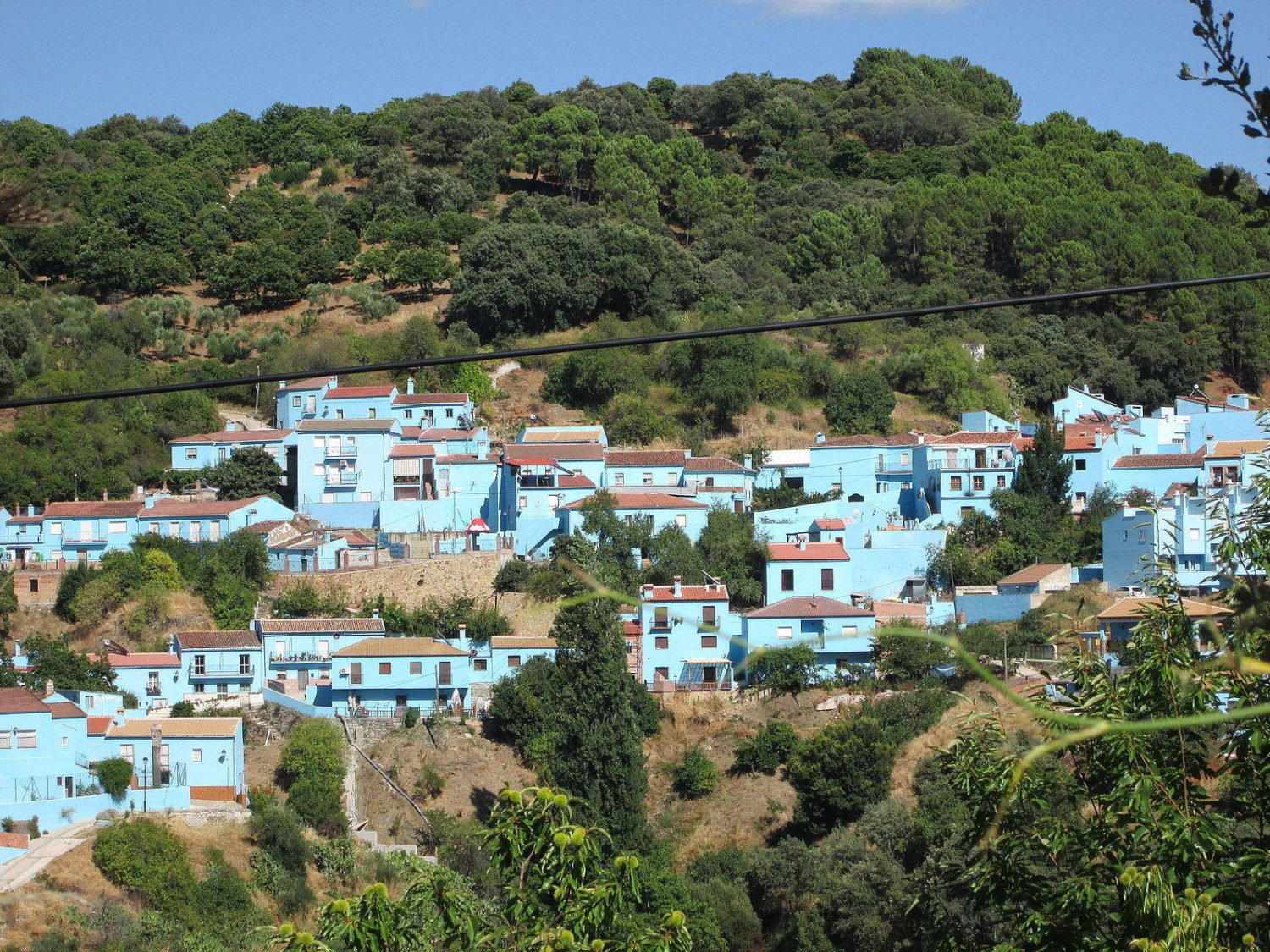 It's technically no longer allowed to call itself the Smurf village, but that's probably what Juzcar will always be known for. This little village was once indistinguishable from the area's many white-washed towns. In 2011 however, all 250 residents were paid to temporarily paint their homes blue to promote the Smurfs movie. The town was chosen because they grow an abundance of mushrooms, Smurfs' favourite treat. Juzcar subsequently enjoyed an influx of Smurf-loving tourists (I didn't realise there were such die-hard fans!) and began to make money off their unique affiliation, so voted to keep the blue. Smart move.
Unfortunately we didn't get to visit, but it's now firmly on my bucket list.
Where to stay in Costa del Sol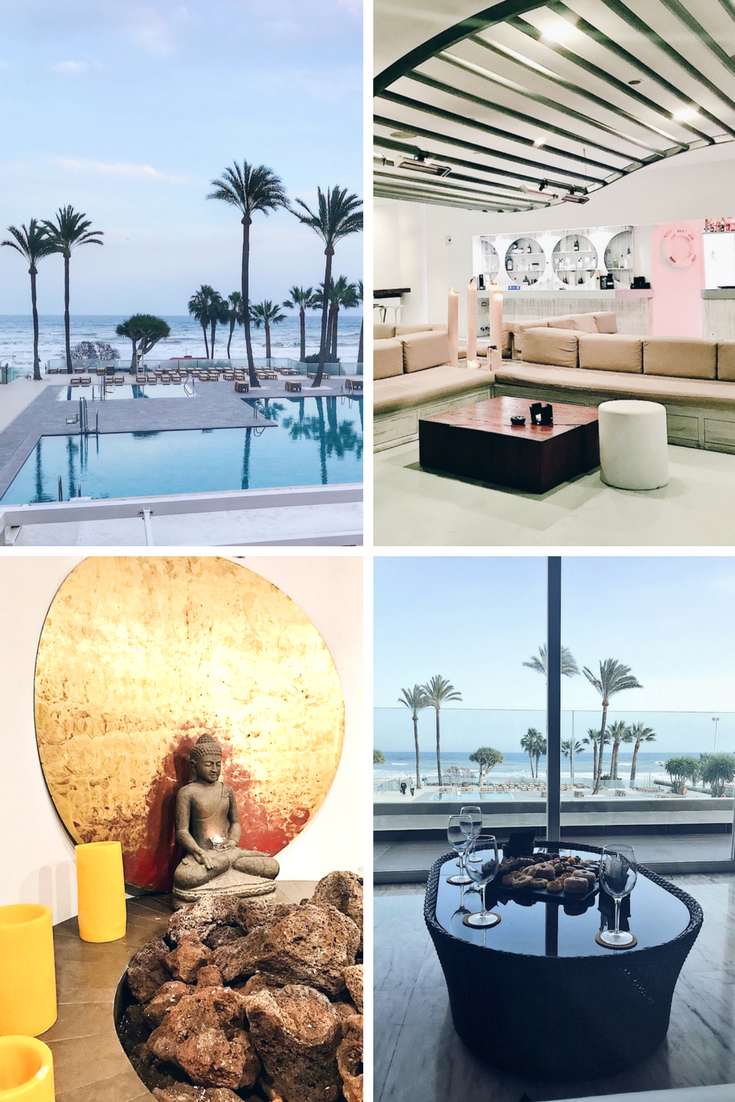 There are so many hotels around Costa del Sol for every budget. If you're feeling fancy, Double Tree by Hilton Hotel Resort Reserva del Higueron houses one of the best spas in Spain and a super slick rooftop infinity pool, tennis courts and Michelin star restaurant 'Sollo', by chef Diego Gallegos. The pools at the spa have a crazy jet circuit that once completed, equates to a full body massage. Have you ever heard of such a thing?
In Málaga, I recommend Vincci Seleccion Posada del Patio. This avant-garde style hotel in the city centre has beautiful, modern rooms, a fantastic breakfast buffet and rooftop pool.
If you're holidaying in Torremolinos, Sol House Costa del Sol is right on the beachfront and has excellent facilities with an Ibiza vibe.
---
Search for all hotels in Costa del Sol
See more things to do in Costa del Sol
Travelling around Spain? I recommend the Lonely Planet guide books.
Check out the Costa del Sol tourism website for more inspiration.
---
Aside from all of these wonderful attractions and things to do in and around Costa del Sol, one of the things that struck me most about my visit was how warm and welcoming the locals were. Every single person we spoke to, from small restaurant owners to museum tour guides, were so passionate about the place they lived. It's often the people that make a destination, and the people of Costa del Sol make it amazing.
This is a sponsored post but love for Costa del Sol is all mine.
All photographs aside from the Juzcar photograph were taken on my Olympus Pen E-PL7 .
Follow me on Facebook, Instagram and Twitter. You can also subscribe to my newsletter for updates.
Pin this