It's not often we get a cloudless day in England, so I've learned to make the most of the intermittent sunshine and dress for summer anyway – even if I do end up shivering in my sandals. I've always loved a timeless, crisp white summer dress and this year I've been living in playsuits, so I'm obsessed with this broderie bardot Topshop playsuit.
Summer on the North East Coast
We're spoiled in the North East with miles of rugged, unspoiled coastline, and one of my favourite things to do here is take a walk along the beach on dry days. There's something so soothing about listening to the waves crashing onto the shore and catching peals of hysteric, childish laughter floating on the wind from the nearby funfair.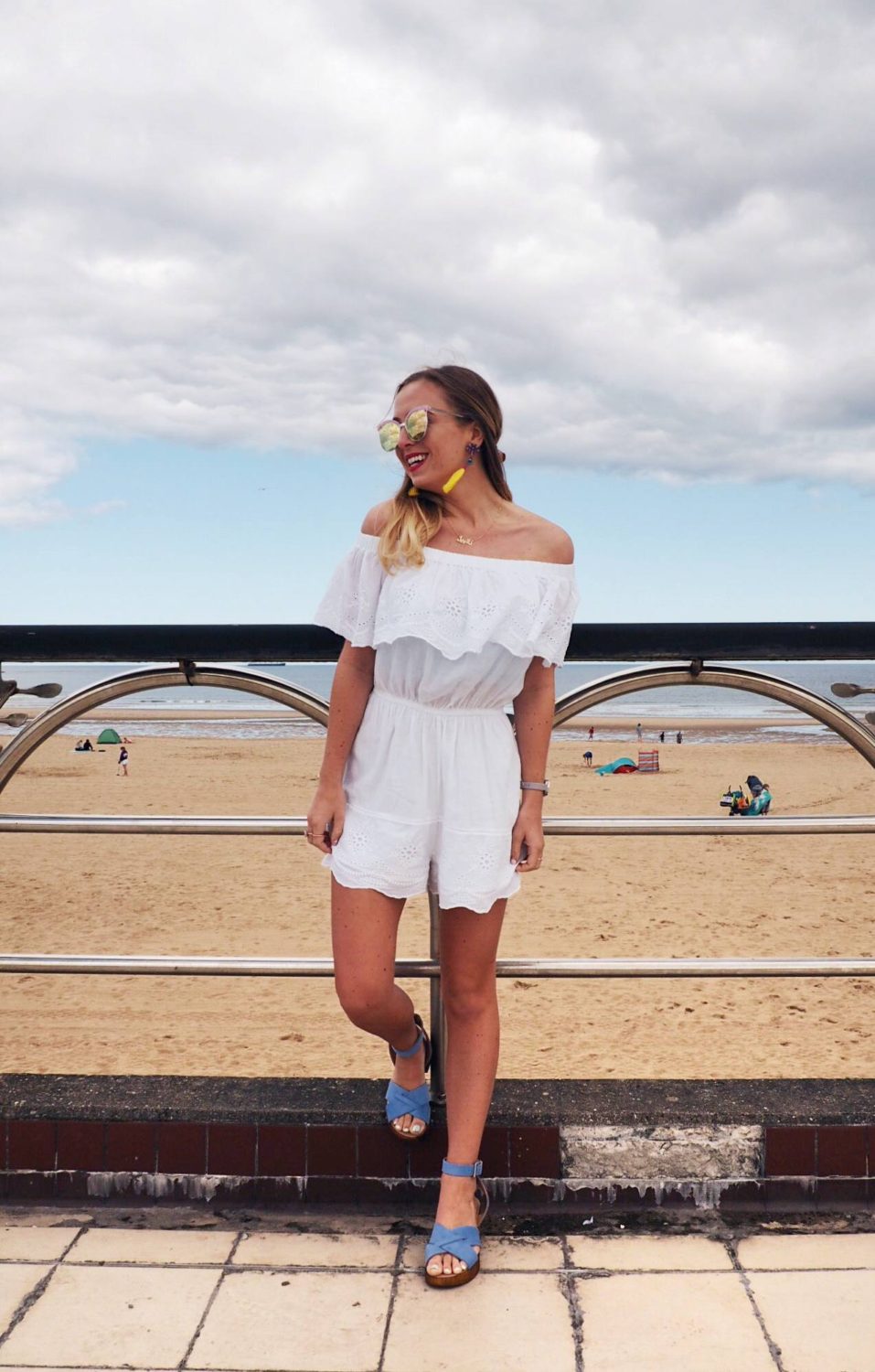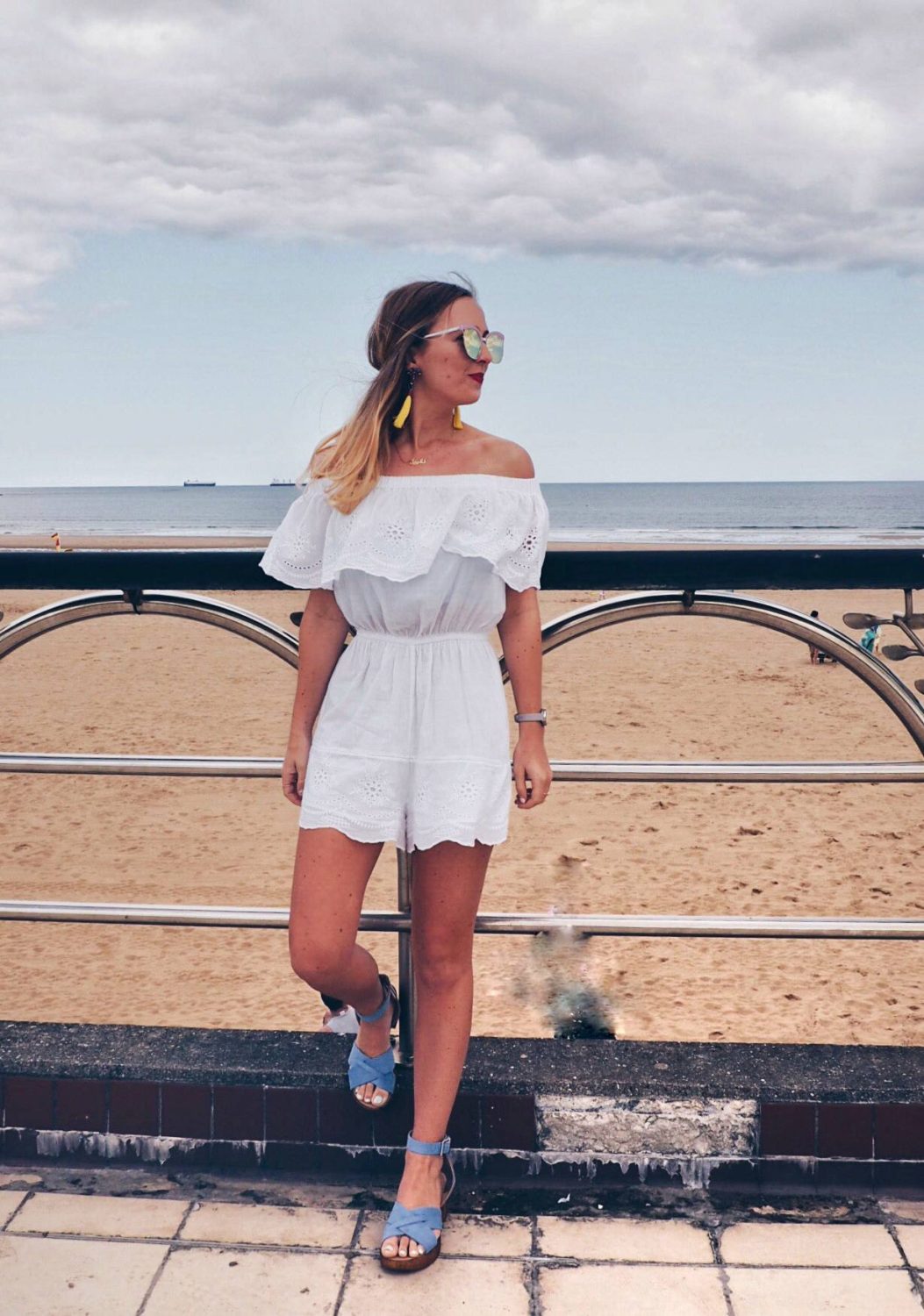 A large part of the dramatic sand dunes at our favourite beach are protected and off-limits to Sunday strollers, but there are parts you can climb on – and slide down on your bum, if you can't resist that little temptation.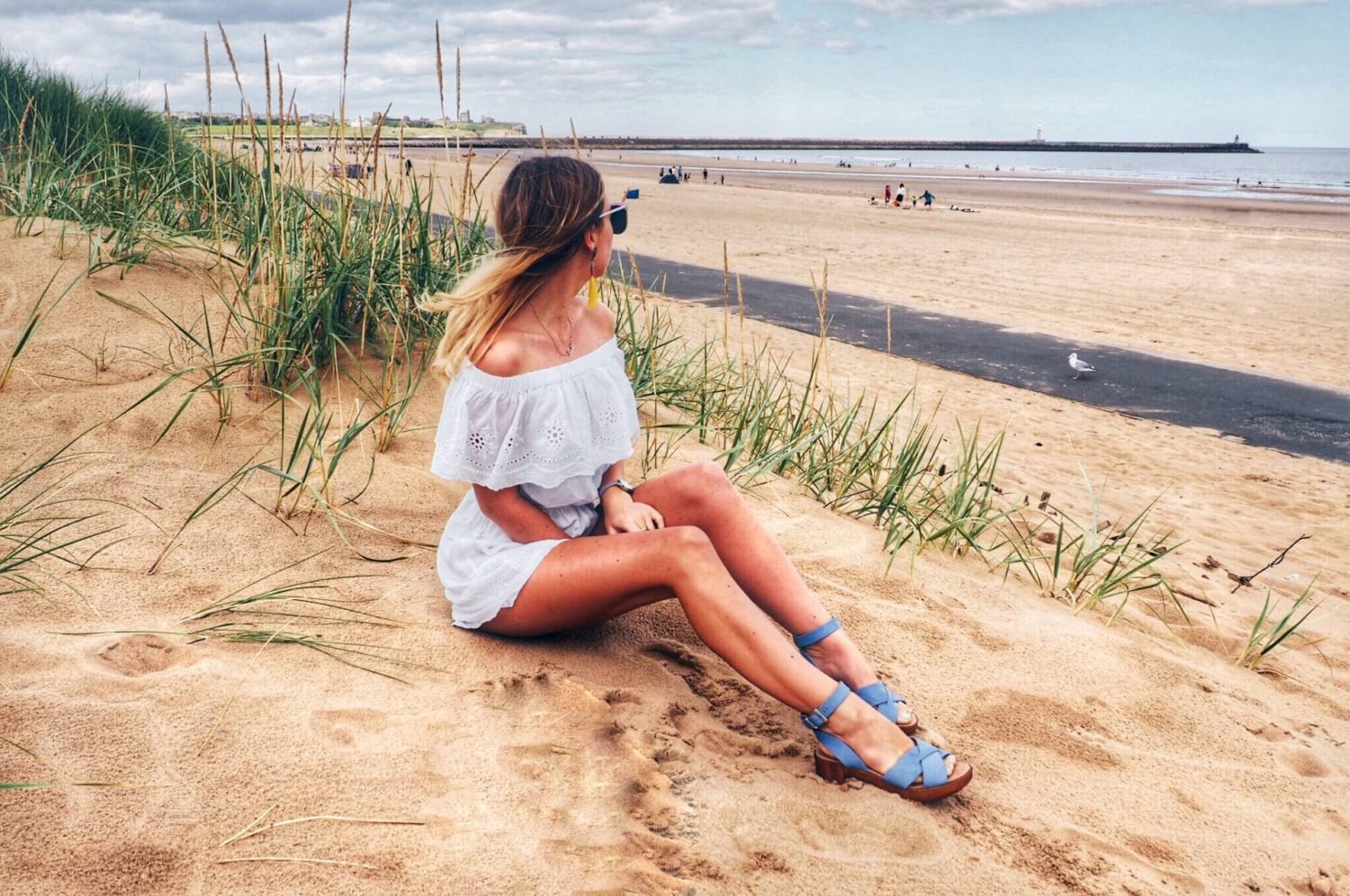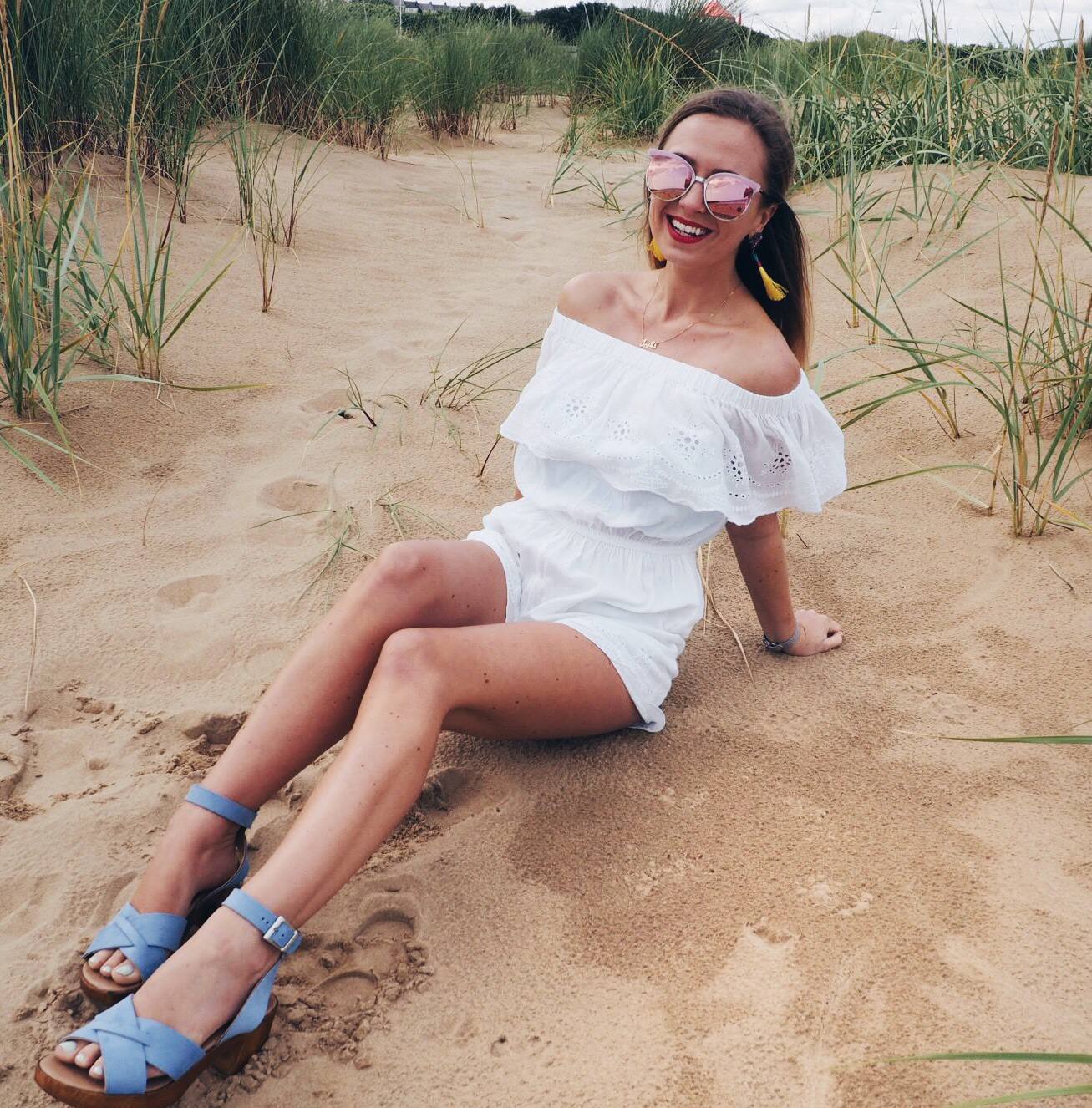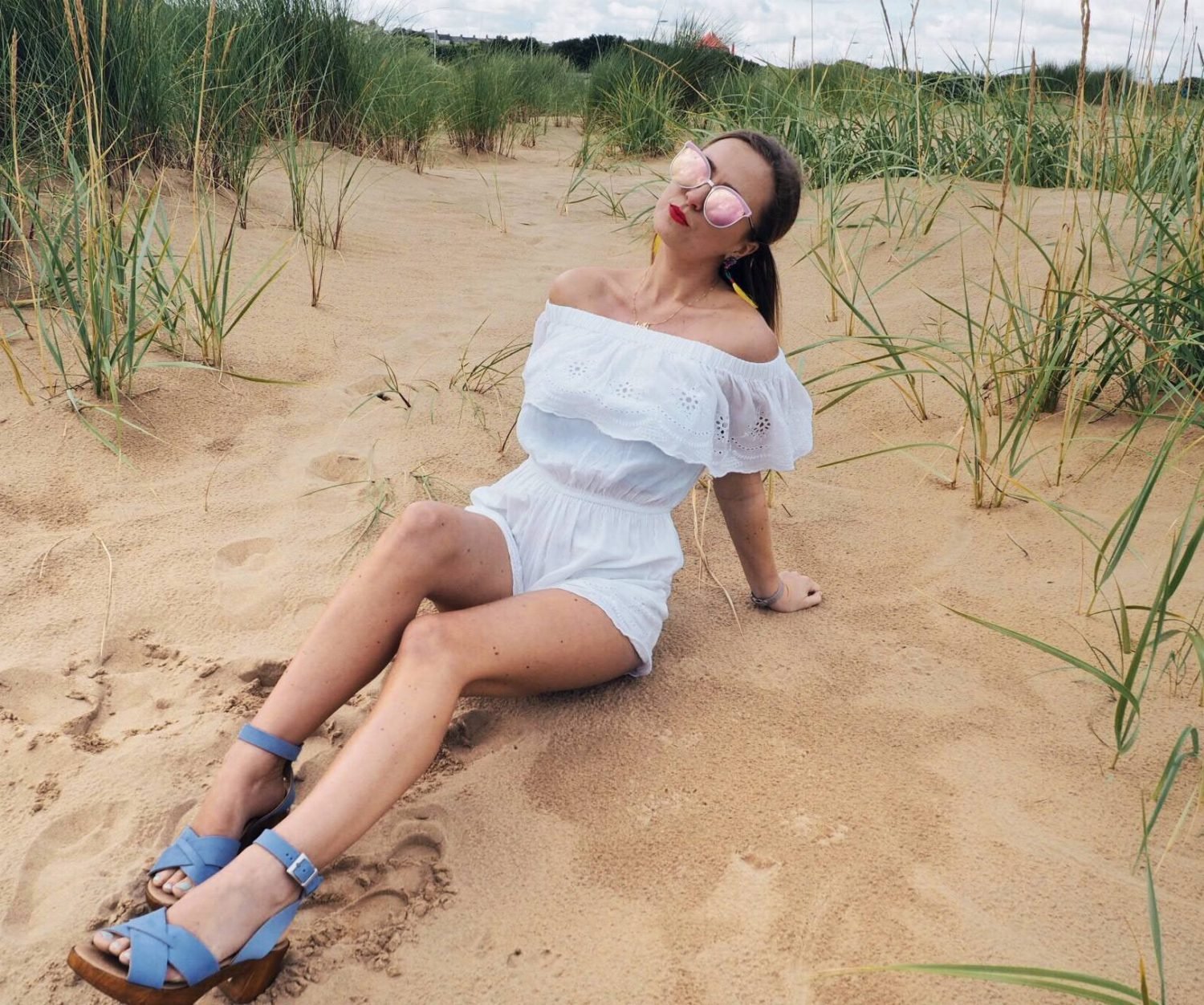 My first date with Tom was at this beach, and I remember going to the amusements and him buying reels of tokens to spend on old school slot machine games. I felt like I was on the kind of date I'd pictured going on when I a little girl, when my only romantic points of reference were Danny and Sandy drinking milkshakes at the diner in Grease and Johnny and Baby dancing on a fallen tree branch in Dirty Dancing. If you ask me, it's simple rendevouz like a walk along the beach that make the biggest impression. Ours certainly did – that was my first time visiting Tom in the North East and I ended up moving here!
Isn't it great that we can come back to our exact first date spot three years on, so I can force him to take pictures of me?
The North East Coast is dotted with pristine beaches that stretch from one craggy cliffside to the other. When the sun is shining, they're filled with families sunbathing and searching for crabs in the rock pools. There's a throwback vibe along these beaches that reminds me of British summers of days gone by. The panoramic views could be lifted straight from a vintage postcard.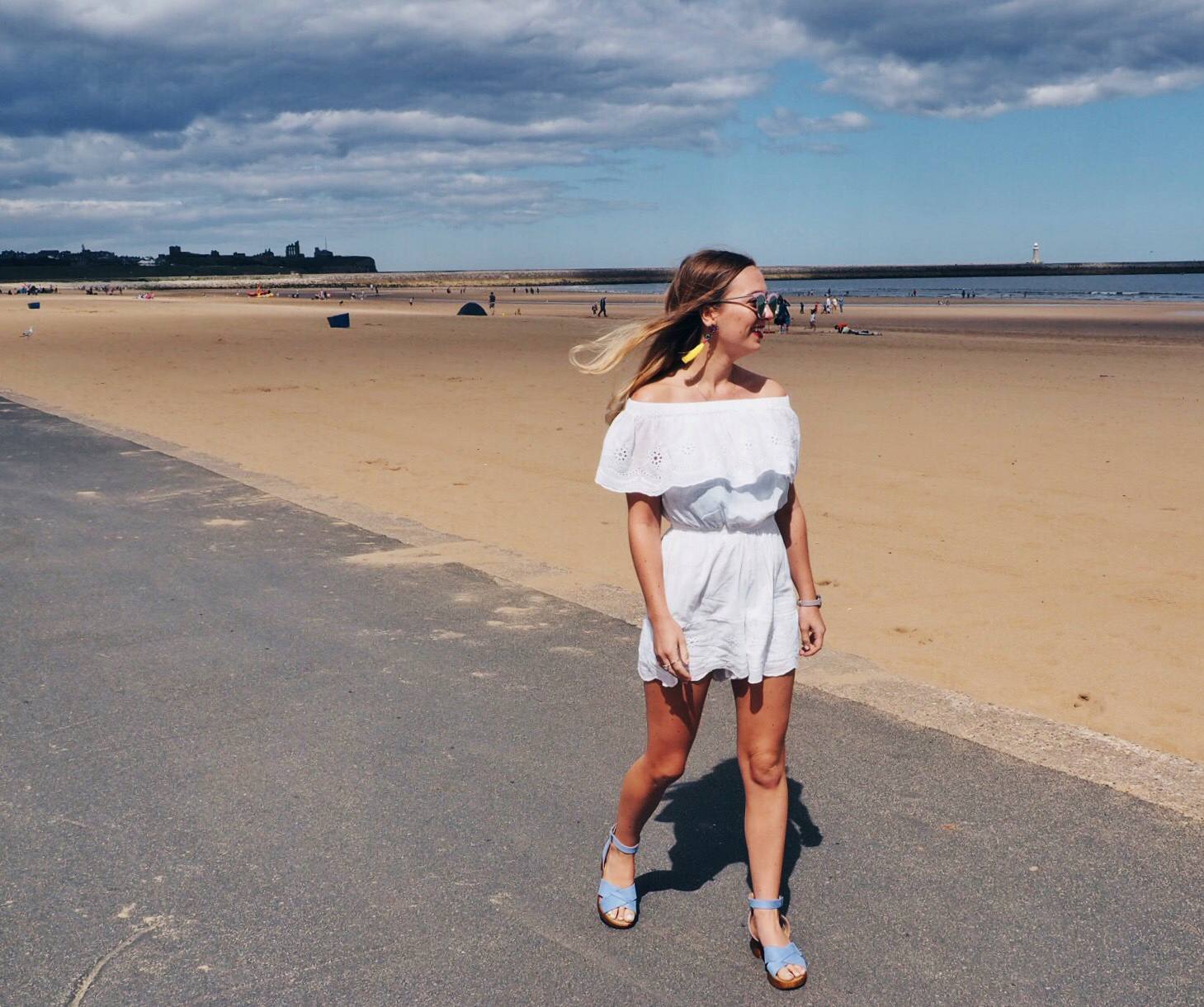 I'd have loved to have seen these beaches packed with side-by-side multicoloured deckchairs back in the 50s, before the package holiday appeared and took British beachgoers to warmer climes.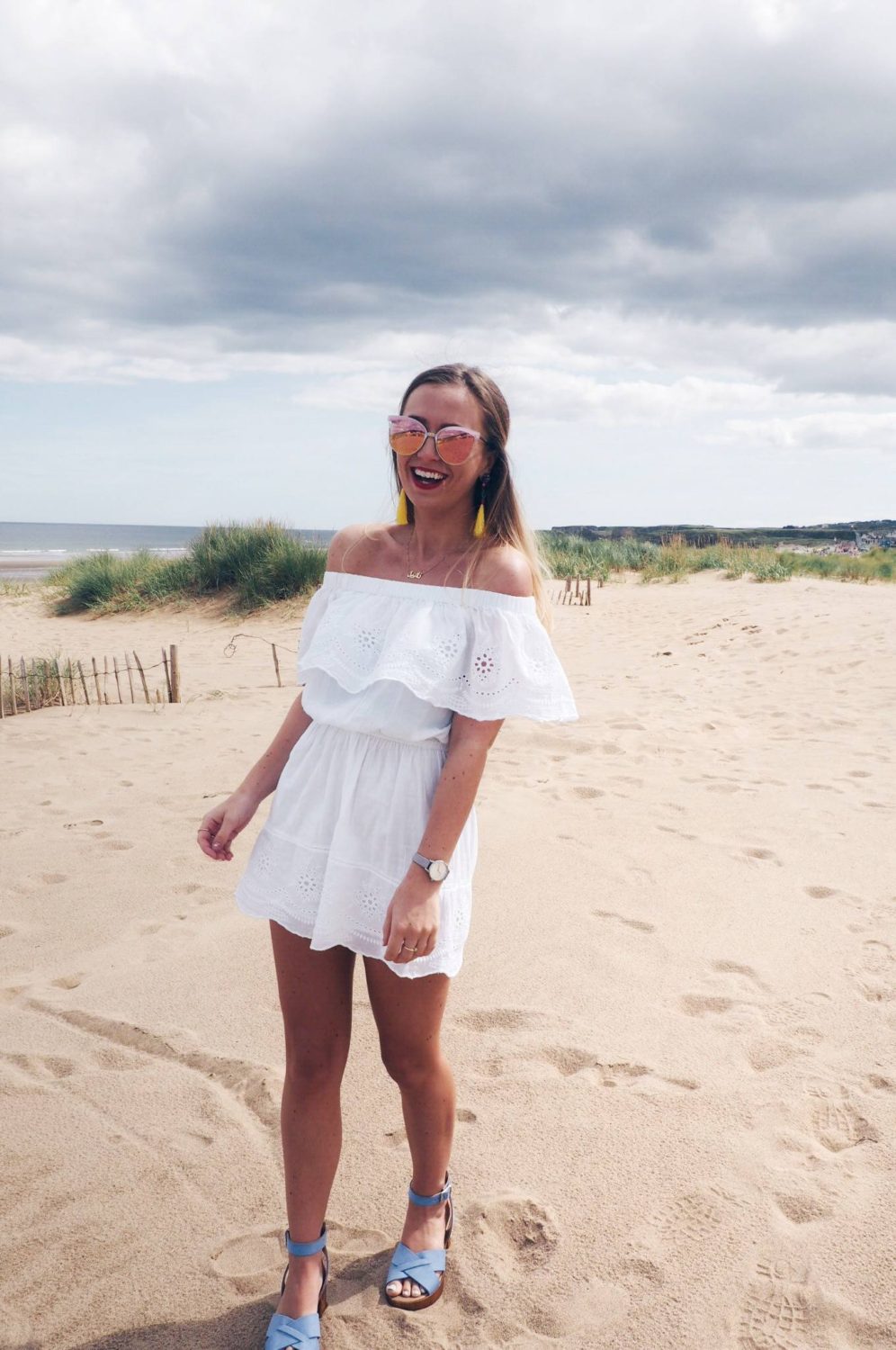 It's one of Britain's simple pleasures, to feel the cool sand under your bare feet as you lick an ice cream dripping with raspberry sauce – or 'monkeys' blood', as it's called in this region! And of course, you can't go to the seaside and not have fish and chips – the heady vinegary scent that wafts over pockets of the North East Coast practically calls out your name as you drive along the promenades.
Life in the UK is definitely about learning to dance under the gloomy clouds overhead before the rain breaks through!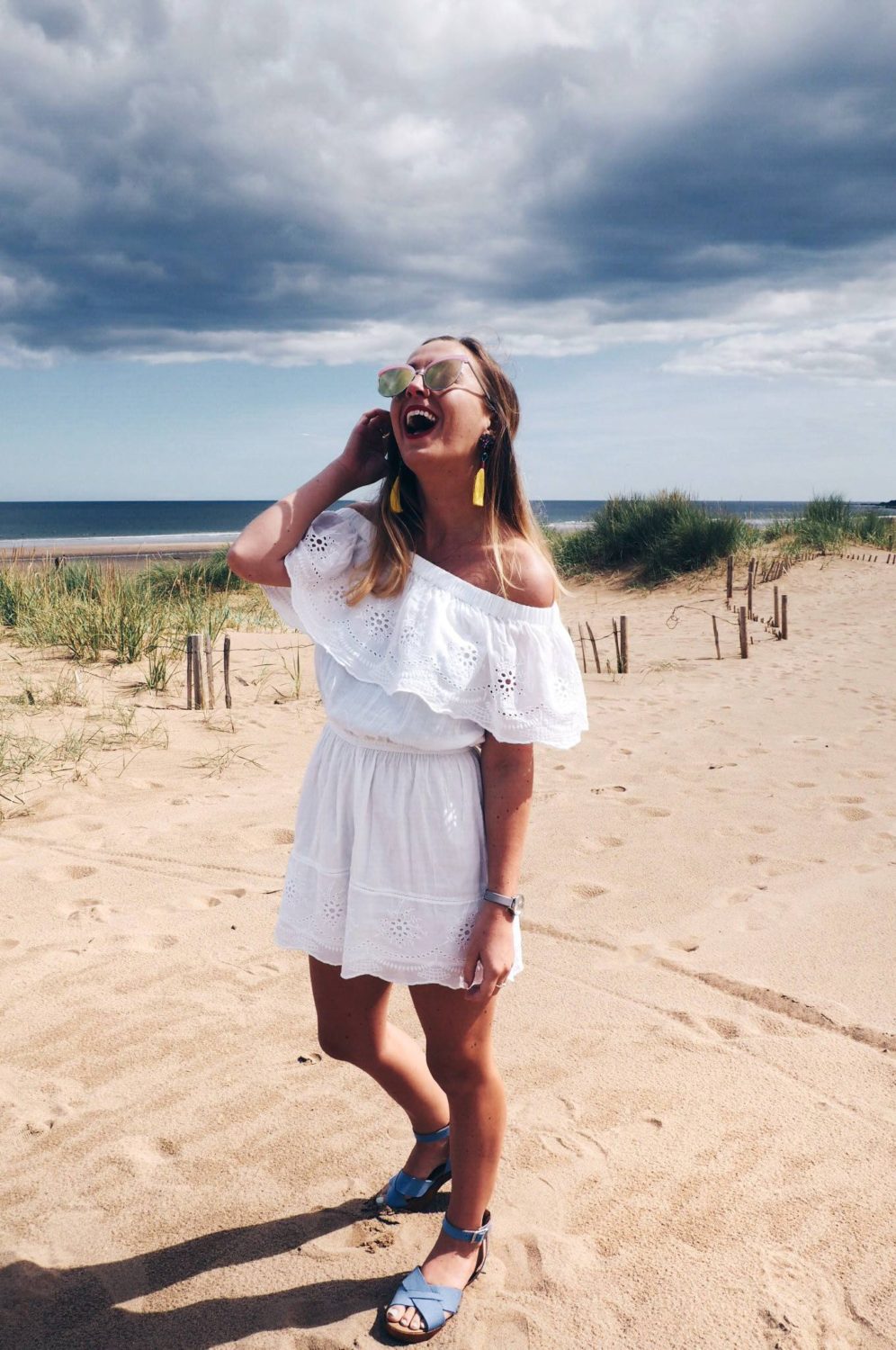 What's your favourite British beach? I grew up on Isle of Man so I was never far from the water, and I think I'll always crave the sea air. One place I've yet to explore is the South of England but I definitely want to remedy that soon!
Wearing
Broderie bardot playsuit – Topshop – reduced to £18
Quay Australia sunglasses – Topshop 
Are you following me on Instagram? I've been stuck at the same number since the algorithm went nuts!
This post contains items gifted by Topshop