If you're travelling to Cuba, your itinerary will likely be consumed with drinking Daquiris in Havana or lazing on the beach under the shade of a Royal Palm. Why not travel a little deeper into the sun-drenched country and experience life in Cuba's small fishing village communities? I went on a tour to Boca De Sama in Holguin, where I learned all about Cuba's socialist system and the realities of living within it.
Welcome to Boca De Sama Fishing Village
Nestled in a beautiful bay surrounded by plantations whose skyline is punctuated with Cuba's iconic Royal Palms, Boca De Sama (which translates to 'Mouth of the Sama River') is an enchanting little community where slow-moving local women set up stalls selling trinkets as visitors arrive.
Like many buildings around Cuba, a lot of the houses in the village are unfinished. This is partly due to the cost of building materials, which people have to save up for; and partly due to the devastating hurricane that swept the landscape in 2008.
In Cuba, people pay tax for twenty years and when that time is up, they own their homes.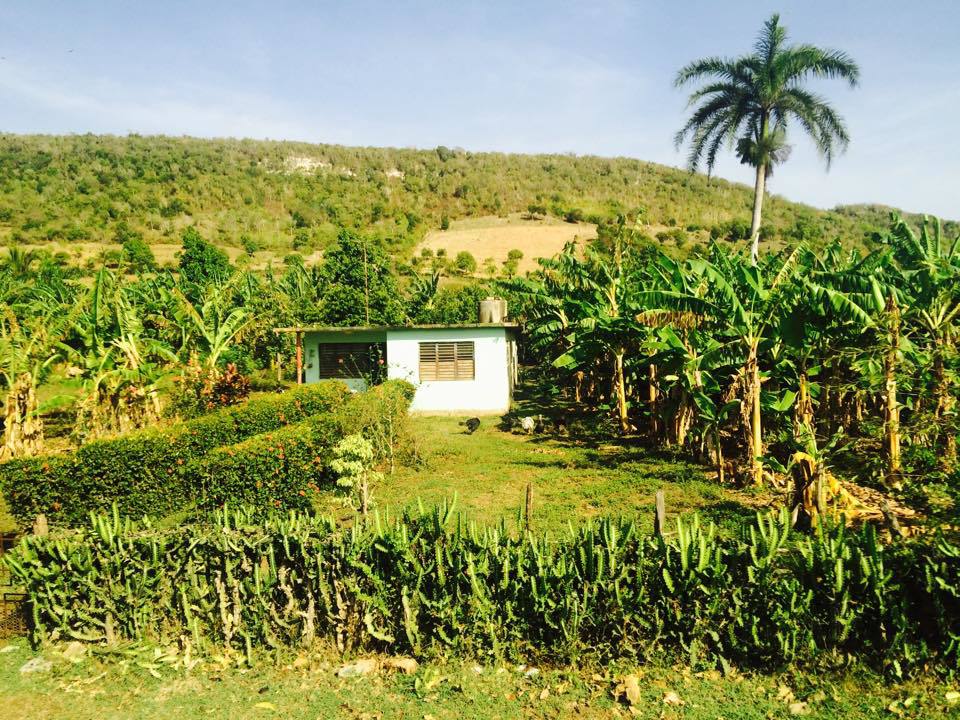 Land in the countryside is marked off by intricate, gnarly fences made of cactus plants – a clever display of resourcefulness. Some houses also had cactus on their roofs, which apparently brings good fortune. Rolling into the village, you pass cowboys sat astride shiny chestnut horses and donkeys pulling carts.
Cuba's ration system
The local grocery cum electronics cum clothes shop was a bit of a culture shock. We were shown a ration book (Libreta de Abastecimiento) for the most basic items; rice, sugar and oil etc. The intention behind Cuba's food rationing system is that nobody should want for the essentials.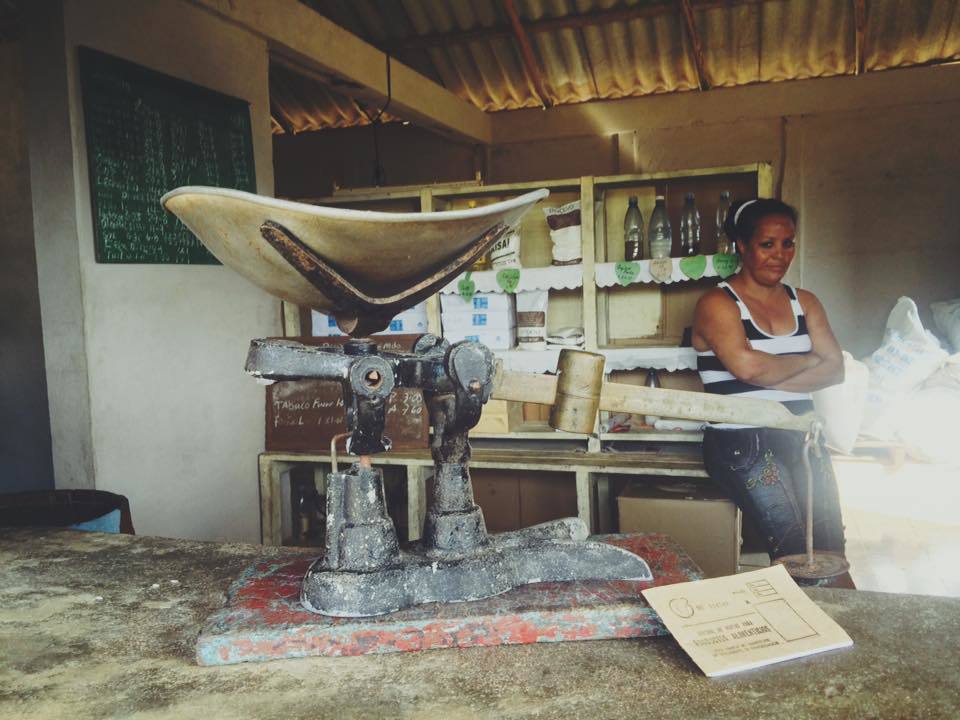 As we perused the sparse shelves, we were told about the socialist system in Cuba; both the positives and negatives.  The locals told us that the rations, which were supposed to last a month, generally last about a week, and then they must fend for themselves. Pork, which is a traditional food in Cuba, is so expensive that many just can't afford it. It seems that the public version of Cuba's system is very different to the private experience of the locals.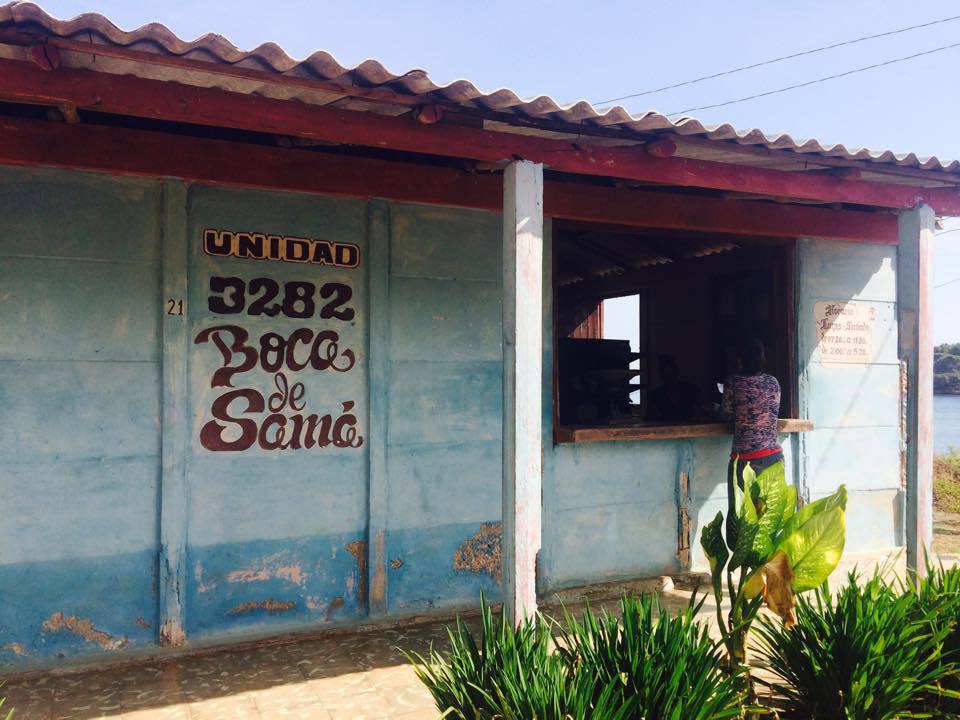 I'll never forget the British holidaymakers' reactions when our tour guide told us that in Cuba, those capable of working who choose not to don't get any benefits.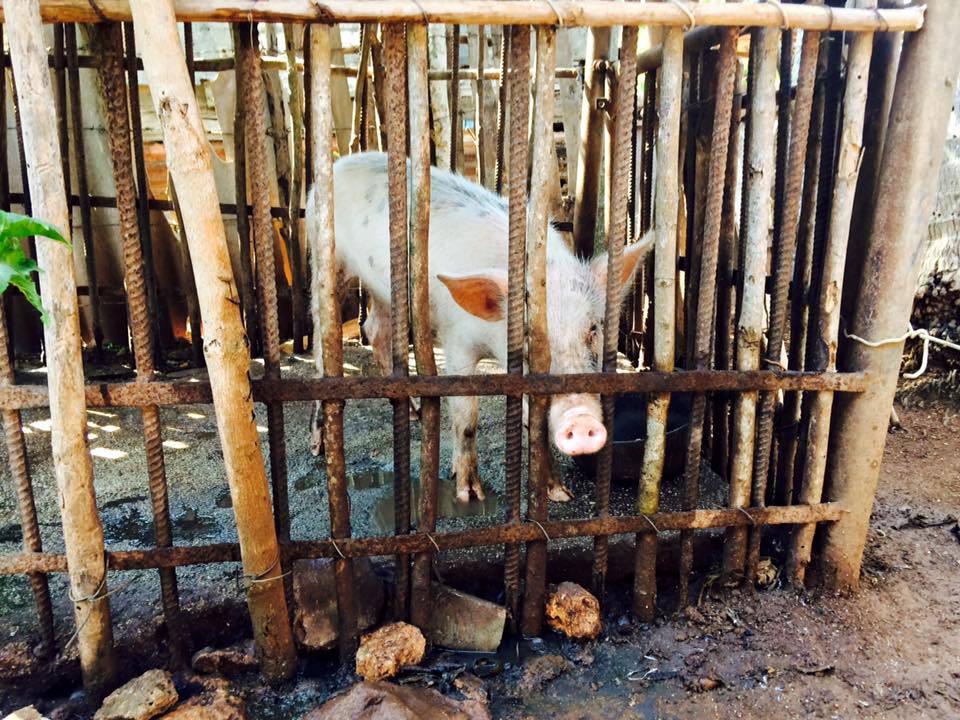 Our tour guide then explained a little about the confusing Cuban currency situation. There are Convertible Pesos which tourists must use and local money, which doesn't really translate to any other currency. The government are trying to fuse the two currencies but this was meant to be attained by 2005 and it still hasn't happened. "I know this is confusing and I hope my speech will be shorter next year", said our lovely guide.
A wrinkled, skinny older man stood in the shade outside his house shelling a heap of lobsters. His wife chattered to us in indecipherable Spanish, and proudly showed us their 20 chickens. What could we do but nod and smile appreciatively?
The Cuban Health System
The reality of life in Cuba was really highlighted when we looked around the village doctors surgery, which was also where the doctor lived.
Healthcare is free in Cuba. Basic doesn't begin to describe the facilities in the rural surgery. I think the childbirth room scarred me for life, though I'm sure that the cities have better services. Oddly, the doctor and nurse were sat in the surgery as we looked around, posed as though working. Kind of weird, but I guess that's what they think tourists come for.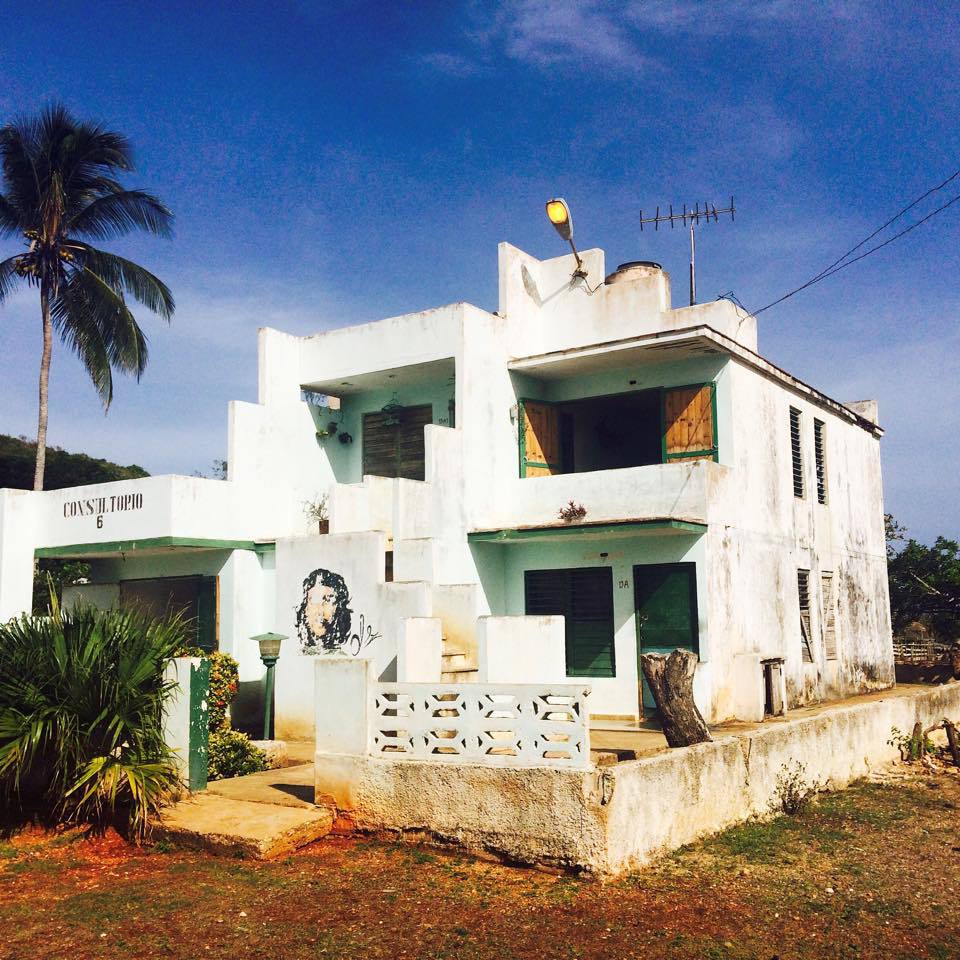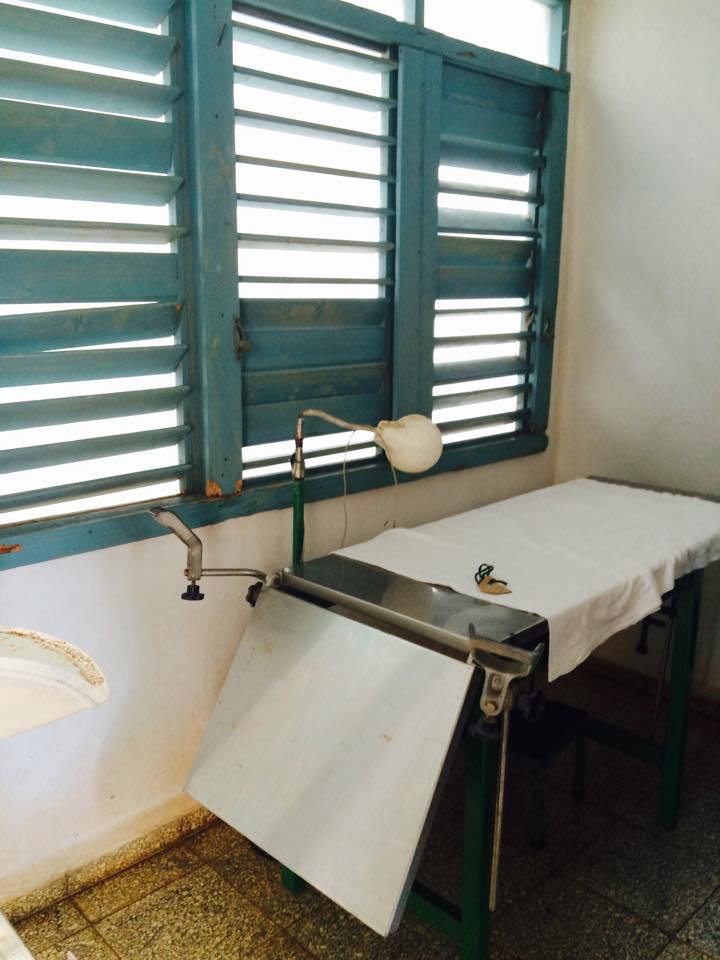 We were taught that after graduating, Cuban young professionals must do two years of service in whichever location most needs their skills before their qualifications are recognised. You could be allowed to stay in your own province, or you could be sent to a community like this one, where skills are lacking.
Education is also free for the Cuban people. Interestingly, education opportunities in Cuba depend on the projected need for professional skills in the area. For example, if officials estimate that Holguin will need only 300 doctors in 5 years time, that's how many people are accepted into the course. Does anyone else think this is a brilliant idea?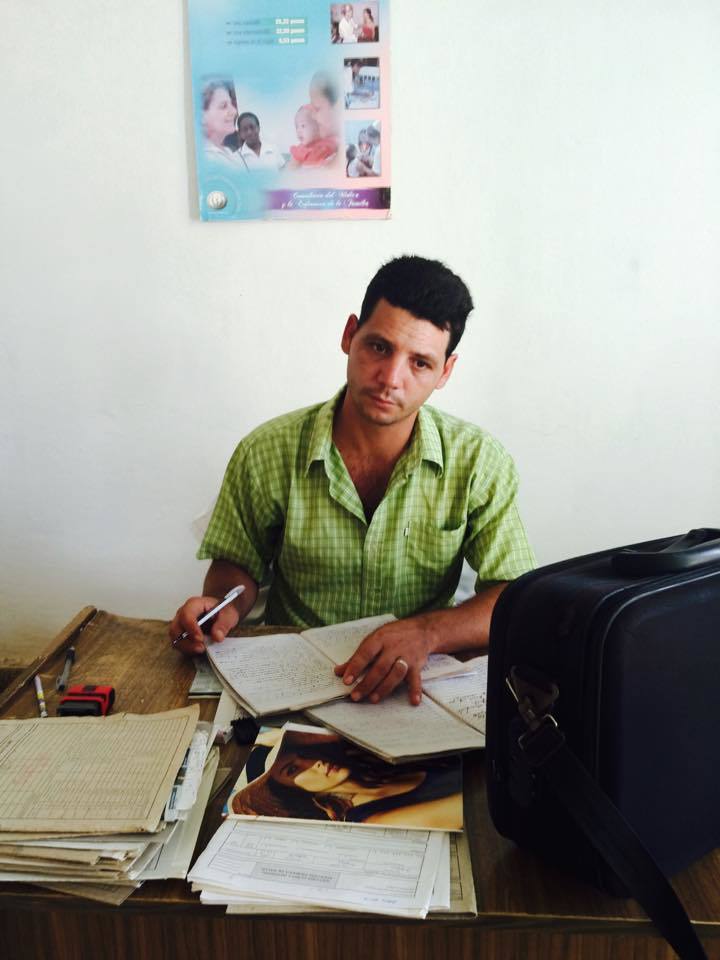 Education in Cuba
Our tour guide told us she used to be a teacher, but switched to the tourism industry because she only earned around 13 pounds per month in education. The local teacher ushered us into her home, where her young son sat watching tv. I felt like I was intruding, but the woman was happy to show us around and it meant she could earn some extra money from the tips we pressed into her hand as we left.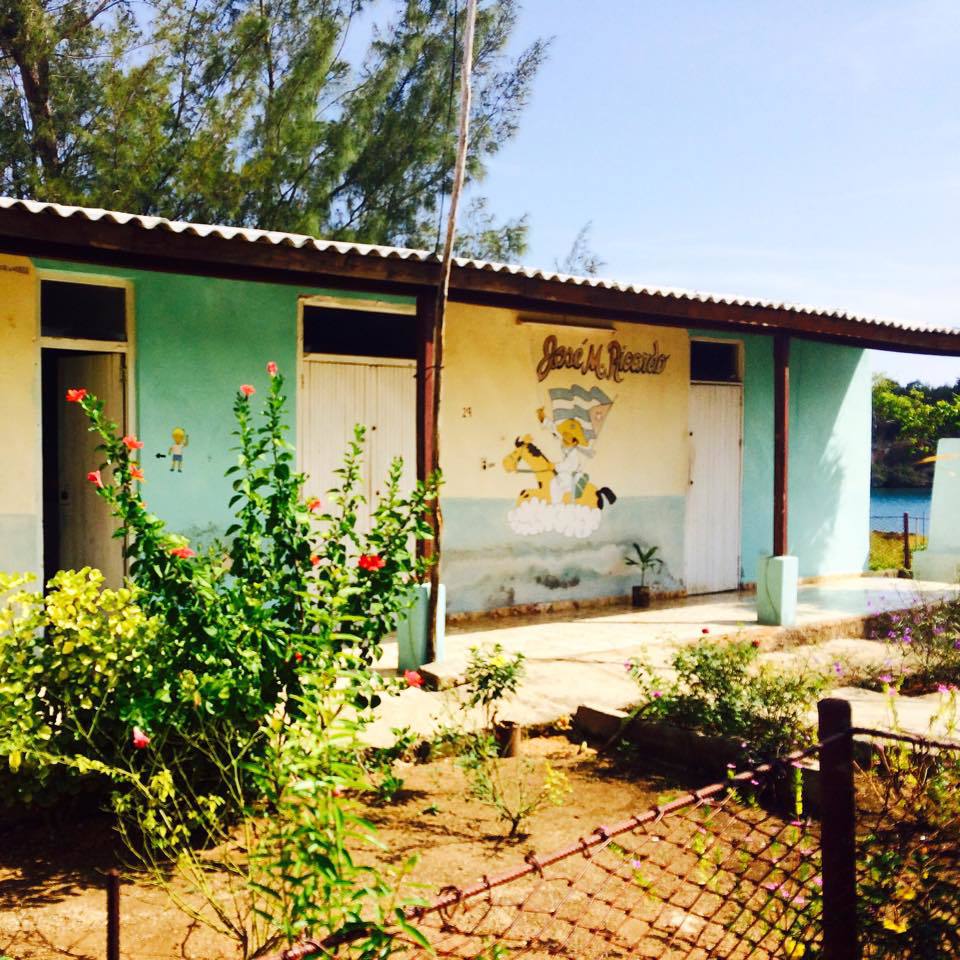 On the drive out to the village, we had seen clusters of school children walking home. Here, we got to see a typical small village school, though we did pass bigger ones later in the trip.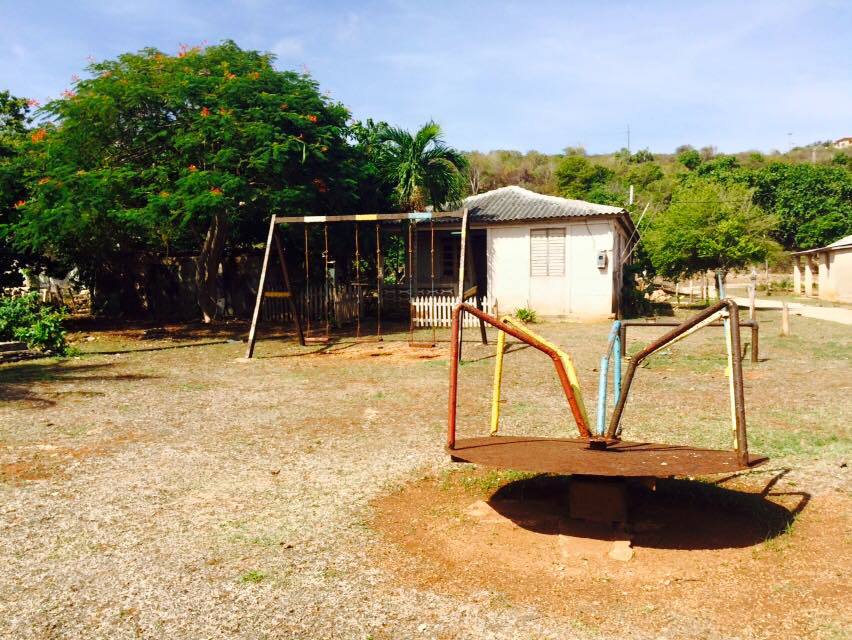 I didn't manage to get to Havana while I was on holiday in Cuba because of a real lack of research on my own part – the Pope was visiting at the same time so it was a nightmare to get around! However, I'm glad I paid a visit to Boca De Sama because I got an insight into rural life in Cuba that I definitely wouldn't have experienced at my hotel in Holguin.
I've got a full guide on things to see and do in Holguin, which is where Boca De Sama is located, coming soon! Did you know all this stuff about Cuba's rationing system, and have you visited Cuba yet? Be quick because the country is about to change! Let me know if Cuba is on your radar in the comments.
Don't forget to share this post if you learned something and like my Facebook page and follow me on Twitter, Instagram and Pinterest. Thanks for reading.