This past weekend, I was invited to review Roomzzz, an aparthotel in Newcastle City Centre. Having just landed back in England from Amsterdam, I whisked Tom away (insofar as you can 'whisk' someone from Sunderland to Newcastle), for a long overdue date night in The Toon. We had such a lovely time! Here's our full Roomzzz Newcastle review – I'd be interested to hear whether you'd consider staying here after reading this.
Our review of Roomzzz Aparthotel in Newcastle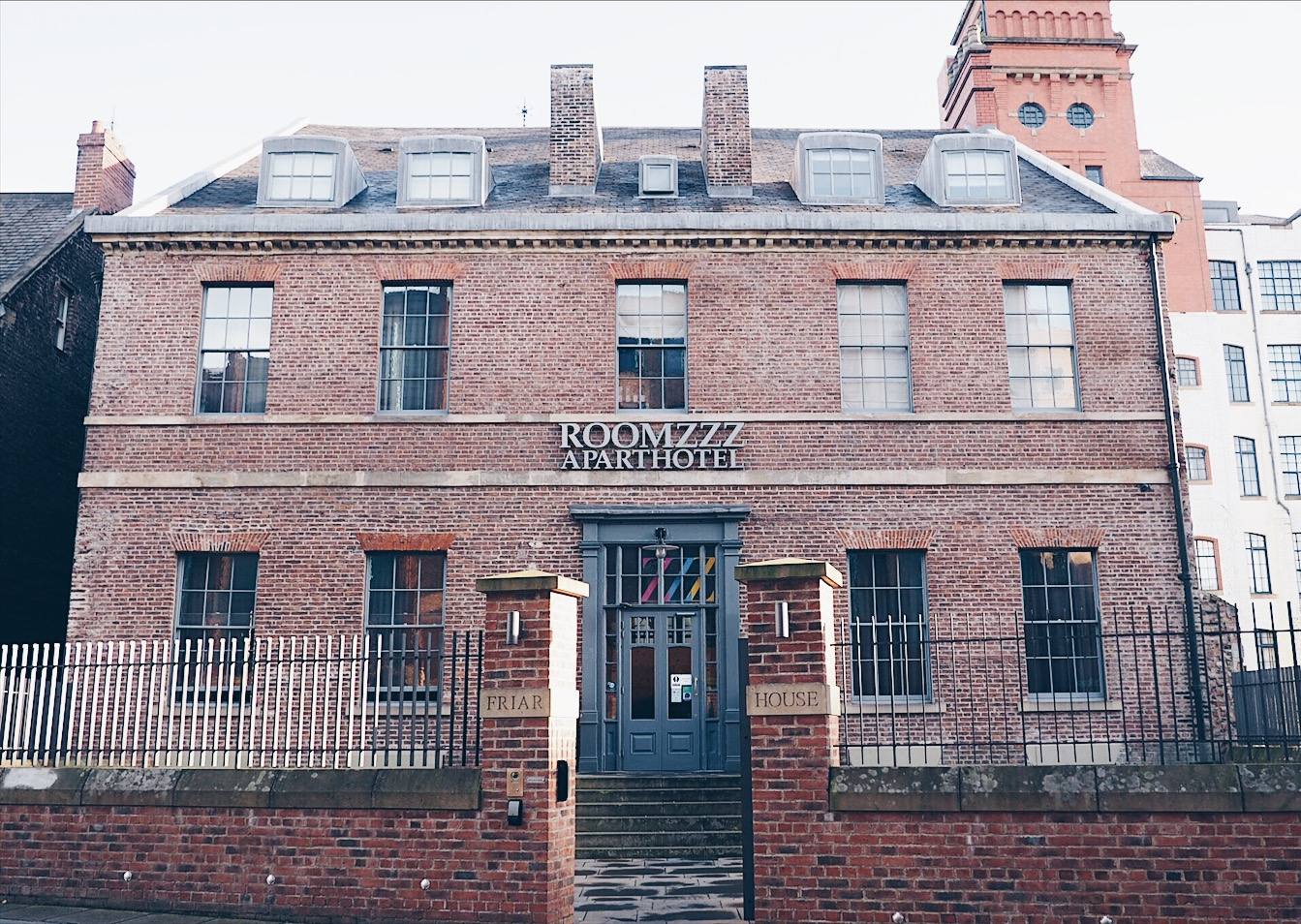 Ideally located between Newcastle Central Station and the Quayside, Roomzzz is a perfect base for anyone planning a night out in Newcastle. The large apart-room suites are spacious enough for a killer pre-drink session before you hit the Toon, and there's enough mirror space for a whole squad of ladies to get dolled up at once without bashing elbows. As much as we loved our romantic little night away, I do think that Roomzzz is best suited to families or groups going out on the lash in town. Tom and I, on the other hand, cut our night out short to come back and fall into that great big bed!
Getting old, me? Nah…
A tour of Roomzzz Newcastle's Liberty Suite
After a friendly welcome from Nathan at reception, who was full of recommendations on decent places to eat nearby, we checked in to our suite.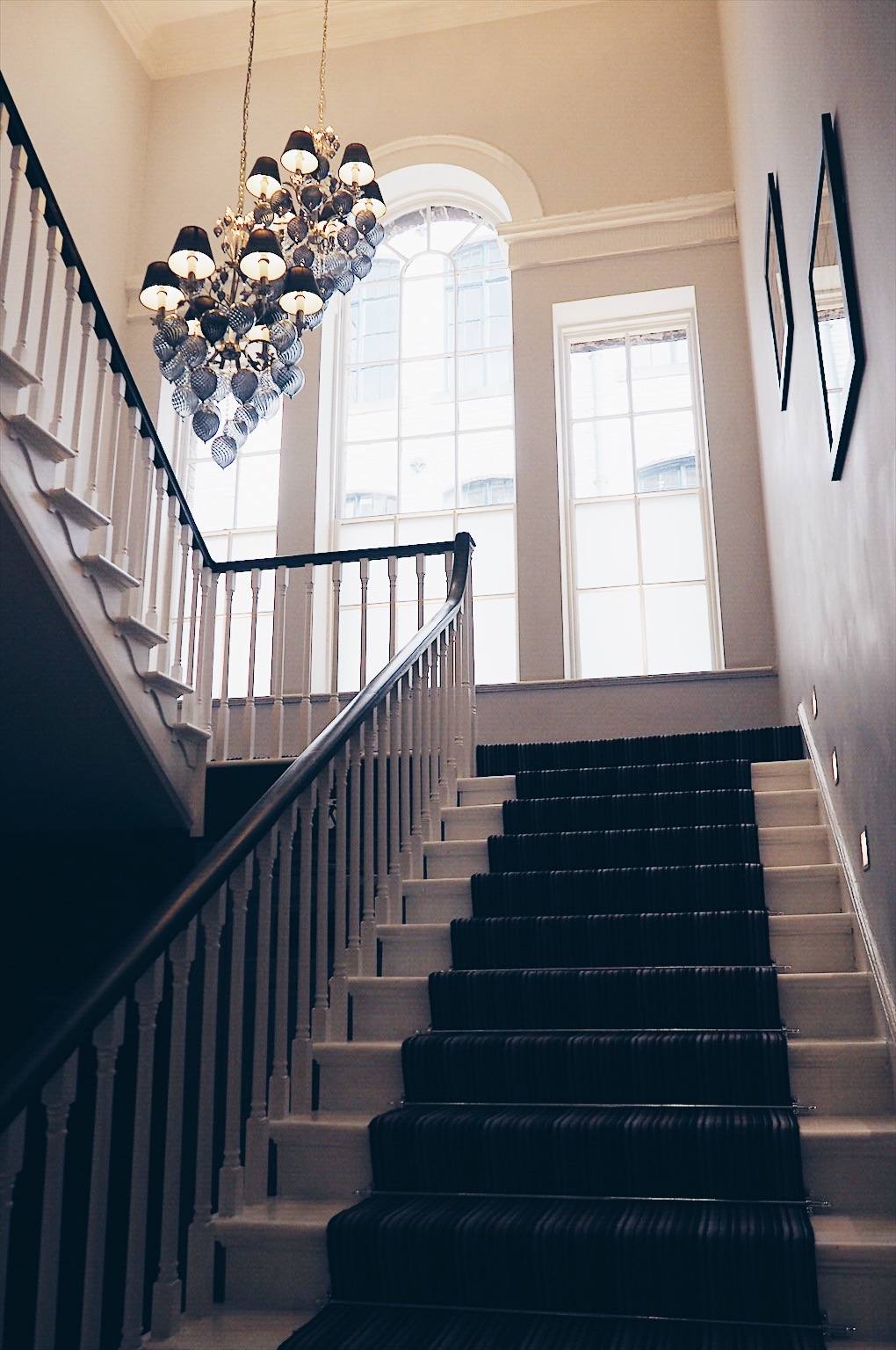 We were staying in the 'Liberty Suite' at Roomzzz Newcastle, one of 14 boutique apartments in the building on Clavering Place.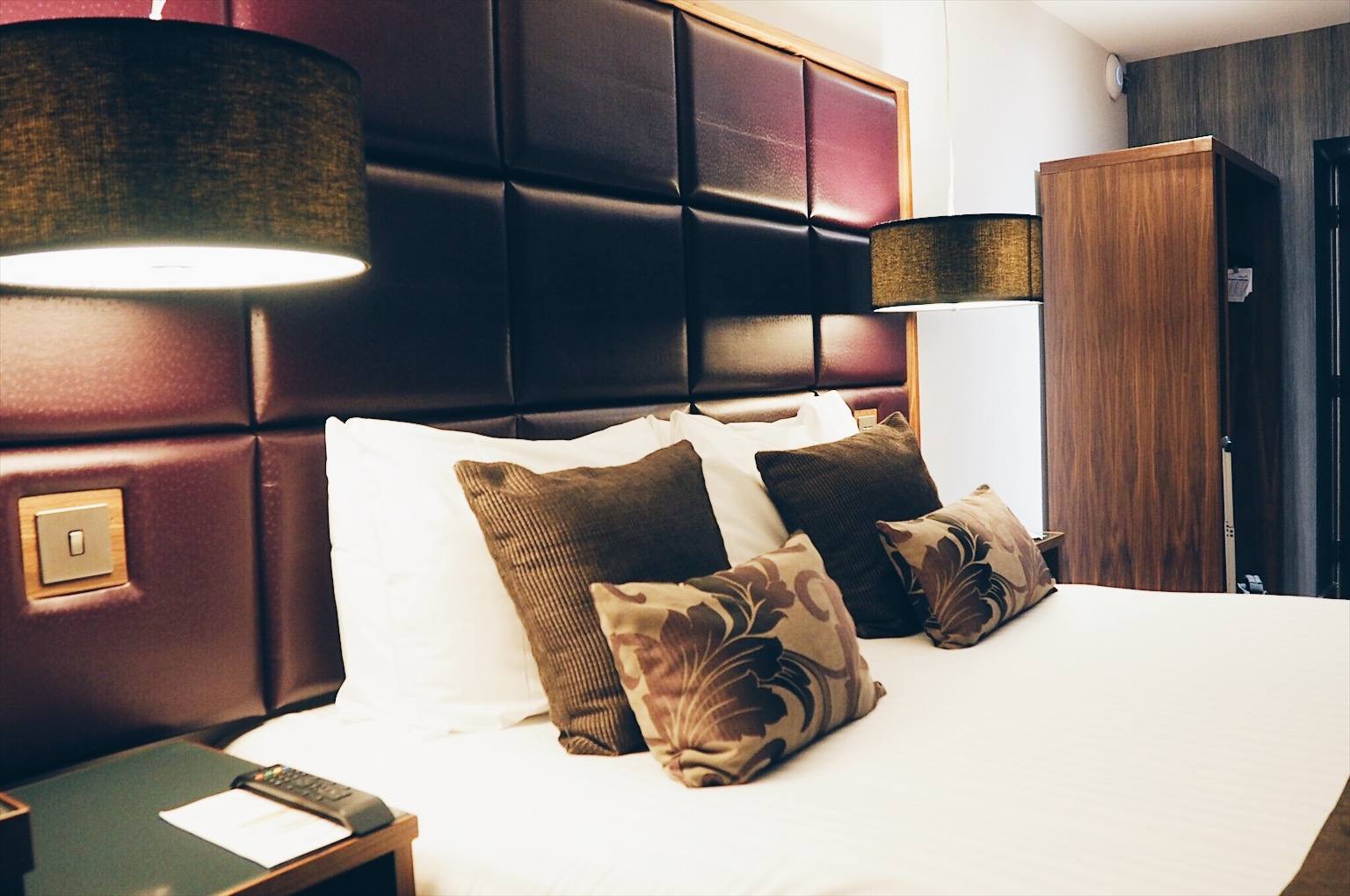 As you enter the suite you find yourself in a small lobby, which leads on to a slick bathroom with a rain shower (!) and White Company toiletries. I LOVE when hotels use that brand!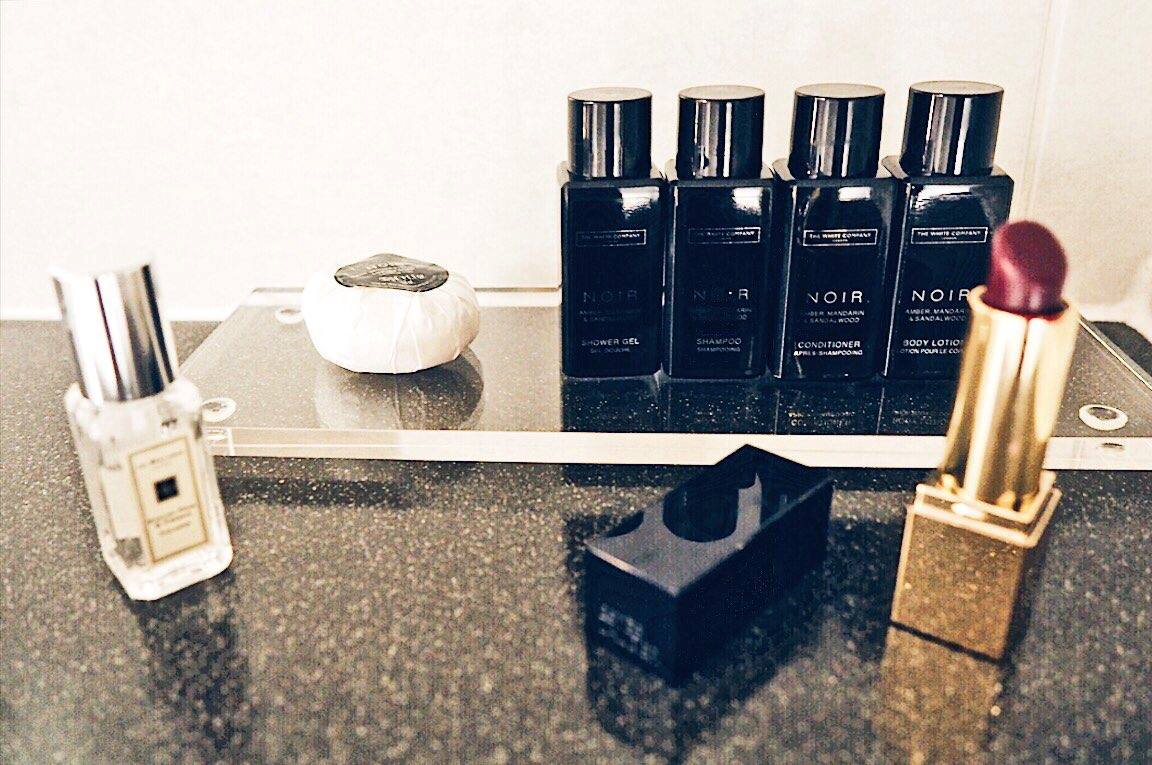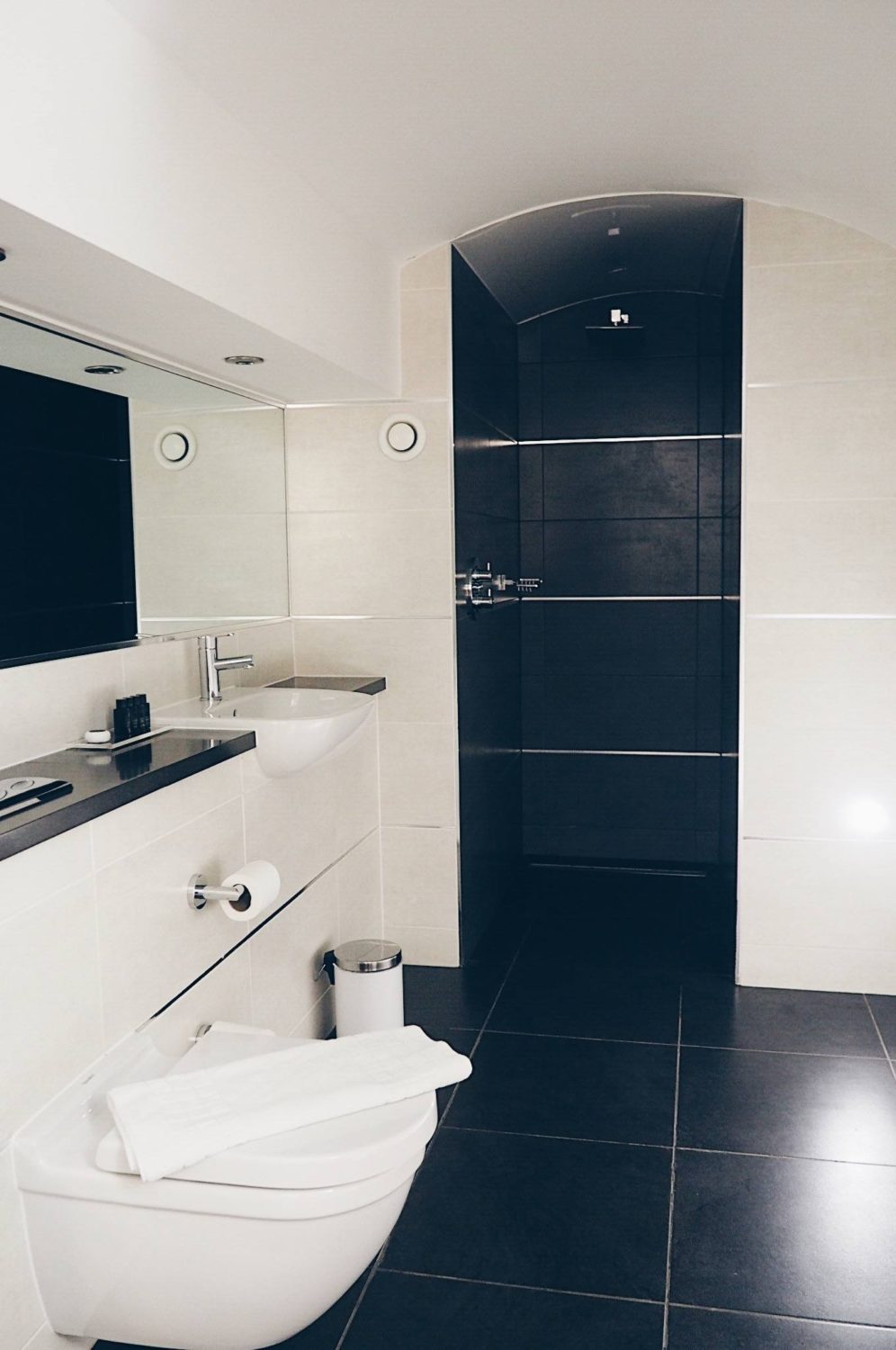 The bedroom is set apart from the rest of the suite, with a deluxe double bed which gave us both a fabulous night's sleep.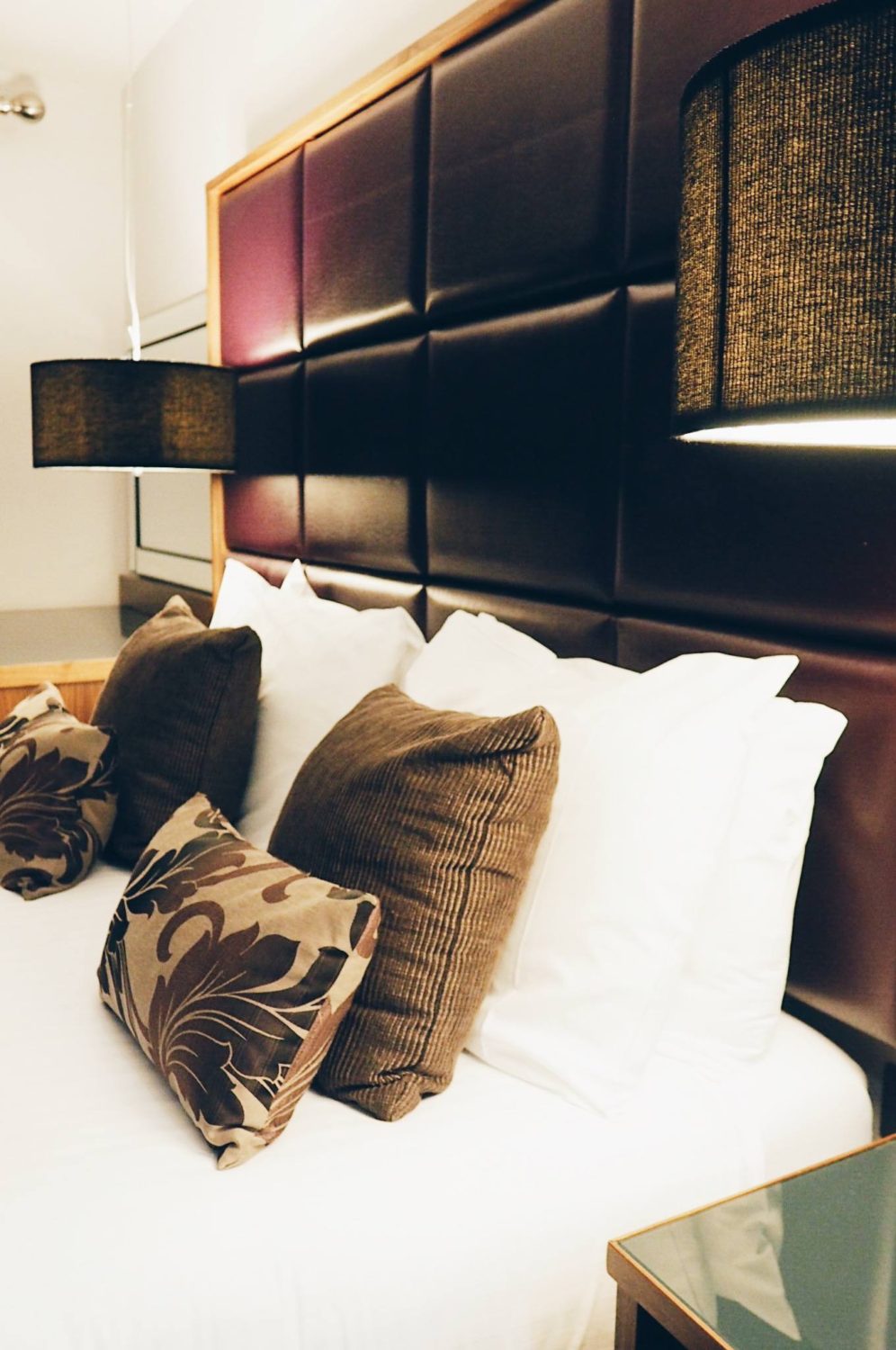 The interior decor is all dark purple, greys and browns, which gives the plush furniture an even more luxurious feel.
In the living area, there's plenty of space – a dining area, fully-equipped kitchen with a dishwasher and an island that's made for pre-drinks, and a cosy sitting area with a chic grey sofa and purple armchairs.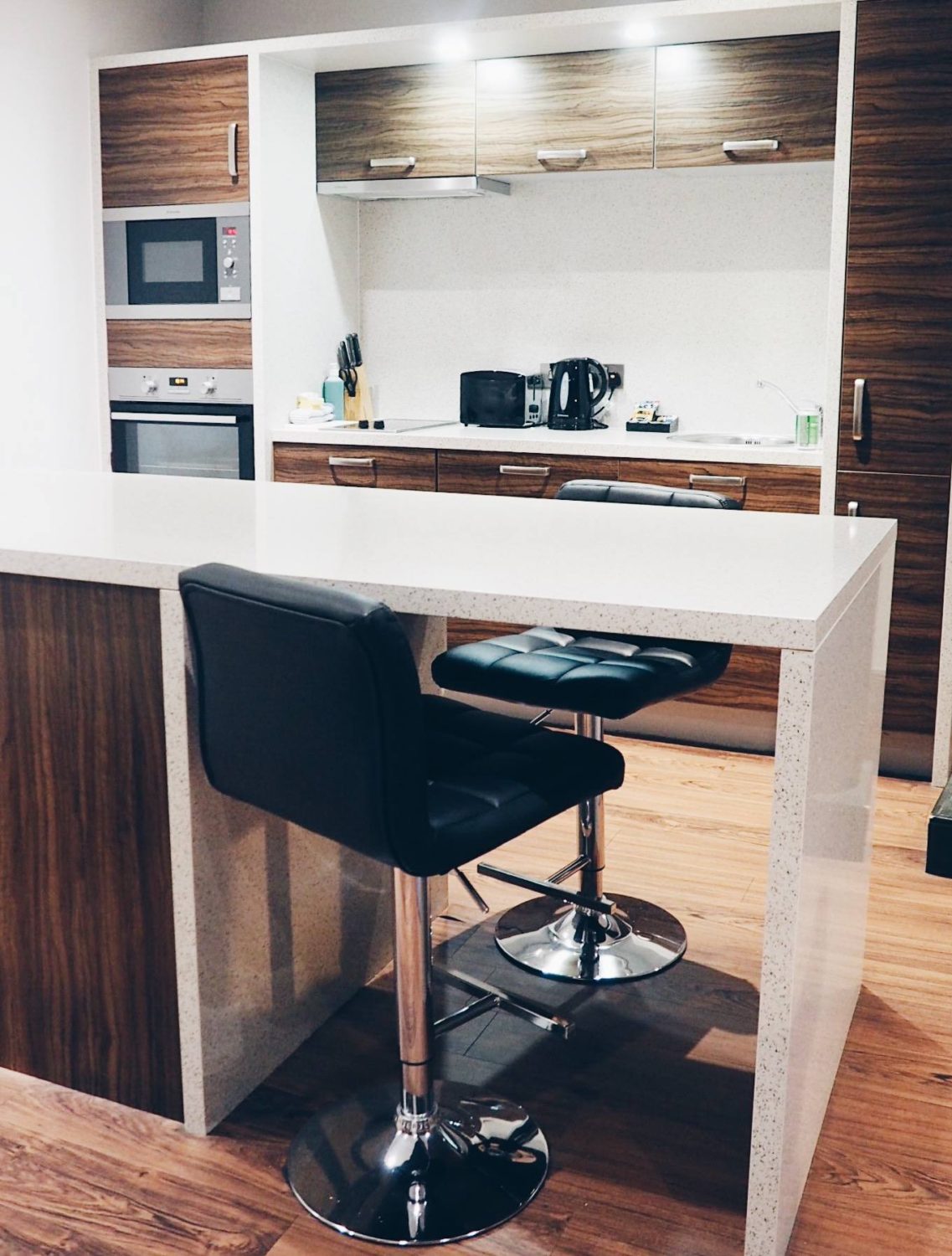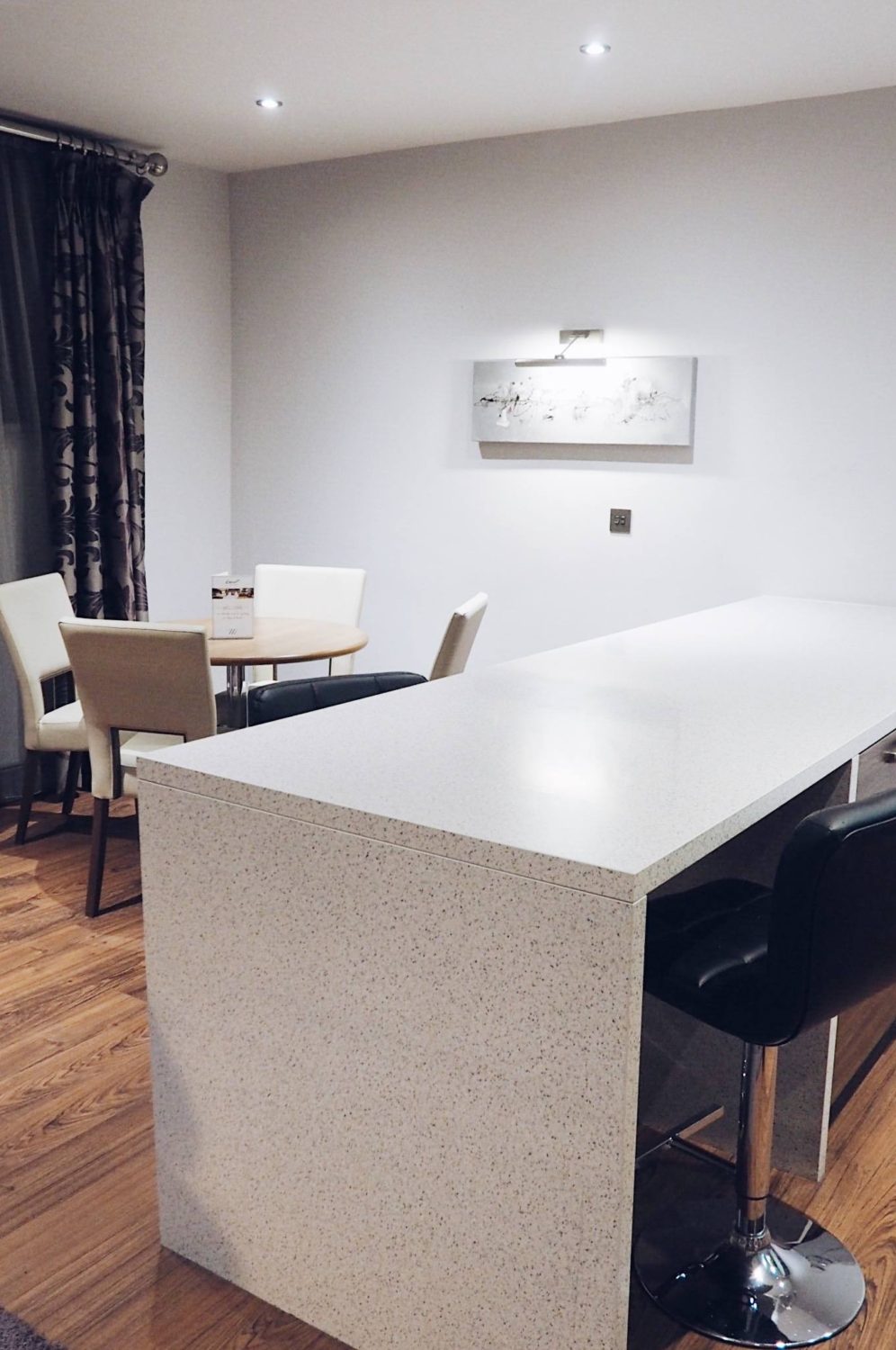 There's also an old agar cooker, which I didn't try to cook anything on!
Roomzzz' Grab n' Go breakfast
Breakfast at Roomzzz is a complimentary 'grab n' go' affair. From 6.30am, there's a breakfast buffet laid out in the lobby and guests can just grab a brown paper bag and fill it with freshly baked pastries, fruit juice and fruit.
We brought ours back to the room for a leisurely breakfast in bed with the papers and the TV. It was a lovely way to wake up on a Saturday morning! We may have left a few crumbs in the bed…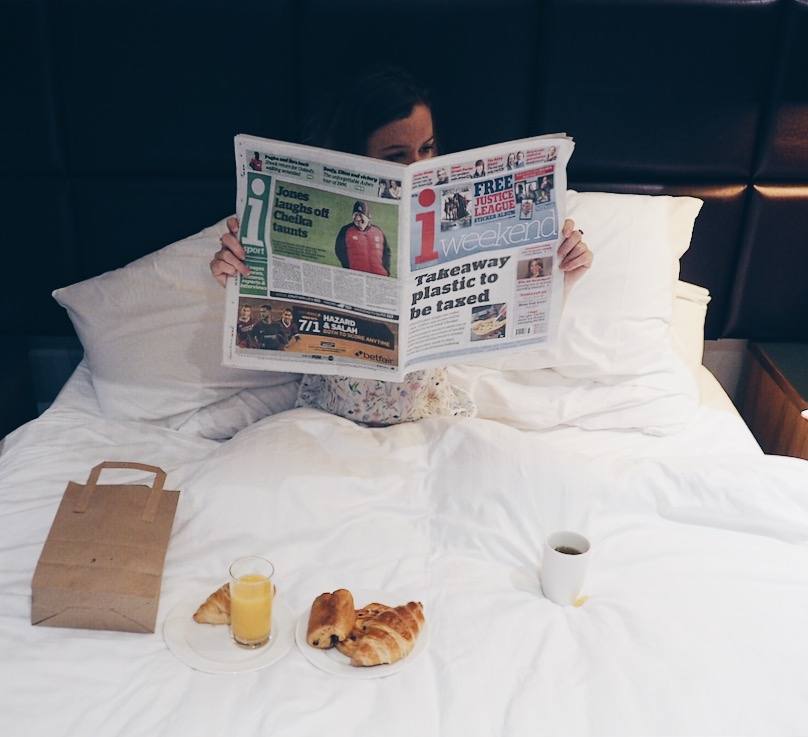 When it was time to check out, I grabbed a latte from the coffee machine in the Roomzzz lobby, which is free 24 hours a day.
Our only criticism of Roomzzz Newcastle was that there's no on-site parking, but Nathan at reception showed us where we could park near to the hotel for cheap. We thoroughly enjoyed our stay and I'd consider staying again, if we had a night out planned in Newcastle. I especially liked that we could either go out into Newcastle or cosy up in a home away from home – and that's the great thing about staying in aparthotels like Roomzzz.
Roomzzz has aparthotels in Newcastle, Leeds, Manchester, Nottingham and Chester. They're also going to be opening brand new Roomzzz in Manchester Corn Exchange and London Stratford in 2018.
If you stay with Roomzzz, don't forget to use #Roomzzz in your posts. You'll be entered into a monthly prize draw where you could win prizes like a free Roomzzz stay or a fancy meal for two people.
We were guests of Roomzzz Newcastle but all opinions are my own.
All images taken on my Olympus Pen E-PL7.