Six Restaurant, the BALTIC Centre for Contemporary Art's sixth floor eatery, is recognised across the North East for its sustainable local dishes and prime location. I was invited to sample the Lunch & Early Evening Menu at Six Restaurant, so Tom and I scheduled our next foodie date night with glee. Any excuse to put a nice dress on and fill my belly! One night last week, we made our way over to the rooftop eatery on the Tyne.
Six has a predominantly Excellent rating on TripAdvisor, so I've been keen to eat there since I moved to the North East – and it totally lived up to my expectations. Apologies for any hunger pangs this post may induce!
BALTIC's Six Restaurant review
The restaurant's interior embraces its location, with floor-to-ceiling windows lining both sides of the room and flooding the space with light. The view across the Tyne to Newcastle is spectacular, especially as the sun goes down.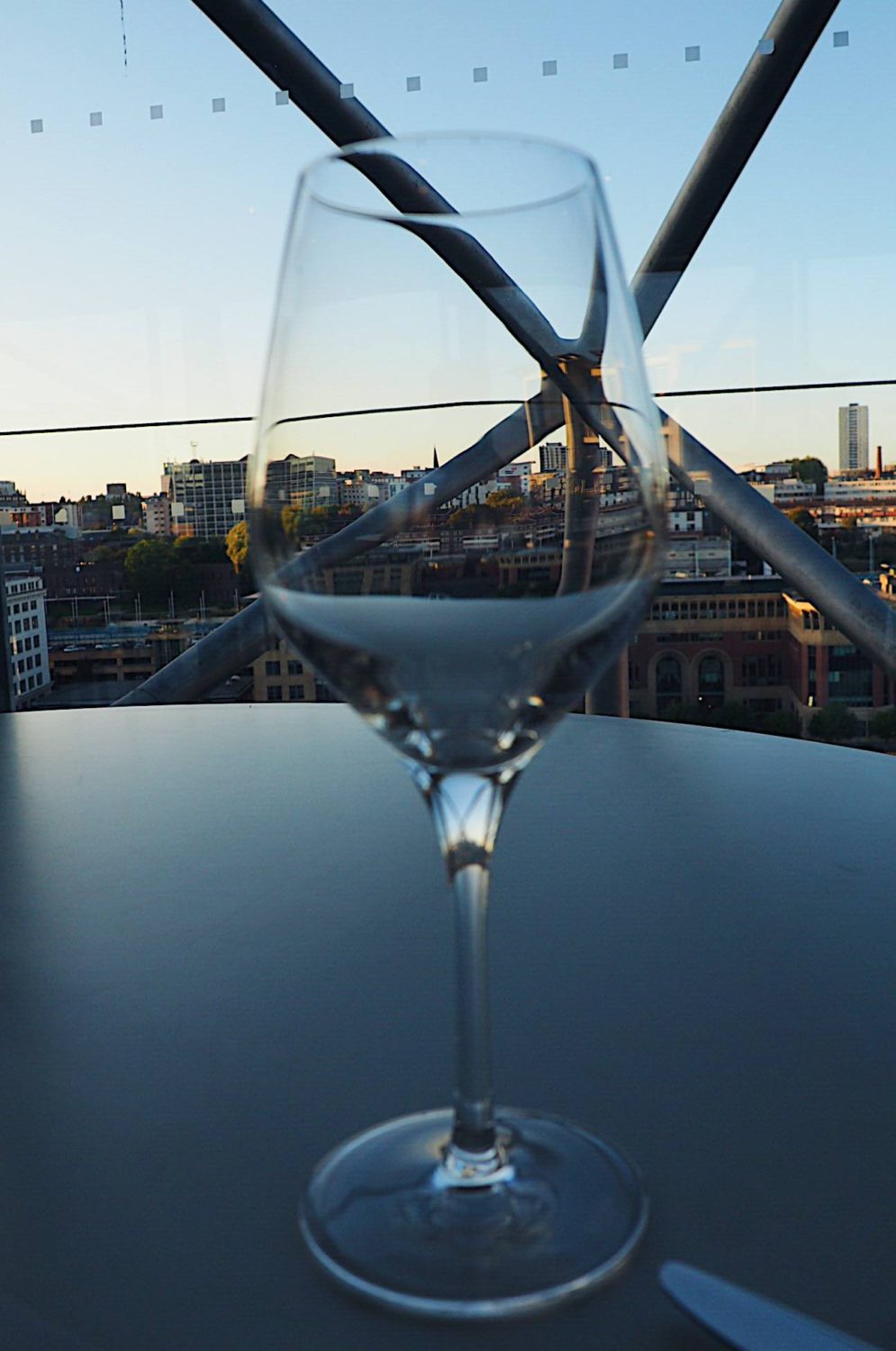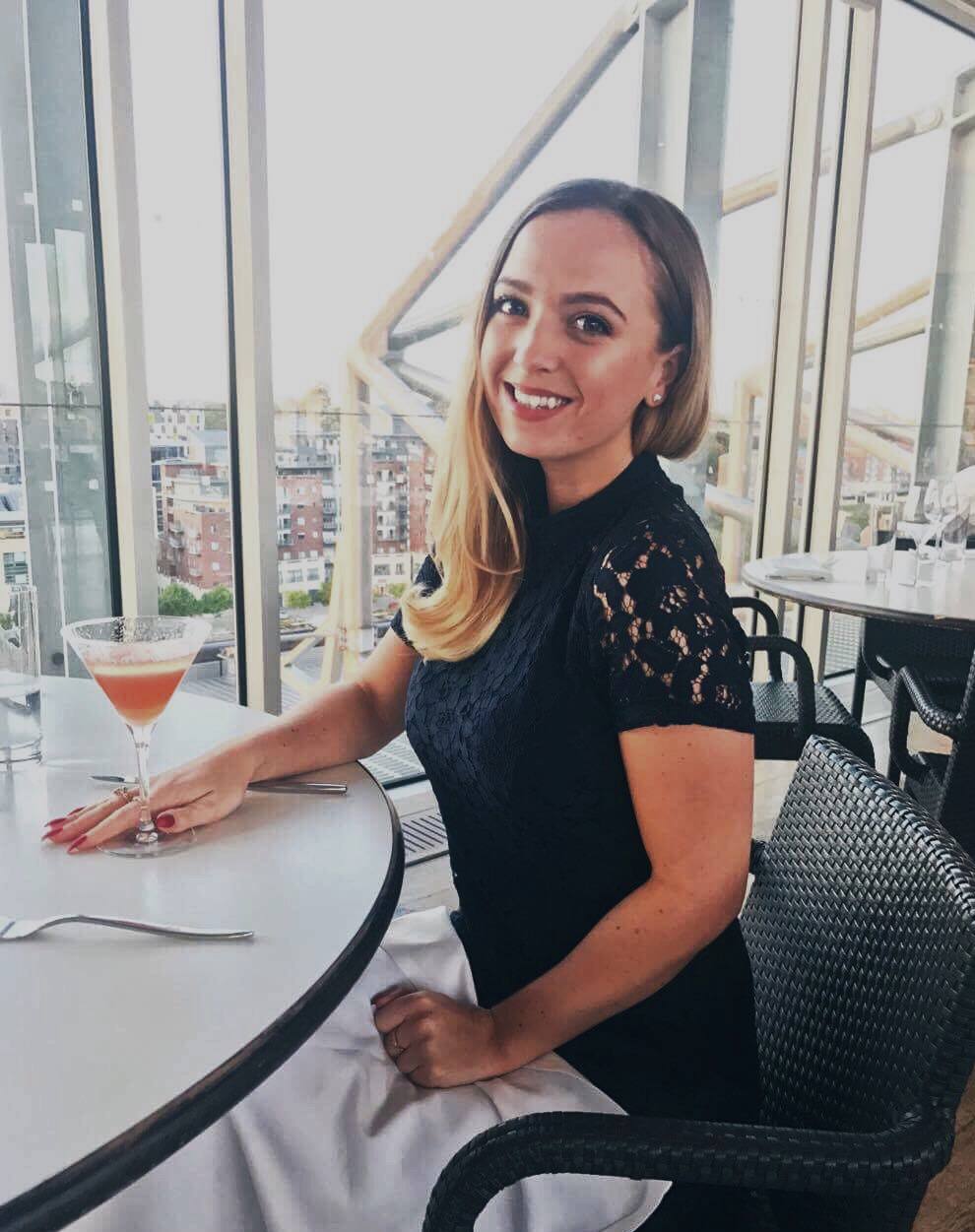 Lace dress – similar here reduced to £35.00
There's a subtle outdoor theme that gives Six a rooftop-garden vibe, with all the perks of four cosy walls – I certainly wasn't left shivering in my seat. The furniture wouldn't be out of place in an outdoor setting, but somehow it manages not to cheapen the experience.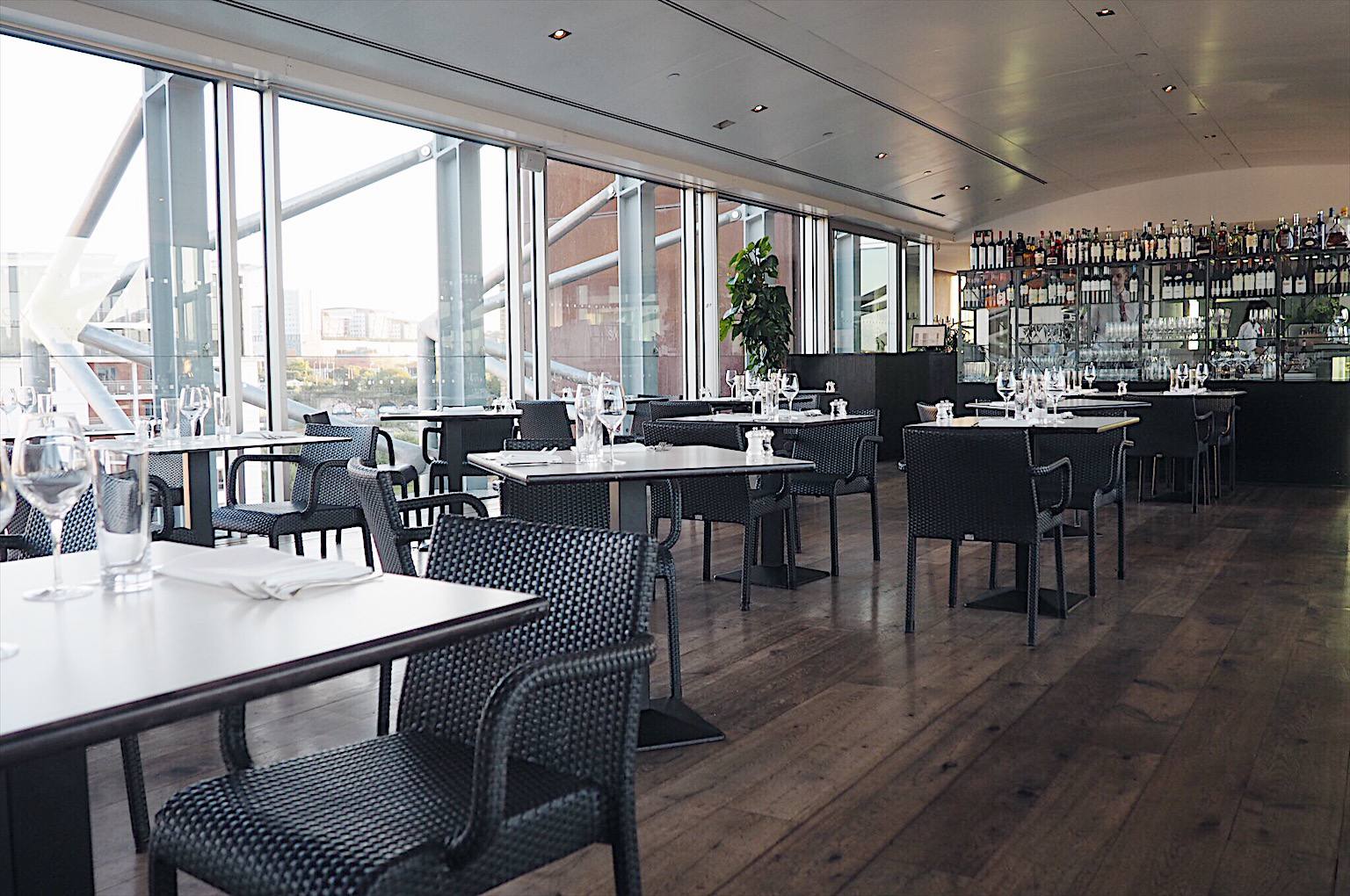 Our lovely waitress, Jenny, took our drinks orders. At first I was swaying towards the aptly named You Me @ Six, a cocktail made with Tanqueray's Premium Gin no 10, Aperol Bitters, lemon juice and sugar, but then I spotted the Fallen Angel. This was a mouthwatering concoction of Cariel Vodka, strawberries, Licor 43 and prosecco.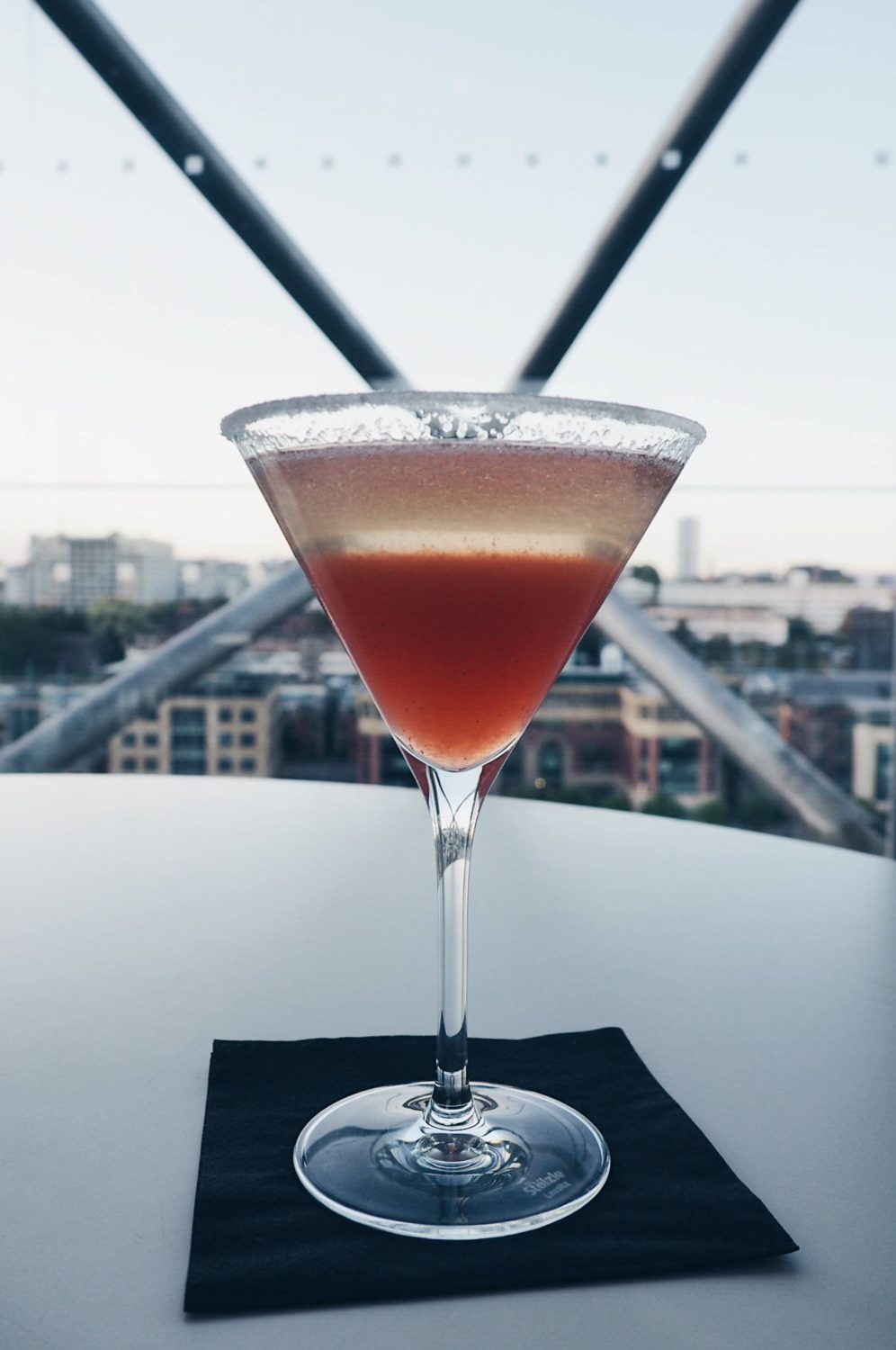 Oh man, I savoured every sip! It was the best cocktail I'd had in a while – and I know my cocktails.
On to the food…
To begin, Tom ordered the Italian burrata with marinated tomatoes and gremolata.
I had the smoked duck ham and chestnut mushroom salad, with a truffle butter sauce. I love mushrooms and these main ingredients were a combination I'd only experienced drenched in Chinese spices before, so this dish was a pleasant change.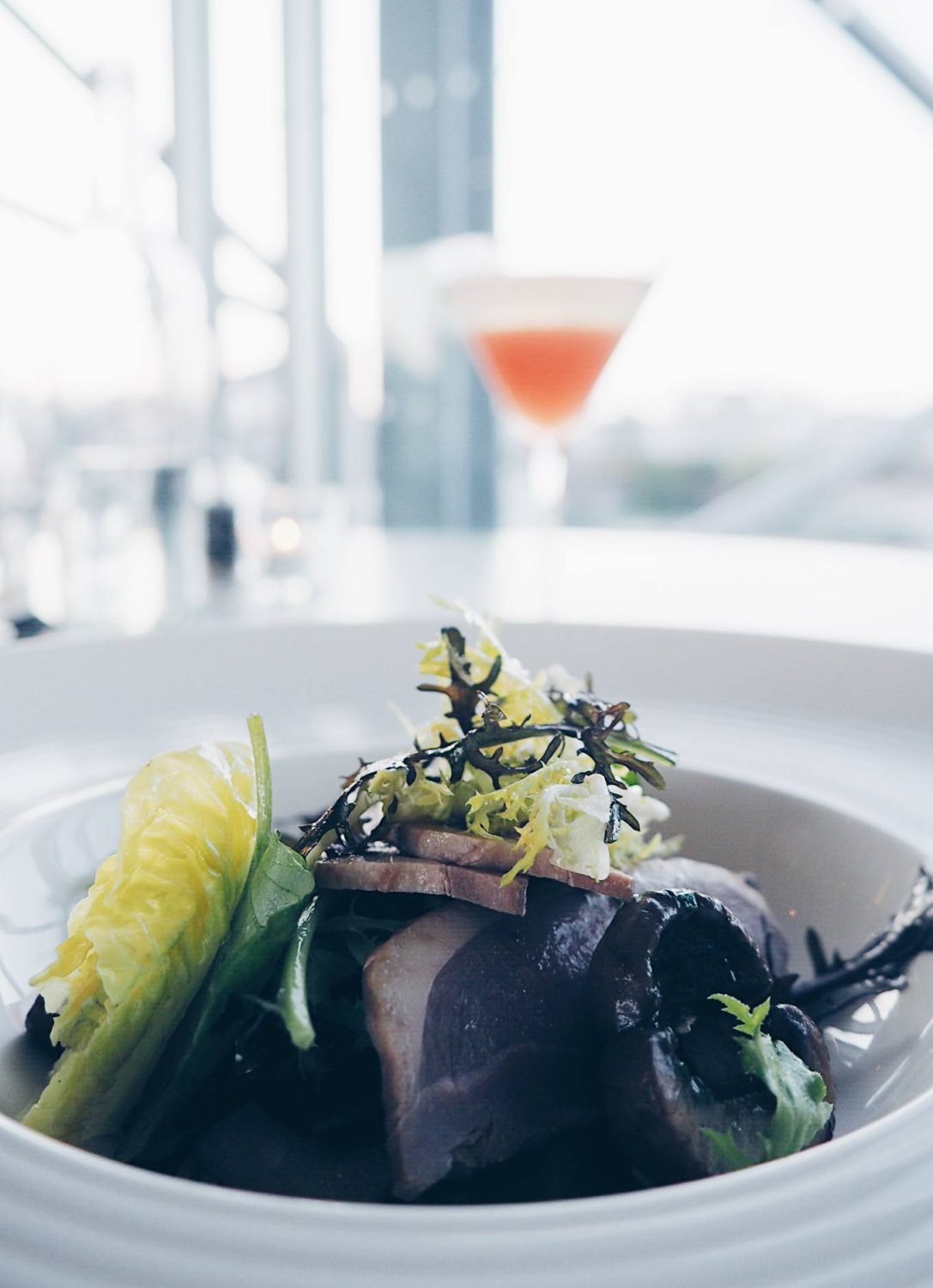 There was a suitably relaxed lull between courses that allowed us ample time to take in the views. Streaks of pink appeared in the sky over Newcastle and the cityscape before us took on ochre hues before settling into a midnight blue.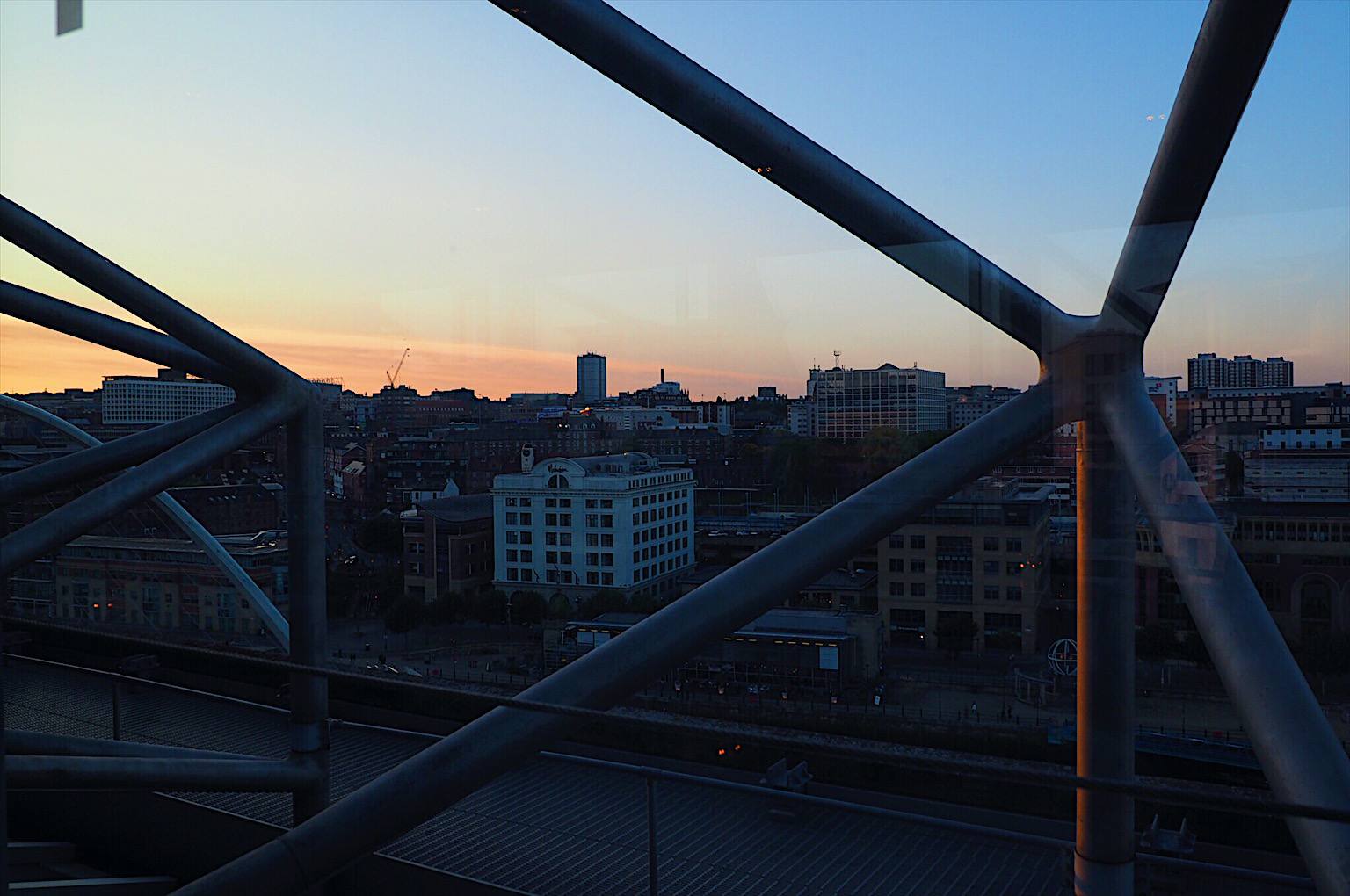 I loved that the menu at Six Restaurant caters to the North East's love of pies. I just had to go for the red wine braised blade and kidney pie, which was served with pomp purée and a glazed carrot.
Beautifully presented with plenty of meat and excellent pastry, the pie gets 10 out of 10 from me. Even the posh mash and the carrot were heavenly.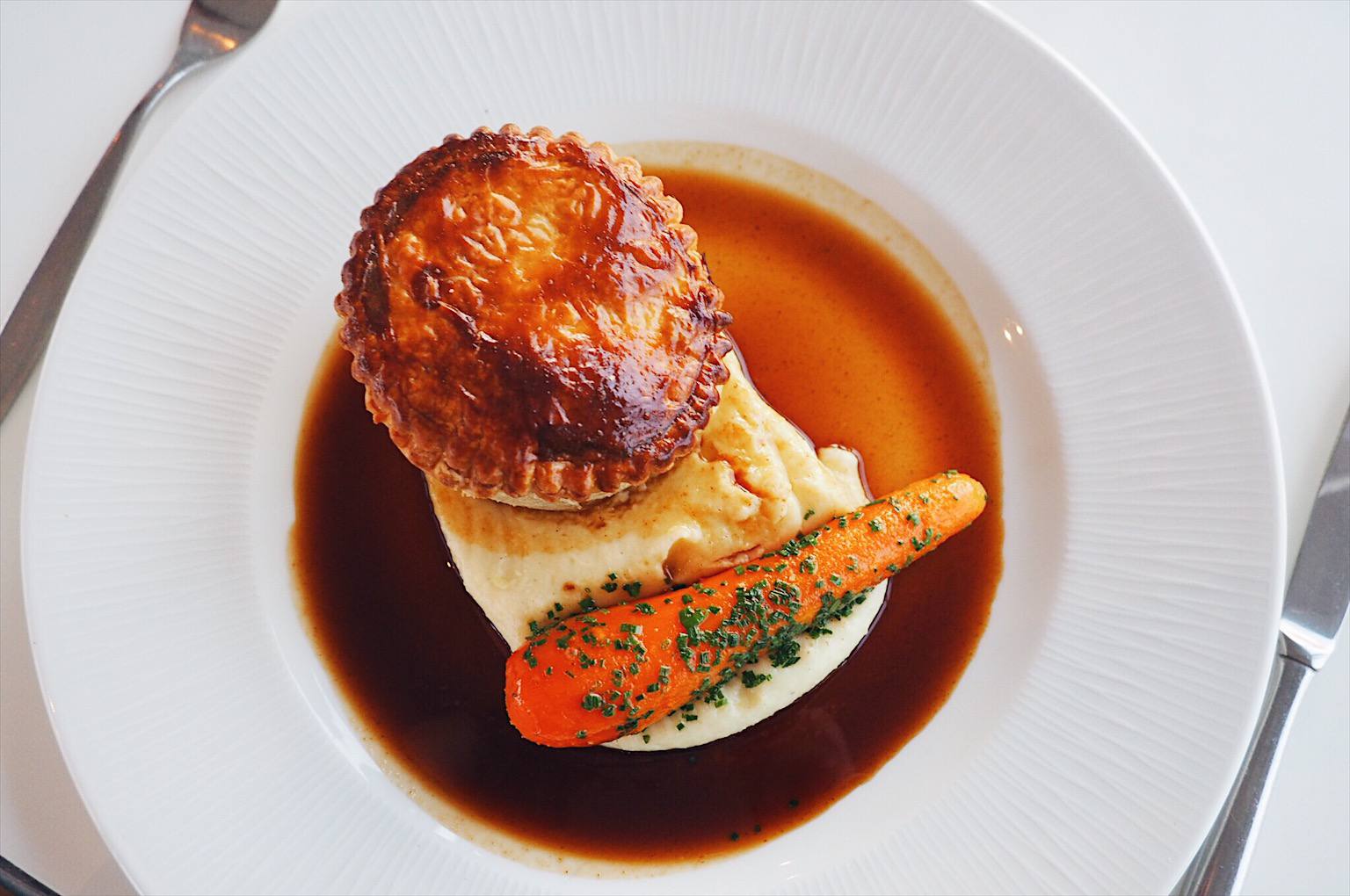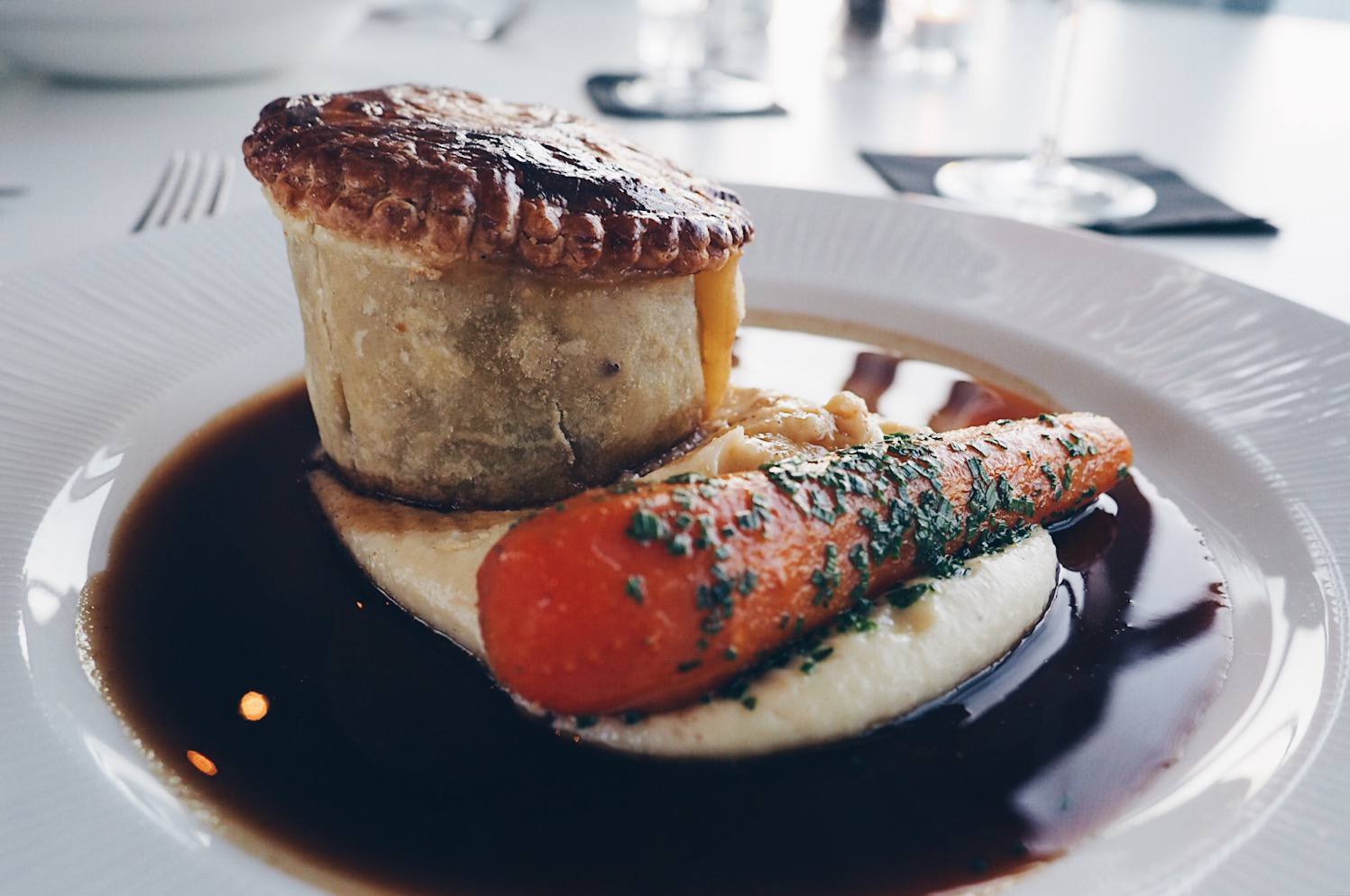 The hopelessly fussy Tom went for the roast salmon with butter bean and basil ragout. He's only just discovered a love for salmon (prompted quite firmly by me), and he gobbled it up. I didn't even know he liked butter beans!
I had a little forkful and must admit that the flavours were perfectly balanced and the fish was cooked to perfection.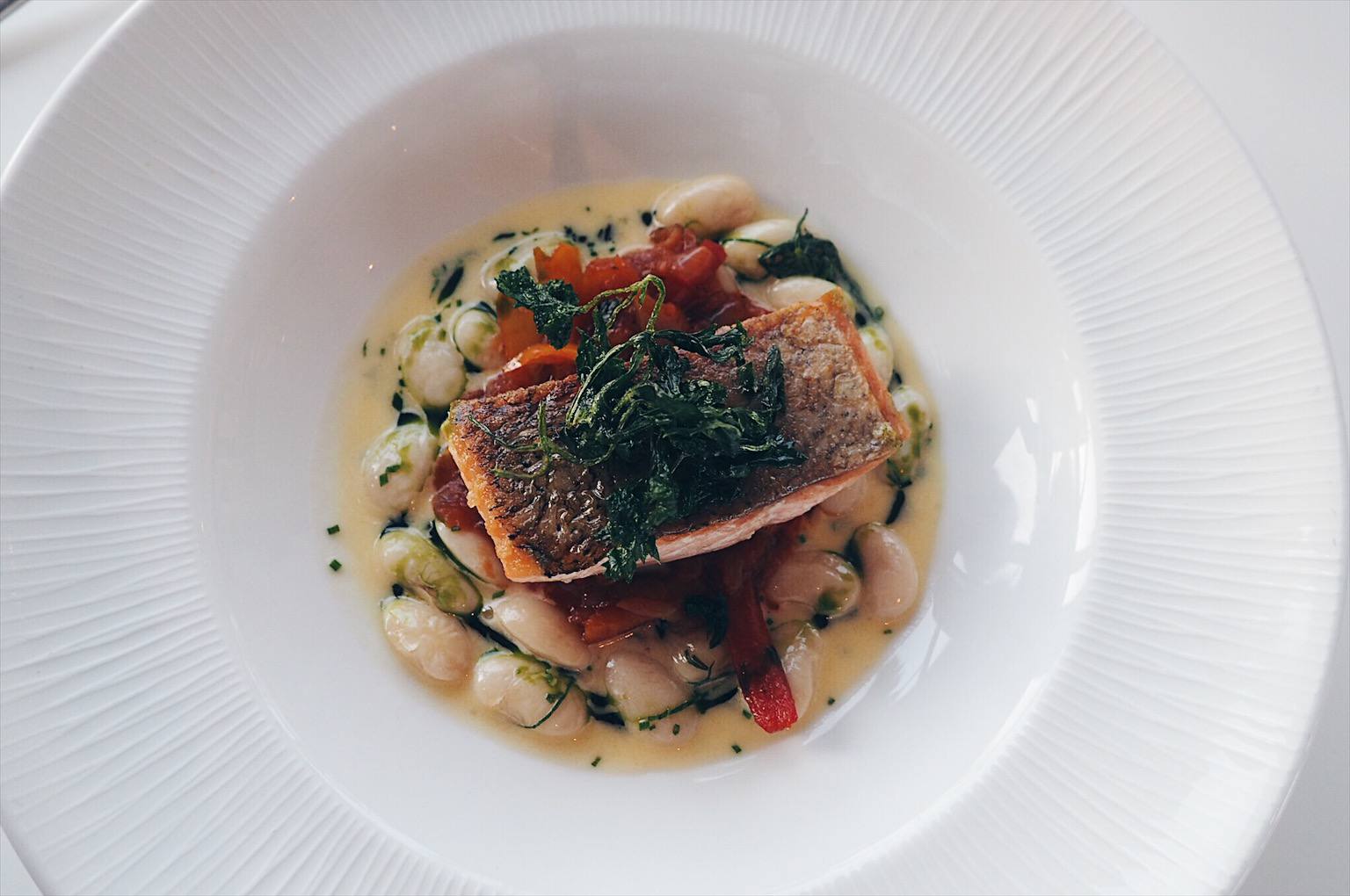 We were a little disappointed in the fries that we'd ordered on the side. I hate to say it, but they looked and tasted a lot like they came from a freezer bag.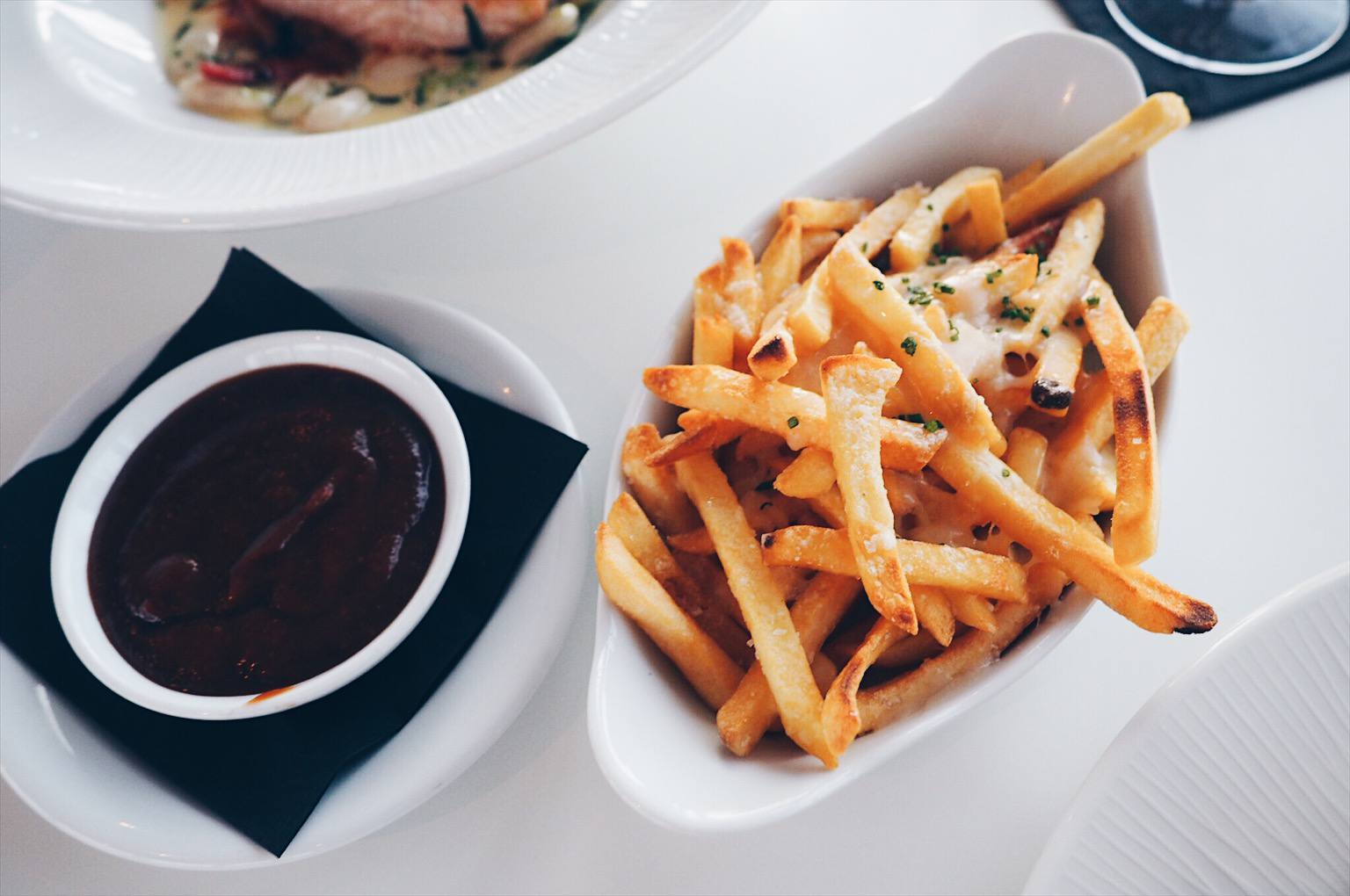 Unsure what it was, we chose the chocolate savarin with blackberry and passionfruit sorbet from the dessert selection.
'Savarin' turned out to be a wonderfully rich, intense chocolate fondant, served with a zesty sorbet that freshened the whole plate up. The berries were bursting with flavour and the miniature meringues gave the sorbet a pleasing crunchy element. You know how chocolate and fruit shouldn't really go together, but somehow they combine to create something magical? That's what was happening here.
We also ordered the bramley apple and victoria plum crumble with vanilla ice cream. This comforting classic had the slightest hint of spice, and those delightfully contrasting textures that make crumble such a British favourite.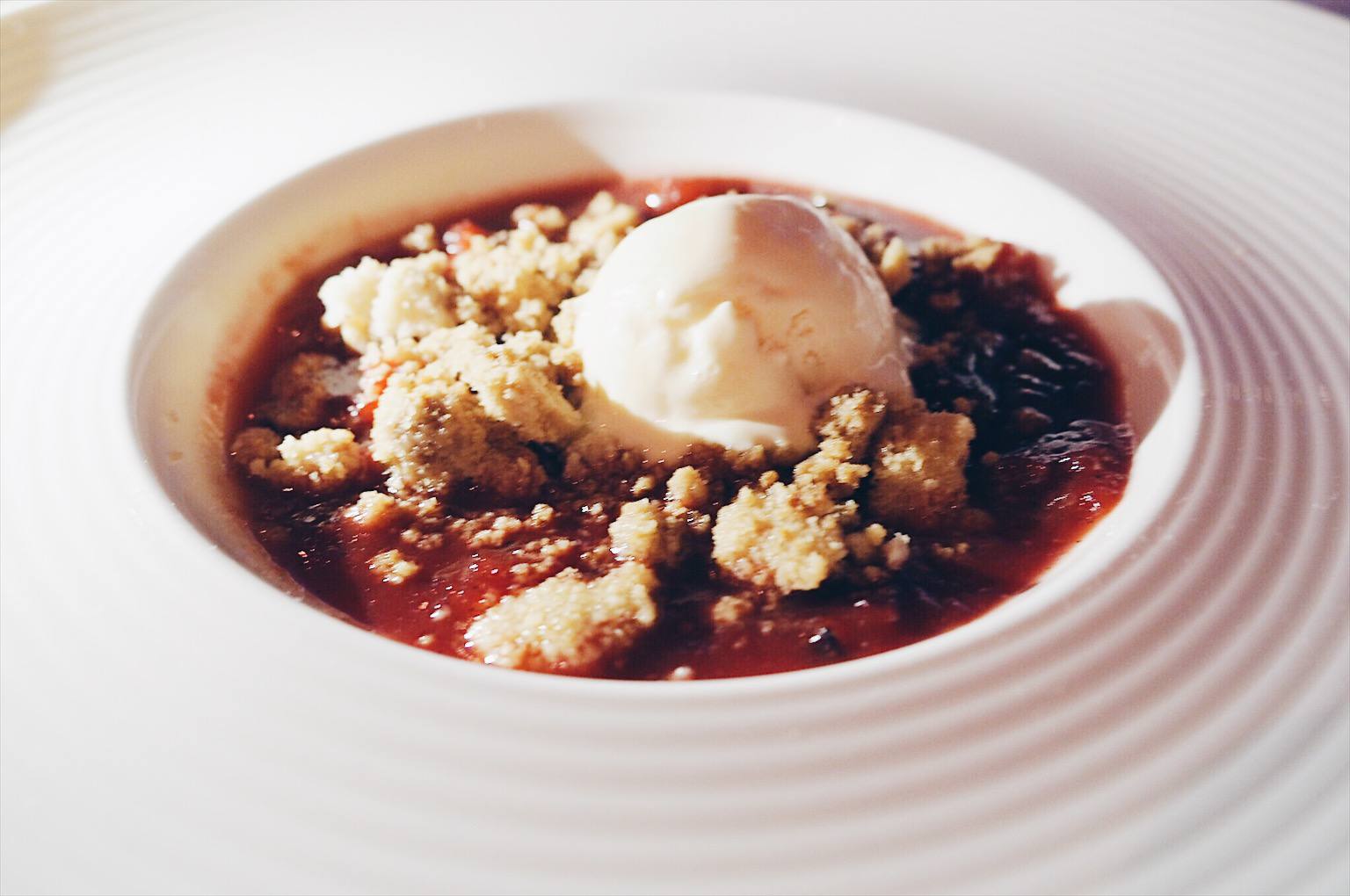 We had to swap plates a few times!
All in all, we were very impressed with our meal at Six. Fantastic views over the city, a laid-back vibe despite being in such a beautiful space, and food that was packed with flavour. While our first glance at the menu didn't blow our socks off, they were halfway across the Tyne by the time we'd finished our dinner!
About Six's Lunch & Early Evening Menu
Lunch 2 courses £19 | 3 Courses £22.50
Early Evening 2 courses £21 | 3 Courses £24.50
Available:
Lunch: Tuesday – Saturday: 12:00 – 14:00
Early Evening: Tuesday – Saturday: 17:30 – 18:45
We were guest of Six but views are my own. All photographs were taken on my Olympus Pen E-PL7.