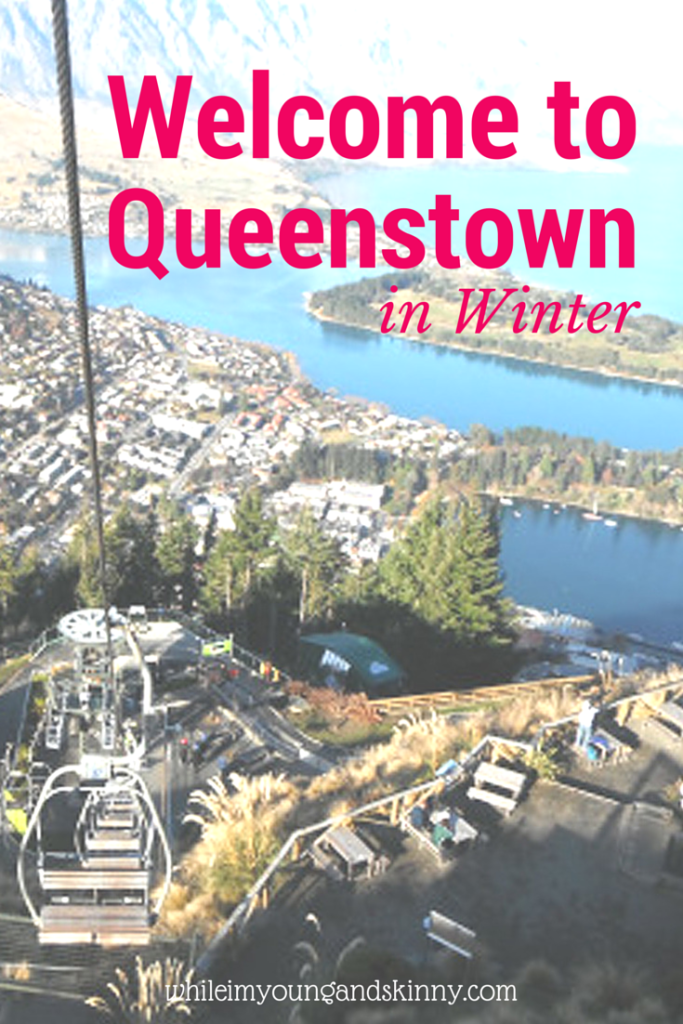 Every New Zealand road trip has to include the adrenalin capital, Queenstown
We'd been bussing around New Zealand's south island for a week or so when we wove around the mountains and arrived in Queenstown.
Our experience of New Zealand so far had centered around the great outdoors: clean living and exercise went hand in hand with the natural beauty that the South Island had to offer. While this simplistic lifestyle was the stuff of wholesome dreams, my travel pal and I were the kind of Edinburgh girls you're more likely to find rolling around a George Street club dance floor than popping out for a 6am hike up Arthur's Seat. Queenstown, therefore, was a welcome break from all that exhausting nature. As our bus veered around dark hills towards the backpackers' bars and ski shops, we could barely contain our excitement at being back in civilisation. We'd had enough pure air, and were craving alcohol. It was time to party.
Finding a hostel in Queenstown
We checked in to our 8 bed dorm at Base Hostel, and got to know our roommates. Coincidentally, there were two lovely girls from Edinburgh and a boy called Minge, which is also my unfortunate nickname! They were using the hostel as a base until they found jobs and homes, which is what a lot of people we met were doing, since it was the beginning of ski season. Despite the smell of mouldy socks accumulated from hundreds of dirty backpackers, I would recommend Base to anyone who is in Queenstown to party, but maybe not to those who plan to be up at the crack of dawn to go skiing.
Where to eat in Queenstown
We were ravenous after our hour and a half long journey, so our first port of call was the famous Fergberger on Shotover Street. Oh my God Fergberger. This permanently packed burger joint is a tourist attraction in itself, and sometimes even now when I'm starving and hungover I fantasise about it. The burgers are bigger than my (pea)head, and delicious. I chose the 'Sweet Bambi' burger, and it definitely lived up to the hype. I dare you to try to finish one. I certainly managed it…
I'm ashamed to say we didn't see much of Queenstown by day, as we spent most of the sunlit hours lying in our bunkbeds, dying of hangovers. One morning I woke up to C giggling. She had woken to find the American boy in the bunk below me standing next to our bunk staring at me as I snored my head off for a good five minutes, oblivious to the fact she could see him. Hostels are so funny.
Queenstown by Day
Lake Wakatipu is beautiful, and we ate hangover pies from Fergbaker (next door to Fergburger) at the lakeside one day, just taking in the view. It was low season when we were there, but the town was still crawling with ski enthusiasts chasing adrenaline rushes. The place really is an adrenaline junkie's paradise, with plenty of activities on offer from bungee jumping to paragliding. I was dying to ride the Shotover Jet but we had to prioritise our spending.
We did, however, ride the gondola up Bob's Peak, which offered an amazing view of Queenstown. The restaurant overlooking the town would be a perfect place for a proposal, and you can watch a nightly performance of the Kiwi Haka there. At the top we rode luges – a bit like go-karts, and I managed to crash mine. One of the attendants knew a boy I worked with in the Isle of Man, which was pretty cool. You can not escape the place.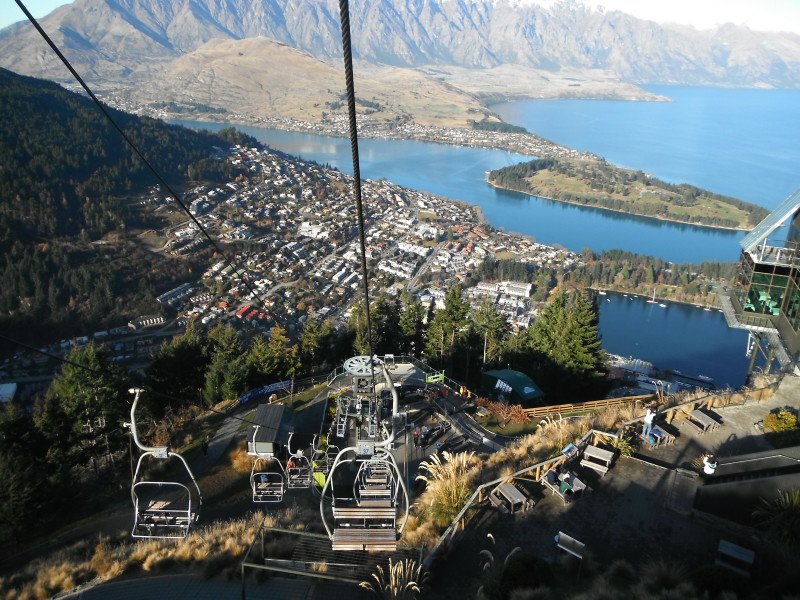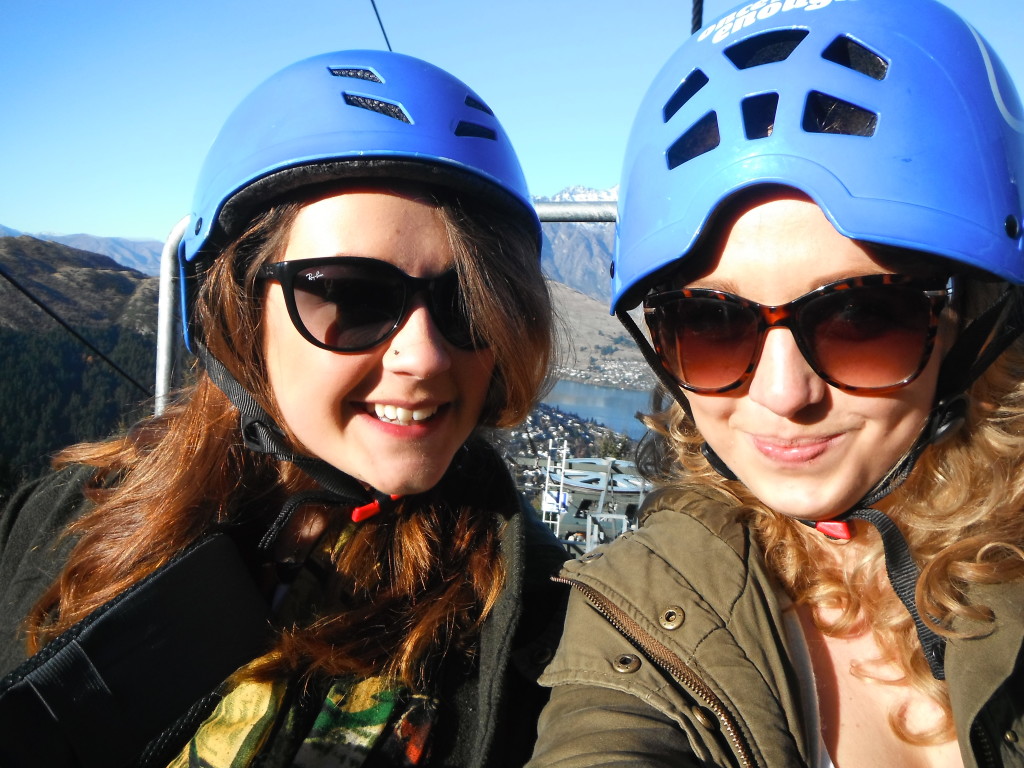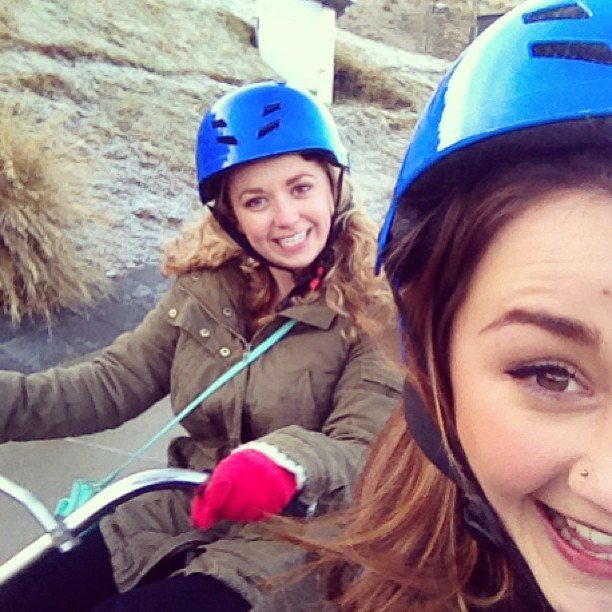 Excuse my weird face, you have no idea of the trouble we went to for this picture
After our luge fun I watched C do the Nevis Swing. I can not think of anything I would like to do less. The Nevis Swing the largest swing in the whole world!  After being lifted out above the launch deck, suspended 160 metres above the canyon floor, you're suddenly released and find yourself rushing towards the other side of the valley at 120kph while you try not to sh*t yourself. Once they string you out, you're suspended over the cliffs, and have to pull the rope to let yourself go. No thanks.
I have a great video of C swearing if anyone wants to see it. They played Cannonball by Damien Rice as they strapped her in. I was supposed to go zip lining but I was too hungover and it was raining but they wouldn't give me a refund so the company we booked it through made it up to us by planning our entire Whitsunday Islands and Fraser Island trip for a decent price. Its a good thing they did because we had absolutely no idea where to start.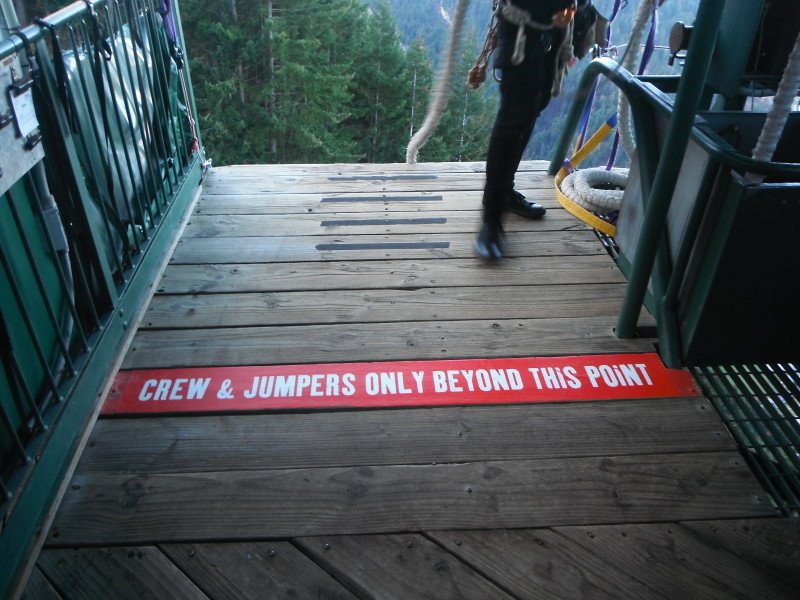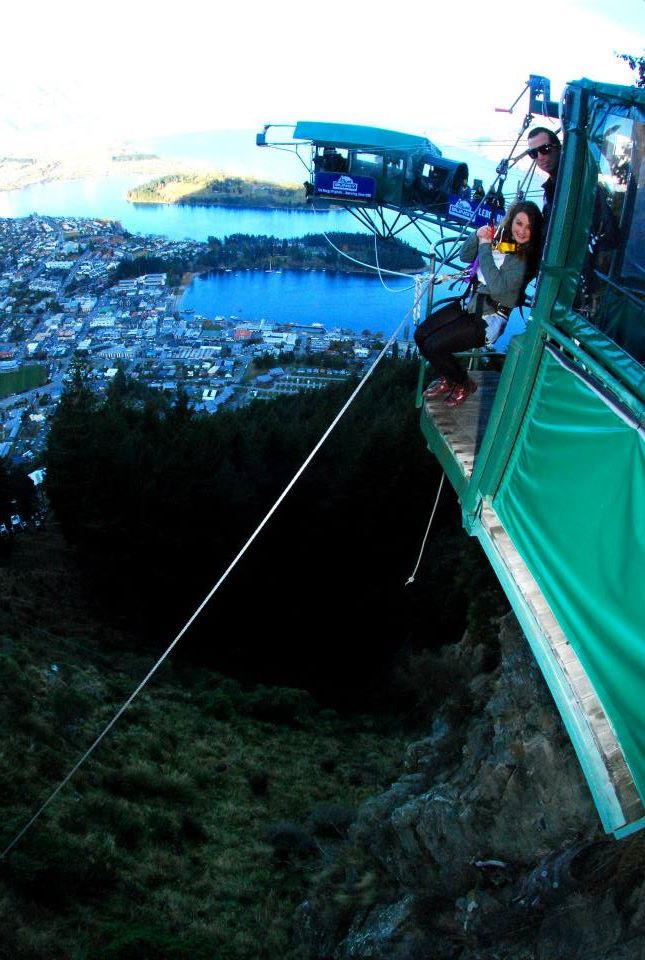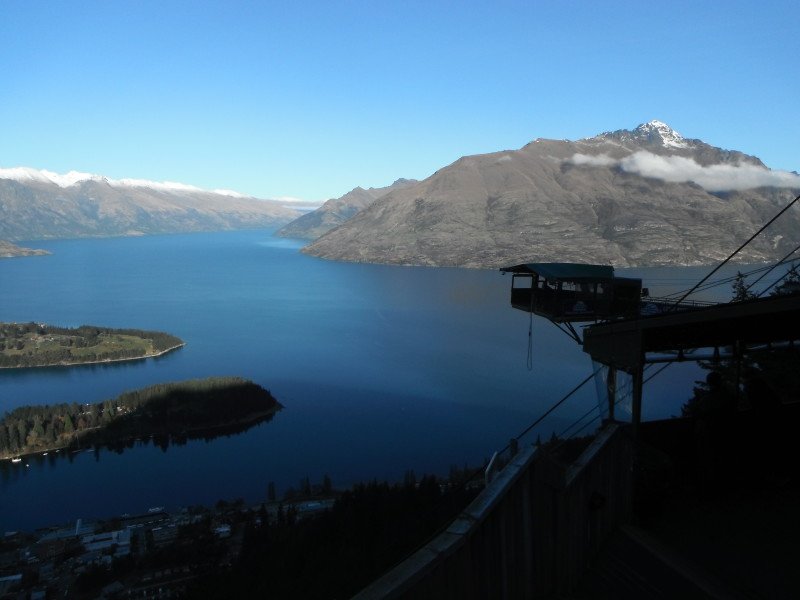 Queenstown by Night
Cowboys is a fun place to start a night out in Queenstown; its all done up like a Western saloon and has saddle style bar stools that are great for a photo op. The price of the jugs of beer aren't bad either. Searle Lane is another good place to start off, or 1876. A really nice touch in a lot of the bars and clubs are open fires; they definitely wouldn't be allowed in safety conscious UK.
We planted ourselves at the bar in Searle Lane and after a few cocktails the place started filling up, so we decided to scam boys for drinks. We milked a couple of Italians then I went to the bathroom. When I came back, C turned to me and whispered, "Ditch the Italians, I just got us two Rugby boys. This one's yours". She then nodded at a stocky guy in a white top who was looking at me expectantly. Bit much.
We danced with lots of strangers and then two guys we had met in Wanaka appeared! After catching up with them we got chatting to a girl in the bathroom. It turned out she was staying in our hostel, in the same room! We were pretty much in love with Kirsty from Reading from that moment on. She had 7 tattoos and got her 8th the next day, because she wanted to get one that reminded her of Queenstown. She got the number 7 in Roman numerals on her arm, then I pointed out that she had got a 7 for her 8th tattoo and felt bad when she looked dejected.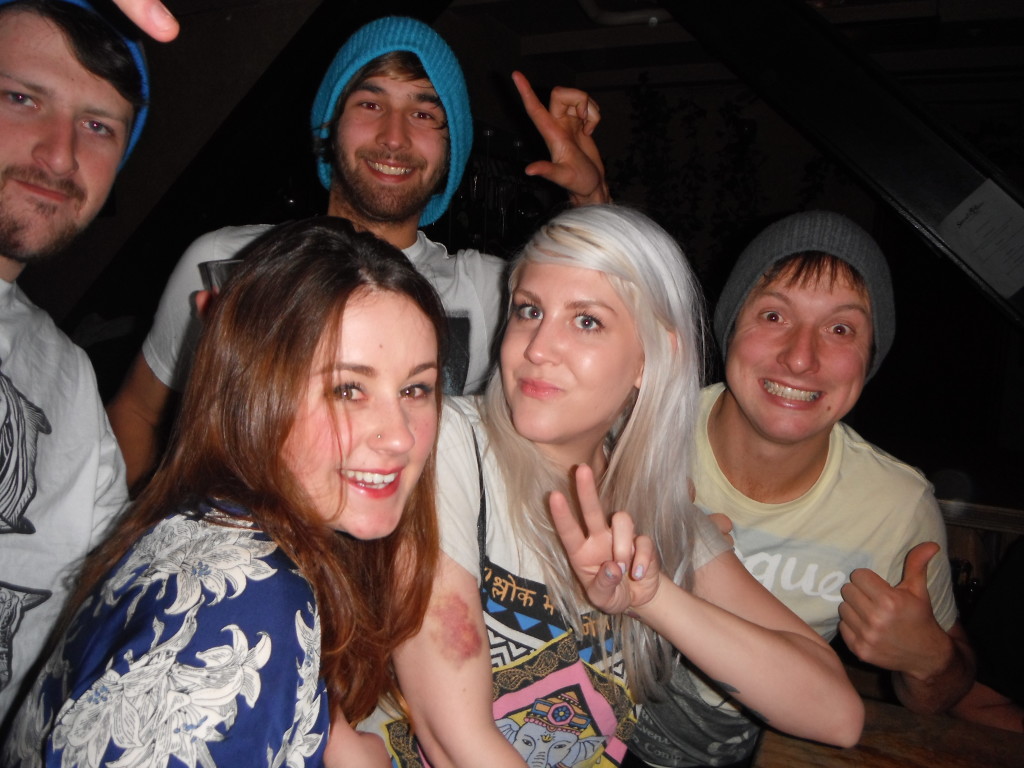 The next morning I woke to see C fast asleep in the bunk next to mine, still in her coat, hat and shoes, with a library of travel documents under her pillow. Our Scottish roommates told us that I had got home first, tripped over the bin and gave myself a fright, then fell asleep with a makeup wipe covering my face. C was really hungover so we went for a feed at Pog Mahones, where she preceded to fall asleep for an hour and a half, leaving me sat by myself.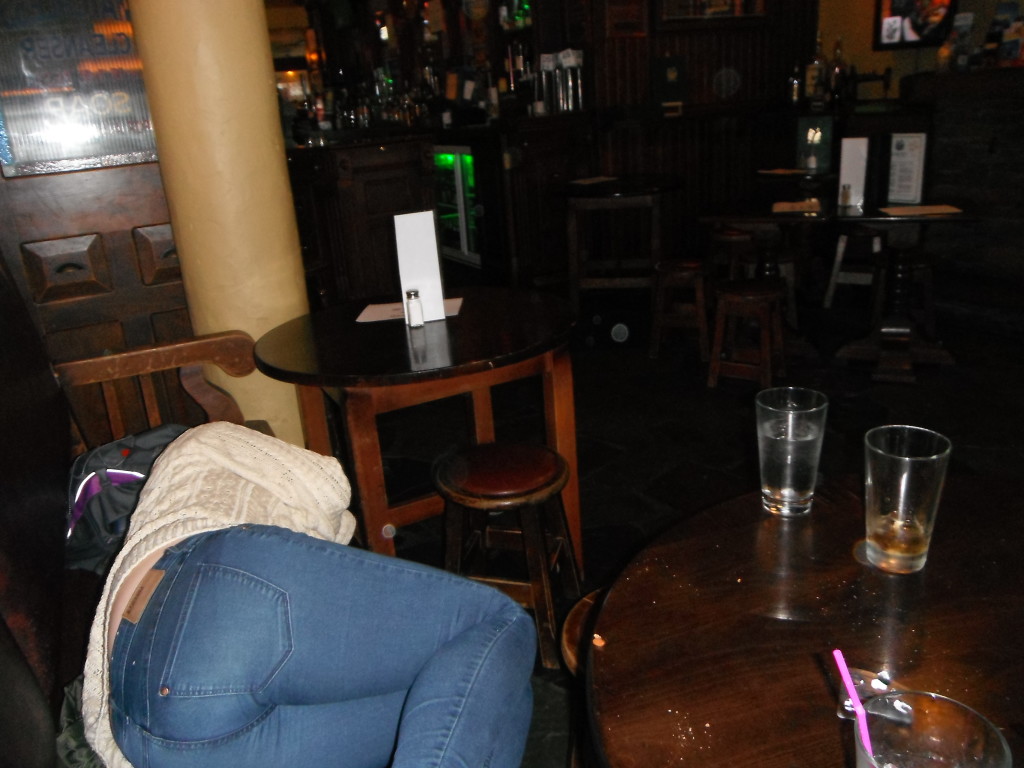 On our other big night out, we met up with C's friend from home, who was living in Queenstown. We ended up at The Boiler Rooms which is a cool, intimate bar. One of her friends looked like Sideshow Bob and had accidentally burned down a bar on the same street as our hostel. That night we slept over at her amazing house on the hill – it had a balcony and looked out over the whole lake, and she paid less rent than we do in Edinburgh! When we got back to Base the next day, one of the Scottish roommates jumped on us. "Where have you been? I've been up ALL night worrying about you!" It was like sneaking home to our mum!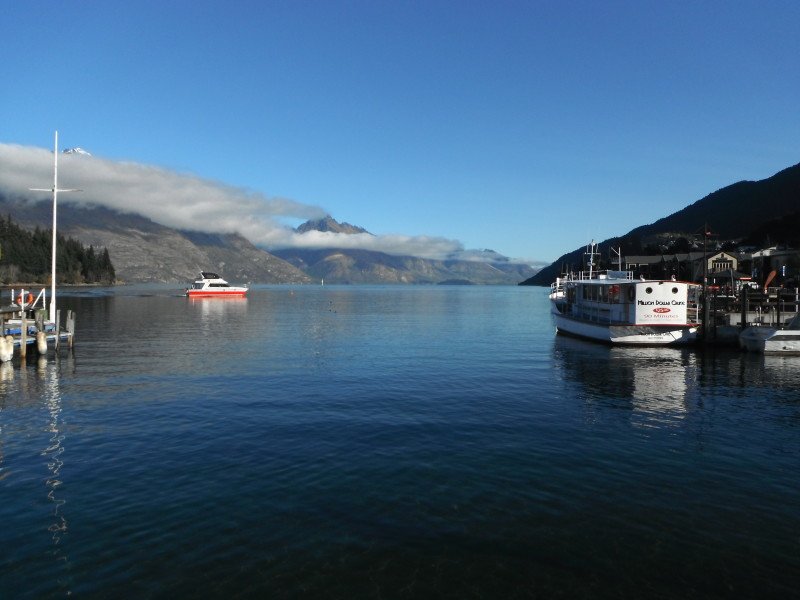 Queenstown had it all: a nonstop party atmosphere and stunning scenery to calm your weary mind the next day. I would love to return in the summer months. We ignored our schedule and decided to stay an extra few nights; the plan was going out the window and we were loving every minute of it.
Have you been to Queenstown? Did you love it as much as I did? Am I a bad traveller for not skiing? Leave your comments!
Next stop Nelson!
If you liked this post, you might also like my Facebook page, Instagram and twitter updates. See ya over there.