I love all kinds of exploring, but one mode of travel I hadn't experienced until recently was cruise travel. As we swung into the festive season, I joined a 10 night P&O Christmas Market Cruise around some of Europe's best port cities for a taste of life at sea on P&O's smaller ship, the Aurora.
I'll be completely honest: as a travel blogger, there was a time when going on a cruise didn't appeal to me – and I know there are a lot of other travellers who feel the same. Now that I've actually gone done it, I wanted to share my experiences to potentially change your minds about cruising. If you've ever wondered whether a cruise would suit you, I hope my P&O Cruises review will help you make up your mind. I've tried to cover everything a curious first-time cruiser might want to know.
P&O Cruises Review: Our Christmas Markets Cruise on Aurora
Departing from Southampton, our P&O cruise lasted 10 nights and we visited Hamburg, Copenhagen, Oslo and Brugge. We did a P&O excursion in every port, which I'll go into detail about later.
Search prices and availability for Southampton hotels
We were also scheduled to dock in Amsterdam but due to extreme weather there, the captain decided it was safer not to. I didn't mind – I love Amsterdam, but I was there recently so I was happy to skip it and just spend a bit more time at sea.
Our 10 night cruise included three sea days, which was just enough for a first-time cruiser like me. They were all broken up with port days, so there was no risk of getting cabin fever. On each of our sea days, there were black tie nights – it was SO nice to get all dressed up and swish arout the ship like a princess. On black tie nights, the restaurants serve a gala menu created by Marco Pierre White. Fancy!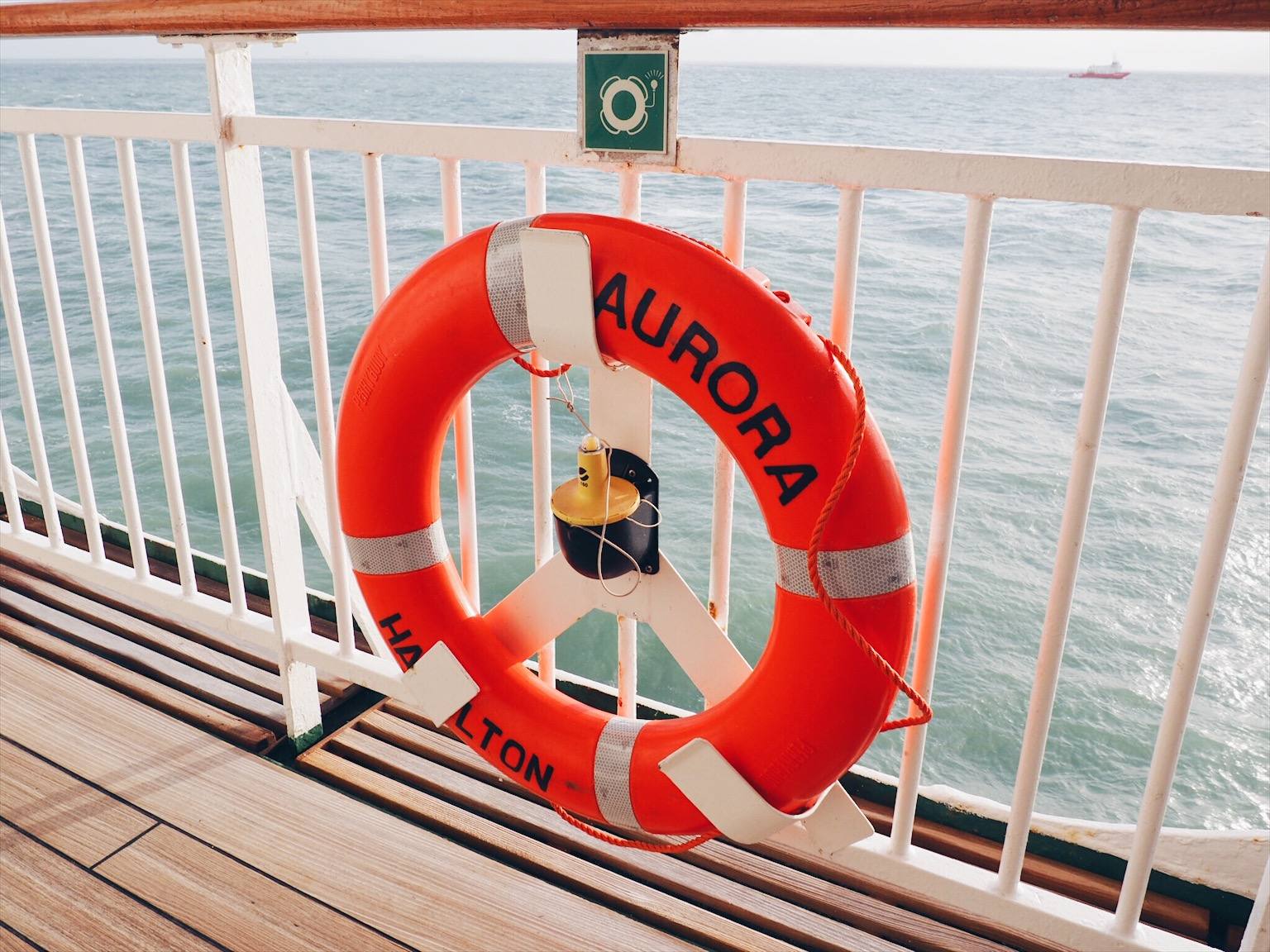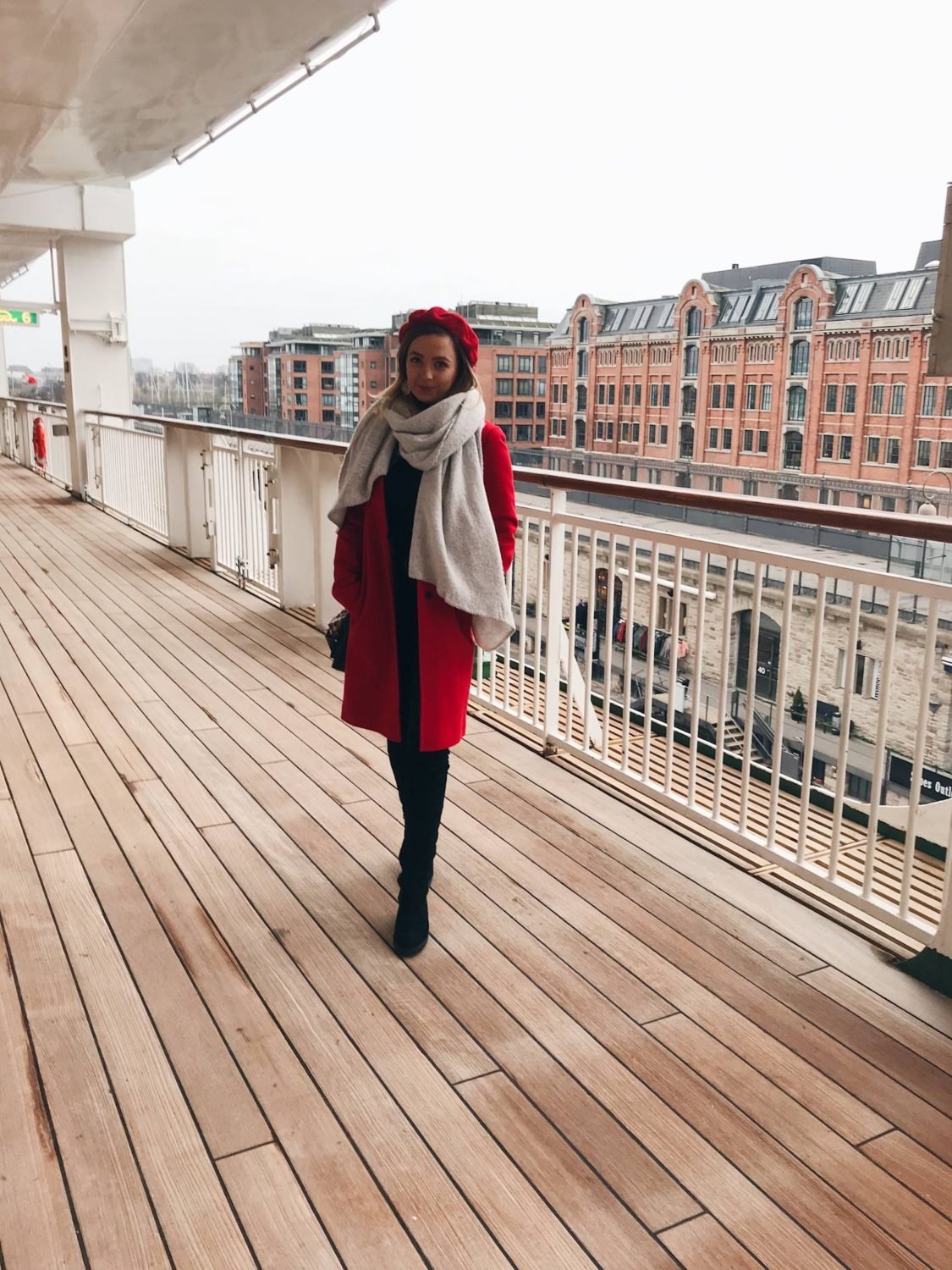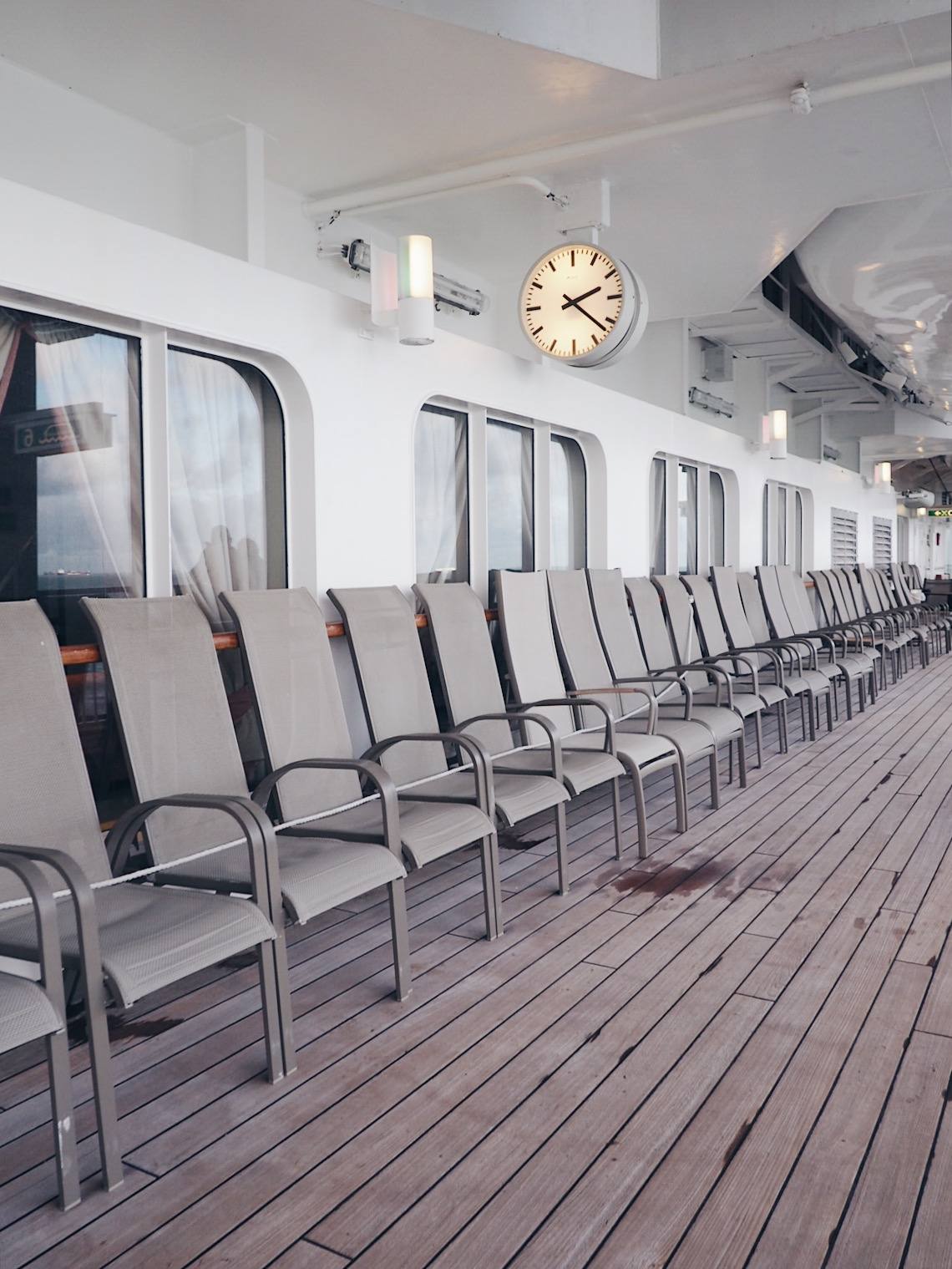 The Aurora was decorated for Christmas, which seriously put me in the festive mood (minus the high street mayhem).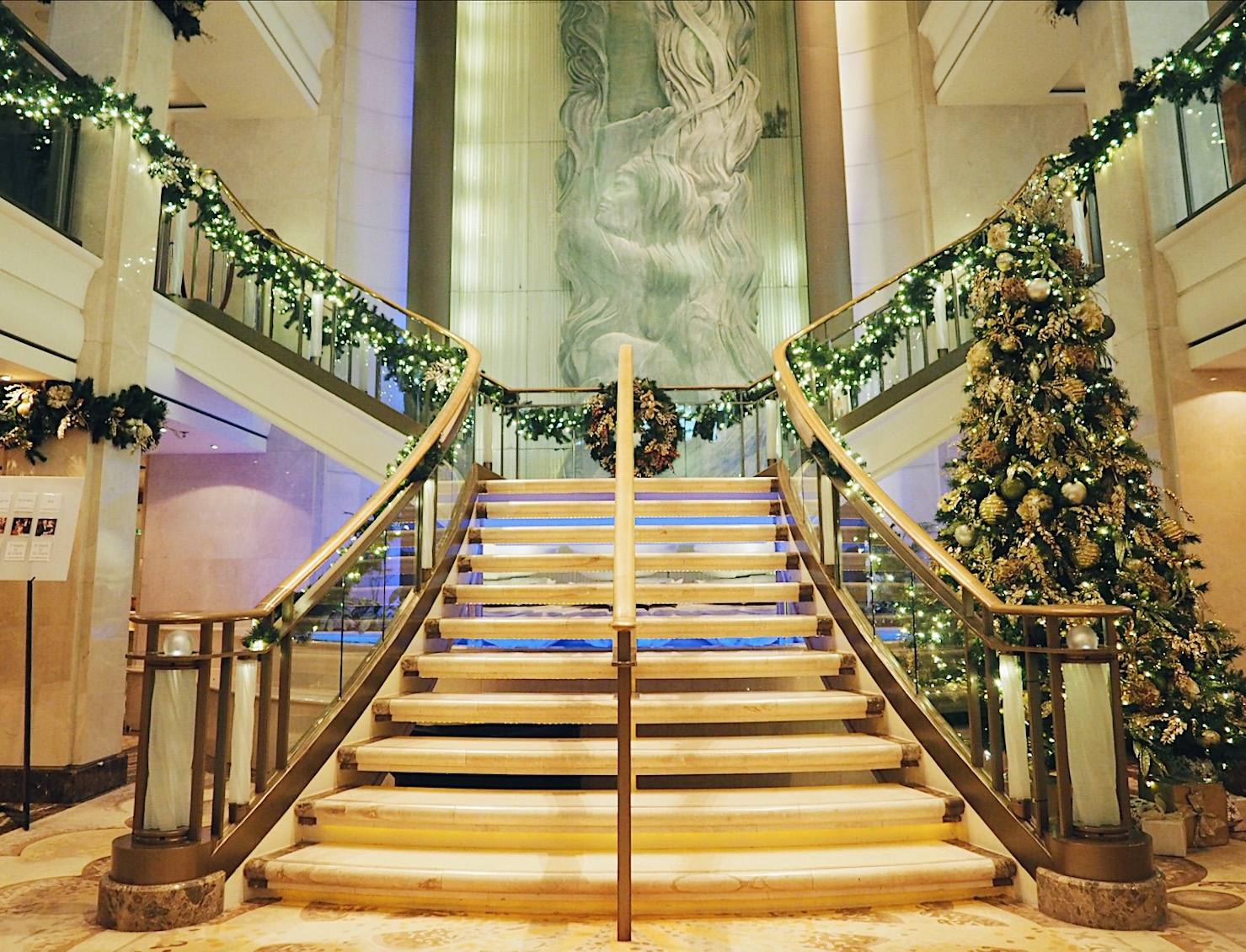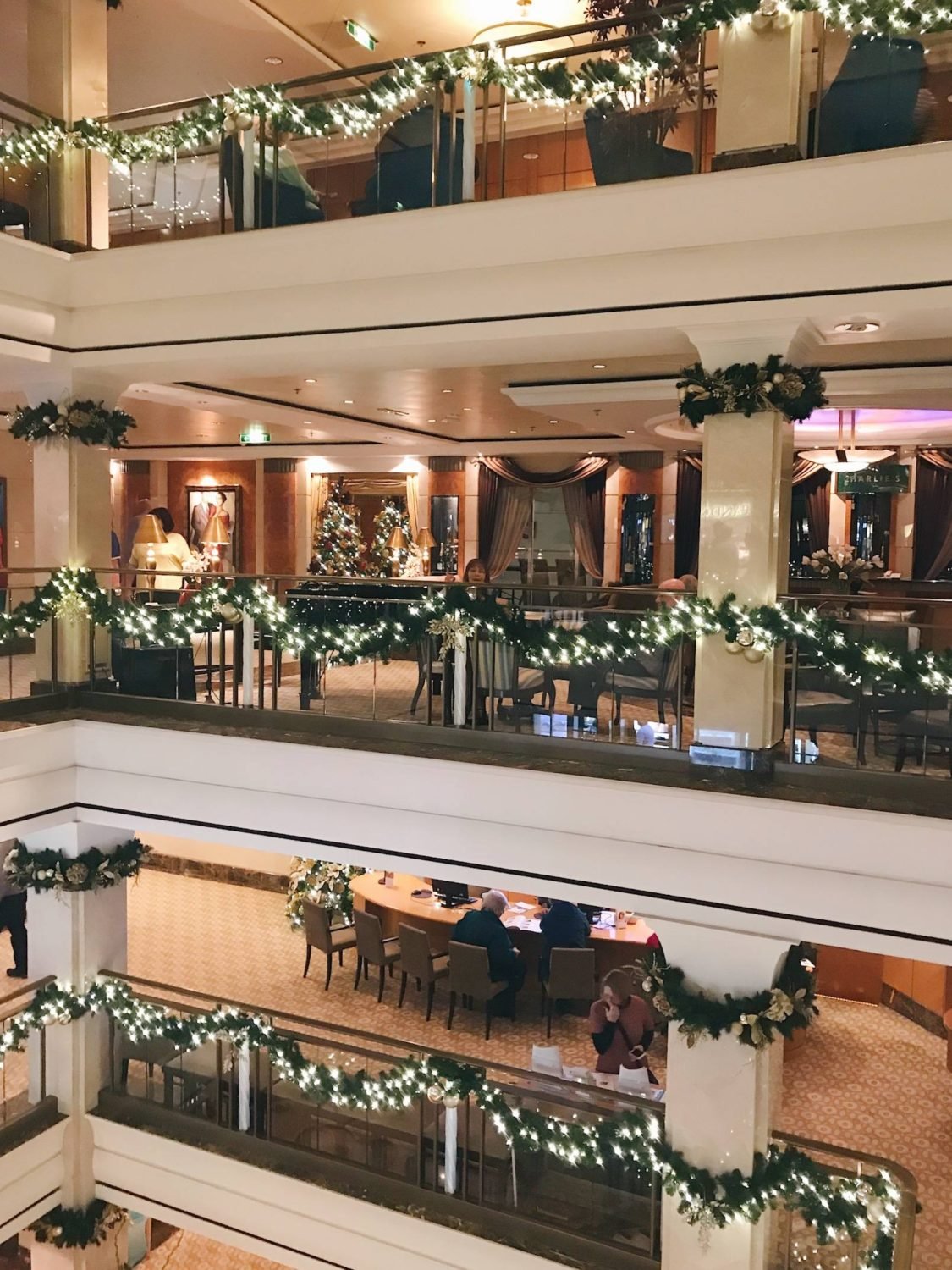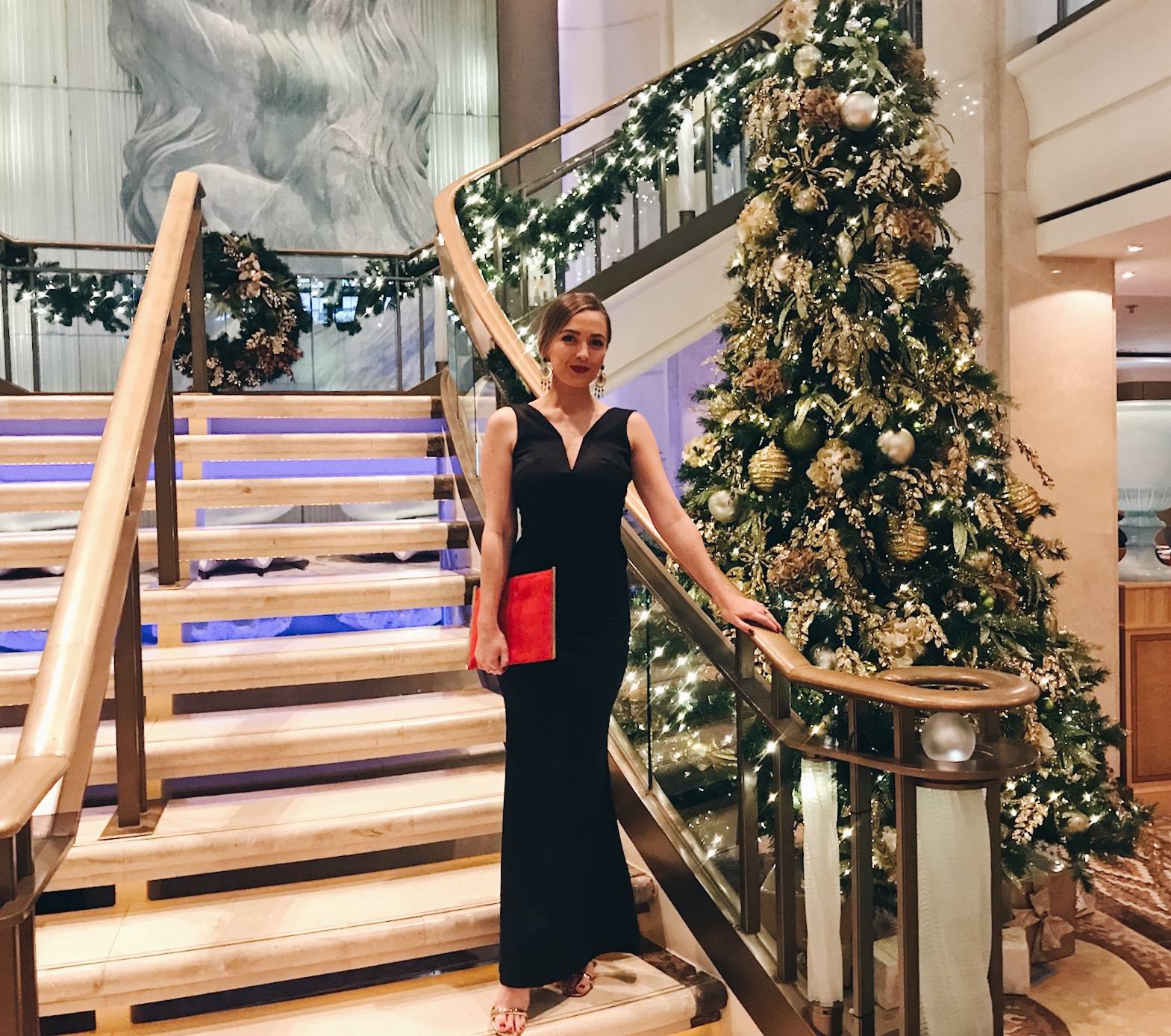 From the moment we stepped onboard at Southampton after a quick security screening that was 100 times easier than it is in an airport, we didn't have to lift a finger and I felt my brain go into holiday mode. Upon boarding, we headed straight to the welcome buffet and once we were suitably stuffed, we were told our cabin was ready.
A look at the Aurora's balcony cabins
Mum and I shared a twin balcony cabin on deck 11. It was small but had everything we needed, and most importantly for a December cruise; it was super cosy. The bathroom was stocked with White Company toiletries, the beds were so comfy I struggled to get up (even with the lure of all-you-can-eat breakfast) and there was plenty of wardrobe space.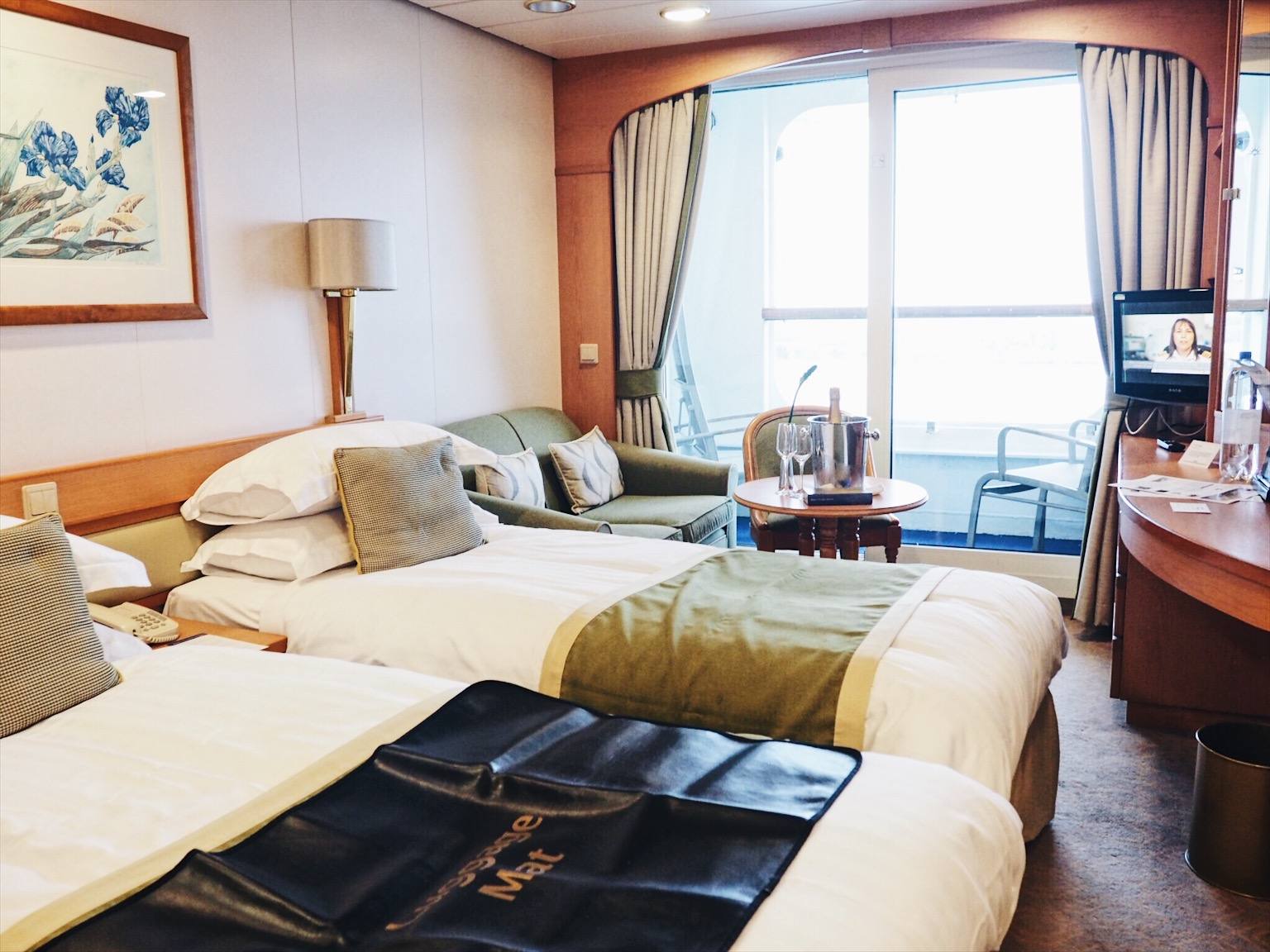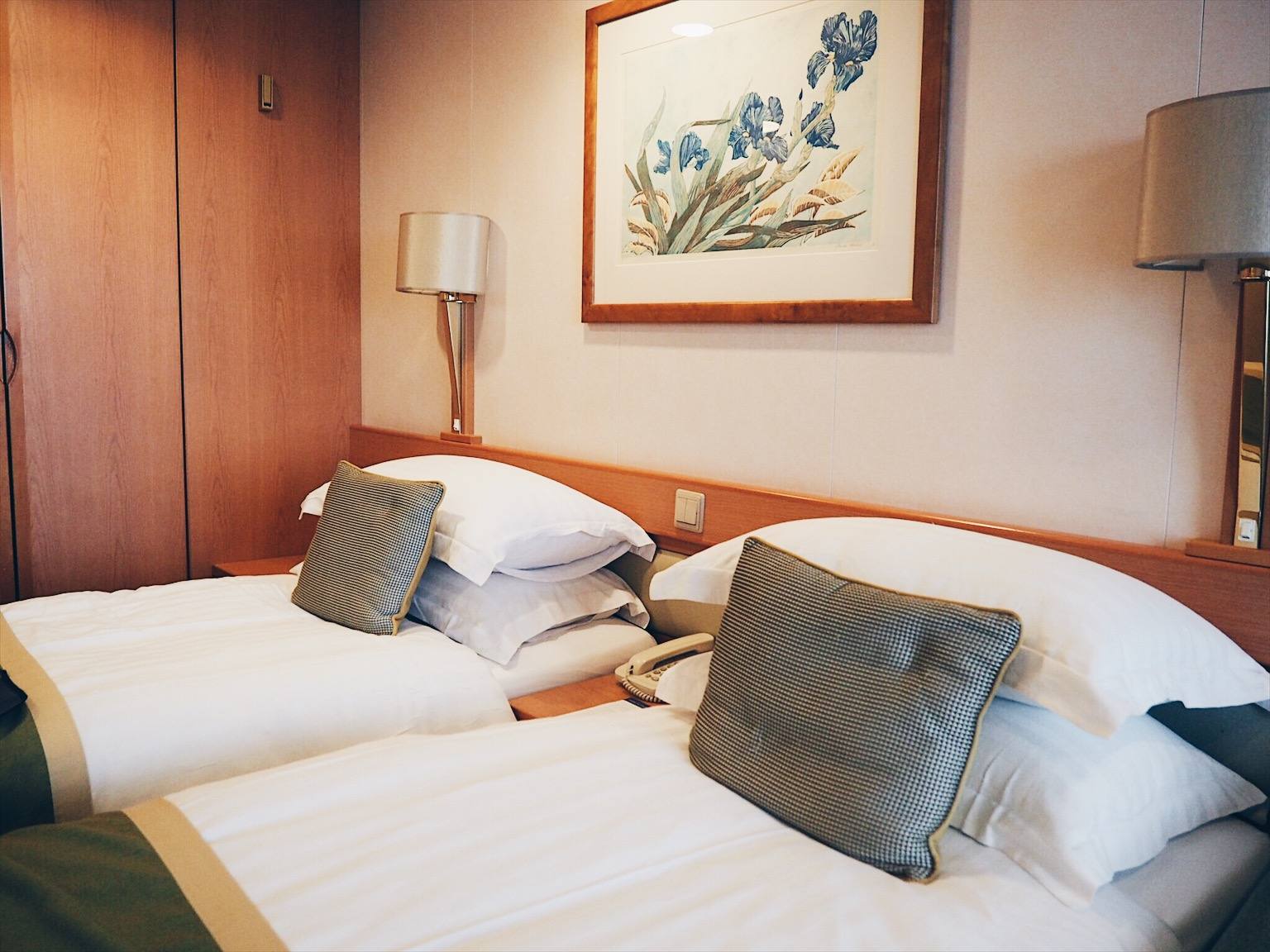 We had breakfast in our room one lazy morning on a sea day, and it didn't cost anything extra. It would be lovely to have a leisurely breakfast on the balcony, but it was just too cold during our cruise.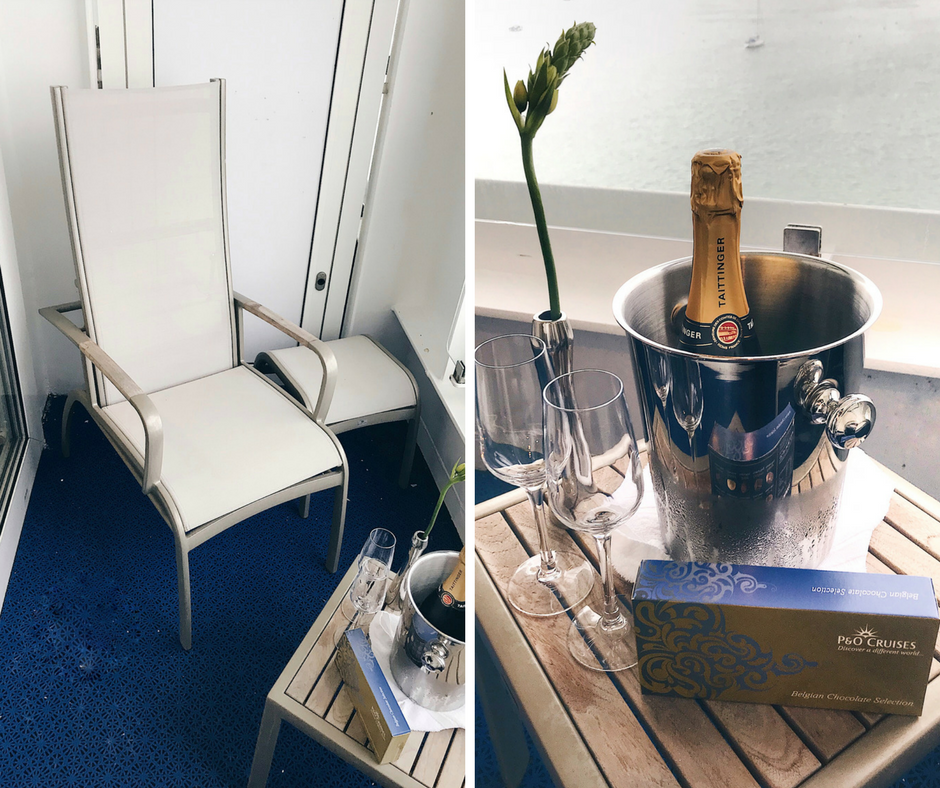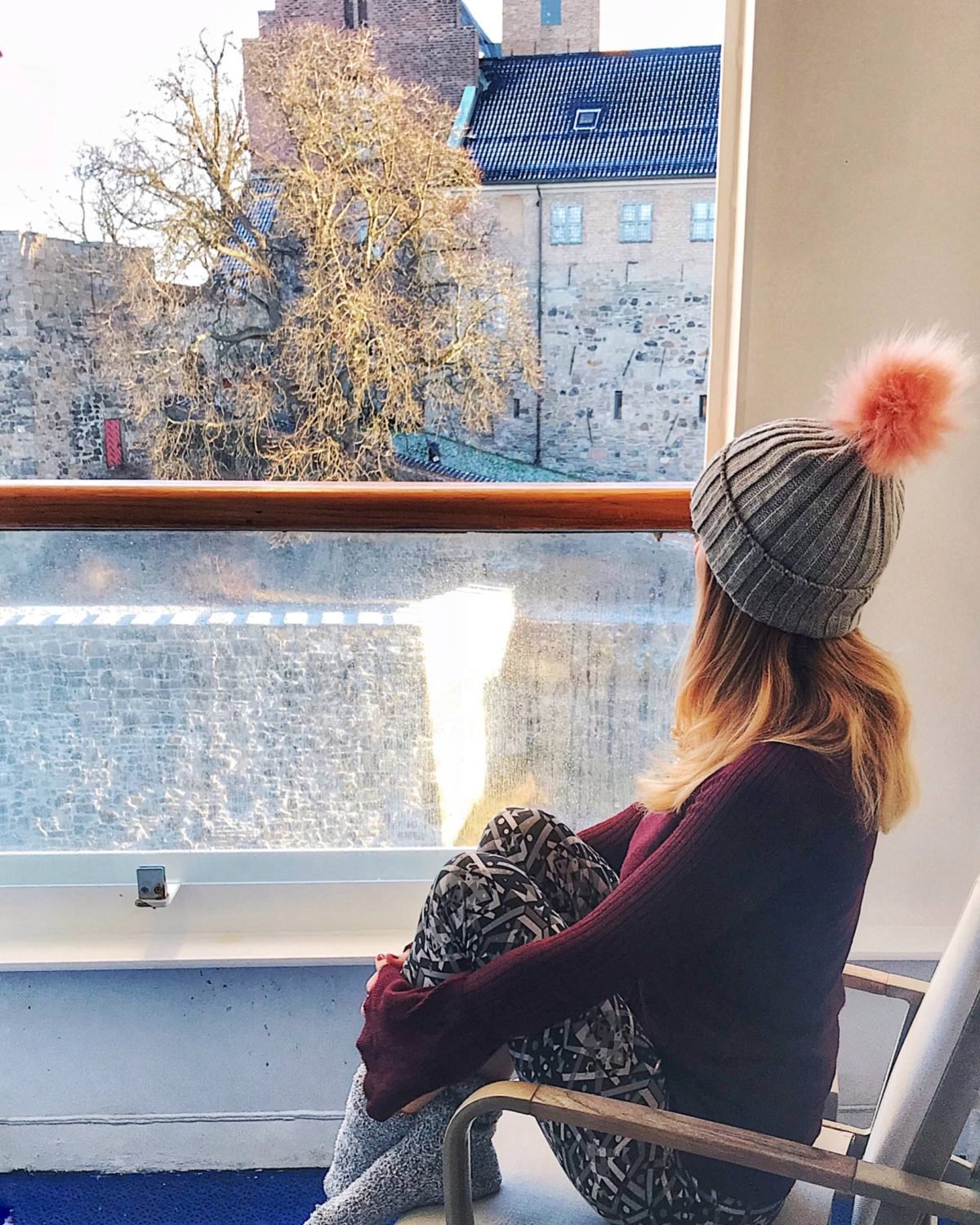 We also had a wonderful cabin steward called Socorro who kept everything spick and span and made sure we always had whatever we needed. I'm gonna miss those little chocolates he left on the bed every night!
Here's a tip for anyone who gets seasick: ask for a midship cabin.
Dining and drinking onboard P&O's Aurora
Mum and I were on 'Freedom Dining', which meant that we could basically eat at the Horizon buffet restaurant or the Medina restaurant on Aurora whenever they were open – and we could eat as much as we wanted – which unfortunately for our hereditary double chins, we did.
Freedom dining restaurants on Aurora
The Horizon buffet restaurant is the most casual option, and we ate breakfast here when we'd slept in past the Medina's opening hours. It was also a handy place to grab a bite from the late-night buffet after a night in one of the onboard bars.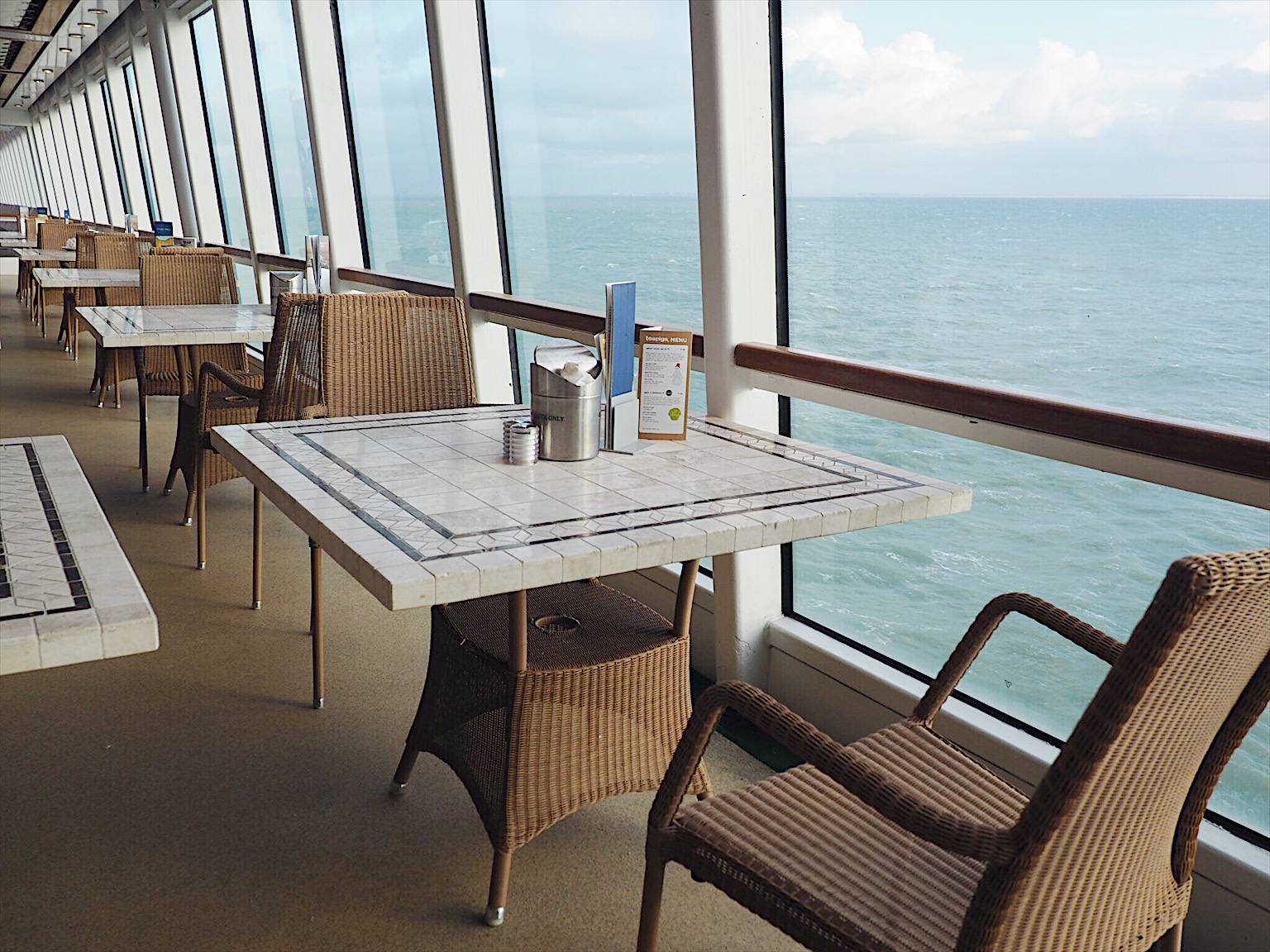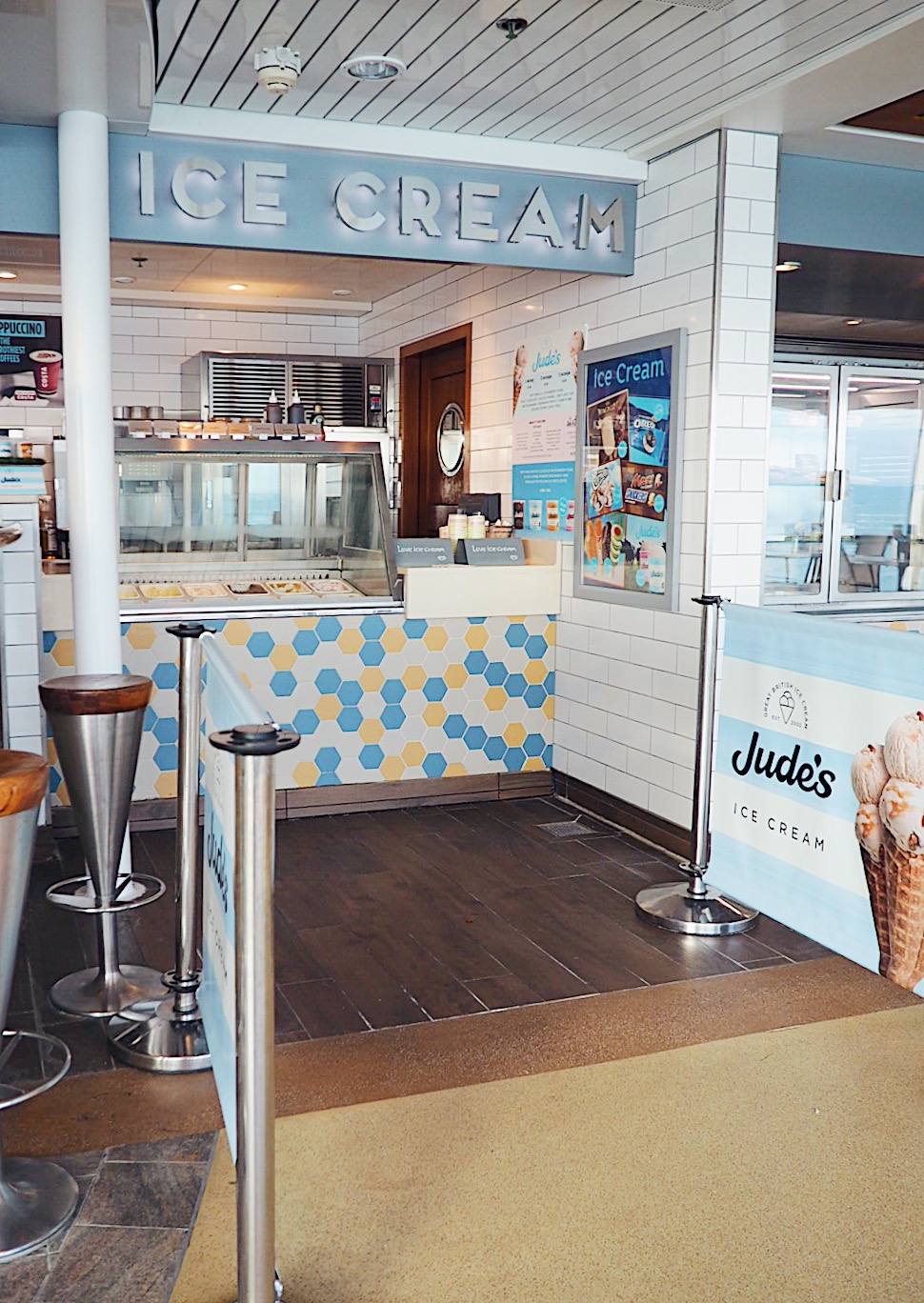 The Medina is lovely, very elegant and ambient. The menu is varied, and I never struggled to find something delicious for breakfast or dinner. Afternoon tea is also served there, which is the perfect way to warm up after a morning spent exploring a chilly port.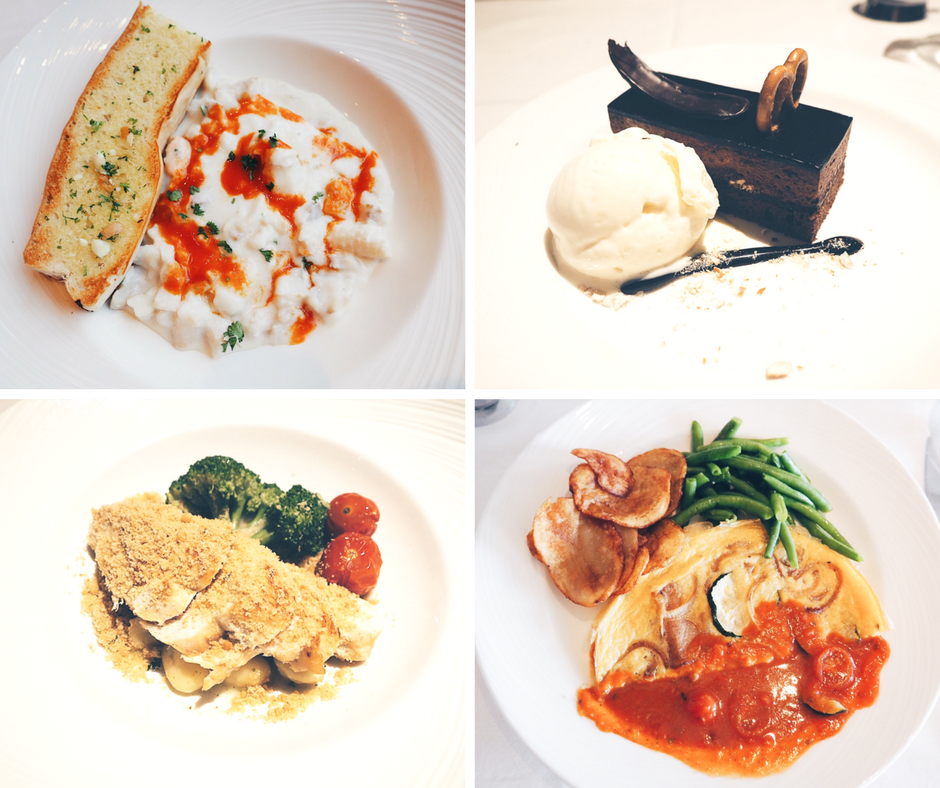 For a light bite, there's the lido grill, and some pool bars that we didn't visit due to the weather.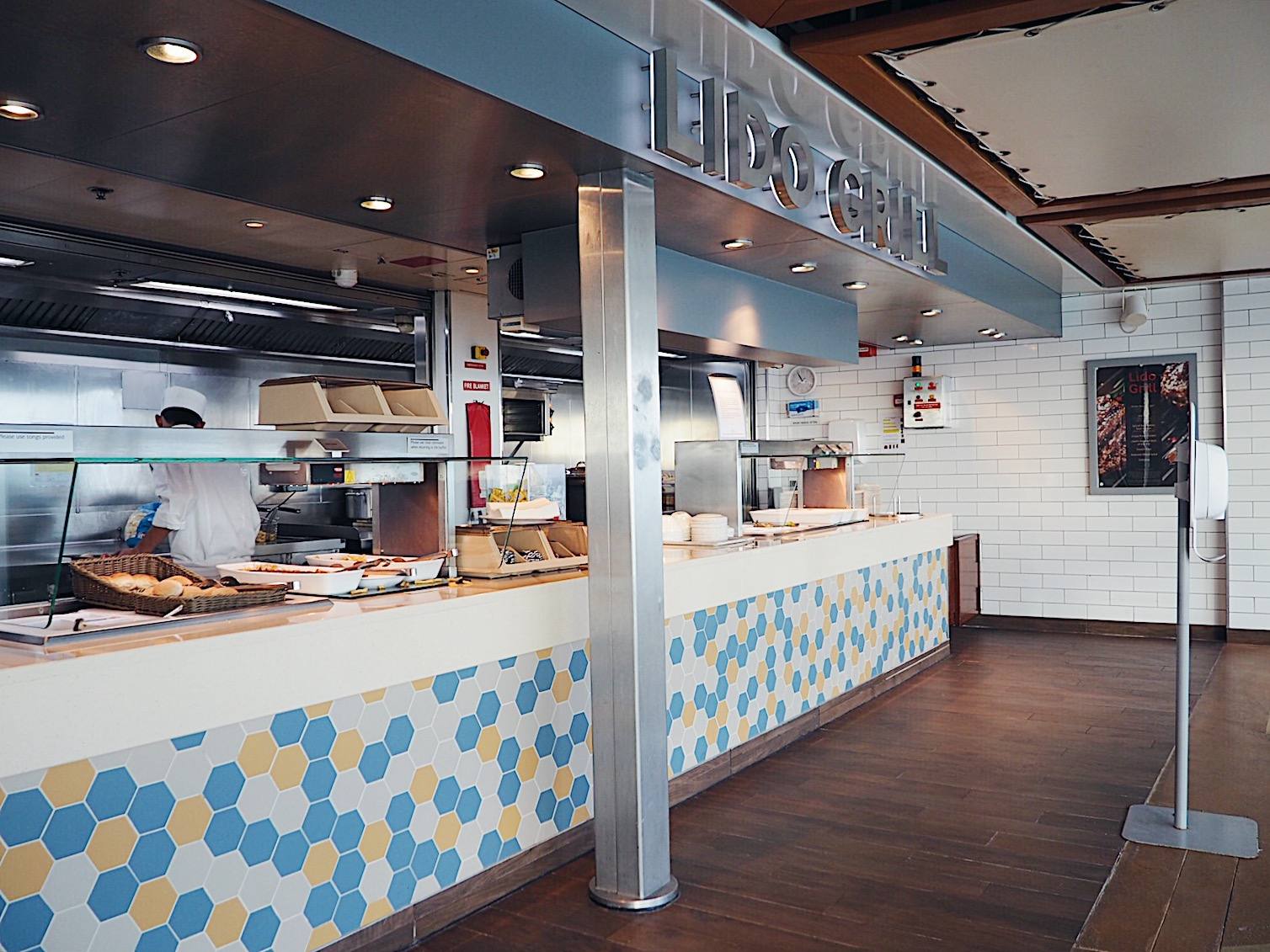 Pools on P&O's Aurora
The Aurora has three swimming pools, including an indoor pool, plus some lovely hot tubs. I didn't brave the cold, but a few warriors did!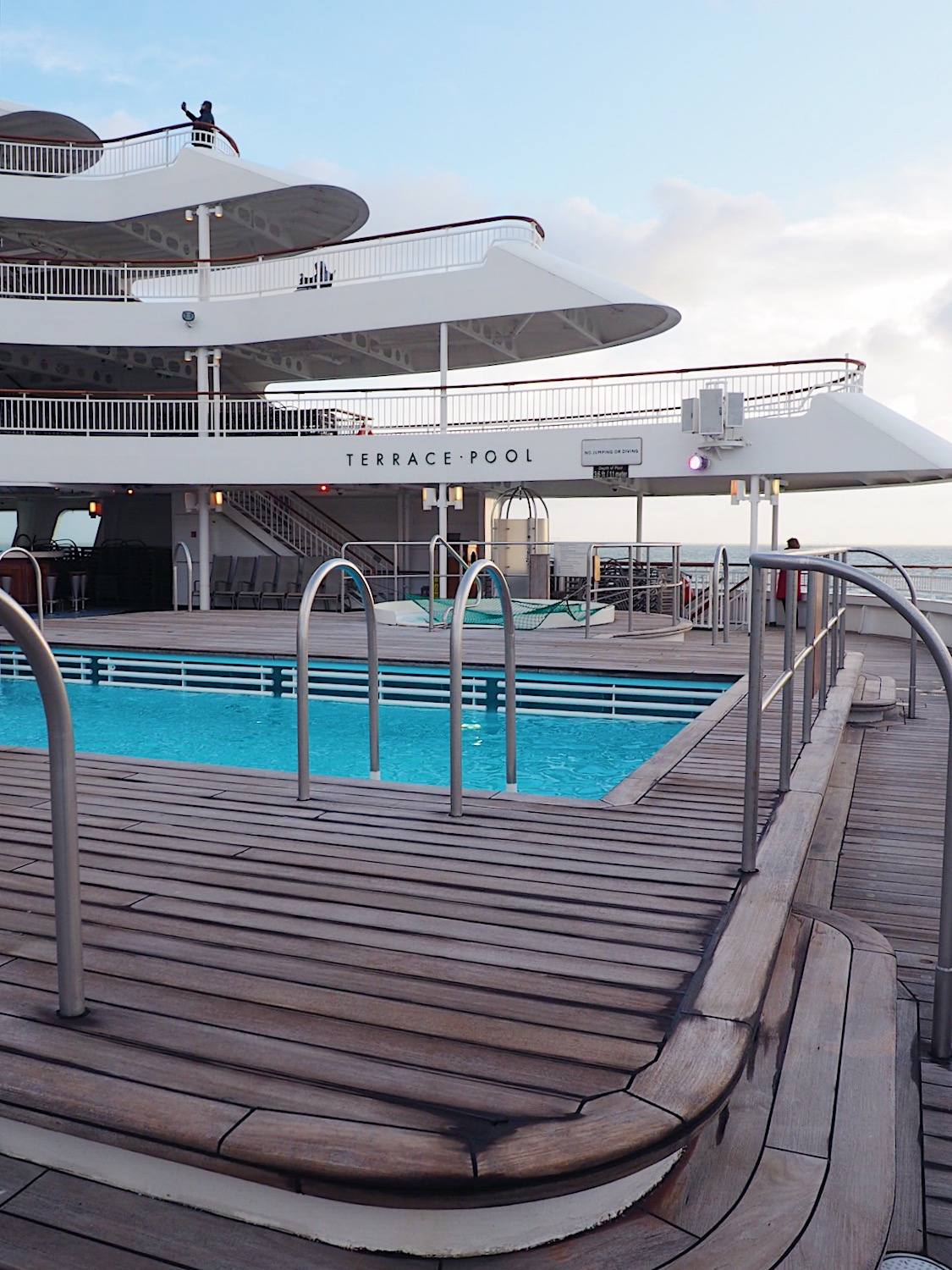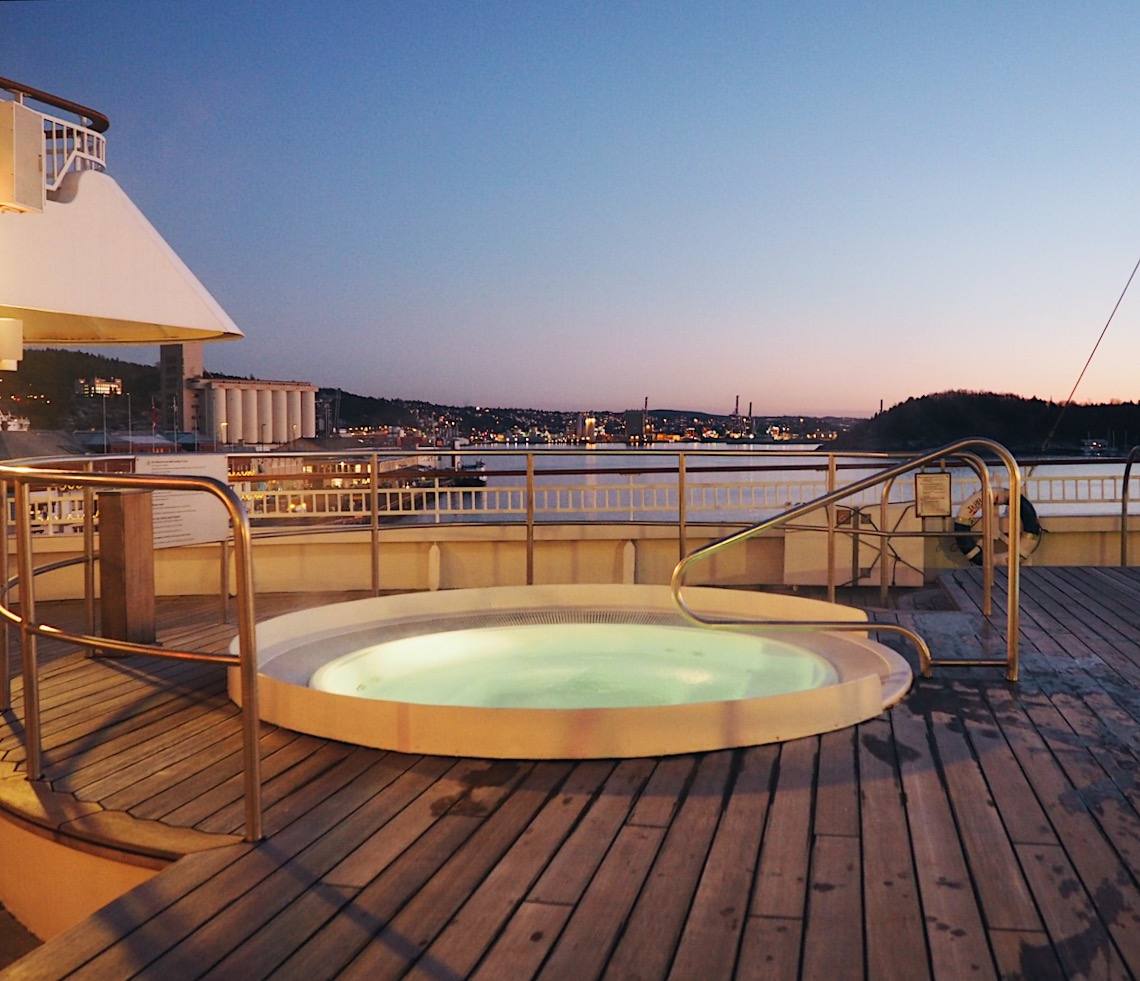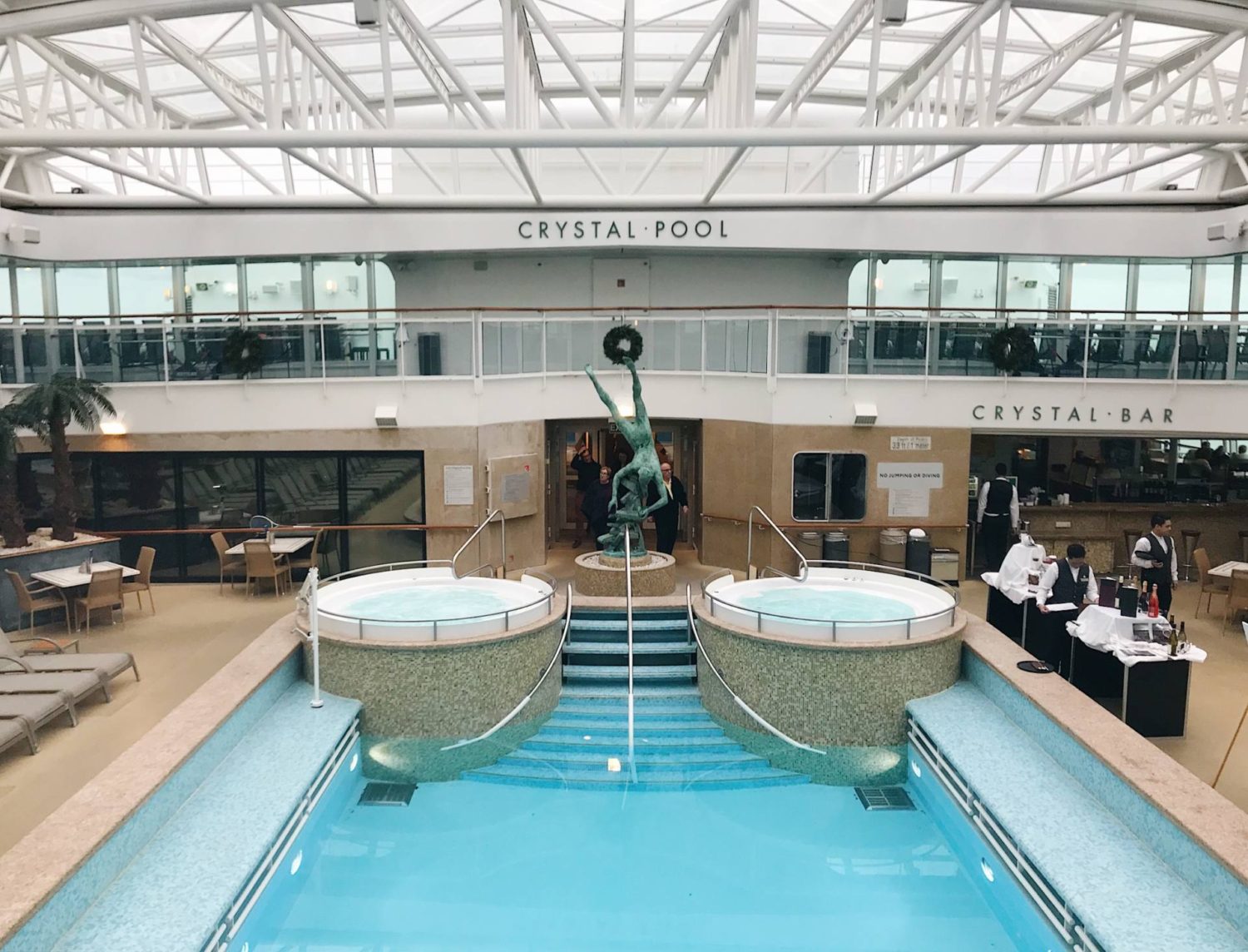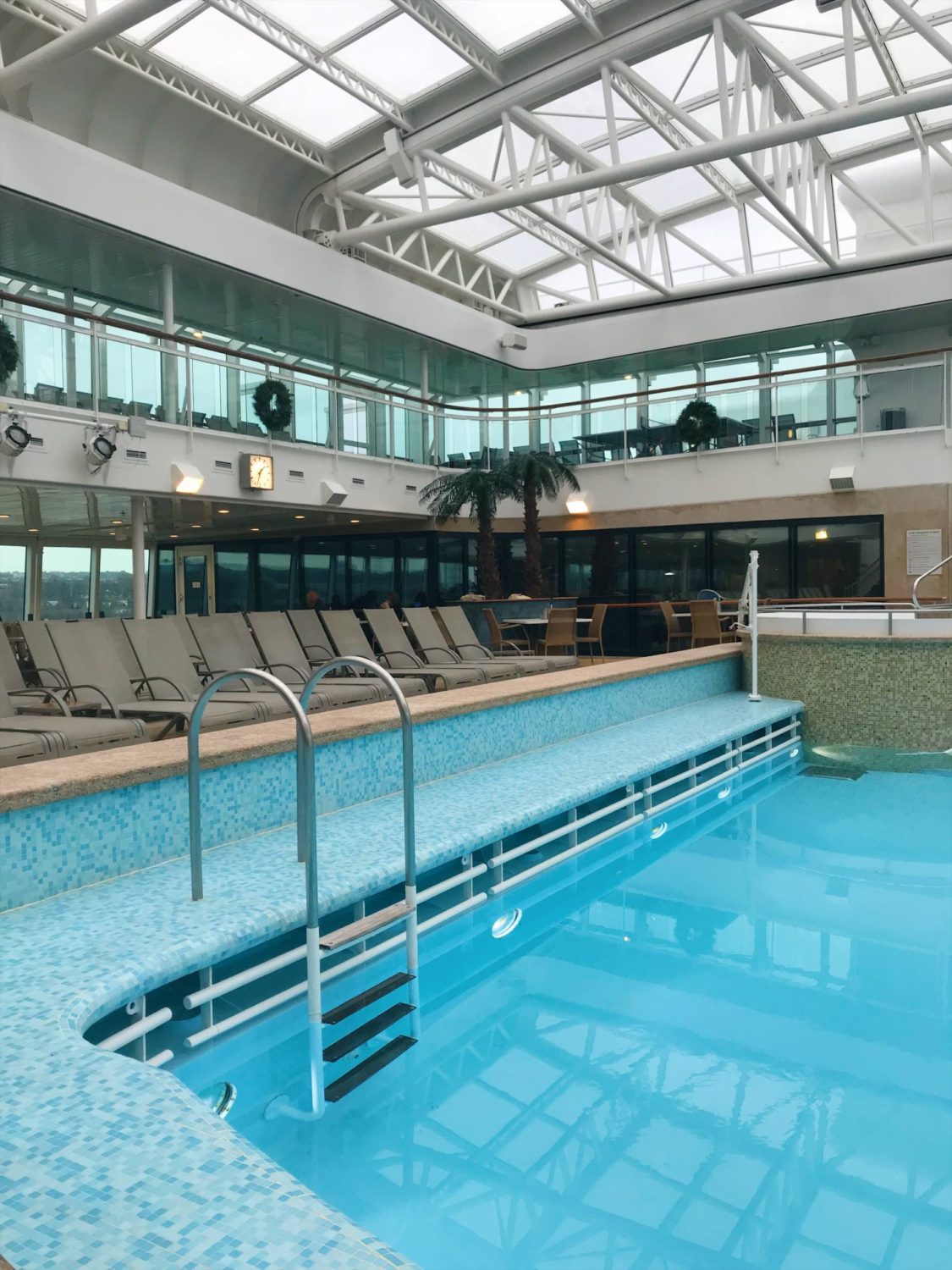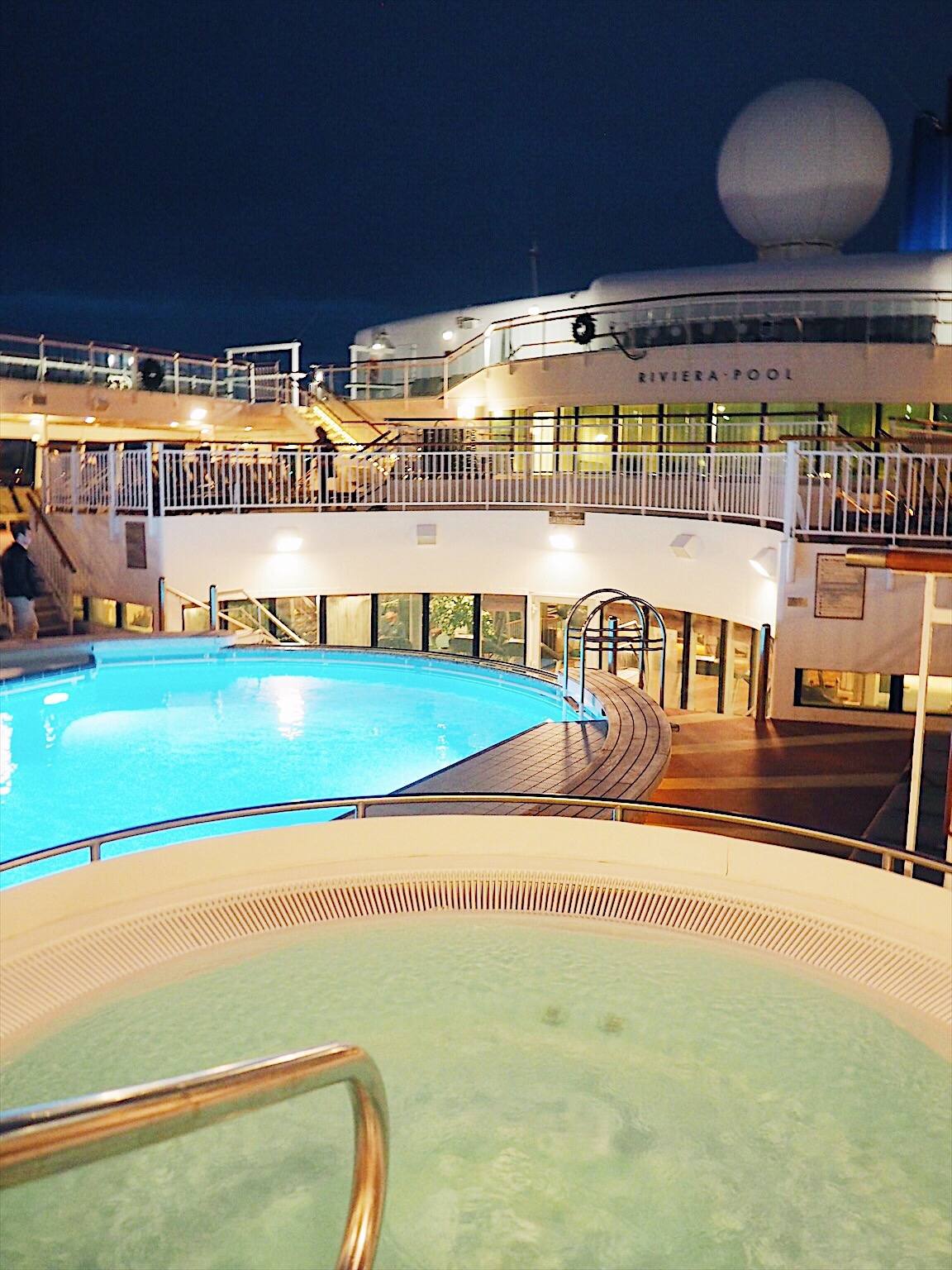 Bars on P&O's Aurora
There's no shortage of cosy corners to sip a drink in on the Aurora. Anderson's quickly became our favourite watering hole for a pre-dinner cocktail, mainly because you get nibbles. Carmen's bar reminds me of the hazy drinking dens of the past, with low lighting and couples ballroom dancing on the floor. Masquerade was our late-night haunt, because this is where the DJ is usually stationed and the bar staff are good banter. The Champion's bar was probably the busiest, perhaps because it's right next to the casino.
The Crow's Nest is a good spot to take in panoramic views as you sail away from each port. They were serving a delicious 'Rum & Ginger Daisy' cocktail that I'm going to try and recreate at home. The cosy library is just next door, so you don't need to pack your own books.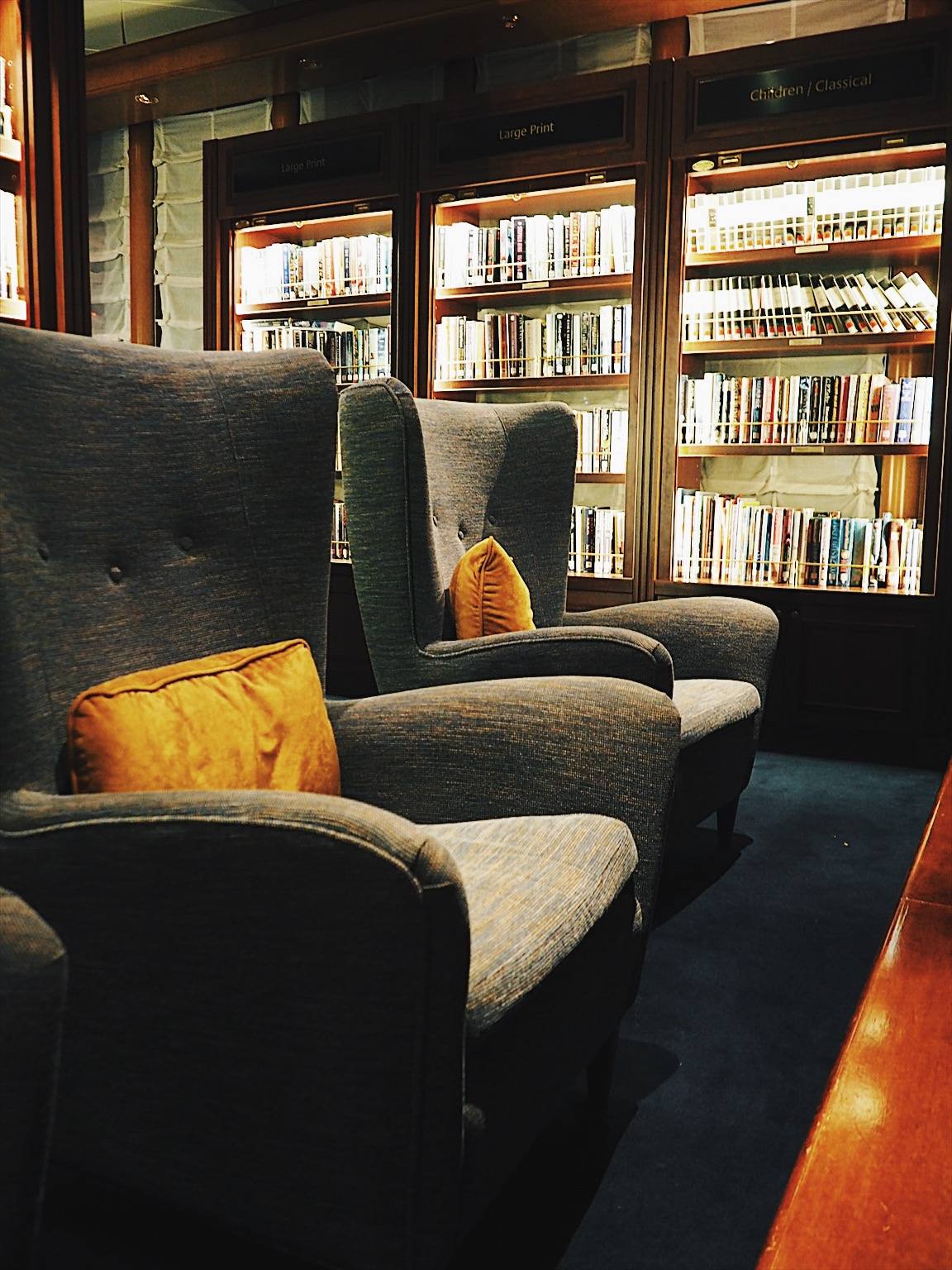 Select dining restaurants on Aurora
To eat in select dining restaurants on a P&O Cruise, you pay a small cover charge, and the quality of the food is completely worth it. The Beach House is the more casual, family-friendly eatery serving steaks and hearty meals that would appeal to the whole family. Their sizzling dishes are a nice change to the usual a la carte.
The Glass House was our favourite place to eat on the Aurora, but it's actually a wine bar by Olly Smith. The small plates and in particular the surf and turf were some of the best meals we had during our cruise. Don't worry Olly, we ordered a good bottle of red to wash it all down!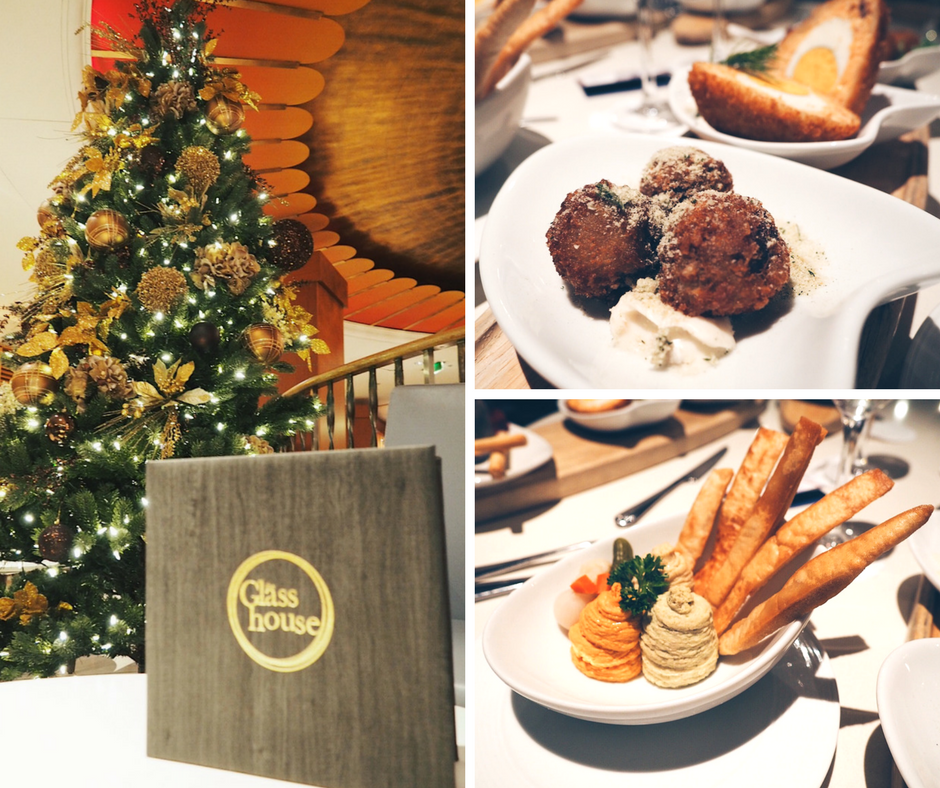 The other select dining option is Sindhu, by Michelin-starred Atul Kochhar. I didn't eat there, but my cruise mates told me it was fabulous.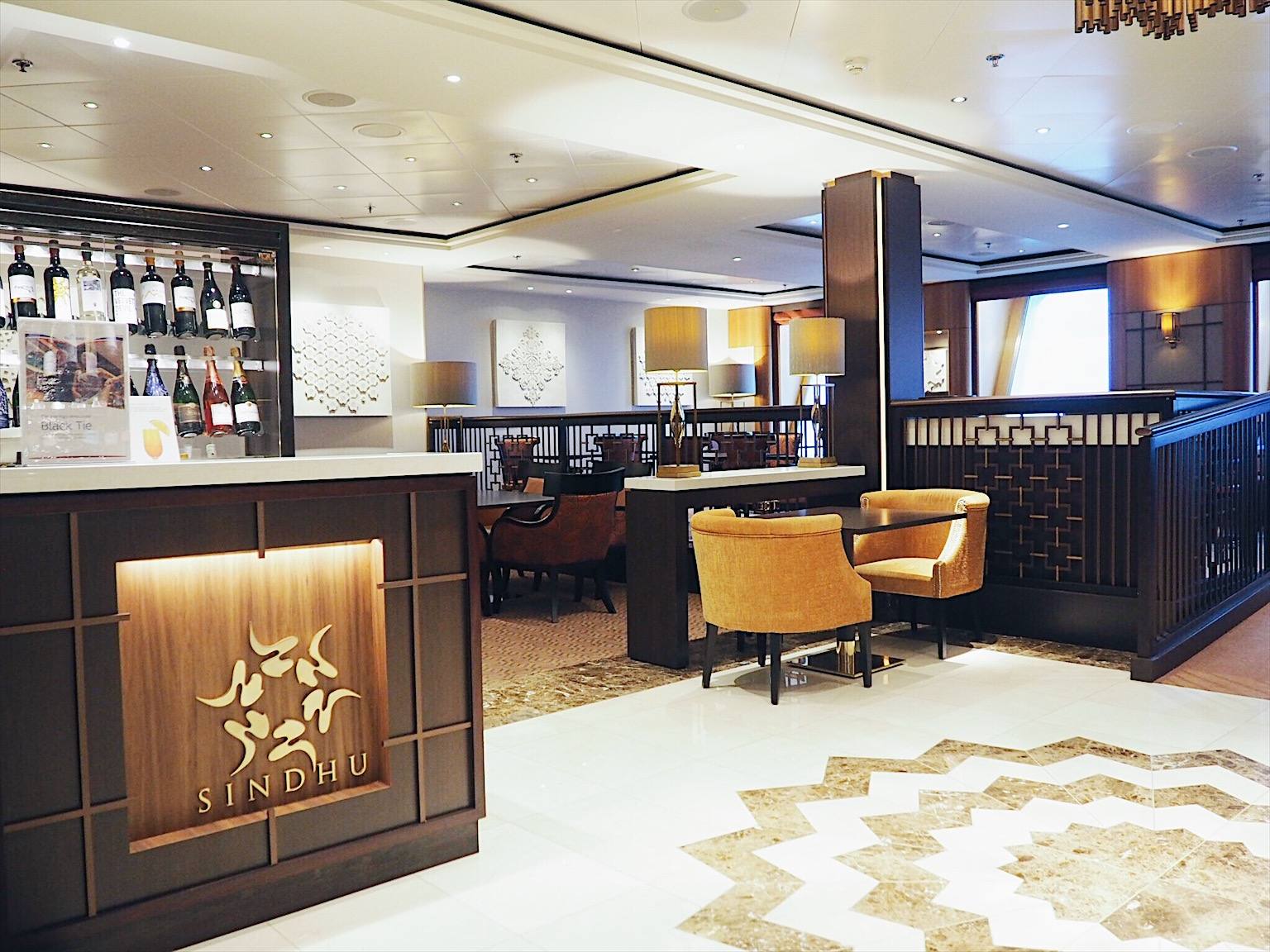 P&O Cruises onboard entertainment
I absolutely loved P&O's entertainment offering and can't say enough good things about it. Every evening, we'd get a Horizon leaflet delivered to our cabin, and this detailed everything that was happening onboard the following day, from 7am until late. During the day, there were exercise classes, quizzes, interesting speeches, movies in the onboard cinema… the list goes on. Part of the fun was circling everything we wanted to do. I hadn't realised that all of this would be free (even the cinema), so if you're worried about keeping to your budget on a cruise, take note!
By night, P&O's entertainment schedule really comes alive. The in-house production team, Headliners, put on some amazing performances in Curzon Theatre, and the young cast's energy, dance moves and sparkly outfits left serious stars in my eyes. I may have told mum off for never putting me in stage school after watching one performance…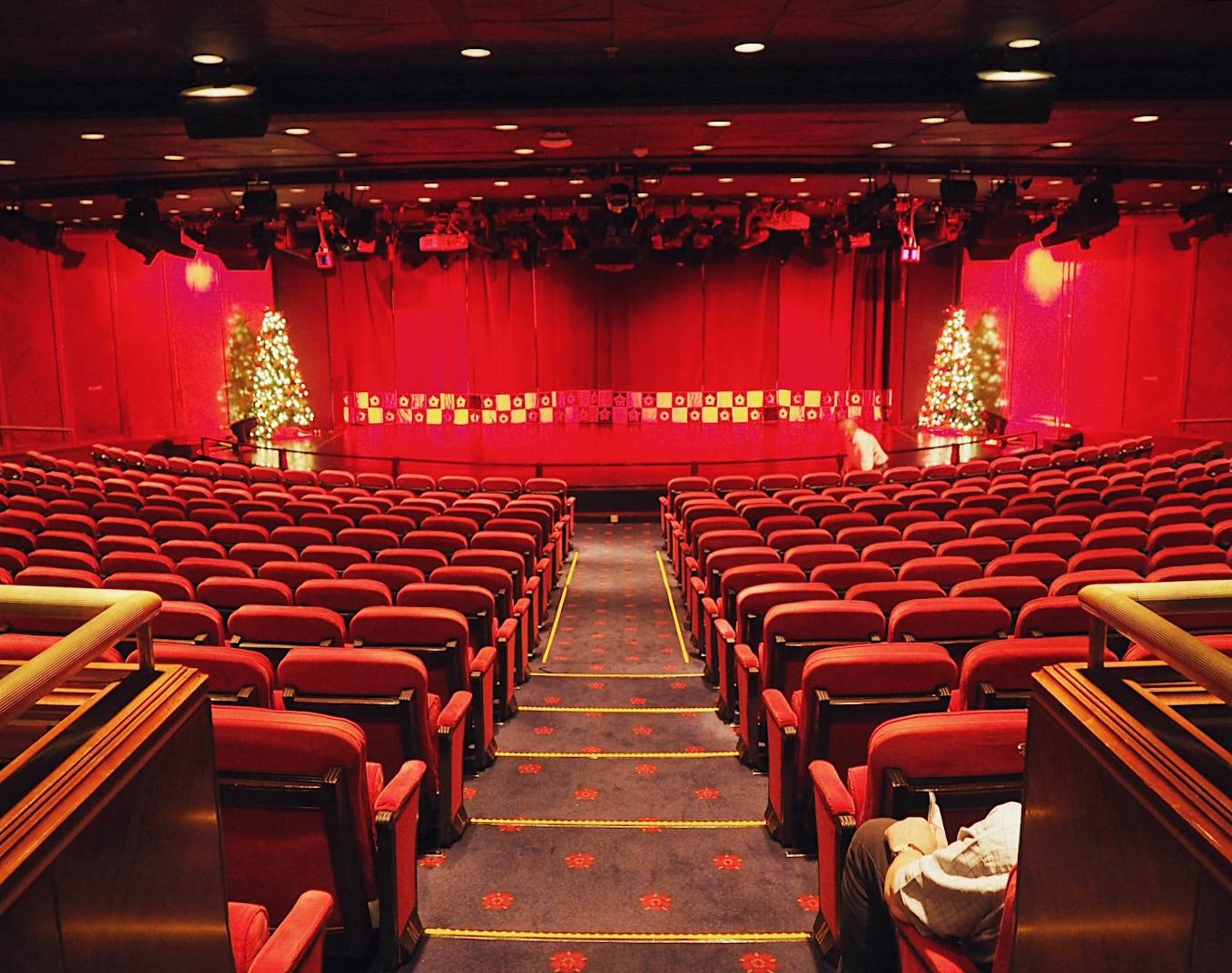 Musically speaking, we couldn't get enough of the Adele tribute act, Helen Ward-Jackson. If you're going to impersonate Adele, you'd better be amazing – and thankfully, she was. We loved her so much that we watched her show twice, and then caught her 'Diva' night where she sang hits from some of the biggest divas in the business. Definitely up my street! She even sang My Heart Will Go On, which takes serious guts on a cruise ship in the middle of the sea.
The 4Tunes, an all-male singing quartet, also blew me away (and I'm not usually one for stuff like that).
Aurora's spa
The Aurora has a small but tranquil Elemis spa on deck 13, and I spent an afternoon there indulging in a fantastic Tri-Enzyme facial. My therapist, Wendy, was so pleasant, and I was positively glowing afterwards.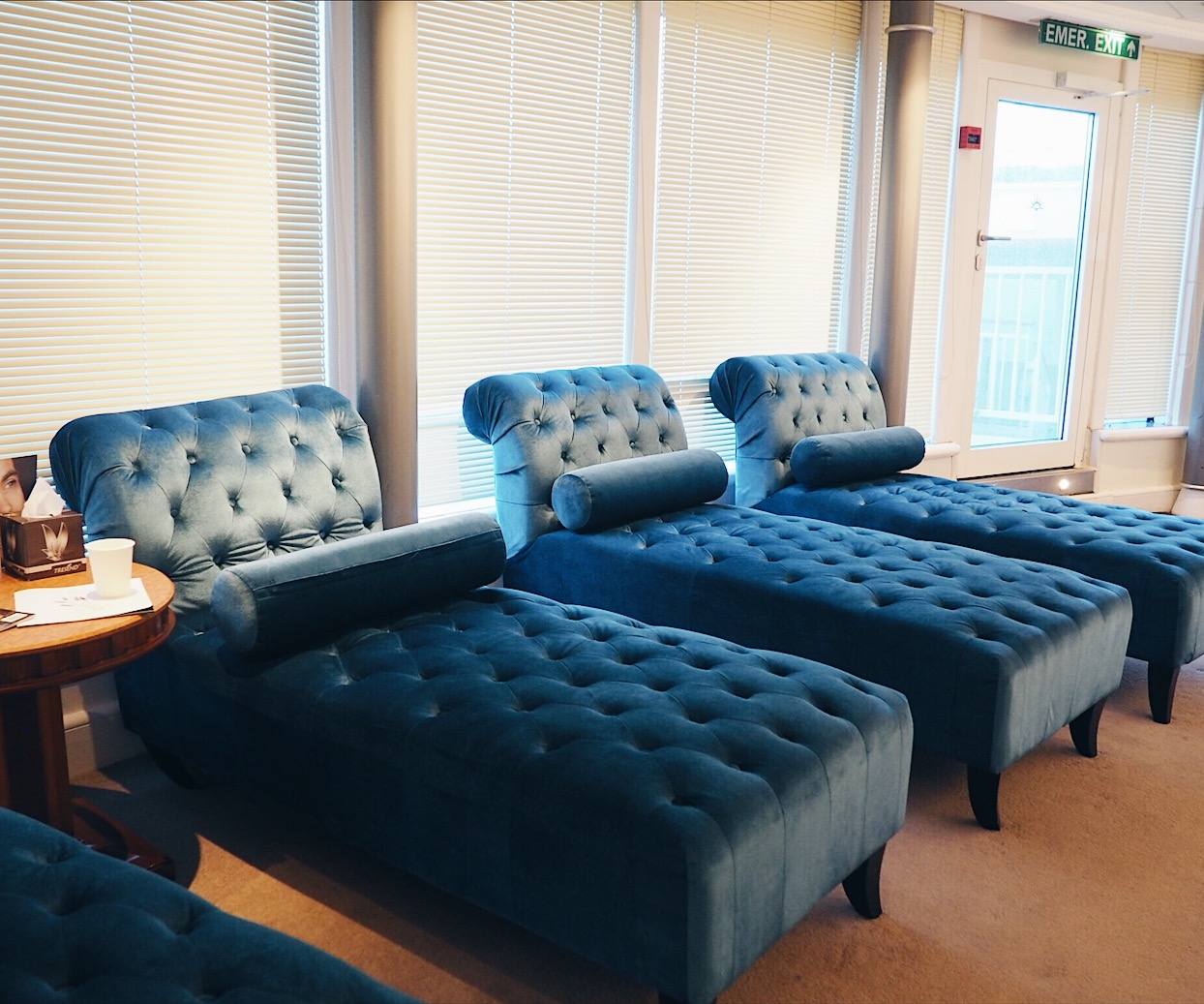 There's also an onboard gym, but I was more enthusiastic about the onboard food and didn't venture in. I promise I had all the best intentions – I packed trainers and everything, but the only outing they got was for a few brisk walks on the Promenade deck!
Ports and excursions on a P&O Cruise
I was thoroughly impressed with how efficient the embarkation/disembarkation process was in every single port. It certainly made a change from navigating airports with jet lag! P&O had some special festive excursions planned for passengers on our Christmas Markets Cruise. We did the 'Punch, Gluehwein and Barge Cruise' in Hamburg, the 'Tivoli Christmas Markets' in Copenhagen, a 'Walking Tour and Ice Bar Visit' in Oslo and 'Bruges at your own pace'. I'll be publishing a blog post all about those soon.
I think my most memorable moment was waking up as we were docking in Oslo. I pulled back my curtain to see this mesmerising view from our balcony.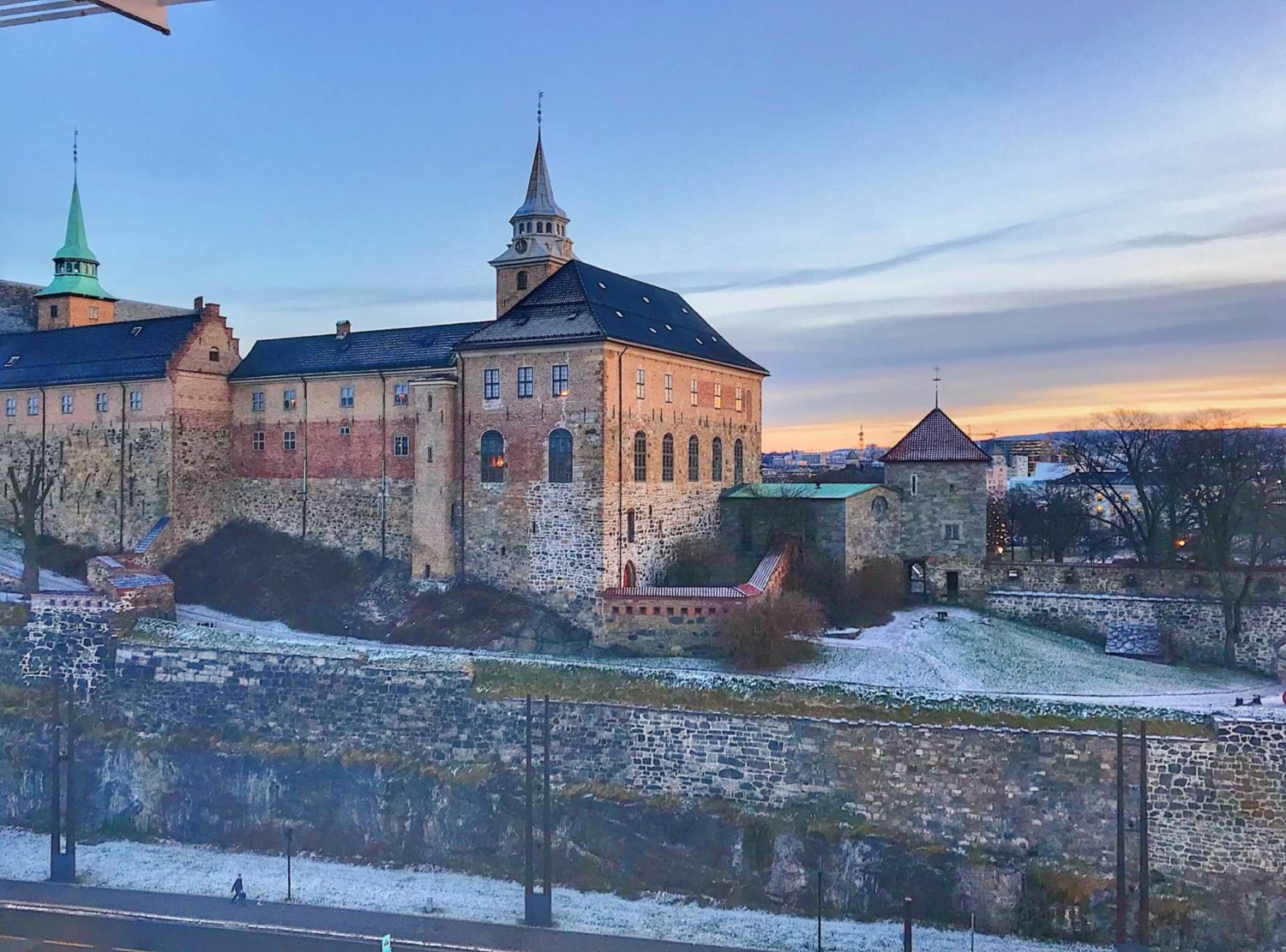 If you're an experienced traveller, you'd probably prefer to forego the tours and go it alone once the ship docks – but the excursions are a great option for anyone who doesn't want the hassle of planning their time in each port. The major attraction for me is that you're looked after when you do a P&O excursion, so you don't have to worry about missing the boat because of traffic, getting lost, taxi troubles or the like! Can you imagine?!
So, have I been bitten by the cruise bug after my P&O cruise?
While it had never occurred to me to book a cruise before my experience with P&O, our trip really opened my eyes to how great an option cruise travel is. For me, the major advantage is that you get to wake up in a new place without having done anything more strenuous than climbing into your already turned-down bed the night before. It's seeing the world without the hassle, and who doesn't just want an easy holiday sometimes? You only have to unpack your suitcase once, and you get to visit so many amazing destinations! Plus, cruises are super safe and you're SO well looked after. I felt like the Aurora was more than just a floating hotel, and I think that was due to the excellent, attentive staff who were so well-trained and efficient. Having tried plenty of other types of travel, from roughing it with a backpack to jetting out to luxury hotels for holidays I'd planned and booked myself, I can definitely appreciate that cruise travel is one of the more stress-free options.
I also found that P&O Cruises were super affordable. Considering that your package included full-board food and a generous cabin spend for alcohol, soft drinks, Costa coffee, port excursions, select dining and spa treatments etc, you really can enjoy a luxury holiday on a budget if you're savvy about looking for deals. Mum and I were happy to discover that P&O's onboard bar prices were pretty much the same as pub prices at home, but I know that's not the case for all cruise companies.
If you don't have a shipmate, our cruise seemed really well-suited to solo travellers too.
For me, a ten-day cruise was ideal, as I'm not sure I'd want to spend any more than two days at a time at sea (no matter how mammoth the ship was). One of the great things about cruising is that everyone you meet onboard is eager to share their cruise stories with you, so I got plenty of inspiration for future trips. Before chatting to seasoned cruisers on the Aurora, I wasn't aware that 'fly-cruises' were an option, where you fly out to a far-flung destination and join a cruise there, rather than spending eight or so days at sea just to get to the Caribbean from the UK. Fly-cruises definitely appeal to me now – as do shorter cruises, for example around the Norwegian Fjords or Greek islands. Well, I can dream…
I'd love to try a summertime cruise – purely just to sit on the deck in the sunshine or float in the outdoor swimming pool as the world quite literally sails by. A winter cruise is undoubtedly a very different experience to a summertime cruise, but they're perfect for anyone who just wants to get away.
I'm aware this is a super long post but I figured that if you're considering booking your first cruise with P&O, a really in-depth firsthand experience could be useful. I hope it has been!
I'm curious: what are your thoughts towards cruise travel? Have you ever been on one, and would you consider it if not? Did you follow my P&O Cruises adventure on social media (I posted loads on Instagram) and did it sway you? Let me know in the comments, and if you have any questions or I've missed anything out in my review of P&O Cruises Aurora, leave your comments below too and I'll do my best to answer them in full.
My mum and I were guests of P&O Cruises for review purposes but all opinions are, as always, my own.
Baltic, Christmas Markets cruise, 9 nights, £529pp
P&O Cruises is offering a 9 night cruise on Aurora (R824) from £529 per person for a inside cabin. Departing Dec 10, 2018 the price includes kids' clubs, full board meals and entertainment on board. 
Departing from and returning to Southampton ports of call are Hamburg (evening in port), Copenhagen, Oslo and Amsterdam (overnight in port). 
To book, visit www.pocruises.com, call 0843 373 0111 or visit your local travel agent.
Pin this