When I was in Manchester recently, I was invited to experience the Personal Shopping experience at Selfridges Exchange Square. Feeling like Victoria from Inthefrow or some other equally glam fashion blogger (I wish), I gladly accepted and looked forward to an afternoon of faking fancy as one of Selfridges 'most discerning customers'.
Read: I wandered around the second floor of Selfridges feeling completely out of my depth among all the gorgeous rich-people clothes, then finally remembered why I was there. Cut to me having a whale of a time, pretending I could afford all of the stuff I was sending to my try-on suite. I was scared to say any of the designer names out loud incase I got the pronunciation wrong and all the cool in-the-know assistants laughed at me, so that was also really fun.
If you've ever wondered how the other half live or want to see how designer gear looks on a regular person, now's your chance. Aren't I good to ya? Just kidding, I mainly wrote this post so I could share some selfies of me wearing clothes that made me feel a bit sick when I looked at the price tags…
Why the personal shopping experience at Selfridges is the best luxury treat
So, here's what you get when you book a personal shopping session at Selfridges.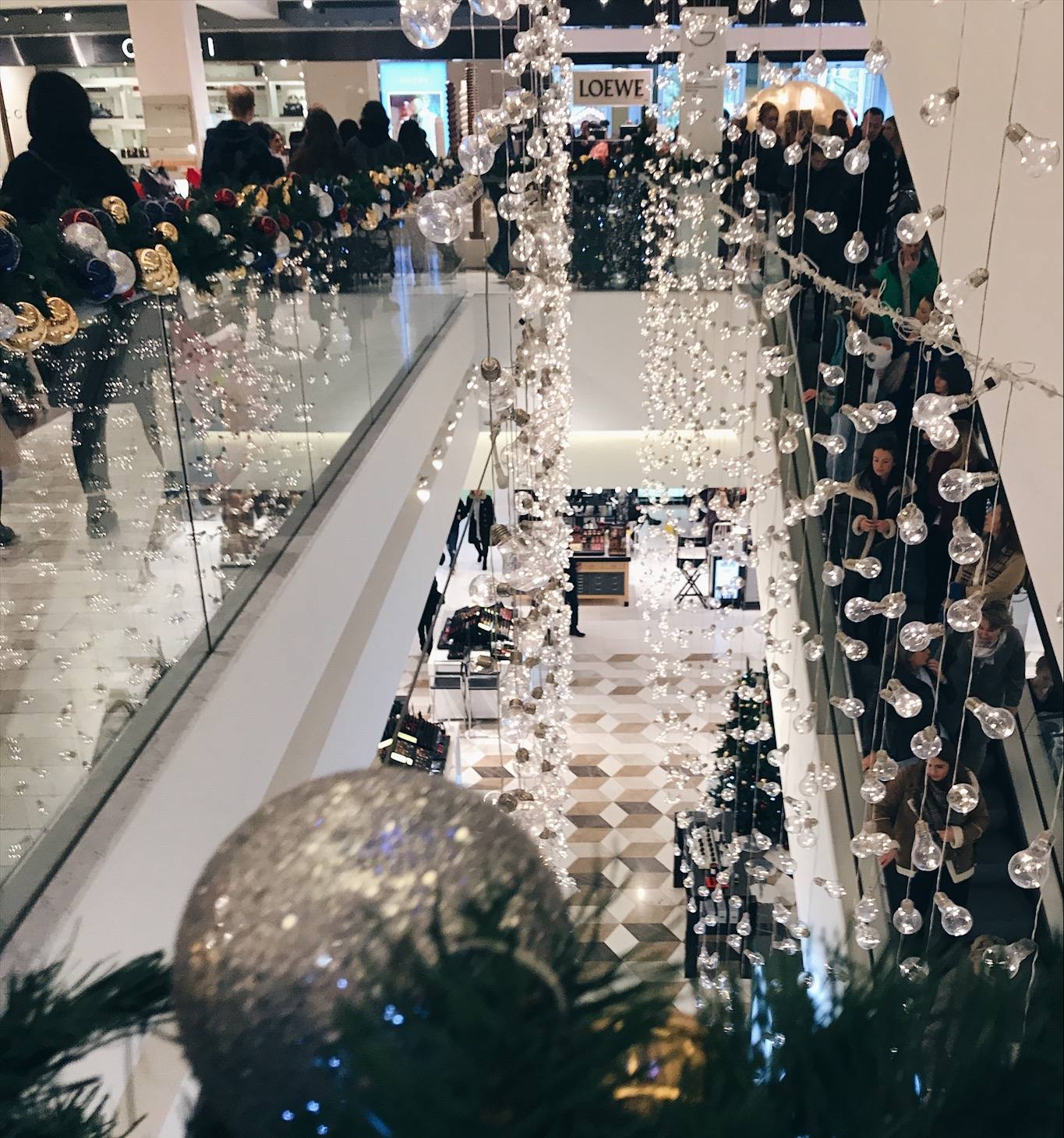 After a tour of the shop floor, where the assistants pointed out all of the Manchester exclusives, I spent some time selecting pieces to try on.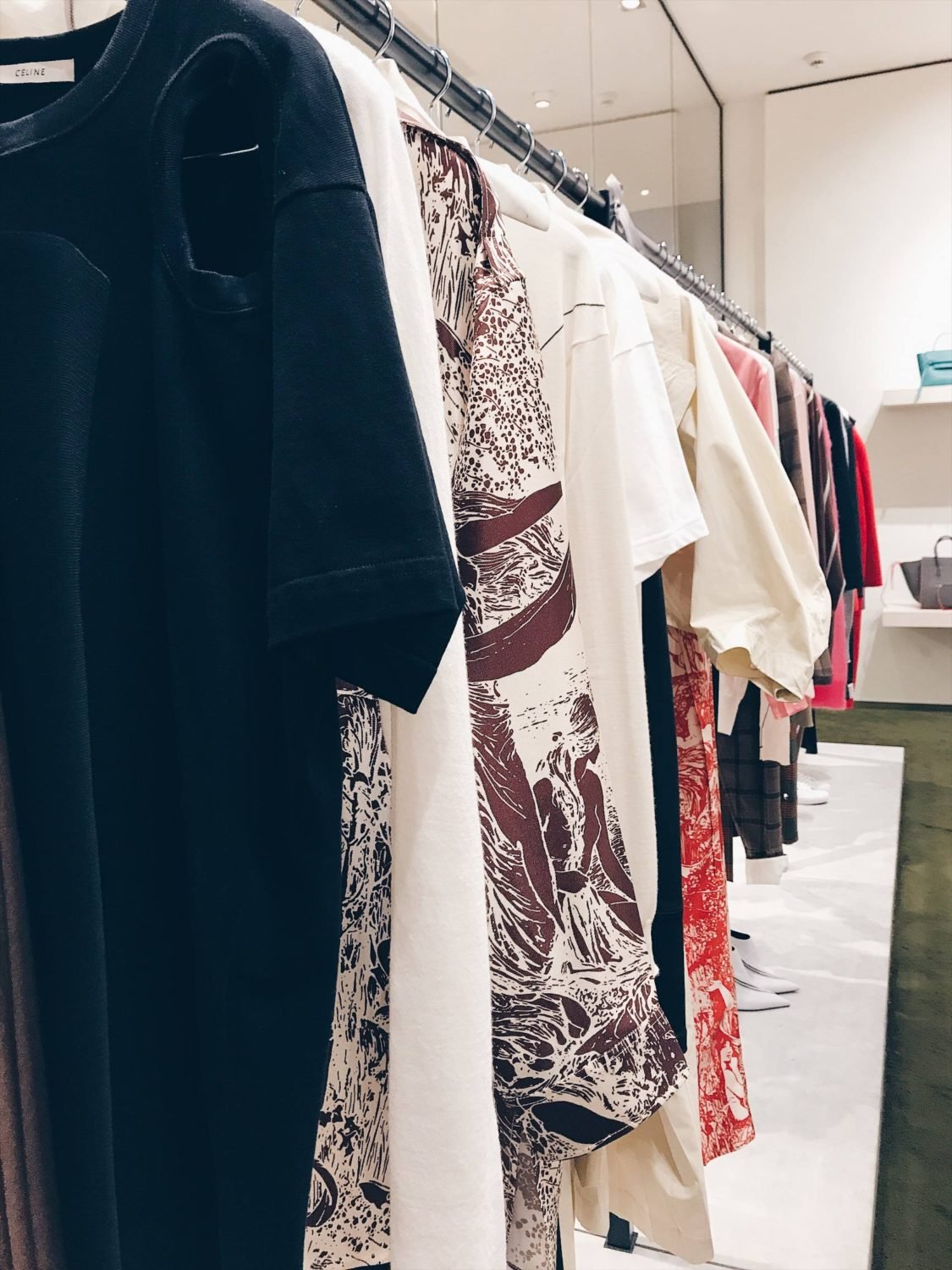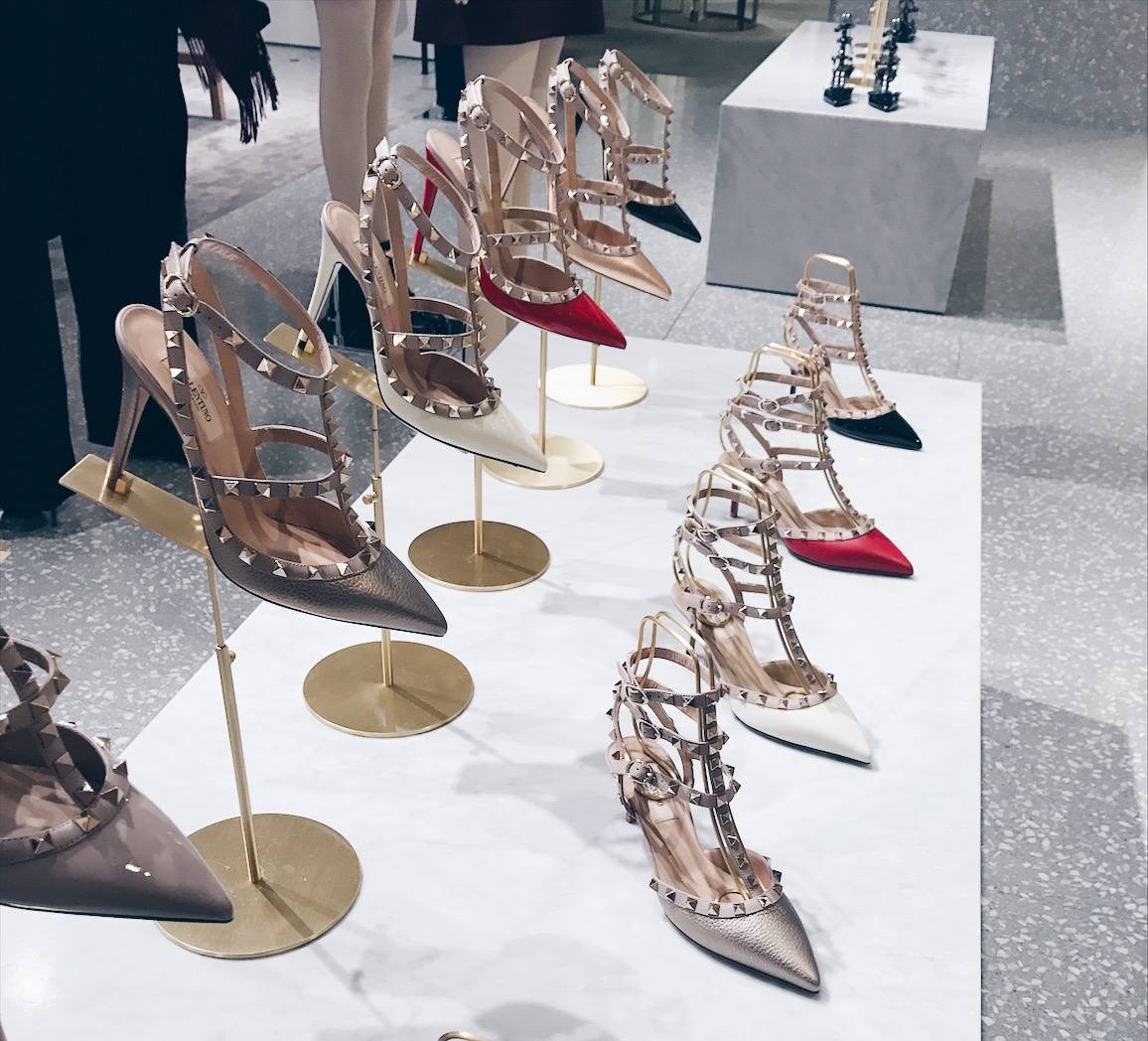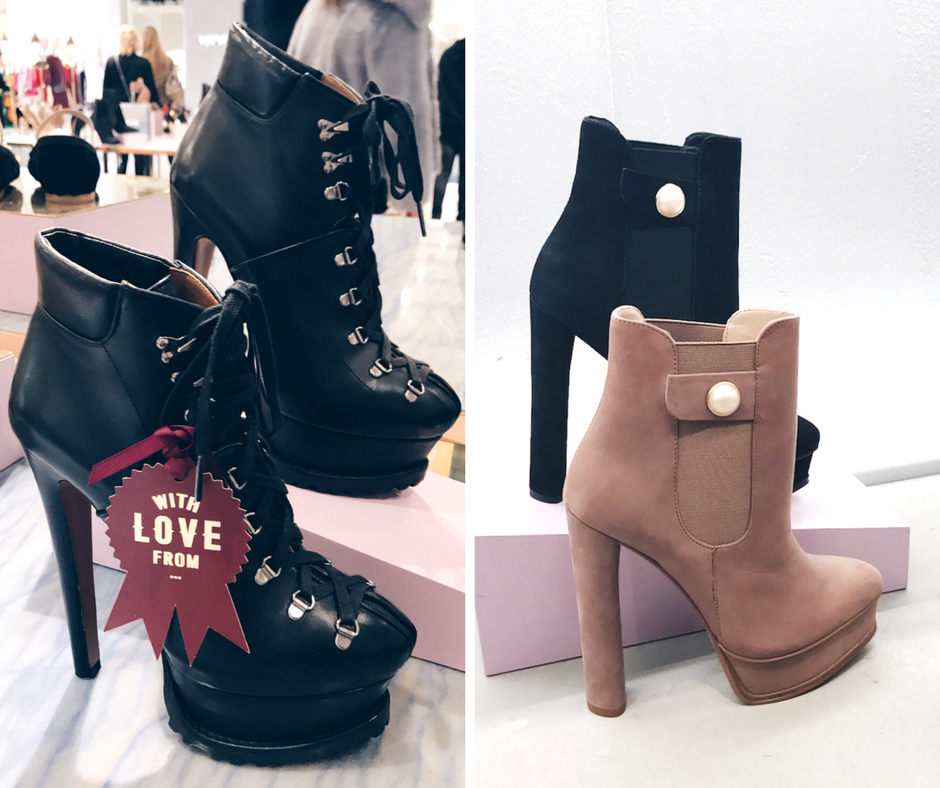 For the personal shopping experience at Selfridges, there are dedicated 'suites' that you can use as fitting rooms.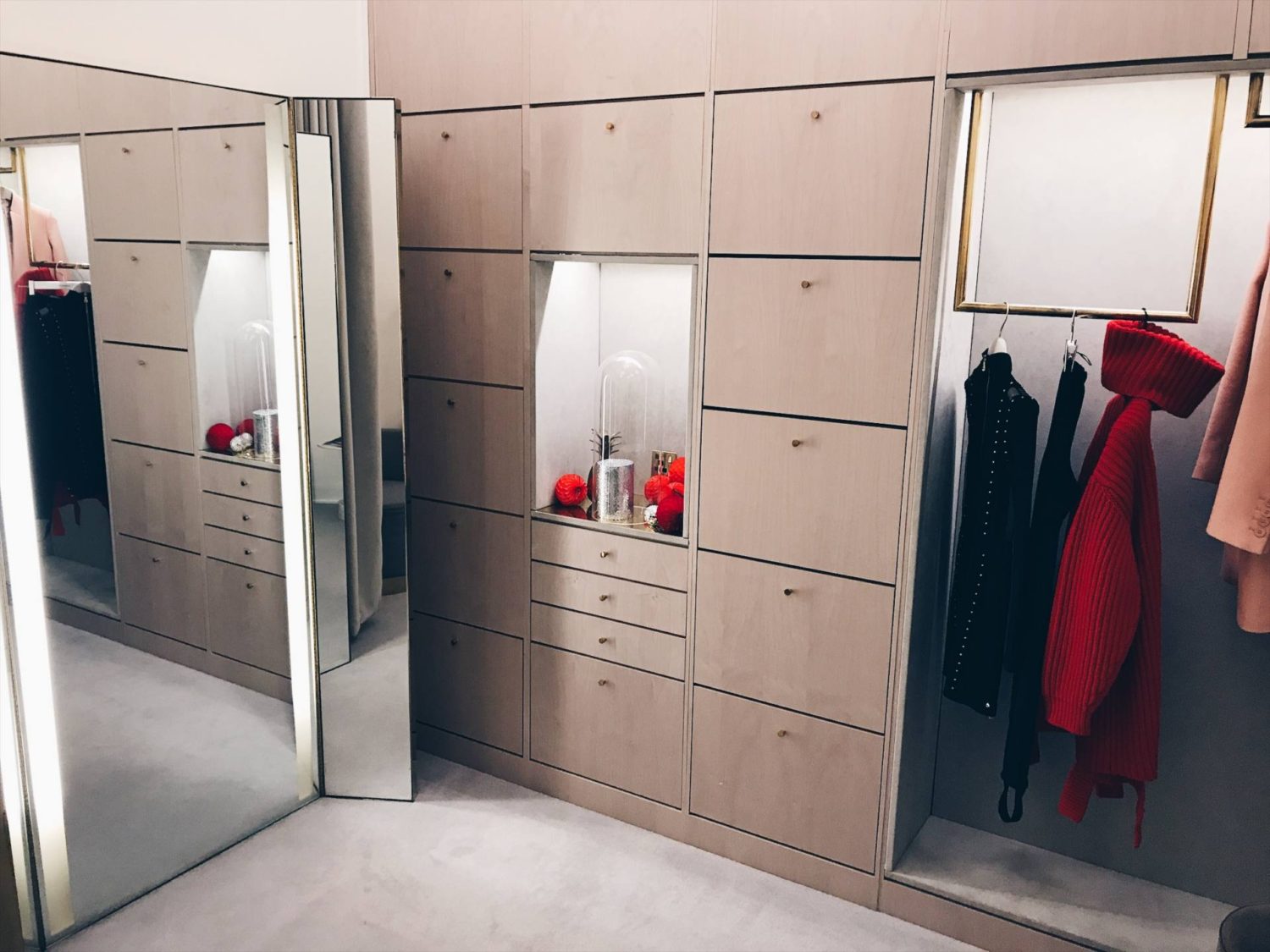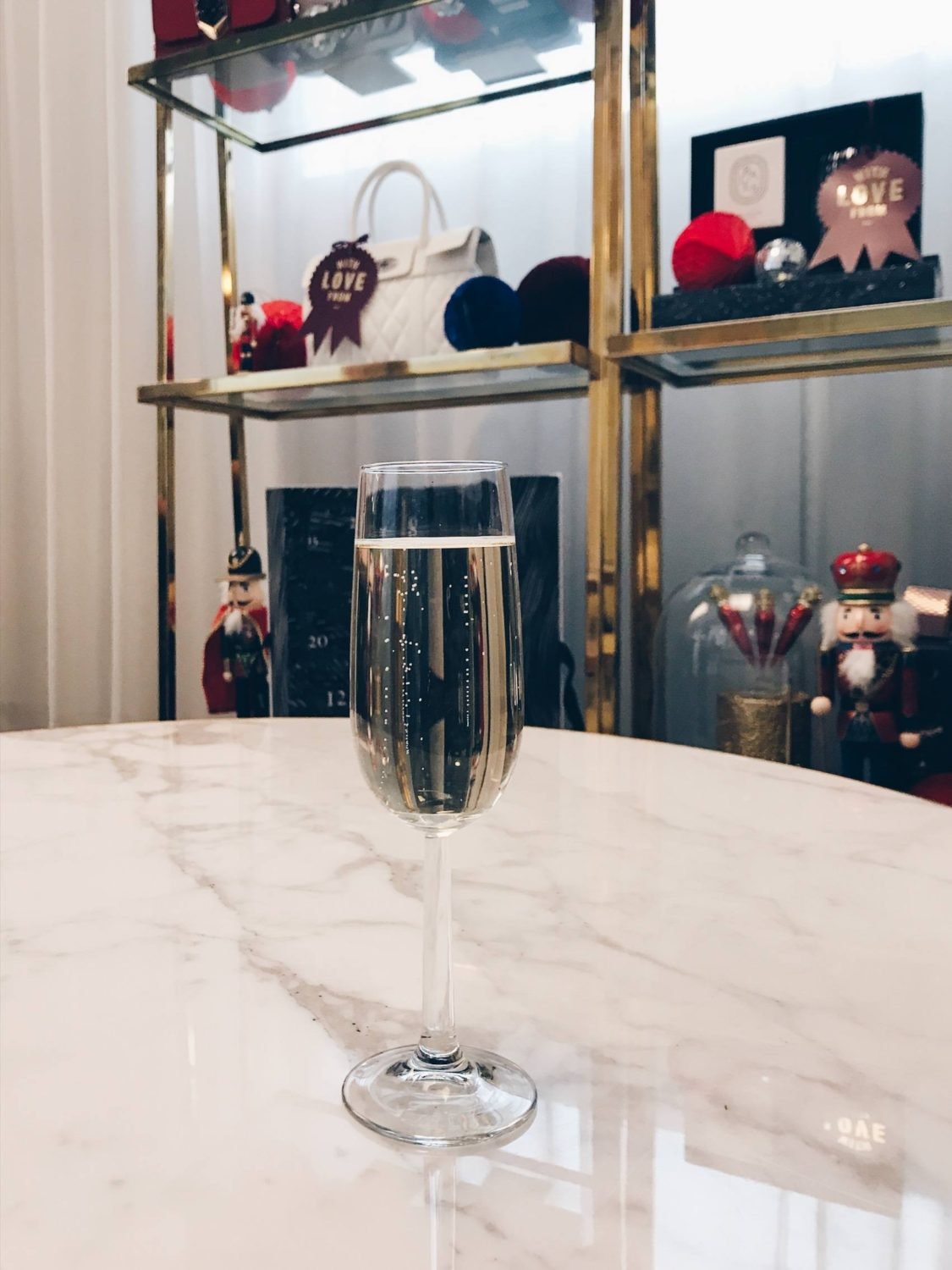 There's a luxurious space for any poor, downtrodden Instagram husbands or friends who are waiting to give you their verdict on your outfit, complete with champagne (!) and plush armchairs.
Here are the outfits I put together during my little session. Now, I've never really worn designer labels, and I don't believe most of my readers have either, so I just want to point out that I spent much of the two-hour consultation sweating into the £2000-odd dresses I tried on and wondering how anyone could justify spending this much money on clothes. I must admit though, the quality and feel to these super expensive pieces made me wish I was more of a baller. Primark and H&M just don't cut clothes like Stella McCartney does!
That Balmain dress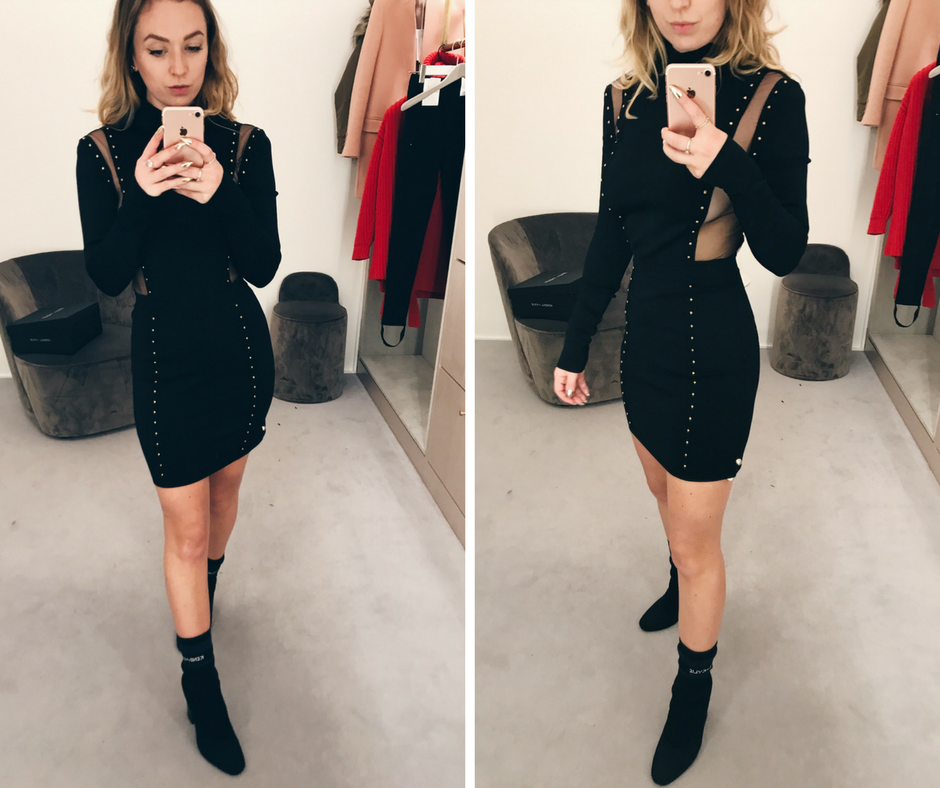 Balmain Black Studded Stretch-knit Mini Dress, £1910
Just when I thought my days of slipping into body con dresses were over, I tried on this Balmain beaut. It's heavily structured and I'm not sure you could ever wear it in a club because the material is about 1000 times thicker than your average ASOS Friday night dress. You'd boil alive – but I really like the literally-like-a-glove fit and the side boob exposure.

Cheaper alternatives
The Balenciaga jumper & leggings and Jenner boots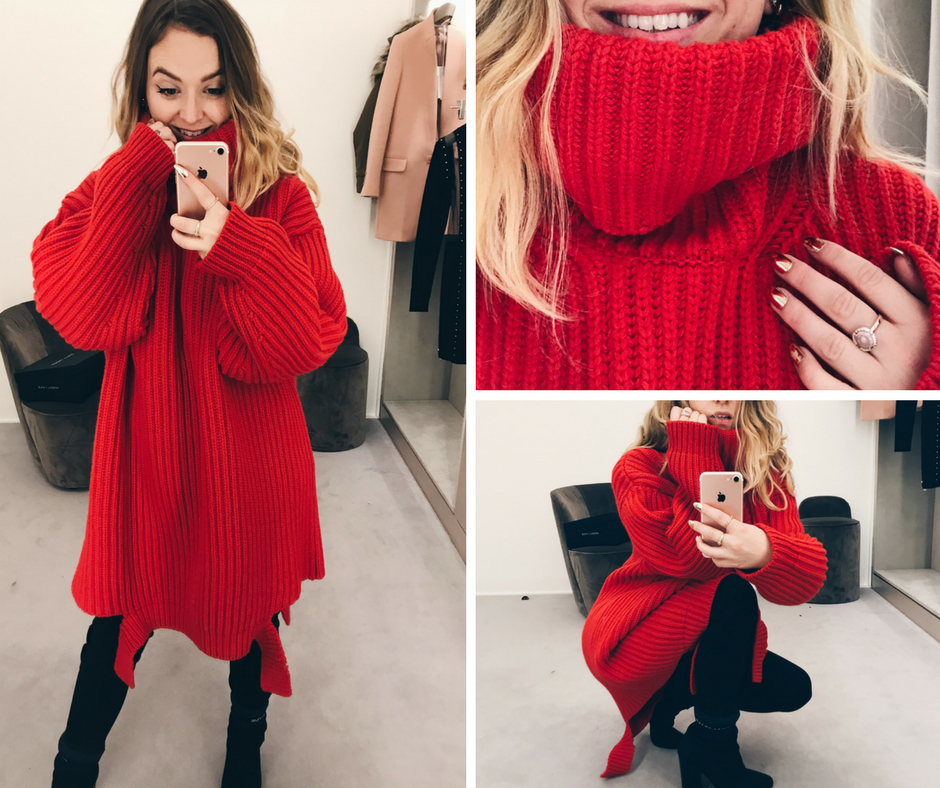 Balenciaga oversized ribbed wool turtleneck sweater, £815
Balenciaga jogger stretch-ponte stirrup leggings £545
Kendall+kylie 100mm Hailey Logo Knit Sock Ankle Boots £194
I had to take these retro mirror selfies in a rush because it was roasting and if my Selfridges experience taught me anything, it's that designer clothes use a lot more material than regular ones. That being said, I bloody loved this look! If I was going to actually buy anything from my personal shopping session (I can dream), it would be this oversized knit.

Cheaper alternatives
The Stella McCartney wool coat
Oh my. I didn't want to take this off, and have been searching for an affordable high street version ever since. Unfortunately, nothing quite cuts it! This is probably the most elegant coat I've ever had the pleasure of wearing (albeit for five minutes with zero witnesses aside from you lot, now).

Cheaper alternatives
The Stella McCartney parka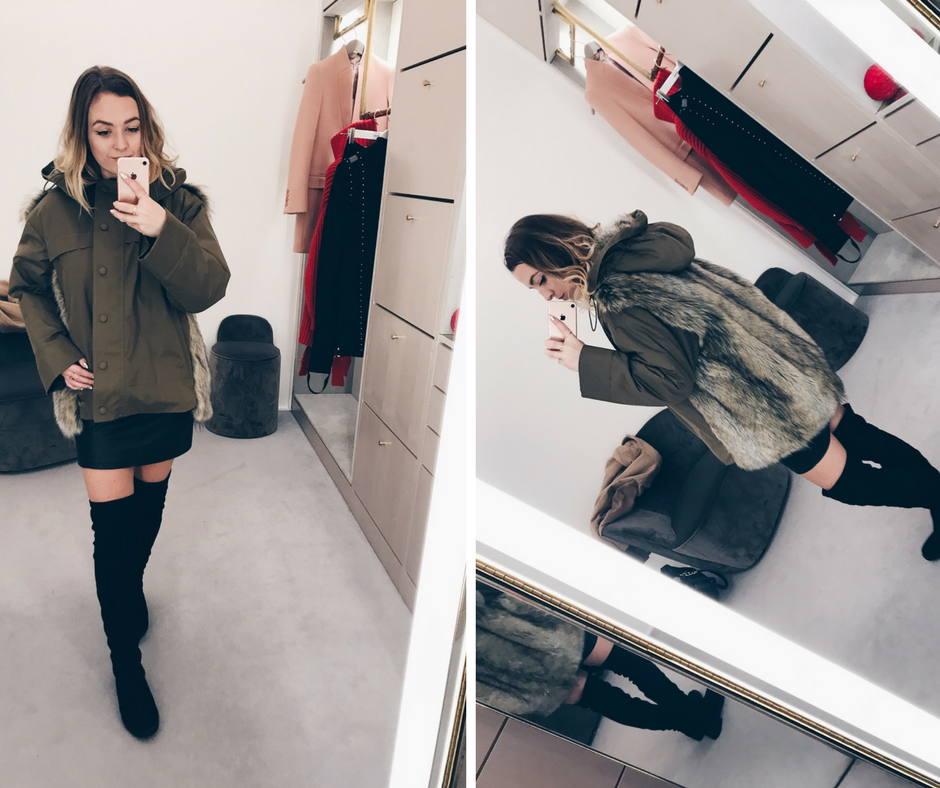 The final favourite thing I tried on was this parka. It's faux fur (don't worry), incredibly lightweight and very loose-fitting. I fell in love with quite a few pieces in the Stella Mccartney section!

Cheaper alternatives
The cherry on top of my luxurious personal shopping experience was a sweet treat at Selfridge's onsite restaurant, San Carlo Gran Café. Everything on the menu looked delicious, but I had just come from brunch at Evelyn's so I figured I could still have dessert. This raspberry tart was dreamy.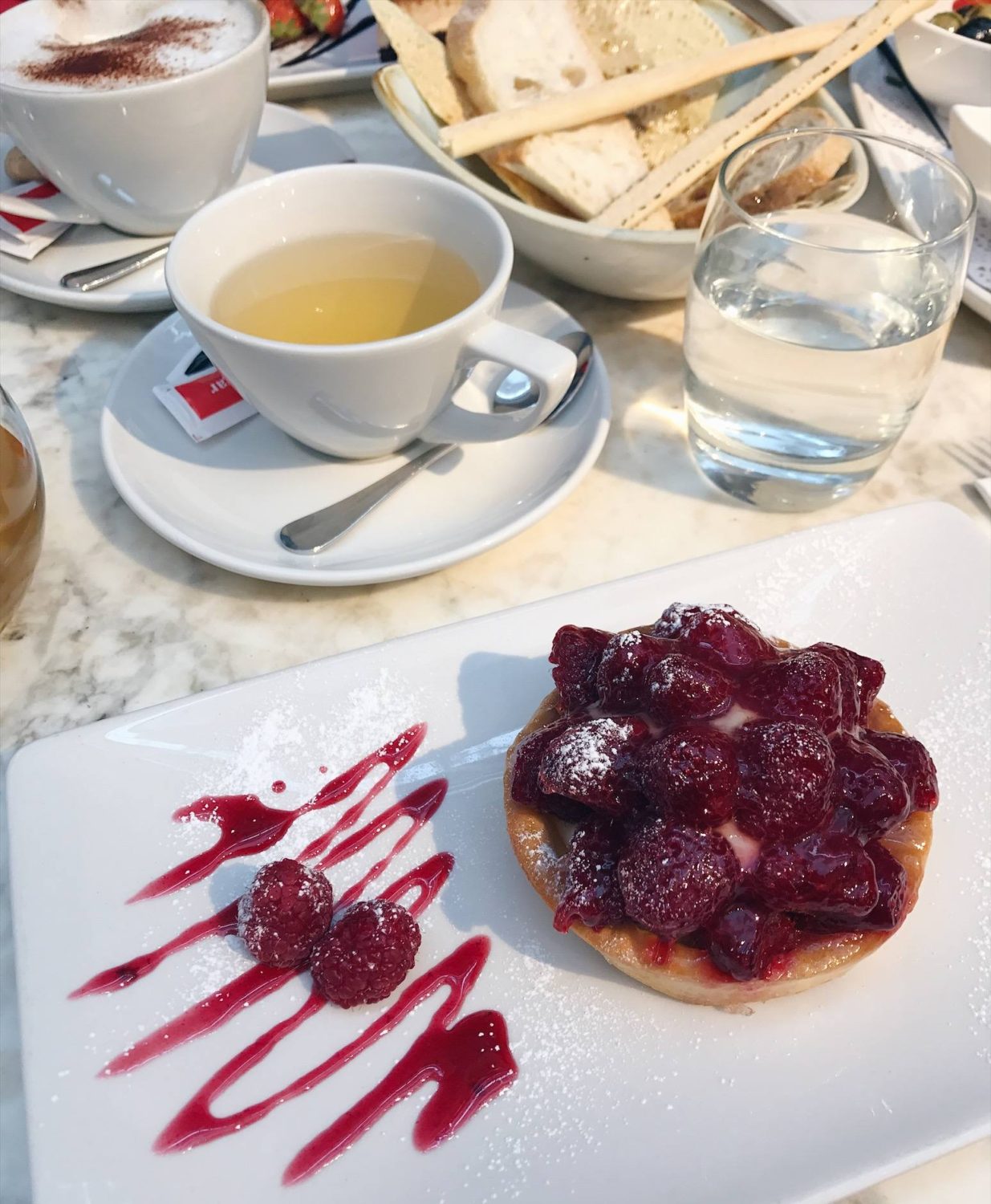 All-in-all, the personal shopping experience at Selfridges in Manchester is a super luxurious way to shop, and makes the whole ordeal of picking an outfit for a special occasion less of a trial and more of a treat. I'd love to go back with a little lottery win…
I think it would also make a great pre-hen party treat, because we all know that the thing to do these days is have multiple hen 'events'.
This post is a departure from my usual content but I just thought it would be interesting to show me being super uncomfortable in a new environment. Hope you enjoyed!
I'm curious – have you invested in any designer pieces, and was it worth it? What were they? Let me know in the comments, so I can use it to justify treating myself one day xx