Officially the worst travellers ever
A few stops in to our New Zealand South Island road trip, we got lazy. After Queenstown's antics we were a bit worse for wear, so we only spent one night in Franz Josef. Unfortunately, we didn't get to see the glacier. I know we should have because one day it won't be there but it sounded cold and too much hassle. We were running out of time and, as C said, "I'd rather sit and look at a cube of ice in my drink". We're probably the worst backpackers ever.
After a journey with the most enthusiastic bus driver in the world, we arrived at our hostel. It was closed for renovation, but a sign directed us a few metres down the road. The hostel we ended up at was called Sir Cedrics Chateau Franz Backpackers, and it had a hot tub, a love shack, a hammock, and stables. Very cute.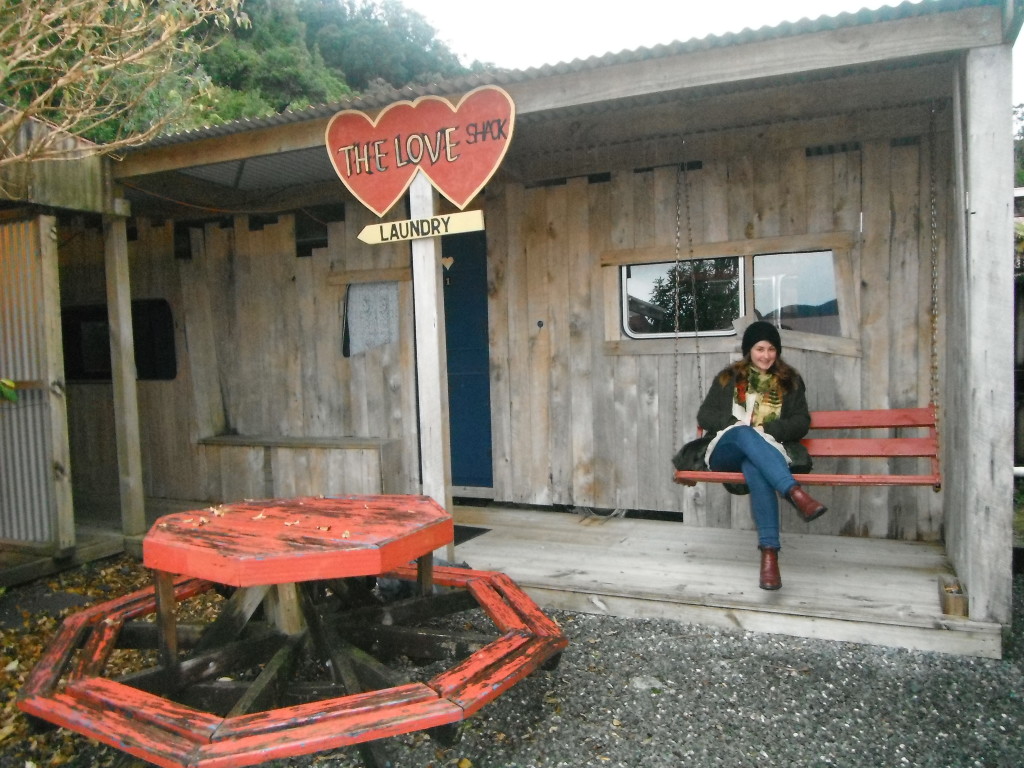 From Franz Josef we bused to Nelson, and we gave a German hitchhiker a ticket we had spare, because we had bought too many on GrabOne. We figured the karma would come back to us if we got stuck later in the trip. Our bus stopped at Pancake rocks in Punakaiki.
What are the Pancake Rocks?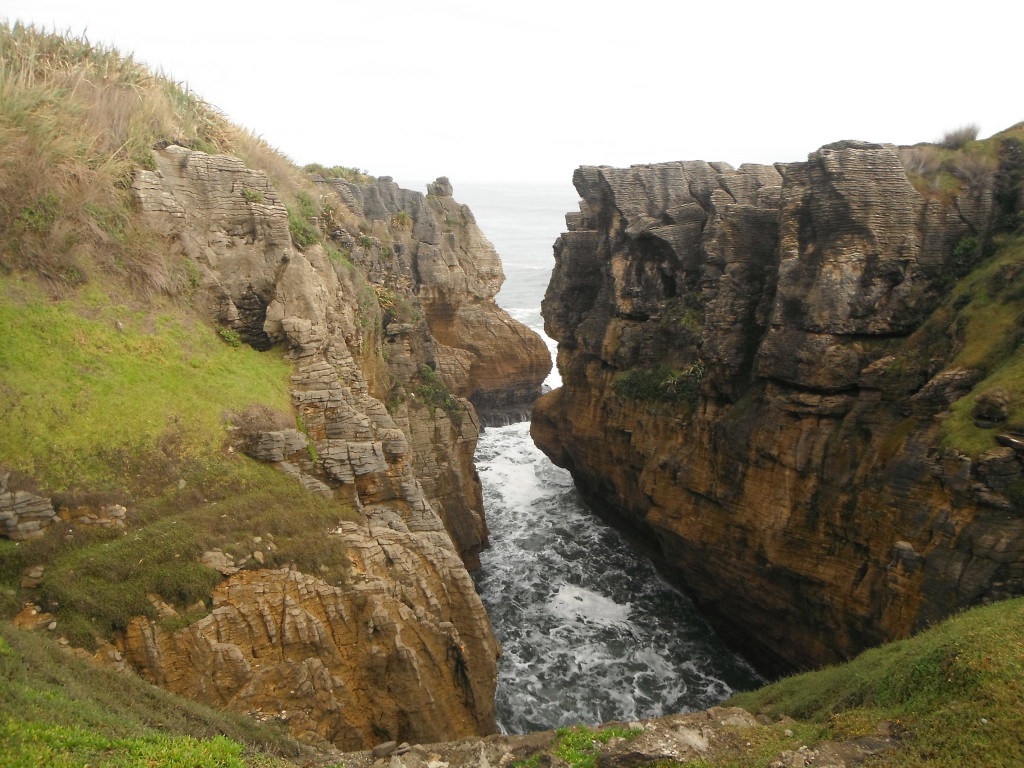 The erosion of limestone means the sea bursts through blowholes in the layered rocks at high tide. The stacks, ridges and chasms are pretty cool. The tide wasn't quite high enough for geysers when we stopped, but our new German friend led us over the 'No entry beyond this point' fence to a better view.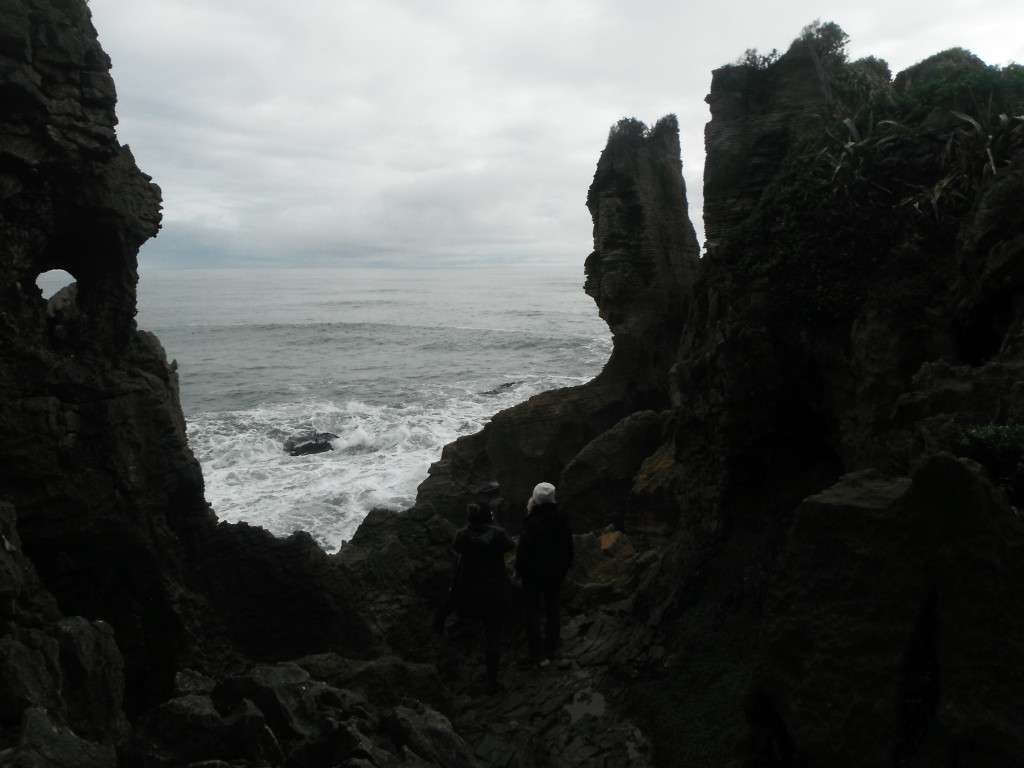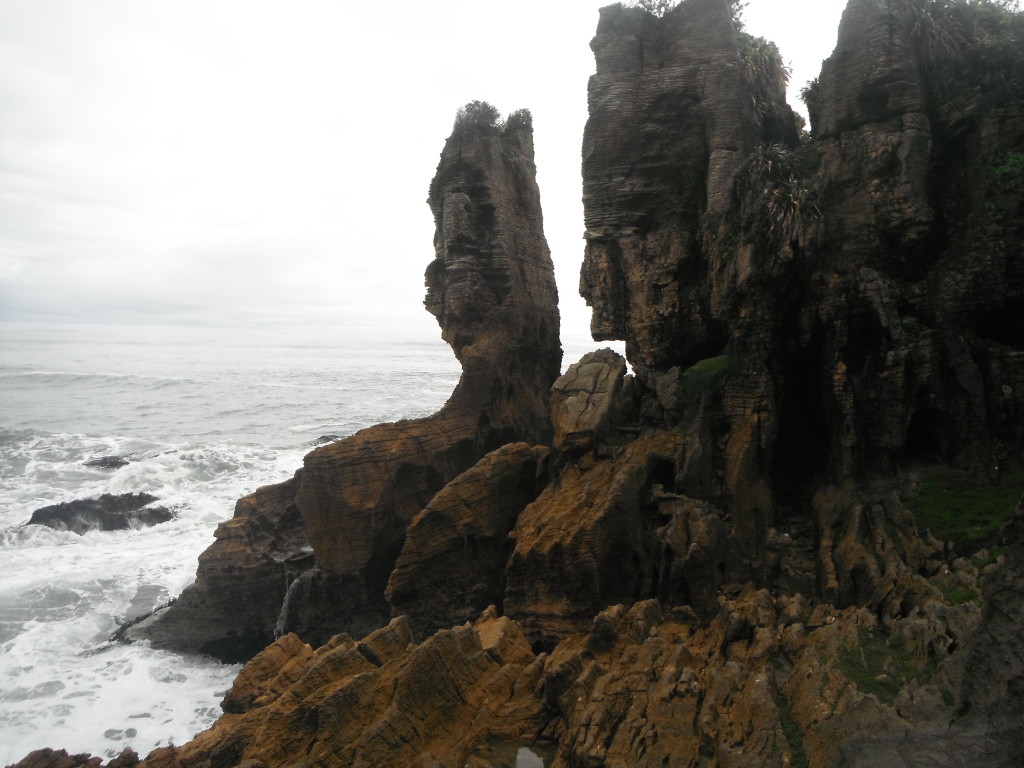 When we got back to the bus, a bird wanted to make friends.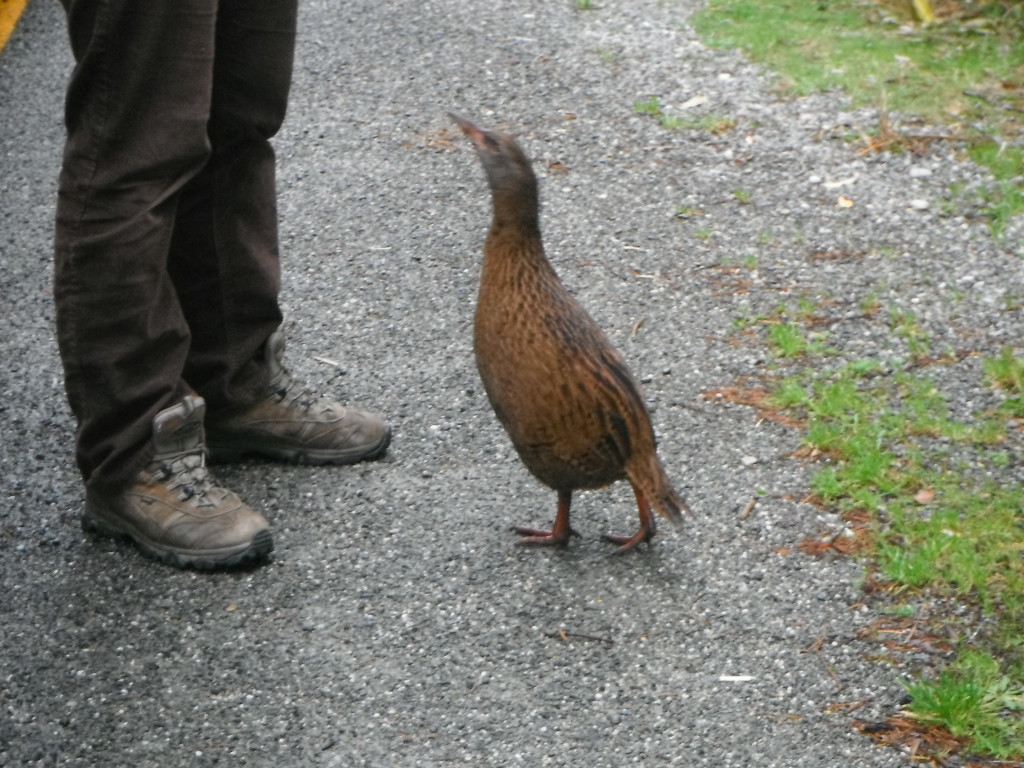 New Zealand opened my eyes to just how beautiful the world can be. It seemed like we were constantly crossing winding rivers, cute brooks or waterfalls, and gazing out at crystal clear lakes. On every mist shrouded bus journey I spotted these really majestic looking birds; they were always in pairs but I've no idea what they were called.
Next stop Nelson!
To read about all of my travels, in particular this three month adventure, you might want to like my facebook page and follow me on twitter.