Málaga is a city that has mastered the art of self-reinvention, having transformed from a sleepy port to the biggest cultural hub in southern Spain in the past ten years. Exquisite architecture, delicious food and warm, friendly locals who are as passionate about their home's past as they are its future combine to make Málaga the perfect place for a European city break. With its prime location in Costa del Sol, it's also easy to spend at least one day in Málaga if you're holidaying in one of the area's many beach resorts. From the Argentinian parrots that flit between palm trees near the city's port to the laid-back cafe culture in Málaga's side streets, the city's ambience is one of relaxation. This is a place where the locals take the time to enjoy their life.
How to spend one day in Málaga
I flew to Málaga with Jet2 to discover what the city had to offer, and managed to squeeze so much sightseeing (and eating!) into just 24 hours in Málaga. Here's my guide to all the best things to do in Málaga in a handy one day itinerary.
Mañana: Wake up and smell the coffee
Start your day in Málaga with a caffeine boost – the Málaga way. In Málaga, the locals have a unique way of ordering coffee, which was created at Cafe Central on Plaza de la Constitución so as not to waste one single drop. You can order no less than nine different serves – from 'solo' – an entire cup of black coffee, to 'nube' – just a drop of coffee with 95% of the cup filled with milk (though this actually translates to 'cloud'). At Cafe Central, they have a humorous take on ordering a glass of milk – 'no me lo ponga' – 'don't tell me'.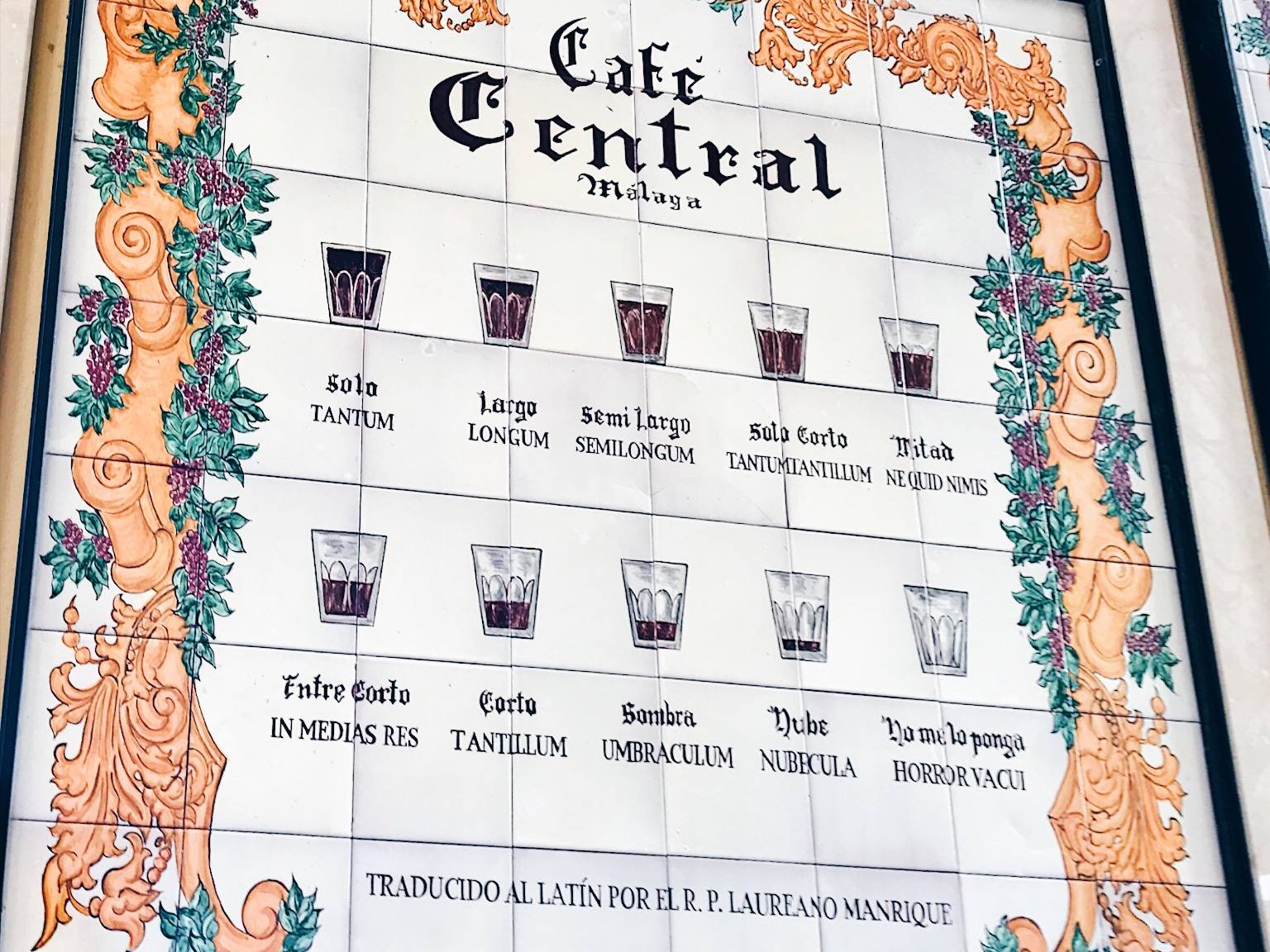 Delve into Picasso's mind at the Picasso Museum
Picasso may have spent most of his life in France, but he was born in Málaga. The Picasso Museum was opened in 2003 after Picasso's family donated their private collection and its opening spurned the city to invest millions of euros in more art and cultural attractions, transforming Málaga into the vibrant cultural hub it is today. You could say that modern Málaga was born with the Picasso Museum.
Whatever you think about Picasso, it's worth spending an hour taking in the collection while you're in Málaga and possibly having your opinions altered by one of the knowledgeable, unbiased guides. My visit changed the way I feel about Picasso!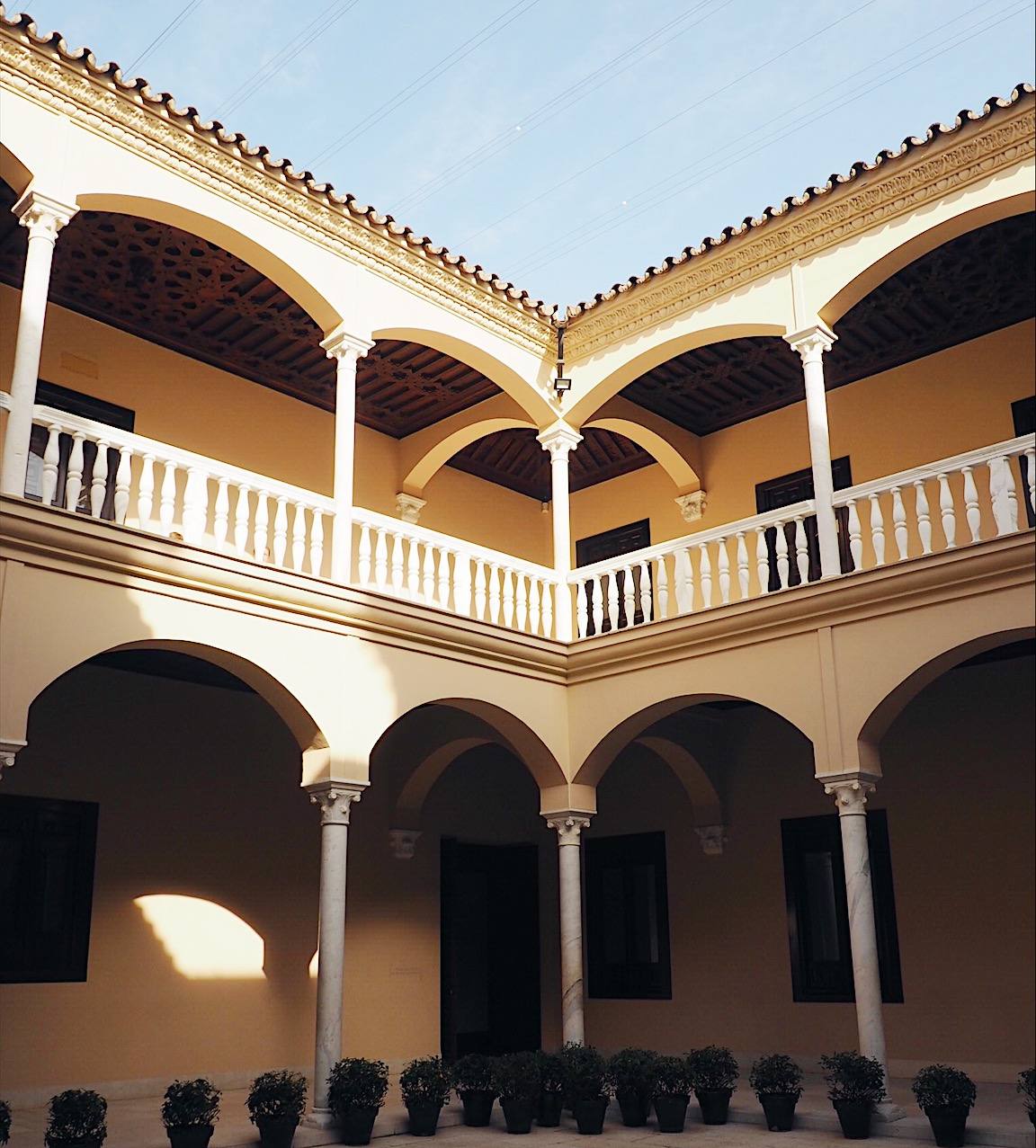 Get arty at Centro Pompidou Málaga
This futuristic rainbow cube building has become an emblem of the city itself, and inside you'll find a large collection of contemporary art including photography, design, architecture, video and more.
The art centre is testament to Málaga's revival as an arts destination and takes pride of place on the city's recently refreshed port.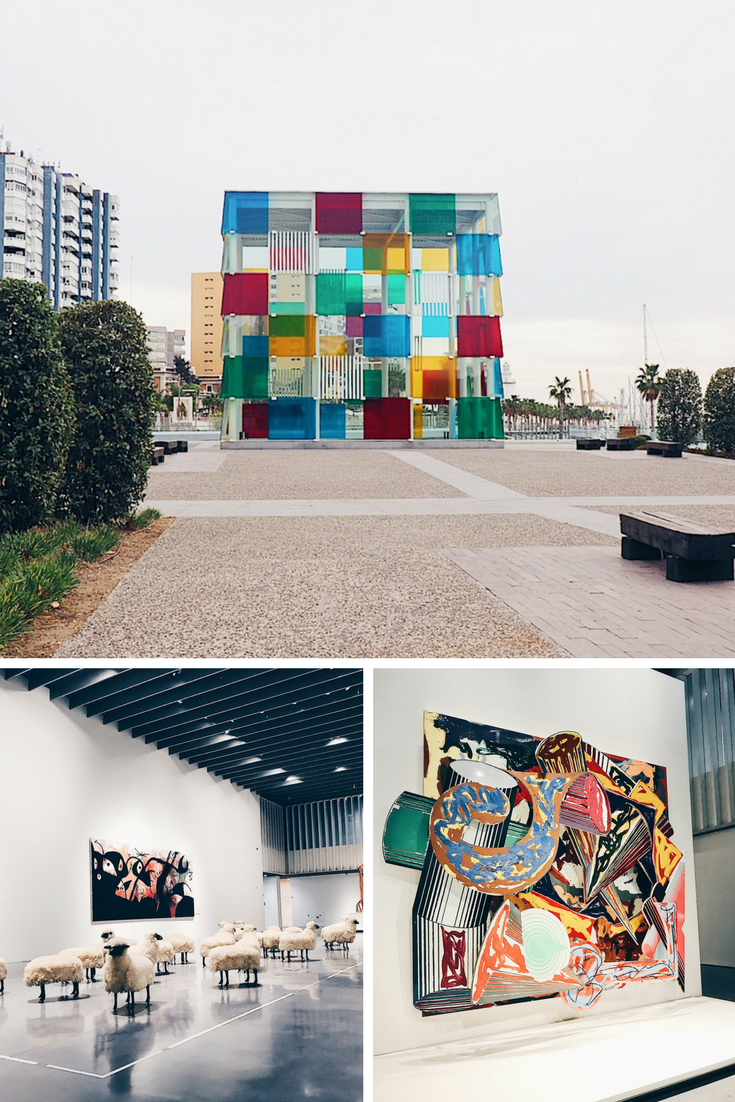 If you have more time, you can also visit Málaga's other museums – there are over 30 of them. Some of the most popular are Museo Carmen Thyssen and the 'Centro de Arte Contemporáneo' (Contemporary Art Centre or CAC).
Lunch time: Food tour / market visit
I've always been fond of Spanish food but Málaga's gastronomical offering really wowed me. We took a food tour with Spain Food Sherpas, and it turned out to be a fantastic way to learn about and taste Malagueña cuisine. We visited the Atarazanas market for the best octopus I've ever tasted, stopped by an artisan called La Martina de Gastrotienda for a Jamón Serrano tasting (every bit as good as it sounds!), then indulged in the local habit of 'restaurant hopping', including experimental spots like Uvedoble and Mainake.
If you'd rather create your own culinary tour of Málaga, the city has 15 different markets, so those would be the best place to start. The Atarazanas is perhaps the grandest – the building was once a shipyard and the stained glass windows make it easy to find. The stalls have been passed down through generations.
Be sure to pick up some 'Salchichon de Málaga' and cheese made from local goats milk.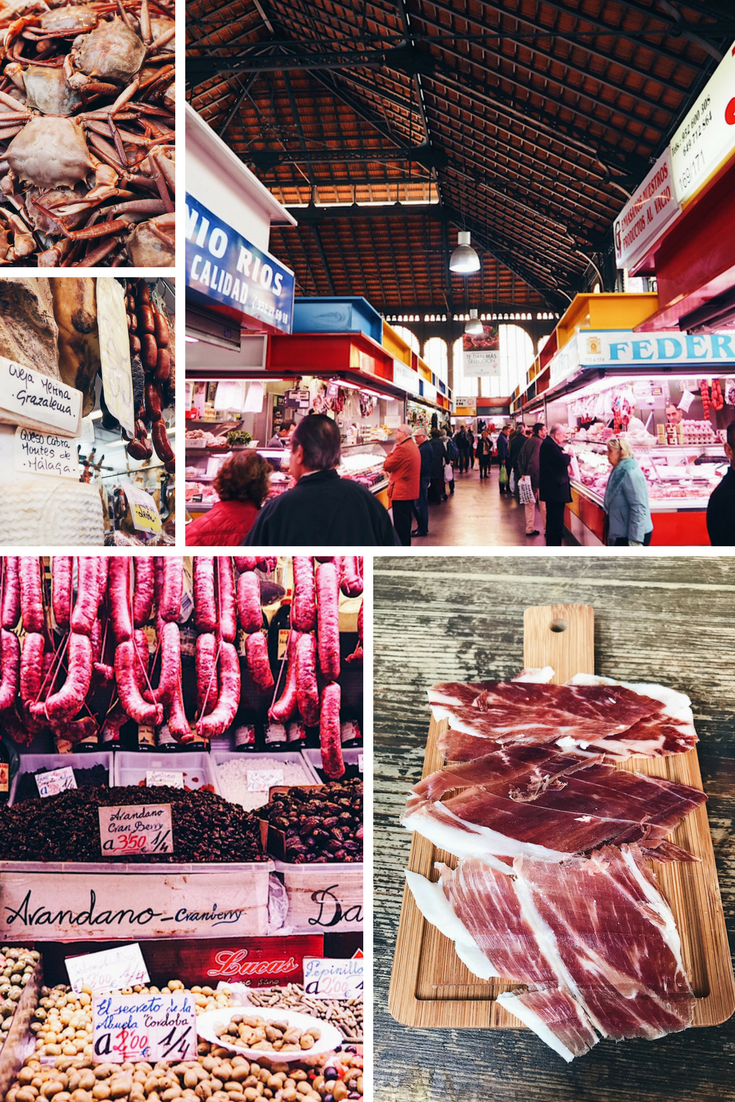 You also have to try the tiny anchovies they serve all over Málaga, which are famous to the region. In fact, outside the province, people from Málaga are known as 'boquerones'- the name of the fish!
---
---
Retail therapy on main street
If you've come to Spain to shop, Málaga's pedestrianised Calle Marqués de Larios is filled with high street and designer brand name shops, or you can find everything under one roof at El Corte Inglés. This mammoth department store is Spain's answer to Debenhams and also has some excellent dining options.
Other shopping destinations in Málaga which also have entertainment venues are the Muelle Uno market in the port and Plaza Mayor Leisure Park.
For souvenirs, there are shops all over Málaga selling local produce like Iberian Jamon, Moscatel sweet wine, olive oil and fun flamenco dresses.
Afternoon: Amble around Málaga
Málaga's marble streets pave the way for a pleasant meander, so spend an hour or two exploring the city on foot. The main historic attractions are Alcazaba of Málaga, which is a medieval fortress, Málaga Cathedral and the Roman Theatre. For me though, the most delightful sights are to be found down the little side streets and in arty Soho.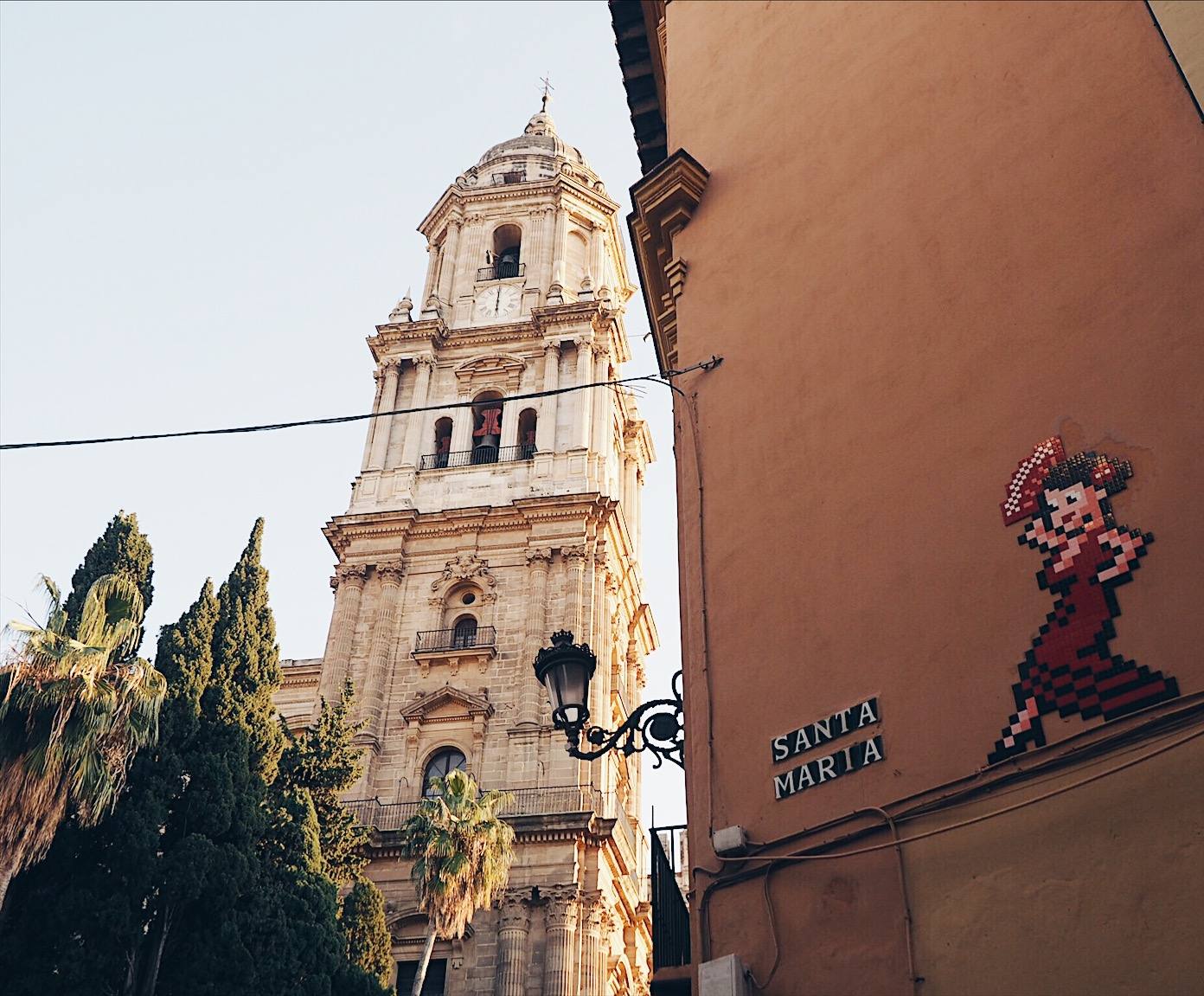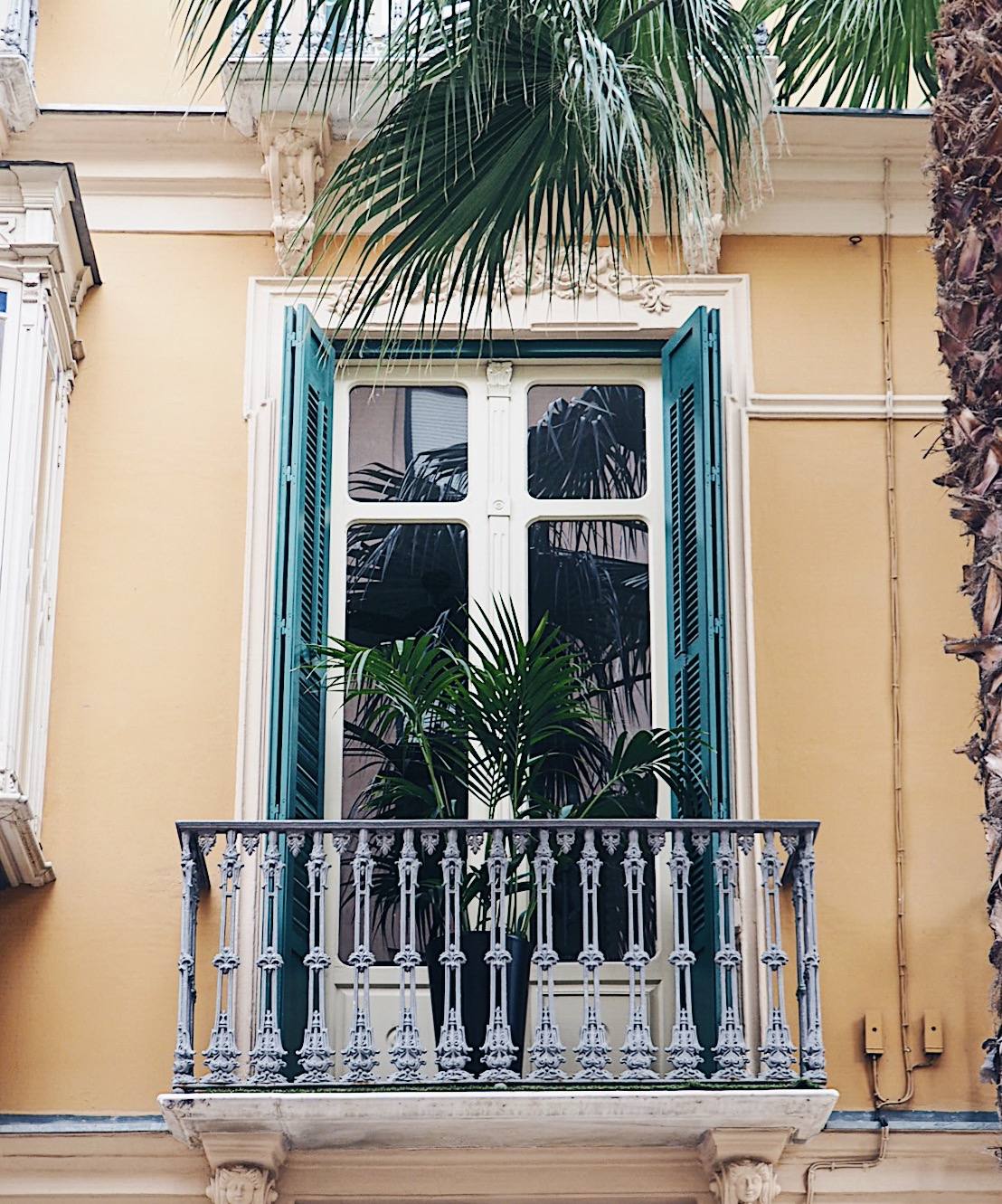 Something about Málaga's pastel-painted, balcony-clad buildings reminded me of Italy, but the city is undoubtedly Spanish.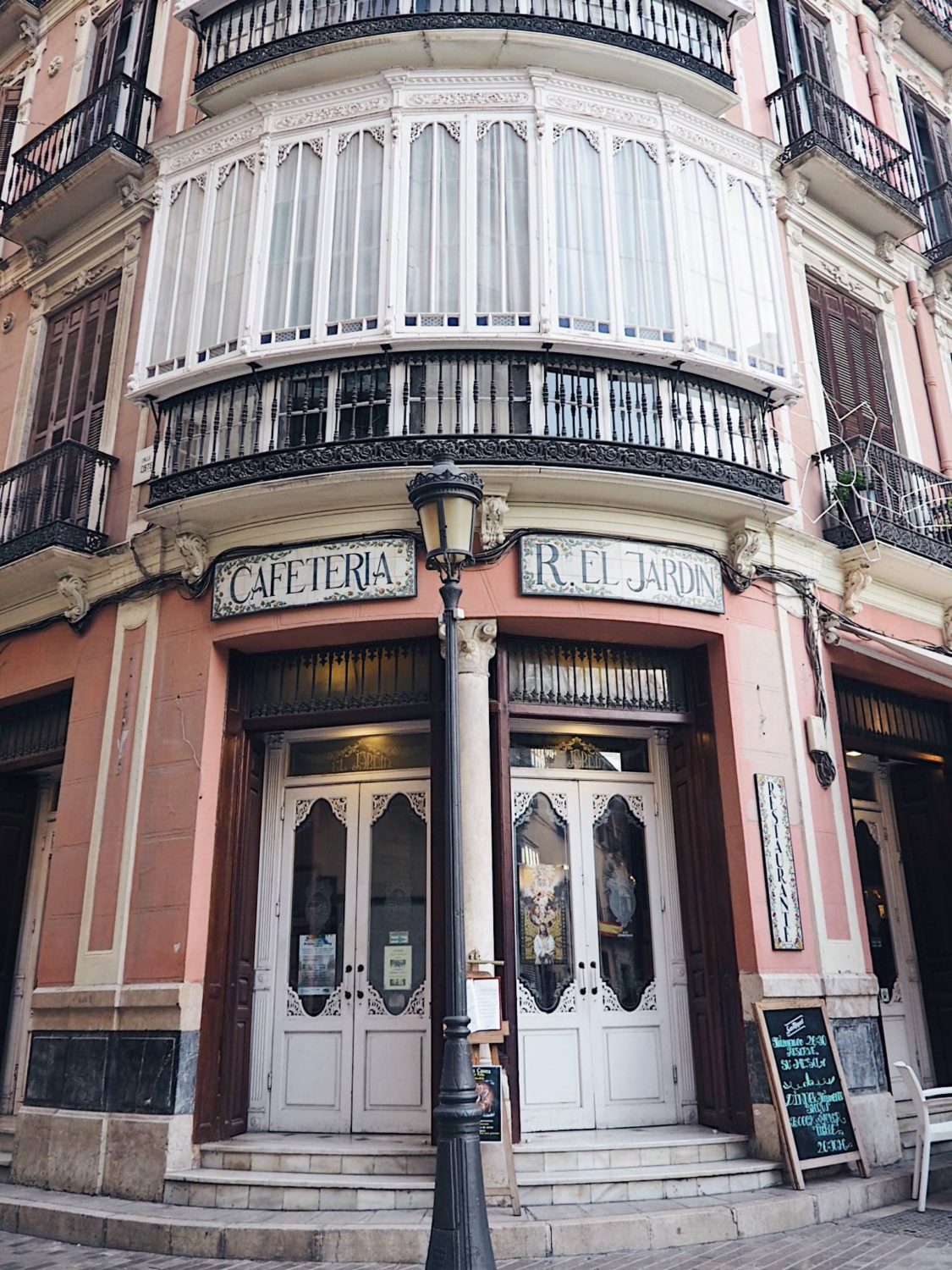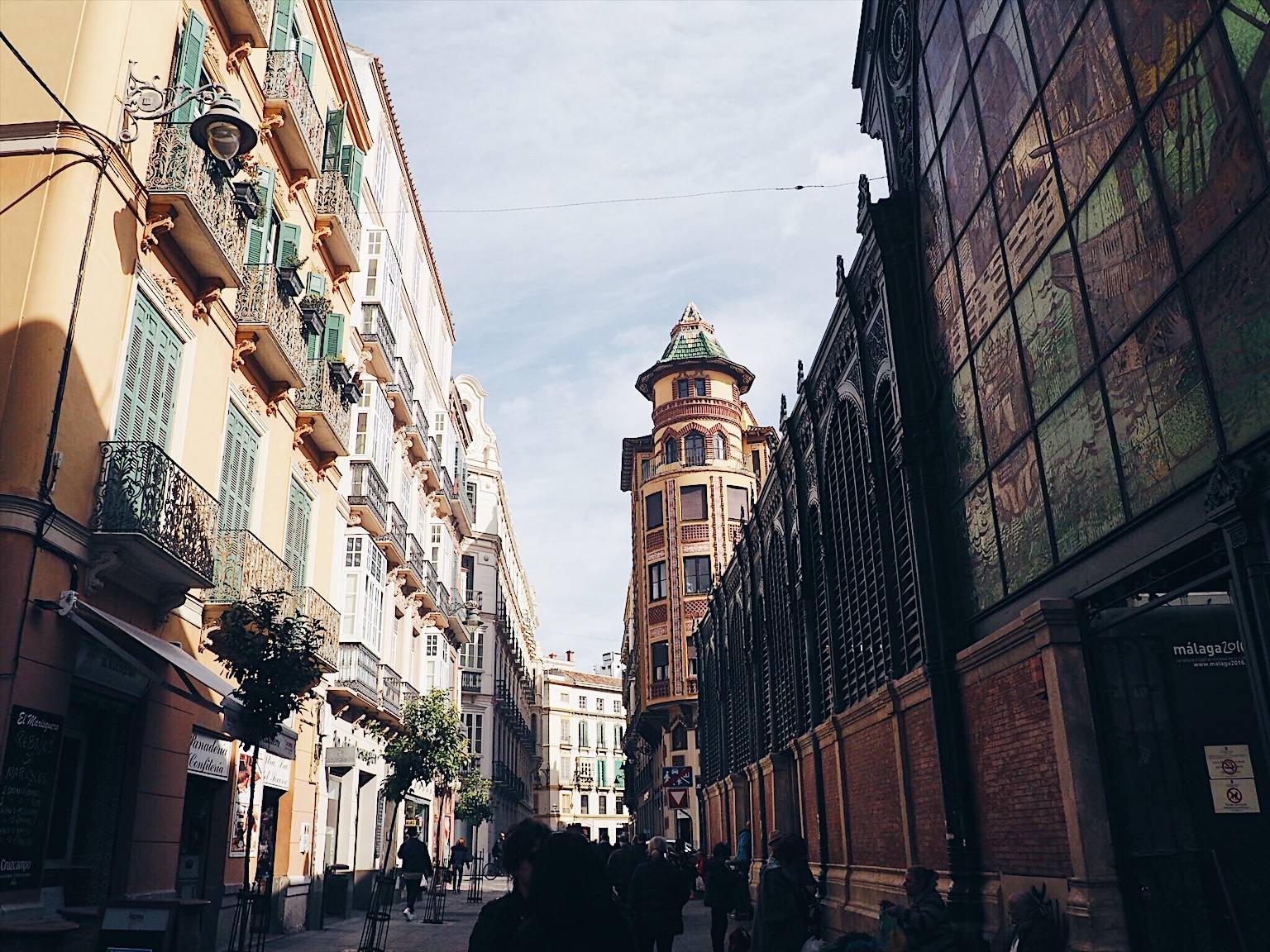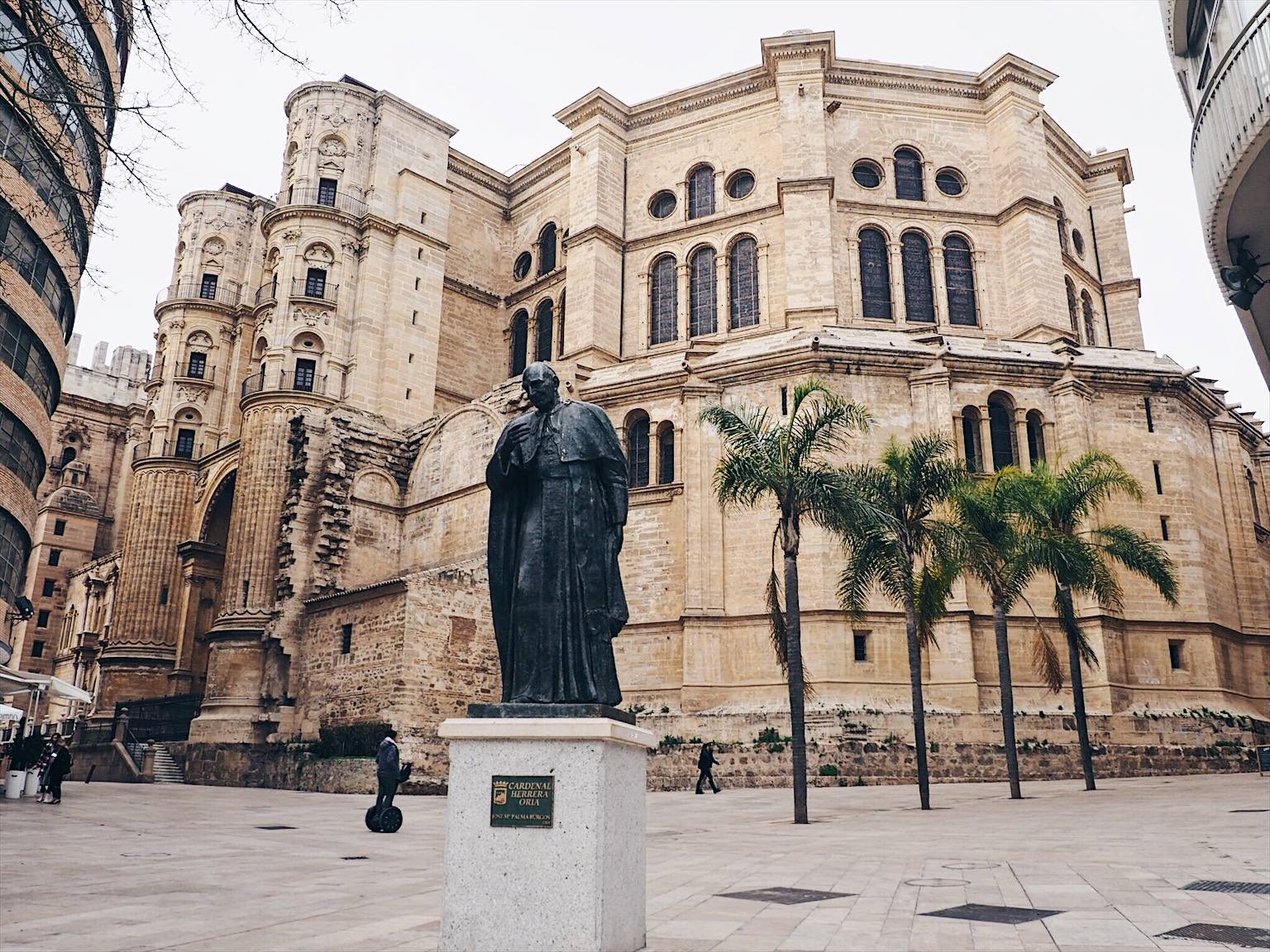 The port of Málaga's promenade is ultra modern, sleek and just so ideal for a sunset stroll.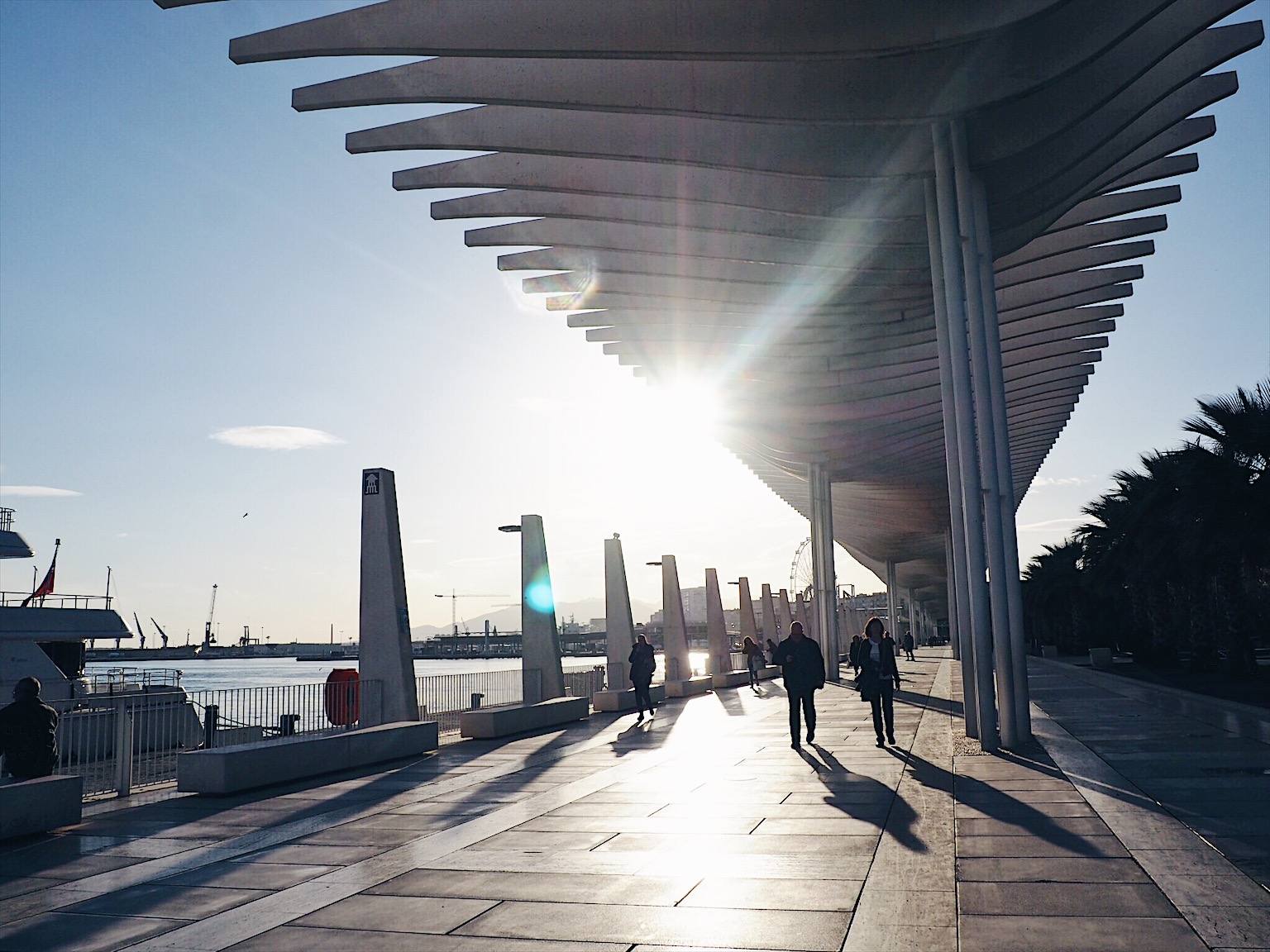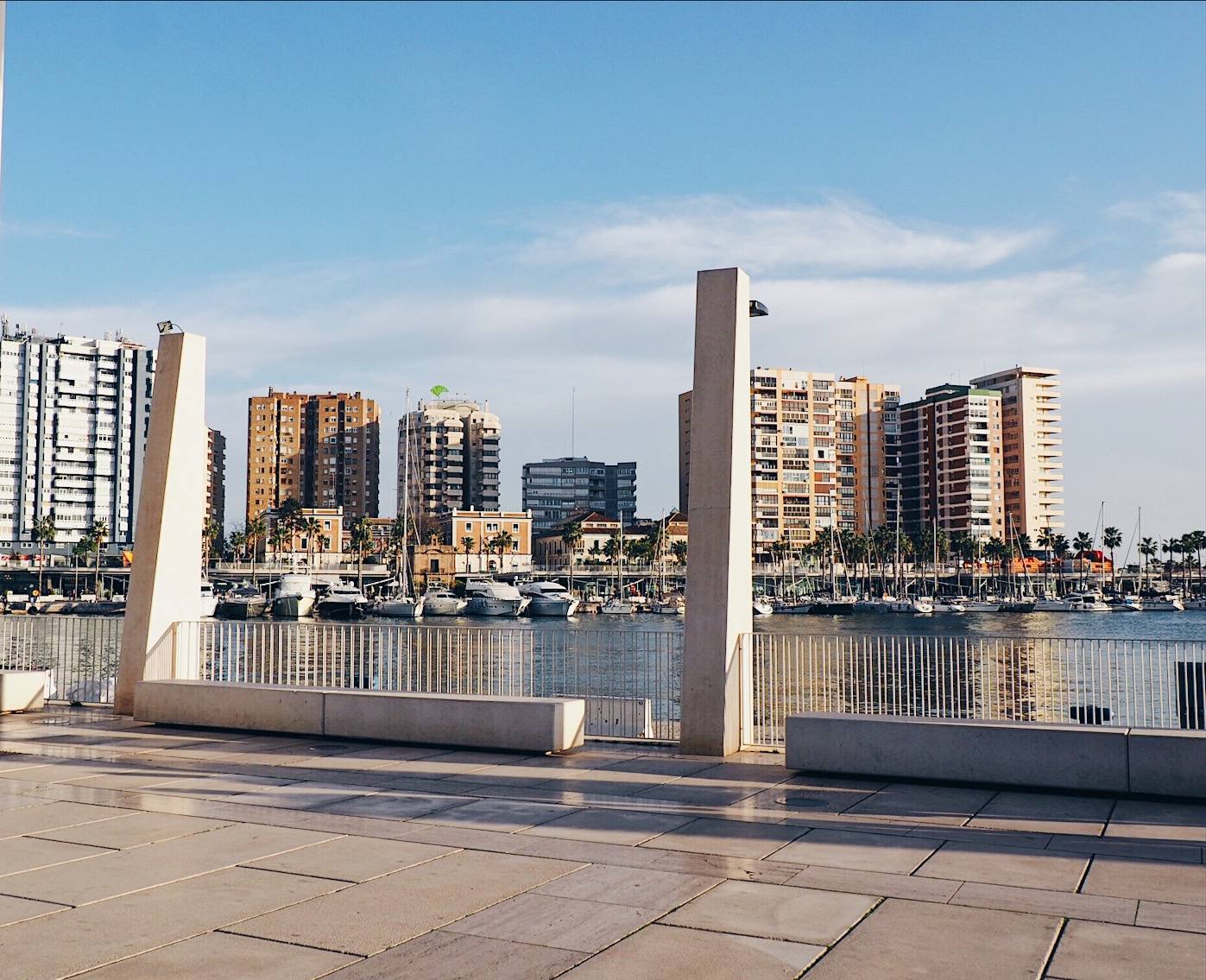 Hunt for Málaga's street art
There's a burgeoning street art scene in Málaga as the city's transformation continues, and Málaga Arte Urbano Soho are responsible for various pieces by famous international artists and locals dotted around the streets near the waterfront and in Soho. We spent an hour searching for some of the best works.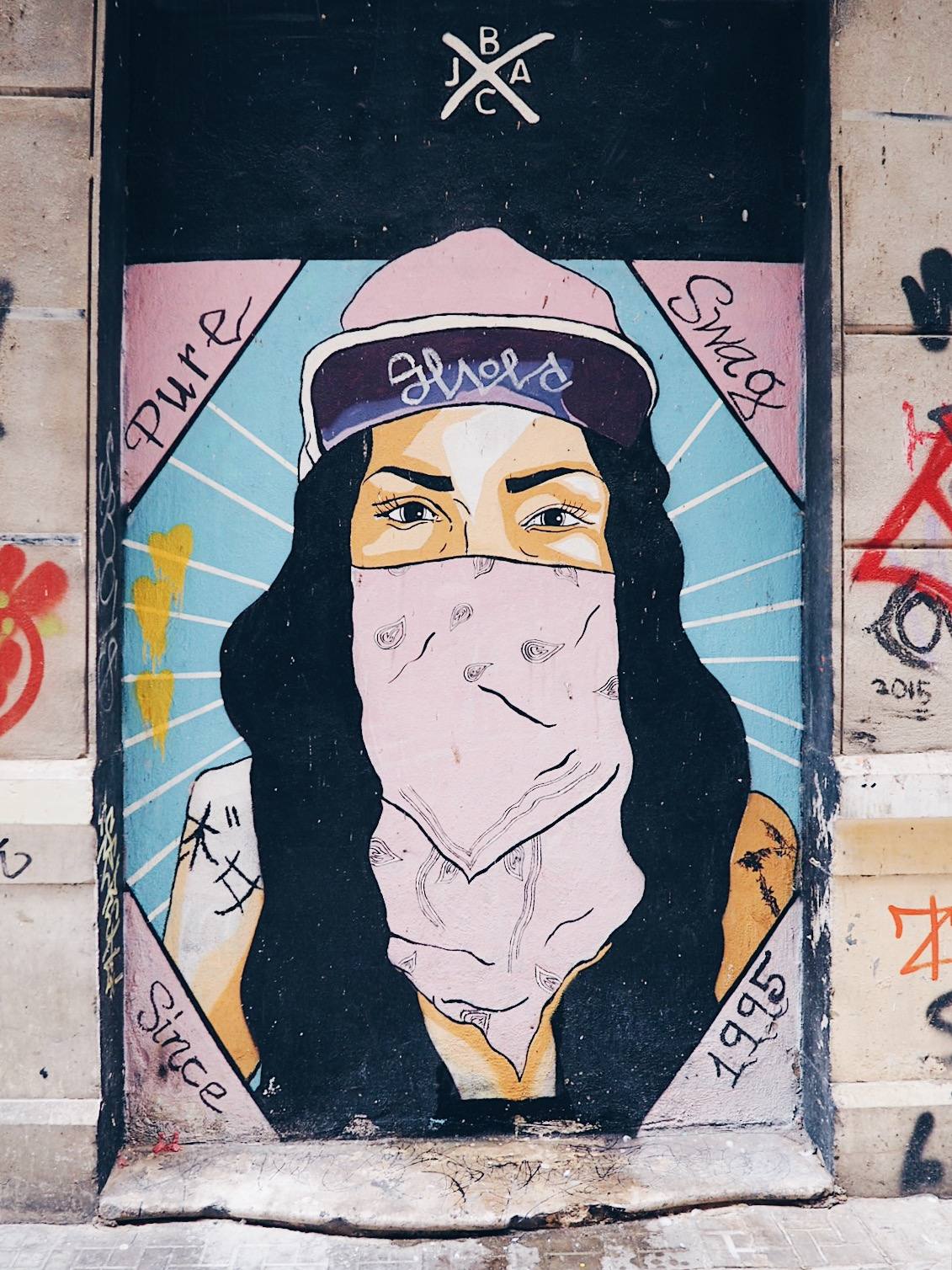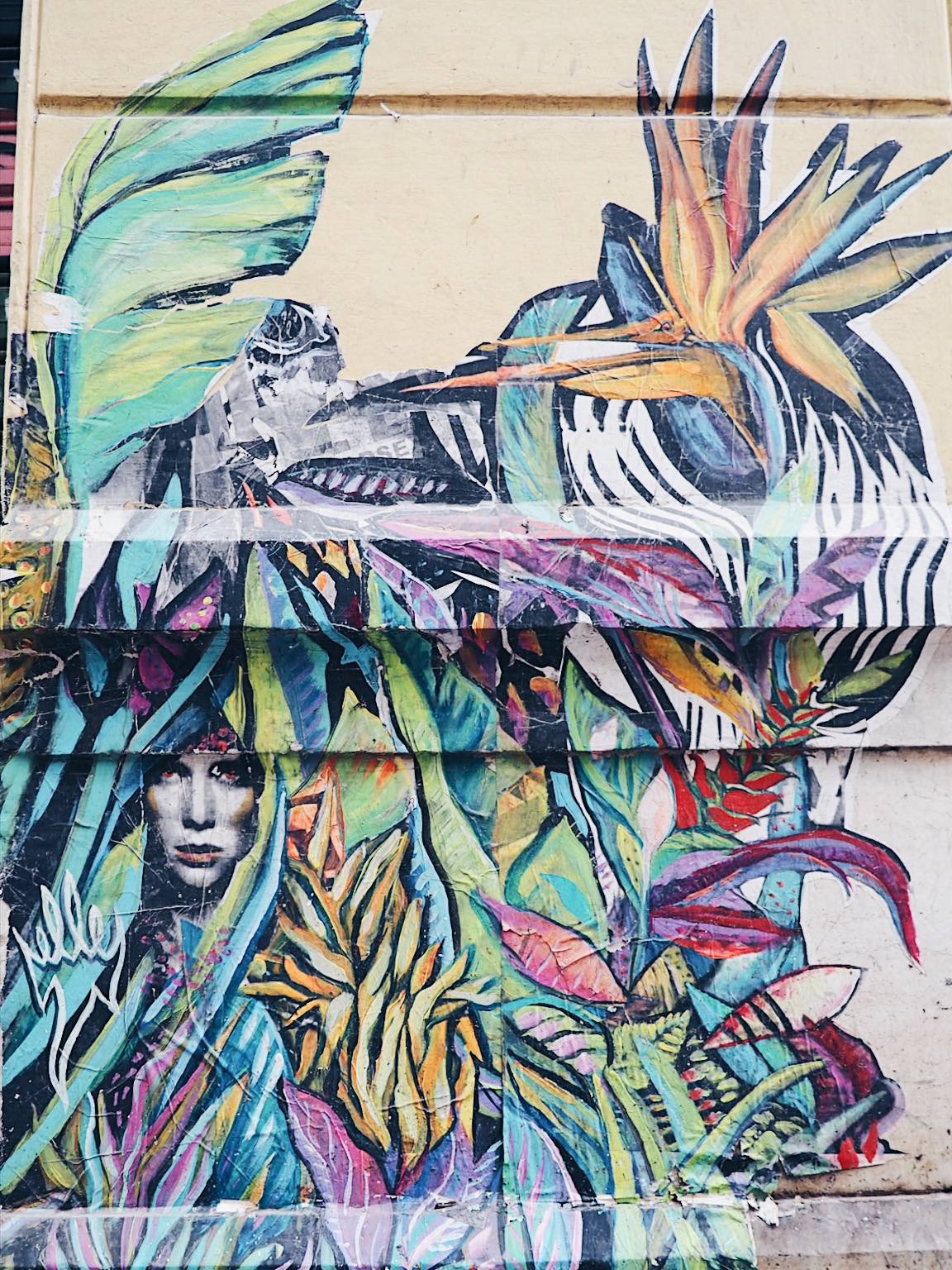 Sundown: Refuel at a rooftop bar
Did you know that Spain has more bars per person than any other European country? You'll believe it when you visit Málaga. There are countless watering holes to choose from, each with their own character – and I encourage you to try as many of them as possible. We stopped for a sunset cocktail at rooftop bar El Terrazza de San Juan.
Where to eat dinner in Málaga
In typical Spanish style, dinner starts late in Málaga and there are no shortage of eateries to choose from. We ate at El Palmeral, a chic restaurant on the port that serves excellent salmon tartare, steak and Spanish favourites. I also had a sparkly pink dessert here, and if that doesn't sell the place to you I don't know what will.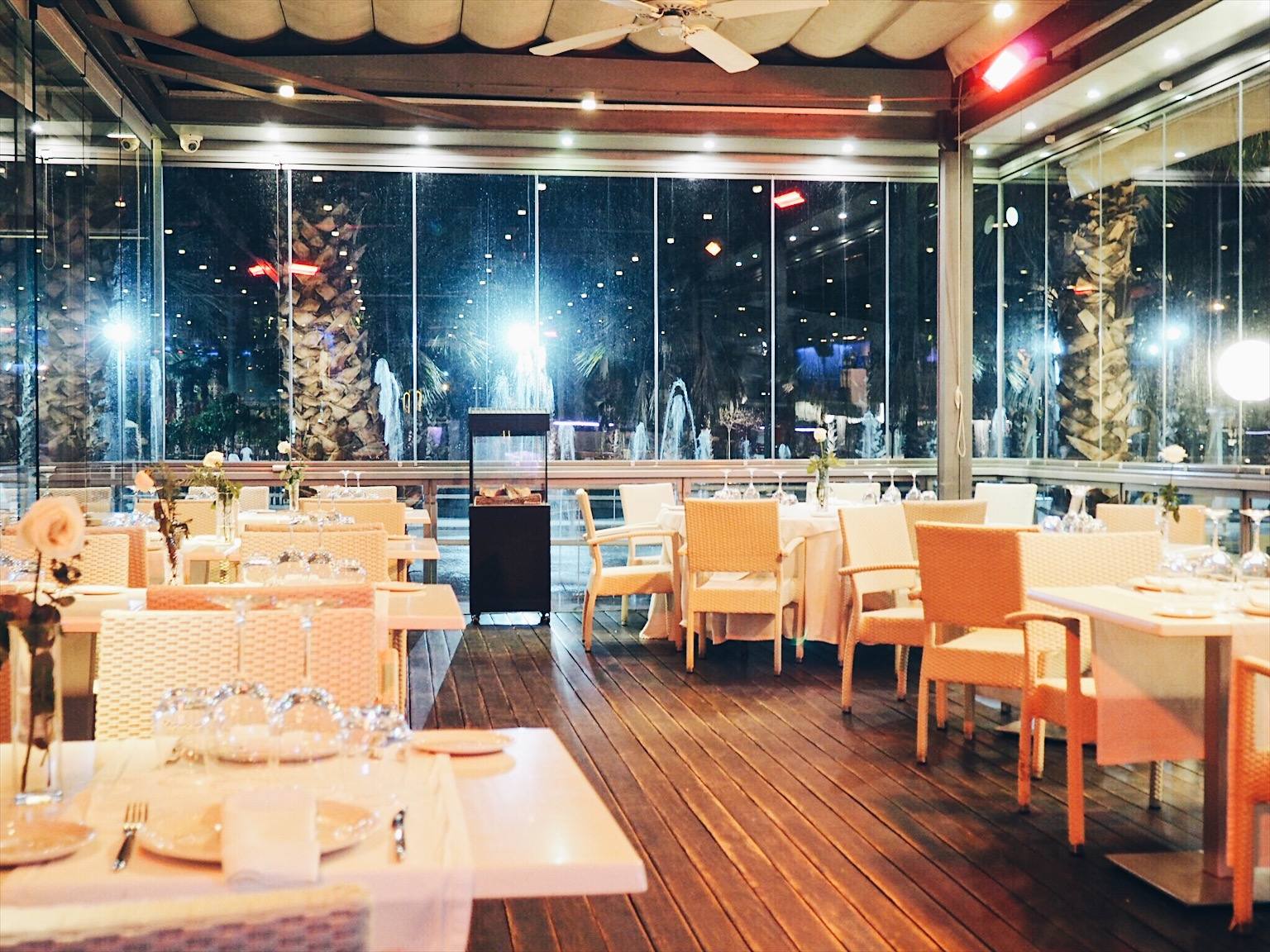 One of the most famous restaurants in Málaga is El Pimpi, a botanical-themed restaurant with tiled rooms running off haphazard staircases and live music. If you go anywhere to eat at night in Málaga, it should be here. The food was excellent, and the atmosphere was even better.
Málaga by night
Your day in Málaga doesn't have to stop there, and you'll probably want to walk off some of that delicious local cuisine before bedtime. I love to walk around a new destination at night, and felt completely safe doing so in Málaga. Plus, it's nice to see the city after dark, when the lighting creates an entirely new vibe.
I may have visited in winter, but Málaga's streets were still alive with music come sundown.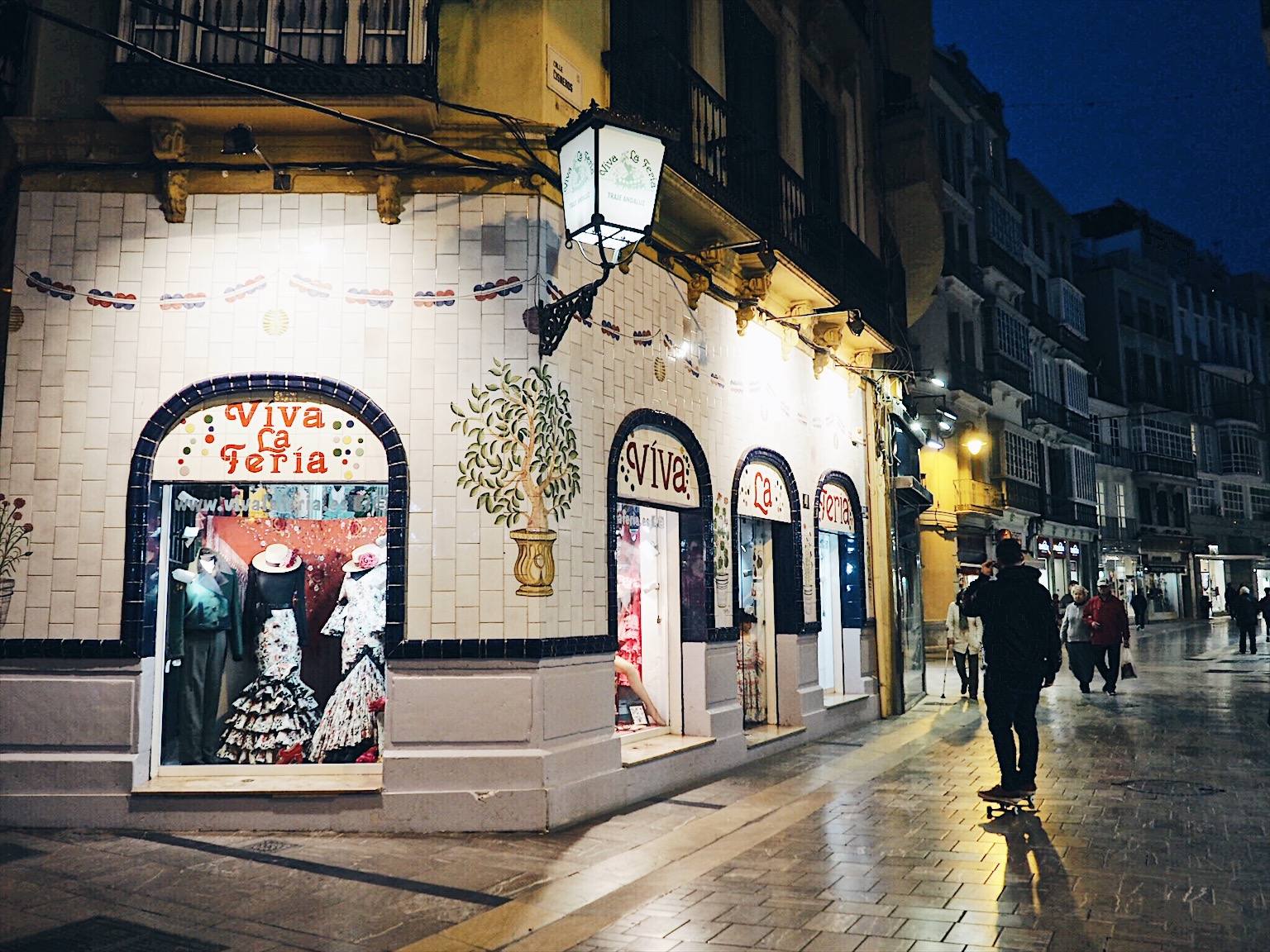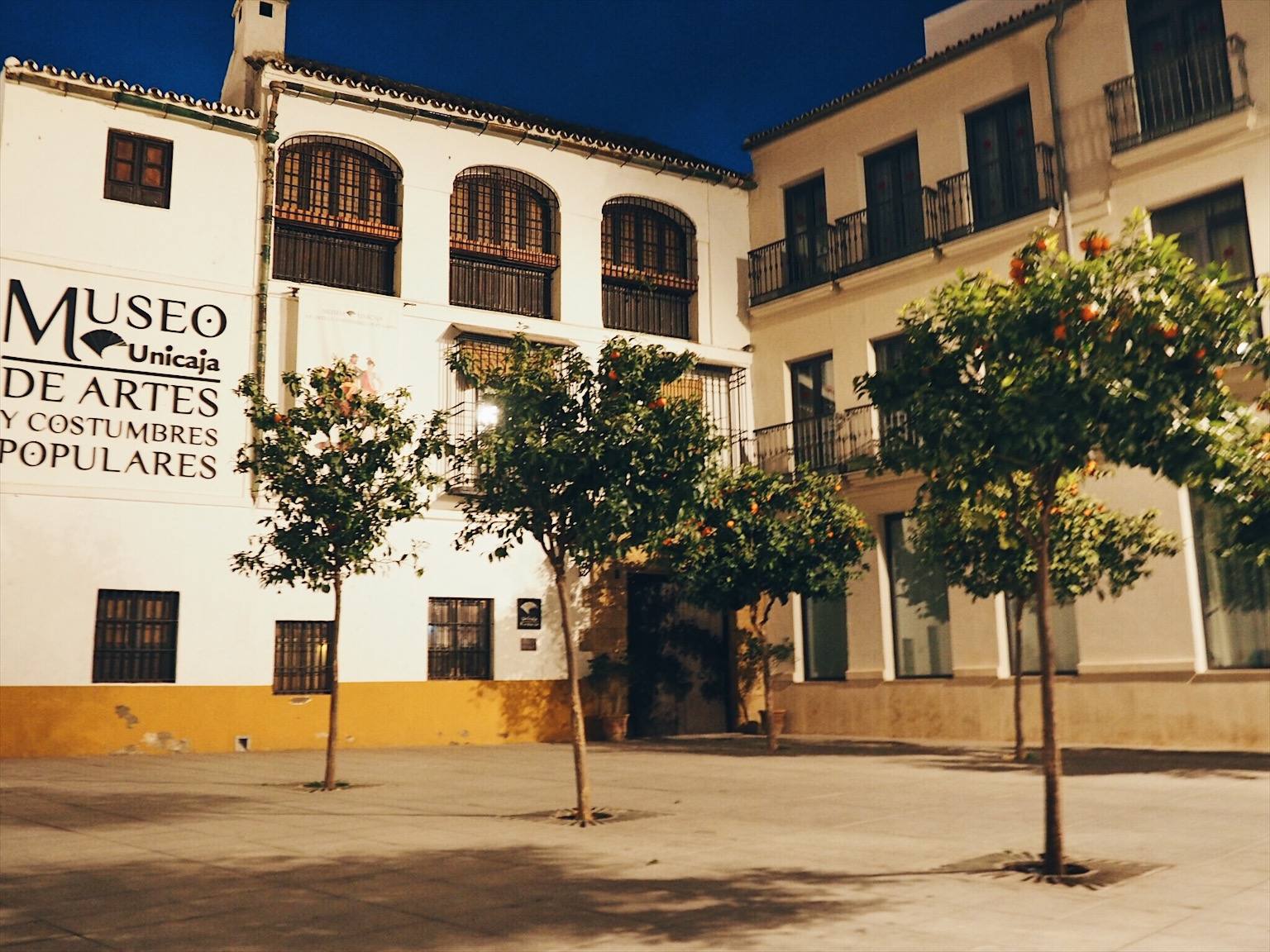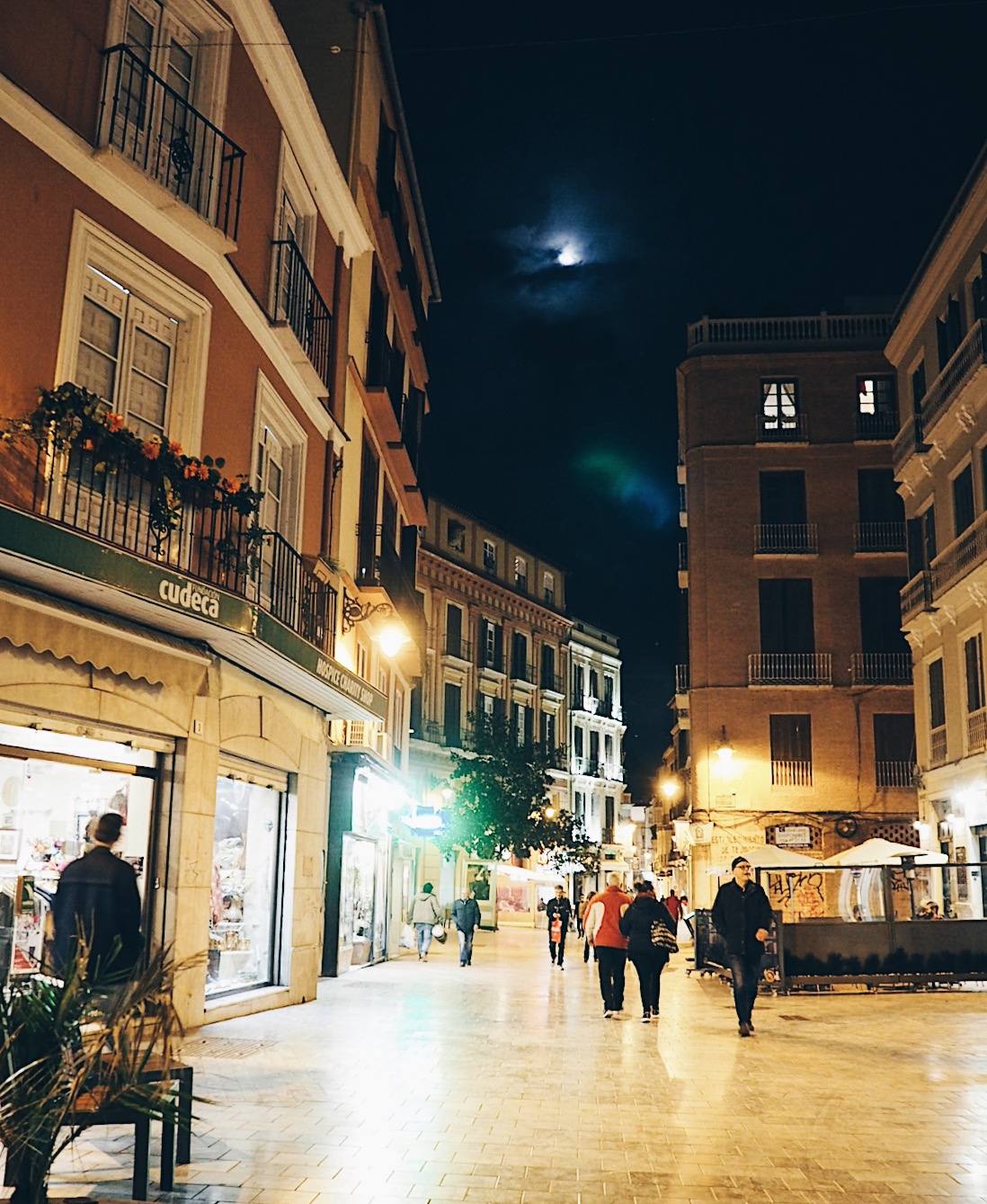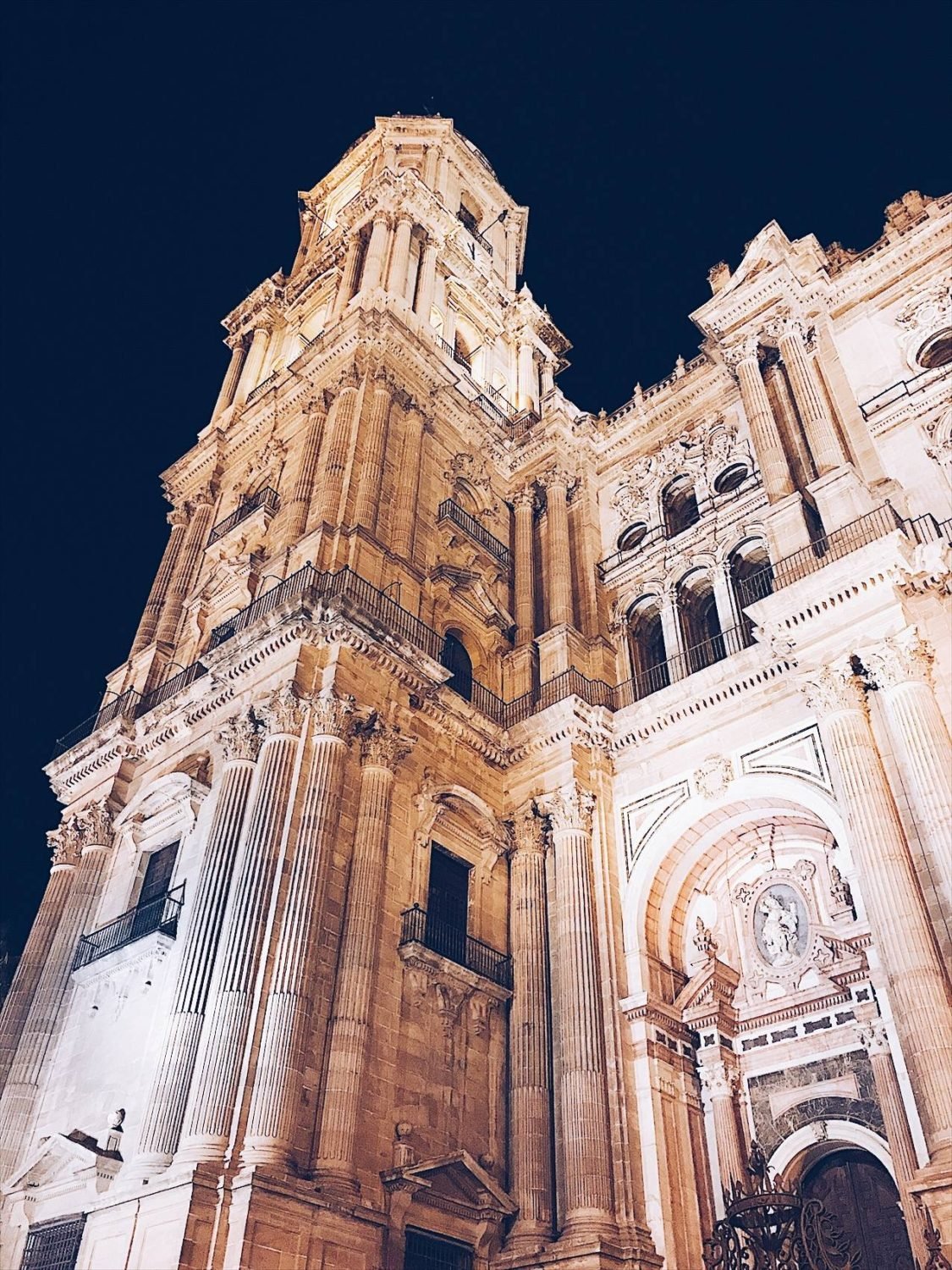 Fall back into bed at your hotel
We stayed at Vincci Seleccion Posado del Patio, a beautiful, modern Jet2 hotel. The breakfast was incredible, the hotel had an artsy feel and my room had a balcony accessible through the bathroom with this view.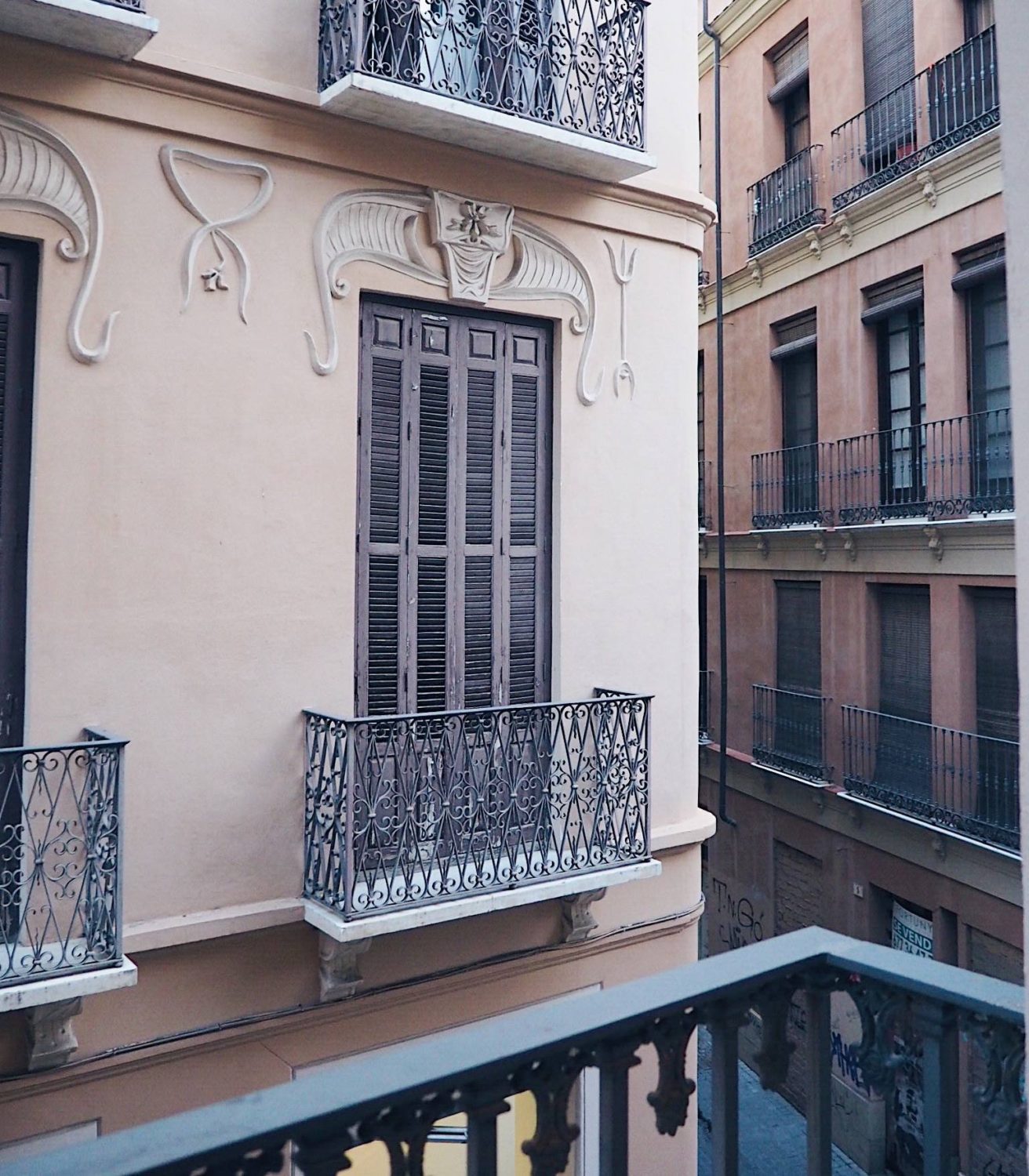 ---
---
Jet2 fly from lots of UK airports to Málaga and their generous 22kg luggage allowance made our trip that little bit easier to pack for! With plenty of cheap flights to Málaga Airport every week, you can visit Málaga either for a short break or as a stop on your Costa del Sol holiday.
Has Málaga ever appealed to you? Is this how you imagined the city? How about the rest of Costa del Sol – have you been? I'd love to hear from you in the comment section – I've got more posts about our Costa del Sol trip coming soon! In the meantime, you can check out the Costa del Sol tourism website for more inspiration.
All photographs were taken on my Olympus Pen E-PL7.
Follow me on Facebook, Instagram and Twitter. You can also subscribe to my newsletter for updates.
This is a sponsored post but views are, as always, my own.
Pin this