It's a little bit shameful, how little of North East England I've seen since moving here, so I'm on a mission to fix that. I've got a list of places around the North East to visit that's as long as my arm, and most of it has been inspired by two of my favourite NE blogs – North East Family Fun and New Girl In Toon.
These two bloggers, plus pretty much everyone else I've spoken to Up North, recommend a day out at Beamish, 'the living museum of the North'. I put it off for a while, because to be honest I thought it would be a bit naff and gimmicky. It also costs £19 for an adult's admission and £11 for a child, which I thought was steep – until I actually went and realised how much there is to see and do at Beamish.
What is Beamish Museum & is it worth visiting?
Beamish Museum is a massive open-air museum that tells the story of life in the North East during the 1820s, 1900s and 1940s while showcasing the region's industrial heritage. Back in the 1950s, items of everyday historical significance were collected in County Durham after a huge call for donations and in 1970, Beamish opened as a museum with just three staff. Today, Beamish Museum is the second-largest employer in the North East if you count volunteers, and last year over  750,400 people visited. I think it's my favourite North East tourist attraction so far!
What is there to see and do at Beamish Museum?
The Colliery
The journey begins at the Colliery. Now, my Sunderland born-and-bred boyfriend tells me that kids in the North East are brought to Beamish on school trips to learn about their region's past, which I think is great. If like me you were brought up elsewhere, you might not know all that much about the mining industry's rise and fall in the North East. The Colliery at Beamish is the place to learn about it.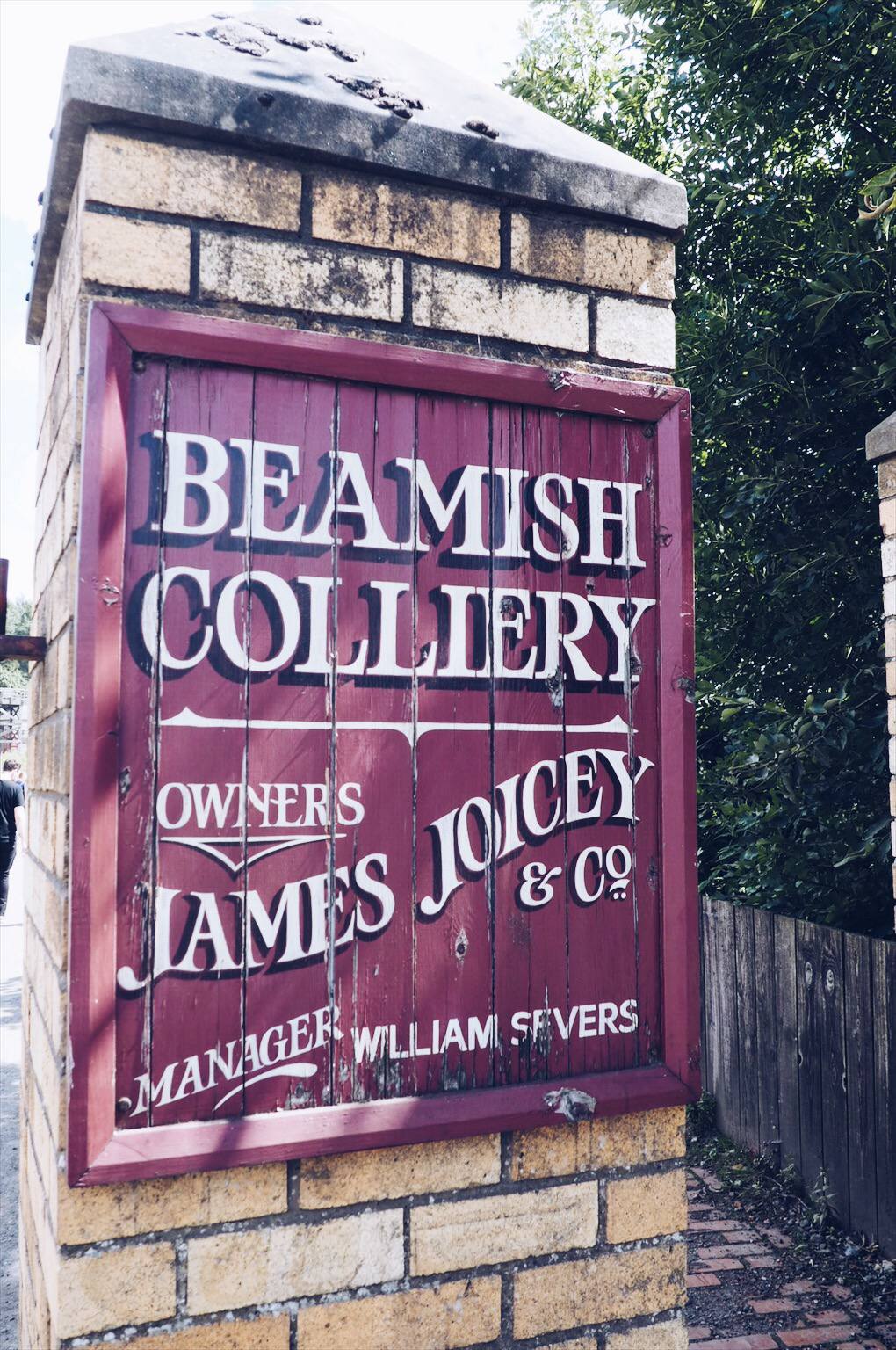 It was truly fascinating to read about the mining community as I looked at relics such as old lamps and uniforms, and to see real-life examples of how it all worked at the Colliery. In 1913, the year of peak production, 165,246 men and boys worked in Durham's 304 mines.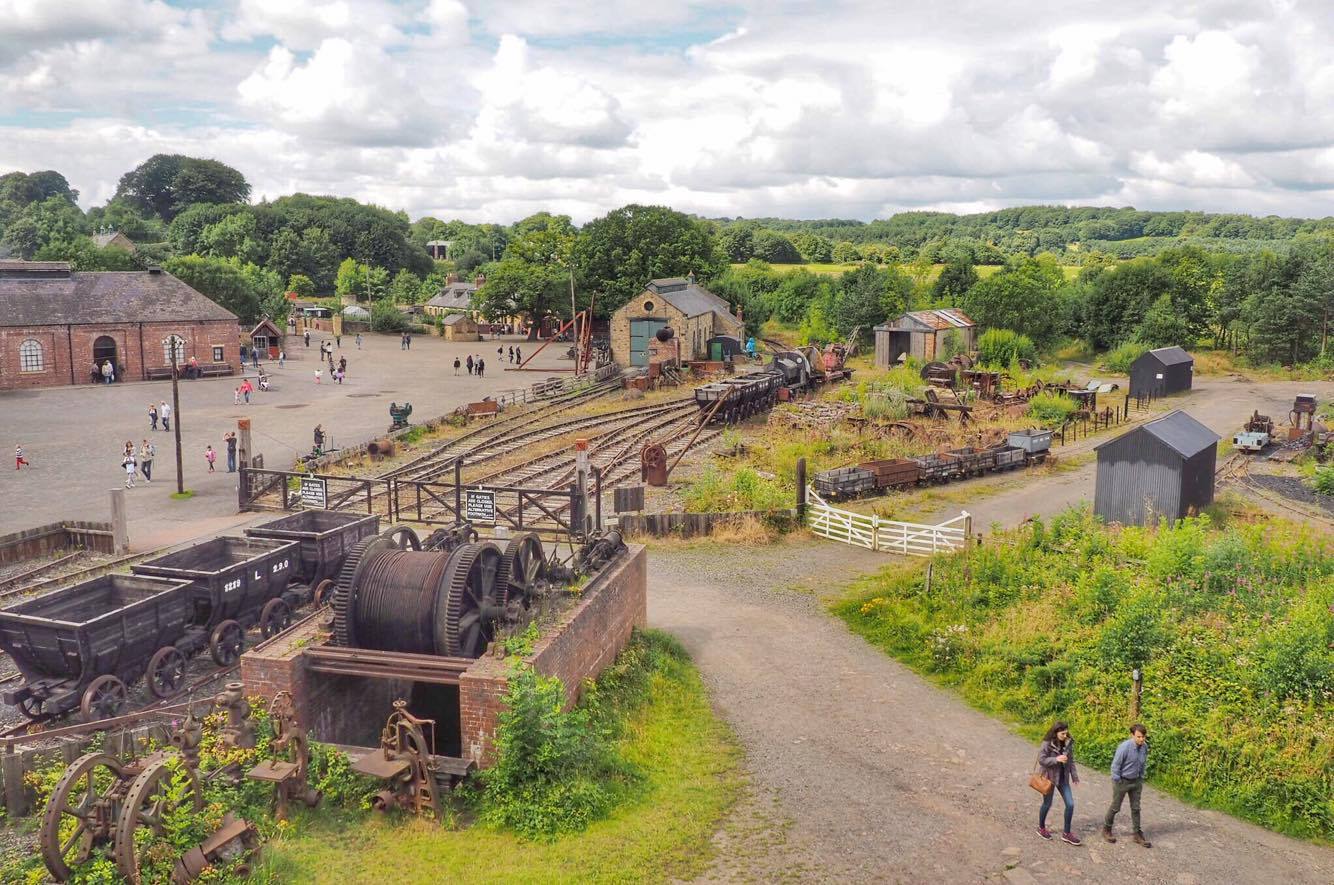 1900's Pit Village
The village consists of a terrace of miners' houses, where the main breadwinner would sleep downstairs. This was a precautionary measure families had to take because if Dad fell down the stairs after a few too many and hurt himself, he couldn't work and the family couldn't eat.
I loved that the pit village houses were growing loads of produce; we walked past plots sprouting huge courgettes, onions and more.
The village houses are wonderfully authentic, right down to the costumed staff.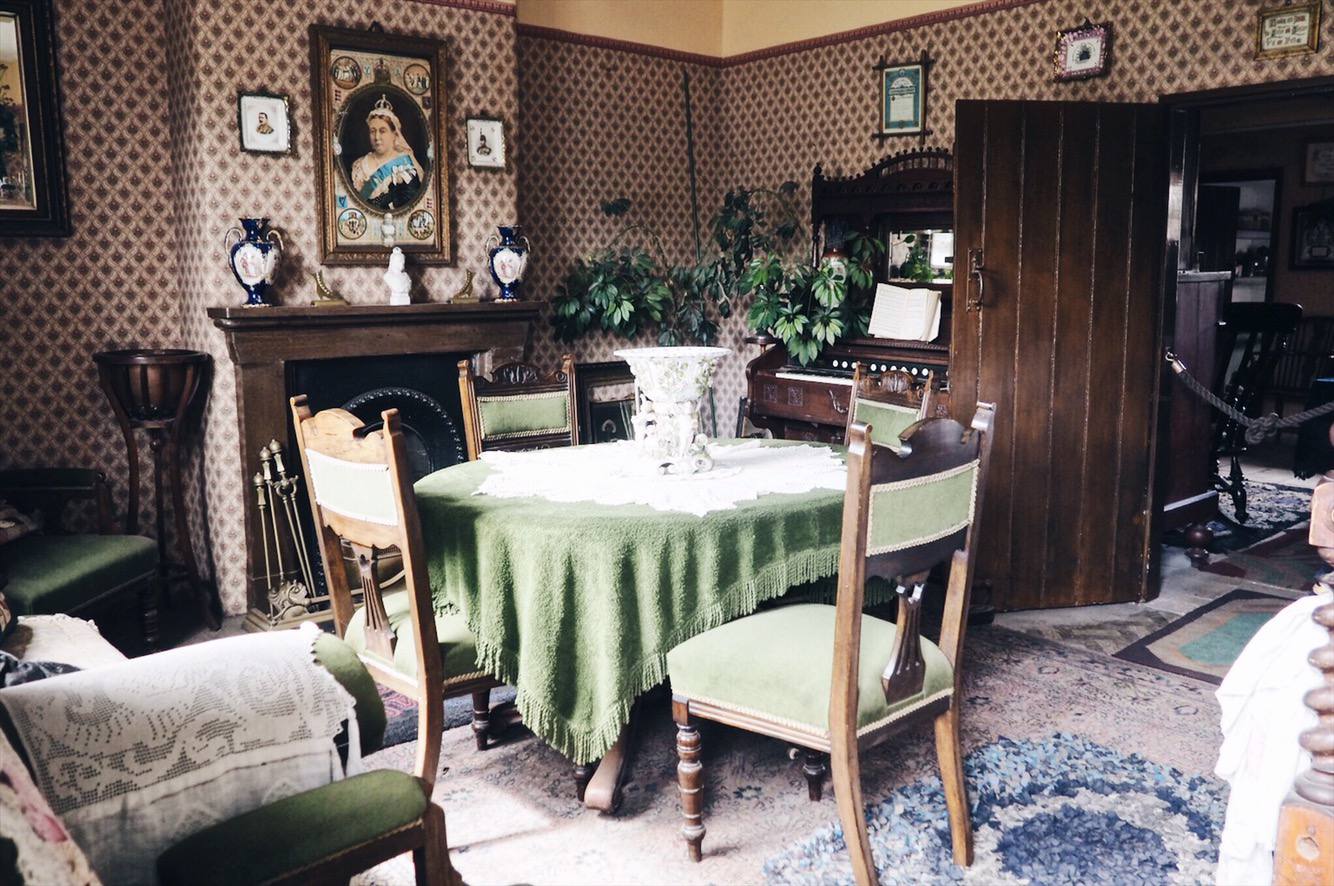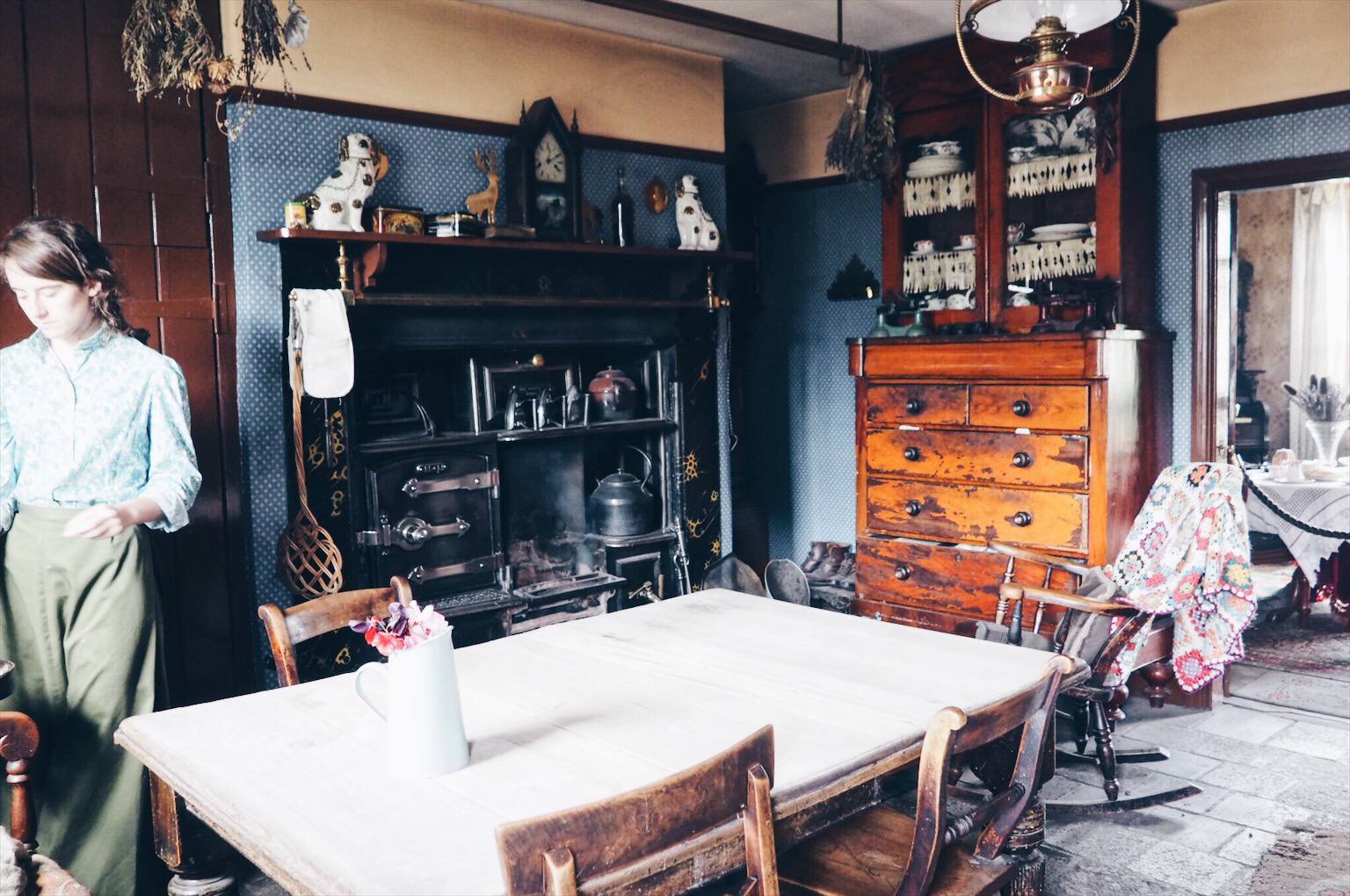 The schoolroom
My favourite part of the pit village was the school. It took me back to school trips in the Isle of Man, where we'd sit on uncomfortable wooden benches and get told off by a stern fake teacher. In fact, a lot of Beamish reminded me of various places I'd been back home in Isle of Man!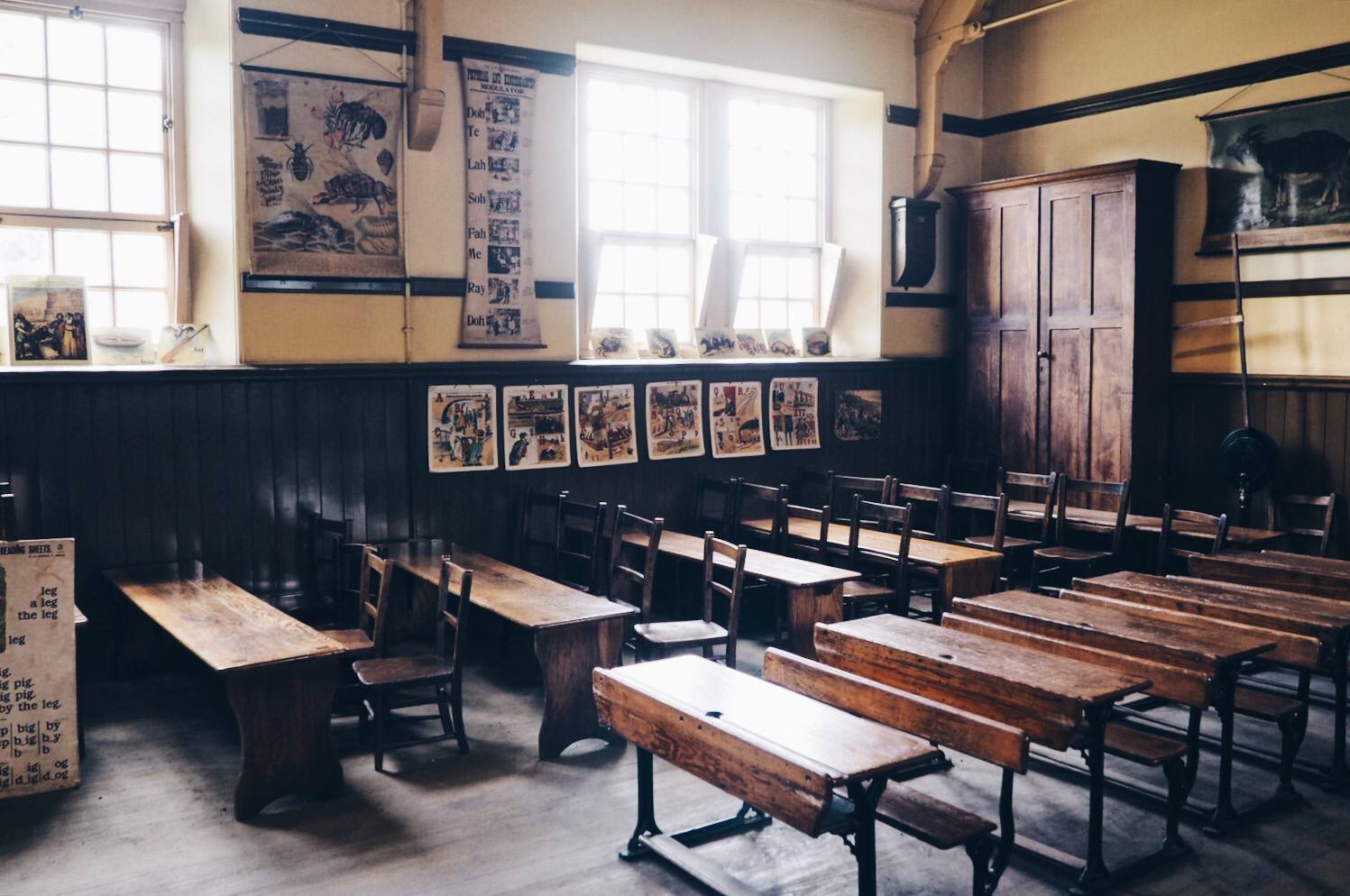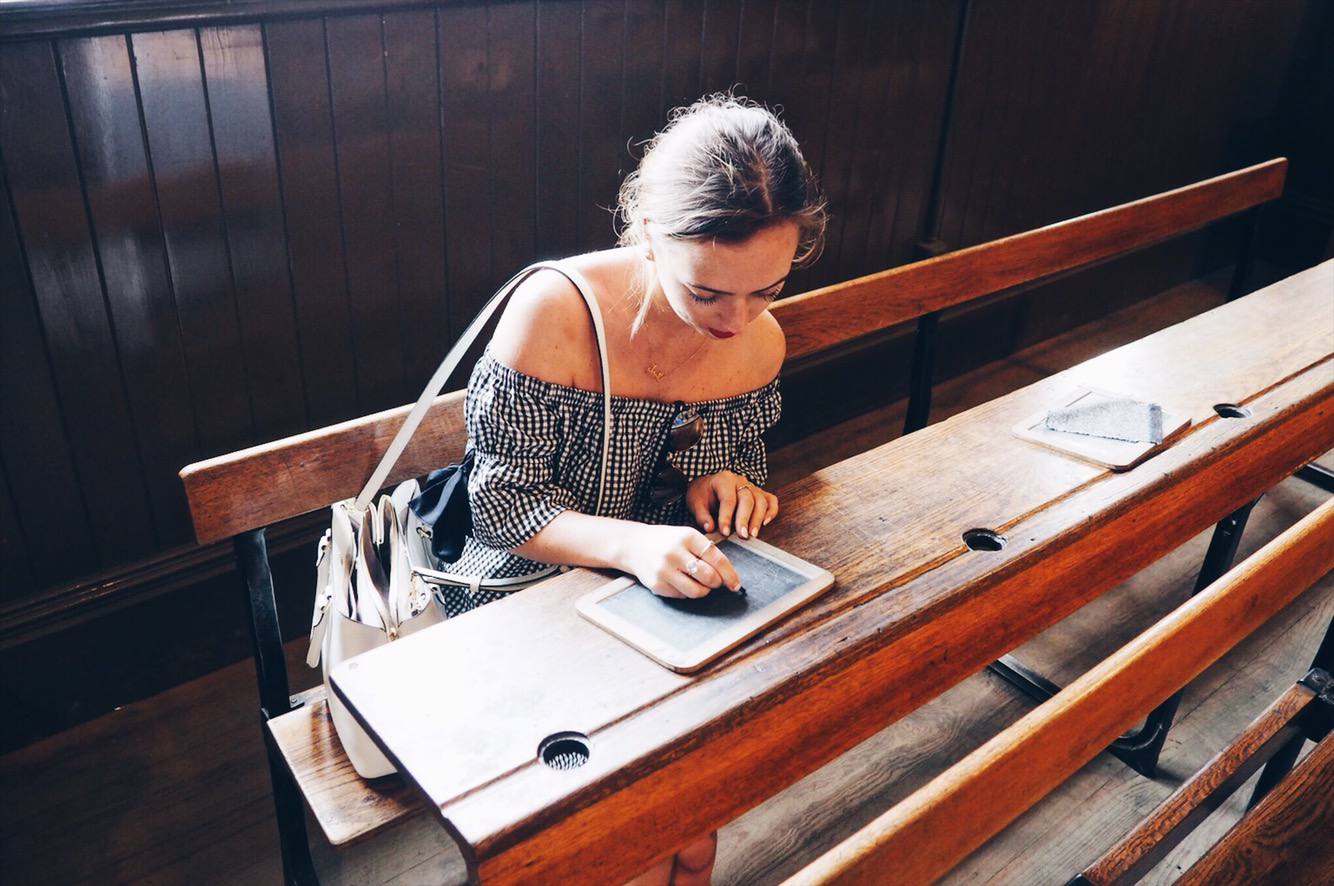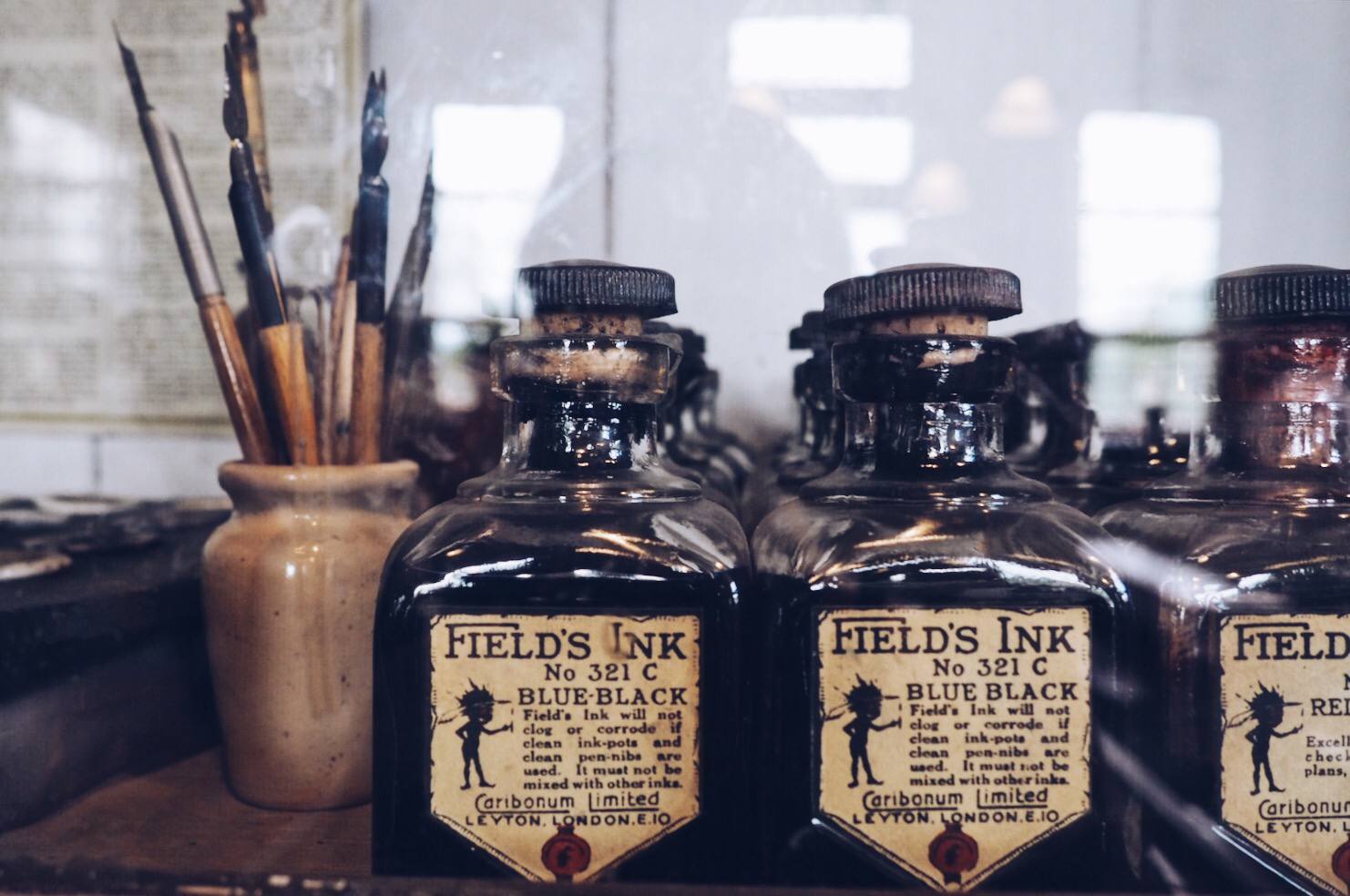 Tom and I had a laugh trying to play with old toys. Trundling the hoop is so hard! Thank god we were born in the '90s, that's all I can say.
1940's Farm
Our next stop was the farm, where we saw pigs, cockerels, goats and horses. This is the area dedicated to portraying family life during the war.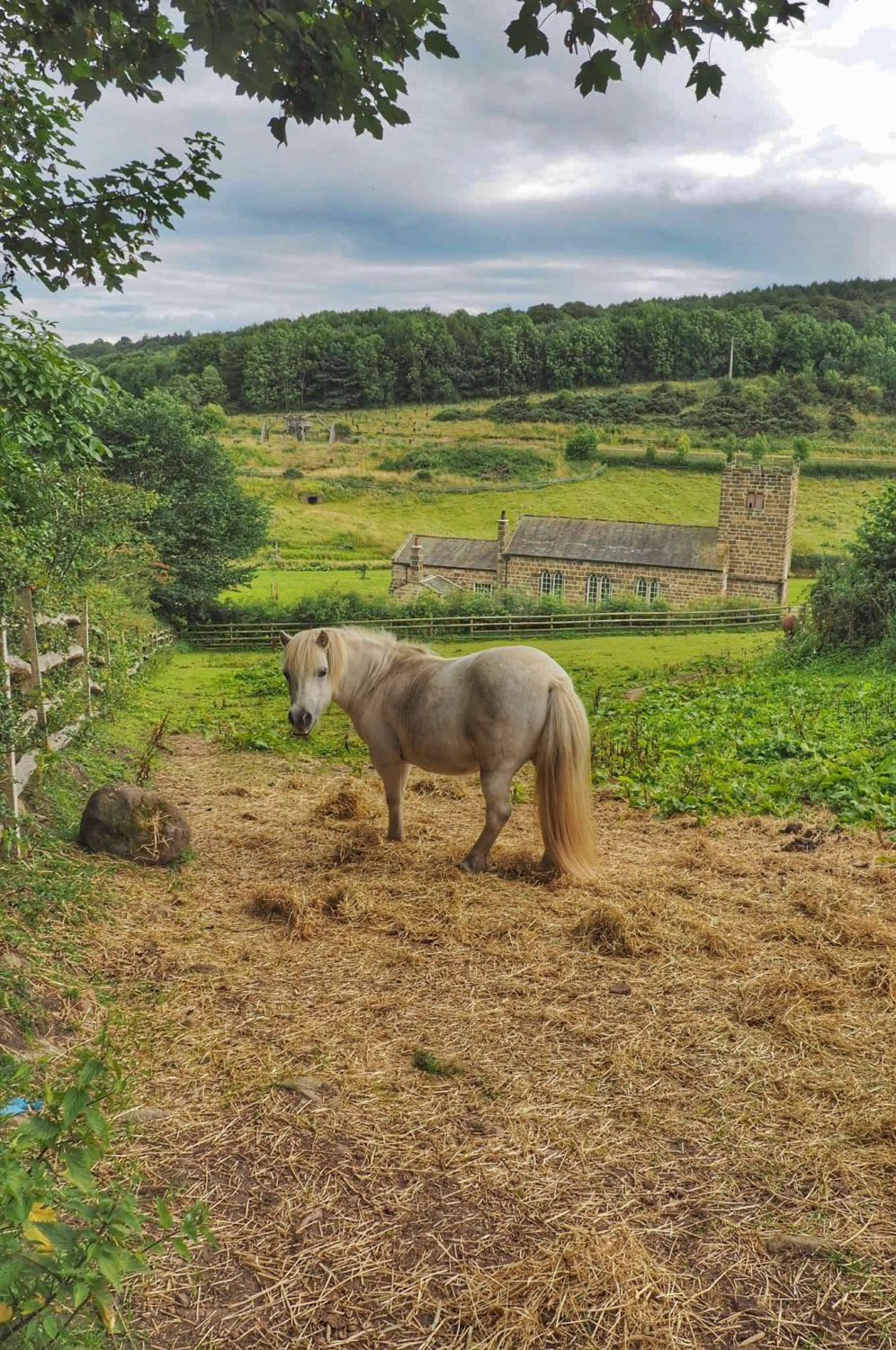 The Regional Resource Centre
This  treasure trove of oddities was probably the biggest surprise at Beamish. It's a behind-the-scenes look at the items Beamish has collected over the years but doesn't have a place for. It's full of weird and wonderful artefacts from the past, including toys that today, are just plain creepy.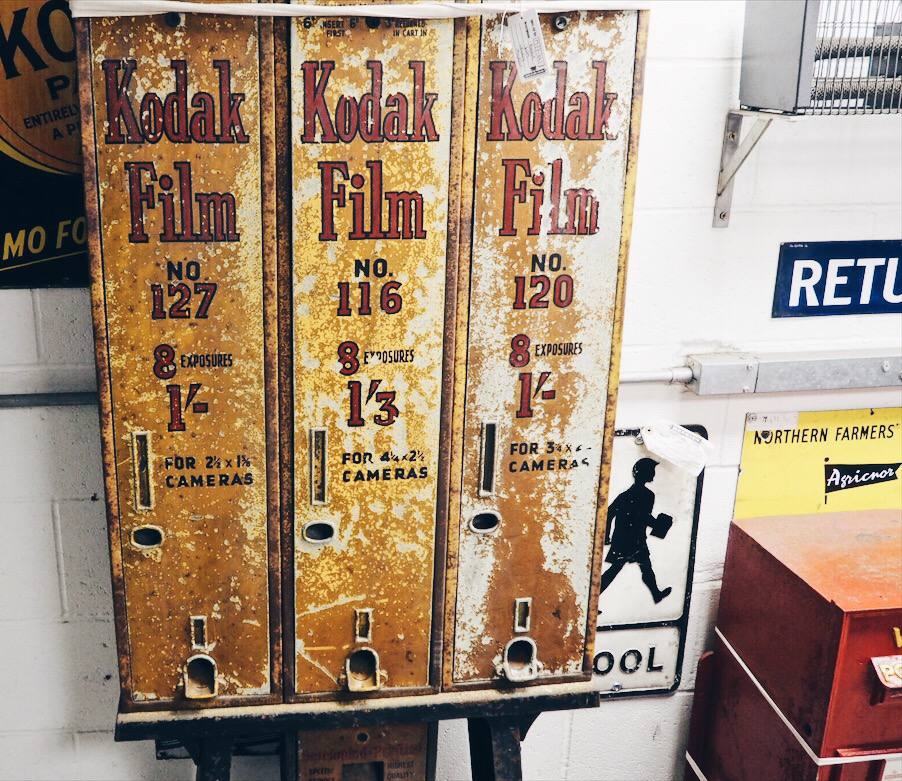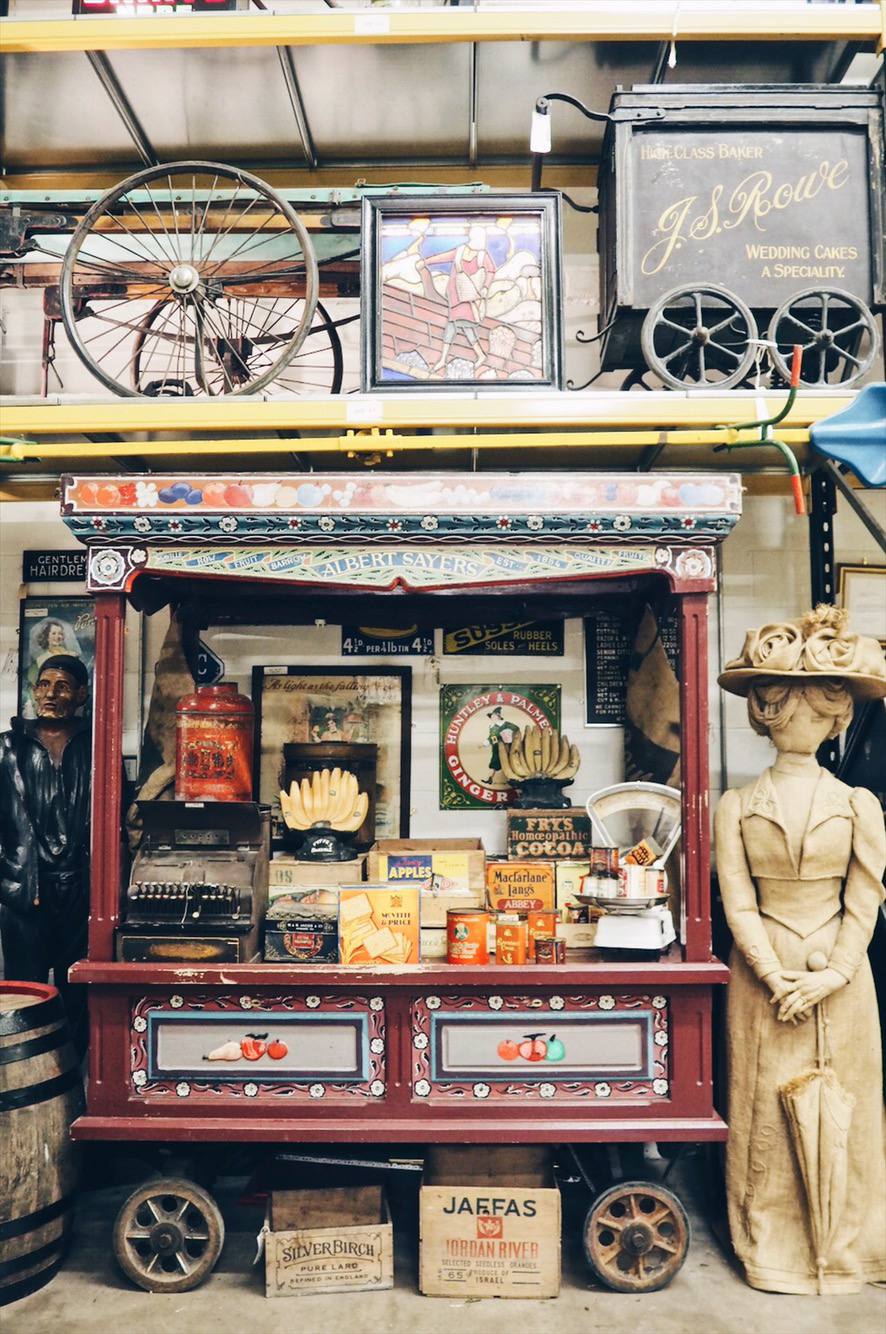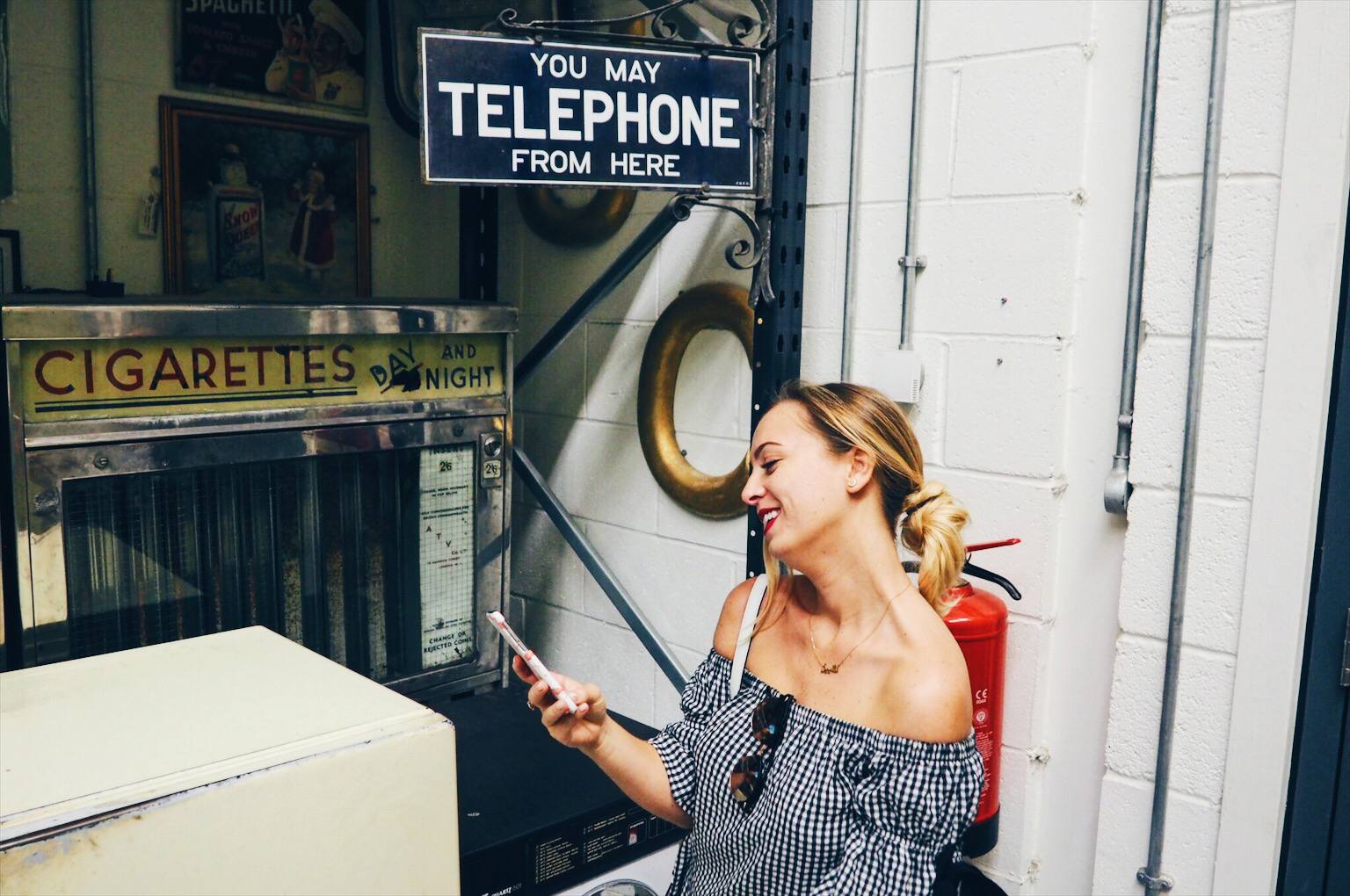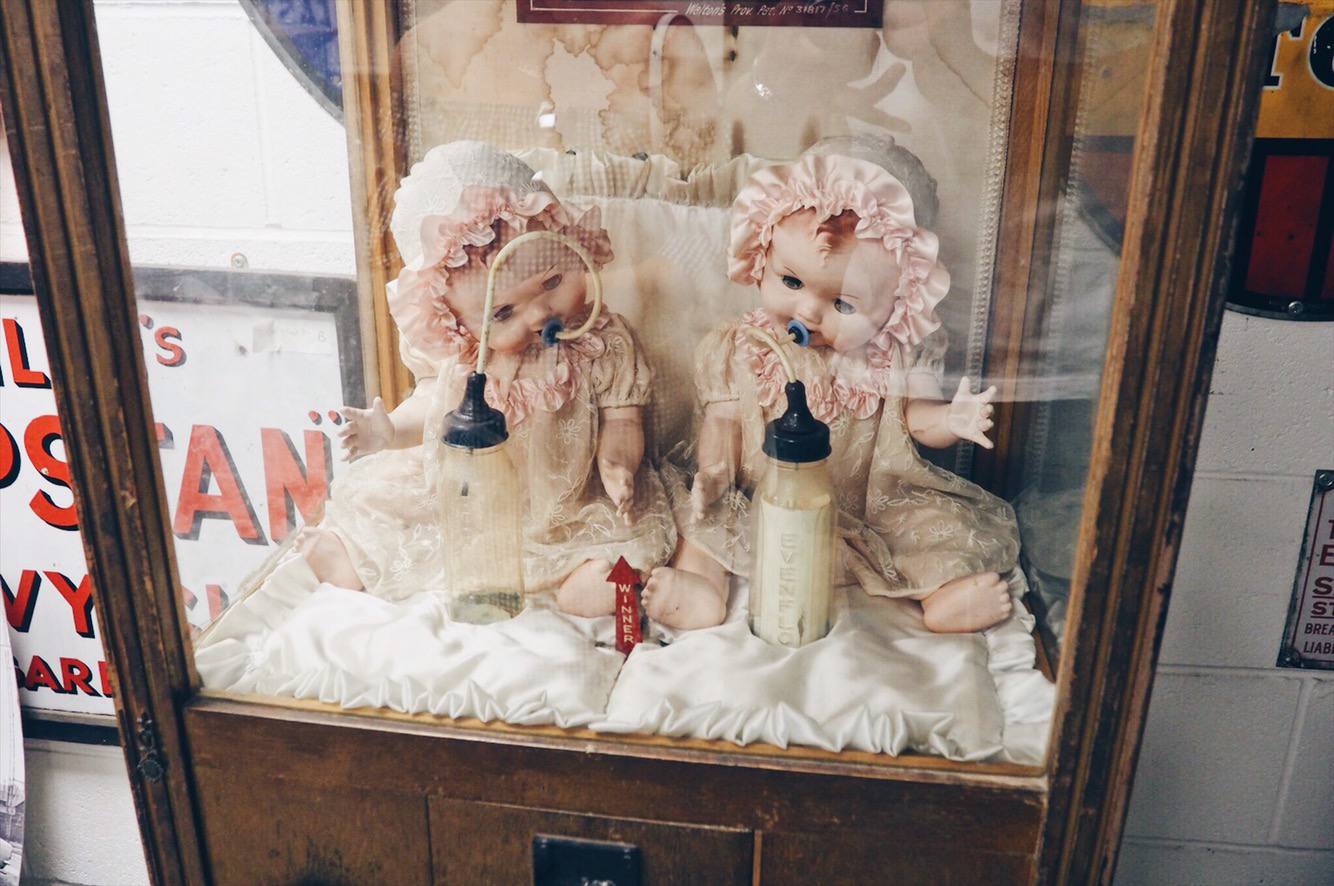 The fairground
The fairground was a welcome surprise for the child in me, since I had no idea what to expect when we arrived at Beamish. Certainly not chair-o-planes and manually-pulled boat swings, anyway!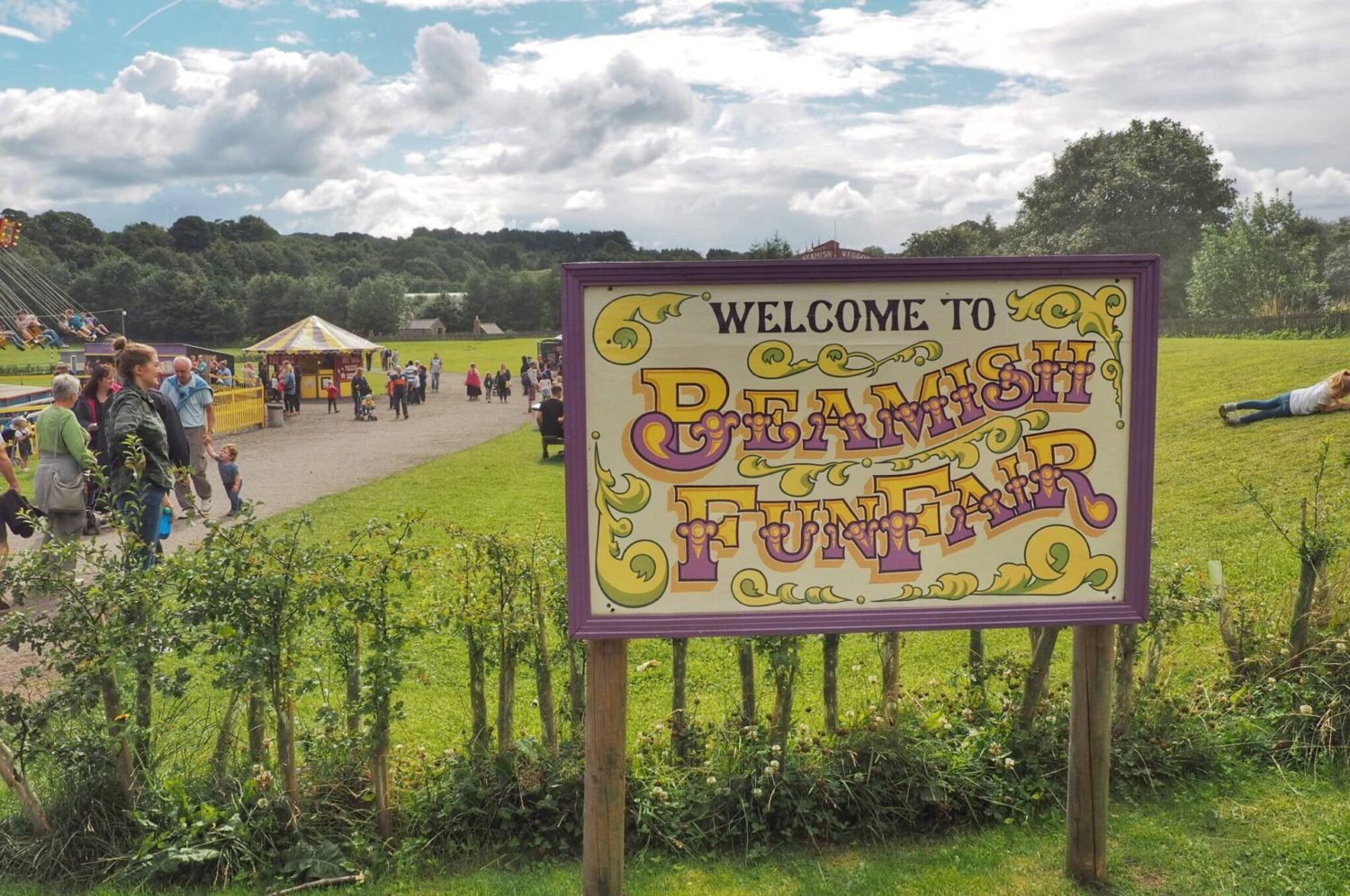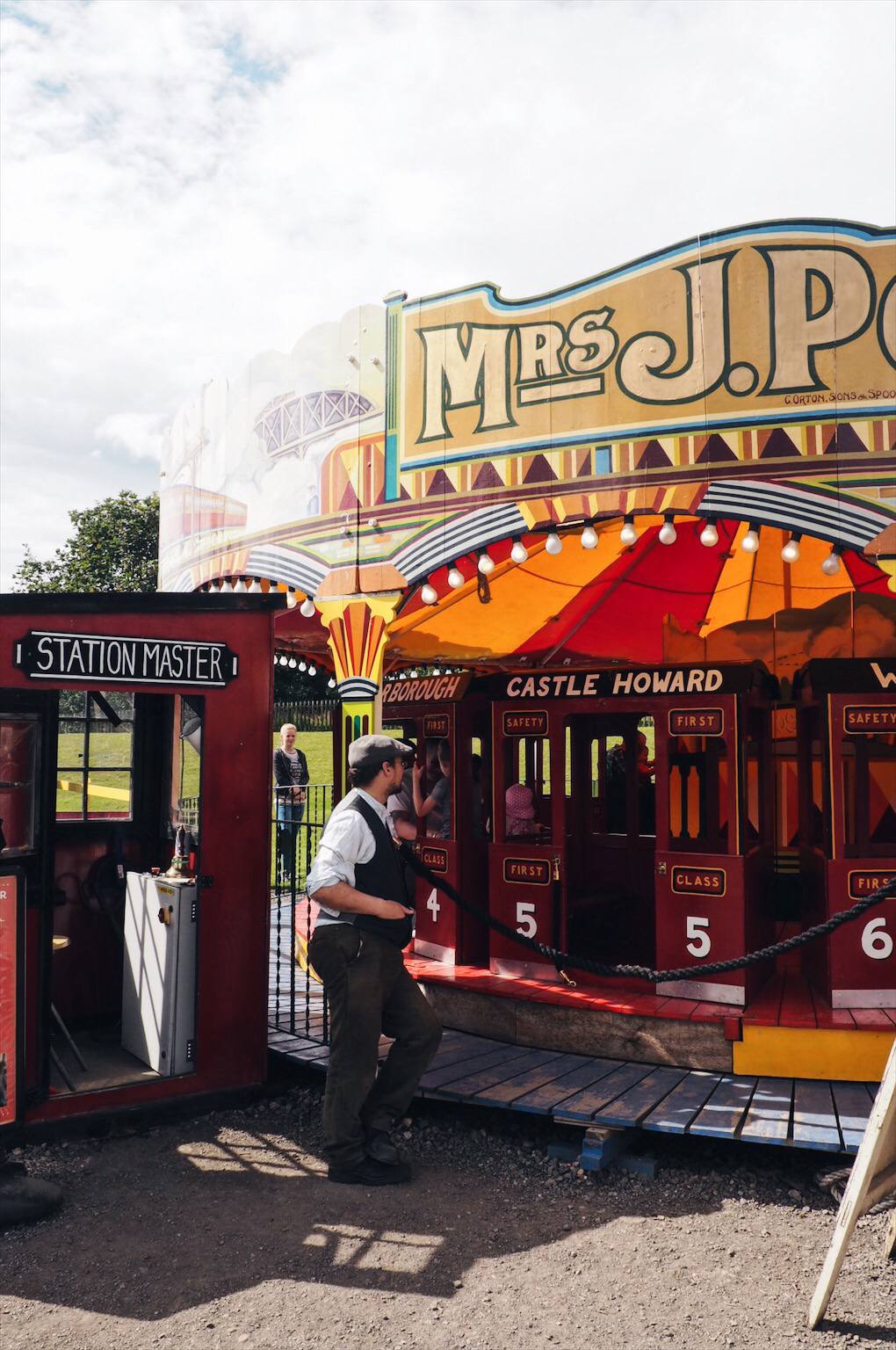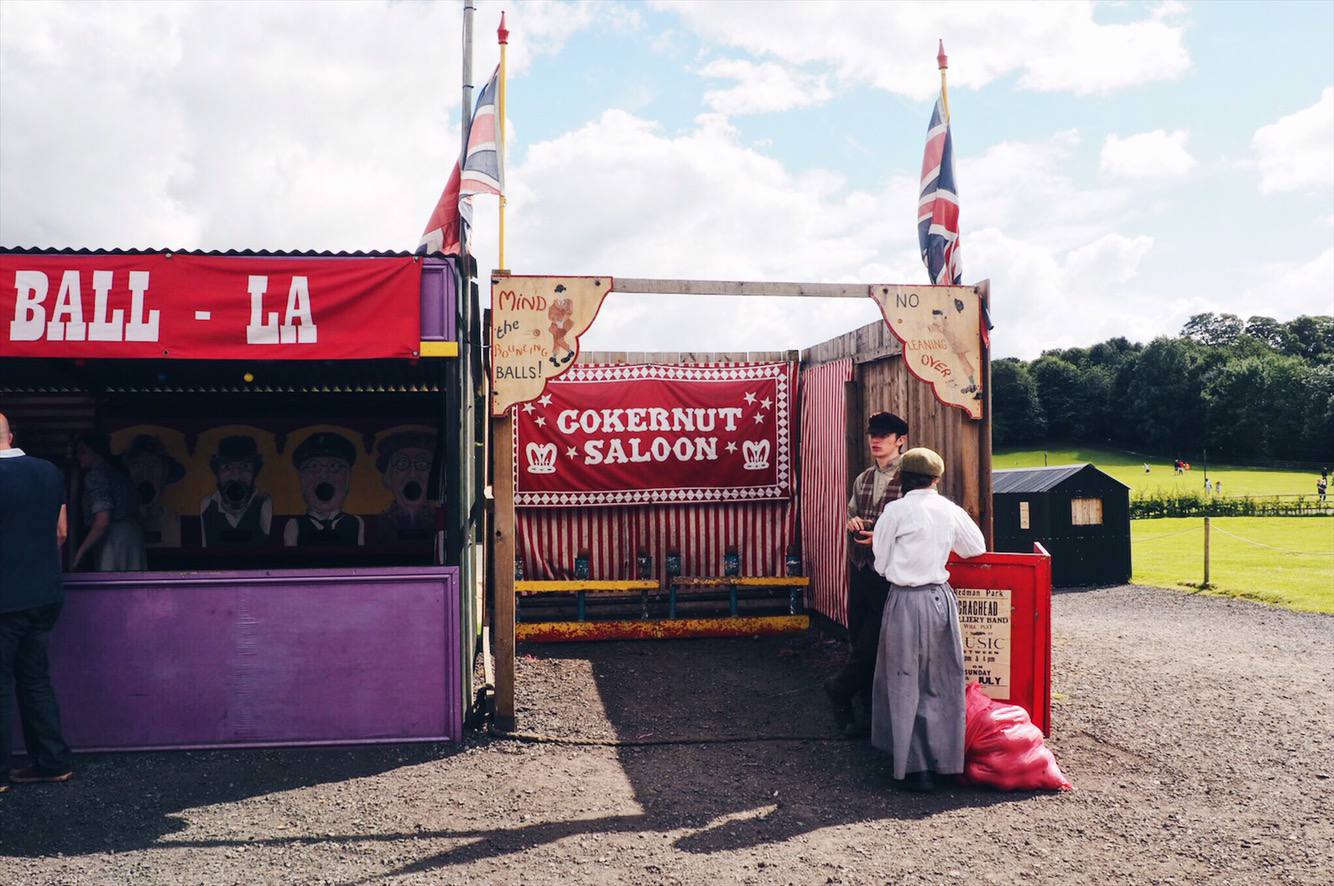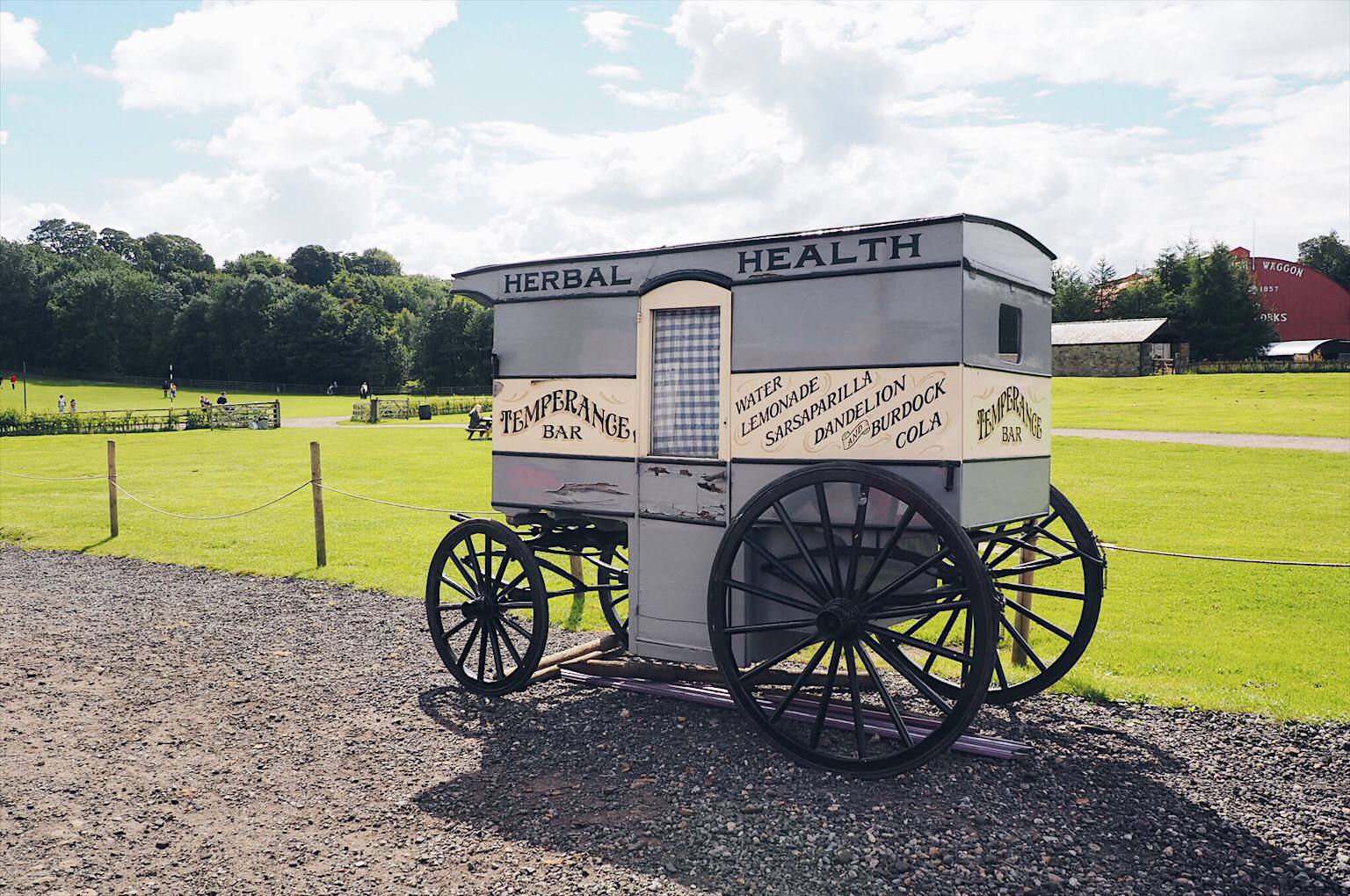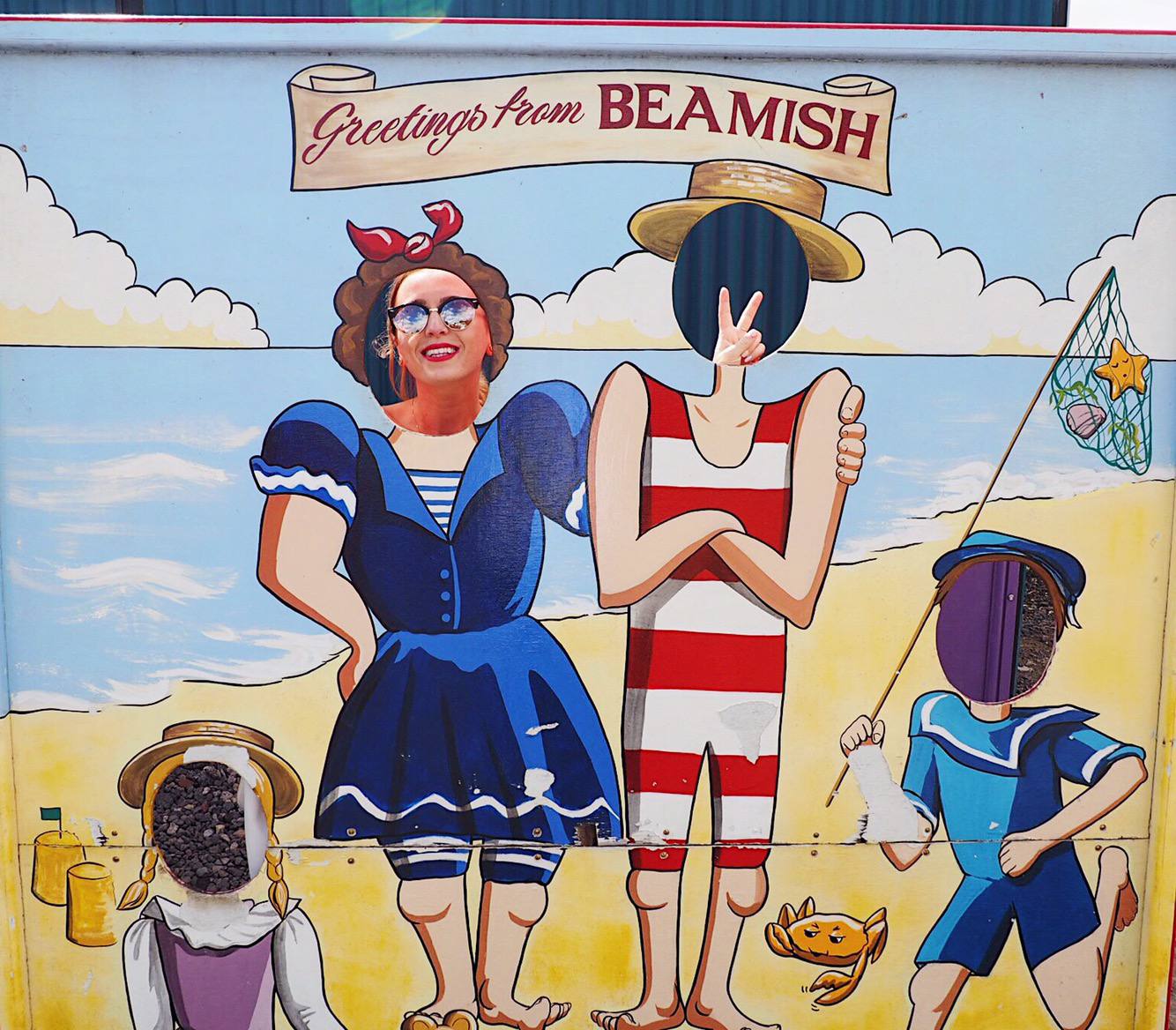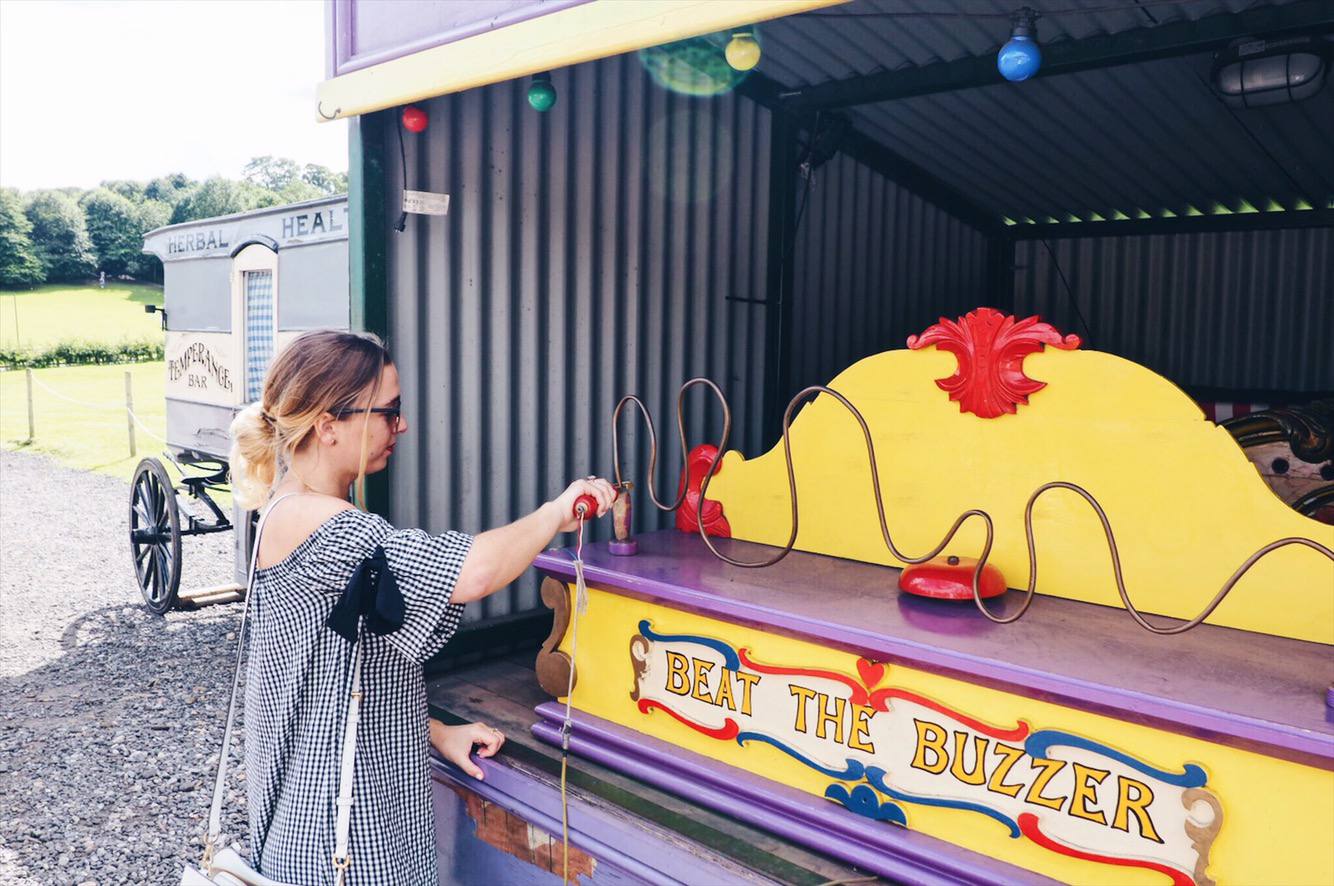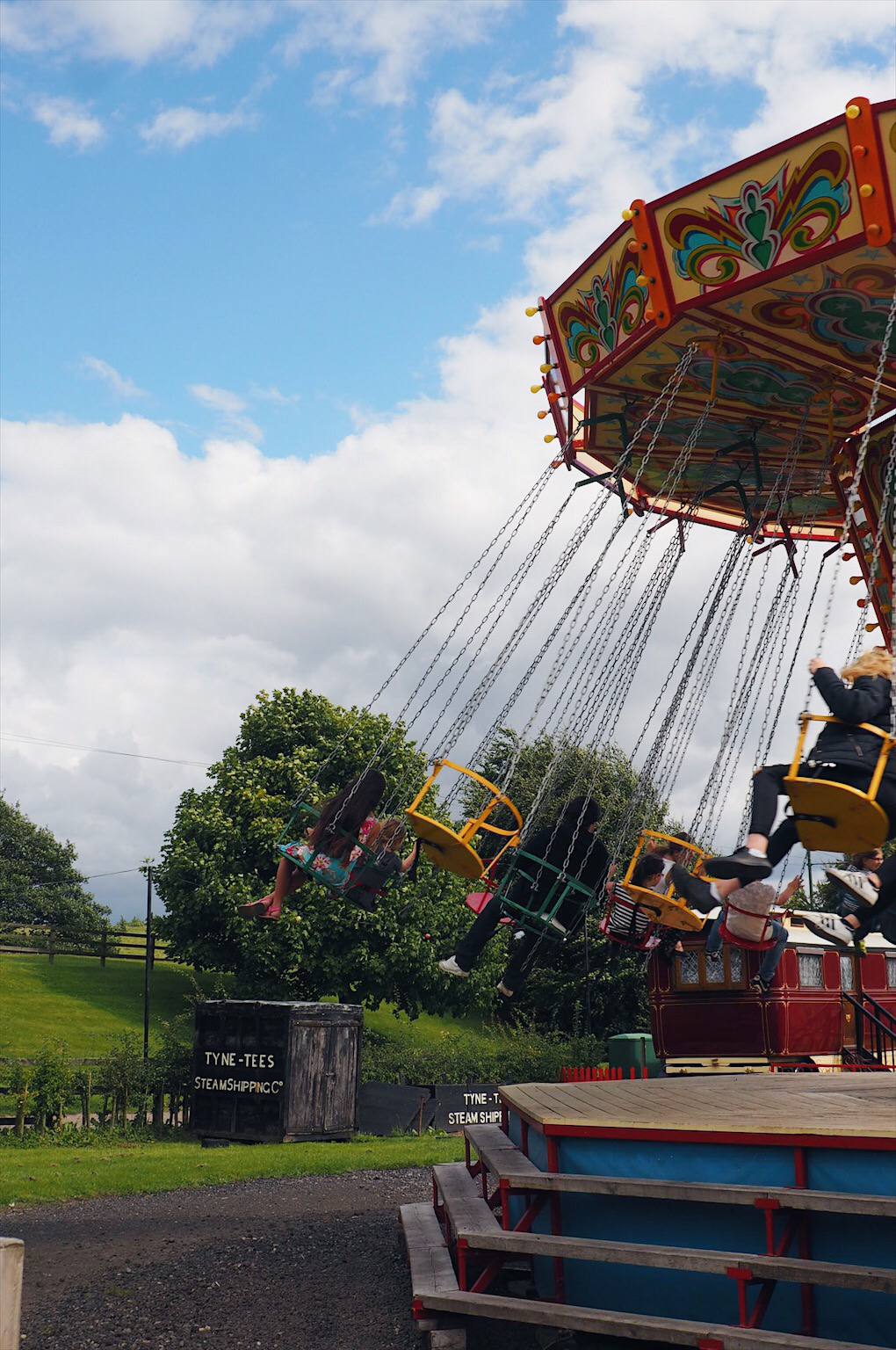 The 1900s town
This is probably the main attraction. Walking through the 1900s town at Beamish is like walking back in time. Everything is so wonderfully authentic, from the Barclays bank where you can delve down into the vaults to the bandstand on the green in Redman Park and the working stables and carriage house.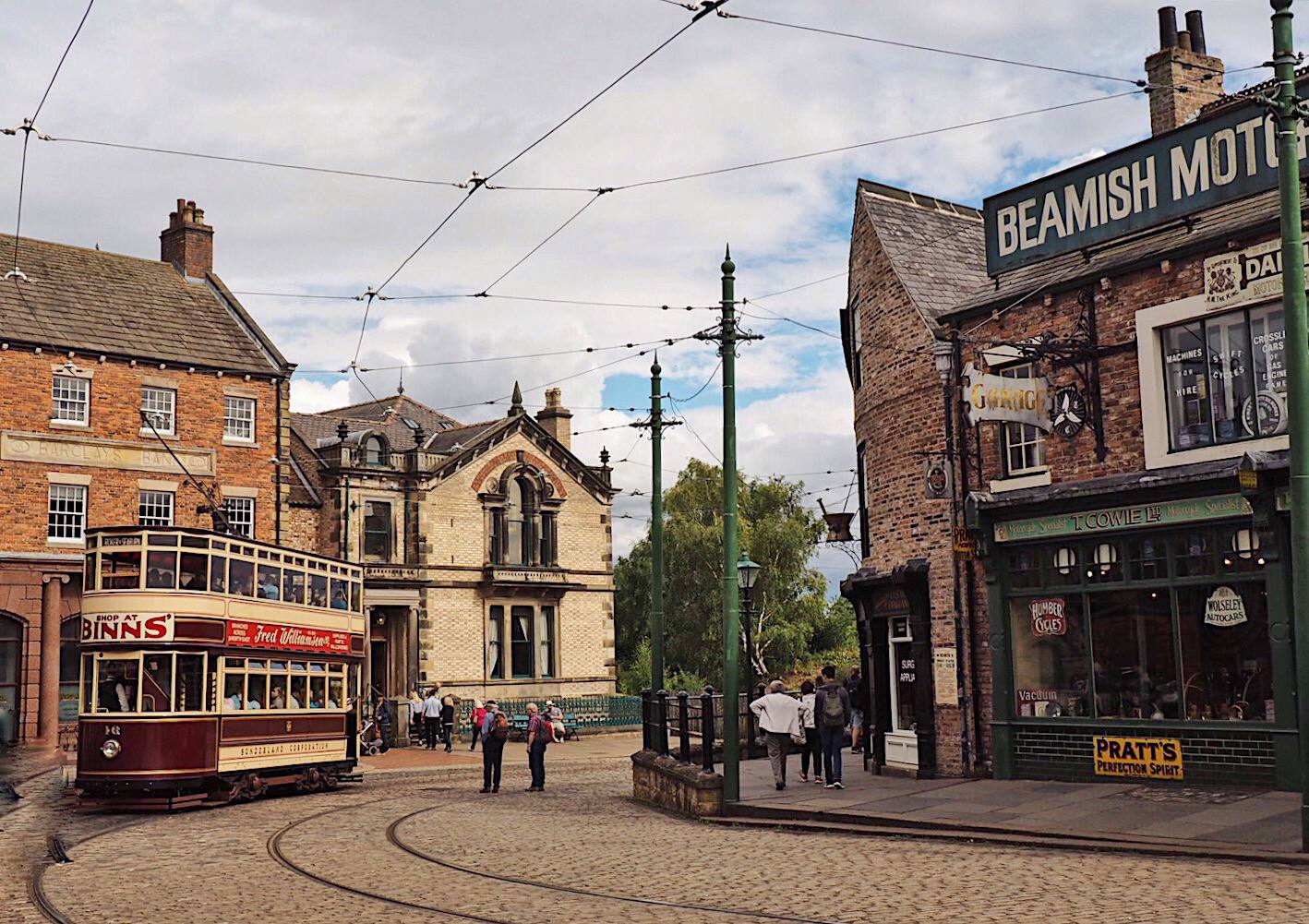 At Ravensworth Terrace, which originally existed in Gateshead, there's a dentist's office that will make you very glad you didn't have to get your dental work done in the 1900s, plus a gloomy Edwardian solicitor's office that looks like it came straight out of a Charles Dickens novel.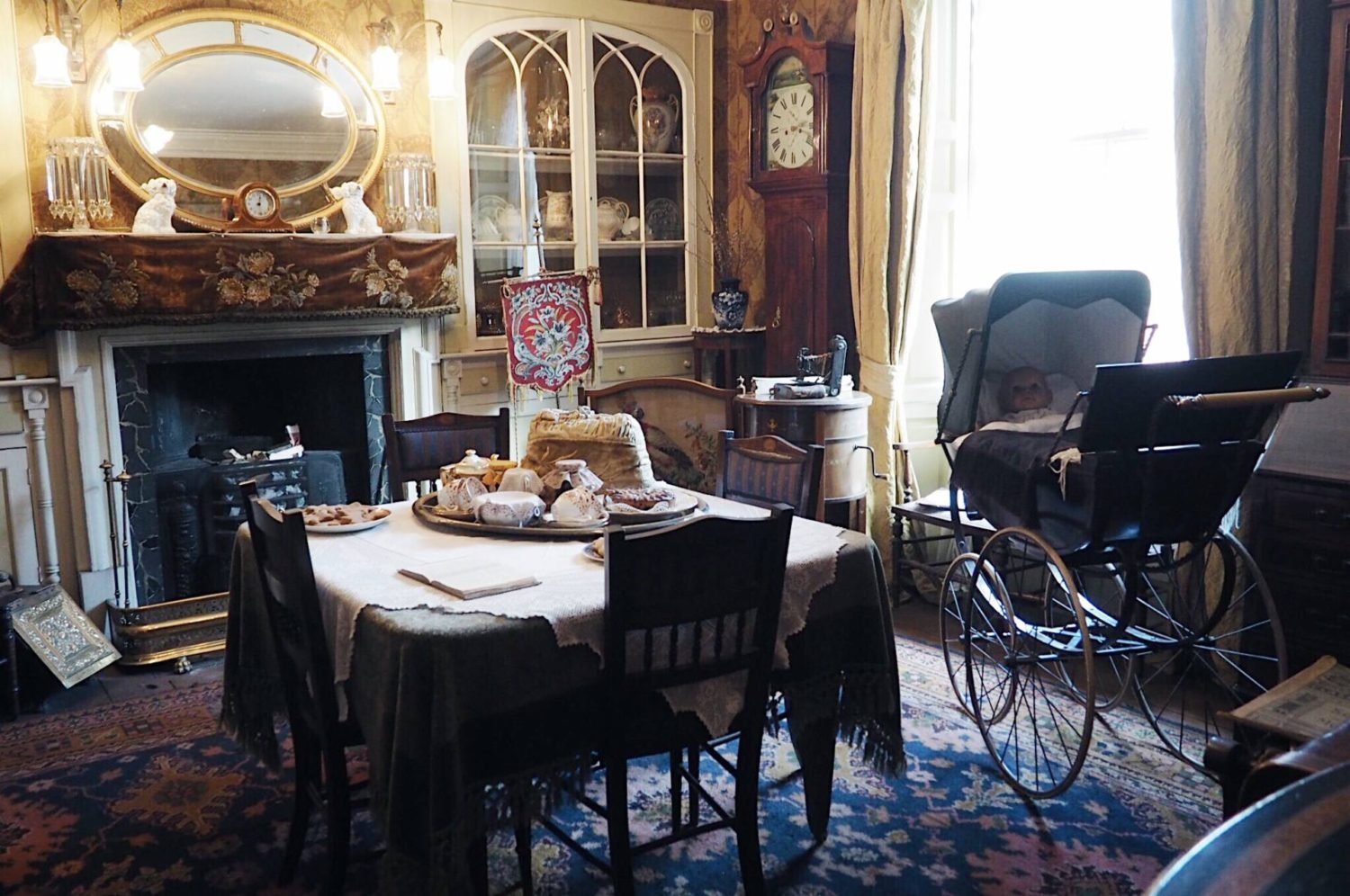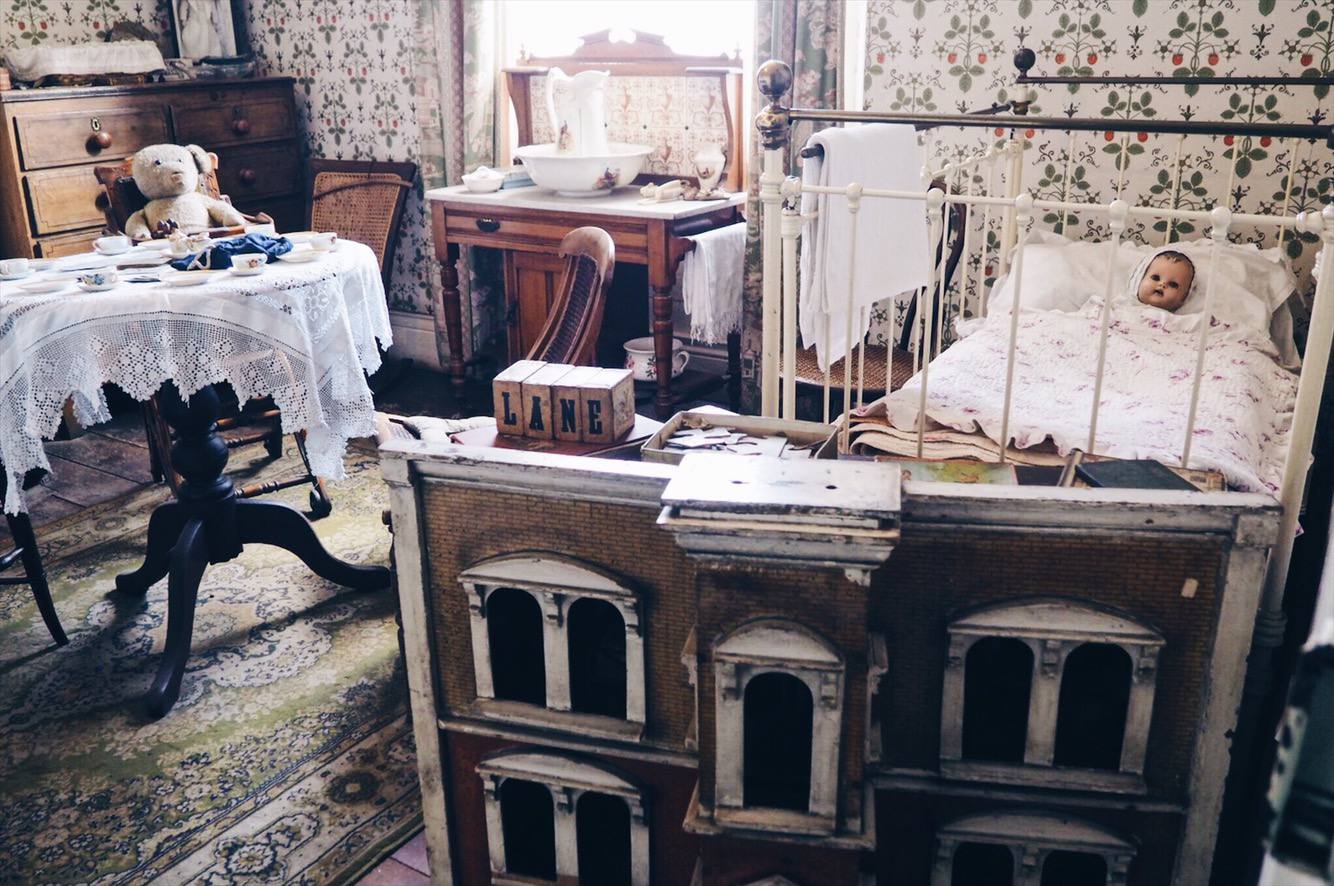 If you're gasping for a pint after all of this, you can pop in to The Sun Inn, a real pub that was moved to Beamish from Bishop Auckland.
The highlight for me was 100% the sweet shop! We smelled it before we saw it, and joined the queue to buy quarters of rhubarb and custards and cola cubes. I had to say no to the sarsaparilla tablets – I'd never even heard of them until I moved to the North East and as much as Tom tries to convince me that they're delicious, I can't get on board.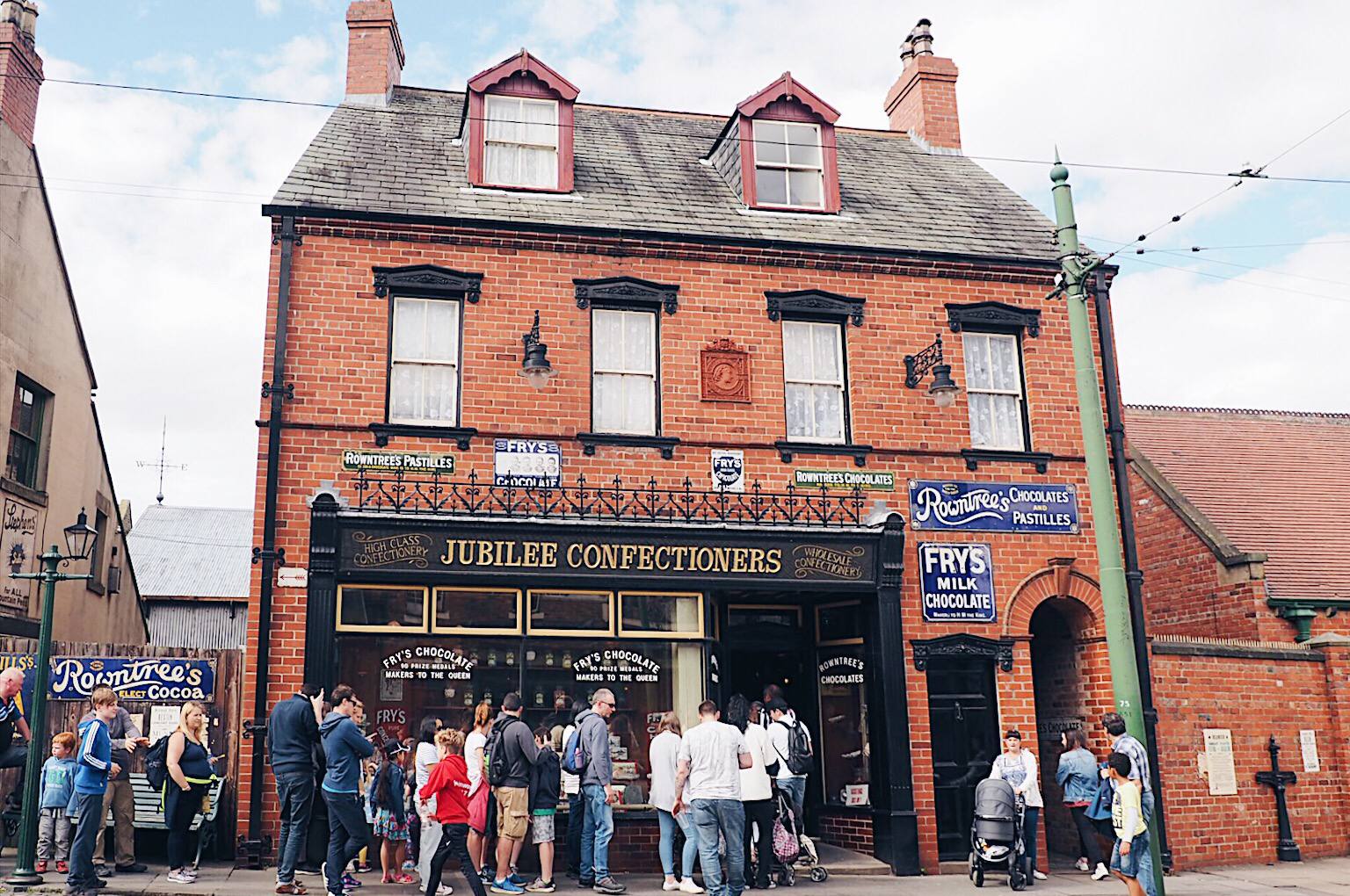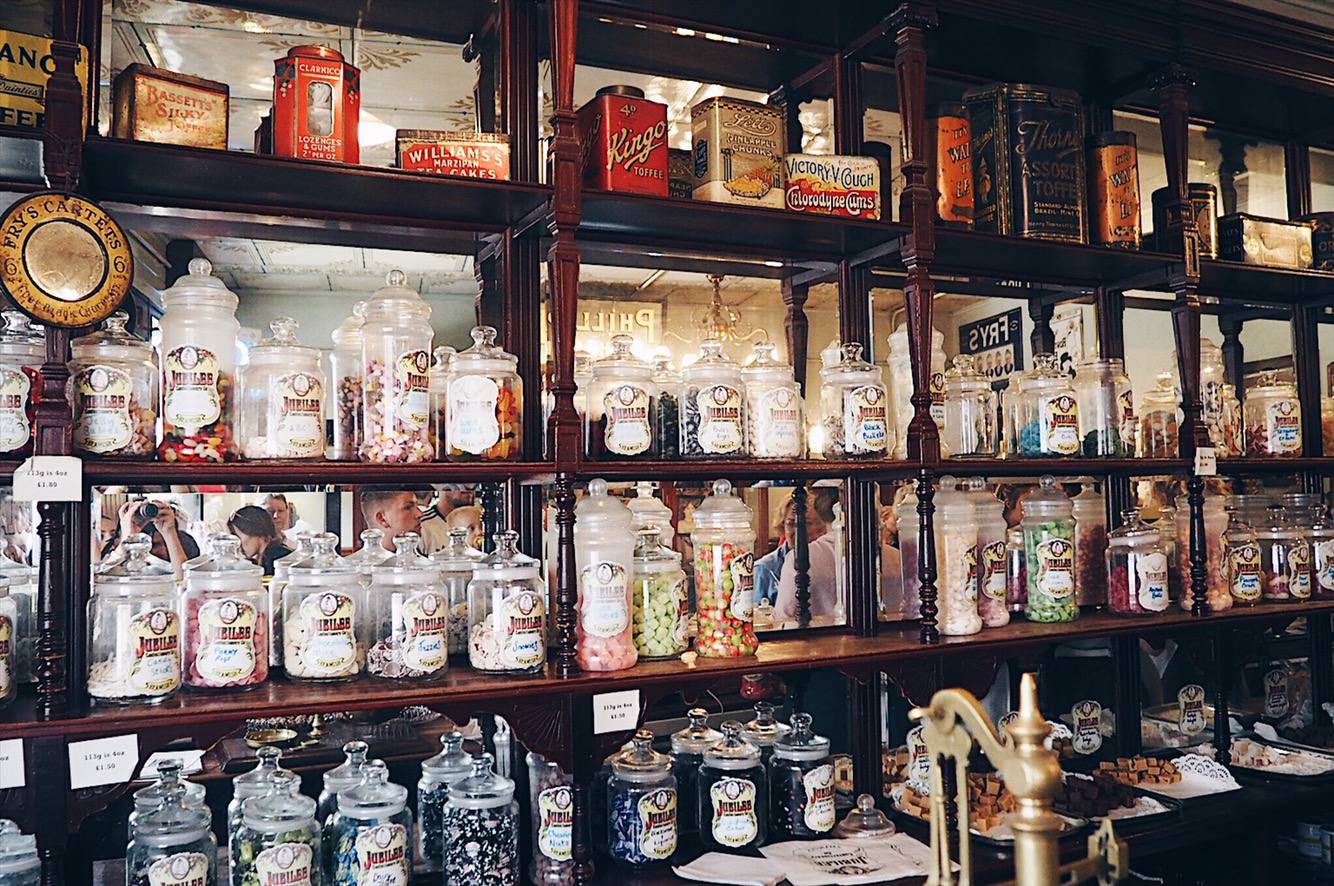 As well as a sweet shop, there's a garage, a drapery in the co-op, a bakery (where we just had to buy some shortbread for later) and a chemist that sells retro concoctions and aerated liquids – or fizzy pop, to me and you. I love that you can actually buy stuff!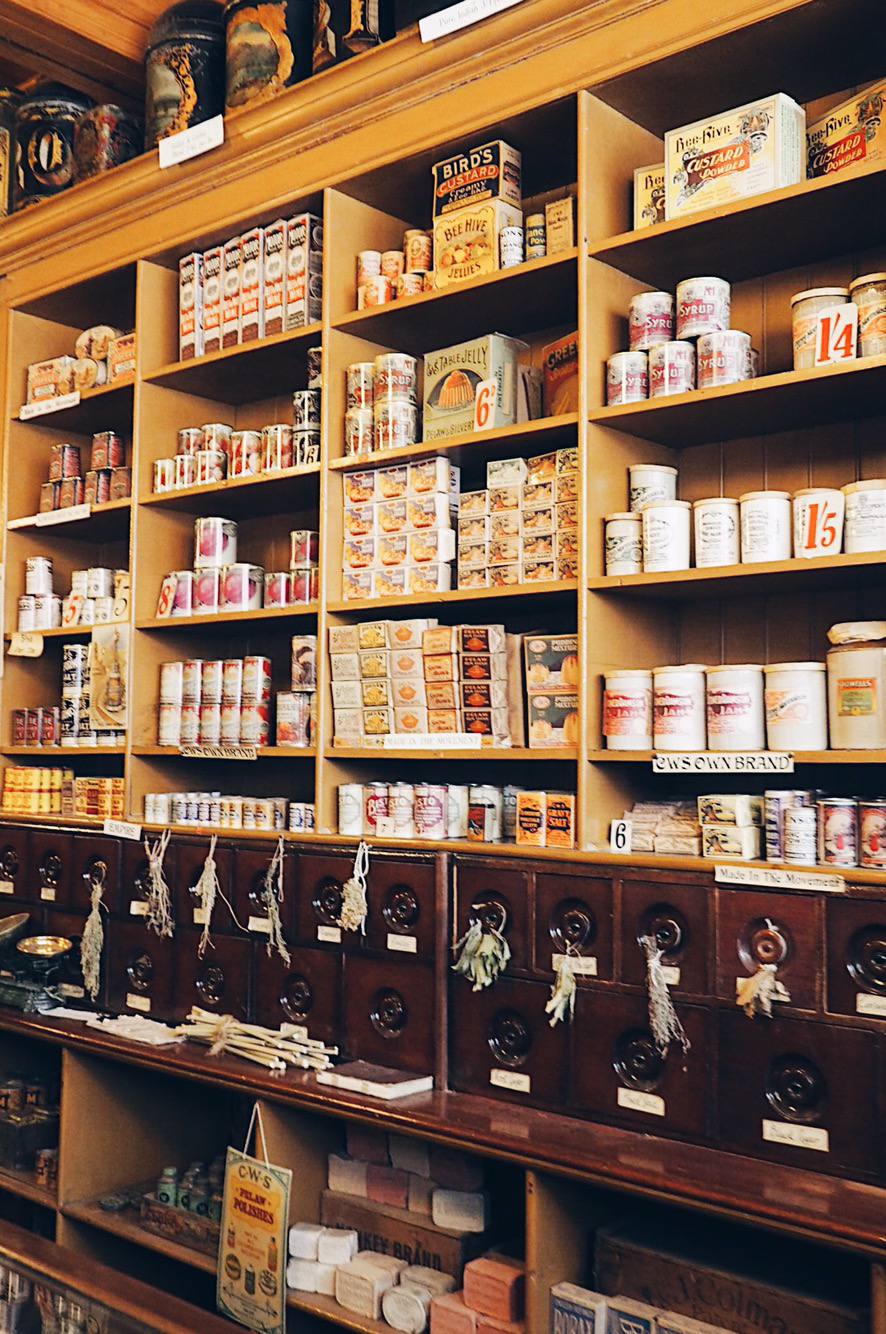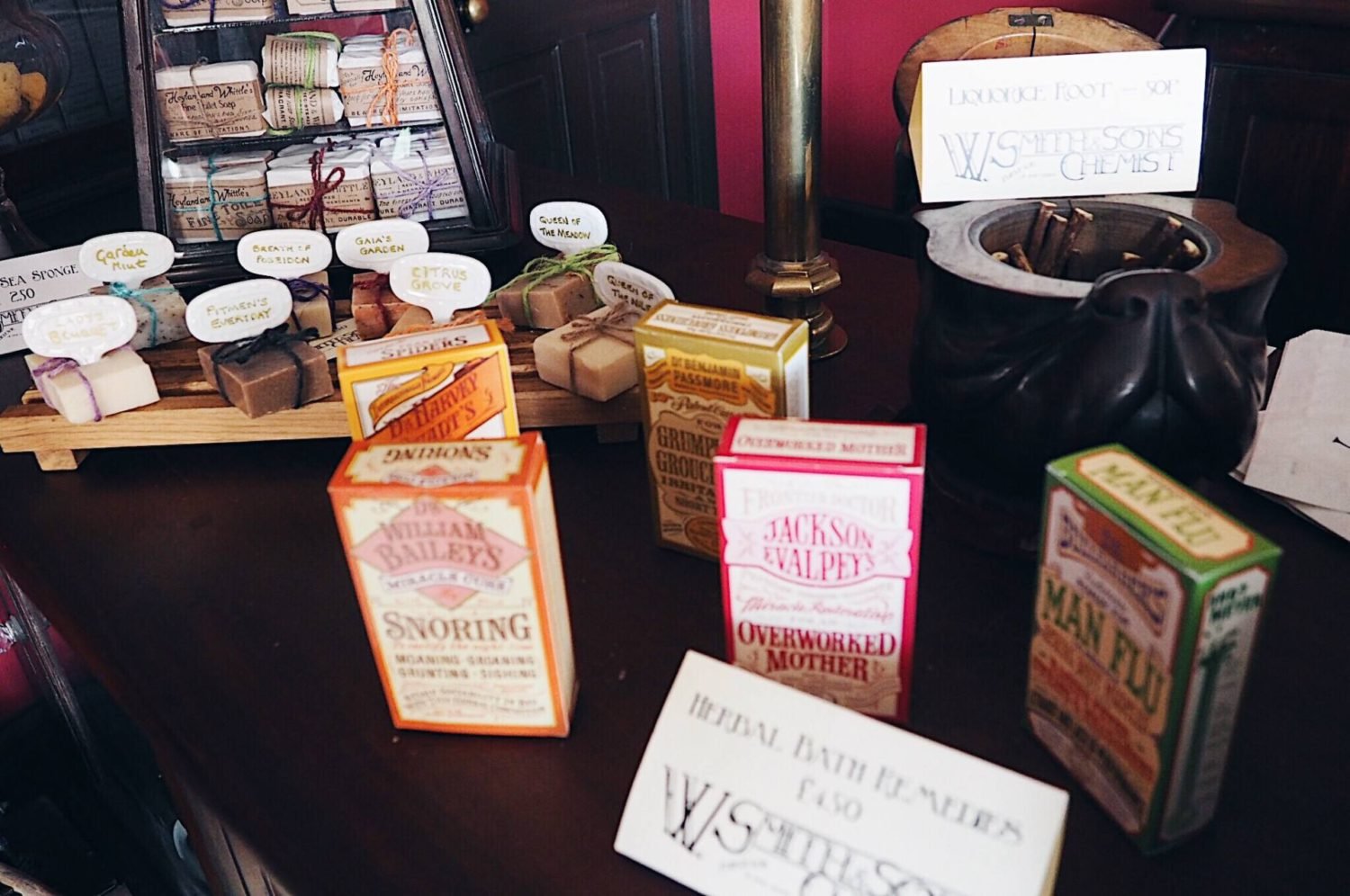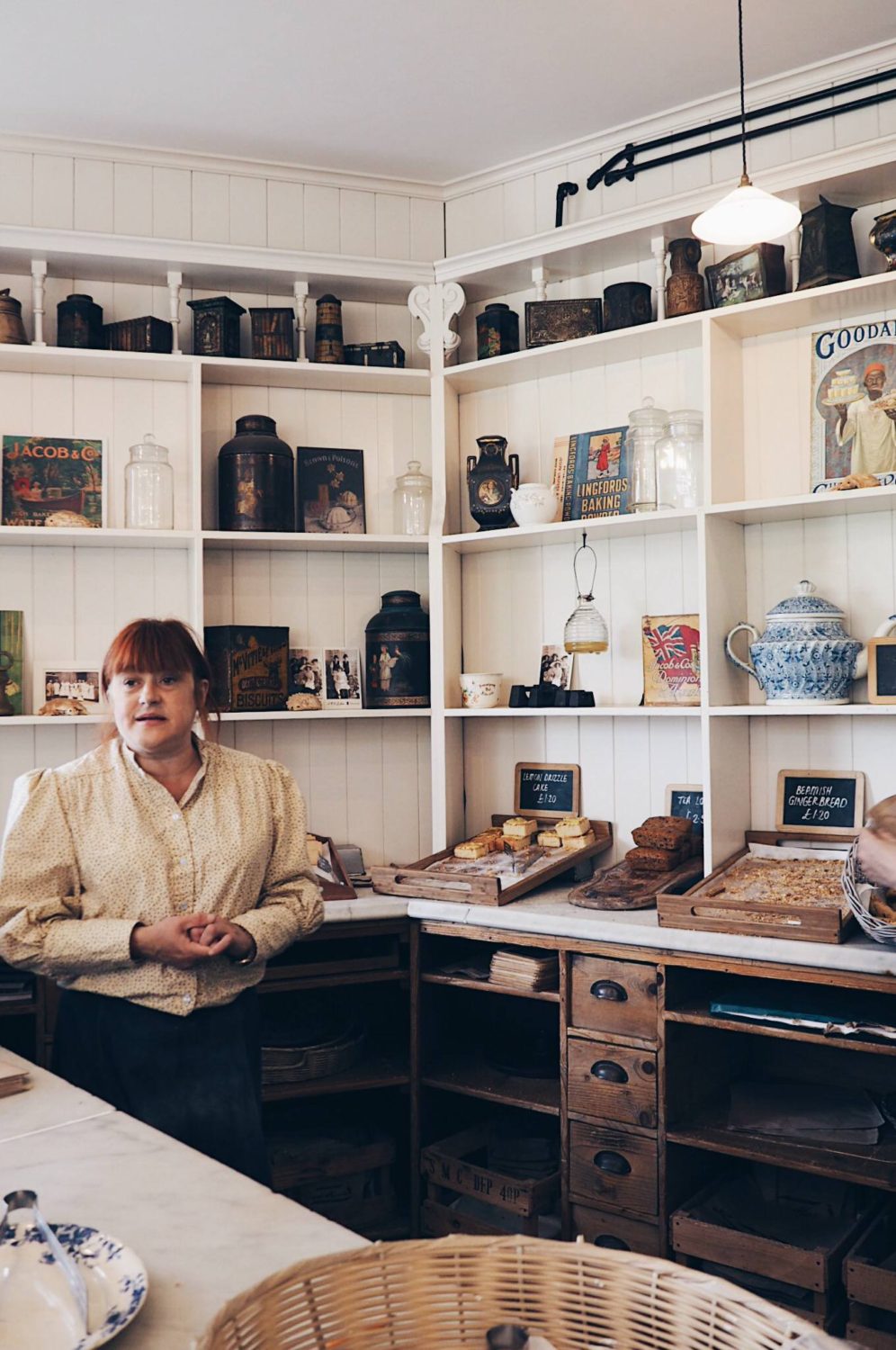 I kept wishing we'd gone all out and got dressed up in Victorian outfits, and then I realised that you can get costumed photoshoots done at Beamish. Much to Tom's relief, they were fully booked – but I did snatch a hat to pose in.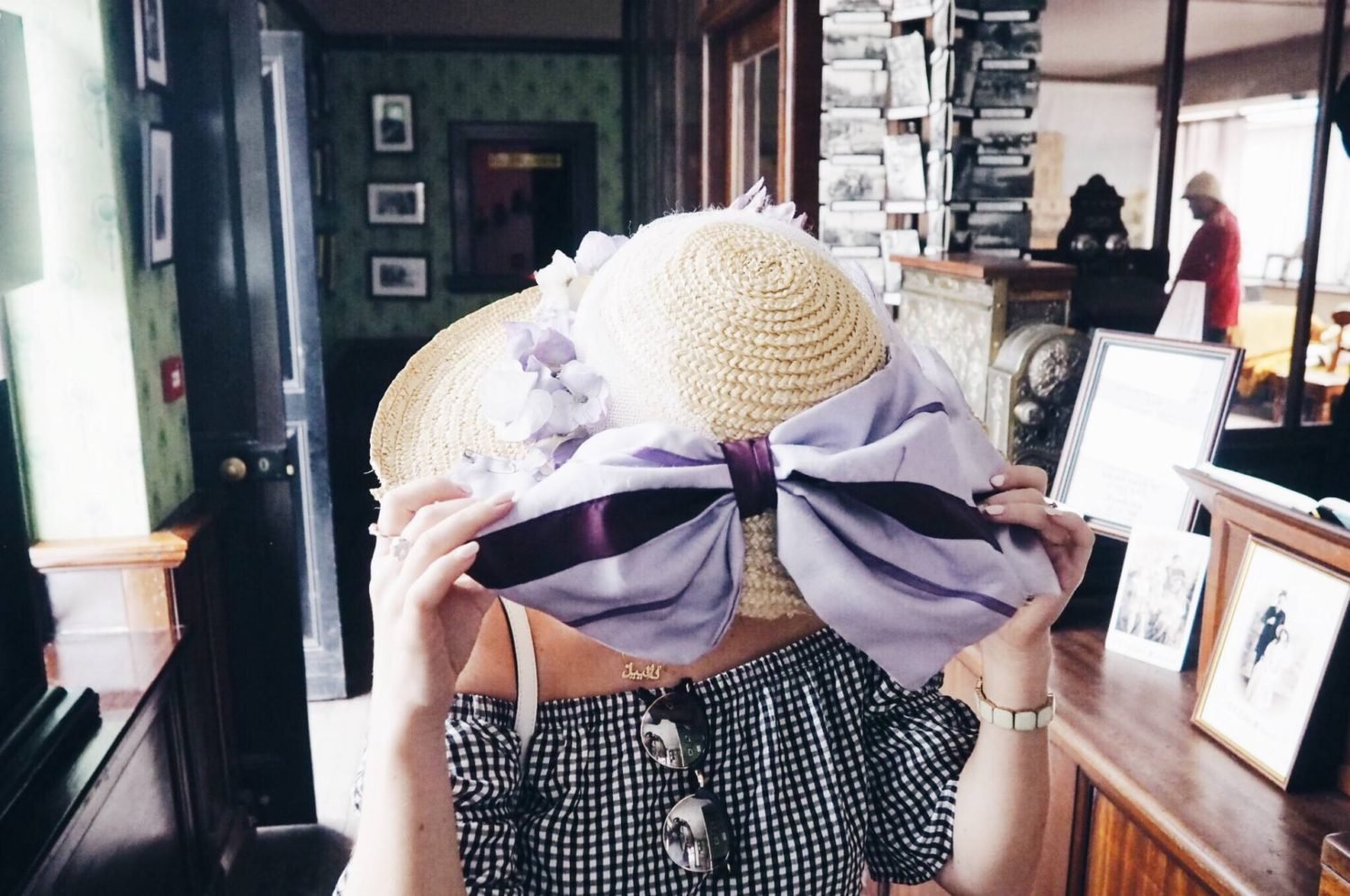 The various parts of Beamish's open air museum surround acres of verdant meadows evoking the Georgian landscape, meaning it's a beautiful scenic walk.
Pockerley Gardens are particularly picturesque.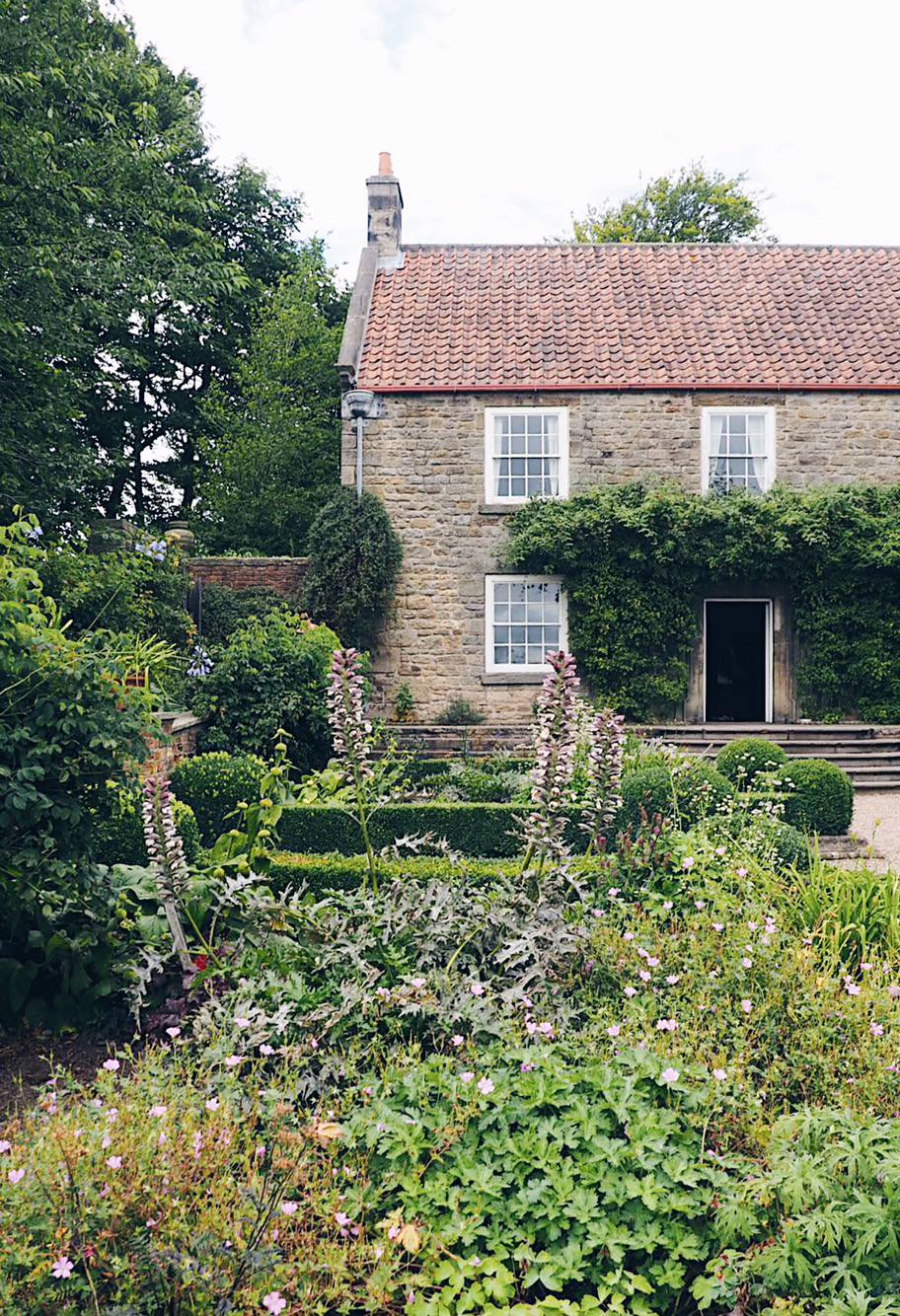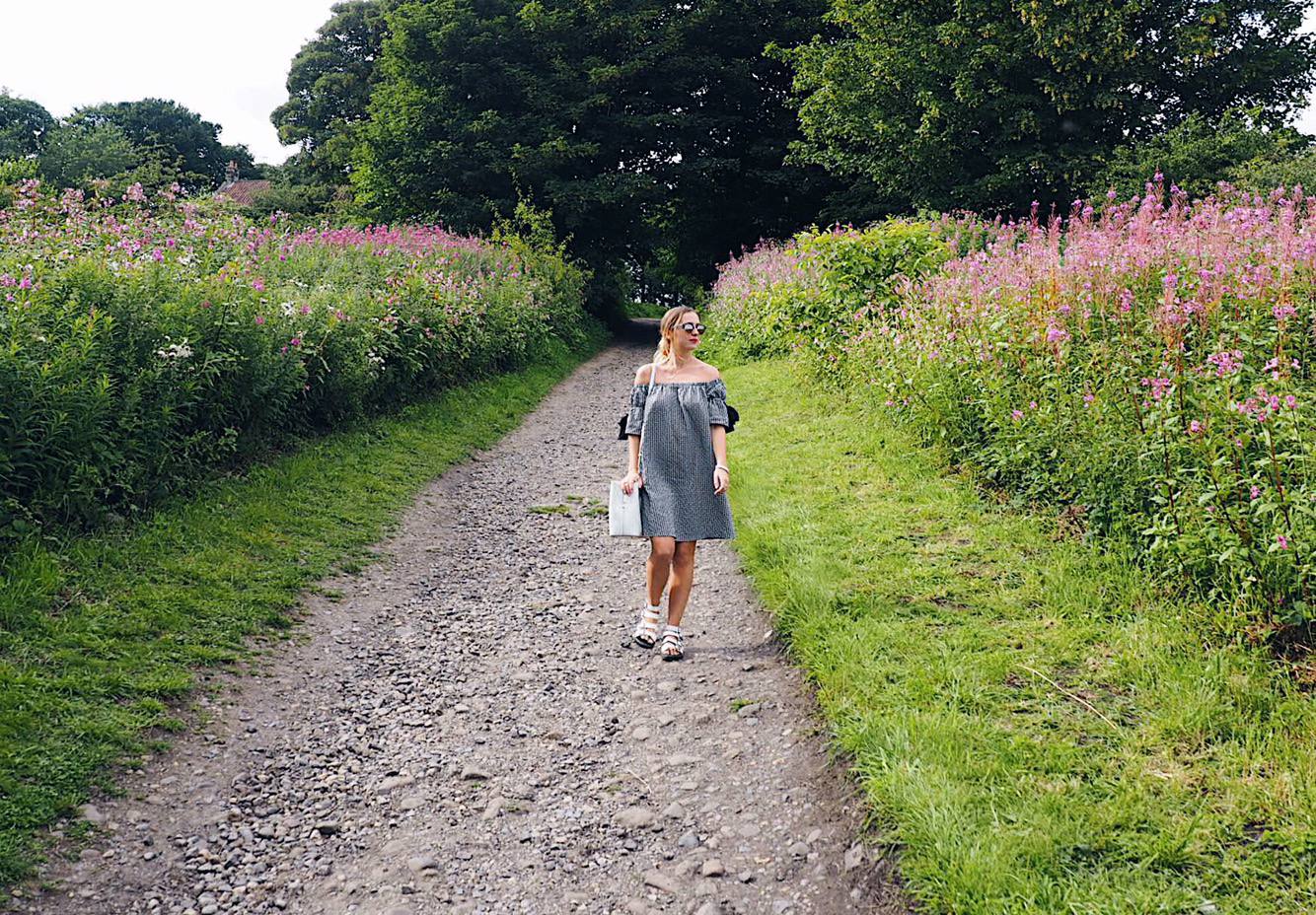 Shop my Beamish outfit
Where to eat at Beamish
There are a few places to grab lunch or 'bait', as it's known locally around Beamish, but I love the idea of bringing a picnic and lounging in one of the many grassy areas.
For an authentic 1940s experience, you can grab a bite at the British Kitchen, which is based on the British Restaurants set up by the Government during the war.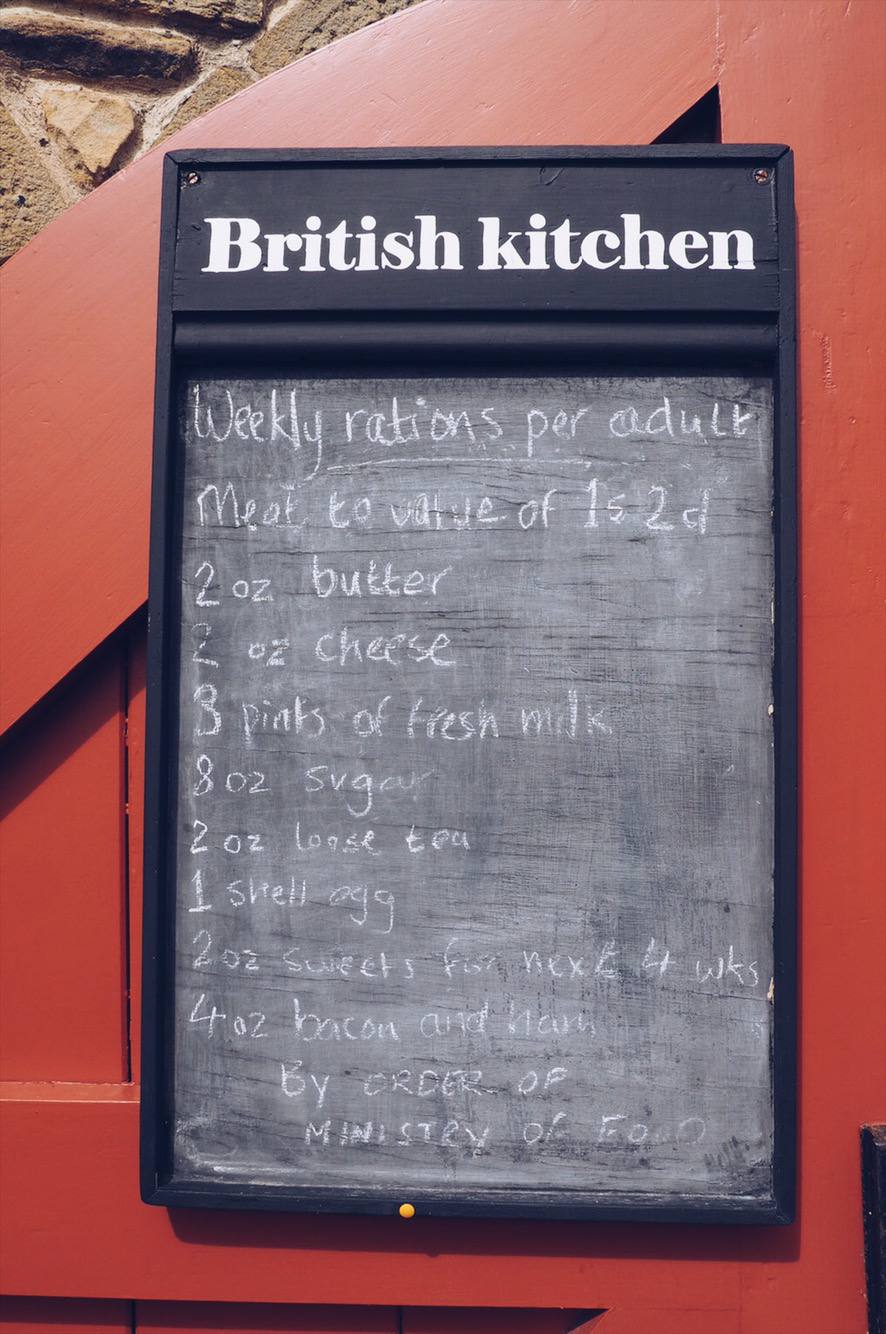 Getting around Beamish
There are plenty of buses and old-fashioned trams to help you get from place to place in Beamish, if you don't fancy walking.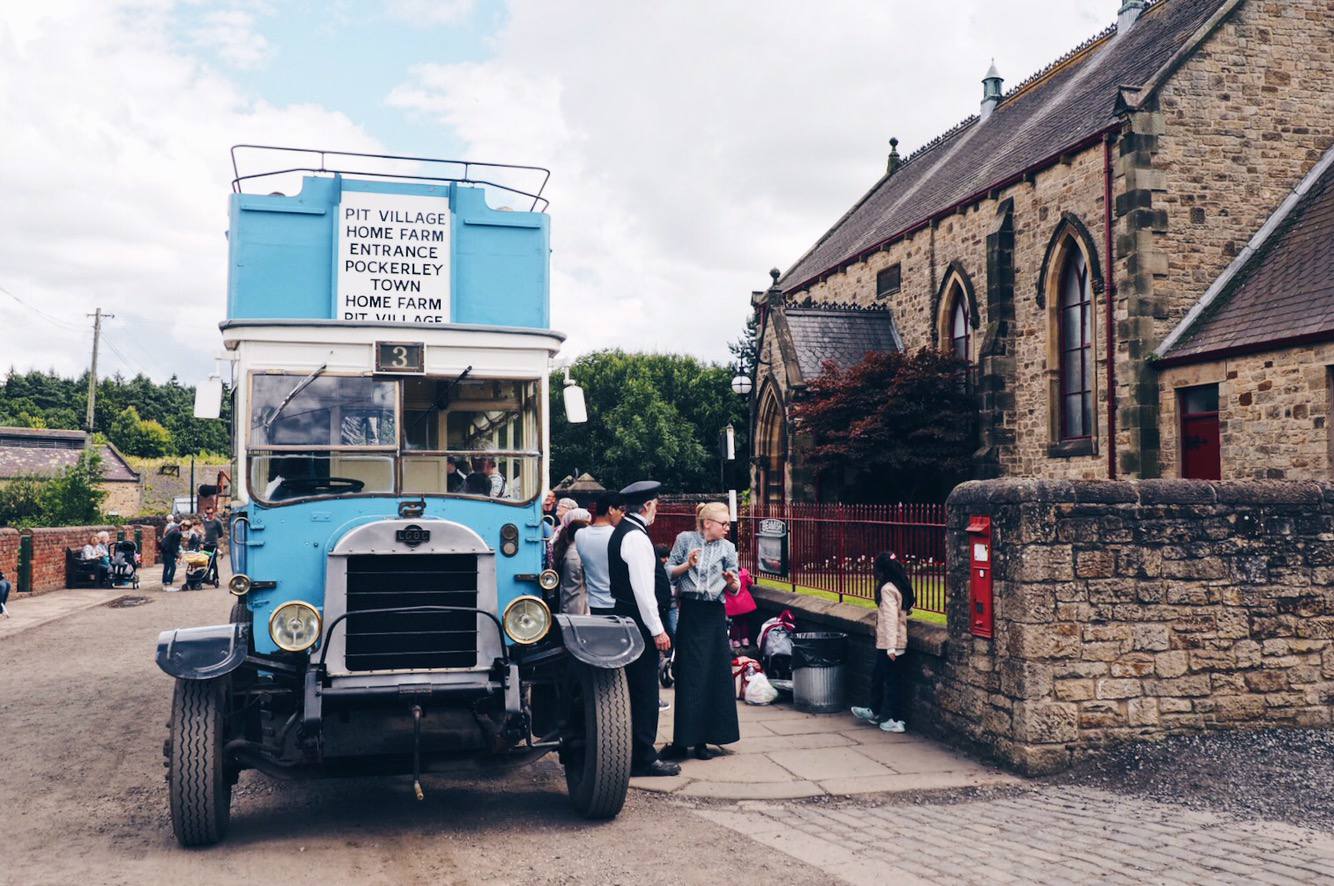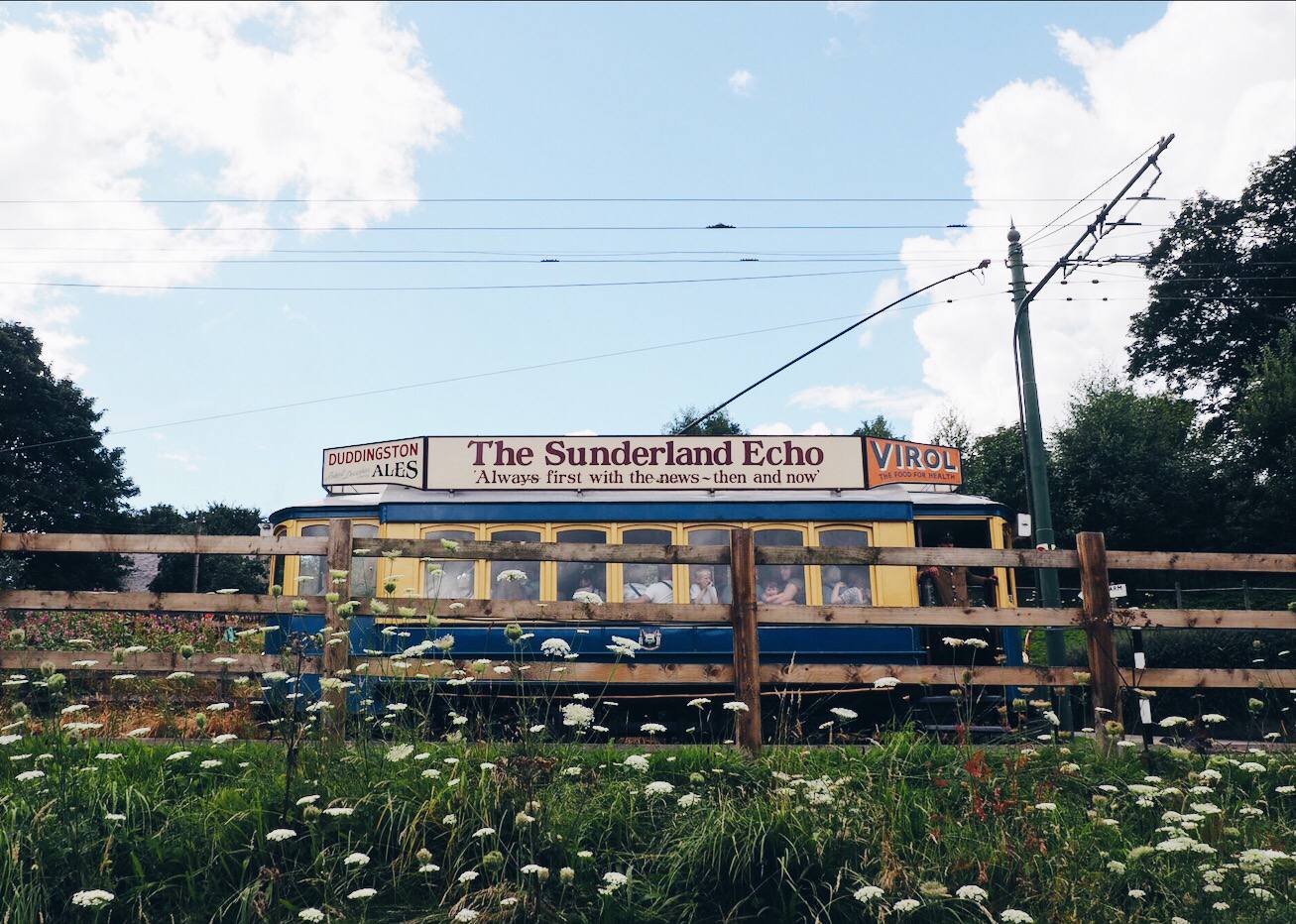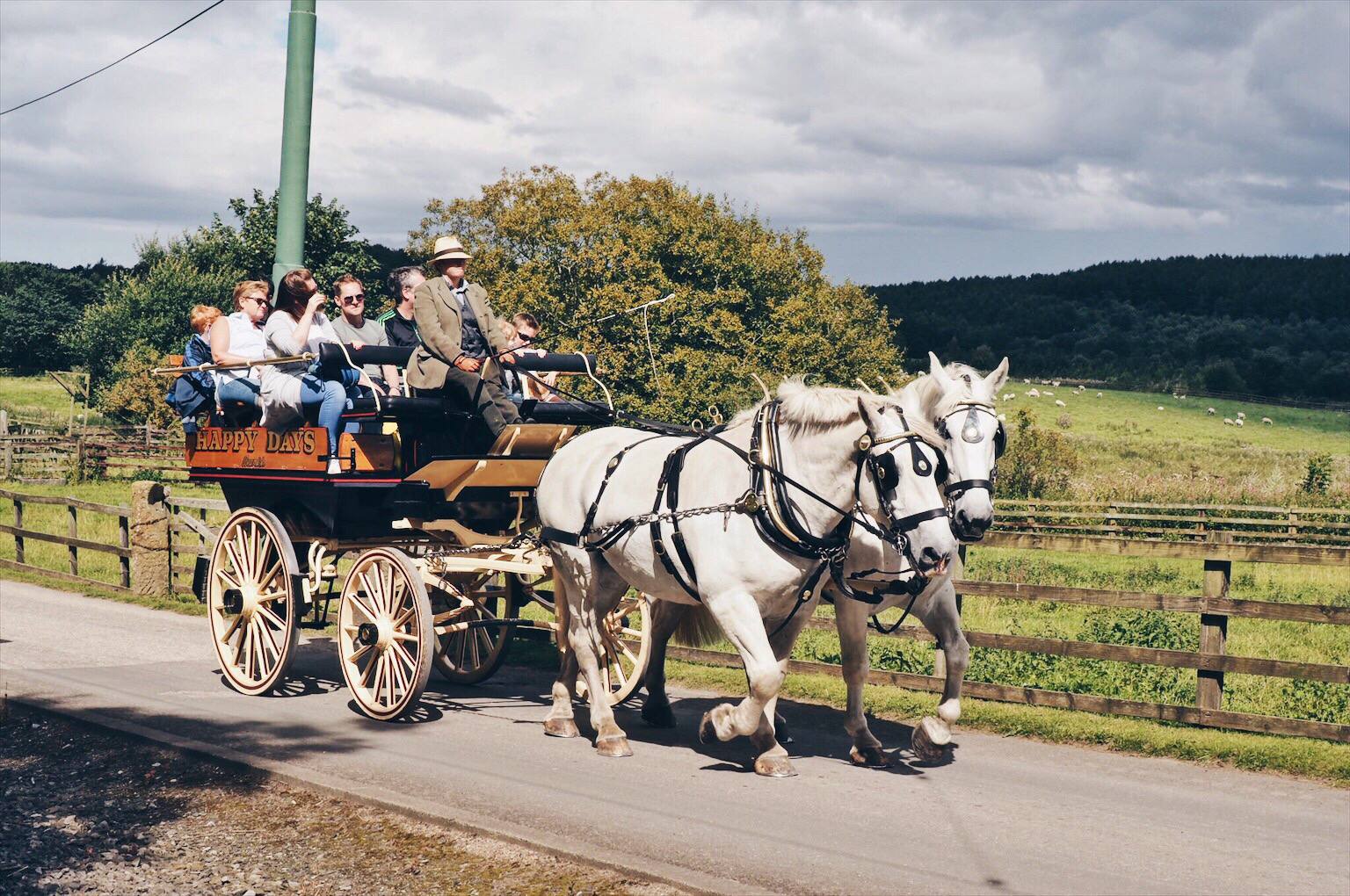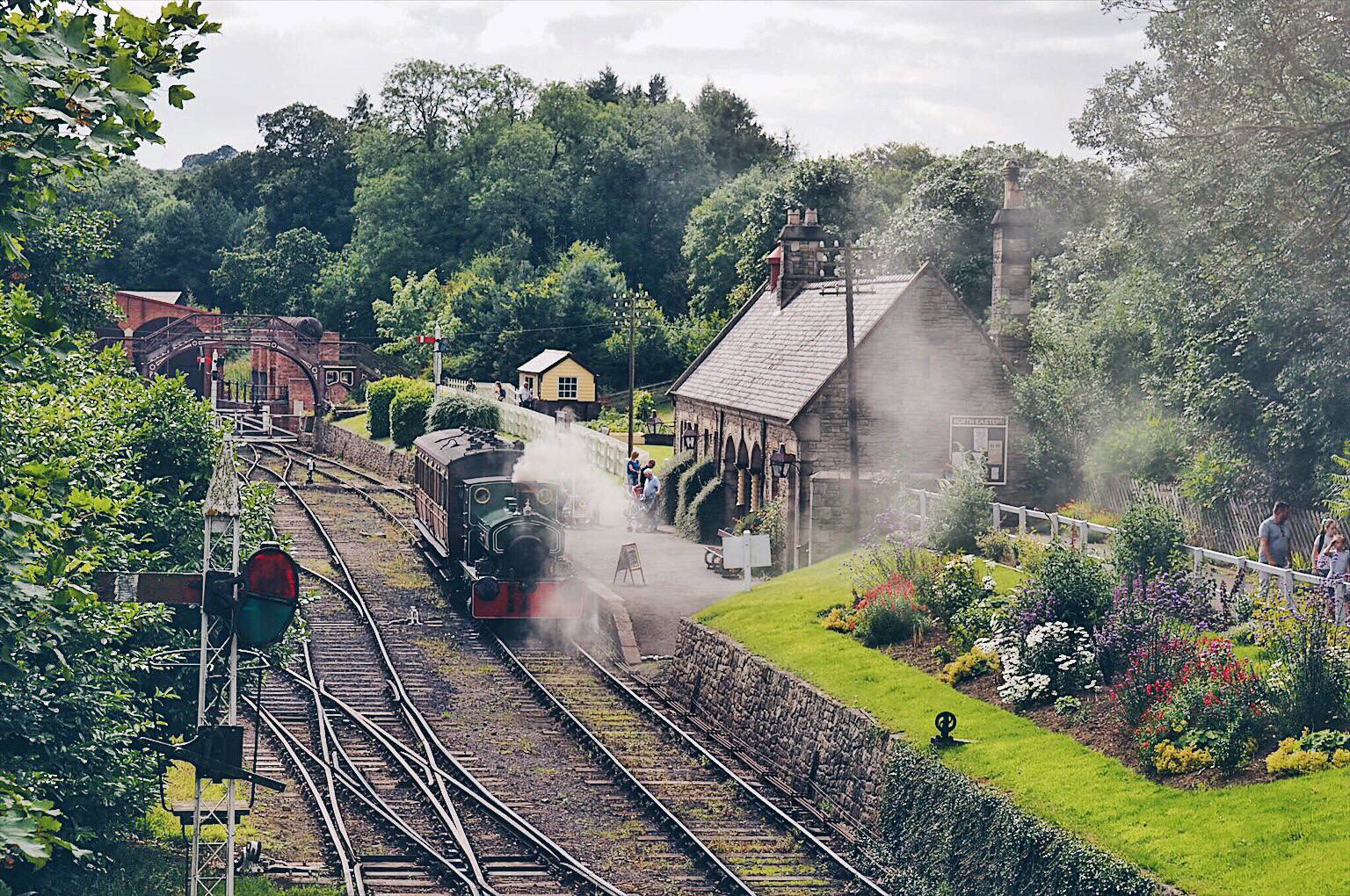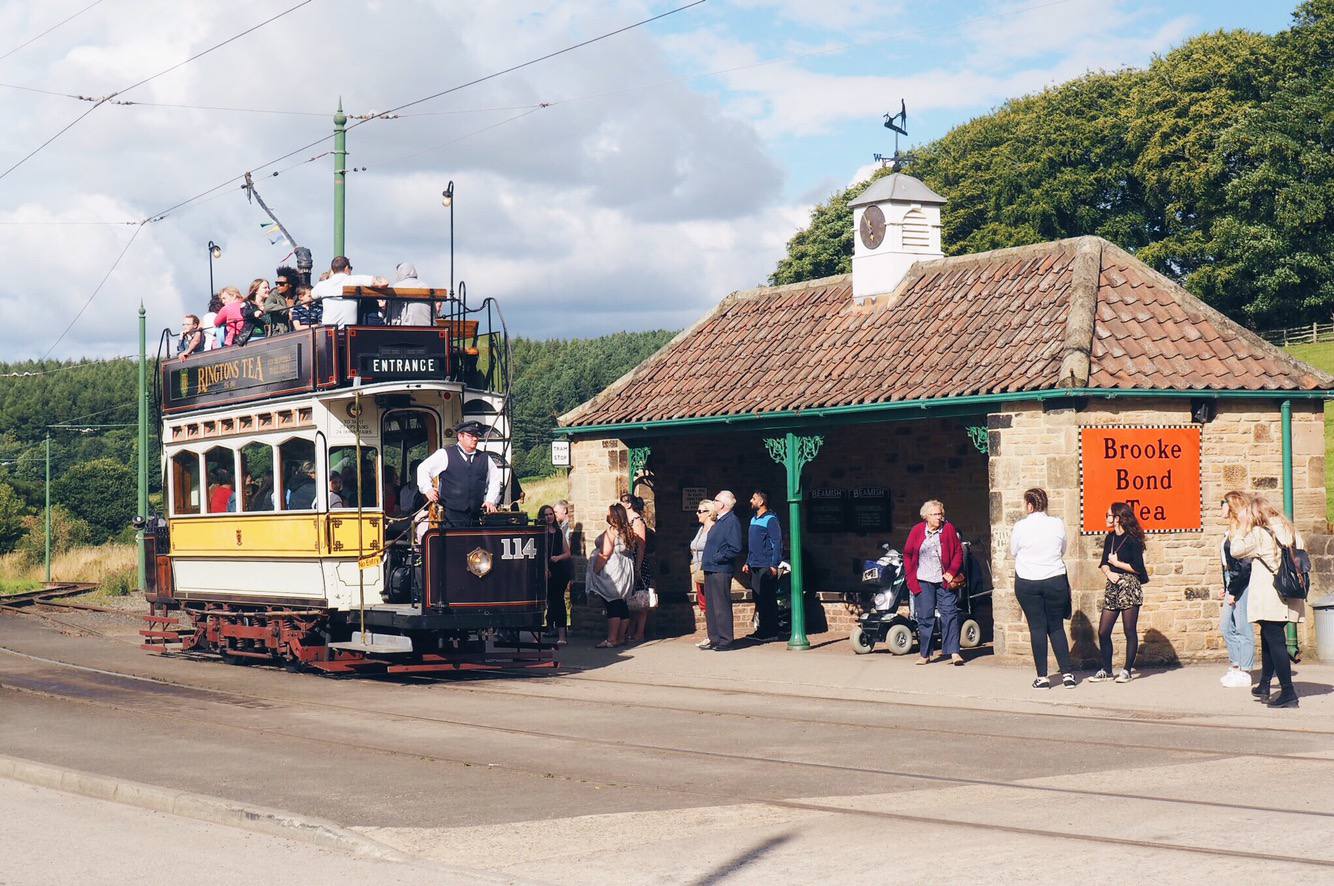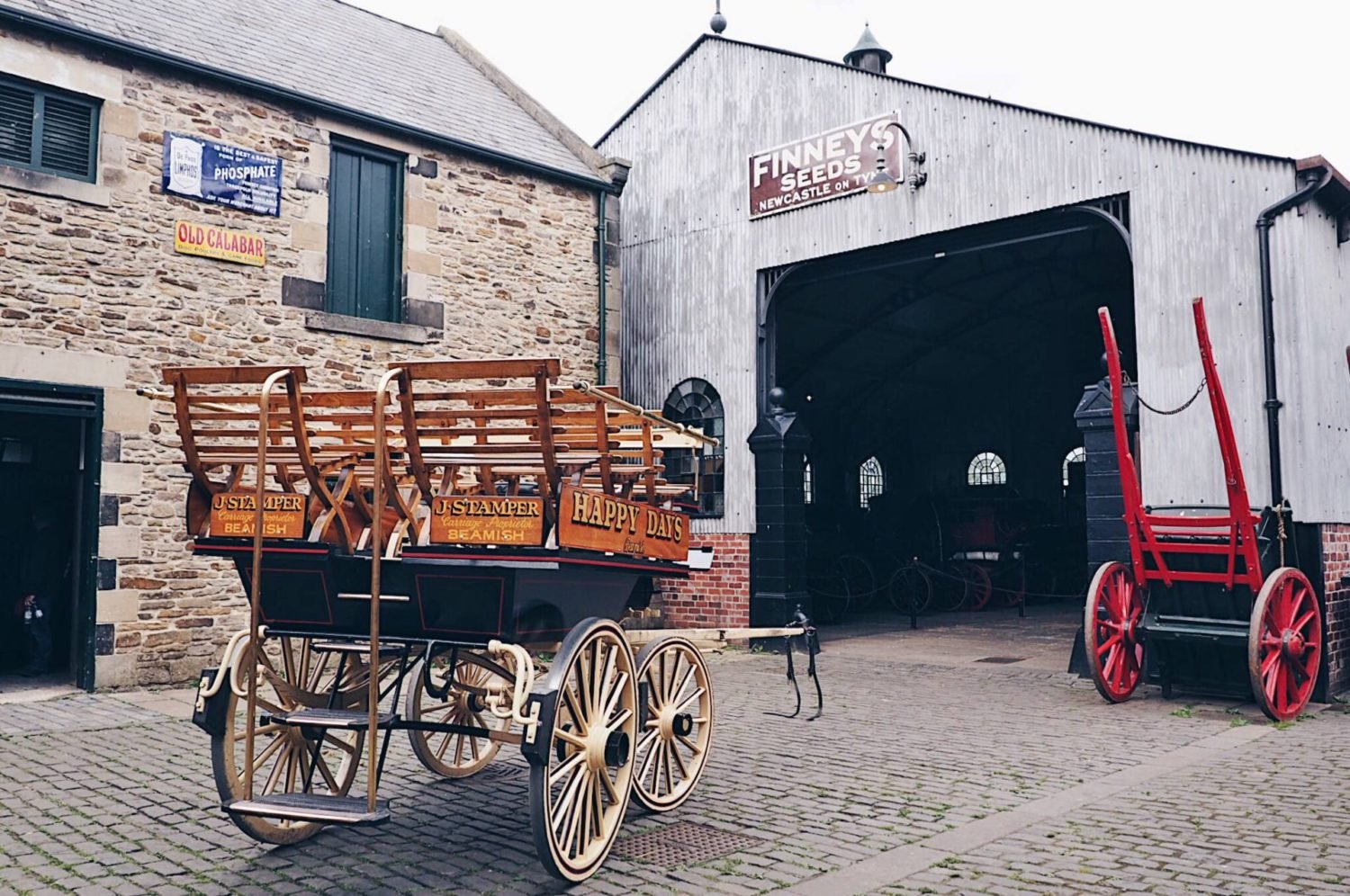 Having spent a day at Beamish, I can fully understand why locals are so enthusiastic about it. It's a great place to visit for all ages, it's educational in an engaging way, and preserves North East history beautifully.
Have you been to Beamish, or somewhere else that journeys into the past like this? I'd love to hear about it, and definitely leave me recommendations for more places to visit in North East England. I need to rectify my laziness and explore my new home!
Where to stay when you visit Beamish
BestWestern Beamish Hall is a four-star country house hotel next door to the museum. It's 10 miles outside Durham, which means you can also spend some time in that beautiful city.
If you'd rather be closer to Newcastle, Beamish Park Hotel is a good option. It has a golf course and free parking.
My favourite hotel in the North East is Seaham Hall, which is in County Durham. The spa is amazing! you can read my review of Seaham Hall for more information. Ramside Hall and Rockcliffe Hall are also very popular with people in the North East, but I've yet to experience them.
You can  follow me on Facebook, Instagram and Twitter for more updated from my adventures in the UK and abroad. You can also subscribe to make sure you never miss a post.
All photographs were taken on my Olympus Pen E-PL7.
I was gifted with free press passes for Beamish but all opinions are my own.