I feel like I've been hurtling through life at 100 miles per hour recently; what with brunches, fitness classes and ladies nights to attend (anyone got a violin?). So when I was invited to enjoy a little staycation at JW Marriott Marquis, one of Dubai's best five-star hotels, I packed my overnight bag and switched to holiday mode.
Isn't it crazy how much a change of scene and a midnight feast from room service can revive you?
Hotel review: two nights at JW Marriott Marquis Dubai, the world's tallest hotel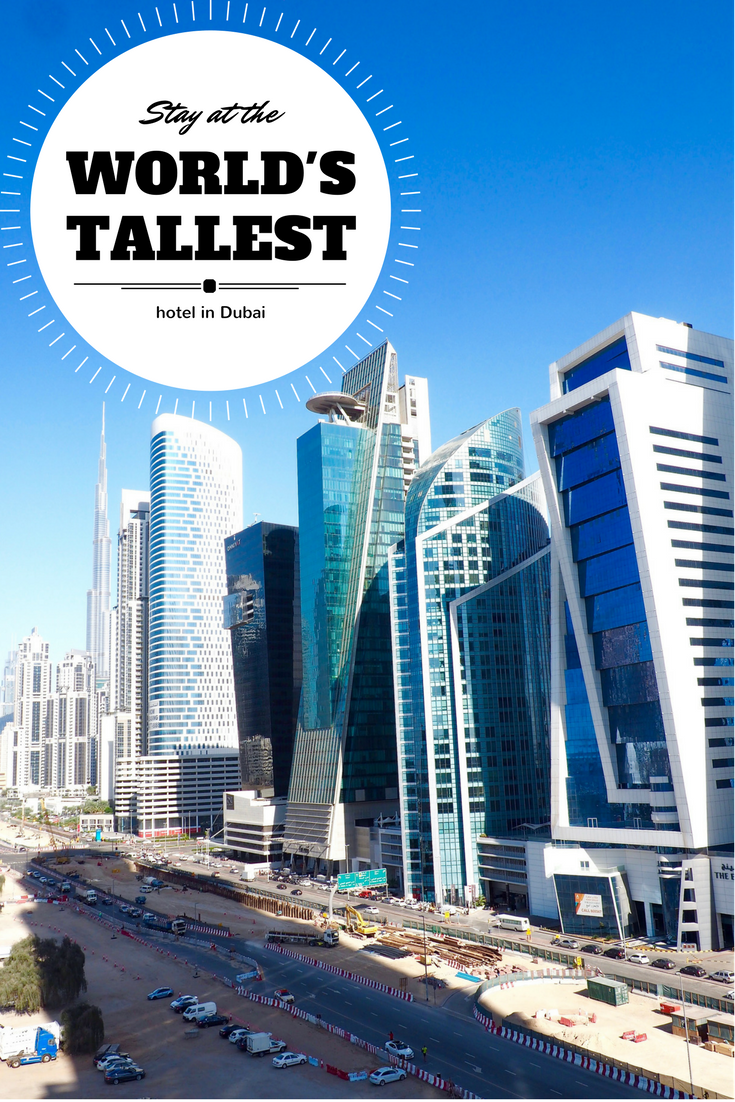 It was unseasonably windy when my taxi pulled up outside JW Marriott Marquis, but the man who greeted me was full of smiles. Joseph took my bag and ushered me in to the shiny lobby to check in. There were a few people before me, so a receptionist named Mahesh whisked me to the Elite desk instead. Nothing less than the best for Queen D, eh?
*Adjusts crown*.
What a welcome! From that point on, I stopped collecting the names of staff who impressed me, because it was quite clear that they all would. I don't think I've ever stayed at a hotel before where the staff were so eager to help – and not in an annoying way.
The room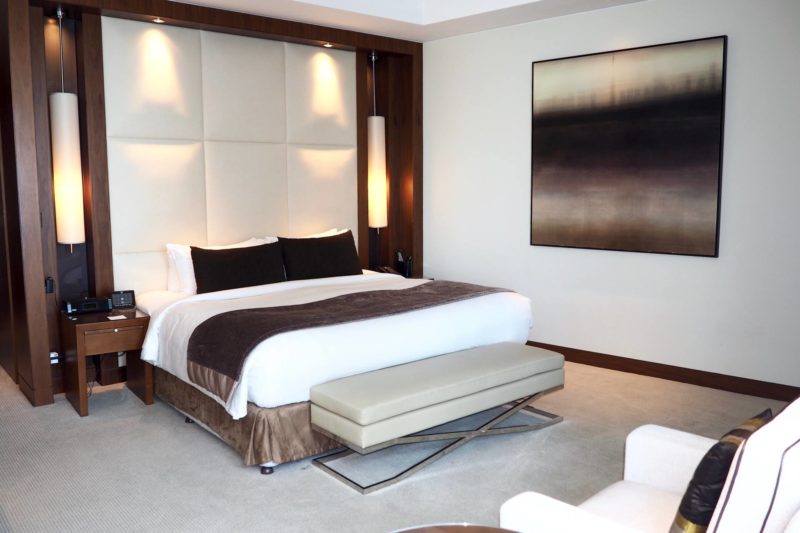 My room on the 21st floor was super spacious, tastefully decorated and comfortable. All of the amenities were operated through a tablet on the nightstand, which planted the hotel firmly in the modern day.
The room at JW Marriott Marquis ticked all the boxes for me: huge bed (like, it could have slept five of me), a bath I could swim laps in, fluffy bathrobes, herbal teabags and an awe-inspiring view.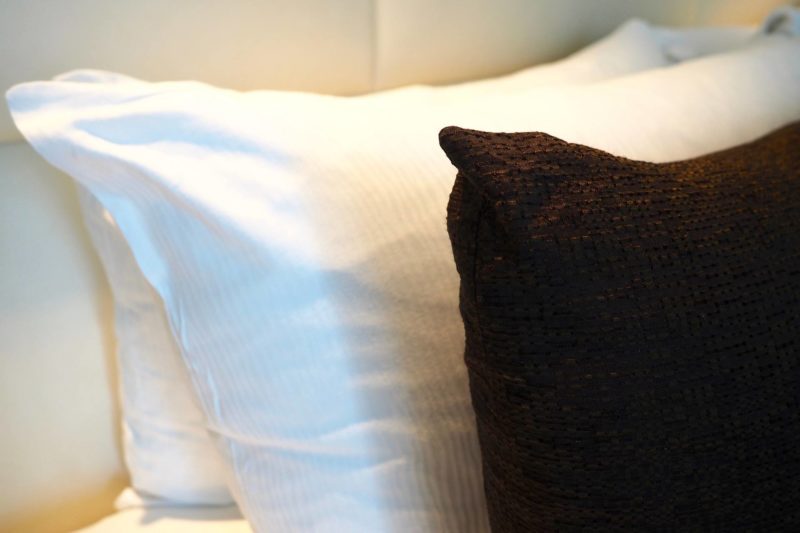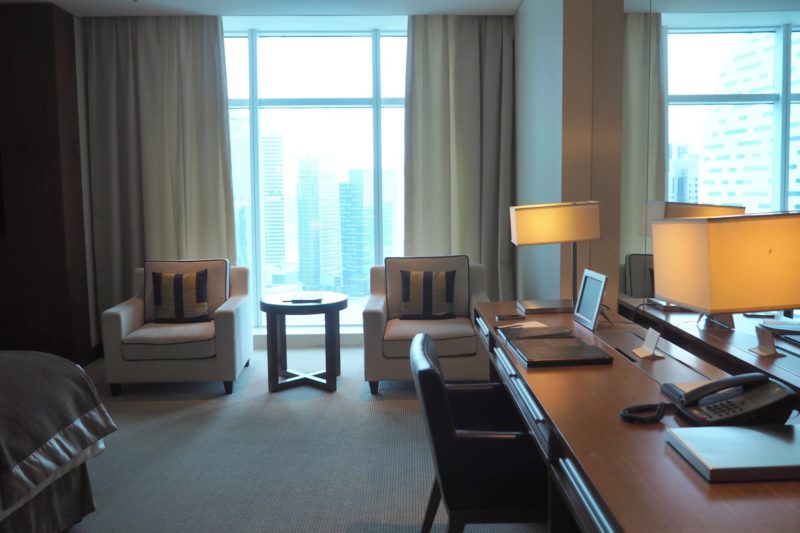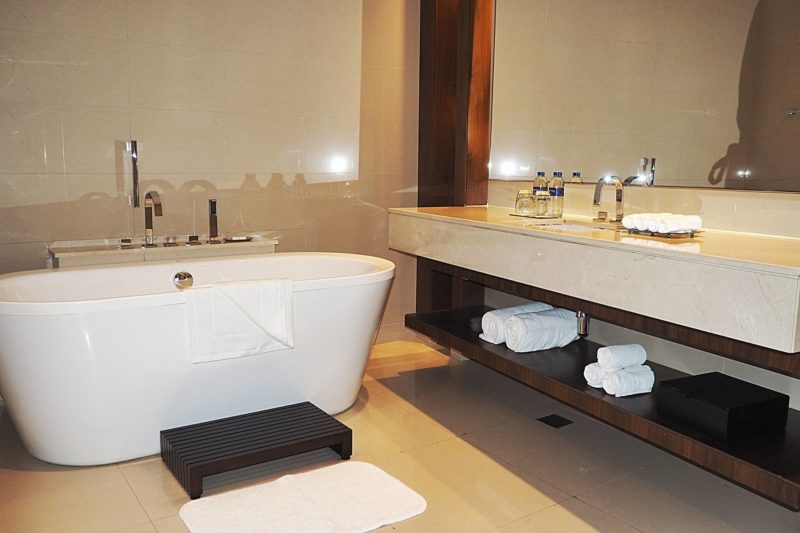 I may have been on a relatively low floor in the world's tallest hotel, but the scene outside my window was still something to shout about.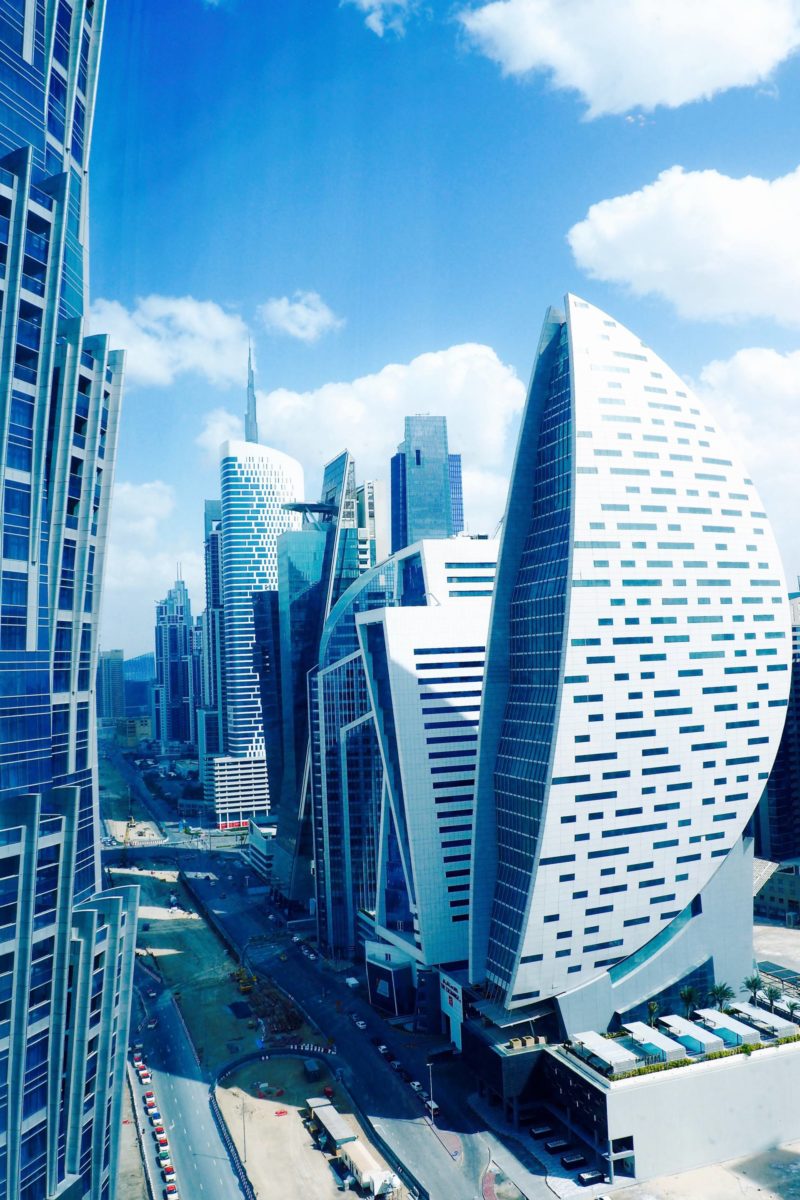 After checking in I sped off to brunch. I actually celebrated my birthday at one of JW Marriott Marquis' many restaurants and I've raved about it since. If you're looking for a Dubai brunch with delicious food and a travel theme, you should check out my post about JW Marriott Marquis' Wanderlust Brunch.
Anyway, after a standard crazy Friday, it was so comforting to fall in to that mammoth hotel bed. I was delighted to find some individually wrapped dates on my pillow – a true touch of Middle Eastern hospitality from an international hotel chain.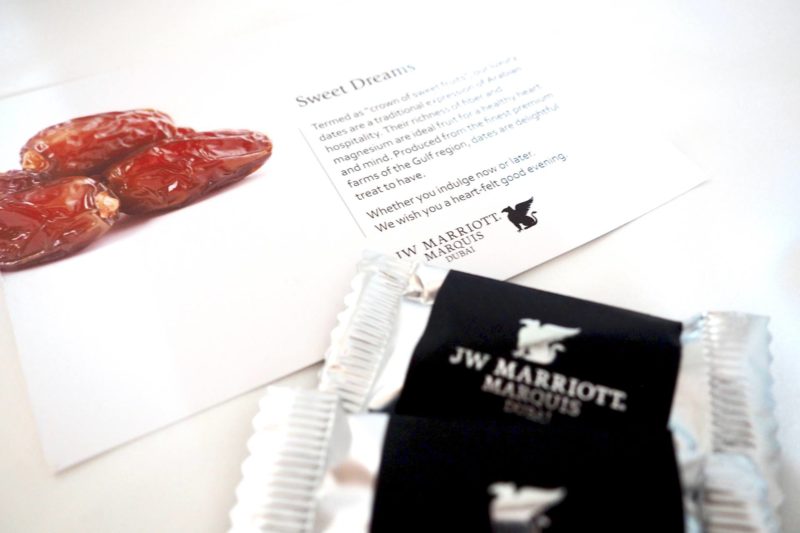 Breakfast
Next day I rose bright and early and went to enjoy the breakfast buffet at Kitchen on the first floor of the hotel. I was immediately served a latte and some fresh orange juice, and then went to do a lap of the buffet.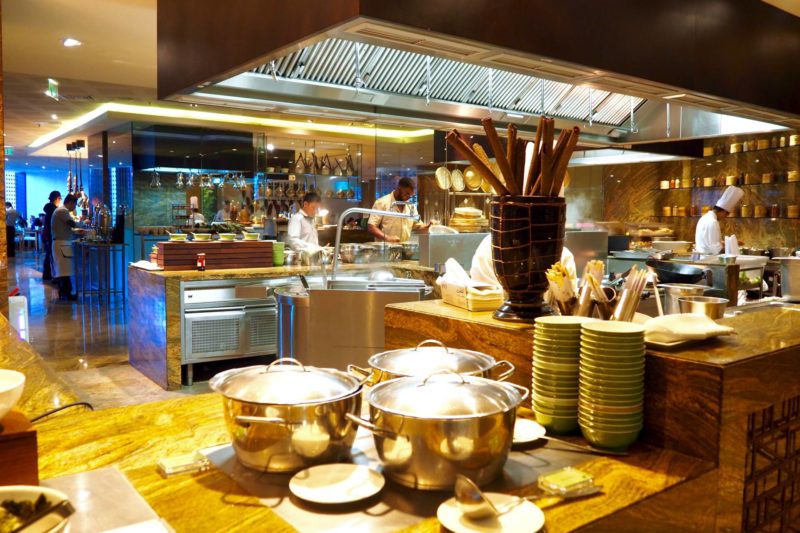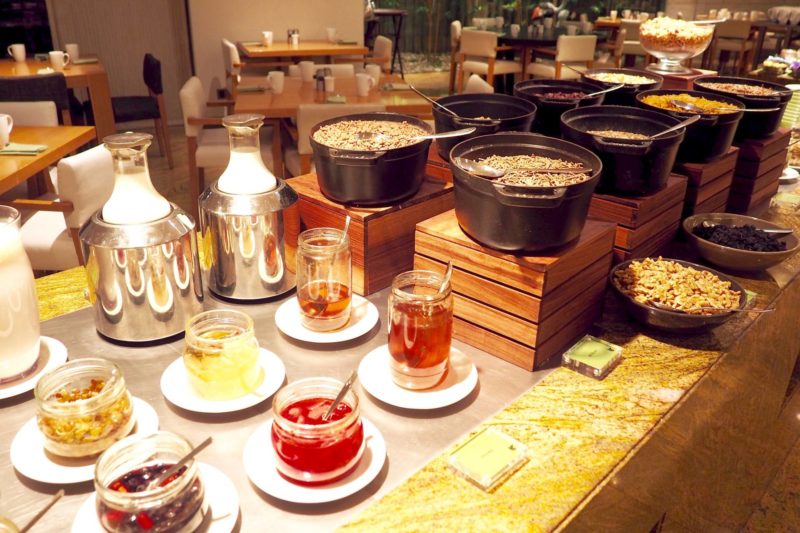 What a feast! It was like brunch without booze, which was exactly what I needed after the indulgence of the previous day.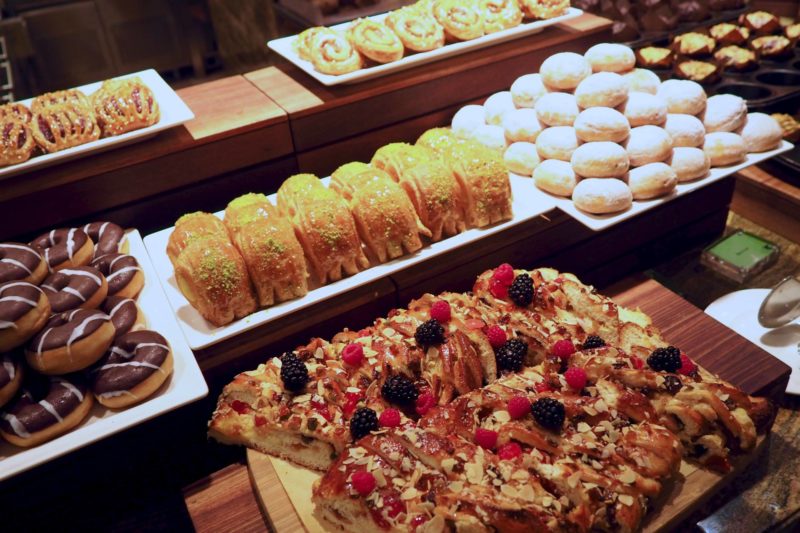 The international breakfast buffet is split over multiple stations, with live cooking areas and more baked treats than even I could handle. I loaded up with fresh fruit, natural yoghurt with compote, eggs benedict, smoked salmon and bree.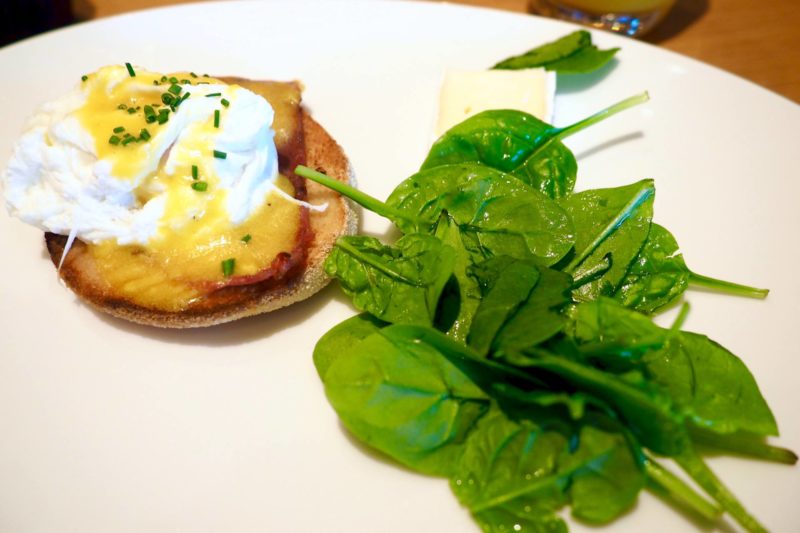 Oh, and a naughty plate of pancakes and waffles from the American section.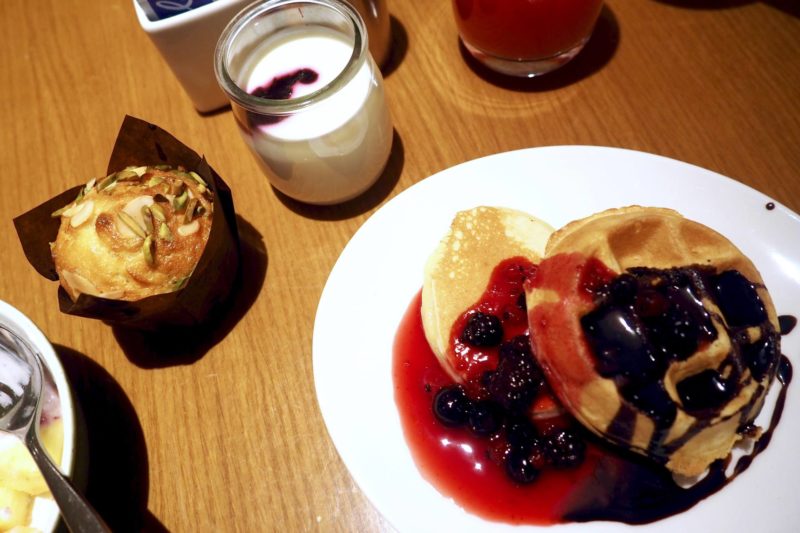 The pool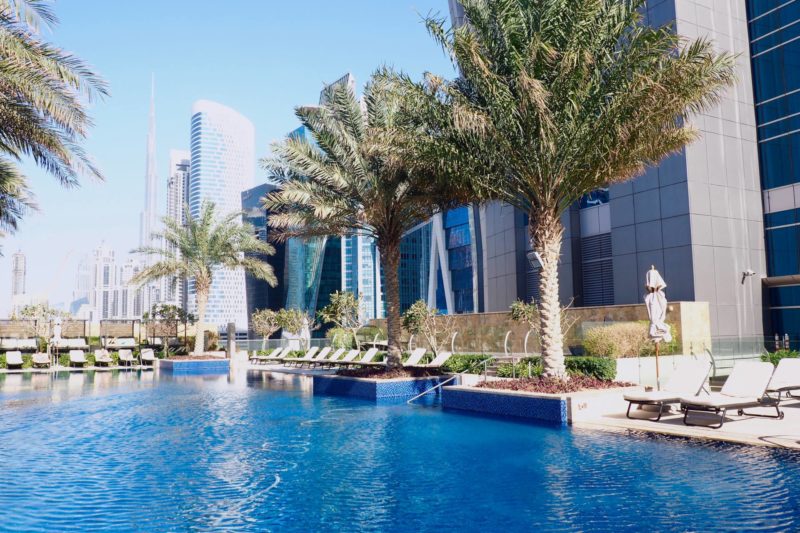 Most would want to run a marathon after all those carbs, but I headed straight for the pool. I spent the day lounging, and really appreciated that the pool staff were on hand to offer advice about where to lie throughout the day for maximum tanning potential.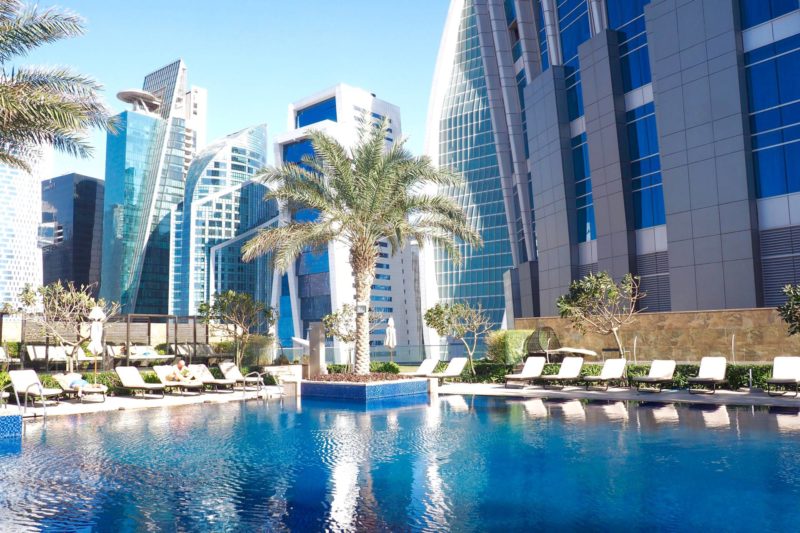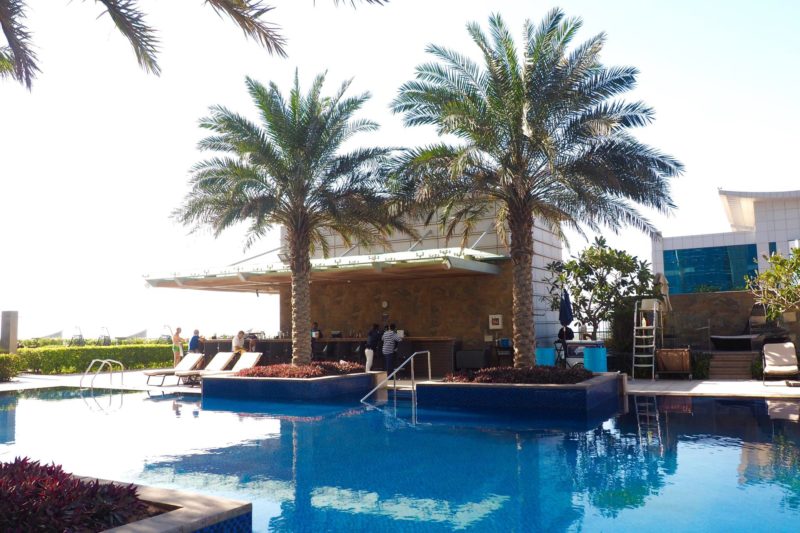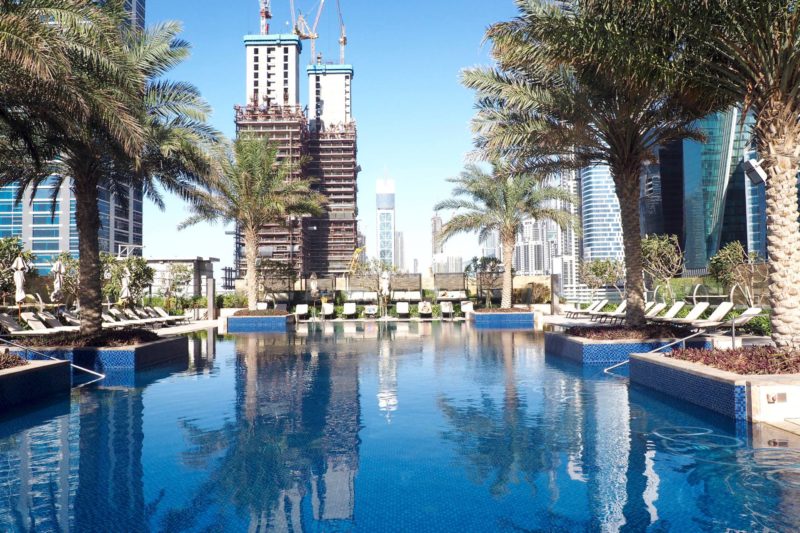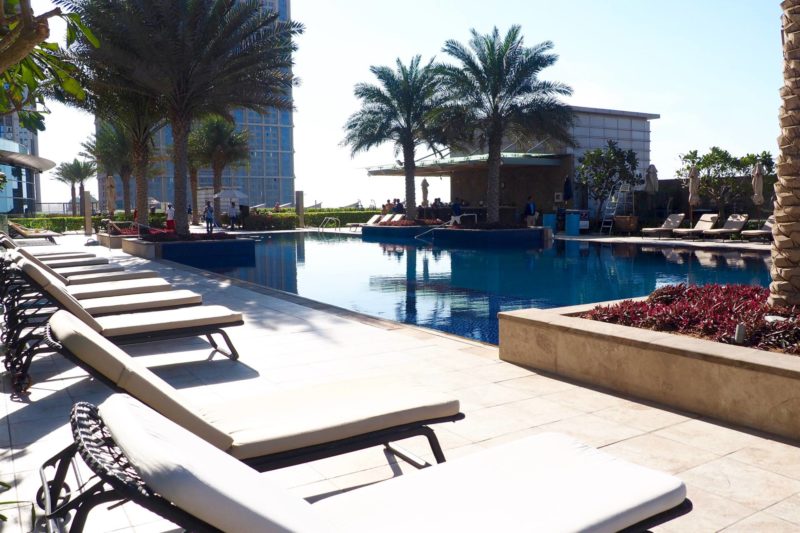 The ultimate Dubai Princess Problem: having to move tanning spots every so often when the sun ducks behind a skyscraper.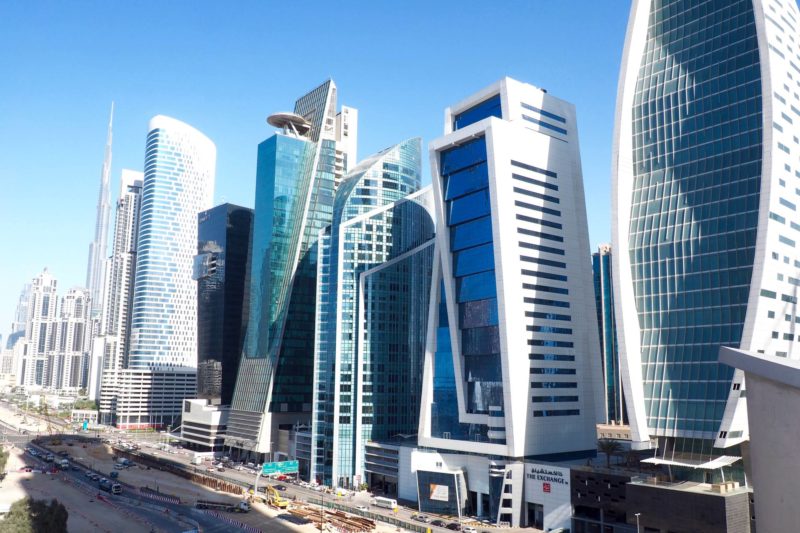 There's LOADS of seating around the pool and spread over a large terrace, which is handy for sun worshippers like myself.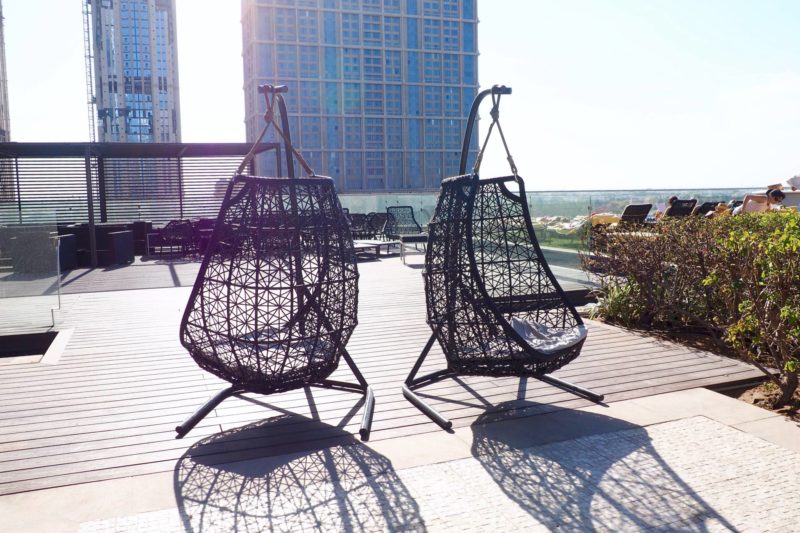 Around midday I got peckish again and ordered a chicken burger and frozen berry mocktail. Mmm!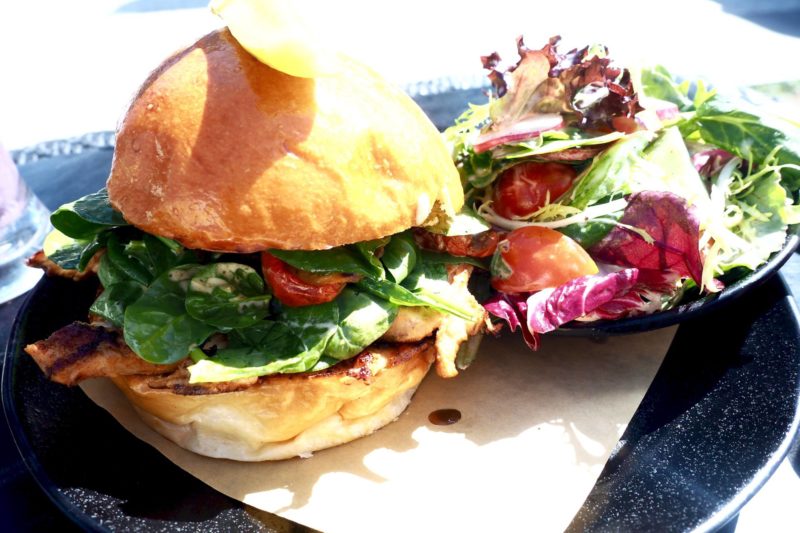 The Lounge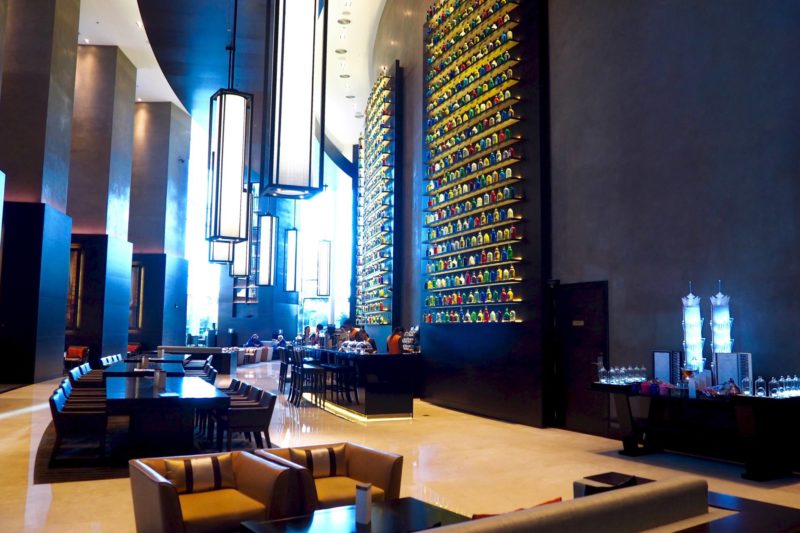 I decided to get some work done, so I took my laptop to The Lounge, which is on the lobby level. I won't lie, I felt incredibly successful as I sat looking out to the canal, typing away.
The Spa
Work done, I felt that I deserved some pamper time so I headed to the hotel's Saray Spa – swerving the gym – for a steam and sauna session.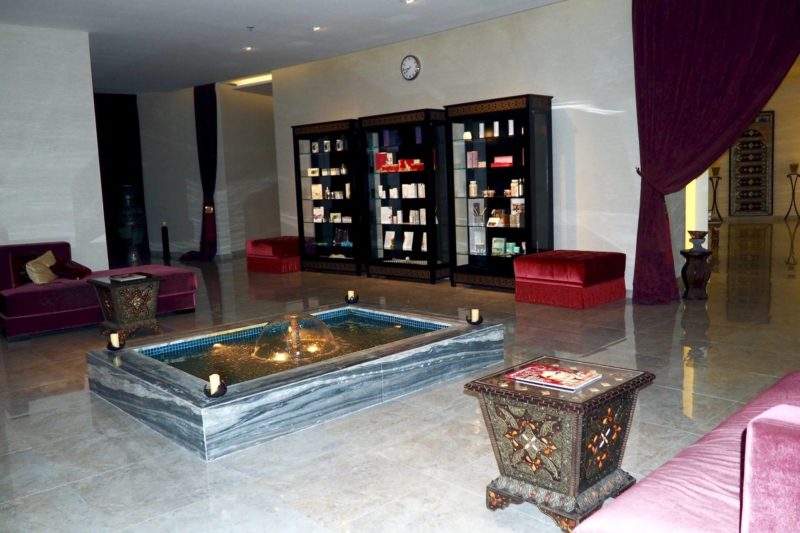 I crawled back in to bed to watch TV, read magazines and binge on room service before I had to wake up in time for that fabulous breakfast again.
All in all, JW Marriott Marquis was the ideal place to relax on my Dubai staycation, and it would make the perfect hotel to stay in if you're visiting Dubai for work or pleasure (trust me, there will be playtime even if it is a business trip). Don't forget to get inspired for things to do in my Dubai section!
I trotted in to work on Sunday morning feeling refreshed, and going home to my apartment was quite the comedown after my luxurious weekend digs. I'm off to buy a dressing gown so I can relive the glamour at home.
Have you stayed at a JW Marriott hotel before?
You can book your stay at JW Marriott Marquis on booking.com