What's your biggest style dilemma?
Mine is that I don't think about outfits when I'm shopping. Like a magpie, I'm just drawn to individual pieces (generally, the more vibrant and in-your-face, the better), and I don't stop to think about what I'd actually wear that item with. The result is that I'm left with a wardrobe full of statement pieces, and nothing to wear.
Now, I think I know my personal style pretty well, and that comes across to others. In fact, on my recent trip to Mexico, my newfound travel buddy Andrea turned to me one day, showed me a picture on her phone and said, "This shirt is very you." 
We'd known each other about ten days.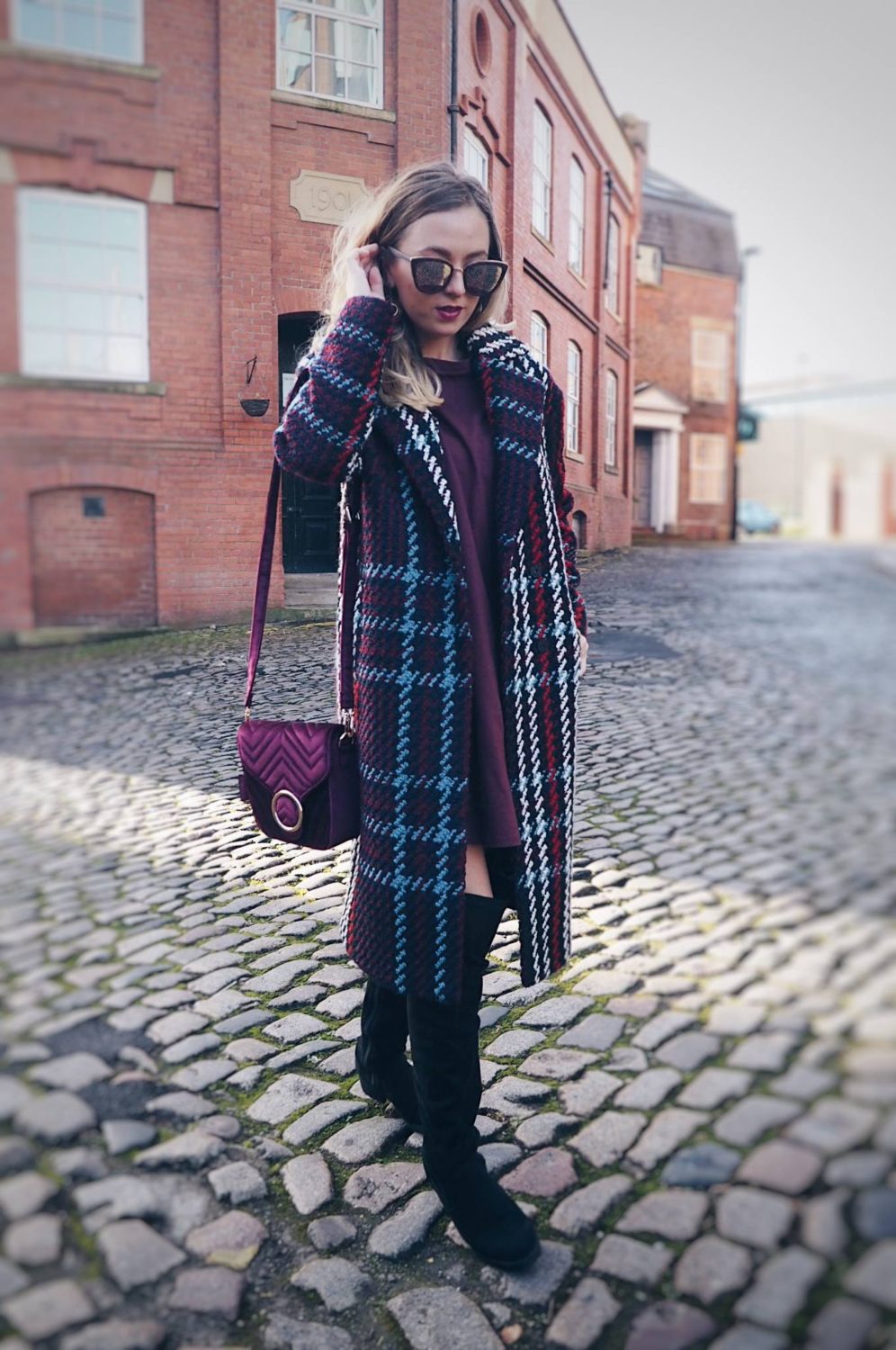 Picking individual items is never a struggle for me, but finding items to complement that jazzy shirt is my downfall. So, when M&S asked me to trial their new online personal style service, Try Tuesday, I saw it as a chance to hone my style with some help from an expert. Pulling together a final 'look' isn't my strong point – so why not enlist the help of someone whose job it is to do so – for free?
Using M&S' Try Tuesday service
How the M&S Try Tuesday service works
As a soon-to-be style Queen, you give Try Tuesday some info about yourself – gender, style preferences, etc. – and they create a profile for you. They then send you an email with a selection of M&S clothing that they think will fit your style as well as a few 'wild card' pieces that they think will challenge you to step out of your comfort zone.
In a user-friendly interface (that's my UX background coming in strong!), I was asked whether I wanted to focus on my work wardrobe or my day-to-day style. I chose day-to-day, because I work from home and travel a lot. I would have loved to have tried this while I worked in an office though, because I never felt completely polished in my hastily pulled-on work attire.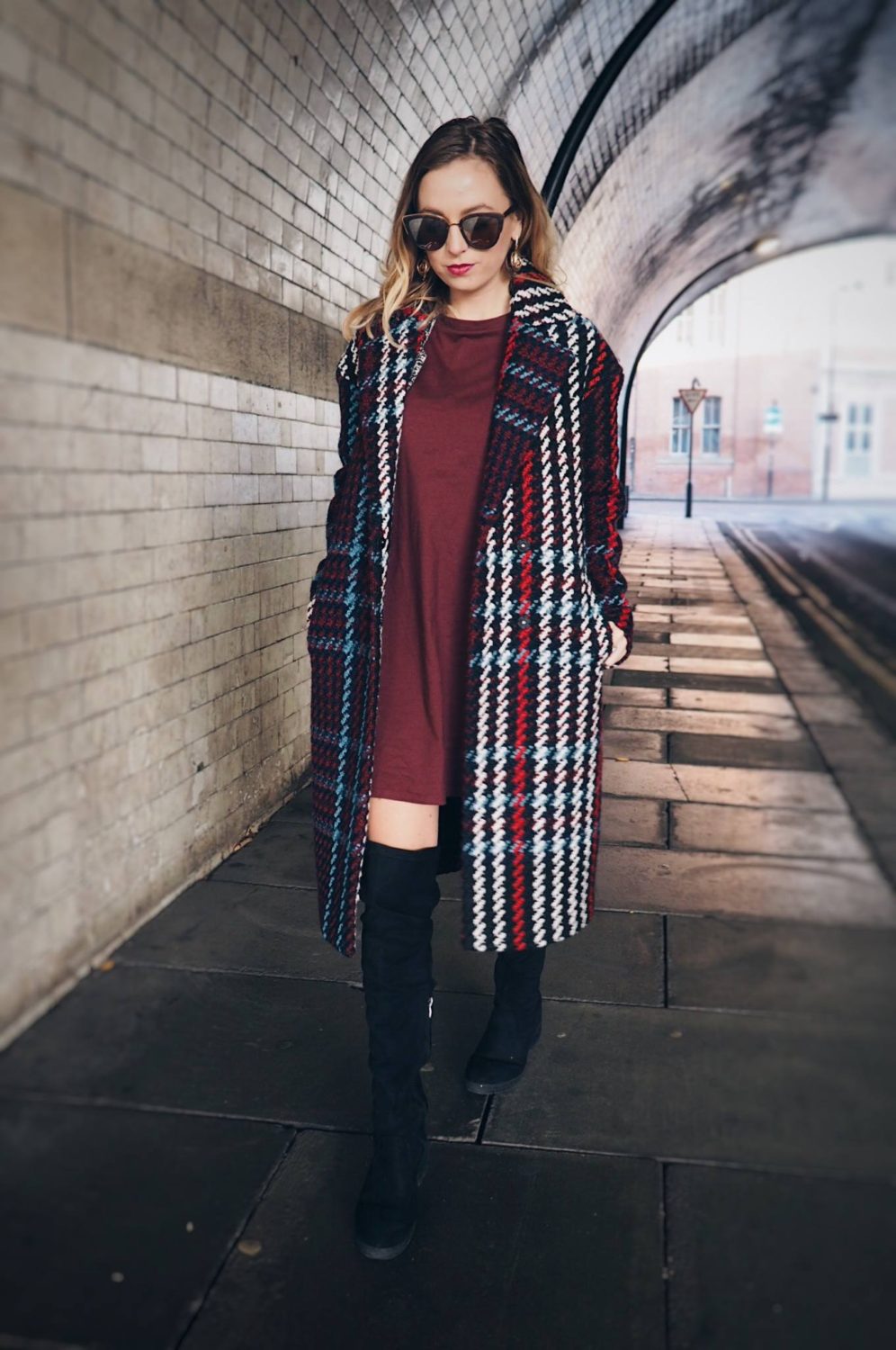 I was asked what my everyday life looks like, how far out of my comfort zone I'm willing to go (being super adventurous, I chose VERY), my height, age, colourings etc. I felt all special, despite the fact that this was just a virtual discussion. It was nice to have someone so focused on my needs – albeit faraway in some chic M&S style office. I also answered questions about my body shape and any areas I might want to conceal, which would be useful for anyone who doesn't feel confident about certain parts.
I uploaded a head and shoulders shot of myself (I don't think this bit was compulsory, but it's helpful for the stylist, who is – reassuringly – a real live human), and was ready to go.
Not long after my online consultation, an email landed in my inbox. Jamie, my stylist, had put together three outfits for me to give my verdict on as a trial, so she could get to know my likes and dislikes a bit better. I was able to veto items based on different reasons – e.g. 'Don't like the cut' or 'I already own something similar', which makes it easier for Jamie to send over stuff I'll really love in future. For each piece, there was a style note, giving advice on how to wear the item.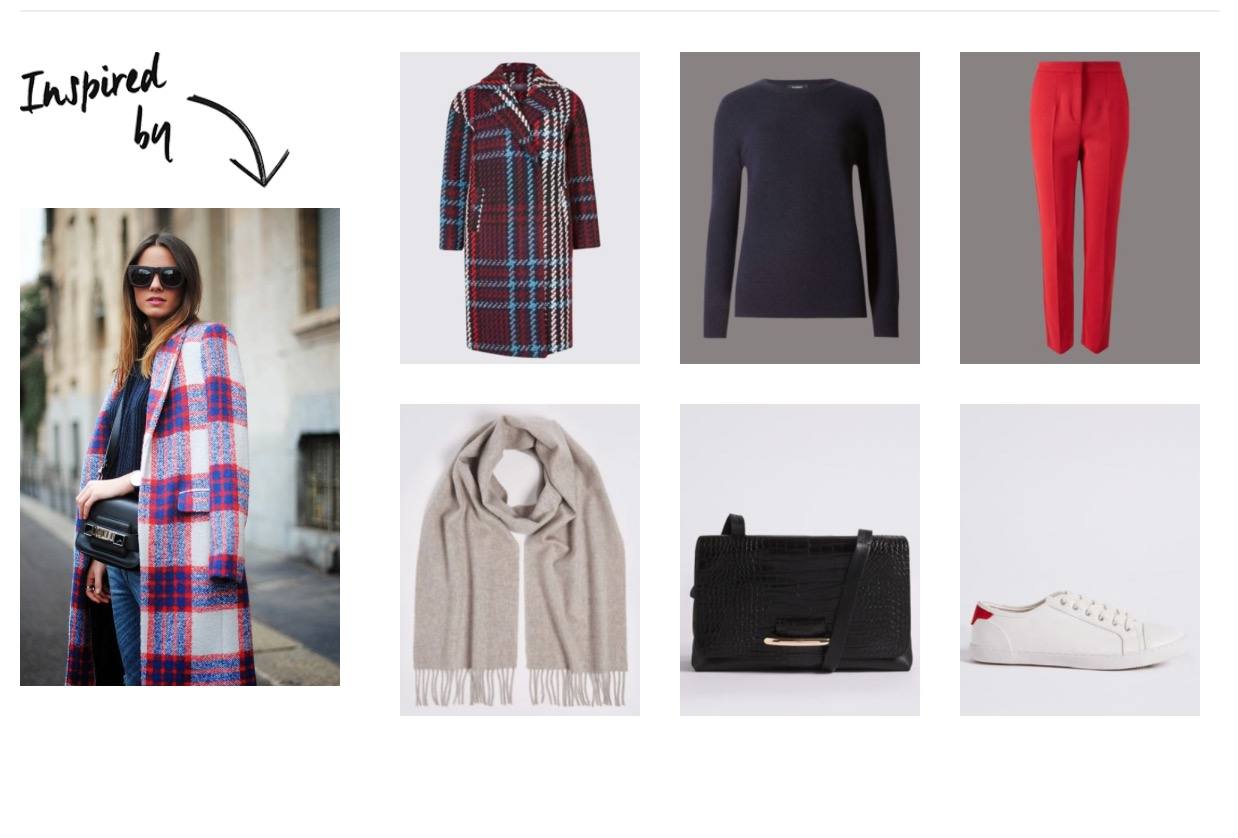 Checked coat – £99.00, Cashmere jumper – £75.00, Red straight leg trousers – £45.00, Cashmere scarf – £39.50, Faux leather shoulder bag – £39.50, Lace-up trainers – £19.50
I just had to place an order for this checked coat. It's not something I would have picked out for myself, but after seeing how Jamie styled it, I had to have it. I was a little worried about the length because I'm pretty short, but Jamie had chosen it from the petite section specifically for short-arse over here.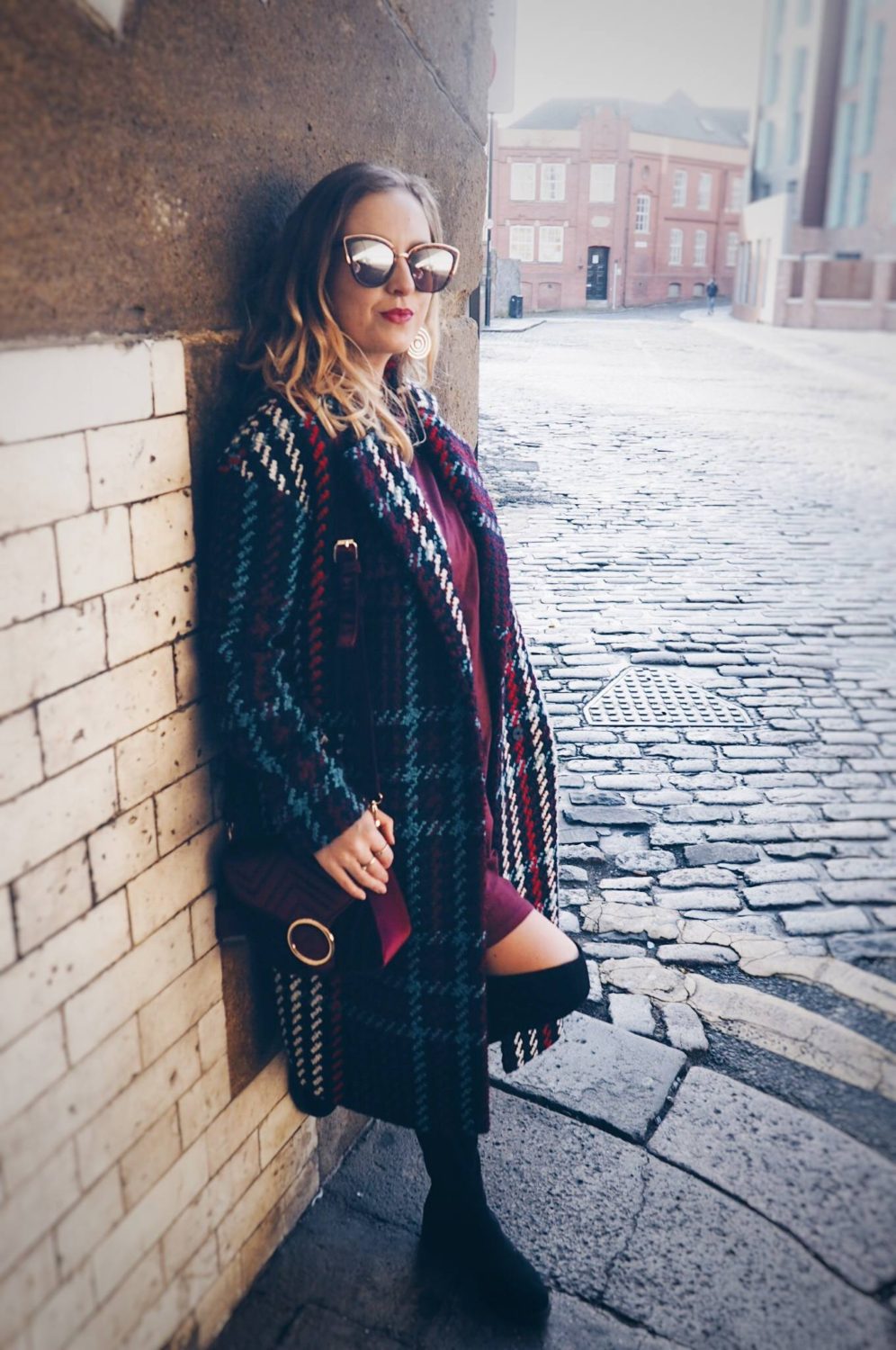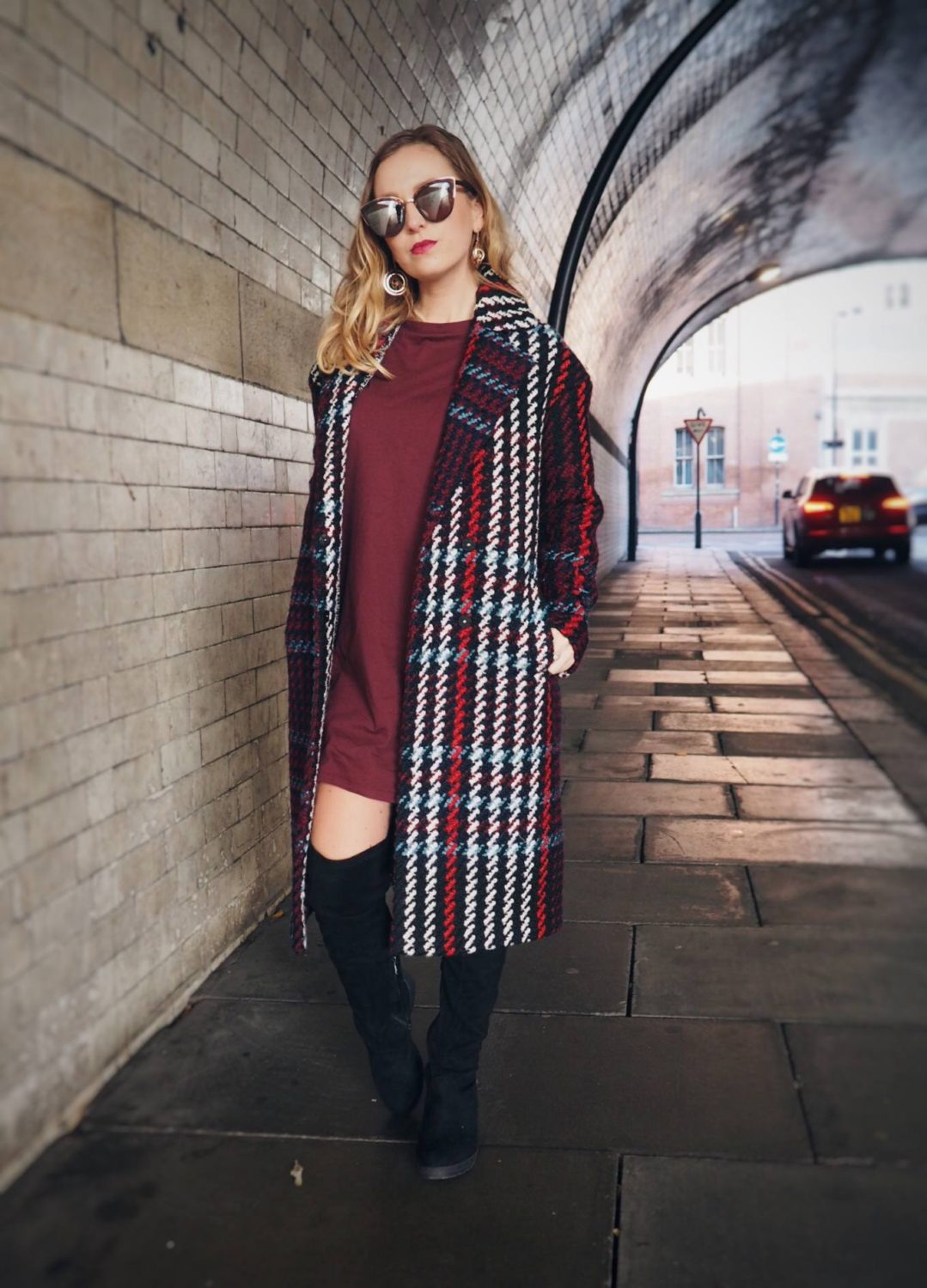 I love it! Statement coats work well for me because I like my outfit to stand out in a crowd, and with something like this, it doesn't matter if I'm wearing the most boring outfit on the planet underneath.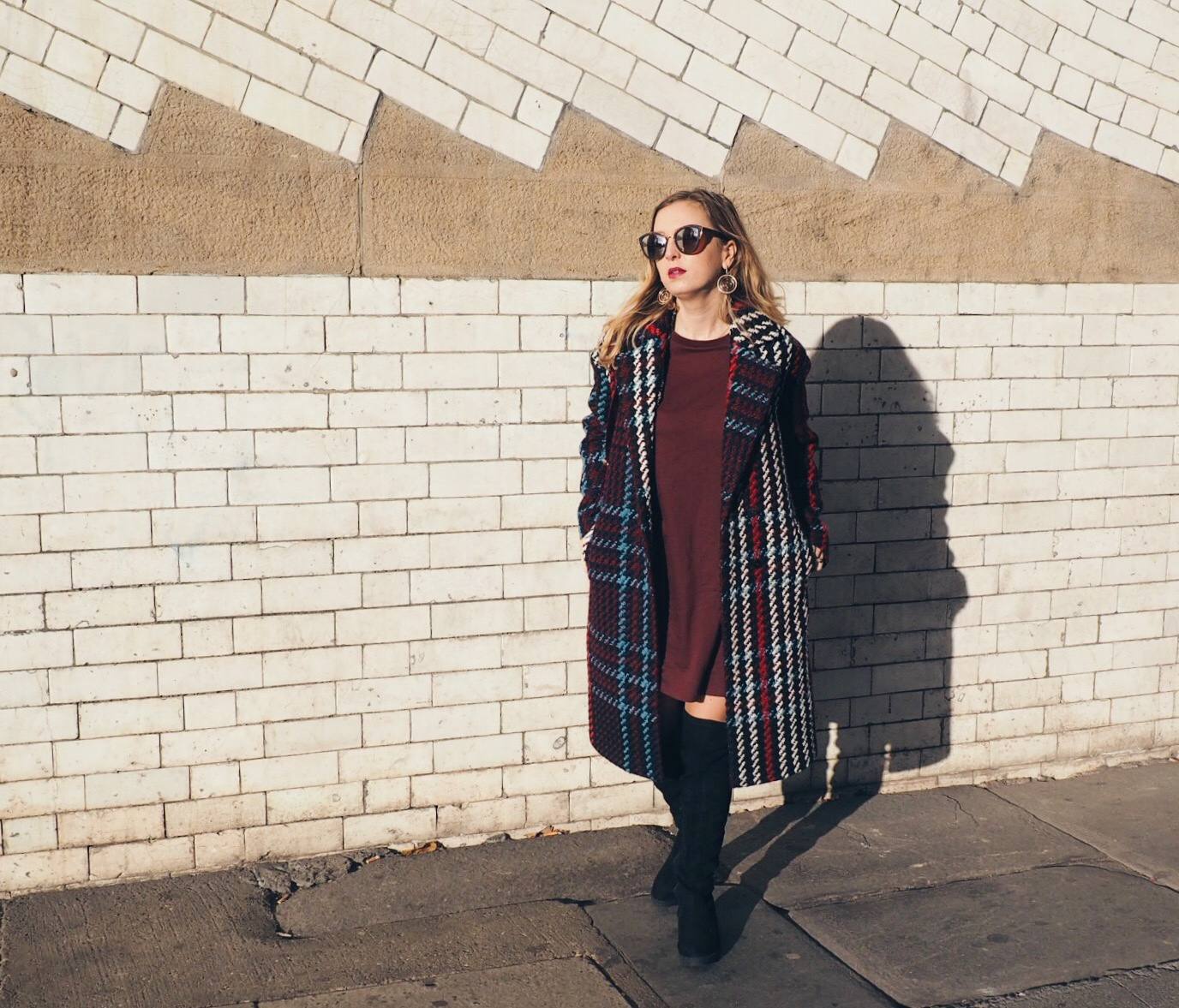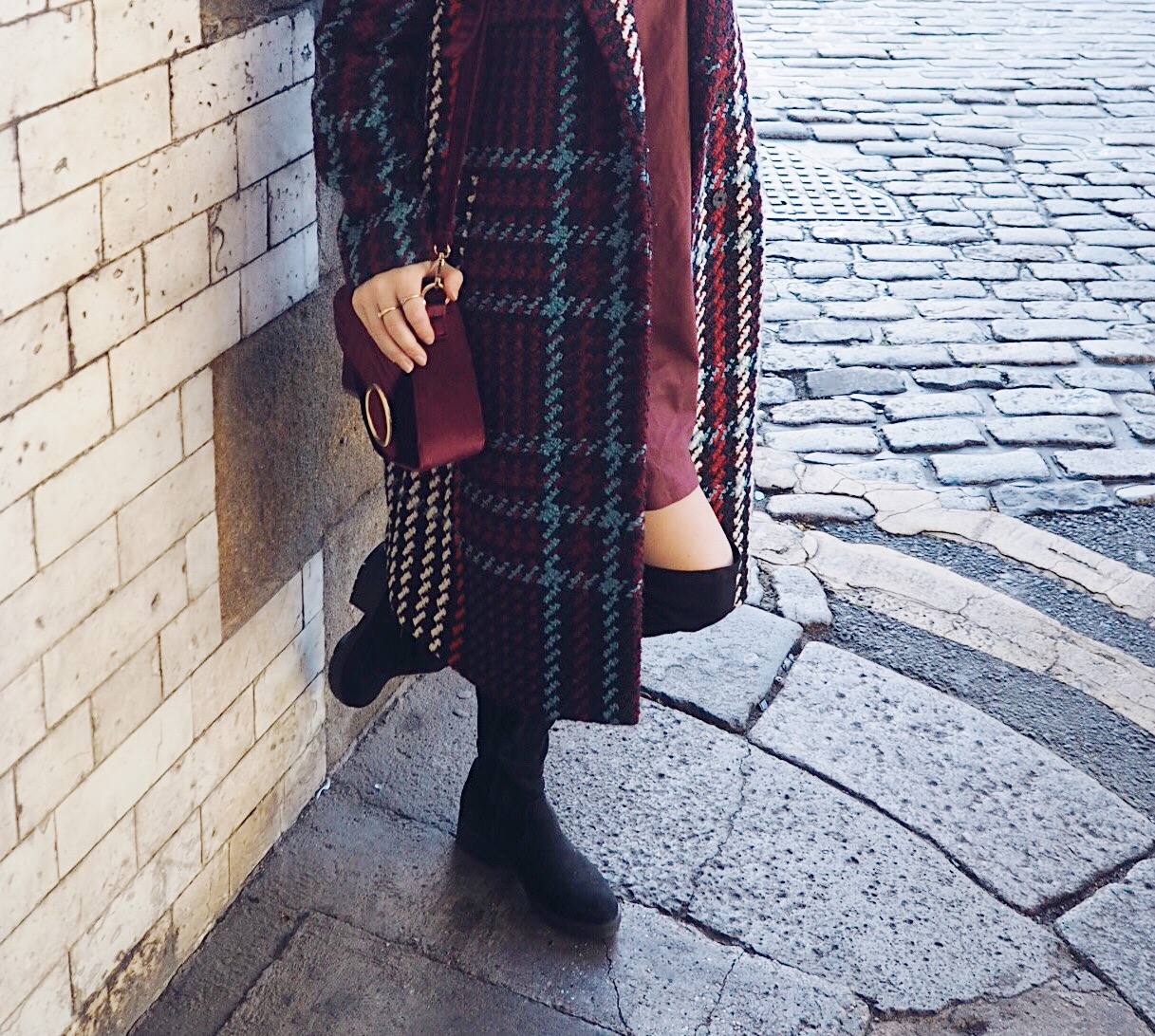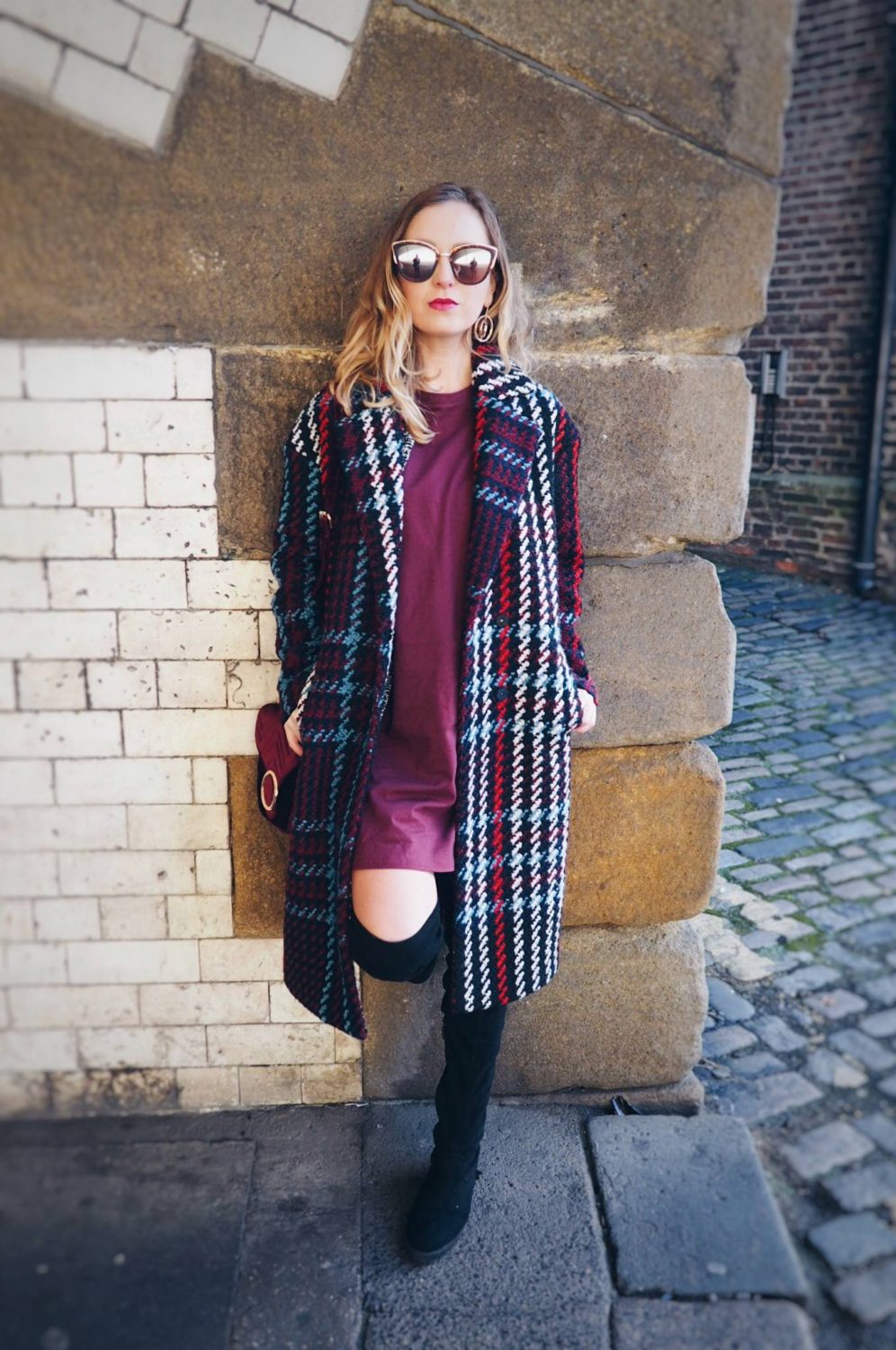 I wore the coat in Amsterdam and it kept me so warm and looked stylish.
I would never have considered wearing white trainers with a coat like this, because it's so sophisticated, but I'm going to give that a go for my next wear. I may even whip my red culottes out and see how they look – another pairing I wouldn't have dared try without inspo from Try Tuesday.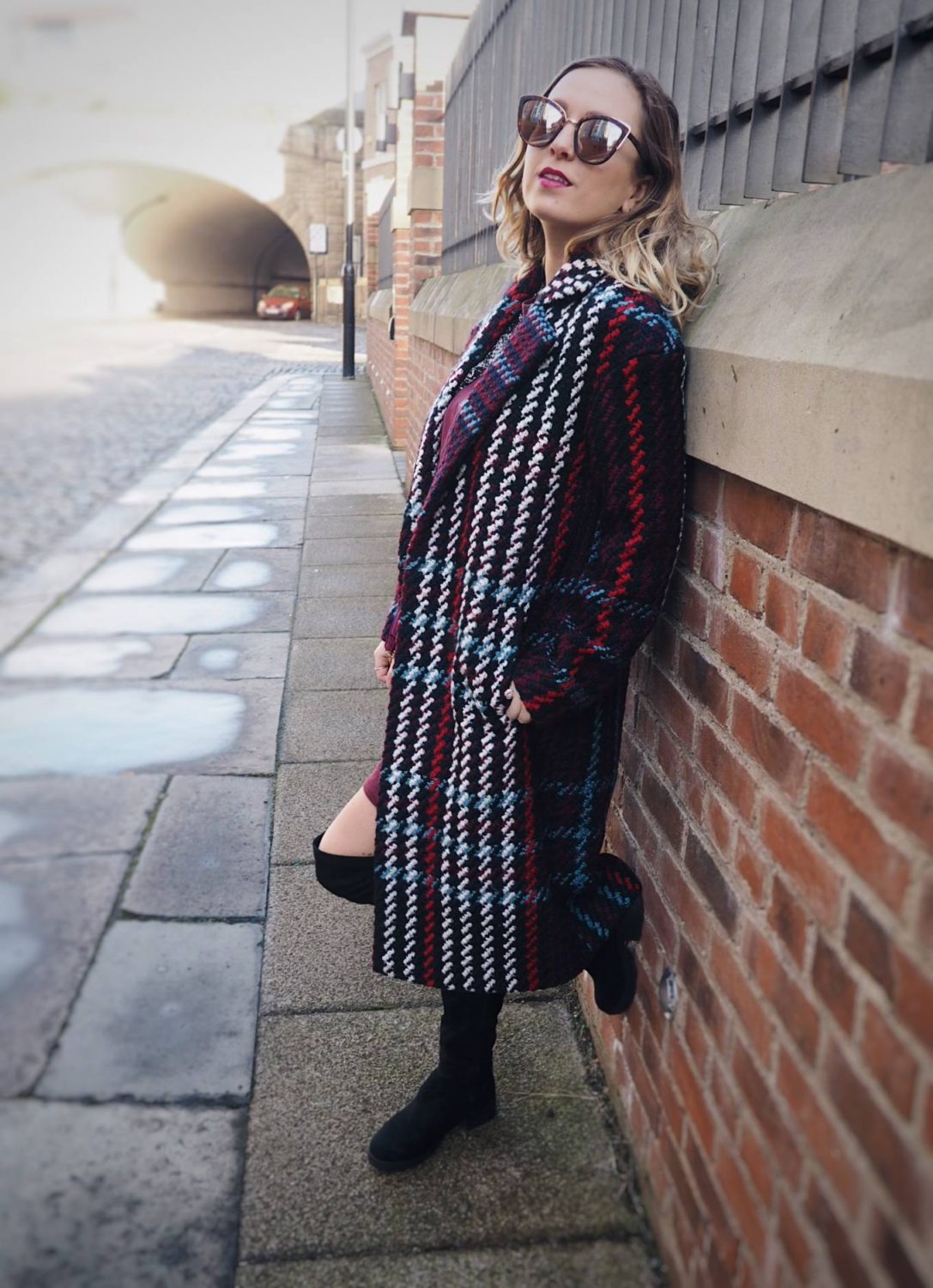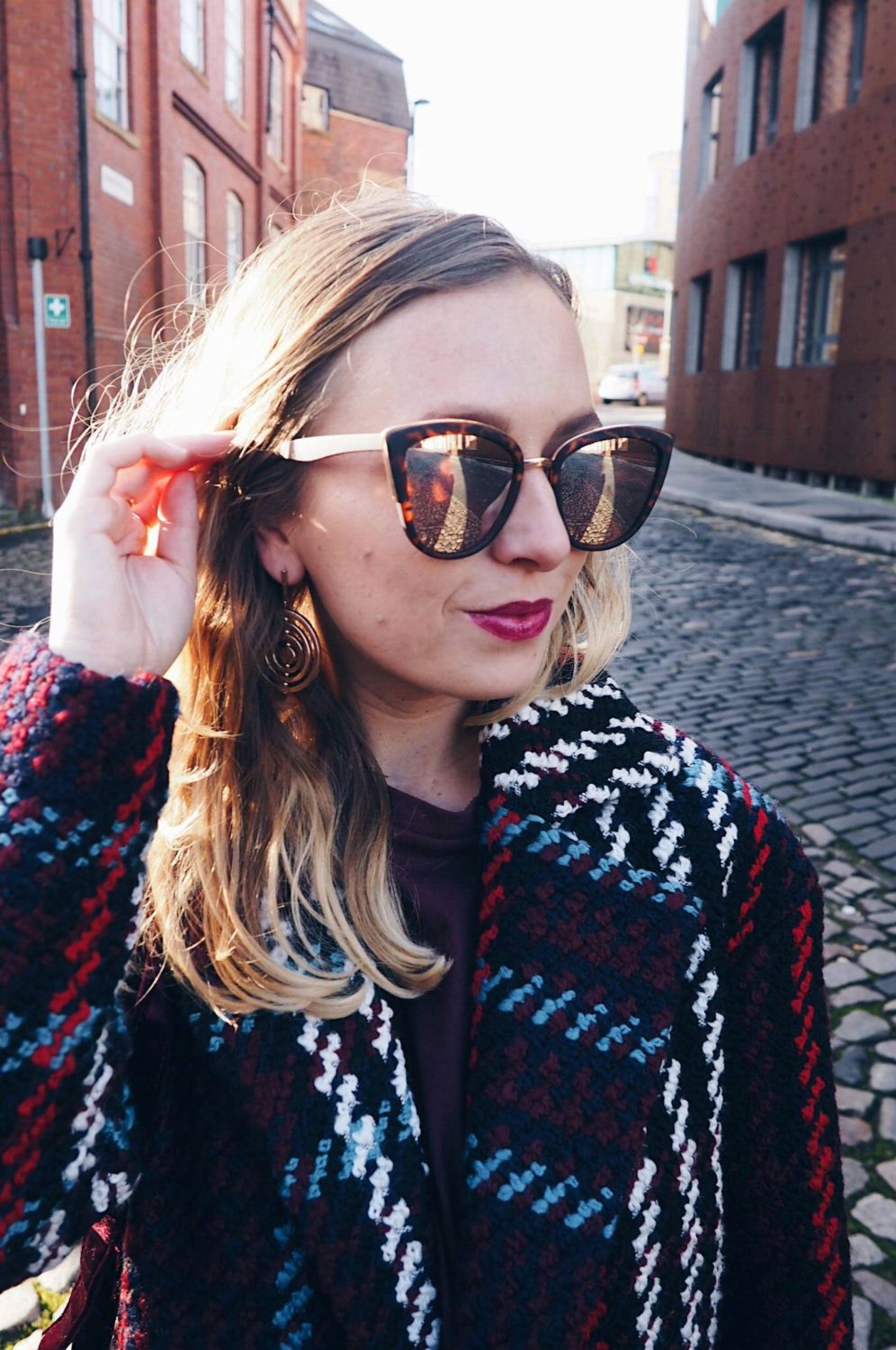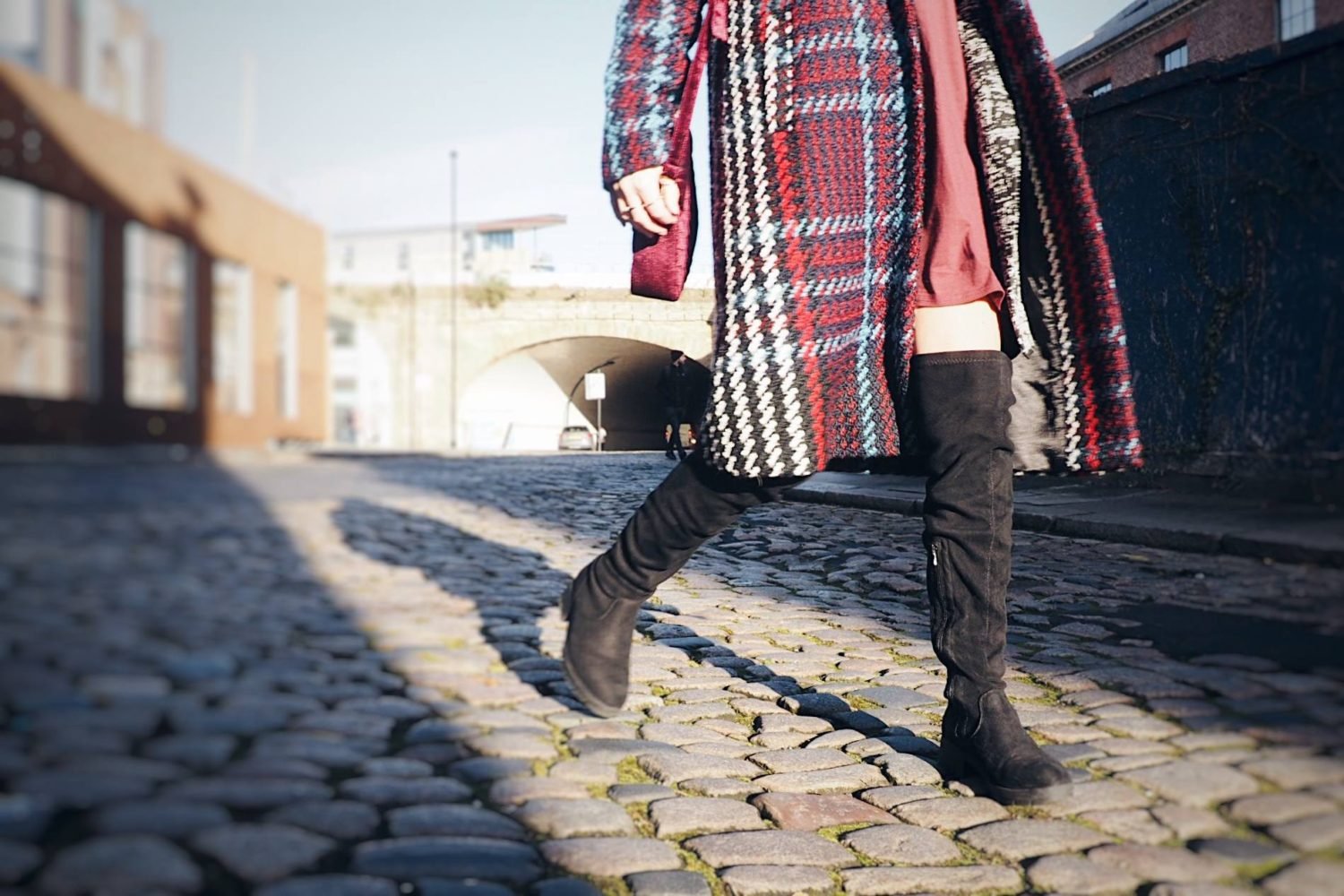 What I liked about the M&S Try Tuesday service
What I like about the service – besides the fact that it's completely free and there's no obligation AT ALL to buy anything (something that puts me off enlisting the help of other personal styling services) – is that you can take the suggestions and apply them to what's already in your wardrobe. For example, I already owned a few pieces that were super similar to some of the M&S items that my stylist recommended (a sign she knows her stuff, I suppose!), so I dug them out of my wardrobe and paired them with the newer bits, creating my own version of the outfit on the screen.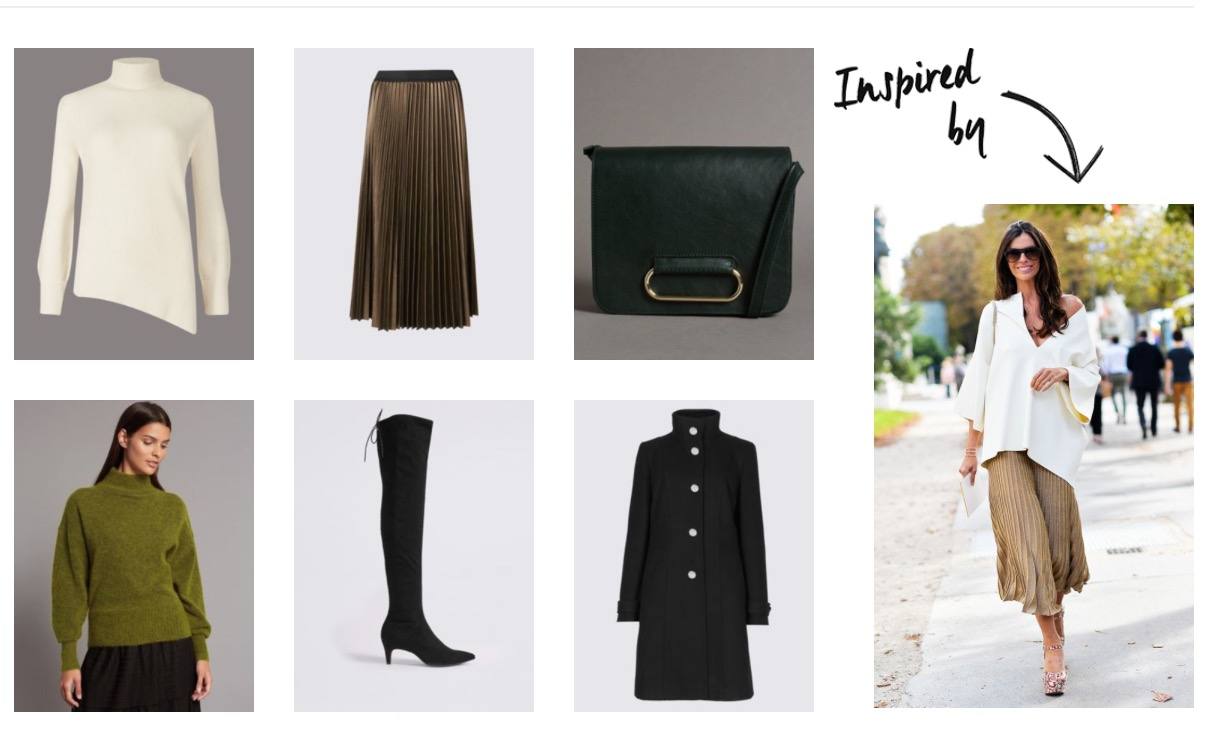 Cashmere blend jumper – £59.00, Metallic midi skirt – £39.50, Leather across body bag – £79.00, Mohair blend turtleneck – £59.50, Overknee boots – £49.50, Waist stitched coat – £59.00
It's also helpful that your stylist includes info about when certain out of stock items will be back in, plus a picture of a fashionista wearing a similar outfit to convey the final look you're going for.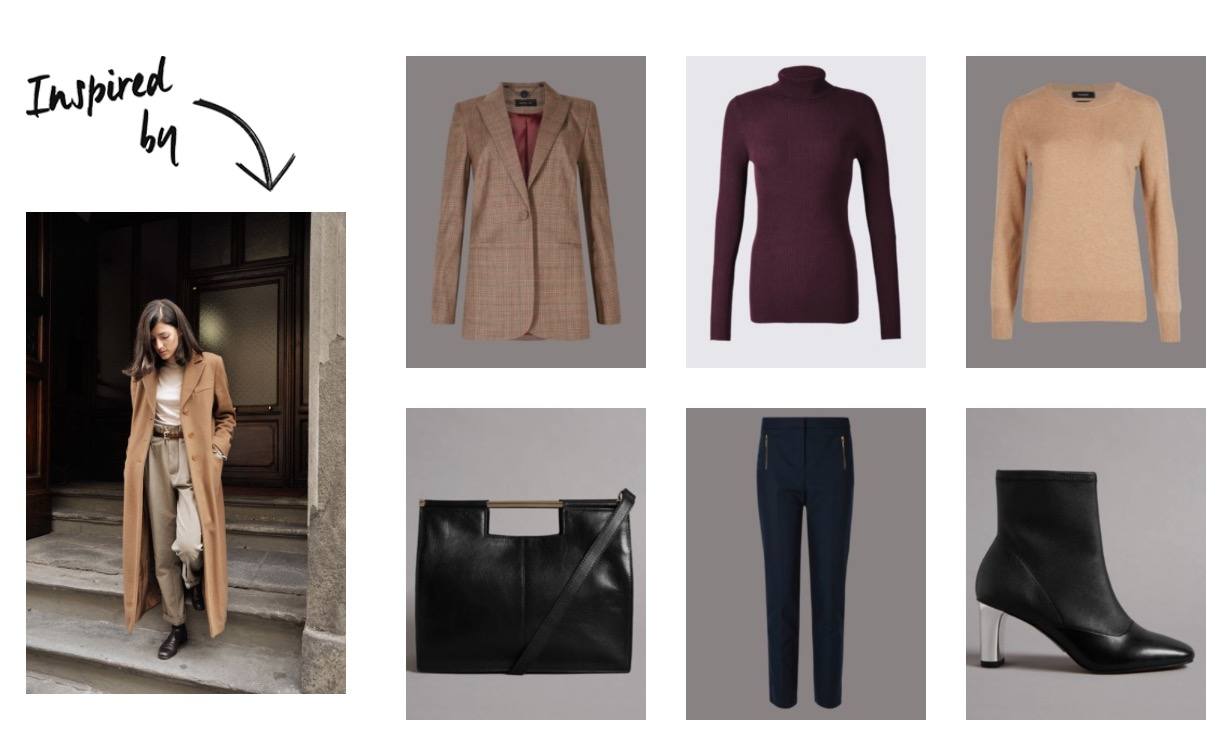 Wool blend checked jacket – £99.00, Ribbed polo neck – £17.50, Cashmere jumper – £75.00, Leather cross body bag – £99.00, Slim leg trousers – £45.00, Ankle boots – £75.00 
I genuinely look forward to Jamie's weekly emails now!
If you're looking for a relaxed, hands-off but attentive way to revolutionise your wardrobe or just a little extra help with putting outfits together, the Try Tuesday service is completely free and I'd recommend giving it a whirl.
Is M&S' Try Tuesday service something you'd find useful? Let me know if you decide to try it yourself in the comments.
Images taken on my Olympus Pen E-PL7.
This is a collaborative post but all opinions are my own.